everything for your business
Services
Brand building | Awareness | Advertising | Customers | Sales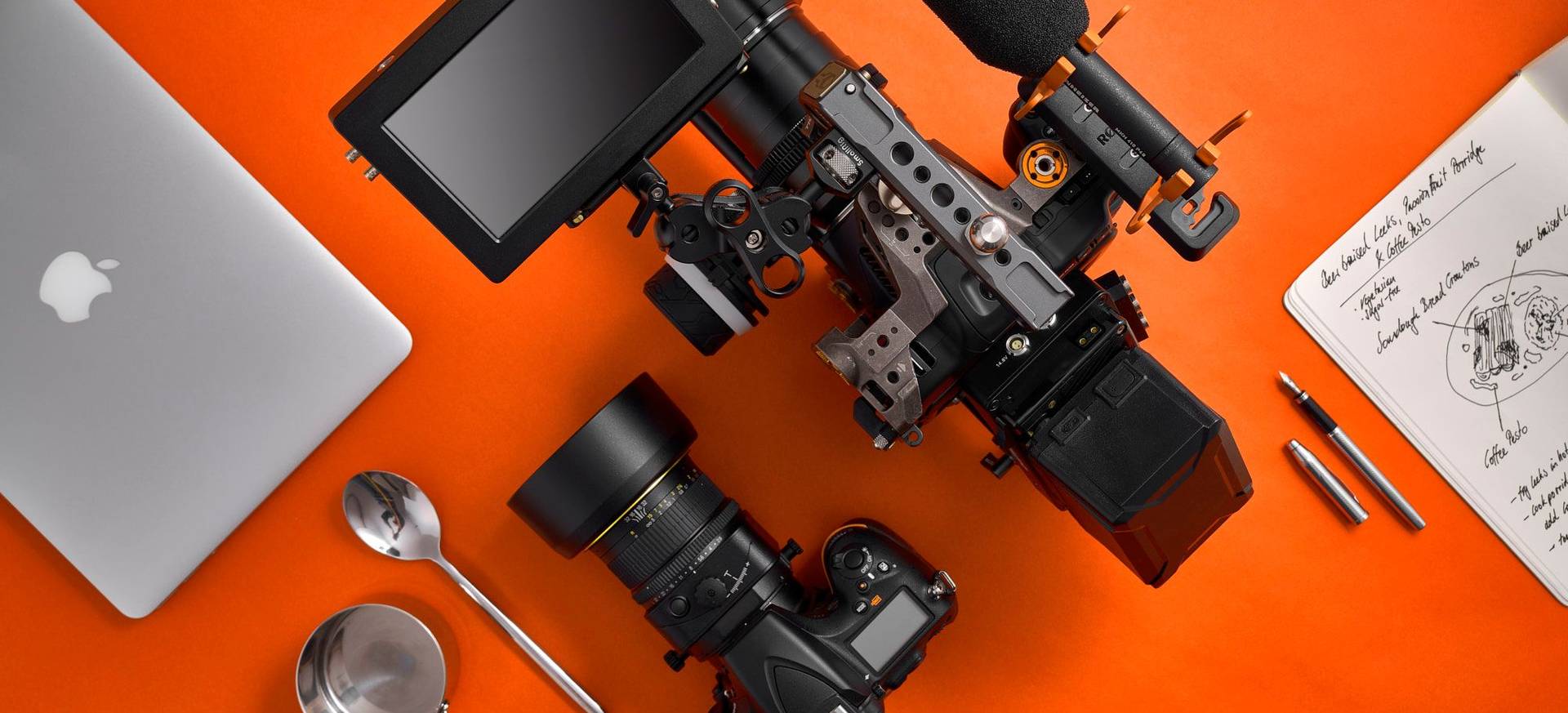 Food Photography & Product Photography
High quality food photography catches the eye of new customers. Our elegant drinks photography is the icing on the cake when you want to show off what your bar has to offer. Use our detailed interior photography or our stylish product photography for your press relations and advertising.
Video Production
Videos are more important today than ever before. Customers as well as search engines want to see moving images and videos, so take the opportunity and have a custom video produced for your website, your social channels or as content for your blog or YouTube channel.
Food Styling
Professional food styling is a must for photographers and videographers to present food and drinks in the best possible but authentic way in front of the camera.
Recipe Creation
Good recipes implement your product and show your customers its added value. Recipes developed by us support you – for example in case of staff shortages – to continue your concept in a varied, interesting and profitable way.
Collaboration
Eatery Berlin offers you the platform to present your product in meaningful pictures, creative recipes, honest reports and stylish videos to exactly those readers who value high quality. We are happy to cooperate with selected companies, but we always make sure that they are in line with the purpose of Eatery Berlin.
Show Cooking
With a cooking show you generate the desired attention of customers and business partners at trade fairs and exhibitions. Professional chef Ben Donath implements your product in a stylish way during show cooking and supports you in promoting it. He skillfully shows the added value for customers and contributes to your image, which in the end increases your sales.
Cooking Classes
Present your product authentically and in a tangible way within professional cooking classes – marketing that will be remembered. Cooking classes are always something personal and as a team building event the best icebreaker for all attendees. Your guests or customers get inspiration for everyday life in a relaxed atmosphere and learn kitchen tricks from a professional.
visual & culinary
We support you
For more informations on our services, please get in touch! We can sure work out something great.