Recipe
Oriental Pomegranate Mocktail
Drinks | Gluten-Free | Dairy-Free | Non-Alcoholic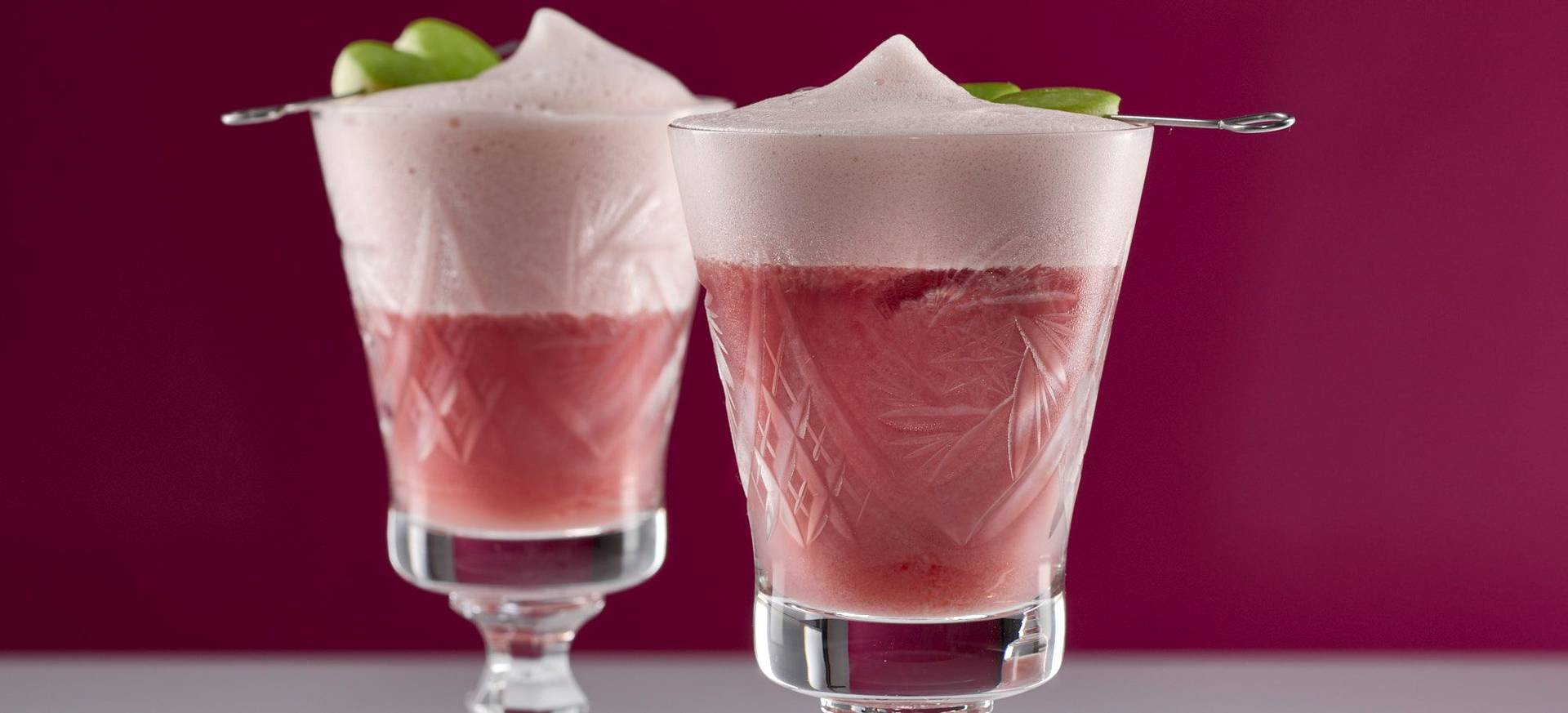 This article contains advertising.
Mocktail recipes have become very popular lately, and why not? There are many non-alcoholic ingredients and distillates available that replace spirits and make the transition from cocktails to non-alcoholic mocktails even easier. The flavors of the mocktail recipes vary from fruity to bitter and from sweet to sour, even hot mocktail recipes can be found. For me it does not really play a major role if I enjoy my drink necessarily with or without alcohol, rather the taste and the situation is in the foreground.
Pomegranate
Bright red, crunchy, sweet and slightly bitter, this is how you could describe the pomegranate in four words. The pomegranate likes it warm and so it is at home in the Mediterranean region, but also in places like South America. So, it is no wonder that pomegranate is used a lot in the oriental cuisine. Pomegranate is a highlight in terms of taste and appearance and is therefore a popular ingredient in salads, savory meat dishes, but also pressed to juice. For this mocktail recipe I concentrated on the pressed version of the pomegranate.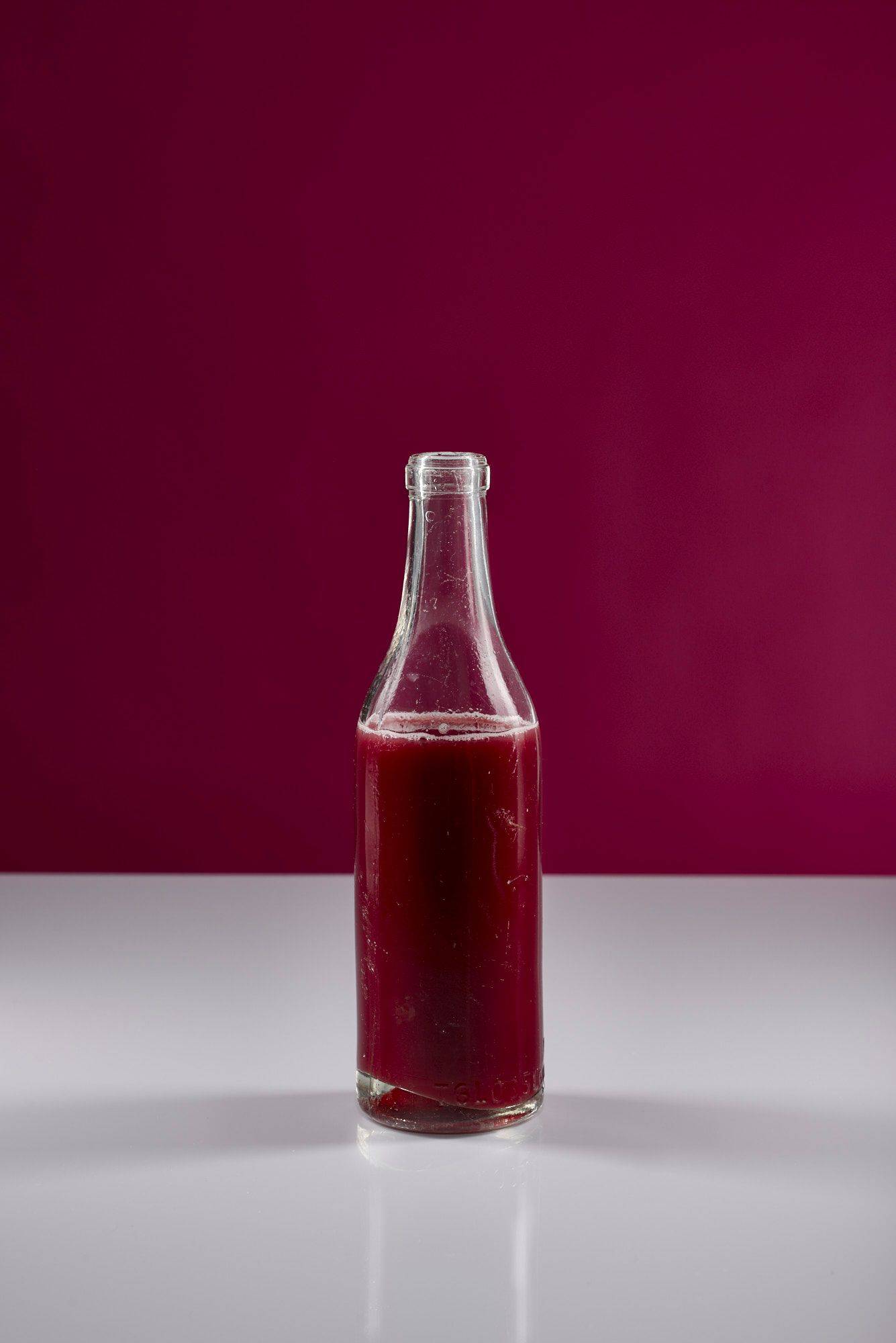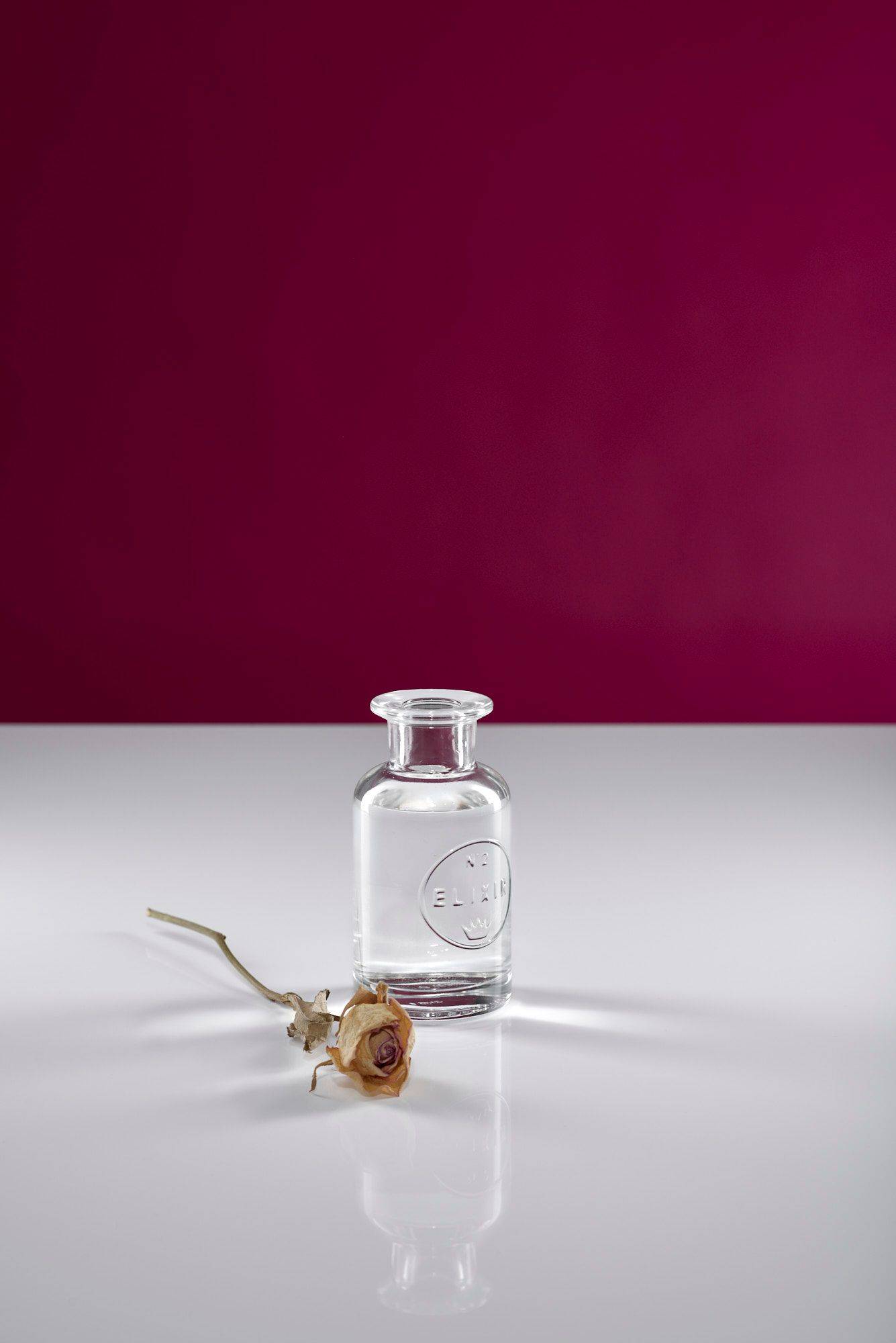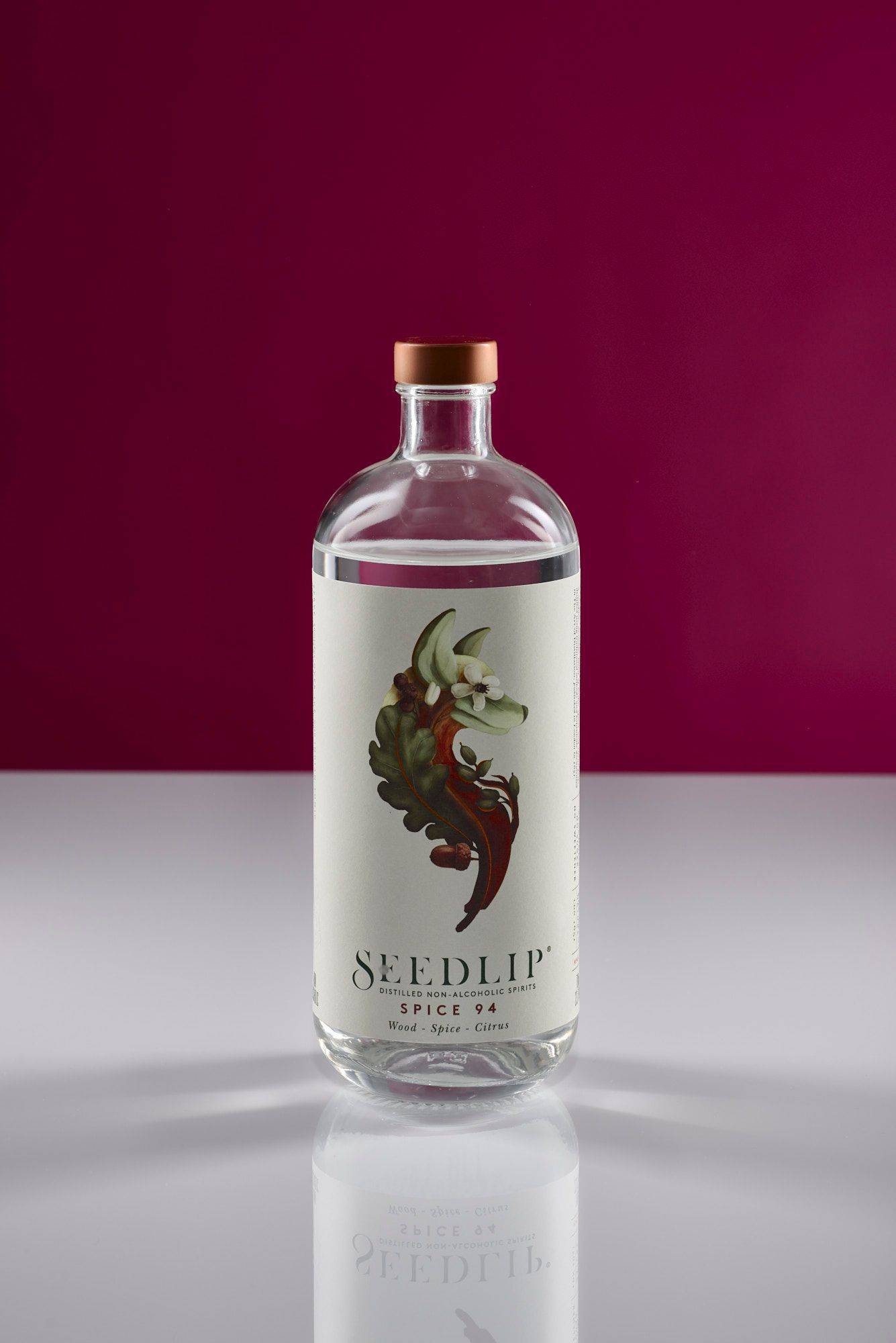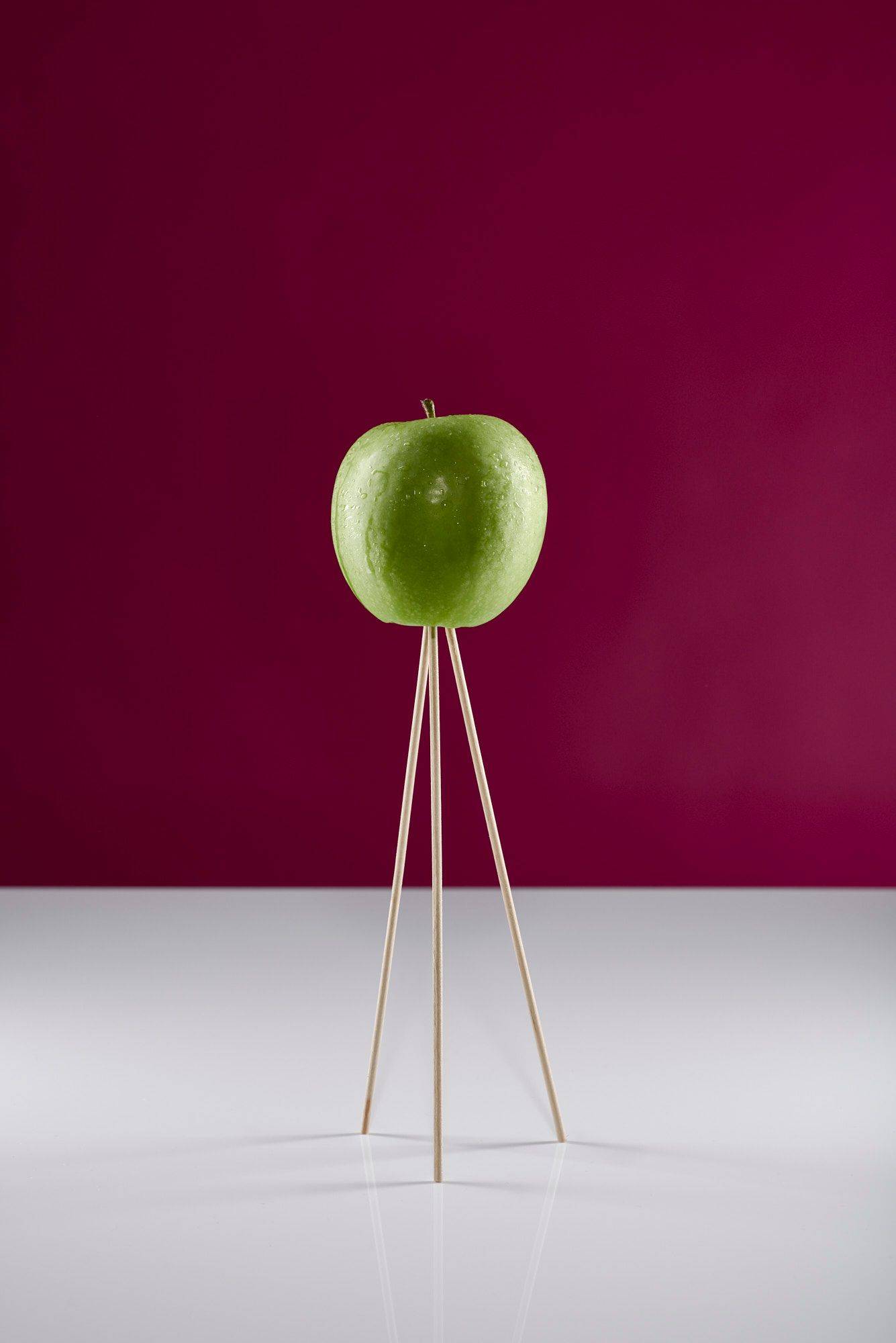 Rose water in non-alcoholic cocktails
My oldest son (11 years) likes to have a non-alcoholic cocktail with us from time to time, just to leave a grown-up impression. He very much likes mocktails with rose water, not exactly typical, but rose water can always be found in our cupboard, because rose water tastes especially good in desserts. Once more, the question of a delicious non-alcoholic cocktail with rose water was asked.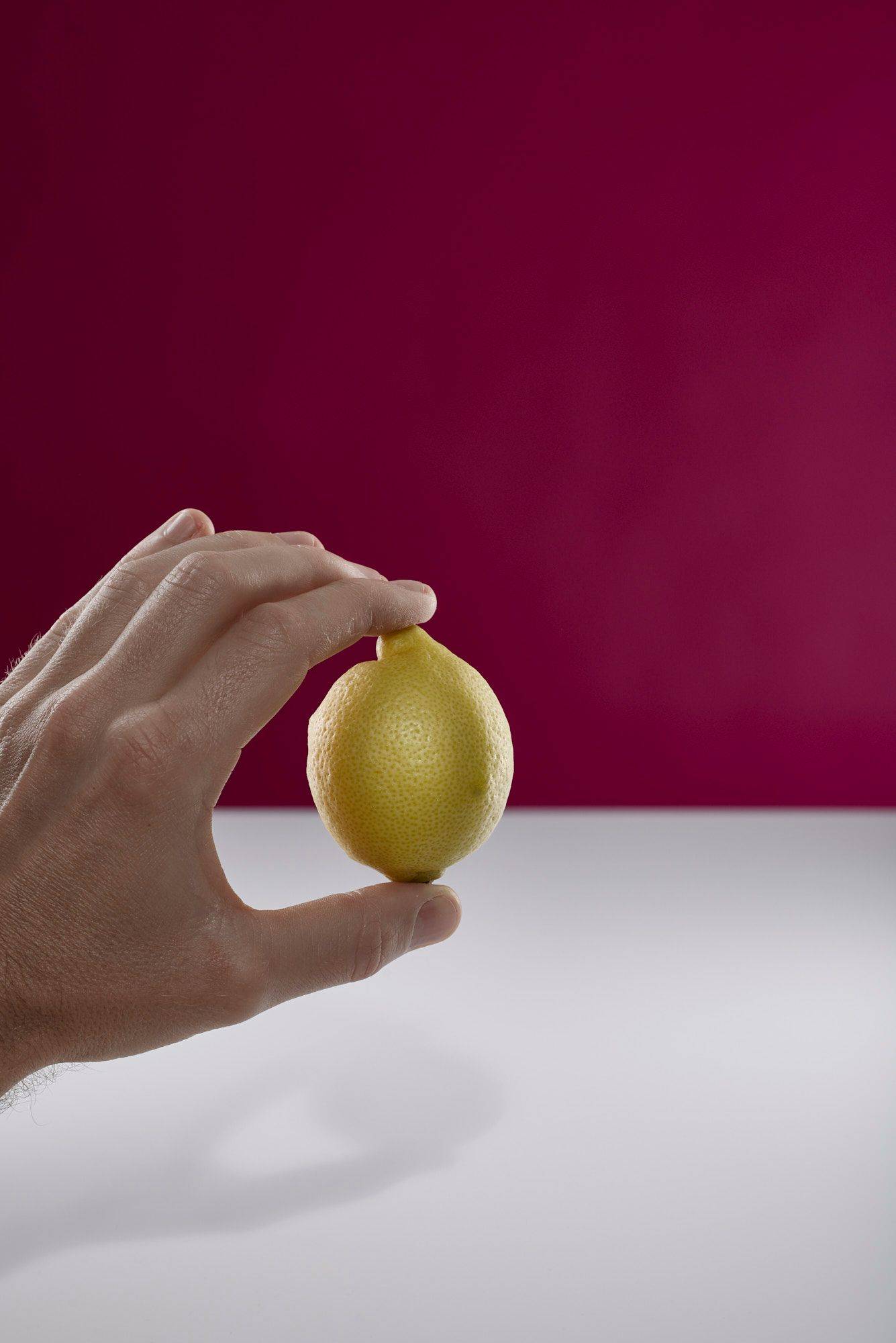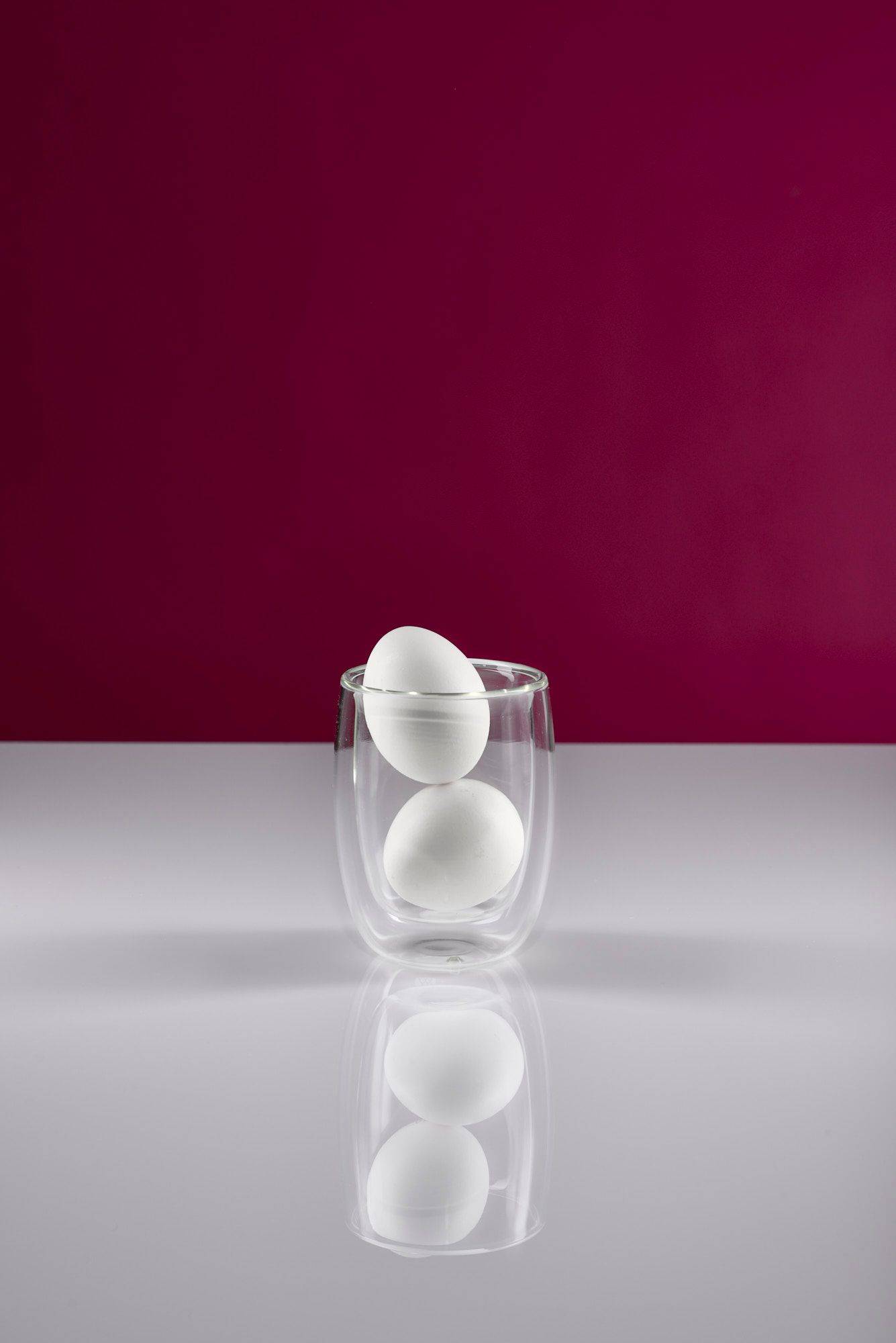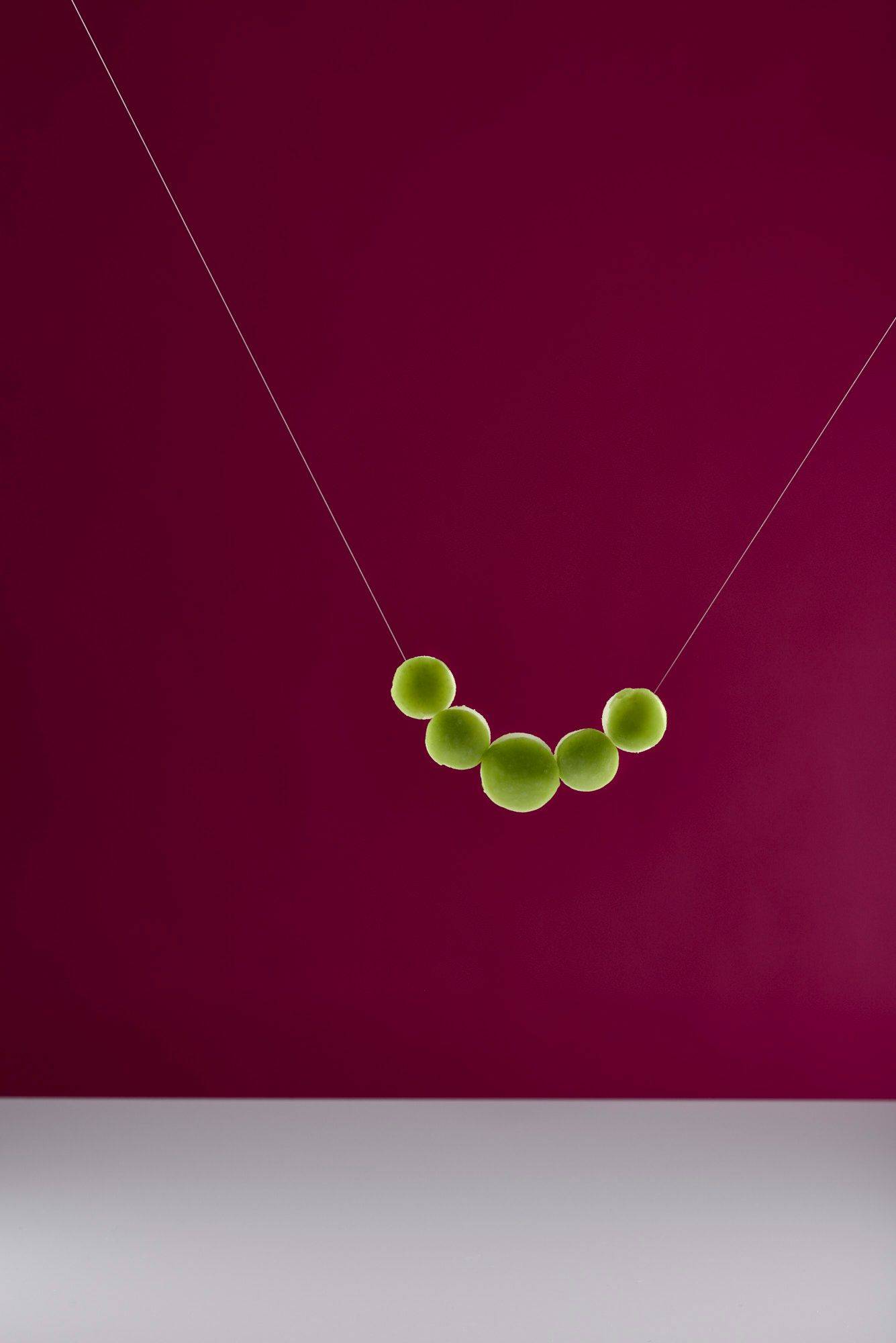 Mocktail ingredients
The basis for my pomegranate mocktail recipe comes from a classic sour and by that I don't mean to use lemon juice and sweeten it with sugar. No, I mean a sour with fresh egg white to control the acidity. That's four ingredients already set, pomegranate, rose water, lemon and fresh egg white. Basically, quite tasty for a drink, but some finesse was still missing. Seedlip Spice 94 consists of various non-alcoholic distillates and botanicals and with its notes of pimento berries, cardamom and citrus it goes very well with the rest of the ingredients.
We didn't have to try much and had a very tasty pomegranate mocktail in the glass after our first try already. The two of us only packed the whole thing optically nicely, took pictures and filmed a little video of it and afterwards we could enjoy our non-alcoholic cocktail, just like adults.
You want to see more non-alcoholic recipes? Then, also have a look at my Green Rabbit or Bellini mocktails!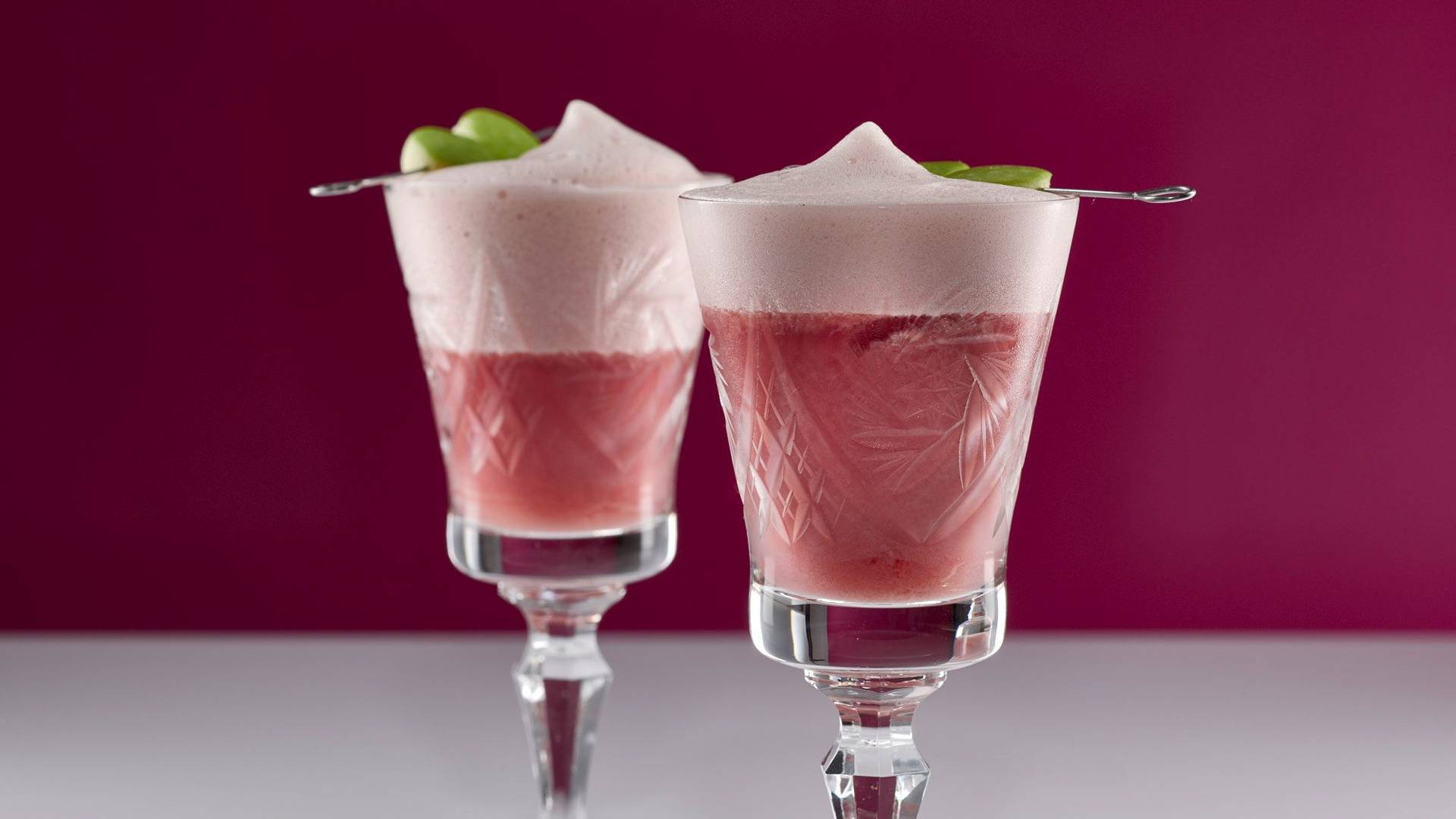 Accept YouTubes marketing cookies to watch this video.
Recipe
Oriental Pomegranate Mocktail
2 Persons5 Minutes
Oriental Pomegranate Mocktail
200 ml Pomegranate Juice
6 cl Rose Water
6 cl Seedlip Spice 94
3 cl Lemon Juice
1 Tbsp Agave Syrup
1 pc Egg White
Pour pomegranate juice, rose water, Seedlip Spice 94 and the remaining ingredients into a cocktail shaker and top up with ice cubes. Close it properly and shake the mocktail for 30 seconds.
Serving
Before serving, cut out small apple pearls using a ball cutter. Skewer two pearls each and pour the mocktail into glasses. Decorate with the apple skewers and enjoy the drink!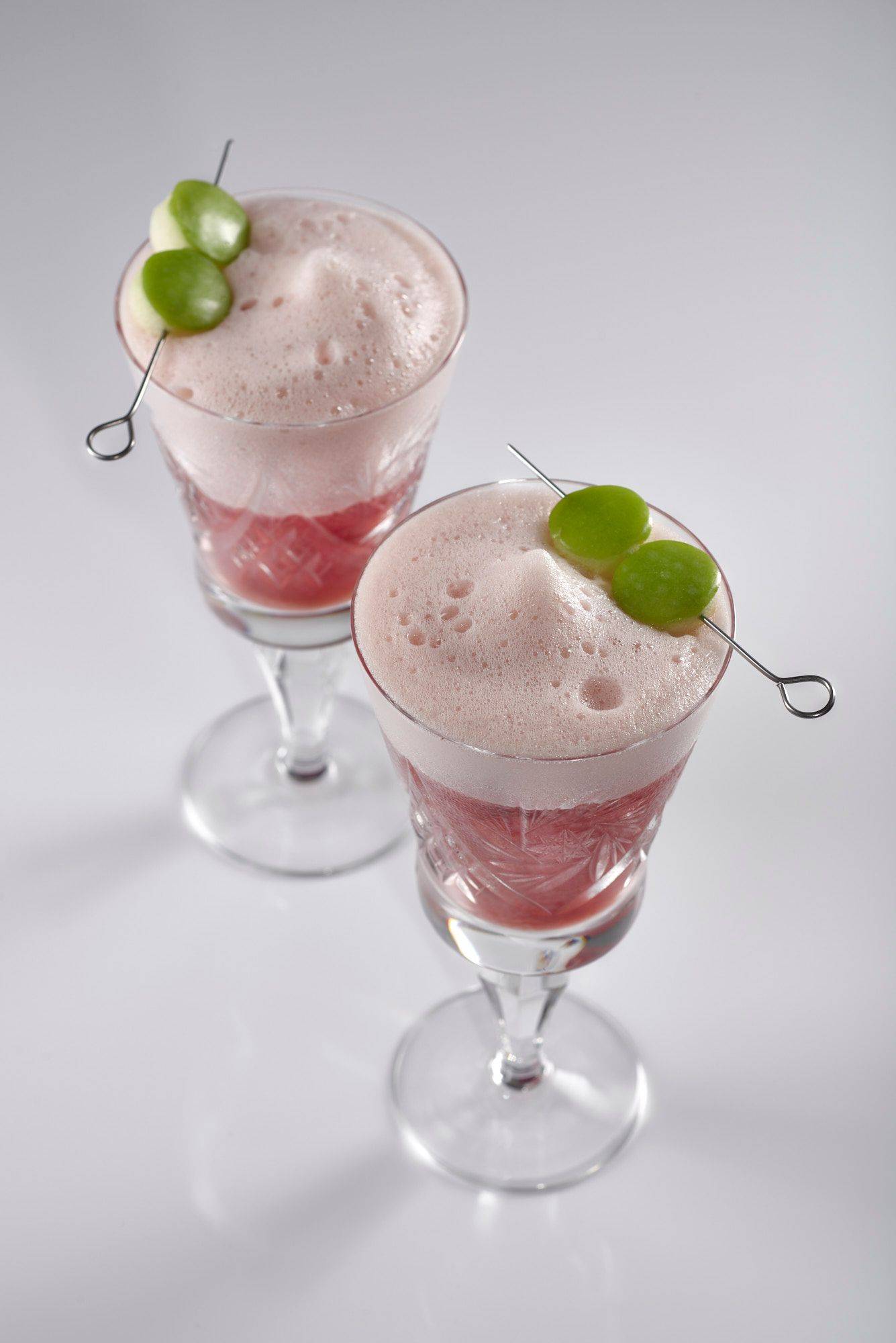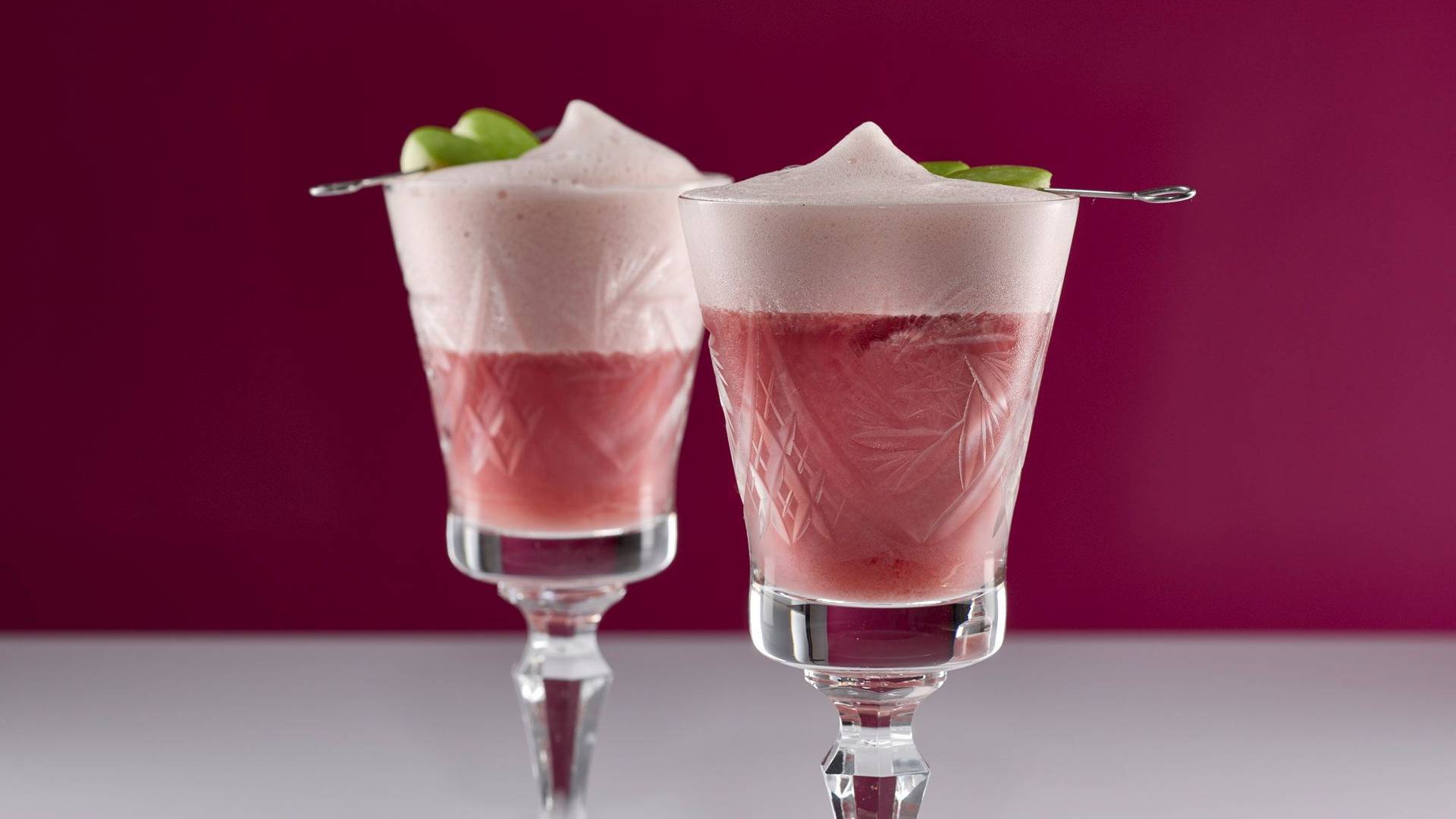 Newsletter
Can't get enough?
Get some secret ingredients through our newsletter!