Recipe
Rutabaga with Lardo Bacon & Beurre Blanc of Pickled Gherkins
Meat | Gluten-Free | Sugar-Free
The rutabaga has long found no place in recipes and cookbooks. Unfortunately, this is not really surprising, I just remember the watery rutabaga stew back in my school days, but the rutabaga can well be used in other ways and one can sure create some tasty recipes including it. I like to use it for rutabaga purée, a creamy rutabaga soup or process it raw and enjoy it pickled. As you can see, this vegetable can erase many negative culinary memories.
Lardo bacon as a seasoning
Many of you will know about the spicy taste and the tender, but still firm consistency of good Lardo bacon, but for those of you who haven't had the pleasure yet, just for your information. Lardo is a particularly mature, fat bacon mainly found in the Italian kitchen, but today you can also get regional Lardo bacon with organic origin. Lardo is very suitable to protect meat with low fat content from drying out but the taste of a good Lardo is best enjoyed unprocessed.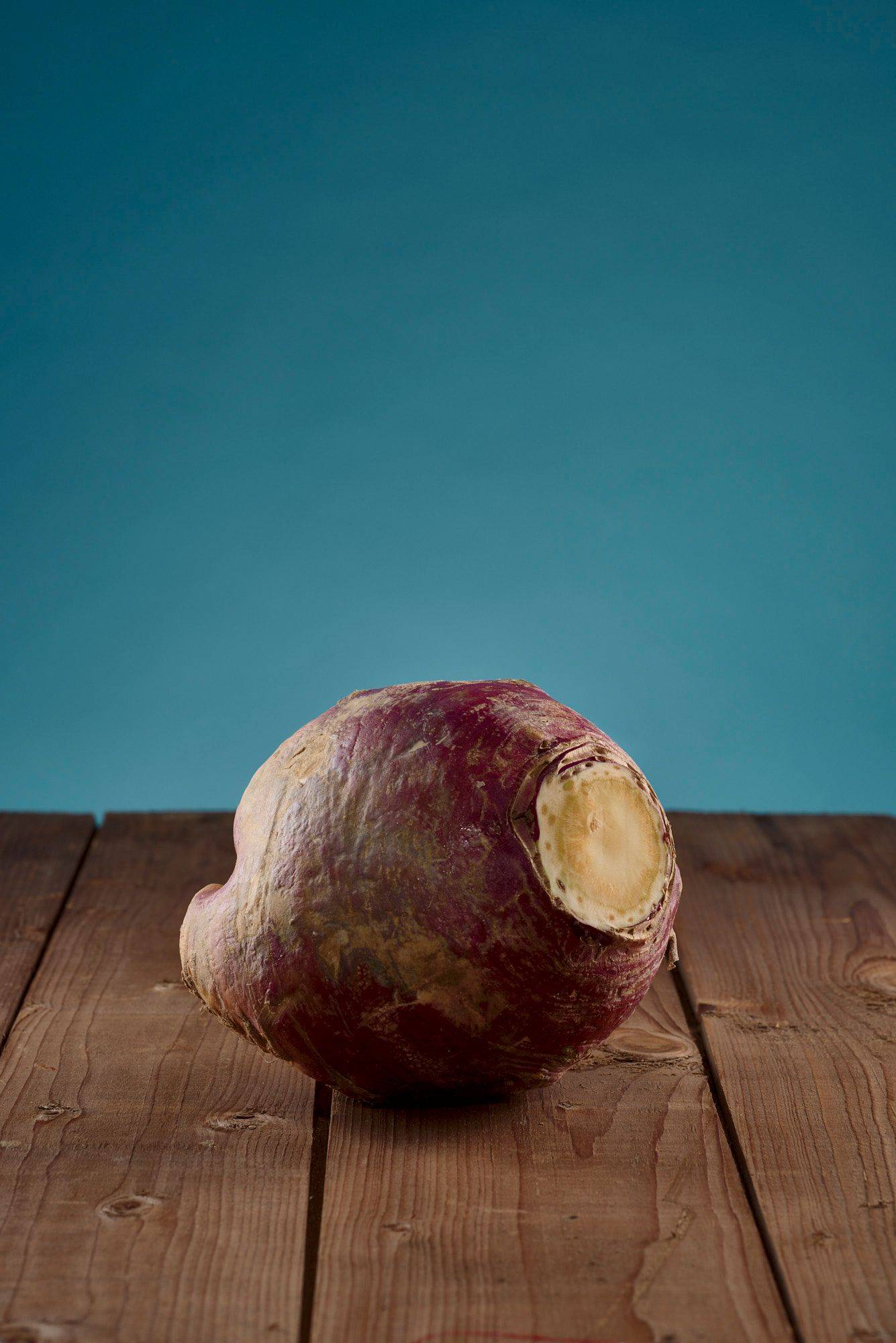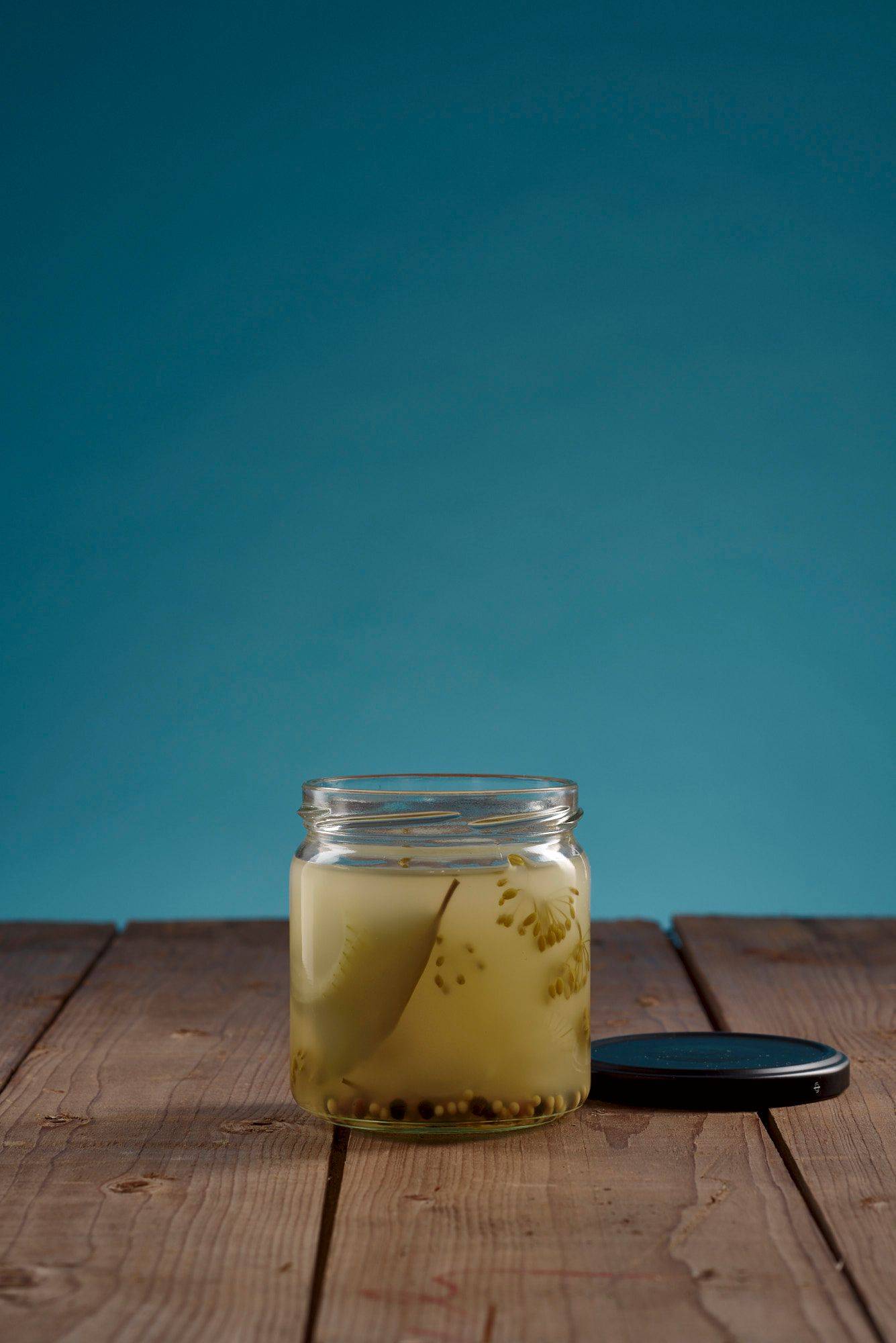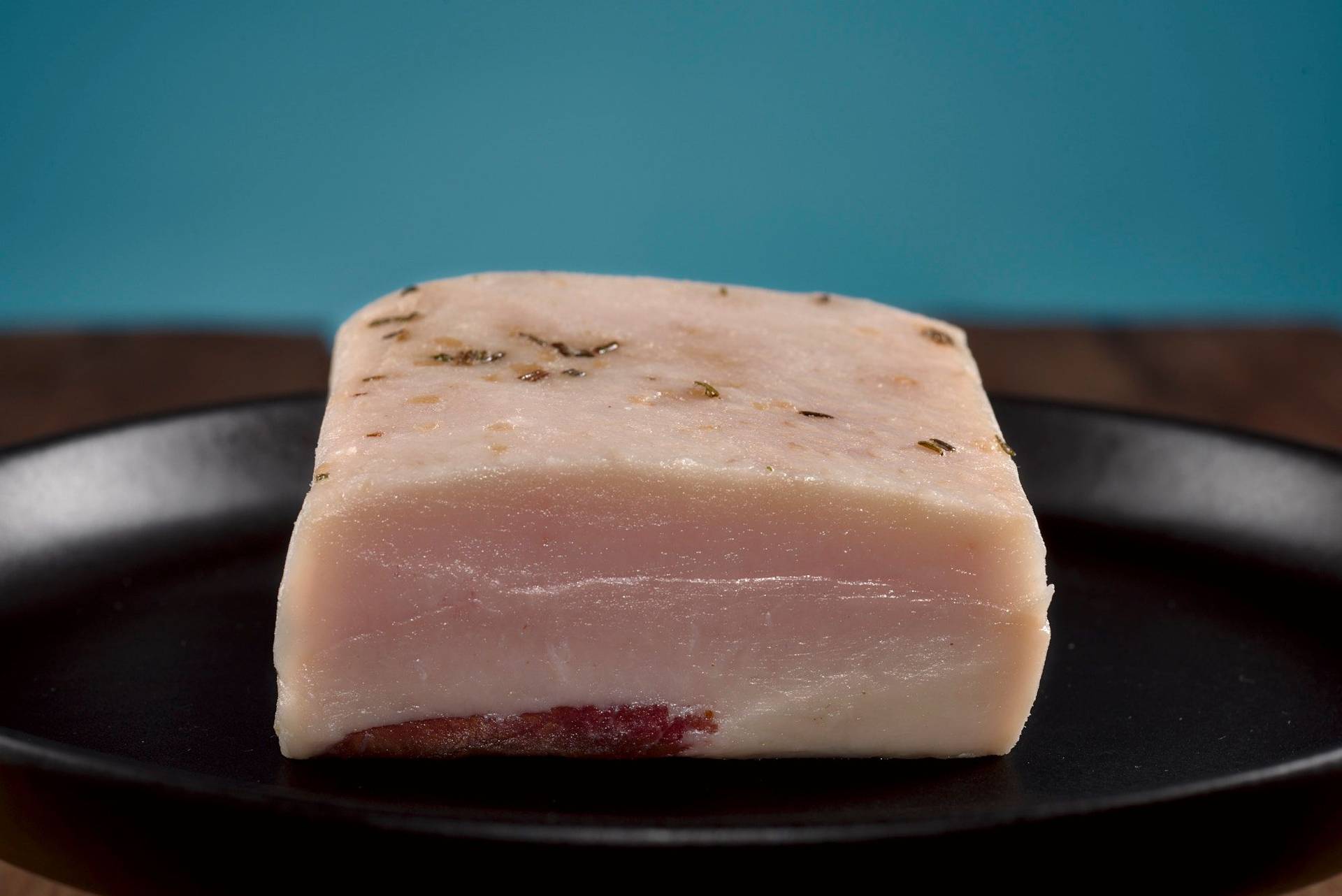 Gherkin Beurre Blanc – leftovers as a base
The motivation for this recipe is based on the question: "what can I do with the stock from the jar of pickled gherkins?", especially since the cucumbers grew in our own vegetable plot. Pickled gherkins can be found on our table at least once a week, so there is definitely a bit of pickle stock. Somehow, I had the idea to use the stock of the pickled gherkins as a basis for a sauce and the classic Beurre Blanc (white butter), with its high butter content, simply modifies the taste of the pickled gherkins. A first tasty result was achieved already during the first test cooking.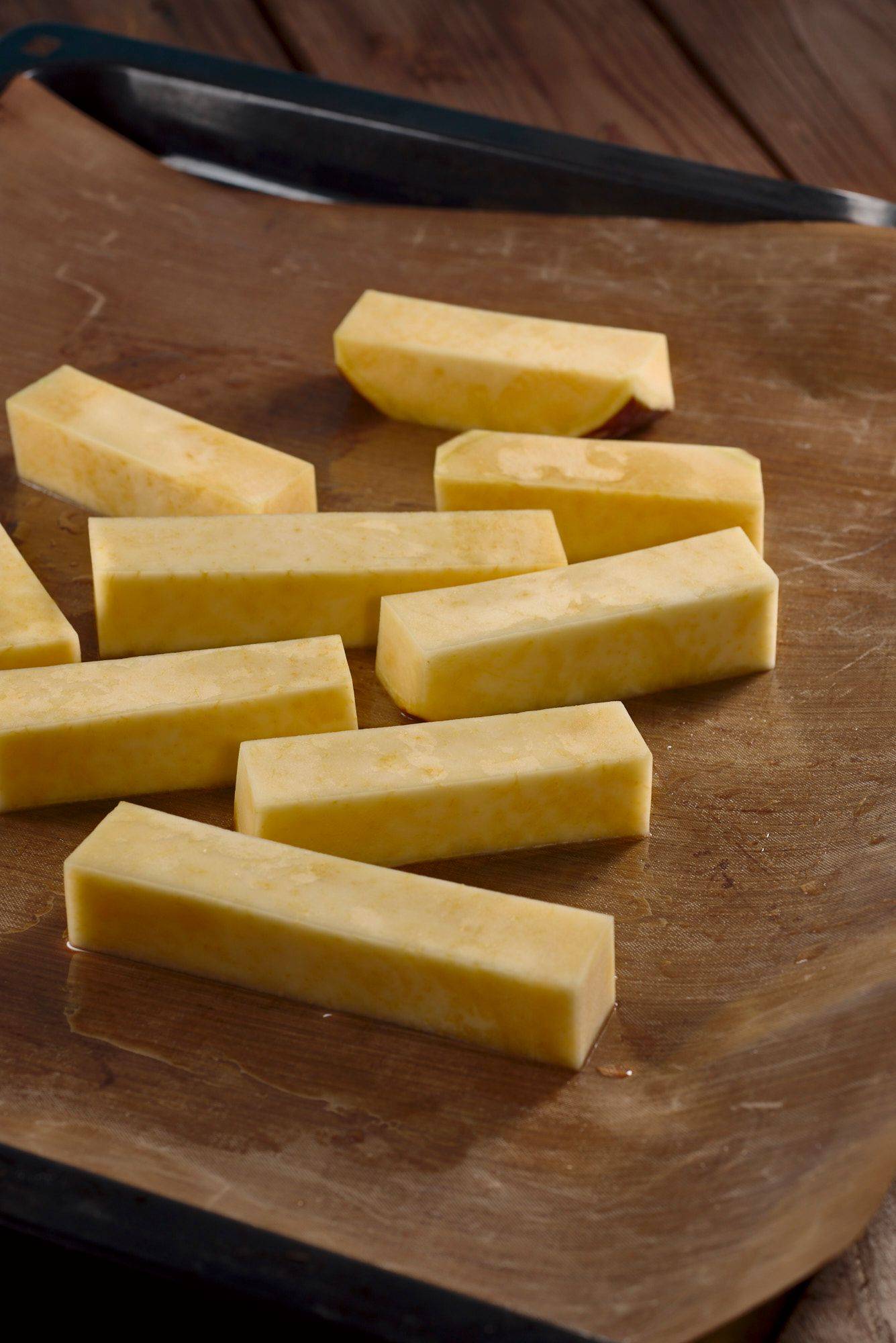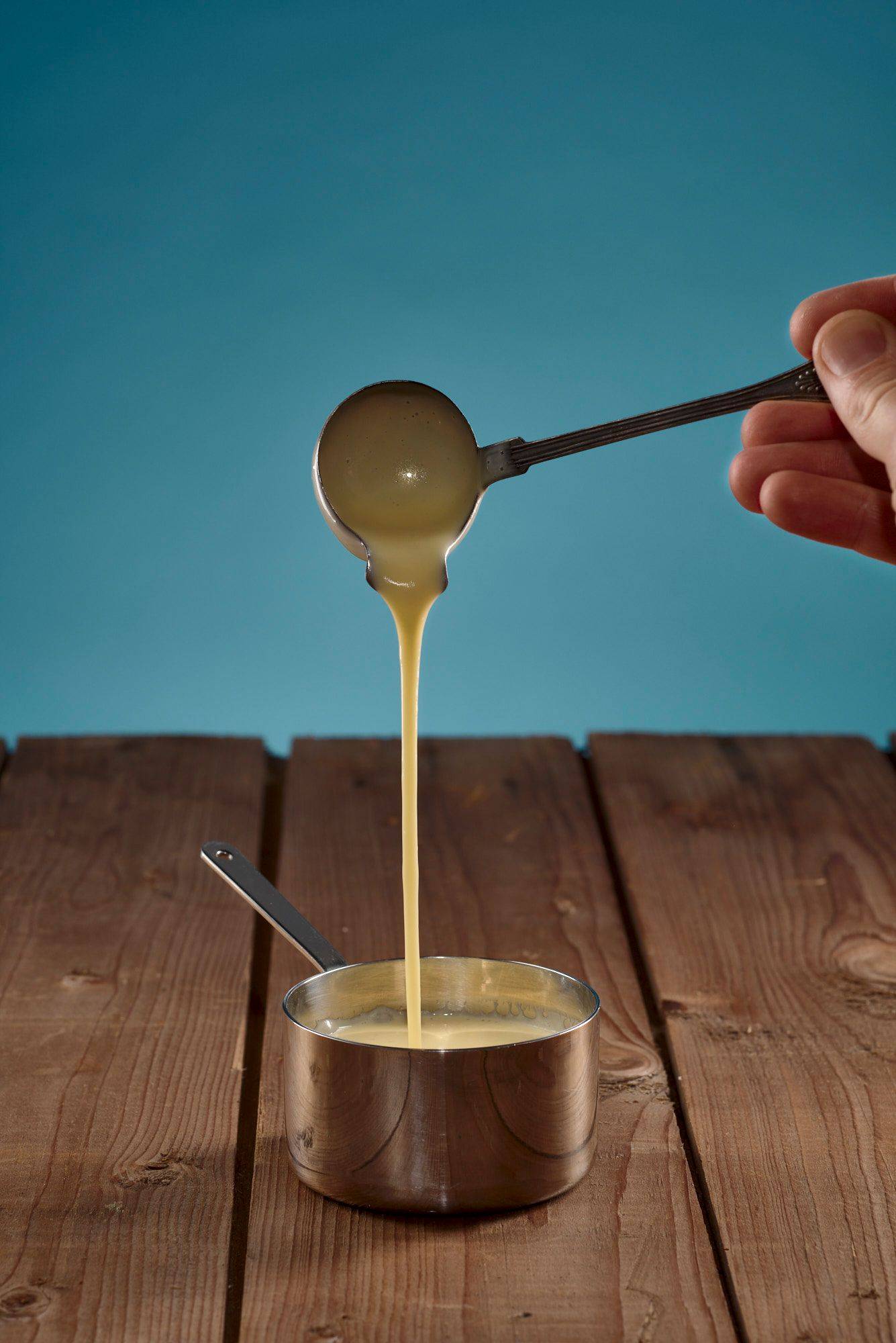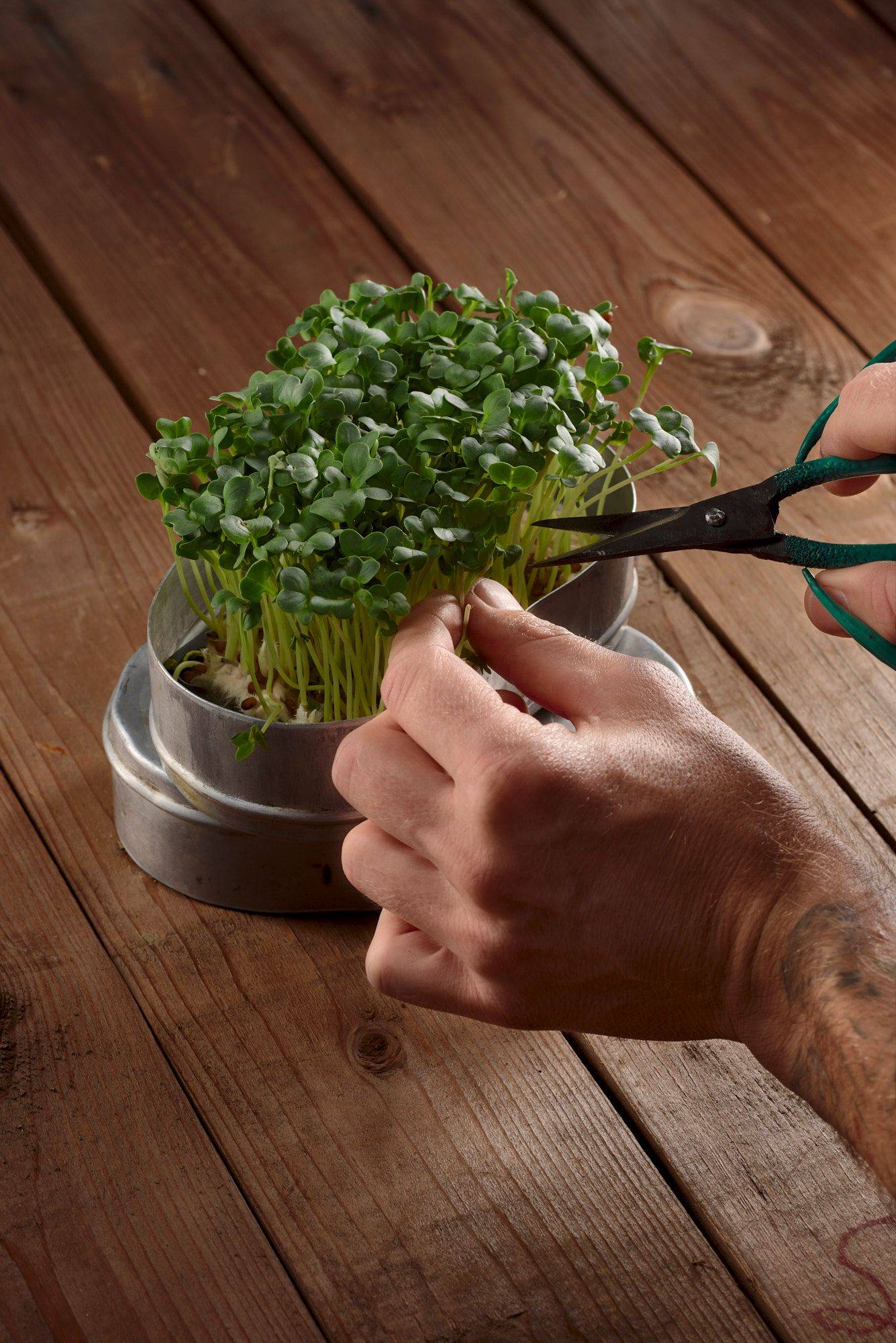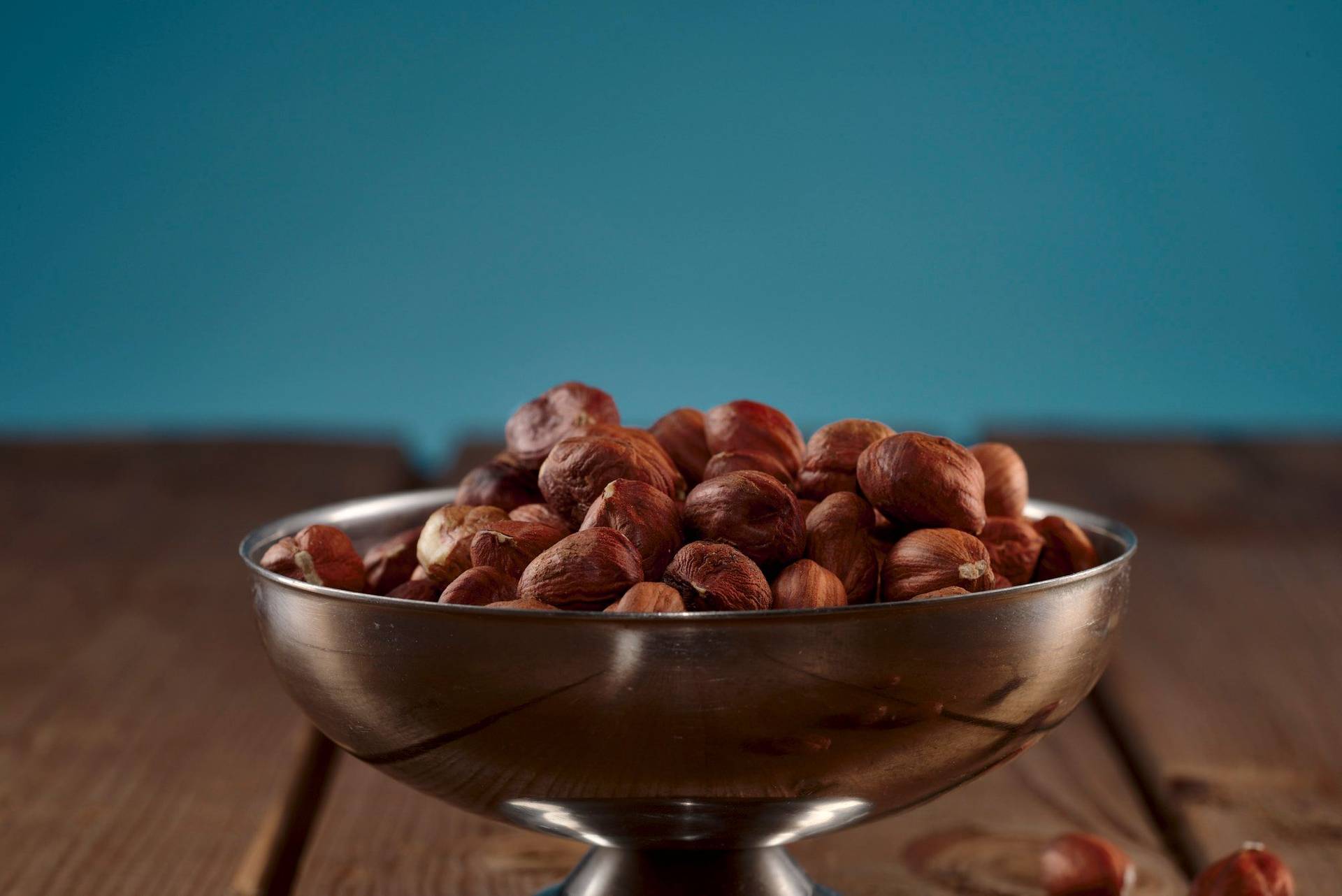 Food pairing of rutabaga, Lardo & pickled gherkins
So, what happens on the plate and on the palate? After its time in the oven, the rutabaga acquires wonderful roasting aromas, which mix with sweetness and a few bitter aromas. If you add the raw Lardo bacon, the turnip suddenly gains a very special taste which is then broken up and brought together on the same time as soon as the pickled gherkin Beurre Blanc are brought into play. This happens simply because of the acidity combined with the high fat content of the Beurre Blanc. On the plate you find such a wonderful winter recipe, which should polish up the dusty image of the rutabaga.
You want to see more recipes for the cold season? Have a look at my Kale Cake or my Red Cabbage Steak with Tangerine!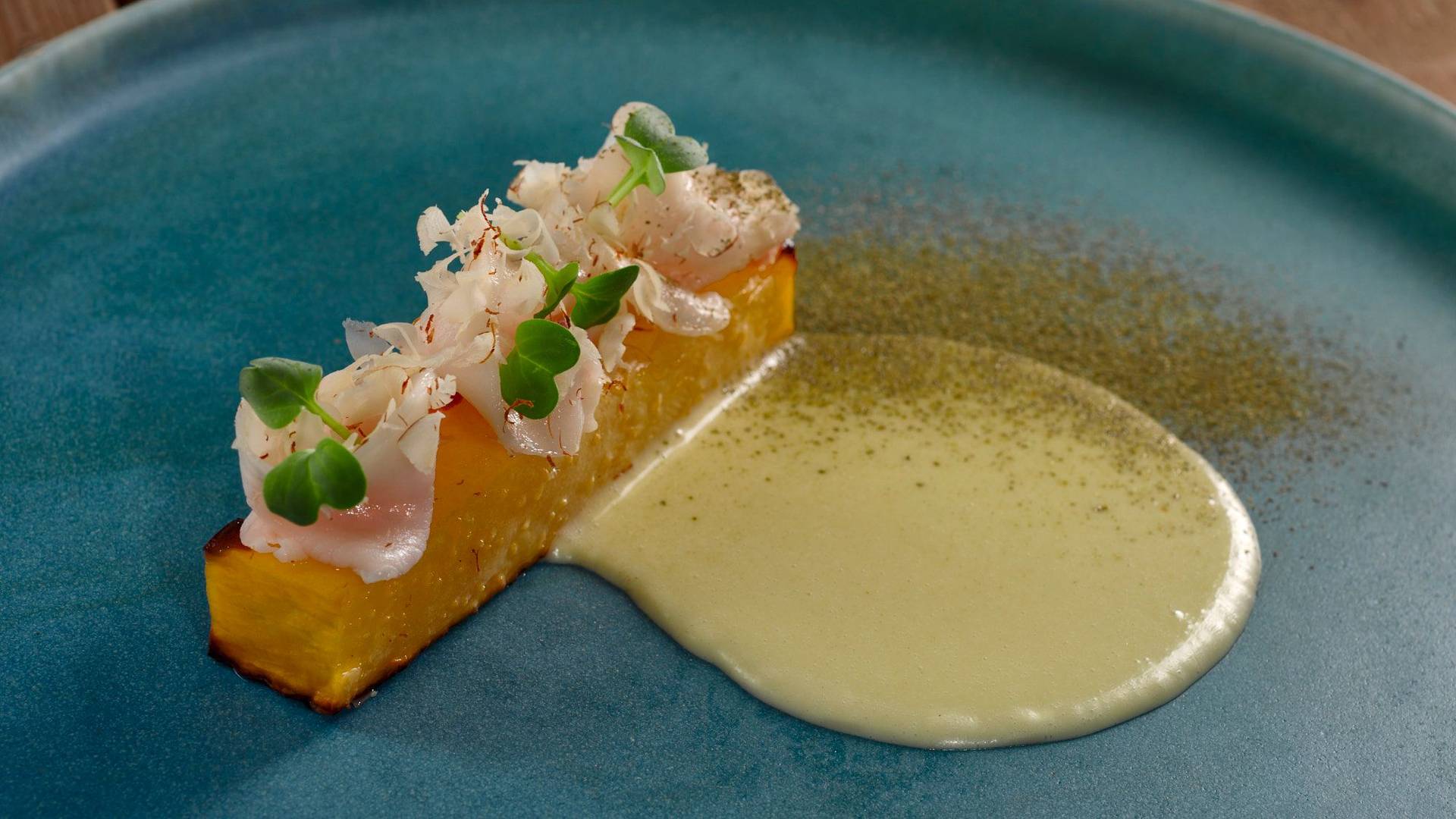 Accept YouTubes marketing cookies to watch this video.
Recipe
Rutabaga with Lardo Bacon & Beurre Blanc of Pickled Gherkins
4 Persons45 Minutes
Roasted Rutabaga
1 Rutabaga
Canola Oil
Salt to flavor
Cut the rutabaga in 2 cm thick slices and afterwards in 2 cm thick stripes. Then cut of the edges of the rutabaga and place them on a baking tray. Now rub the rutabaga with a little canola oil and roast them in the oven at 190°C for 30 minutes. Once the rutabaga is cooked, take it out of the oven and season it with a little salt.
Beurre Blanc of Pickled Gherkins
120 ml Fond of Pickled Gherkins
200 g Butter
Salt & Agave Syrup to flavor
First, strain the fond of pickled gherkins into a small pot and bring it to the boil, then reduce the heat and let it cook down to 60 ml. Once the liquid is reduced, set the heat to minimal power and start to add the cold butter while constantly stirring. The liquid may not boil anymore as this will destroy the emulsion of the Beurre Blanc. Take your time to do so and only slowly add a bit of butter and wait for it to emulsify with the liquid. You can also help yourself with a hand blender. After all the butter is mixed into the Beurre Blanc, season with a little salt and agave syrup to your liking. Set the Beurre Blanc aside until serving.
Serving
150 g Lardo Bacon
25 g Hazelnuts
Daikon Cress
Cucumber or Dill Powder
Before serving, gently warm up the Beurre Blanc (no boiling) while constantly stirring. Cut the Lardo bacon in thin slices. This works best, when the Lardo is properly chilled before. Afterwards place three slices of Lardo bacon on each piece of roasted rutabaga and plane some hazelnuts on top. If you do not have a small planer, you can as well just used crushed pieces of hazelnut. Now put one piece of rutabaga with Lardo on a plate and decorate it with a bit of daikon cress, pour some Beurre Blanc next to it and finish the dish with a bit of cucumber or dill powder. The latter is simply dehydrated and processed into powder afterwards, but a mortar and some dried herbs will be just as good.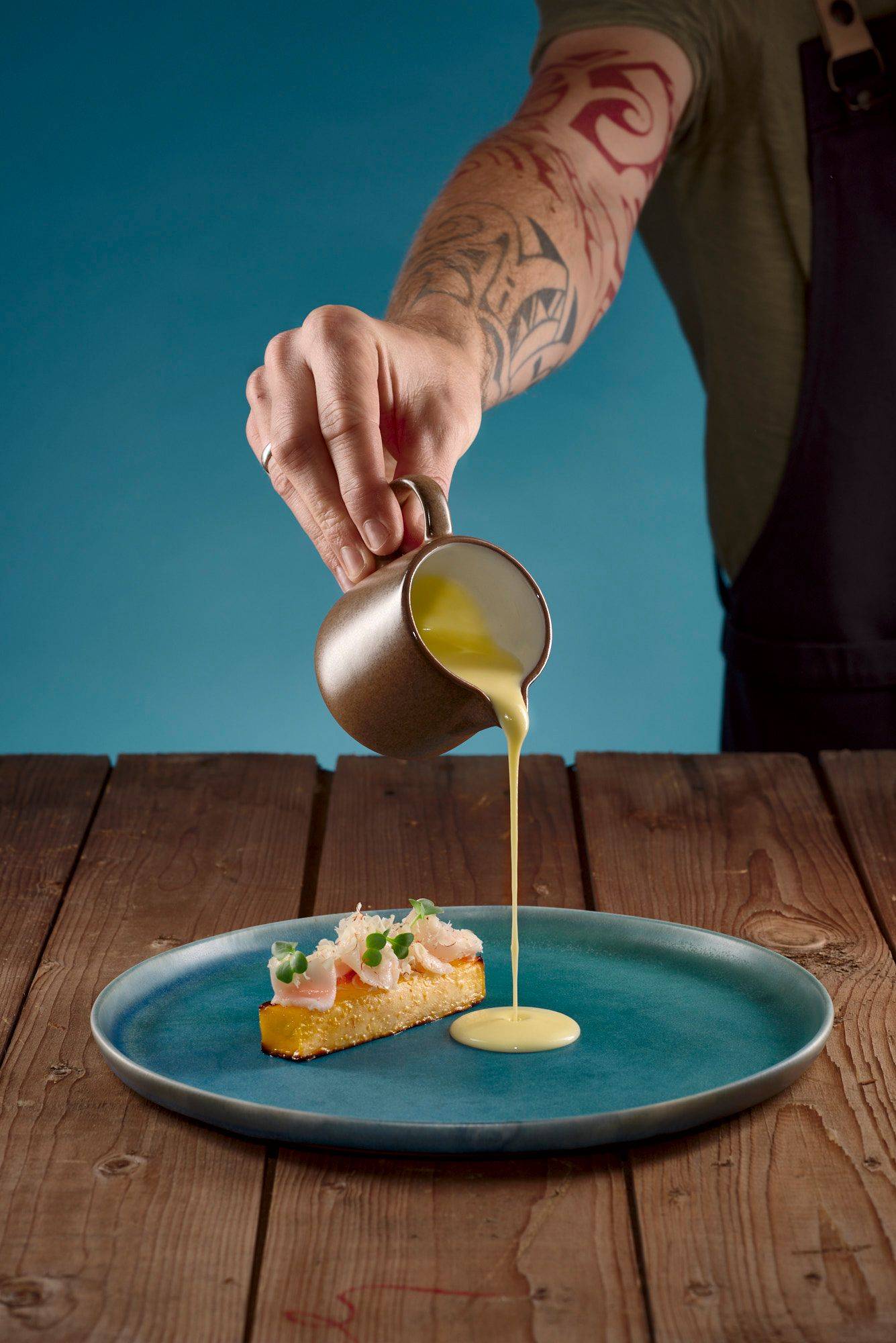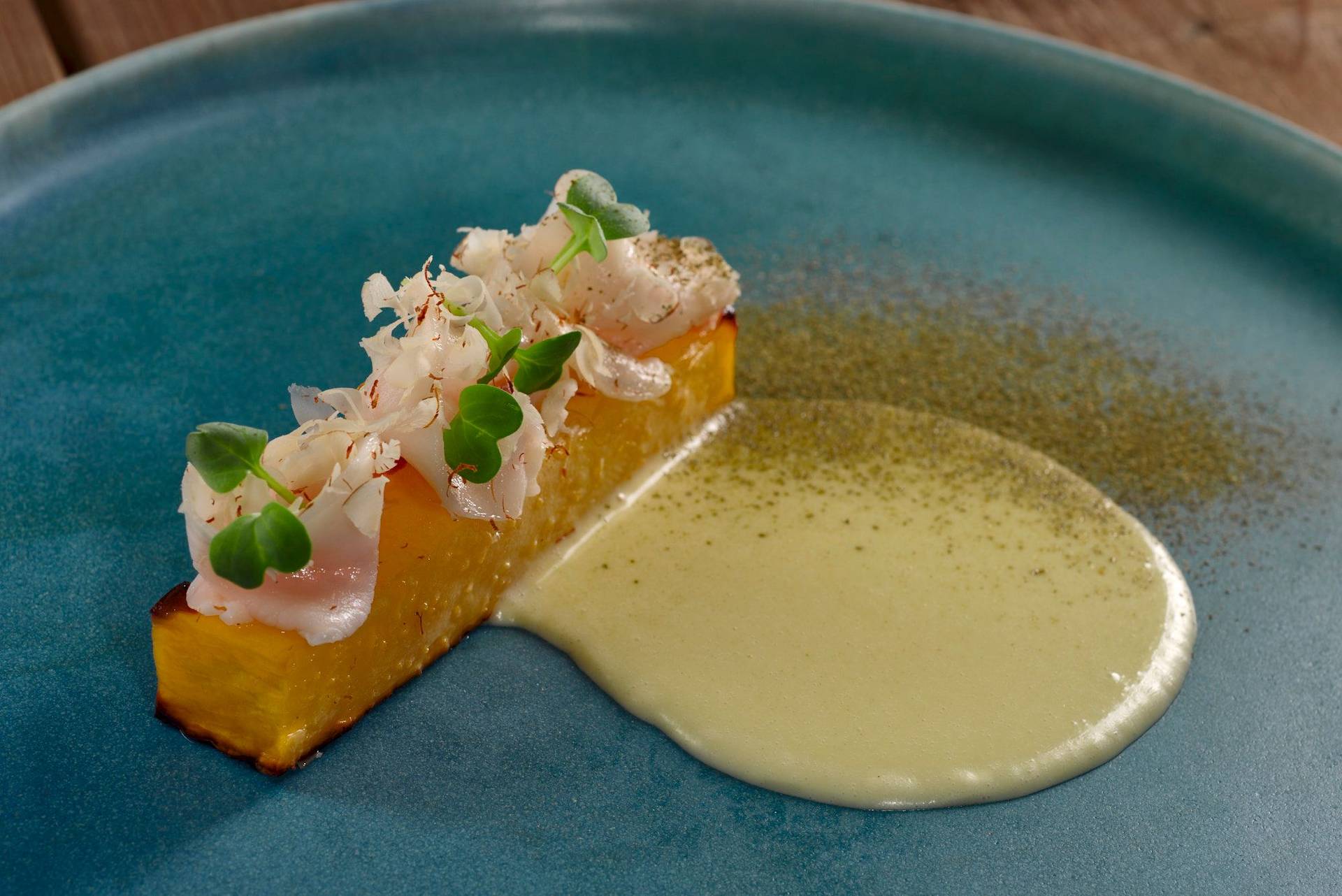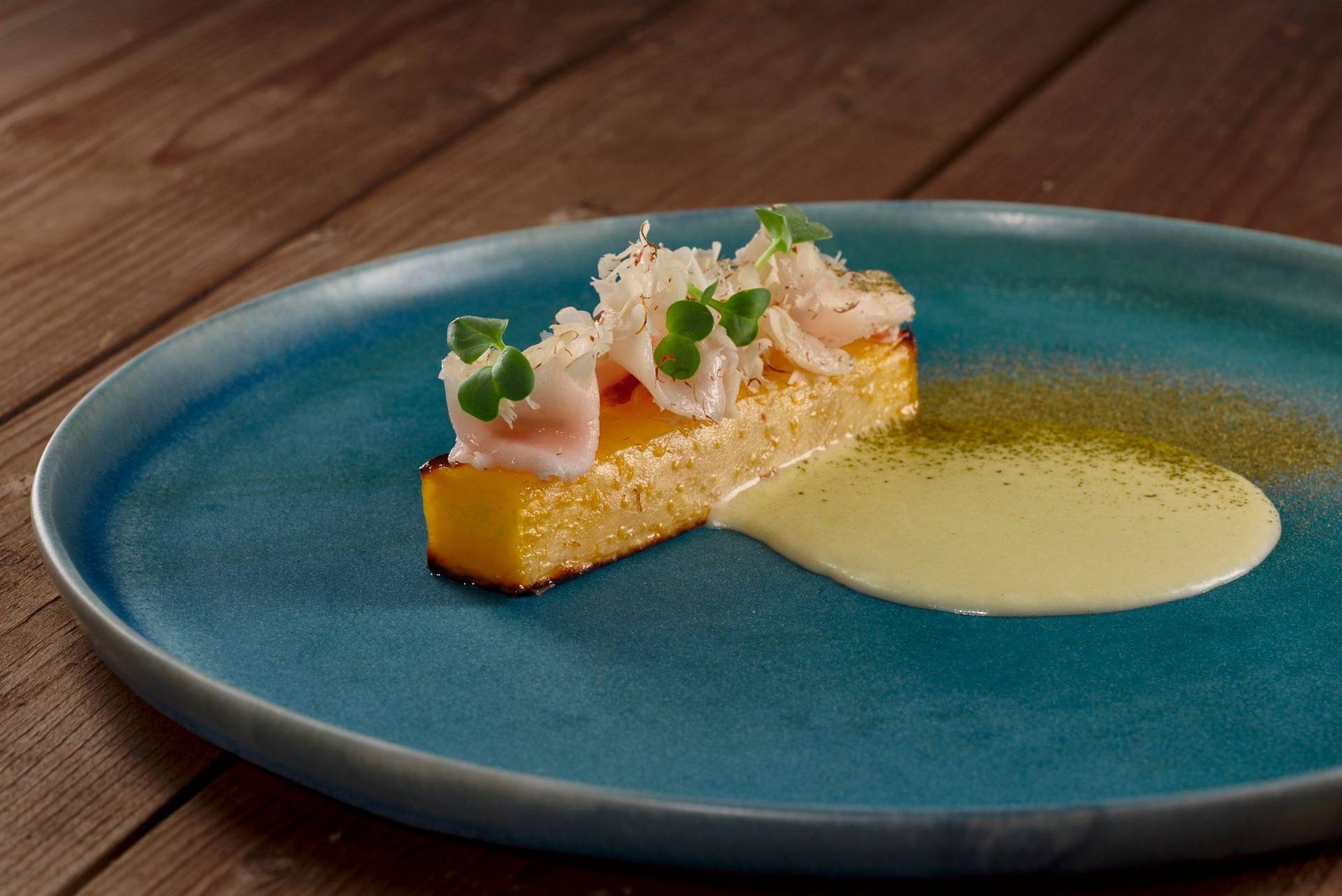 Newsletter
Can't get enough?
Get some secret ingredients through our newsletter!