Recipe
Kale Cake with Cheese & Onion Pickles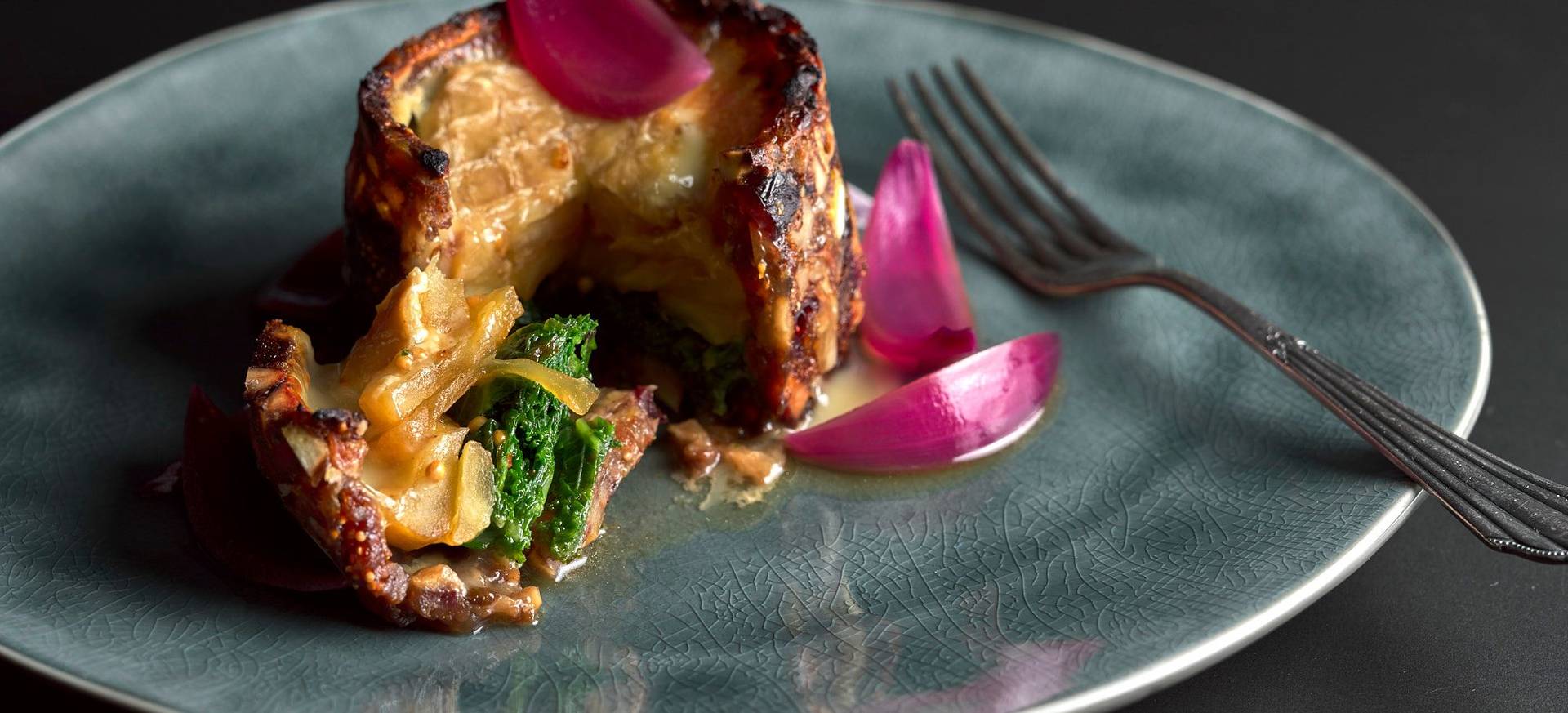 Kale itself is quite popular in this country as soon as temperatures drop below zero. People tend to consume vast quantities of it, especially in winter, at numerous Christmas parties and family gatherings. Stewed for hours, mashed rather than with consistency and without any color, this is the classic type of kale. Usually, kale is also accompanied by pork belly, sausage and smoked pork loin. Not that I can't enjoy it that way, but for me it was time to celebrate kale in a lighter way. Plus, there are a lot of good ingredients in kale, so the healthy aspect of kale is also taken care of.
Kale Briefly Blanched
A long time ago, I was invited to a supper club by an old friend. Part of the great menu was kale. It was served al dente and was wonderfully rich in flavor and texture. I did what I usually do in such cases: I got out the notebook and wrote down this kale discovery with the note to myself: Create a dish with blanched kale soon. Well, soon might have been a bit of an exaggeration, but hey, better late than never and my kale cake was worth the wait.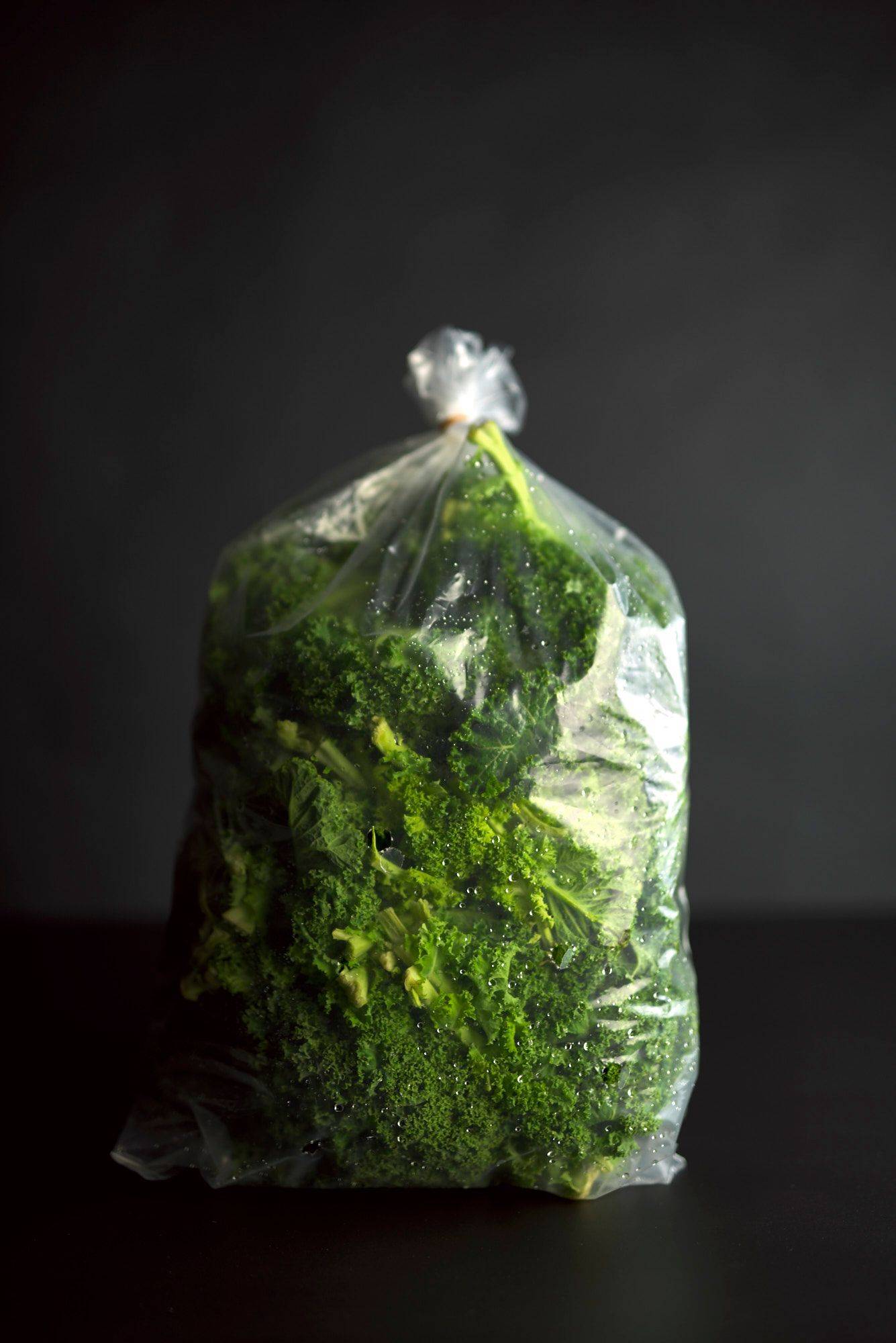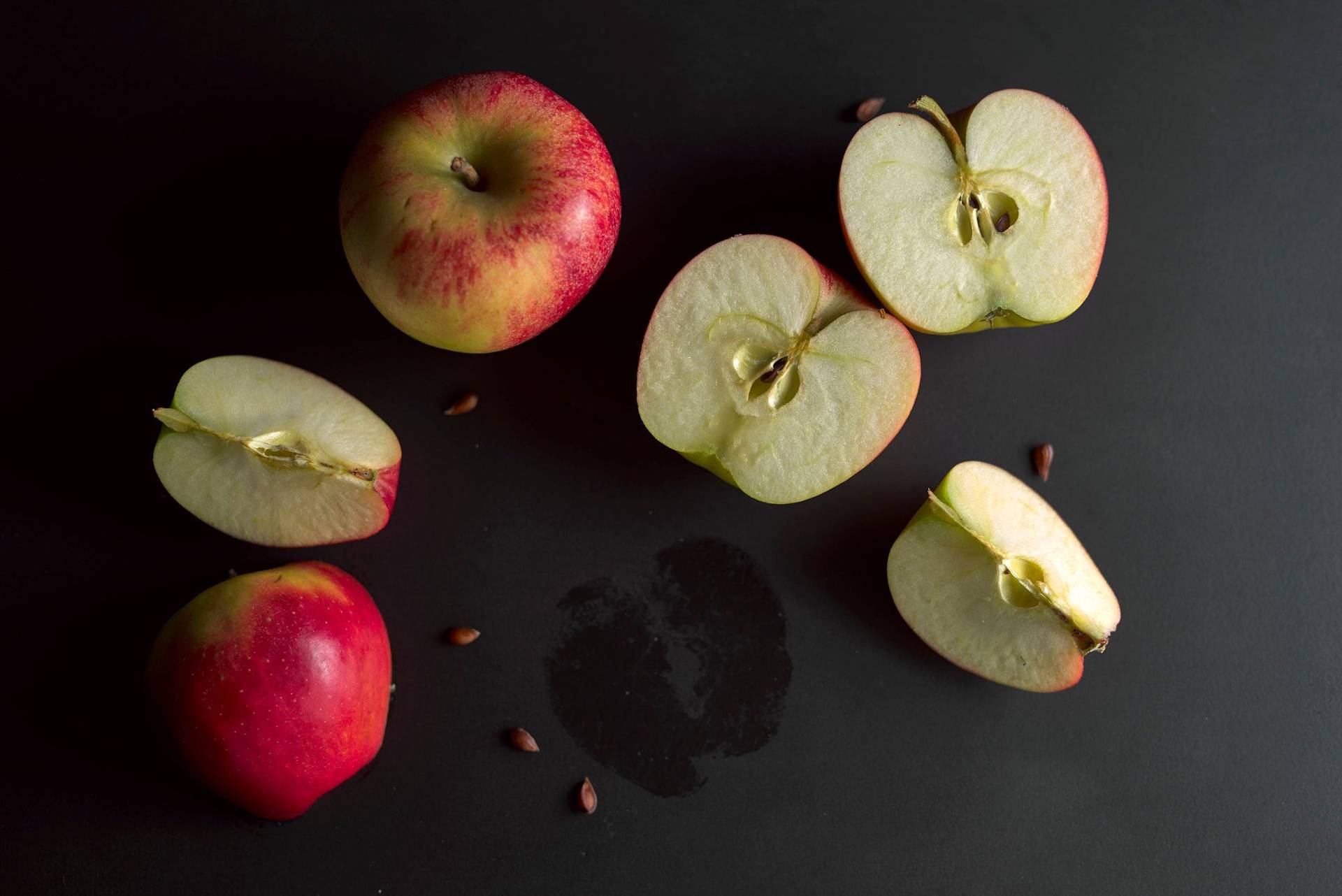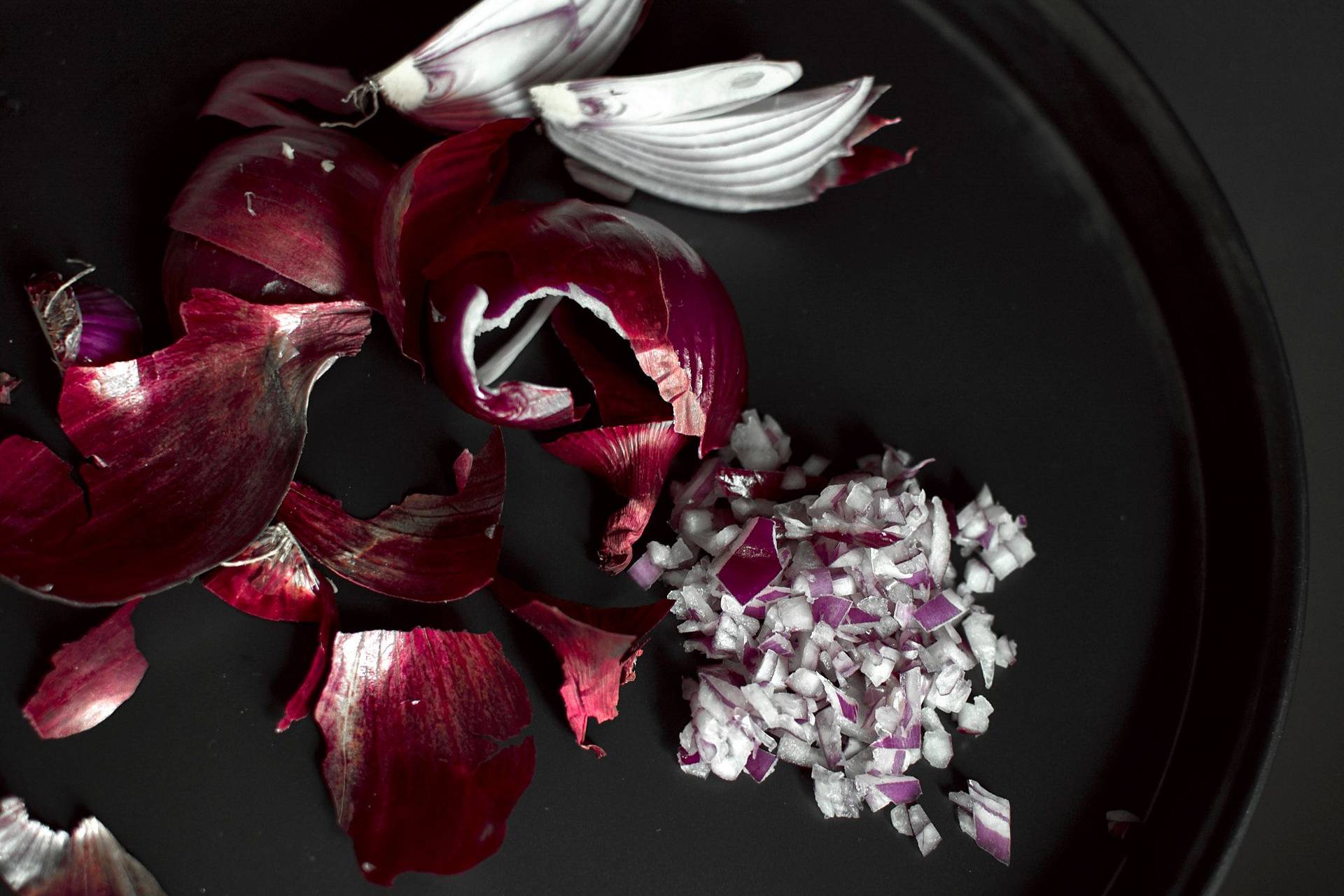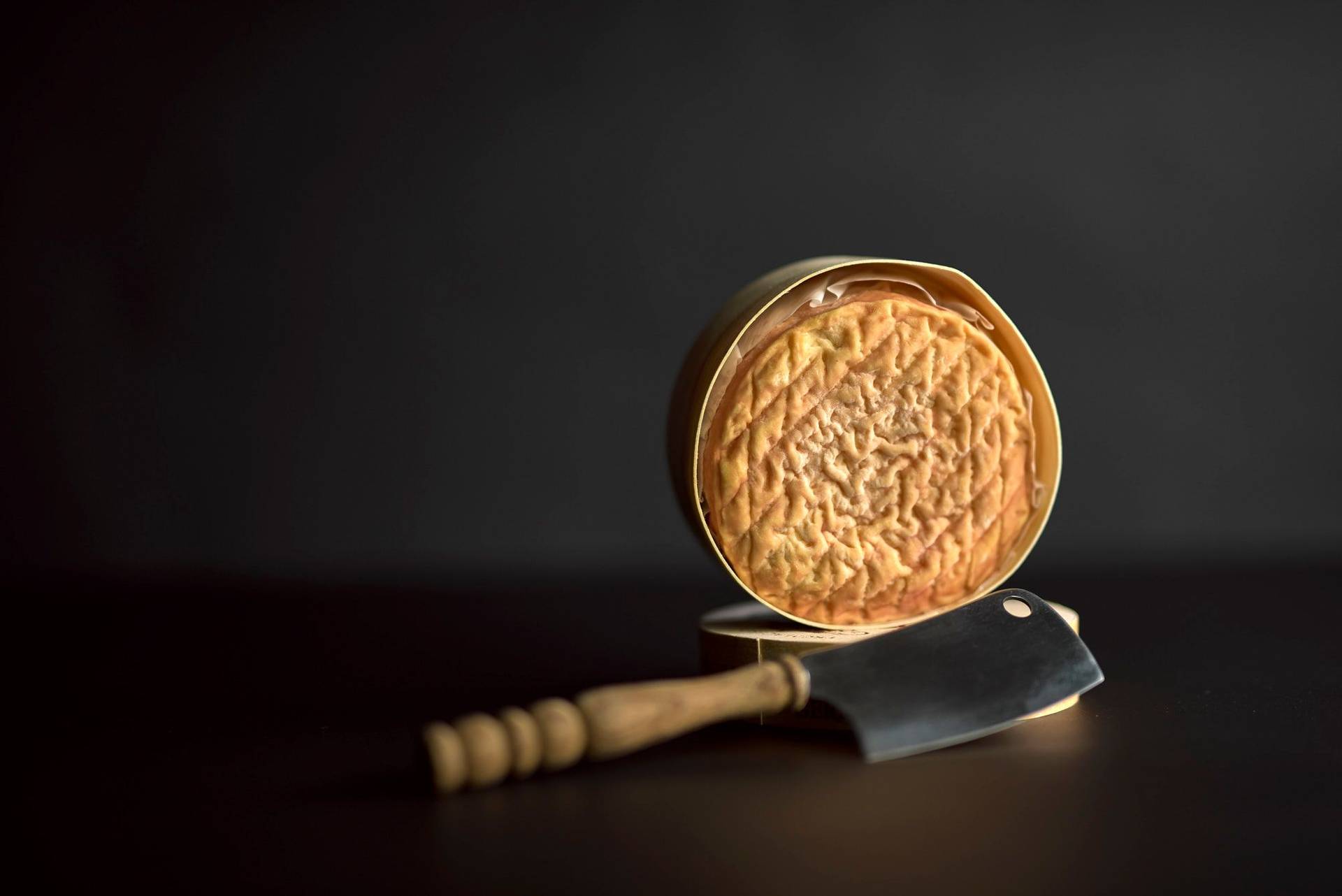 Recipe ideas everywhere
So, a few weeks later I saw a cooking show on TV where the chef was making some sort of tart made with spiced bread and duck. There it was again, the moment of inspiration. This tart looked delicious, and since I had the kale back in mind, and the fruit cake from the previous recipe, I added the following to my memo: Combine kale and fruit cake and make a kale cake. Well, here I am with my final composition of blanched kale, spicy apple mustard chutney, onion pickles (pretty in pink) and creamy Epoisse cheese wrapped in moist fruit cake. My kale cake may also require a little more preparation but is totally worth the effort.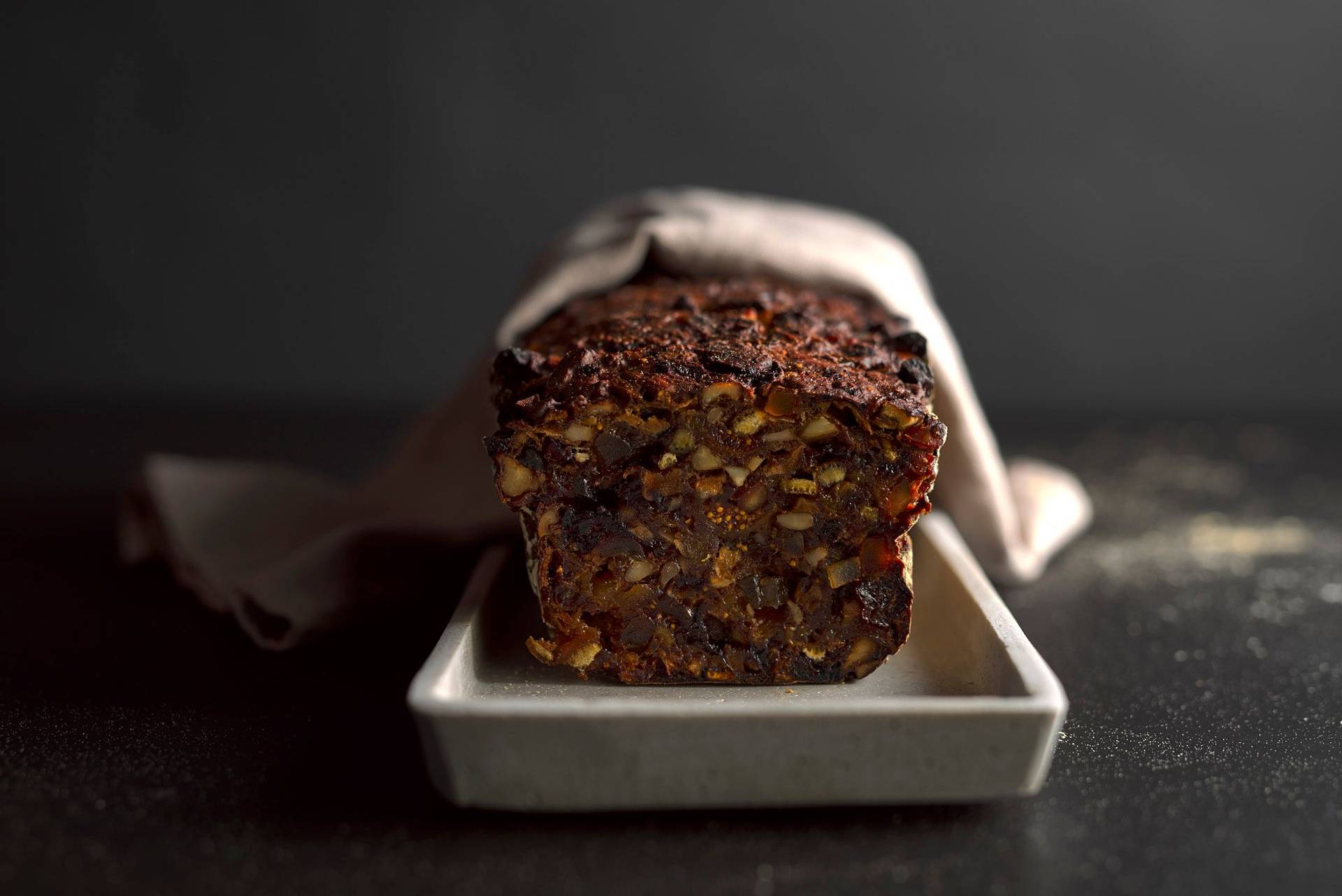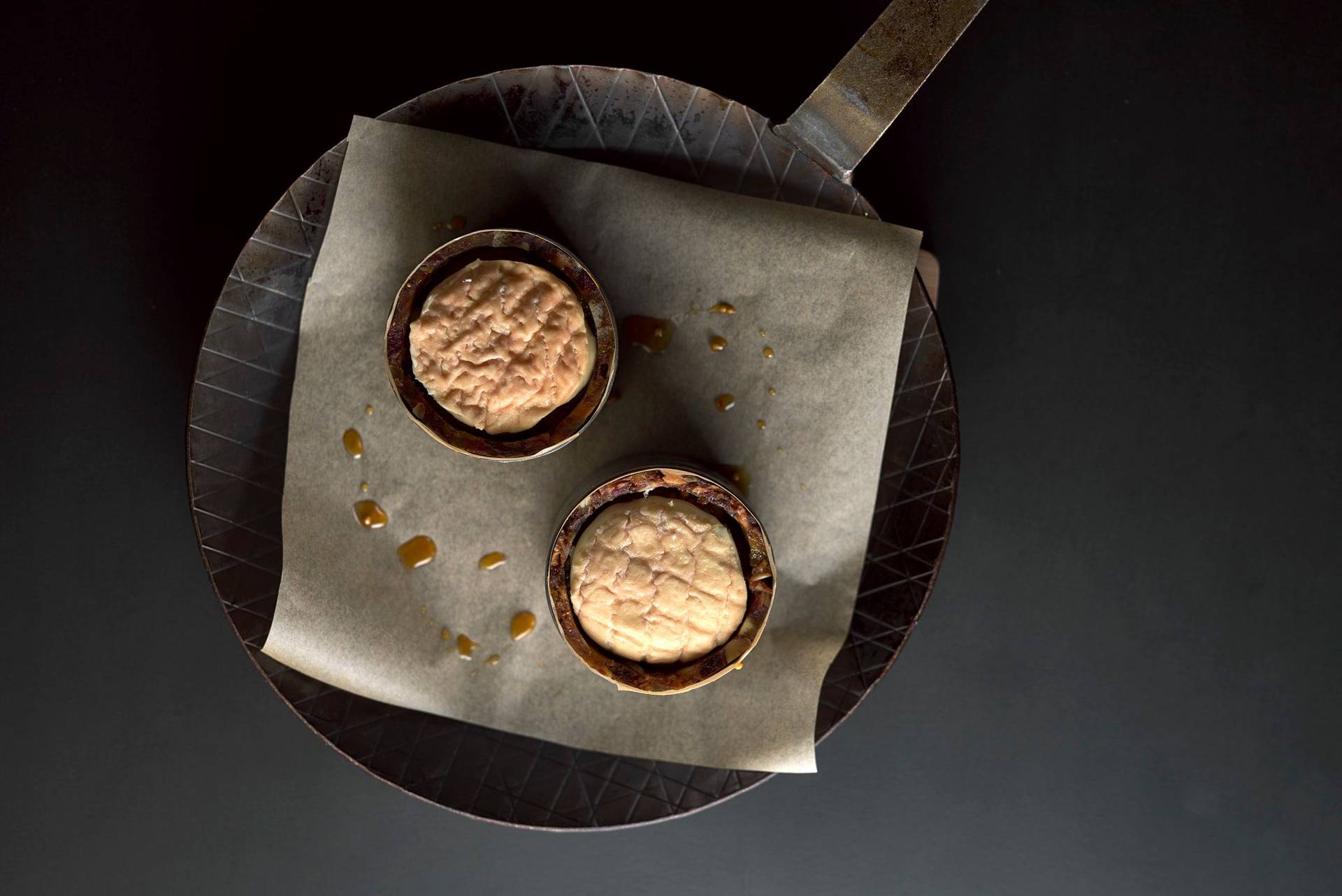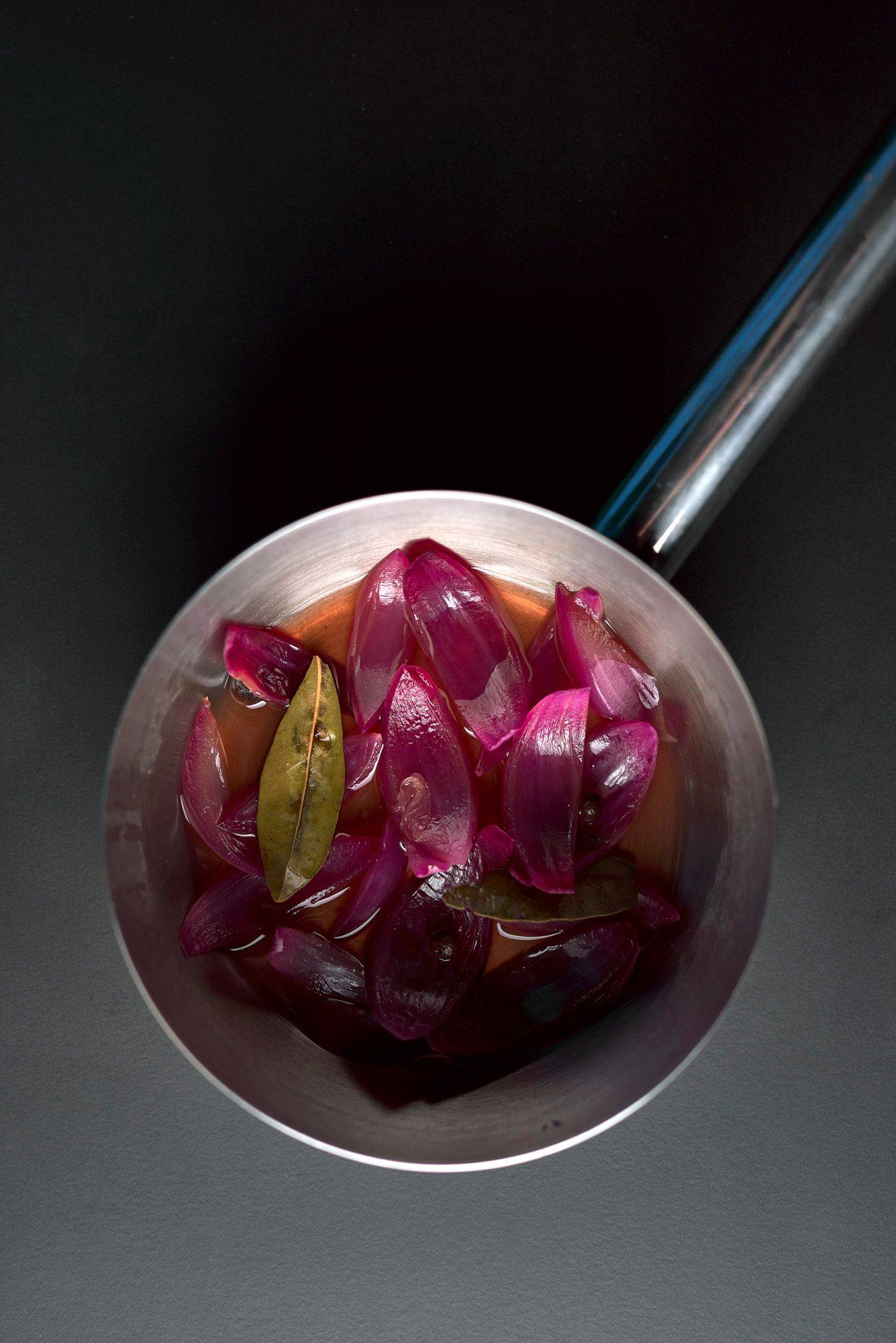 Recipe
Kale Cake with Cheese & Onion Pickles
2 Persons45 Minutes
Apple & Mustard Chutney
1 Sour Apple (e.g. Elstar)
25 g Sugar
10 g Butter
10 ml Apple Cider Vinegar
1 tsp Mustard Seed
For the apple mustard chutney, wash the apple and cut into wedges. Then boil the sugar to caramel, deglaze with butter and add the apples with the mustard seed. Now cook everything for 5 minutes on low heat with the lid closed, stirring occasionally.
Onion Pickles
½ Red Onion
60 ml Water
20 ml Apple Cider Vinegar
2 Bay Leaves
5 Peppercorns
5 Pimento Seeds
Salt & Sugar to taste
For the onion pickles, peel the onion and cut into wedges. Bring the rest of the ingredients to a boil, add the onions and cook for 5 minutes over low heat with the lid closed. Then fill the onion pickles into jars, so you can keep them closed for at least 3 weeks.
Kale
70 g Kale
Salt, Sugar, Chili Flakes, Nutmeg &Pepper to taste
Wash the kale, pluck off small leaves and blanch in salted water for 30 seconds. Immediately rinse the kale in ice water, drain and season with salt, pepper, nutmeg and chili flakes.
Serving
1 Small Loaf of Epoisse Cheese
Fruit Cake
Before serving, freeze the fruit cake for 1 hour so it can be cut better. Then cut the fruit cake into 4 mm thin slices, line a ring with them and cover the bottom. The best way to do this is to cut the fruit cake lengthwise, this saves the puzzle. The ring should be lightly greased beforehand, or you can line it with baking paper. Now spread the kale in the rings and put the apple chutney on top. Cut the Epoisse cheese into thick slices and close the cakes with them. Preheat the oven to 210°C and bake the kale cake for 10 minutes with the Epoisse cheese. To serve, remove the cake from the ring and serve with the onion pickles.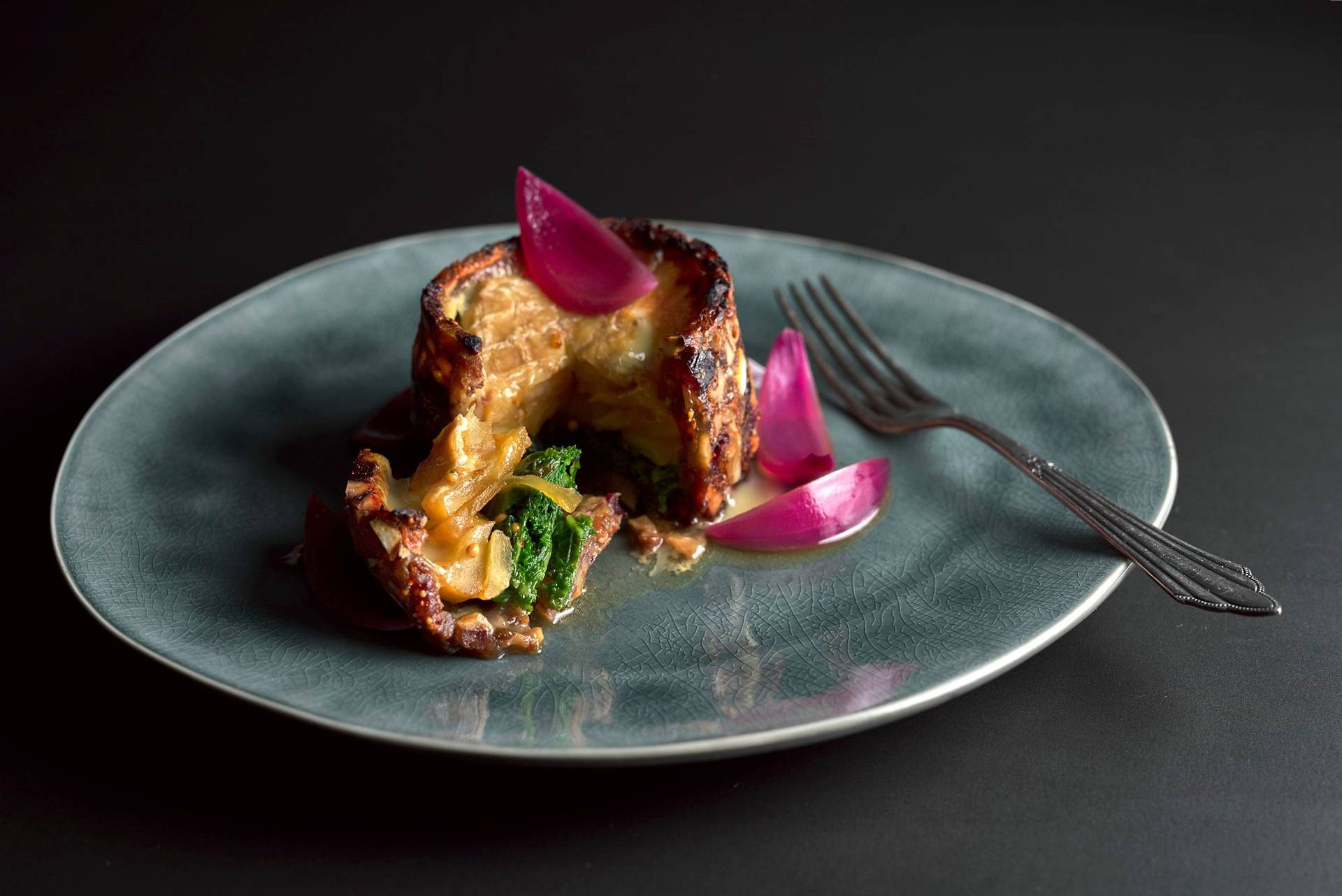 Newsletter
Can't get enough?
Get some secret ingredients through our newsletter!