Dessert | Vegan | Dairy-Free | Sugar-Free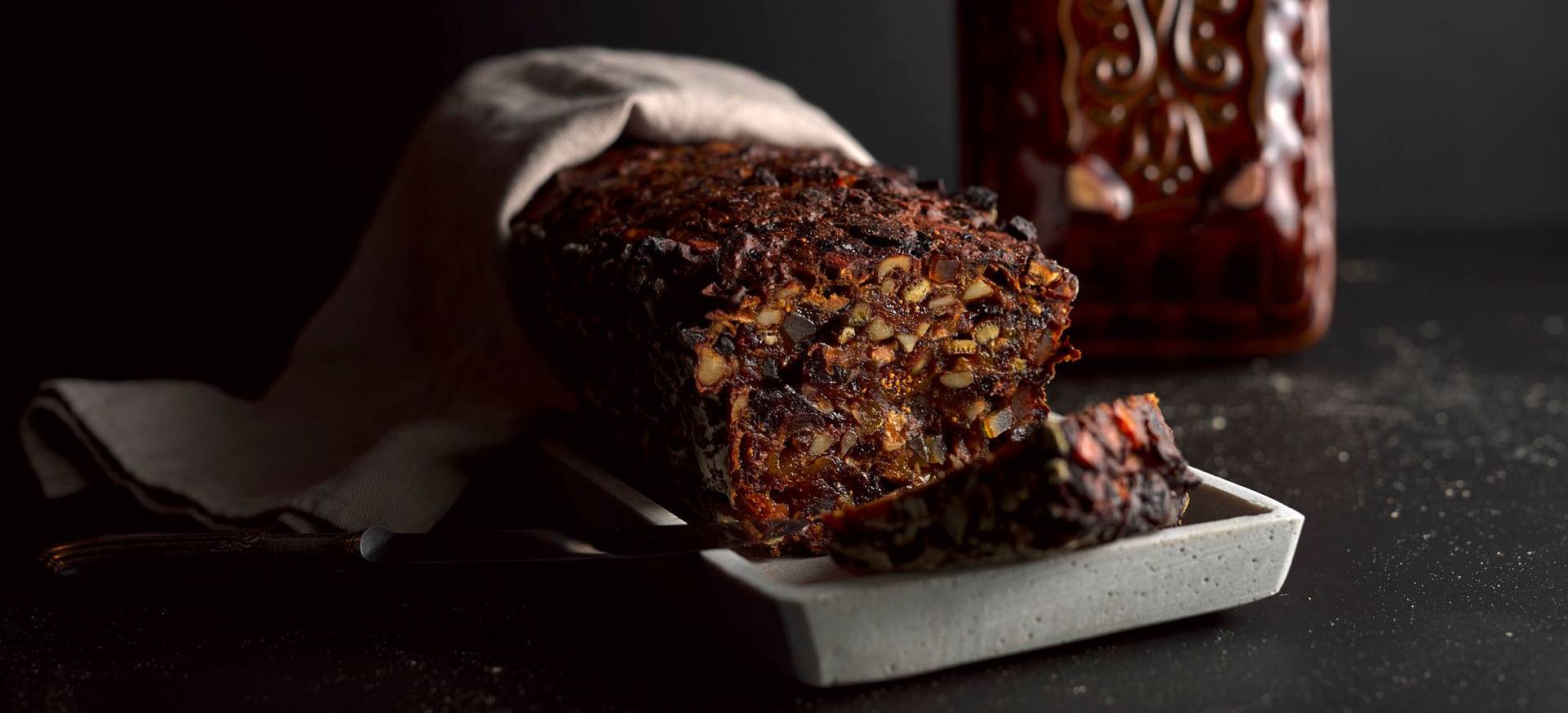 Is fruit cake a bread with fruit or a fruit cake? Well, that is always a question depending on what you just want and what you want to use it for. It tastes delicious pure with a cup of tea or savory with a little salty butter or aromatic cheese. Even as a tart, like I did for my Kale Cake it comes out excellent. You see it's all a matter of interpretation, but the fact is, this sugar-free fruit cake recipe is the bomb. I've been baking it for over 20 years now and have rarely had any other fruit cake that could hold a candle to this recipe.
Origin of fruit cake
Fruit cake, or rather fruit bread, was traditionally eaten in the south of Germany at Christmas time. In the beginning it was a simple dark bread made with dried pears. It was enjoyed after the Christmas mass and distributed by the master of the house to the family and sometimes even to the cattle for good luck. Usually, a glass of pear liqueur was also served with the fruit bread. Later, when people became a bit wealthier, more varieties of dried fruits and nuts began to be added. After a while, the amount of dough was reduced and the opposite happened with the fruits. Sugar was and still is not necessary because of the sweet ingredients.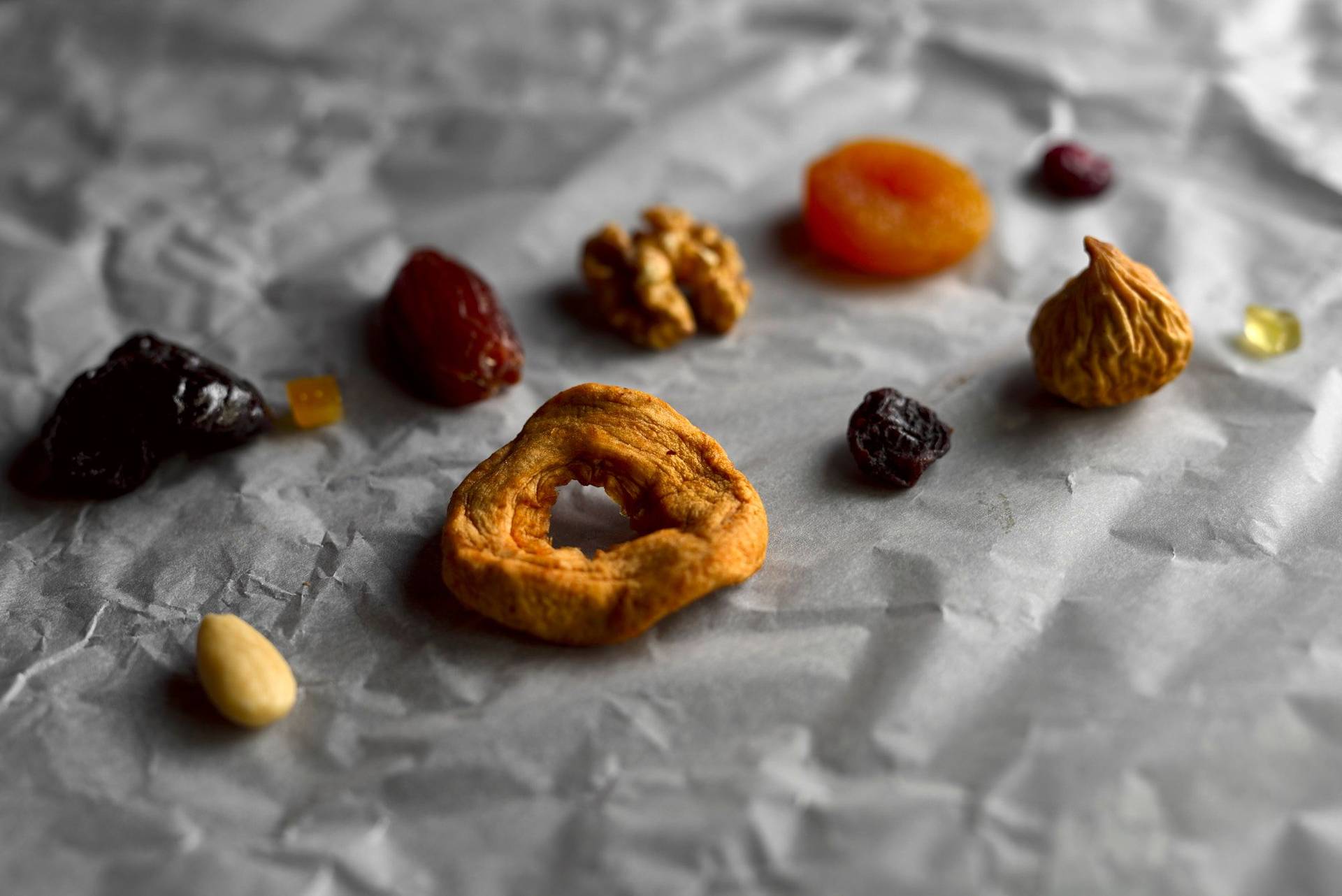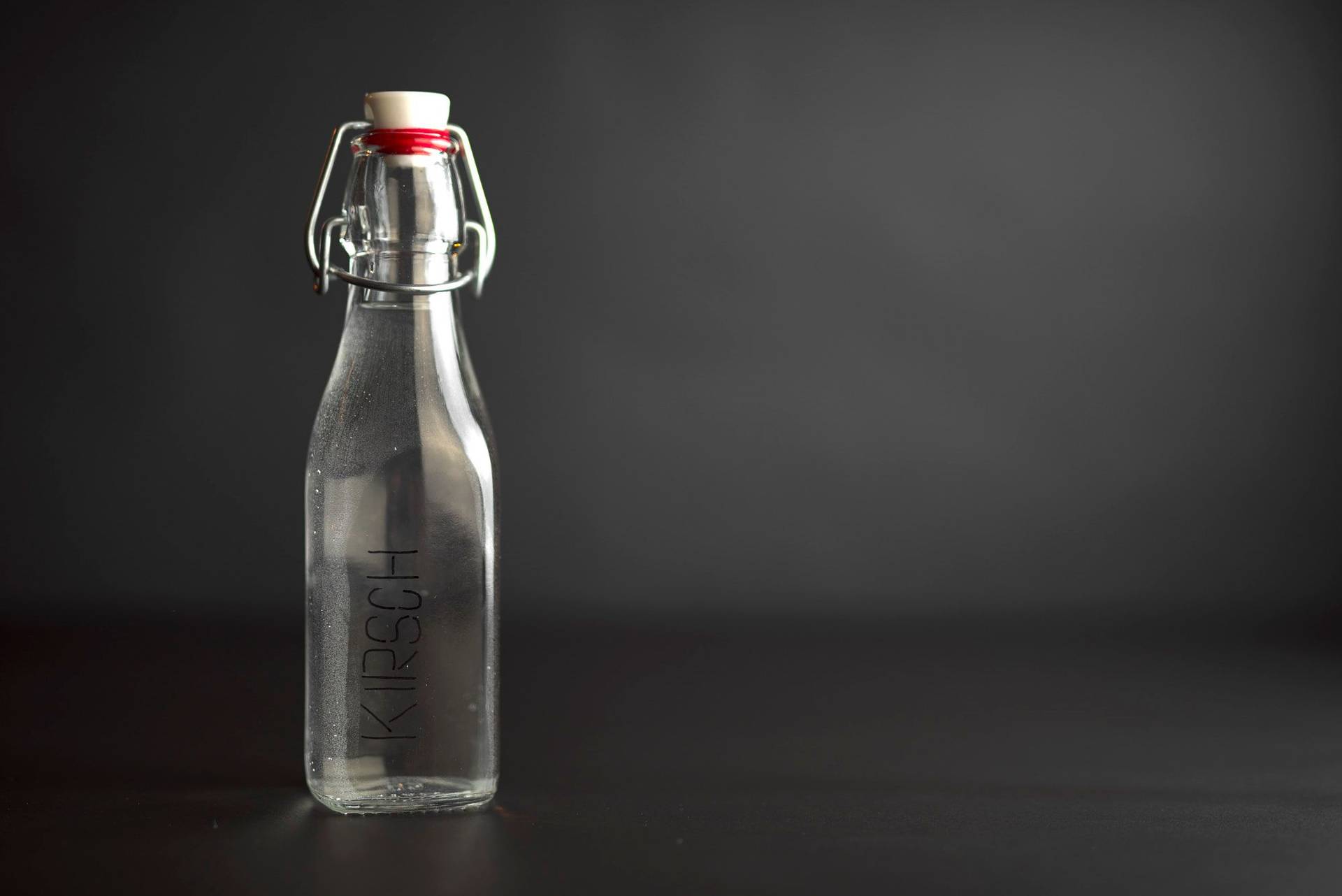 My fruit cake
Actually, my fruit cake does not exist, because it is a traditional recipe without any changes. Why? Because it's just perfect the way it is. It takes maybe a minute longer to prepare because of the cutting (by hand, of course), but since it's so rich in natural sugar, the fruit cake also can be kept for a while, so it's not worth baking just one loaf. I like to keep my fruit bread frozen, though and just cut off a slice when I have a good cheese in the fridge. It's a real energy bomb and has great flavor for those who have baked their own loaf of fruit cake.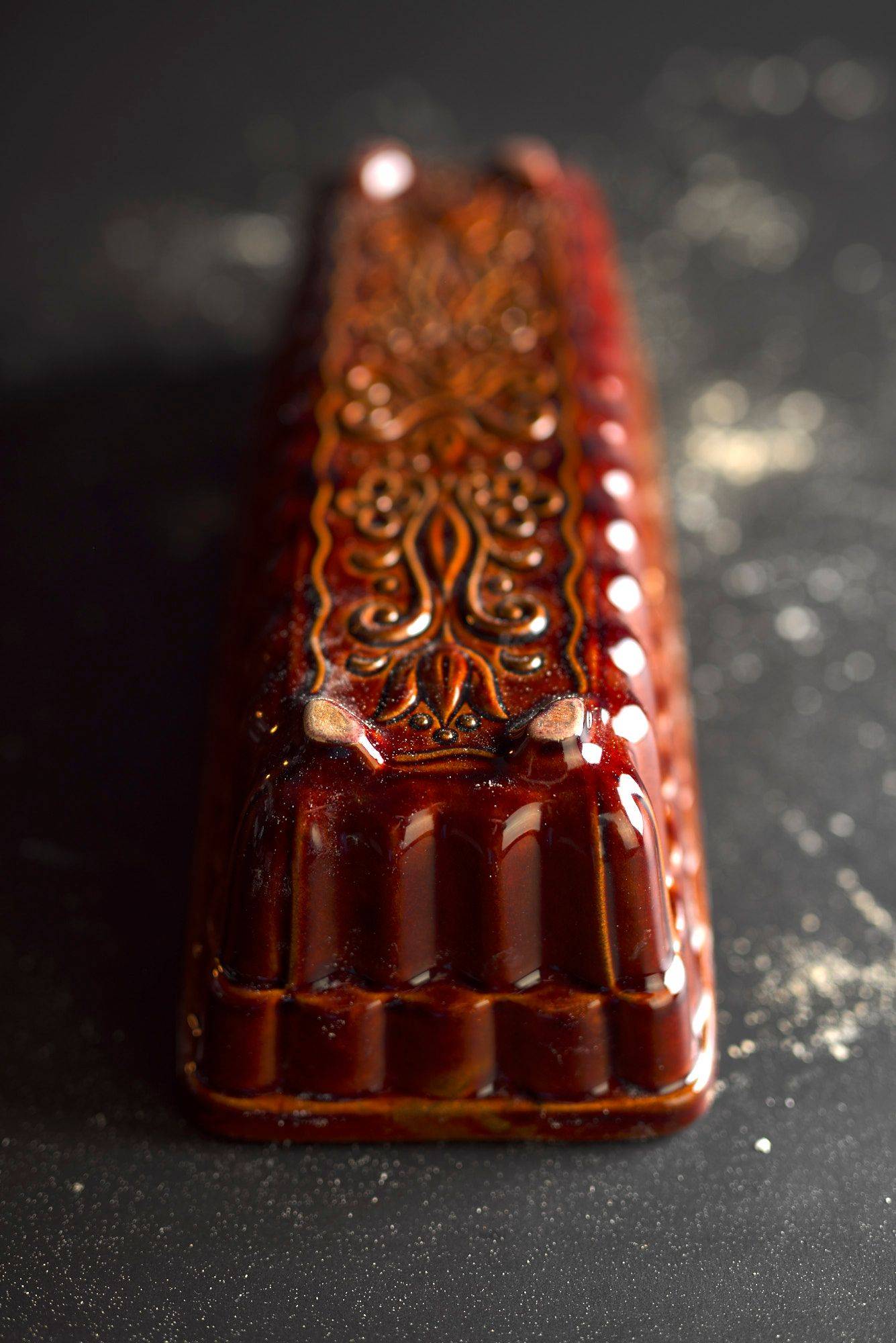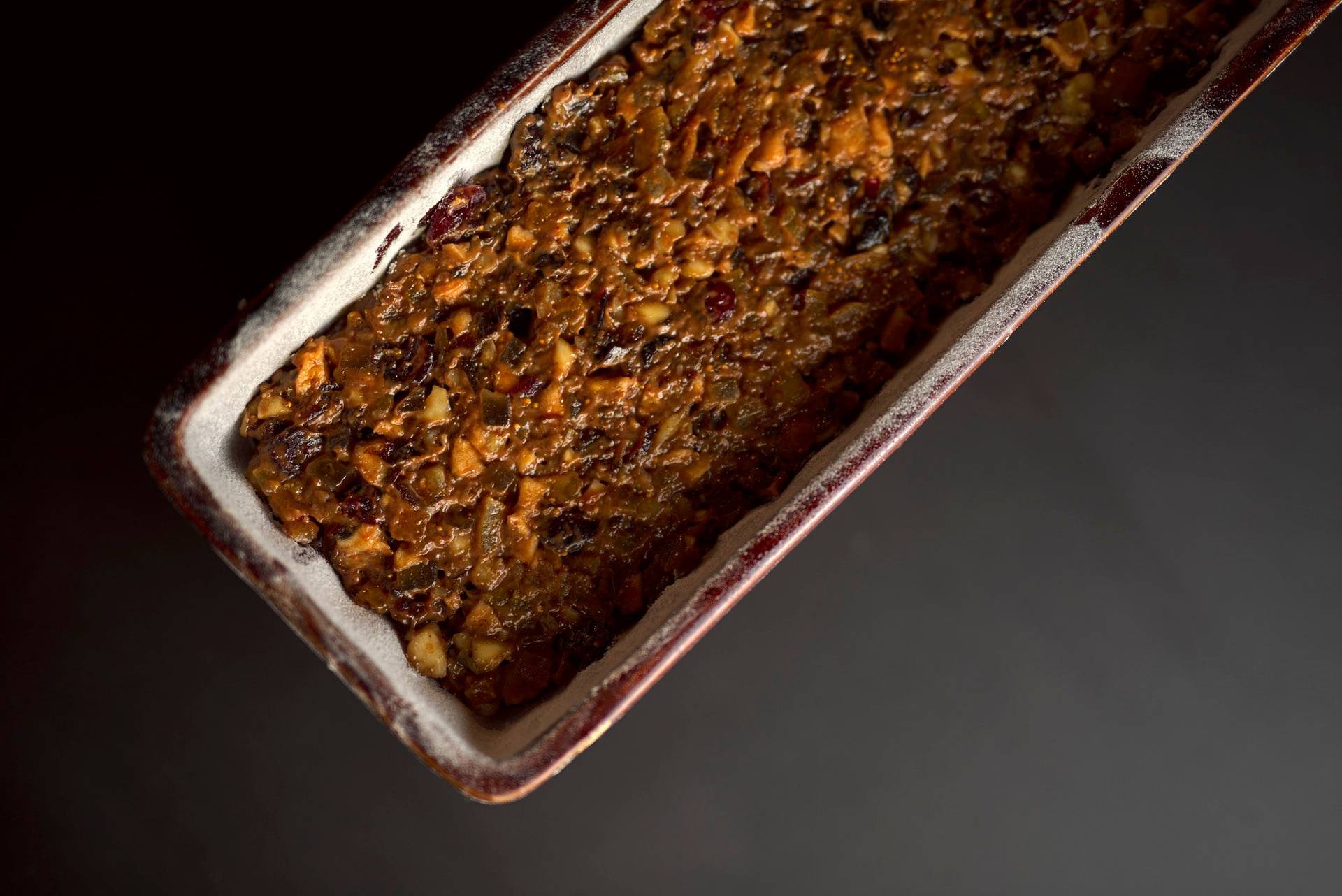 Recipe
Sugar-Free Fruit Cake
4 Persons2 Hours
Fruit Cake
60 g Dried Apples
100 g Dried Plums
85 ml Water
10 g Raisins
45 g Dried Figs
60 g Dried Dates
45 g Dried Apricots
45 ml Cherry Brandy
45 g Walnuts
40 g Almonds
125 g Candied Lemon Peel
125 g Candied Orange Peel
110 g Flour
20 g Yeast
85 ml Water
½ Lemon
1 tsp Cocoa Powder
Star Anise, Cinnamon, Cloves, Cardamom, Salt to taste
For the fruit cake, chop the dried fruits and nuts. Then heat up 85 ml of water and pour over the dried fruits with the cherry brandy and soak for at least 2 hours, better overnight. Now warm up the remaining water and mix it with yeast, and 1/3 of the flour and put it covered in a warm place. Now process the spices into powder in a food processor. After 20 min knead the yeast dough with the remaining flour, cocoa and spices. Then add the soaked dried fruit and knead to combine. Put the fruit bread dough into a floured baking pan and bake at 160°C for about 80-90 minutes. The fruit cake never bakes dry due to the low yeast dough content and the many dried fruits and can be taken out of the oven after the indicated time. After 15 minutes, the fruit cake can be turned out onto a rack to cool.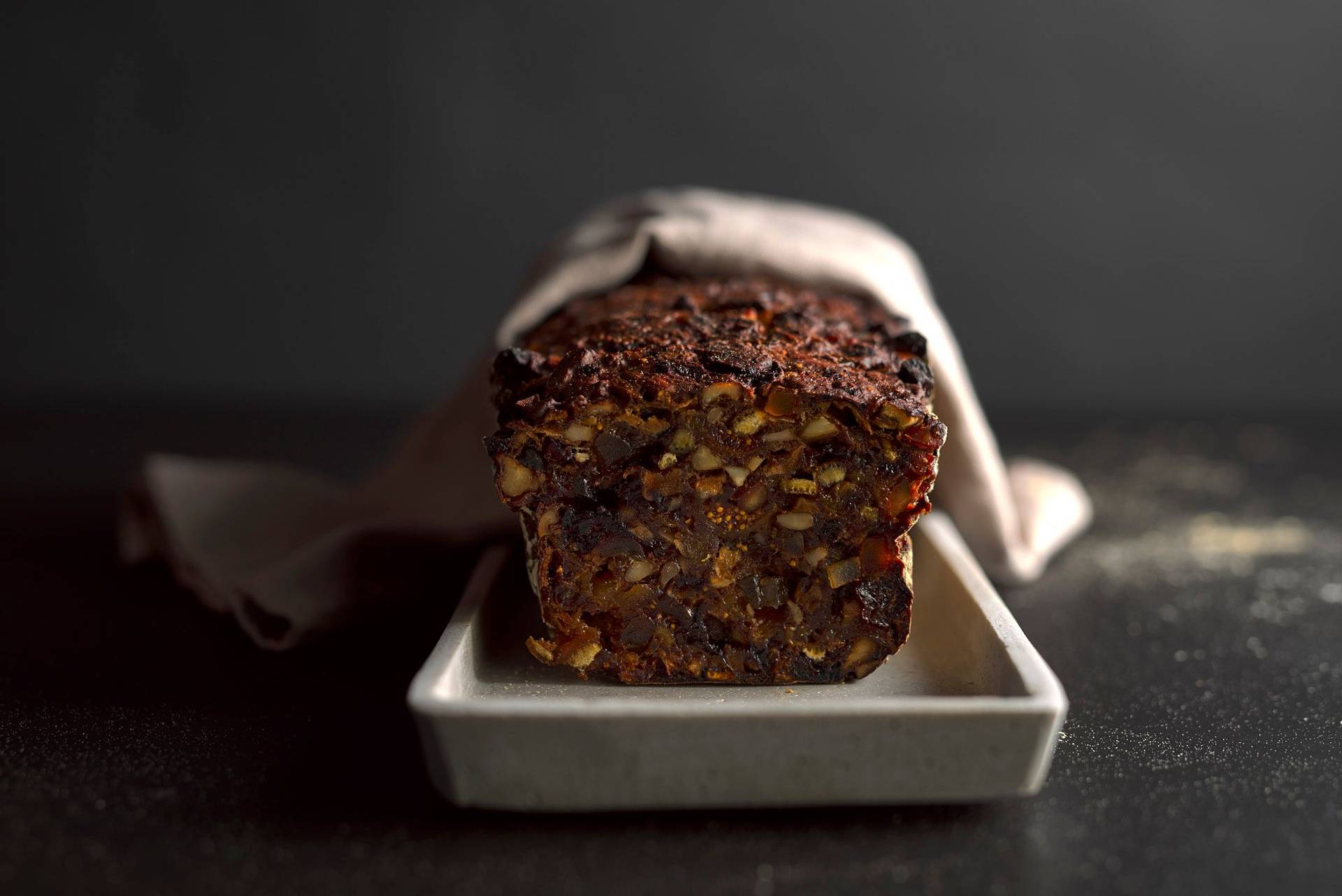 Newsletter
Can't get enough?
Get some secret ingredients through our newsletter!