Recipe
Cod with Beets, Ricotta, Whey & Buckwheat Pops
Fish | Gluten-Free | Sugar-Free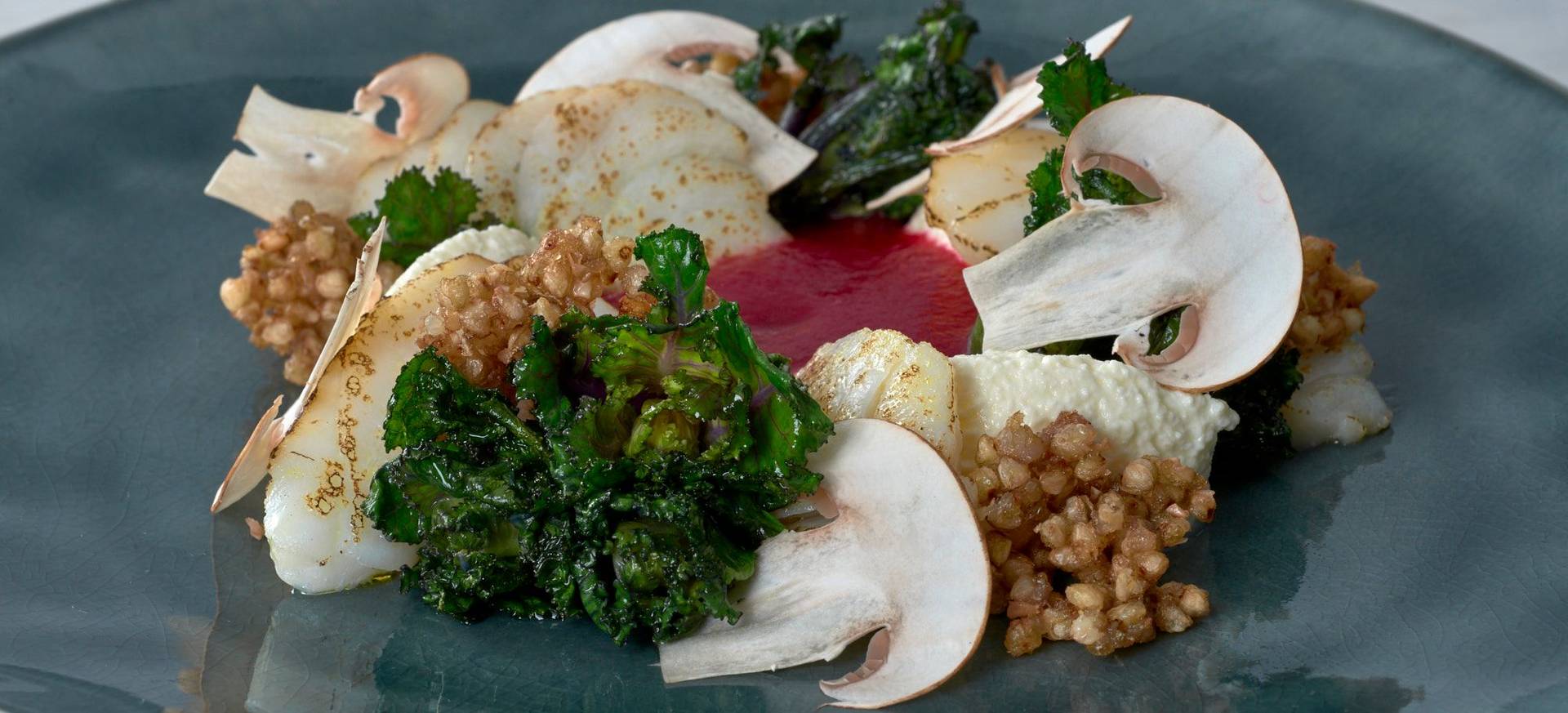 With all the inspiration I gained on my culinary journey through Poland, I wanted to put some of it into action by creating a recipe for you. Since a single plate can hardly reflect what Polish cuisine is all about, this is just a tiny glimpse, but a very delicious one. So, what is it that makes Polish cuisine so special? Well, for me it is a cuisine made of simple products with a lot of love and foresight. It may sometimes even have some similarities with German cuisine, but ultimately the world is open and so you will discover many influences from other regions of the world on Polish plates. The base, however, is what the Poles are also trying to rediscover nowadays.
Winter vegetables cabbage & beets
You all know that winter is not the time of year to find a wide variety of fresh ingredients. So, while the garden is still empty, you cook with beetroot, cabbage and other root vegetables. Still, seasonal winter cooking can be very tasty and equally challenging. Combining a beet or cabbage in a varied way is an exciting thing to discover, especially in winter. But if you are one of the lucky ones who preserved their summer harvest for this time, as it is often done in Polish cuisine by tinning, or fermentation, you can of course be even more variable. Nevertheless, today's recipe looks no less colorful and will be very tasty too.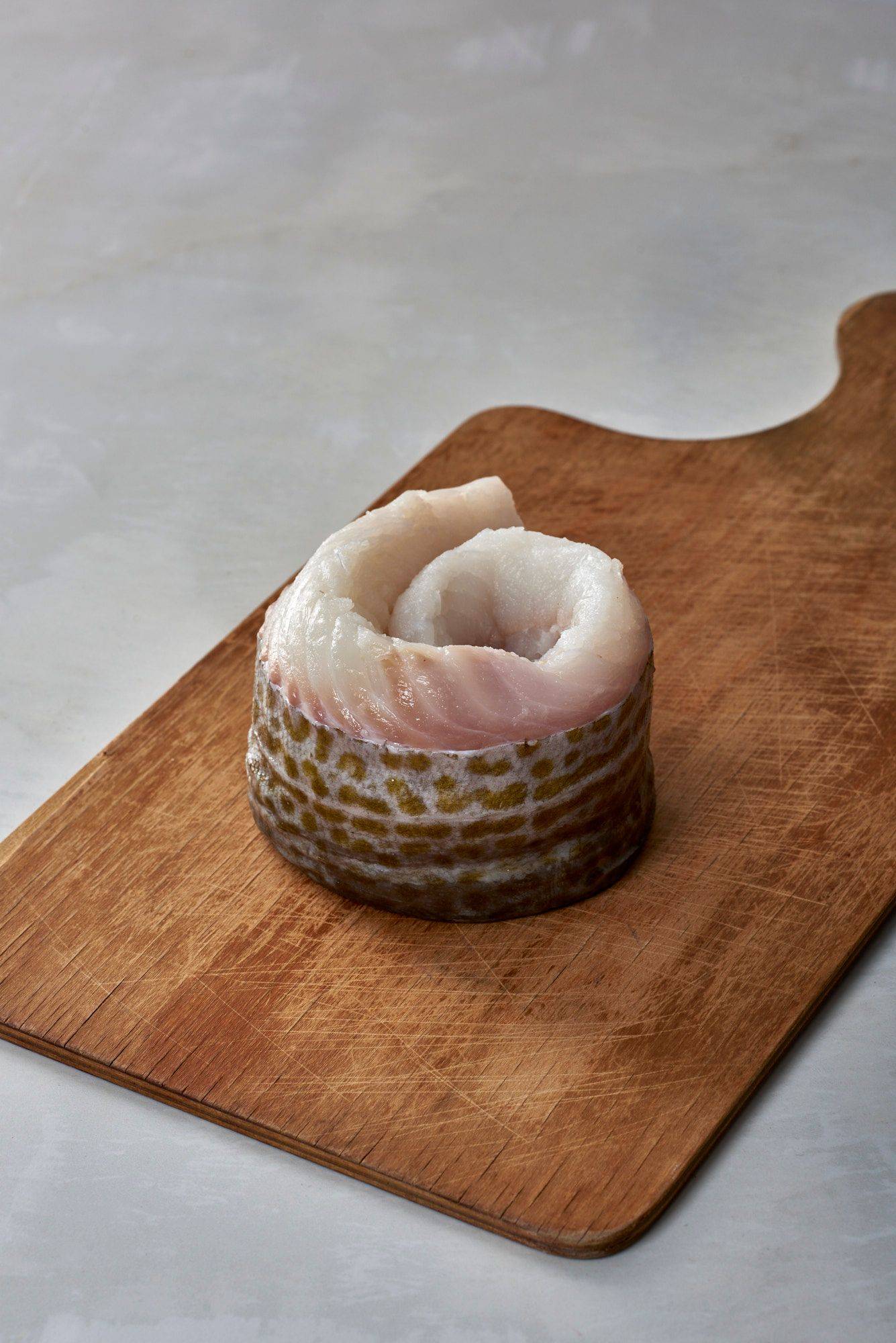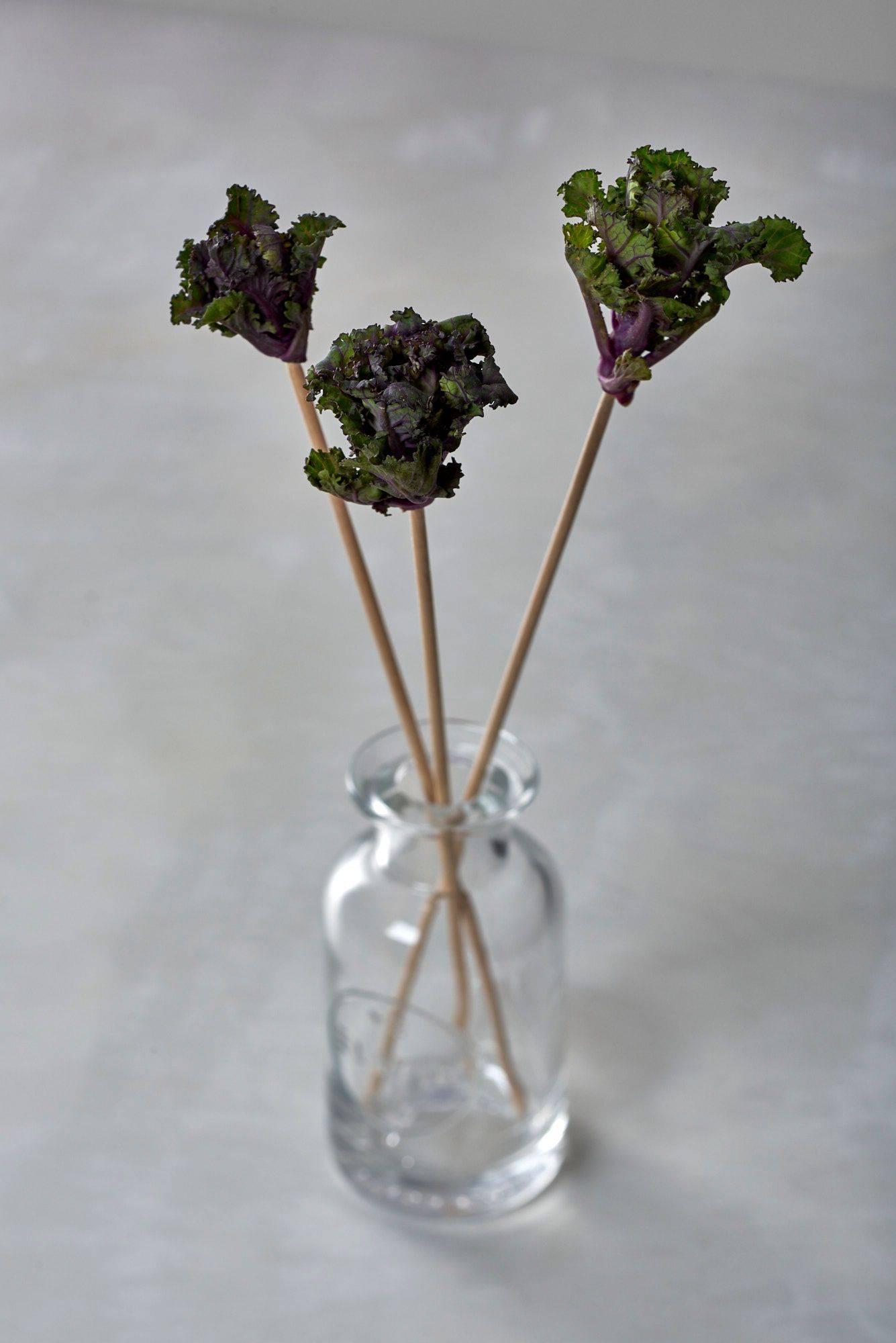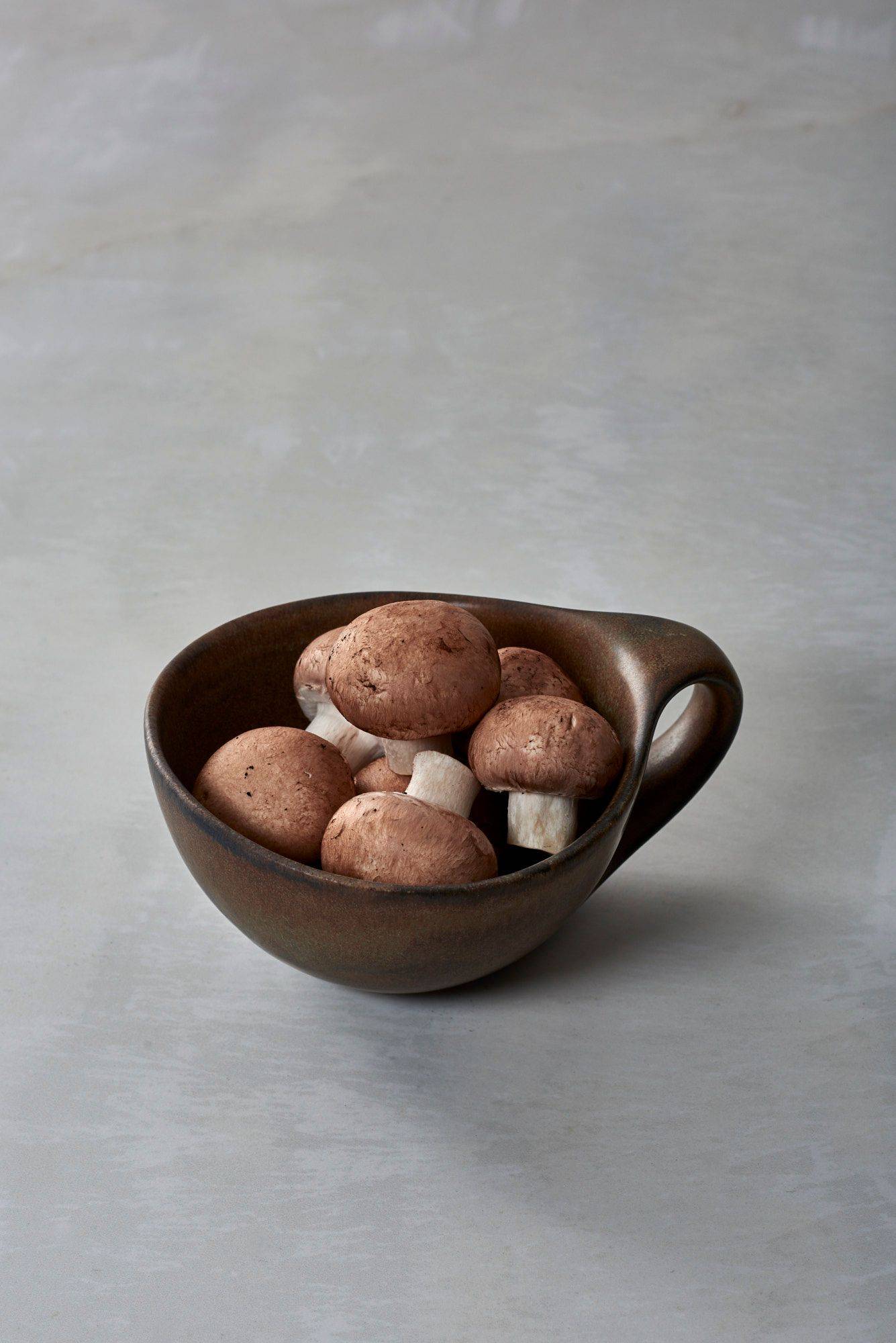 The Polish cuisine
For this recipe I have gathered some basic products of Polish cuisine: Potatoes, beets, cabbage, fish and cereals. These may not be presented in their typical way, but isn't that what cross-cultural cooking is supposed to be about? Even the Poles like to use other ways of preparation when it comes to showing off their own culinary identity. Some of that can also be found in this recipe. For example, during our Zero Waste cooking session at Baccaro Studio, we prepared delicious ricotta, ourselves and used the resulting whey immediately for a soup. In this case, it was used to make a delicious beetroot broth. At a fermentation workshop, not only cucumbers and cabbage have been fermented, but also trout was smoked, which in turn was the impulse for me for flamed cod.
The result now is a colorful interplay of down-to-earth ingredients like beetroot, fresh cod, homemade ricotta and whey as well as cabbage in form of Flower Sprouts.
You like the simple cuisine? Then you may also like my Braised Cucumbers with Roasted Potatoes or my Portuguese recipe for Vegan Migas with Roasted Broccoli. just as much!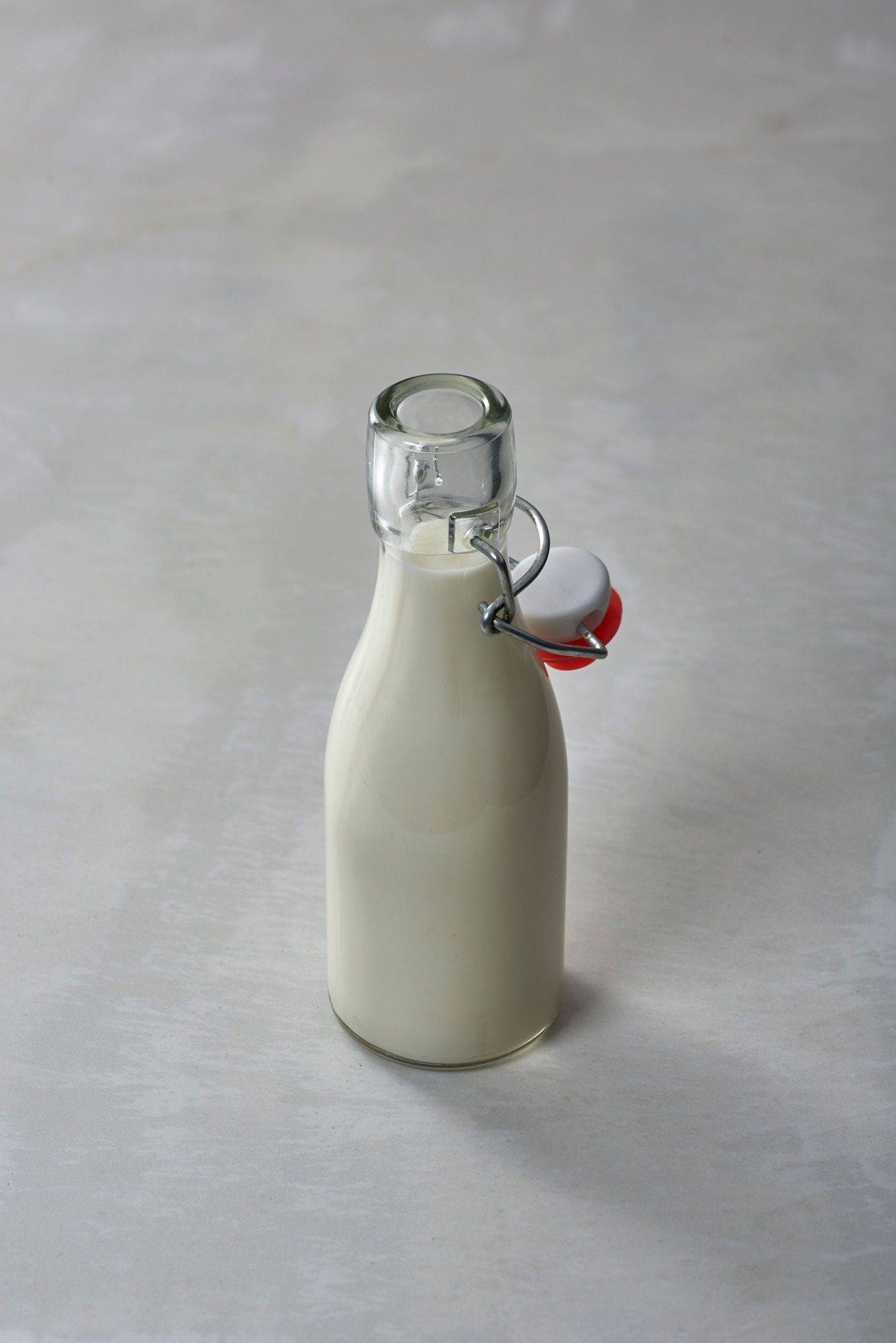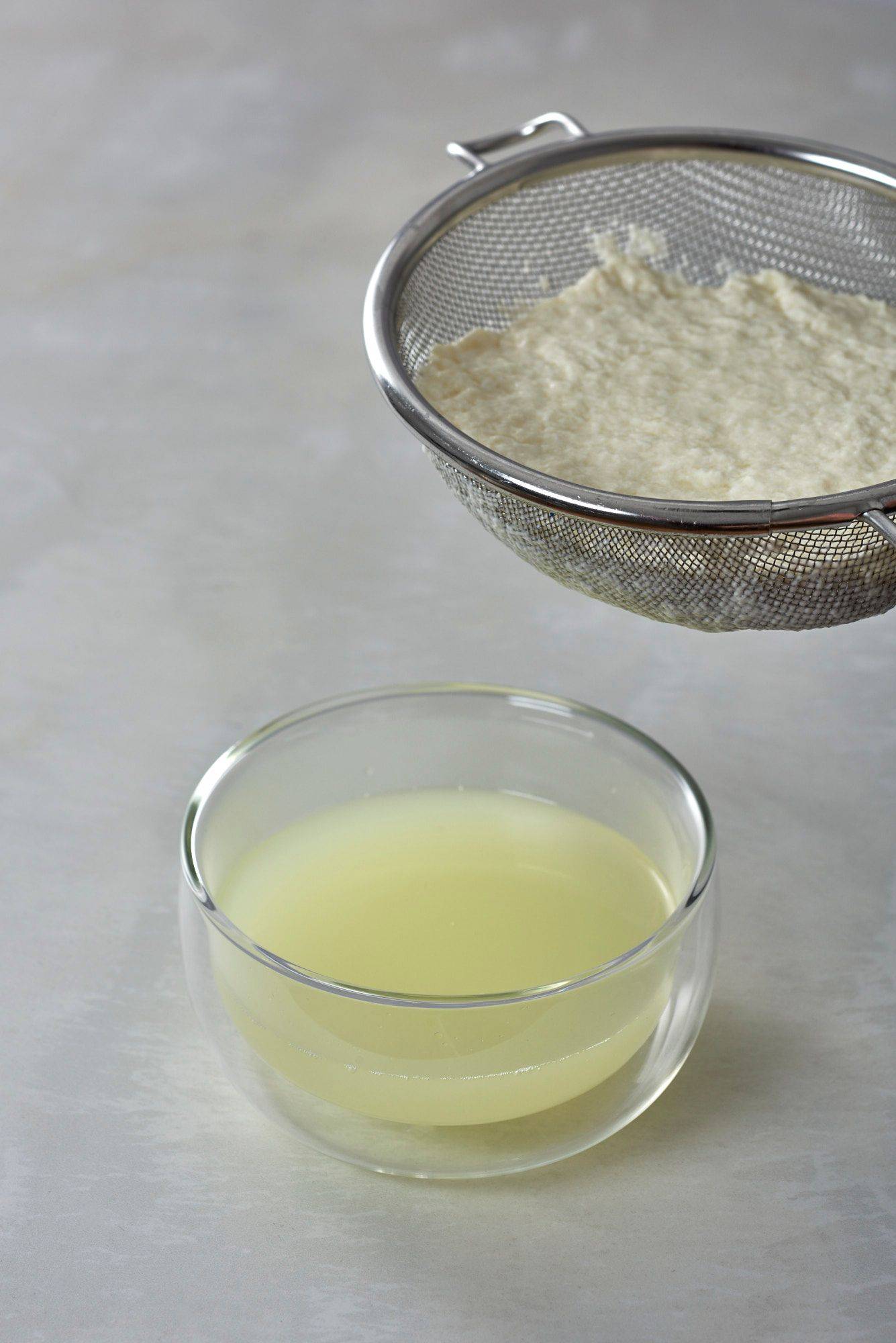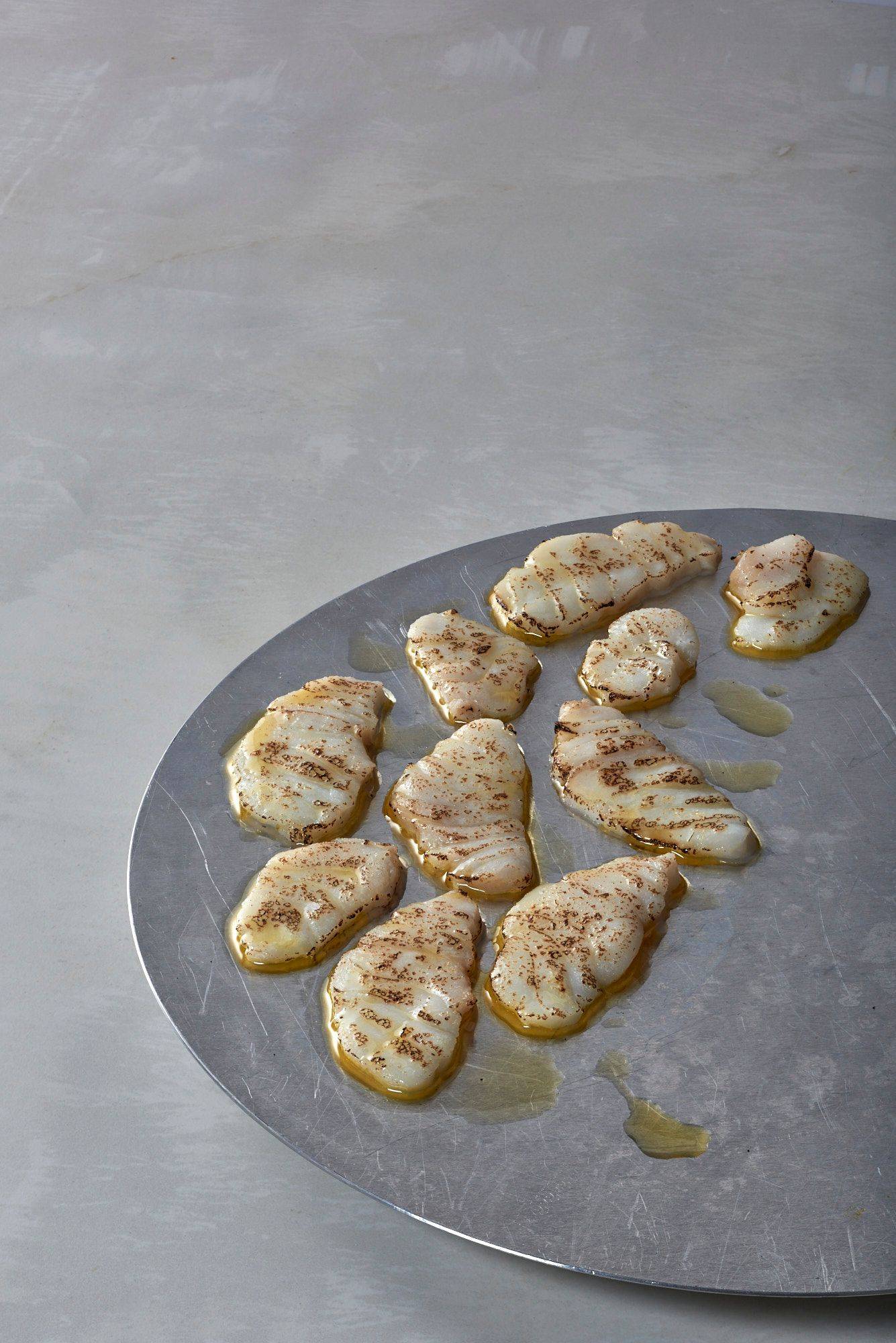 Recipe
Cod with Beets, Ricotta, Whey & Buckwheat Pops
2 Persons45 Minutes
Homemade Ricotta
750 ml Fresh Milk
40 ml Apple Vinegar
Salt & Agave Syrup to flavor
For the homemade ricotta, heat up the milk to 80°C and add the vinegar, stirring only briefly. Remove the pot from the heat and let sit for 30 minutes. The milk should now have split into fat and whey and be lumpy. Now carefully skim into a strainer lined with kitchen towel and collect the whey. Allow the ricotta to cool and then season to taste with the spices.
Beetroot & Linseed Sauce
250 ml Whey
120 g Beetroot
50 g Potato
1 Shalott
50 g Linseed Oil
Salt, Agave Syrup & Lemon Juice to flavor
For the sauce, peel the beetroot, potato and shallot and cut into rough cubes. Now sauté with a little oil and deglaze with the whey. Cook everything on low heat until the beetroot is tender. Empty the pot into a kitchen blender and process everything until smooth. Now add the linseed oil while mixing and finally add the spices to taste.
Buckwheat Pops
30 g Buckwheat
150 g Sunflower Oil
Salt to flavor
For the buckwheat pops, boil the buckwheat in enough salted water until soft, then pass through a sieve and let it dry on kitchen paper. Heat the sunflower oil and fry one tablespoon of buckwheat at a time until golden and crispy. Then drain on paper towels, season with salt and store in a dry place until serving.
Flamed Cod Fish
200 g Fresh Cod Fillet
Linseed Oil
Maldon Salt
For the flamed cod, first pull any remaining bones and peel off the skin. Cut the fish into 5 mm thin slices and place them on a tray, then flame with a small torch until it has taken some color. Now drizzle with linseed oil and maldon salt.
Serving
100 g Flower Sprouts
2 Mushrooms
Maldon Salt
To serve, fry the Flower Sprouts in a pan with a little brown butter and season with salt, nutmeg and possibly a little chili. The Flower Sprouts should then still have a slight bite. Now slice the mushrooms and put three spoons of ricotta on each plate. Then arrange the Flower Sprouts and the fish, add the crispy buckwheat and the mushrooms, pour the sauce in the middle and season with a little salt.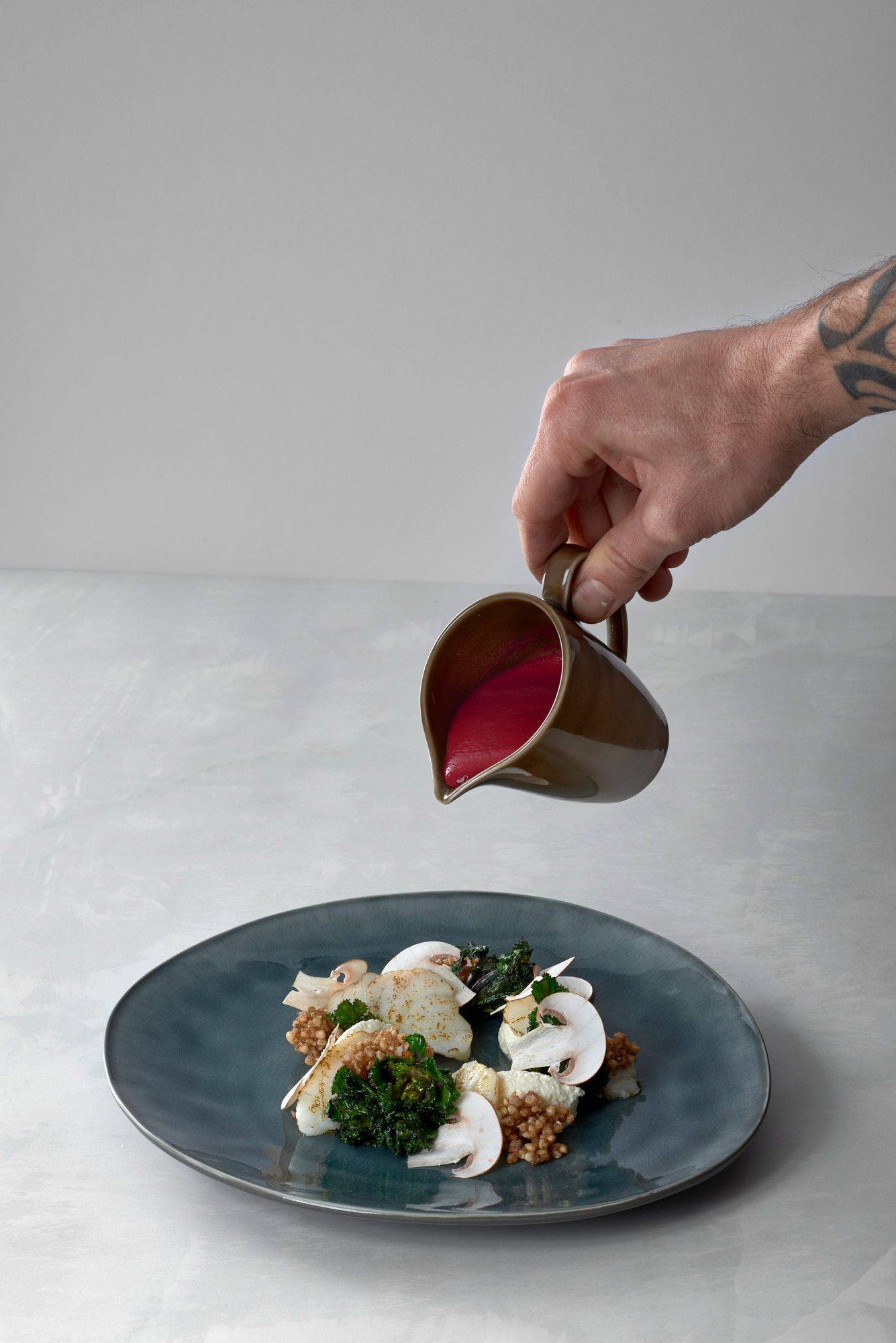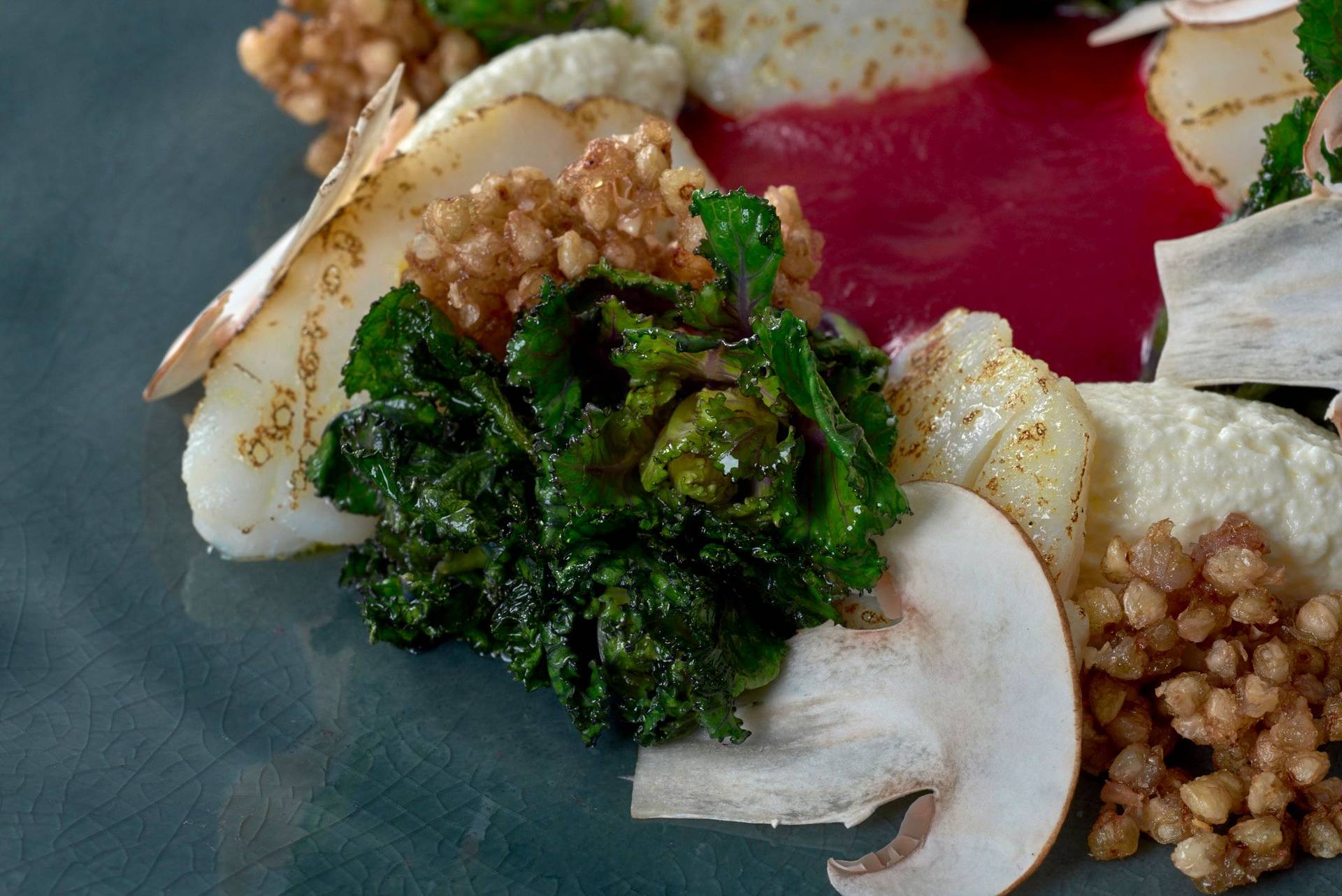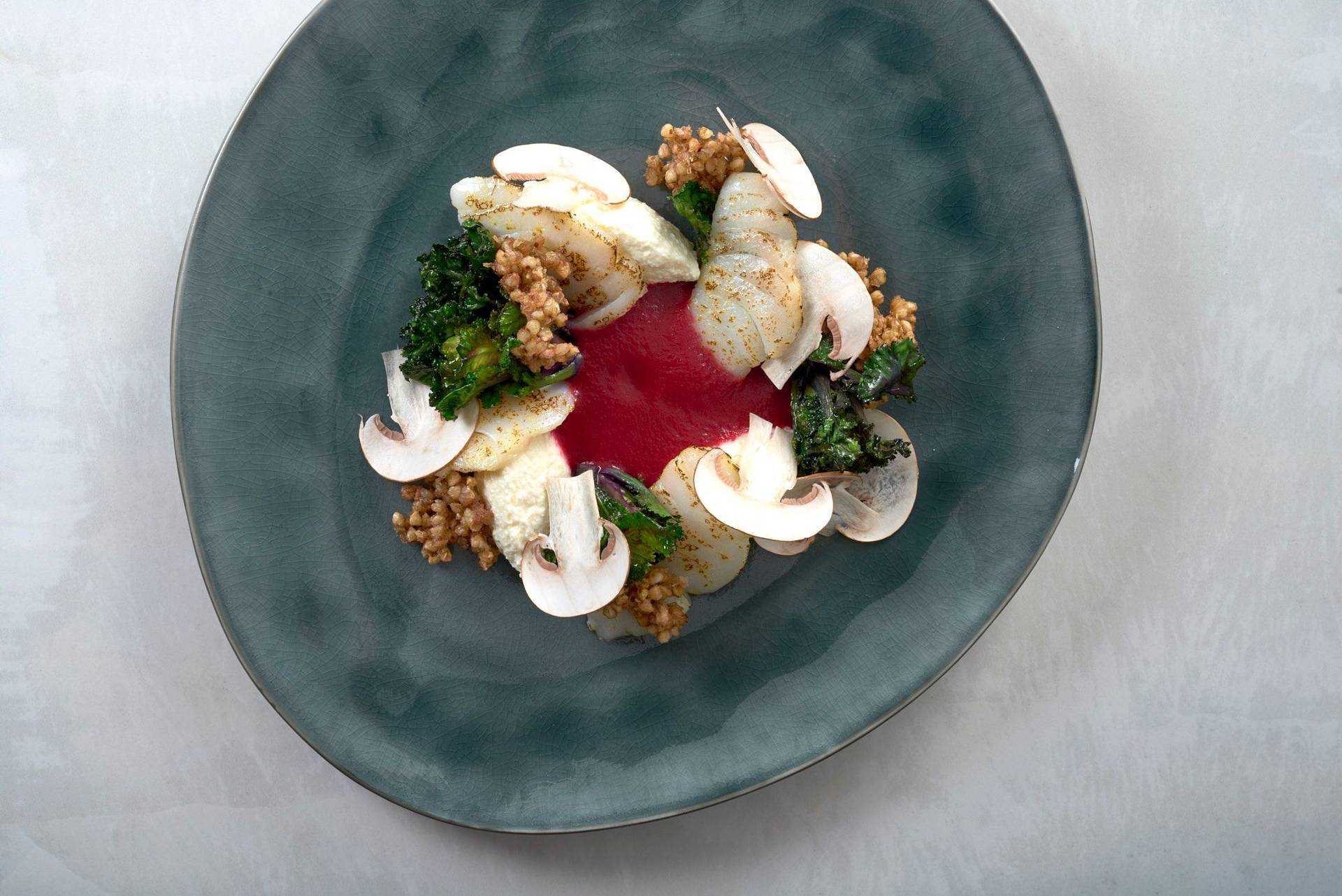 Newsletter
Can't get enough?
Get some secret ingredients through our newsletter!