Recipe
Christmas Summer Rolls with Red Cabbage–Tangerine Salad & Chicken Liver
Meat | Dairy-Free | Sugar-Free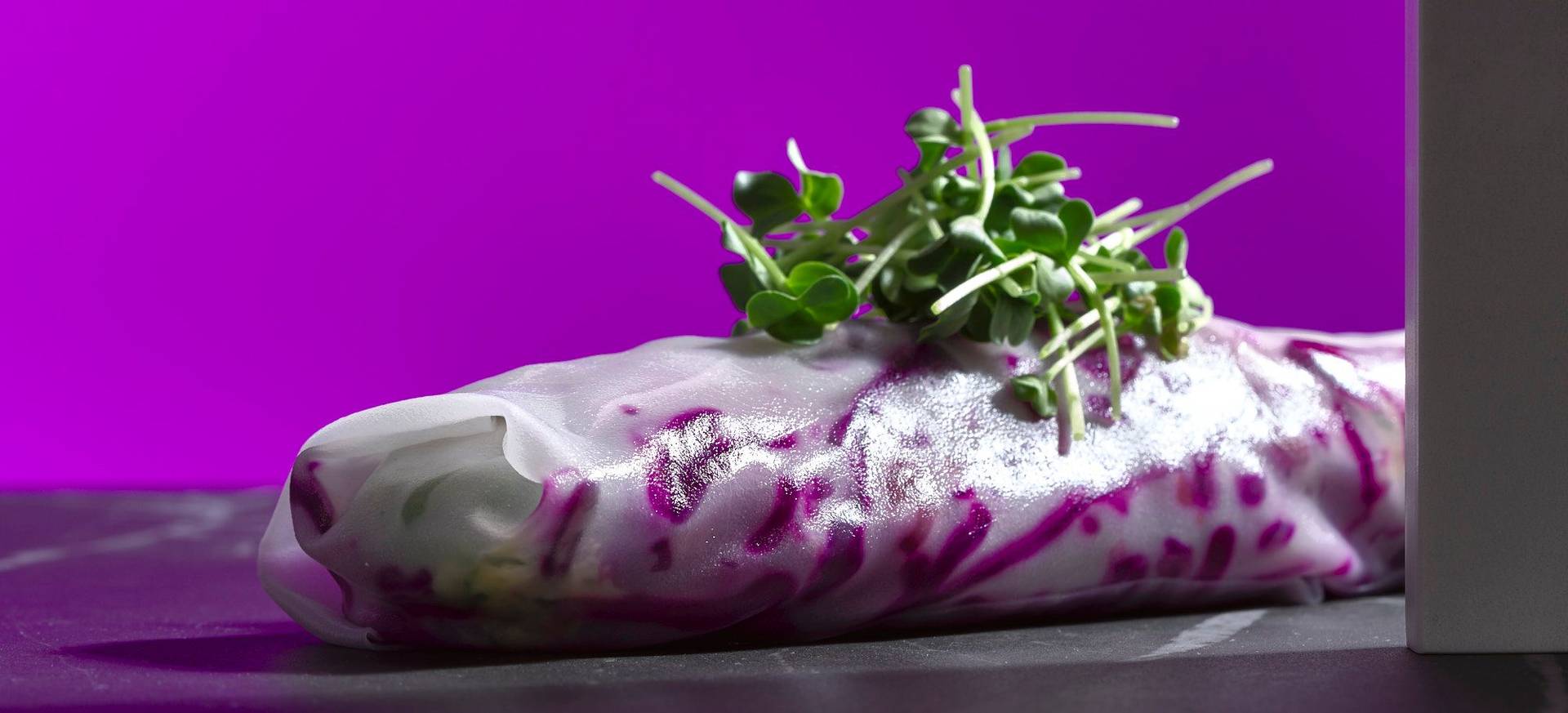 As the year comes to an end, you don't necessarily find summer rolls on the menu anymore. It's cold and you crave for rich food with a little more substance. However, that doesn't have to mean summer rolls can't be a nice Christmas recipe. Originally from Vietnamese cuisine, summer rolls are nothing more than stuffed rice paper in a variety of ways. Mostly filled with lettuce and all kinds of fresh vegetables, it is a rather light recipe, but can also quite shine on cold winter days at Christmas, if you fill them a little differently.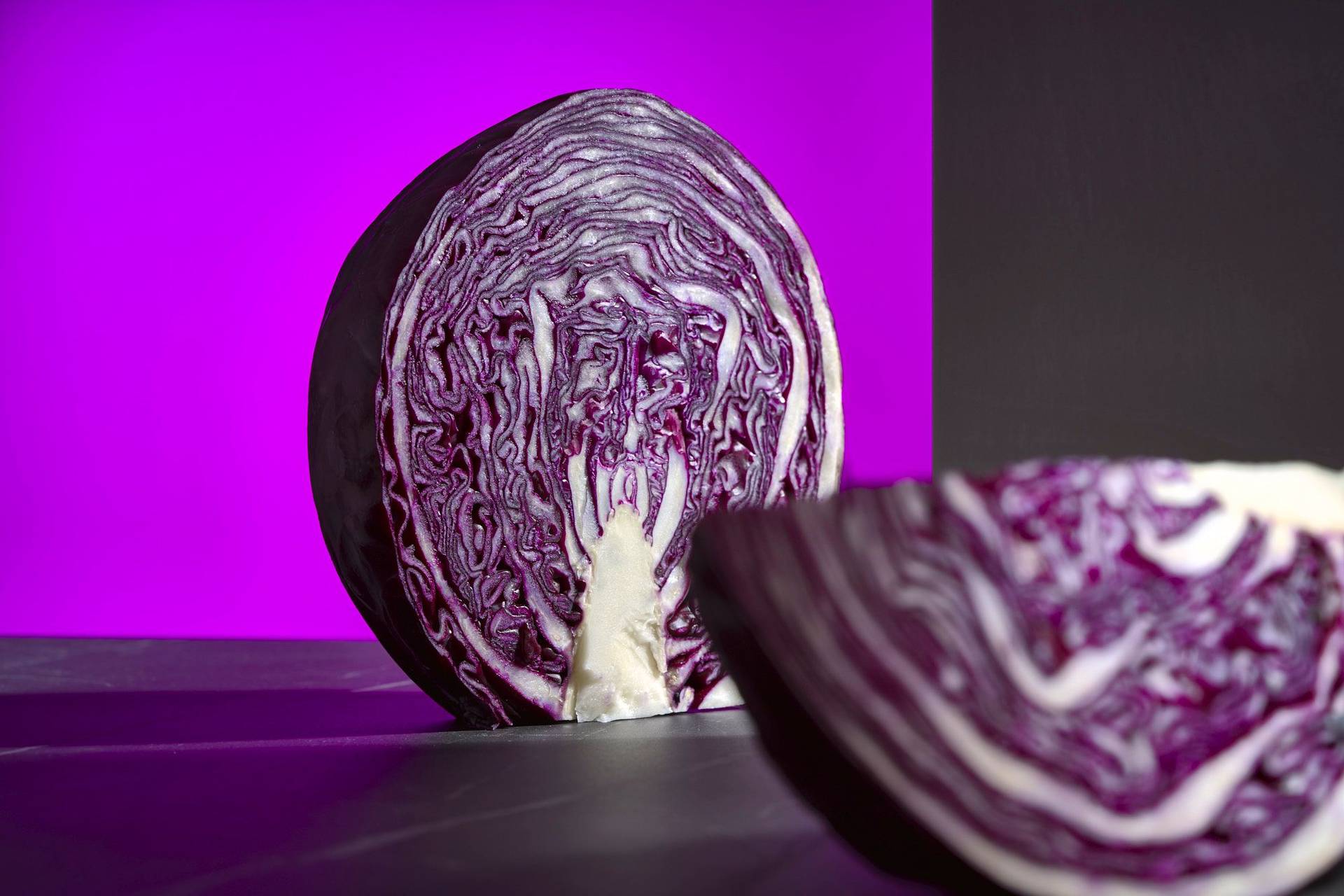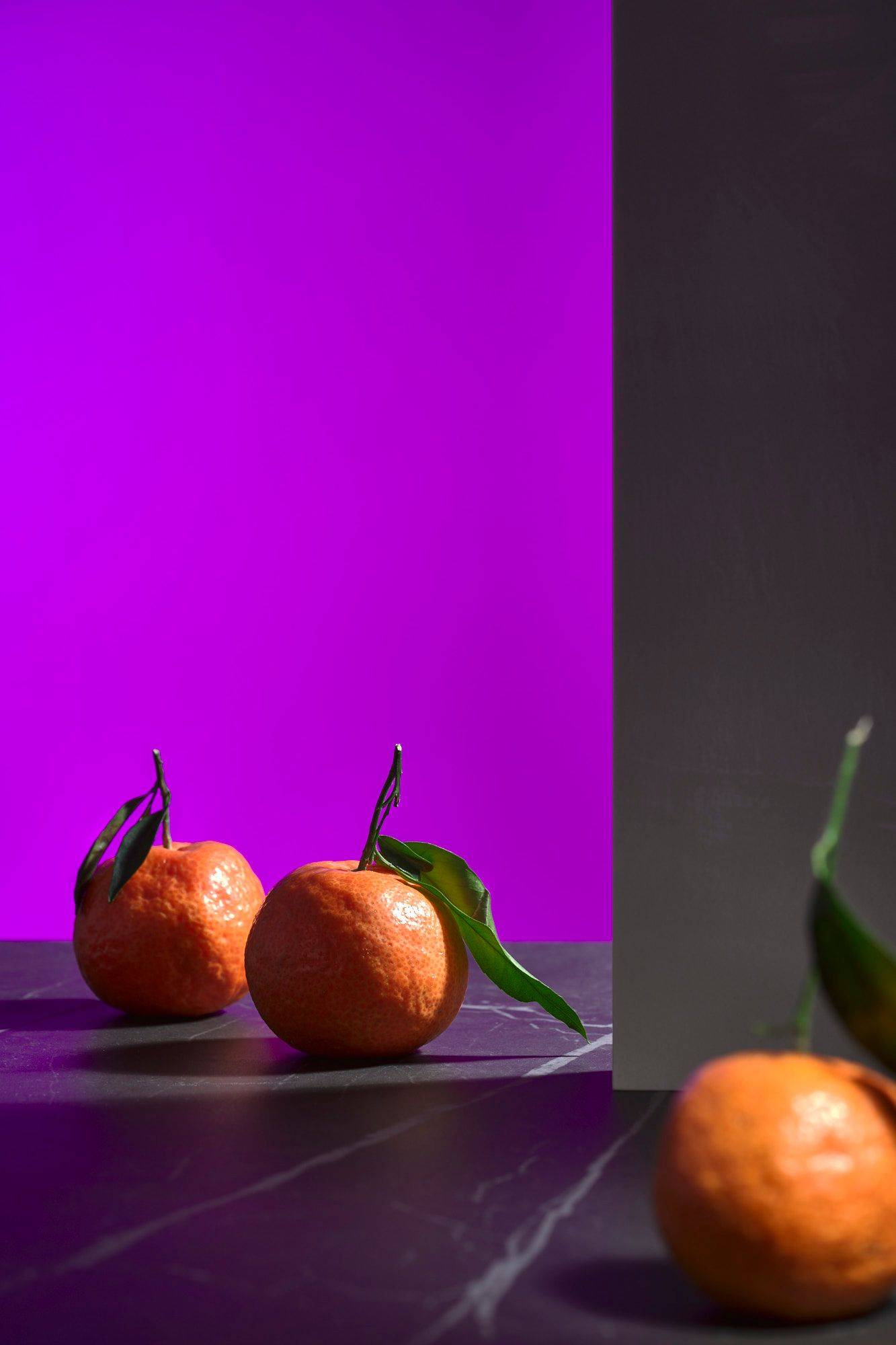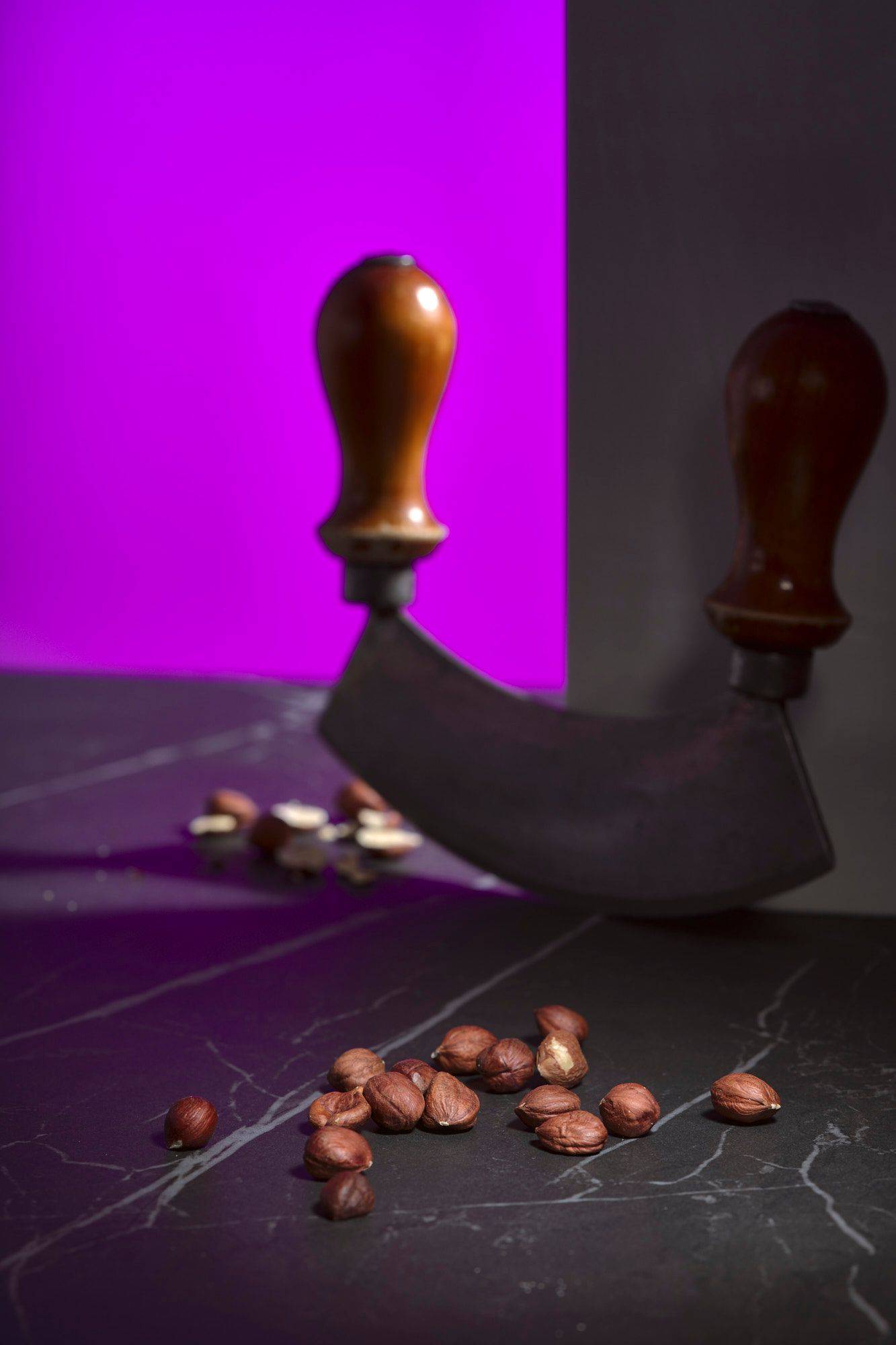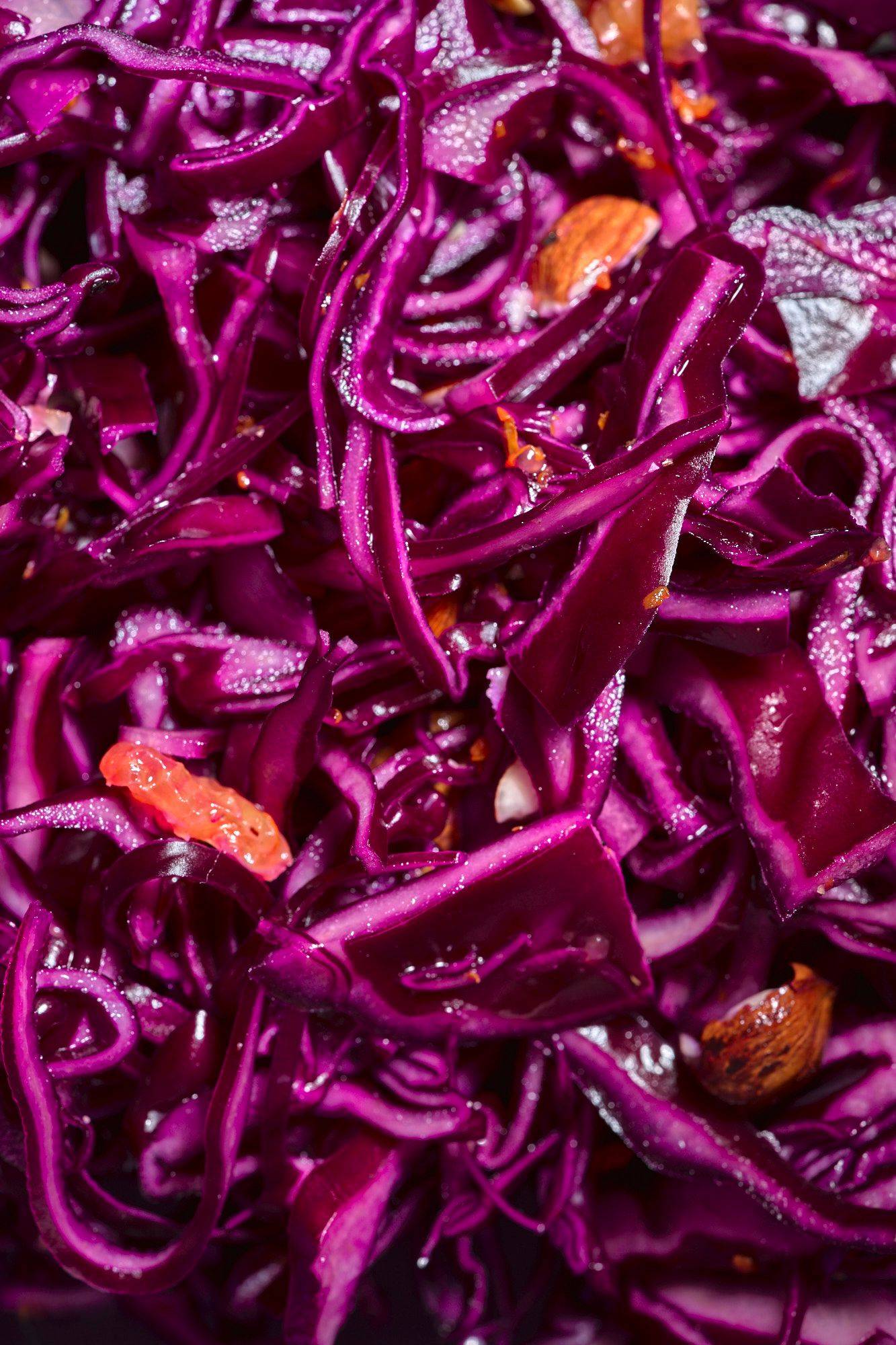 Red cabbage salad with tangerines and hazelnuts
The filling for my Christmas Summer Rolls should be adapted a little to ingredients typical for this season, just like red cabbage. Marinated and cooked with apples or dates, red cabbage finds its way into almost every household as a side dish for many roasts. However, I wanted to leave the red cabbage raw to go a little better with the summer rolls. So, it was only marinated with apple vinegar, tangerine and hazelnuts to keep its crunchy bite. Red cabbage salad alone of course makes my Christmas Summer Rolls not exciting enough and I had to add a little of one or the other.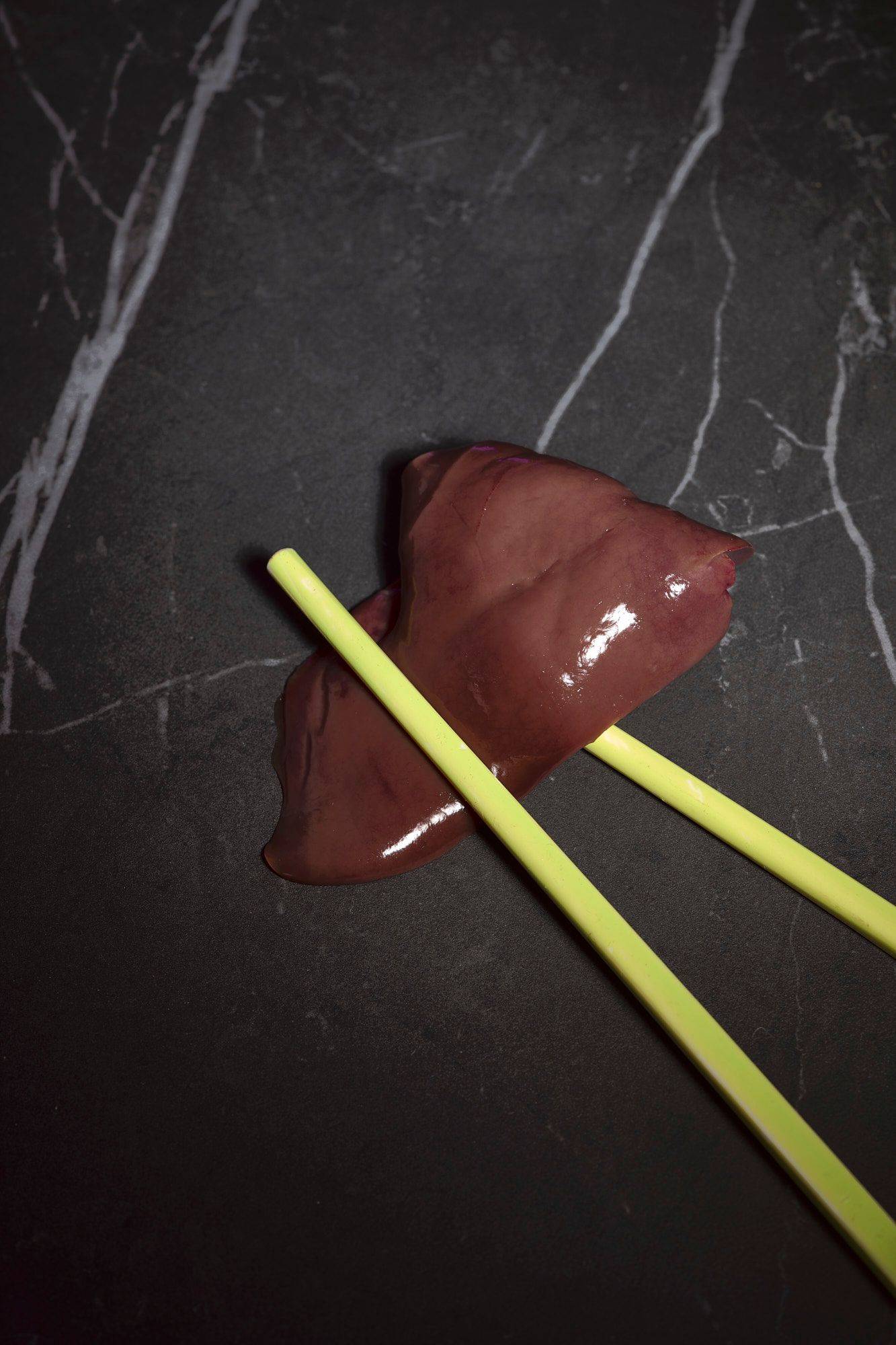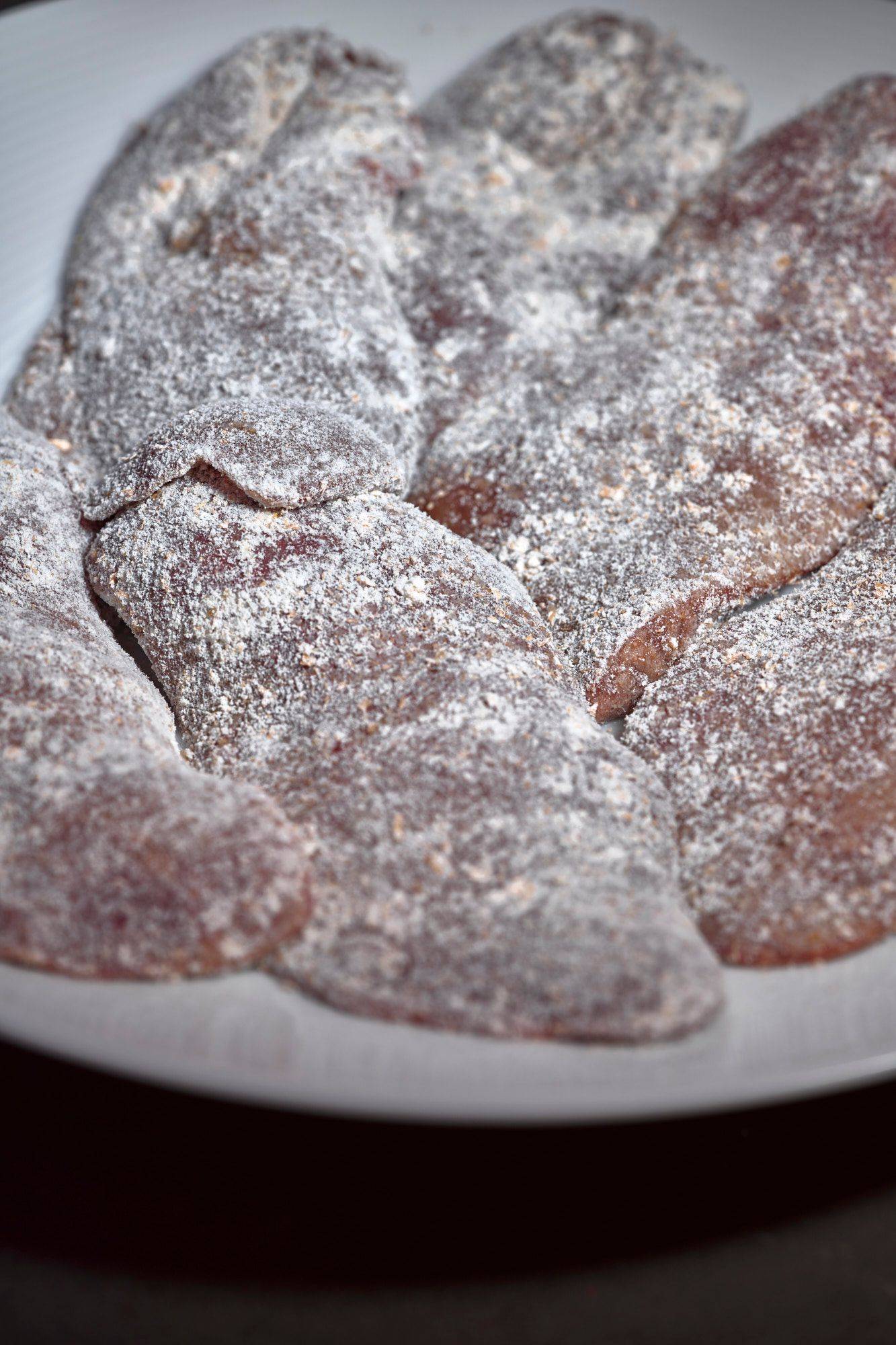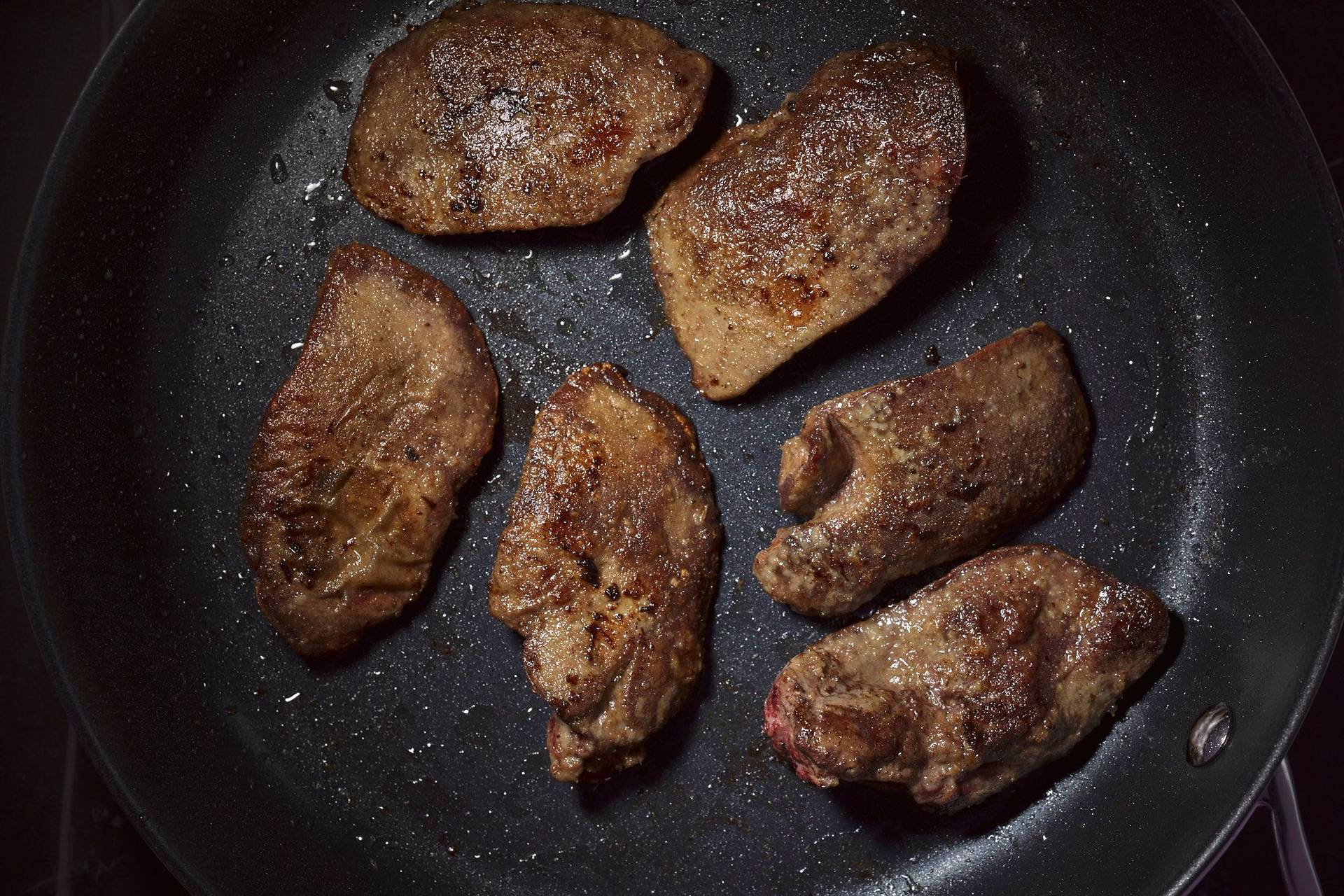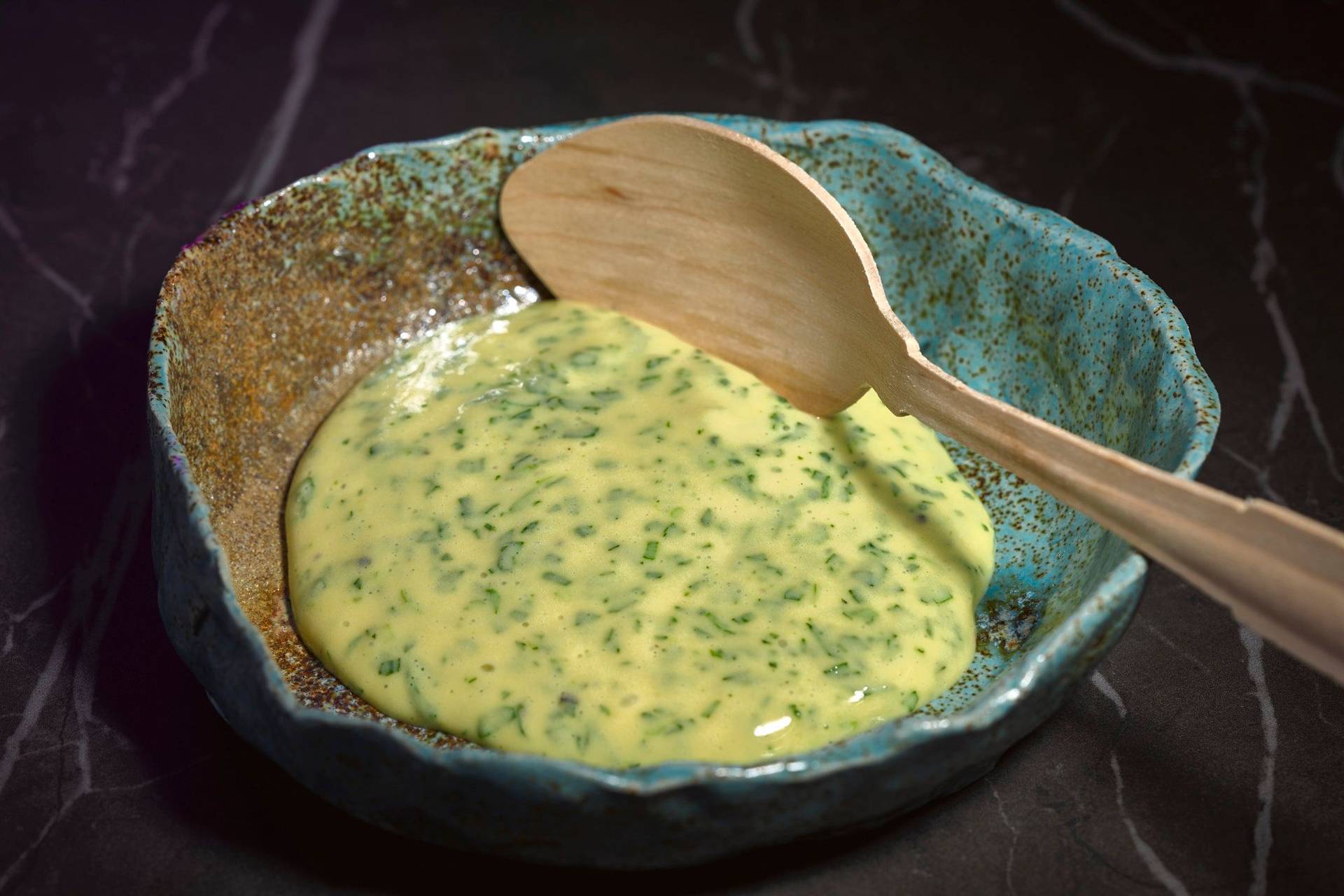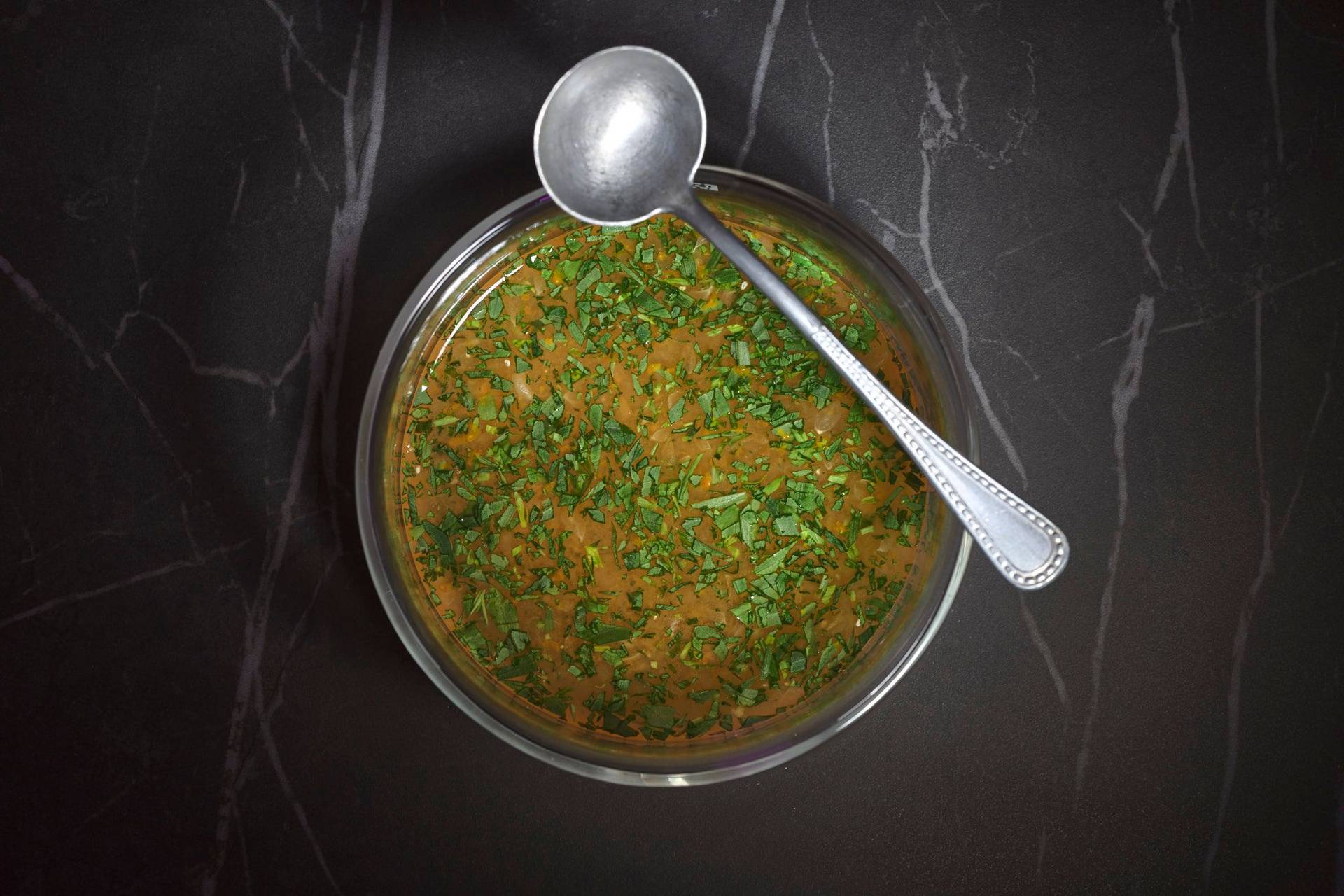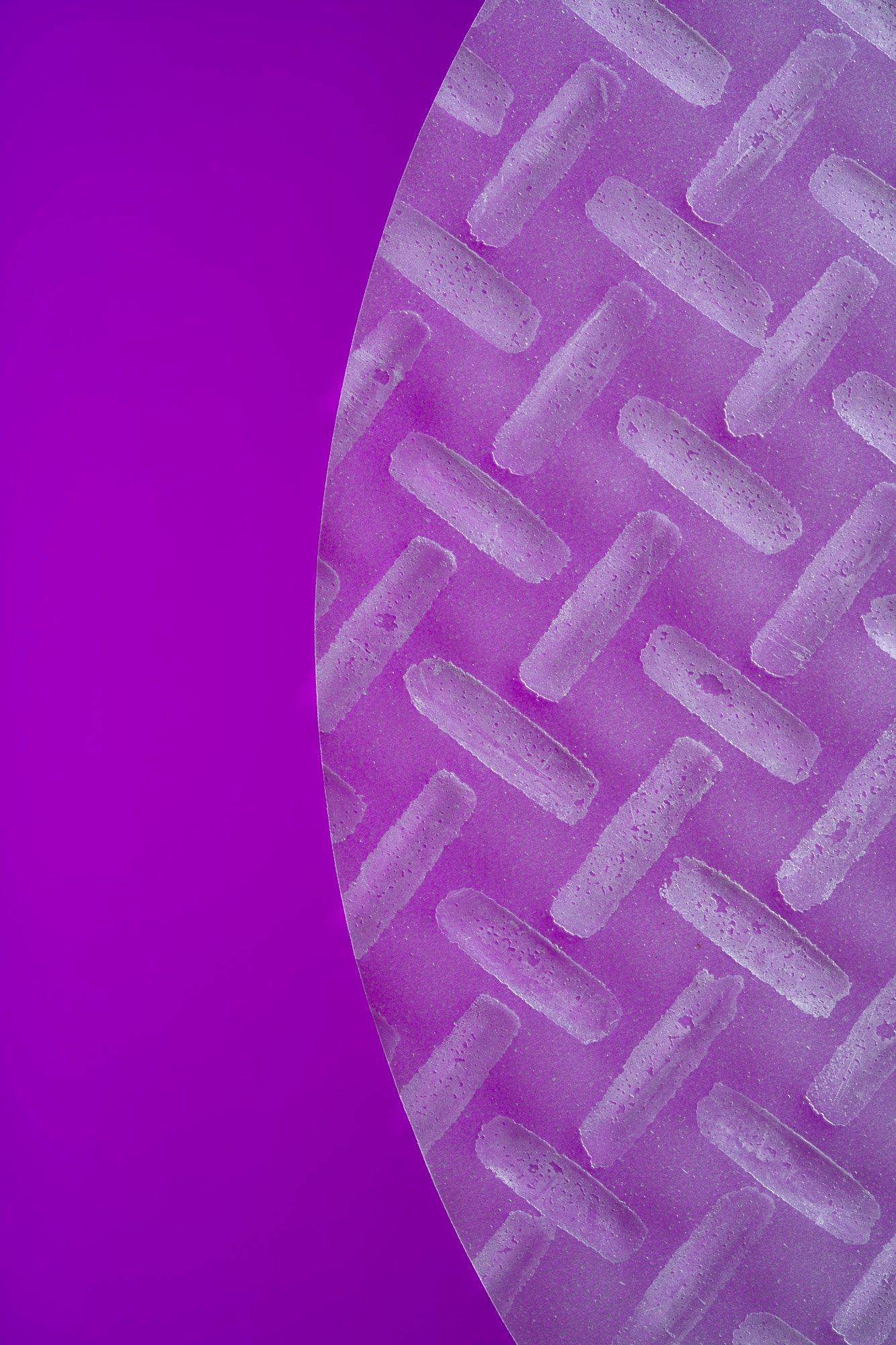 Homemade mayonnaise and chicken liver
It was clear to me quite quickly that I wanted to serve a mayonnaise with the summer rolls, however, it should initially be served as a dip, but since it always comes differently than you think, my homemade mayonnaise was then used also as a filling in exchange for a light tangerine dip. While food shopping for this recipe, I came across fresh chicken liver, which I haven't seen for a long time and yes, I am aware that chicken giblets or giblets itself are always polarizing. Even here at home, the liver didn't make many friends. Nevertheless, it was a wonderful addition to the filling. Tossed in some spelt flour and seared just briefly on both sides, it complemented the red cabbage salad and mayonnaise beautifully. Of course, you can also replace the chicken liver with tofu, but I felt like eating liver again after more than two years.
You like the combination, but want to try a purely plant-based version? Then my vegan recipe for Red Cabbage Steak with Cashew Cream & Tangerine would be just what you're looking for!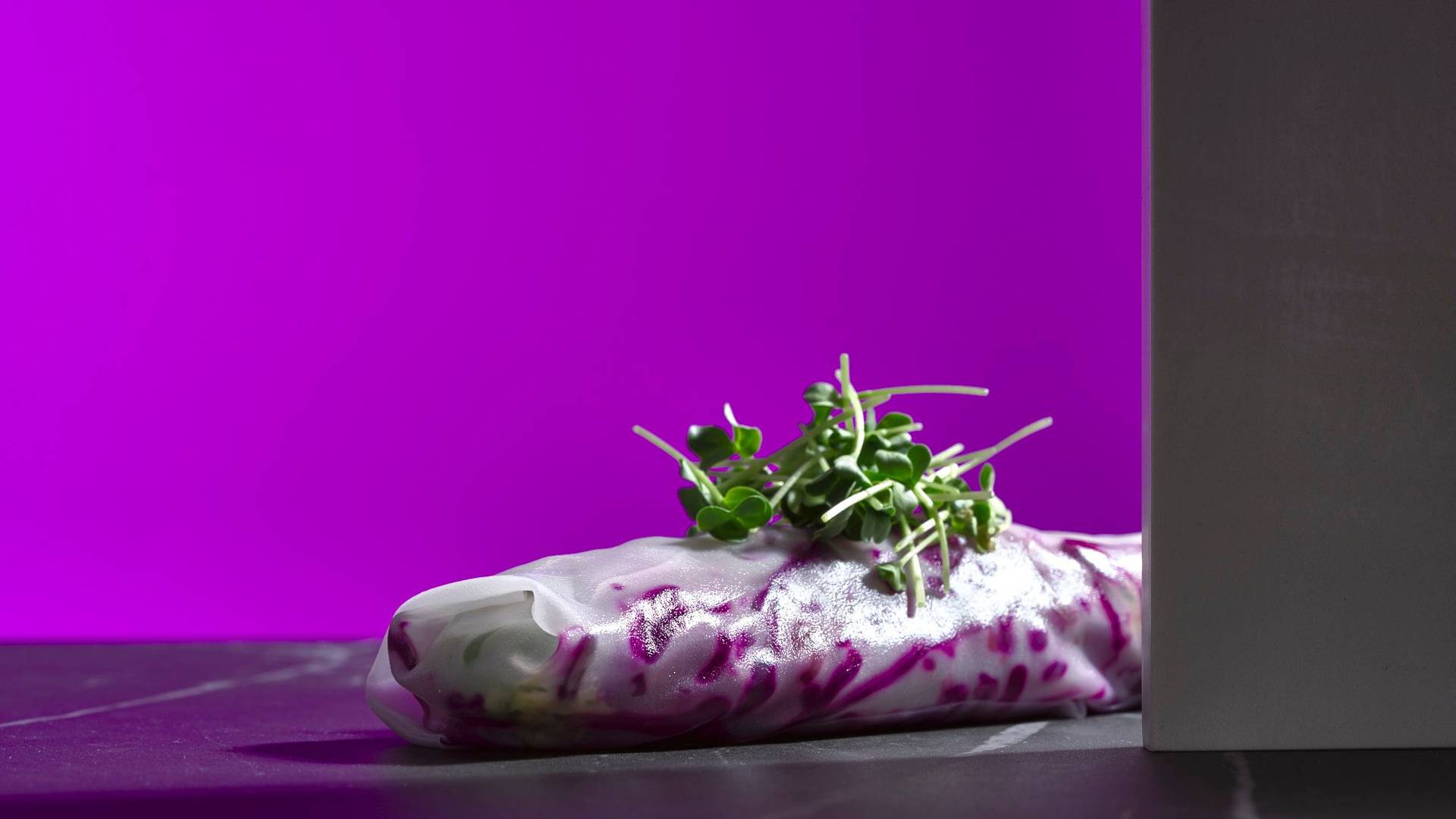 Accept YouTubes marketing cookies to watch this video.
Recipe
Christmas Summer Rolls with Red Cabbage–Tangerine Salad & Chicken Liver
3 Persons40 Minutes
Red Cabbage–Tangerine Salad
400 g Red Cabbage
1 Tangerine
40 g roasted Hazelnuts
20 ml Apple Vinegar
10 g Agave Syrup
Salt & Pepper to flavor
For the red cabbage salad, finely plane or slice the cabbage and place it in a bowl. Grate the tangerine peel over the red cabbage, then peel the tangerine, cut out the segments and squeeze the juice over the red cabbage as well. Cut the tangerine segments into small pieces and roughly chop the roasted hazelnuts, then add both to the red cabbage with agave syrup and apple vinegar. Season with salt and pepper, mix well and leave to flavor at room temperature for at least 2 hours.
Tarragon Mayonnaise
1 tsp Mustard
10 ml Apple Vinegar
1 tsp Agave Syrup
1 Egg Yolk
Salt & Pepper to flavor
110 g Grape Seed Oil
1 Bunch Tarragon
For the homemade mayonnaise, first mix mustard, apple vinegar, agave syrup, egg yolk, salt and pepper in a large bowl until the salt is dissolved. Now very slowly stir in the oil, so that the mixture can emulsify. The oil should only be added drop by drop at first and can then be stirred in gradually at a faster rate. Then pluck the tarragon, chop it finely and add it to the mayonnaise. Season further if necessary and refrigerate.
Tangerine Sauce
2 Tangerines
30 ml Mizkan (Rice Vinegar)
10 g Agave Syrup
2 Tarragon Stems
Salt to flavor
For the tangerine sauce, first grate the peel of a tangerine and put it in a bowl. Then cut the tangerines in half, squeeze them and add the juice to the bowl with the mizkan and agave syrup. Pluck the tarragon, chop finely and stir it into the sauce. Then season to taste with a little salt.
Serving
6 pc Chicken Liver
Salt & Pepper to flavor
100 g Spelt Wholemeal Flour
Canola Oil
2 Scallions
6 Rice Paper Leaves
Daikon Cress
Before serving, first season the chicken liver from both sides with salt and pepper, then turn them in the wholemeal spelt flour and fry the Chicken liver briefly in a hot pan with a little canola oil for 2 minutes on each side. Thinly slice the scallions and soak the rice paper sheets in cold water, then spread them out on a board. Now first spread two spoons of the red cabbage salad in the middle as stripe, leaving some space on the left and right to fold. Then spread some tarragon mayonnaise on the red cabbage and place a chicken liver, halved lengthwise, and some scallions on top. When rolling up, first fold the back side once over the filling, then fold in the sides and carefully roll up the summer rolls. Place two summer rolls on a plate, decorate with cress and serve with the tangerine sauce.
Tasty Christmas greetings!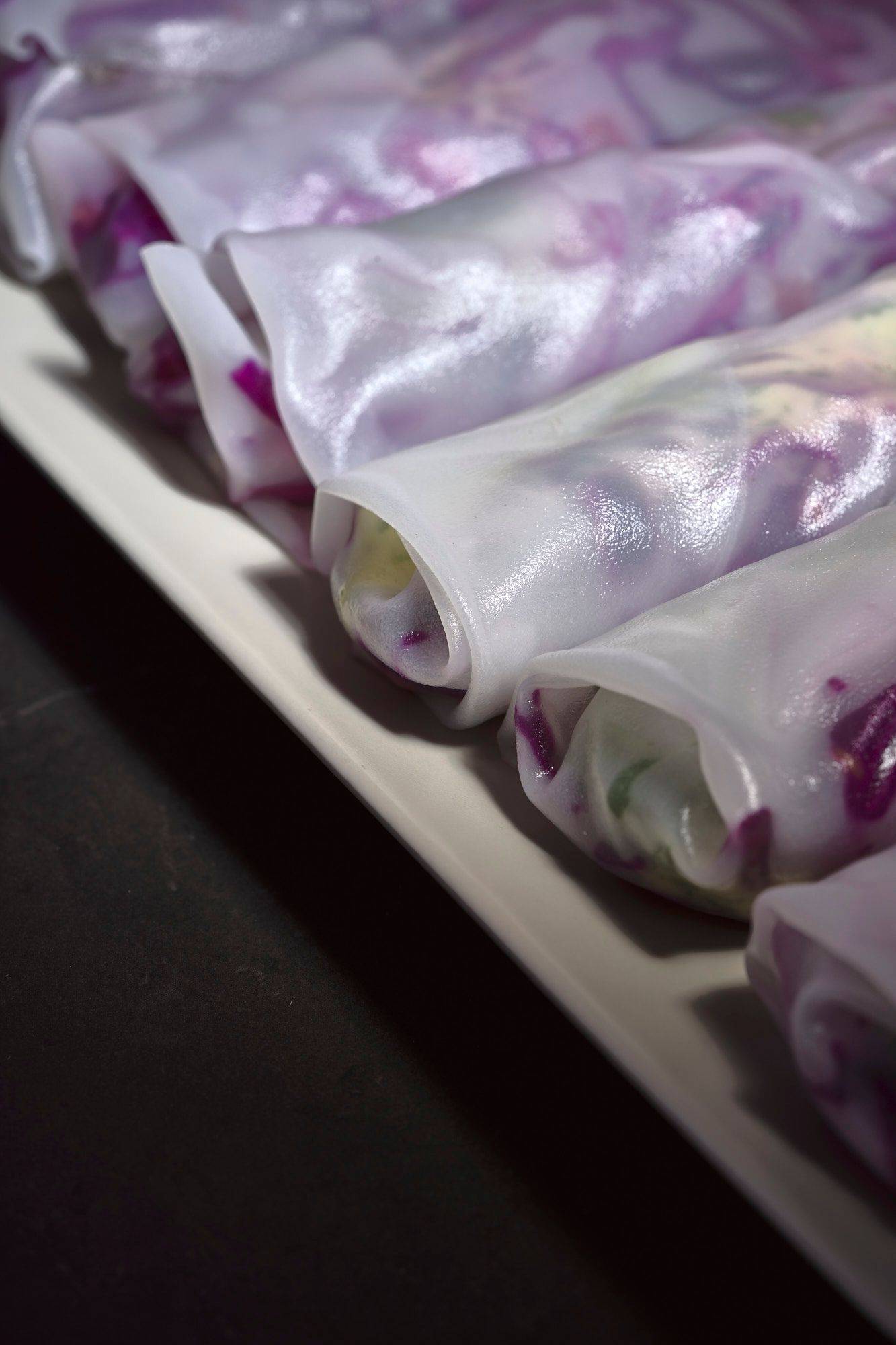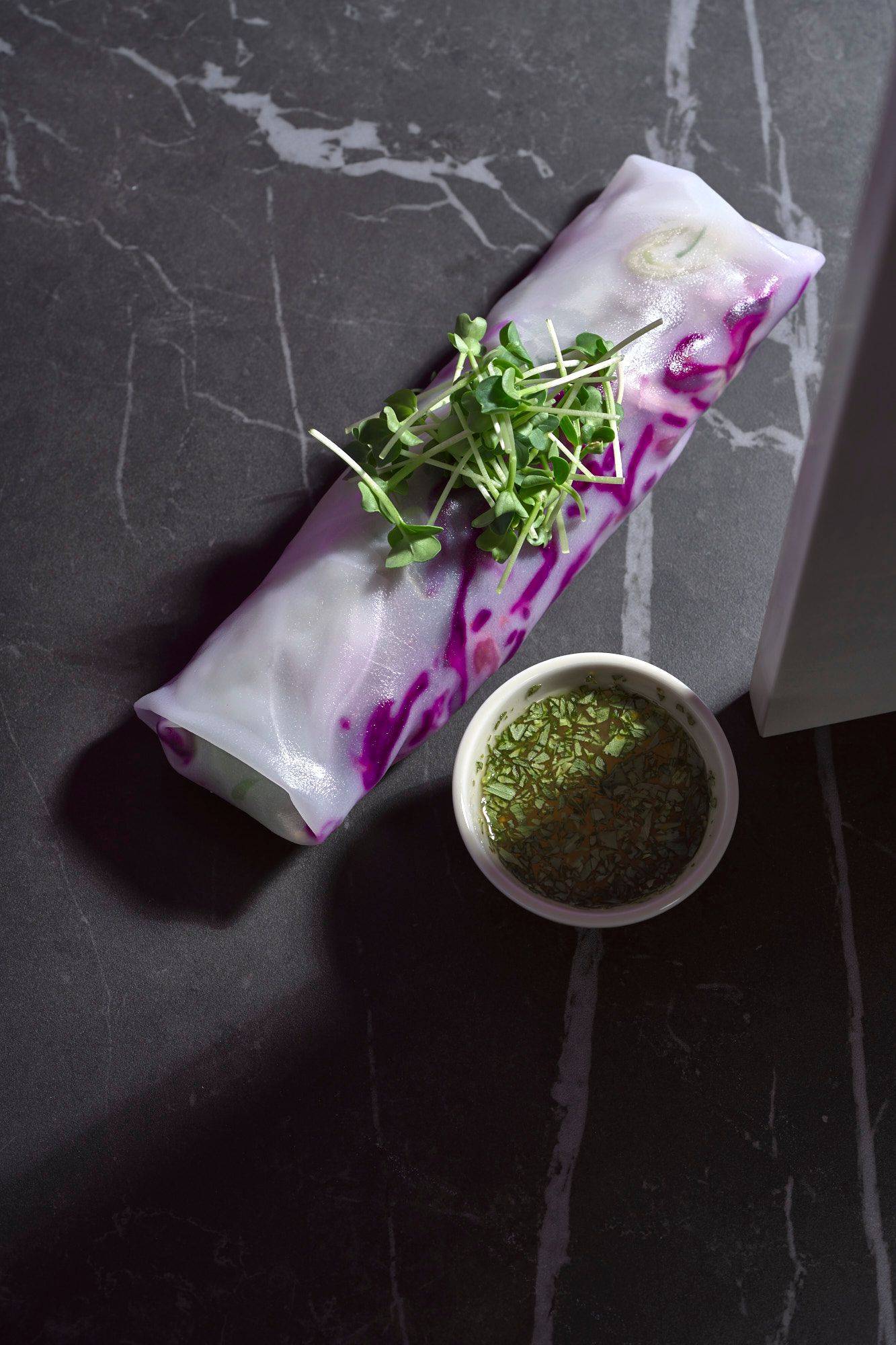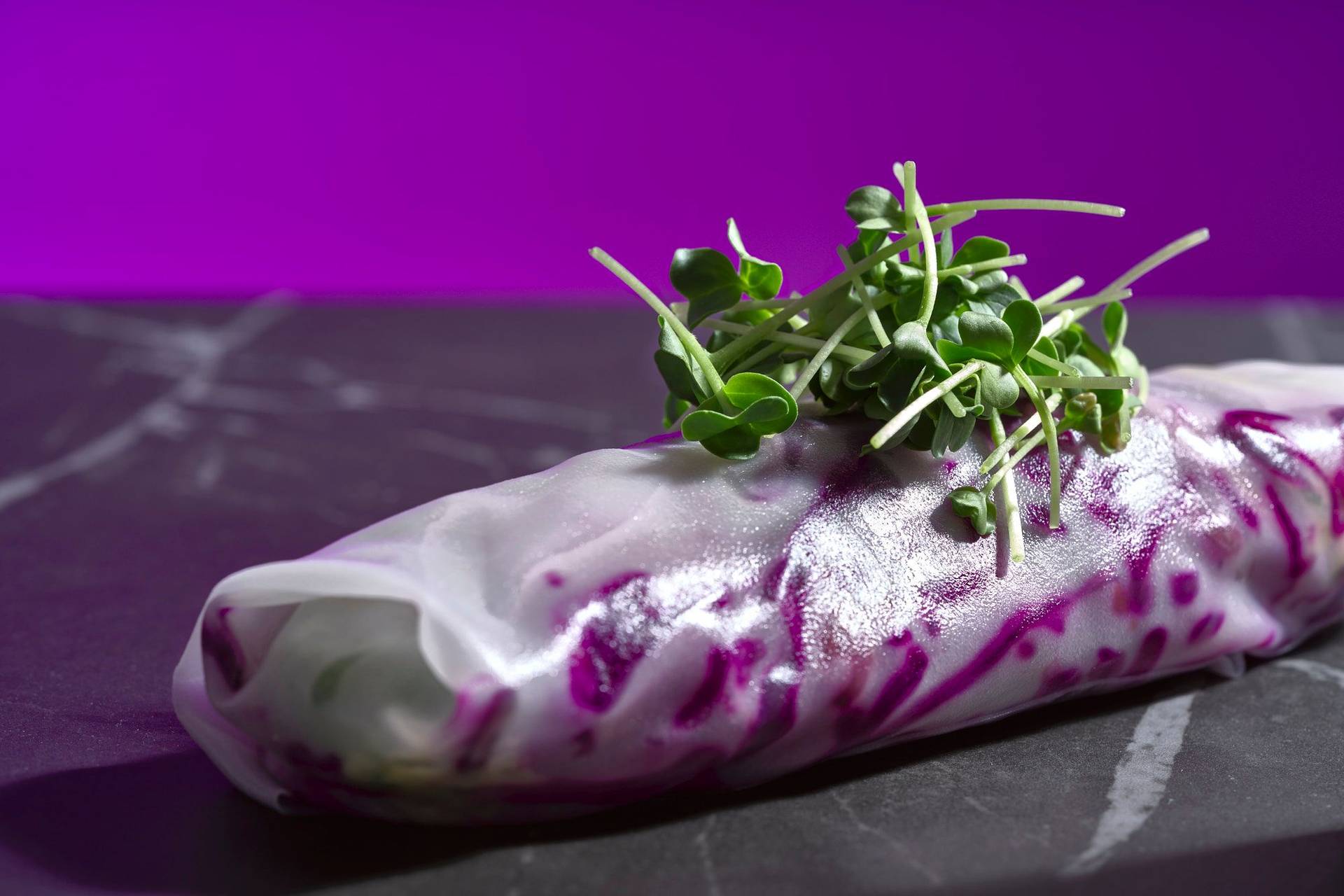 Newsletter
Can't get enough?
Get some secret ingredients through our newsletter!