Recipe
Chocolate & Rye Truffle Pralines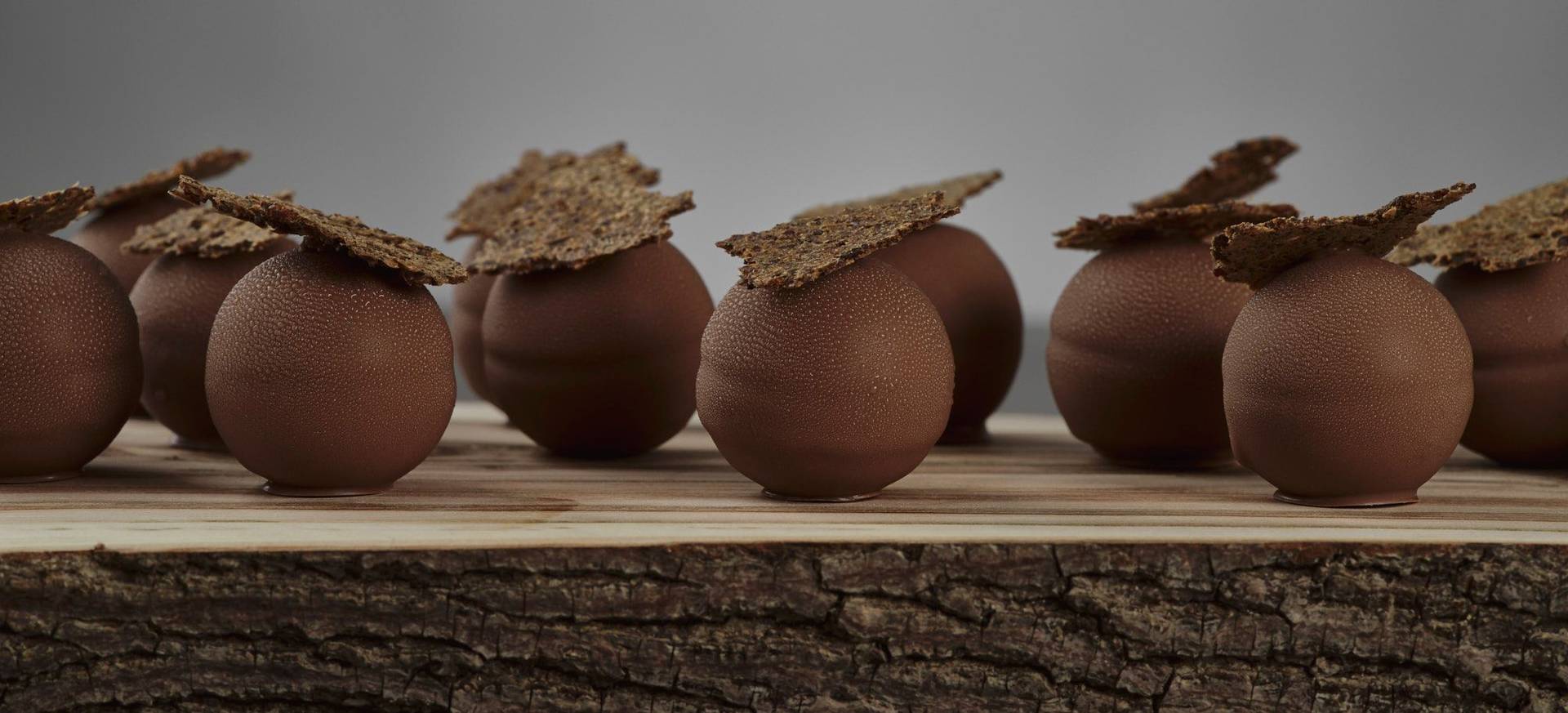 Do you know that craving for something sweet after a hearty meal? Sometimes I feel like I'm not quite satisfied yet and that got me thinking about a little chocolate treat. Too small to be a dessert, but too good to just eat it like chocolate in between. After discovering a small distillery in Spreewald some time ago, I tend to drink their delicious rye whiskey more often and eat a piece of dark chocolate with it. It's one of those little pleasures that sweeten life a little.
Chocolate truffle pralines – a little different
Sure, a chocolate truffle and pralines are nothing new, but the texture of my Chocolate & Rye Truffles will sure delight you. While sipping my whiskey and enjoying some chocolate, I thought about some ideas on how to combine the two to really differentiate both and only those two ingredients in one bite. Toasted rye has this nice soft flavor of grain and toffee, so my idea was to add something rather tart with just a little sweetness, but with a silky texture. The sweetness was brought by the shell of the chocolate truffle, where I used milk chocolate and cocoa butter to add a little bite.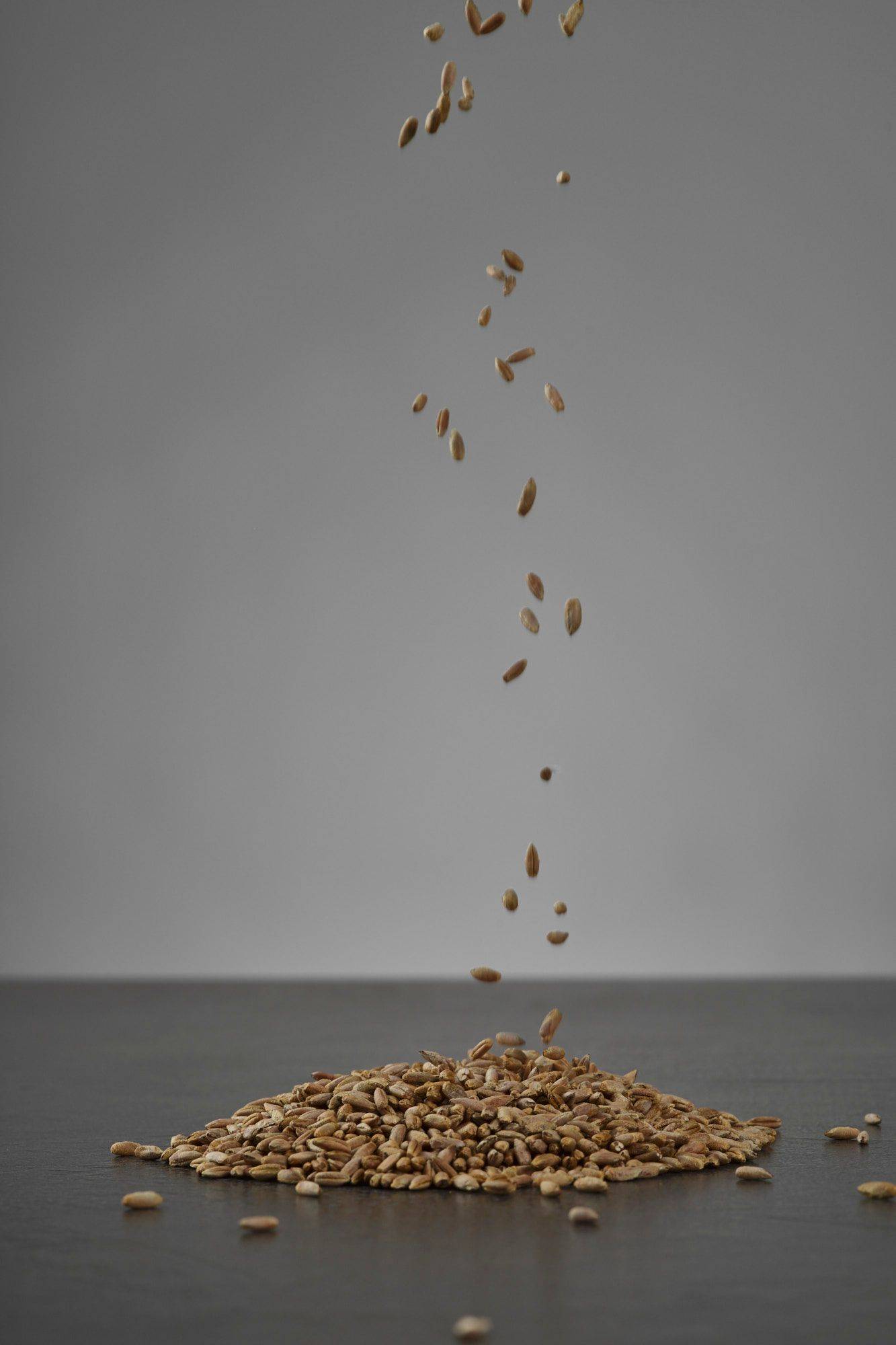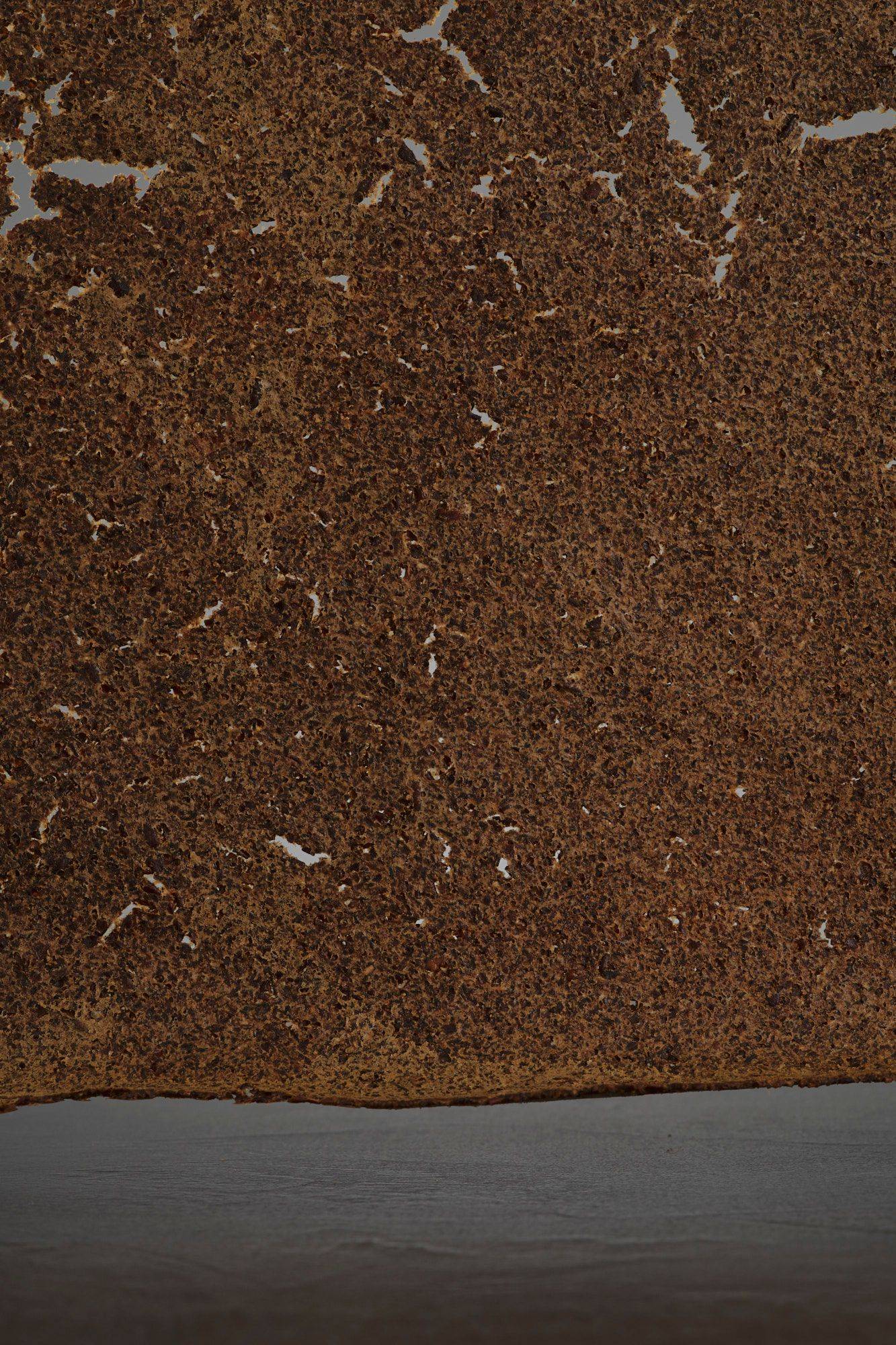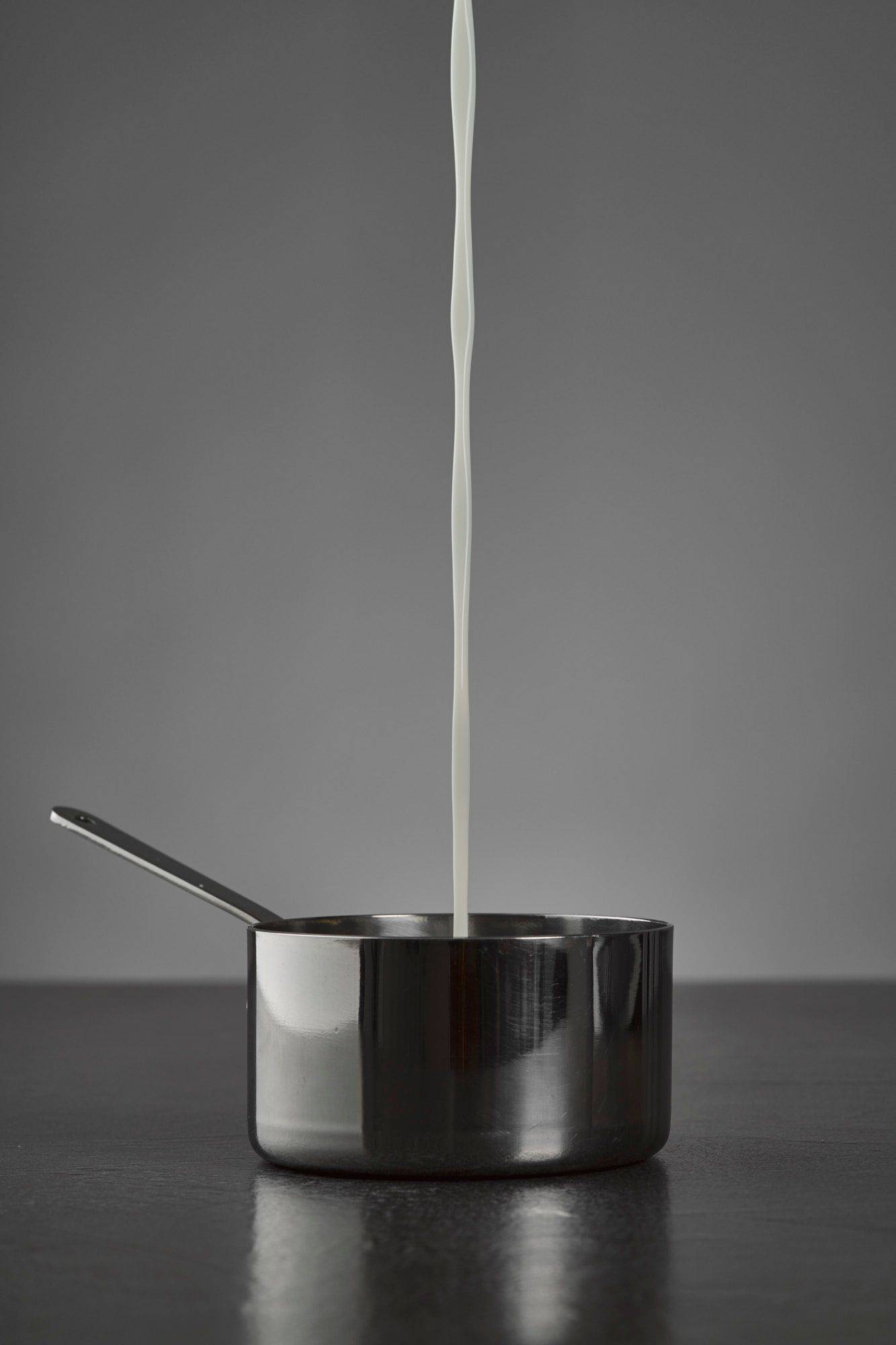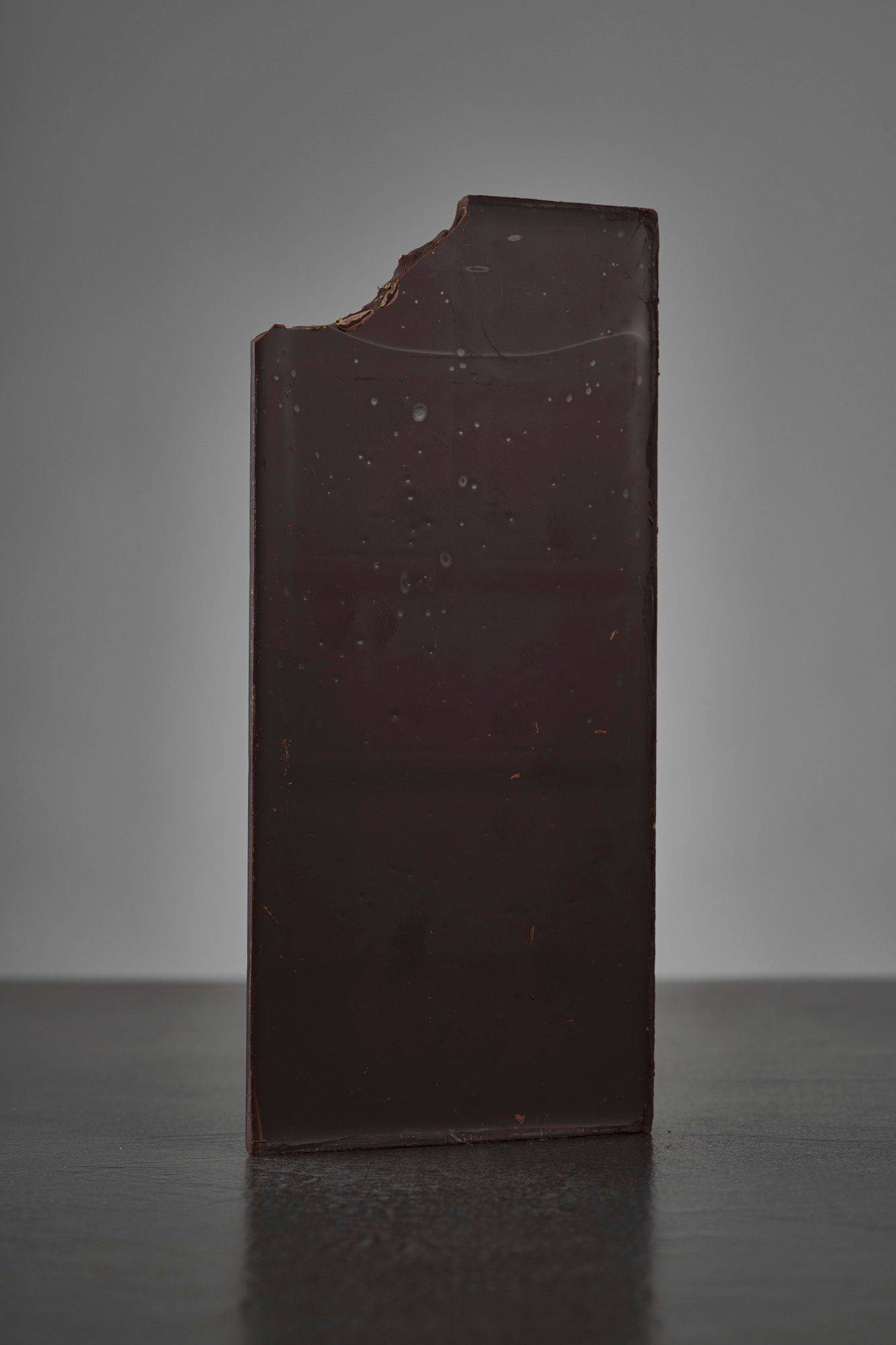 Zero-waste chocolate pralines
Now that my chocolate rye truffle was done, I of course had some leftover from the preparation. Since most of the flavor was extracted, my first thought was to puree it. This is usually the easiest way to create something extra from just the leftovers, be it a sauce, a puree, or in this case, a paste. I wanted to use this paste to make crackers, that would add texture to the pralines. The flavor needed some help, but with a little maple syrup and salt, it was done quickly. Remember when cooking or straining a broth the next time, you can usually make something nice out of the leftovers and do not have to waste the food.
Even more chocolate inspiration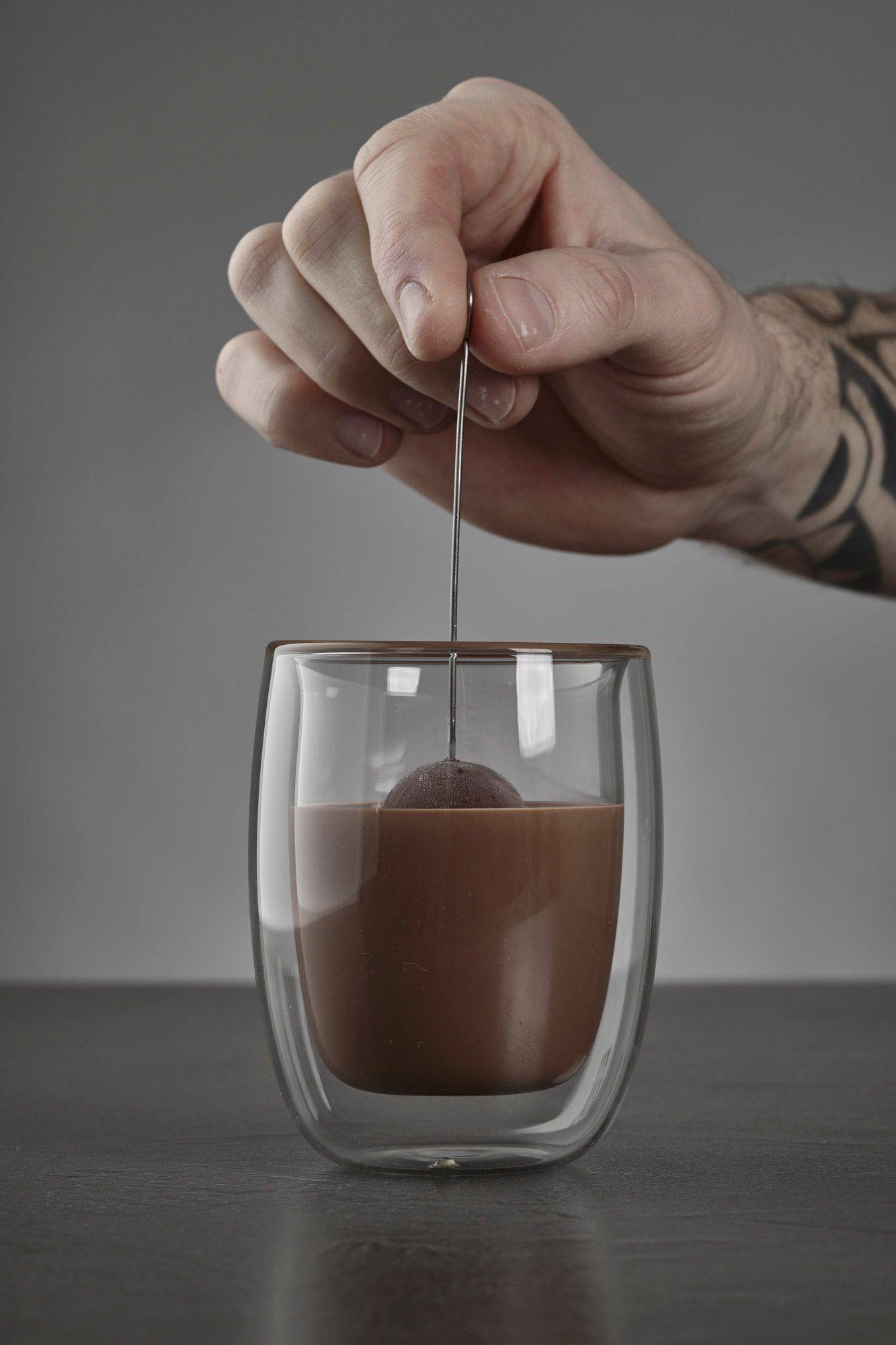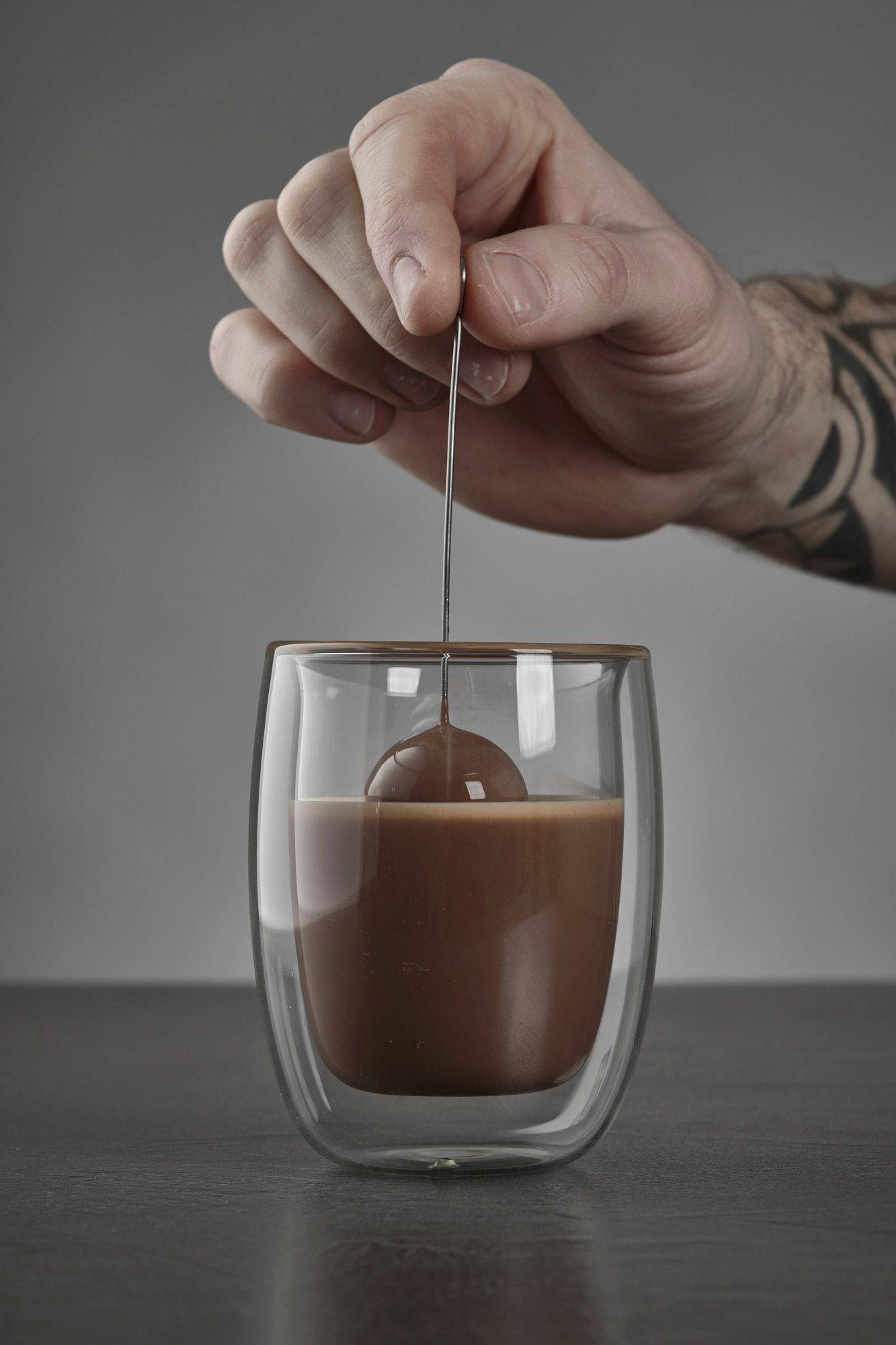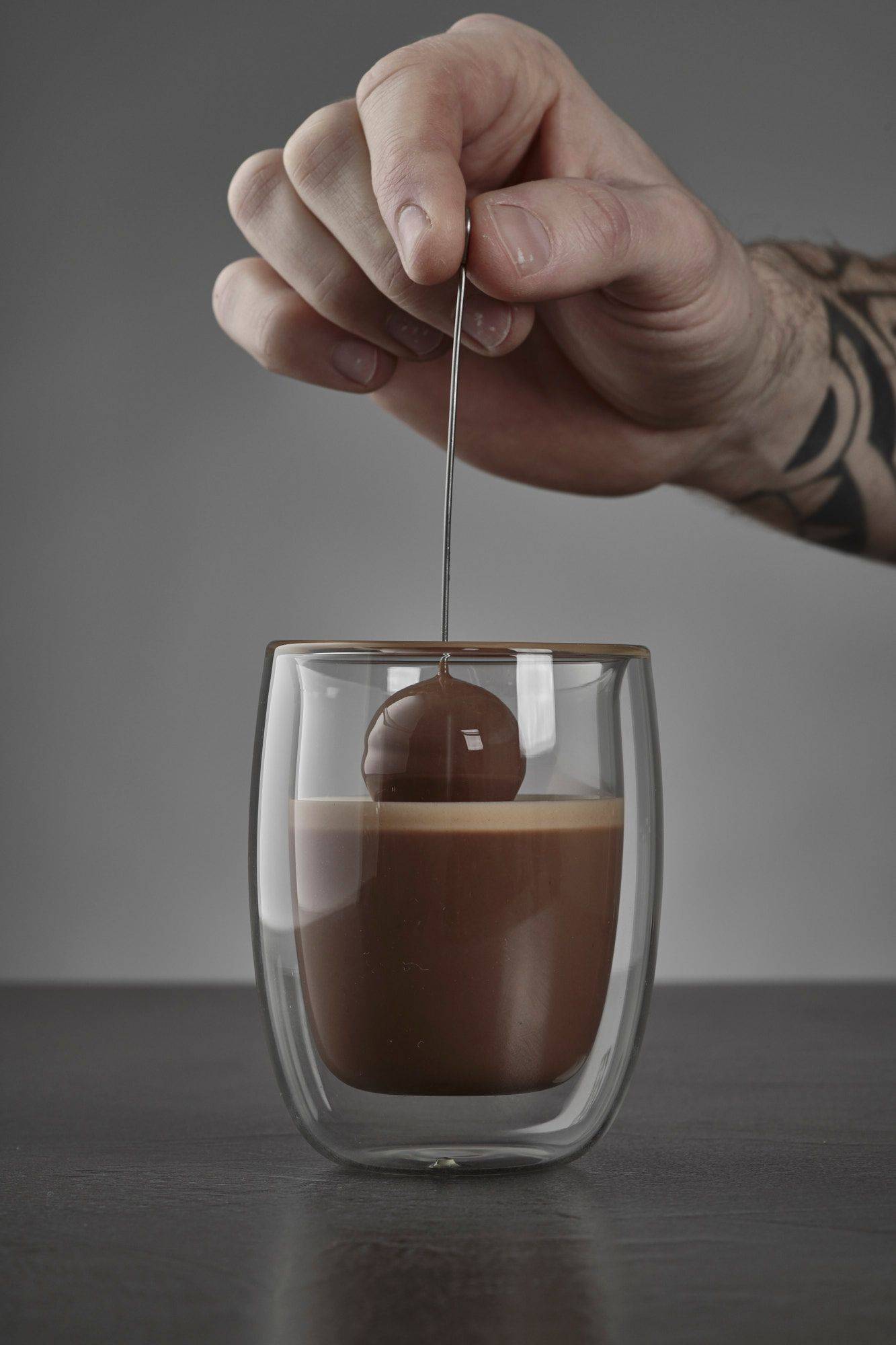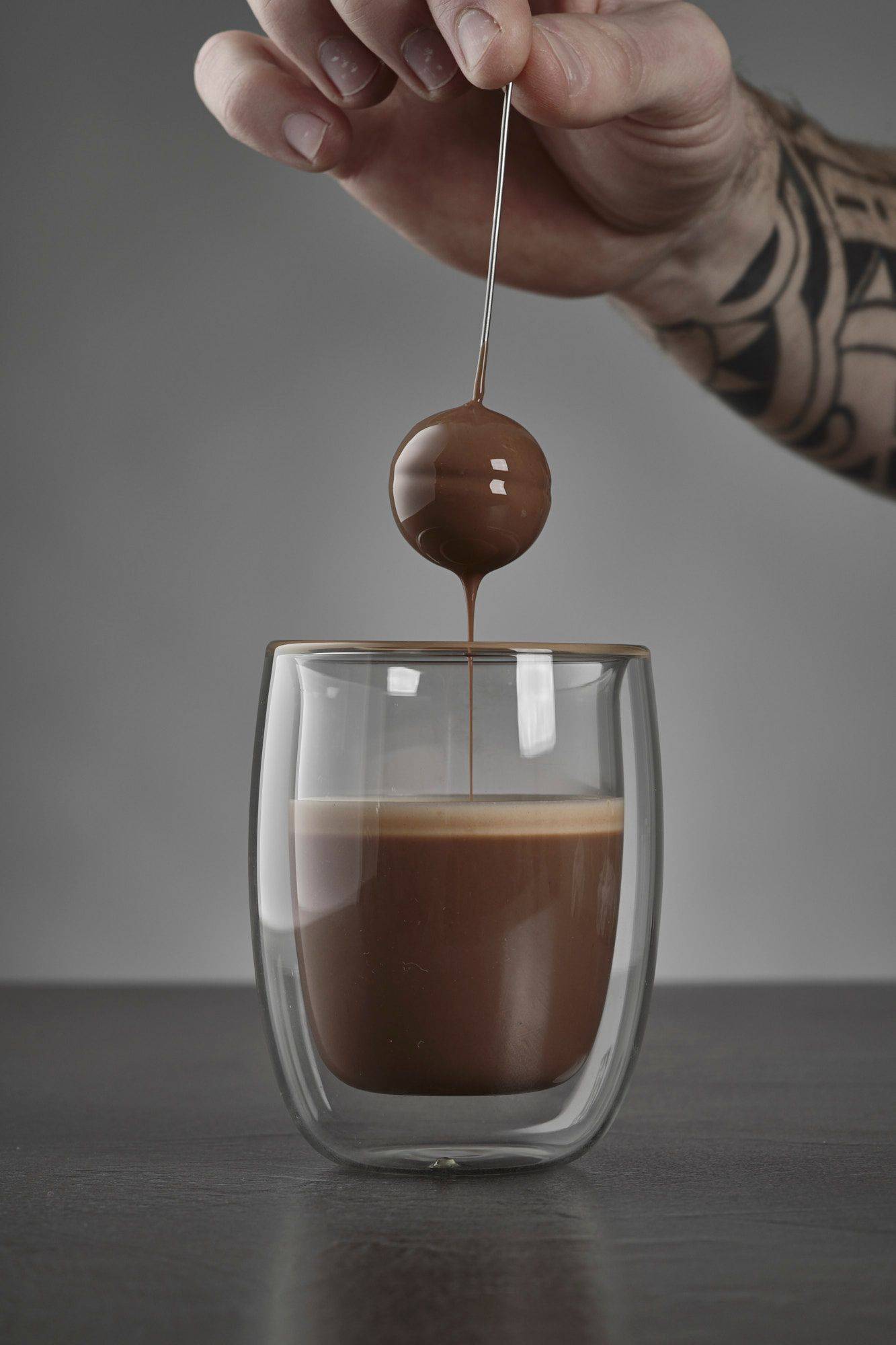 Recipe
Chocolate & Rye Truffle Pralines
4 Persons40 Minutes
Rye Ganache
200 ml Milk
400 g Cream
200 g Rye
100 g Chocolate 70% Cocoa
1 cl Rye Whiskey
Salt to flavor
For the rye ganache, toast the rye on a baking tray at 180°C for 15 to 20 minutes until brown and aromatic. Warm up the milk and cream a little, add the hot toasted rye and let it flavor for 2 hours. In the meantime, chop the chocolate and later add 200 g of strained rye stock. Now carefully warm up the cream-chocolate mix, while constantly stirring, until everything has become a smooth ganache and all the chocolate is melted. Afterwards add whiskey and salt, fill into small 3 cm silicone spheres and freeze until the next day. Then cook the remaining rye-cream mix until the cereals are soft and let it sit aside until the next day to make the rye crackers.
Rye Cracker
Remaining Rye-Cream Mix
2 tbsp Maple Syrup
Salt to flavor
Warm up the rye cream mix and place it in a food processor with the remaining ingredients. Now mix to a paste, which may be a little lumpy. Now spread the paste on a sheet of baking paper, then put a second sheet of baking paper on top and roll it out with a rolling pin to about 1mm thickness. Bake the rye crackers in the oven at 190°C for 10 minutes and then remove the top sheet of baking paper. Place in the oven for another 10 minutes, but lower the temperature to 120°C. The chips should now be crispy. The chips should now be crispy, otherwise just let them dry for another 5 minutes, this depends on the thickness of the crackers.
Chocolate Coating
150 g Milk Chocolate
70 g Cocoa Butter
Chop both ingredients, put them in a bowl on a water bath and melt everything carefully. After the chocolate is dissolved, let it cool down a little. Now the ganache spheres are pressed out of the molds and placed against each other. To do this, simply turn them a little against each other until they stick. Now a needle or toothpick is inserted into the spheres, so that they can be dipped into the chocolate mix. But before that, put them in the freezer again for 5 minutes, because they should be nice and cold. In the meantime, pour the liquid but cold chocolate into a narrow bowl or glass and dip the balls into it. The chocolate should dry shortly after dipping and can be carefully placed on a baking paper. Once all the spheres are coated, the needle is pulled out again by carefully turning it.
Serving
To serve the truffle pralines, break small pieces from the rye crackers and stick them to the Pralines with some of the leftover chocolate. Make sure the ganache inside is defrosted to experience the interaction of the breaking shell and the liquid core. The flavor comes out especially well with a nice glass of rye whiskey.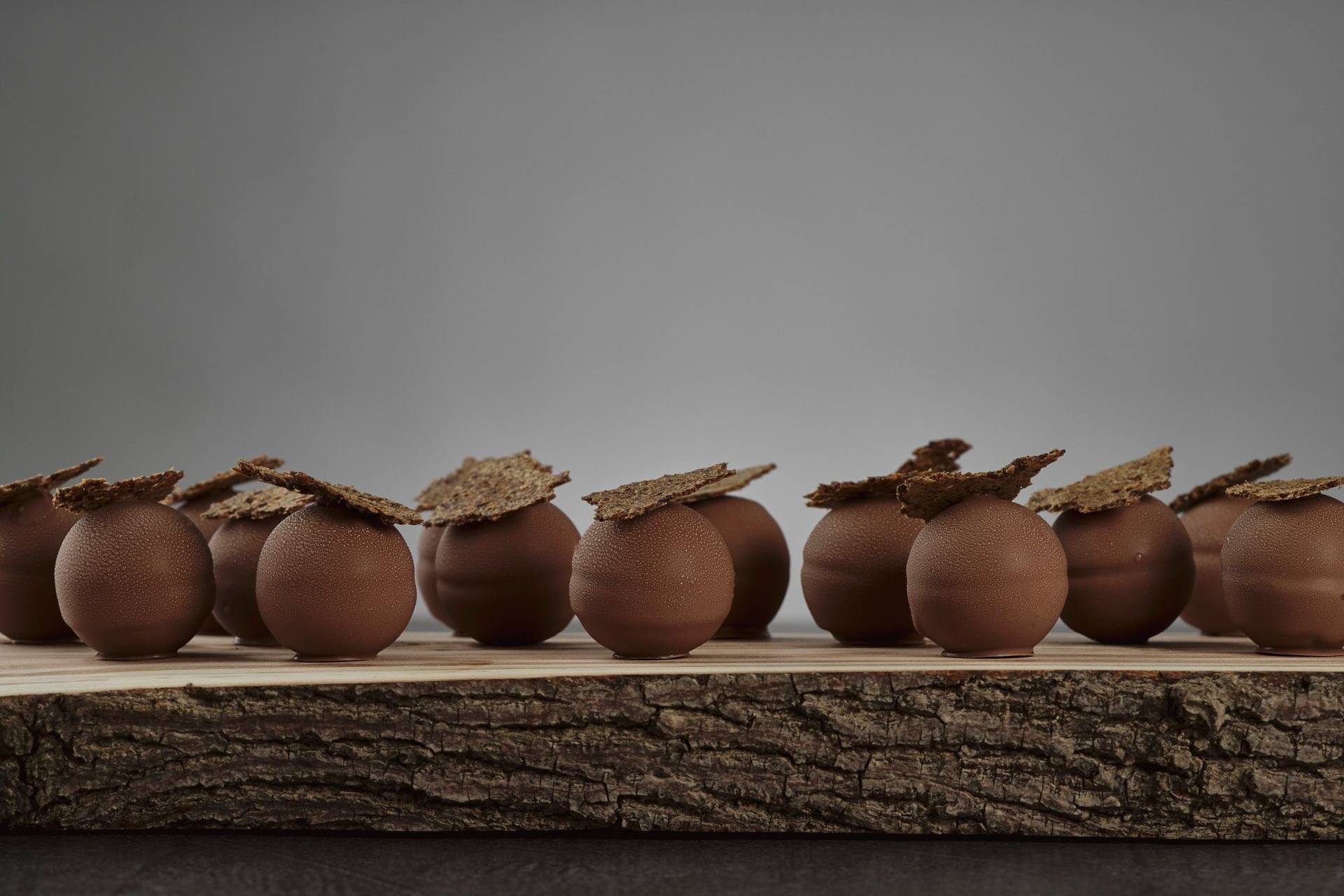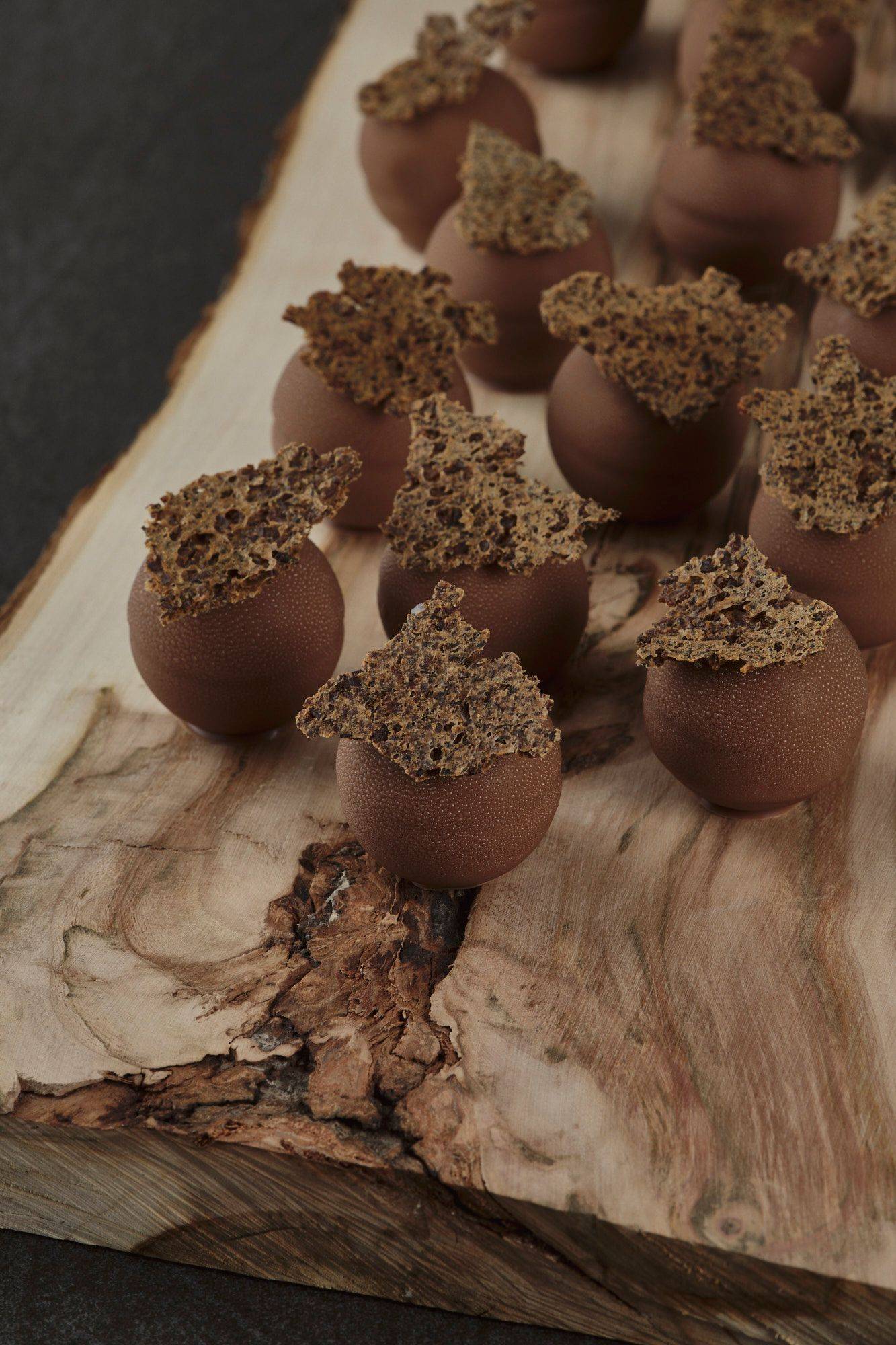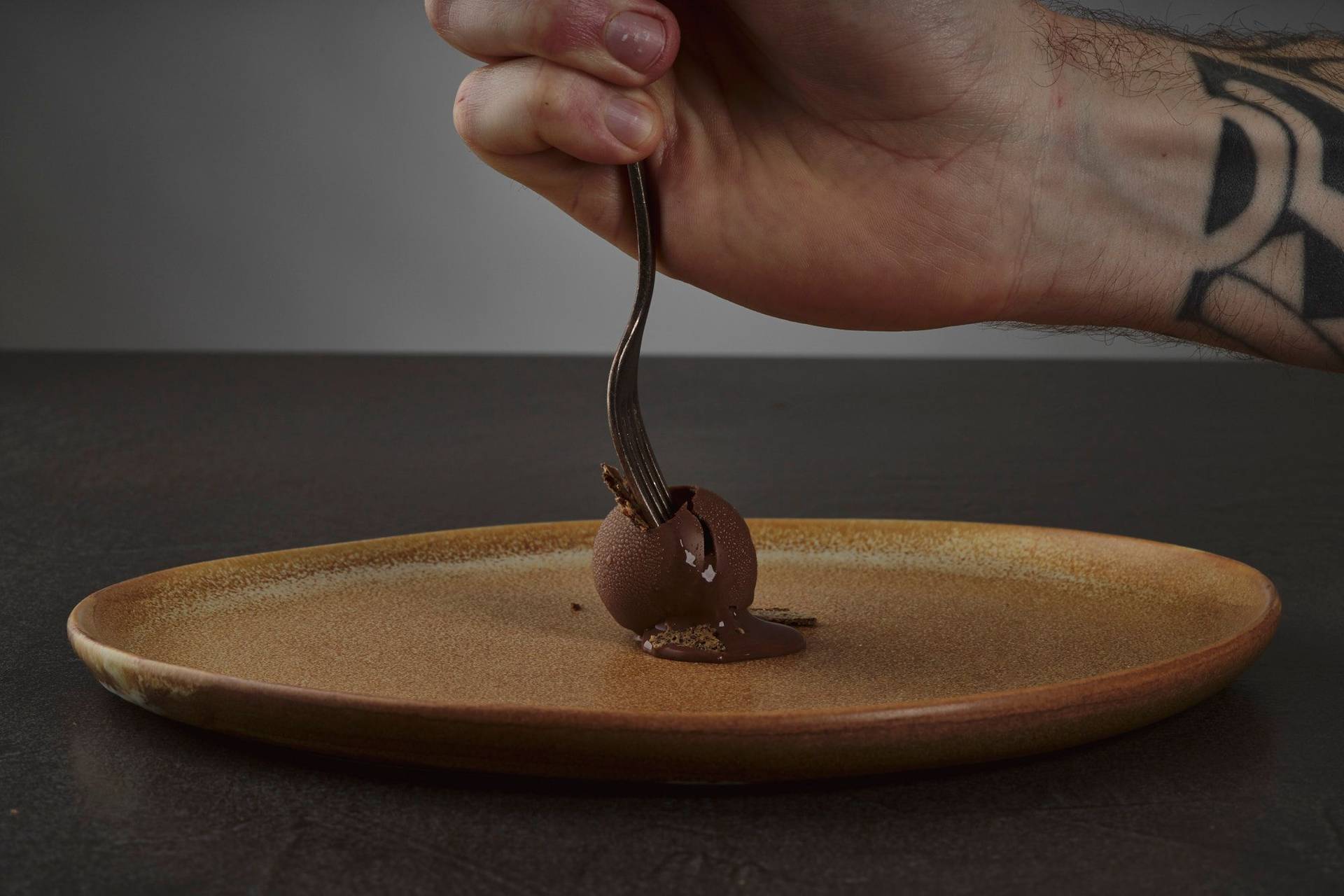 Newsletter
Can't get enough?
Get some secret ingredients through our newsletter!