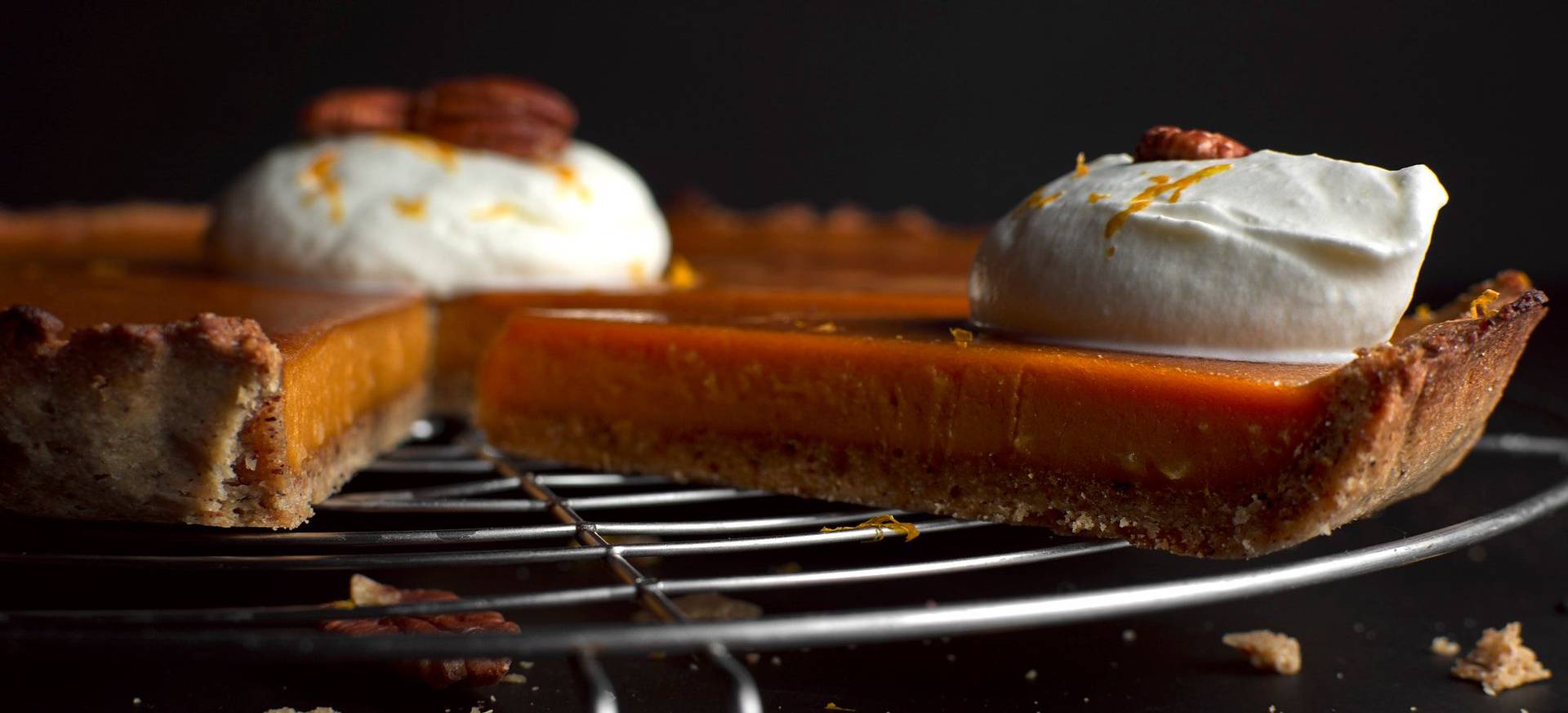 Trick or treat? Then, creamy pumpkin tart. With the spooky season just around the corner, I thought I'd give you an idea of what to do with all those emptied pumpkins after Halloween and how to be on the tasty side on October 31. To be honest, why not make a delicious pumpkin tart like this instead of all the candy at the door? I realize you're all going to be inundated with tons of pumpkin recipes over the next few days, but this one is just from me to you and worth a try, even if it weren't Halloween. With all the pumpkin carving and Halloween parties, you'll be glad to have a variety of ideas for what to cook with all those pumpkins. This pumpkin pie recipe builds the bridge into the next season with a scent of gingerbread spice and gets you in a cozy mood.
Pumpkin memories
My first pumpkin memories were nothing I would call enticing, although my culinary viewpoint changed a few times growing up. I just couldn't stand the pickled canned pumpkin we were served in the school cafeteria. Today, however, I can thoroughly enjoy even that variety by giving it my twist. Pumpkin is a vegetable that is very often to be found on the plate at my house. It's usually easy to prepare and doesn't require much effort.
For example, the kids love a spicy pumpkin soup or the roasted pieces of a Hokkaido pumpkin. This is very often eaten with olive oil and yogurt as a side dish. But with this I only want to mention the most common dishes. I have also created a wonderful vegetarian Pumpkin-Brioche Burger and tried many other things. But today we want to focus on the sweet tooth and show you this tempting dessert recipe.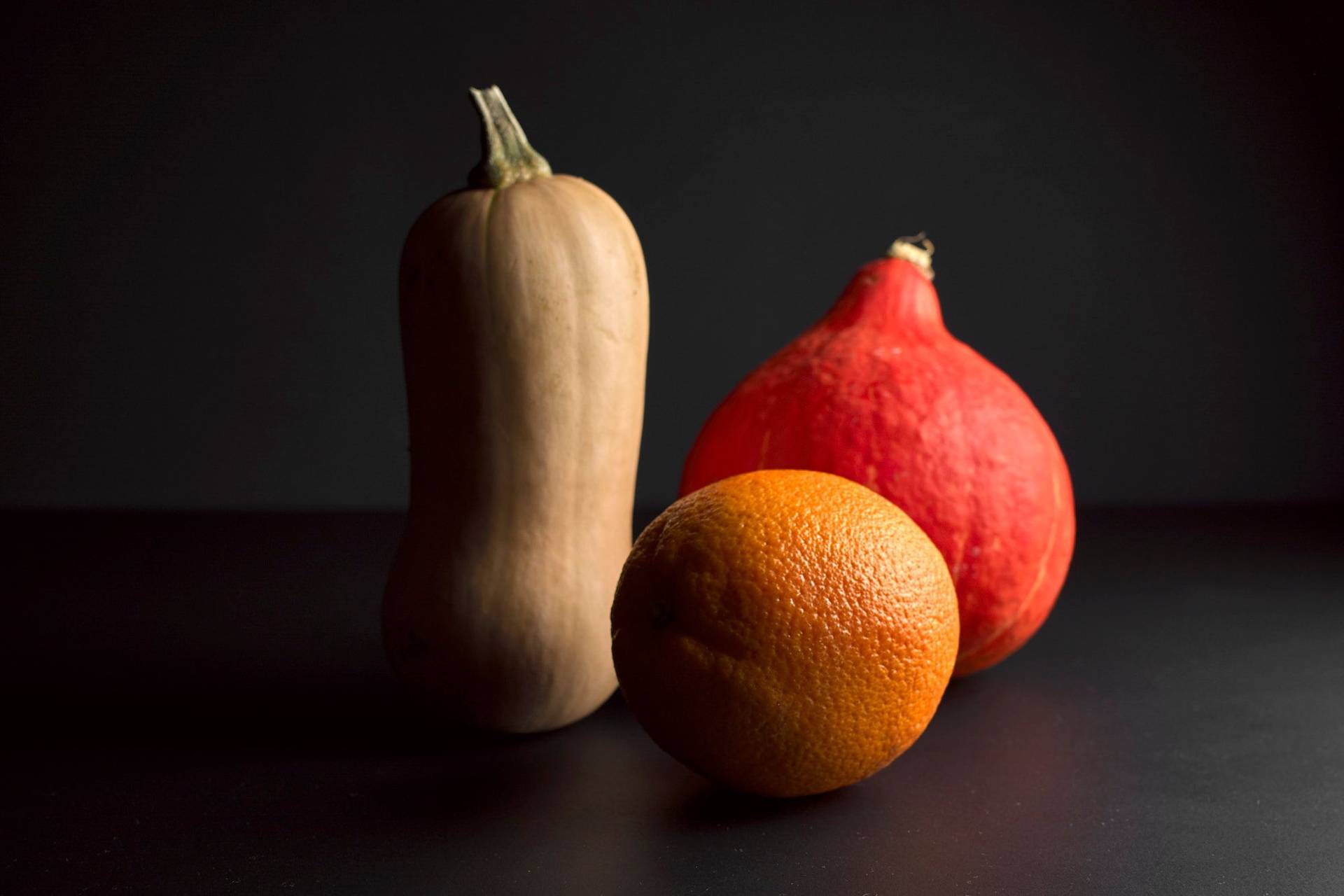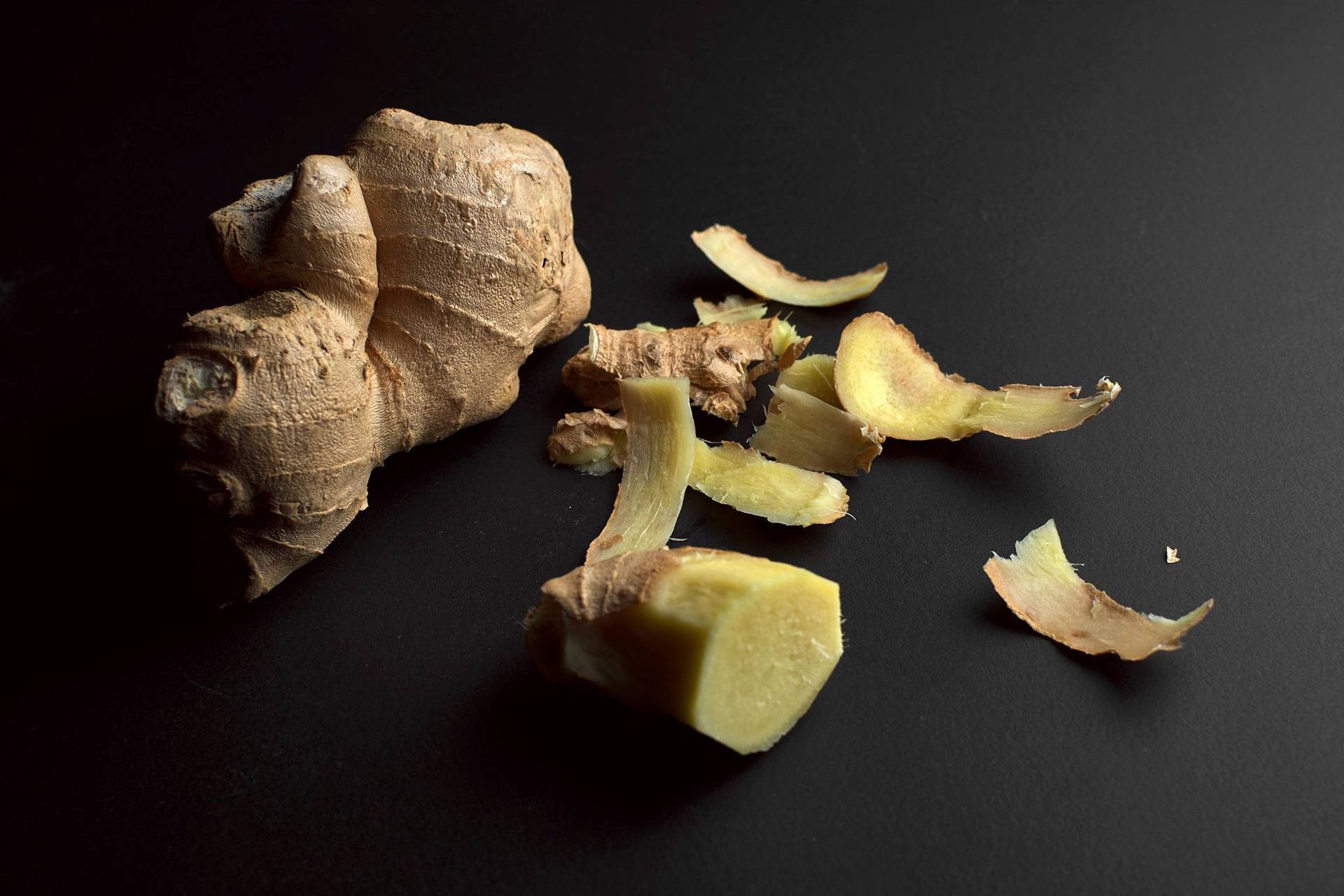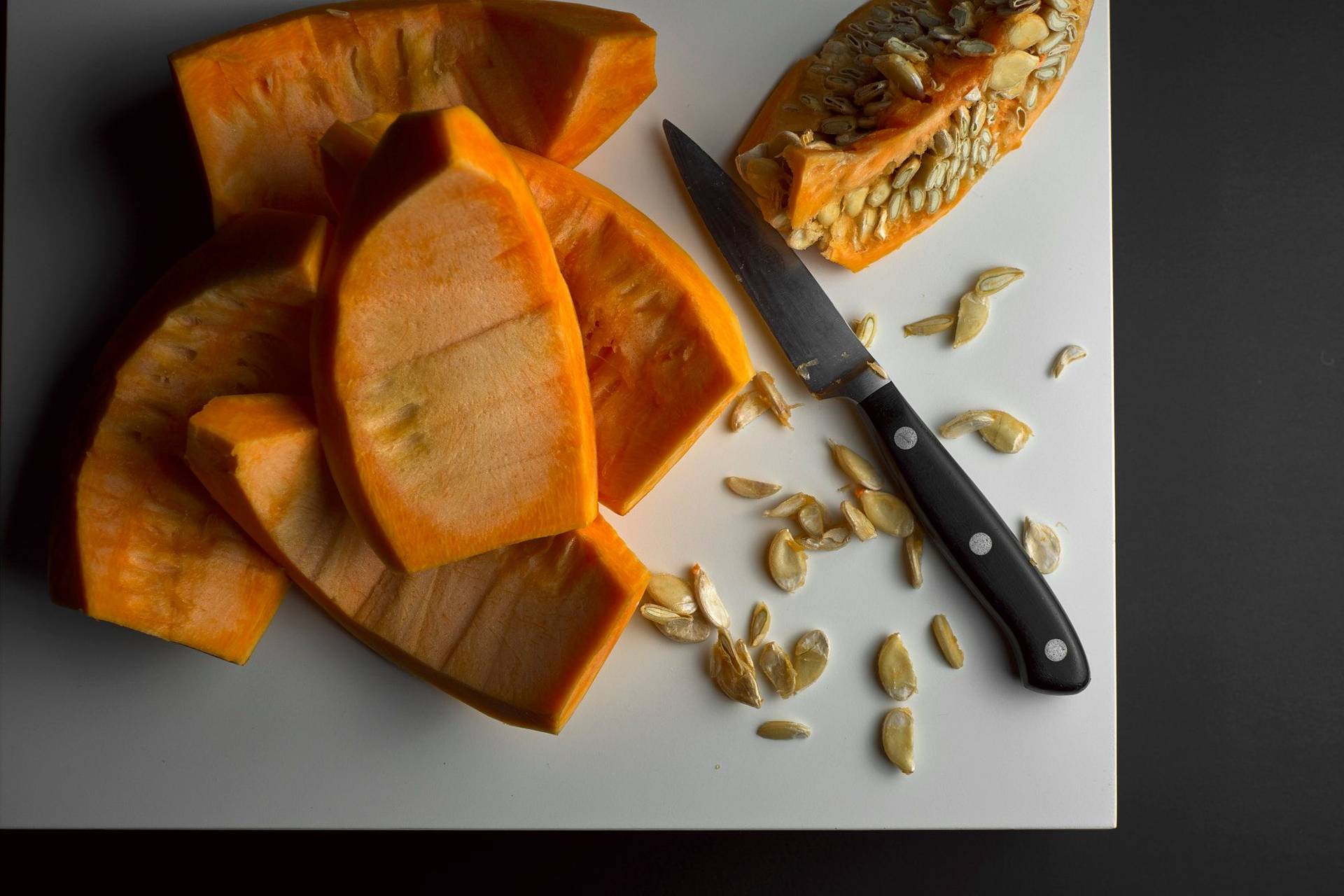 My pumpkin pie
The texture of my pumpkin pie is very reminiscent of a classic key lime pie, which is also wonderfully creamy with a crunchy shell. I chose a spicy hazelnut Sablé for the base and simply finished the pie with whipped cream. For the filling, I cooked a kind of sweet pumpkin soup, which gets a fruity note with a little ginger and orange. All together a wonderful symbiosis of flavors and textures. This pumpkin pie recipe is best eaten at room temperature with the cold cream as a topping, only then the flavors and spices can develop their full power.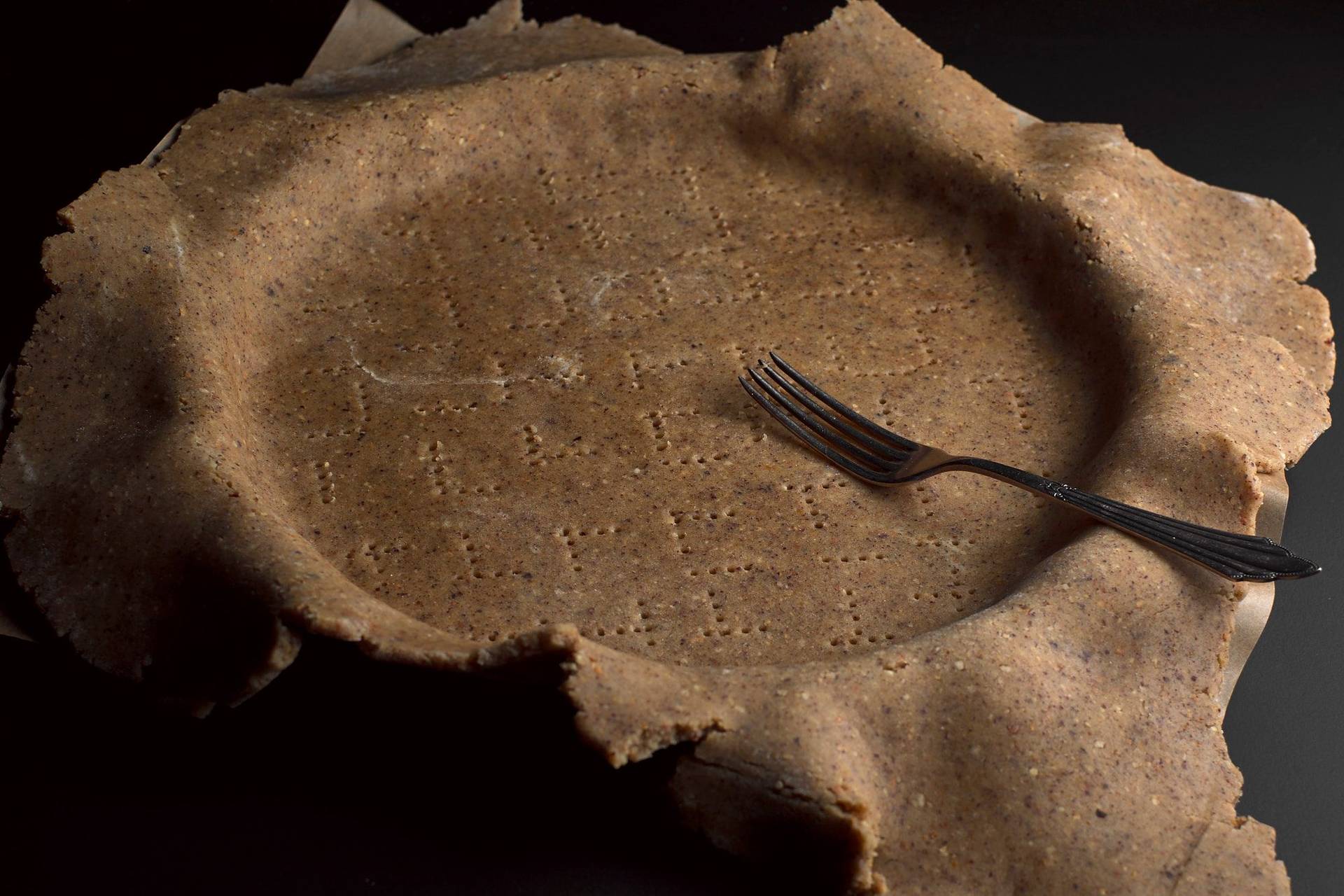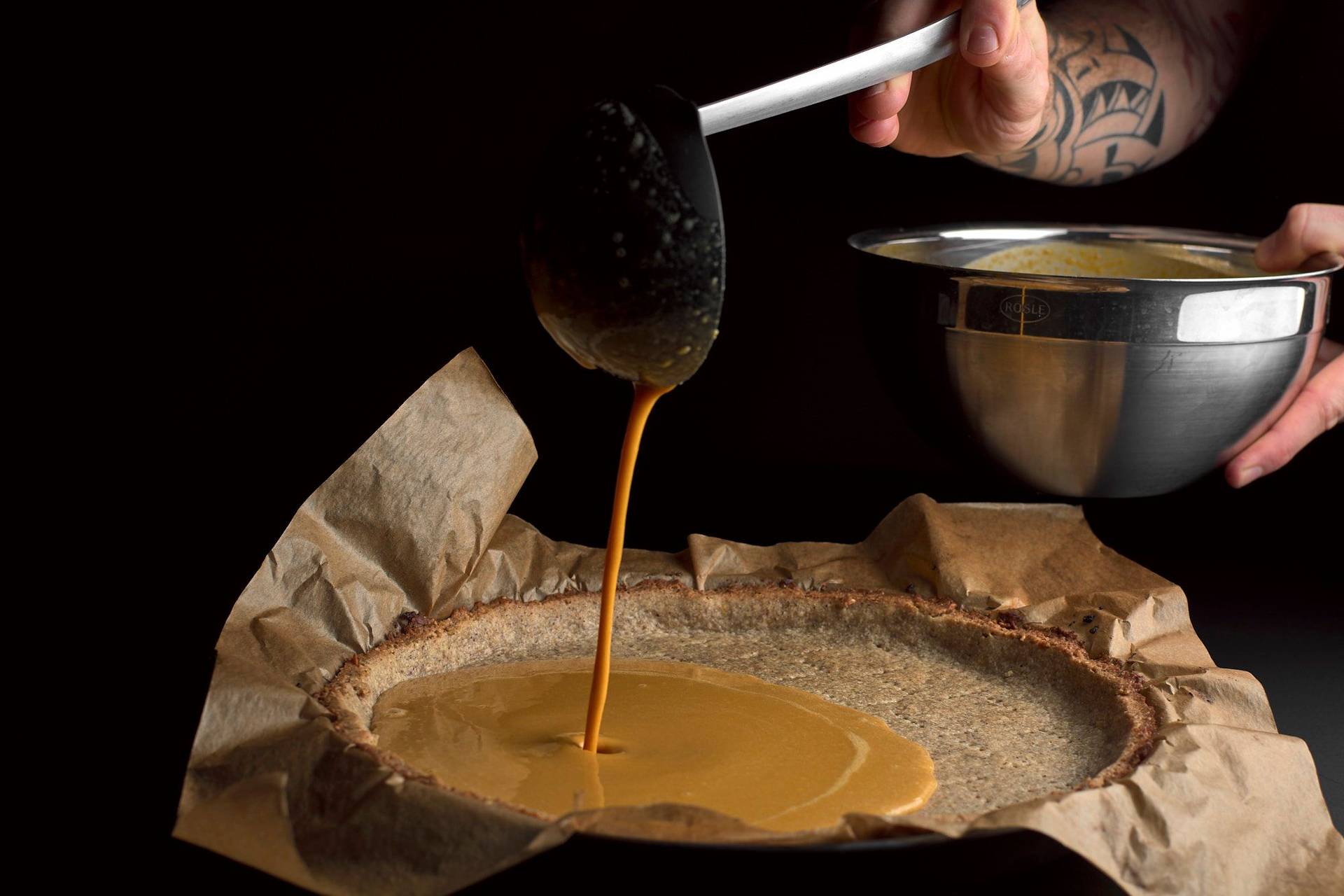 Recipe
Creamy Pumpkin Pie
6 Persons1 Hour
Hazelnut Sablé
200 g Butter
125 g Sugar
1 Egg
300 g Flour
125 g Hazelnut, Ground
2 tsp Gingerbread Spice
Salt & Orange Zest to taste
For the hazelnut Sablé, toast the ground hazelnuts until golden brown and then let cool. Knead the butter with the sugar, egg and spices and add the flour and hazelnuts. Knead the dough just until it is properly mixed. Then chill the Sablé dough for at least an hour. Roll out the chilled dough to 5mm thickness and place it in a tart pan. Pinch it with a fork to let the steam escape during baking. Bake the base blind at 210°C for about 10 minutes until golden brown.
Pumpkin Filling
400 g Hokkaido Pumpkin
300 g Condensed Milk
120 g Sugar
20 g Ginger
Salt & Orange Zest to taste
3 Eggs
50 g Cornstarch
For the pumpkin filling, halve the pumpkin, remove the seeds and cut into 2cm pieces. Peel the ginger and slice finely as well. Now caramelize the sugar in a pot and add the pumpkin. Then deglaze with the condensed milk and add the spices. Cook the mix over medium heat until the pumpkin is soft. Then put everything in a blender and puree finely. Now add the eggs and cornstarch and blend again. Pour the filling into the tart pan with the hazelnut Sablé and bake for 10-15 minutes at 190°C.
Serving
250 g Cream
80 g Pecan Nuts
1 Orange
For serving, the room tempered pumpkin pie is best served with some whipped cream, pecans and fresh orange zest.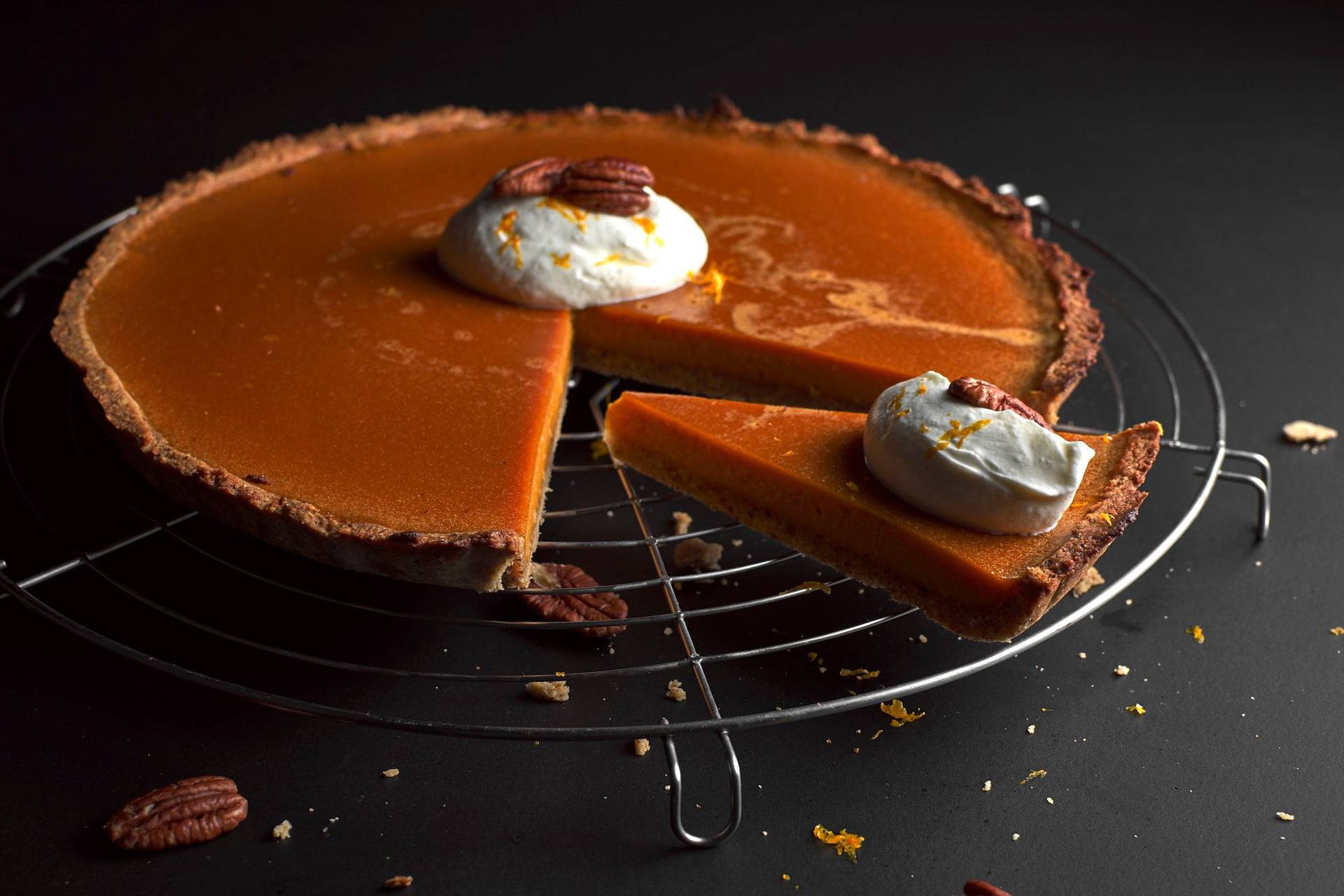 Newsletter
Can't get enough?
Get some secret ingredients through our newsletter!