Recipe
Vegetarian Pumpkin-Brioche Burger with Blue Cheese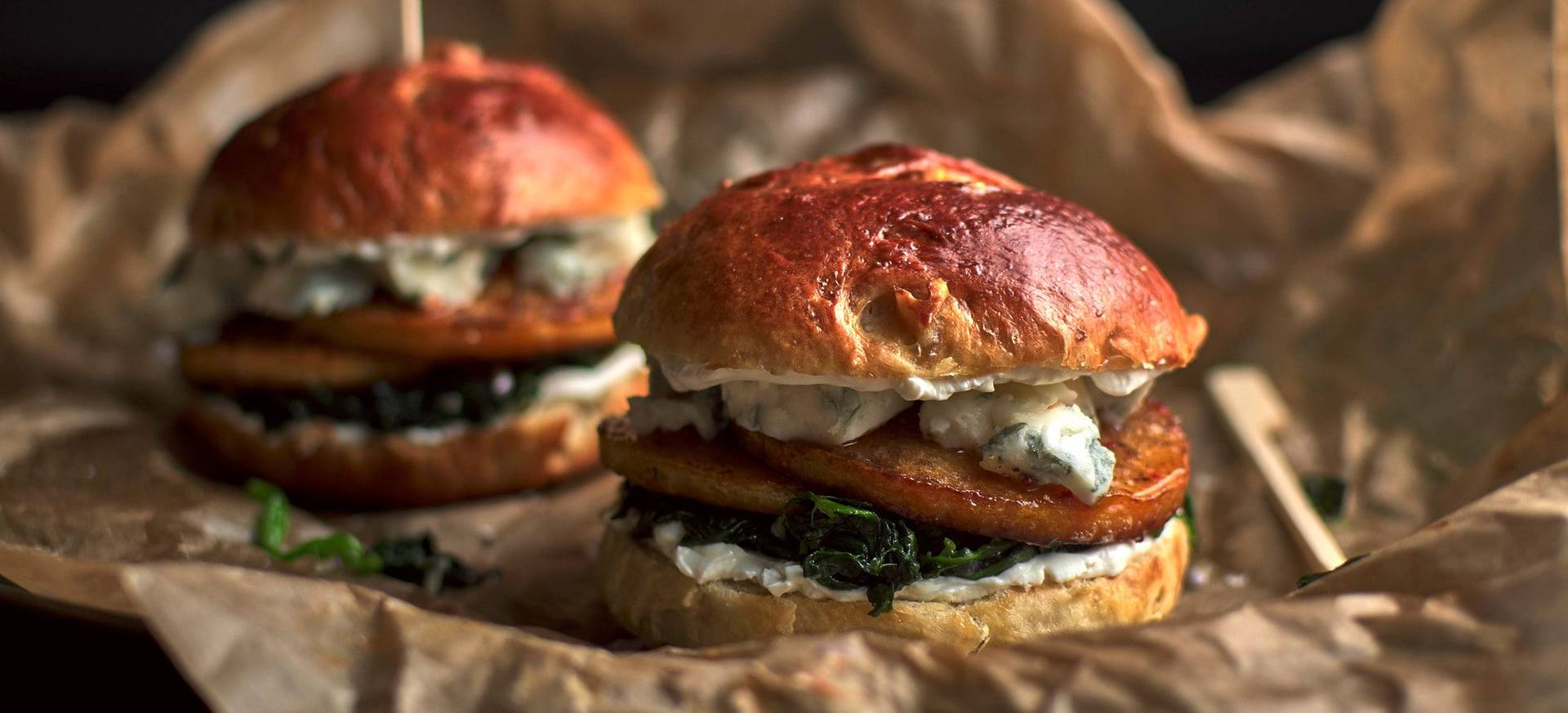 Pumpkin season
When do you know pumpkin is in season? Well, when every second picture in your newsfeed shows pumpkin soup or roasted pumpkin. No doubt these are all delicious recipes that can often be found on our table too, but I wanted to approach the topic of pumpkin from a different direction in this case. A simple recipe for a vegetarian burger it should be and pumpkin has replaced the classic beef patty. My pumpkin burger will show you, how to enjoy a hearty burger without meat but without missing on flavor. This pumpkin-brioche burger with blue cheese and spinach is super juicy, super veggie and so good.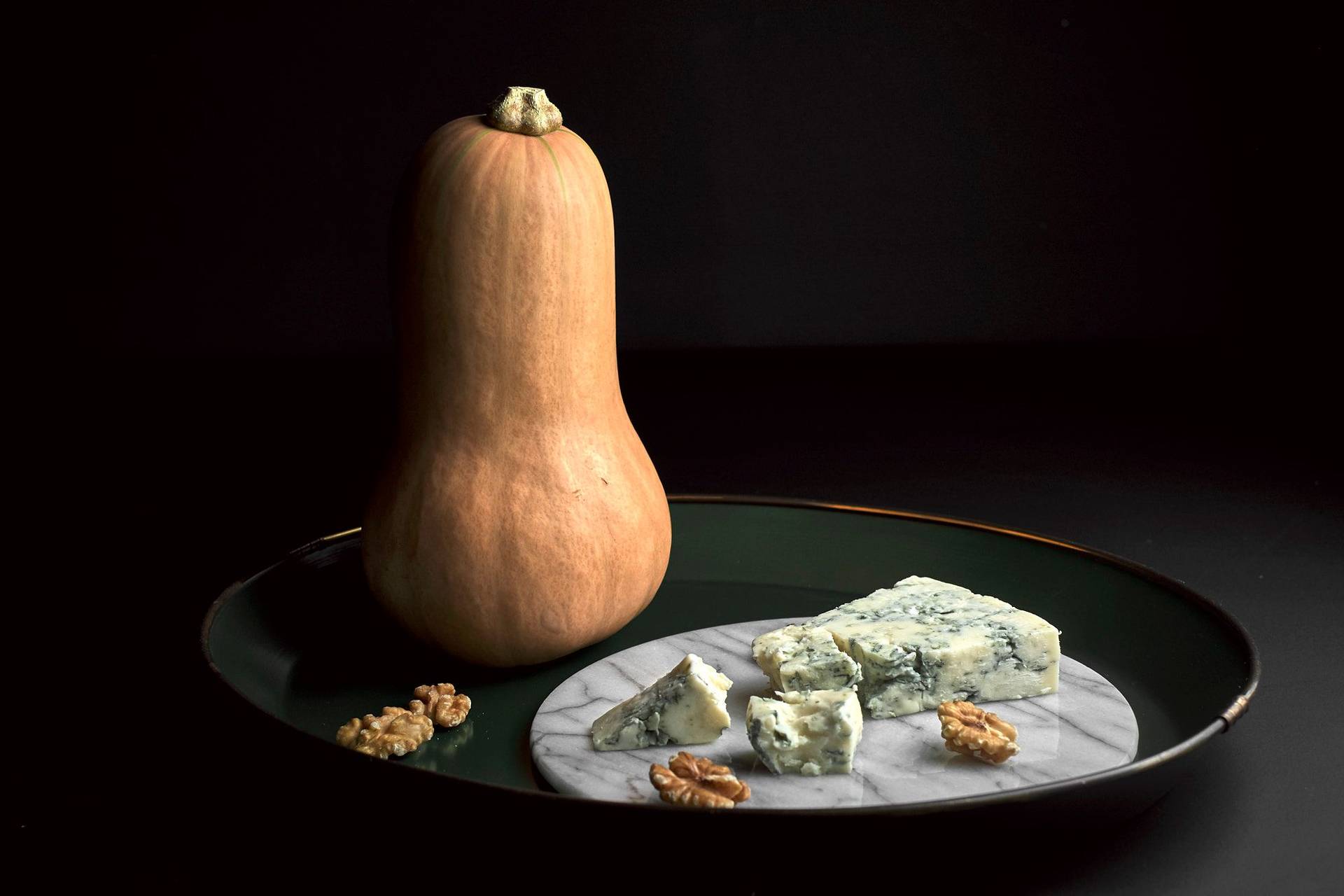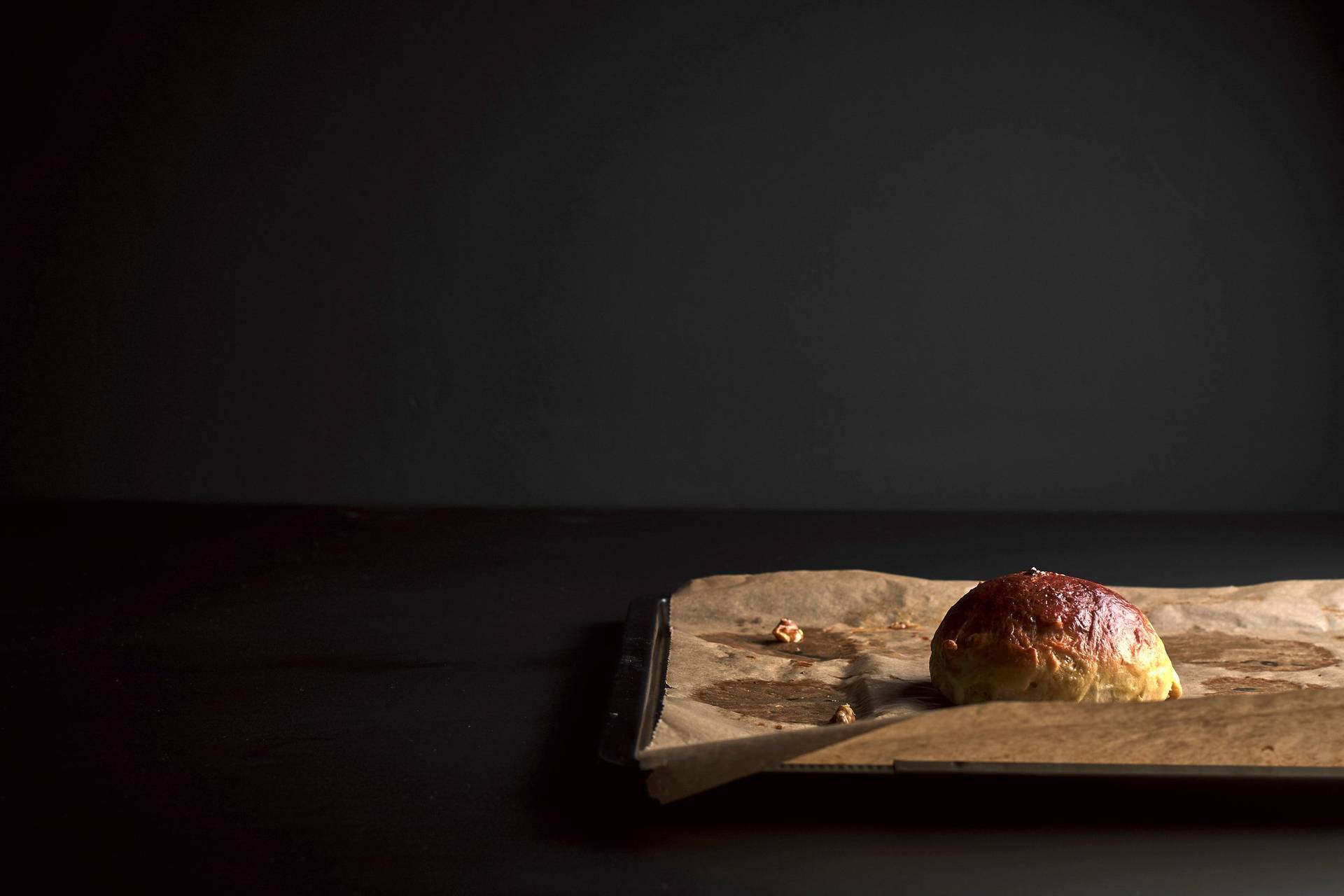 Brioche for burger buns
As a burger bun I wanted to use a brioche, because the sweetness of the brioche buns and the walnuts contained therein match with the strong tangy flavor of the blue cheese and support the pumpkin. A little sauteed spinach takes over the green part on my burger and when it comes to the choice of spread, I opted for cream cheese, but here you can just use any spread you like. Be creative and build your own pumpkin burger. I am looking forward to your comments and creations from this burger recipe.
For even more pumpkin recipes check out my creamy pumpkin tart or my pumpkin variation!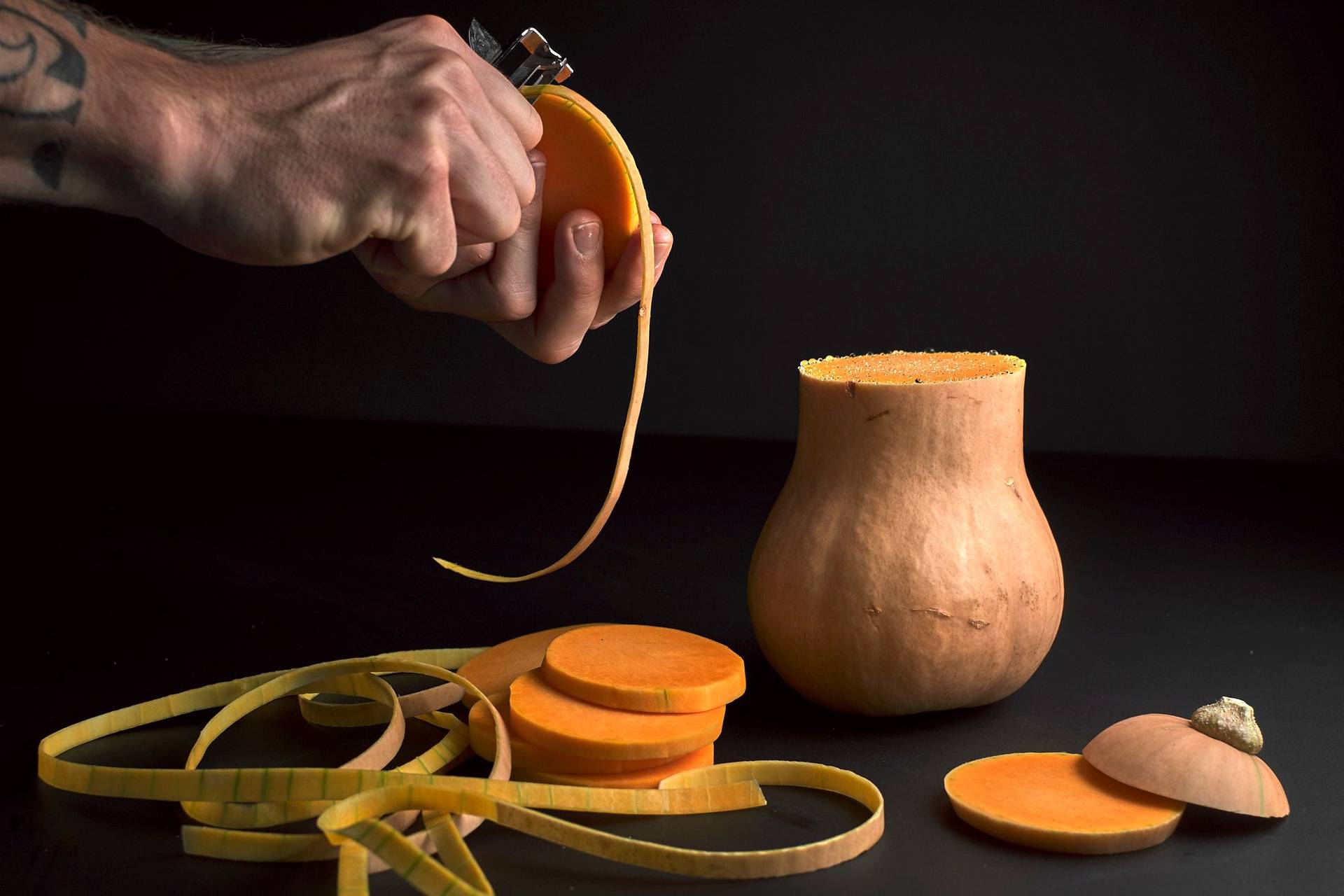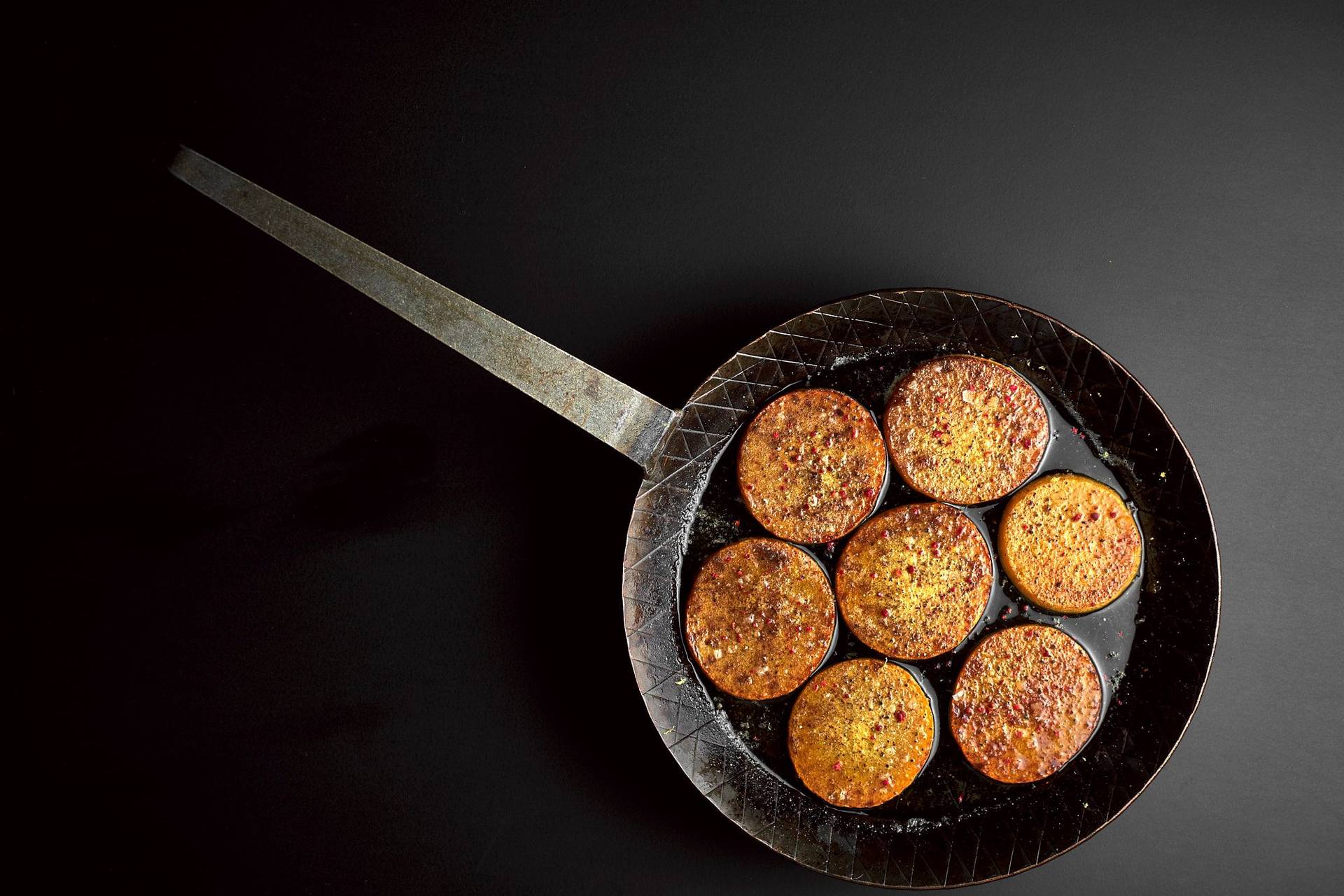 Recipe
Vegetarian Pumpkin Brioche Burger With Blue Cheese
2 Persons20 Minutes
Pumpkin Patty
1/4 Butternut Squash
30 g Oil
1 Tbsp Butter
Salt, Pepper, Nutmeg, Agave Syrup & Chili to taste
For the pumpkin patty, cut the butternut squash into 1cm thick slices and peel off the skin. Put the oil in a hot pan and fry the pumpkin on both sides until golden brown. Now add the butter and spices and remove the pan from the heat.
Sautéed Spinach
100 g Spinach
1 tbsp Butter
1/2 Shallot
Salt, Pepper, Sugar, Nutmeg to taste
For the sautéed spinach, put the butter in a pan and heat up until brown. Now sauté the spinach in the brown butter, then dice the shallot and add to the spinach along with the spices.
Serving
60 g Blue Cheese
60 g Cream Cheese
2 Brioche Buns
Before serving, cut the brioche buns in half and either toast them or, even better, roast them in the pan from the pumpkin. Then spread the cream cheese on the brioche and arrange the spinach and pumpkin on two buns. Finally, add the blue cheese and cover the burgers with the top half of the brioche buns.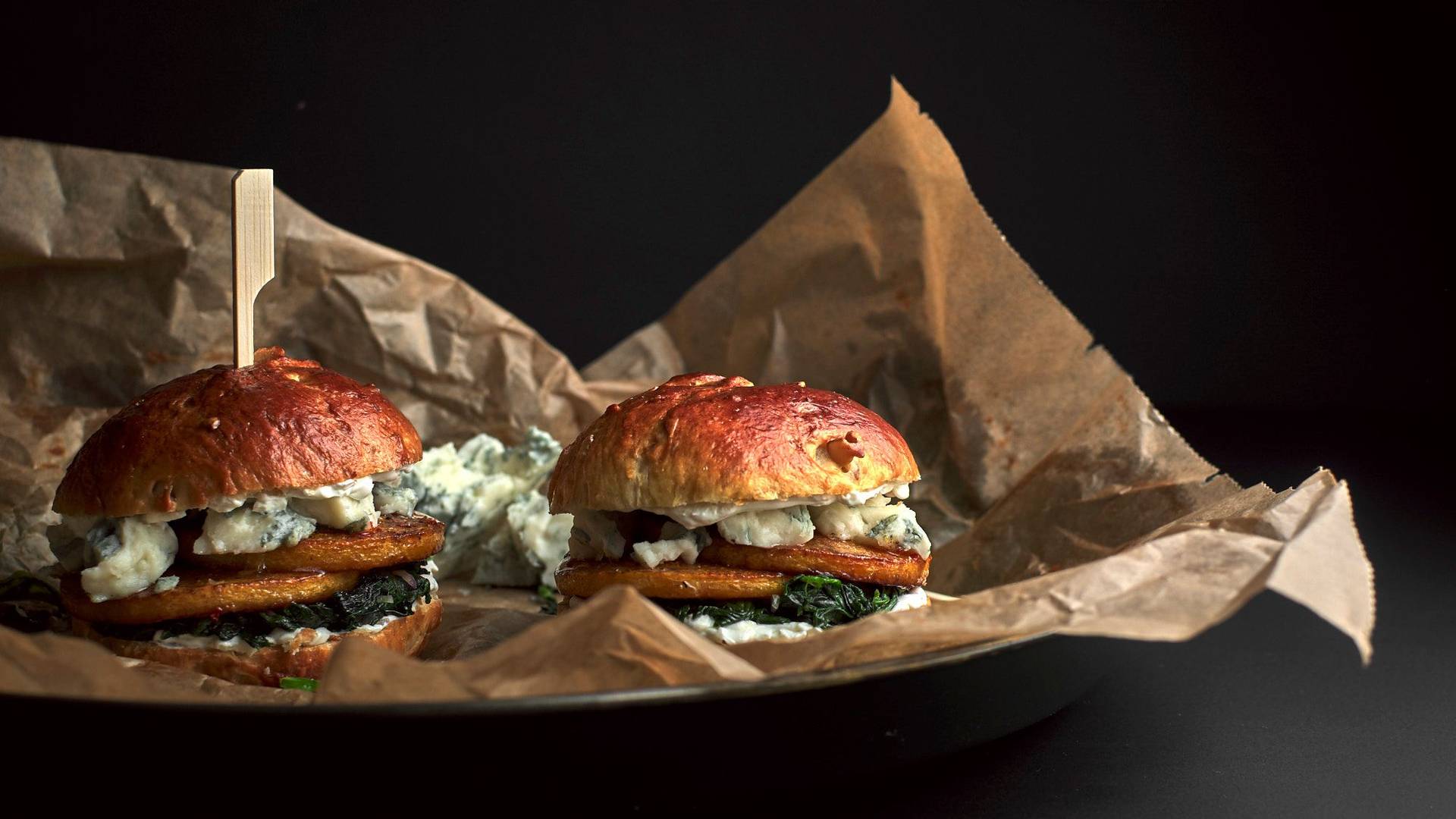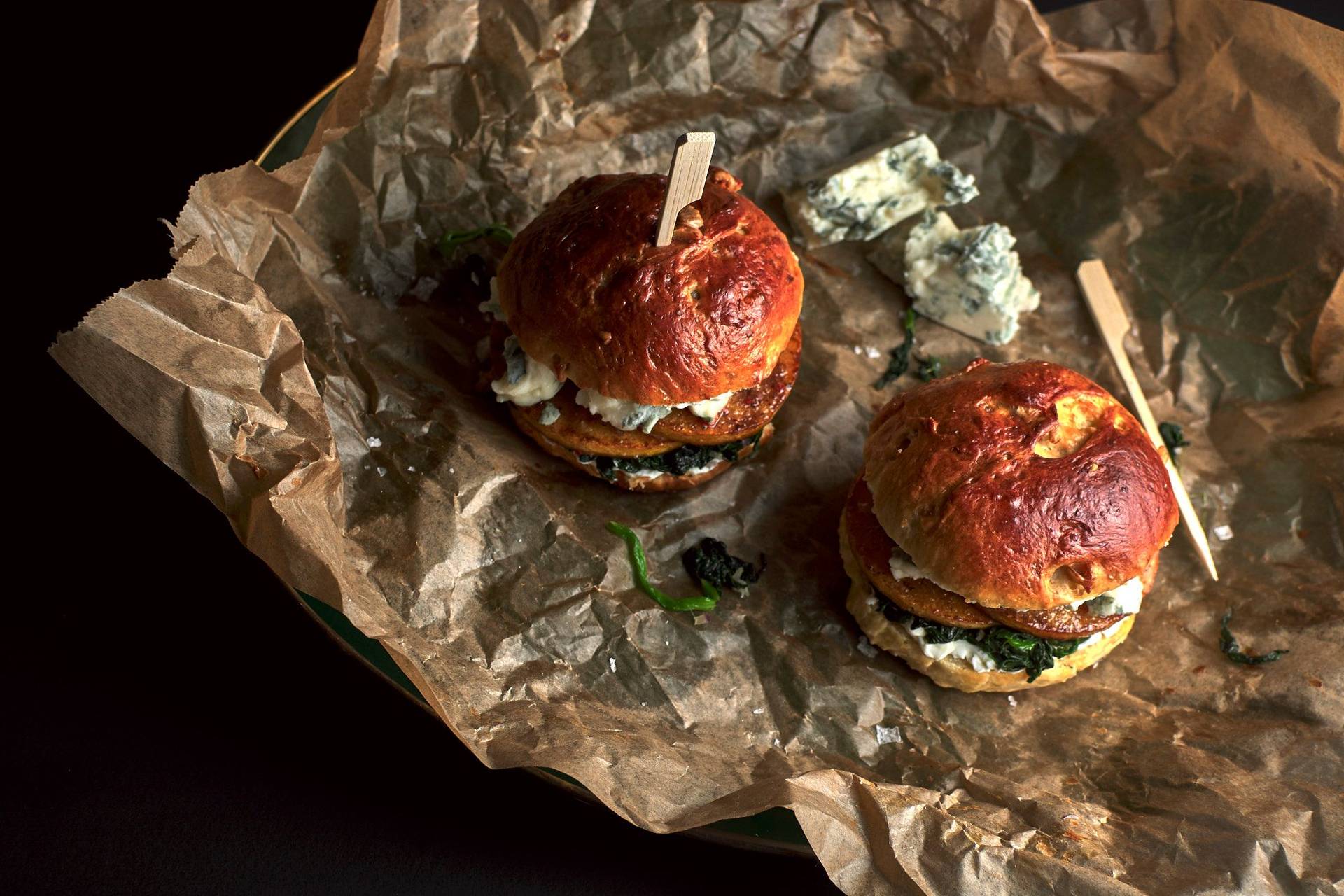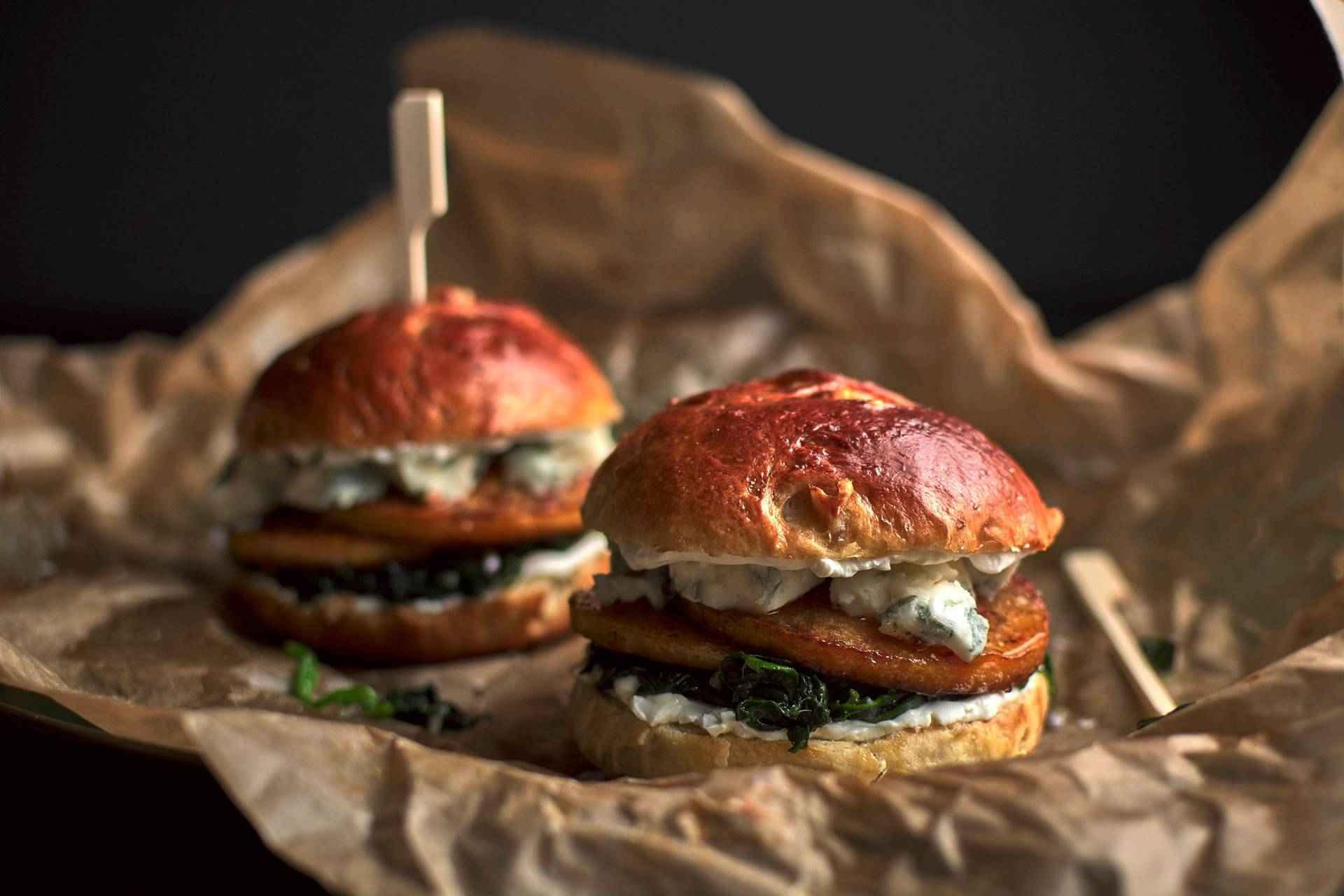 Newsletter
Can't get enough?
Get some secret ingredients through our newsletter!