Recipe
Brioche Buns with Walnuts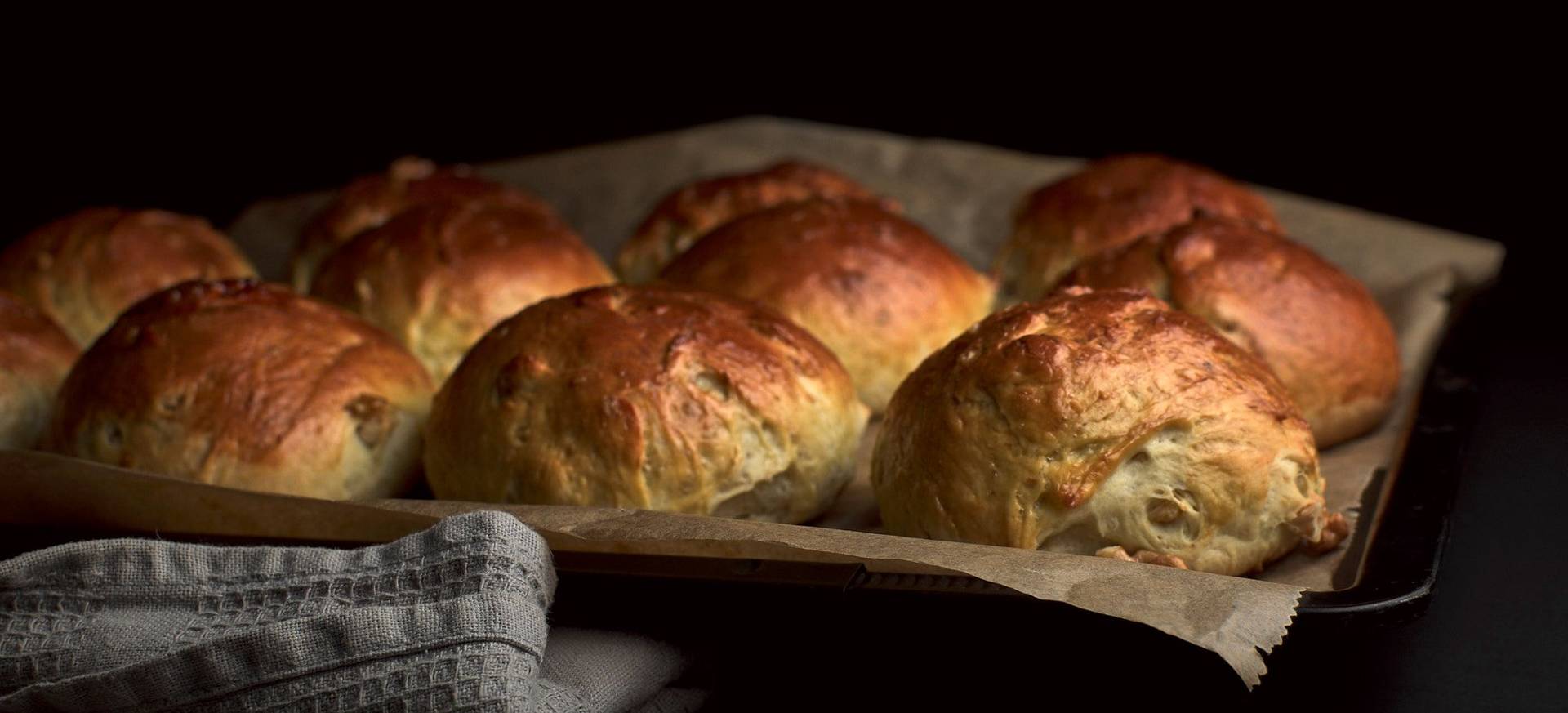 Weekend time is roll time, at least for us. I love to eat them lukewarm with butter and homemade jam. I usually bake one or two different rolls during the week and then freeze them. The sourdough always needs a little more time to mature, like a yeast dough for brioche. I usually prepare one type of rolls on Friday so that I can bake it fresh for breakfast on the weekend. Since we always vary with our bread and rolls, this time it was a wonderfully fluffy brioche to have freshly baked for breakfast. Also yeast dough can, if you want to, ripen and rise cold overnight. So, at least for this breakfast rolls you do not have to get up so early. You can freeze the remaining brioche with a clear conscience and simply eat another time!
A love letter to brioche
This French yeast dough recipe for classic brioche has been with me for two decades now and, except for the occasional addition of walnuts or dried fruit, for example, it hasn't changed. Back then, we baked it fresh twice a day for lunch as well as dinner service and I can well remember how happy I was when not all brioches were served to the guests. So, I was able to grab a bite here and there myself. For me, the classic brioche with its high butter and egg yolk content is the queen among the yeast dough pastries. Sure, fresh Danish pastries, juicy cinnamon buns or yeast dumplings are also always worth a sin, but still, for me, nothing comes close to this delicious brioche recipe. When you make the brioche dough, the whole room and your hands smell delightfully of yeast dough and butter. I think this smell would also be a nice idea for a room scent. What a great smell.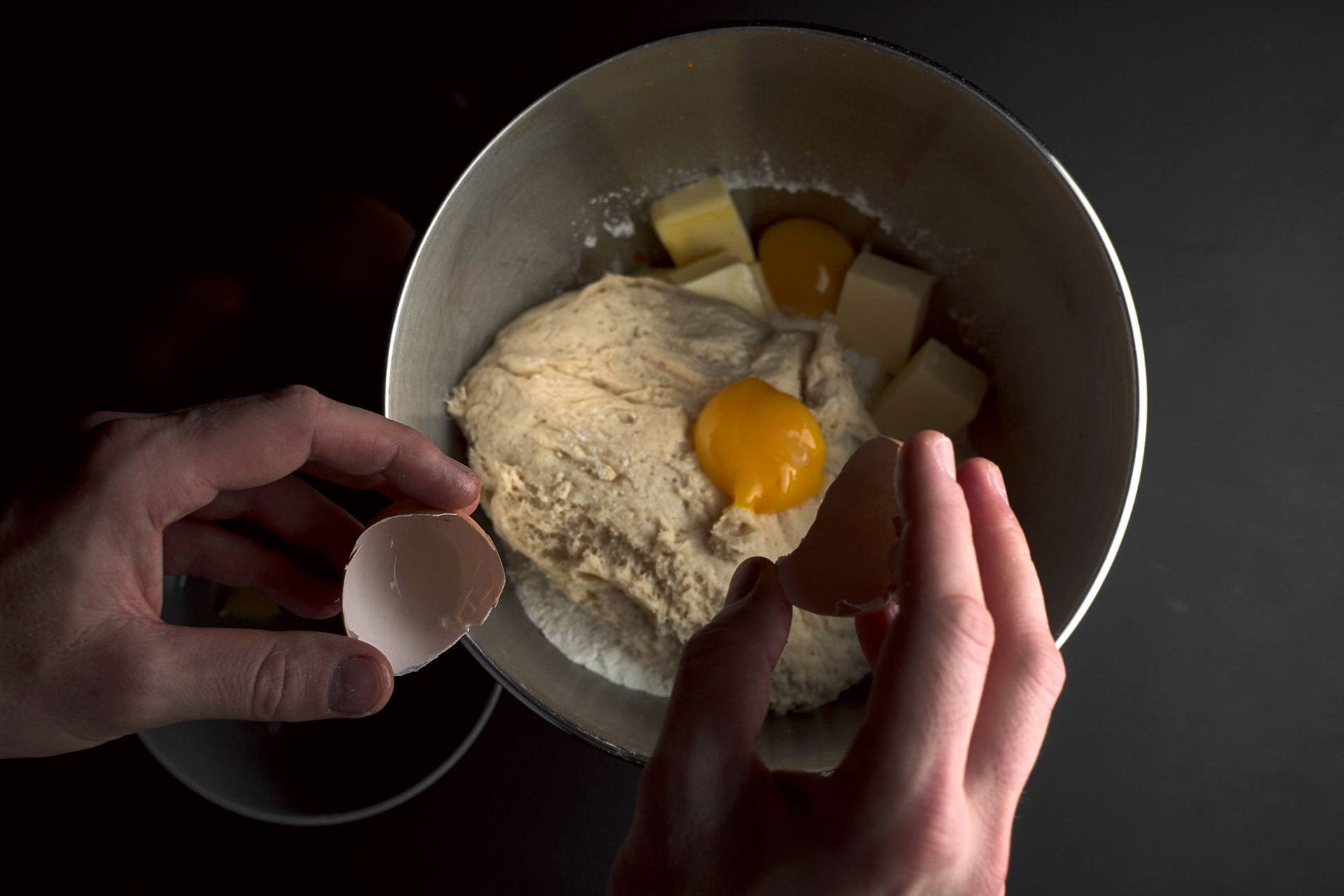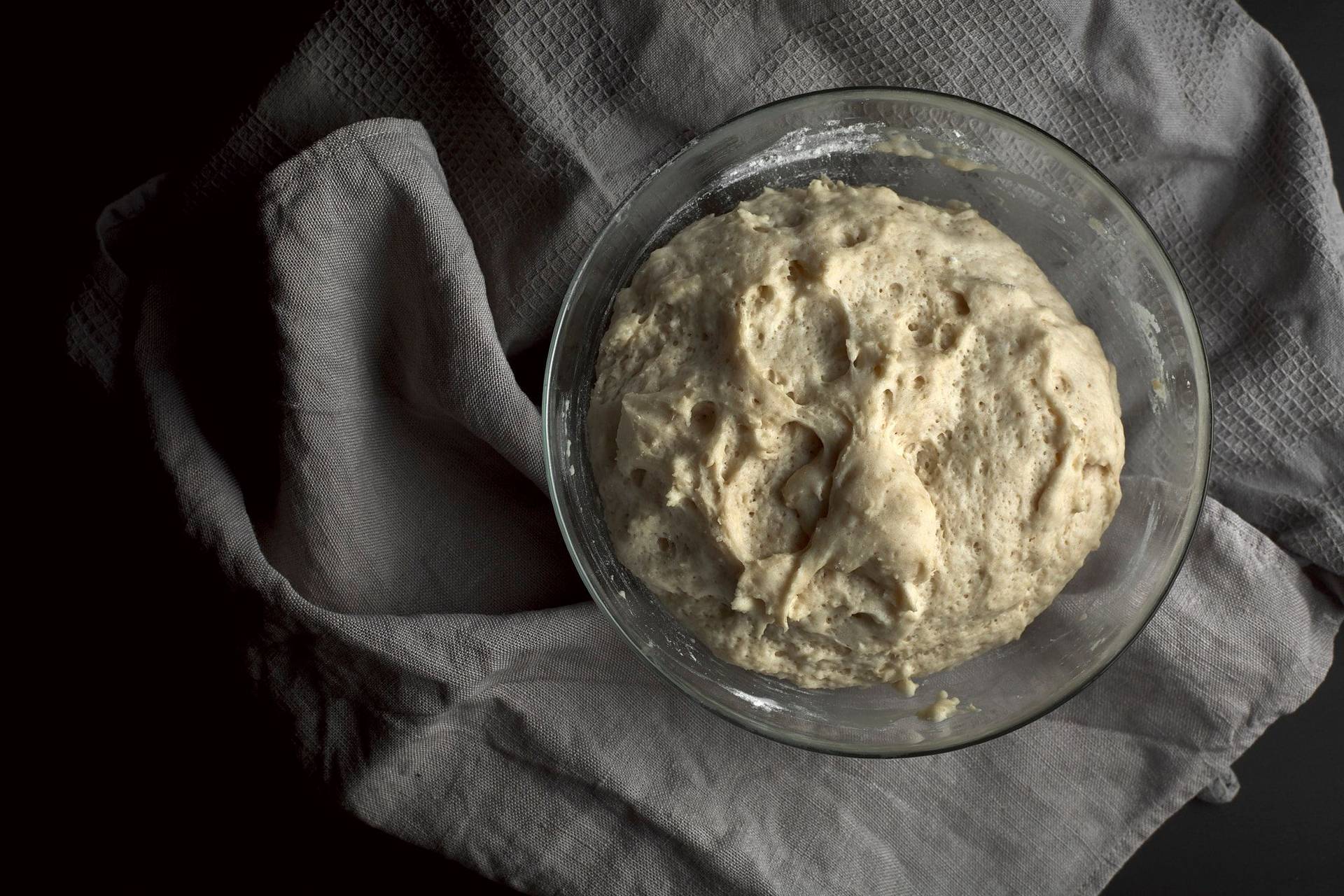 Brioche modification
As mentioned, the recipe as you see it here is unchanged, yet you can vary the taste a bit by adding nuts, dried fruits or even herbs. Brioche is usually served in France for breakfast, but also with savory dishes such as paté. This combination of savory ingredients with the sweet brioche is just a dream. Especially worth mentioning would be the sinful version, which is still fried in brown butter before serving. This is certainly very rich, but hard to beat in taste and texture of the brioche. Please have a look at my Easter Bread Sandwich or Asparagus Katsu Sando, which I prepared exactly this way. Nevertheless, this is about brioche buns with walnuts. These are not only a delicious breakfast roll, but also a great burger bun. The brioche production as such is really simple and requires above all a little patience, so that the yeast can do its work. So, get to the dough and try my brioche with or without walnuts right away!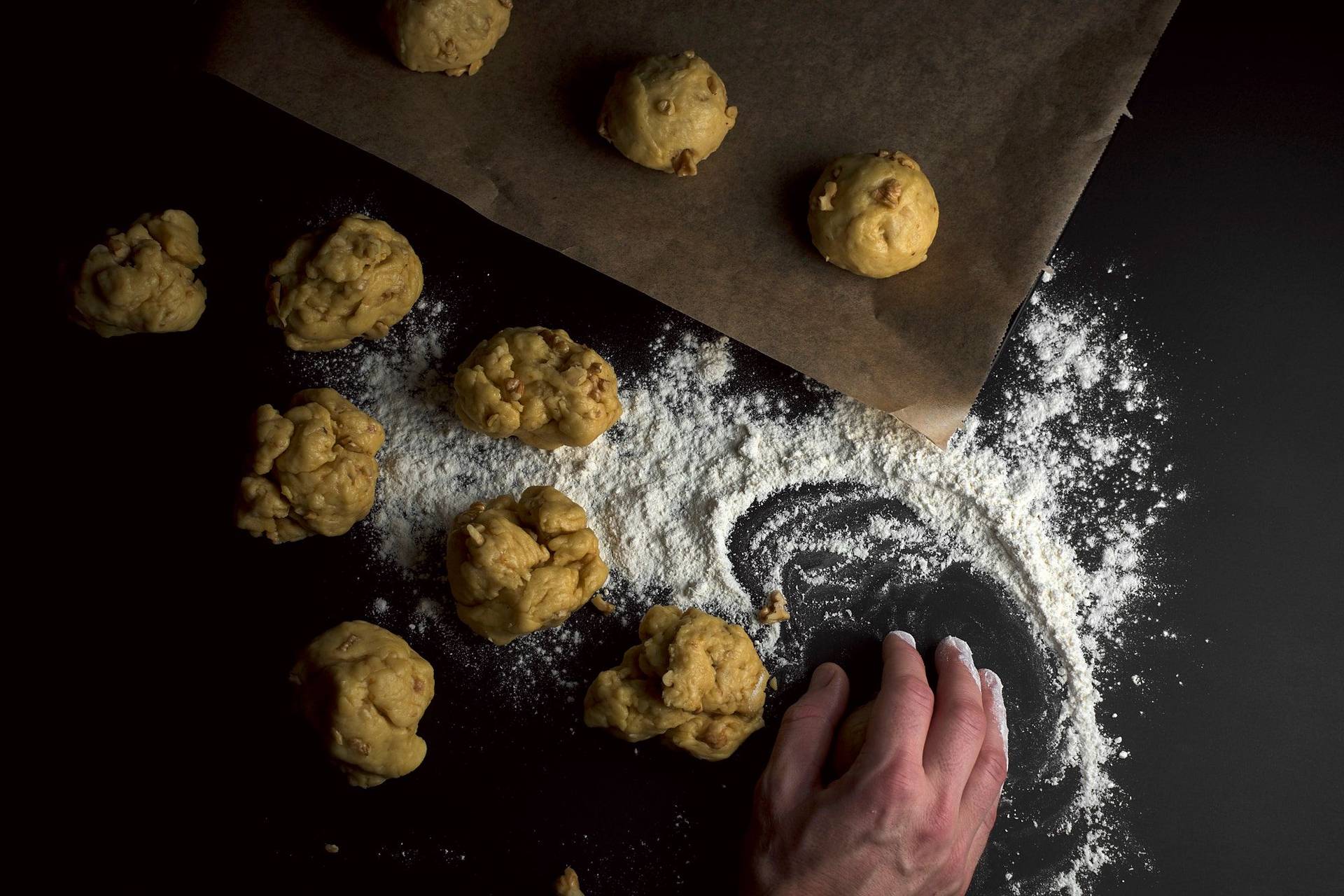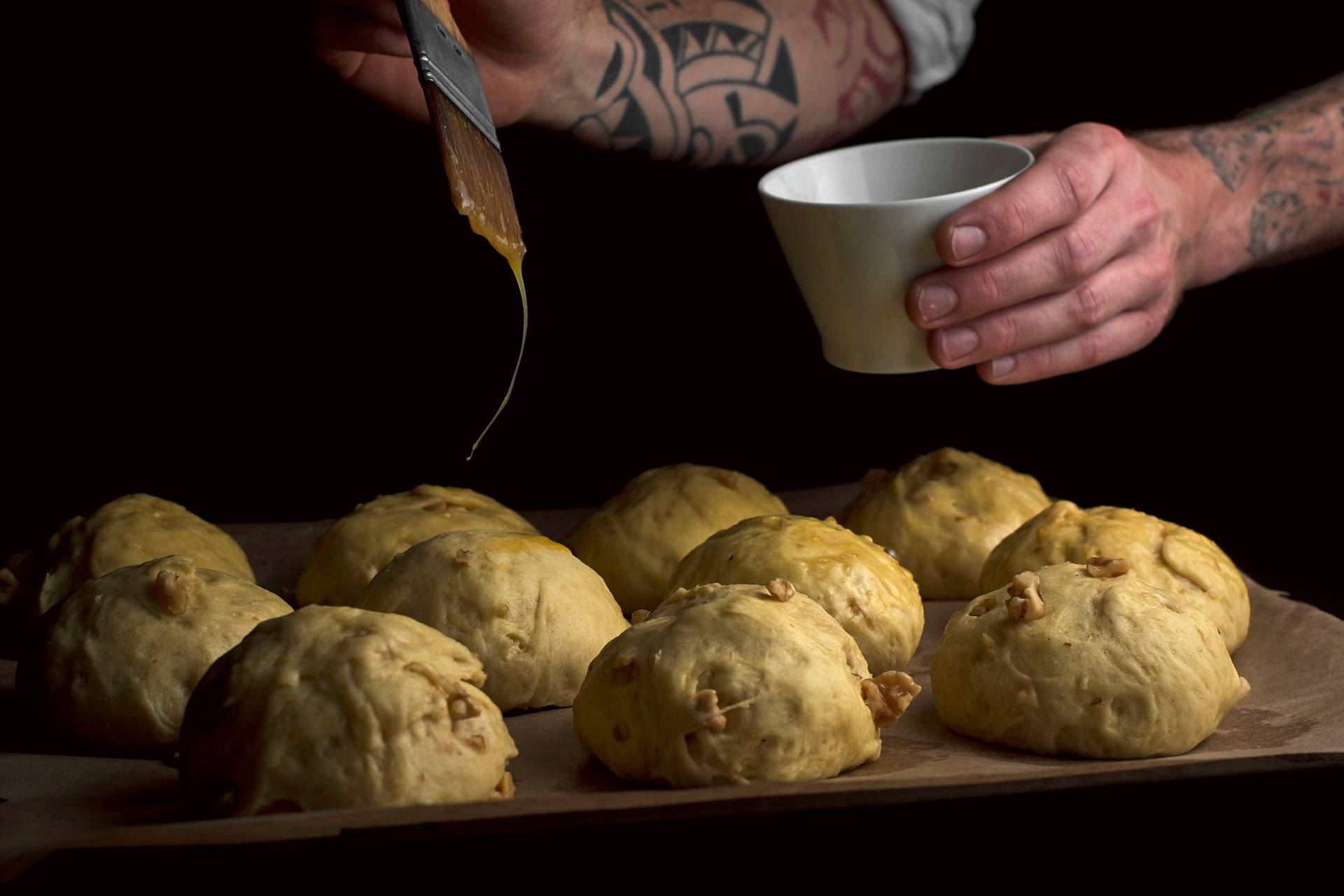 Recipe
Brioche Buns with Walnuts
5 Persons3 Hours
Brioche Dough
500 g Flour
6 Egg Yolks
125 g Butter
150 ml Milk
50 g Sugar
42 g Yeast
1 cl Rum
1/2 Orange
5 g Salt
100 g Walnuts
For the brioche, first make a pre-dough. To do this, warm up the milk to 40°C and dissolve the yeast in it. Add the sugar and 1/4 of the flour and mix, then cover with a kitchen towel and place in a warm spot for 20 minutes to rise. Then add the remaining ingredients and knead the dough at medium speed for about 15 - 20 minutes. Let the dough rise again in a warm place for 20 - 60 minutes. When the volume of the dough has increased, it is folded once, this provides the fine crumb.
Now weigh out 95 g per brioche roll and knead all the rolls into smooth buns. Place the brioche on a baking sheet lined with baking paper and cover with a kitchen towel. Now let it rise again in a warm place for 60 minutes. Before baking, carefully brush the brioche with a mixture of egg yolk, milk and salt. This makes them shine nicely after baking. Use a 1:1 ratio for this. Then bake the brioche in a preheated oven at 190°C for 15 - 20 minutes until golden brown.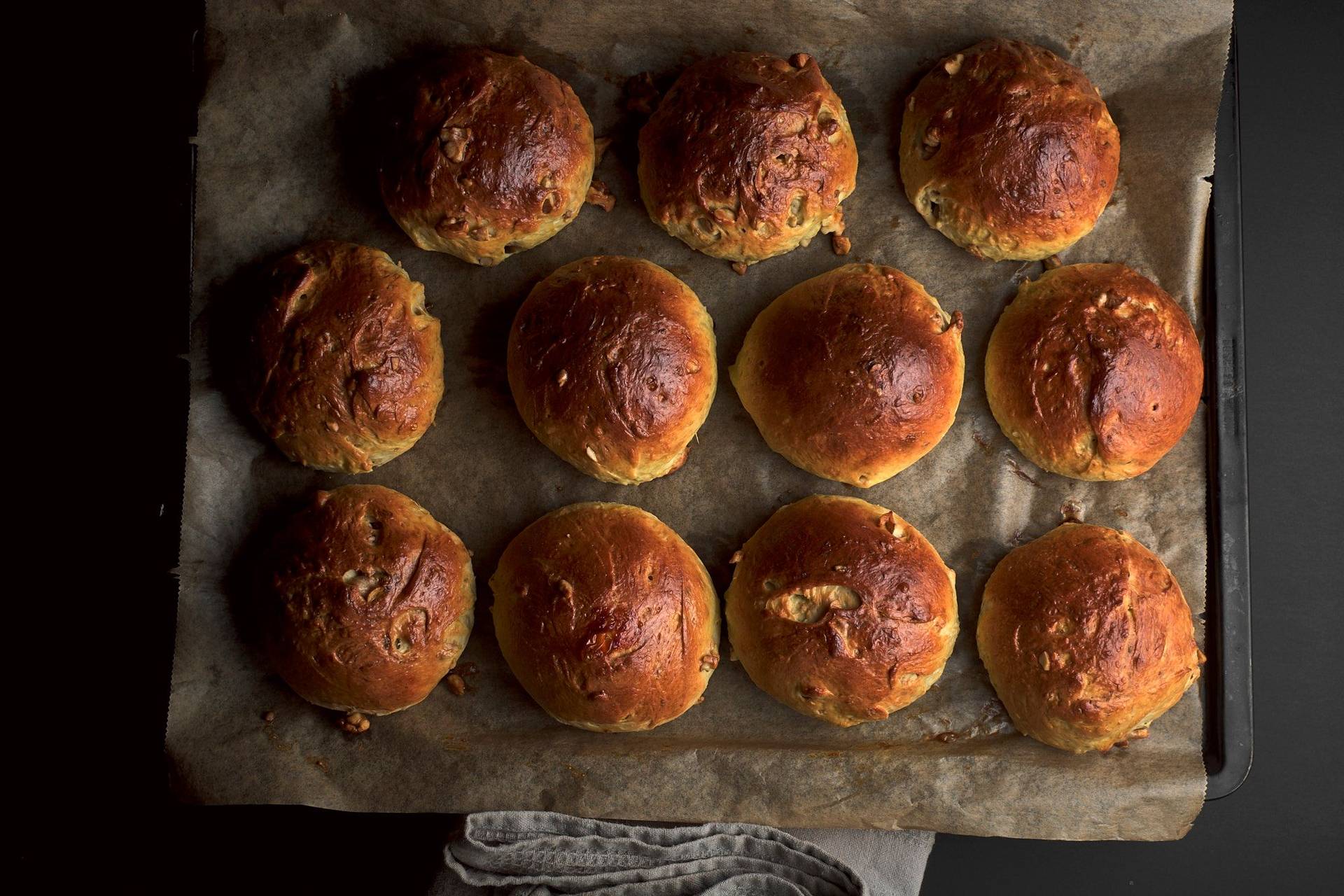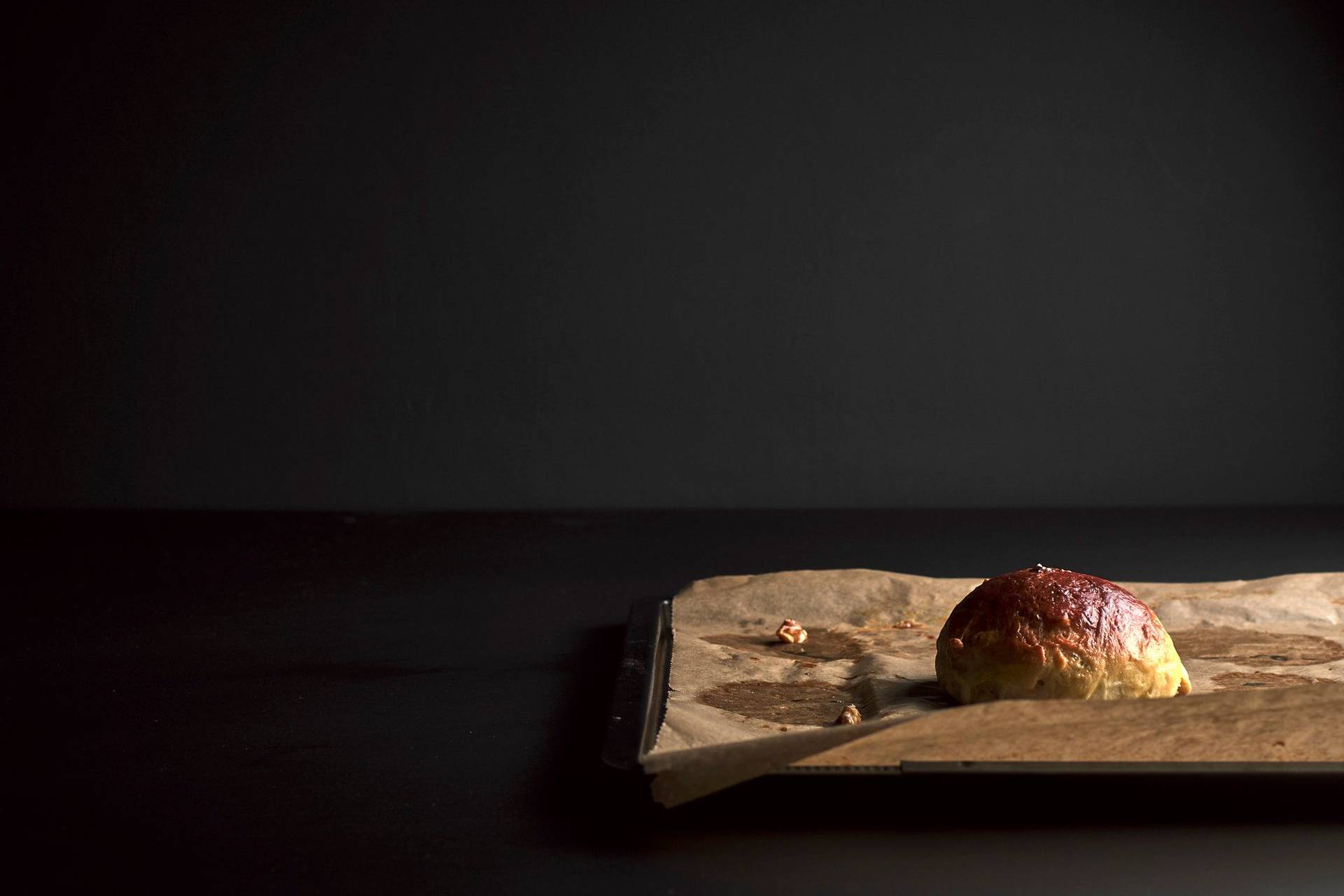 Newsletter
Can't get enough?
Get some secret ingredients through our newsletter!