Recipe
Cantaloupe Melon Sorbet with Chocolate Pesto
Dessert | Vegan | Gluten-Free | Dairy-Free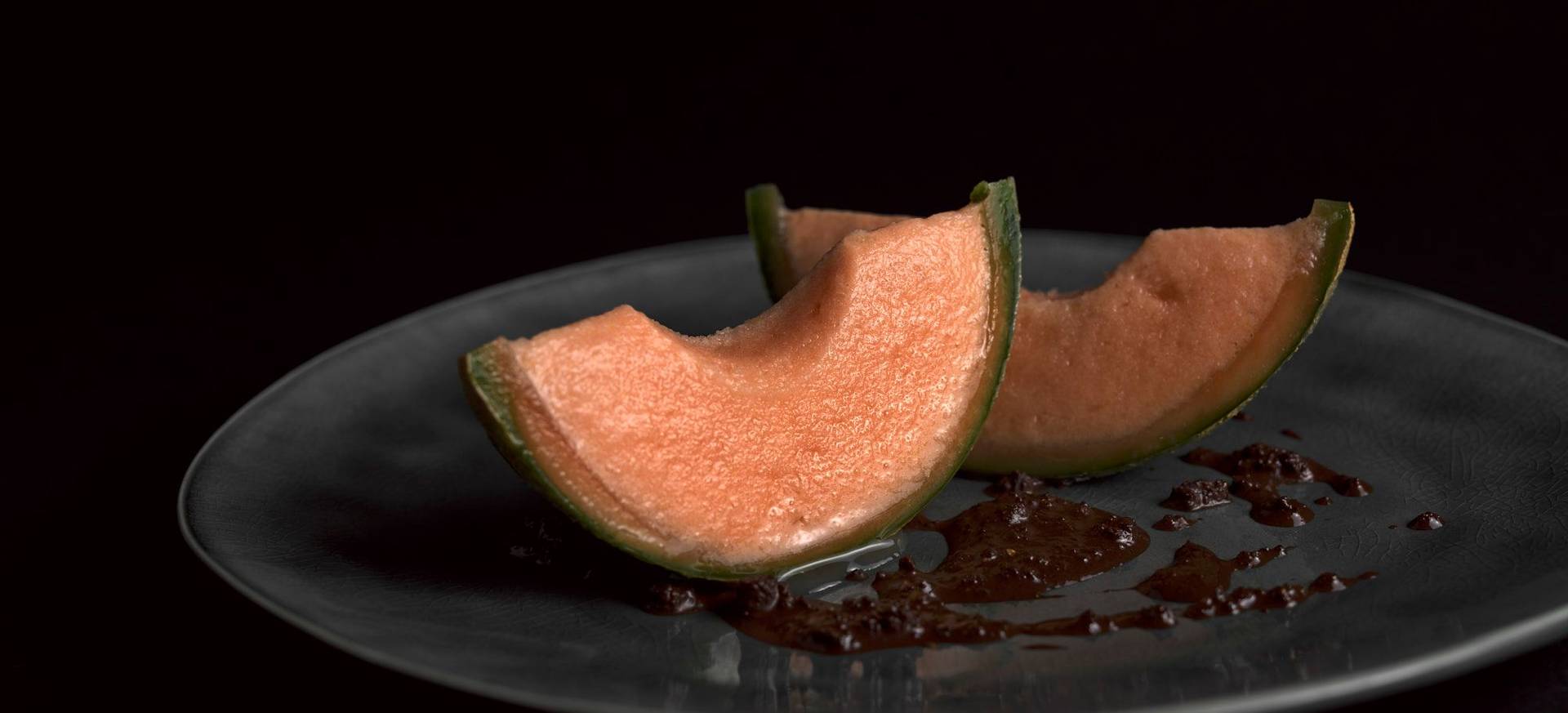 This article contains advertising.
This simple dessert recipe for Cantaloupe Melon Sorbet is a throwback to a previous job for me. The menu at this time was more classically influenced, but still very inspiring to me. We always served this recipe during summer with fresh strawberries and chocolate caramel. Yet it is as simple as you can imagine. The taste of this dessert was reduced to pure cantaloupe melon and the presentation in form of the actual melon itself, where melon pulp has been exchanged with melon sorbet. Years later, I wanted to take the melon sorbet out of the drawer again and give it a small revival.
Sorbet done in no time
For me, sorbet is always the better alternative to ice cream and it's so easy to make. You don't even necessarily need an ice cream maker. I just freeze the main ingredients and then puree them in my kitchen blender and voila, in a few seconds the sorbet is ready to eat. I also served the frozen cantaloupe melon to my kids without letting them know it was a sorbet. Their faces were priceless the moment they went to take a big bite and realized something was different here. "Dad, that's not melon, that's ice cream." These little things always make them happy and so it wasn't long before our iced melon was eaten.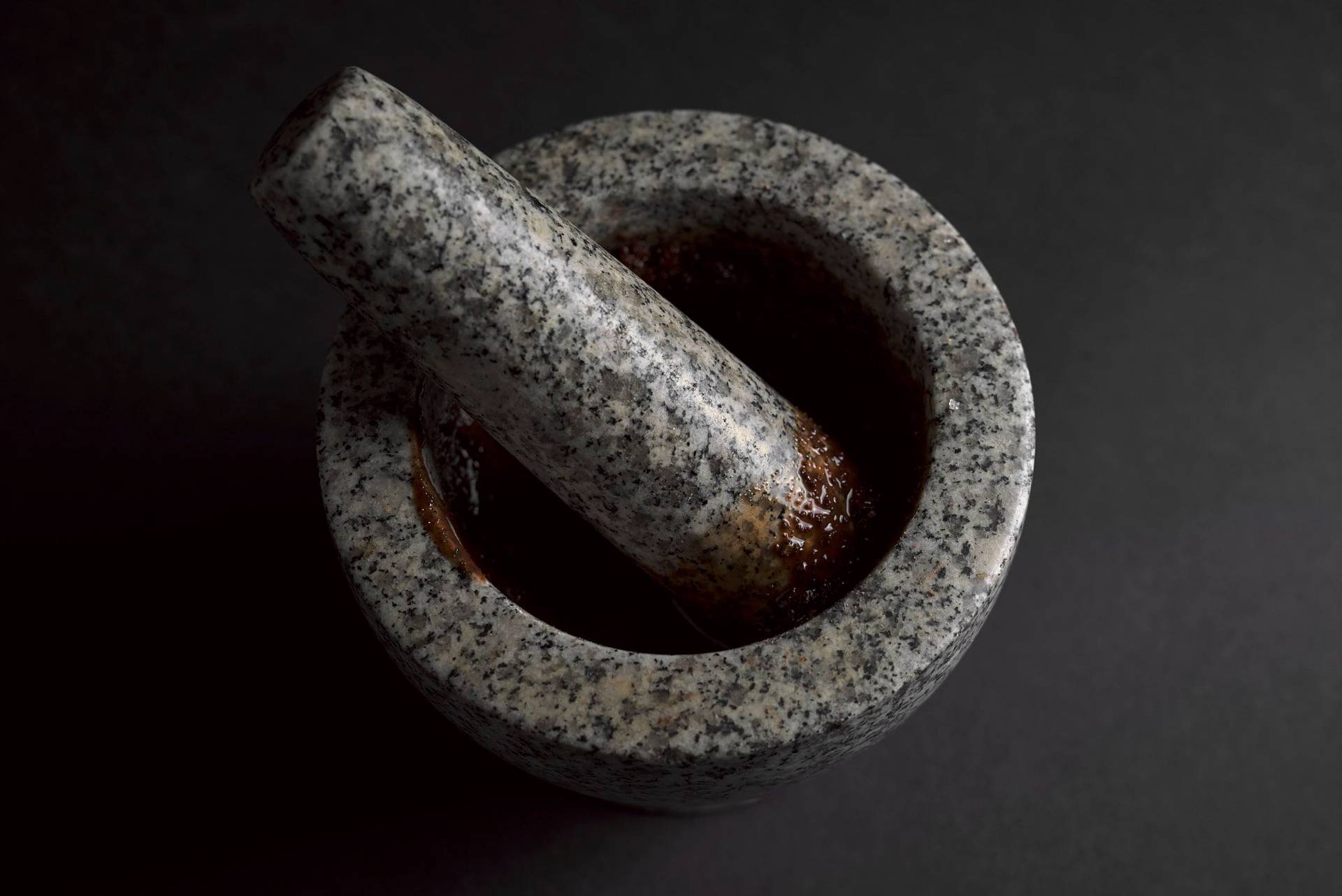 Sweet pesto with chocolate
I have always enjoyed serving pesto with desserts. If you simply omit the Parmesan when making it and add something sweet, for example, a pesto always gives desserts a special touch. My pesto variant today is a spicy chocolate pesto, which is prepared with black pepper. So, you put all the ingredients as usual in a mortar and work everything until the consistency of the pesto fits. The chocolate used also gives the pesto a nice binding and with the black pepper makes everything a really delicious mix. I really like the refreshing aspect of this sorbet in combination with the slightly spicy note of the pesto.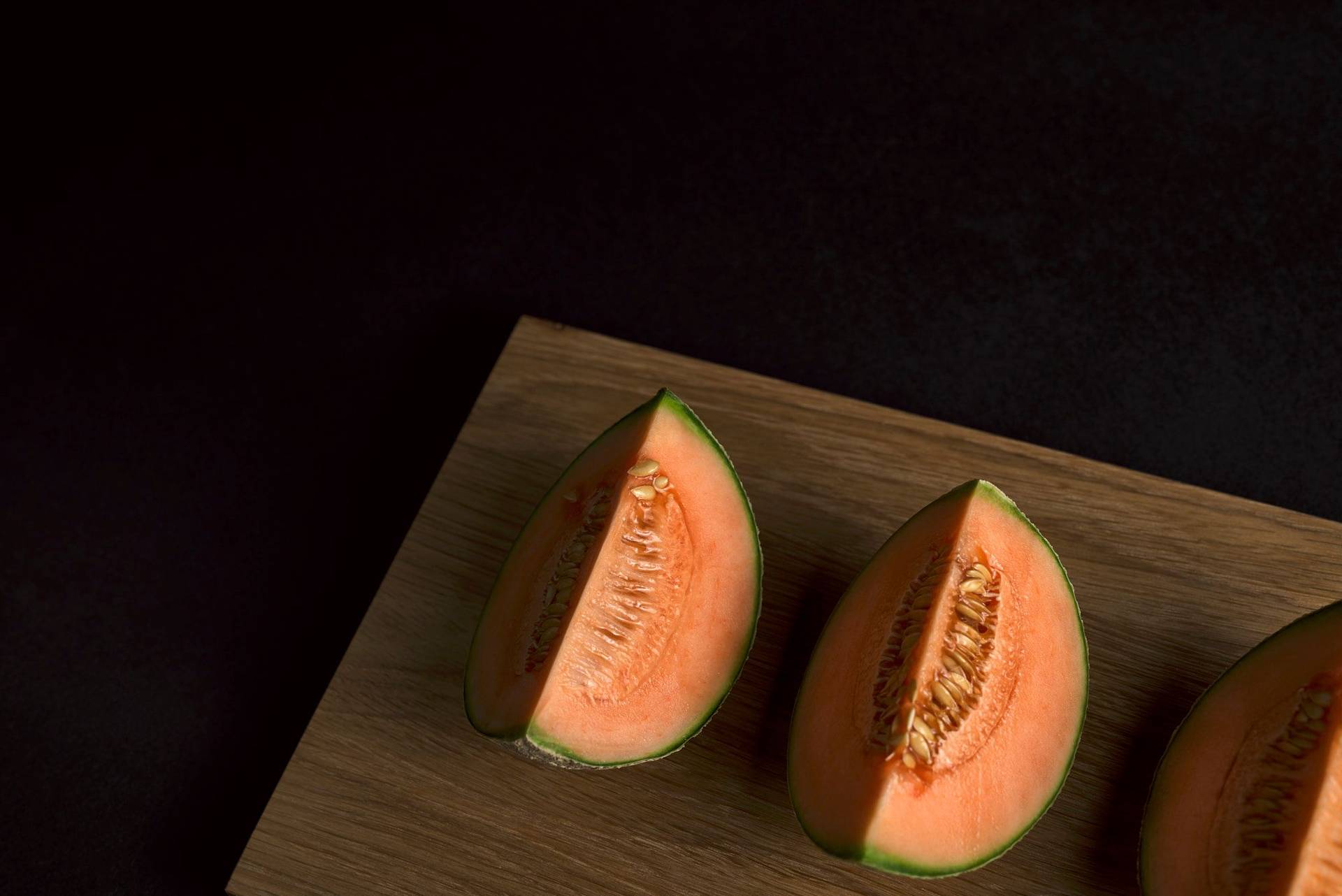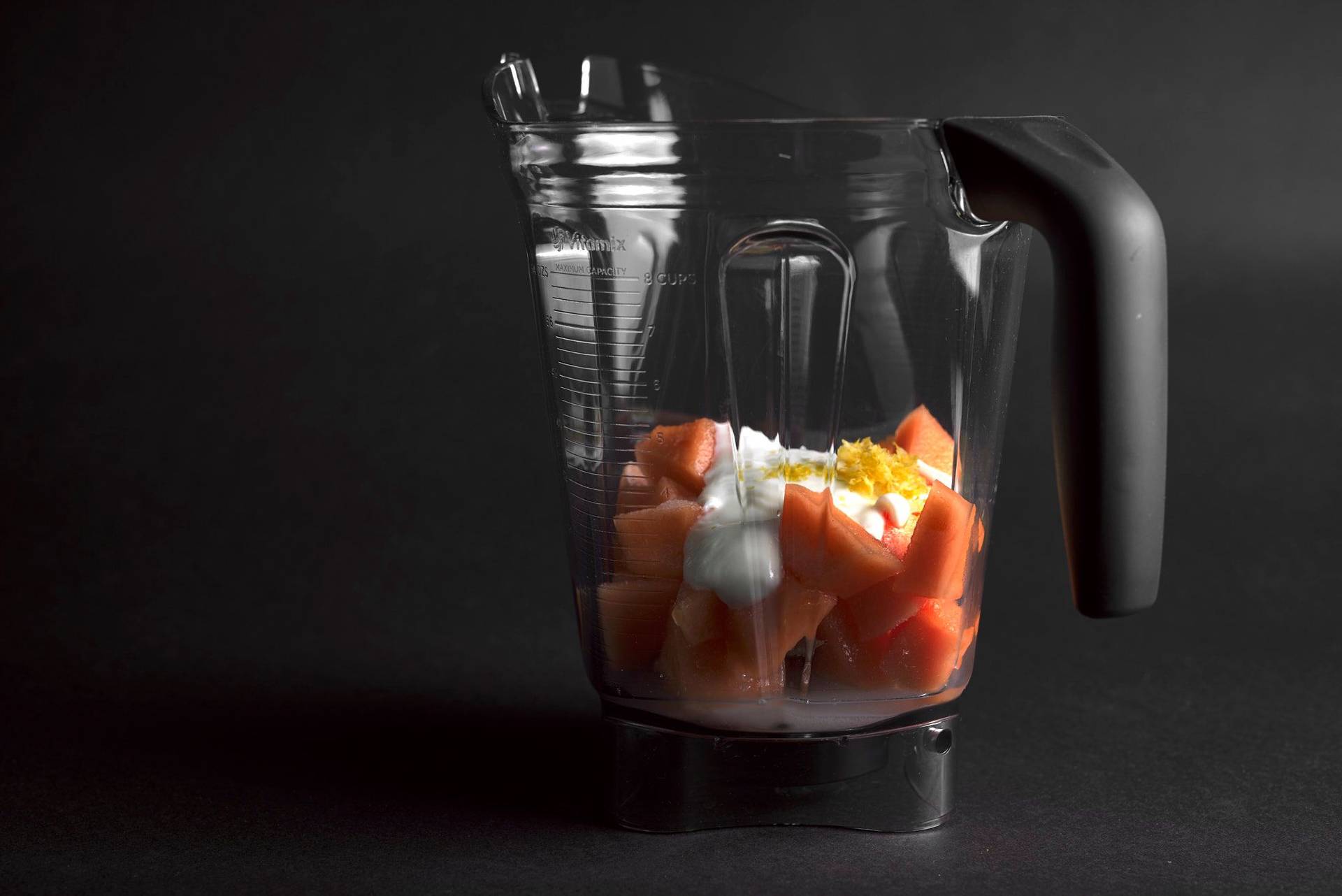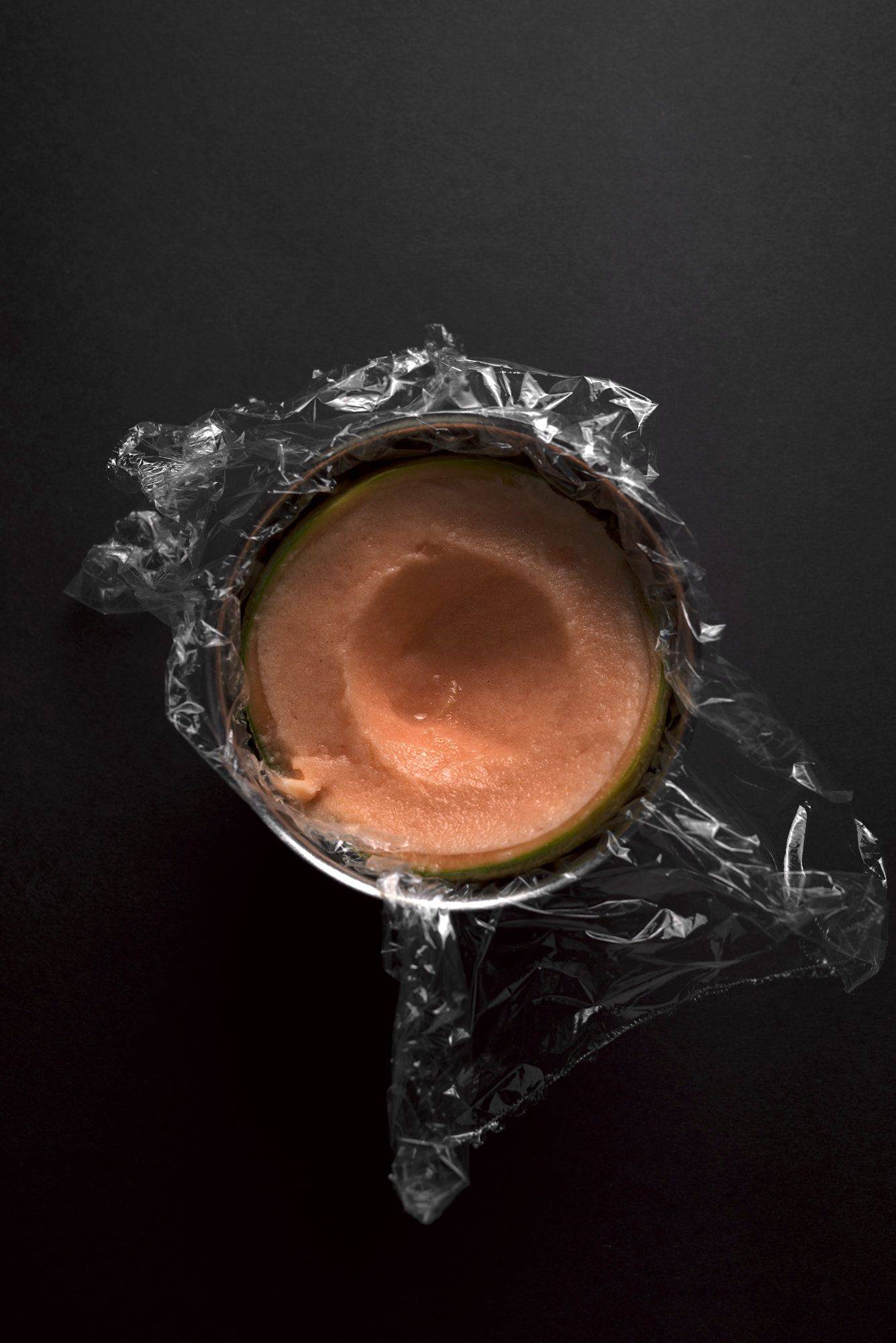 Recipe
Cantaloupe Melon Sorbet with Chocolate Pesto
4 Persons20 Minutes
Cantaloupe Melonen Sorbet
400 g Cantaloupe melon (1 pc)
40 ml Lemon Juice
4 cl Vodka (do not use for kids)
50 g Soy Yogurt
60 g Agave Syrup
For the cantaloupe melon sorbet, cut the melon into halves, remove the seeds and then cut each into three wedges. Carefully cut the flesh from the peel, roughly dice and freeze. Place the melon peel in a bowl lined with foil. This should be about the size of the melon. Puree the frozen melon with the remaining ingredients in a blender, then place in the freezer, stirring occasionally. Once the sorbet is frozen creamy, pour it into the bowl on top of the melon peel and store in the freezer until ready to serve.
Chocolate Pesto
25 Black Peppercorns
30 g Dark Chocolate
3 tbsp Olive Oil
Salt to taste
For the chocolate pesto, first grind the pepper in a mortar, then add the chocolate and grind it as well. Then stir in the olive oil and season with a pinch of salt.
Serving
Cantaloupe Melon Sorbet
Chocolate Pesto
Before serving, cut the sorbet into "melon slices", for this it is best to use a knife moistened with warm water. Then arrange some chocolate pesto on a plate and add the melon sorbet slices on top.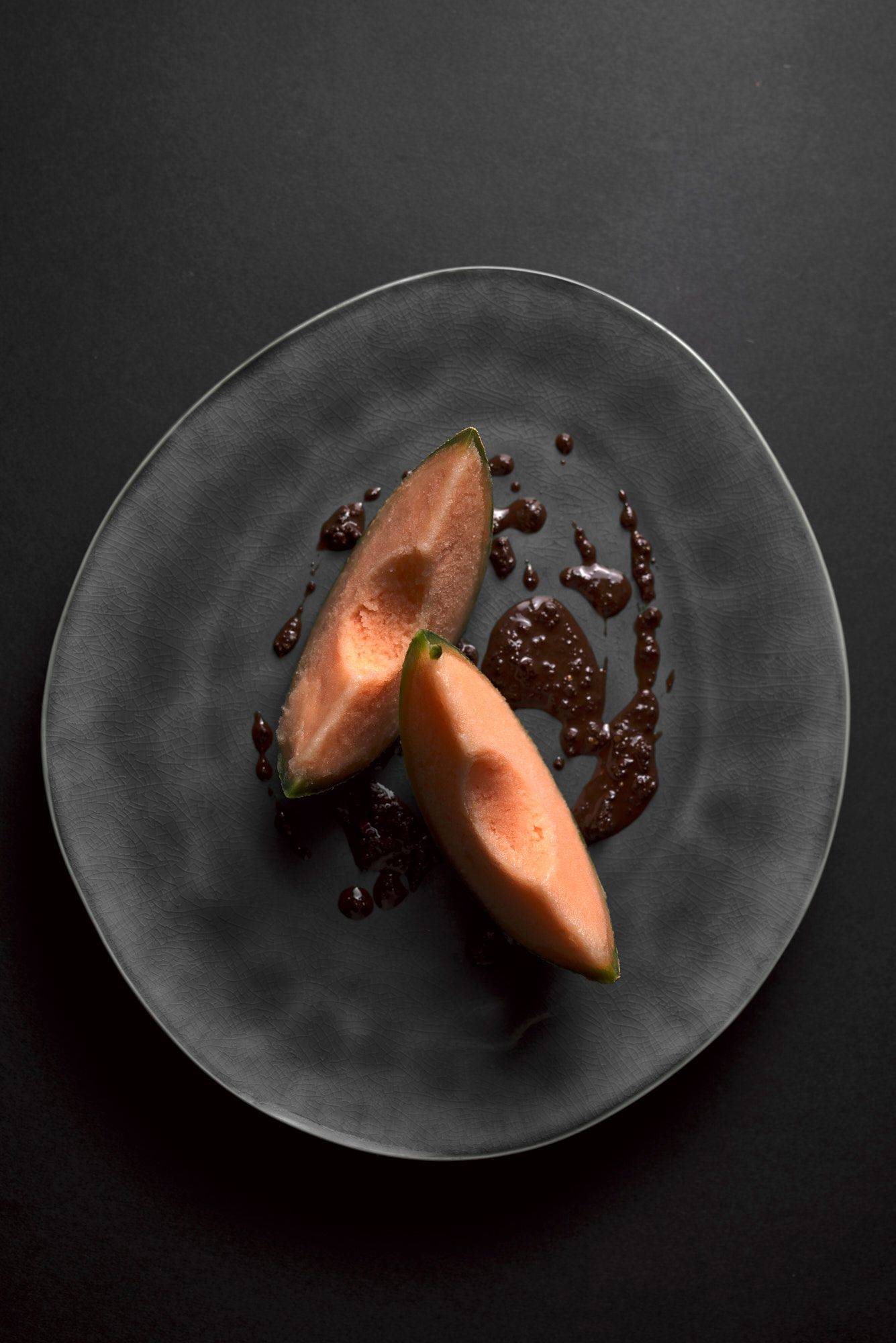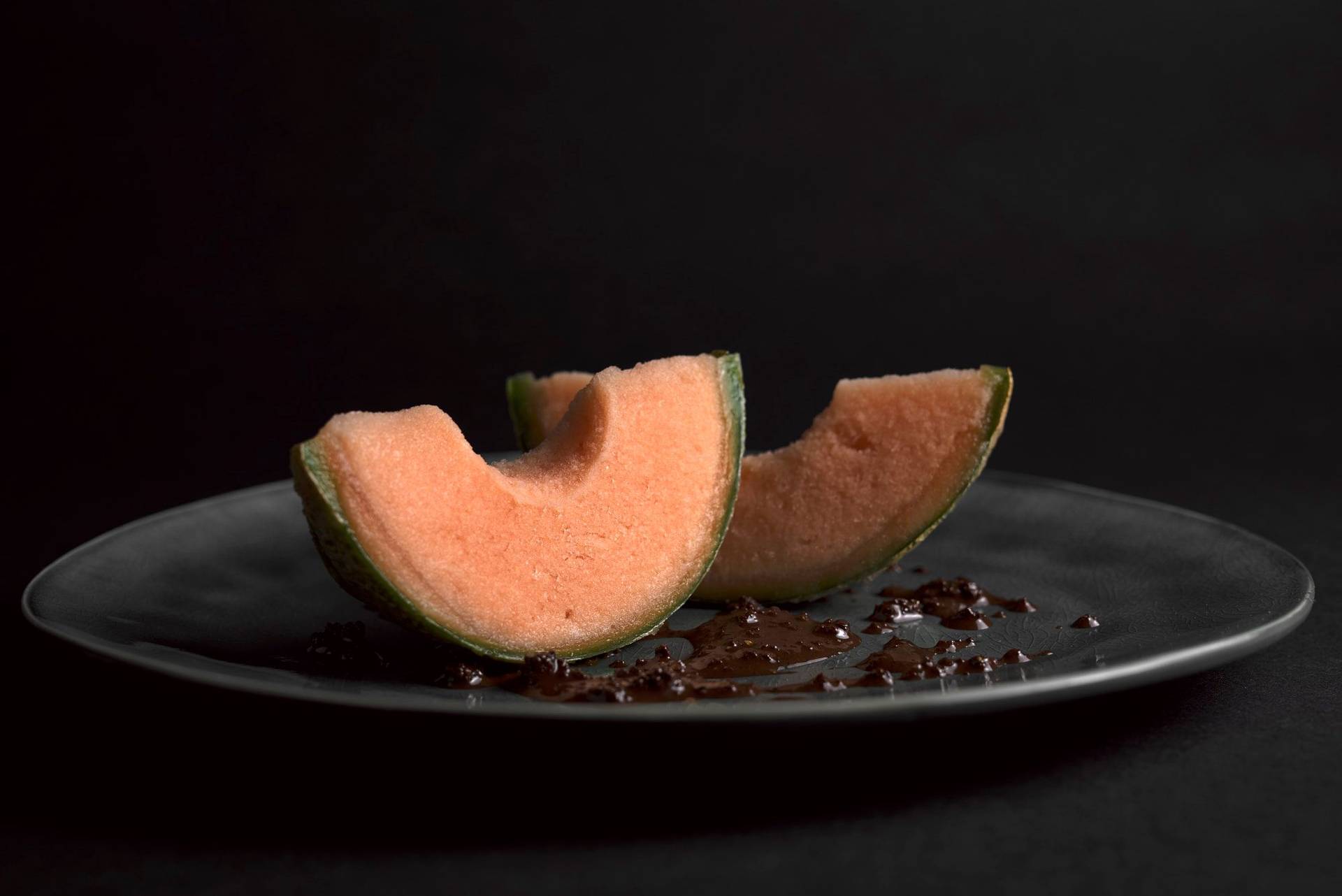 Newsletter
Can't get enough?
Get some secret ingredients through our newsletter!