Recipe
Bacon & Cinnamon Lollipop with Dark Chocolate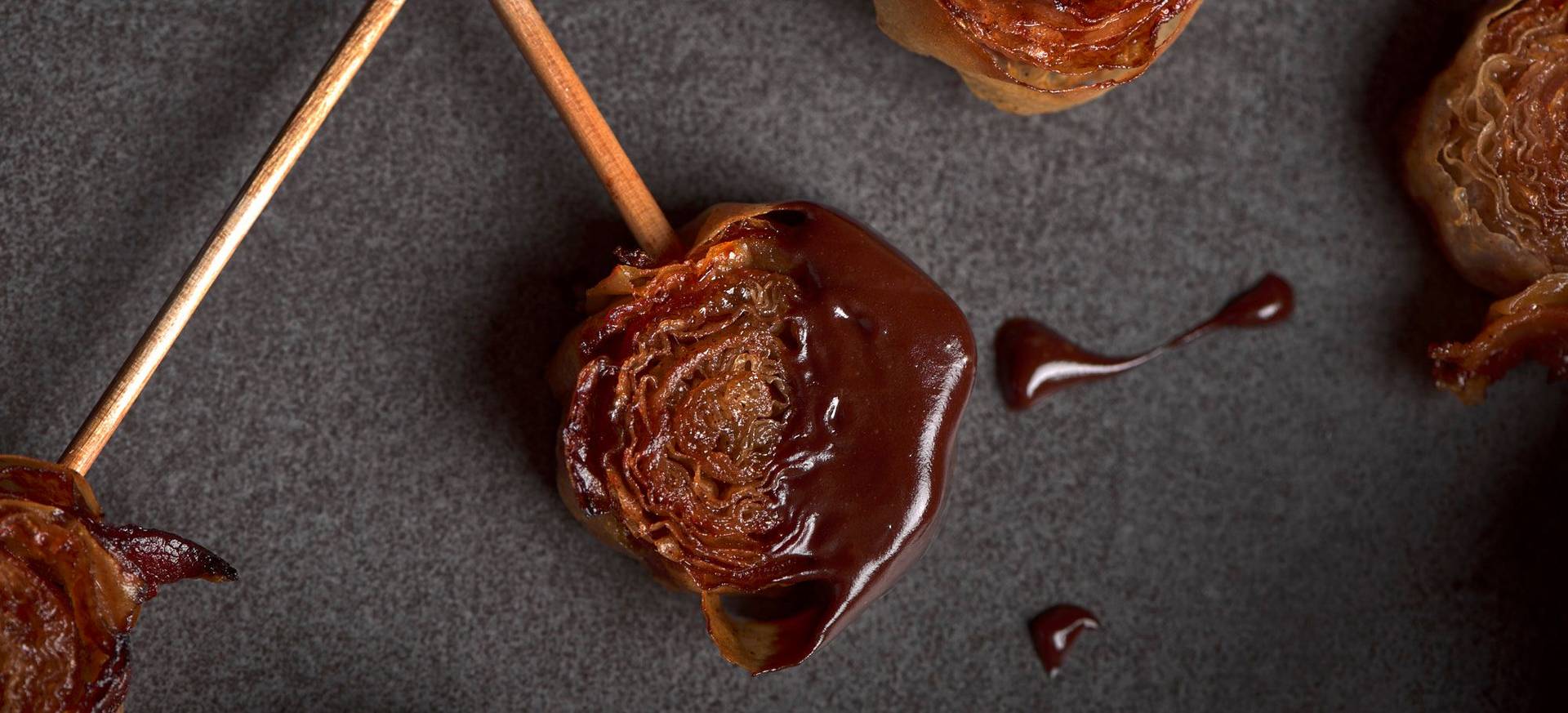 I wrote the recipe for these savory-sweet lollipops in the middle of summer, which was a strange situation to use such heavy ingredients at a time, when everyone is clamoring for salads, popsicles, and cold drinks. Still, I must admit, that the taste and texture ended up being worth the little mind game. I don't think it's the first time you've heard of the bacon & chocolate combination, but the lollipops are a tasty little snack, whether you're enjoying them on their own or at your next party. I created the recipe to present it to the brave guests at the IFA in the Siemens show kitchen, since the topic was food pairing.
Chocolate & Bacon – the perfect match
Sure, you won't find chocolate with bacon filling in the supermarket, yet the combination of both ingredients is not outlandish. When I presented the lollipops to the curious IFA audience, the reaction was just so entertaining. Some brave ones just nibbled them away without hesitation and were thrilled, while others grabbed a lollipop and then said, "What was that again?", still others looked a bit disgusted, as bacon had nothing to do with chocolate for them. Too good to put into words. One thing's for sure: these lollipops will break the ice at any party and provide plenty to talk about.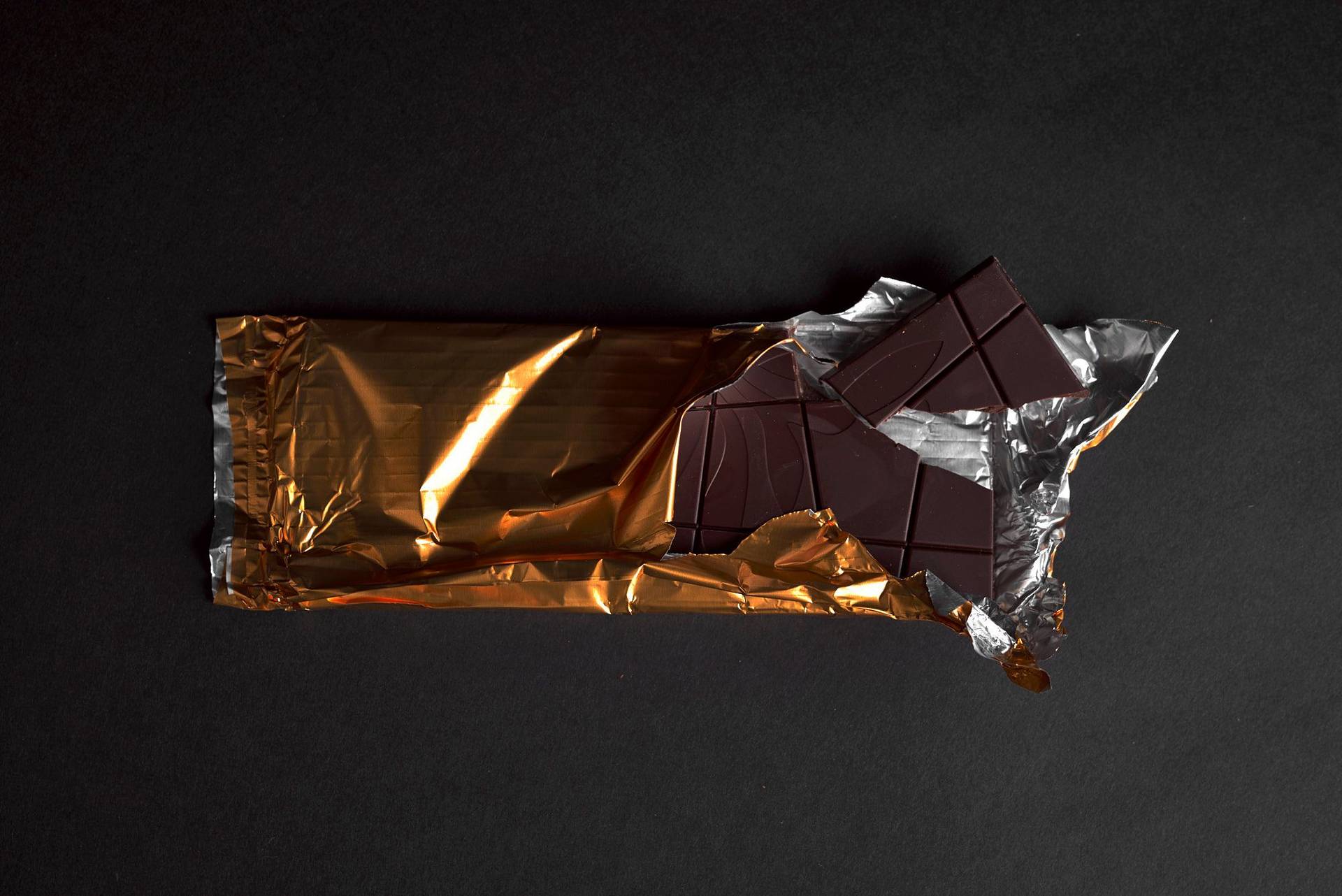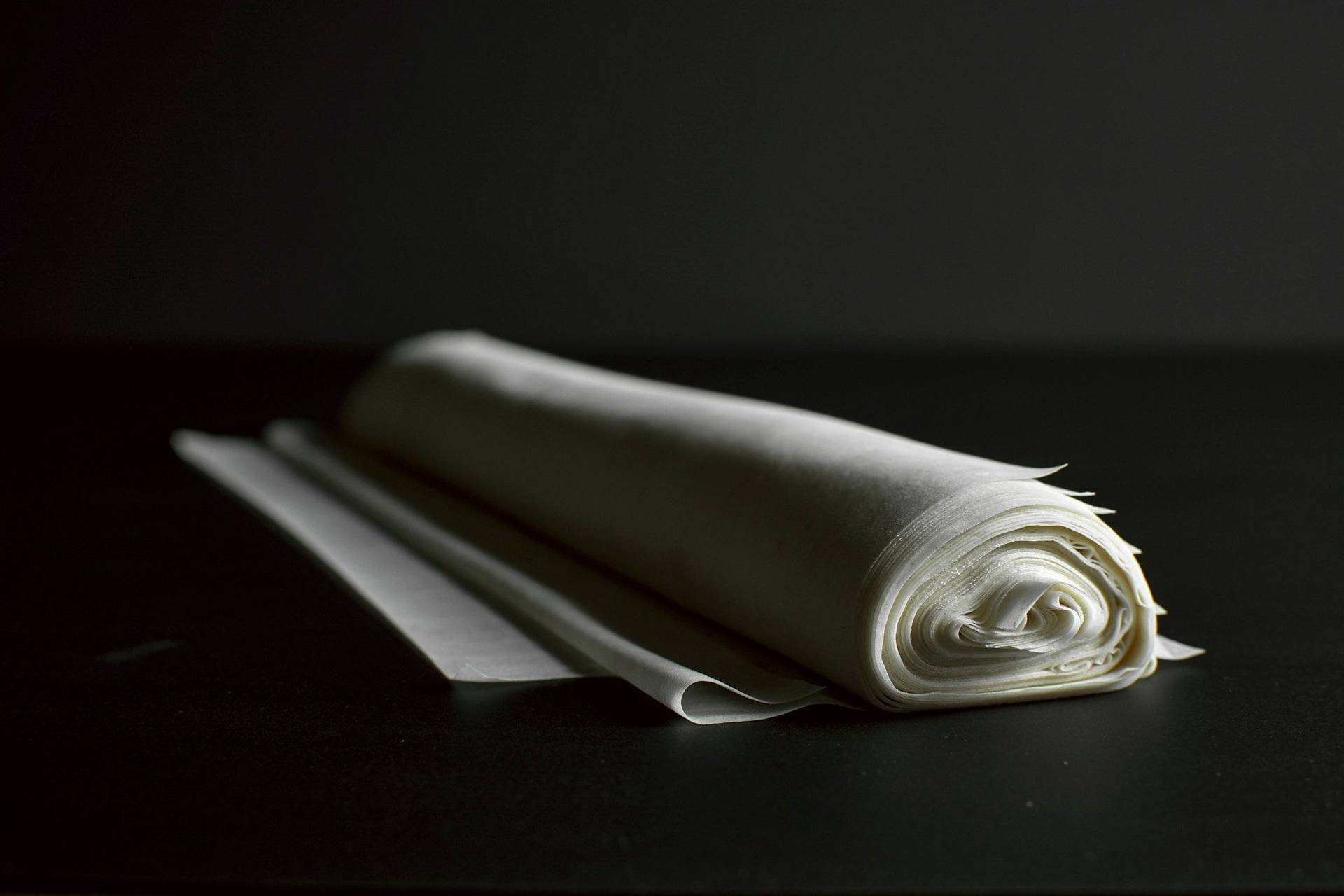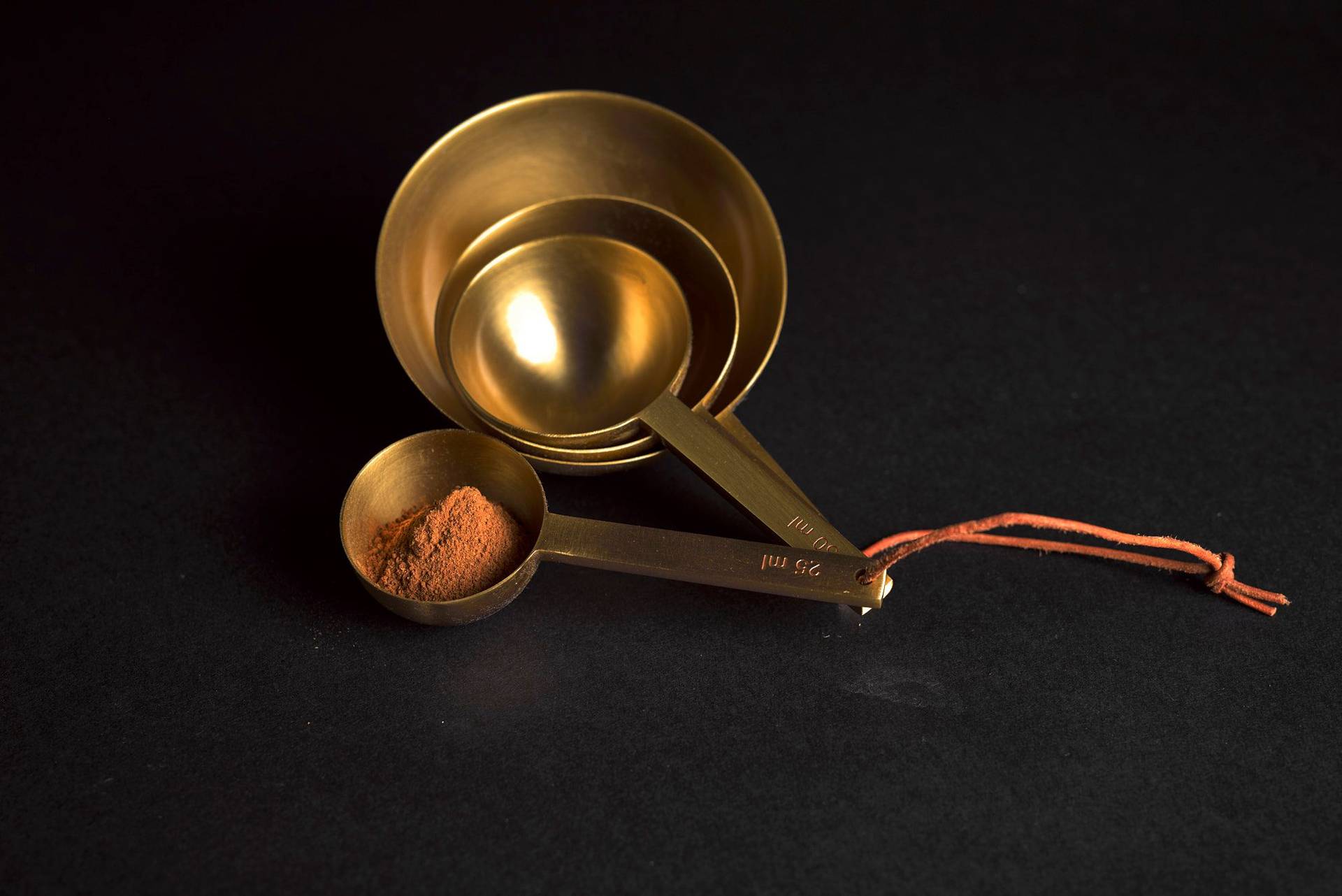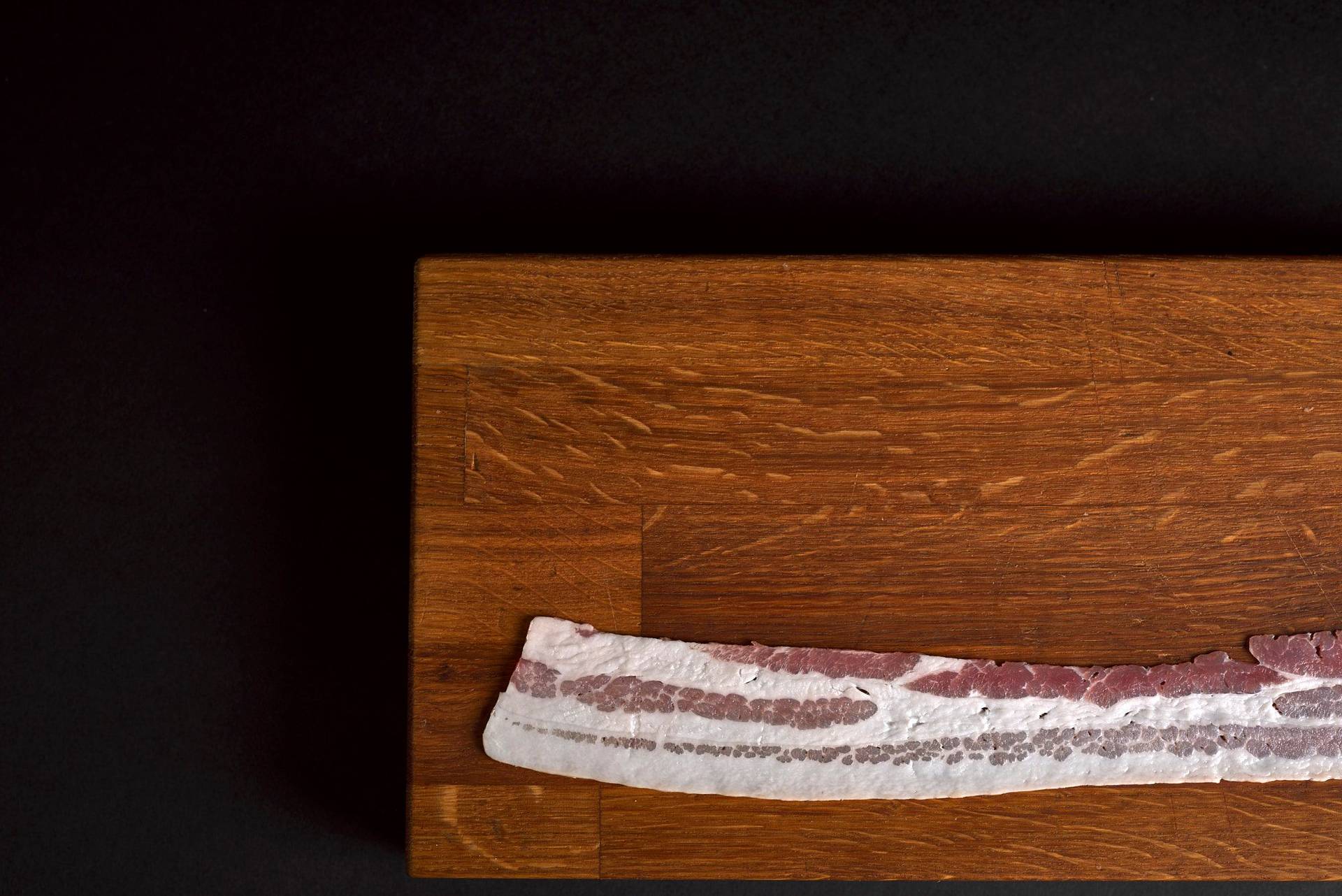 Easy prepared
Try this recipe for yourself and discover the full potential of shared aromas with a long-lasting flavor and texture combination. Freshly baked and still slightly warm, the Bacon Lollipops are simply the bomb. The crunchy bite along with the rich chocolate, a hint of cinnamon and the salty side of bacon, these snacks are anything but ordinary. I could see them being served with coffee as well as a snack before dinner or just as a party snack. Not everyone will like the lollipops as much as I do but this is something you shouldn't deprive your guests of. They can be prepared ahead of time since you can work well with the freezer, so just bake them up fresh for spontaneous guests or treat yourself after a busy day.
For more bacon in desserts, have a look here!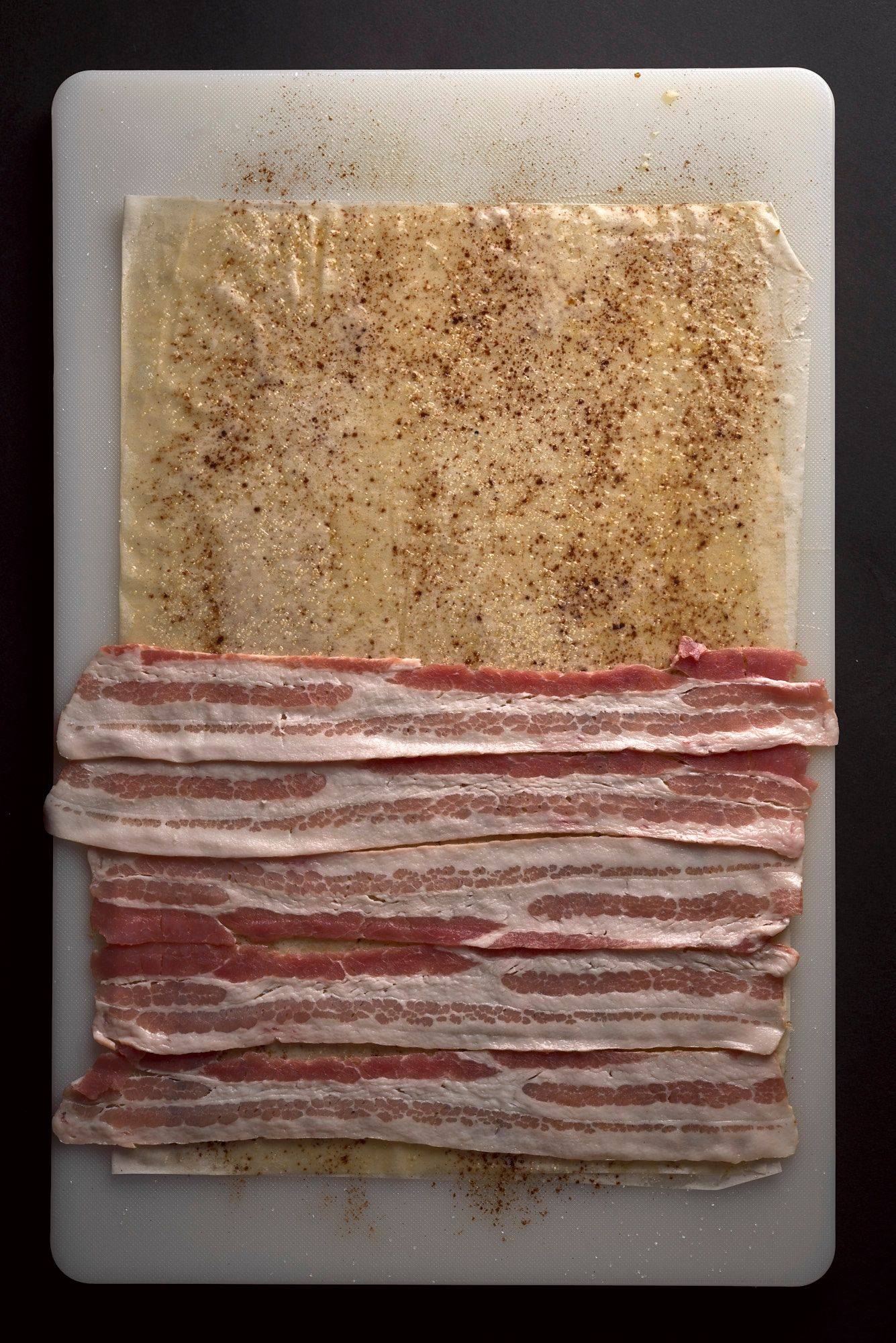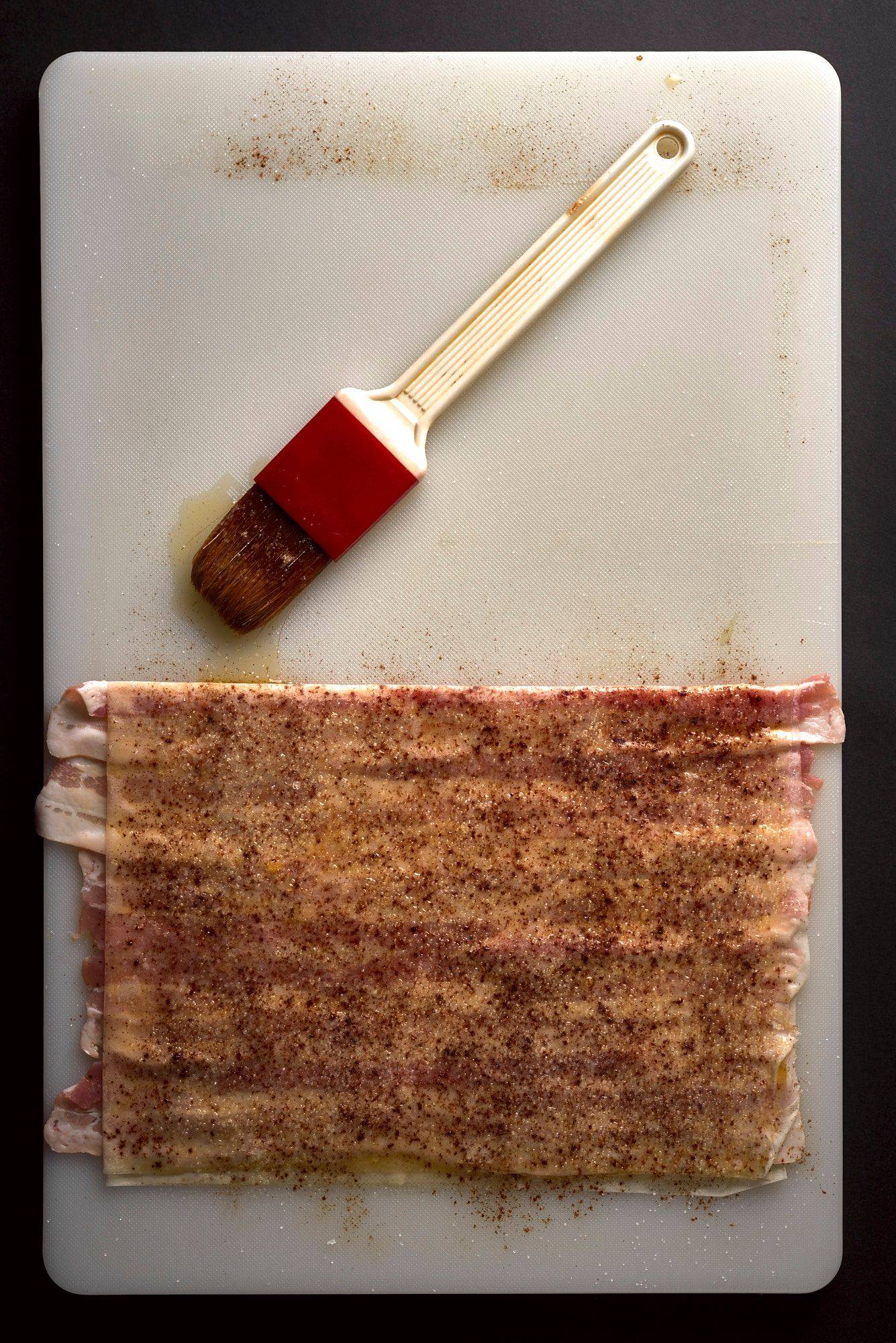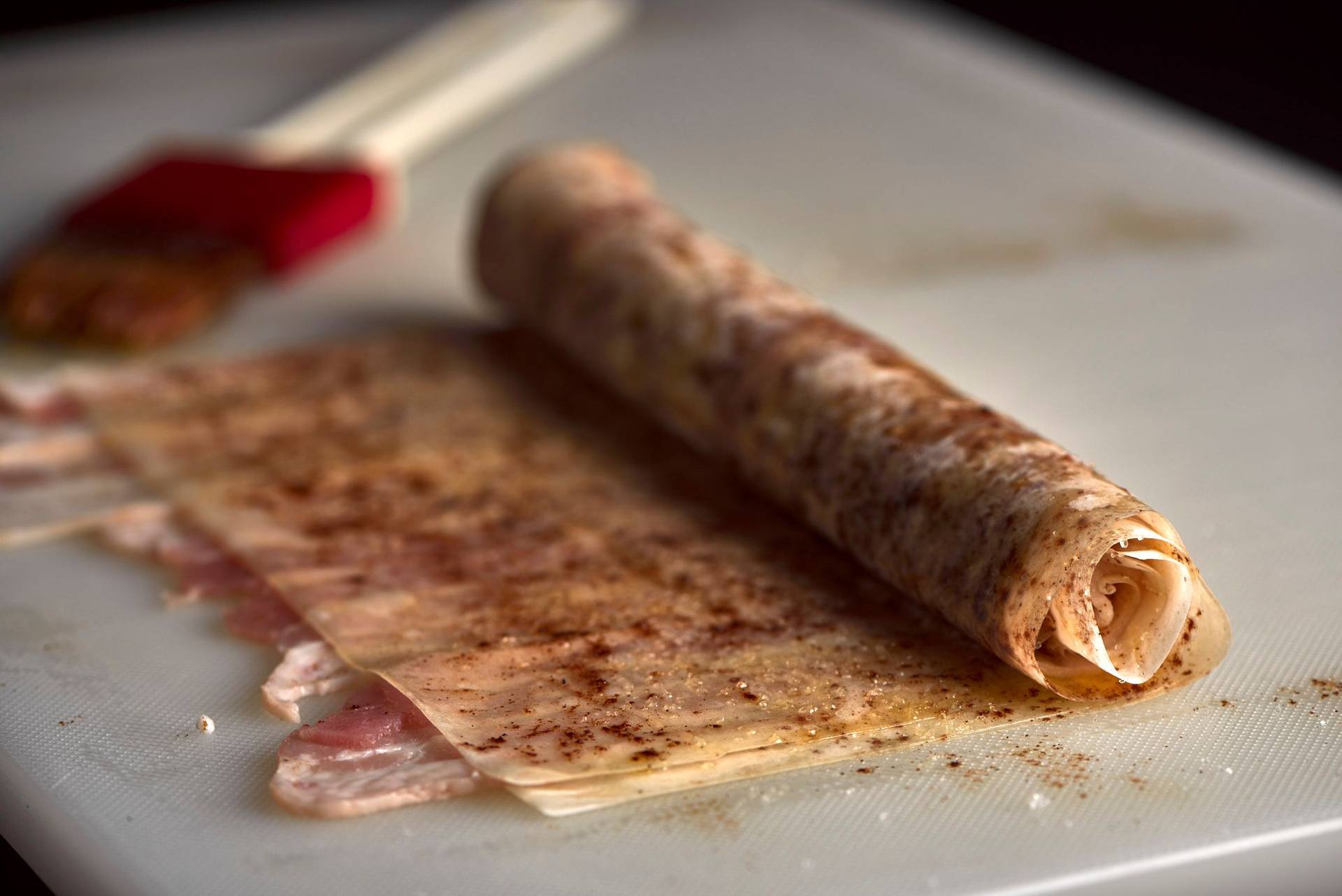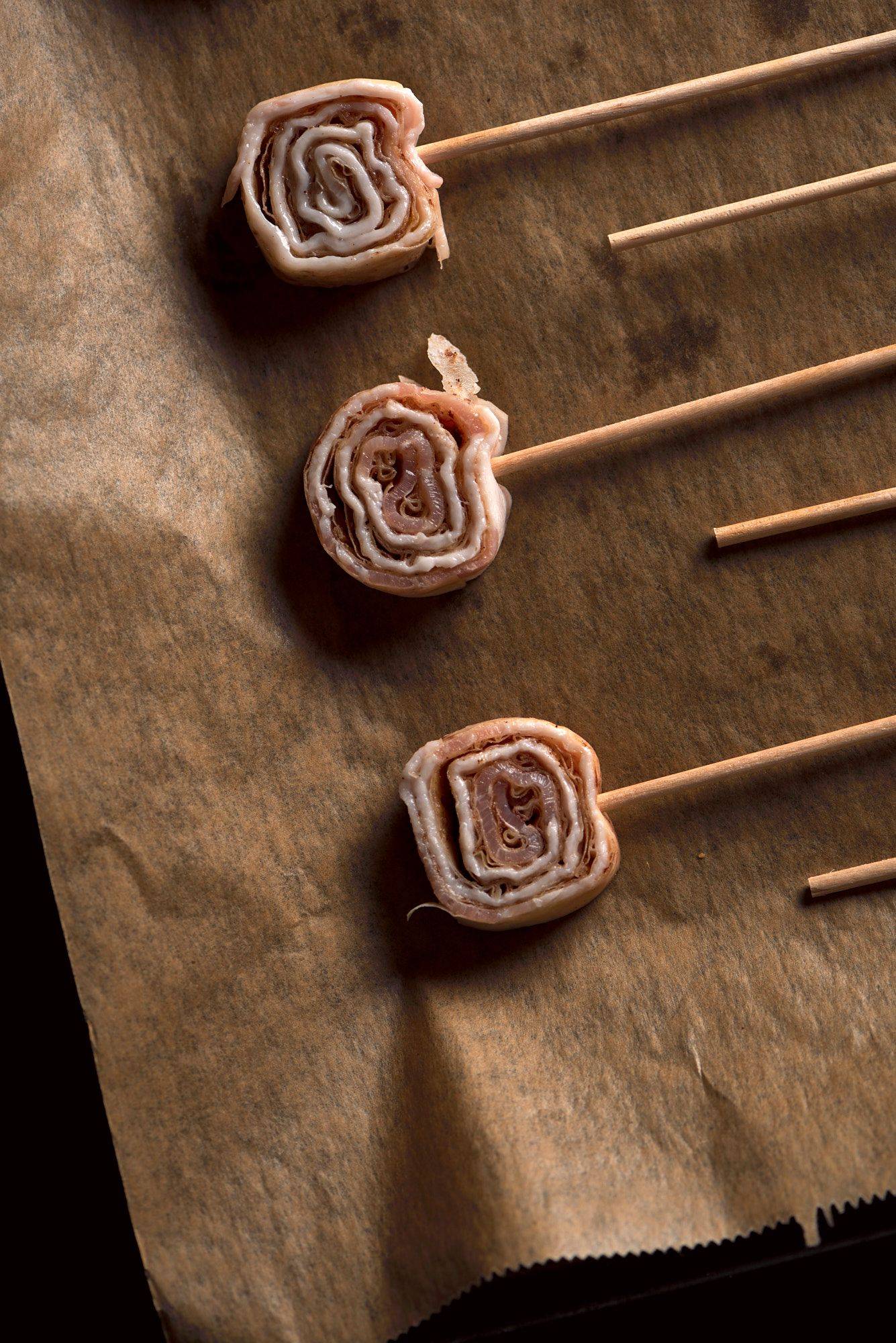 Recipe
Bacon & Cinnamon Lollipop with Dark Chocolate
2 Persons30 Minutes
Bacon & Cinnamon Lollipop
1 Sheet Filo Dough
30 g Butter
30 g Sugar
½ tsp Cinnamon Powder
5 Slices of Bacon
12 Wooden Skewers
To make the lollipops, spread the filo dough with the previously dissolved butter. Sprinkle some sugar and cinnamon on top and then fold once lengthwise. Now spread butter again and sprinkle cinnamon and sugar on top. Now cover half with bacon and fold the filo pastry over the bacon and press down a little. Now again brush with butter and sprinkle with cinnamon and sugar, then roll up lengthwise and freeze the roll in the freezer for 10 minutes. Cut the frozen roll into 1cm wide pieces, pierce each with a wooden skewer and bake the bacon lollies at 200°C on both sides for about 8 minutes each.
Dark Chocolate Sauce
50 g Dark Chocolate (min. 60% Cocoa)
50 g Cream
For the chocolate sauce, warm up the cream with the chopped chocolate and stir until smooth.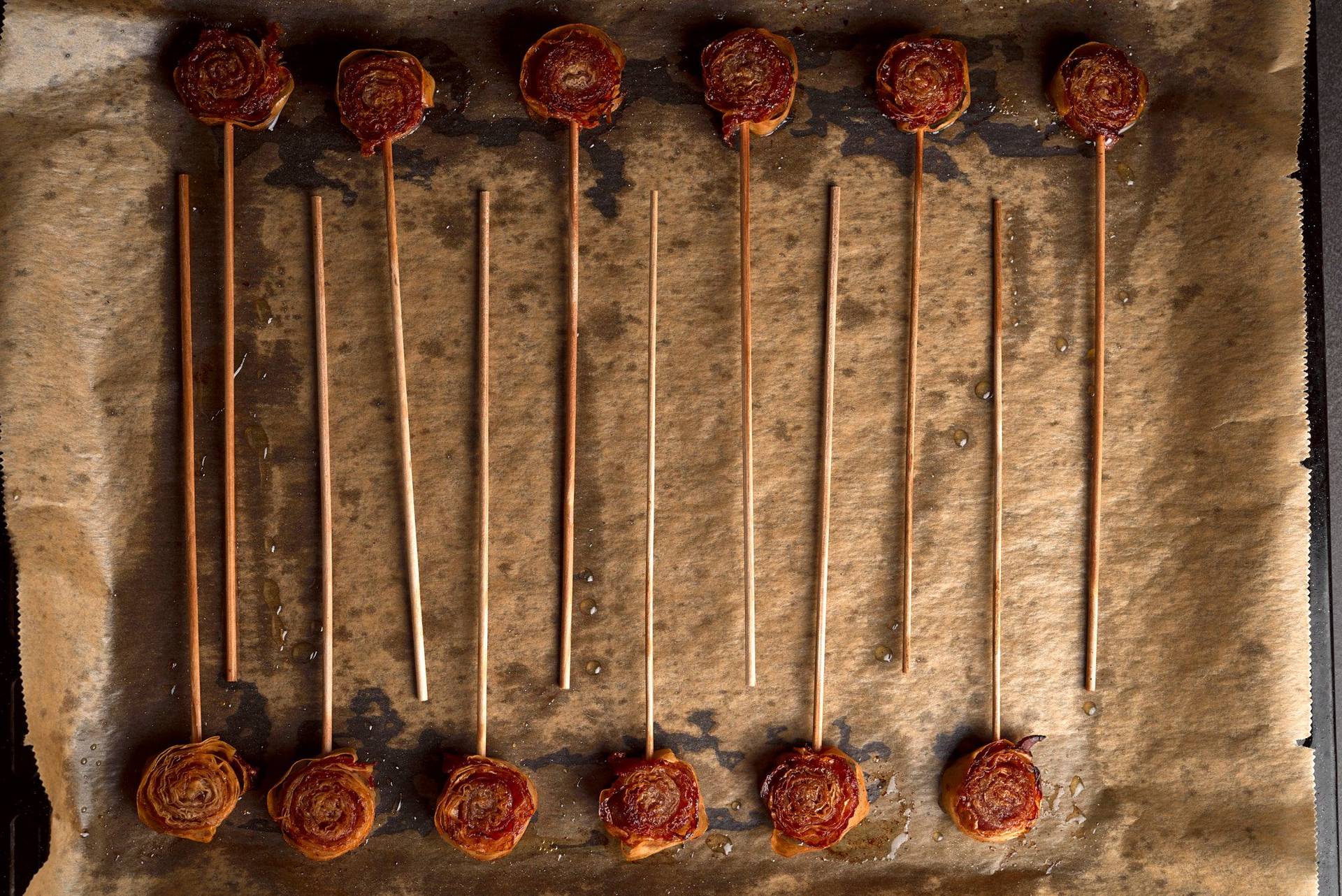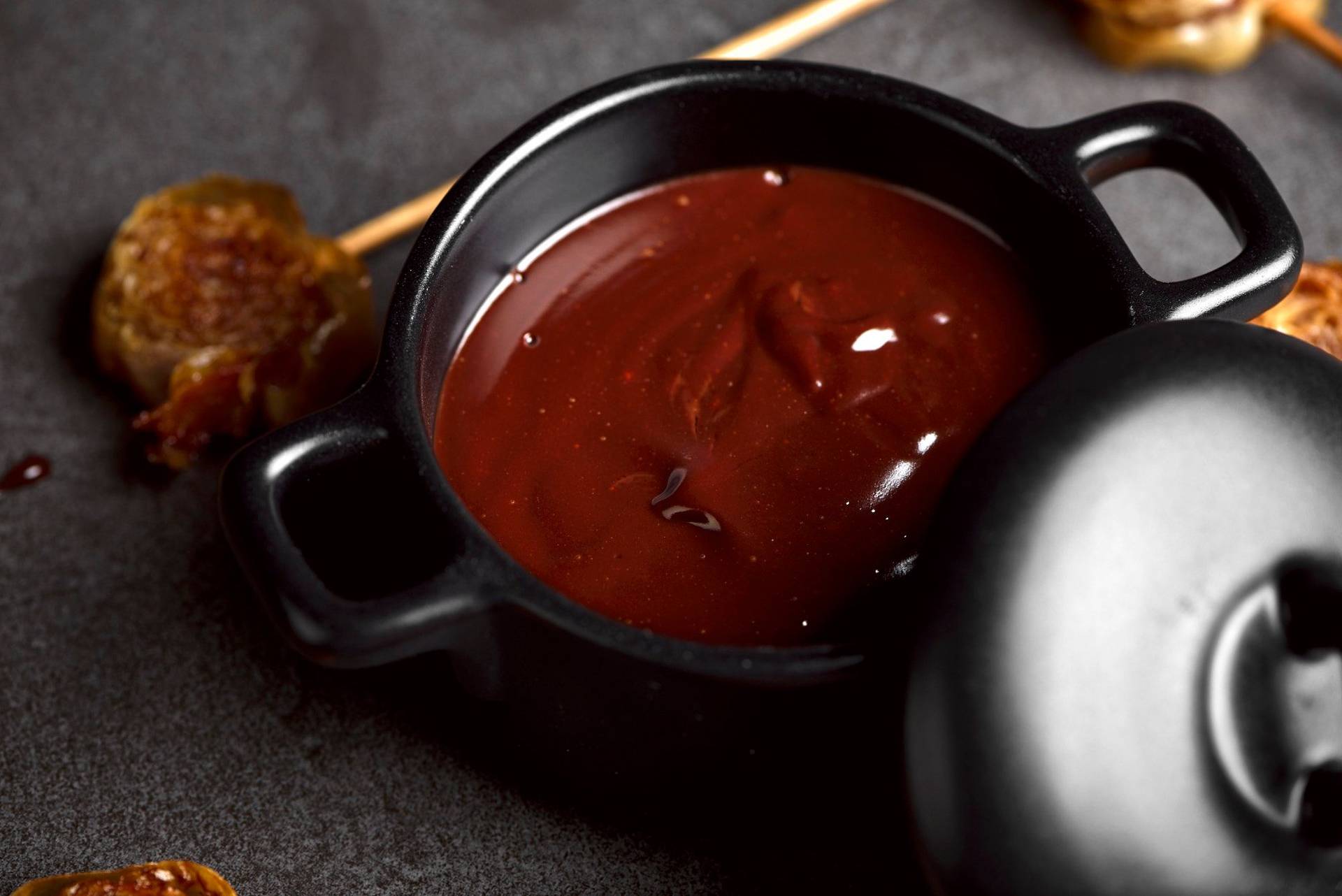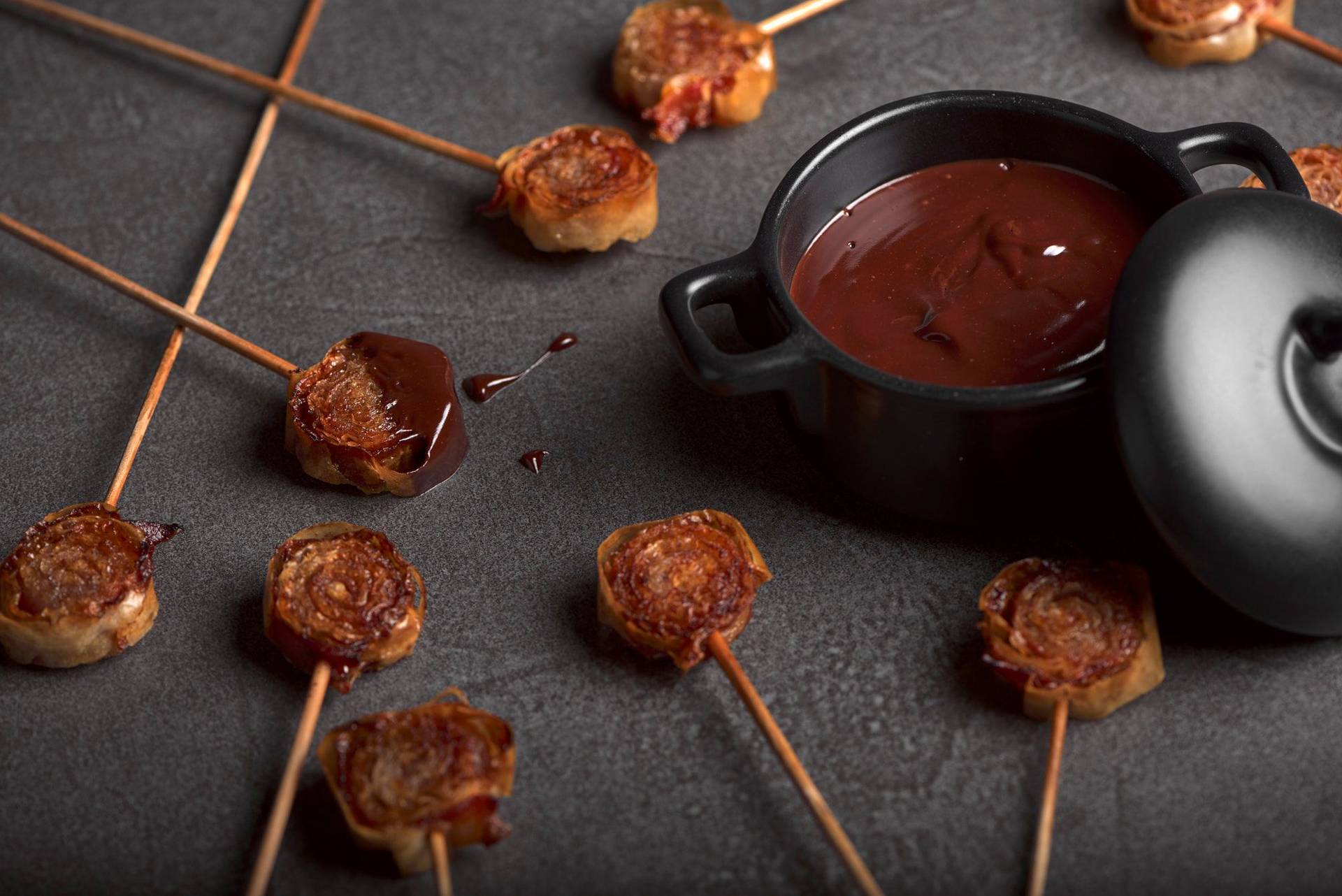 Newsletter
Can't get enough?
Get some secret ingredients through our newsletter!