Recipe
Ayran Black Forest Cake with Cherries & Bacon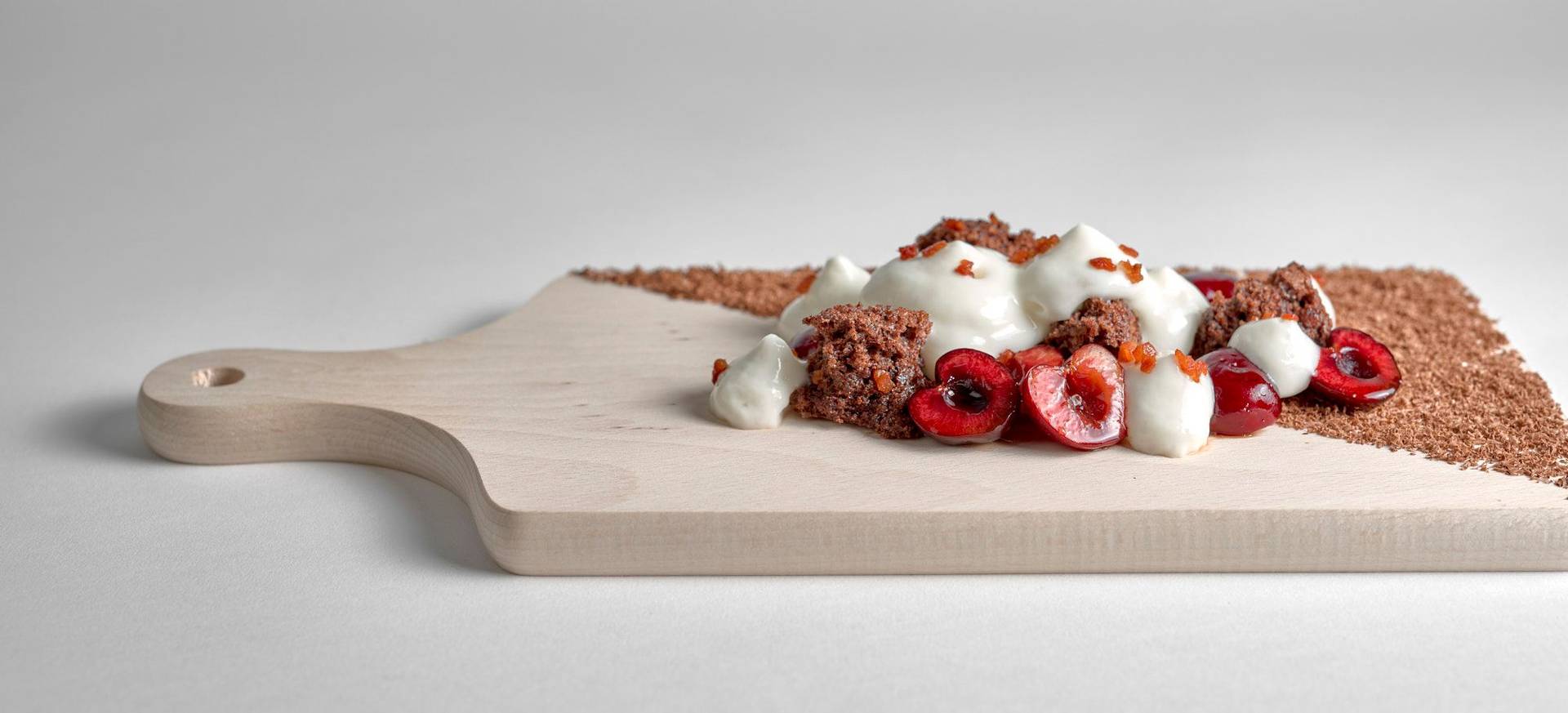 This Ayran Black Forest cake with bacon is definitely not for everyone. It is certainly a unique and cross-cultural recipe, which includes no-goes of both countries. For example, bacon is not an ingredient that people from the country of origin of Ayran would use and we Germans probably wouldn't allow bacon in a Black Forest cake with coffee either. My recipe is not intended to offend anyone on a religious basis, but I just found it exciting to incorporate these two components into my Black Forest dessert. Who does not like it, just leaves out one or the other.
Ayran & bacon in Black Forest cake
The idea for this dessert was born some time ago and was supposed to go into my Bowl Stories cookbook, but with the deadline so close, there just wasn't time to wait for the first harvest of cherries. I love creating food pairings like this at times, from opposite ingredients, and that's just what led me here. Sure, it may be a little polarizing, but exciting nonetheless. Black Forest cake is so German, while Ayran makes me associate Turkey. I just wanted to combine the two countries in one recipe and found the fresh and slightly salty taste of Ayran so fitting for my Black Forest dessert. You probably also know the fruity Ayran variants and so this was not too absurd. The bacon here is certainly an ingredient that not everyone imagines in a dessert, but just think of dark chocolate with sea salt. So, in about the same way one can think of bacon with the chocolate sponge cake of the Black Forest dessert.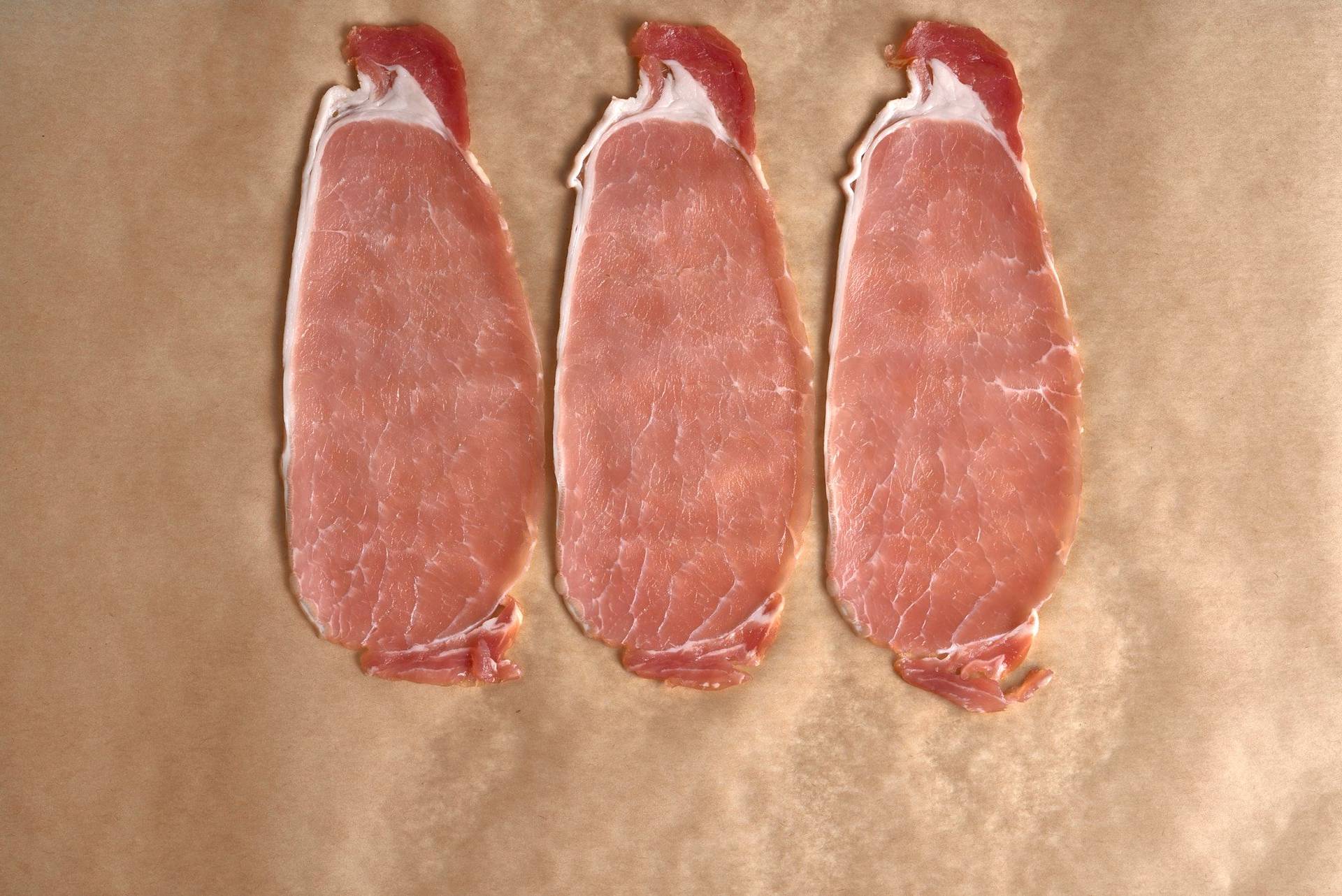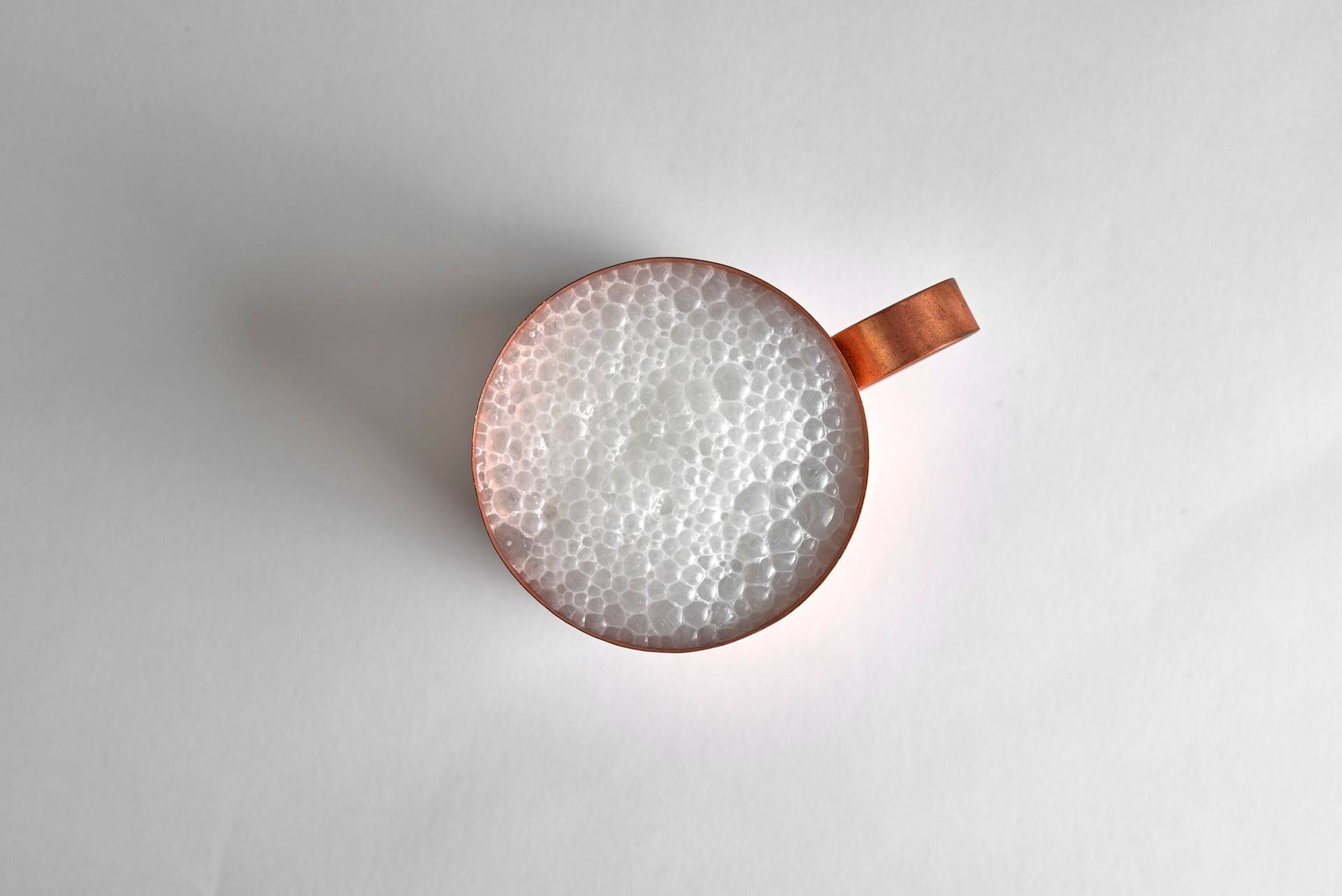 What remains is the taste of Black Forest cake
So, what remains, once you leave out the recipe name? On one hand, a fresh version of a Black Forest cream, which is just a little lighter because of the yogurt and a fluffy chocolate sponge cake, which is even strengthened in taste by some bacon baked in. Combine that with shaved dark chocolate and crunchy cherries and it's a tantalizing thing. You see, I want to fight a little for my Black Forest dessert, even if I don't want to force anyone's luck.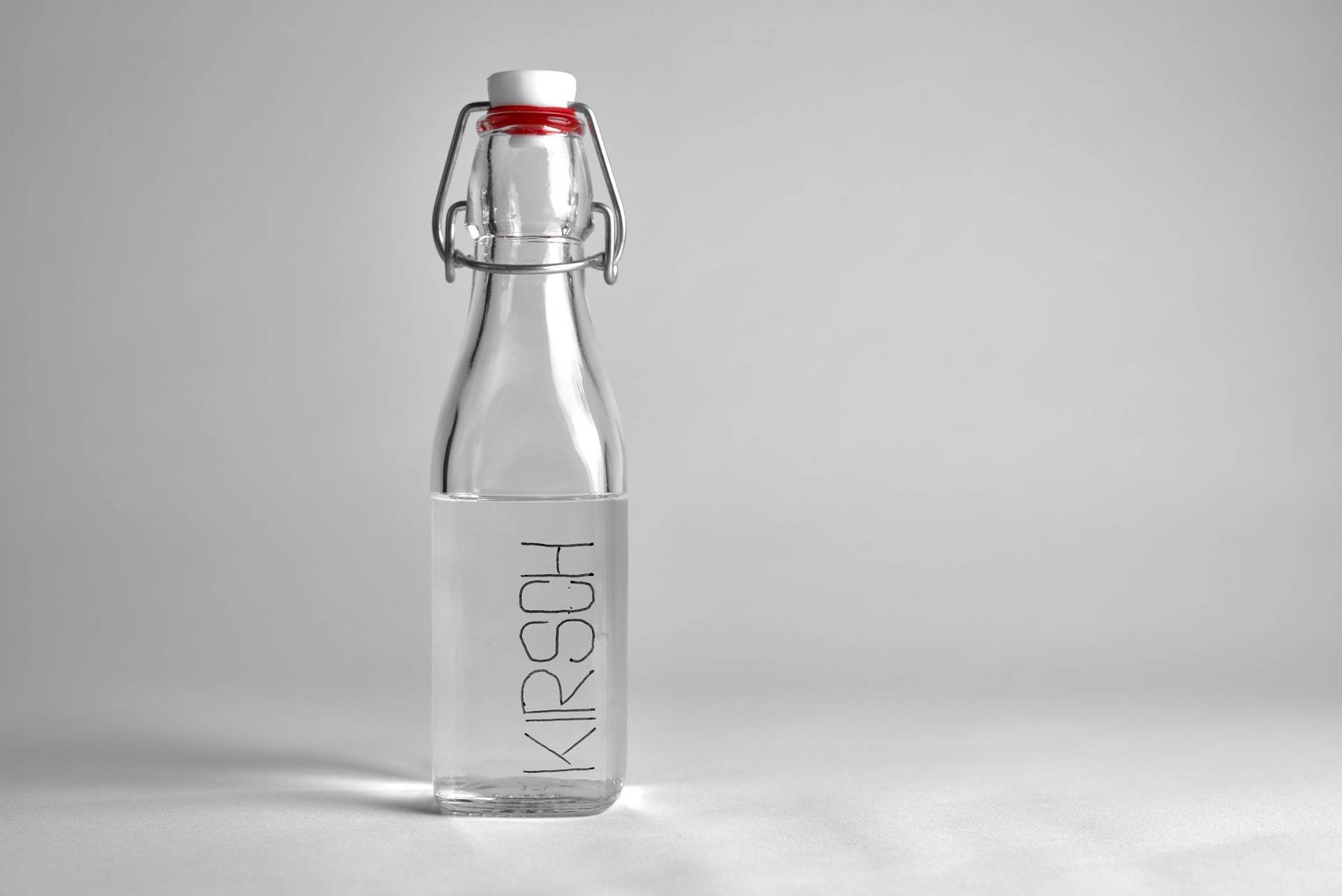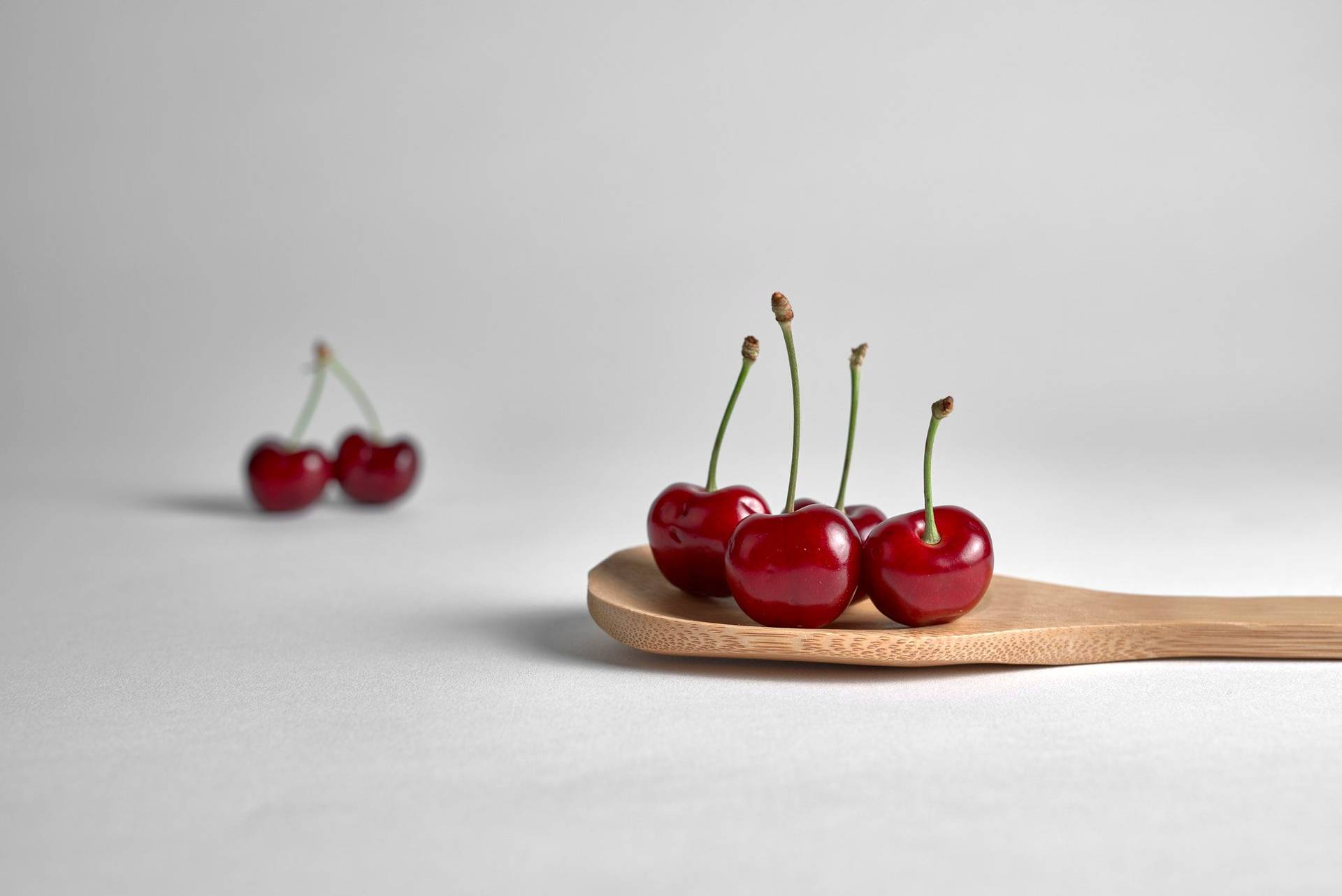 Recipe
Ayran Black Forest Cake with Cherries & Bacon
4 Persons1 Hour
Chocolate Sponge Cake with Bacon
4 Eggs
100 g Brown Sugar
100 g Ground Almonds
20 g Flour
20 g Cocoa
120 g Bacon
For the chocolate sponge cake, first separate the eggs and then whisk the yolks and whites separately. Mix the dry ingredients and cut the bacon into small dices. Then fry the bacon in a pan until crispy and drain on a paper towel. Take 2 tsp of this to the side. Now fold the beaten egg whites into the beaten egg yolks and carefully fold in the dry ingredients and the bacon dices afterwards. Pour everything into a cocotte lined with baking paper and bake at 190°C for about 20-25 minutes. The sponge cake should then still be juicy.
Ayran Foam
150 g Ayran
80 ml Milk
40 g Honey
3 pc Gelatin
2 cl Cherry Brandy
For the Ayran foam, soak the gelatin in cold water for 10 minutes and then squeeze it out. Warm up the gelatin in a pot with the milk until the gelatin has dissolved. Now mix with the remaining ingredients and fill into an iSi bottle. Fill the bottle with a cream capsule and place in the refrigerator for 1 hour.
Serving
20 Cherries
Grated Chocolate
Before serving, wash the cherries, cut them in half and remove the pits. Grate the chocolate onto a plate and tear the chocolate bacon sponge into pieces and arrange on top of the chocolate. Add the cherries, shake the Ayran foam a little and spread it wildly in between. Finally sprinkle the remaining bacon over it.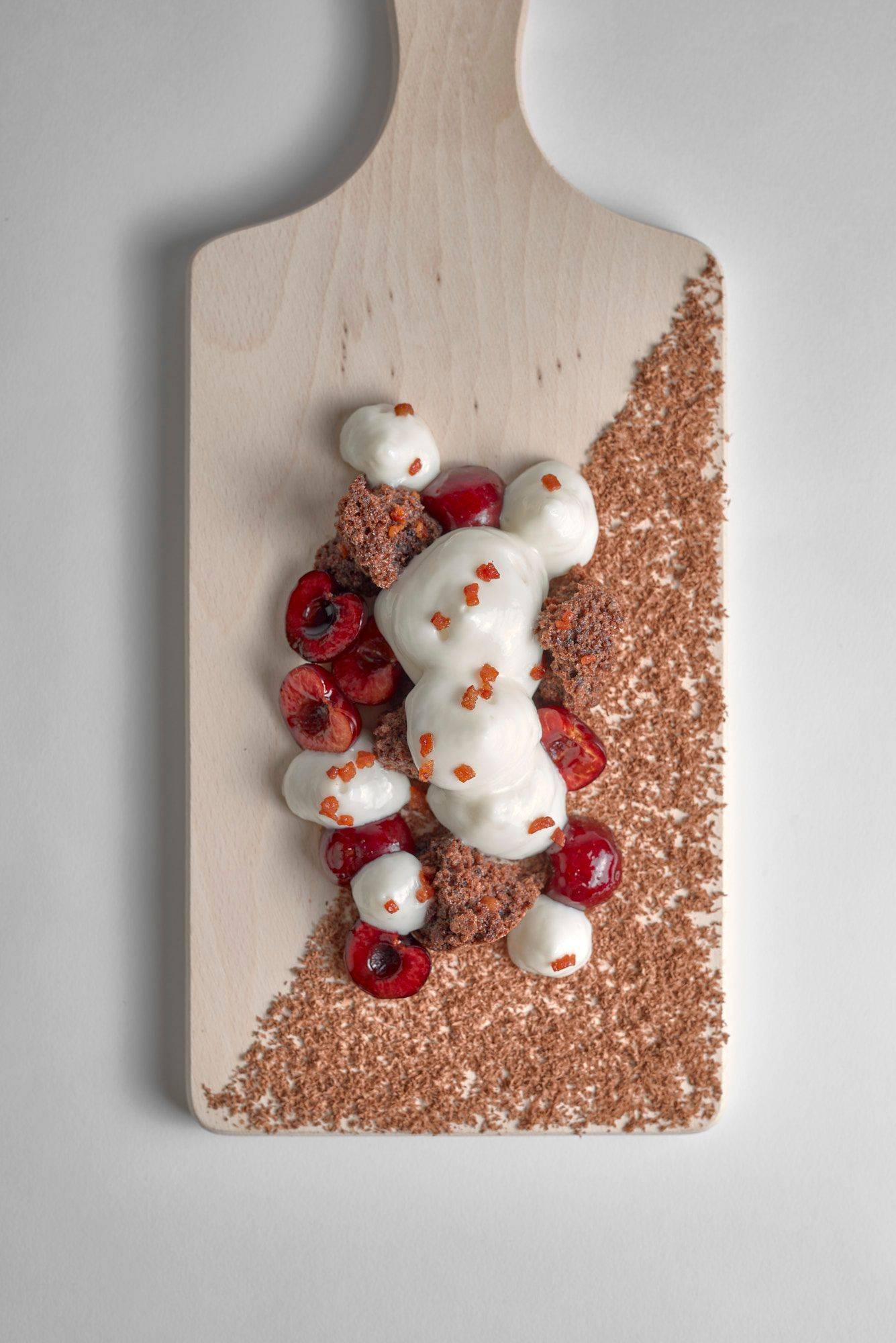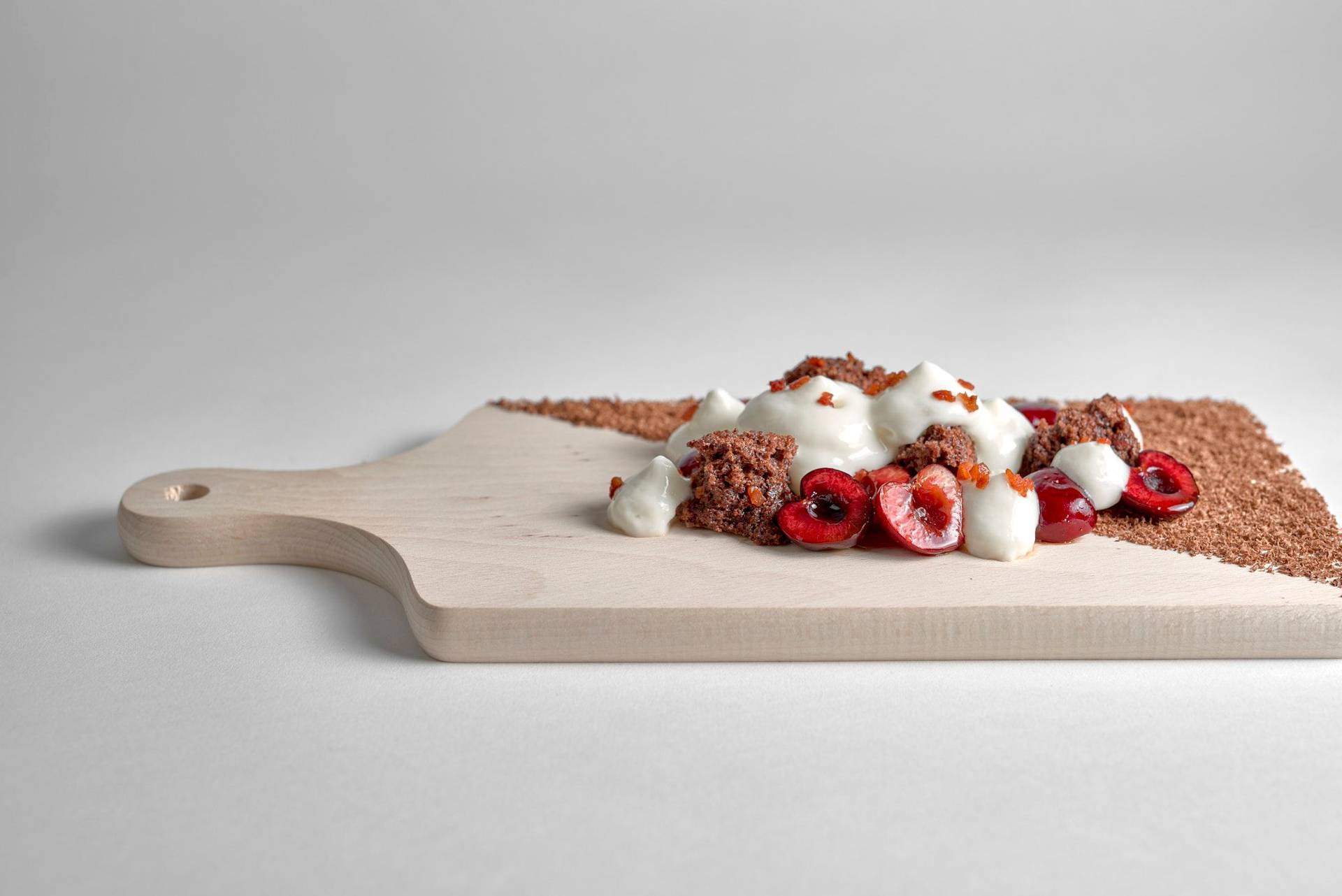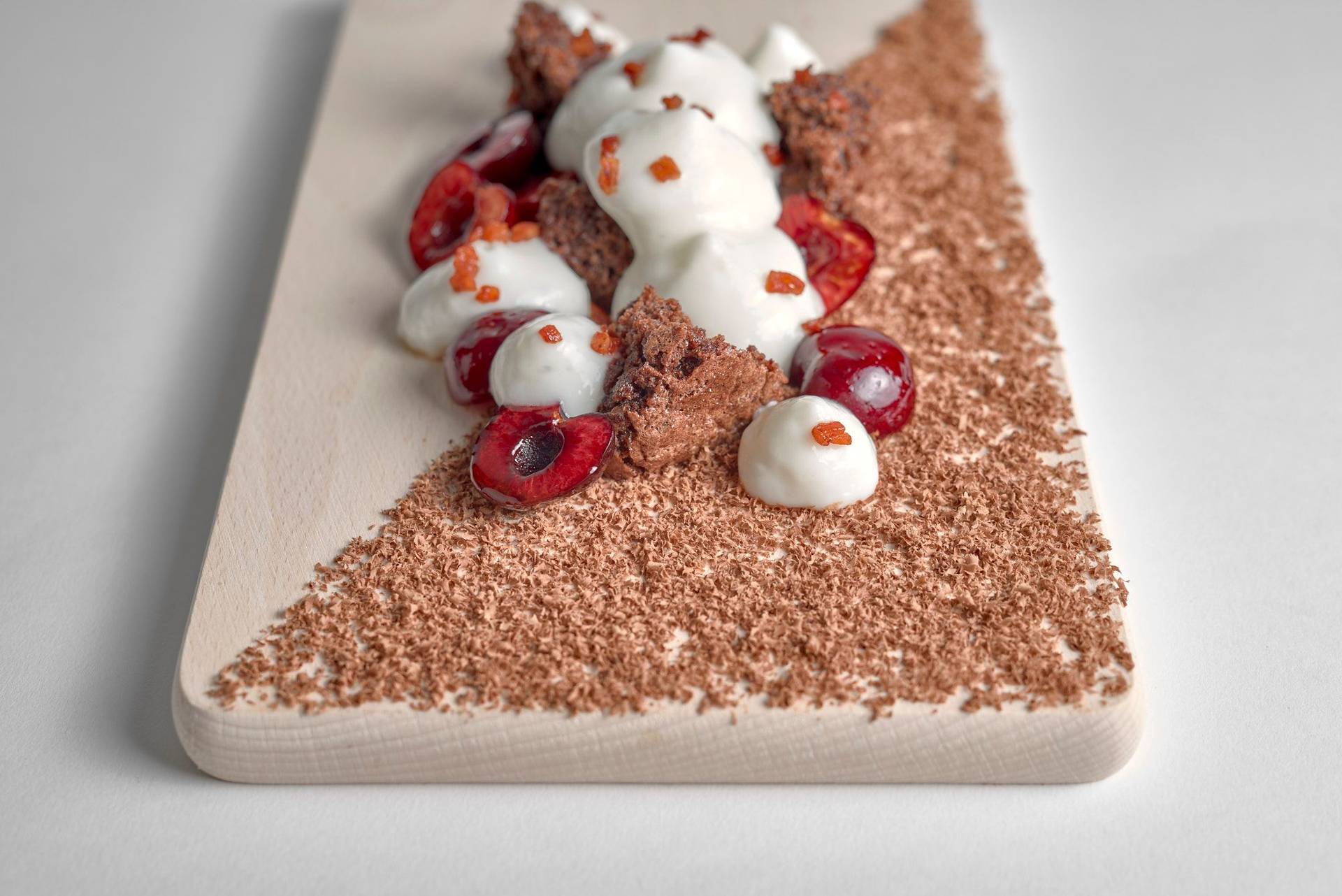 Newsletter
Can't get enough?
Get some secret ingredients through our newsletter!