Recipe
Asparagus Martini Aperitif Cocktail
Drinks | Vegan | Gluten-Free | Dairy-Free | Sugar-Free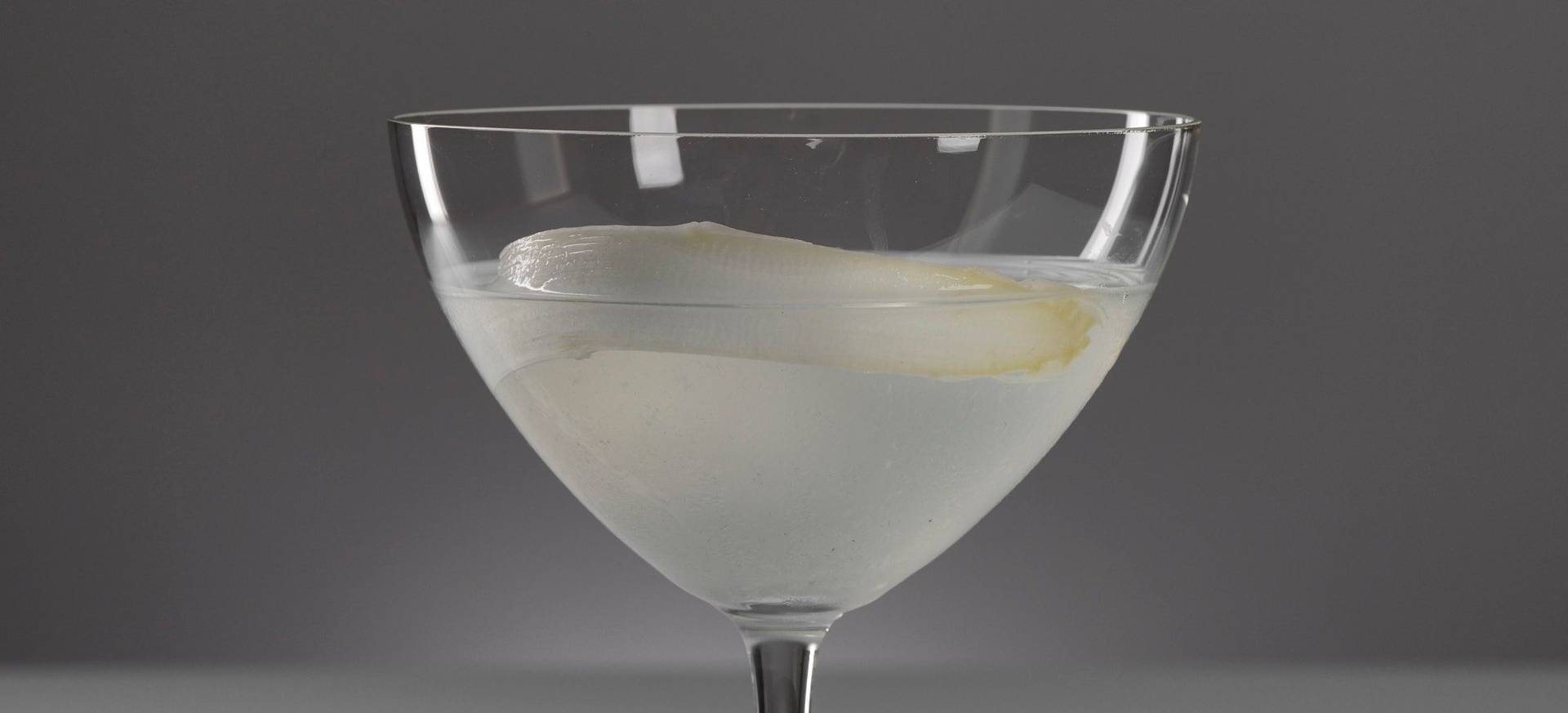 This article contains advertising.
If you think of classic drinks, bars or synonyms for them, the martini is certainly among them. The dry and strong alcoholic short drink is an aperitif and usually consists of gin and dry French vermouth, more rarely vodka and vermouth. With only three (two if you only like a shot of vermouth) ingredients, including the garnish, it is a simple aperitif recipe. That is what I really like about it, besides the taste, of course. There is no need for a thousand dashes of various spirits when making the martini, just simply stirred or shaken.
Seasonal martini
When I think of the current season and what I to create for you, I cannot help but think of white asparagus, of course. I'm not saying I do not enjoy asparagus with a homemade Hollandaise sauce, but it's just fun to push the boundaries of monumental recipes like the martini sometimes, don't you think? Asparagus tends to be a versatile vegetable, I cook it, marinate it raw, roast it and use it in desserts as well. So, a drink or the Martini aperitif certainly seems like the logical next step for me.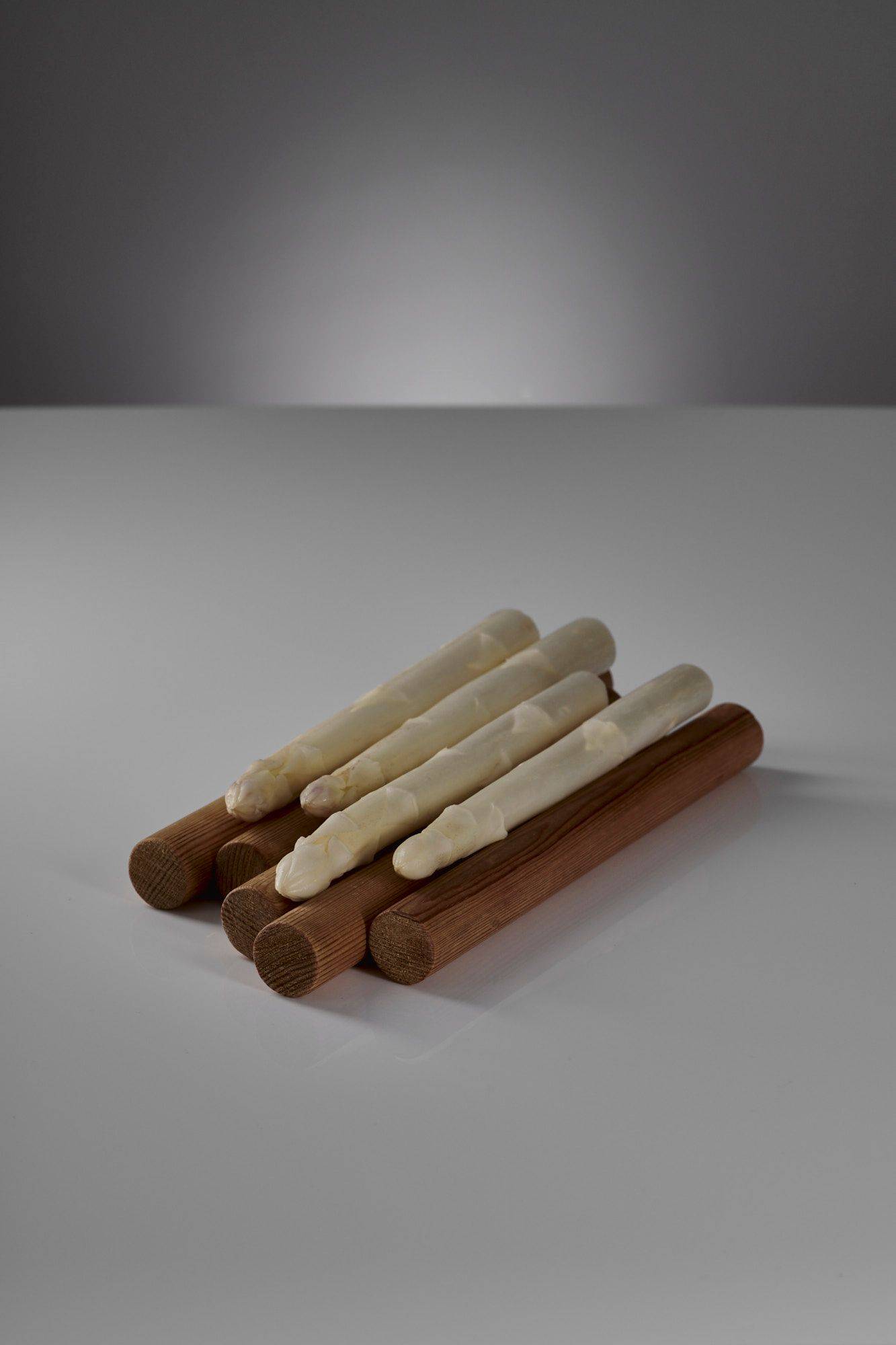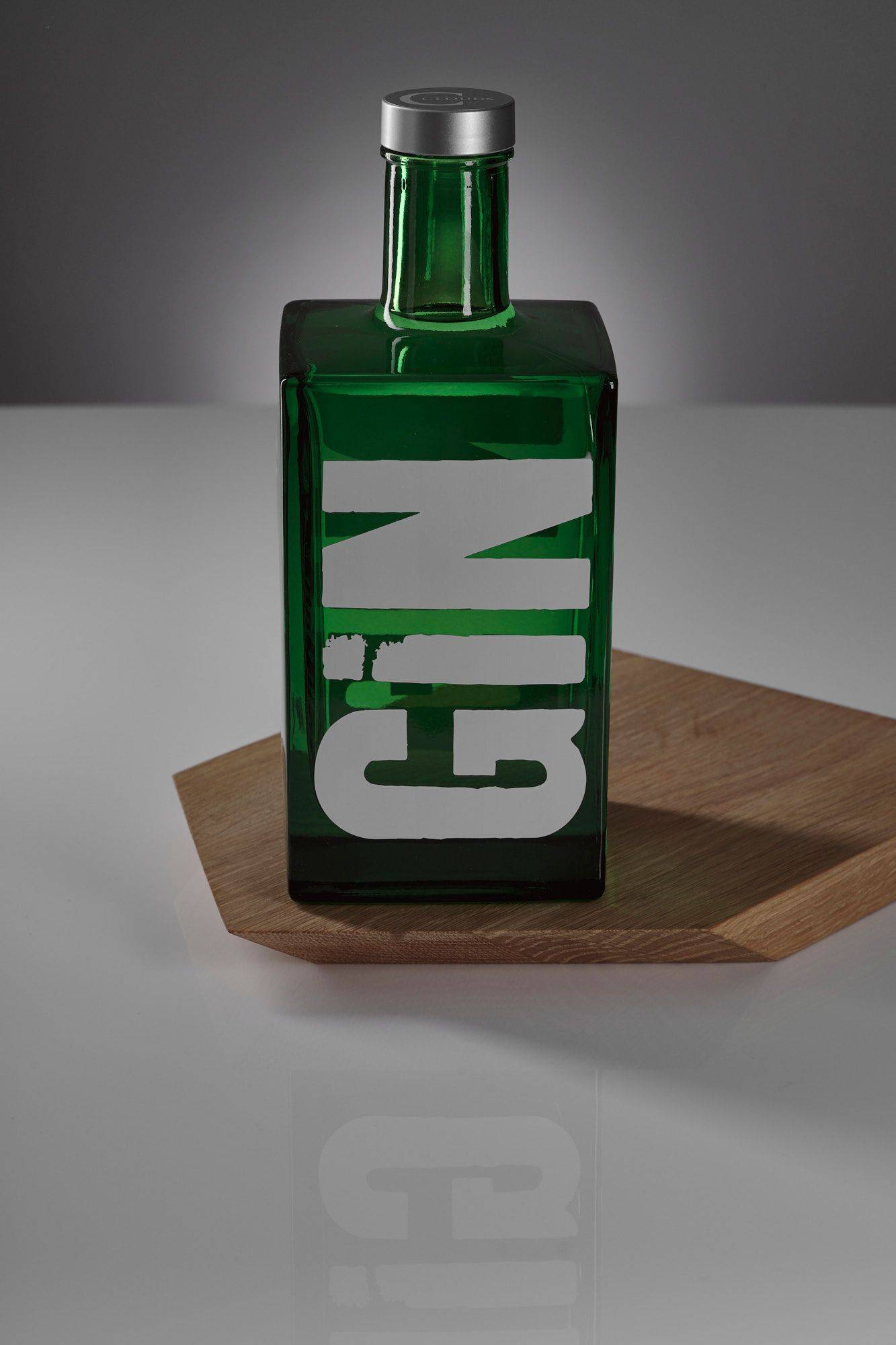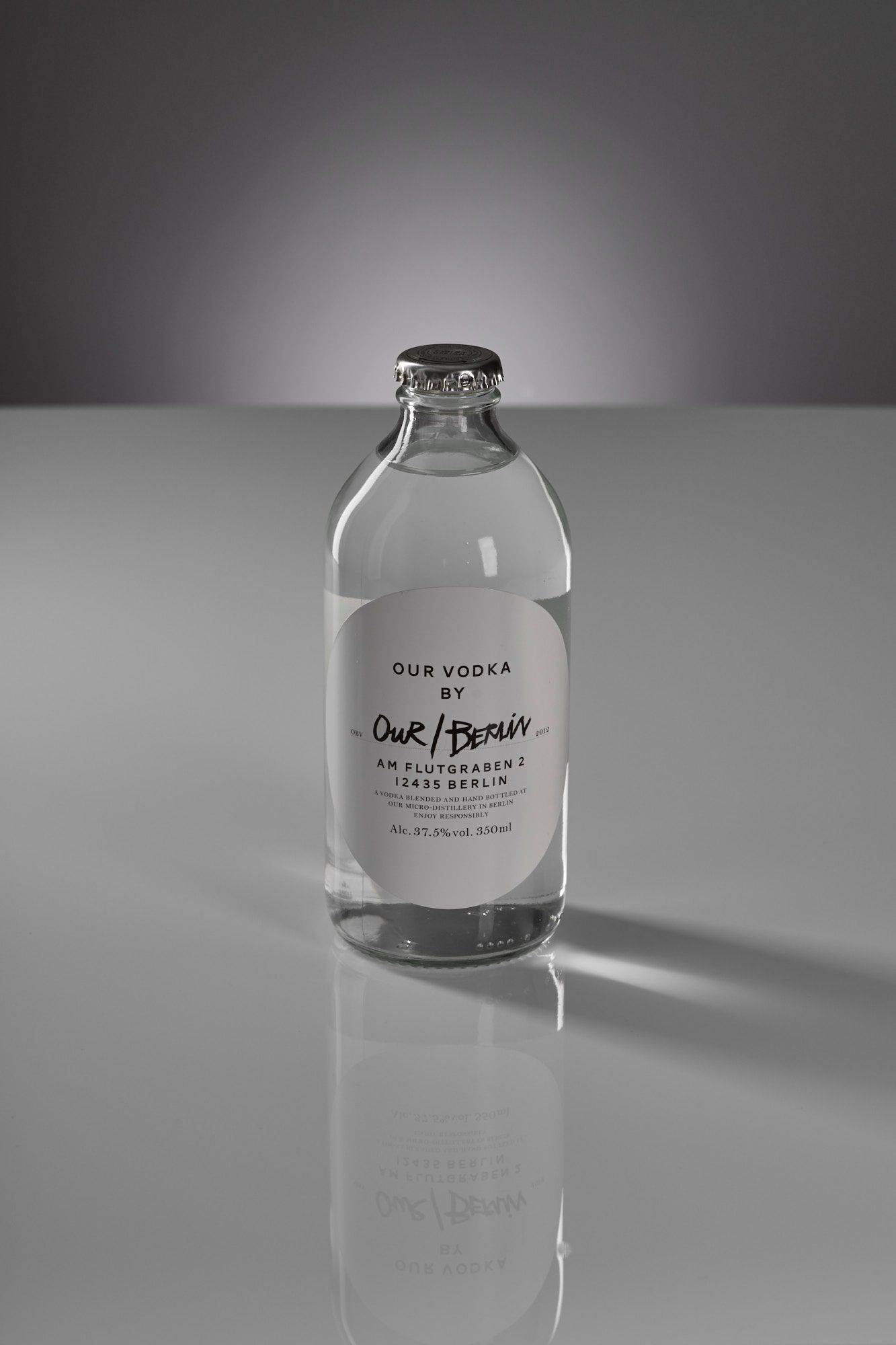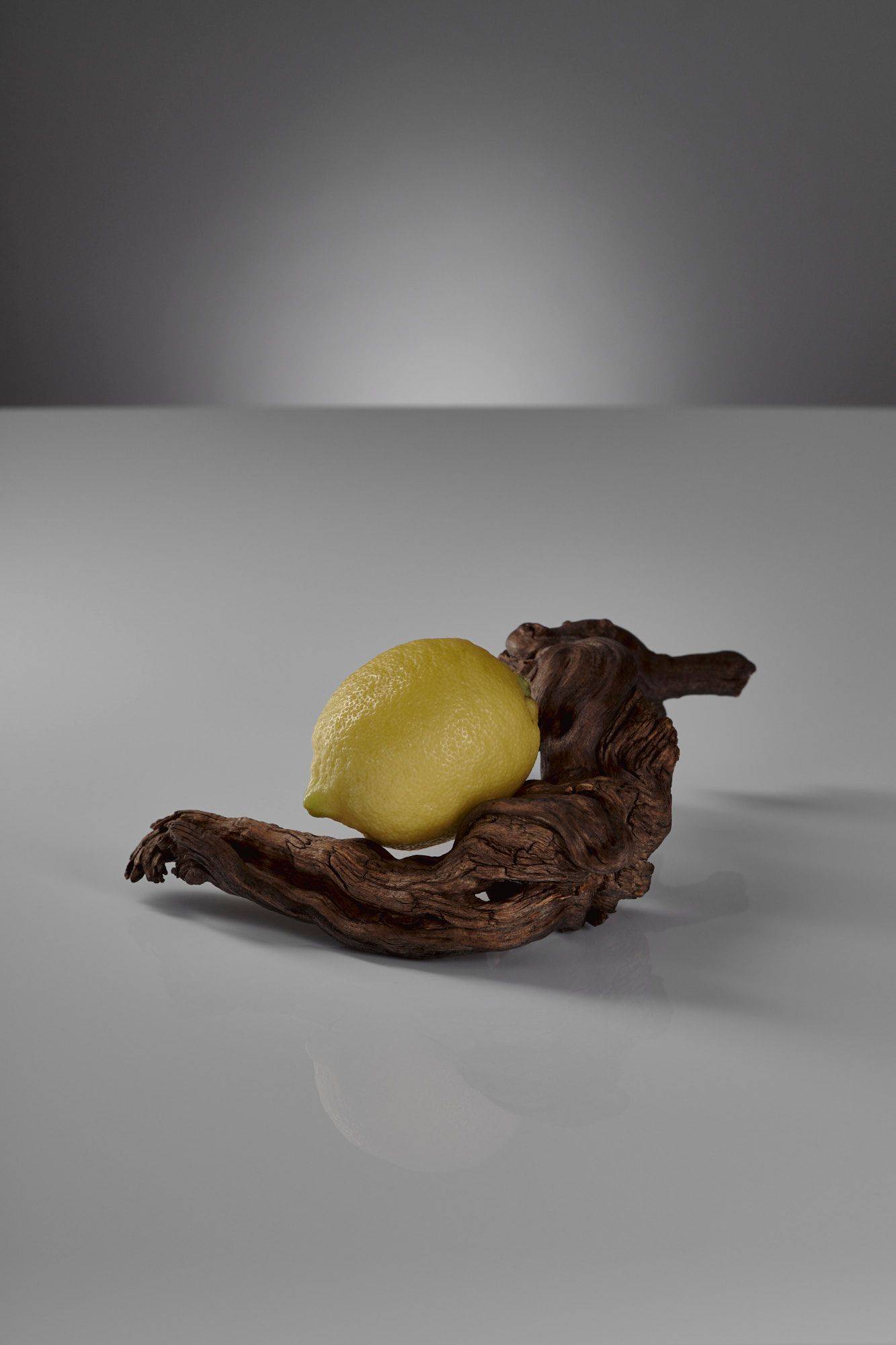 My martini
I opted for a martini based on both a dry gin martini and a vodka martini. I just find that the vodka smoothens out the texture of this drink, since it otherwise includes such a large amount of spicy gin. If you're all on the dry side of life, just use more gin instead of the vodka. For me, this martini is a very nice seasonal aperitif, but just with a little twist, even though I changed the original recipe for it. Enjoy this drink as an aperitif while the season is still on!
Martini is too strong for you? Then try my fruity Pina Colada cocktail or the alcohol-free Bellini Mocktail!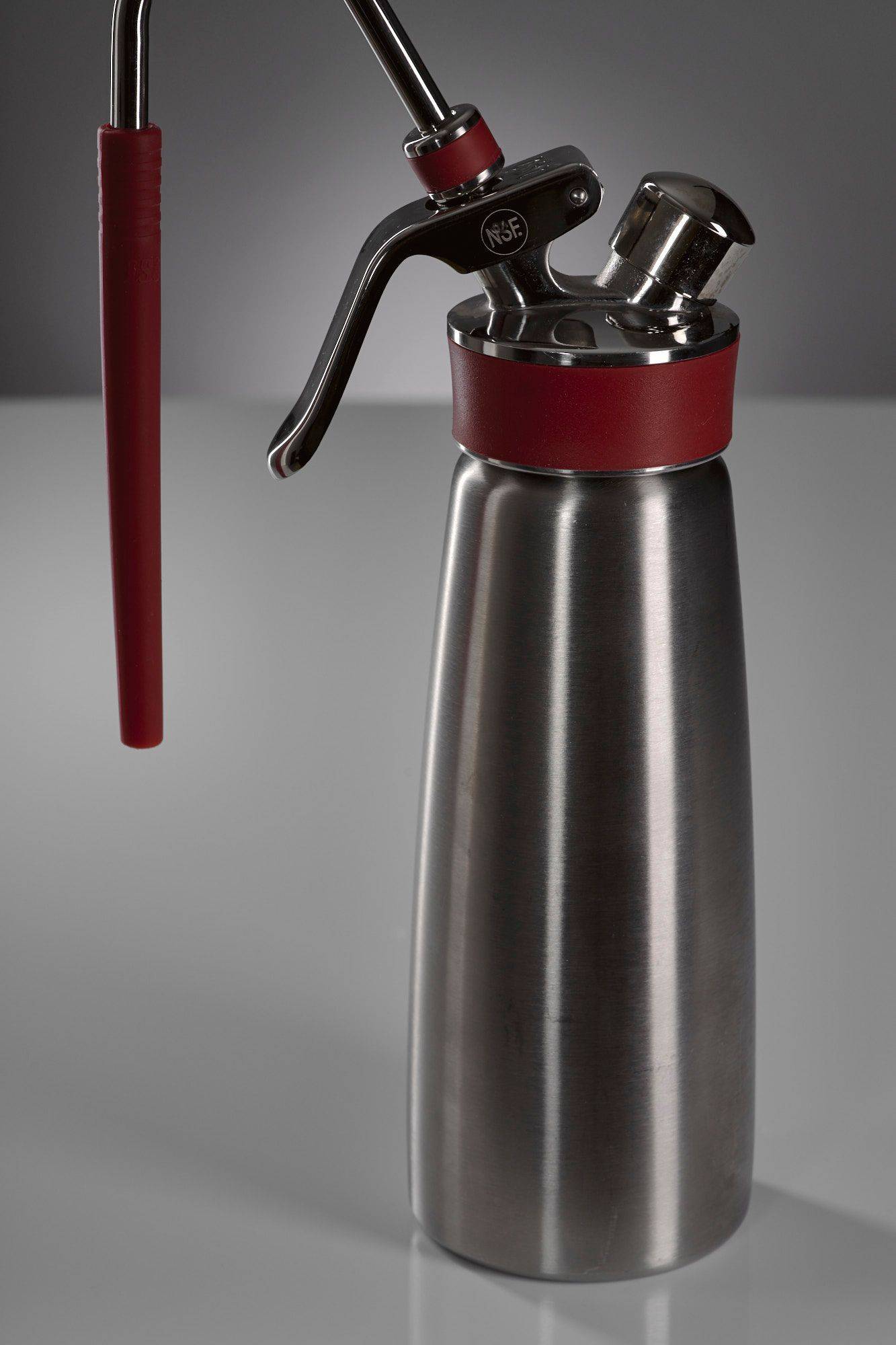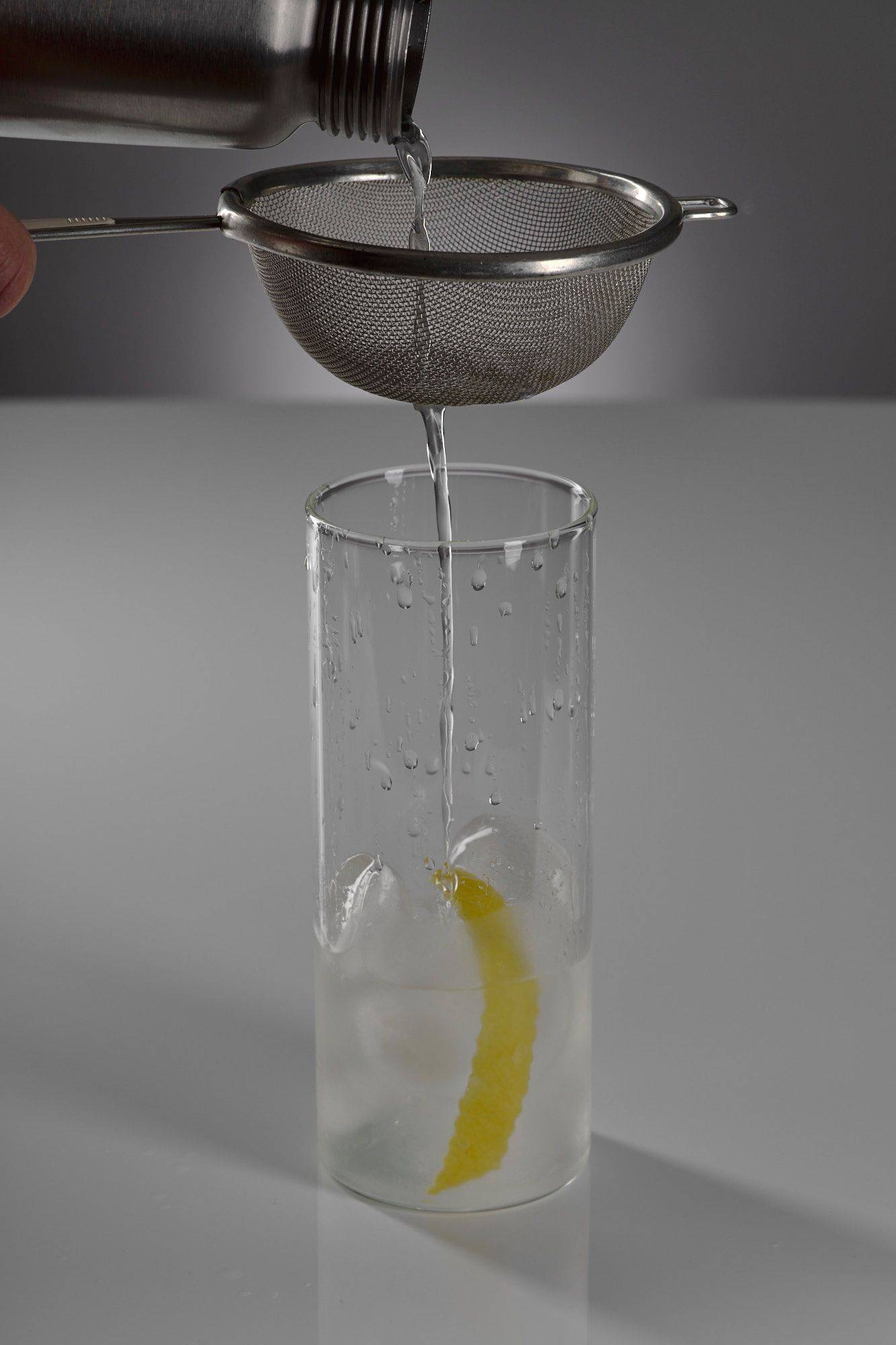 Recipe
Asparagus Martini
2 Persons25 Minutes
Asparagus Martini
9 cl Gin (my choice has been Clouds Gin)
6 cl Vodka
2 pc Asparagus
2 dashes Lemon Juice
1 pc Lemon Peel
For the asparagus martini, wash the asparagus and cut it into coarse pieces. It is not necessary to peel it, as we only want to extract the flavor. Now fill the asparagus with the other ingredients into a small iSi Whip bottle and close it with the Rapid Infusion attachment and the small strainer. Then fill in a CO2 capsule and let it infuse for 20 minutes. If you don't have an iSi Whip bottle handy, you can simply let the mix infuse overnight in a sealed jar in the refrigerator. This requires more planning but tastes just as good as the faster iSi Rapid Infusion version.
To serve, first let the gas escape from the iSi Whip bottle before unscrewing it. Now strain the asparagus martini into a mixing glass with ice cubes and a piece of lemon peel. Stir the martini until cold and then strain the drink into a chilled glass. As a garnish, serve a thin strip of asparagus, which you simply cut from the asparagus with a peeler.
Cheers and here's to life!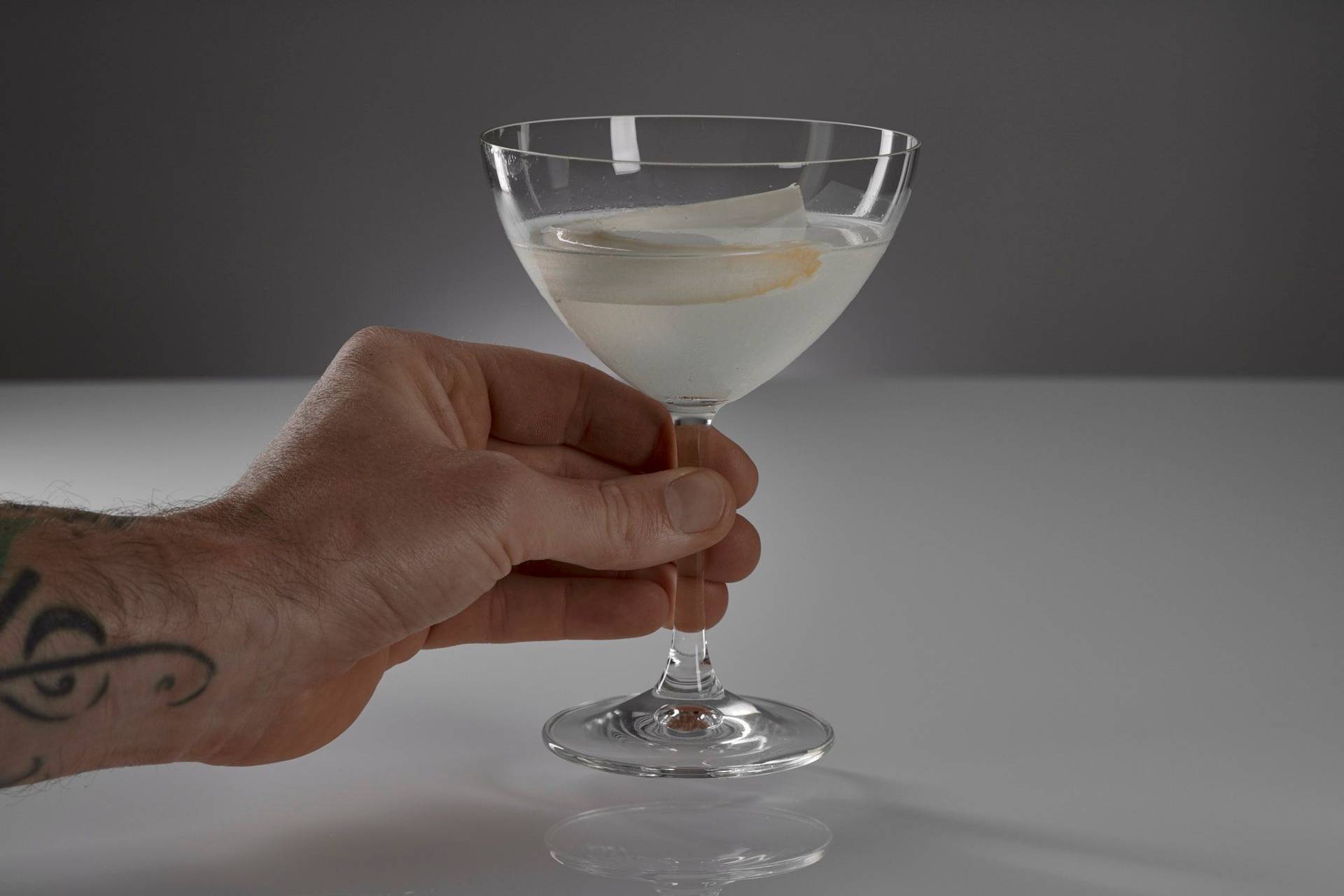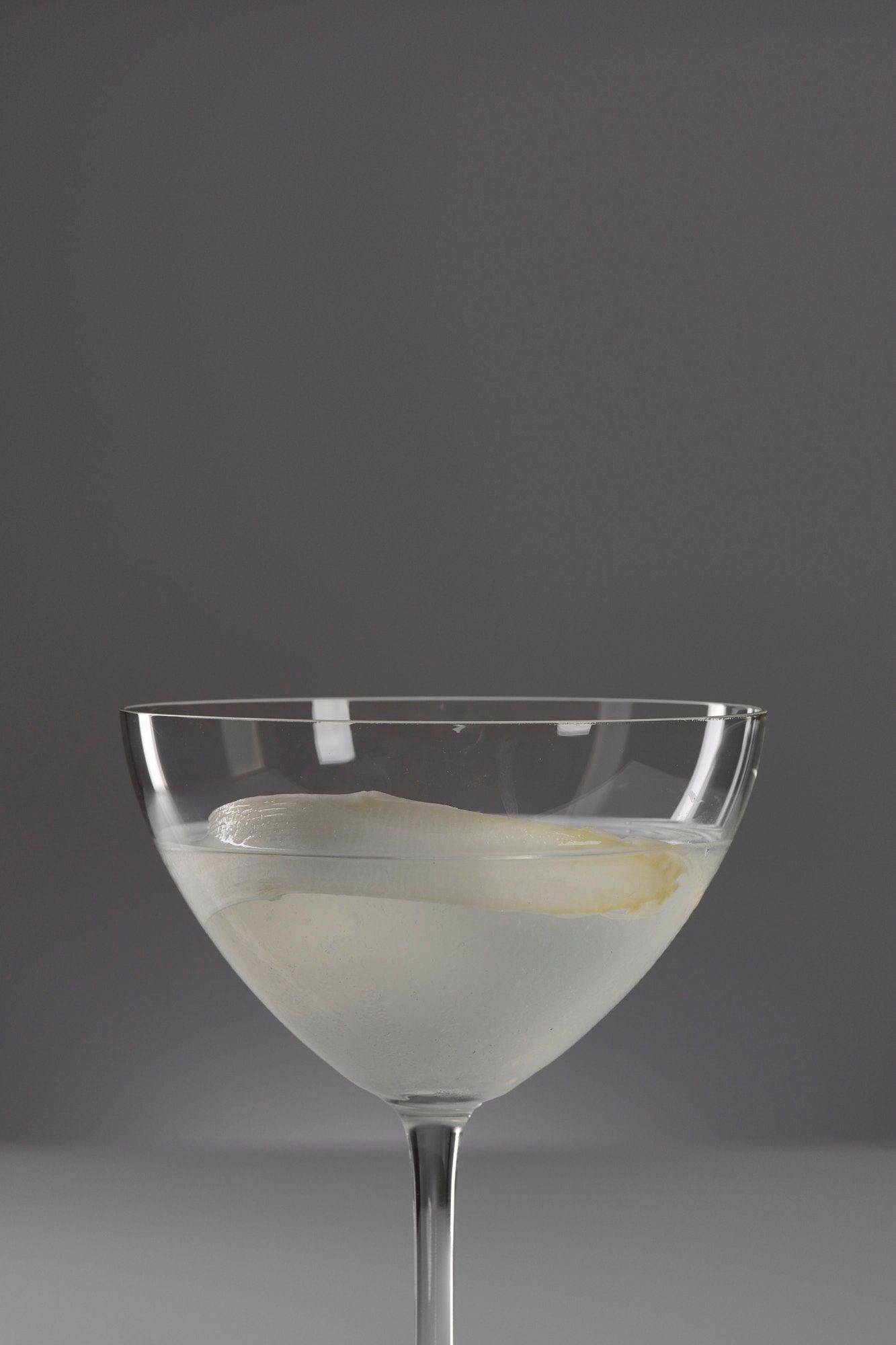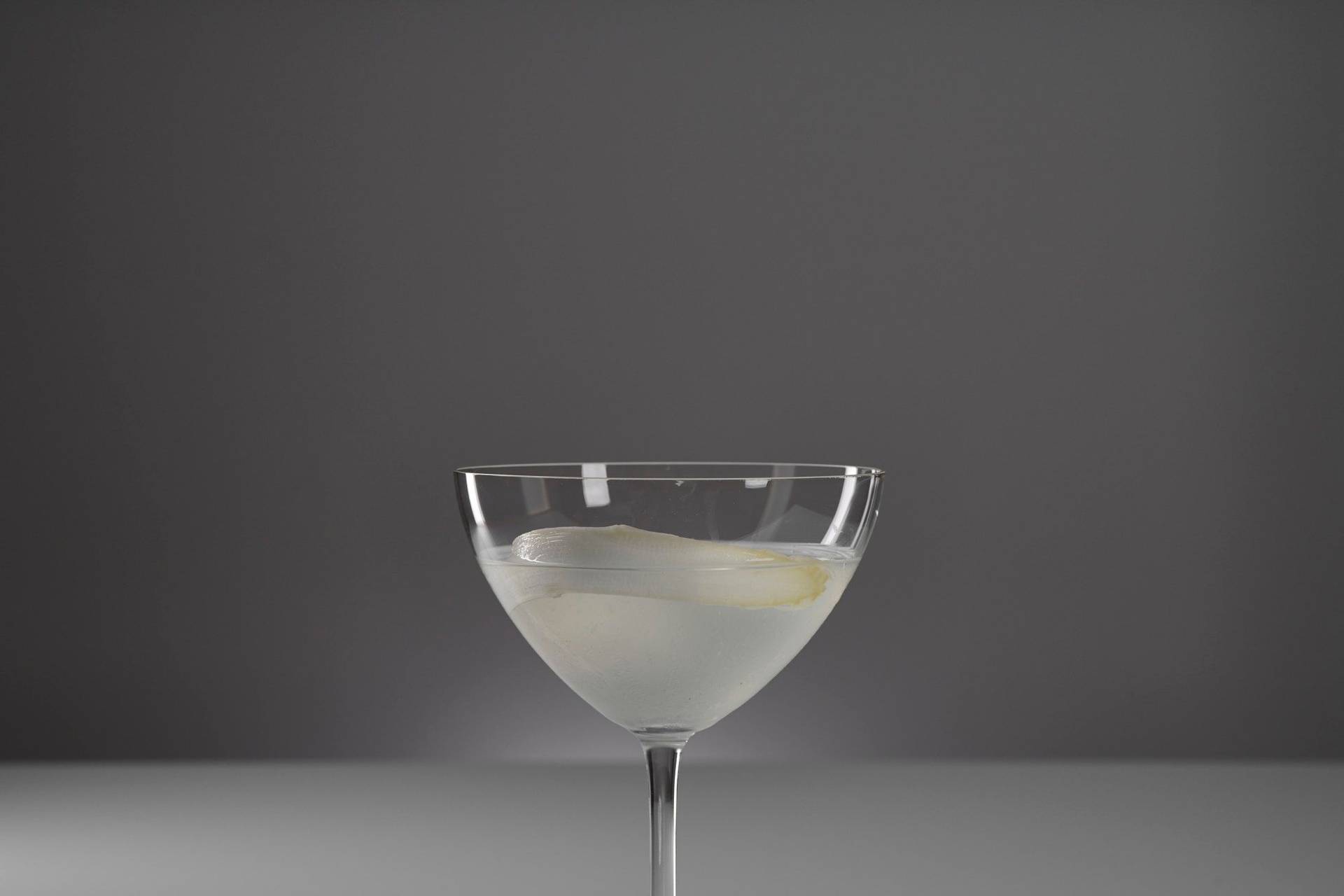 Newsletter
Can't get enough?
Get some secret ingredients through our newsletter!