Recipe
Sourdough Ice Cream Sandwich with Salted Caramel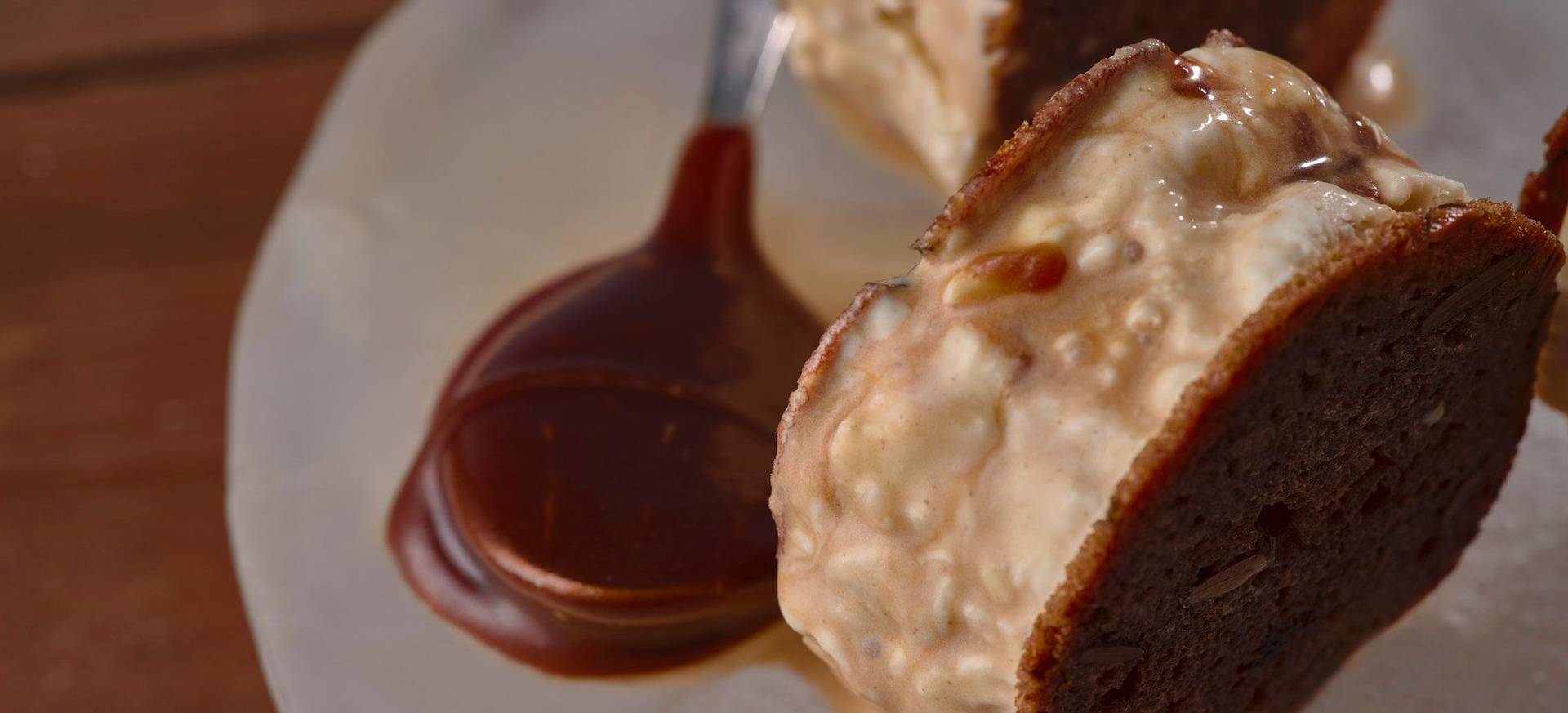 This article contains advertising.
If you bake your own bread and rolls like we do and use sourdough for this purpose, you may have a few sourdough leftovers here and there. However, these do not have to simply end up in the trash, because in addition to a good compost accelerator, you can also excellently use sourdough for your cooking or dessert preparations. However, in this case I wanted to make an ice cream that reflected the basic savory flavor of sourdough.
Sourdough in ice cream
Sure, this flavor may not be found in every ice cream shop right away, but I was sure the combination of sour cereal notes and sweetness would work great together. Assuming a classic vanilla ice cream, cream is brought to a boil with milk, sugar and vanilla, and then egg yolks are added to thicken it. Sourdough consists of water and flour and can therefore easily be used as a binding agent, but the egg yolk has of course taste advantages. So, I reduced the amount of egg yolk and replaced them with the sourdough.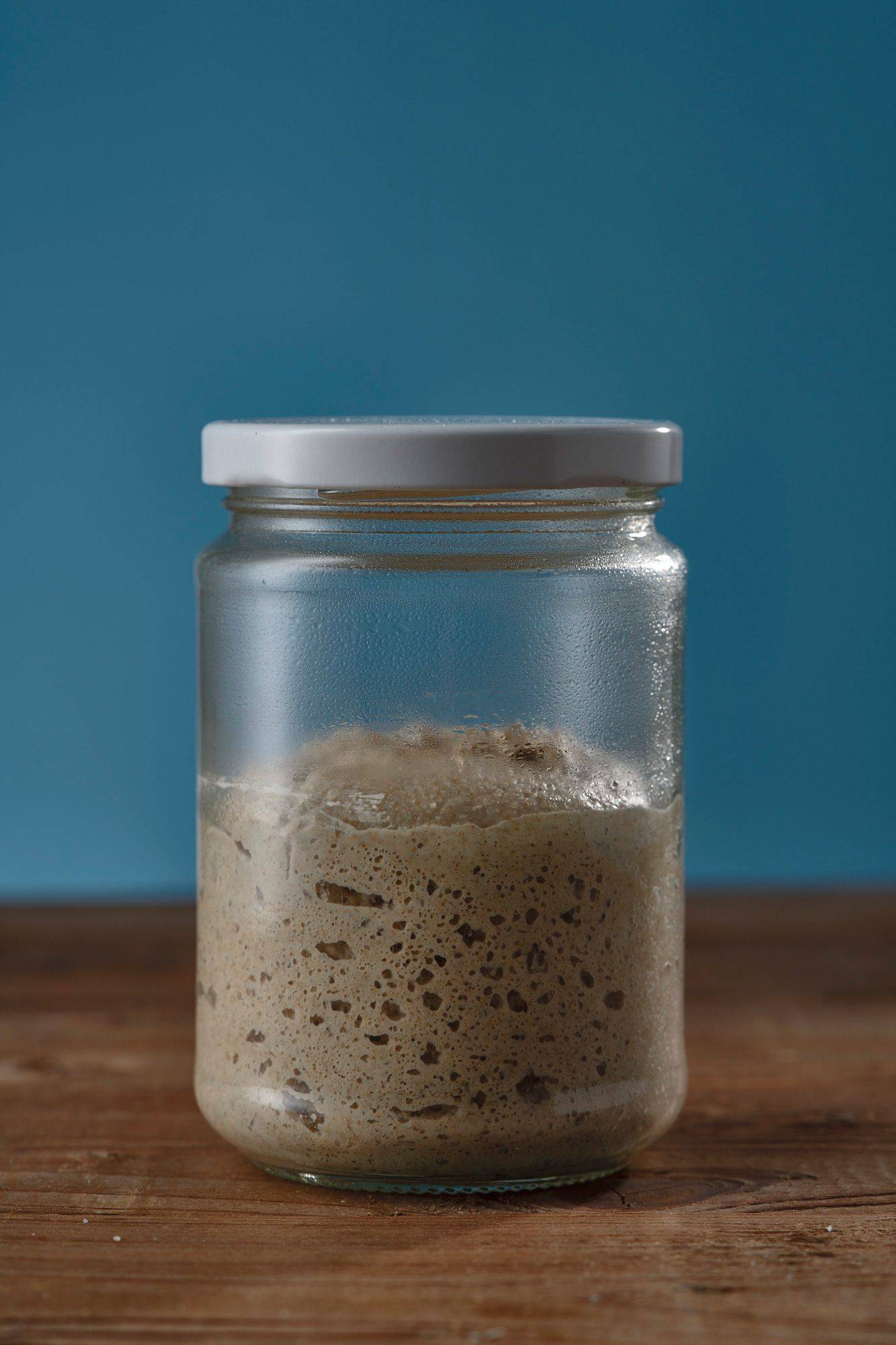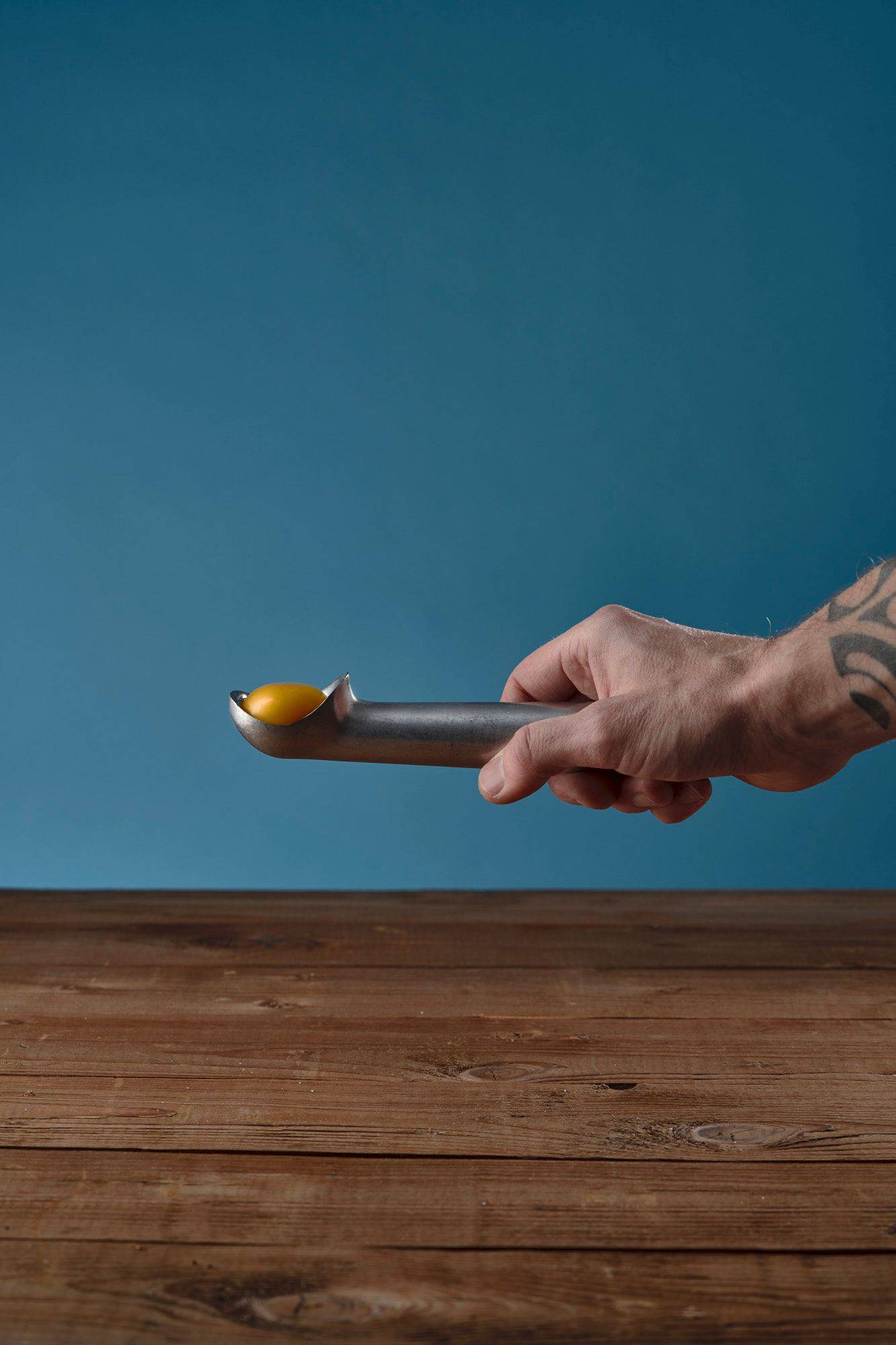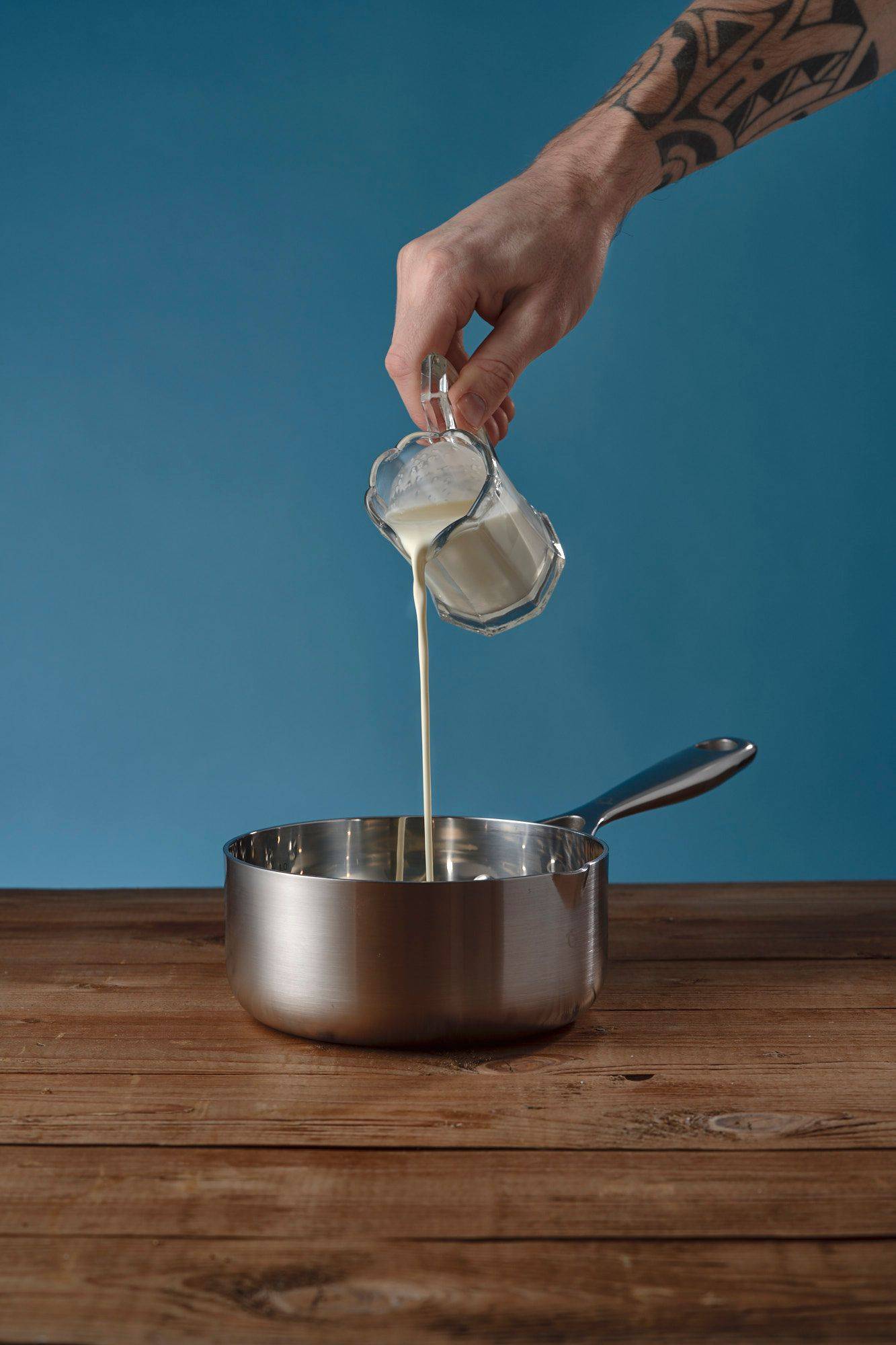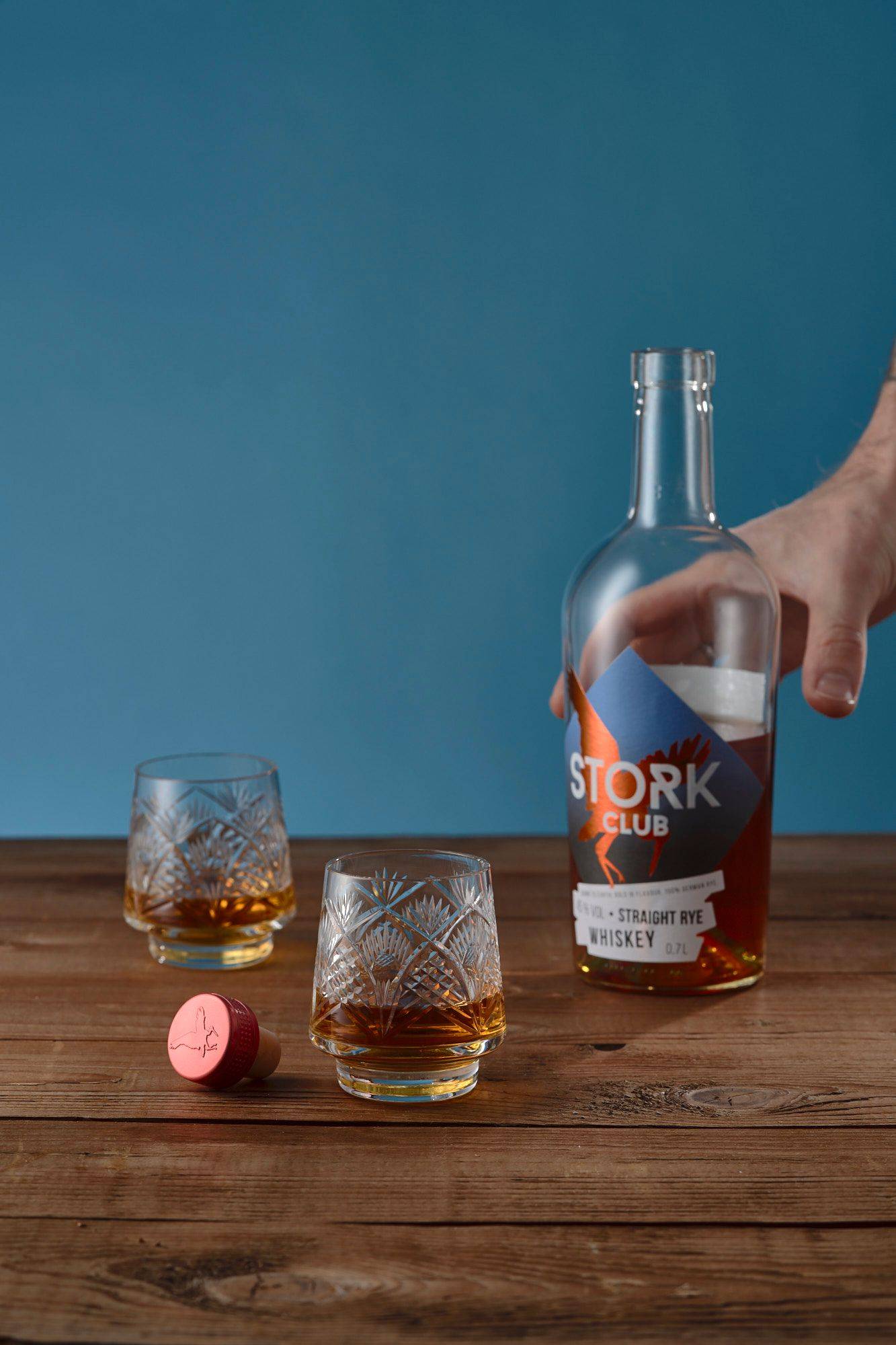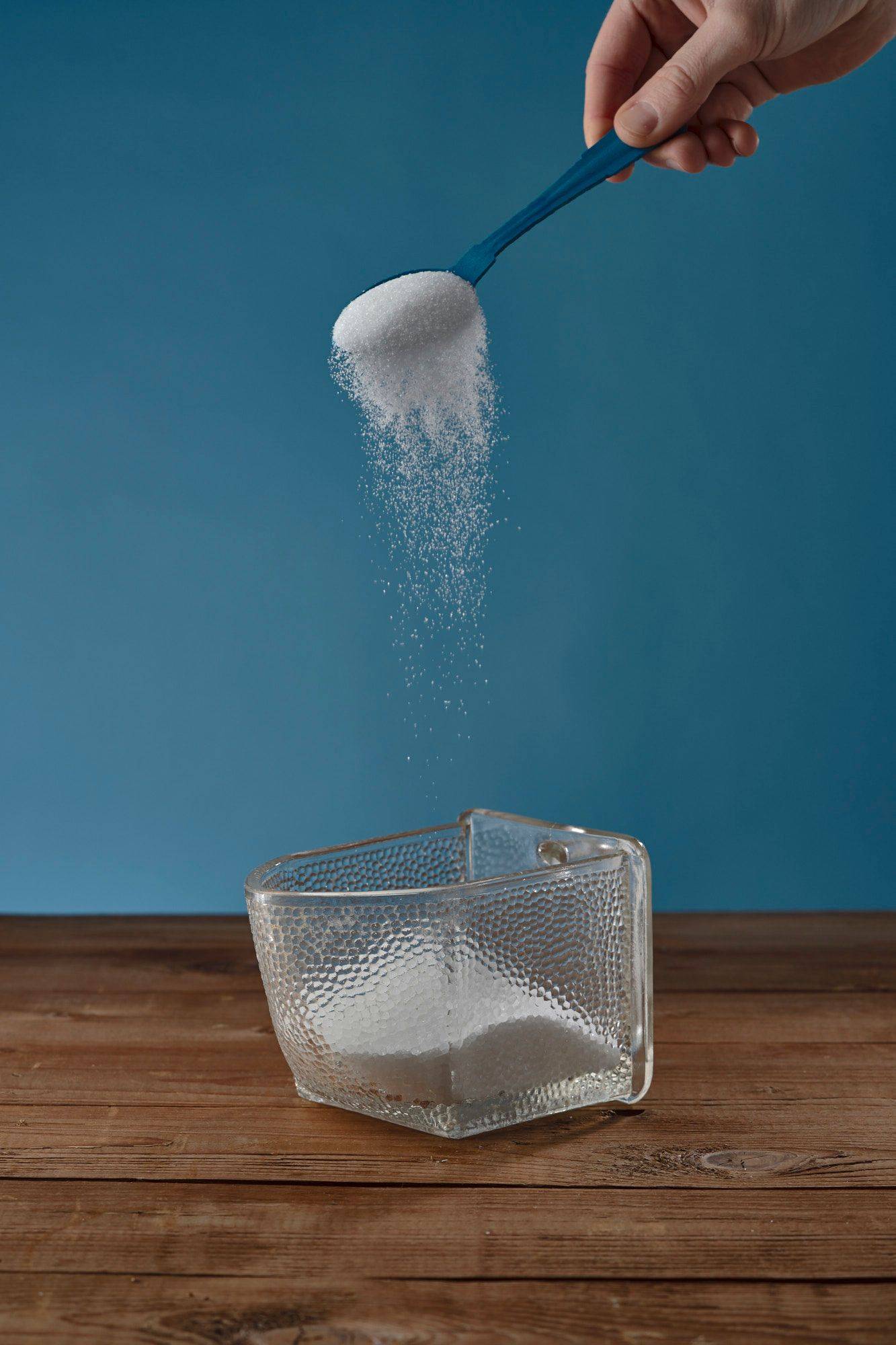 Sourdough and salted caramel
I usually season any savory dish with a little sugar and desserts with a little salt to round up the flavor. In this case, it was important to me to bring out the salty notes in the sourdough ice cream even more intensely, so I quickly came up with the idea of enhancing the ice cream with a salted caramel. The beauty of a caramel is that it becomes thick and solid when cold. So, the ice cream remained beautifully marbled in the end. But we were talking about salt in ice cream, and a caramel is inherently a sweet thing. However, if you add more than a pinch of salt to the caramel, the whole thing turns, and the result is more like a flavor enhancer made of sugar, salt and fat.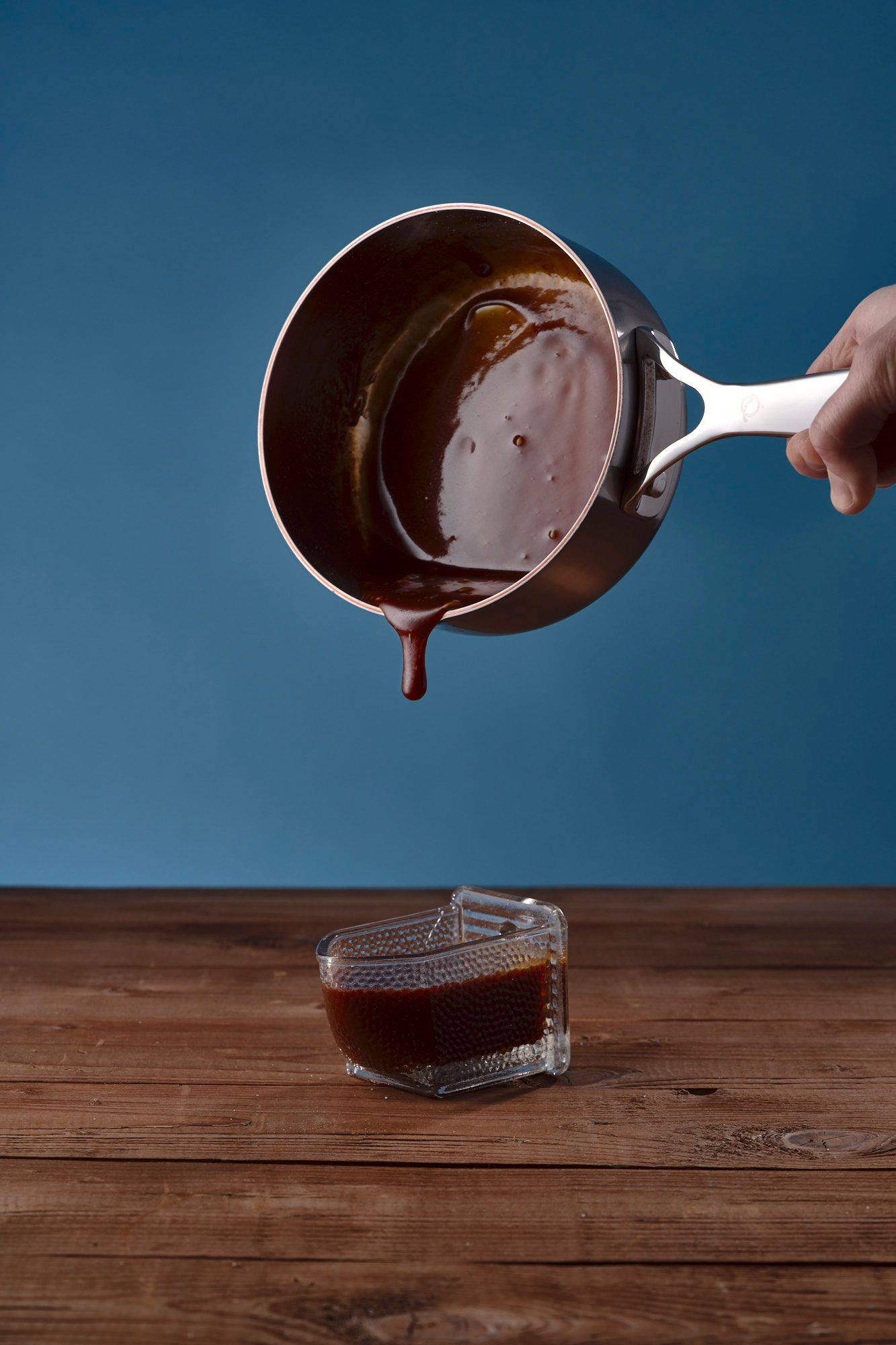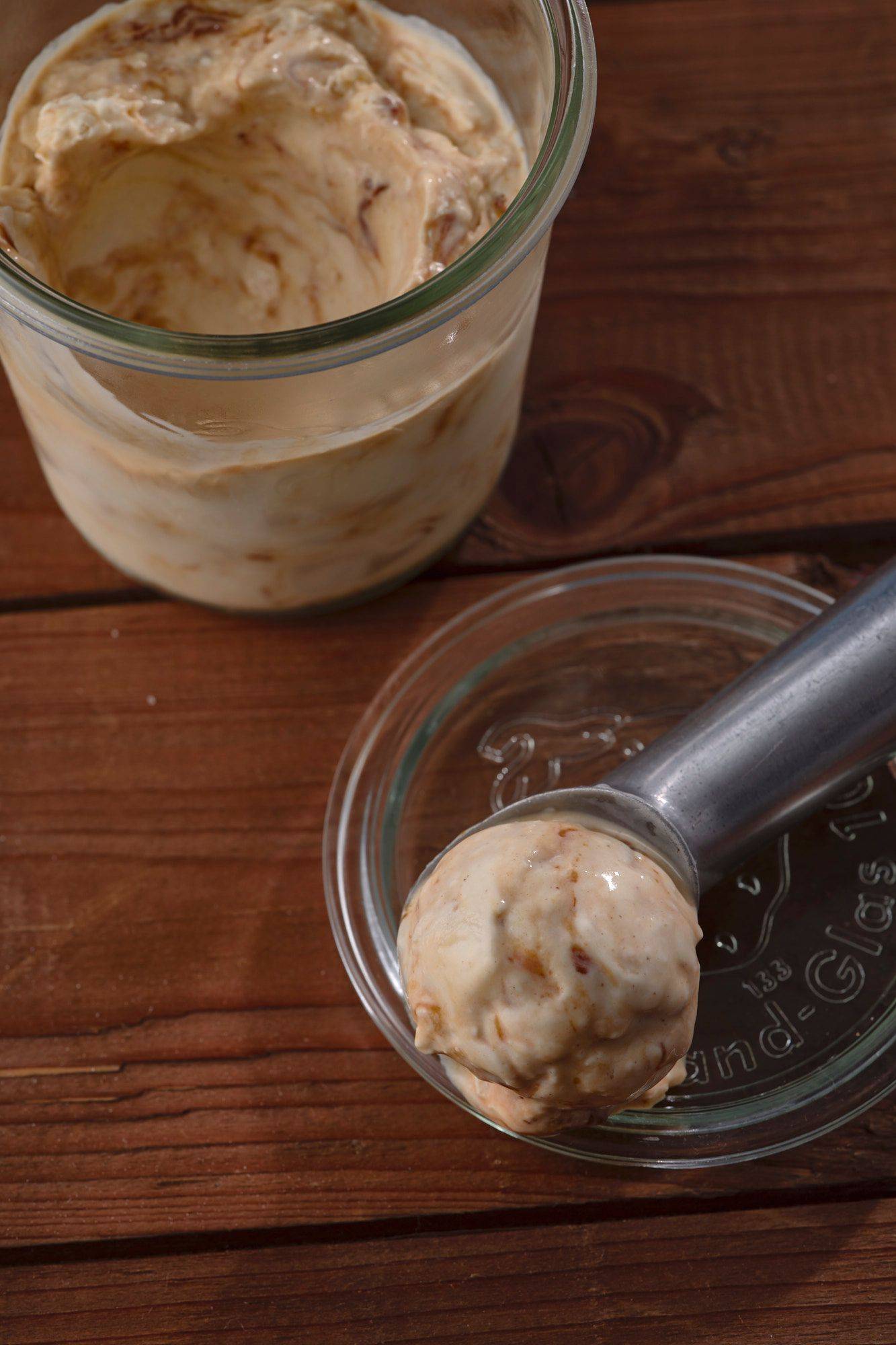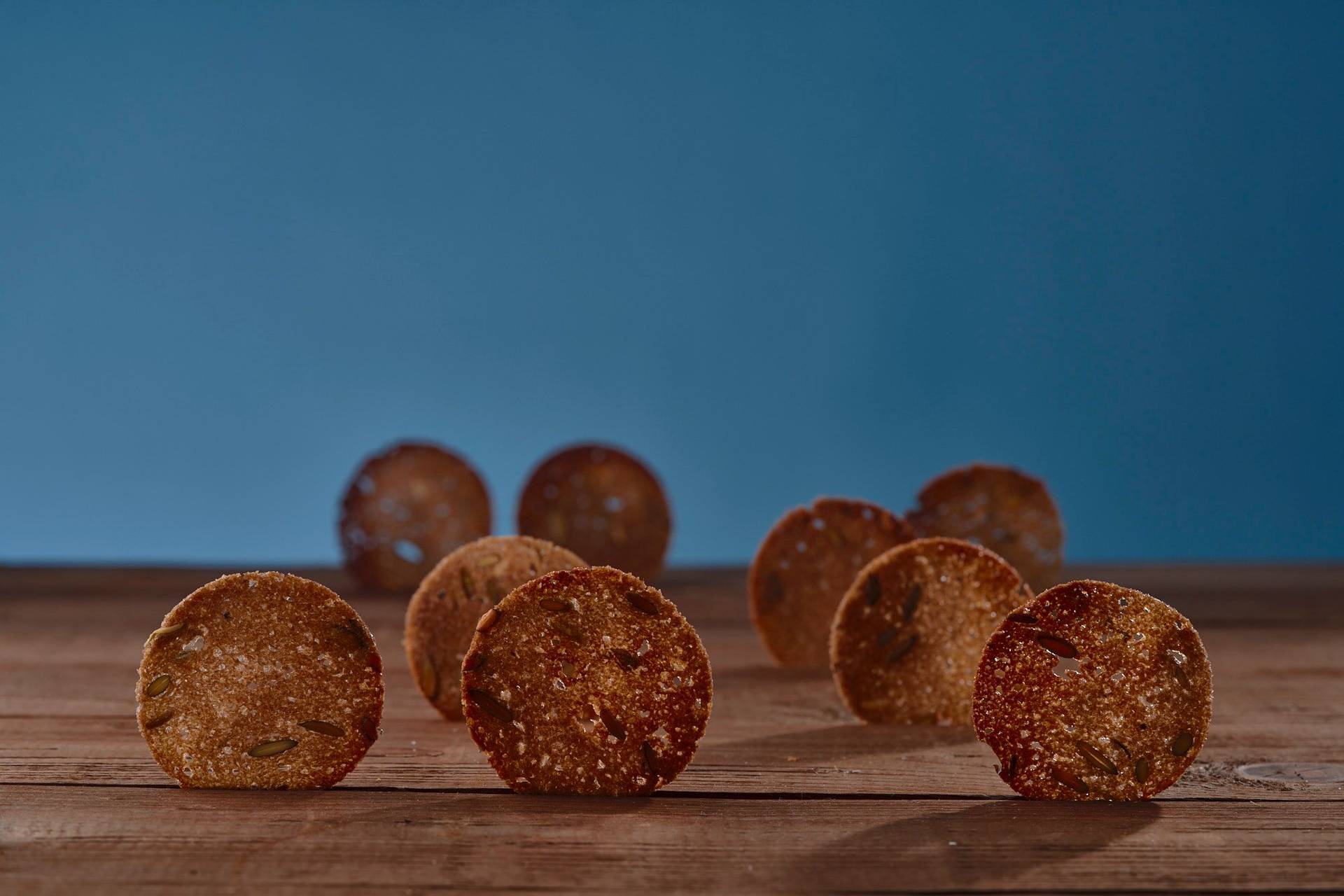 Sourdough ice cream sandwich
Since we're about using leftover sourdough, you can also round up the whole thing even further. In addition to the flavors, some consistency should come into play at the end. To stay within the topic, of course, bread is perfect for this. I simply cut thin slices from an older piece of bread and fried them in some vegetable oil until crispy. The result are crispy bread Croutons with which you can easily make some ice cream sandwiches. But this is just a serving suggestion including leftover use, should the ice cream and the salted caramel not be enough for you.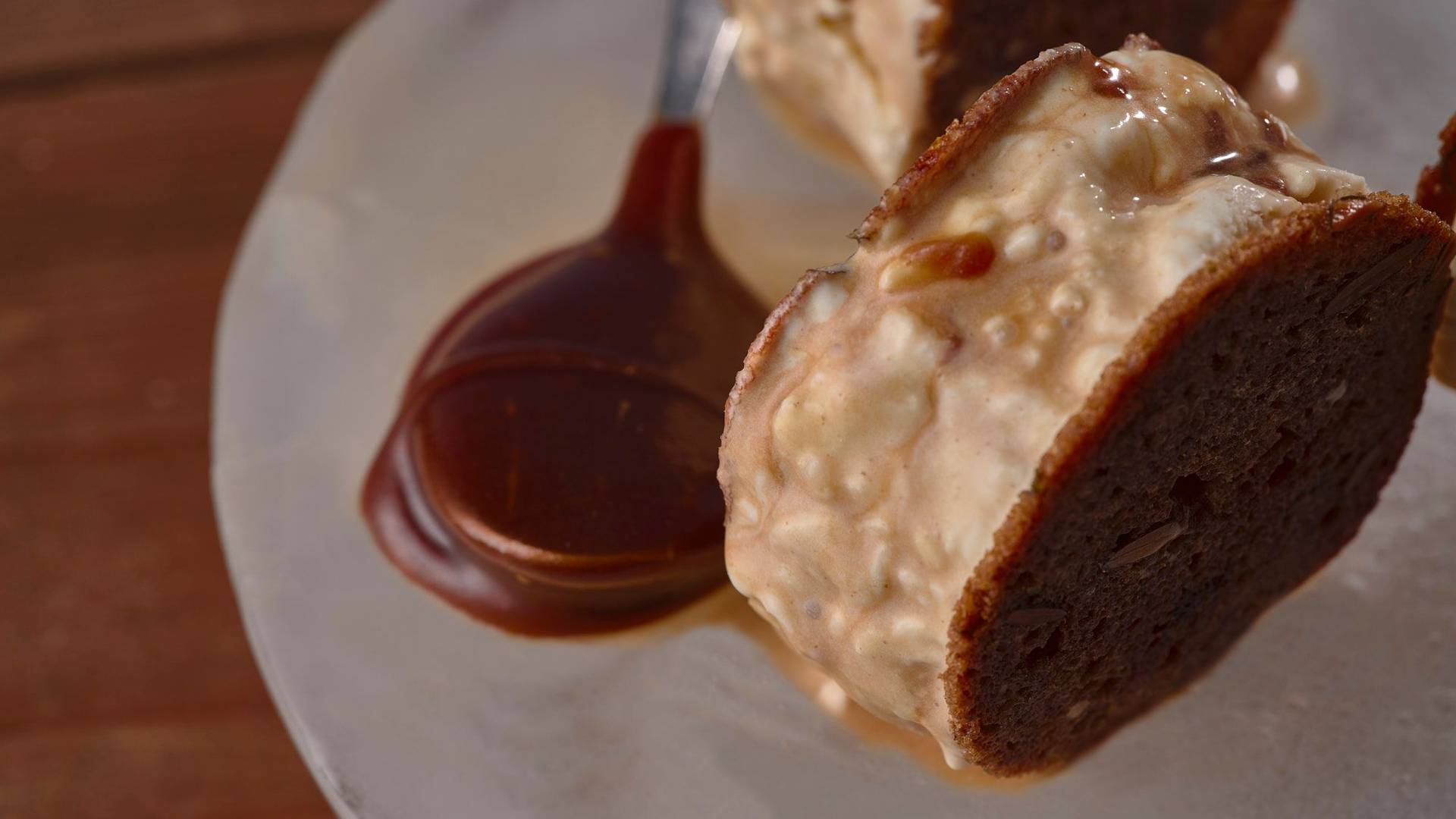 Accept YouTubes marketing cookies to watch this video.
Recipe
Sourdough Ice Cream Sandwich with Salted Caramel
4 Persons30 Minutes
Salted Caramel
140 g Sugar
60 ml Water
50 g Butter
80 g Cream
½ tsp Salt (use less if you do not like it salty)
For the salted caramel, put sugar and water in a pot and boil until the sugar caramelizes. Now stir in the butter and then deglaze with cream. Remove the pot from the heat, mix in the salt and fill it in a jar to cool down. The salted caramel can be left outside, otherwise it will be difficult to process further.
Sourdough Ice Cream
300 g Cream
100 ml Milk
40 g Sugar
1 cl Rye Whiskey
30 g Sourdough Starter (Rye)
2 Egg Yolks
2-3 tbsp Salted Caramel
For the sourdough ice cream, place the egg yolks in a large bowl. Mix all remaining ingredients in a pot and bring to a boil while constantly stirring. The ice cream mix should already thicken slightly due to the flour in the sourdough. At the beginning, pour only a part of the boiling mix over the egg yolks and combine, only now add the rest of the ice cream mix. Once everything is well mixed, cover the sourdough ice cream mix and put it in the fridge. You can do this the day before, so the ice cream can mature a little. Before freezing in the ice cream maker, the ice cream mix is strained through a fine sieve to avoid lumps. Now freeze the sourdough ice cream depending on the ice cream maker used, in the KitchenAid about 10 minutes. Once the ice cream is frozen but creamy, stir in the salted caramel, but only briefly, to achieve a marbling. Empty the ice cream into a pre-cooled jar and let it ripen in the freezer for 1 hour.
Serving
8 Sourdough Croutons from old bread
Salted Caramel
To serve, put one scoop of sourdough ice cream on a bread Crouton and press another bread Crouton on top. Now finish with some salted caramel and the ice cream sandwich is ready.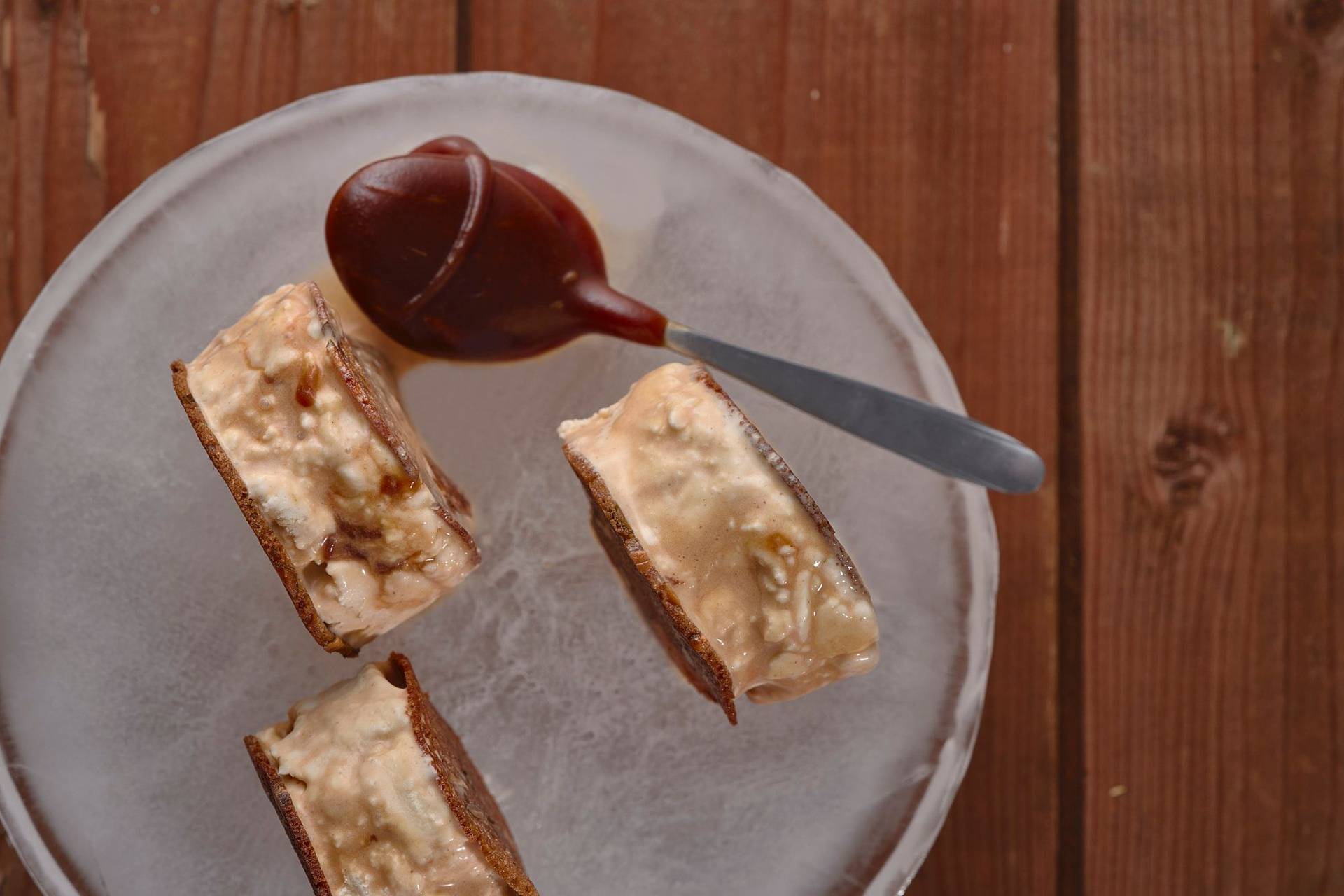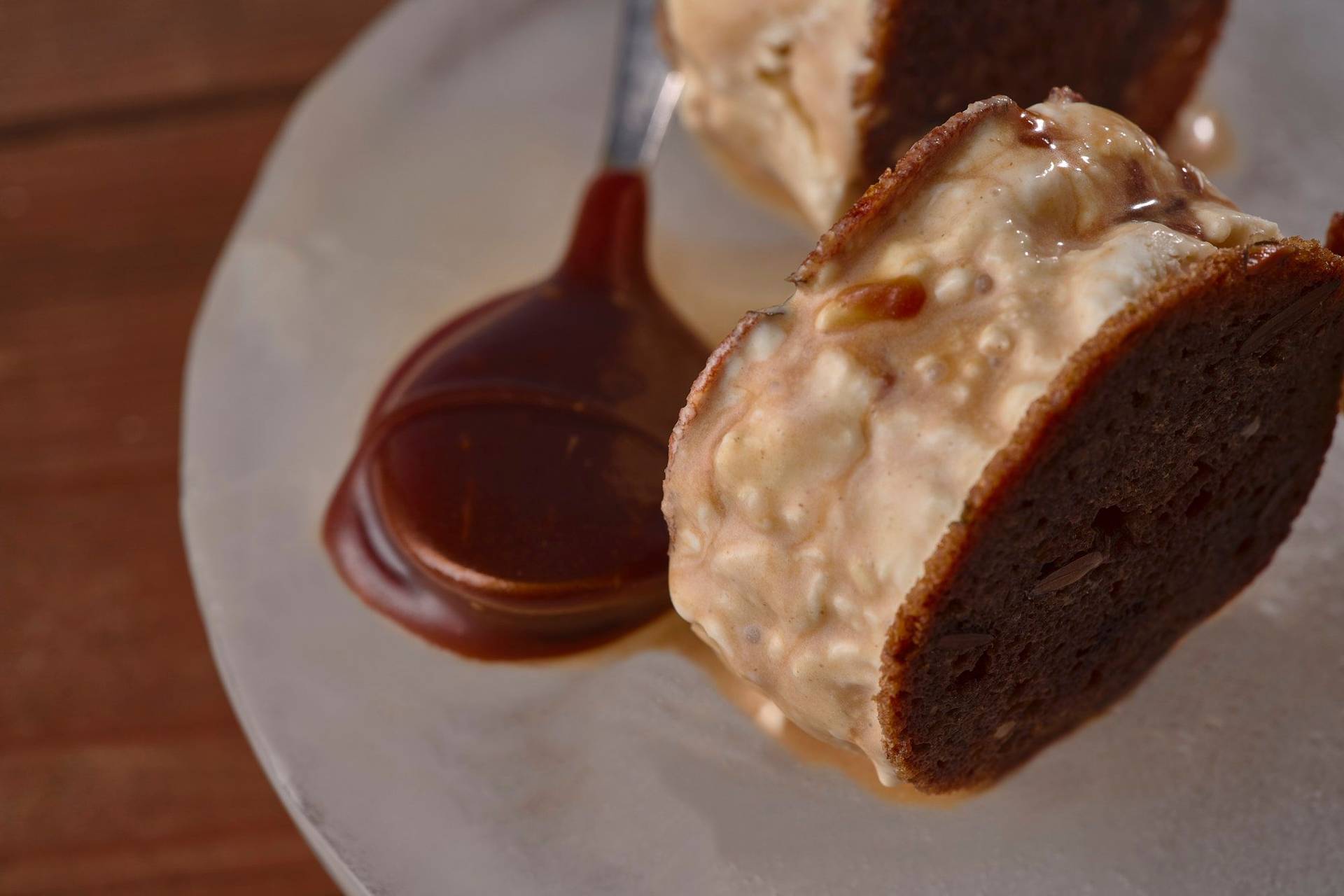 Newsletter
Can't get enough?
Get some secret ingredients through our newsletter!