Recipe
Pork Secreto with Grilled Watermelon & Chimichurri Salsa
Meat | Gluten-Free | Dairy-Free | Sugar-Free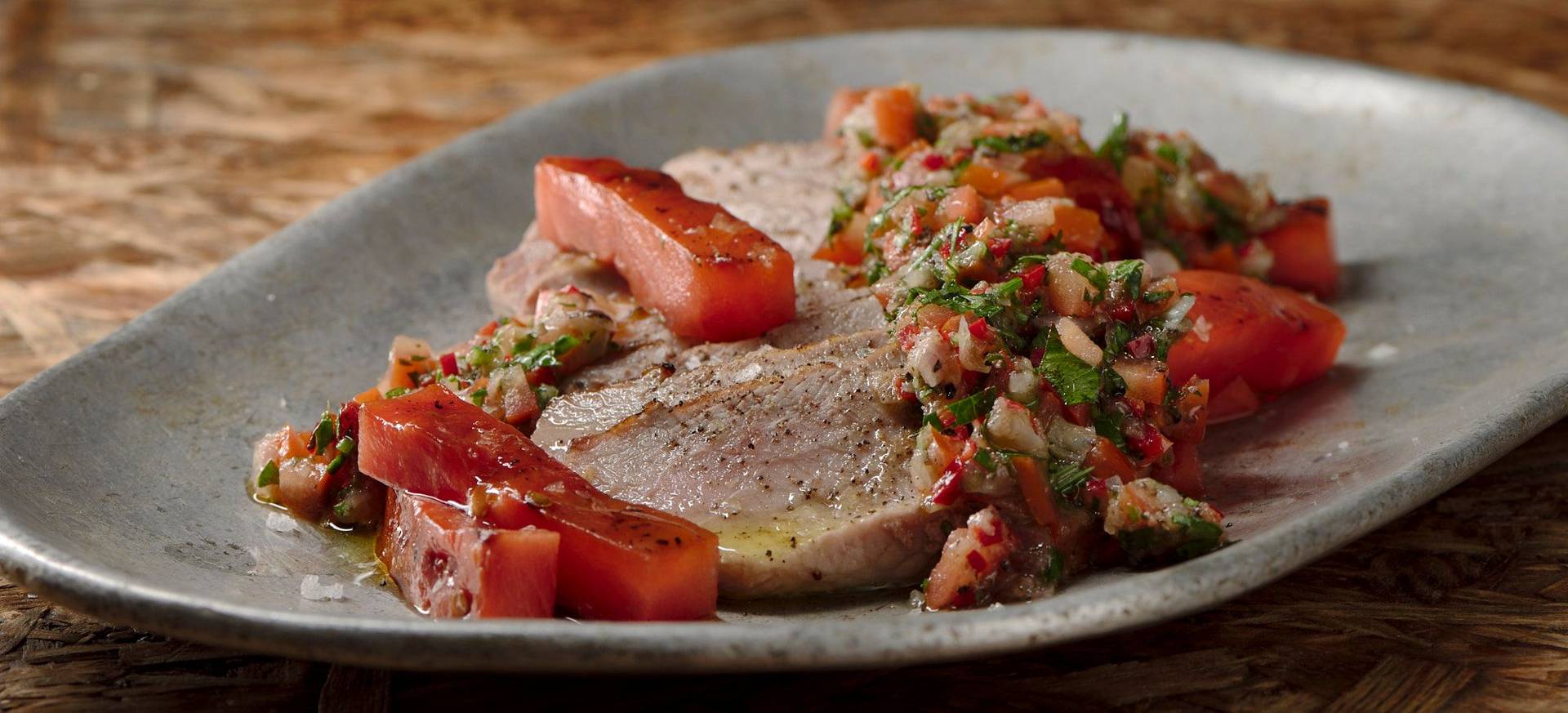 This article contains advertising.
To put a good piece of meat in the limelight, it actually needs nothing more than salt and pepper. This is really true, but you know me, I always want to add a little something for the character. I didn't want to add carbs to the secreto of pork, because my idea was a rather light summer recipe. When I thought of my friend Ben (a really excellent cook) in Asia the other day, who always invited me to his menu presentations while he was still in Berlin, I remembered that he often served certain pieces of meat with Chimichurri. Always tasty and also in this case a perfect complement, as it still lets the meat speak for itself.
What is Chimichurri salsa
The Argentinean sauce Chimichurri is usually served with grilled beef, but Chimichurri is also used to marinate fish or poultry. The base for Chimichurri consists of chopped herbs, onion, garlic, salt and pepper which are then mixed with vinegar and oil to an emulsion. Chimichurri recipes are of course different in every Argentinean family. But one thing is certain, the spice and freshness of a well-made Chimichurri give many recipes, especially those from the grill, a very special taste.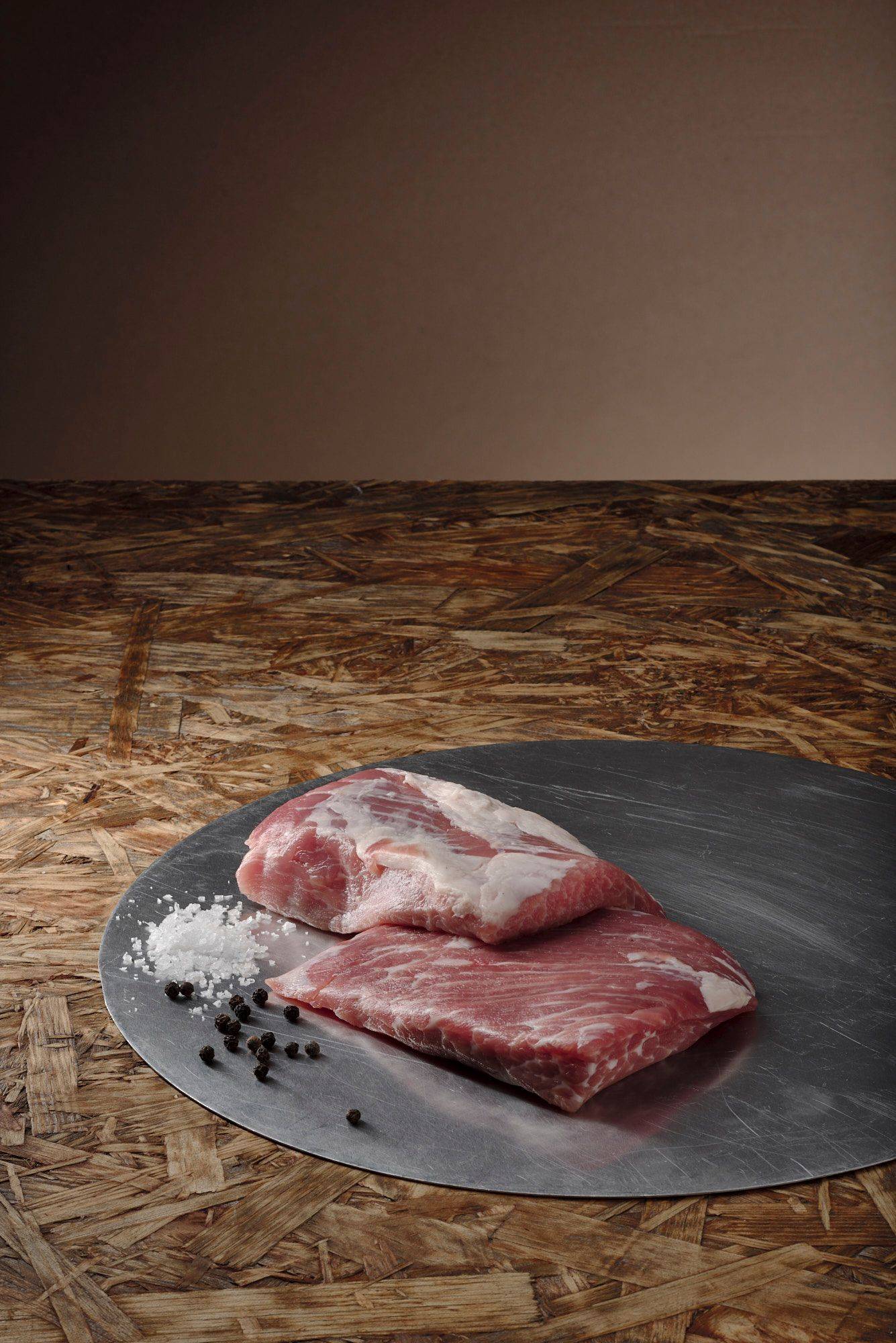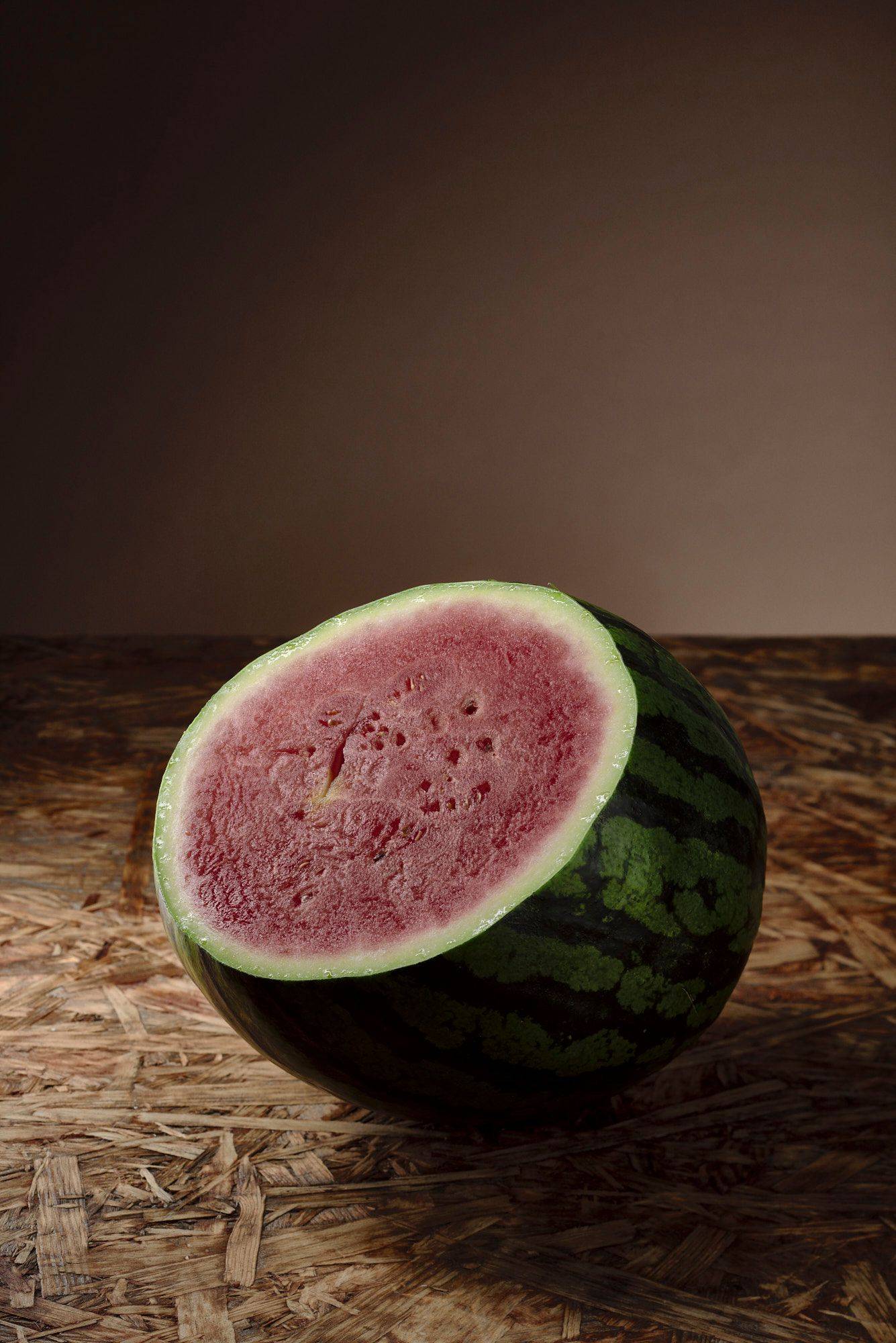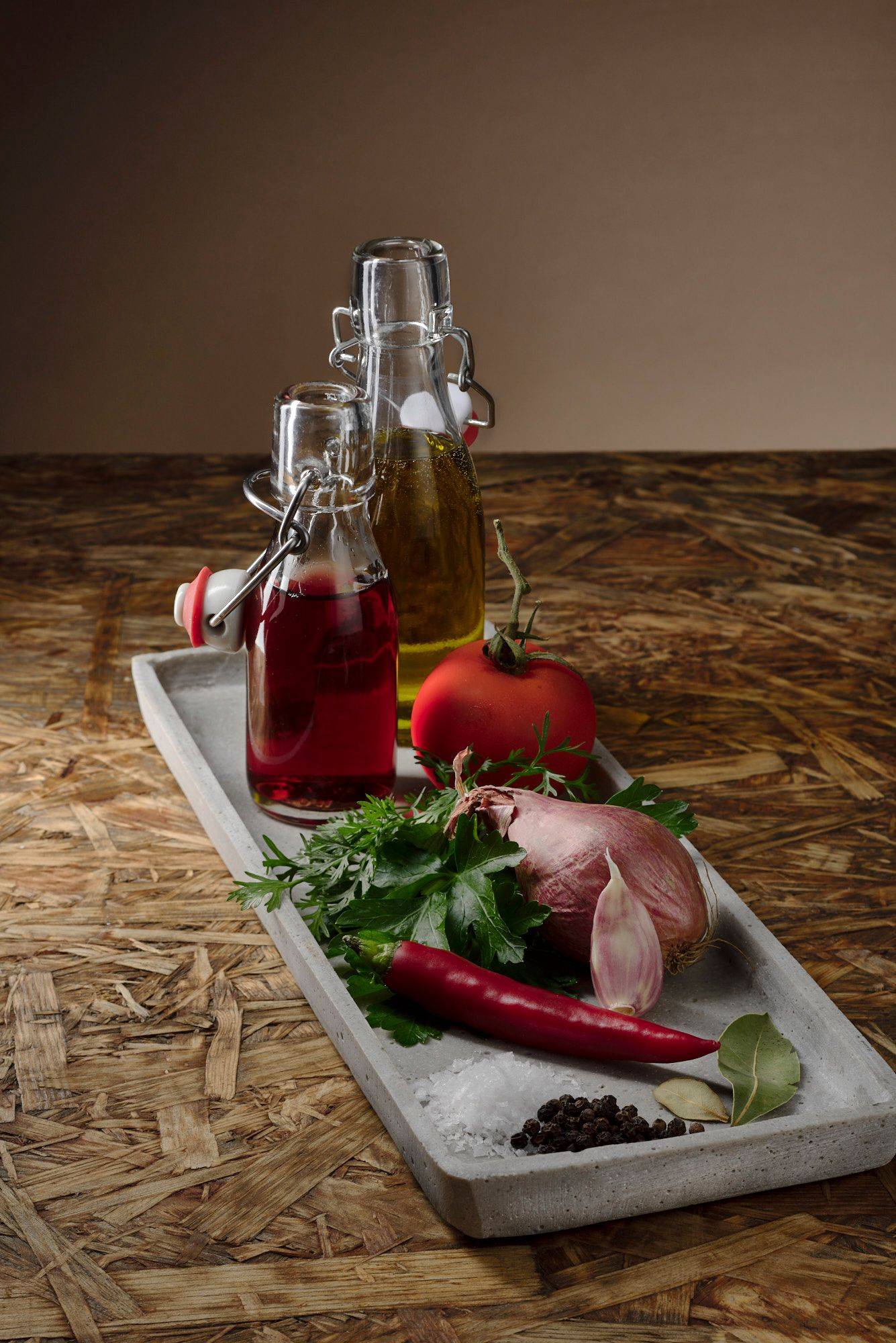 Watermelon with meat
Watermelon is synonymous for summer and I remember many summer days when I only ate watermelon. But watermelon is not only suitable for sweet recipes but also for many savory dishes. Watermelon can also be deliciously grilled in a hot pan or on the grill and is a very nice side dish. Once the watermelon has been caramelized by the heat, you can create the perfect combination of salt and sweetness. In addition, juicy meat and spicy fresh Chimichurri leave nothing to be desired.
Organic meat
There is very little meat and sausages, which are consistently produced in organic farming under consideration of animal welfare. And that is exactly that, which Land.Luft had in mind in the first place and still has. They built their sustainable ecological agriculture on a 45-hectare, fallow-lying piece of land in Bavaria. Here pigs and cattle are born on the pasture and spend their whole life in the wild, in their herds with enough space and under as natural conditions as possible. There are no stables at Land.Luft, because all animals live outside on their pastures and meadows - summer and winter.
Pasture slaughter is also part of pasture keeping, because this way any animal transport can be avoided and thus completely eliminate an enormous source of stress for the animals. There is no better way to slaughter animals. For these guys, stress-free slaughter contributes significantly to meat quality. If you cut a steak or a roast, you can recognize the special quality from the silky-matt sheen of the cut surface, in the pan a very pleasant fragrance develops and barely any water will come out of the meat.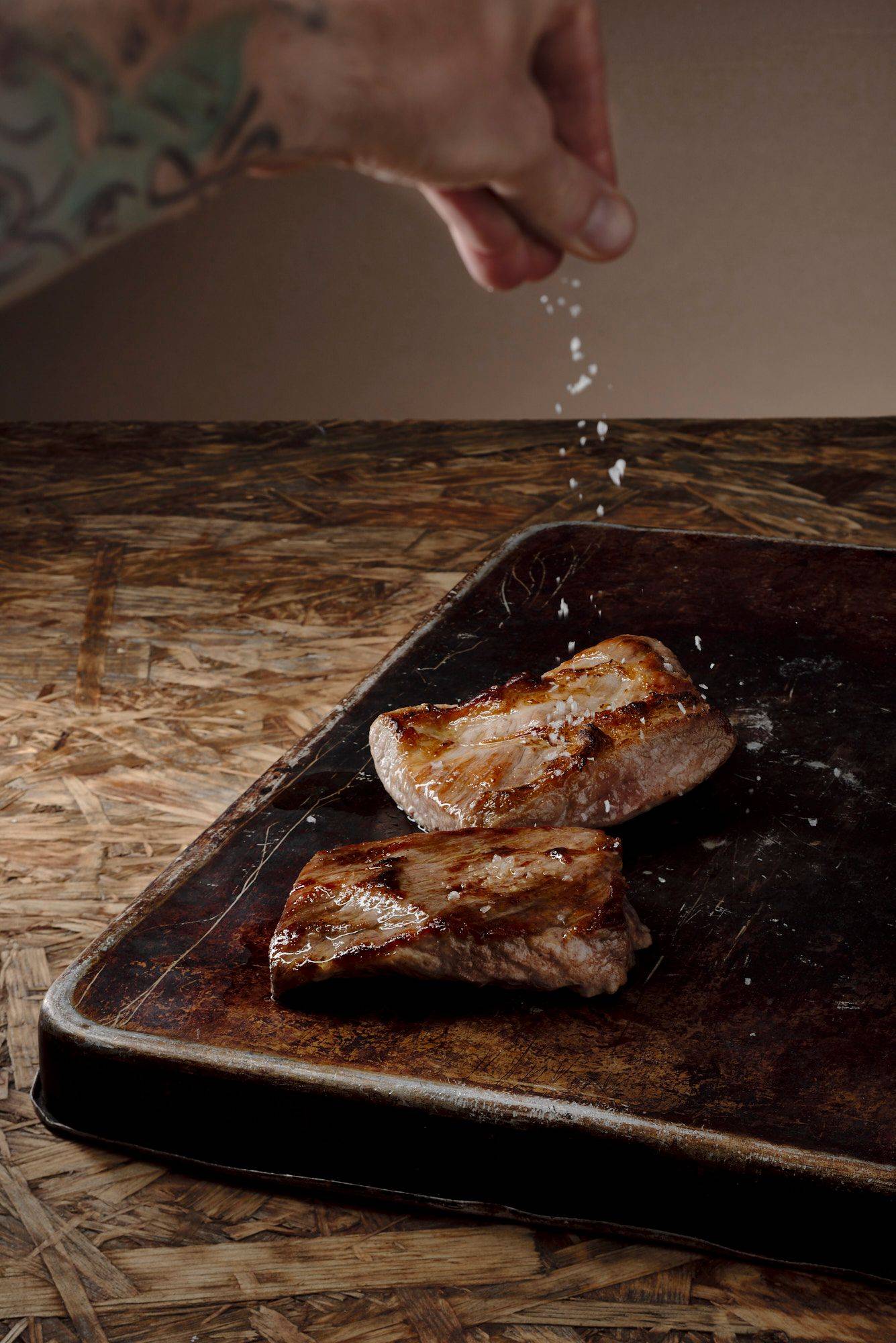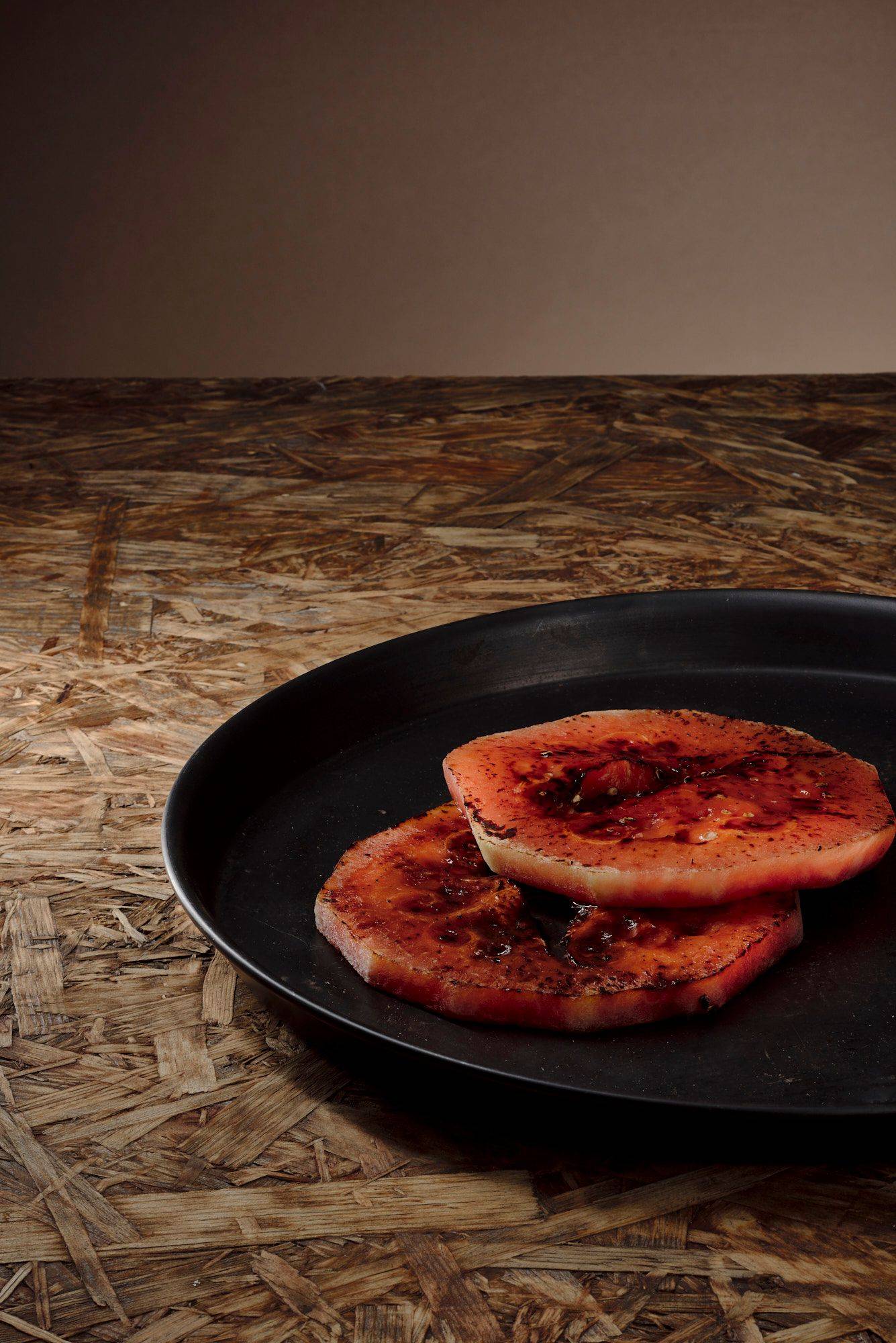 Meat & healthy lifestyle
After trying the recipe, my conclusion is very simple. One is able to measure the quality of meat and the life these animals could live. But does this mean that pork and beef can be on the table every day? No, because this is exactly what has made the meat industry to what it is. But the cycle of life on the farm of Land.Luft, for example, makes exceptions to the rule very well possible and one can easily include a piece of meat, like this secreto of pork, into a healthy lifestyle.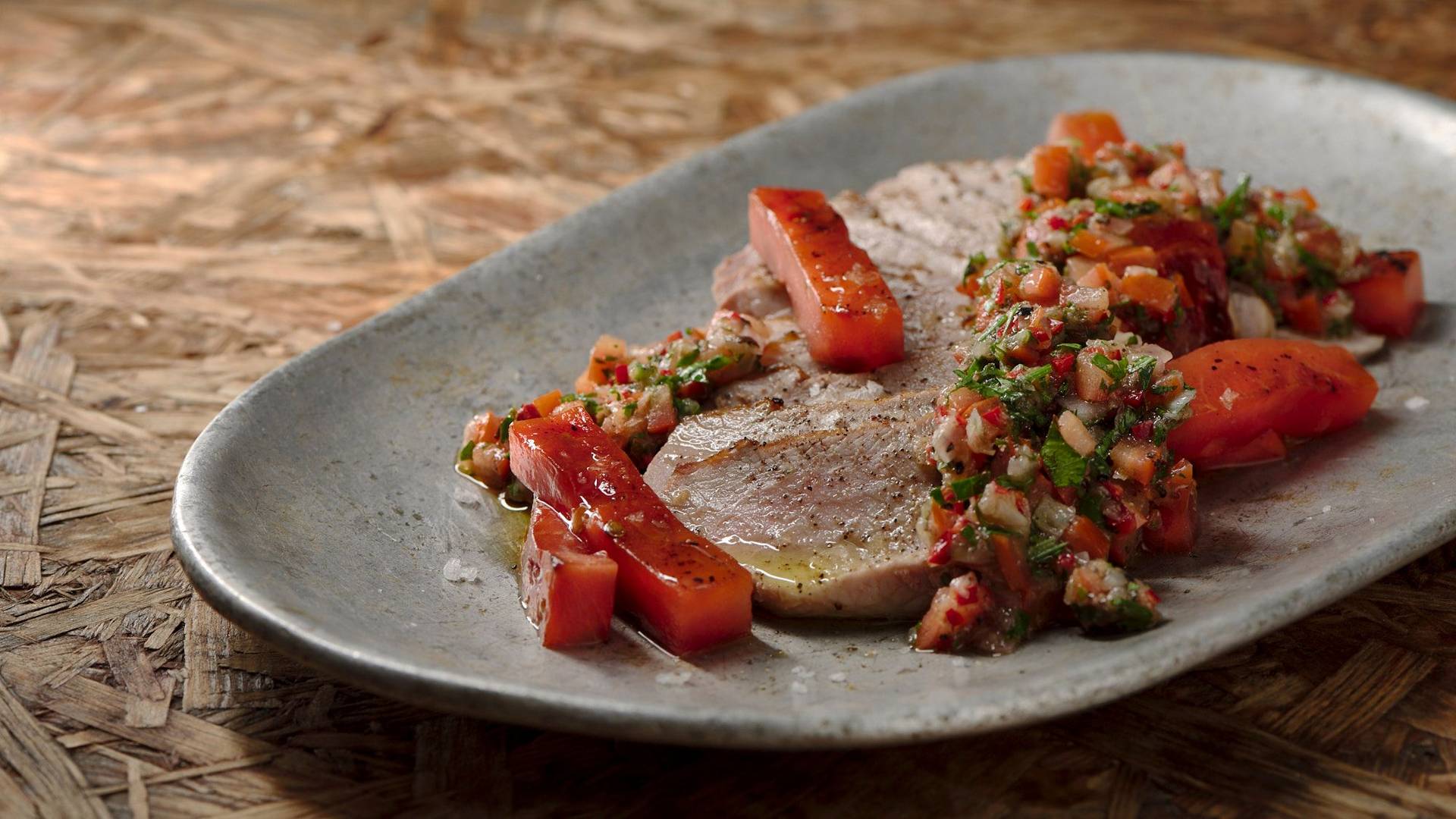 Accept YouTubes marketing cookies to watch this video.
Recipe
Pork Secreto with Grilled Watermelon & Chimichurri
2 Persons30 Minutes
Chimichurri Salsa
1/2 tsp Maldon Salt
1/2 tsp Black Peppercorns
1 Garlic Clove
1 Shallot
2 tbsp Red Wine Vinegar
4 tbsp Olive Oil
1 Bay Leaf
1 Chili Pod
1 Tomato
5 Coriander Stems
5 Parsley Stems
1/2 Lime Peel
For the Chimichurri, chop garlic and dice the shallot. Add them in a mortar with salt and pepper and grind them. If you rather like a fine taste, add the shallots afterwards. Then add vinegar and slowly add the olive oil to emulsify the mix. Now put the bay leave inside and dice the chili and also add it. Cut the tomato in quarters, remove the seeds and dice it too. Chop the herbs and bring everything together. To finish your Chimichurri, add fresh lime peel.
Grilled Watermelon
For the grilled watermelon, peel the melon and cut it in 1,5 cm thick slices. Heat up a pan without any oil and caramelize the watermelon from both sides until they got some color and roasted aromas. Take the watermelon out of the pan and cut it in 1,5 cm stripes, then shorten them to a length of 5 cm.
Serving
Before serving, heat up a pan with a little canola oil. Fry the pork secreto from both sides until nicely colored and cook it further in a pre-heat oven at 120°C for 3-5 minutes, depending on your preferred way of eating meat. Afterwards allow the pork secreto to rest for 5 minutes and cut it in thin slices afterwards. Place the meat on a plate and randomly arrange the watermelon. Season with maldon salt and freshly ground pepper and finish with a few spoons of Chimichurri.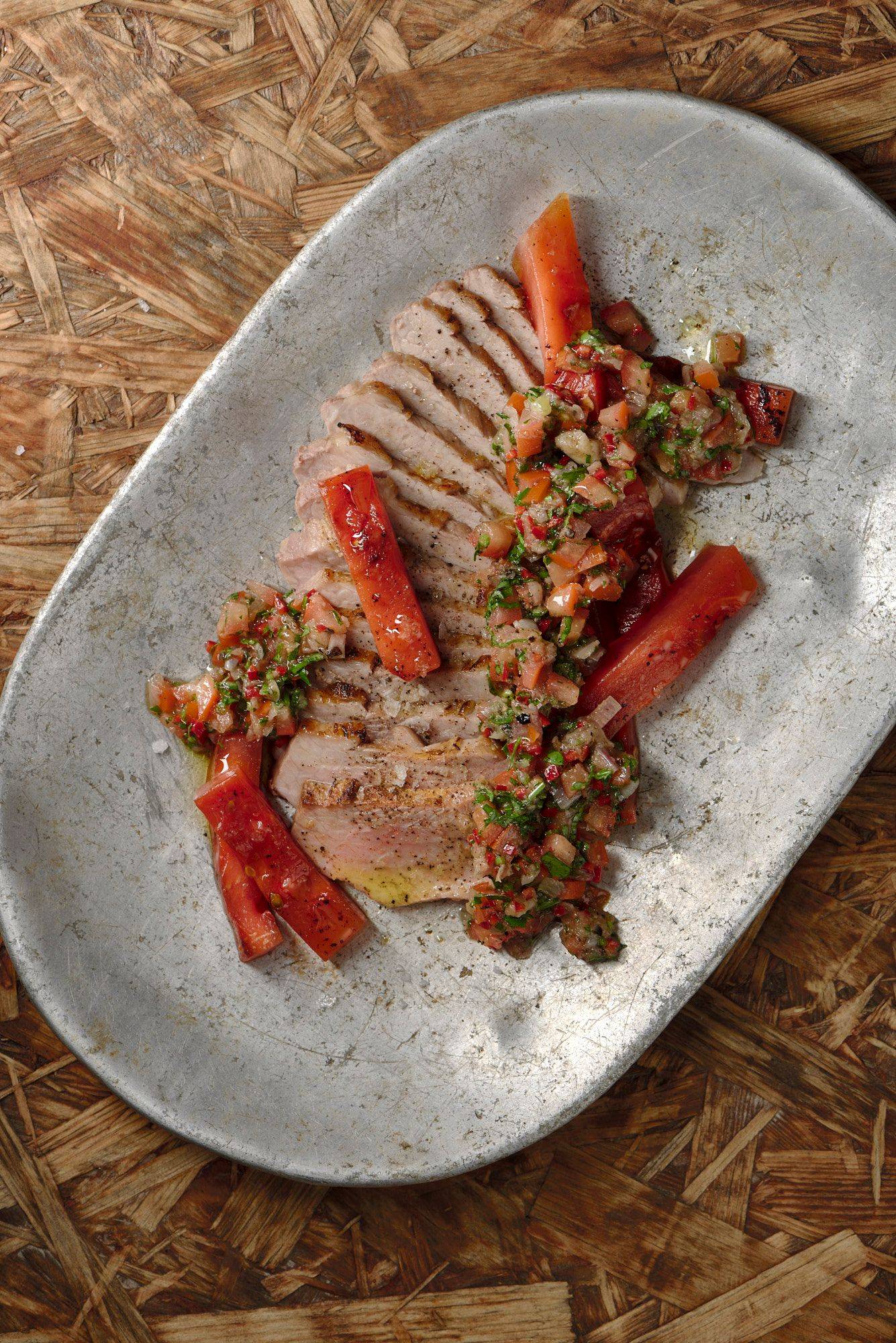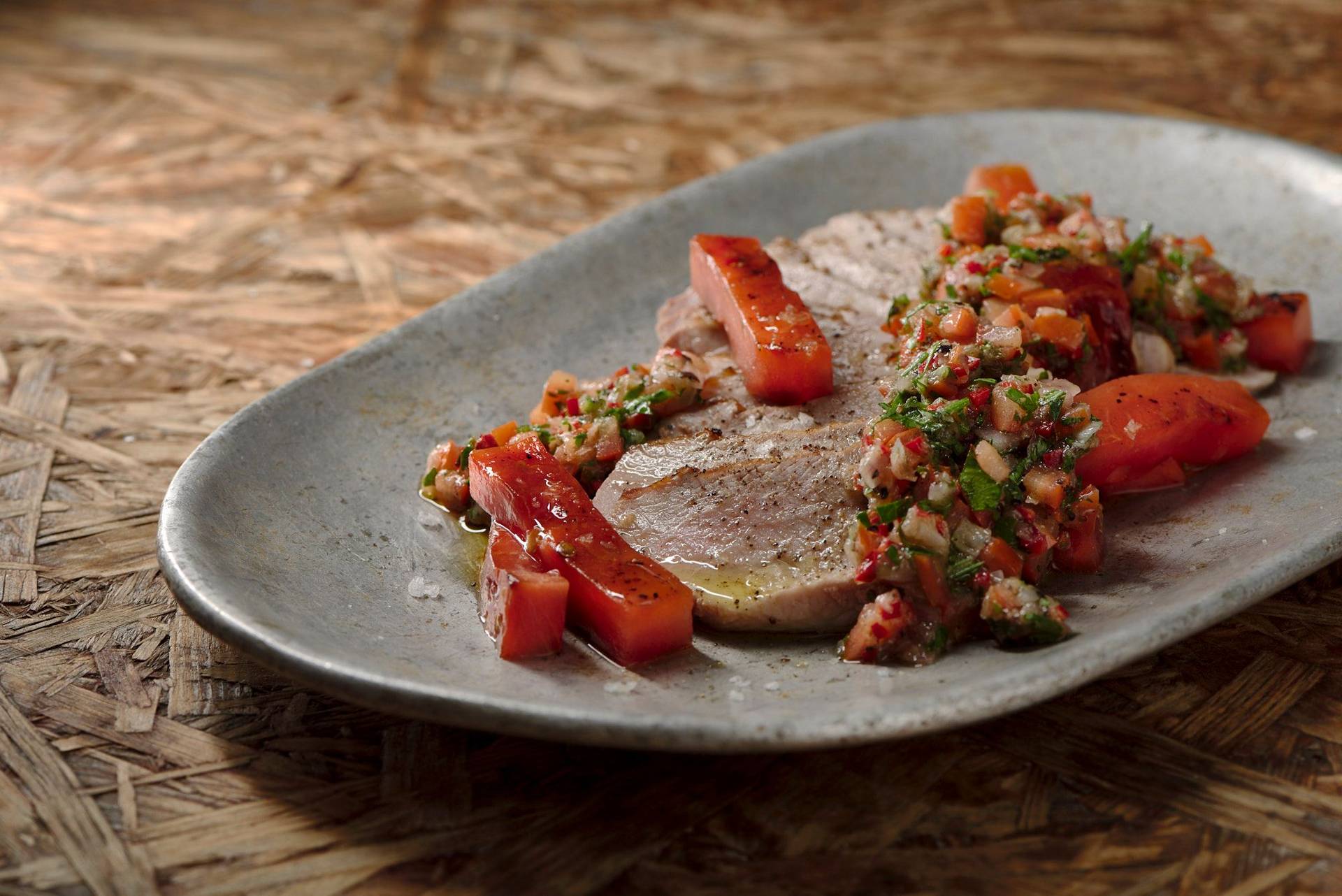 Newsletter
Can't get enough?
Get some secret ingredients through our newsletter!