Recipe
Cherry & Rice Cooler with Sake
Drinks | Vegan | Gluten-Free | Dairy-Free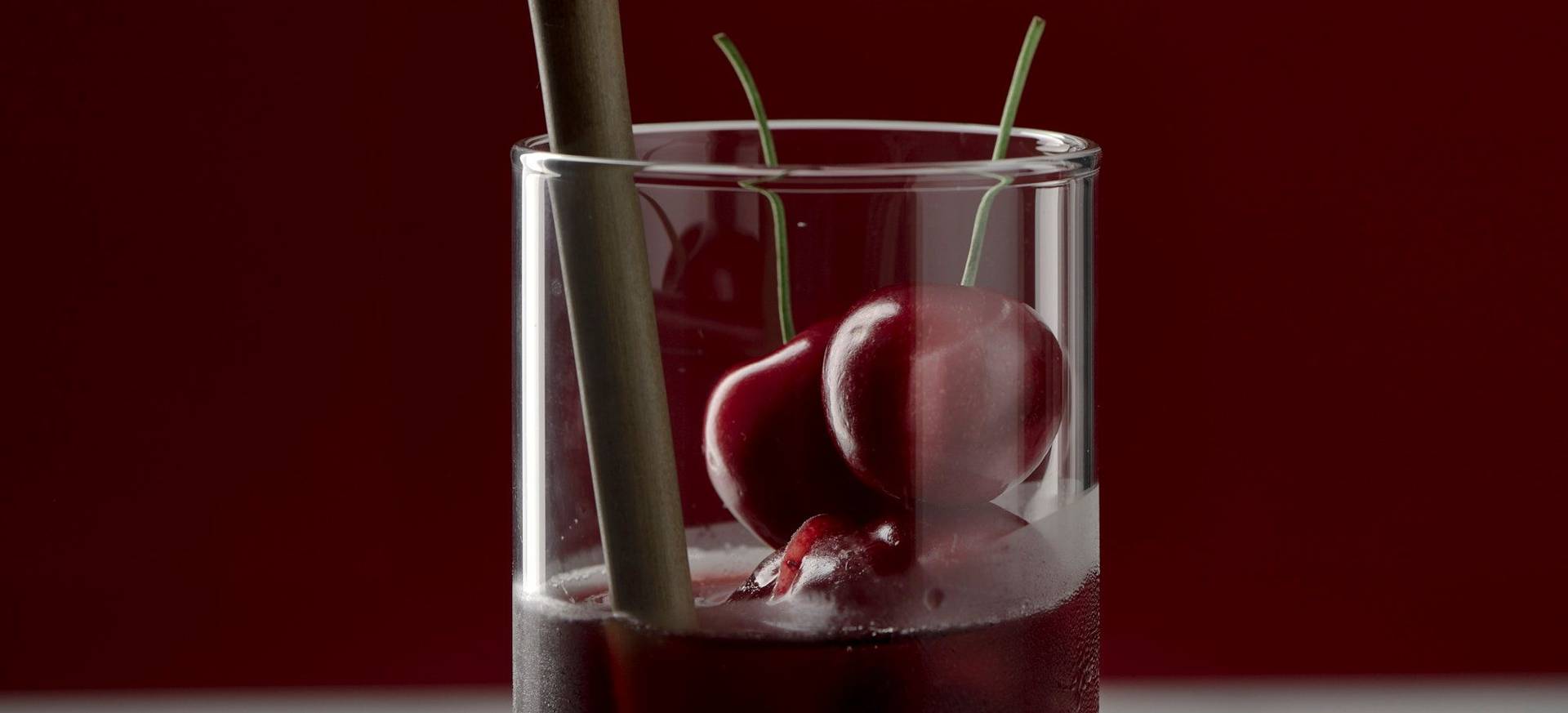 Outside it is hot and you hardly want to move to avoid sweating. Today's recipe focuses on exactly these days of the year. Besides drinking lots of water, it is quite pleasant to get some variation in the glasses at times. As a family man it should of course be alcohol-free, but why not create a delicious Cooler that is suitable for both children and adults. If you look at the trees in the summer and across the markets, you can quickly see the rich red color of the cherries. Cherries have been a favorite fruit for most of us since our childhood. I fondly remember the summer days I spent under the cherry tree as well as swimming in the lake. Apart from the actual reason to eat cherries, there was always a little competition on, in who was best at cherry stone spitting. This is a good way to spend a normal children's day in summer.
Refreshment from cherries
Sure, you get bigger and no longer sit under the cherry tree every summer day, but that does not mean that the cherry and a good sour cherry juice have lost their appeal. Completely on the contrary, I pour love to pour myself a refreshing cherry Cooler today. A Cooler is finally nothing else than a cold refreshment beverage, which designated as Cooler, simply because it sounds cooler. The basis for this recipe is clearly sour cherry juice, lots of ice and of course a little finesse.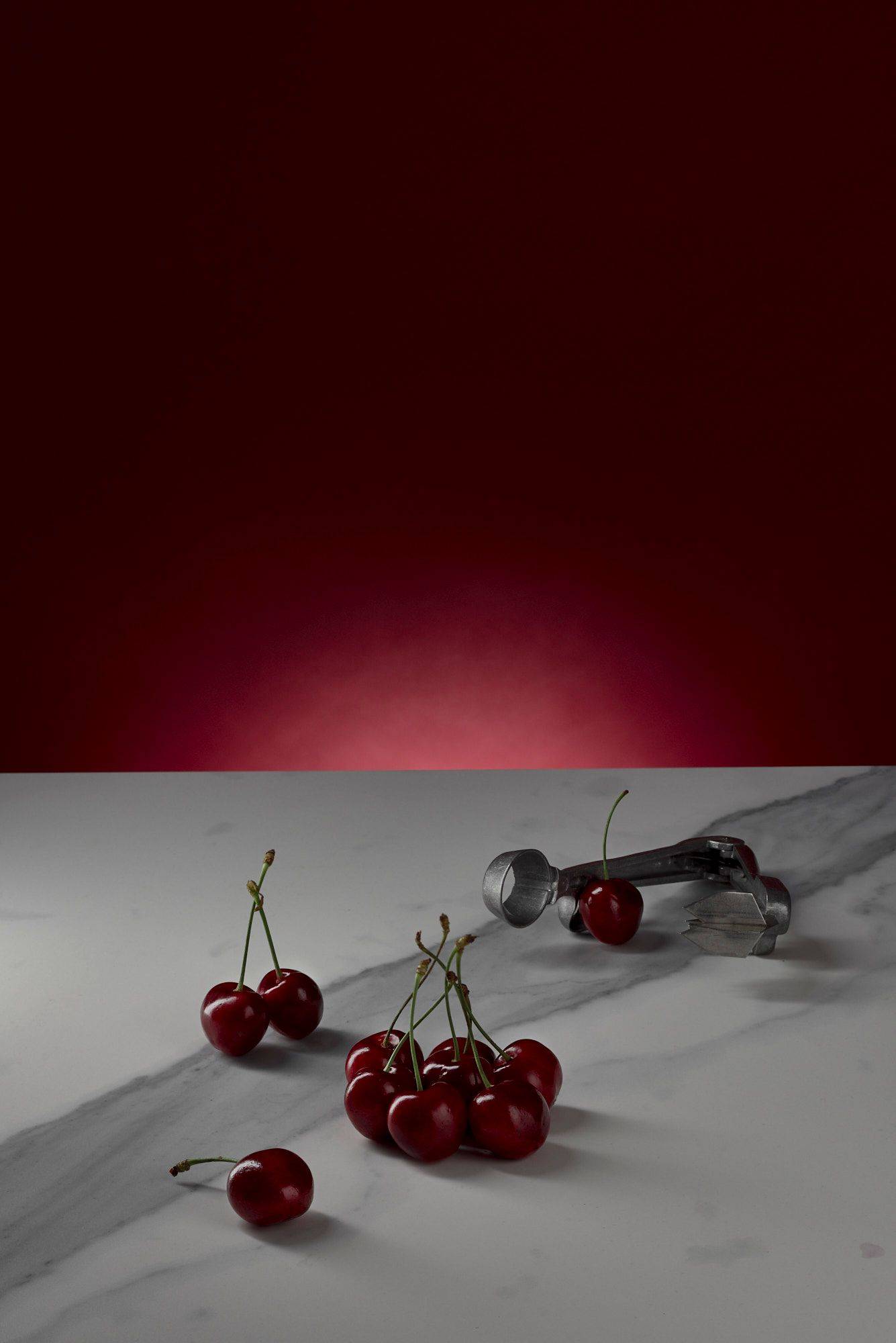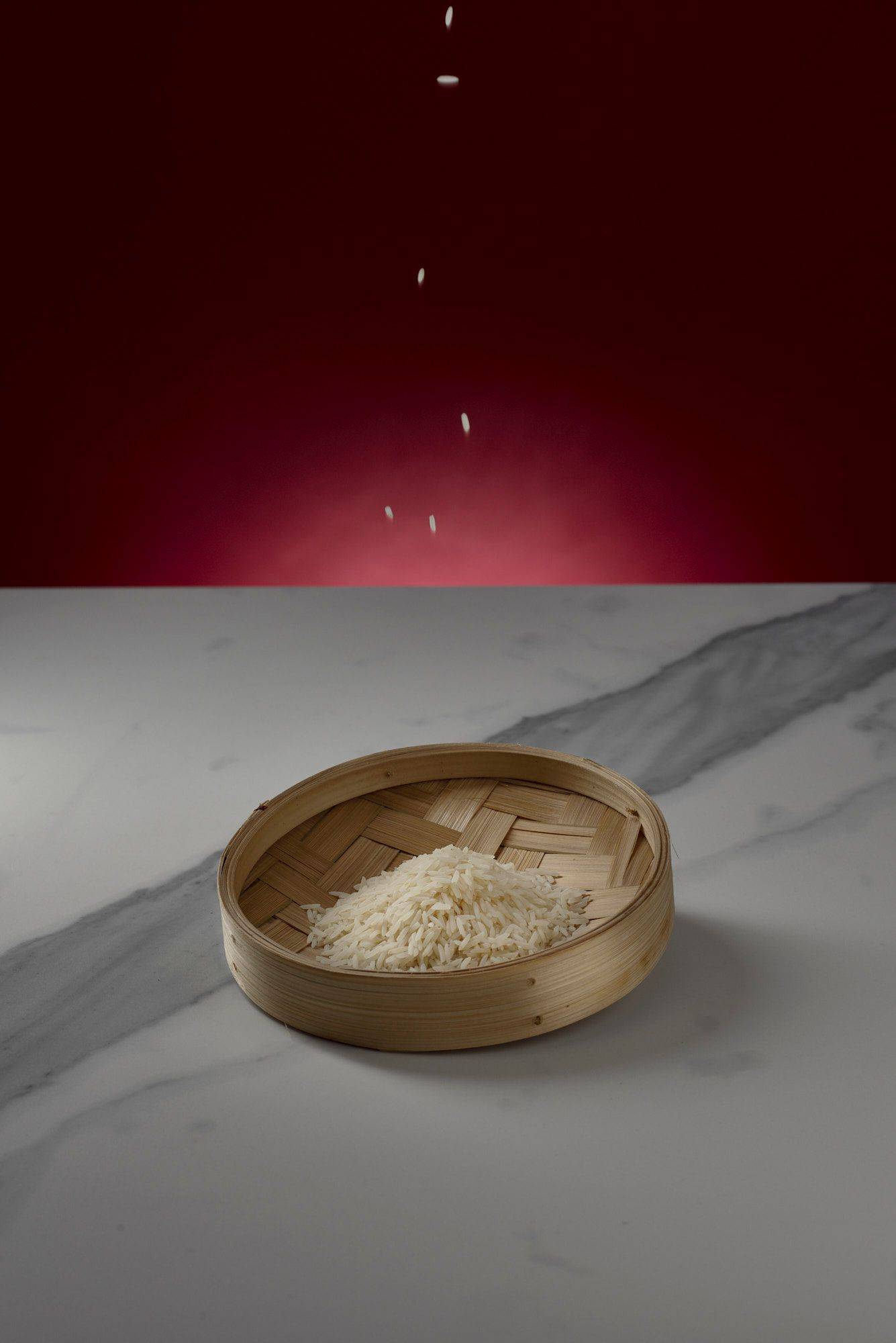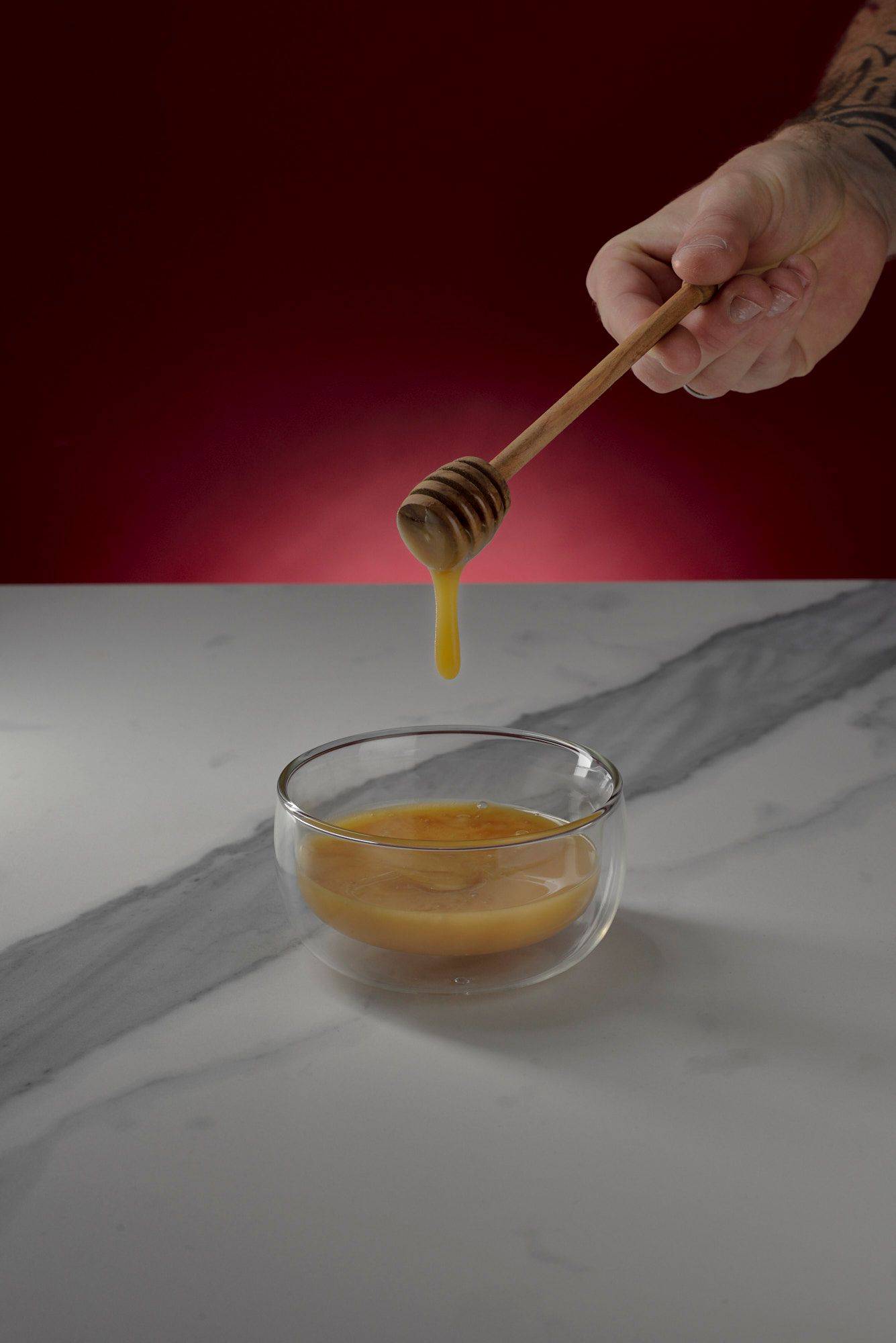 Rice and sake aromas
Back in the days a friend and former colleague showed me a very tasty Asian way to refine simple fruit tea by infusing it with roasted rice. This gives it a very special taste and I still remember it today. Over the years I have incorporated the rice flavor into many recipes, and I wanted to do the same for my cherry Cooler. The thought of rice, cherry blossoms and Japan prompted me to add some sake as well, but of course you can skip that for the non-alcoholic mocktail version.
Fruit ice cubes
Do you also think you always have to hurry up with your drink on a hot summer day as soon as there are ice cubes in the glass? Exactly, I just don't like the whole taste being washed away by the melting ice cubes. I thought about doing it the other way around. Instead of losing the taste, I just add another one. So, while you enjoy the fruity cherry and rice taste, the melting ice cubes develop another taste for your drink.
Cheers and stay refreshed!
Are you looking for more refreshing coolers or mocktails? Then check out my Cucumber Lemonade or my Ginja Sangria!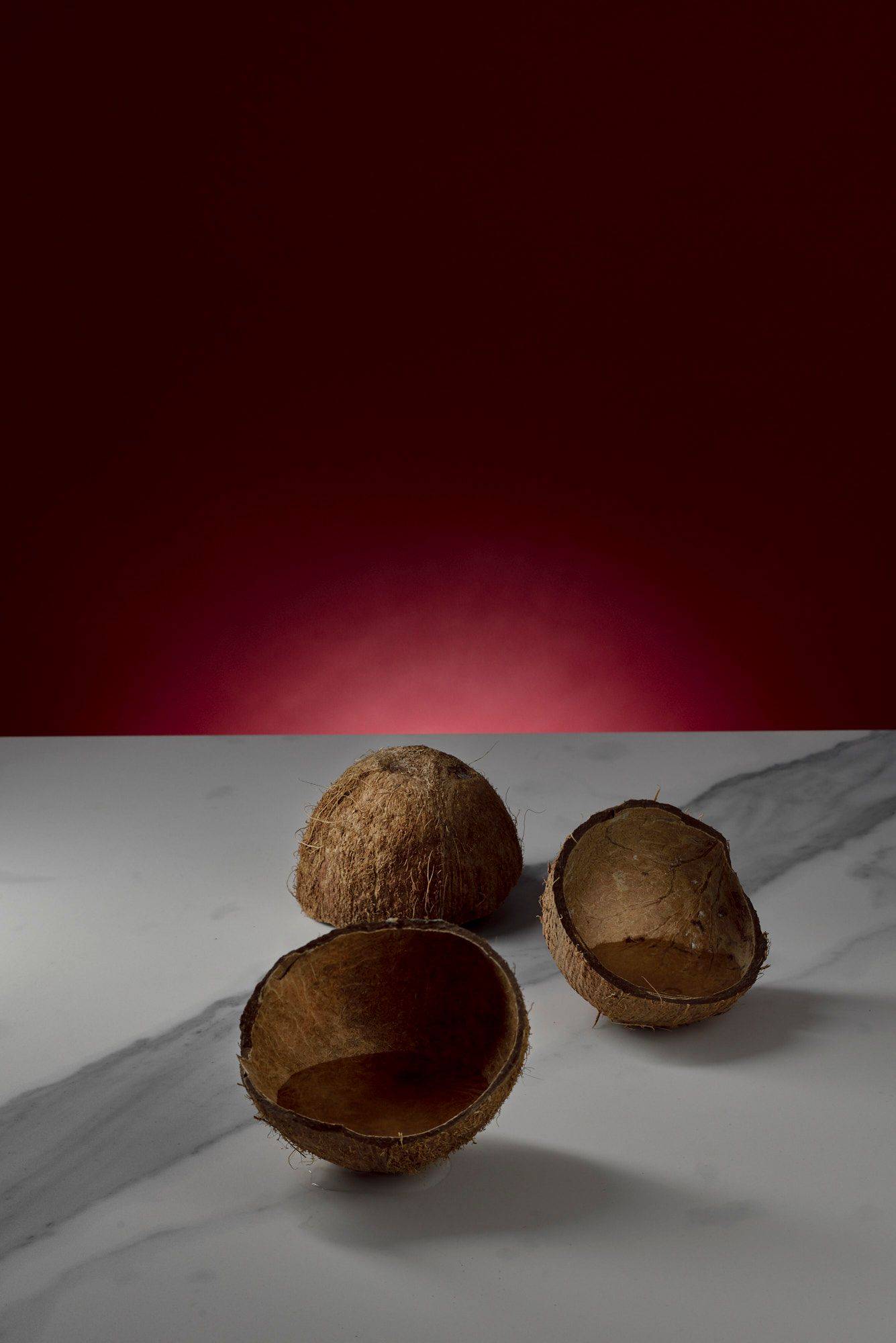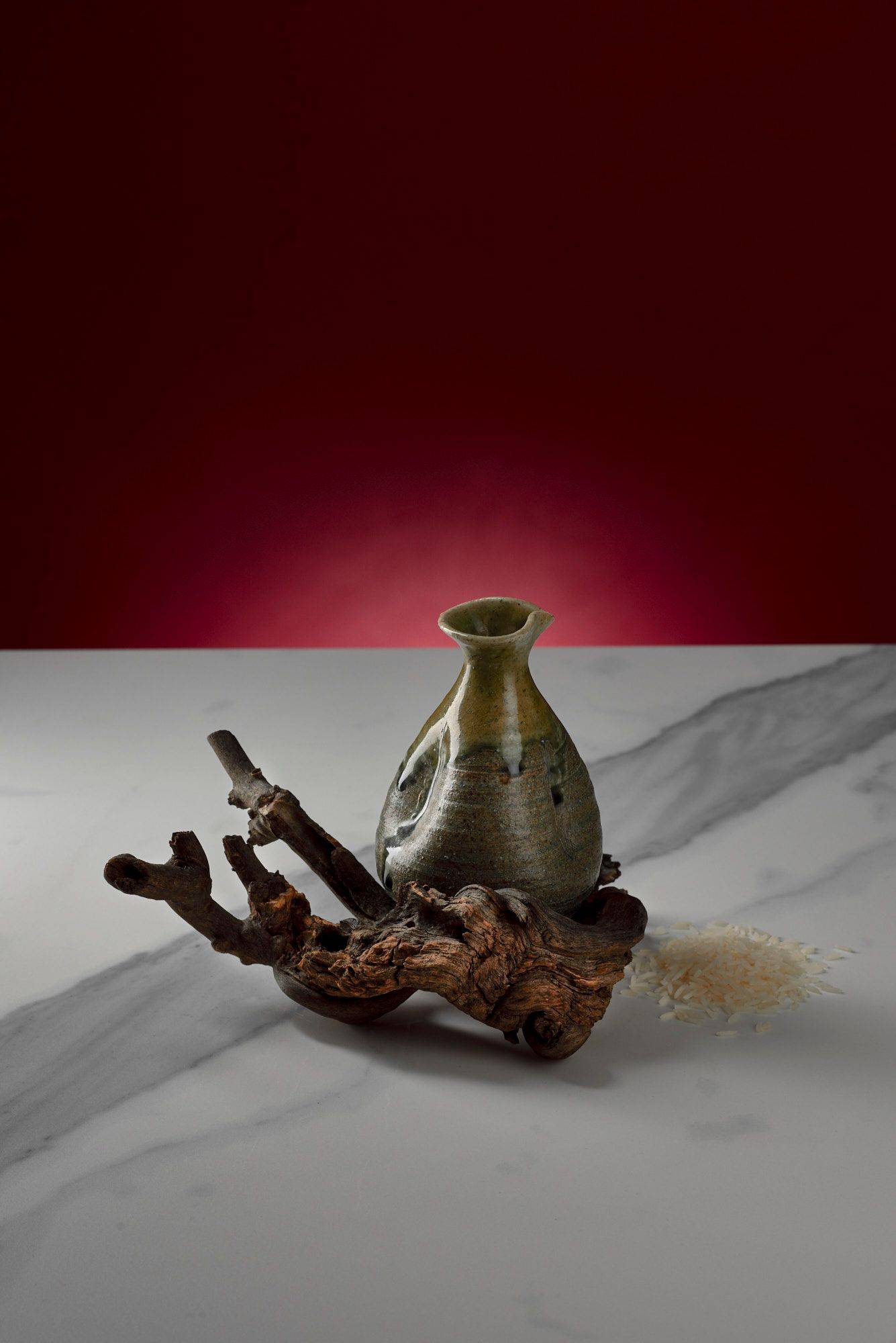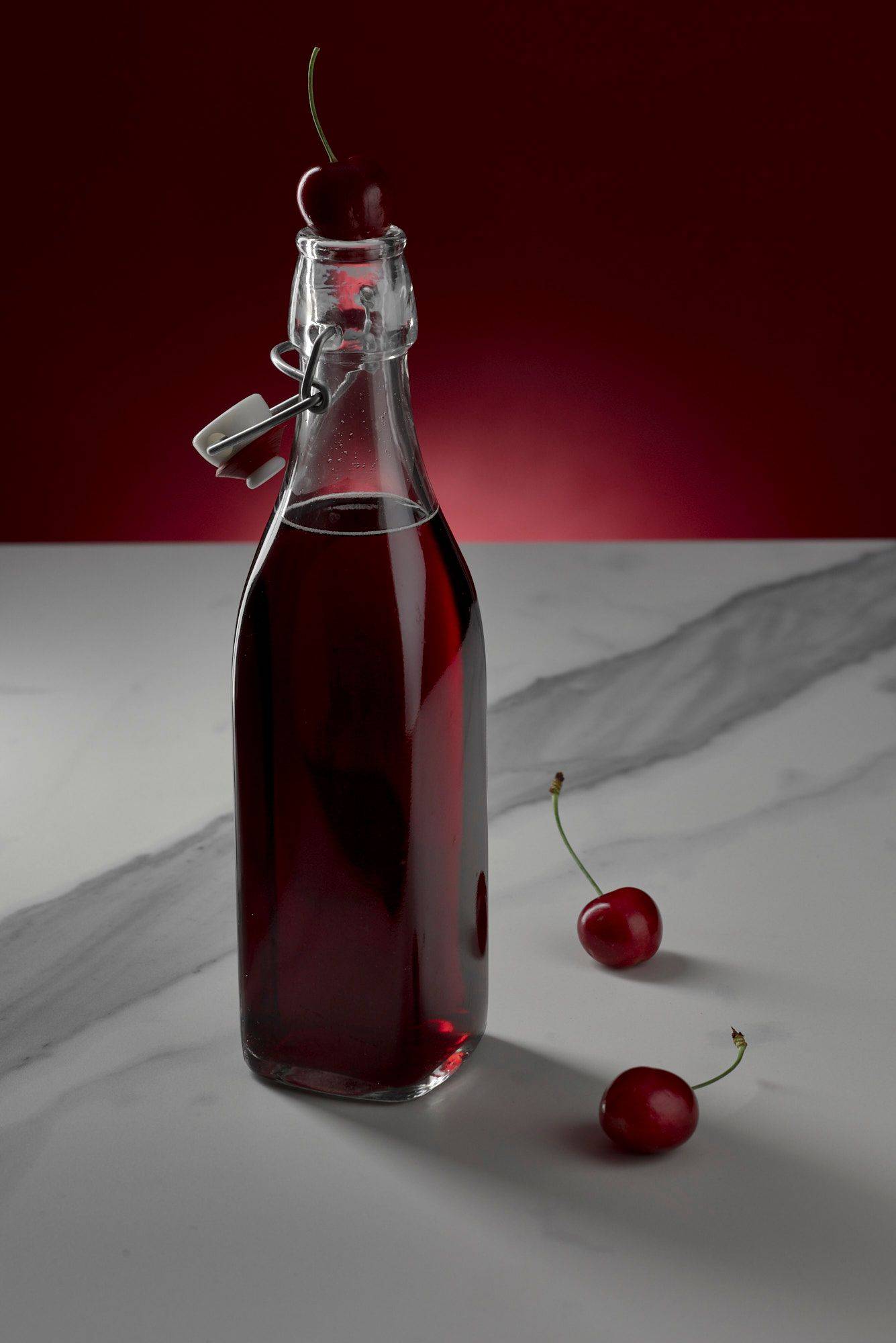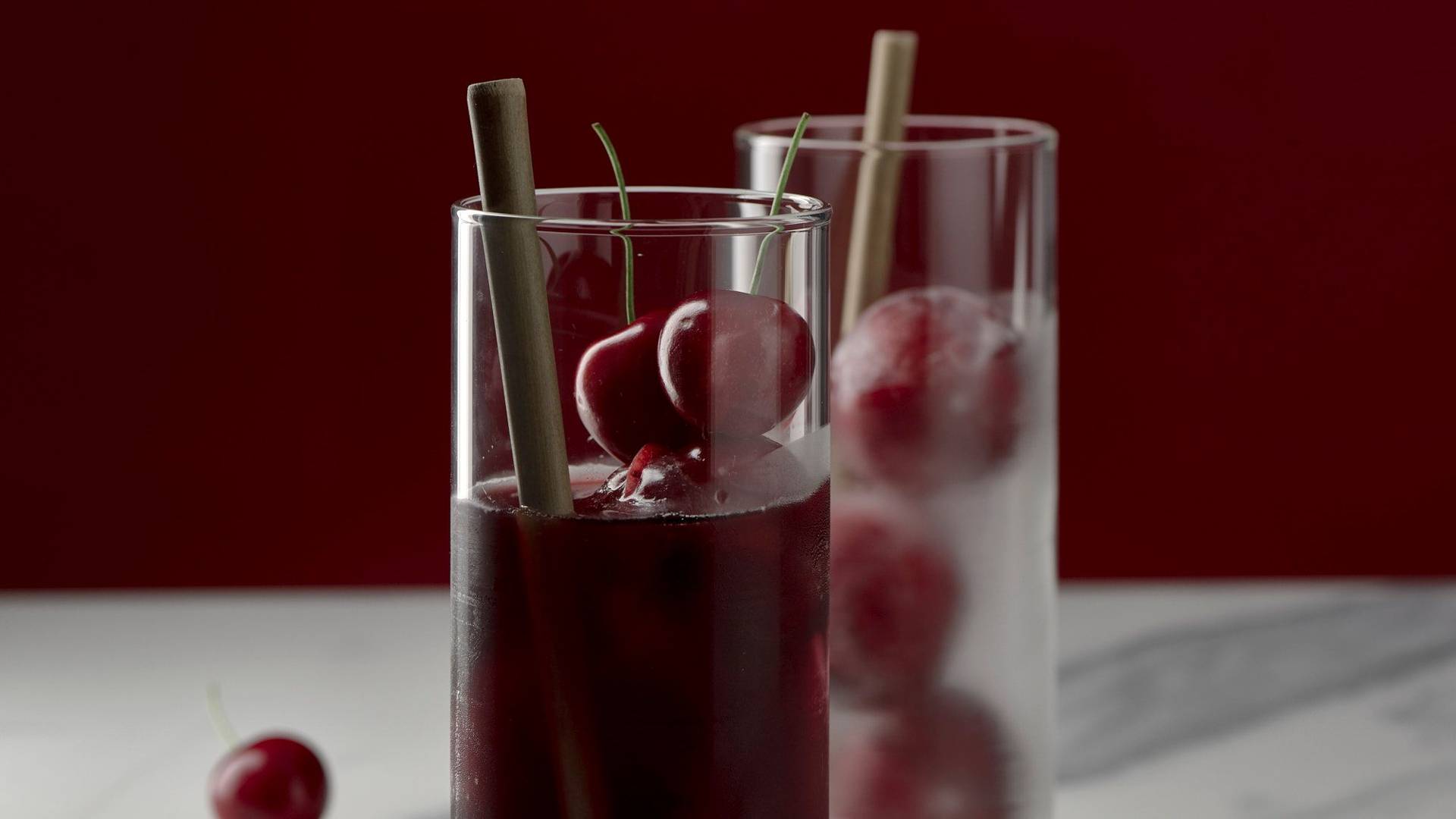 Accept YouTubes marketing cookies to watch this video.
Recipe
Cherry & Rice Cooler with Sake
2 Persons15 Minutes
Cherry-Coconut Ice Cubes
20 Cherries
300 ml Coconut Water
For the ice cubes, wash, stone and halve the cherries. Fill them into ice cube molds of any kind and top them up with coconut water, then freeze overnight.
Cherry & Rice Cooler
80 g Jasmine Rice
600 ml Sour Cherry Juice
20 g Honey
1 Lime Peel
4 cl Sake
For the Cooler, roast rice in a pot without oil until it takes color, then remove from heat and deglaze with the cherry juice. Now add the lime peel and bring the mix to the boil. Leave to flavor for at least 2 hours and cool down. Then strain through a fine sieve and mix with sake.
Serving
2 Cherries
6 Big Cherry-Coconut Ice Cubes
Carefully place three ice cubes in each glass and pour the Cooler. Bamboo straws go particularly well with the theme of the drink. Finally, put a cherry in each glass and that's it.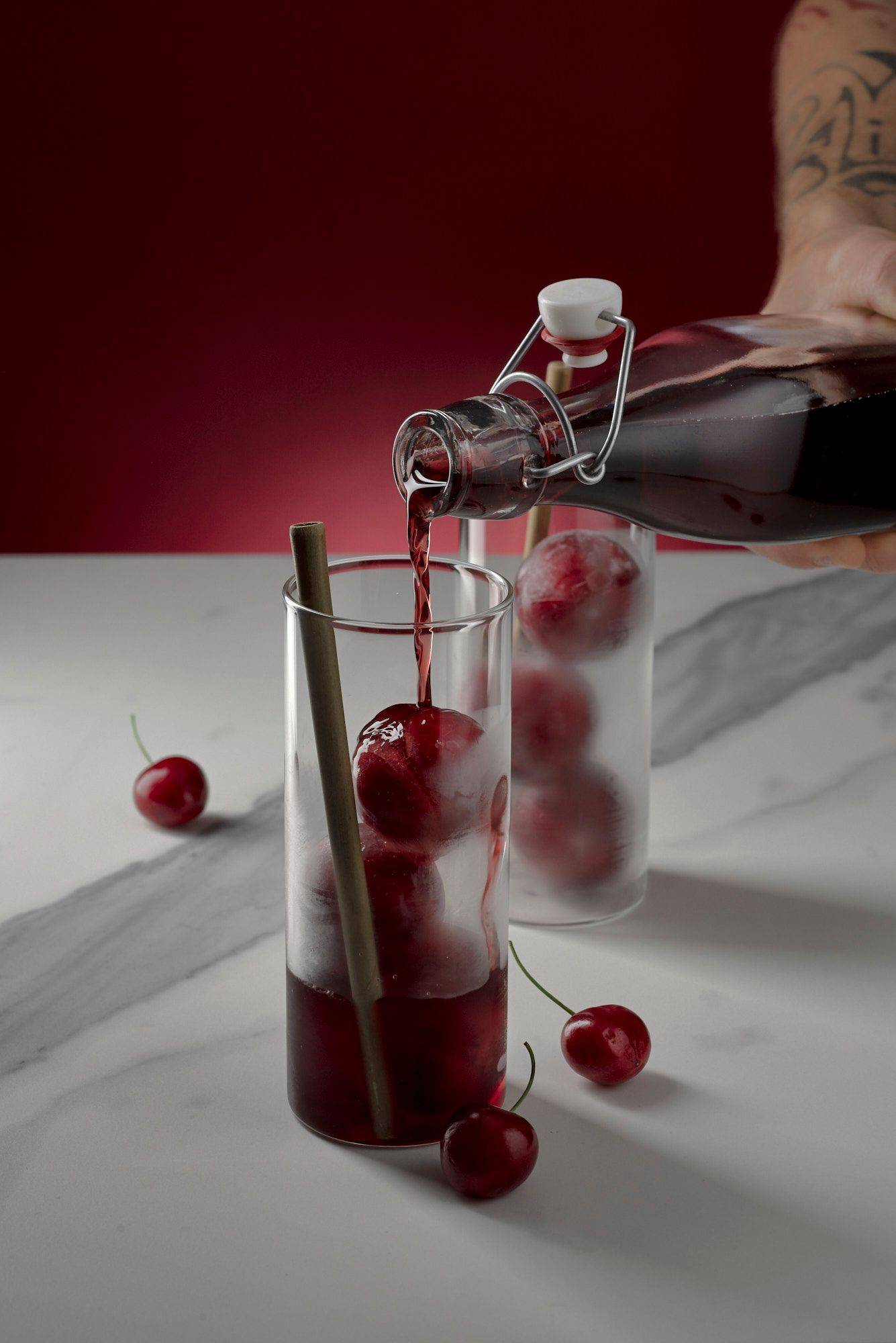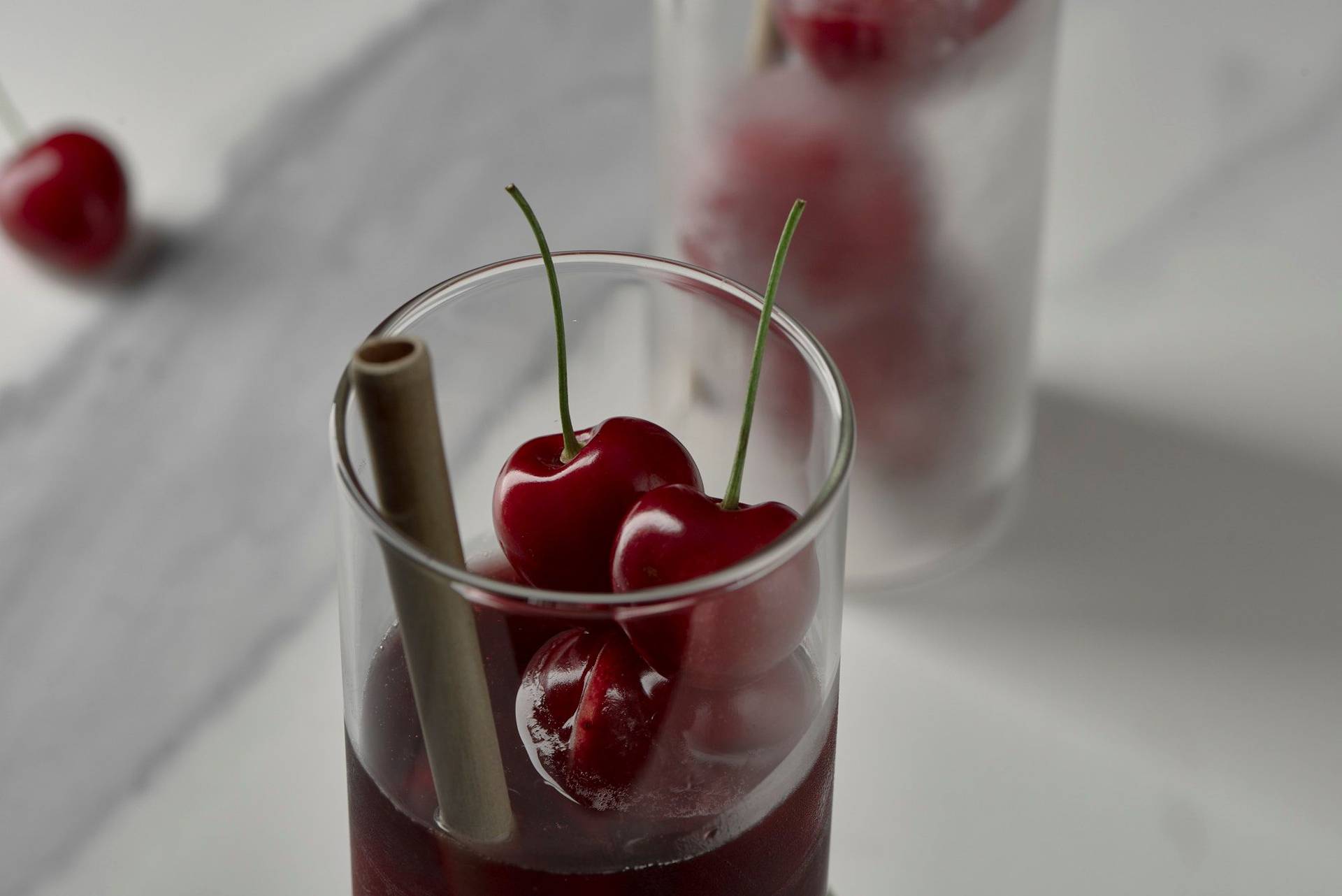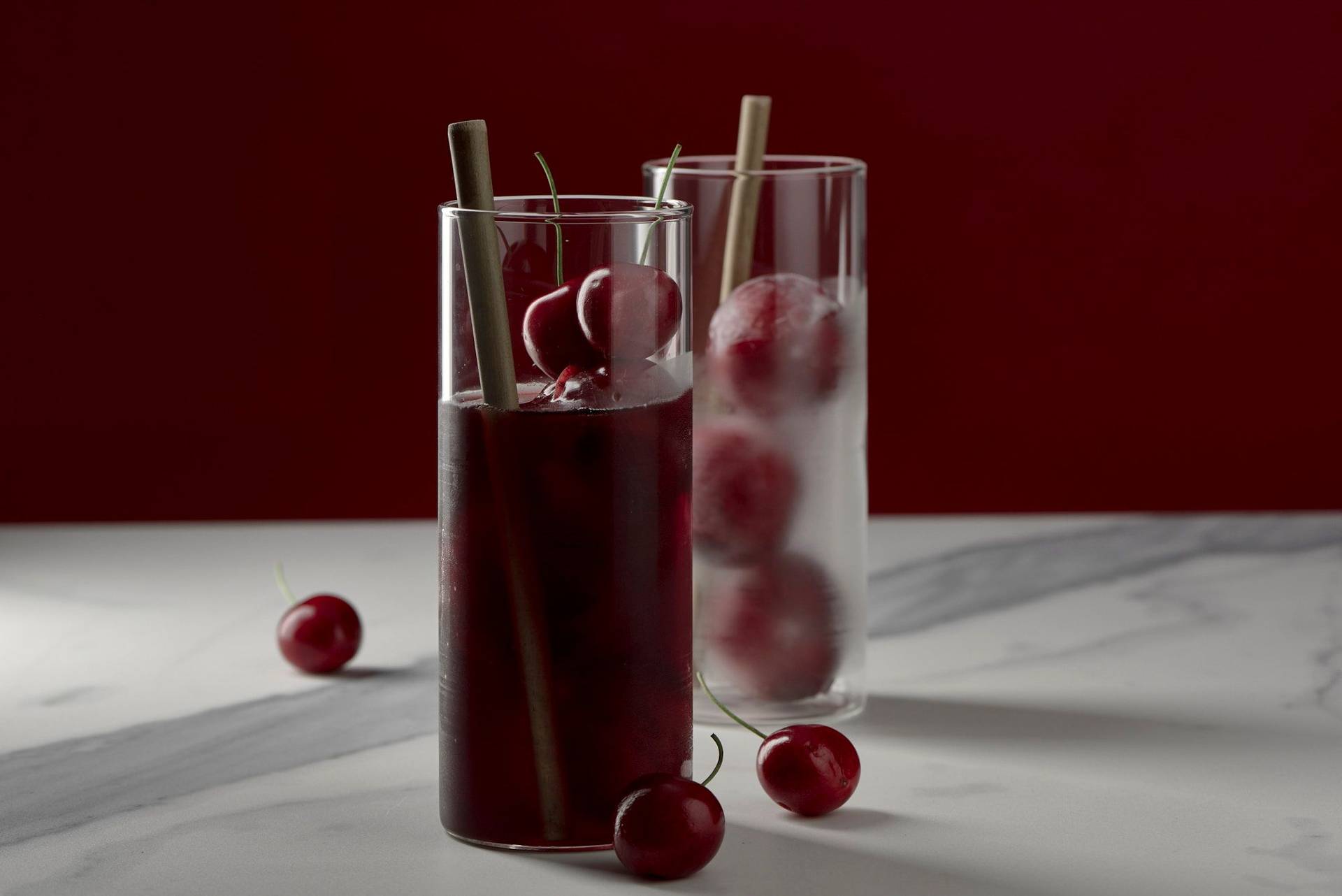 Newsletter
Can't get enough?
Get some secret ingredients through our newsletter!