Recipe
Cucumber Lemonade with Ginger & Basil
Drinks | Vegan | Gluten-Free | Dairy-Free | Sugar-Free | Non-Alcoholic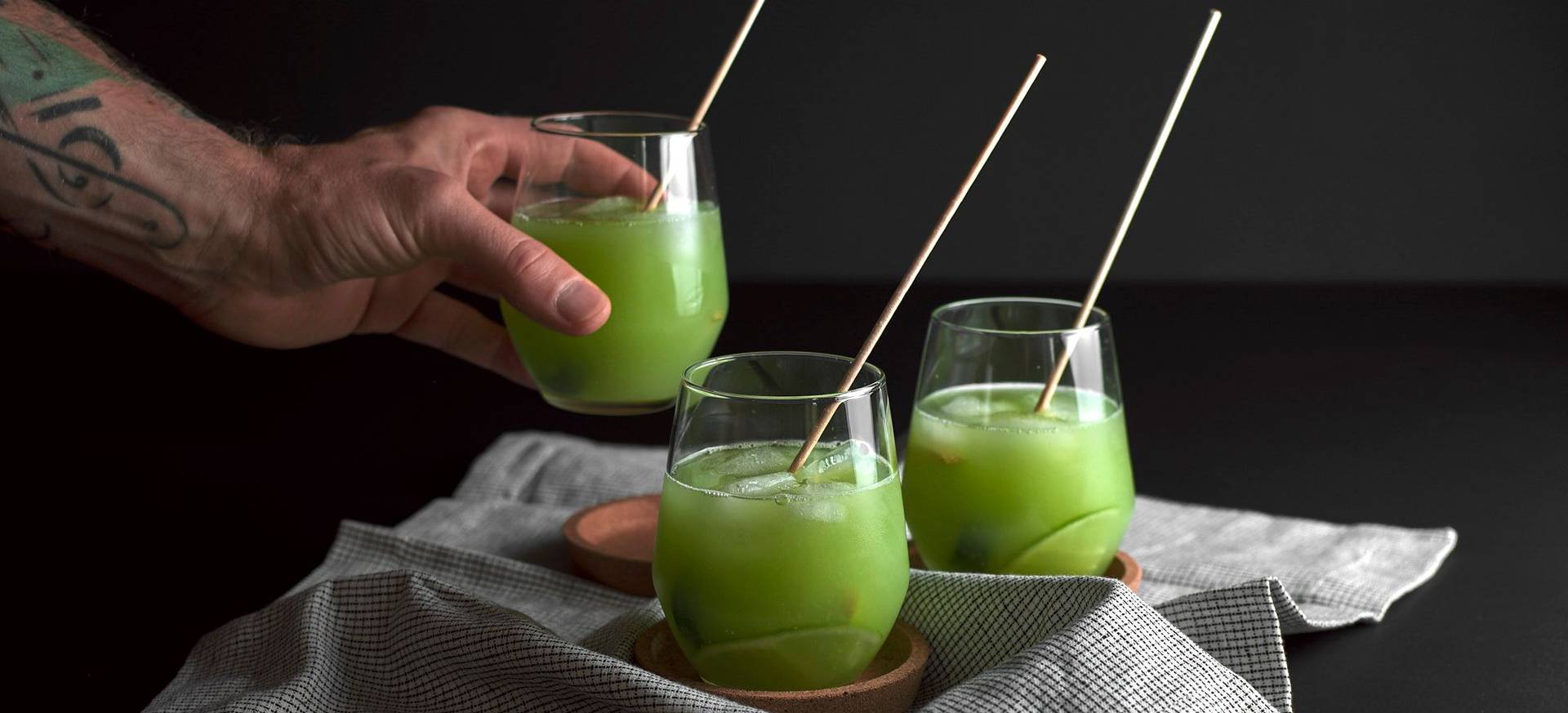 Summer is knocking on our doors and in Berlin it will surely be boiling hot soon with temperatures above 35°C and everyone will try to get a little refreshment here and there, so what could be better than a homemade ice-cold lemonade. My idea for you on these hot summer days is a cucumber lemonade with a touch of basil, ginger and lime.
Lemonade for your thirst
I usually drink a lot of water and less lemonade during summer to stay hydrated. Lemonade from the supermarket has simply too much sugar and refreshes only briefly without quenching thirst. So, if I want to drink something tasty, I prefer to make my own lemonade in the summer. The advantage here is that homemade lemonade simply tastes the way I want it and I do not rely on artificial flavors and masses of sugar.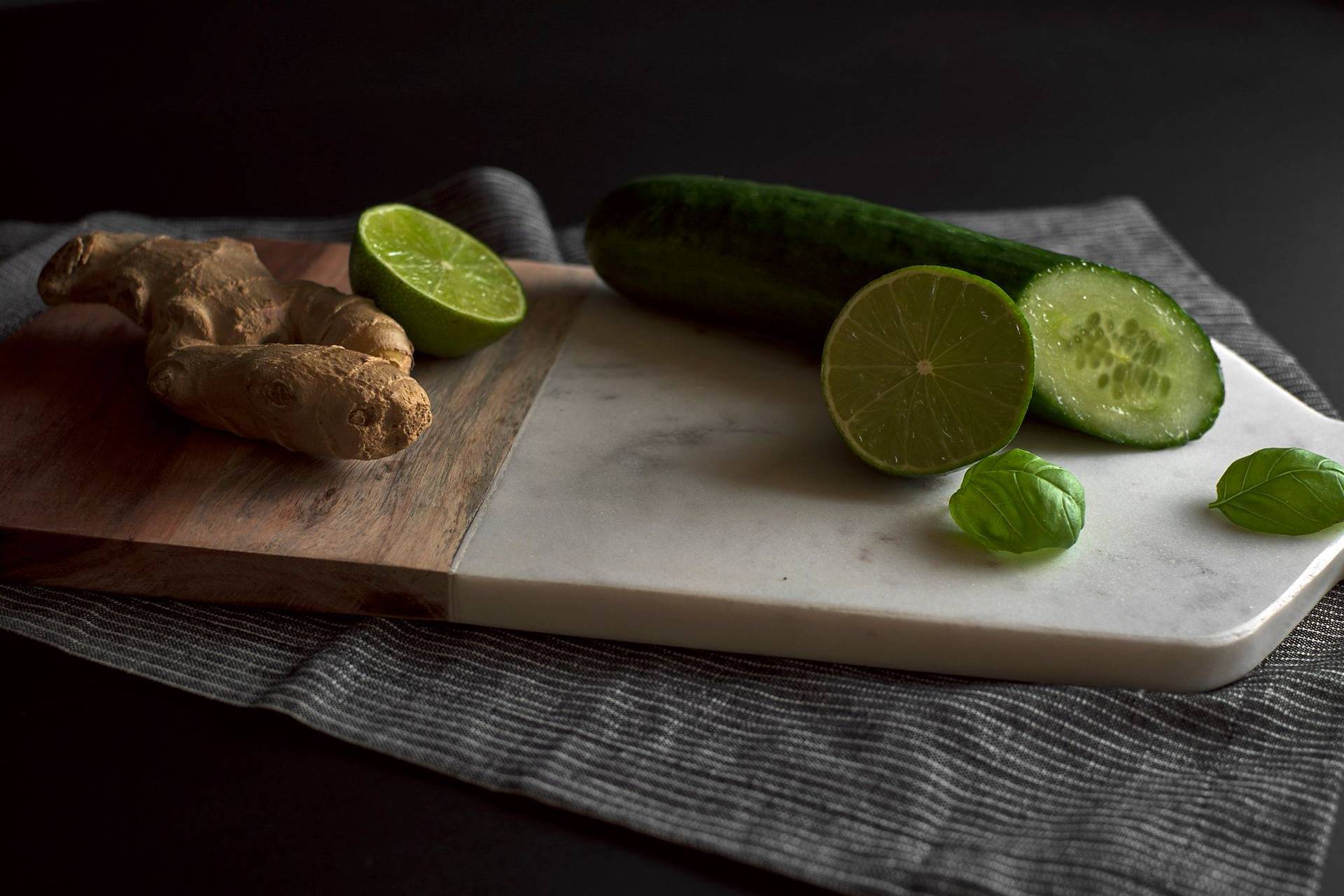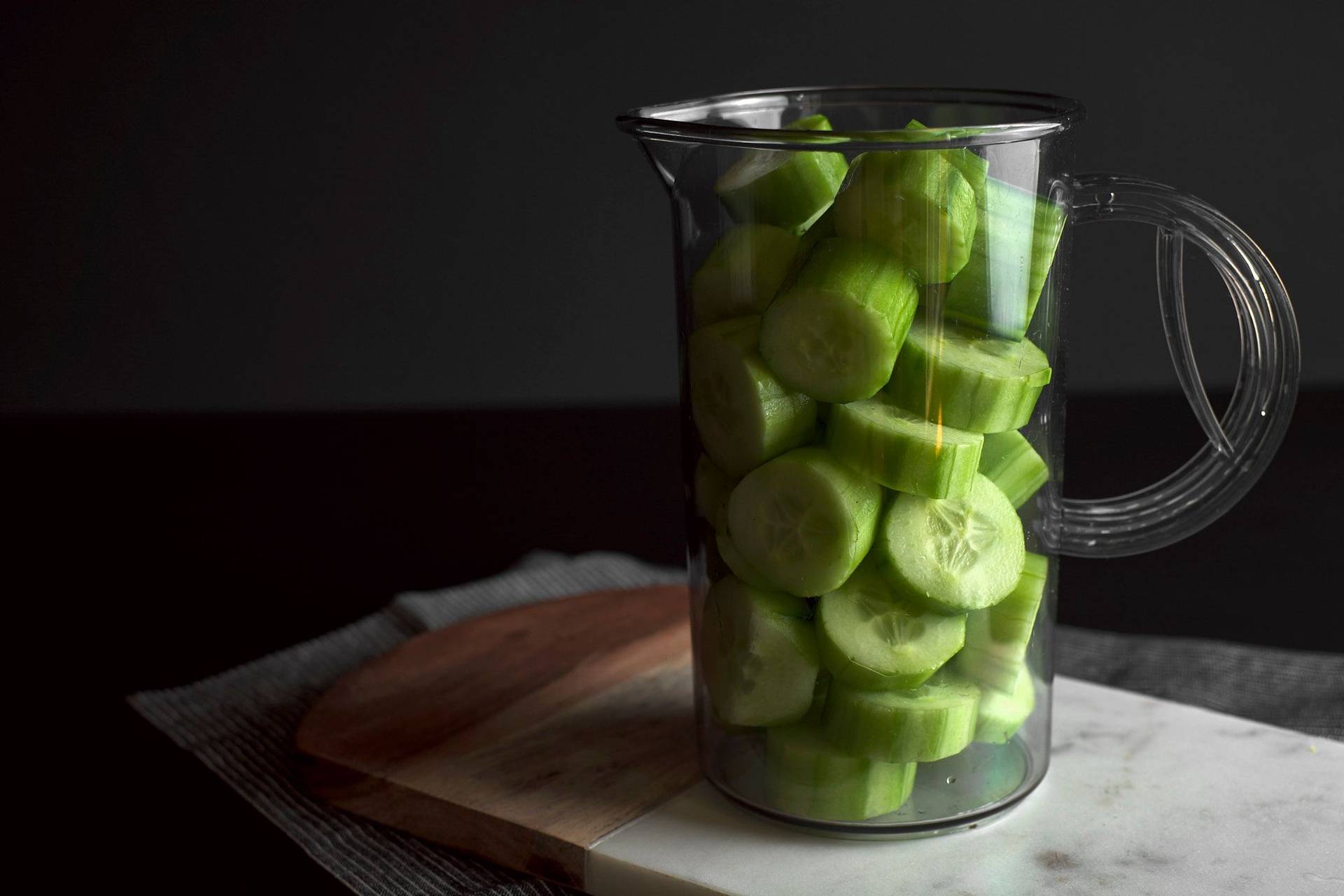 Lemonade as an aperitif
For this quick and easy lemonade recipe, I took inspiration from classic flavors from the kitchen. The result was a real refreshing drink in no time at all. The juicy cucumber of the lemonade mingles with a light scent of basil and is rounded out by some spiciness from the ginger. The carbonated mineral water adds some power and with a little gin, the cucumber lemonade easily becomes a wonderful aperitif for warm summer evenings, just to name one direction you could go with this lemonade recipe. So go ahead and enjoy this green & refreshing cucumber lemonade yourself.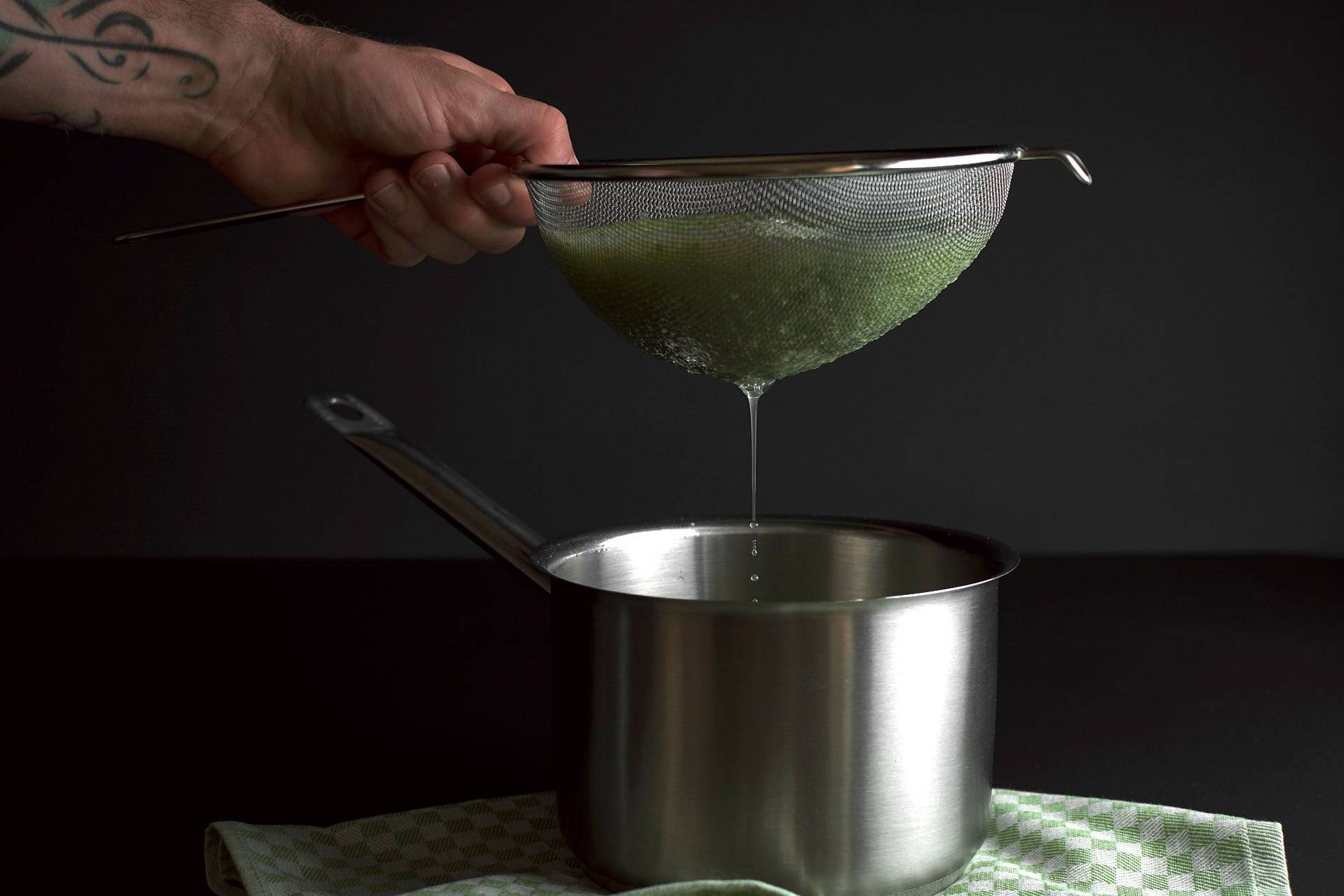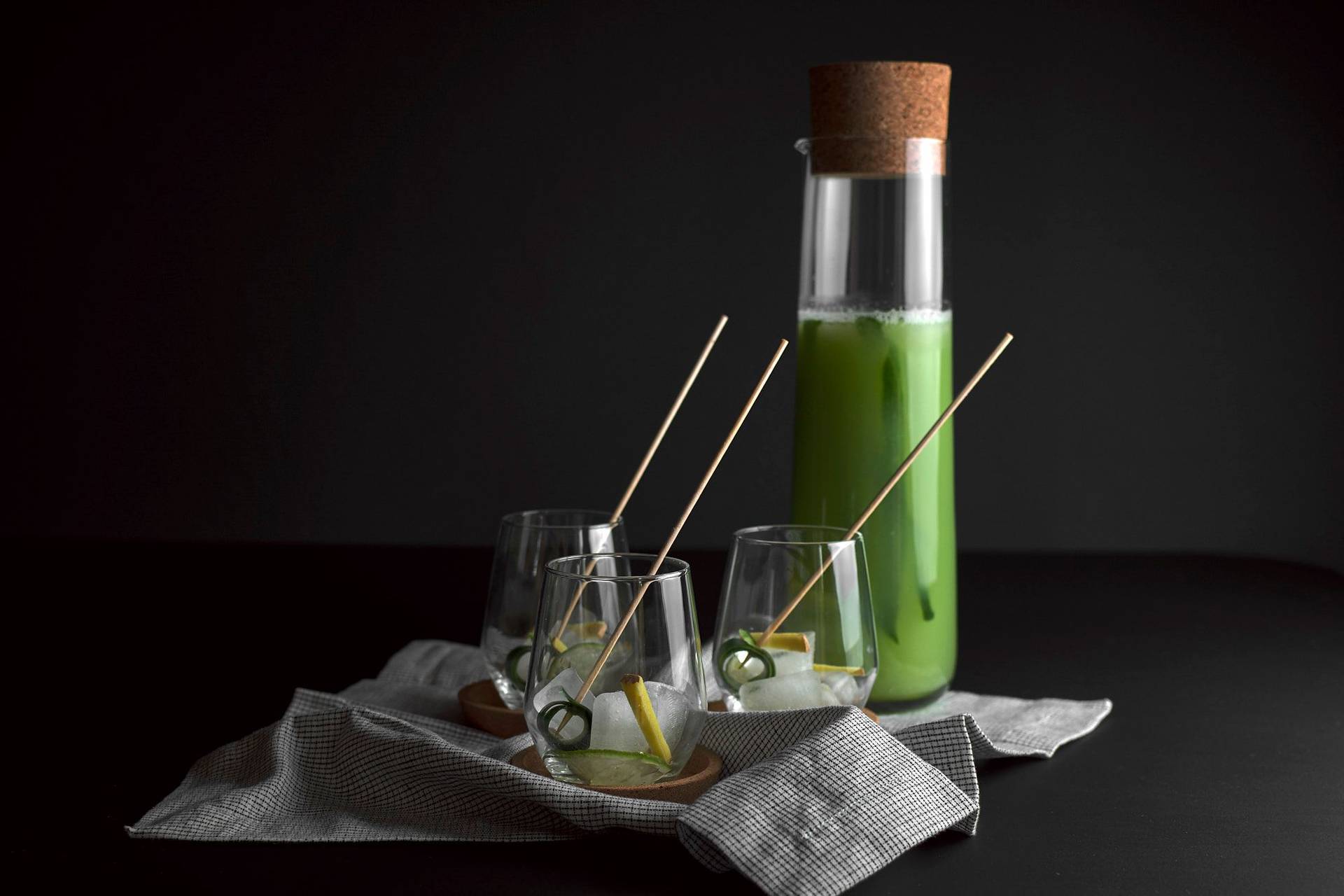 Recipe
Cucumber Lemonade
4 Persons15 Minutes
Cucumber Lemonade
2 Cucumbers
1 Lime
20 Basil Leaves
5 g Grated Ginger
30 g Agave Syrup
500 ml Mineral Water, Carbonated
For the cucumber lemonade, peel the cucumber, set the peel aside and cut the cucumber into pieces. Then put the cucumber in a blender jug and add lime juice and zest, basil, ginger and agave syrup. Blend everything finely and leave to infuse for 10 minutes. Then add the mineral water and strain through a fine sieve. Now add the cucumber peel to the drink and chill.
Serving
3 Cucumber peel
15 g Ginger
1 Lime
Serve the cucumber lemonade on ice with a little ginger, lime and cucumber peel. If you want to serve this lemonade recipe as a delicious summer aperitif, just add some gin.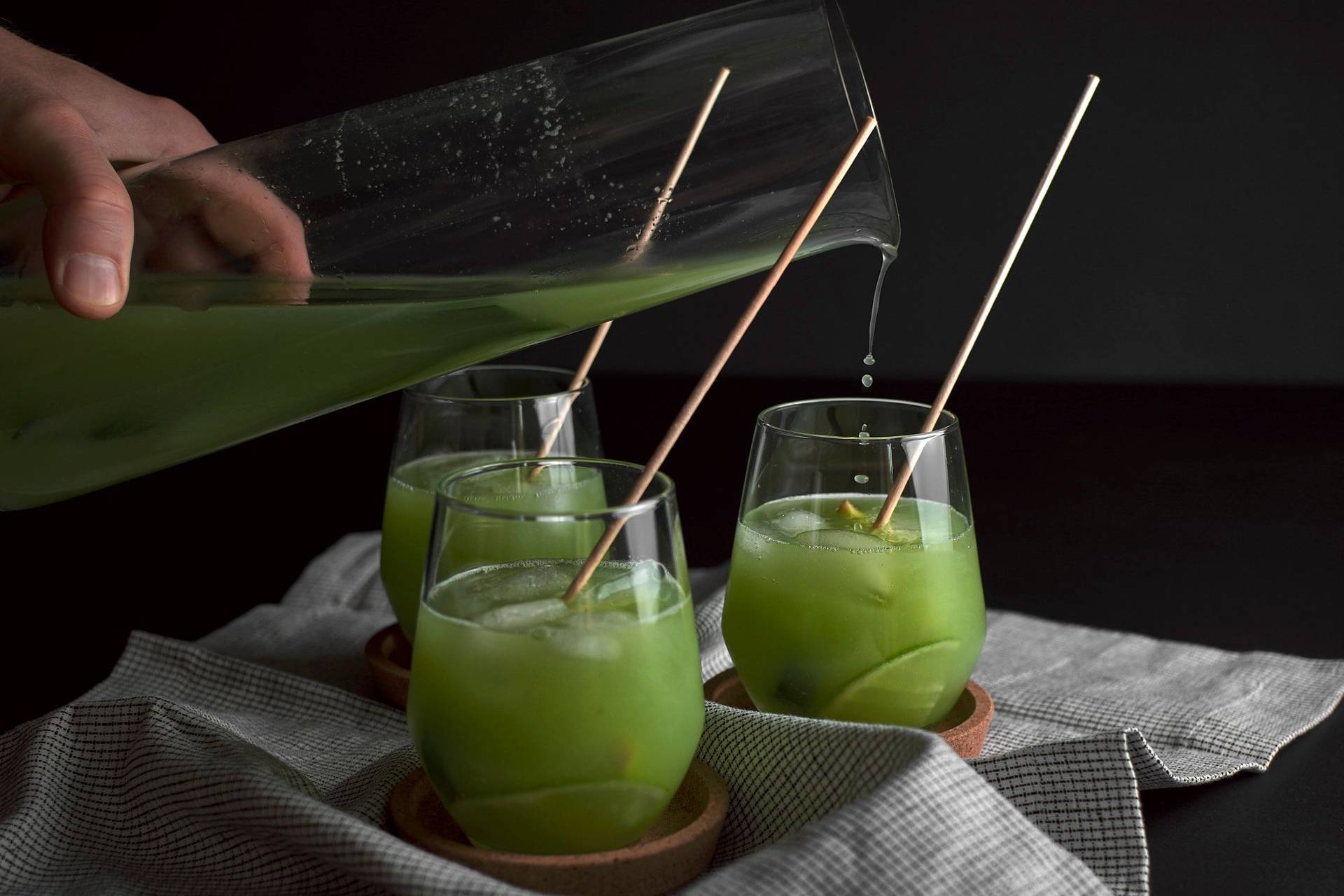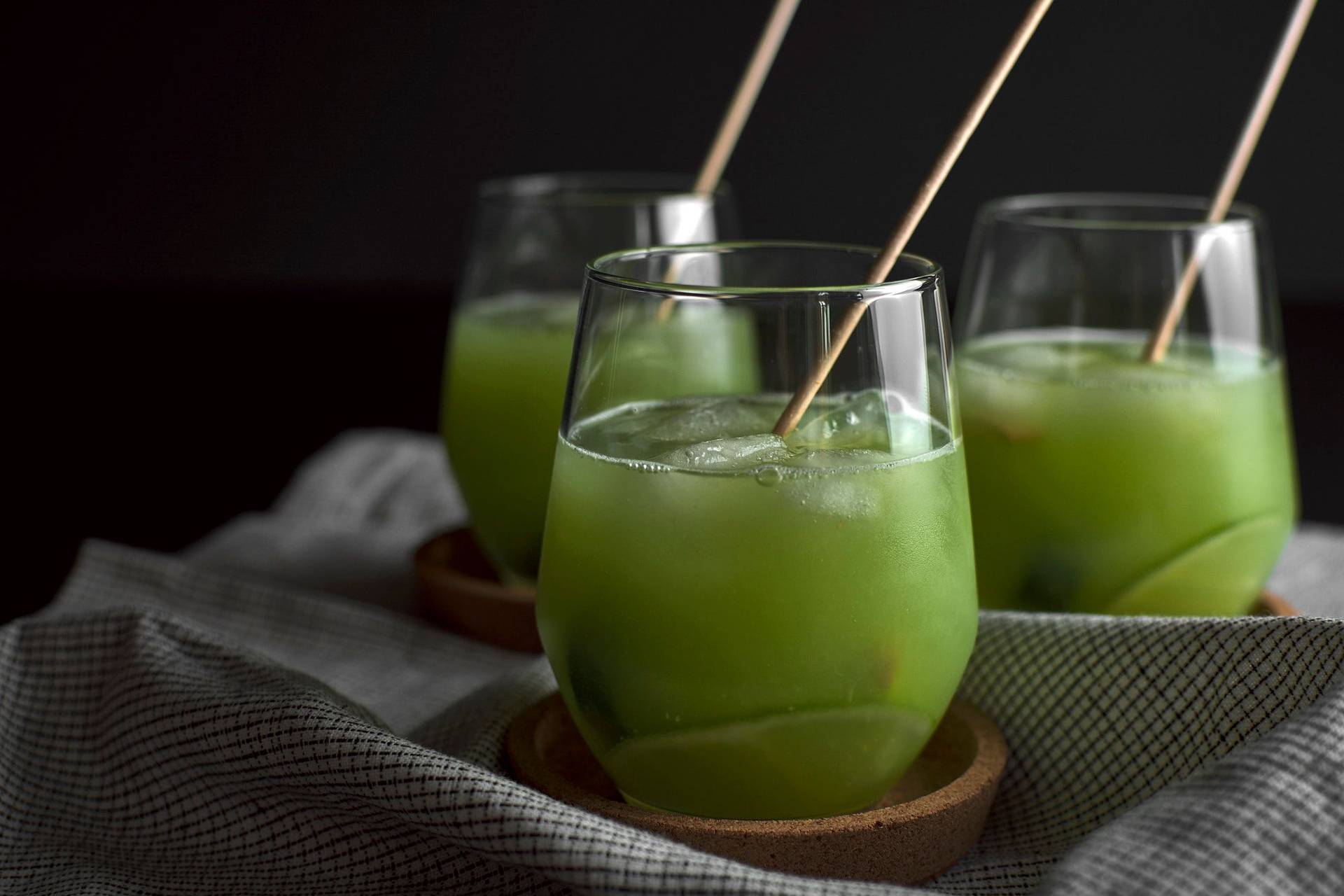 Newsletter
Can't get enough?
Get some secret ingredients through our newsletter!