Recipe
Black Beluga Lentil Soup with Crispy Smelt Fish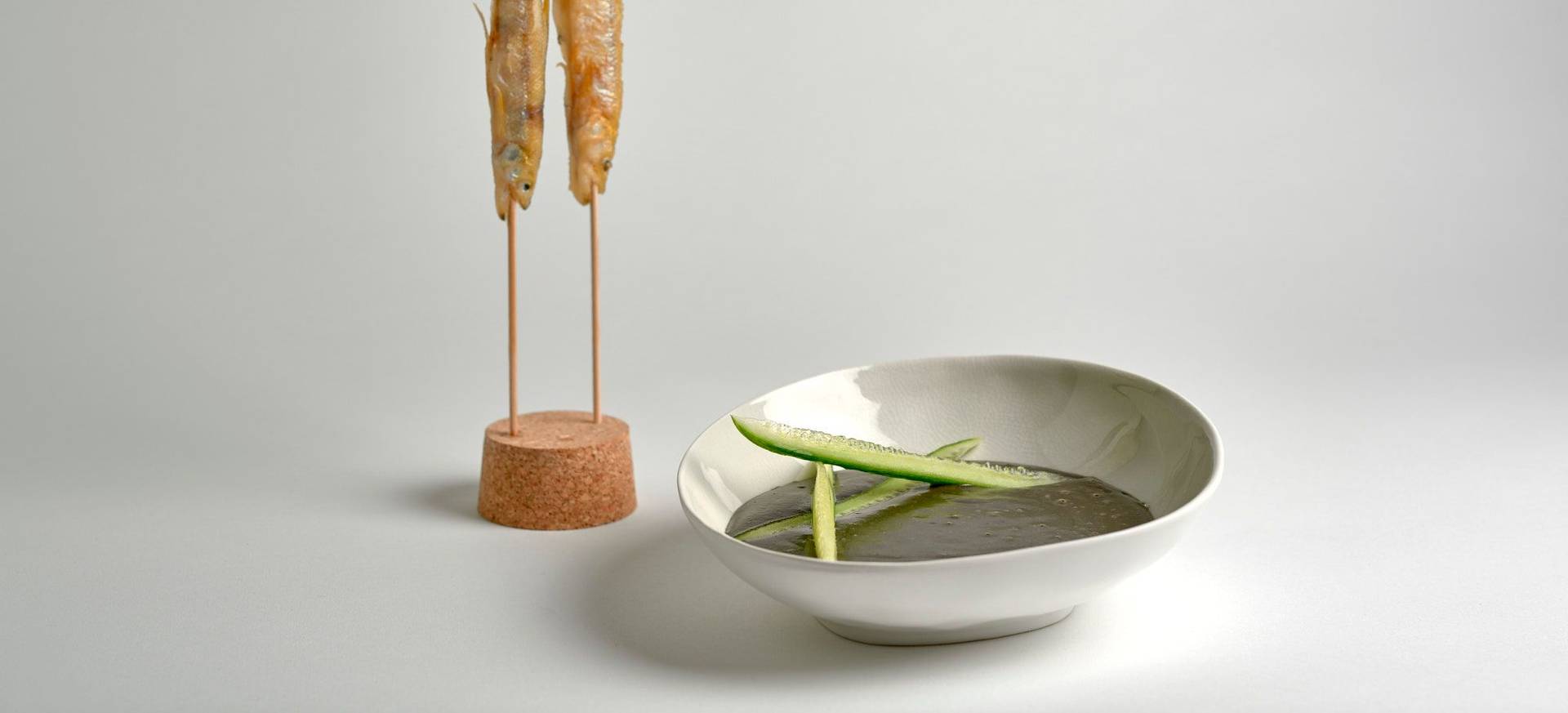 Sounds simple and rustic, right? Well, it is. Lentil soup is a memory that goes way back to my childhood when we used to eat it with vinegar and sugar and back then lentil soup wasn't pureed either. Lentil soup is prepared in a variety of flavors depending on which country you eat it in. So, you can find different ways to prepare a lentil soup in Germany, Turkey, India or South America. It is always combined with different spices and the lentils used also differ. In any case, one thing is certain: a good lentil soup is always delicious, warming and filling.
Lentil soup memory
The inspiration for this black beluga lentil soup came from a former colleague and dear friend I cooked with for a few years. Back then, we served black beluga lentil soup with small calamari stuffed with white beans and truffles. I've recreated the soup a few times and straining it was especially no fun. These days, fortunately, I have a decent blender that saves me that hassle. Nevertheless, good culinary experiences remain in the memory, and at times, triggered by some moments or names, are brought out again. In this case, it was the birthday of my friend Eddi, from Mochi Vienna, which revived all the good old times. As I remembered that day, this recipe came back to mind and I was eager to modify it a bit.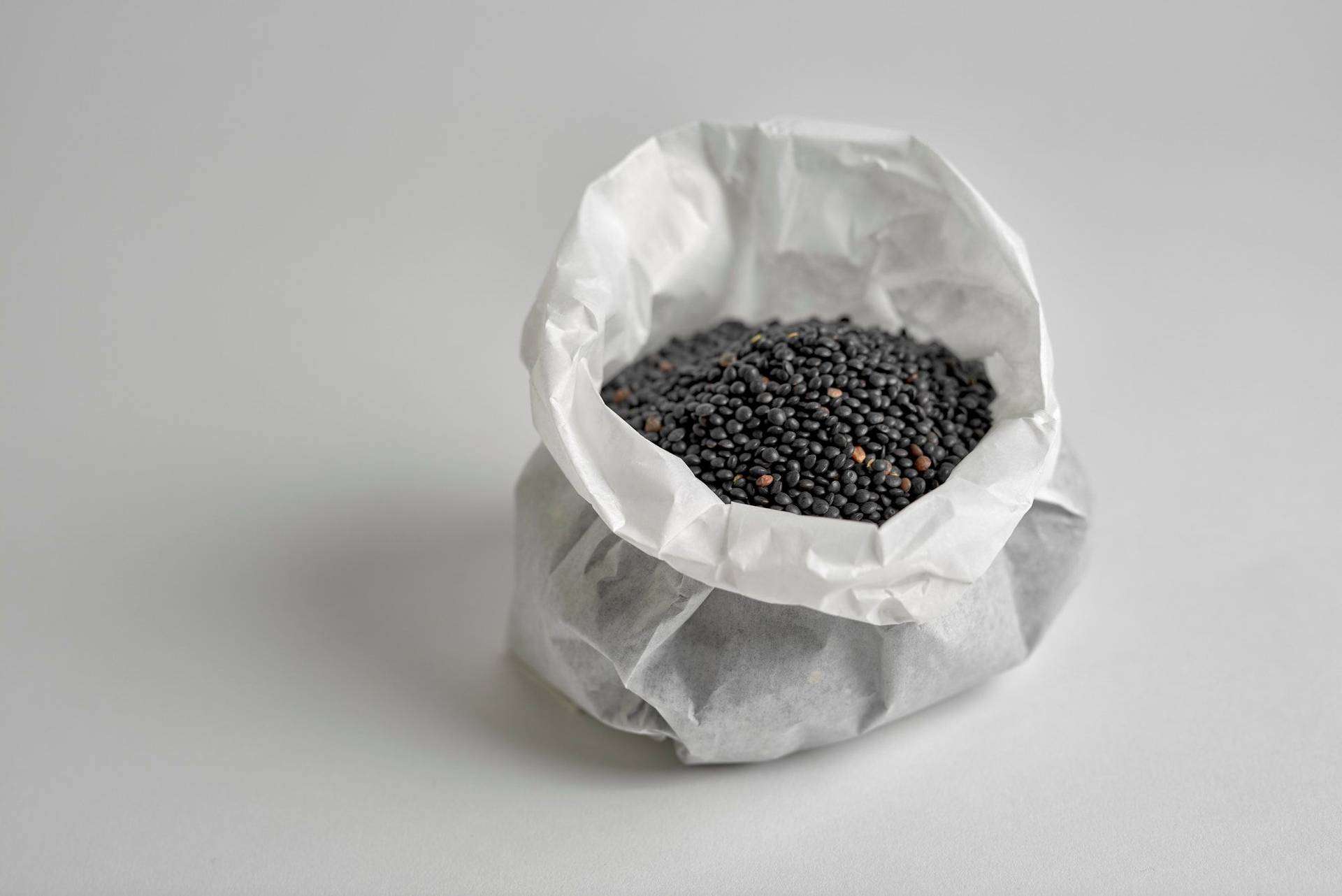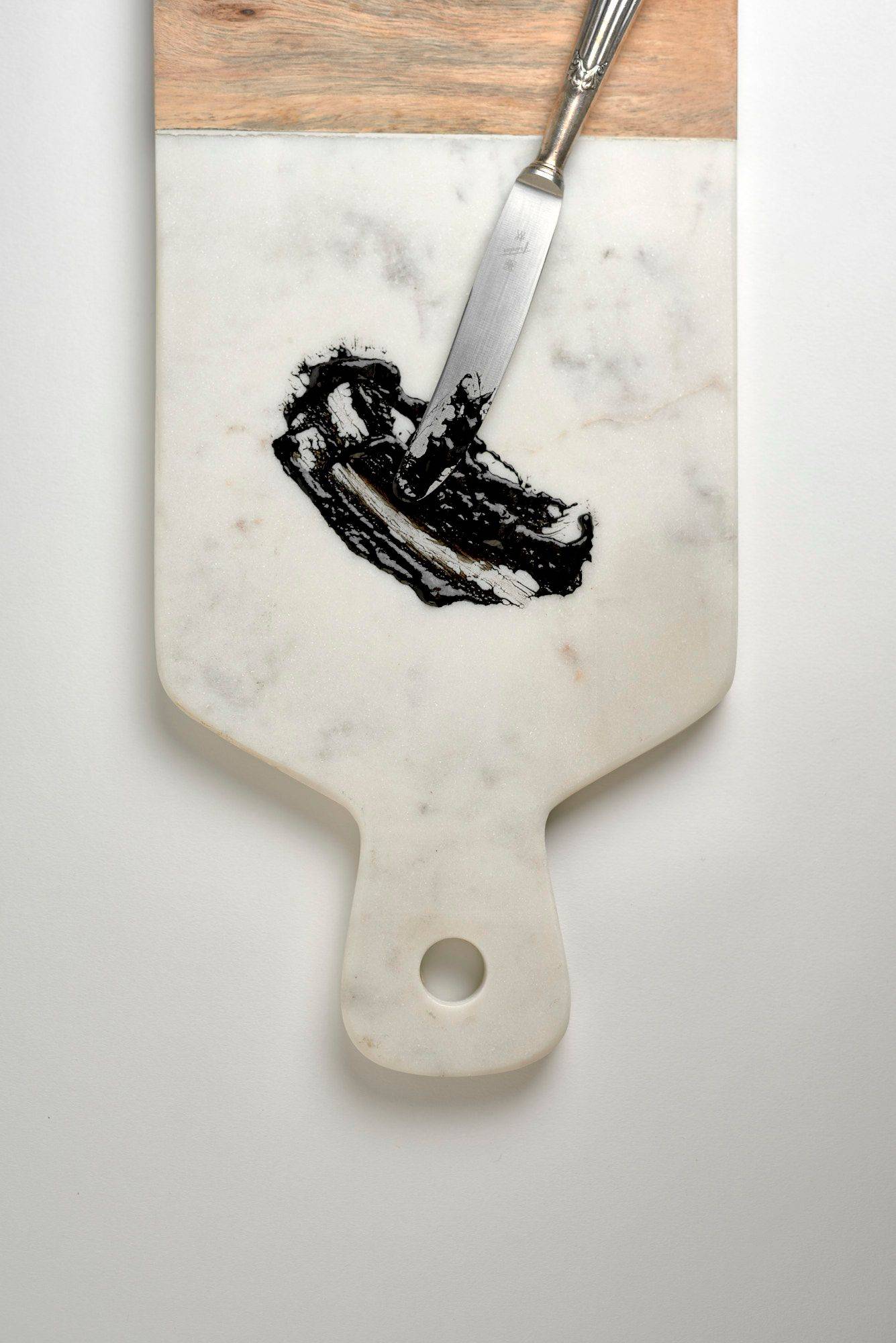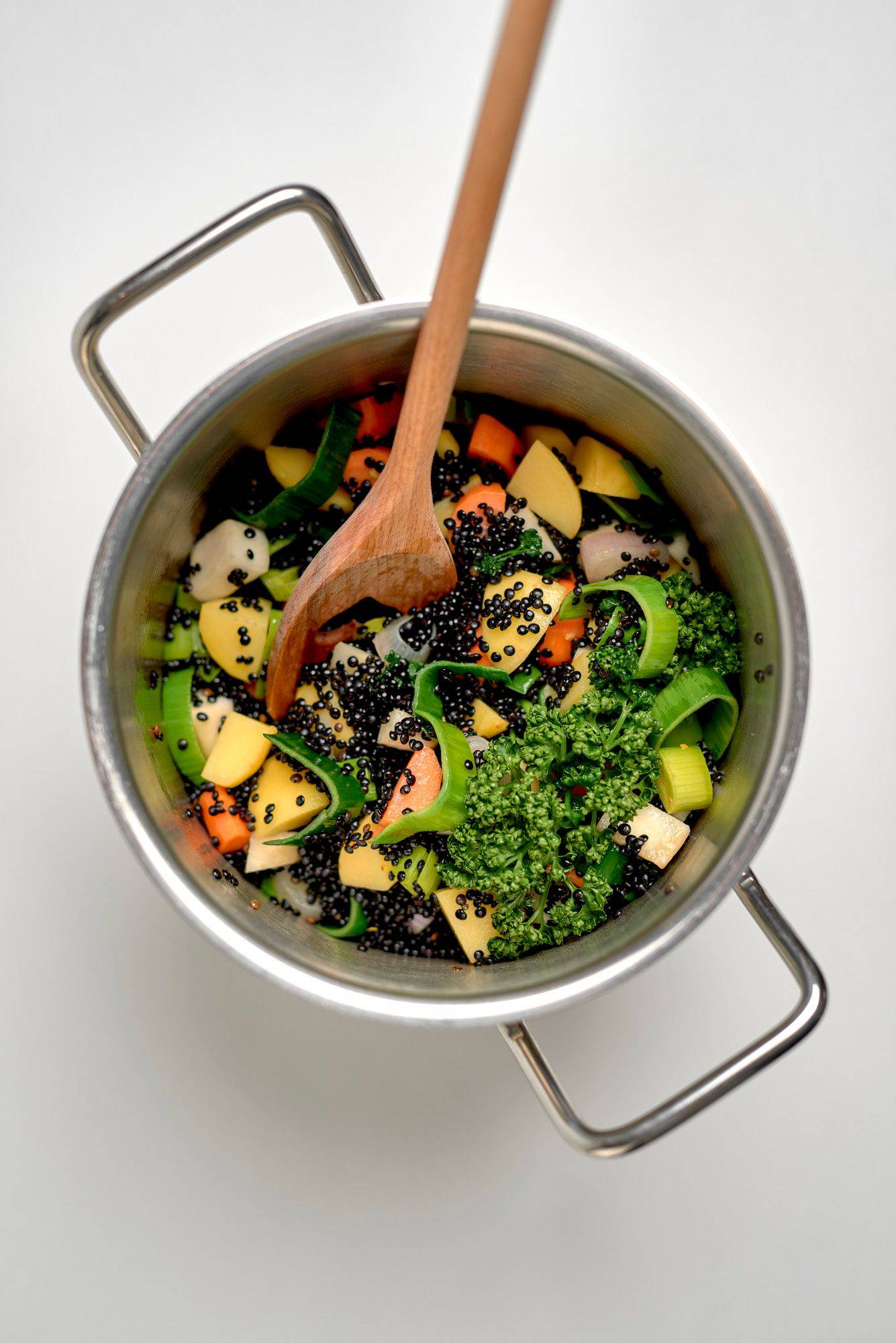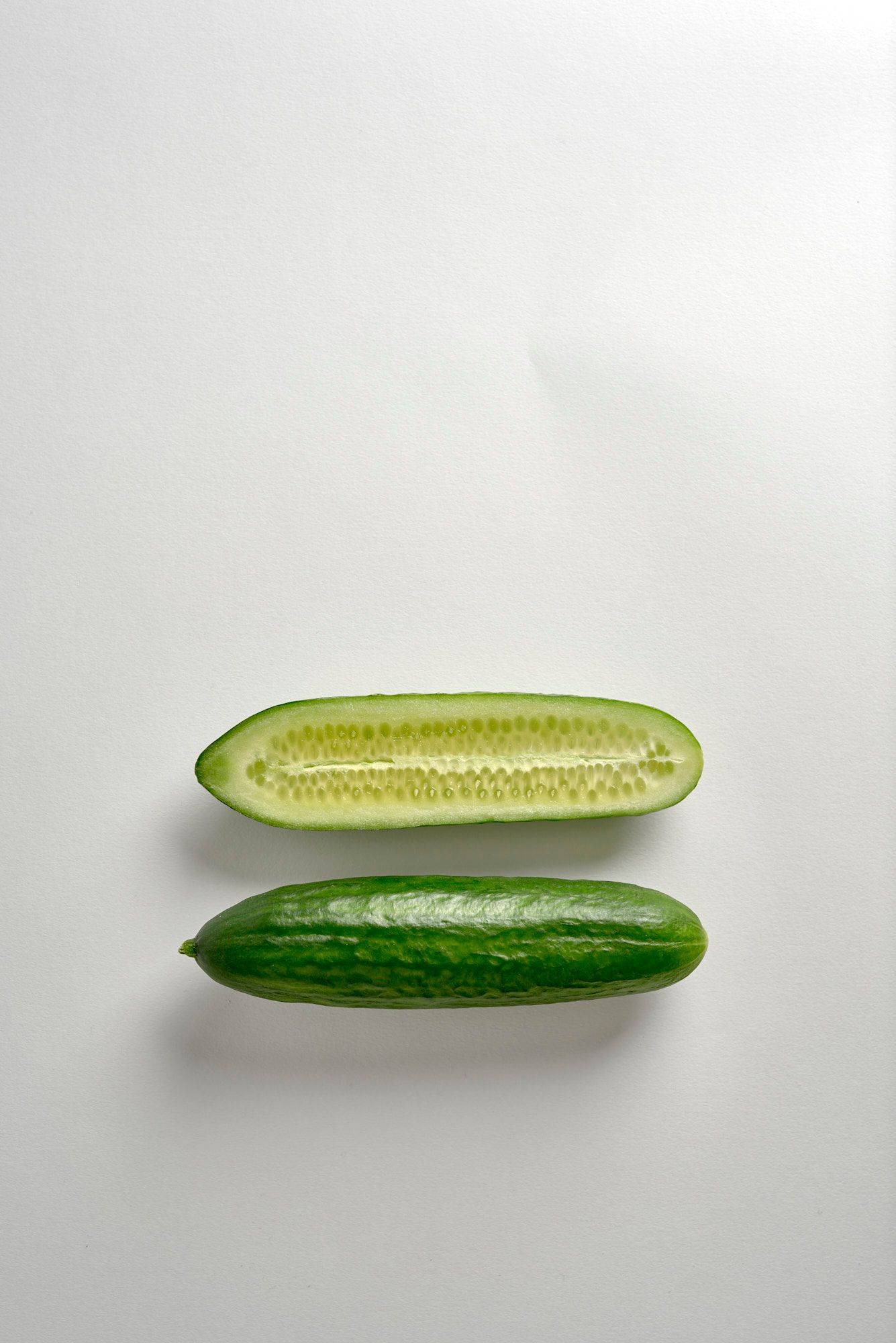 Smelt - the cucumber fish
This small, especially in the north of Germany, very popular fish has the characteristic not really to smell of fish, but of cucumber, hence the name cucumber fish, which is always mentioned together with the smelt. I followed the traditional way of preparing the smelt, just salting it and tossing it in rye flour before frying. Usually, the whole fish is eaten here with head and bones, since the smelt is quite small. However, those who do not like to bite off the fish's head are of course not obliged to do so. Together with the rich black beluga lentil soup and its vinegar note, the smelt goes very well. It's like drizzling some lemon juice over the fish. The cucumber had to be there, of course, to round up the recipe and add a fresh note. Since the smell of the smelt was primarily cucumber, it just had to be on the plate.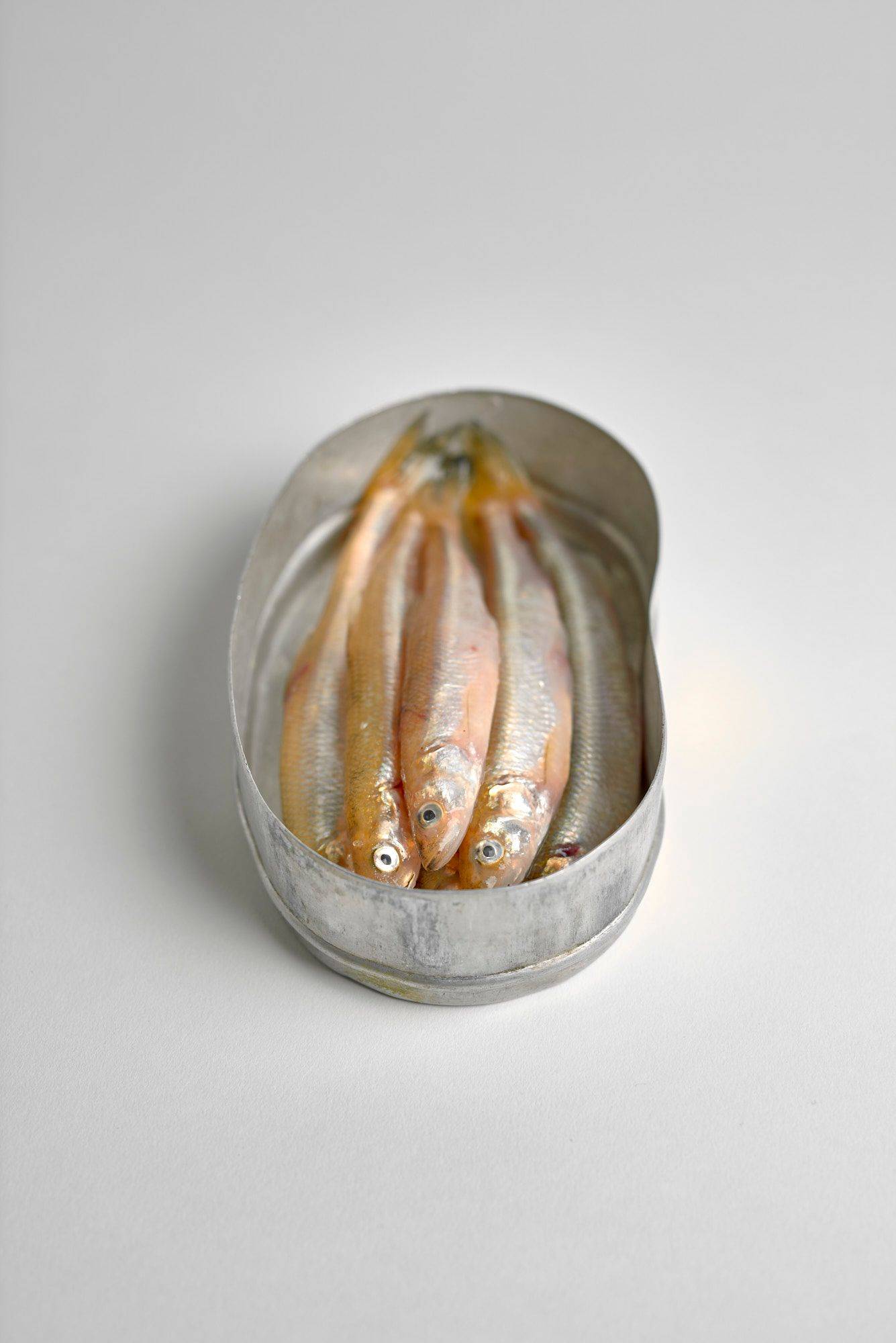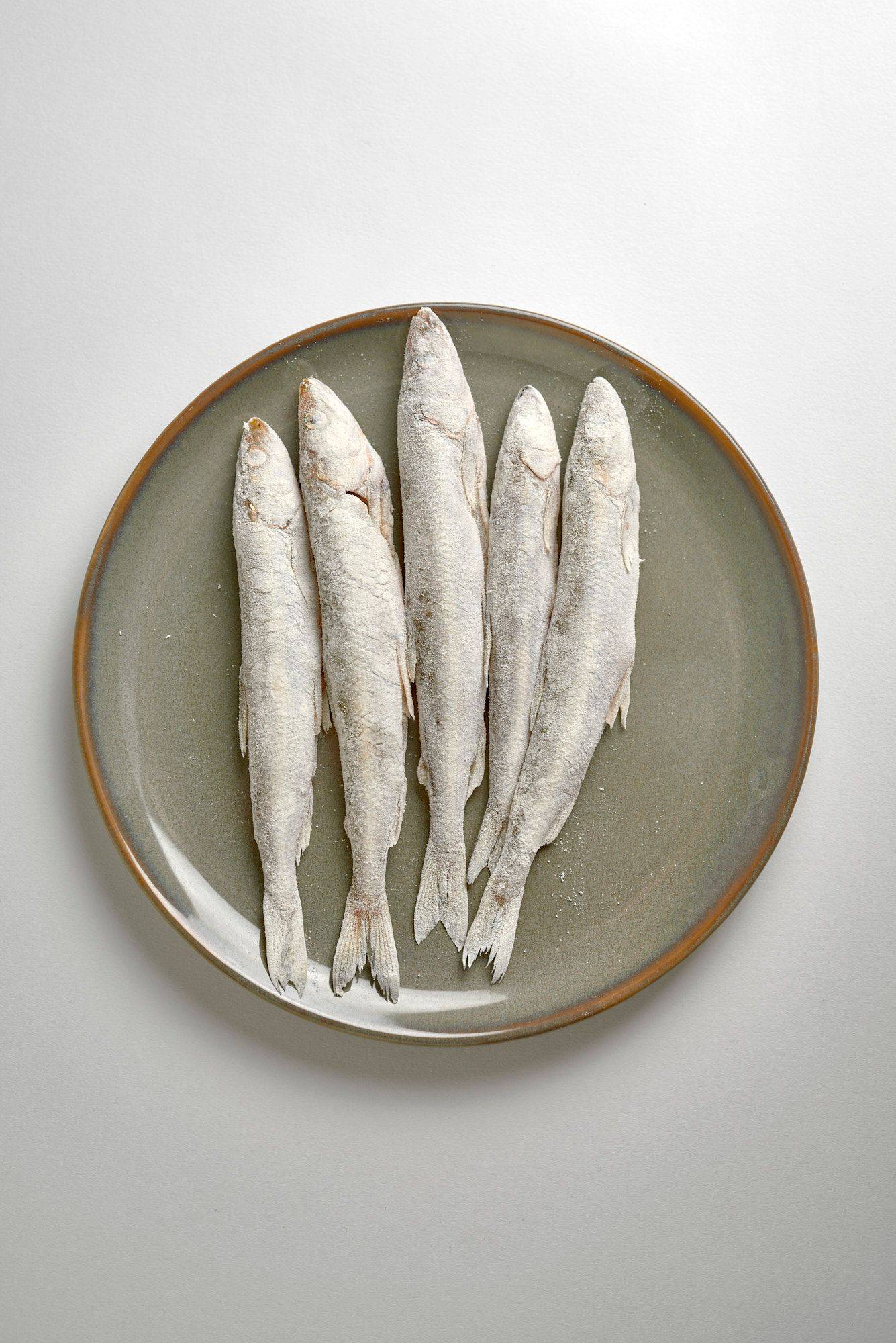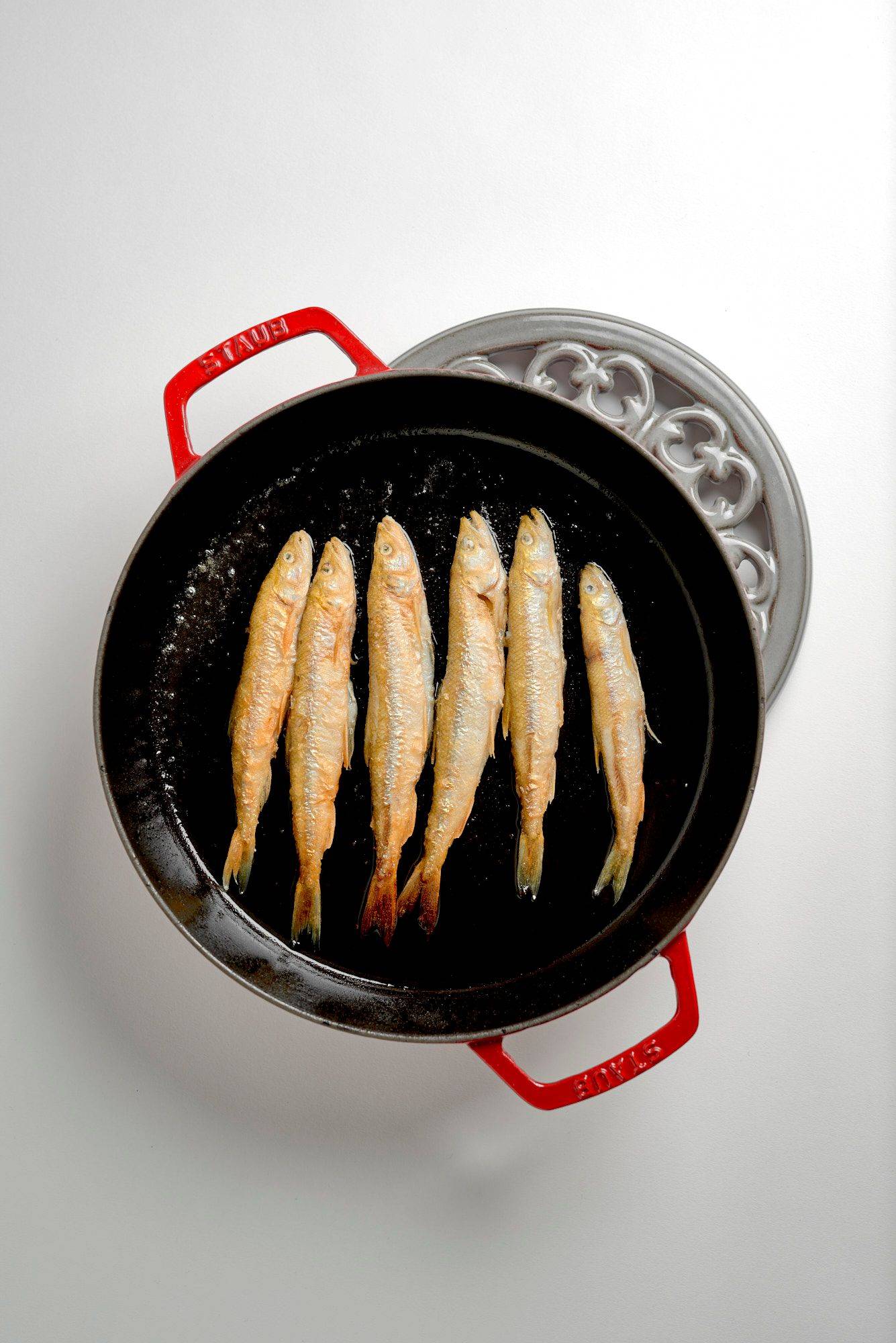 Recipe
Black Beluga Lentil Soup with Crispy Smelt Fish
3 Persons45 Minutes
Black Beluga Lentil Soup
150 g Greens
50 g Potatoes
800 ml Vegetable Stock or Water
3 tbsp Balsamic Vinegar
5 g Sepia Ink
Salt, Pepper & Sugar to taste
For the black Beluga lentil soup, peel the greens and potatoes, cut into cubes and sauté. Then add the lentils and pour in the vegetable stock or water. Cook the lentil soup over medium heat until the lentils are soft. Then empty the pot into a blender, puree with the sepia ink until creamy and season with balsamic vinegar, salt, pepper and sugar.
Crispy Smelt Fish
6-9 Smelts
Salt
3 tbsp Rye Flour
For the crispy smelt, first gut and rinse the smelts, then salt them, turn them in the rye flour and fry them on both sides in a pan with canola oil until crispy.
Serving
To serve, cut the cucumber lengthwise into thin strips and arrange with the soup. Skewer the smelts and serve with them.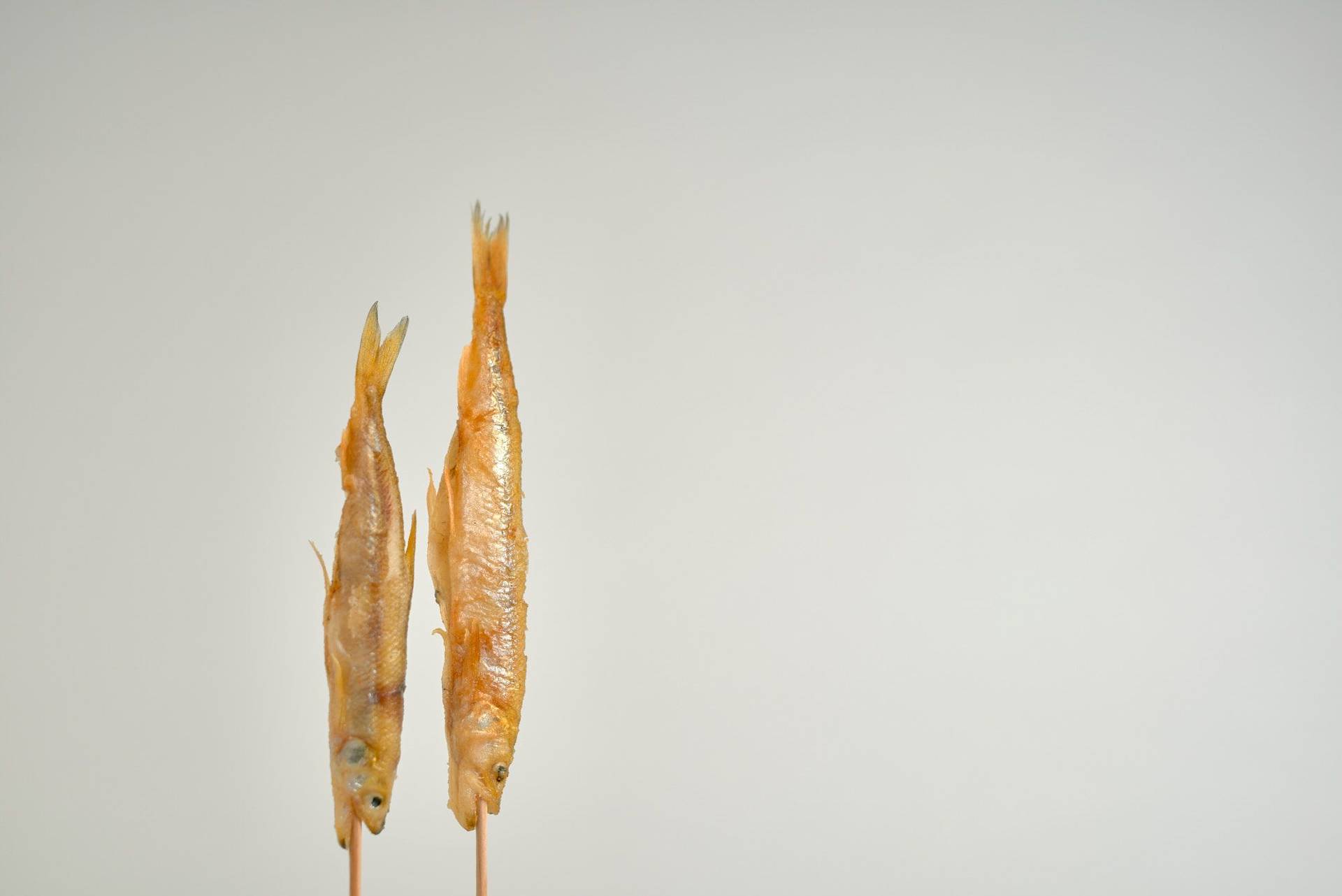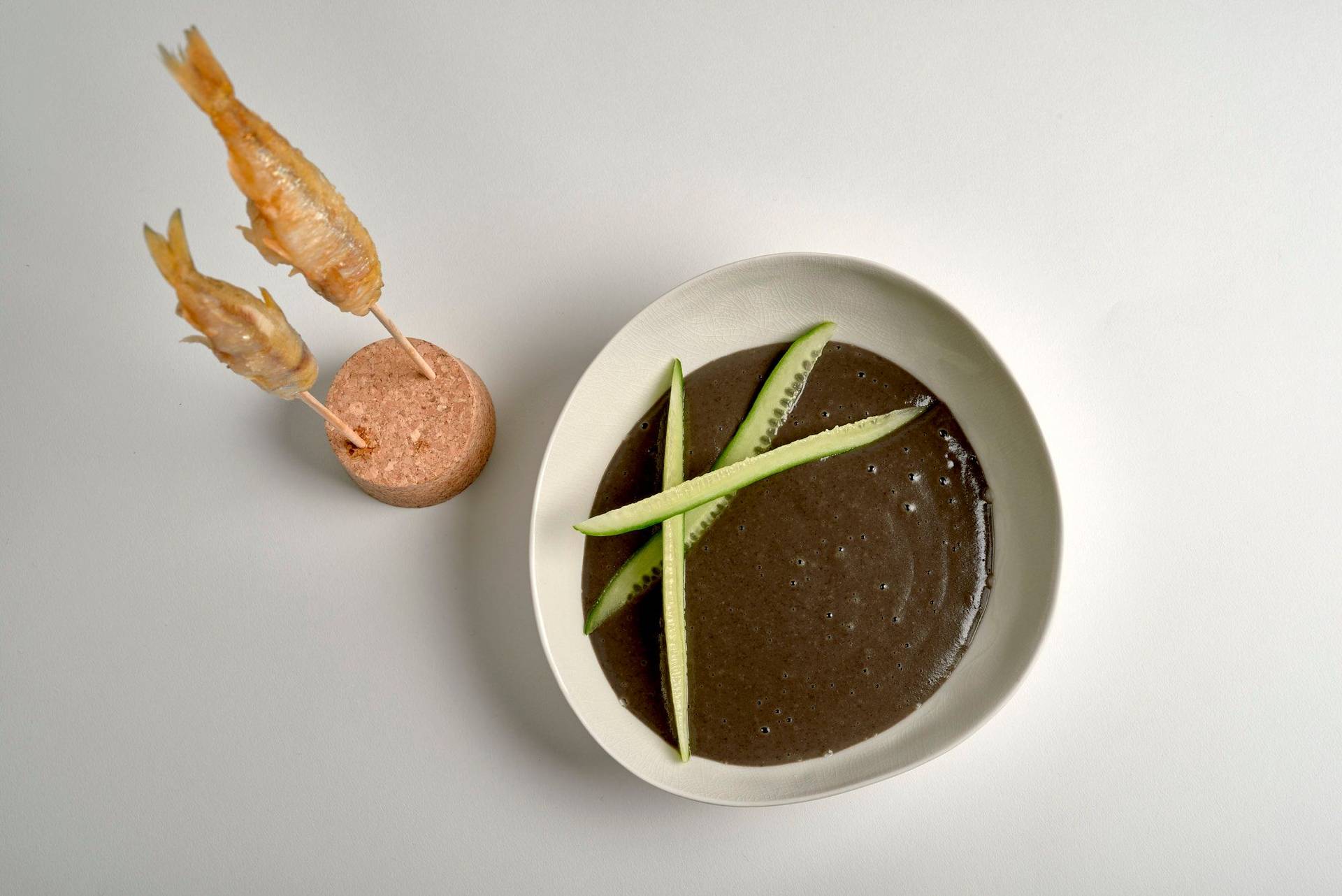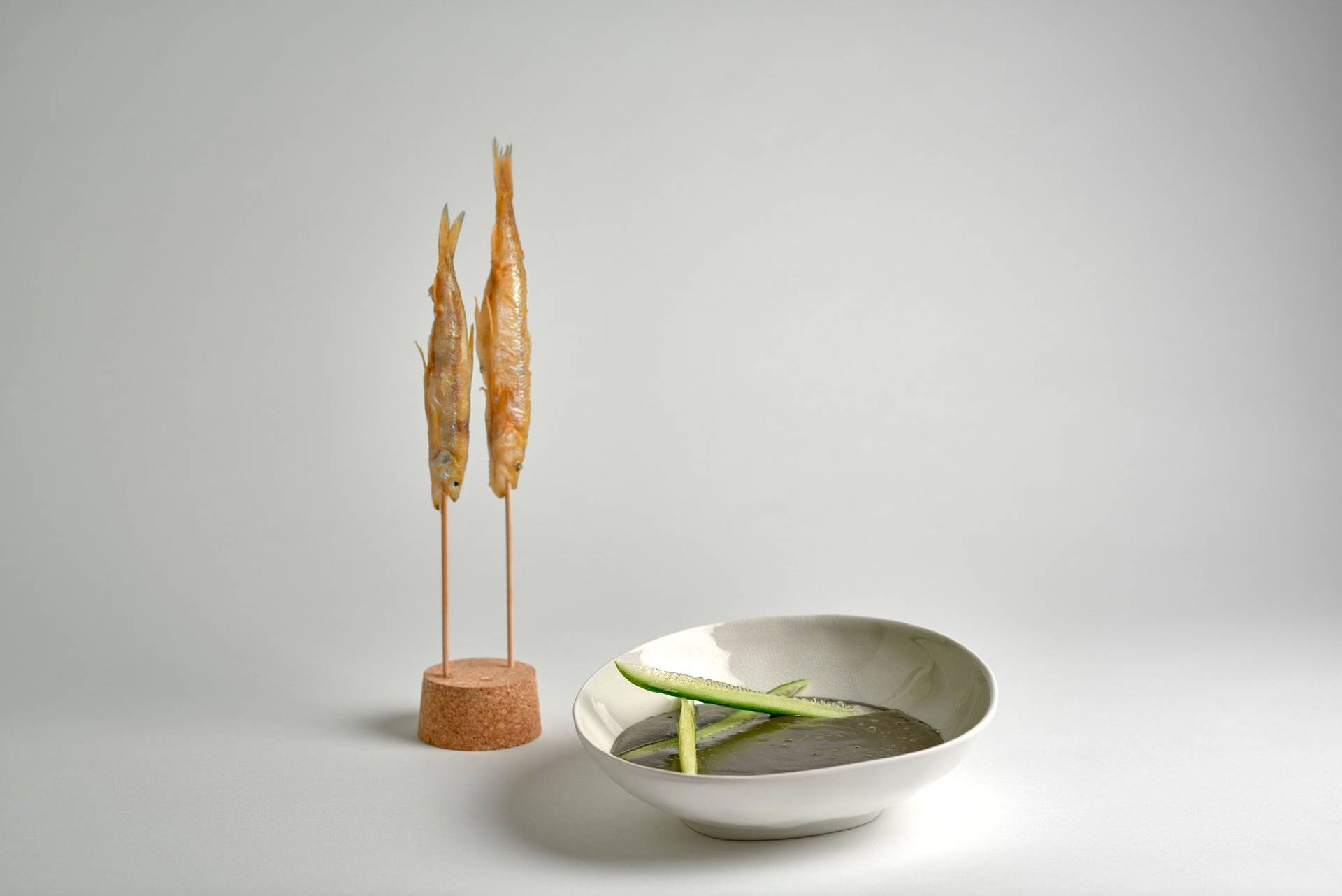 Newsletter
Can't get enough?
Get some secret ingredients through our newsletter!