Recipe
Basil & Orange Cured Char with Rhubarb and Tea Mayonnaise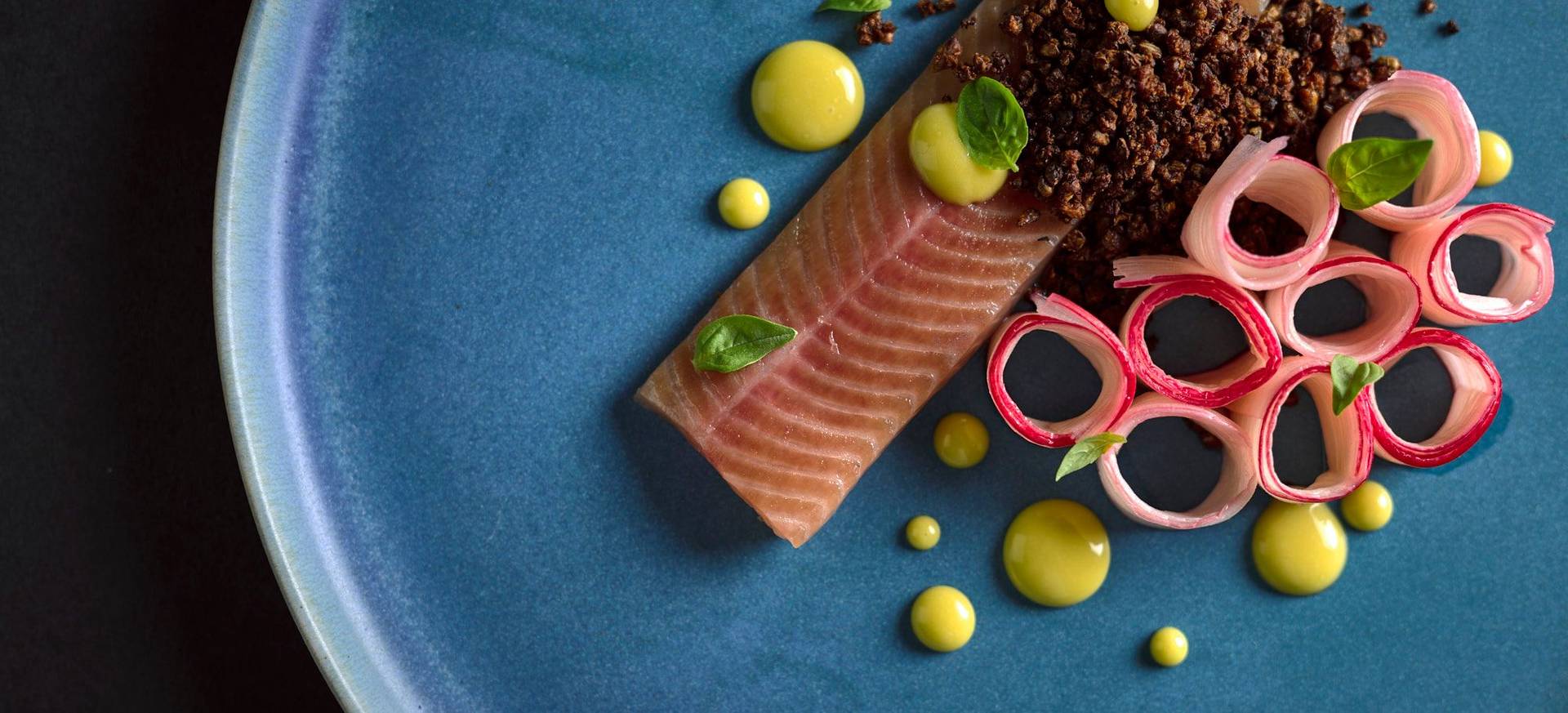 What does cured fish actually mean? Basically, it can be different ways of how cured meat or fish was treated before consumption in order to preserve it. A few methods to cure fish or meat include fermentation and smoking with the addition of salt and/or sugar. In this case, the salt dehydrates the fish or meat, making it more durable. This method originated in the Asian deserts when, of course, there was no way to refrigerate food. In practice, it means taking a piece of char, some basil, orange peel and salt, processing everything in a blender and coating the char with the mix. Now you just have to wait for it to finish curing.
Rhubarb – the messenger of spring
Surely you all know the following scenario: Christmas is coming and you are so looking forward to nuts, cinnamon and tangerines. Of course, the recipes or dishes you cook in the wintertime tend to be heavy and full of spices. The thing is, after New Year's at the latest, we try to get the lightness back into our cooking, but all we can find (from a local and seasonal perspective) are apples, pears and cabbage. This is when I always long for spring, and not just because of the rising temperatures. Finally, last weekend then, I spotted shimmering red rhubarb at my favorite store, the first rhubarb this year. That's when I knew spring would make its way into my kitchen too.
Rhubarb in savory recipes
Rhubarb is not only suitable for rhubarb meringue pie, even though I really like this sweet and sour treat, but I wanted to start spring in a different way. So, I came up with the idea of incorporating rhubarb into savory recipes as well. I wanted it to play off the full rhubarb flavor with its tartness, without seeming like a dessert. Since the char was already curing in the basil mix, I thought the rhubarb could be similarly, worked with a little salt. You probably know salt lemons, that's about the flavor I had in mind.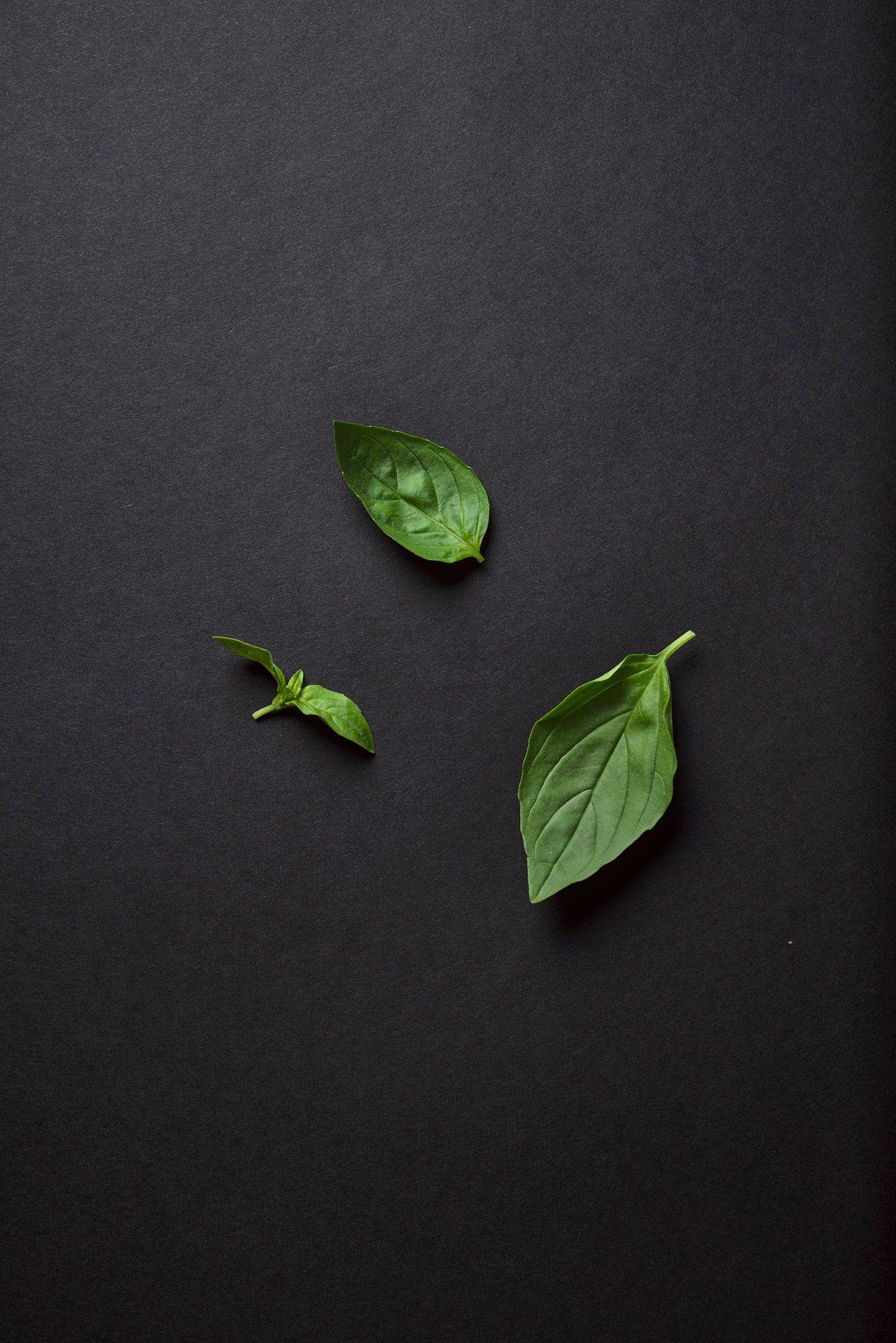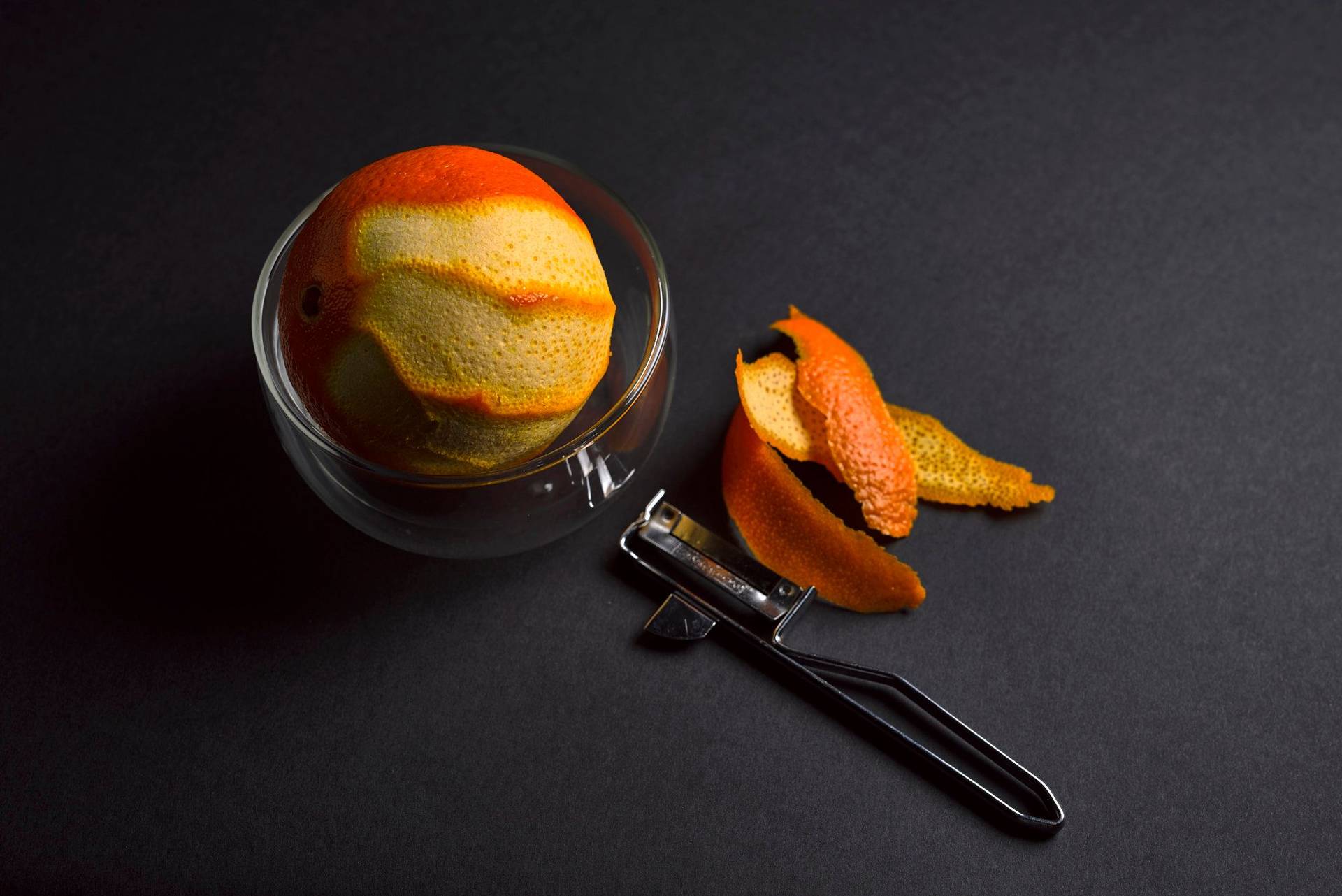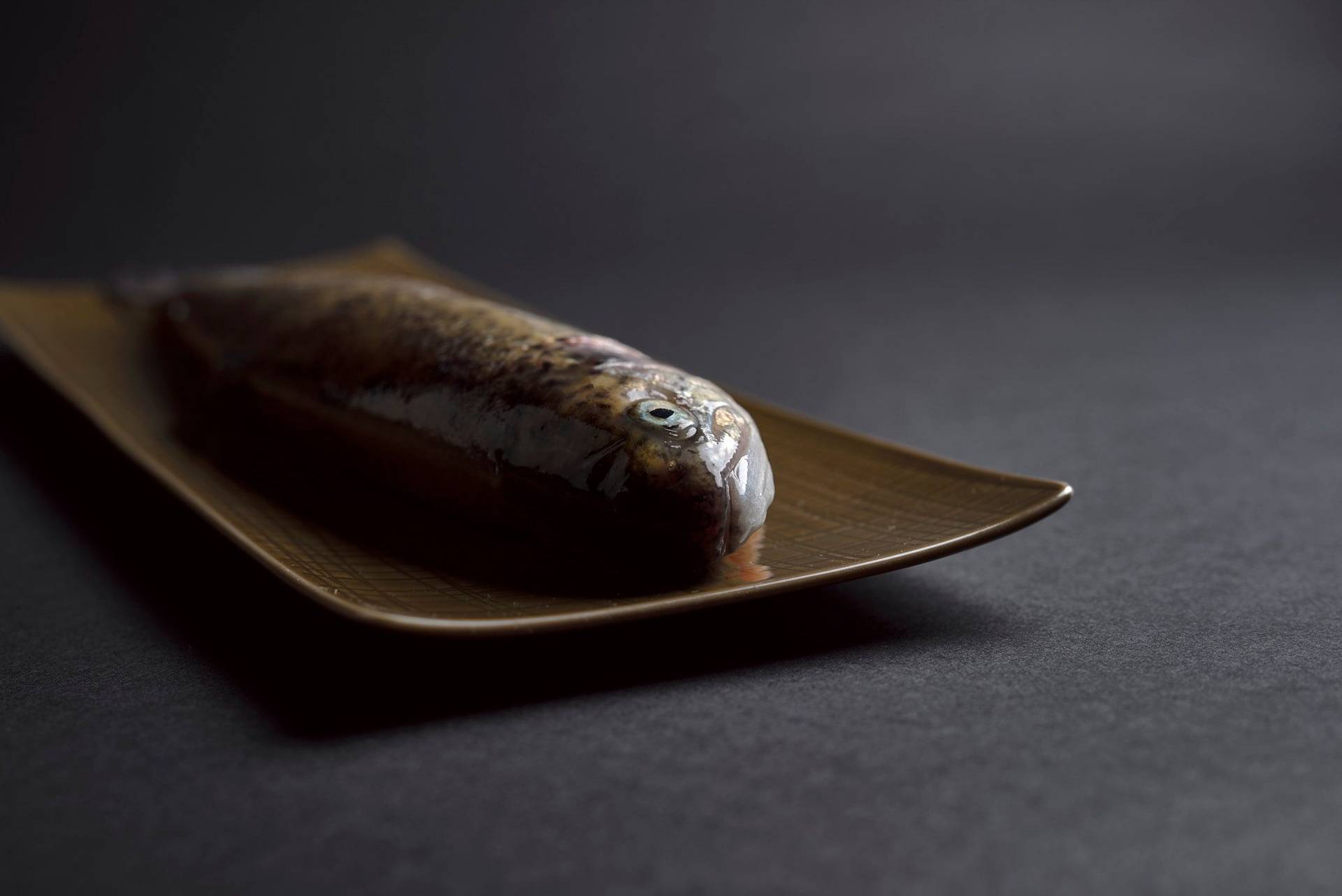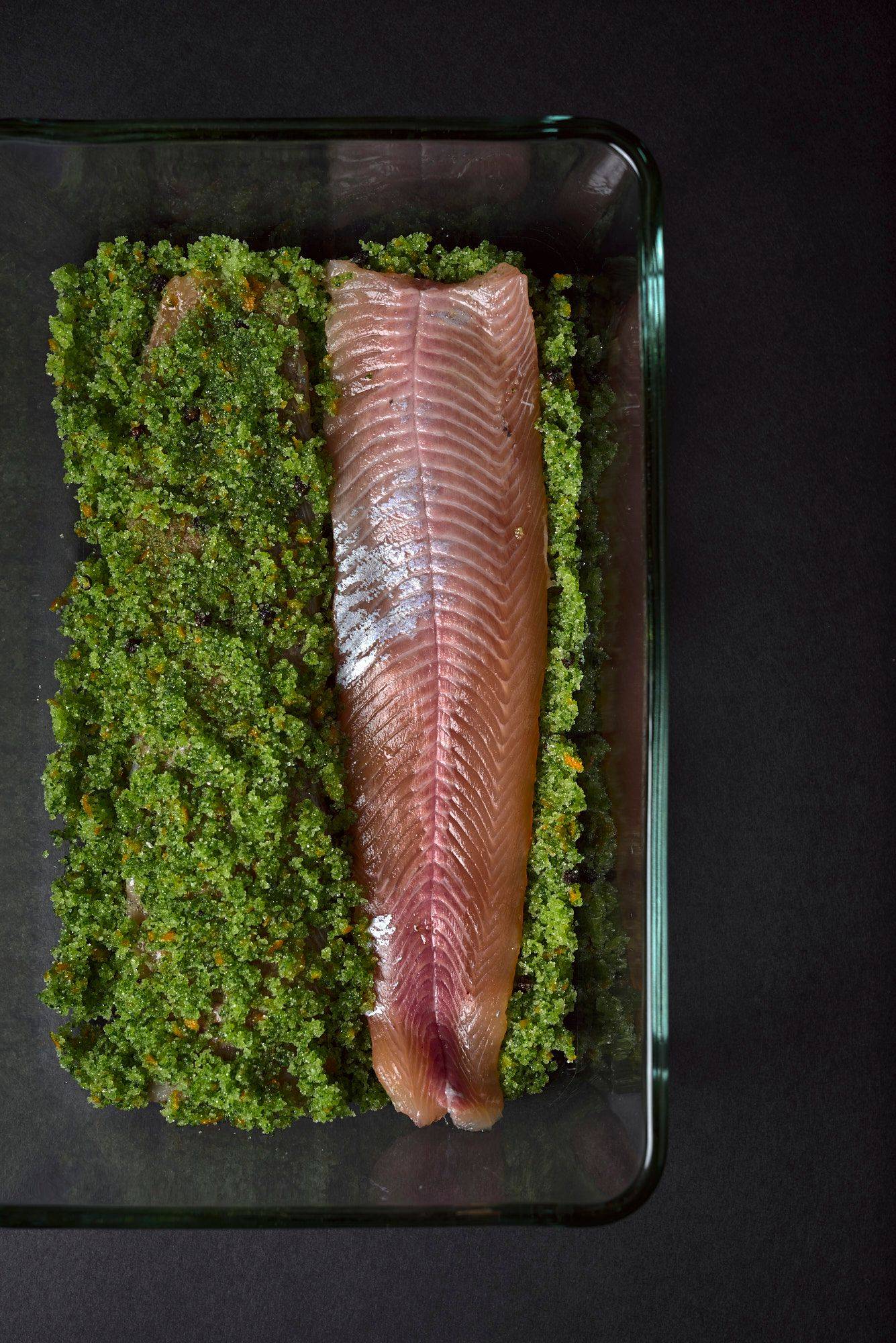 Homemade mayonnaise
Making a delicious mayonnaise yourself is quite easy and is always used in my recipes when I have the feeling that the ingredients harmonize but could be a little closer together. Mayonnaise can combine and enhance the taste of a dish through its high oil content. At times I also make sweet mayonnaise to serve on desserts. Now there was still the question of how the mayonnaise should taste, because basically you can use anything with which you can flavor an oil with. The cured char had already basil and orange and the rhubarb was already enough fruit on the plate with its acidity. So, I had the idea to flavor my mayonnaise with tea. Without further ado, some Darjeeling tea was added to hot oil and flavored just like a cup of tea. Give it a try,
More delicious, cured fish recipes can be found here!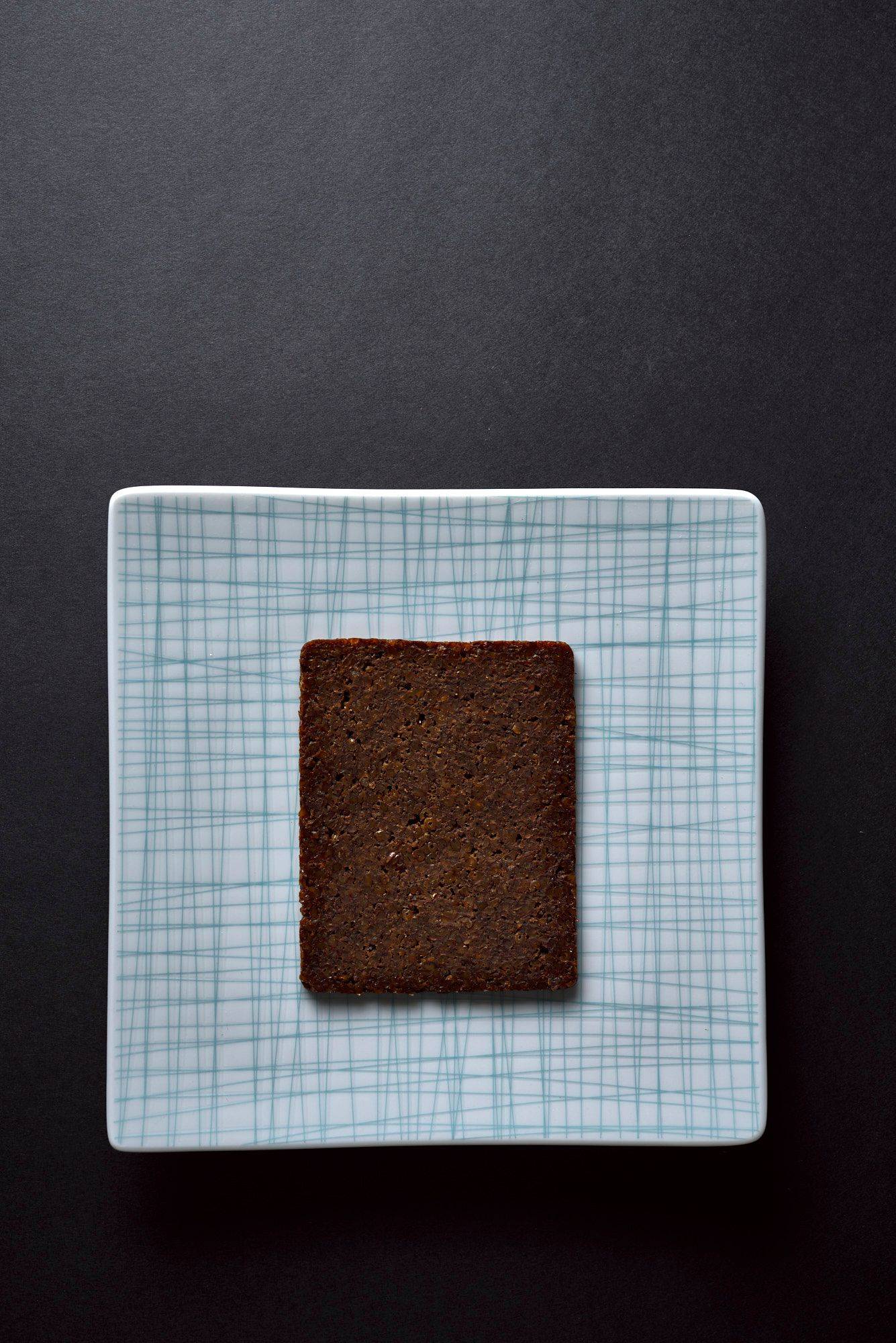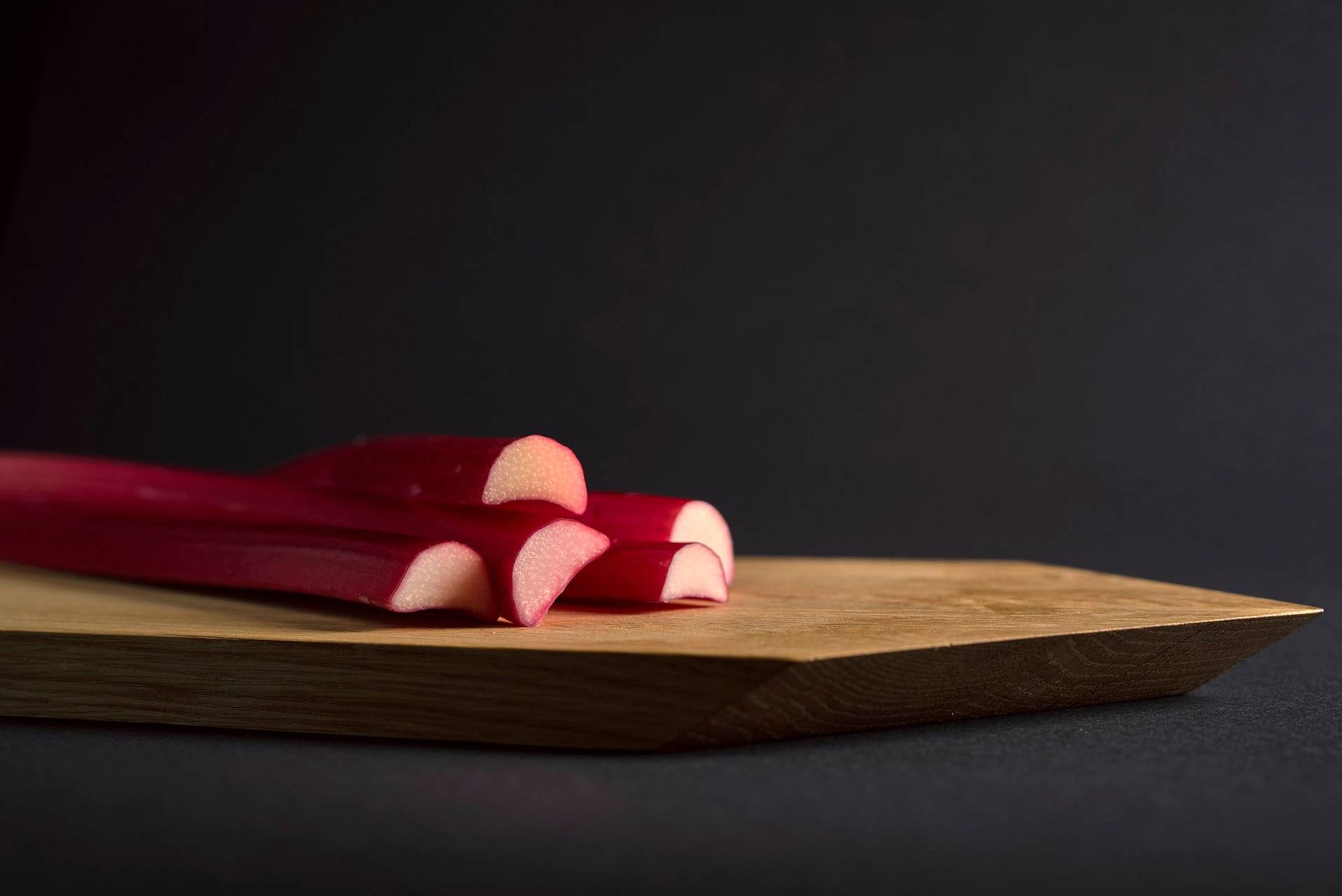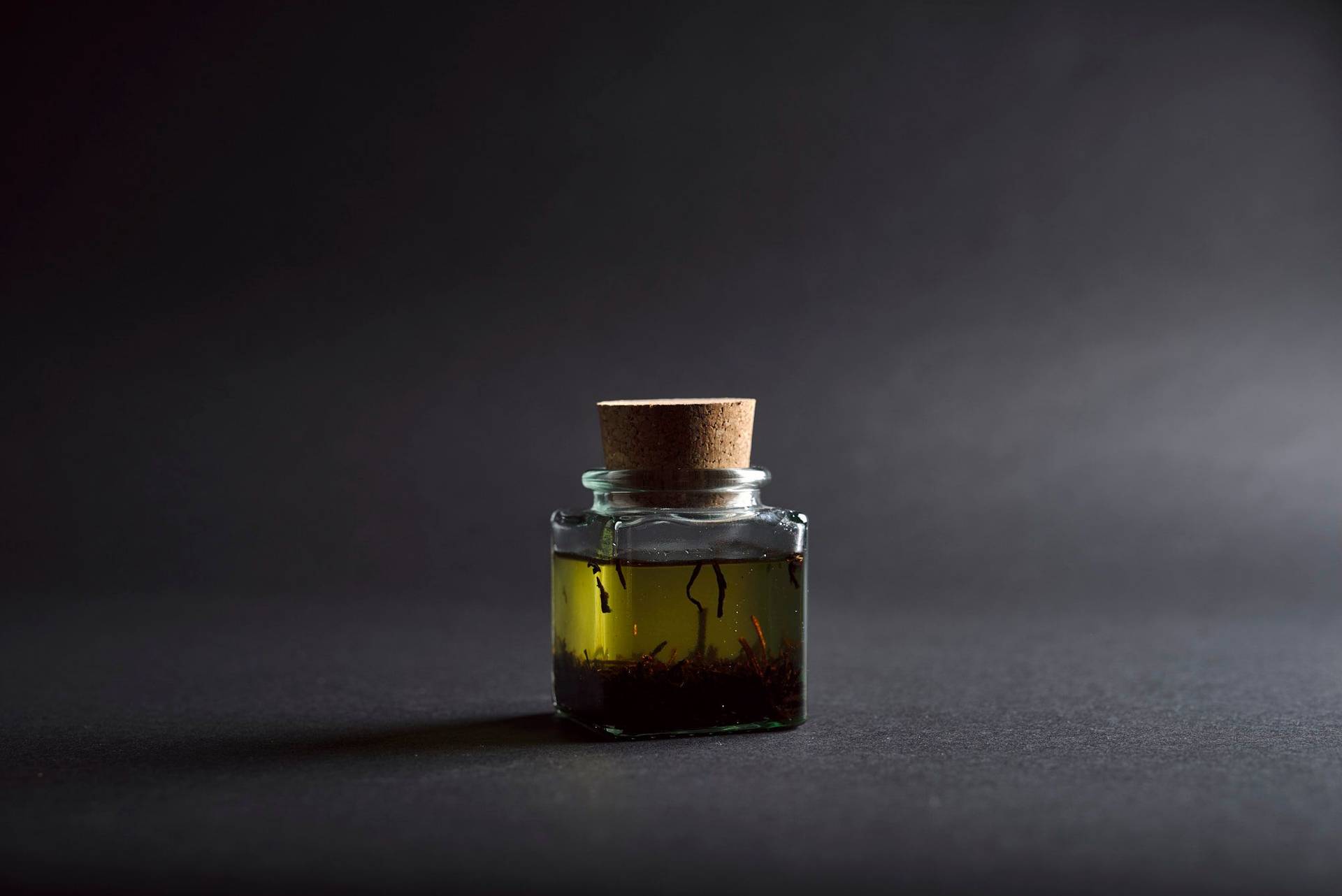 Recipe
Basil & Orange Cured Char with Rhubarb and Tea Mayonnaise
2 Persons1 Hour 30 Minutes
Basil & Orange Cured Char
1 Small Char
200 g Salt
60 g Sugar
20 g Basil
1/2 Organic Orange
1tsp Black Pepper
For the basil & orange cured char, gut and rinse the fish. Then cut into fillets and remove the skin and bones. Blend the salt, sugar, basil, orange zest and pepper in a food processor until the mixture turns green. Pour some of the mix into a small baking dish and place the char filets on top. Spread the rest of the mix over the char fillets and press down well. Refrigerate the fish for 1 hour and then rinse with cold water. If you like it stronger, wait for 2 hours, but such a small char filet does not need more time.
Tea Mayonnaise
1 tsp Darjeeling Tea
40 g Sunflower Oil
1 Egg Yolk
Salt & Lemon Juice to taste
For the tea mayonnaise, heat up the oil with the tea and let it infuse for 1 hour. Strain the tea oil through a sieve and then slowly add it to the egg yolk, stirring constantly. Season the mayonnaise with salt and lemon juice.
Serving
2 Slices of Pumpernickel
Pepper
1 Rhubarb
1 tbsp Sugar
½ tsp Salt
Basil
Before serving, blend the pumpernickel in a food processor and toast it in a pan without oil, then season with pepper. Peel the rhubarb and cut it into thin strips with a peeler. Then sprinkle them with the sugar and salt and set aside for 5 minutes. Now arrange the cured char and the pumpernickel crumbs on a plate. Add the rhubarb and spread a few blobs of mayonnaise. Finally, garnish with fresh basil leaves.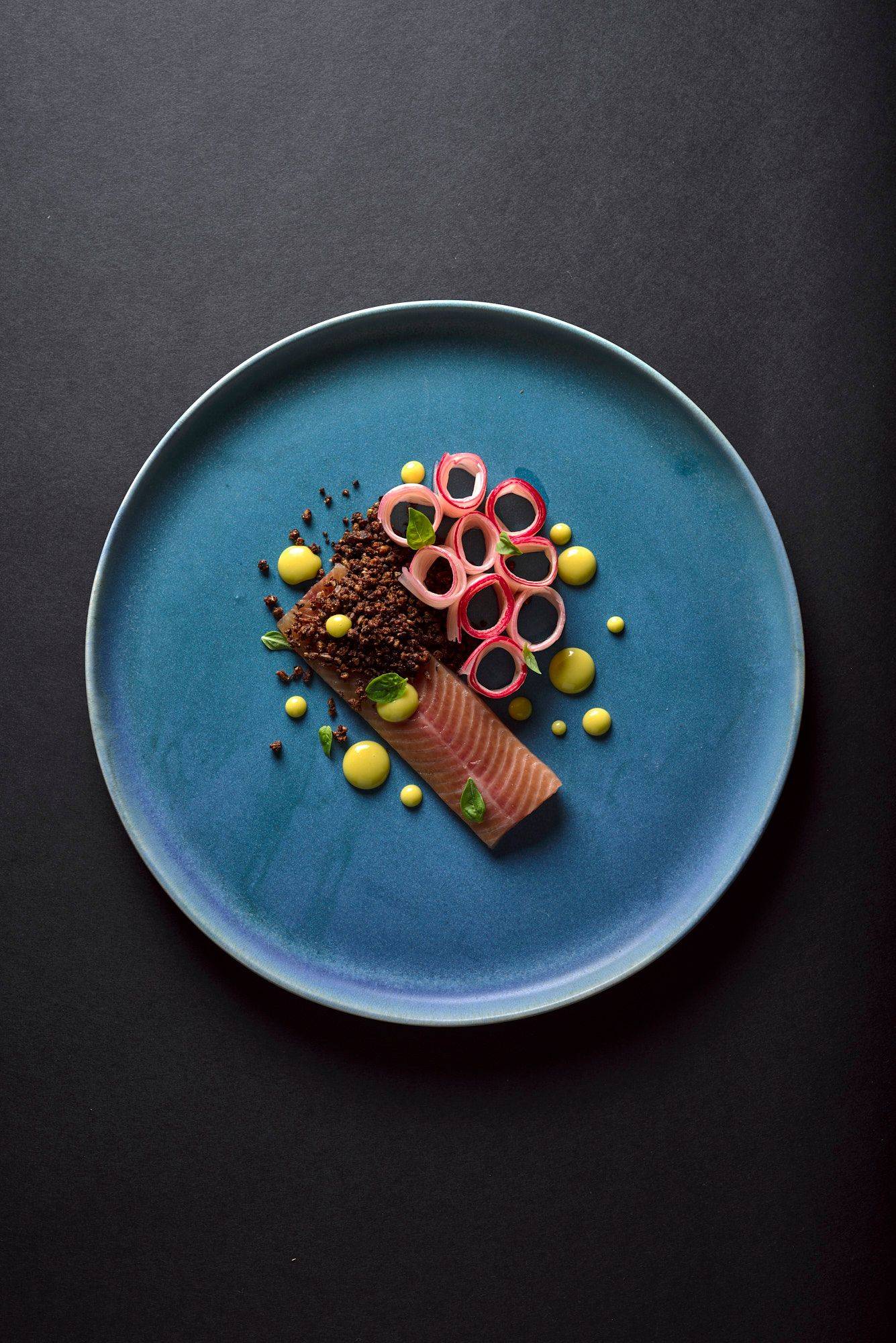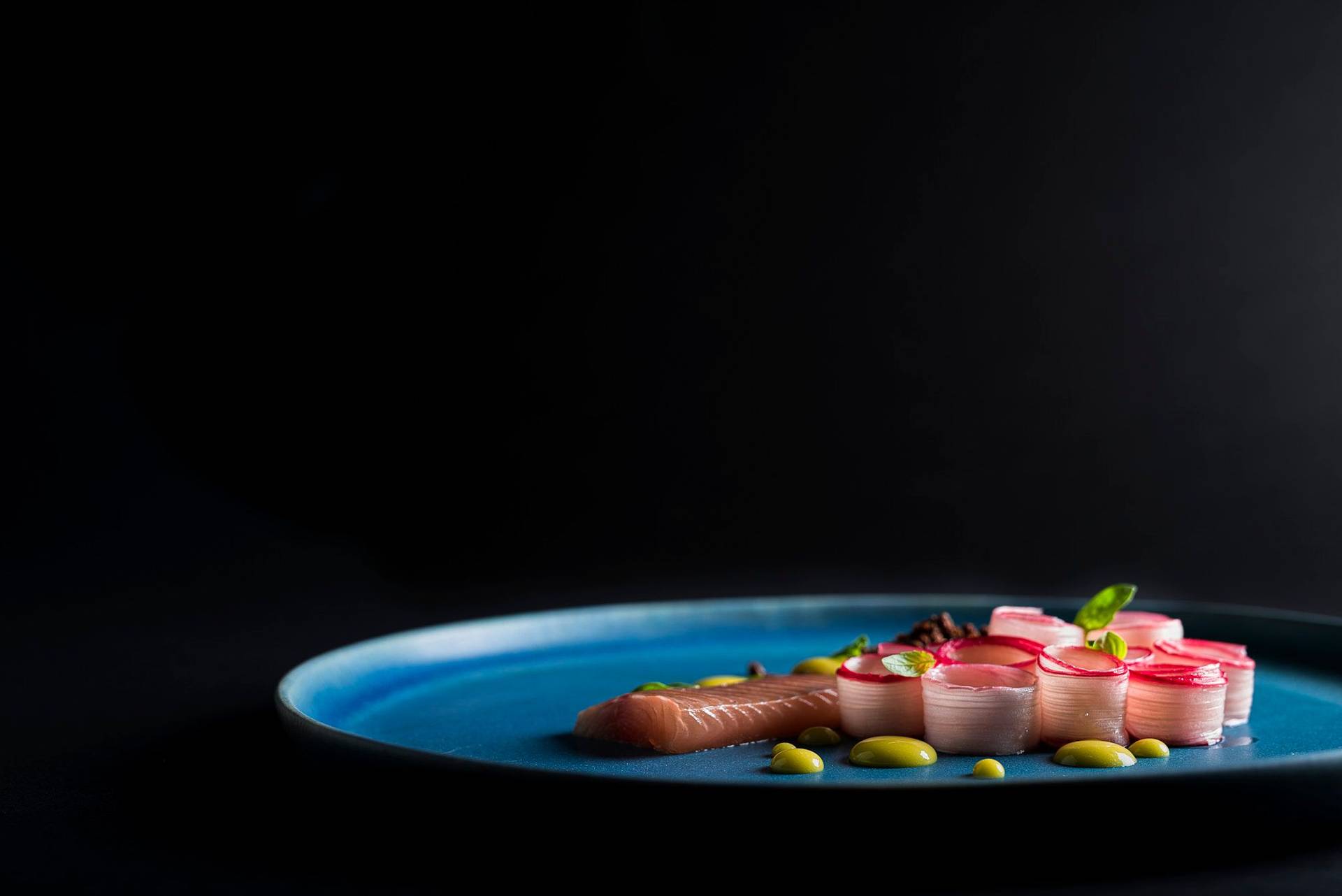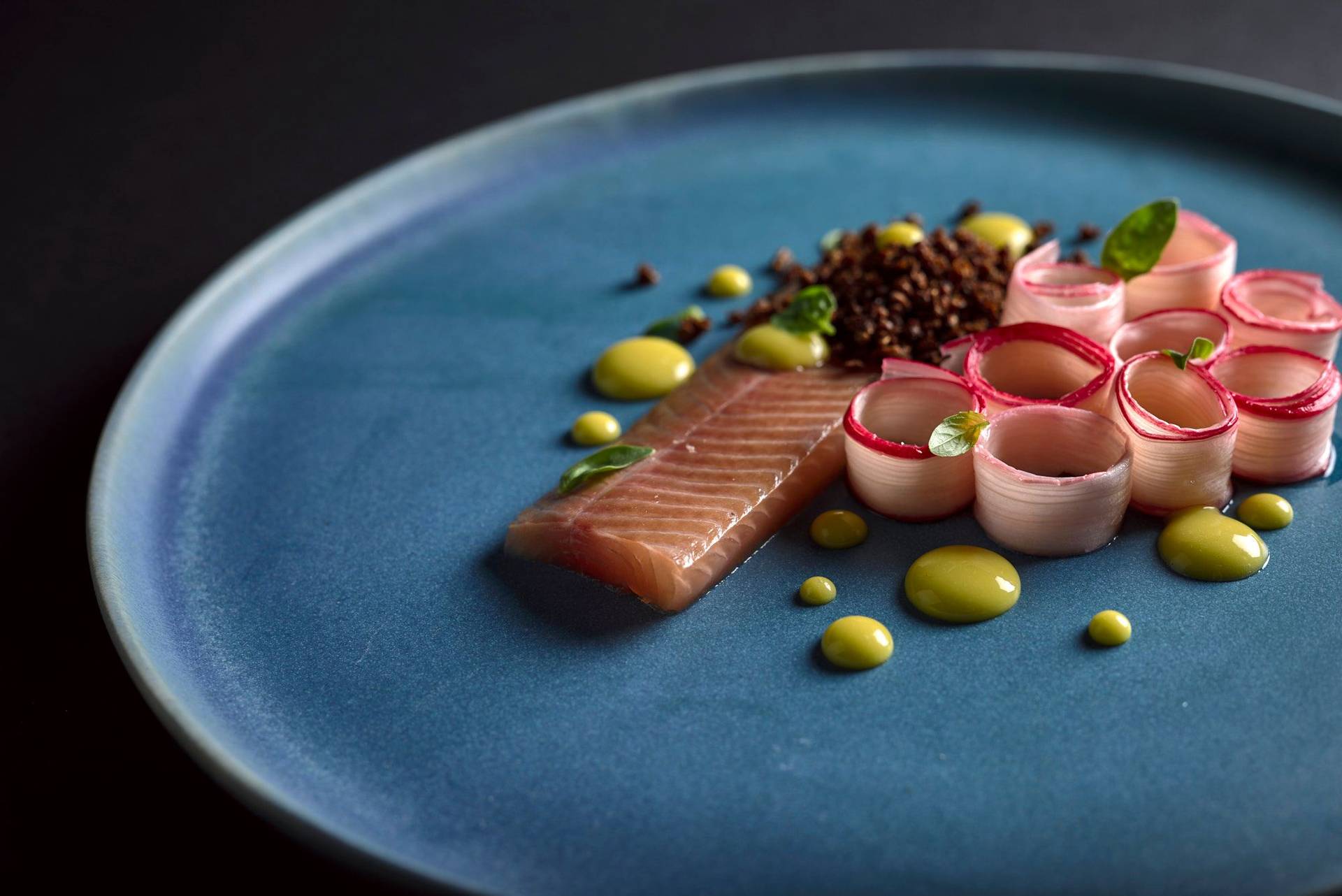 Newsletter
Can't get enough?
Get some secret ingredients through our newsletter!