Story
Spreewood Distillers – German rye whiskey from Spreewald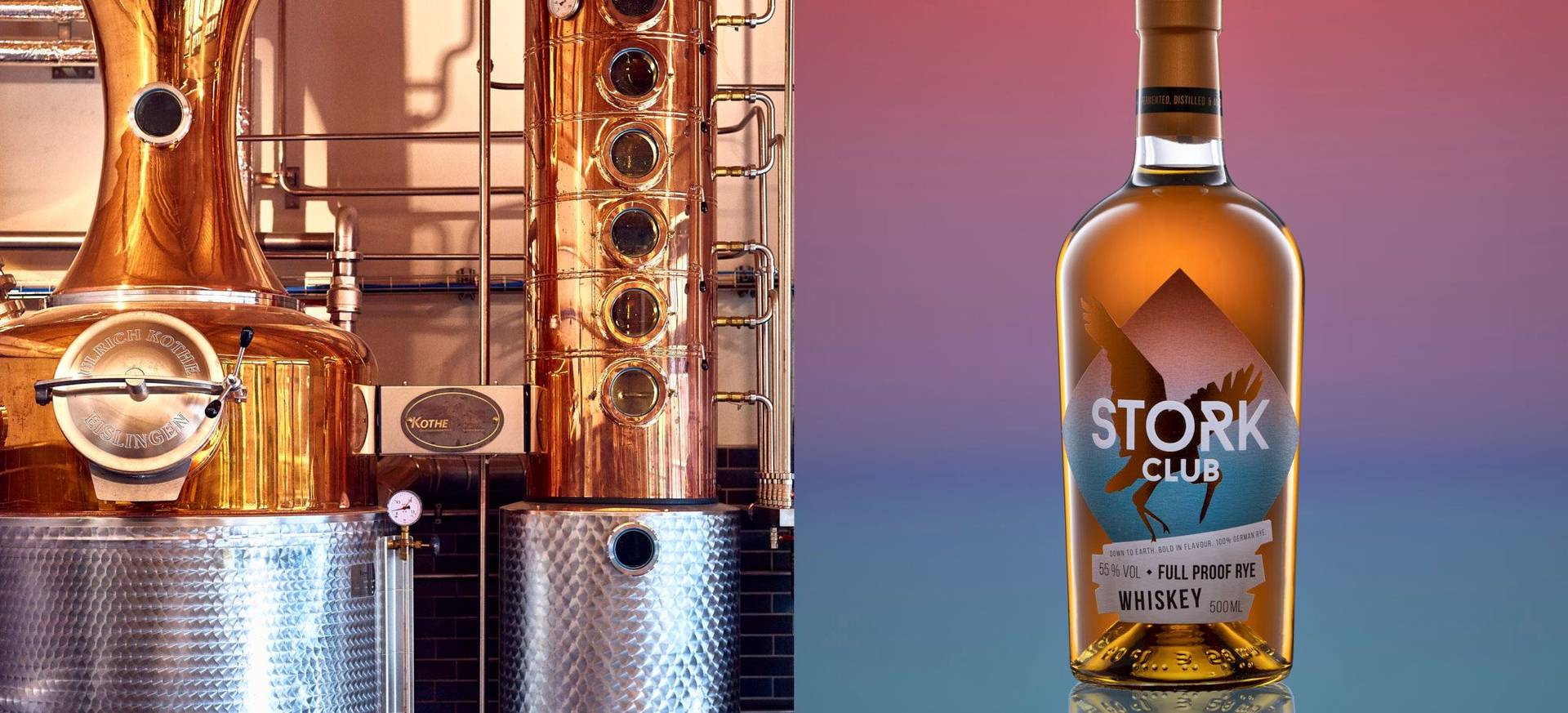 This article contains advertising.
Recently, I was lucky enough to take a day trip 60 kilometers south of Berlin, where the idyllic landscape stretches from the Spreewald to a river delta. The lowlands with their unique microclimate offer the best conditions for maturing spirits. It is here, in the middle of a biosphere reserve, that the Spreewood Distillers established their operations in 2016. They operate their distillery in the picturesque town of Schlepzig, where they produce 100% German rye whiskey. Behind Spreewood Distillers are three people not entirely unknown in the spirits industry. Firstly, there is Steffen Lohr, the former bartender and brand ambassador for Bacardi. The other is Bastian Heuser - also a former bartender and one of the co-founders of the "Bar Convent Berlin". Third in the group is Sebastian Brack, who created the successful bitter lemonade brand Thomas Henry and is co-founder of Belsazar Vermouth.
"In character, in manner, in style, in all things, the highest excellence is simplicity."
Spreewood distillery
The distillery is beautifully renovated without losing the typical charm of the region. When you enter the courtyard, you are surrounded by bricks and lots of wood, which also fits perfectly with the barrel-aged rye whiskey. The staff has kept the urban Berlin style, is friendly and very savvy. I suppose it's a very laid-back, yet incredibly quality-oriented attitude from the three Spreewood Distillers. Not only does the distillery want to supply its main product, German rye whiskey, but it's also a go-to place for day-trippers or those interested in learning more about how spirits are made. So, you can easily join a guided tour of the distillery and learn more about the whiskey distillery.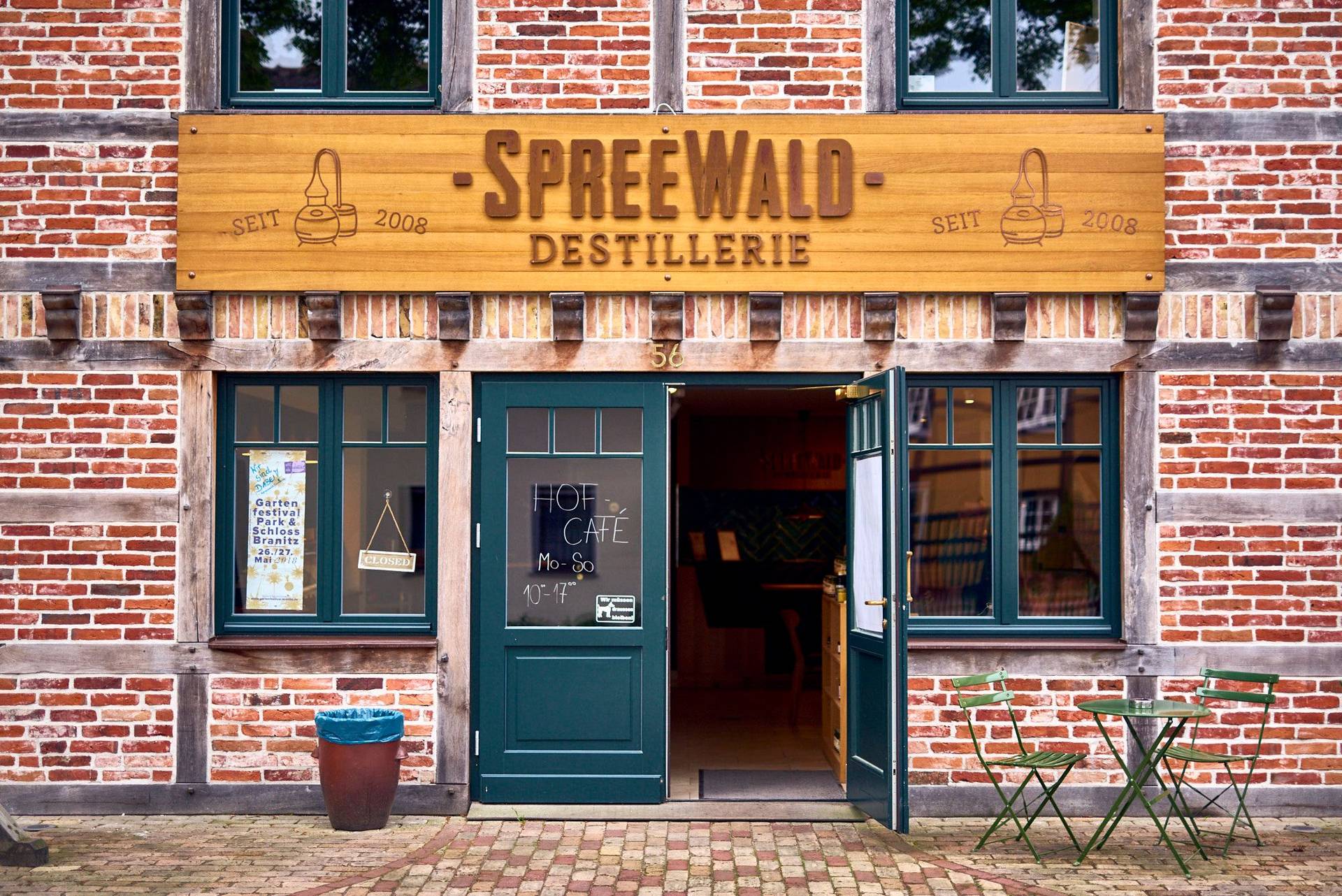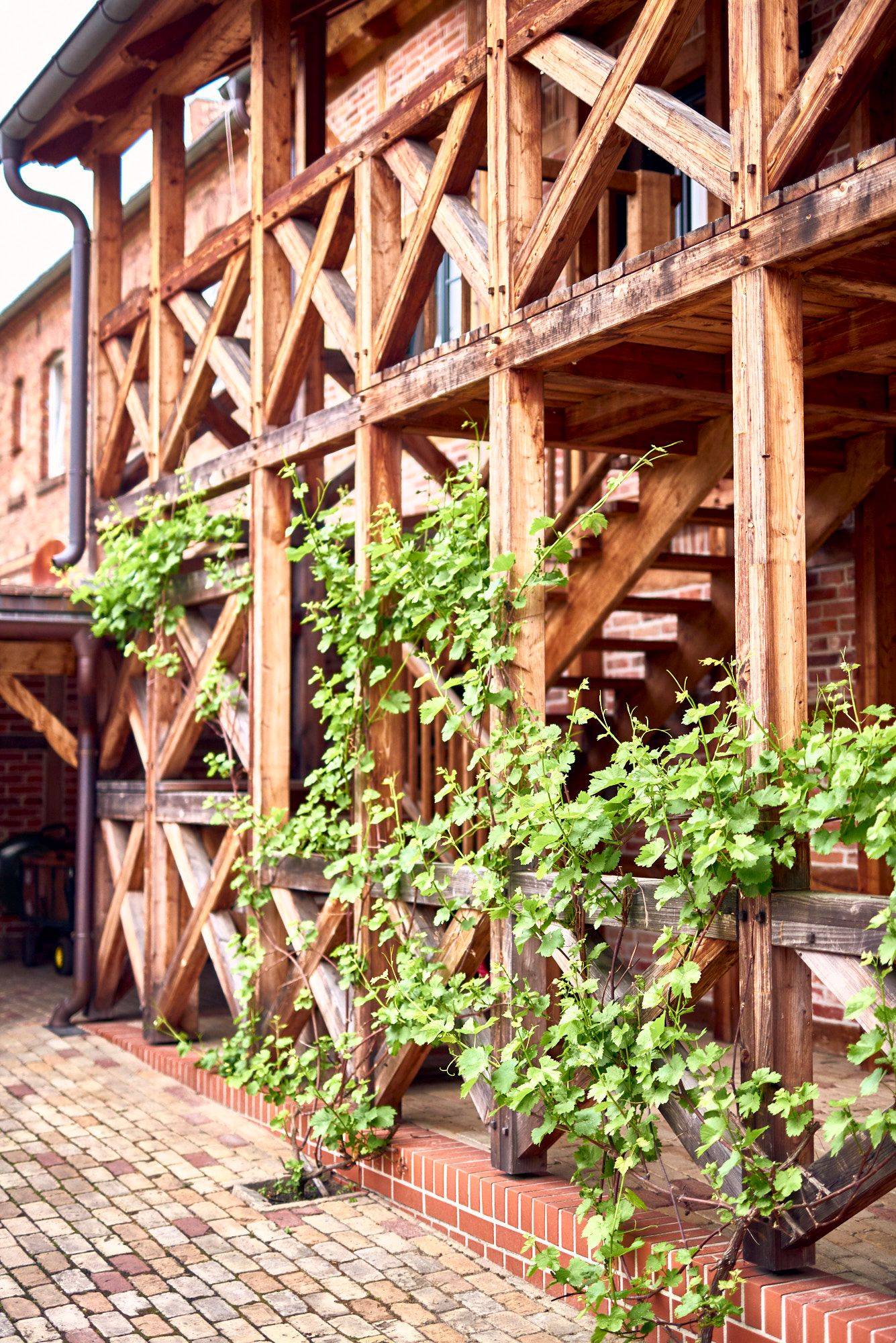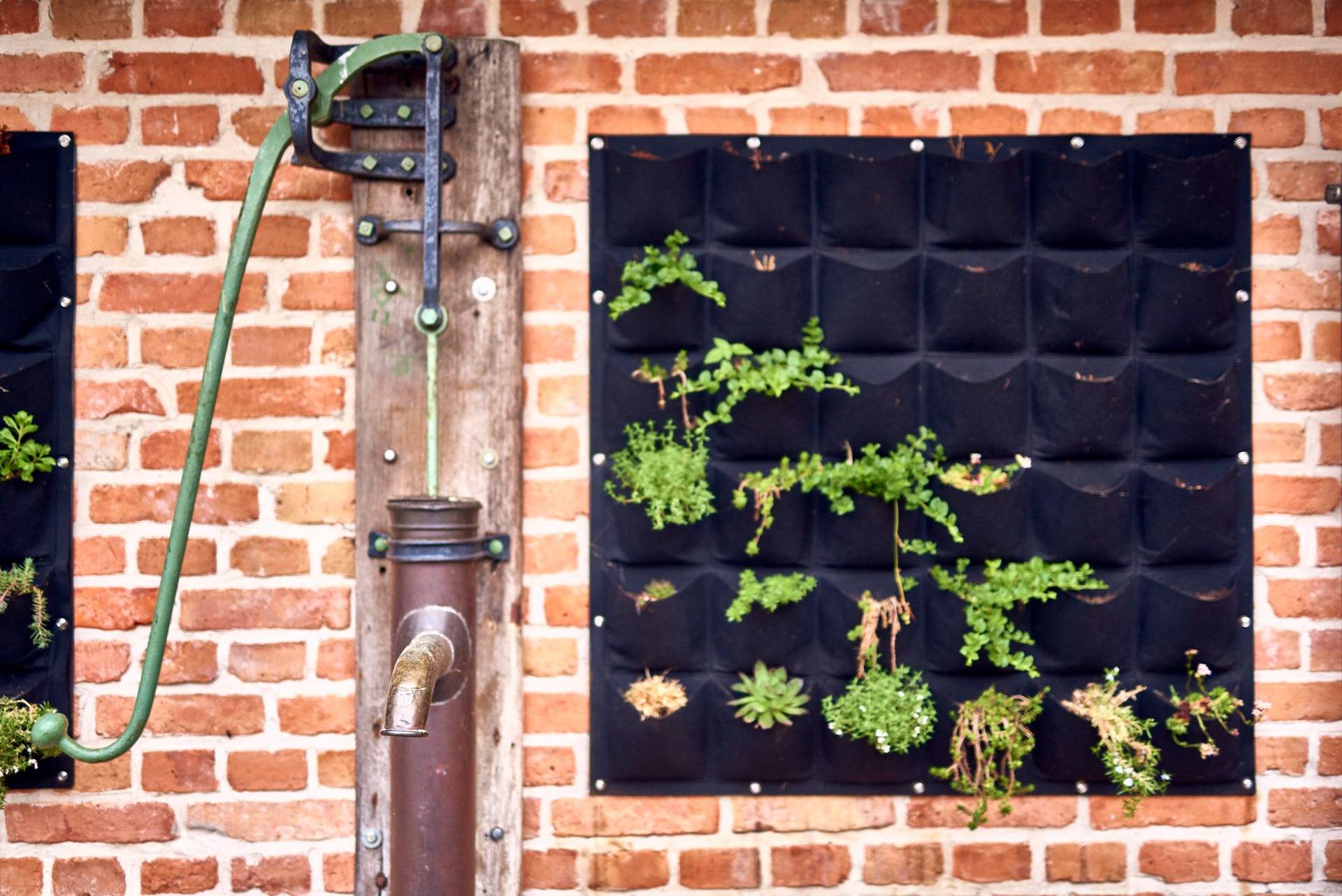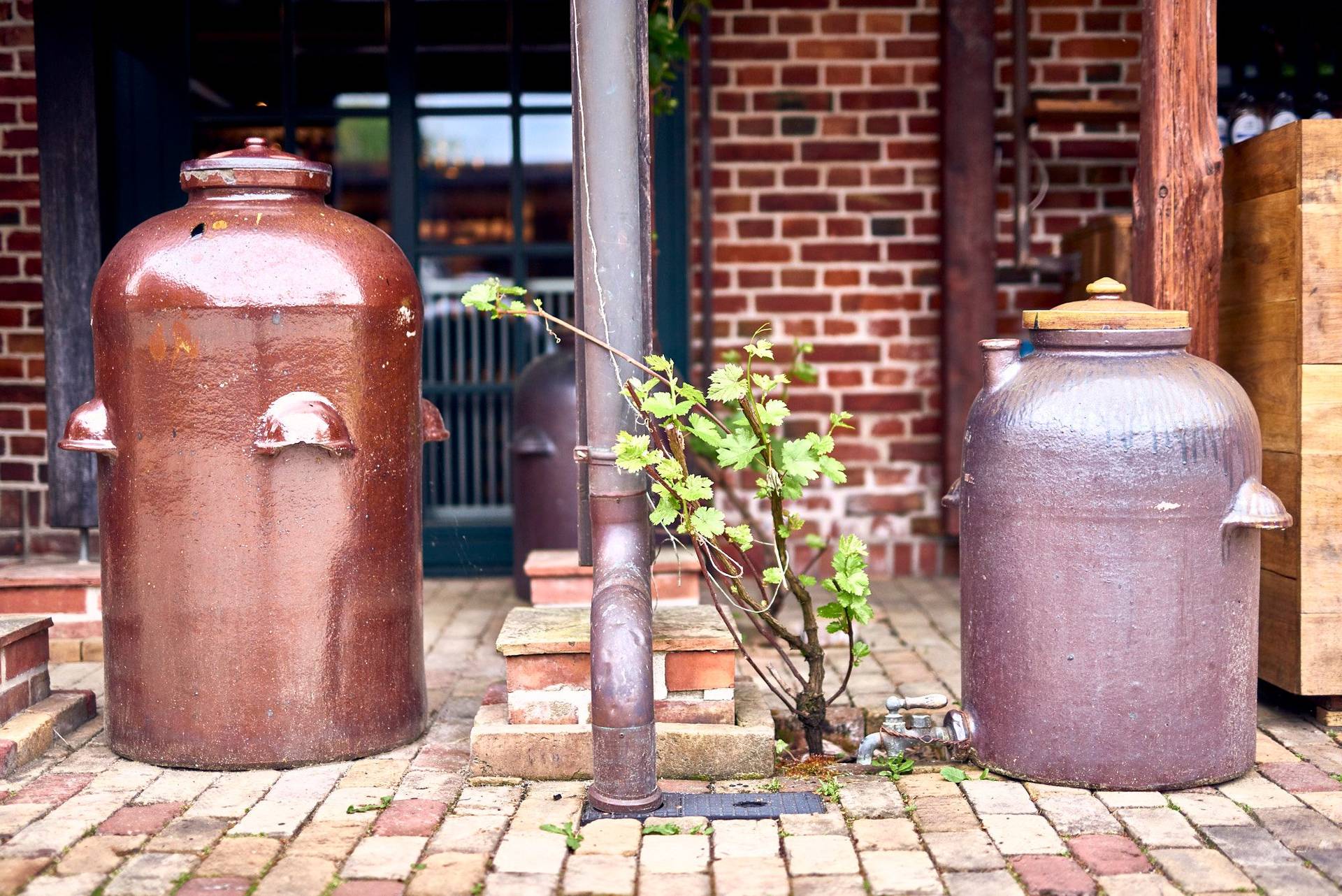 Stork Club
In addition to the options of enjoying a rustic meal with a beer, a slice of homemade cake or ice cream in the restaurant and café, you can also host individual events or tastings with cooking sessions at the most beautiful stove in the Stork Club Whiskey Lounge. The distillery is clearly focused on whiskey, but also has a nice little selection of liqueurs that can be used to create great cocktail and drink combinations as well. The name Stork Club refers to the location of the Spreewood Distillers. Schlepzig, a village in the middle of the Spreewald biosphere reserve, is the nesting place for many pairs of storks every year, just the Club of Storks!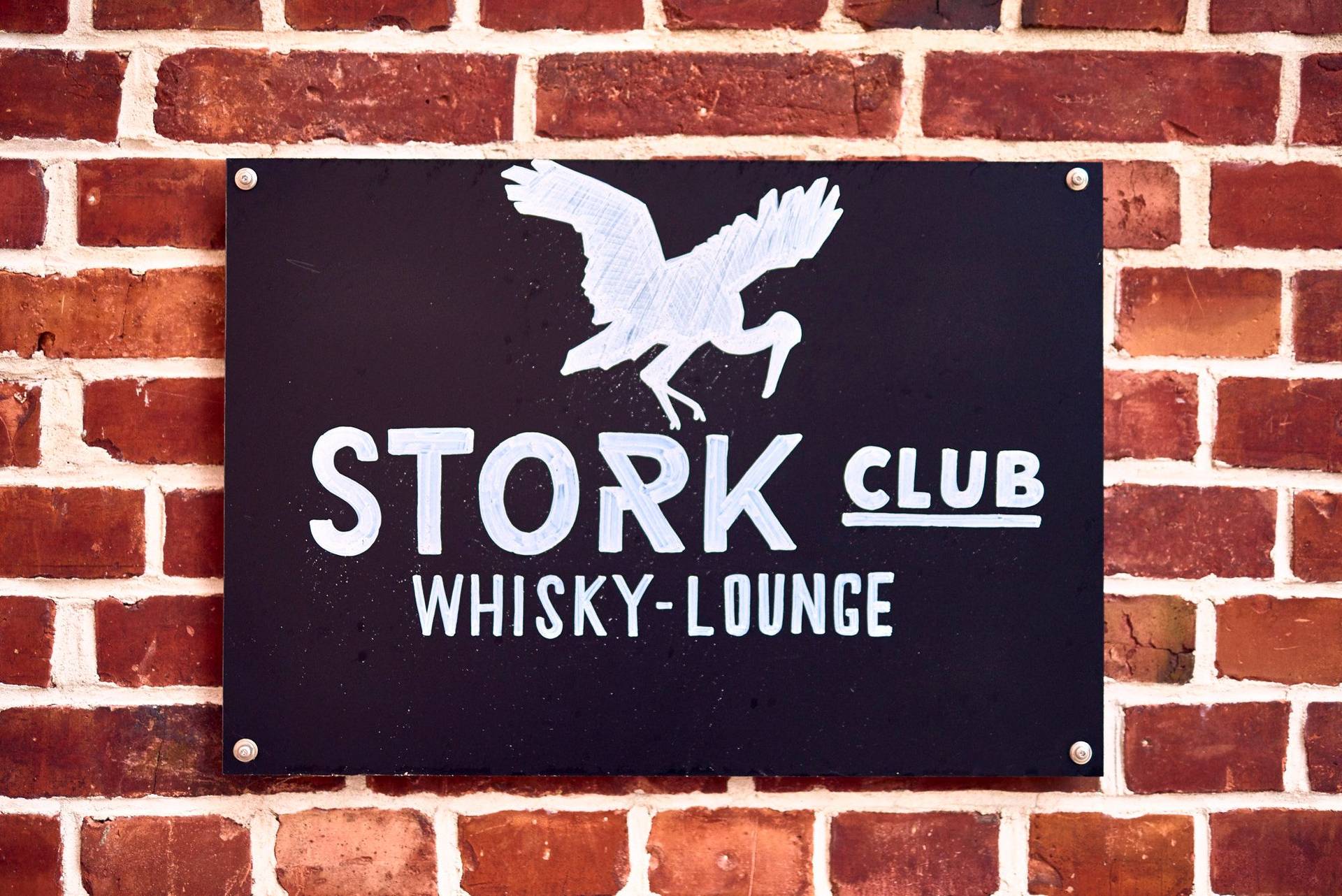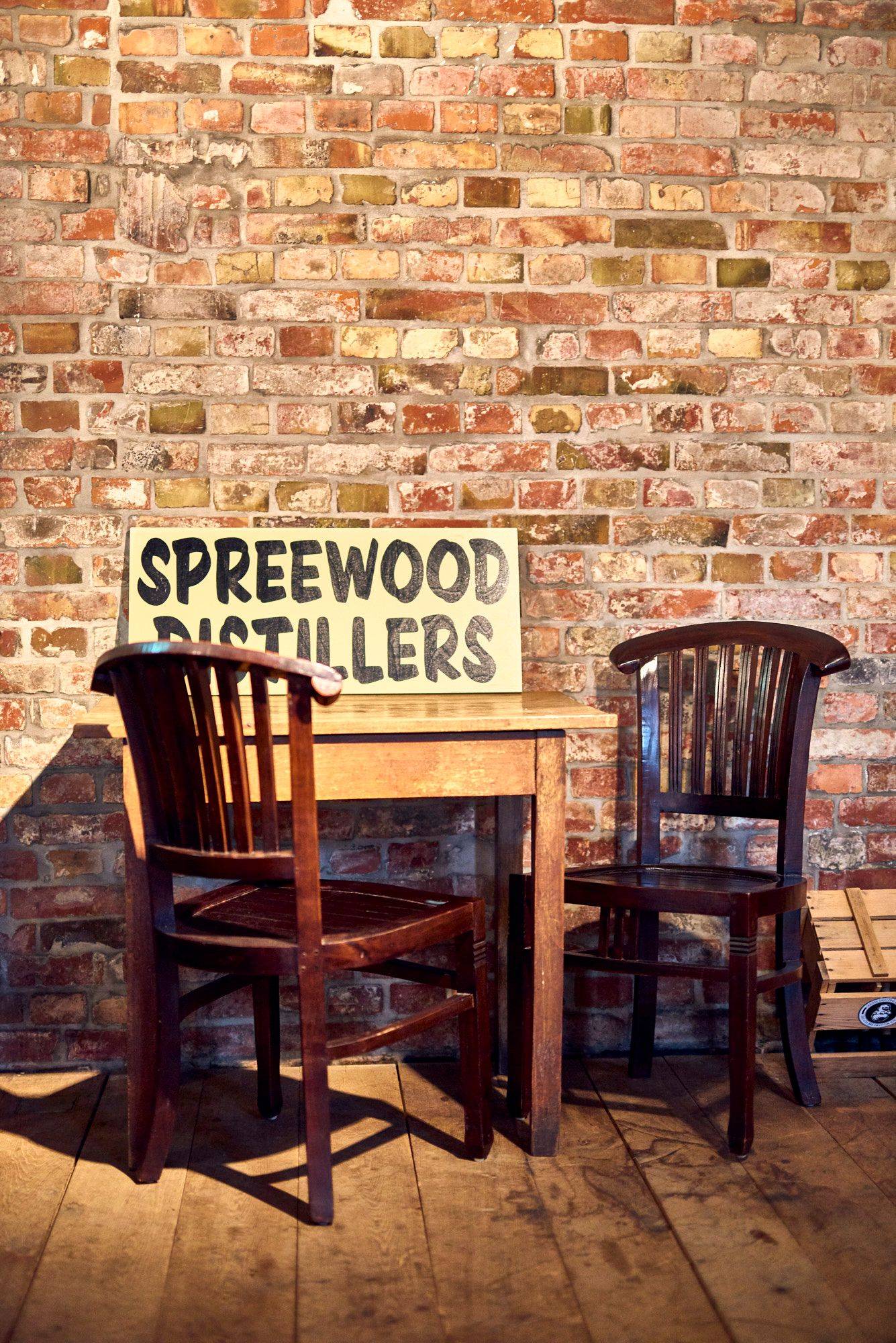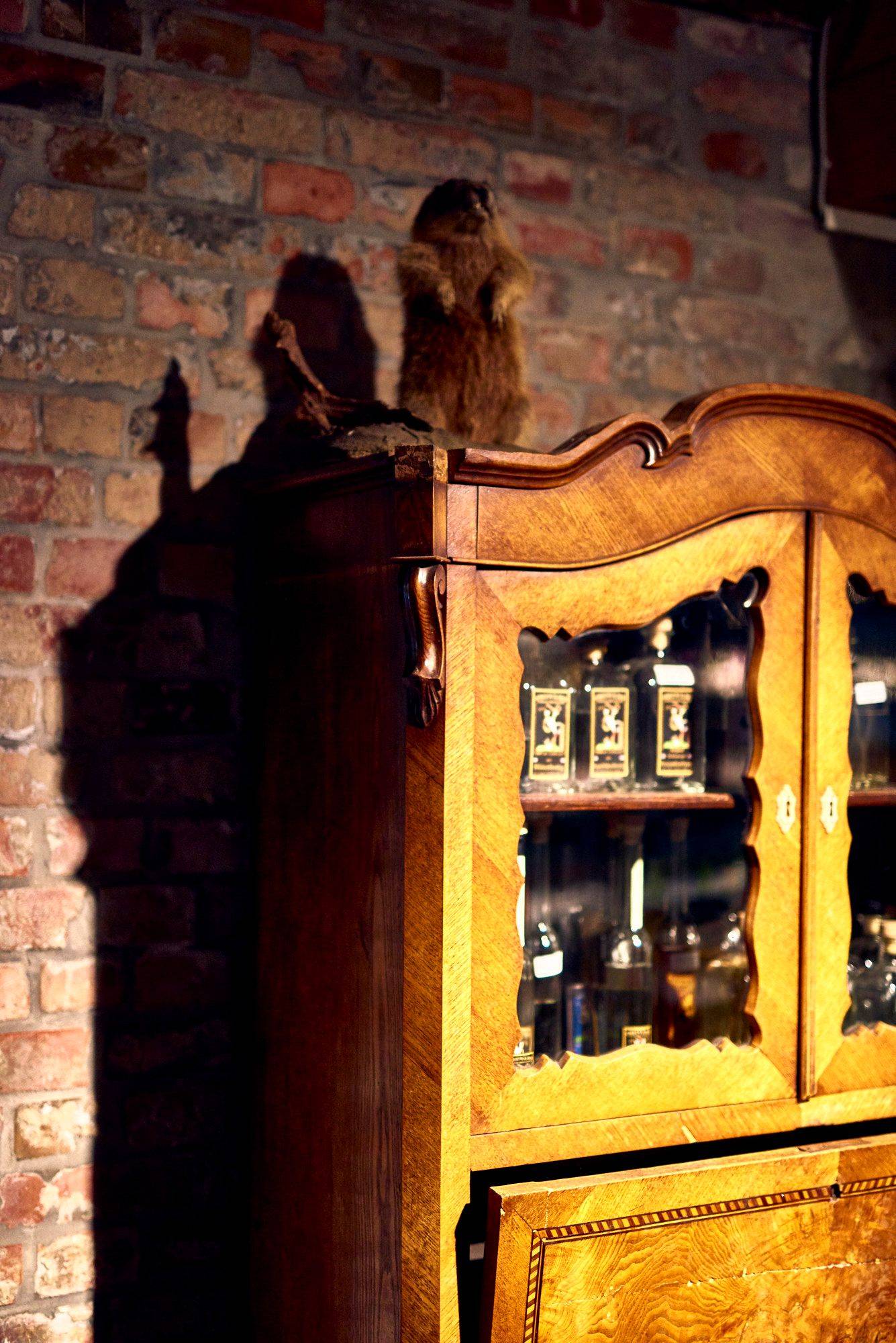 Growing rye for whiskey
Every great story must have a great beginning to be at all complete. In this case, the main ingredient is rye, which grows right around the distillery grounds. No genetic modification or pesticides here, just green fields of happy rye. However, most whiskies are made from barley and rye is more of an underdog there. Taste-wise, it's probably a matter of each individual but the protagonists wanted to work primarily with a 100% straight rye whiskey. This is of course a conscious decision made from the beginning and a good one if you ask me. I think knowing what's in the bottle makes drinking this rye whiskey even more enjoyable. The bottles may cost a little more than the supermarket whiskey, but it ensures the result and certainly the quality in every step from the beginning.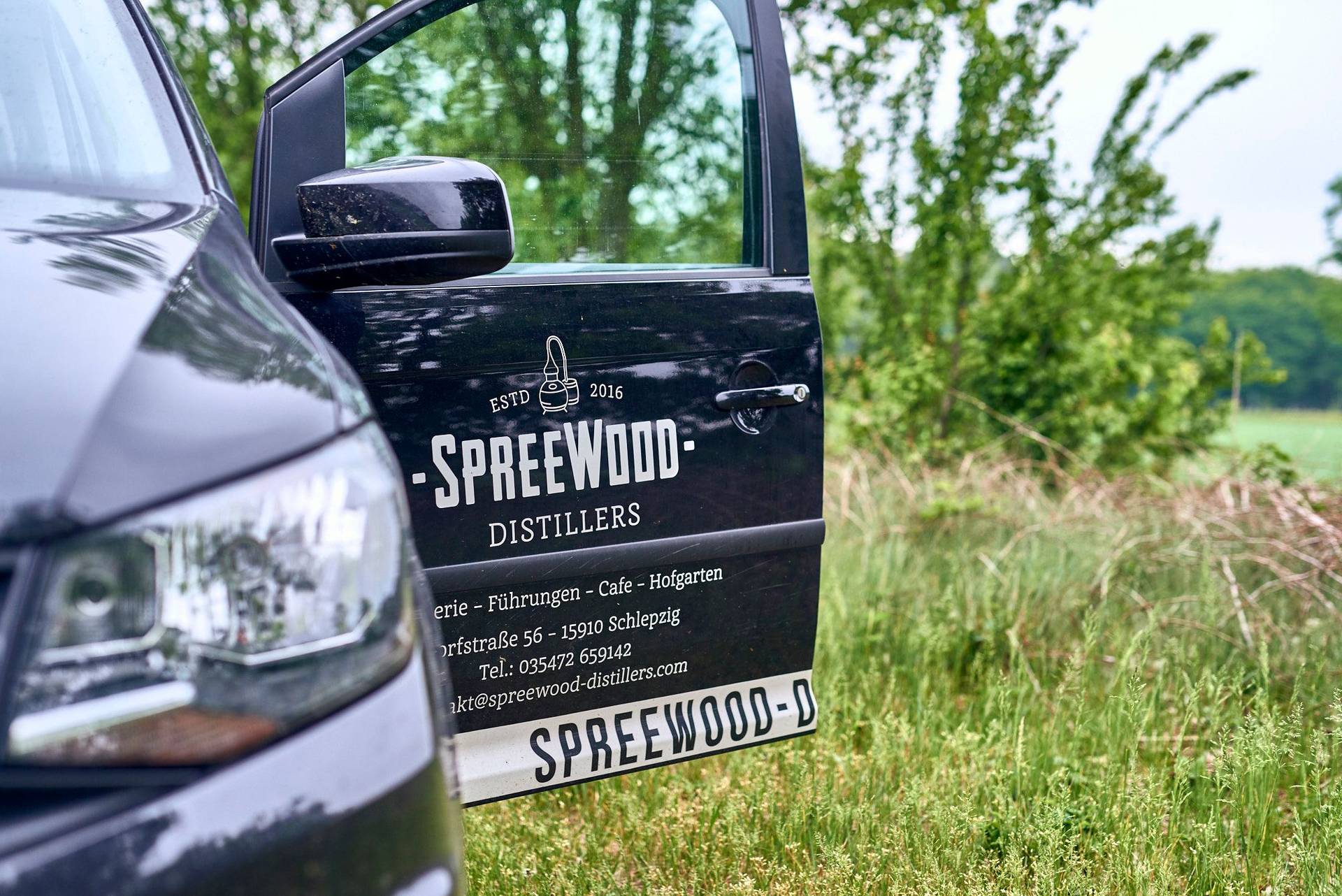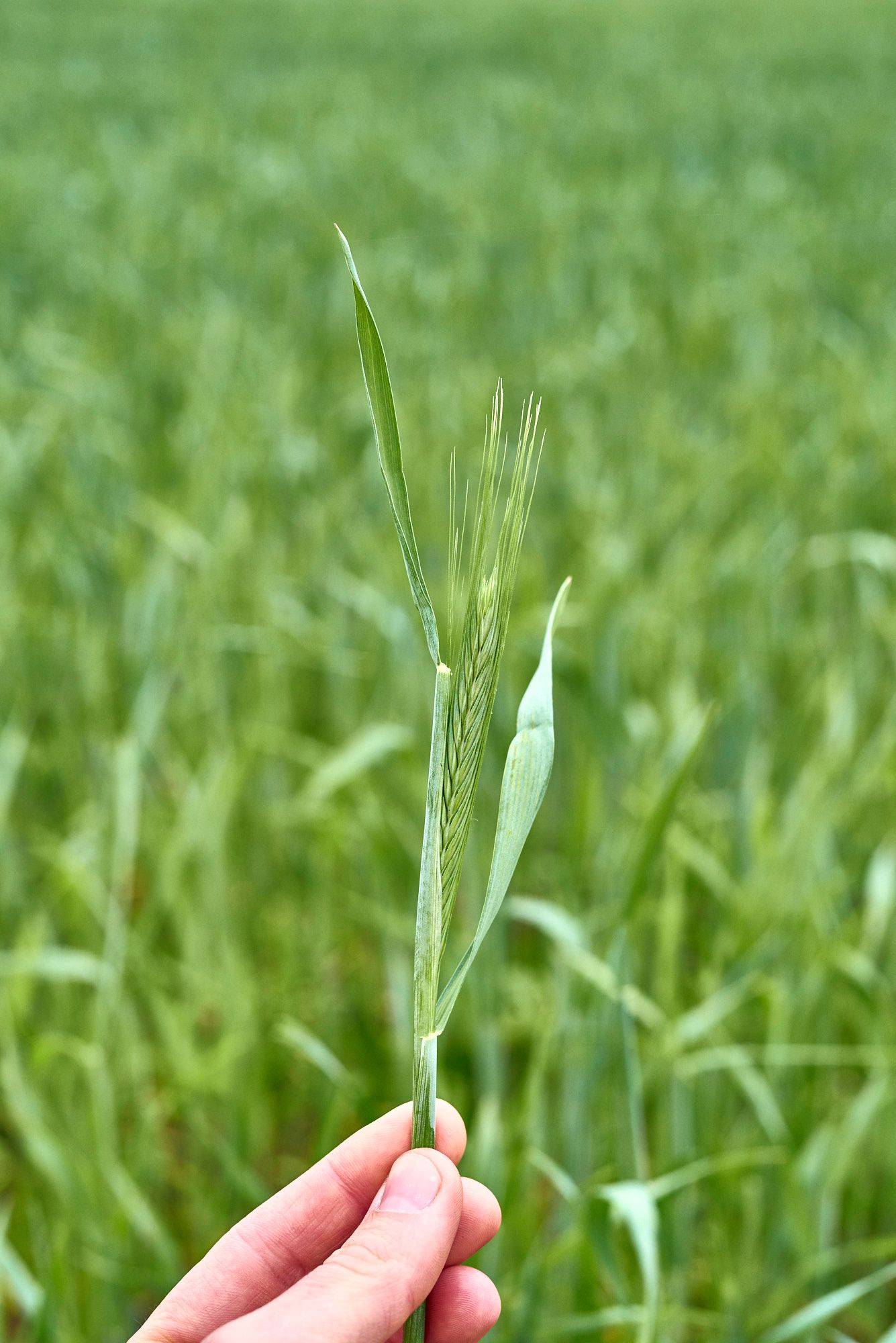 From rye to whiskey
Depending on the production method chosen and the type of grain used, the grain is processed either malted or unmalted. For many whiskeys, malted barley is the main flavor factor. The quality of barley is graded from one to nine. Only grades one through three, which account for about 20% of a crop, are suitable for malting. Another ingredient is yeast, more specifically certain strains of the baker's yeast Saccharomyces cerevisiae. Yeast converts sugar into alcohol and carbon dioxide through enzymes. During fermentation, yeast also produces other substances that give the whiskey further aromas.
Whiskey production process:
Preparation of the grain (mainly malting)
Coarse milling
Mashing
Fermentation
Distillation (usually twice)
Storage in barrels for at least 36 months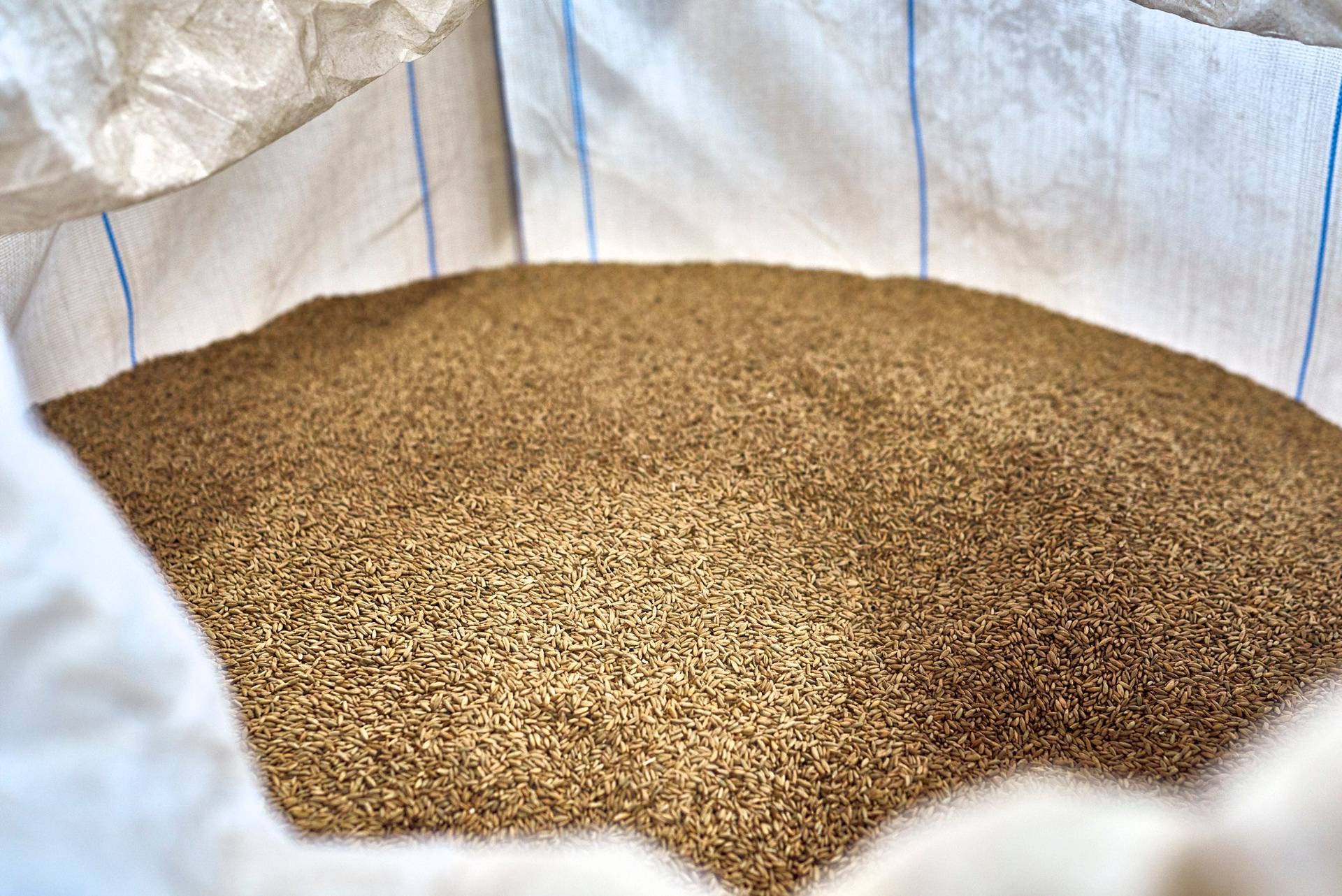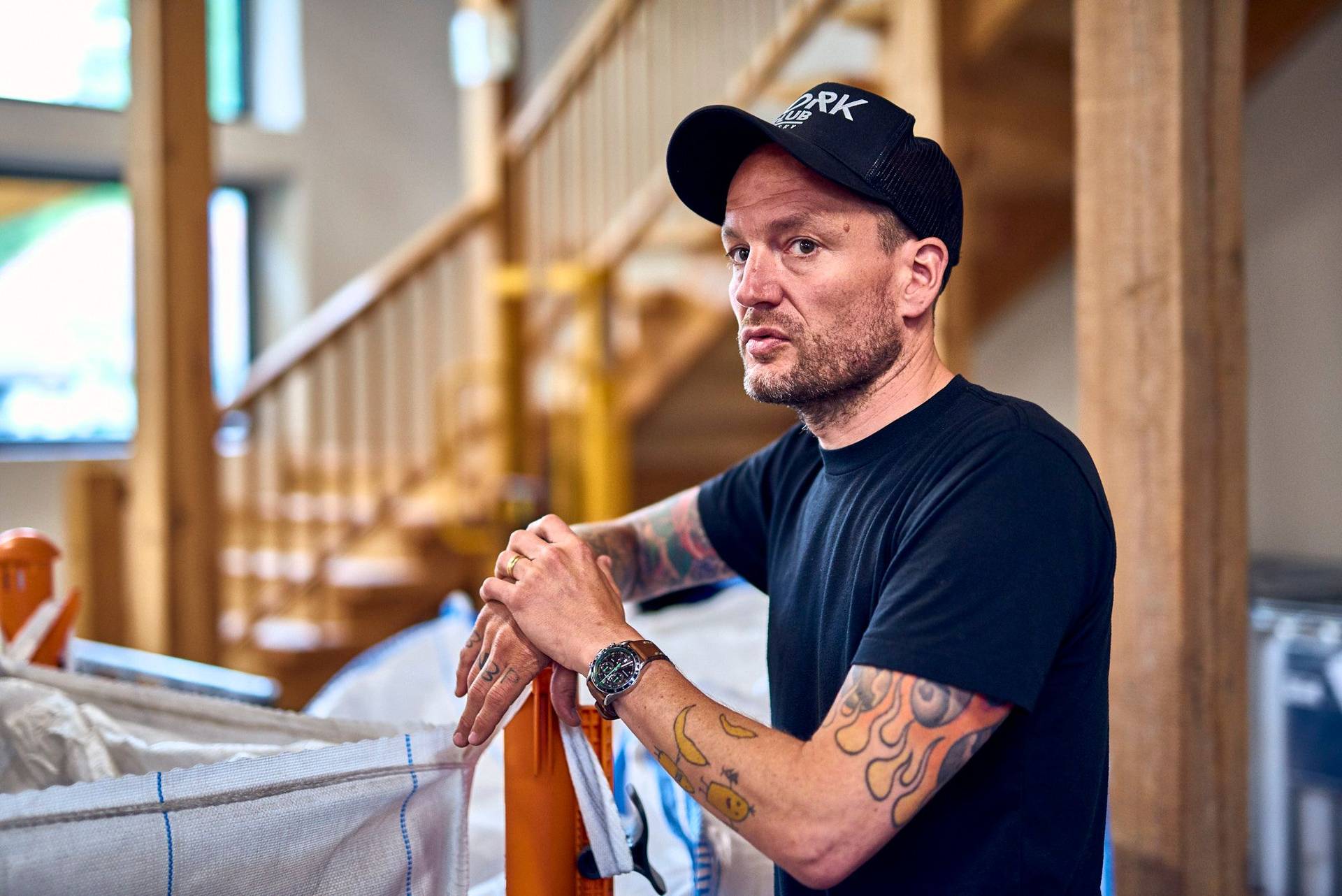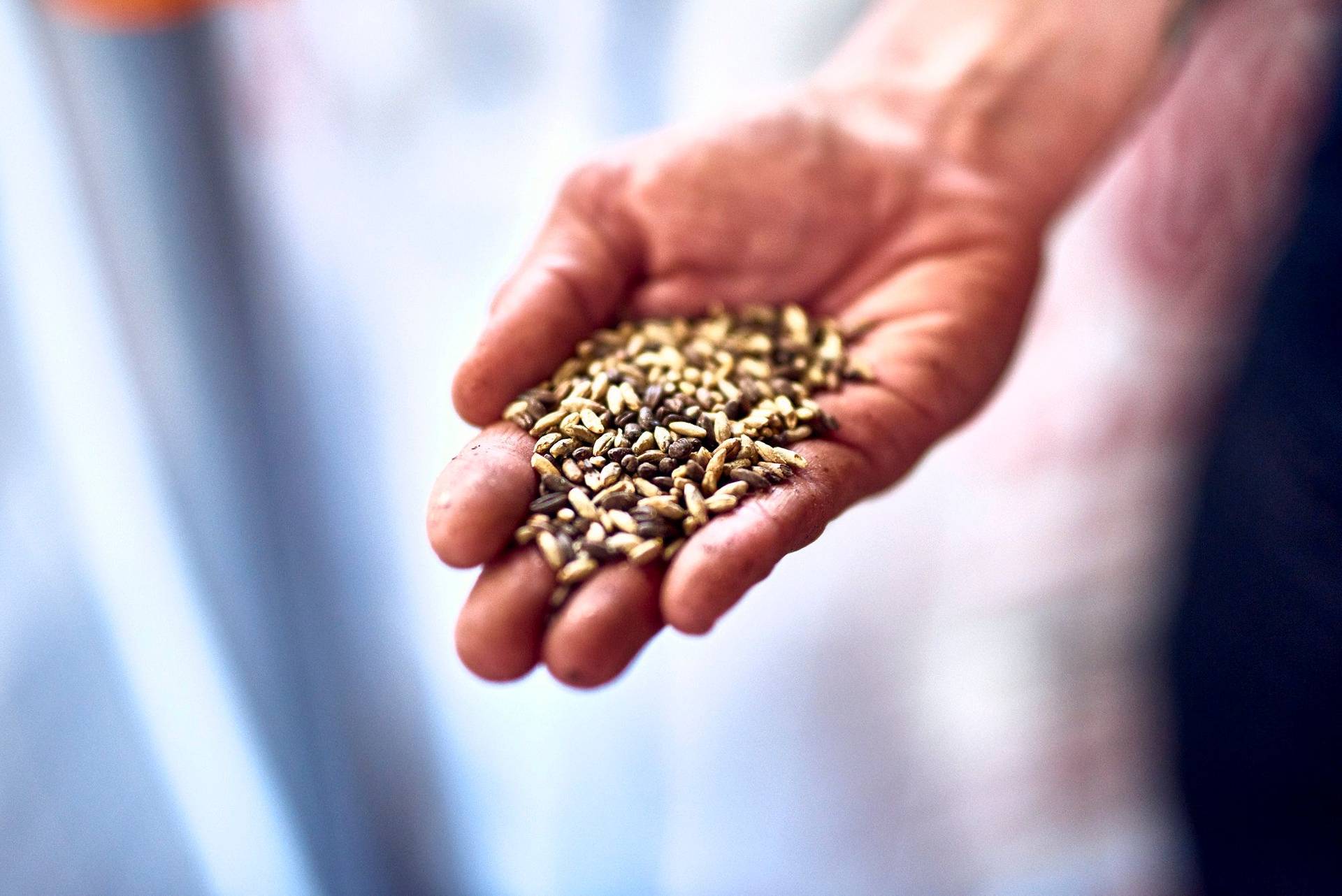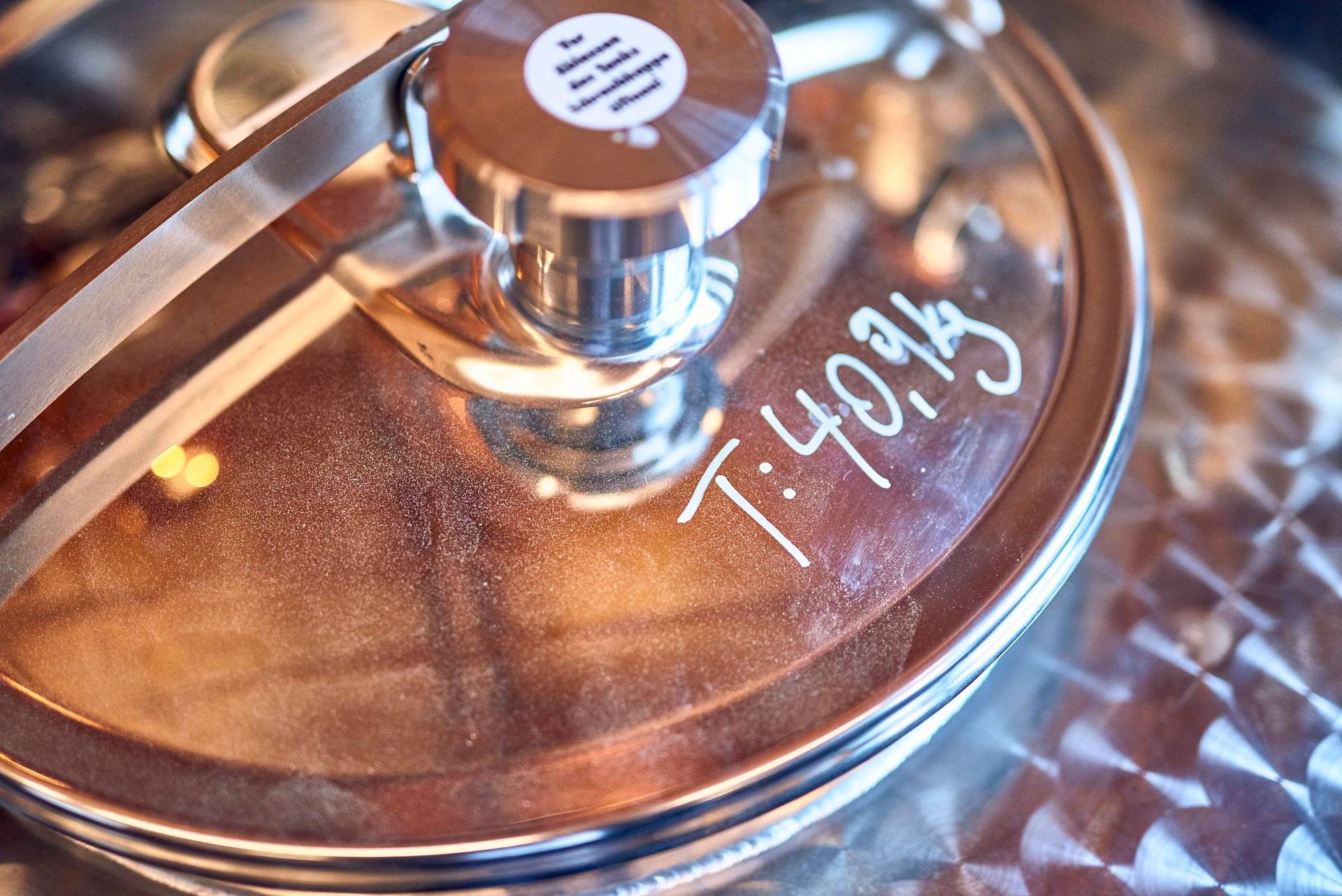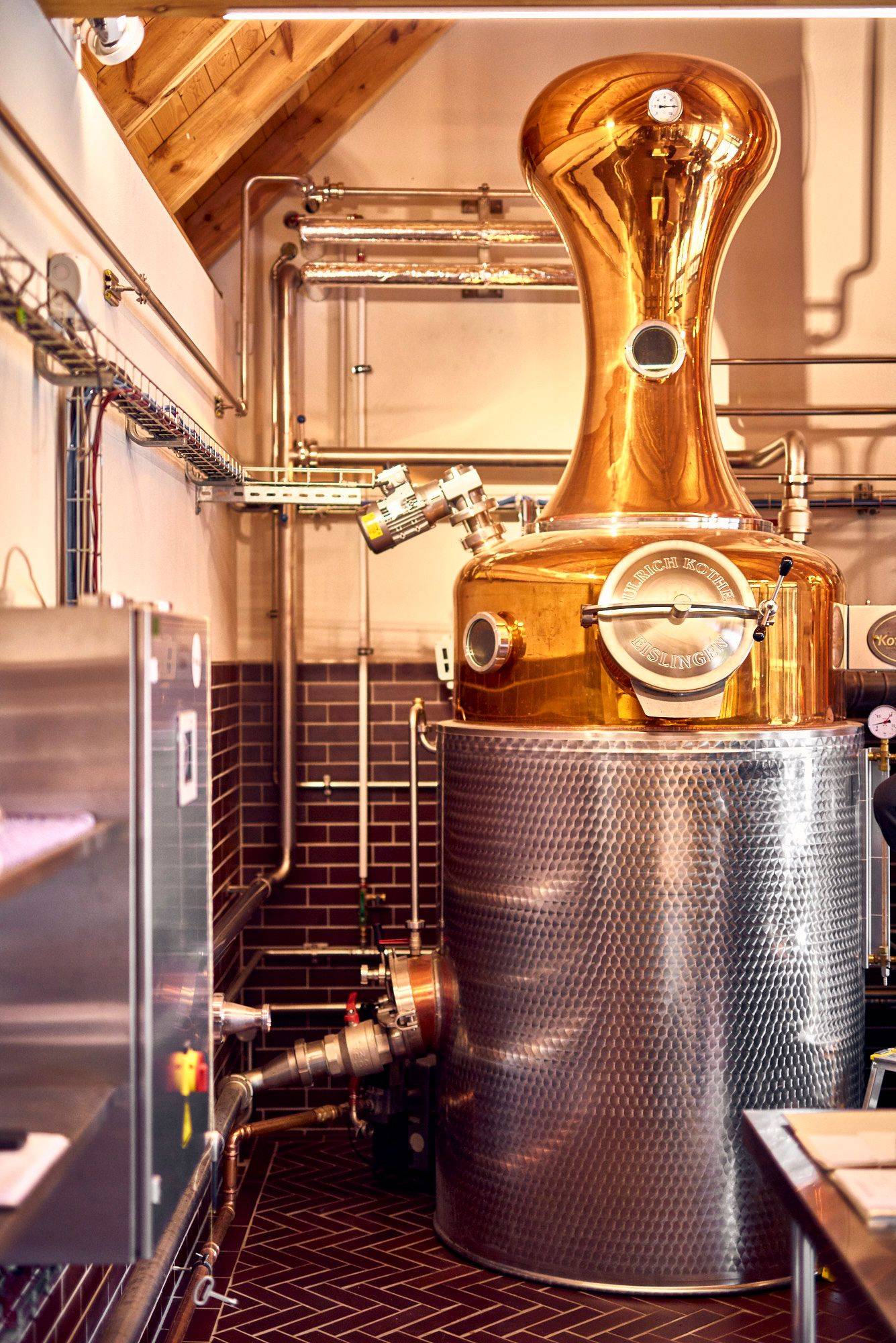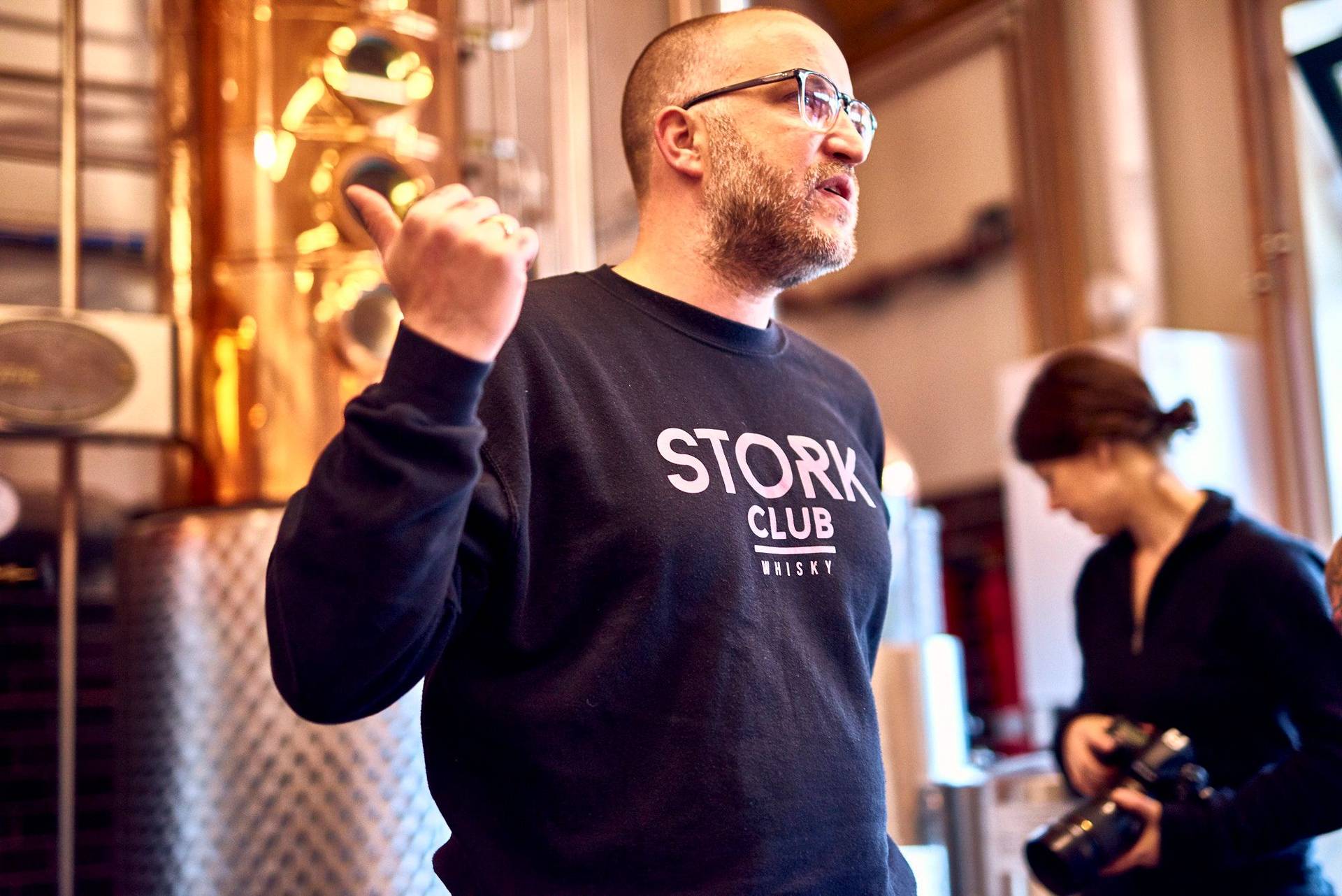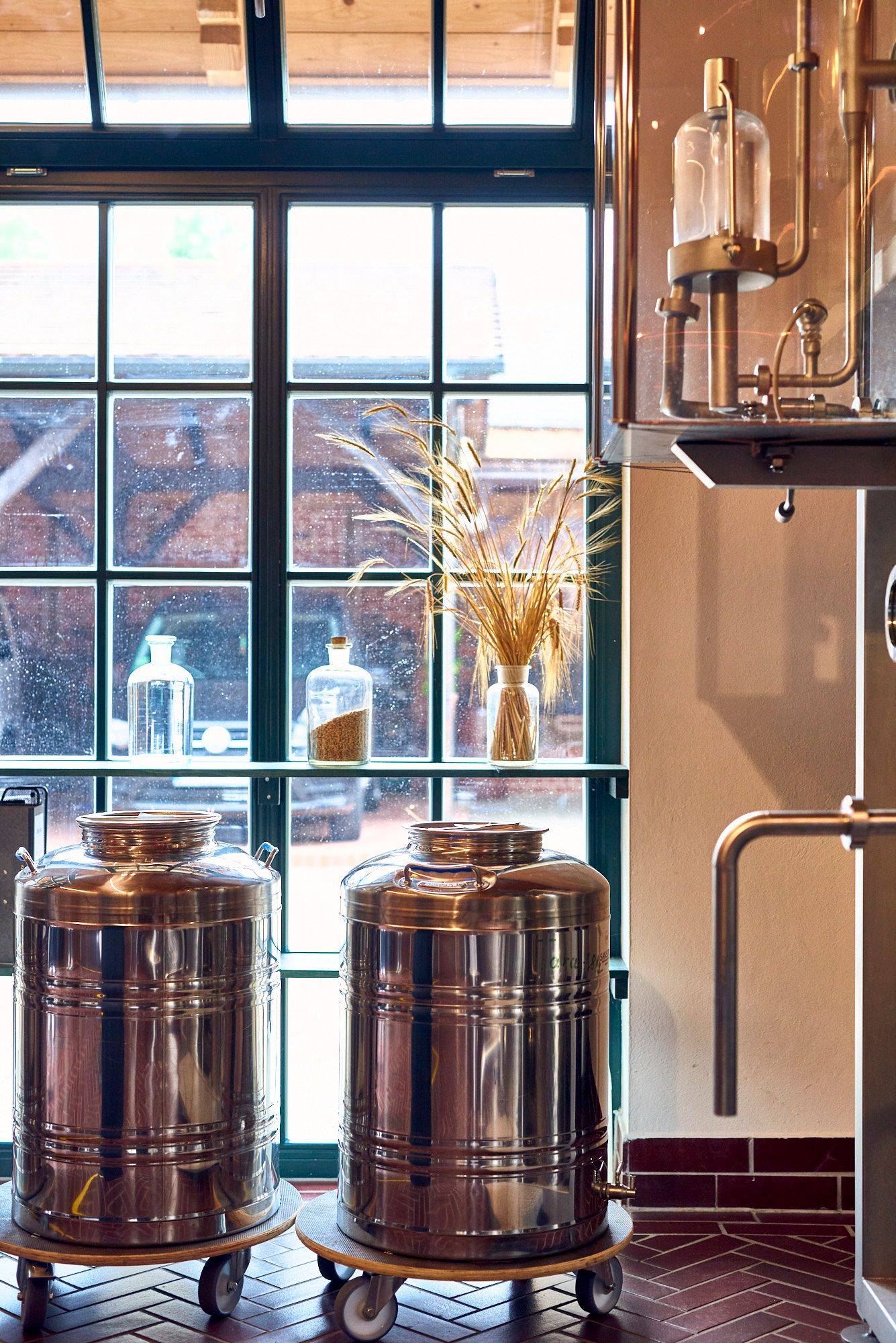 Whiskey after months in barrels
Not only does every whiskey taste different, but every barrel tastes different and is different. There are three basic factors that are responsible for the variety of flavors in whiskey: the raw materials, the manufacturing process and the barrel aging. Currently, whiskeys are aged in both bourbon and sherry casks, as well as white wine casks from select German winemakers. It seems a bit like taste Tetris and science at the same time, and each decision leads to a different kind of whiskey. The enormous variety on the market also shows exactly that. For me it was of course very interesting just to listen and above all I am fascinated by the experienced craftsmanship. Just for the sake of form: all whiskeys are produced without the addition of colorants and flavorings and bottled without cold filtration.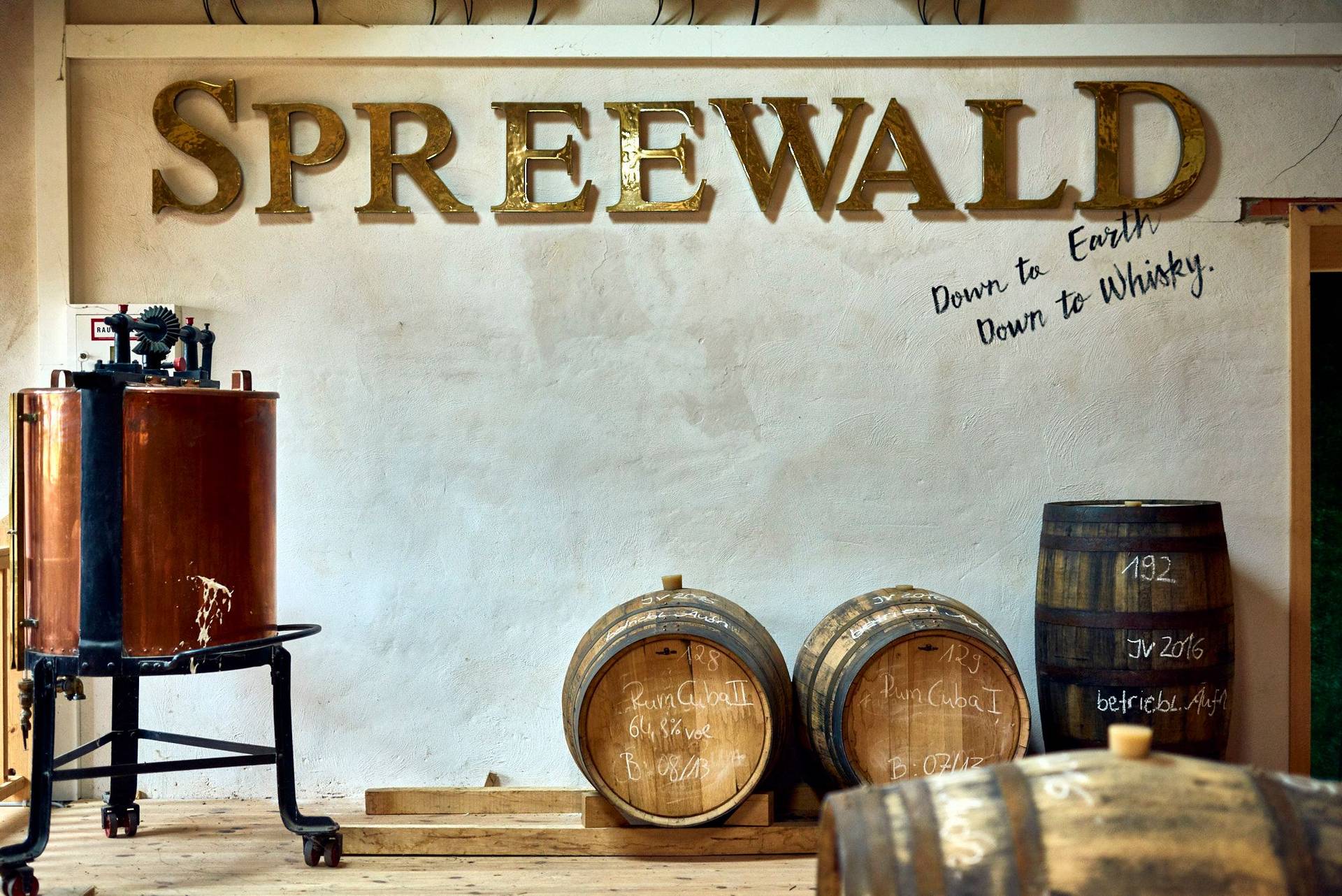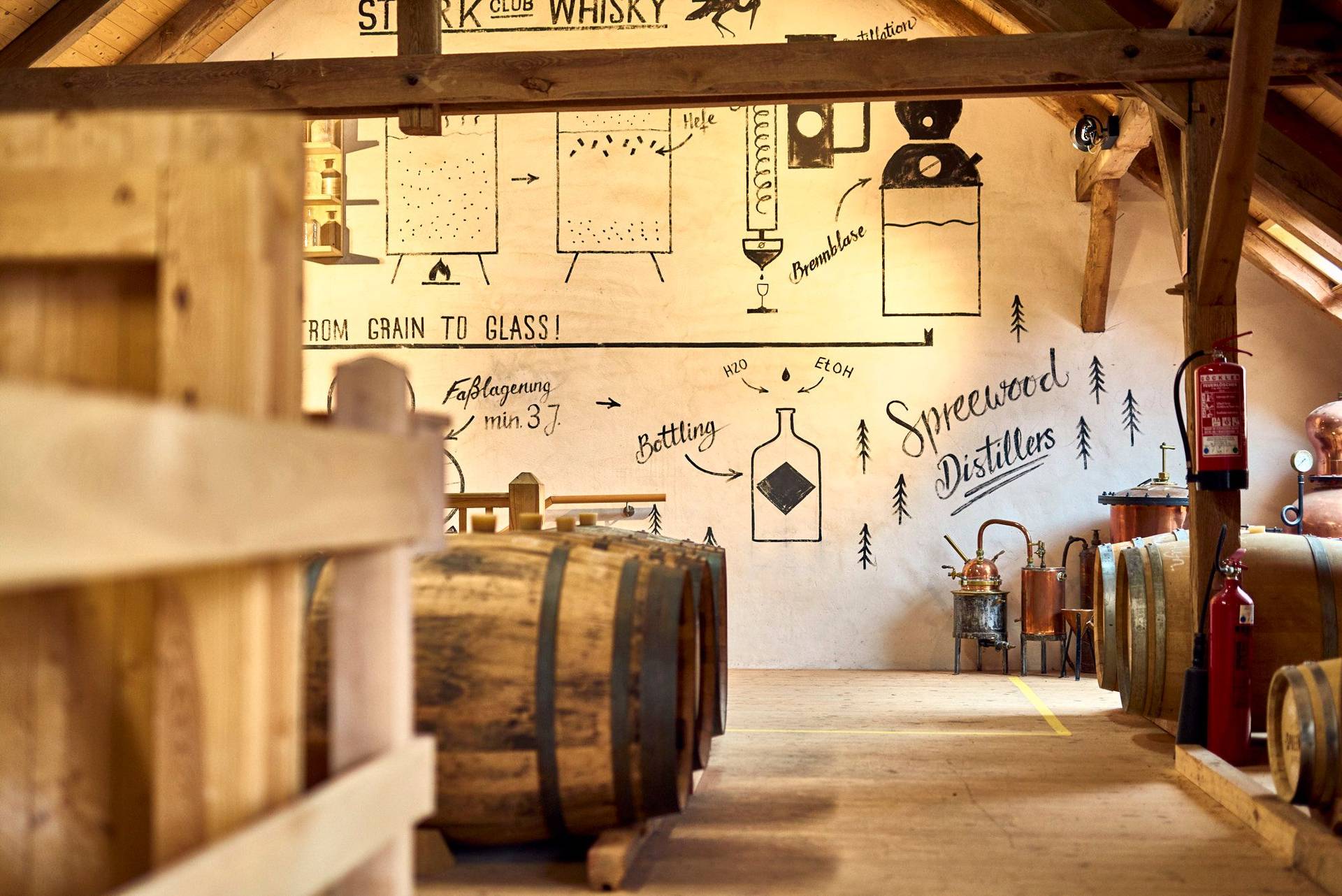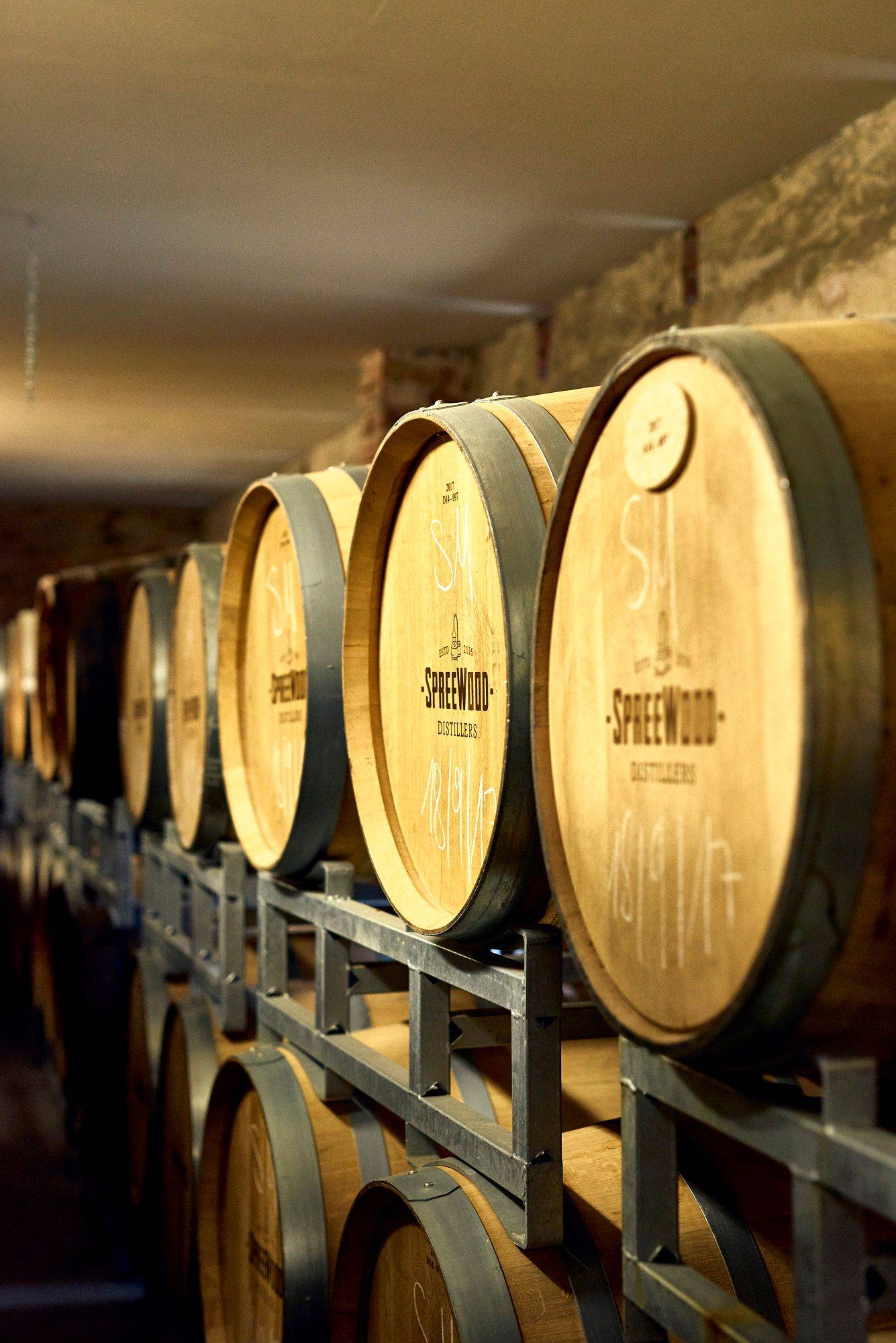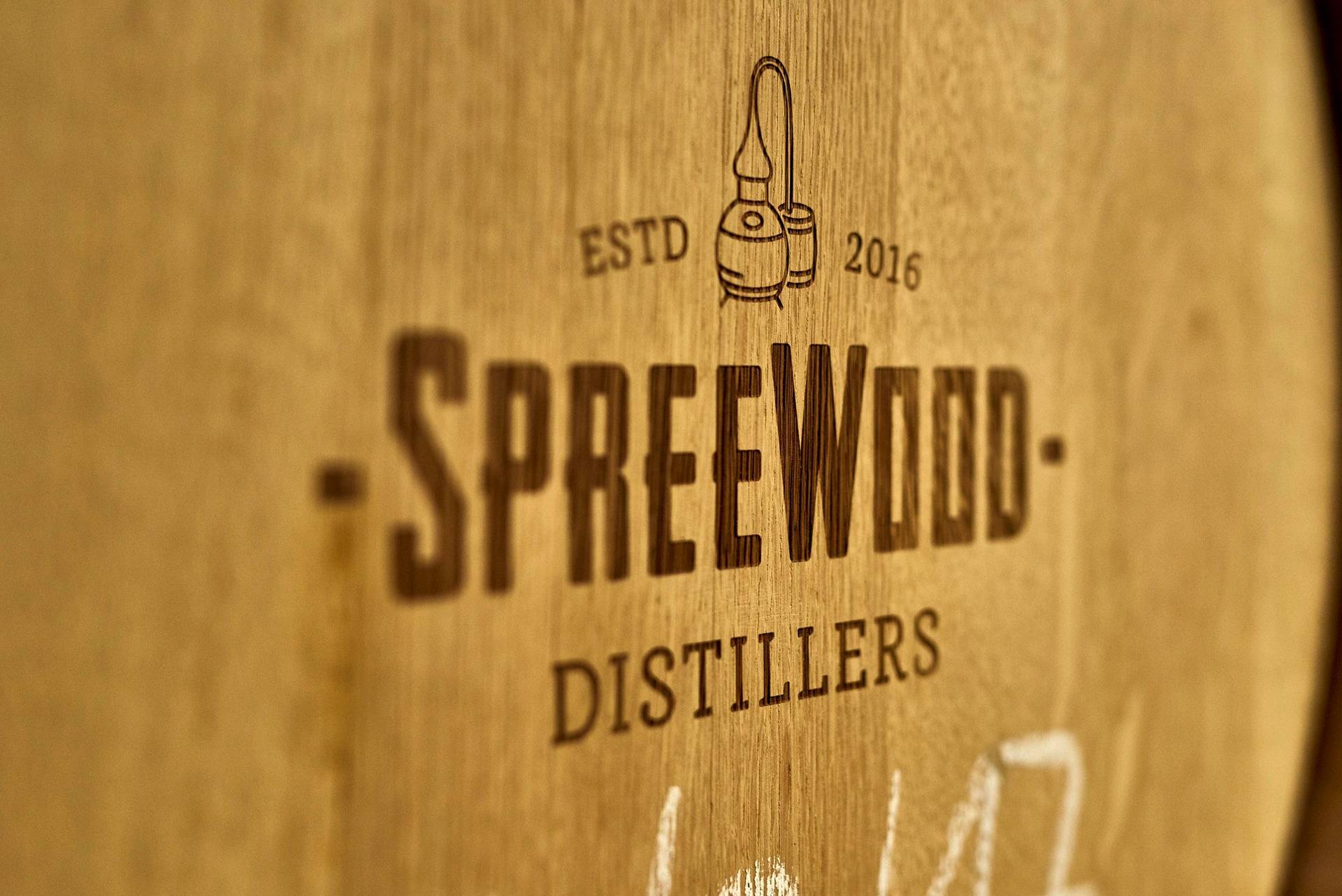 Whiskey tasting
Of course, a proper whiskey tasting could not to be missed. It was exciting that we tasted the maturation path of a whiskey in order before comparing different varieties. So, a distillate was shown within the maturation process. Taste-wise, it went from pure alcohol to smooth notes of caramel and oak with a bit of tannin. Steffen, who is mainly responsible for the whisky distillation, said, "We are on a good path, but we don't know yet exactly what the result will be at which stage. We give our spirits the time they need until they are just right for us." Understanding this and acting in the same way is, in my view, simply the best thing to do and is rewarded with a distinctive product of high quality.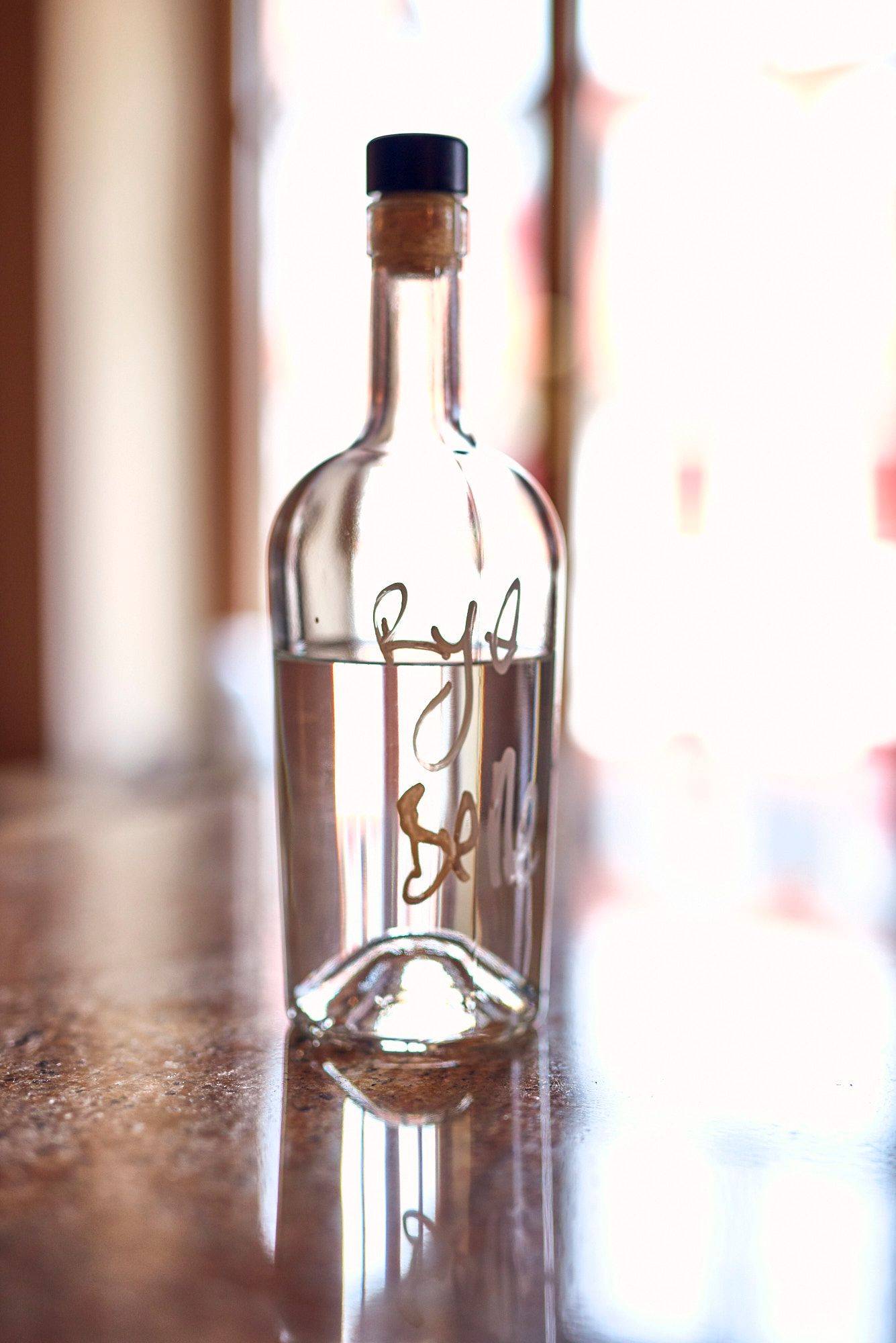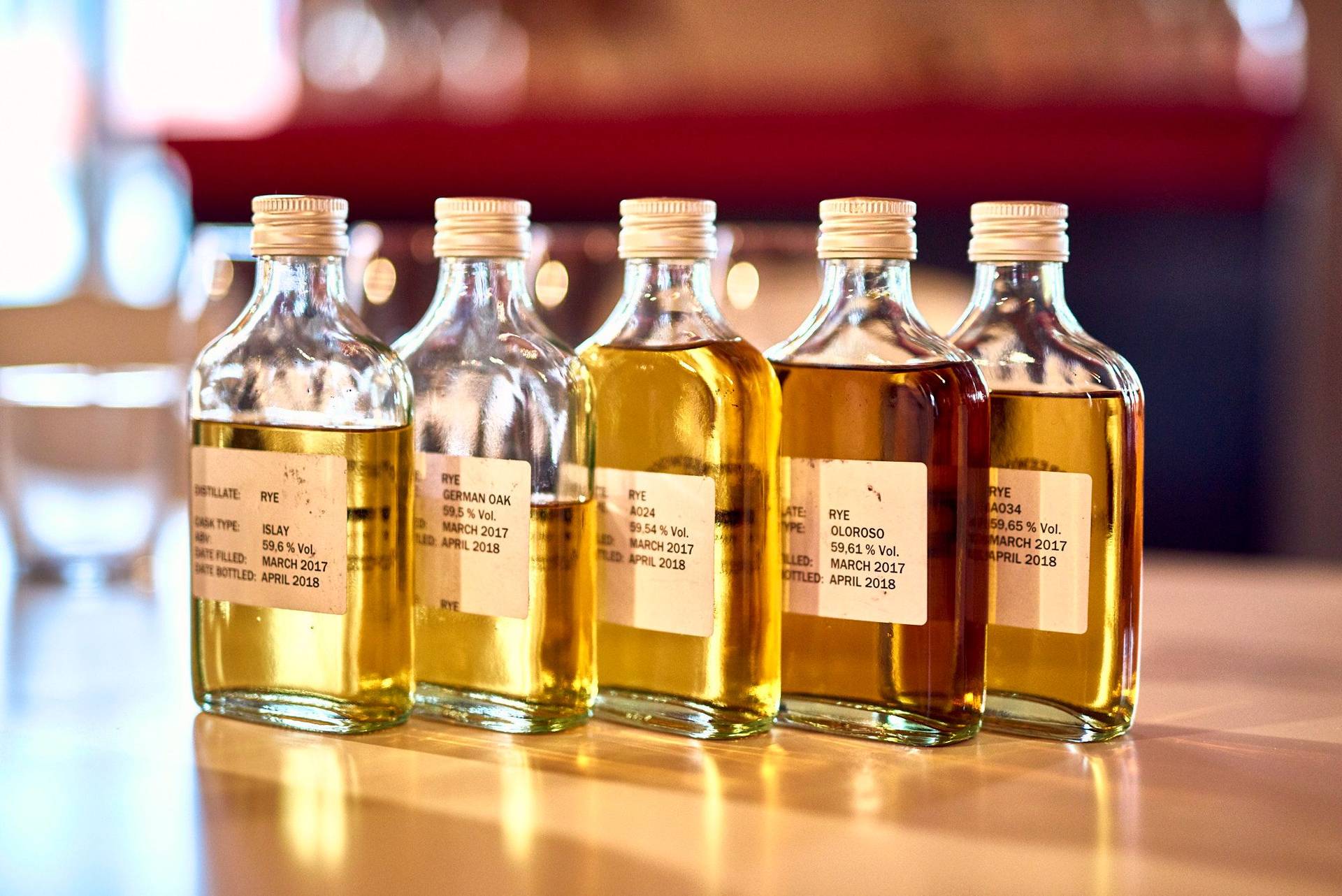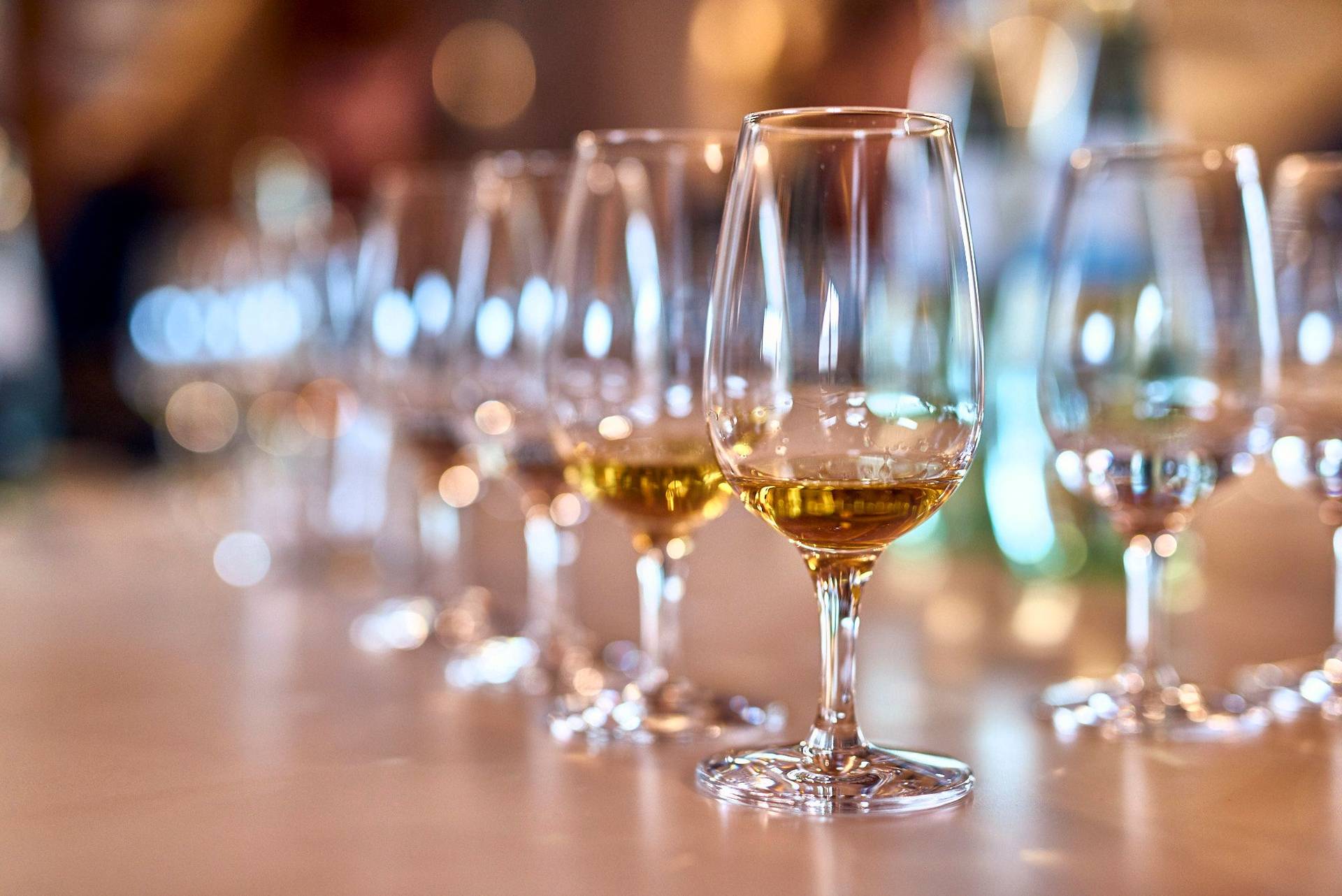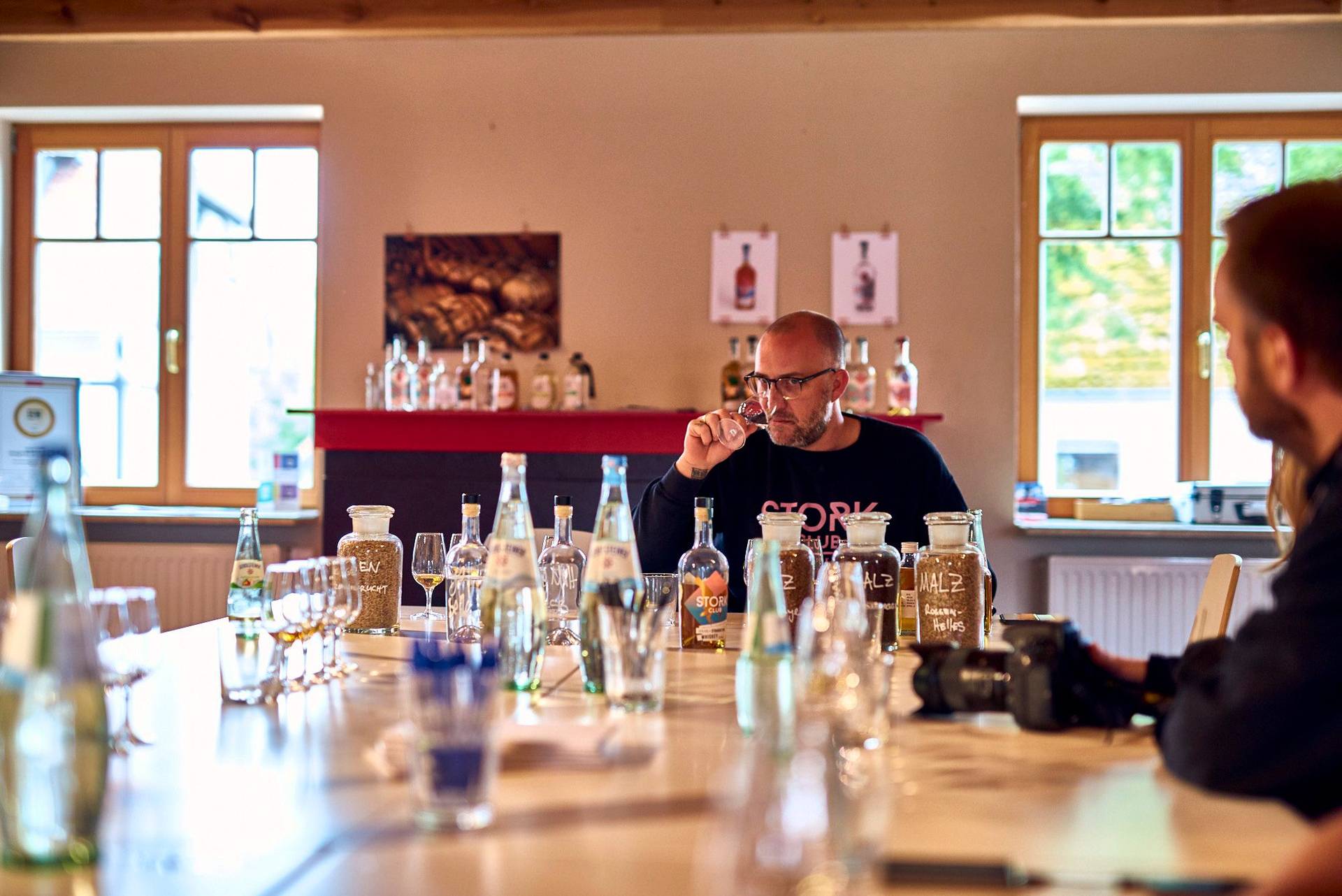 Spreewald hospitality
Once you have a chance to spend a few hours at the Spreewood Distillers in Schlepzig, you'll sense that these guys are on fire (pun intended) for hospitality and their product. "Retail is Detail" may well be just the phrase for this. Every corner and every drink served is thought out from the guest's perspective. How could it be otherwise after years of experience in the industry. I truly felt welcomed and cared for during my stay.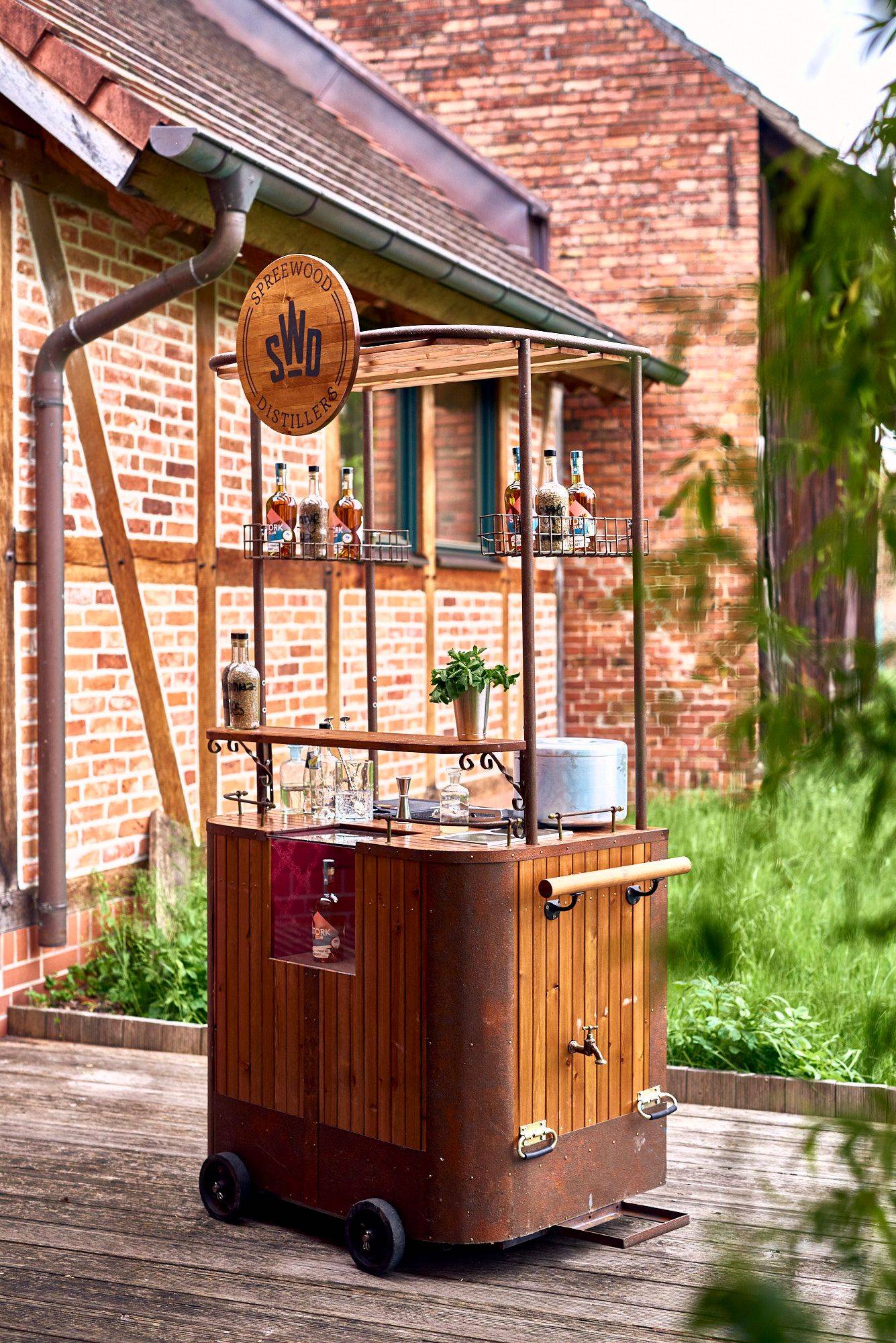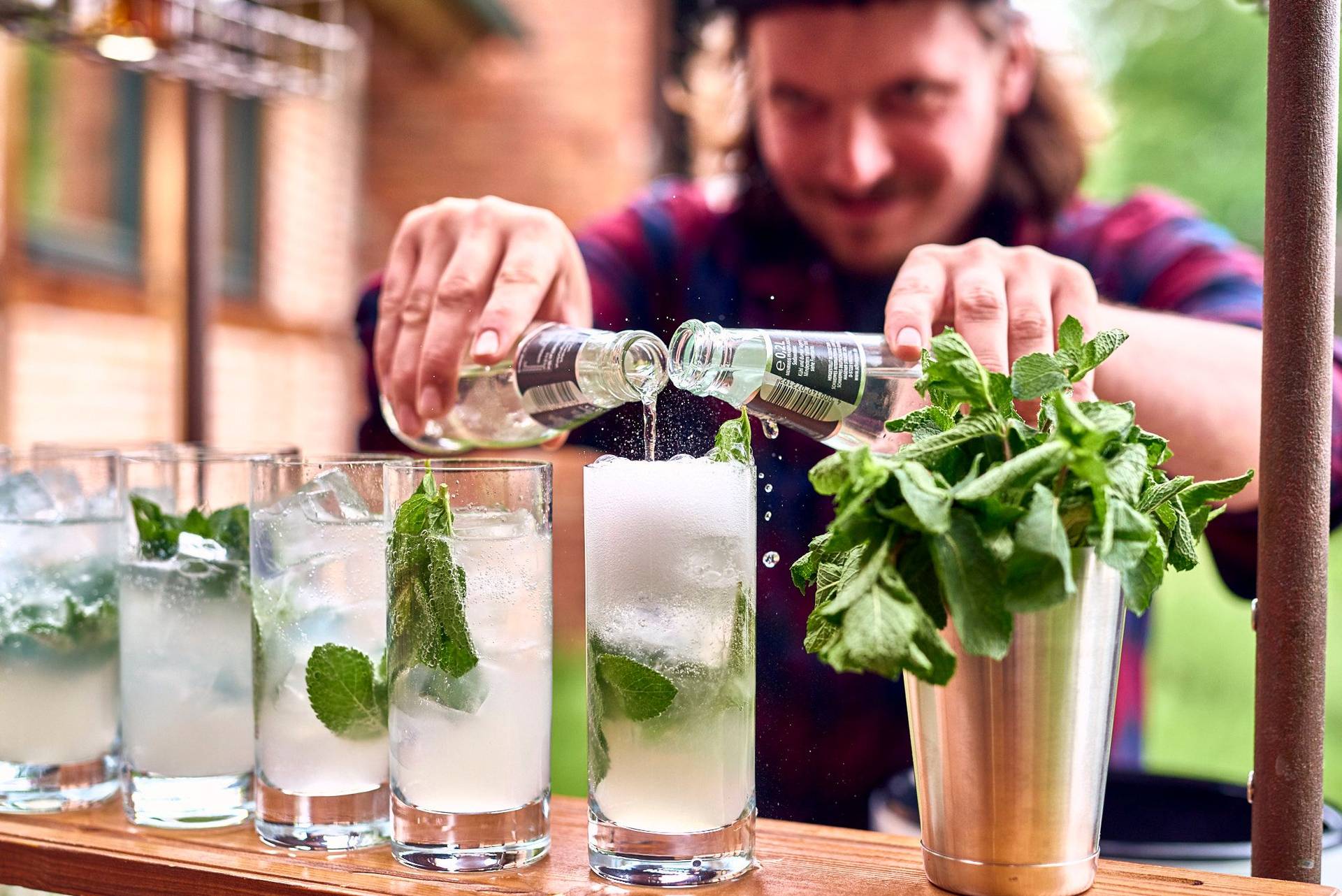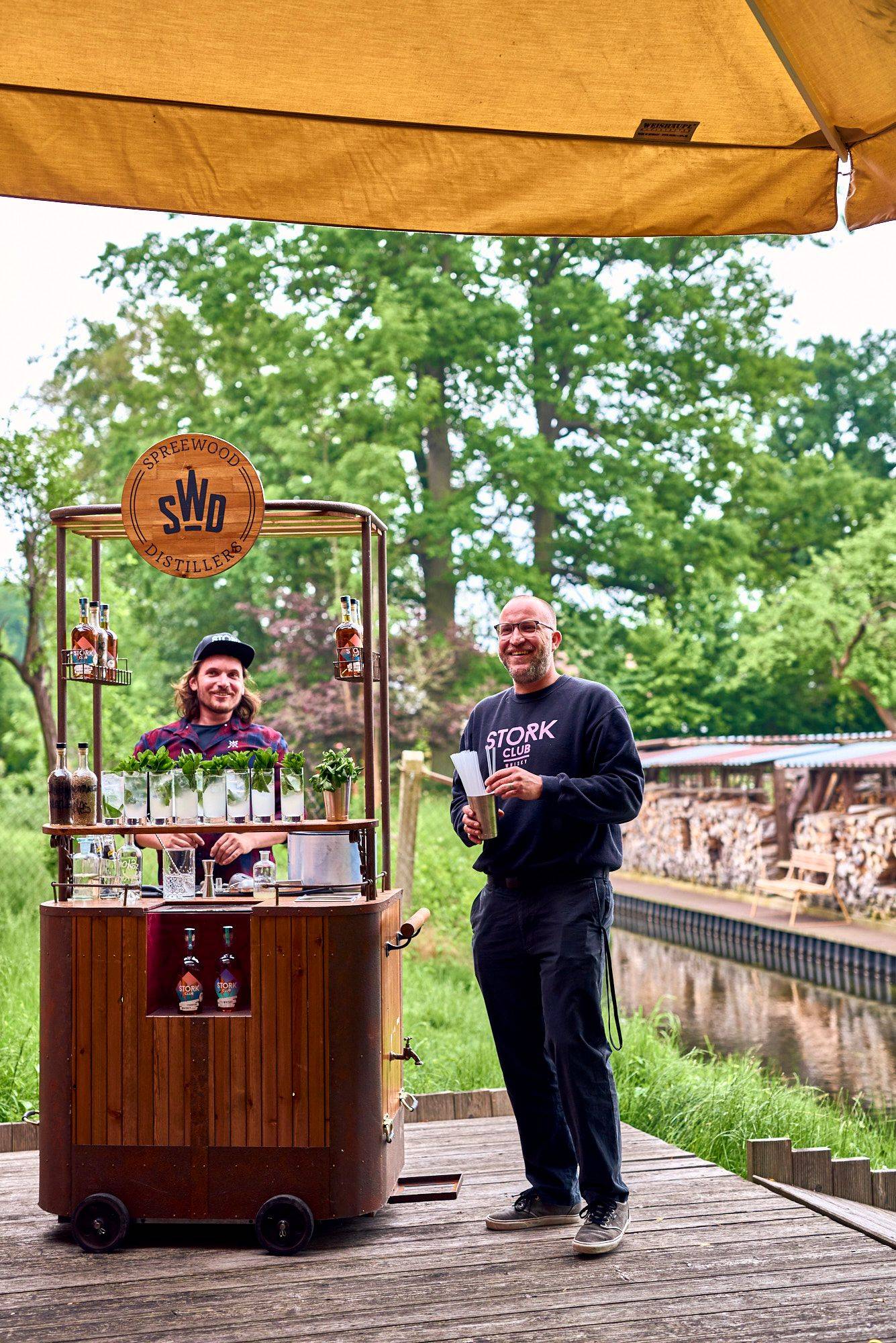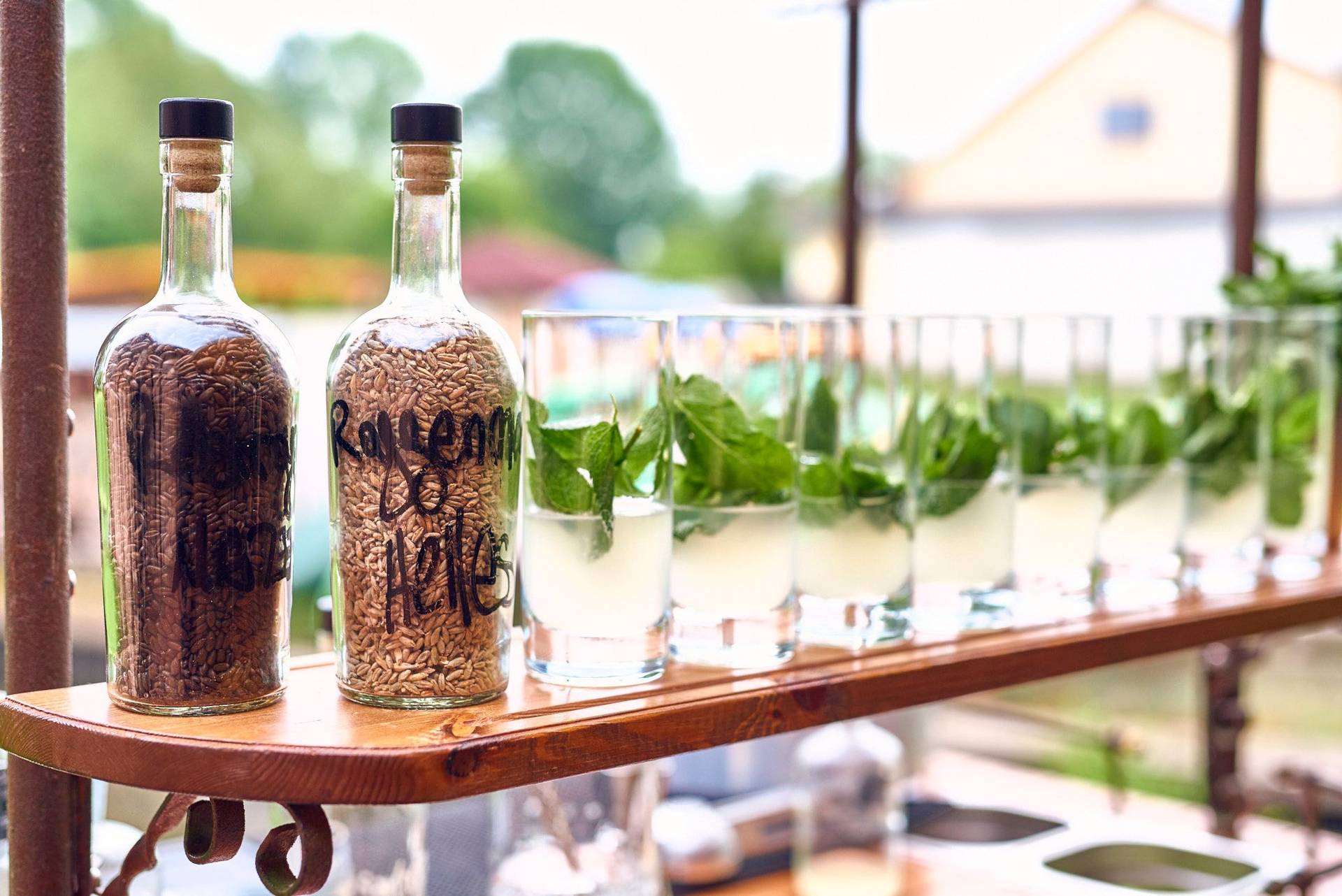 My personal thoughts
I learned more of the whiskey distillery fascination, with German rye whiskey not yet on my radar. After my visit, the whole package and history of the Spreewood Distillers kind of sucked me in. Seeing individuals take a different path to produce something good without regard to people telling them not to, is something to be appreciated. I had a great time during my stay and was really grateful for a relaxed atmosphere with honest answers. I tasted great spirits and learned a lot that day. Whiskey requires a lot of knowledge, but also a good feel for the spirit itself. Steffen said that they had to learn a lot and are still learning and by admitting that these guys are on their way to achieve great things.
Cheers!
If you are curious how to involve the stork club rye whiskey into your cooking, then have a look at my delicious sourdough ice cream sandwich with salted caramel!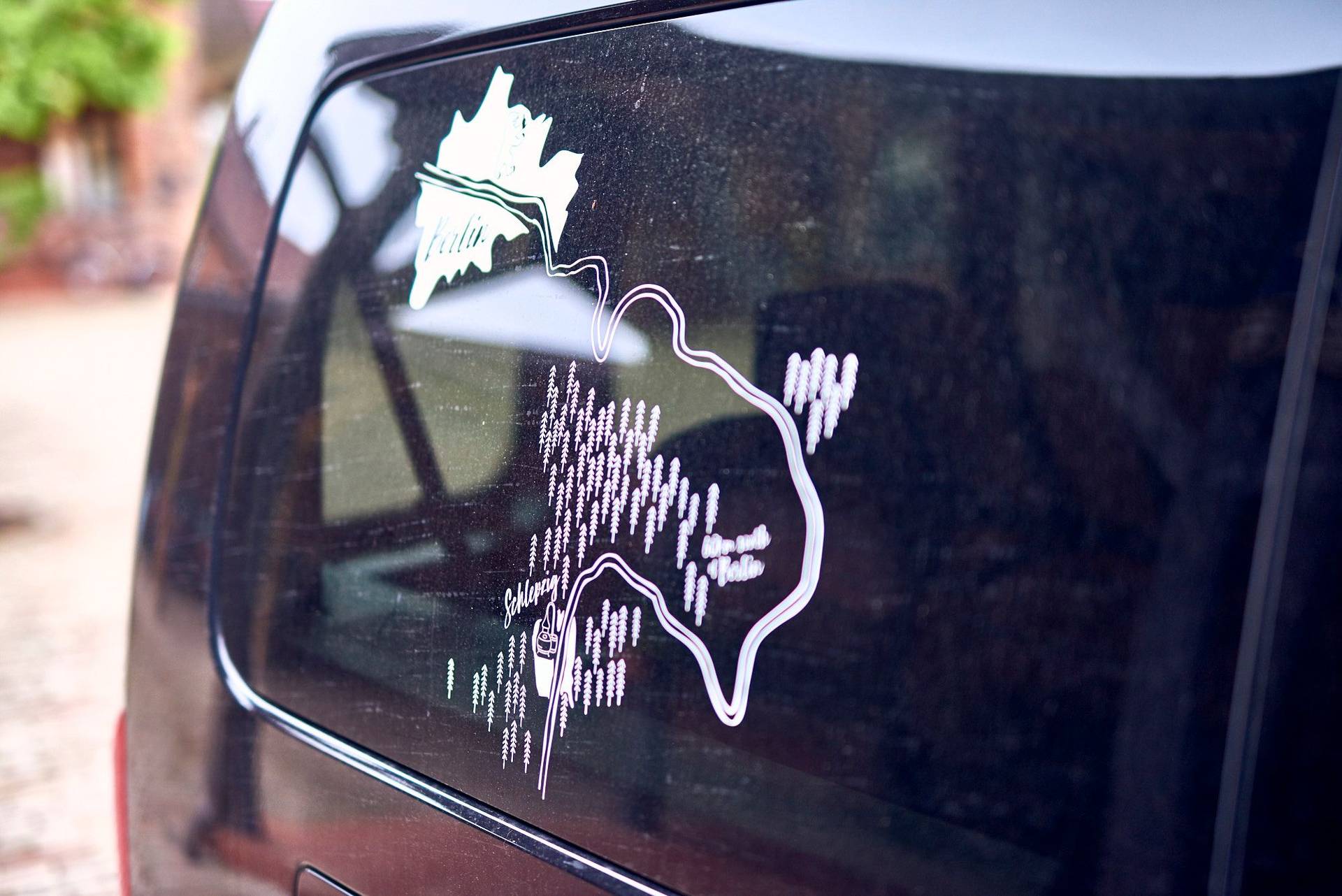 Newsletter
Can't get enough?
Get some secret ingredients through our newsletter!