Story
Caviar From Caviar House & Prunier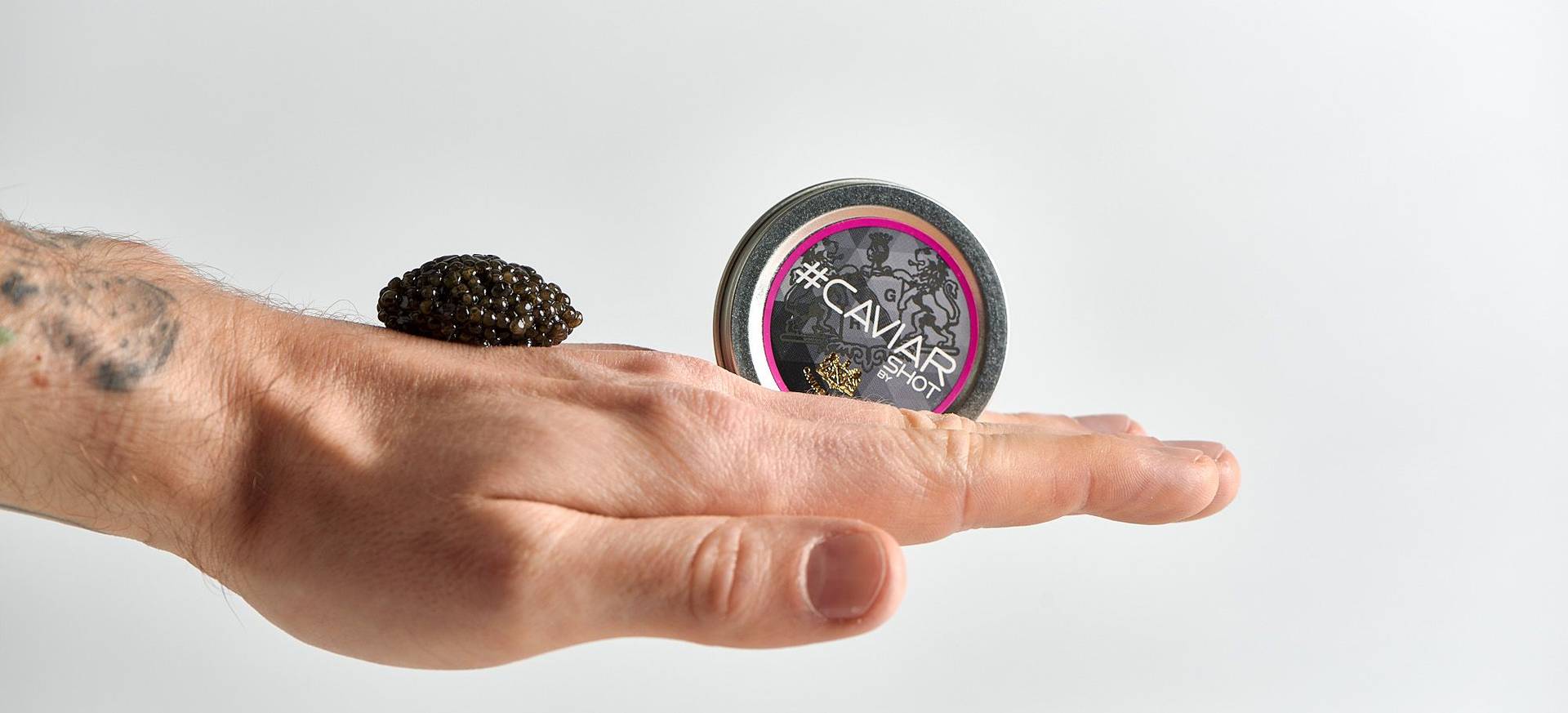 This article contains advertising.
Caviar itself is a premium product and therefore not something I would or could use on a daily basis. My memories of caviar go back a few years when my mother and I would treat ourselves to it at Easter or Christmas. We simply enjoyed it for breakfast as an egg dish deluxe. The good thing about it was that we only ever shared caviar between the two of us, since no one else was that keen on it. Caviar was always very special for the two of us and I guess it is for you too, when you have the chance to enjoy this delicacy.
Caviar House & Prunier
The company, which was formed in 2004 from the merger of the world's largest importer of Caspian caviar, Caviar House (1950), and the traditional company Prunier (1872), is the only caviar trader to produce its own caviar. When Laurent Sabeau, managing director of the Prunier manufactory, started breeding sturgeon in 1990, people thought it was rather strange. It was assumed that caviar could usually only come from the Caspian Sea, Russia or Iran. Nobody probably thought of Montpon-Ménestérol, a small town in southwestern France with a population of 10,000. On several hectares of unspoiled nature on the banks of the Gironde River, near Bordeaux, the Prunier manufactory, under the direction of Laurent Sabeau, breeds high-quality sturgeon.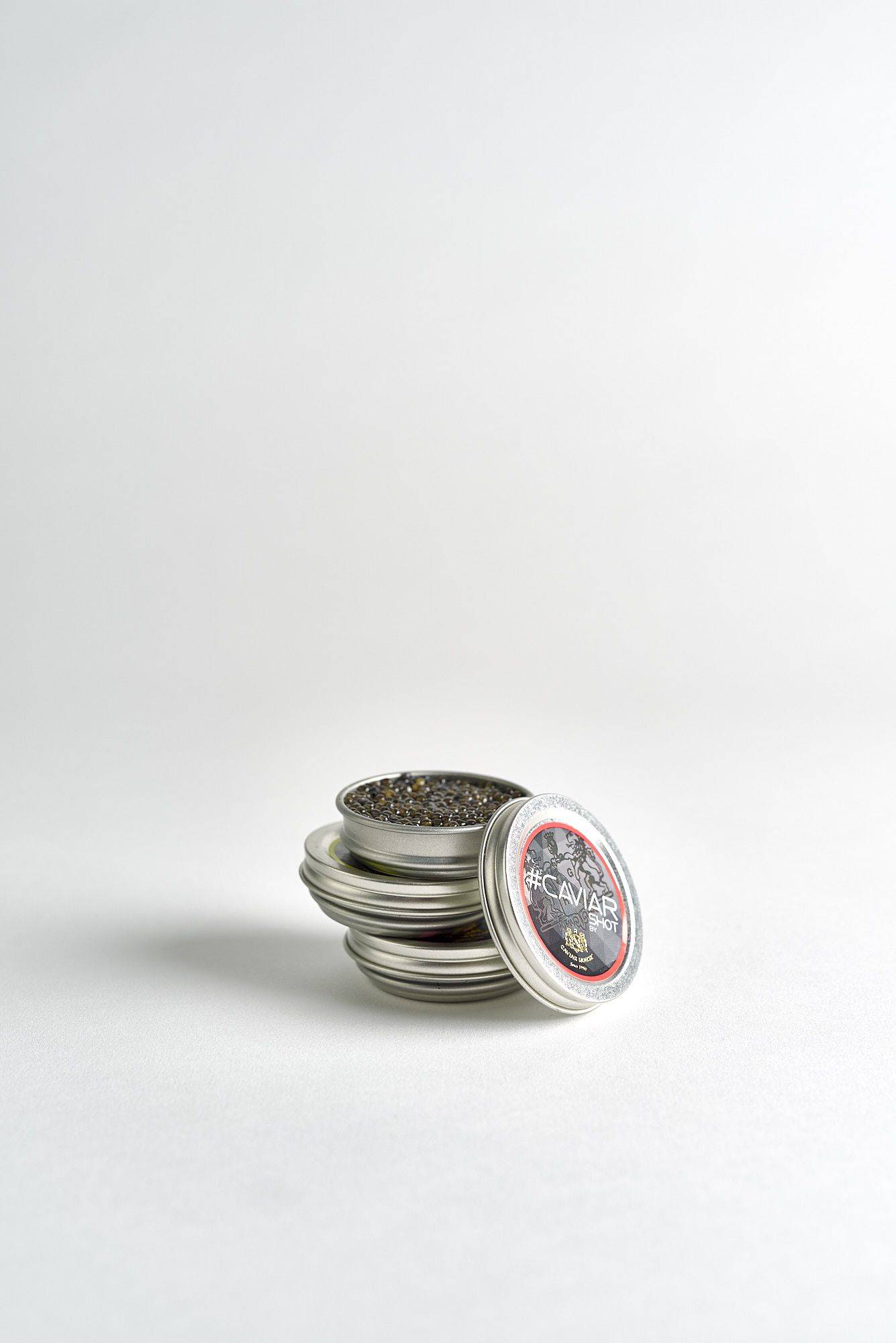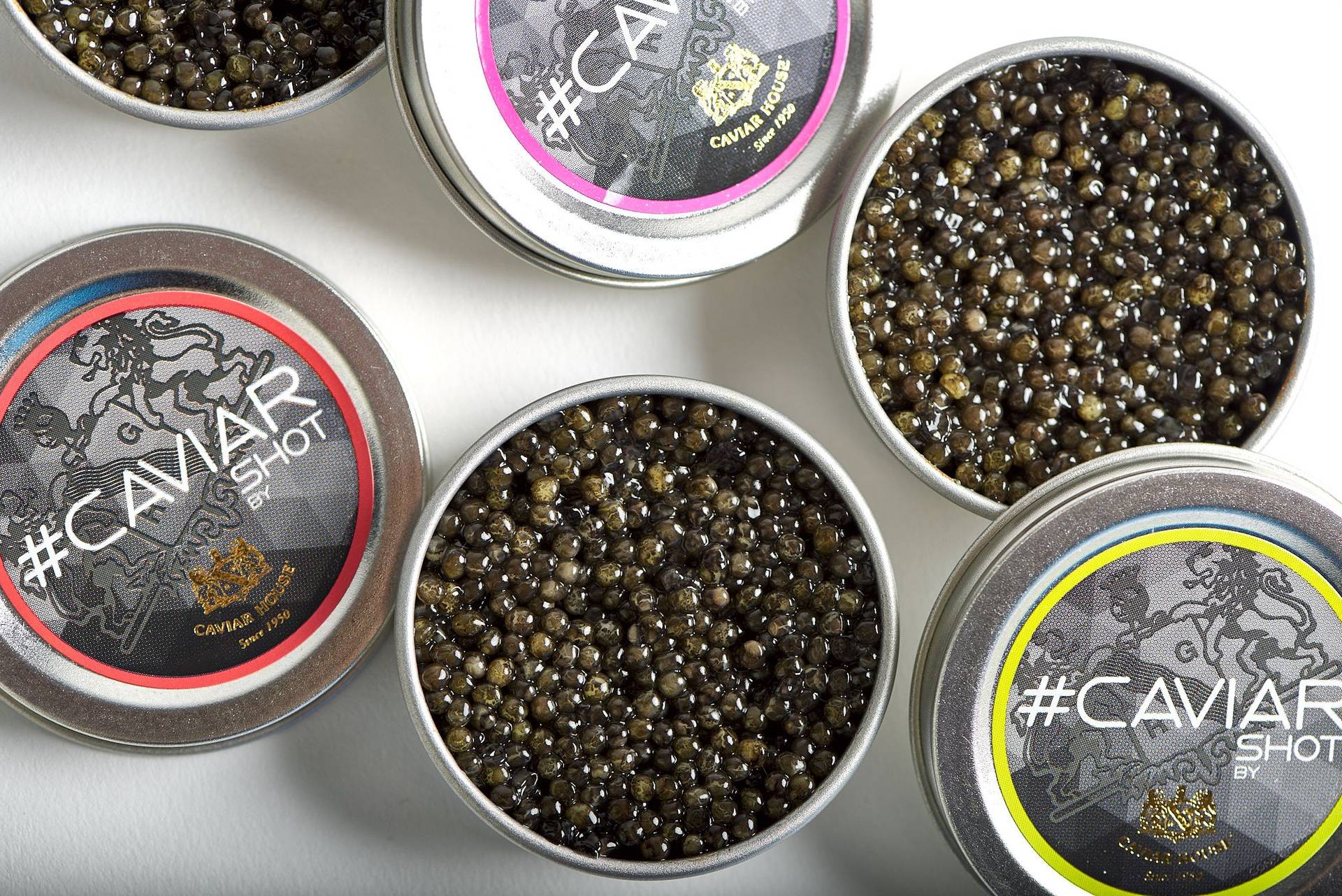 Caviar in my generation
When I was asked by Caviar House & Prunier to portray this fine product, it not only gave me the opportunity to take some nice food photos since caviar is such a photogenic product, but on top of that I would get to enjoy a delicate caviar. I received a beautiful box with 3 very contemporary looking cans of Prunier Caviar. I found this a really important fact, as caviar has this dusty image of only being accessible to the rich, locked away in gourmet temples. So, if I ask my generation (not gastronomes), hardly ever would an ingredient like caviar appear in the kitchen. Nevertheless, seeing these three little tins, I felt comfortable presenting them to you and also encouraging myself to have some in my fridge every now and then.
Caviar production
All caviars come from the same sturgeon rearing: "We take the roe and, after inspecting it, decide how it is to be processed and what salt content it should have," explains Frank Brömmelhaus, managing director of Caviar House & Prunier. The decisive criteria are size, color and texture. According to these characteristics, the sturgeon roe is salted and refined into one of the six Prunier varieties.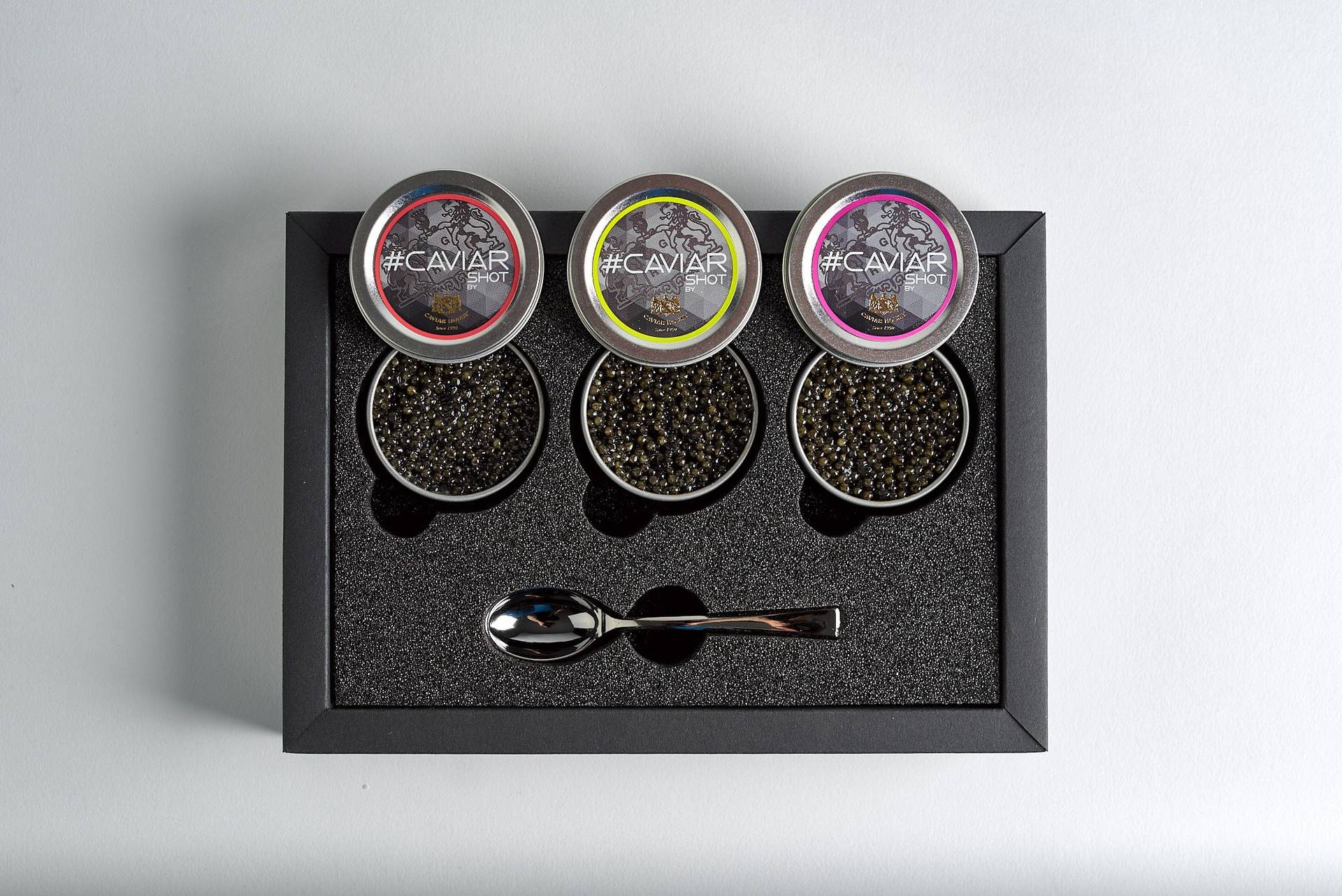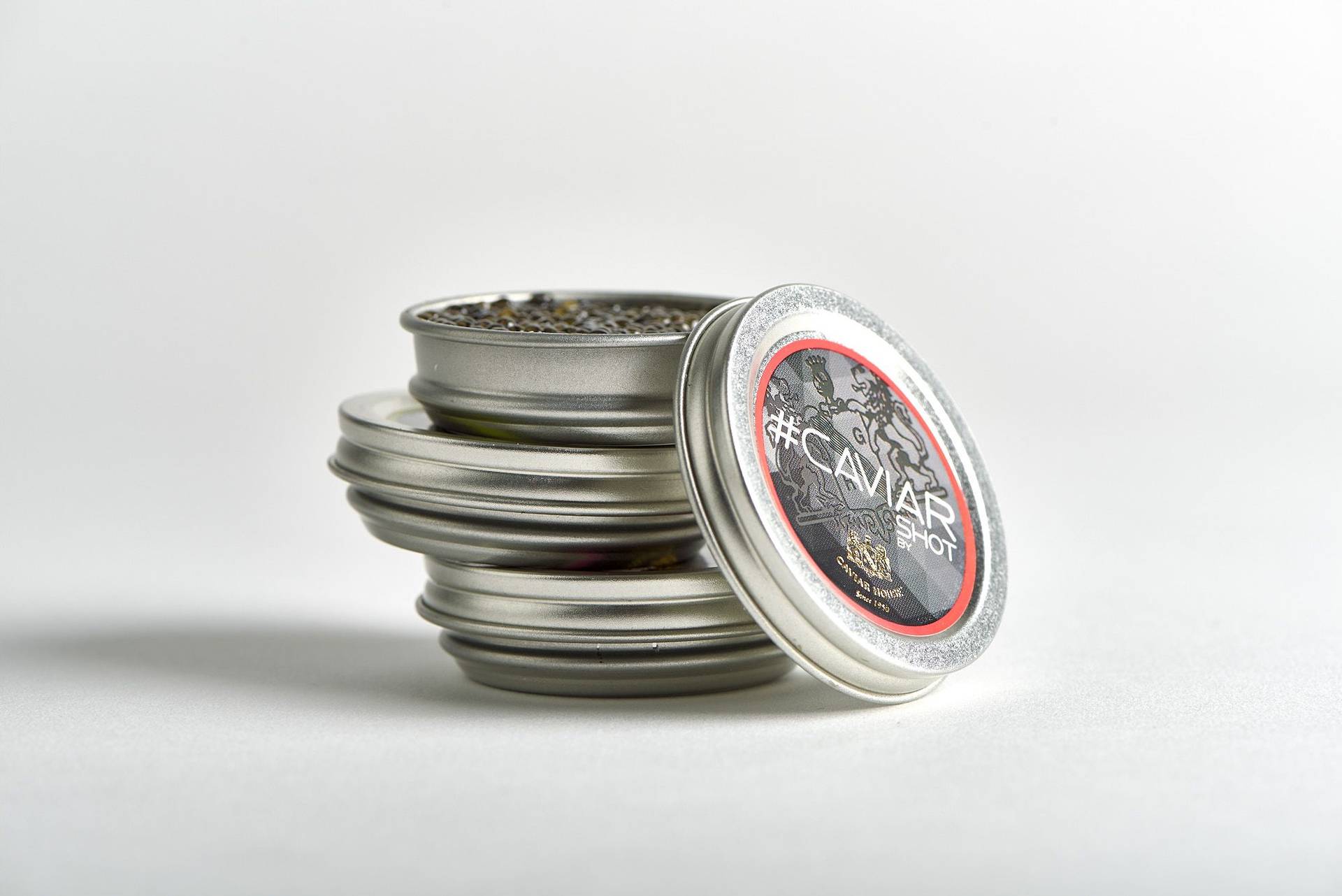 #CAVIARshot
Caviar House & Prunier products can taste quite different depending on salting and maturation, so the taste varies - from mild to strong. There is a caviar for every palate: The newest variety "Prunier" is the entry level in terms of size, consistency and salt content. The taste is mild and rather uncomplicated. The trade rule for this variety is "1 gram for 1 euro", which makes it a popular entry-level product, especially for new connoisseurs. Caviar House & Prunier therefore fills this product in the smallest packaging unit of 10 and 20 grams.
Where to get it?
For Germany you can buy it either directly from Caviar House & Prunier, in the Hamburg Alsterhaus in the Seafood Bar or in the Caviar House & Prunier Shops at Frankfurt Airport.
Of course, I have also created two recipes for you, so you can find out right away what to do with the CAVIARshots. For the savory friends among you there are crispy Potato Swirls with Egg Yolk & Caviar and as a sweet variant a fresh Shiso & Lime Ice Cream Sandwich, of course refined with caviar.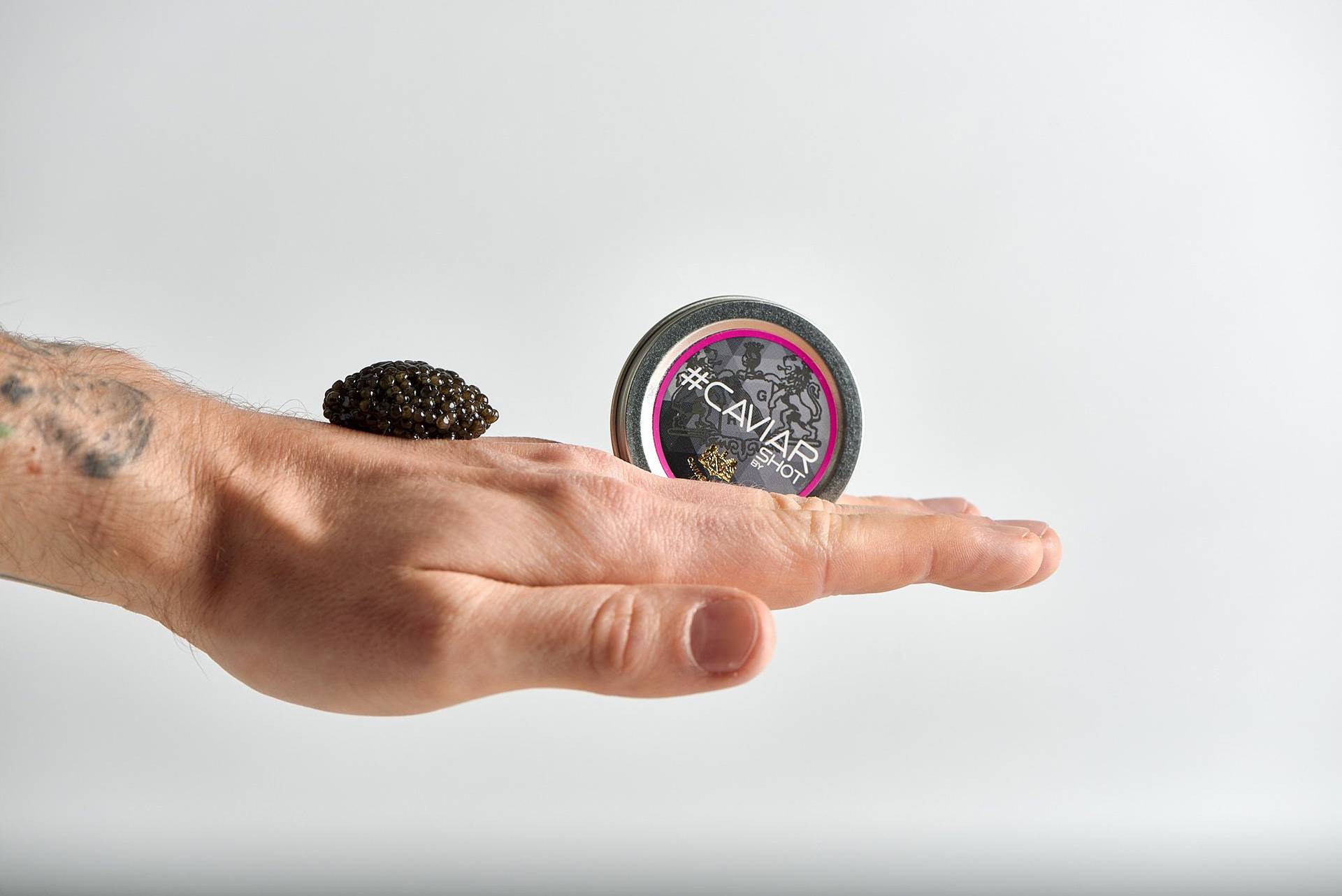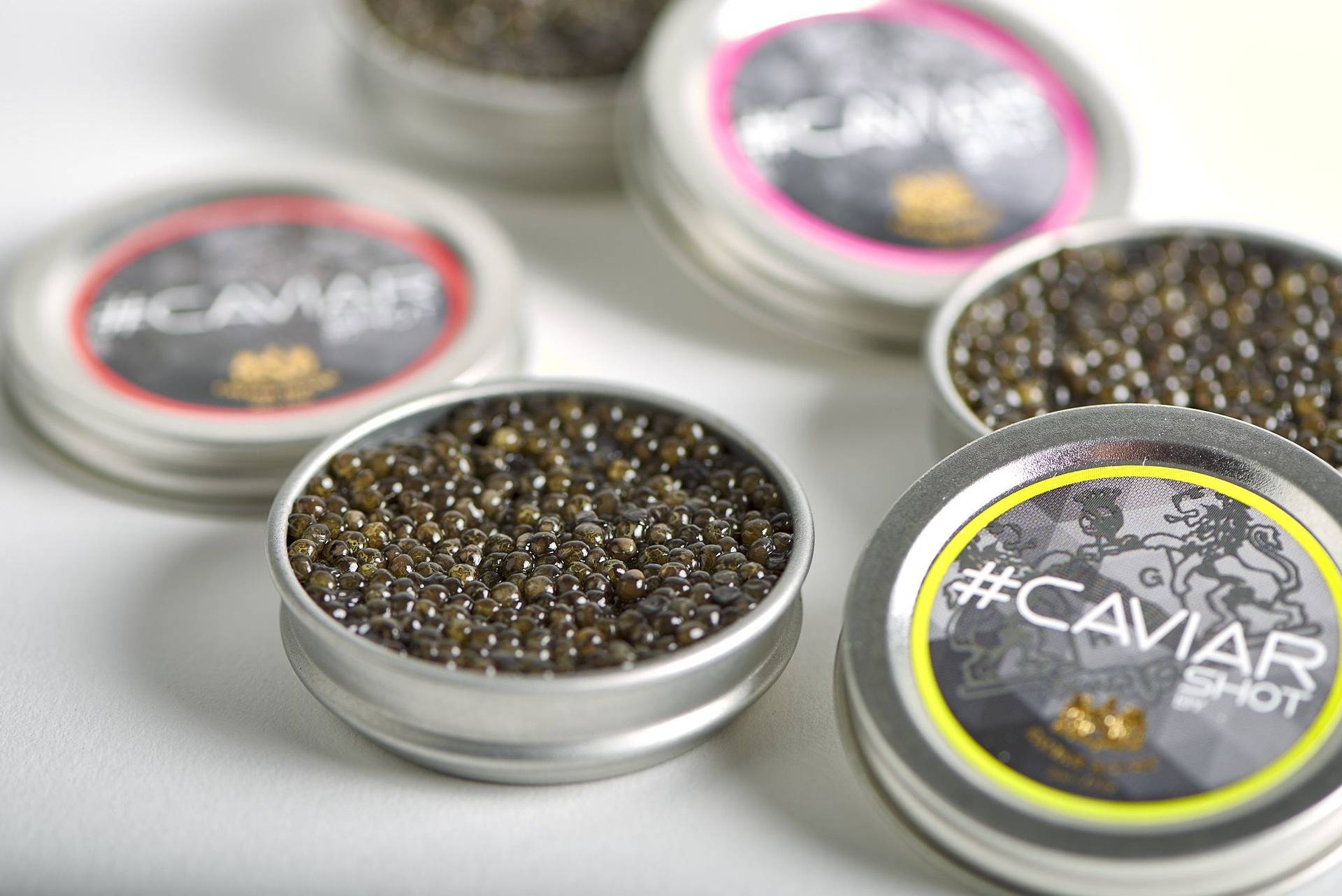 Newsletter
Can't get enough?
Get some secret ingredients through our newsletter!