Story
Bartender Steffen Liebehenz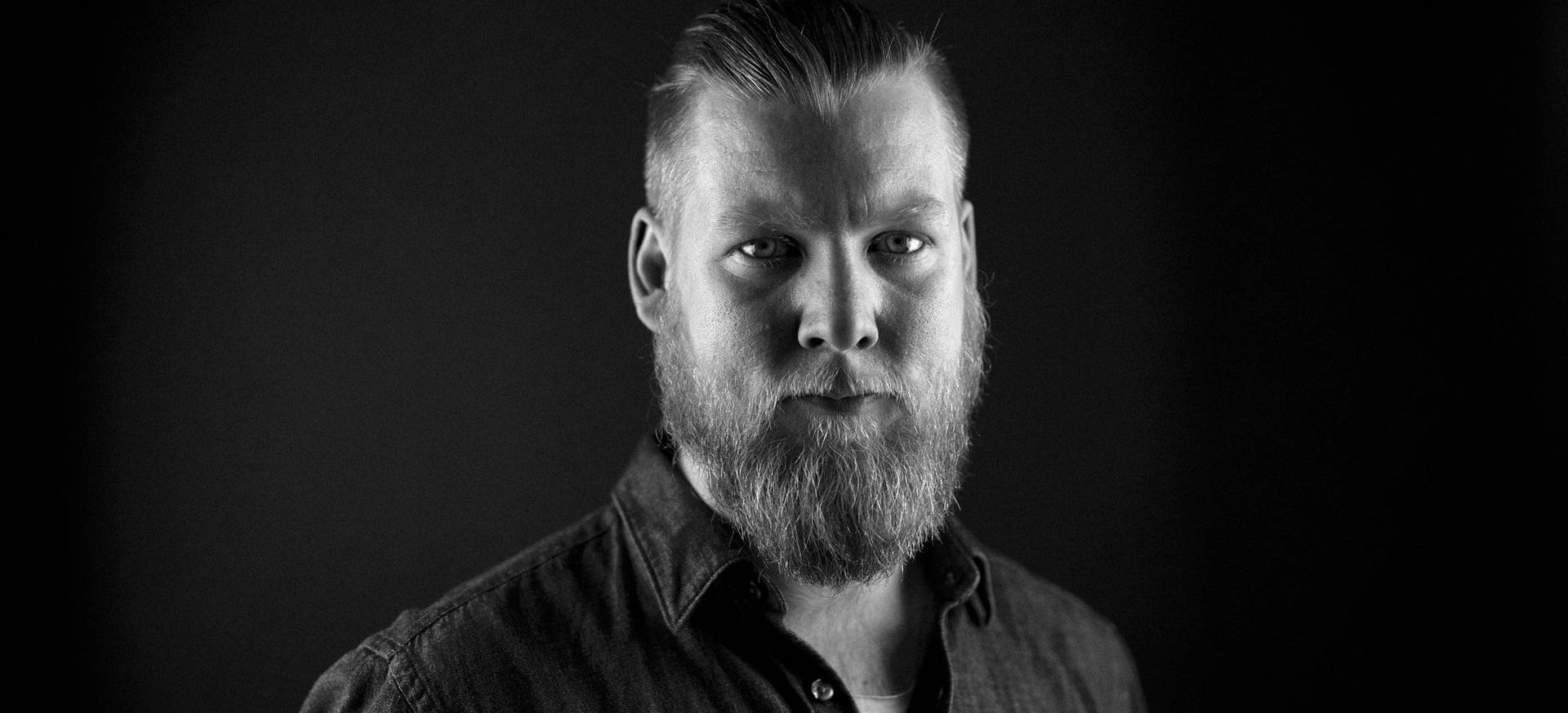 I actually met Steffen Liebehenz at work. While I was more in charge of events, this talented bartender was mixing at the VOX Bar at the Grand Hyatt Berlin. The funny thing is that we didn't even speak until the day I photographed his drinks. In a big hotel, that may be the case sometimes, unfortunately. Anyway, Steffen found his way into the bar scene by taking small jobs as a glass runner while studying to become an industrial engineer. So, nothing unusual, one would say, a bit of easy money making to pay the bills. But in his case, it was just the right thing to do, as he discovered his true love for sophisticated and good spirits, which he brings together in fine drinks and cocktails.
The first drink an Old Fashioned
After Steffen had a few jobs here and there, he became more familiar with the subject matter, making just a few simple drinks at first, but was still thirsty to learn more about spirits. He says an Old Fashioned cocktail was one of the first cocktails he learned to "This short drink is made with only a few ingredients, yet it is the base for so many other cocktails." As he tried it out, he learned to get a feel for different flavors and where the spirits came from and, of course, how to combine them.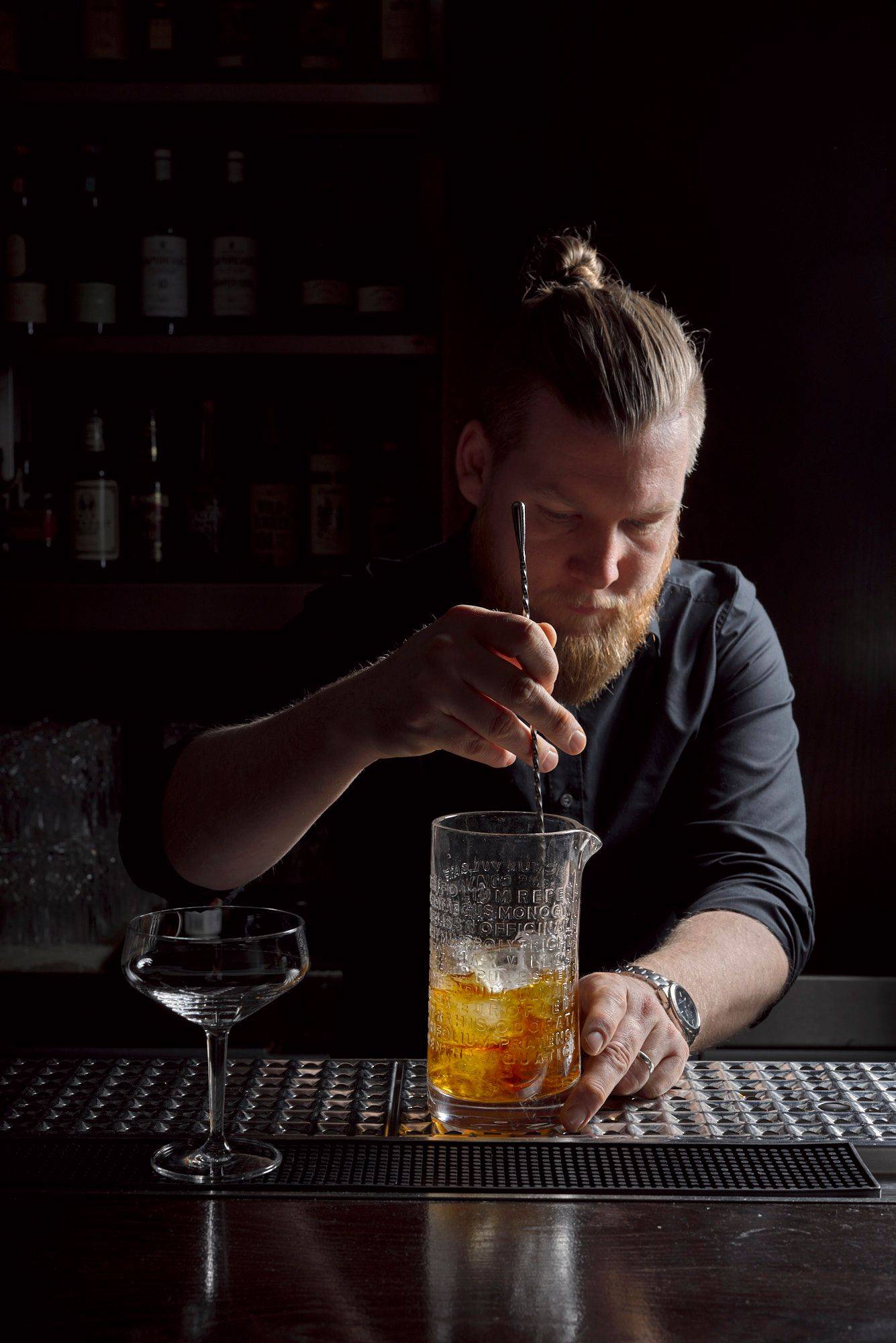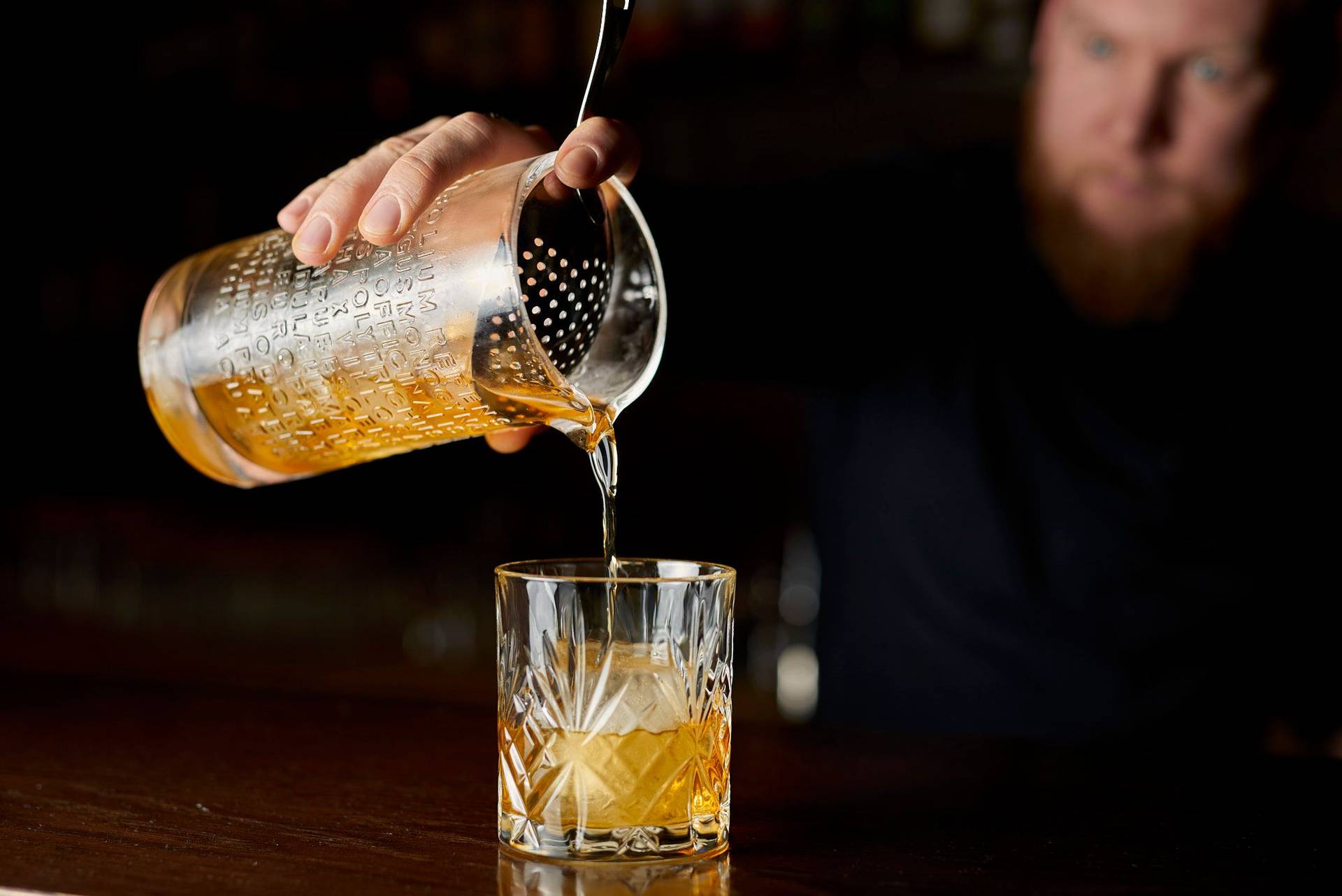 Classic cocktails – shaken & stirred
Steffen loves shaking and stirring classics but giving them his special signature. For me, it's a path I also like to take in the kitchen when I'm inspired by classics. When we talked about cocktails and their creation, I could feel his passion and see his eyes shine, because he loves what he does and the guests at his bar taste that too.
What makes a good cocktail?
"Essentially, the base has to be balanced. I always strive for perfection and failures are just part of it. Mixing a good drink starts with thinking about one or two main ingredients and how they are made. That's why it's important for me to build bridges. For example, I may start with a classic sour, then substitute an ingredient or add a new one to end up with a completely different cocktail. Practicing, improving and keeping my eyes open is necessary to develop what I do."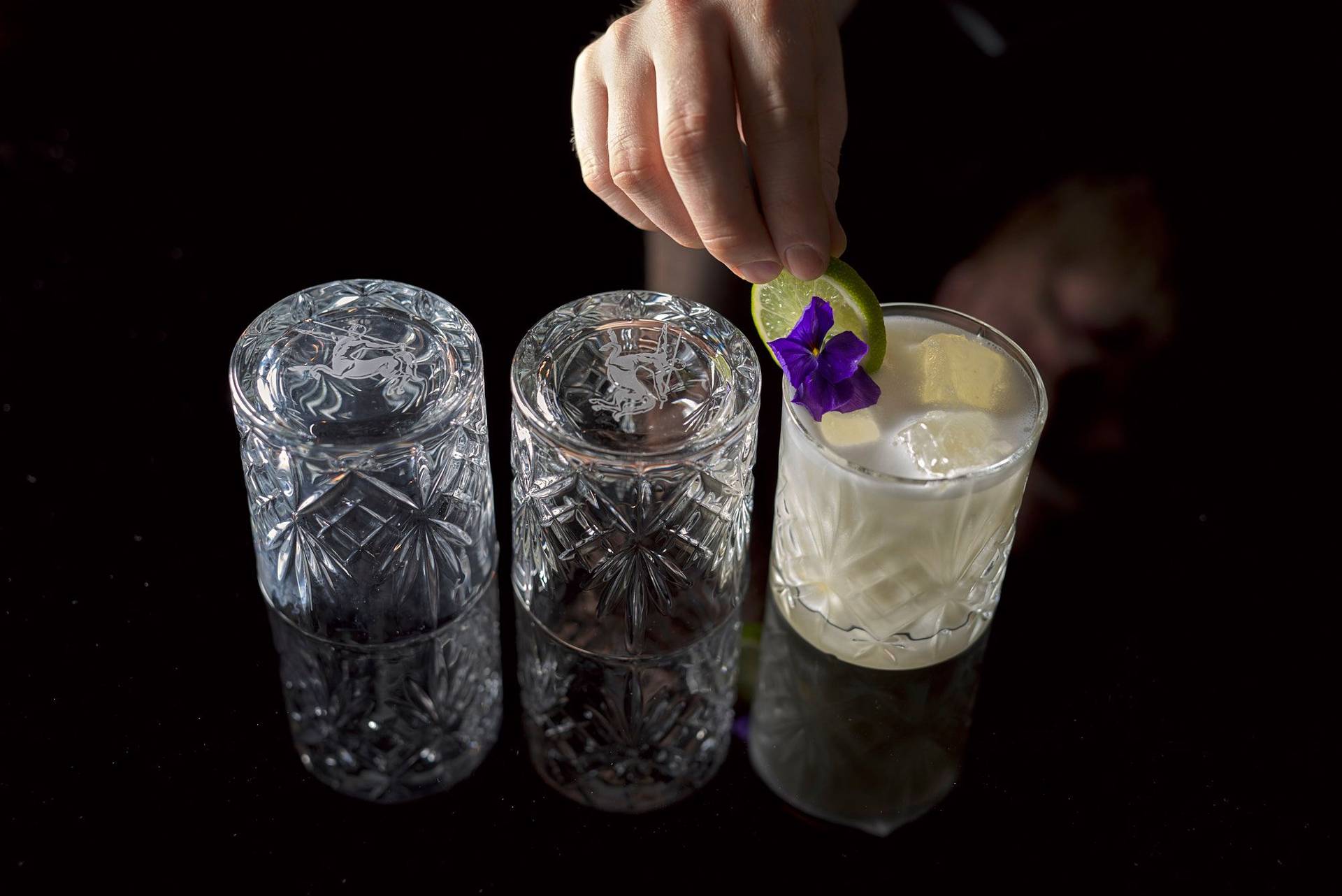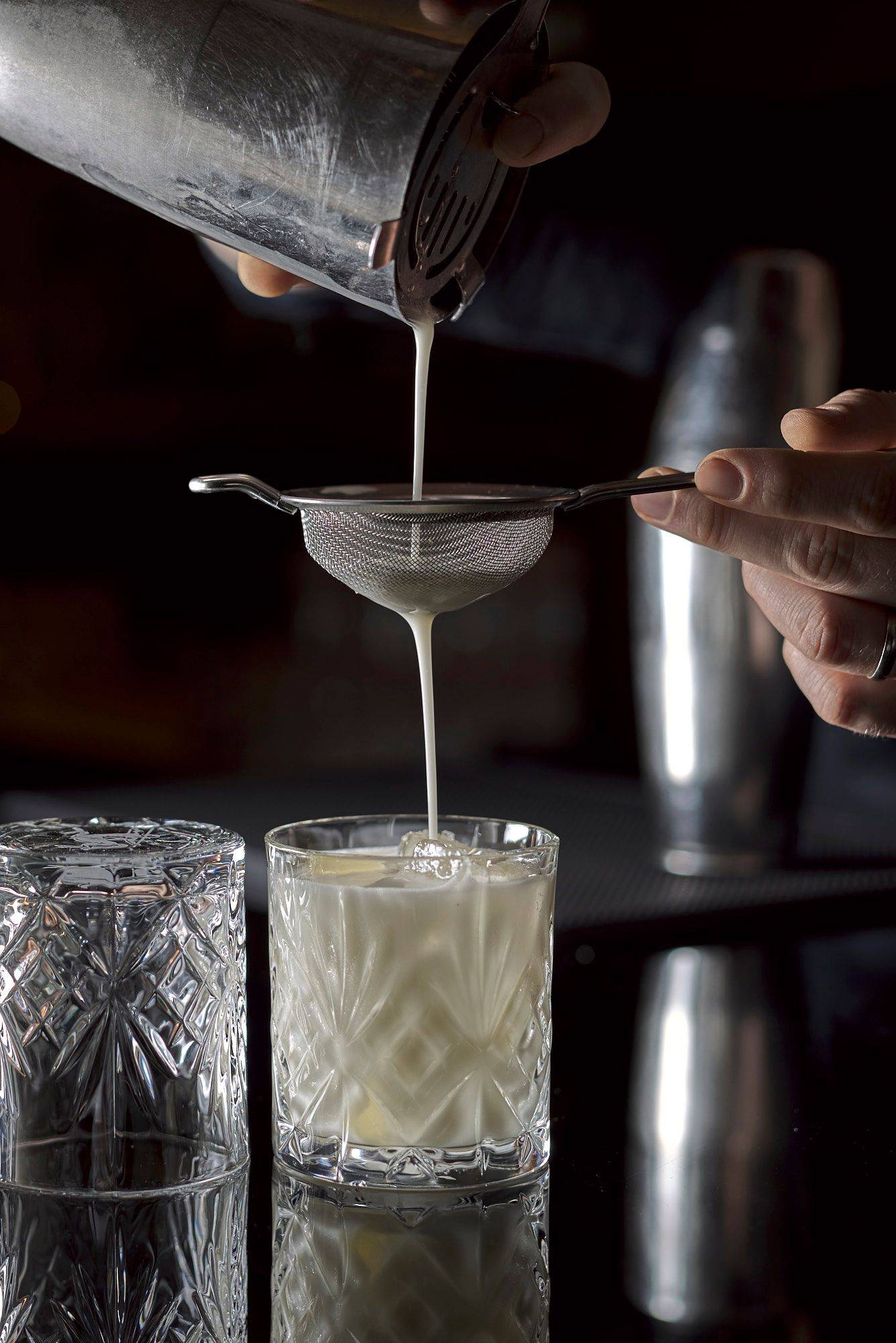 Favorite spirits
"Aged whiskey or rum are at the top of my list," says Steffen. "They can easily add a certain depth and aromatic spectrum to a drink. It doesn't always take a lot of decoration; the essence is the spirit used and used in the right way."
From Piña Colada to...
"Today's path is going back to the roots, so people would rather enjoy simple but good ingredients. The gin hype in particular was an impetus for this change for most," he says. "But every city has its own scene that passes on trends and modifies them a bit." One place that inspired him, for example, was the bar Beckett's Kopf in Berlin. Steffen told me that he was particularly impressed by the combination of hospitality and skill. That was about five years ago now and gave him a different perspective on his craft.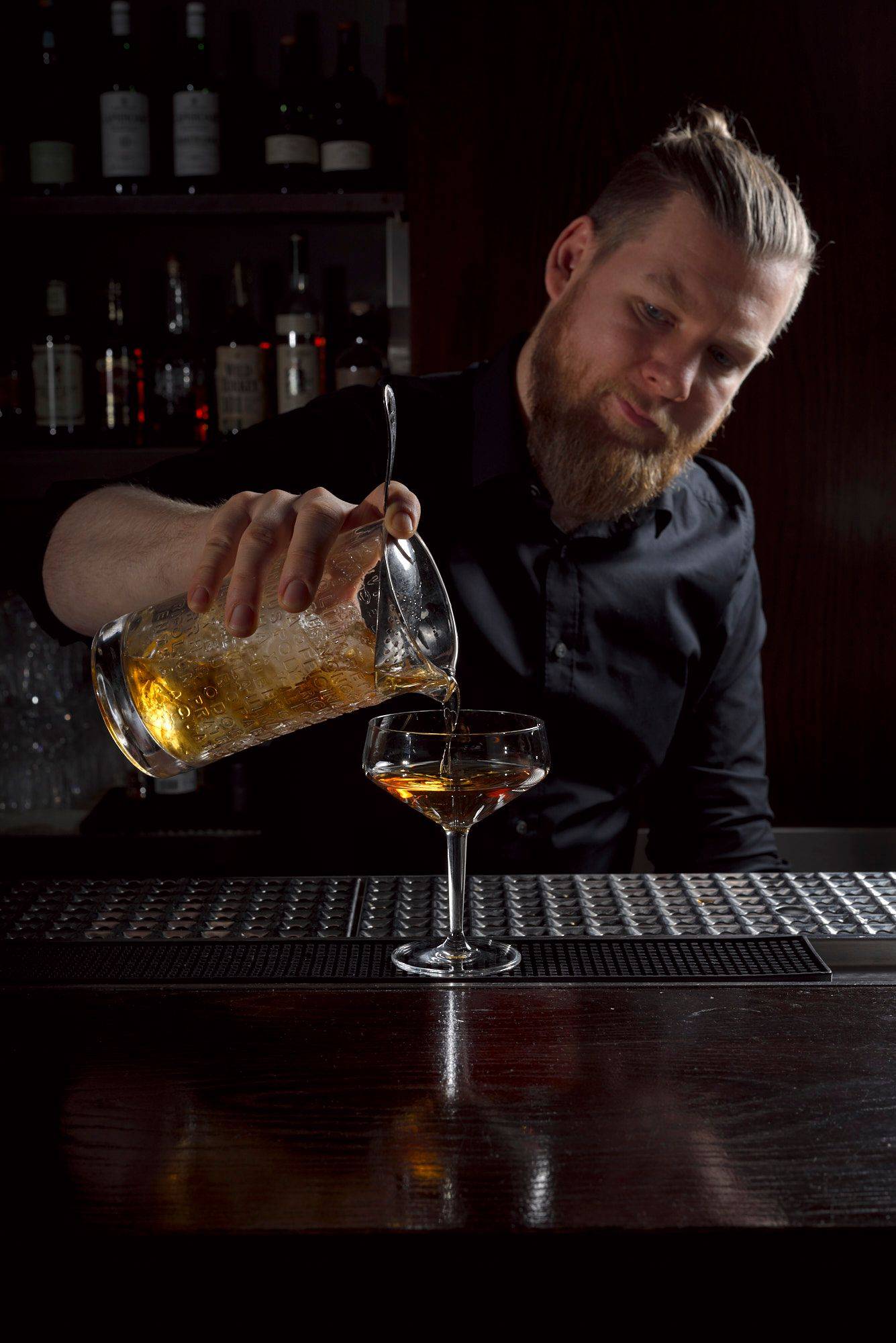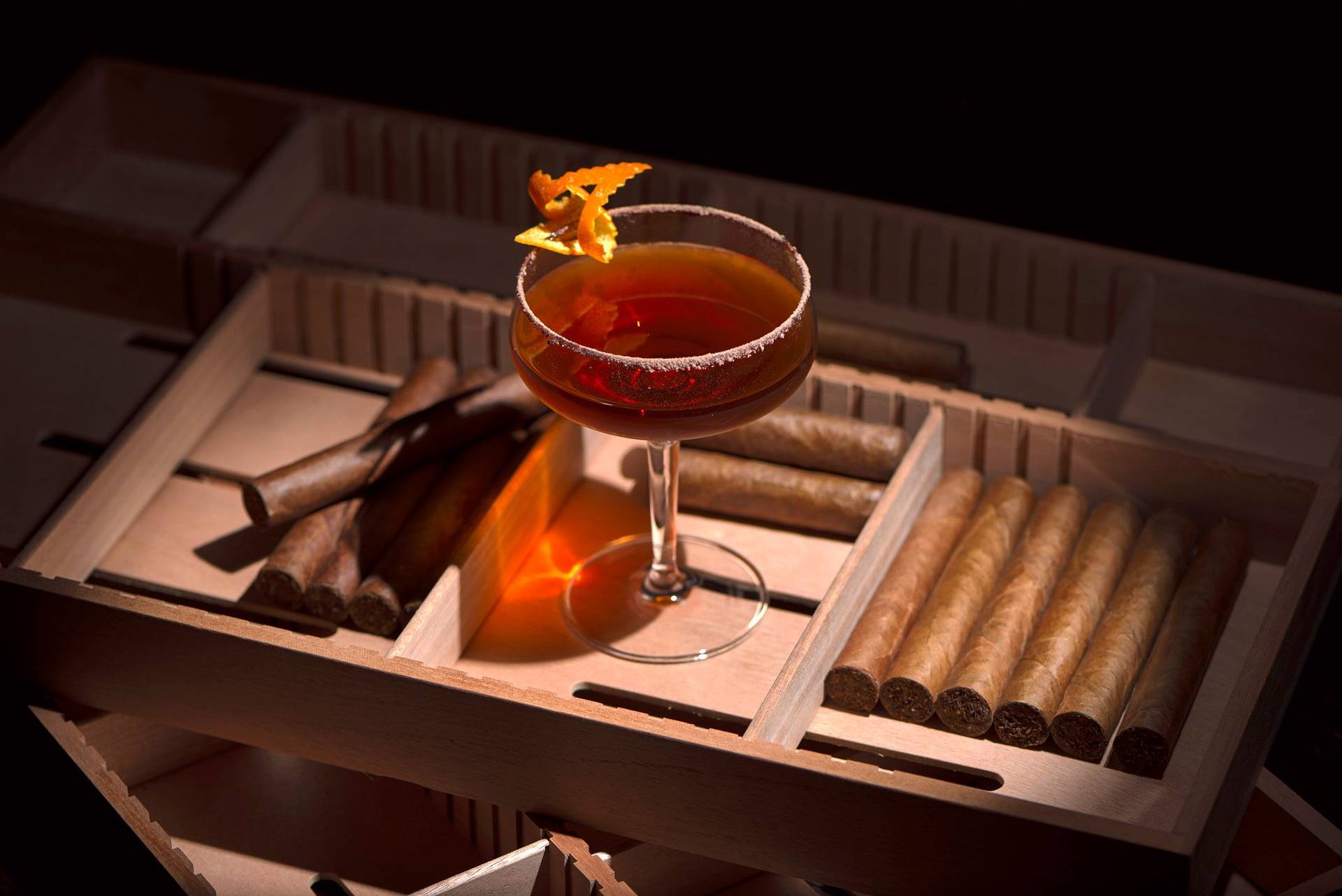 Taking the "work" home
Steffen wouldn't be a real bartender if he only stuck to water at home. Sure, he enjoys a good wine with his wife from time to time, but he loves entertaining guests with good drinks. At home, he tries out a lot, Steffen told me, because striving for the perfect drink is what drives him.
No Go's at the bar
"Having happy guests is my main focus, even if I don't always share their tastes. If a guest doesn't like my style, I'm happy to adjust their drink, but I would refuse to mix really old spirits. Those are the kinds you have to enjoy with their full flavor." I guess that's like ordering your steak well done."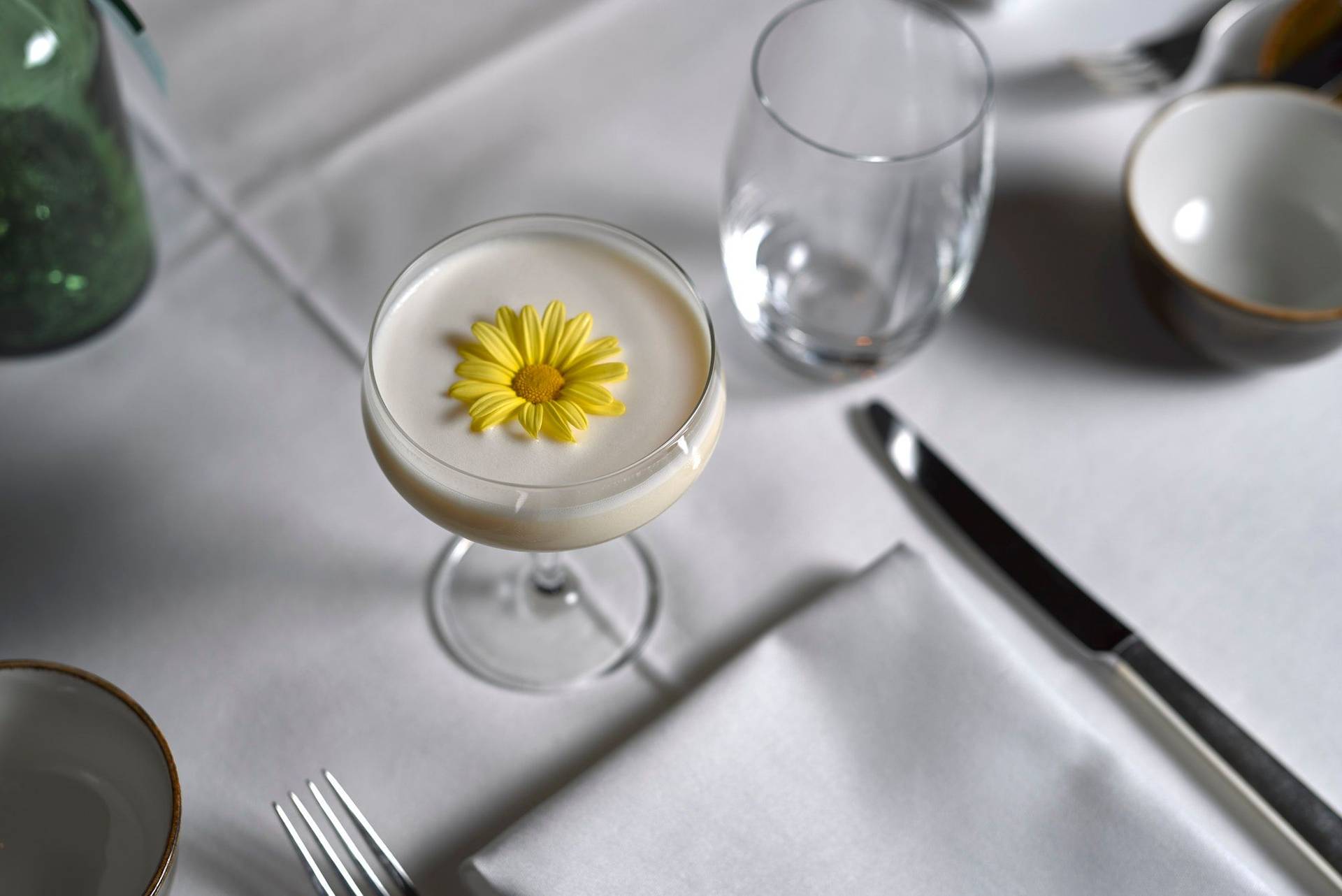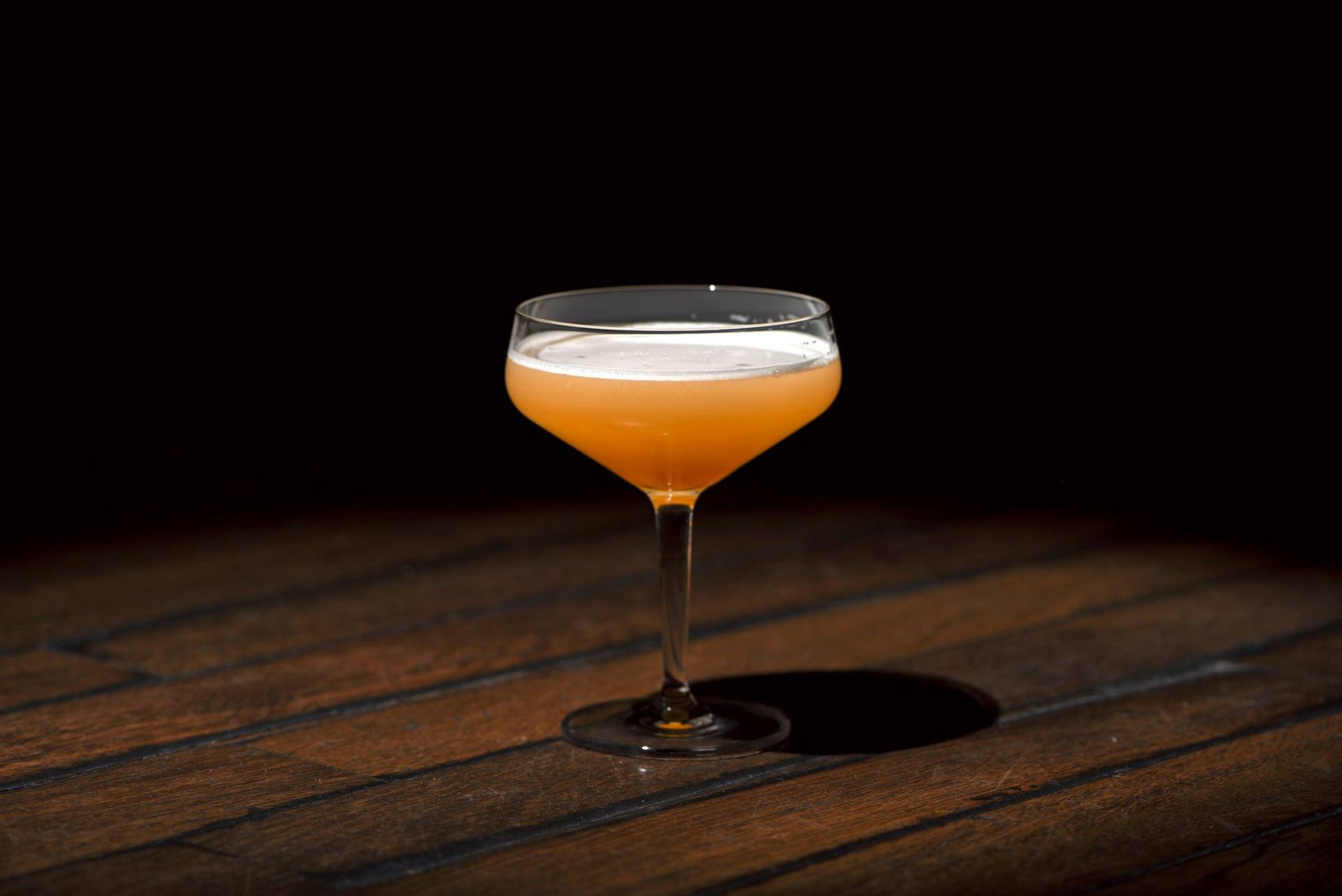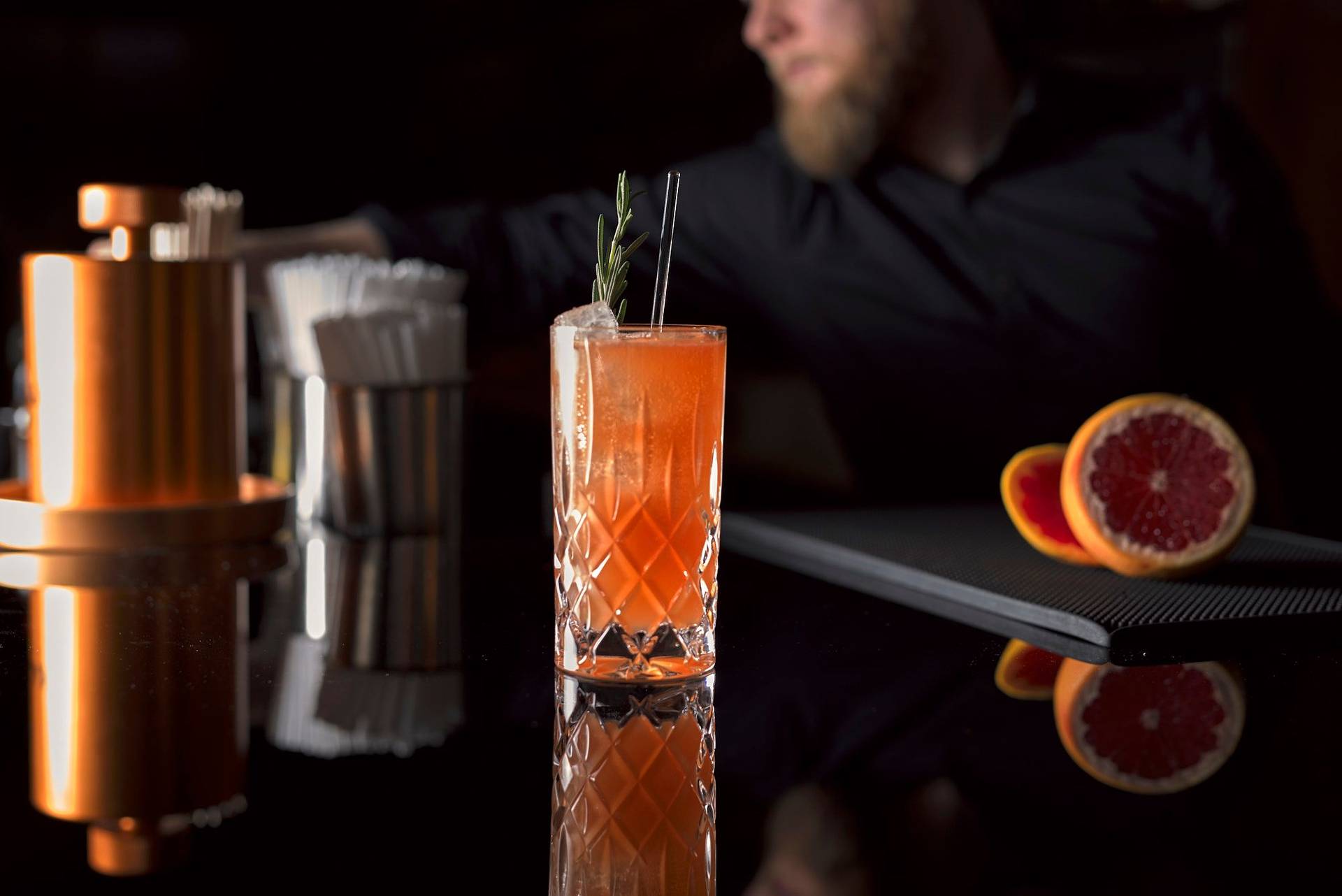 Steffen's cocktail creation for you
Hawaii is calling! Steffen not only serves you a damn good drink, he also tells you a story. In the end, you would not only taste his creations, but suddenly feel them as well. The North Shore is a classic and very approachable drink. It consists of rum, mezcal, pineapple, lime and to give it a twist, nori and sea salt. Sounds exciting, doesn't it? You can find the recipe for The North Shore among the recipes!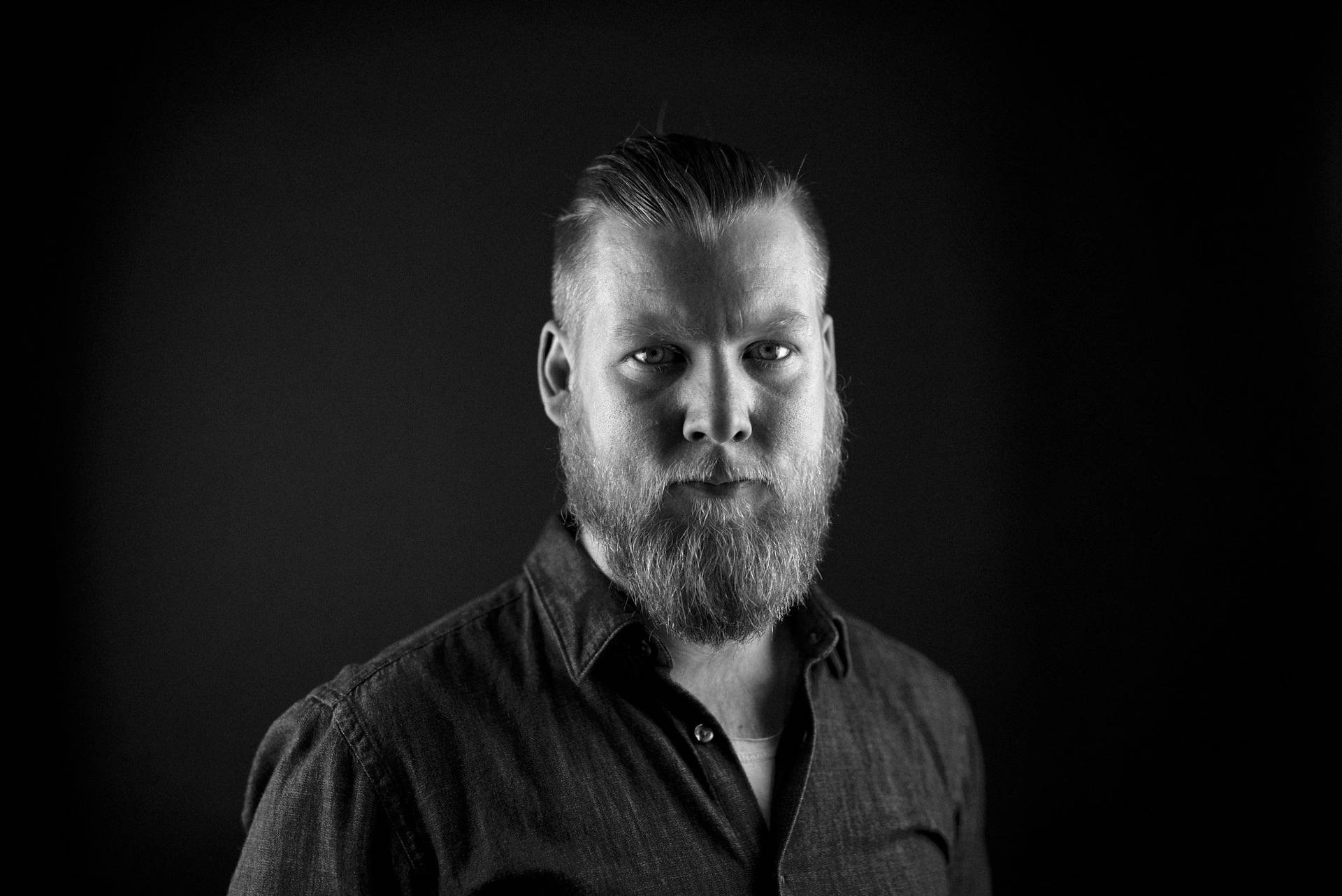 Newsletter
Can't get enough?
Get some secret ingredients through our newsletter!