Story
Alentejo Olive Oil – Azeite do Alentejo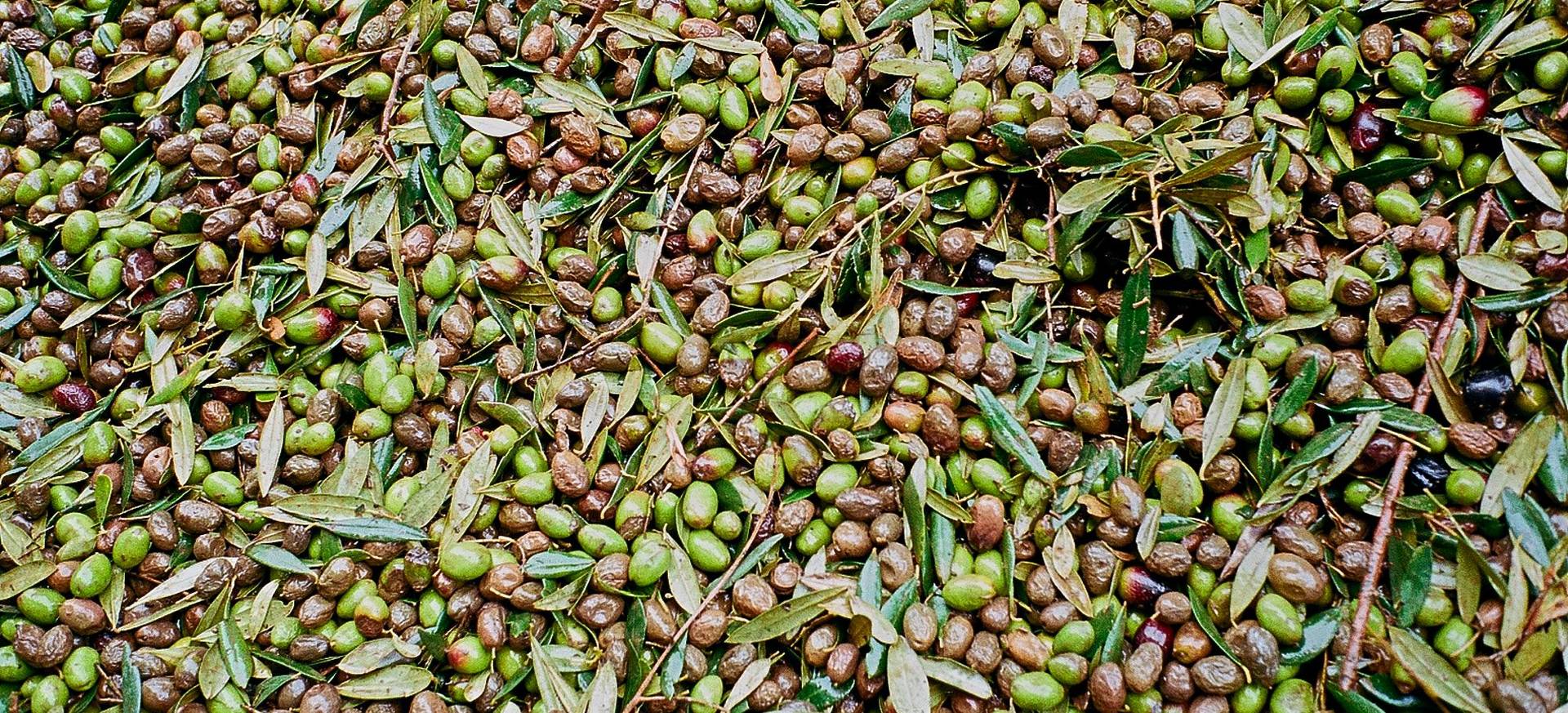 This article contains advertising.
A few weeks ago, I received an invitation from CEPAAL, the Center for the Study and Promotion of Alentejo Olive Oil, to visit different producers and learn a bit more about Portuguese olive oil. CEPAAL is a non-profit association that wants to create awareness that Portugal, and especially Alentejo, is indeed a great olive oil producing country. When I read the email, I thought on one hand "I'd love to see how olive oil is made" and on the other hand "Wait a minute, do I actually know any good Portuguese olive oils?" So, I gratefully accepted the invitation and came back quite impressed as a fan of Alentejo olive oil.
Alentejo olive oil as good as Italian olive oil
In fact, Alentejo olive oil is just as good as comparable Italian or Greek olive oils, the only thing is that no one seems to know that. I think this may just be a reflection of today's overwhelming variety of products of all kinds. The Alentejo region has different growing methods, just like the personalities behind each bottle. For me, there is no right or wrong in how the trees grow and the oil is ultimately extracted, but from a personal standpoint of how I envision our future, I am definitely drawn in one direction.
Organic olive oil
A very good thing first, all 22 producers of CEPAAL work in organic cultivation, which I appreciate very much but of course there are differences in size, cultivation or production. I was very fortunate to be able to get an impression of small, medium and large producers. All of them had something going for them and offer great olive oil. In the end, I think it's my gut feeling that decides in terms of respectful sourcing.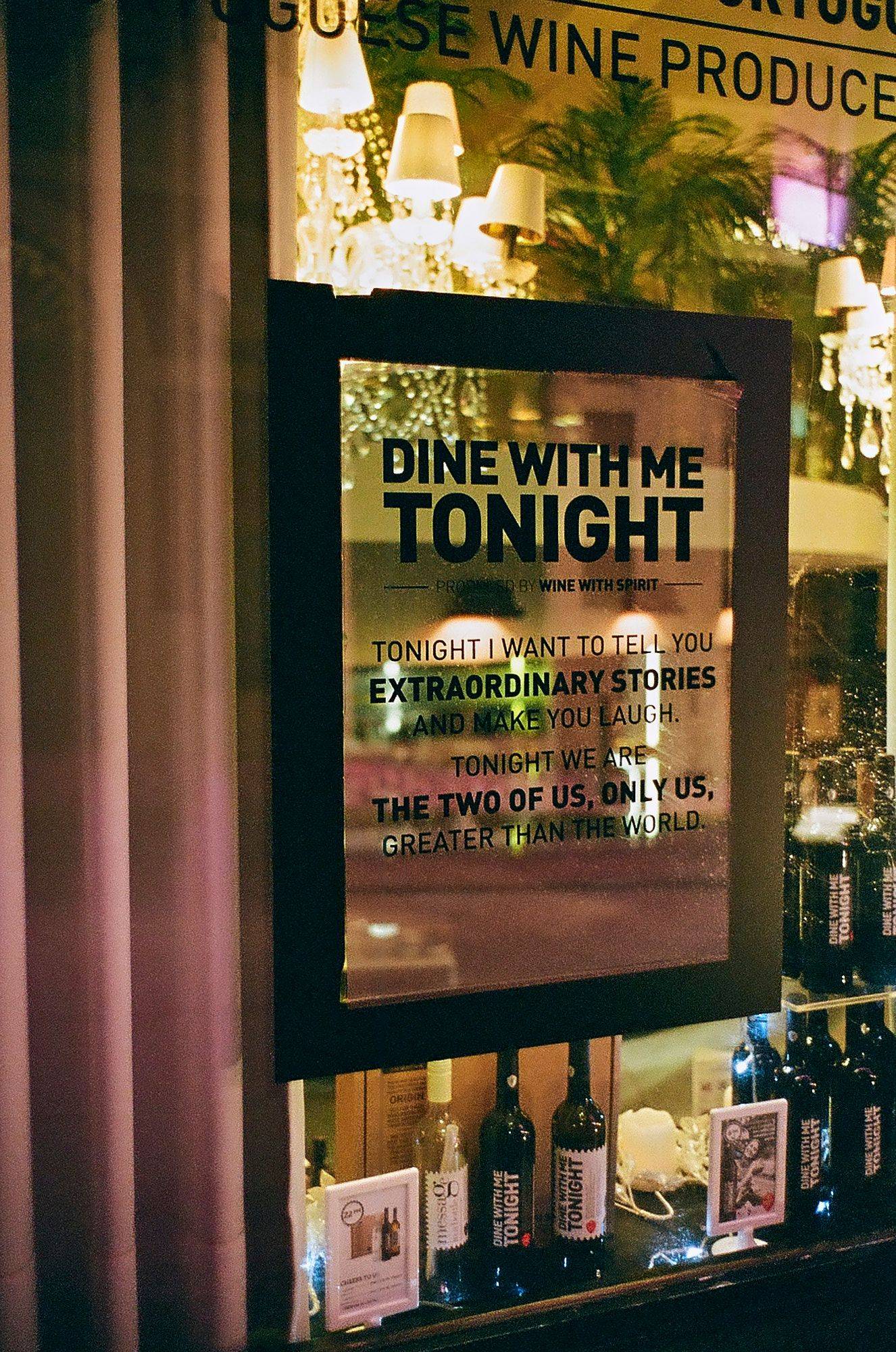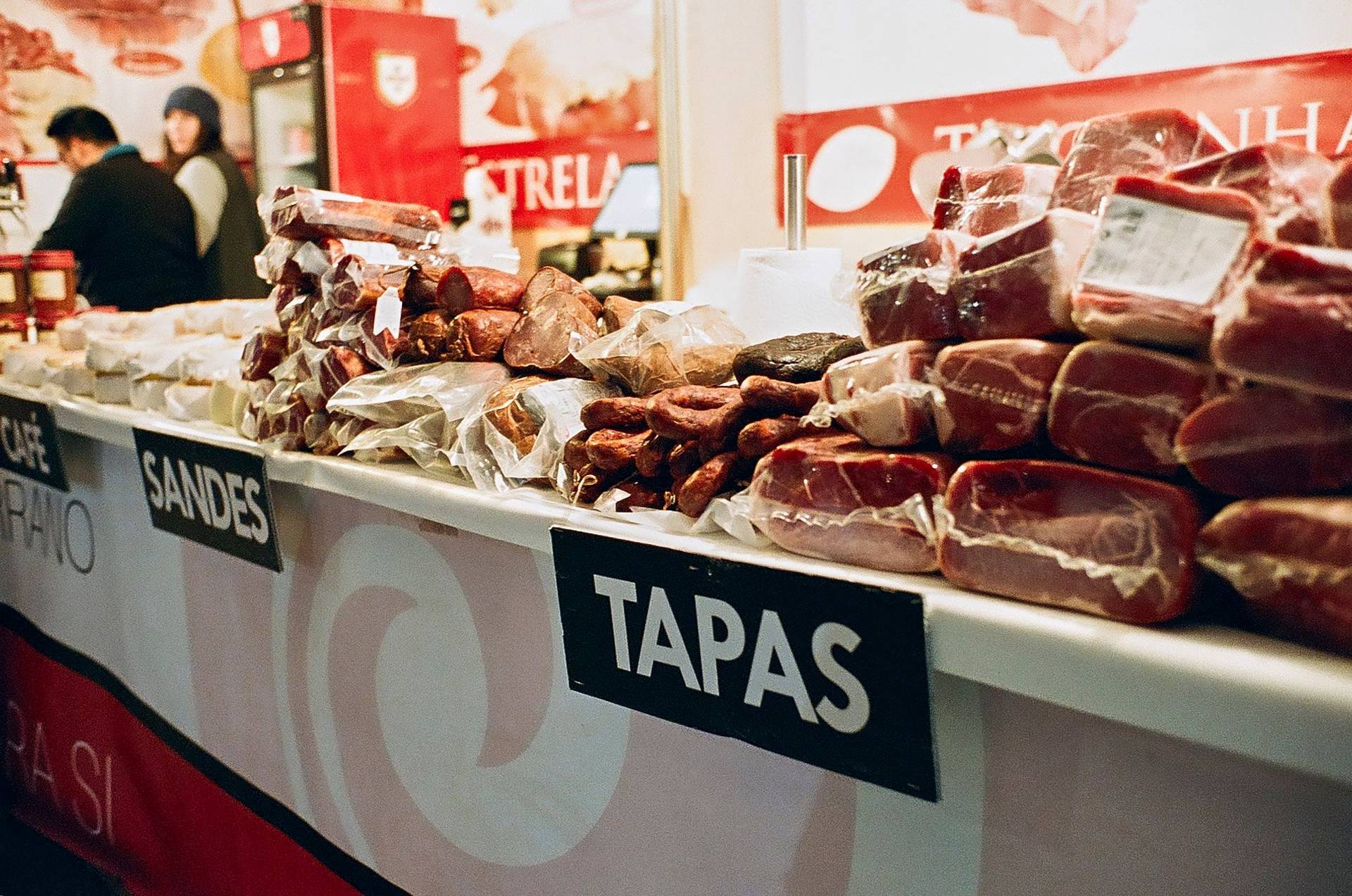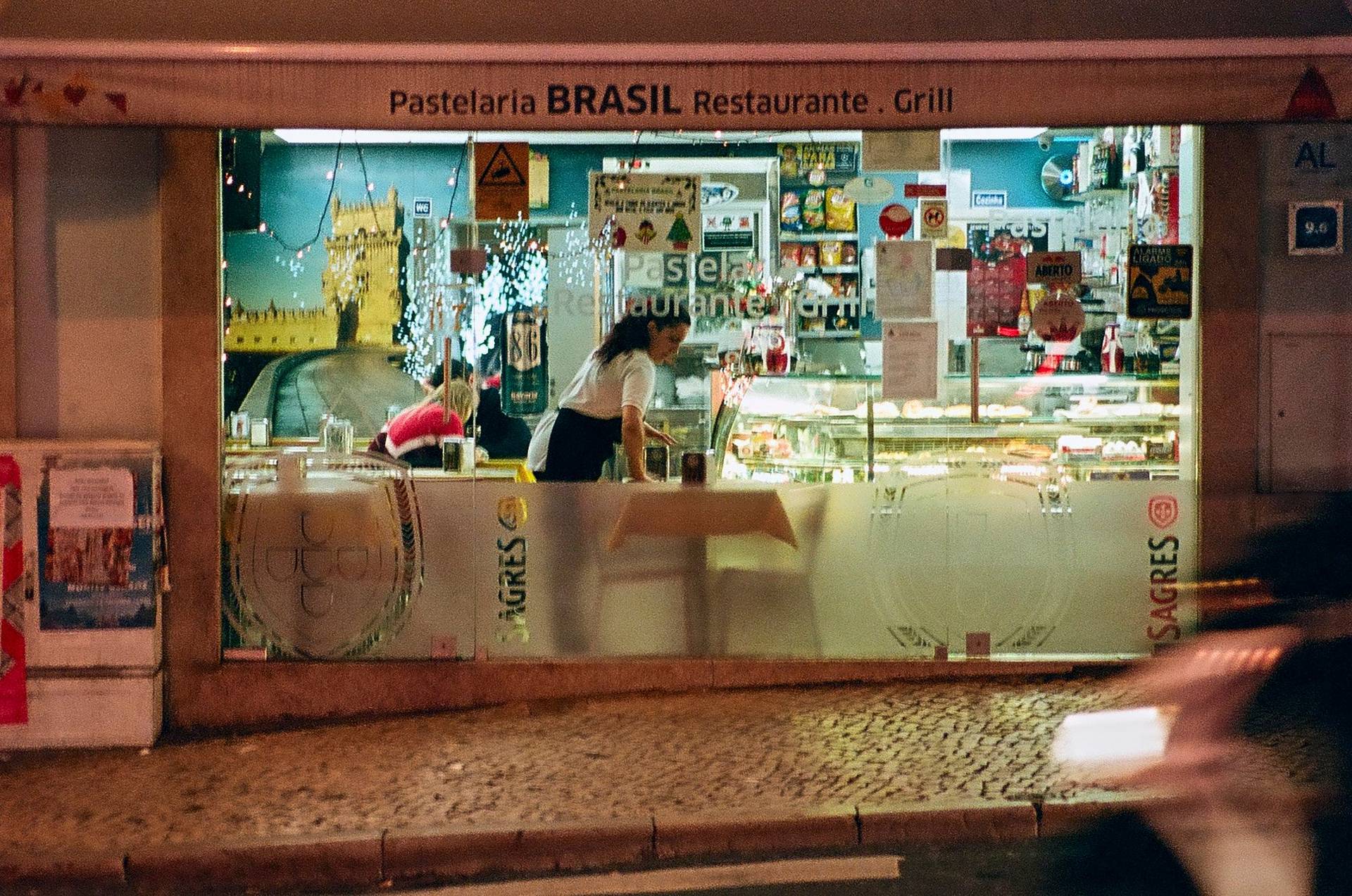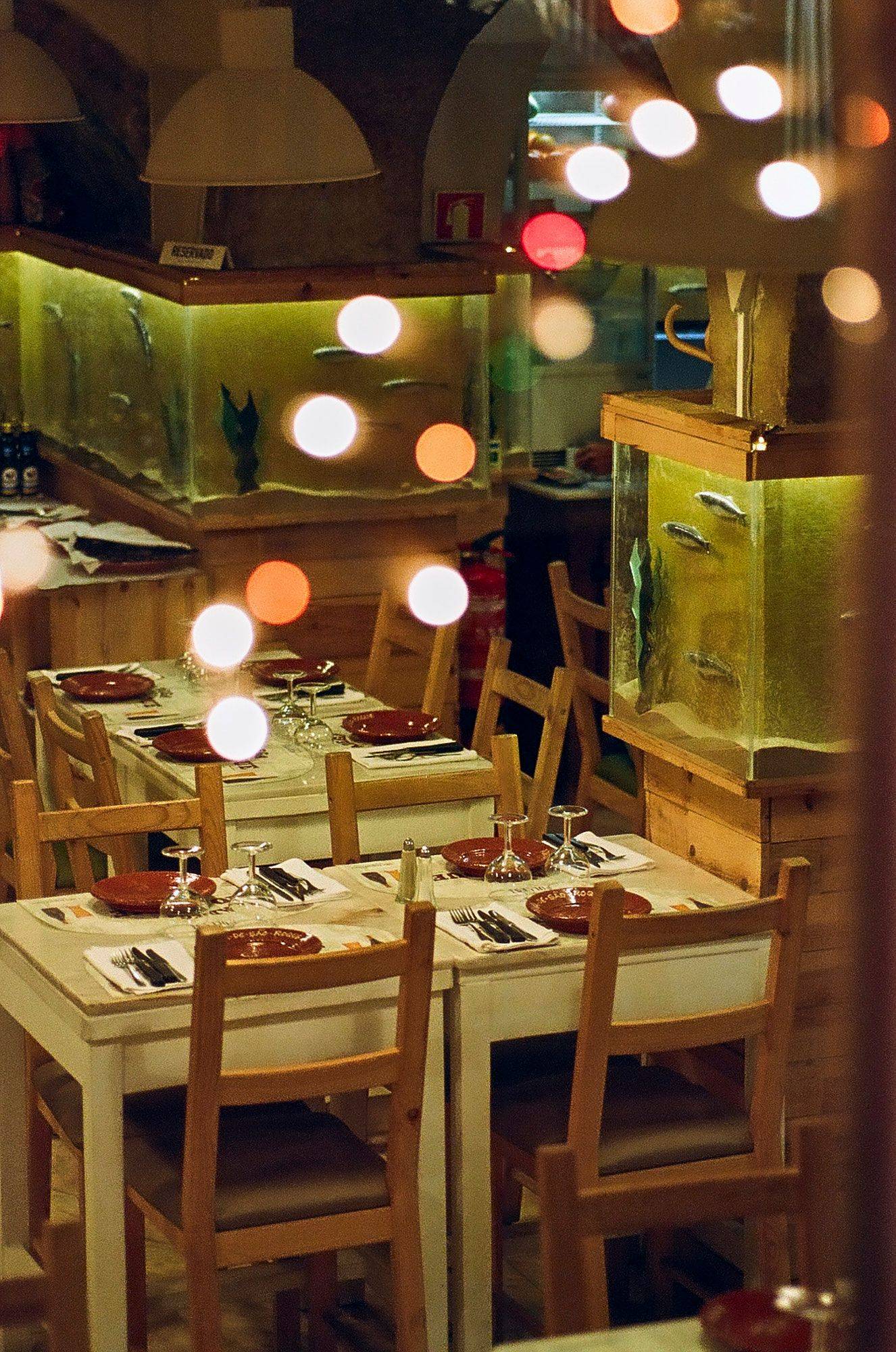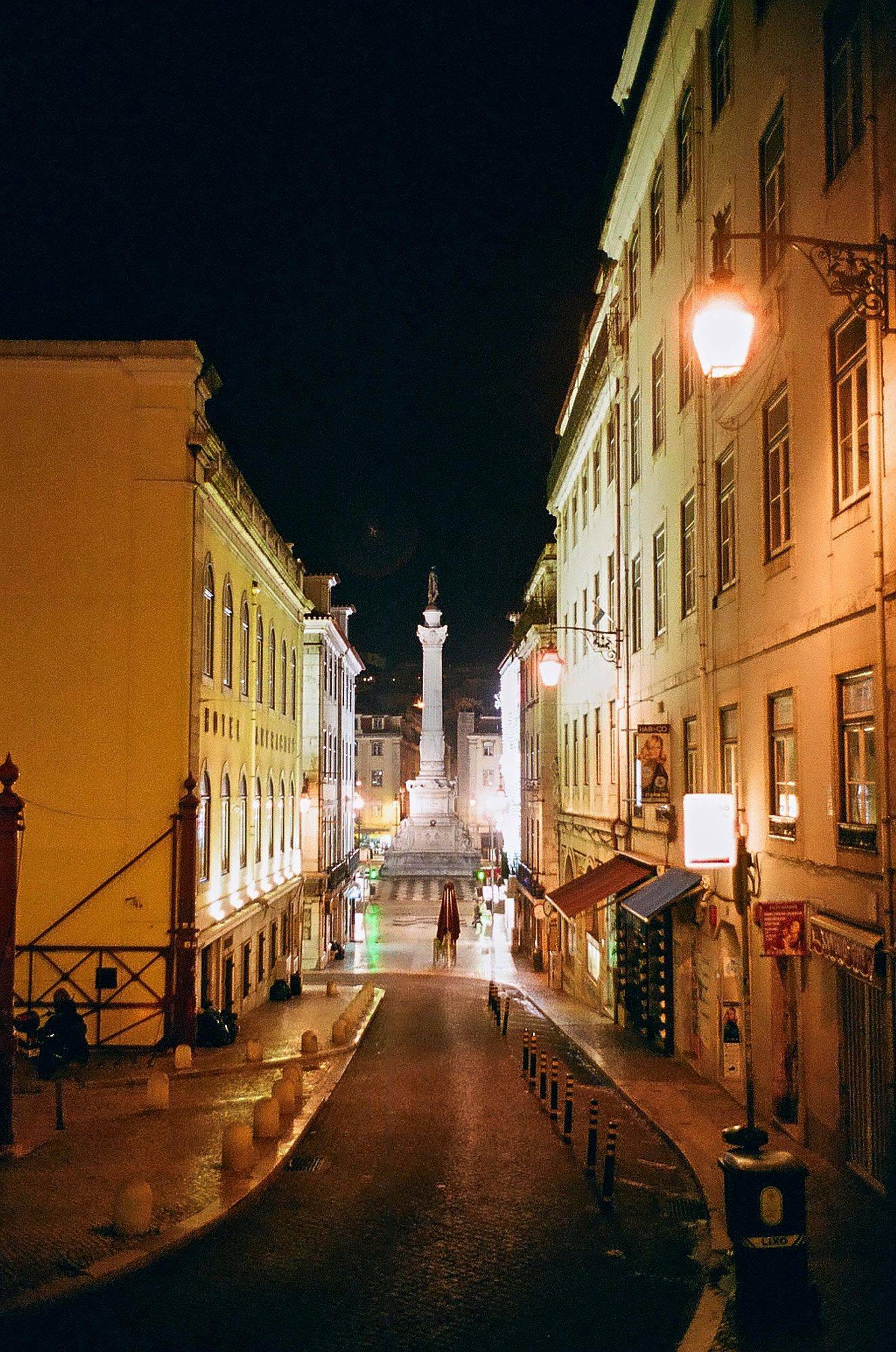 Olive oil dinner in Lisbon
So, on a rainy December afternoon, I headed to Lisbon equipped only with my analog camera and a few rolls of film. After being warmly welcomed, we of course had to have our first taste while we got to know each other. We were taken to Cafe Garrett in the heart of Lisbon that evening for a fantastic and surprising olive oil dinner. But see for yourself.
Chef of the olive oils
Leopoldo Garcia Calhau cooks in a kitchen that seems to be something of a hidden gem in Lisbon. When you walk in, which actually means you walk into the Teatro Nacional D. Maria II, all you see are a few plain tables and a small kitchen. As we all know, you shouldn't judge by appearances, especially when it comes to food, but at this point I wasn't quite sure of the direction. Leopoldo was asked to create an appropriate menu to accompany eight different olive oils, and let me tell you, he did. Each plate was a reflection of Portuguese cuisine, but with a modern interpretation. The chef naturally piqued my curiosity and I had to visit his workspace. He told me that his cuisine is never overdosed with too many ingredients, but with a lot of emotions and memories. If you ask me, this is exactly the way to go and clearly stands out from other chefs. Leopoldo left a strong impression on me and you can find another recipe inspired by him here.
Thanks for this delicious memory.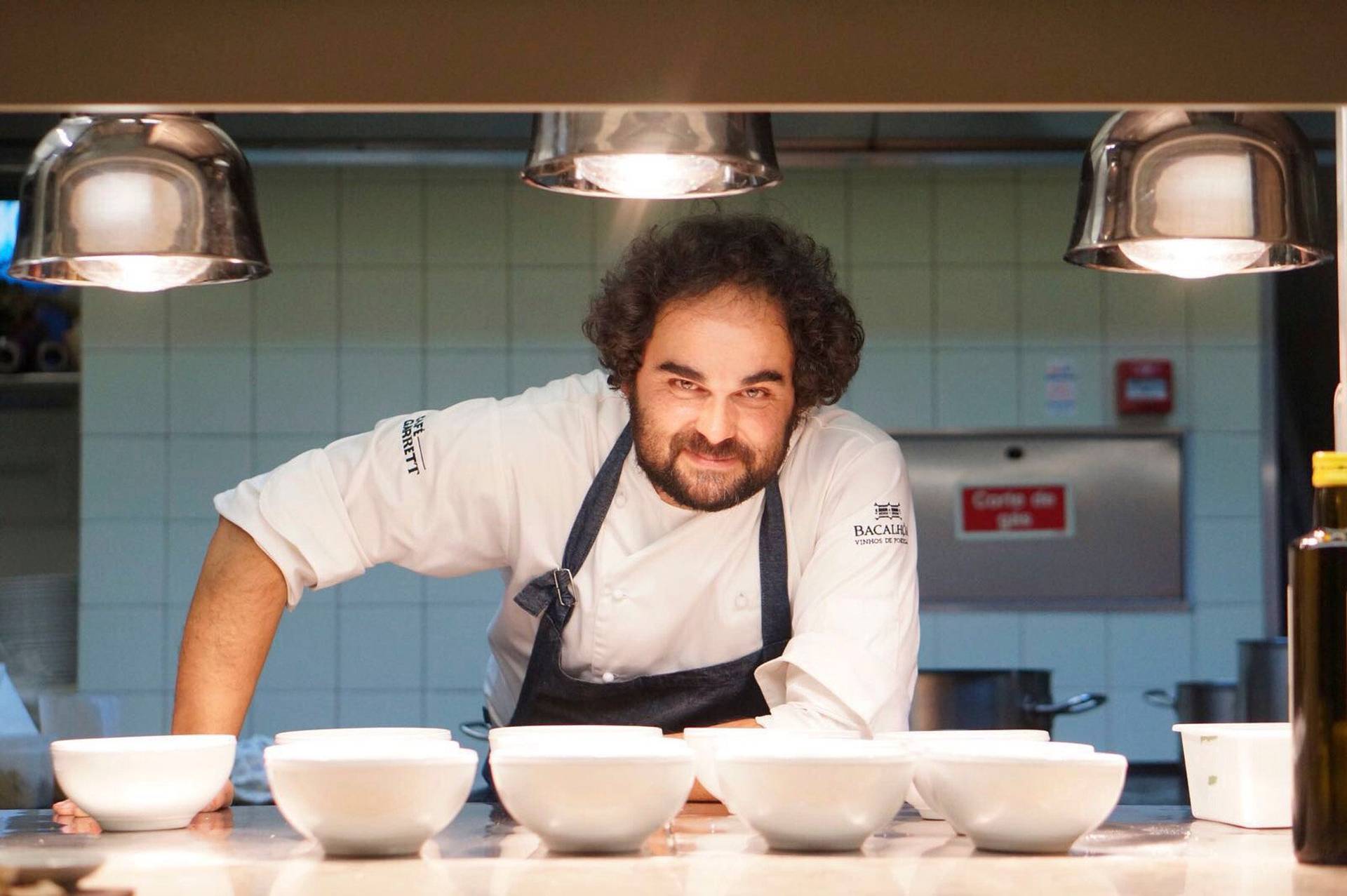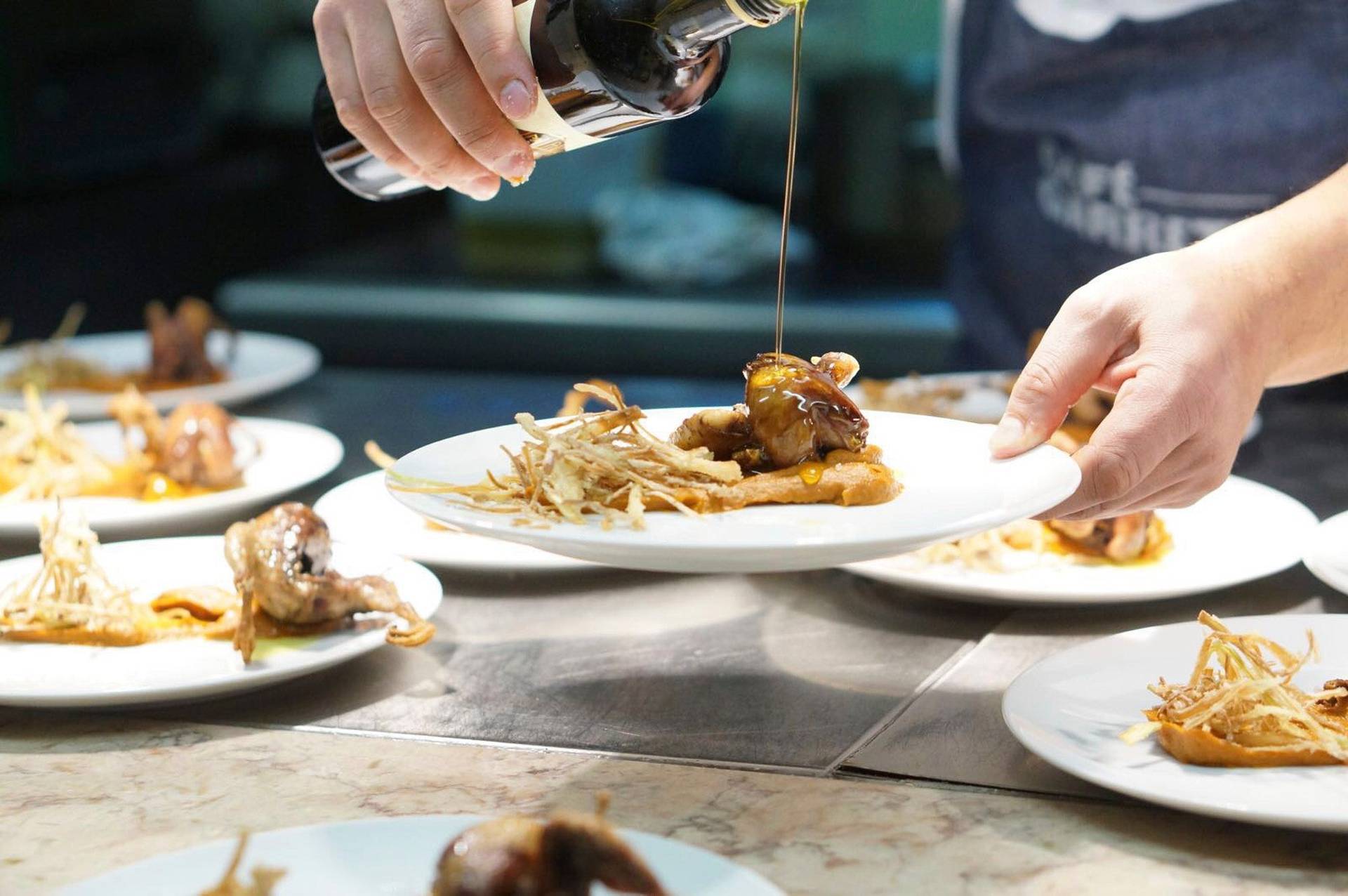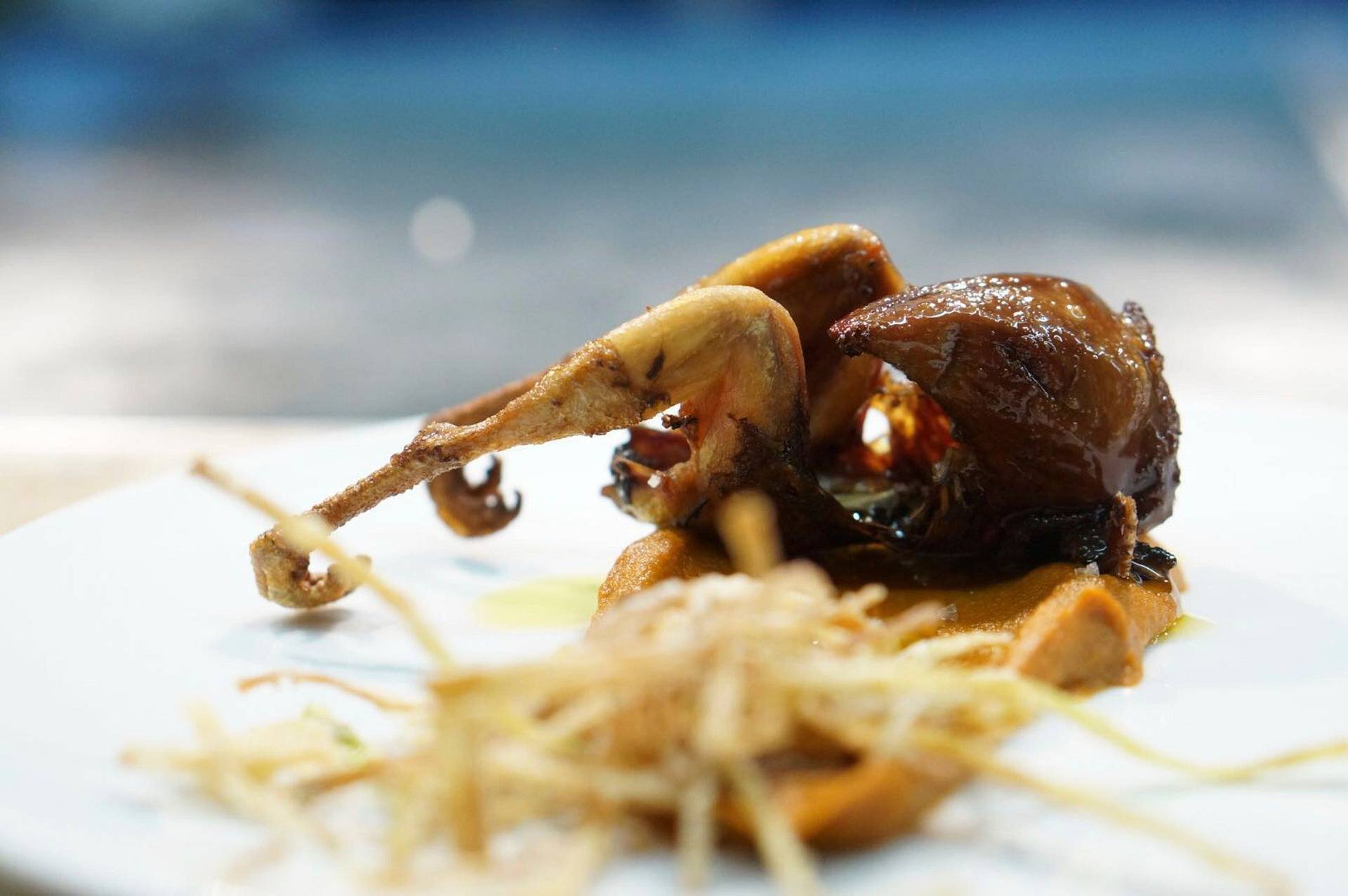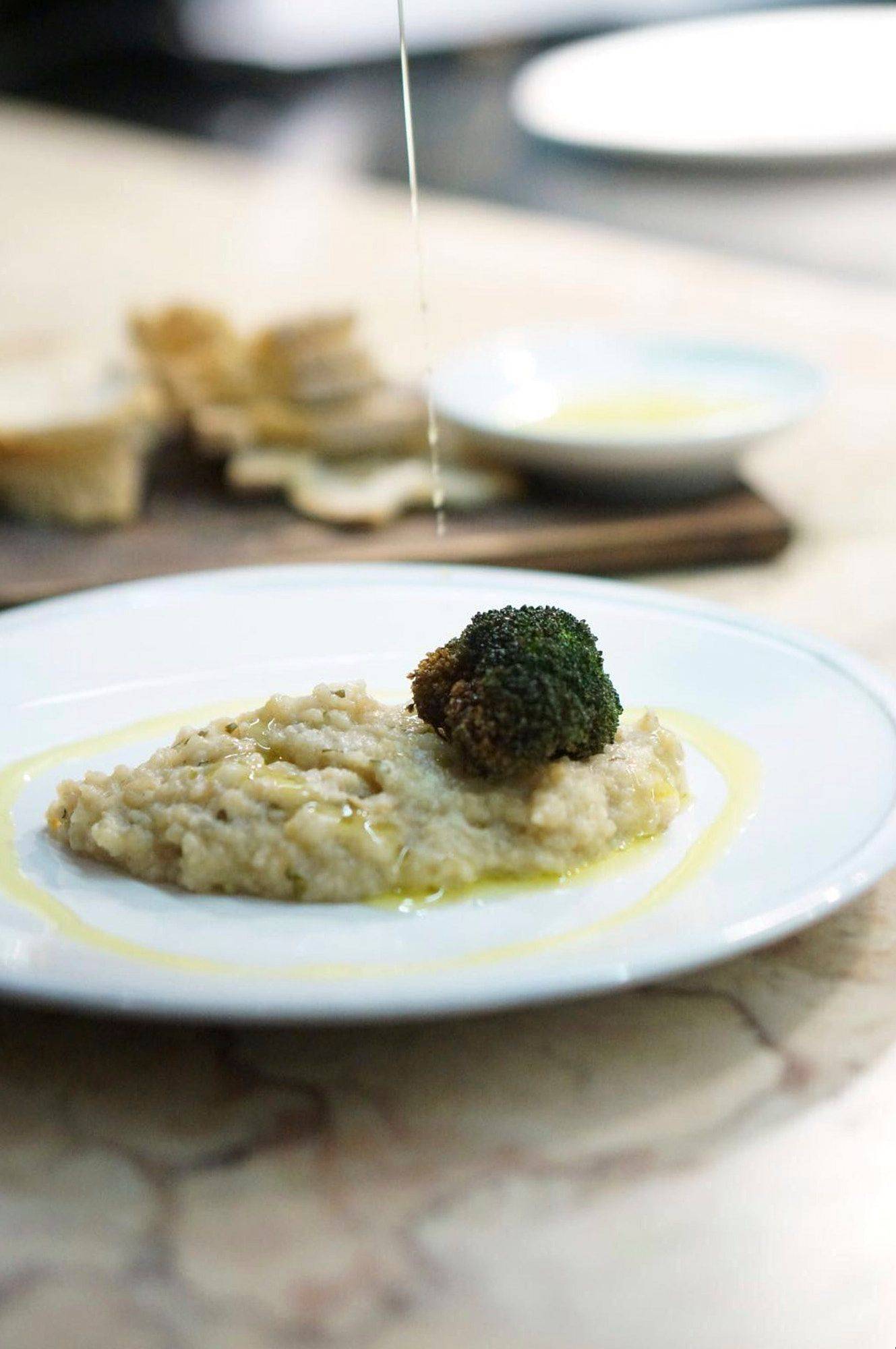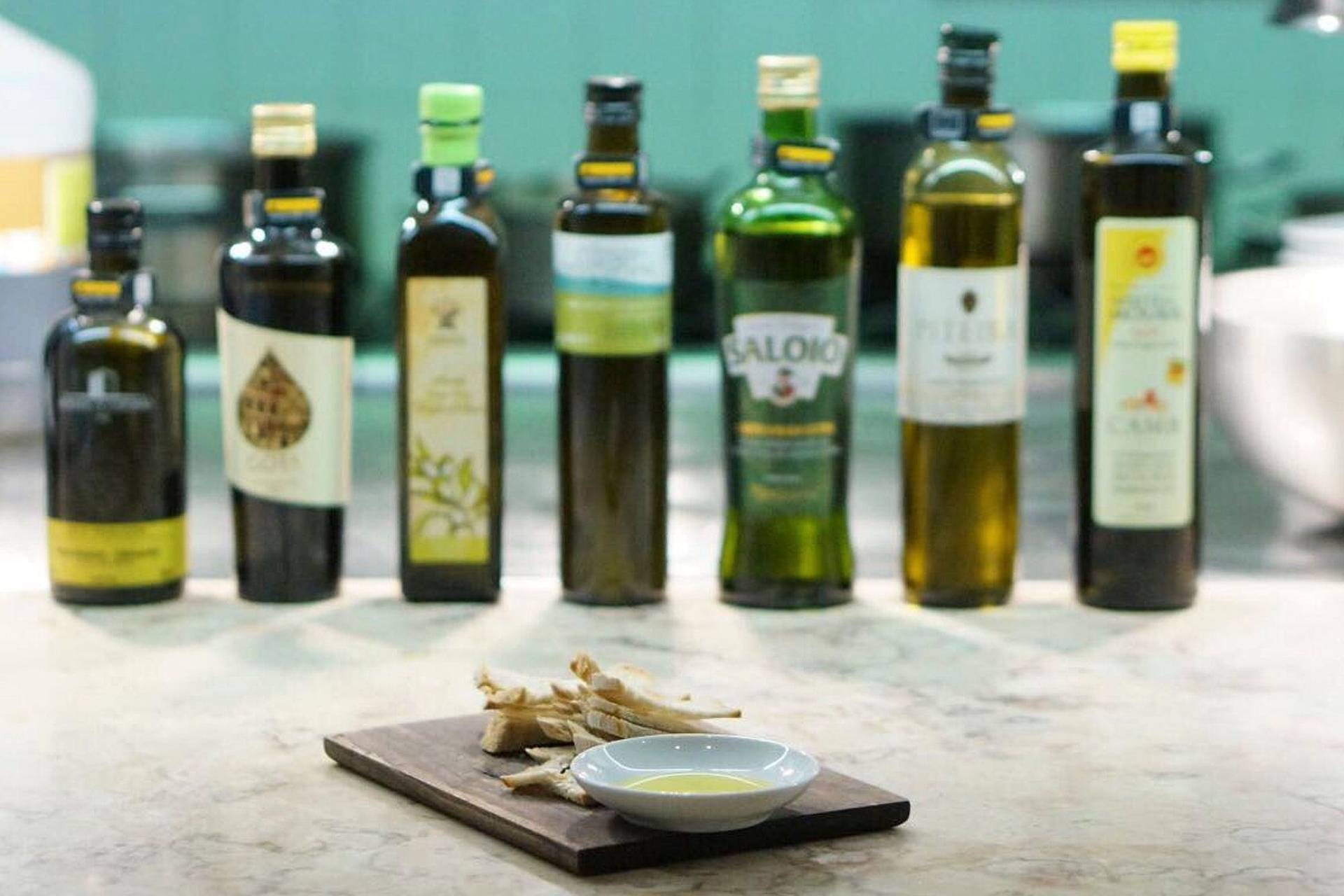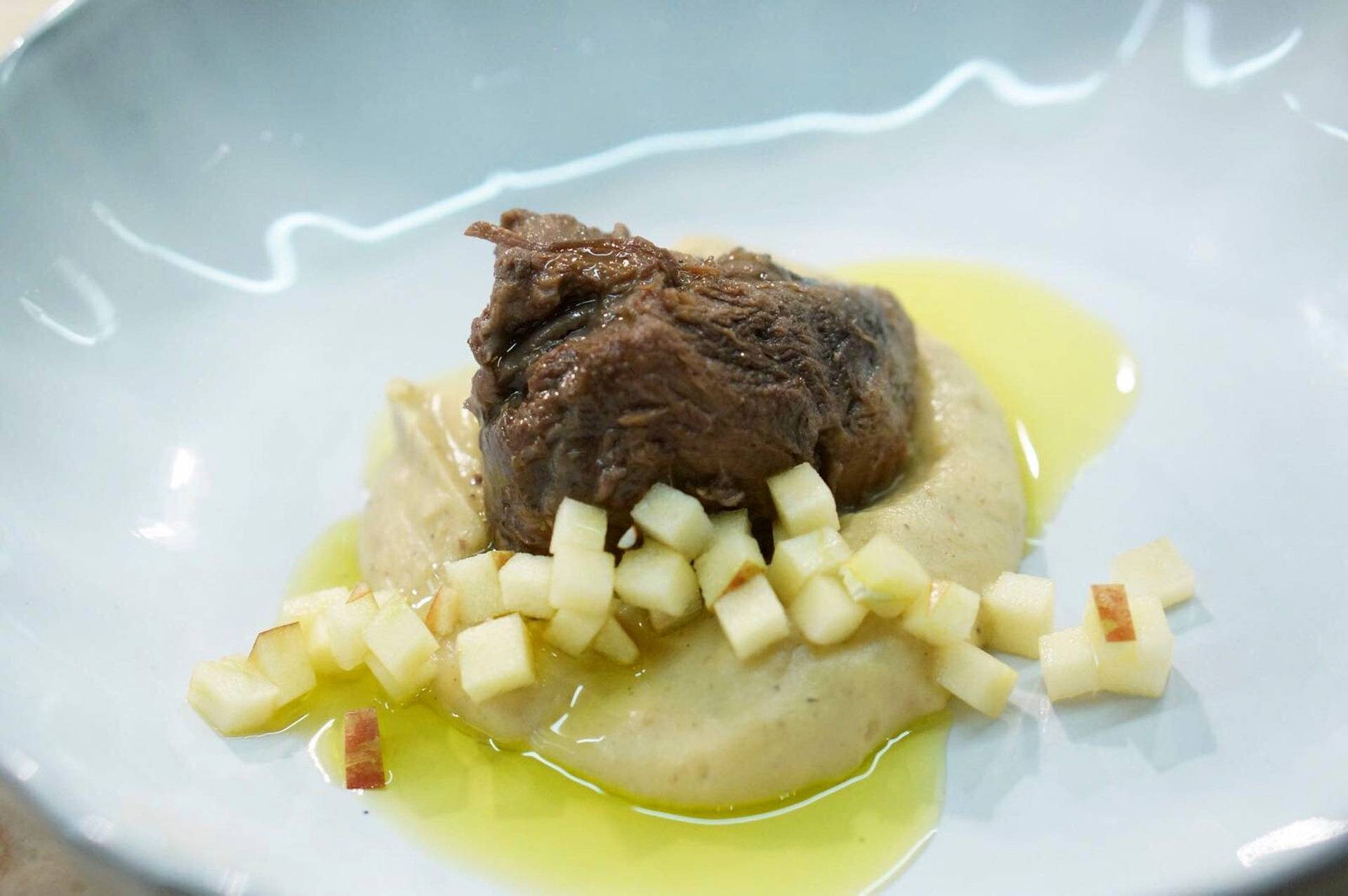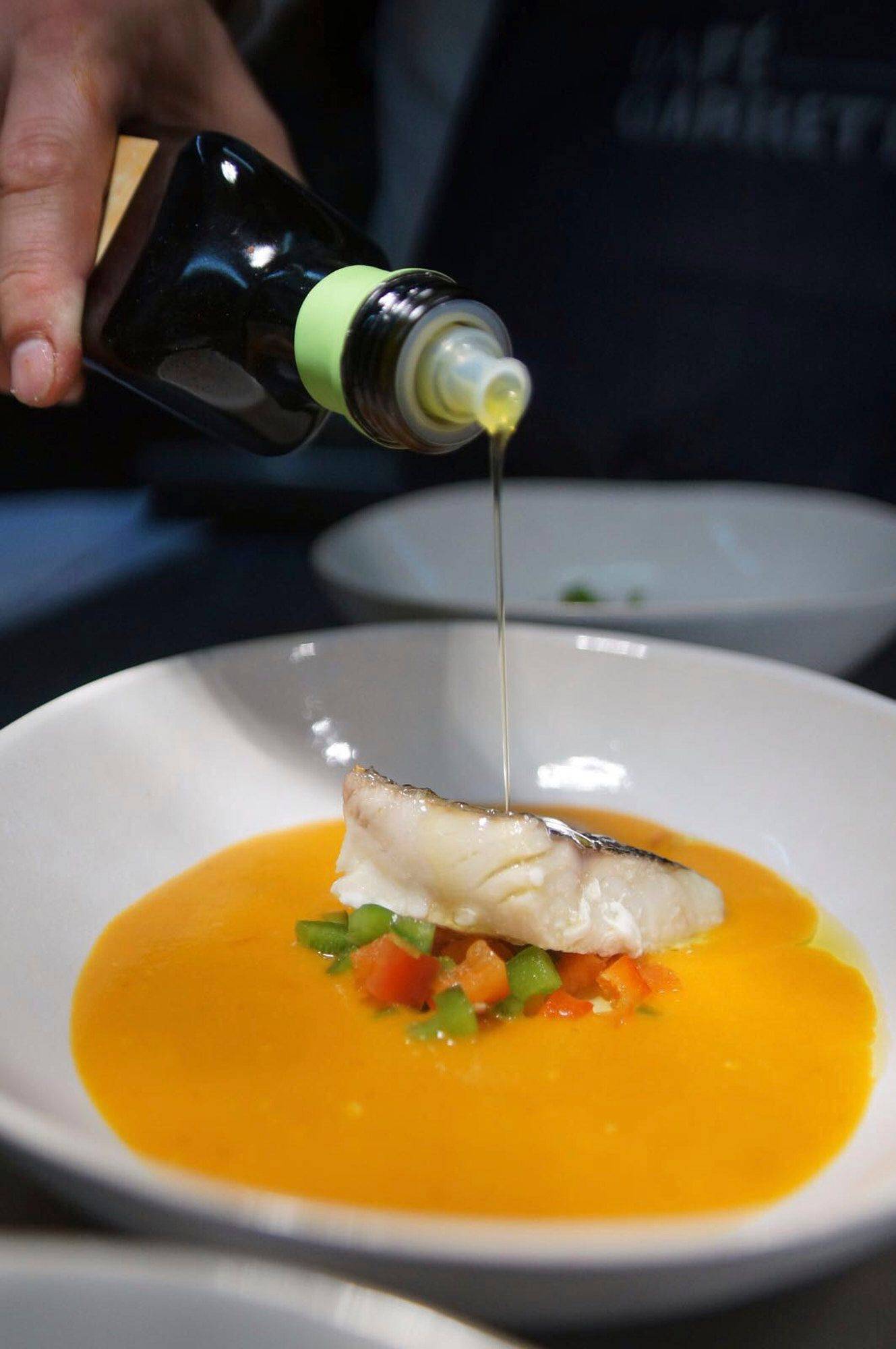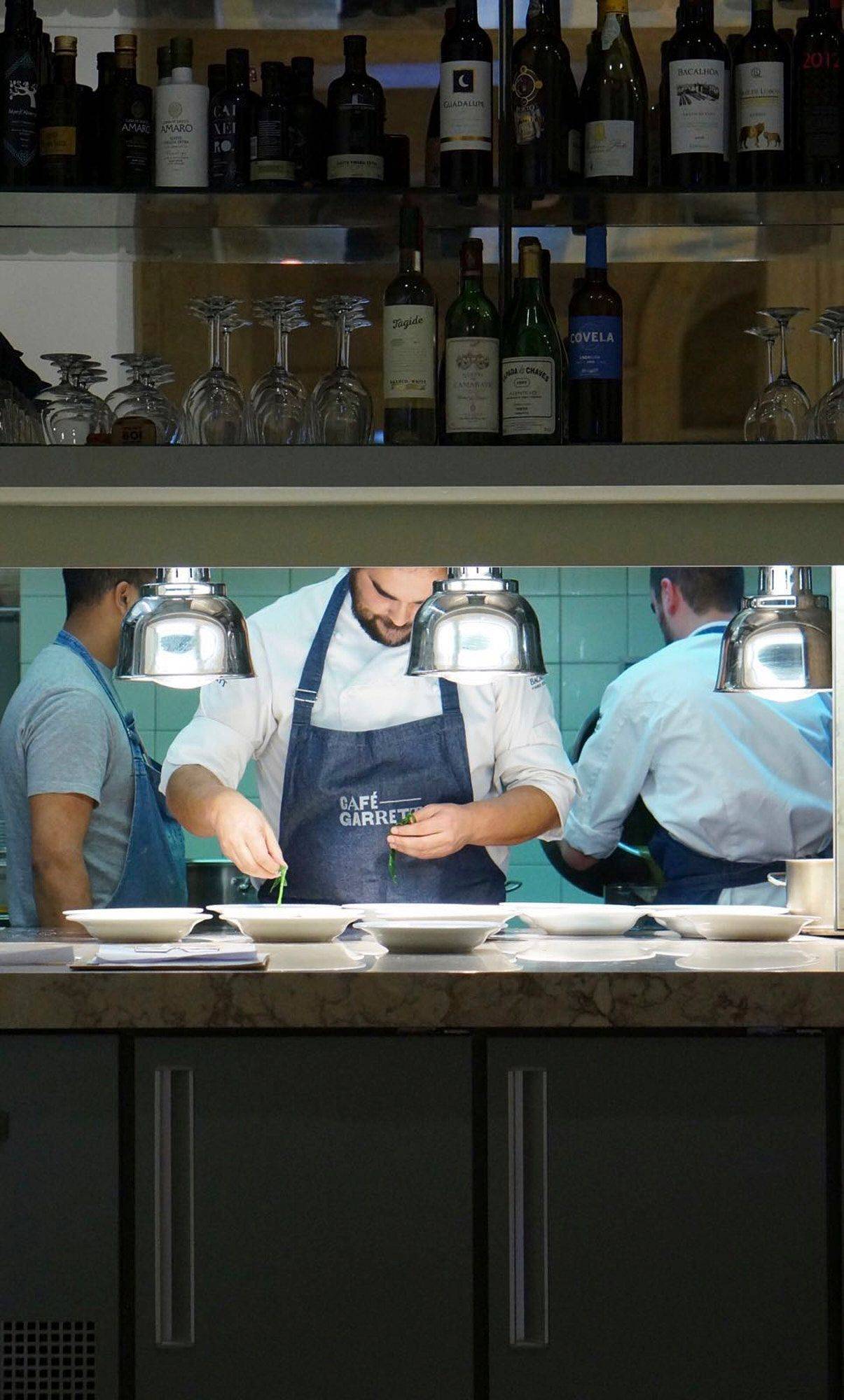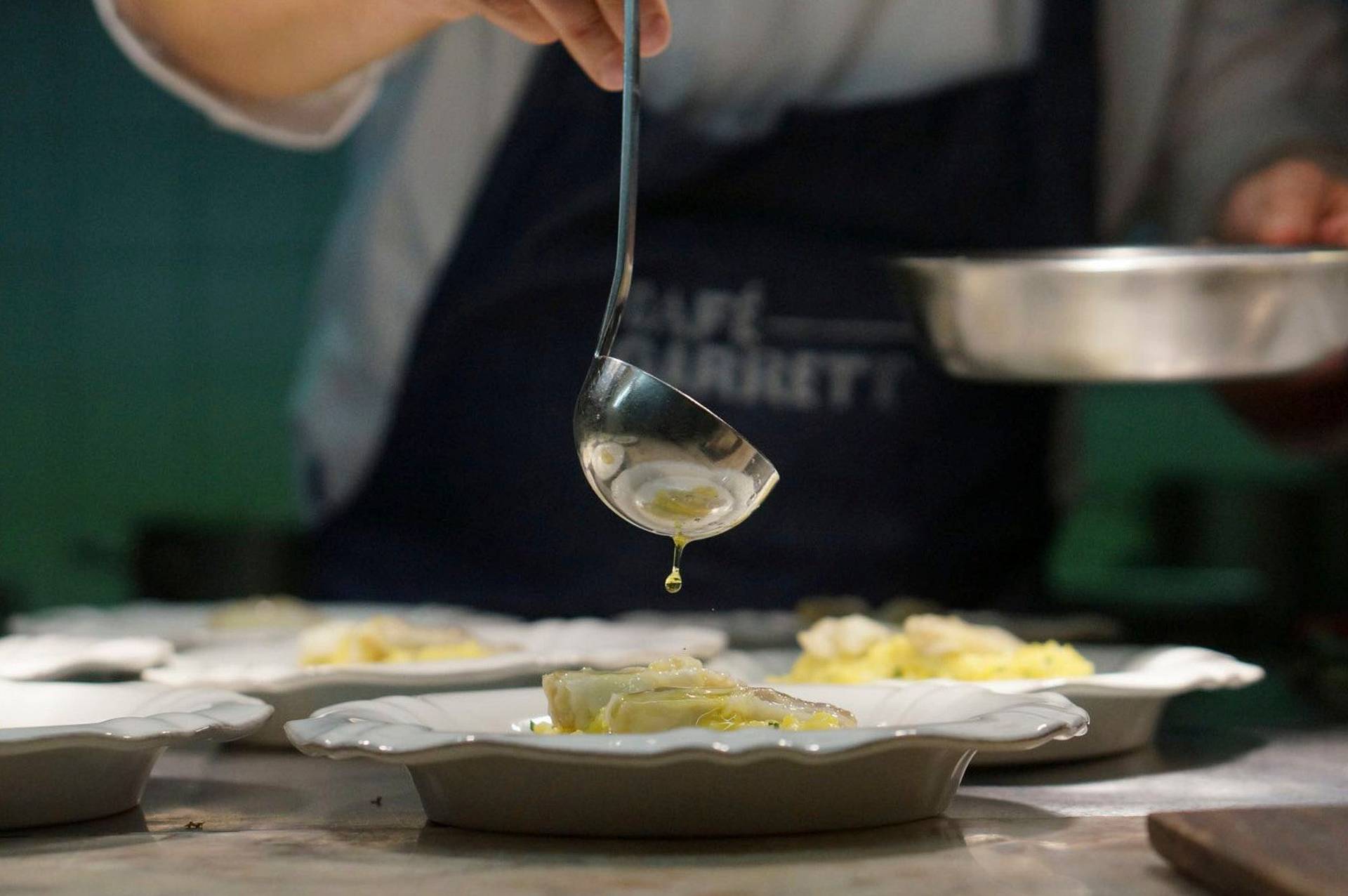 The olive tree
Did you know anything about growing olive trees and how their sap becomes oil? I certainly didn't, but I also use it every day. These trees take years to grow in a natural environment. The picture below shows a tree with seven years of growth, pretty small, right? The older the trees get, the more they change. Eventually the roots become hollow and start to twist, which also makes them a home for bats. Each tree shows its personality, just like a wrinkled old face, full of character.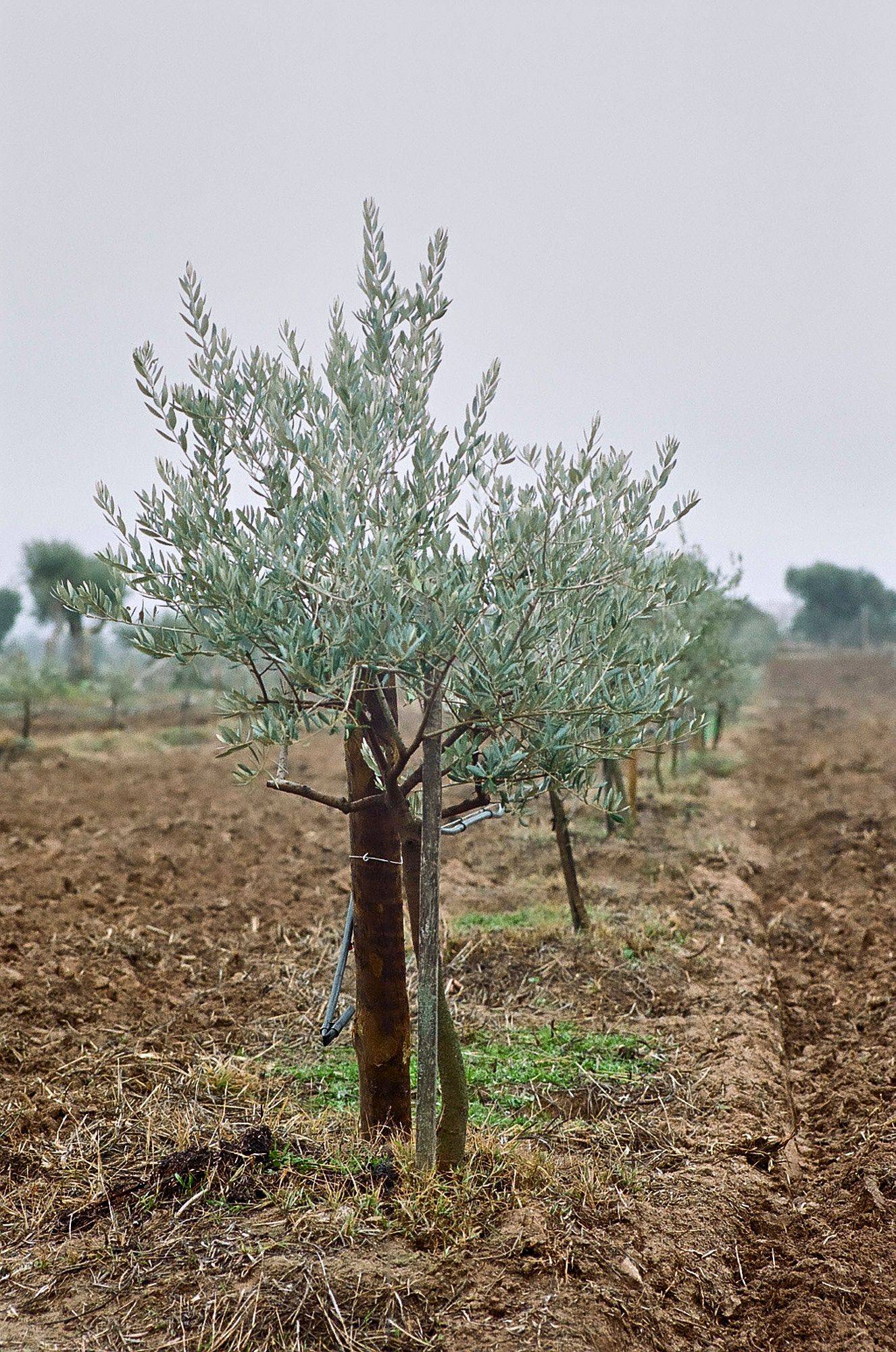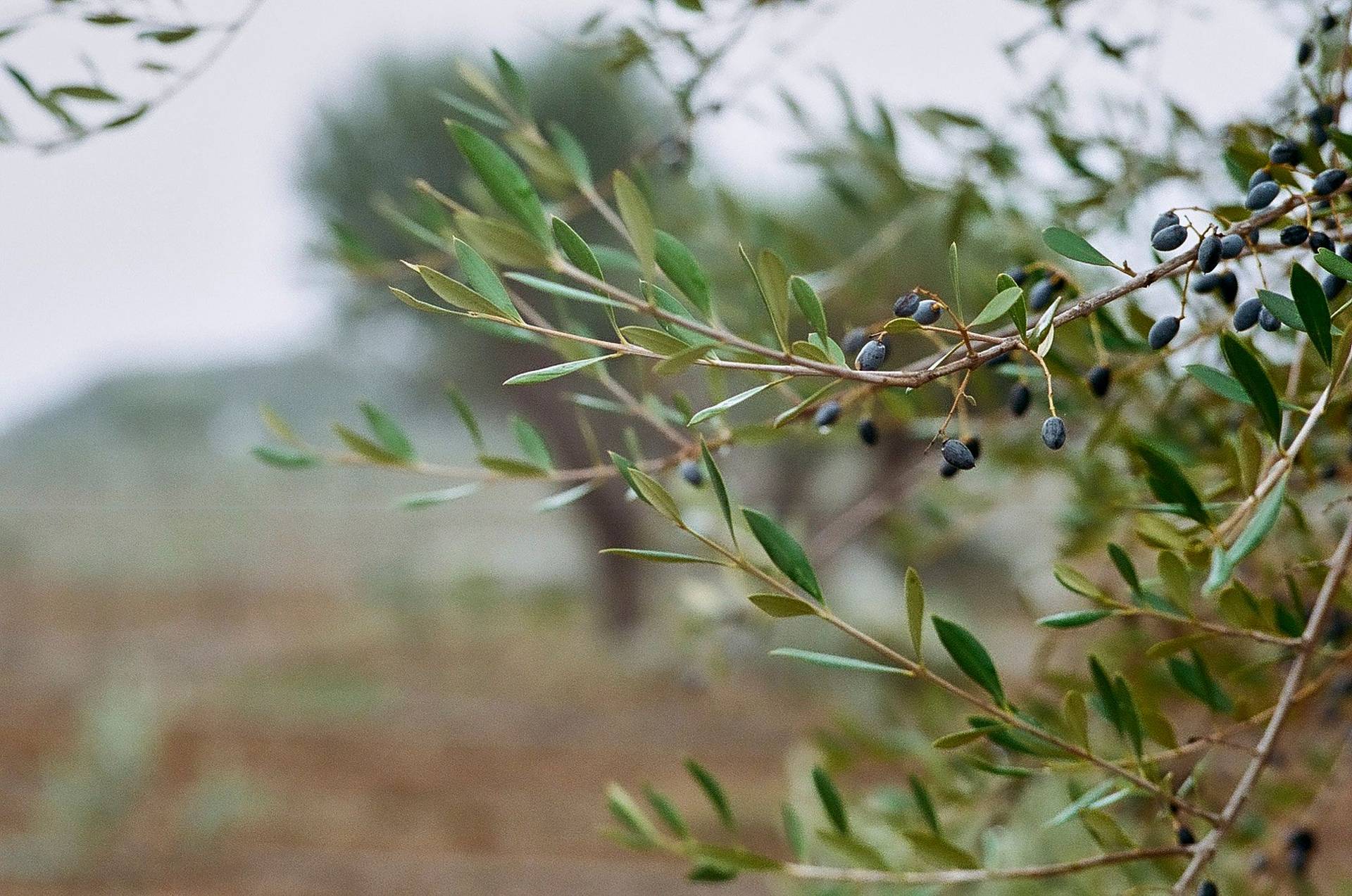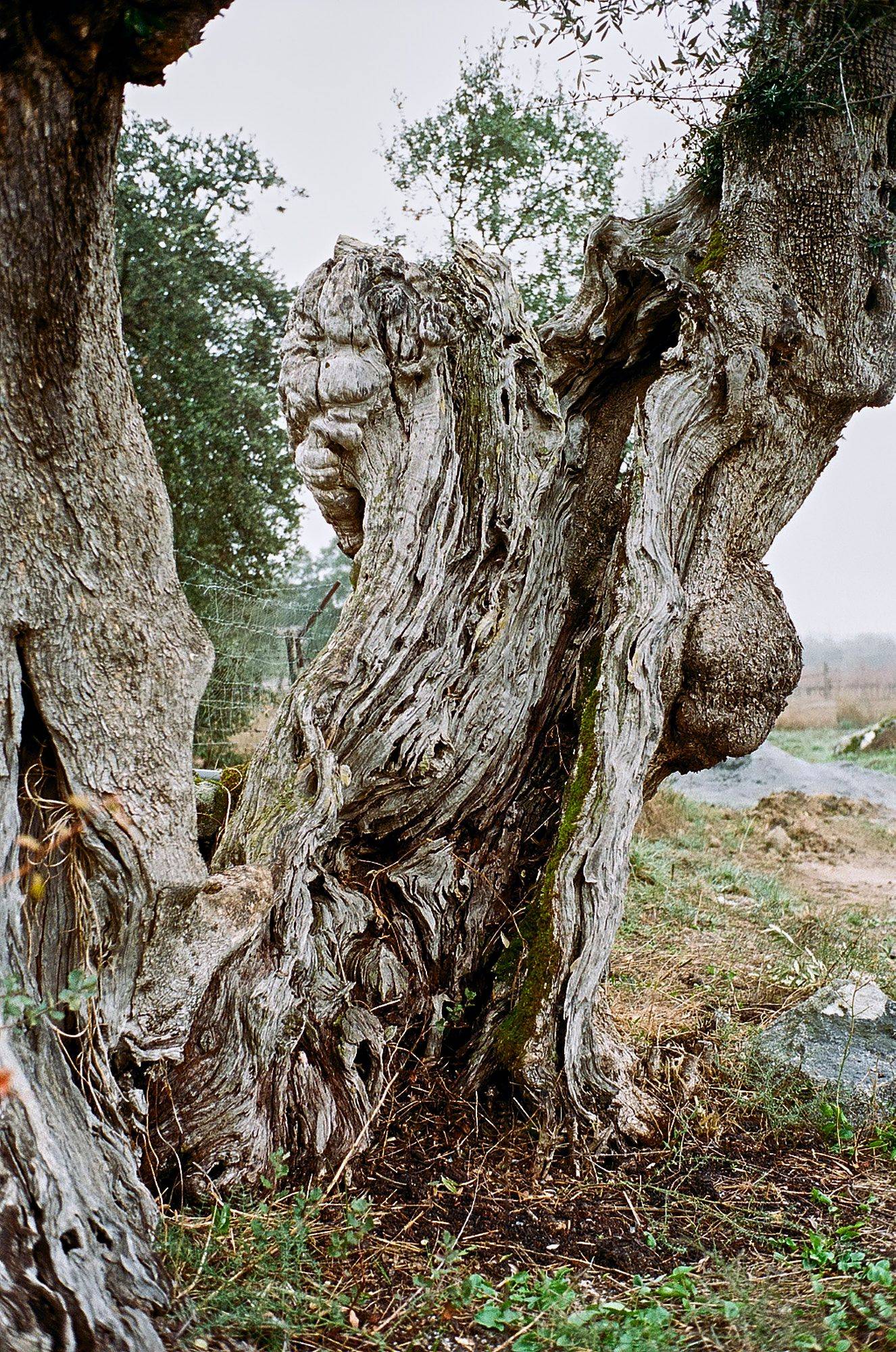 The olive oil production
The process of olive oil production is perhaps not the most difficult, as it is not too complicated, but these few steps must be taken seriously to improve the result. I think it is the same with so many other things in life. Concentration is required in any activity. To make a long story short, the olives are pureed and a centrifuge is used to try to extract the oil from the water. Then it is filtered, but the biggest influence on the taste is probably the mixture of the different olives. Their taste is strongly related to the weather. Too much rain or cold leads to a loss of quality, but this is something that we humans cannot change.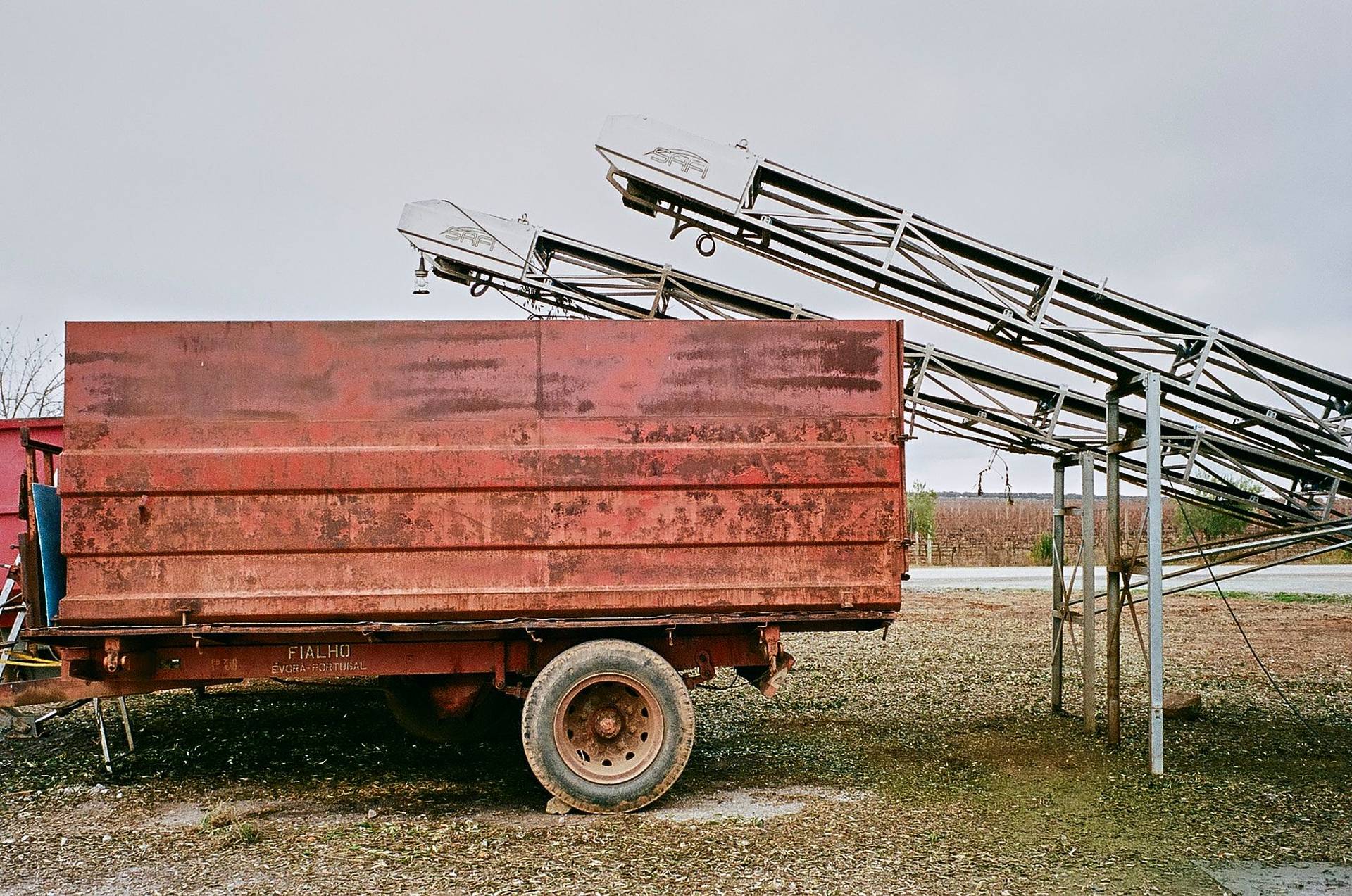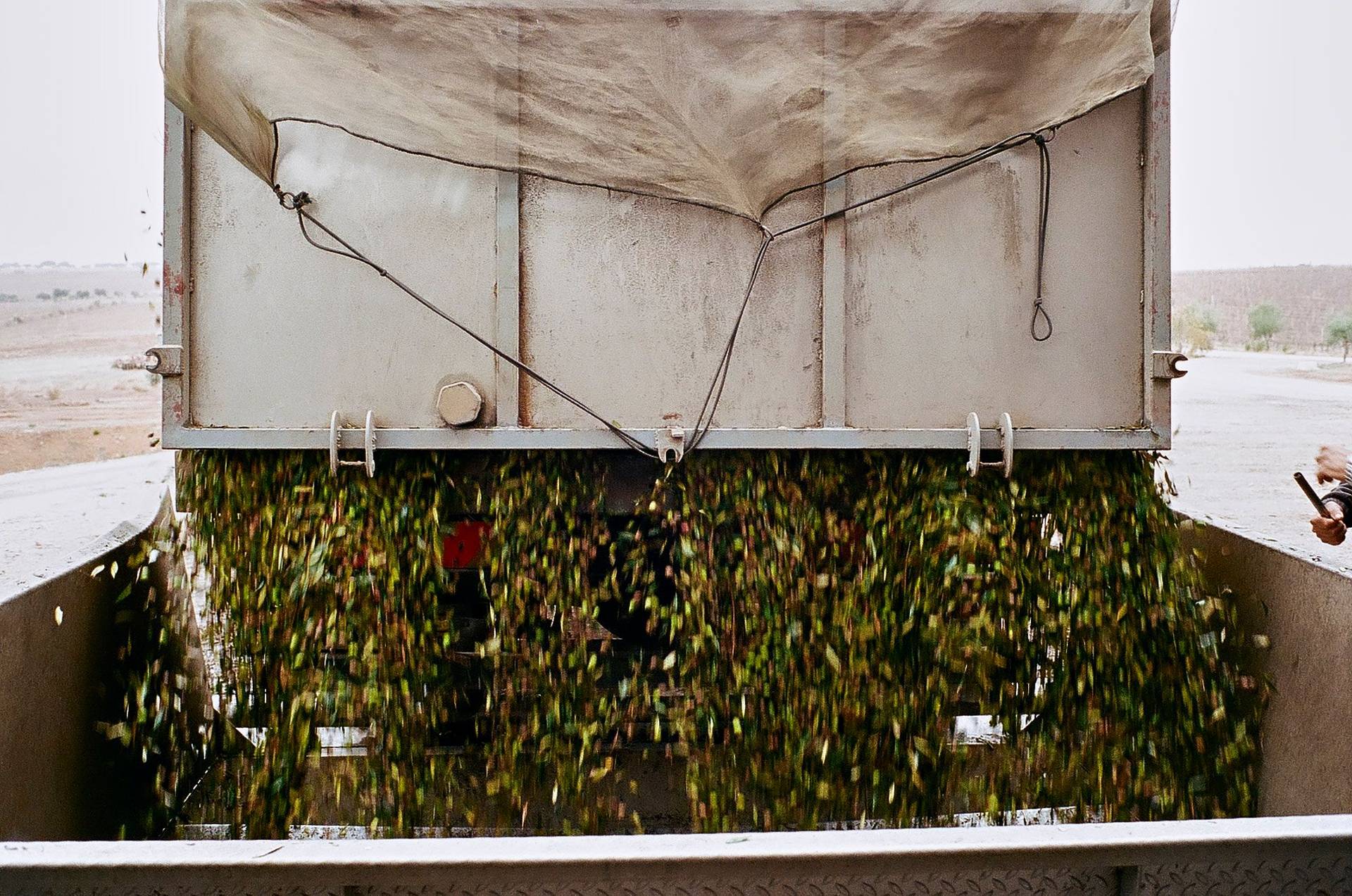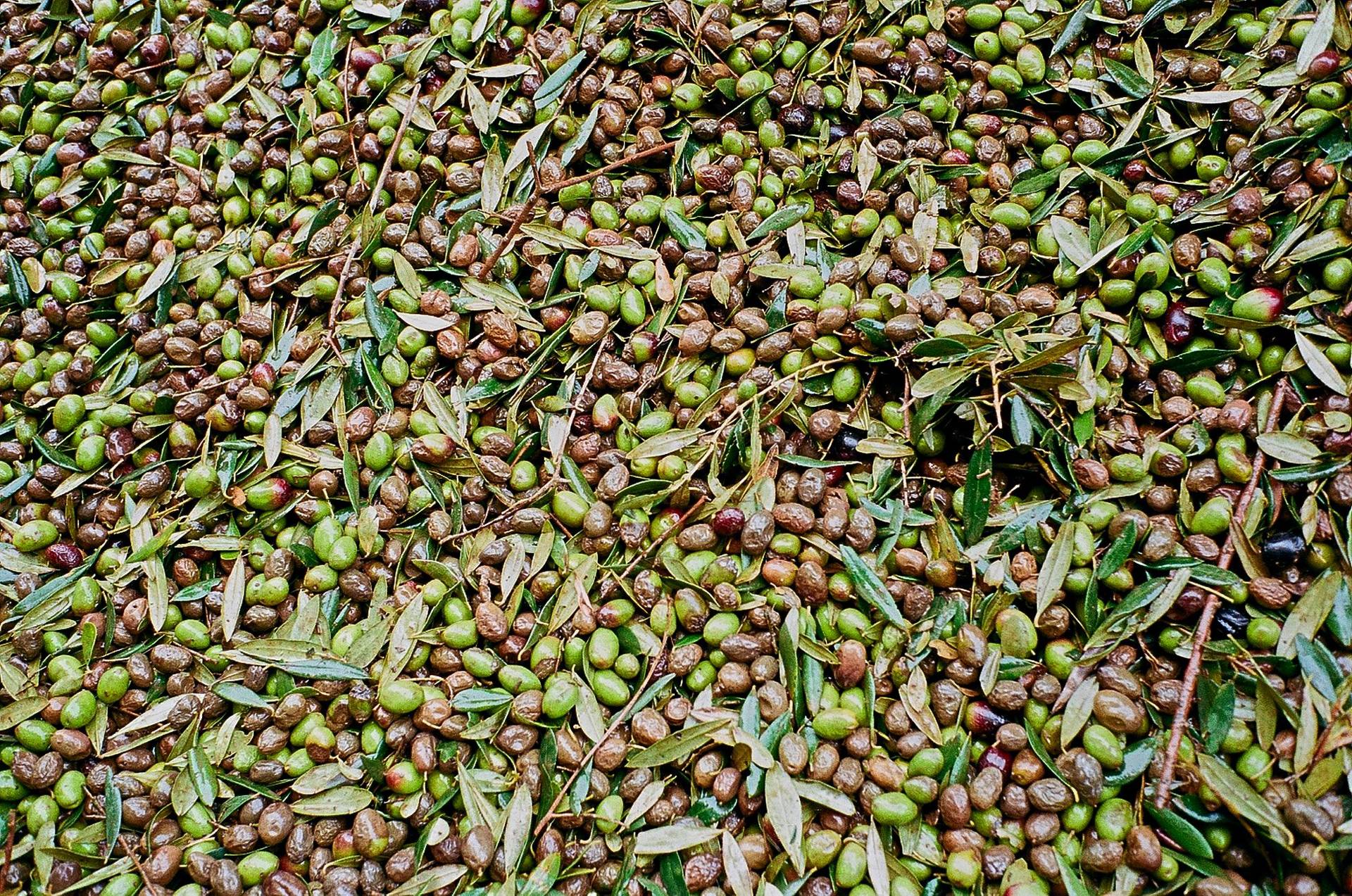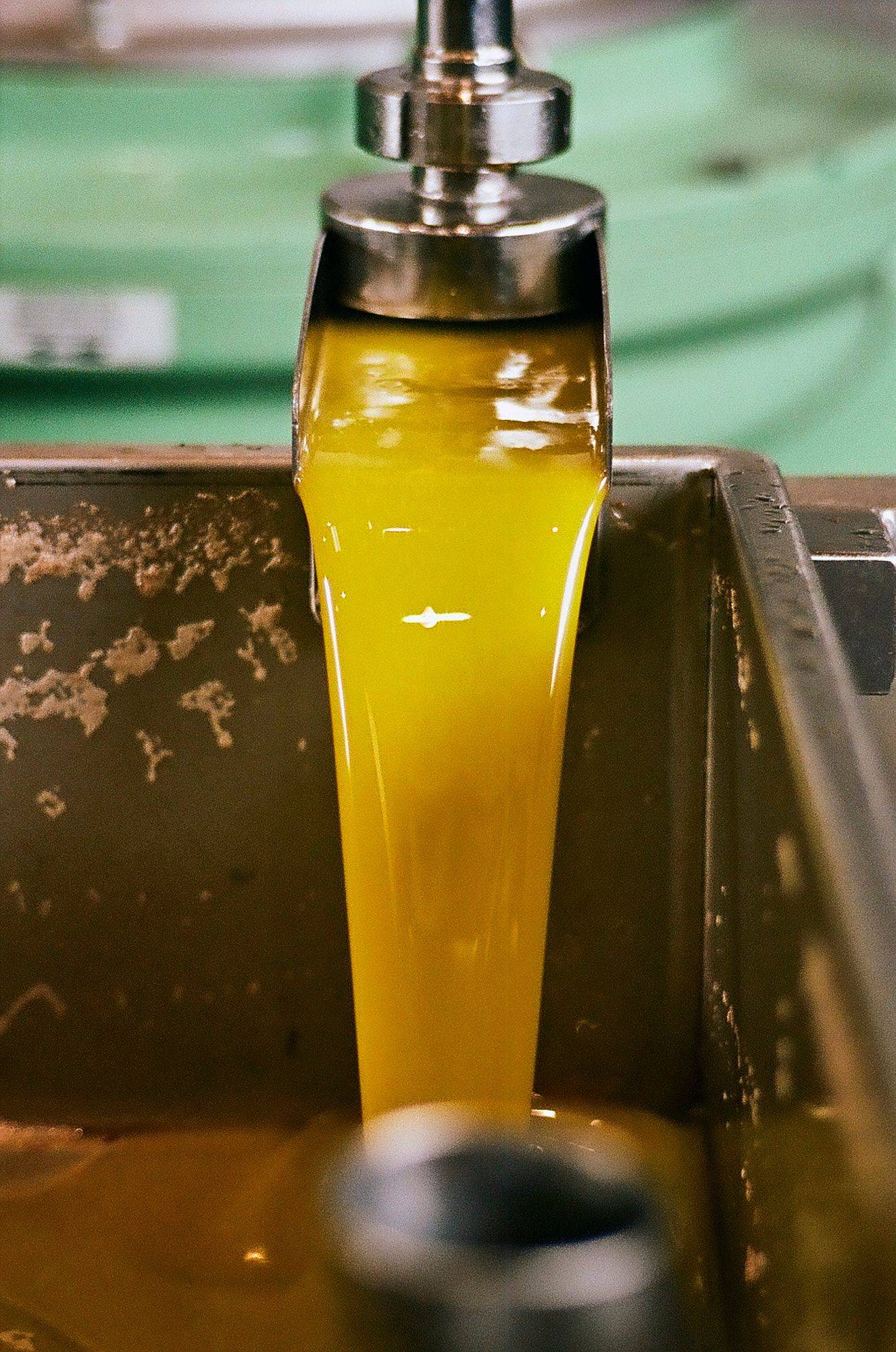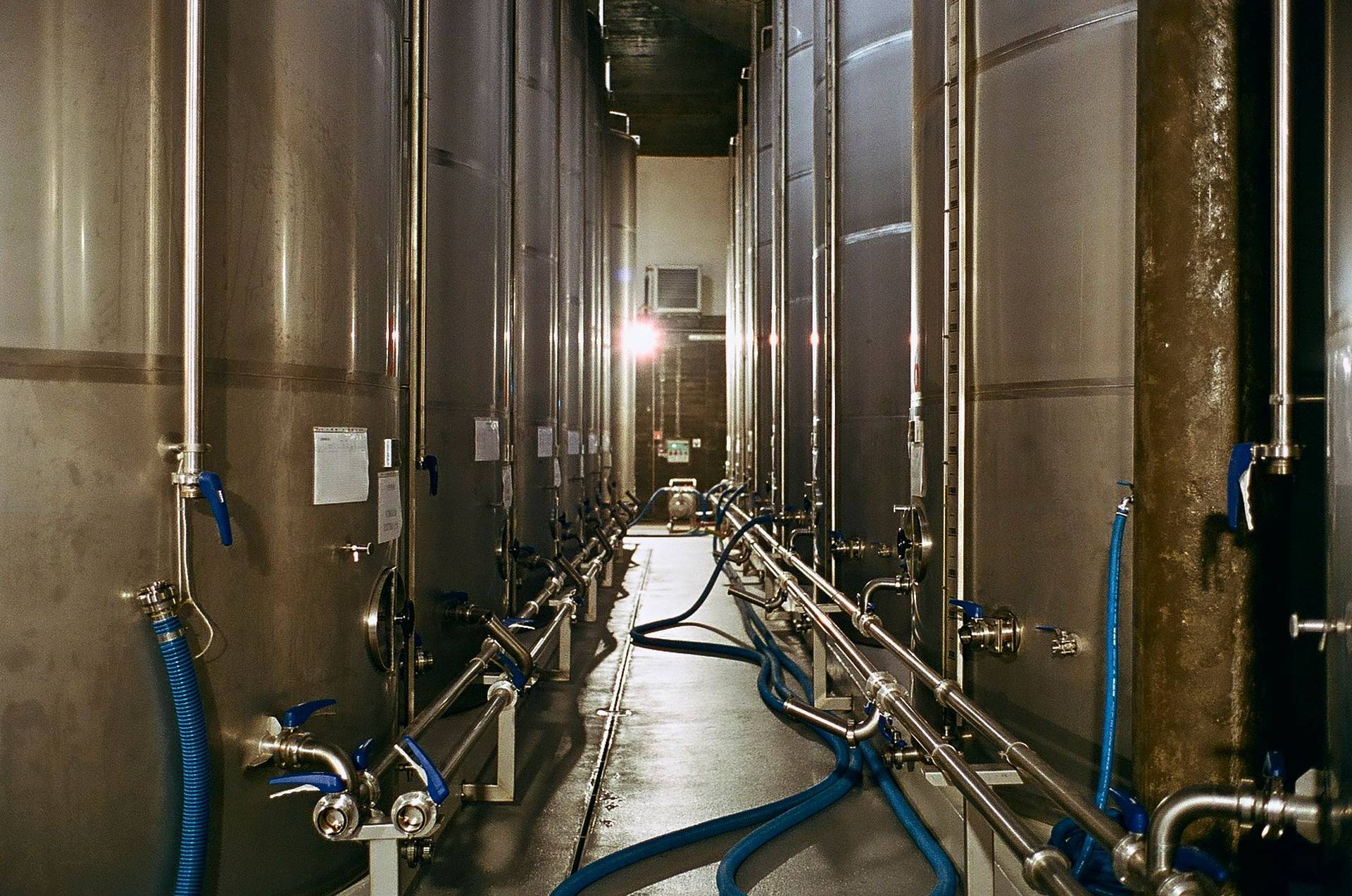 Courela do Zambujeiro
Courela do Zambujeiro means "the field of the old olive tree" in Portuguese, the name of this property in Redondo, Alentejo, located 130 km east of Lisbon. This farm was the first on our list and, in a way, my favorite. This quinta in a nature reserve was born from the meeting of Eduarda and Michel. The farm is the realization of a dream of one of the founders. They believe that whoever has tasted the olive oil of an artisan feels the attention and dedication that he has put in its production. This oil by its quality and small bottling quantity was intended only for his family and very close friends who appreciate the importance of this product for their food.
Eduarda's family has been dedicated to the production of port wine and also some olive oil in the Douro region for more than a hundred years. The goal of Eduarda and Michel was to develop an organic agriculture in a land with protected nature. This task was facilitated by the knowledge that Eduarda's family had acquired over the centuries. "When we acquired this quinta, an olive grove with trees already 400 years old, we immediately found the flavors of our childhood and the desire to realize our dream and produce an excellent olive oil awoke in us."
From this dream the organic olive oil Courela do Zambujeiro was born, respecting the tradition and cultural values of Alentejo, the environment and the earth. An oil so pure and so healthy. A very impressive statement of these two.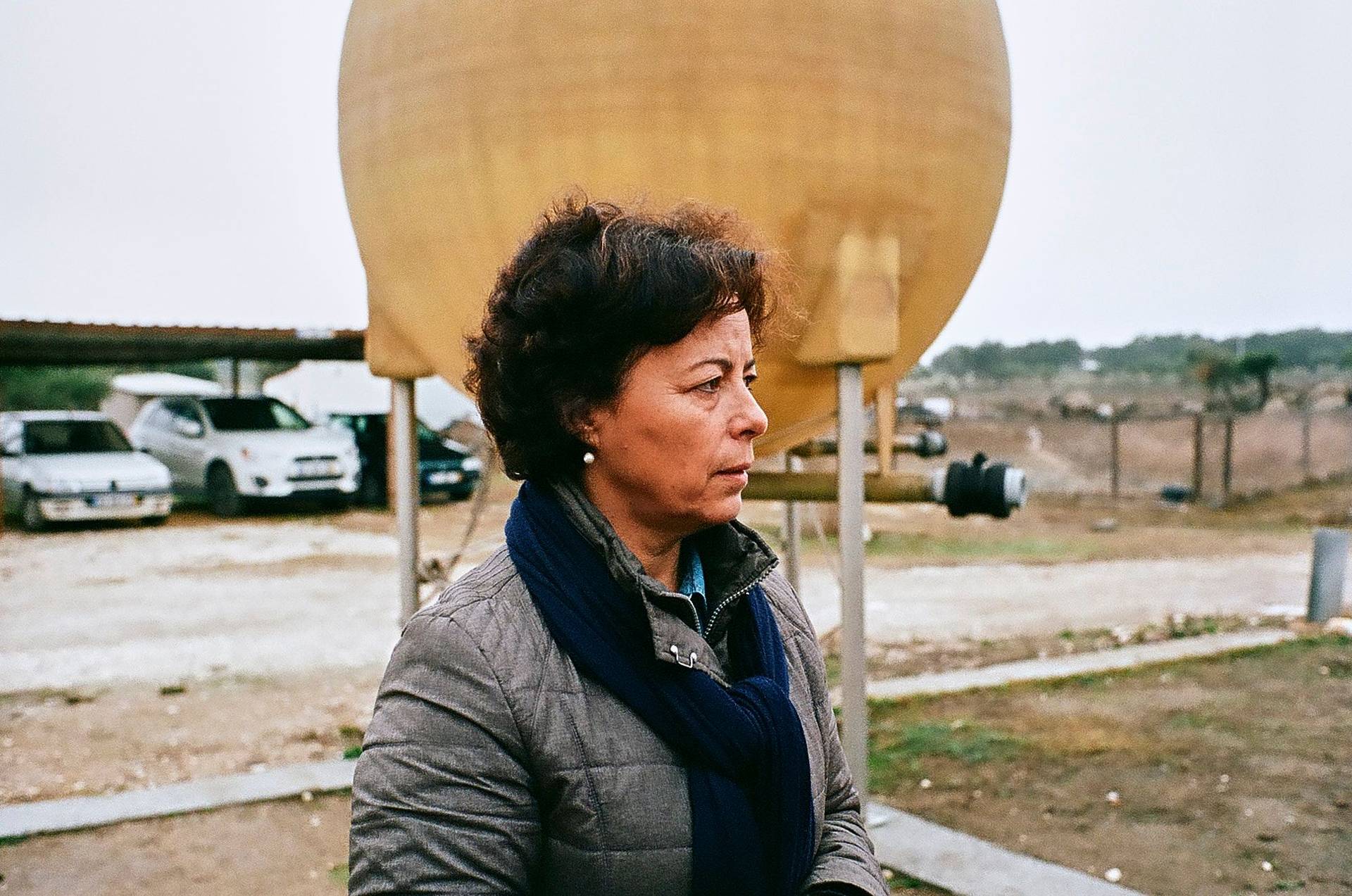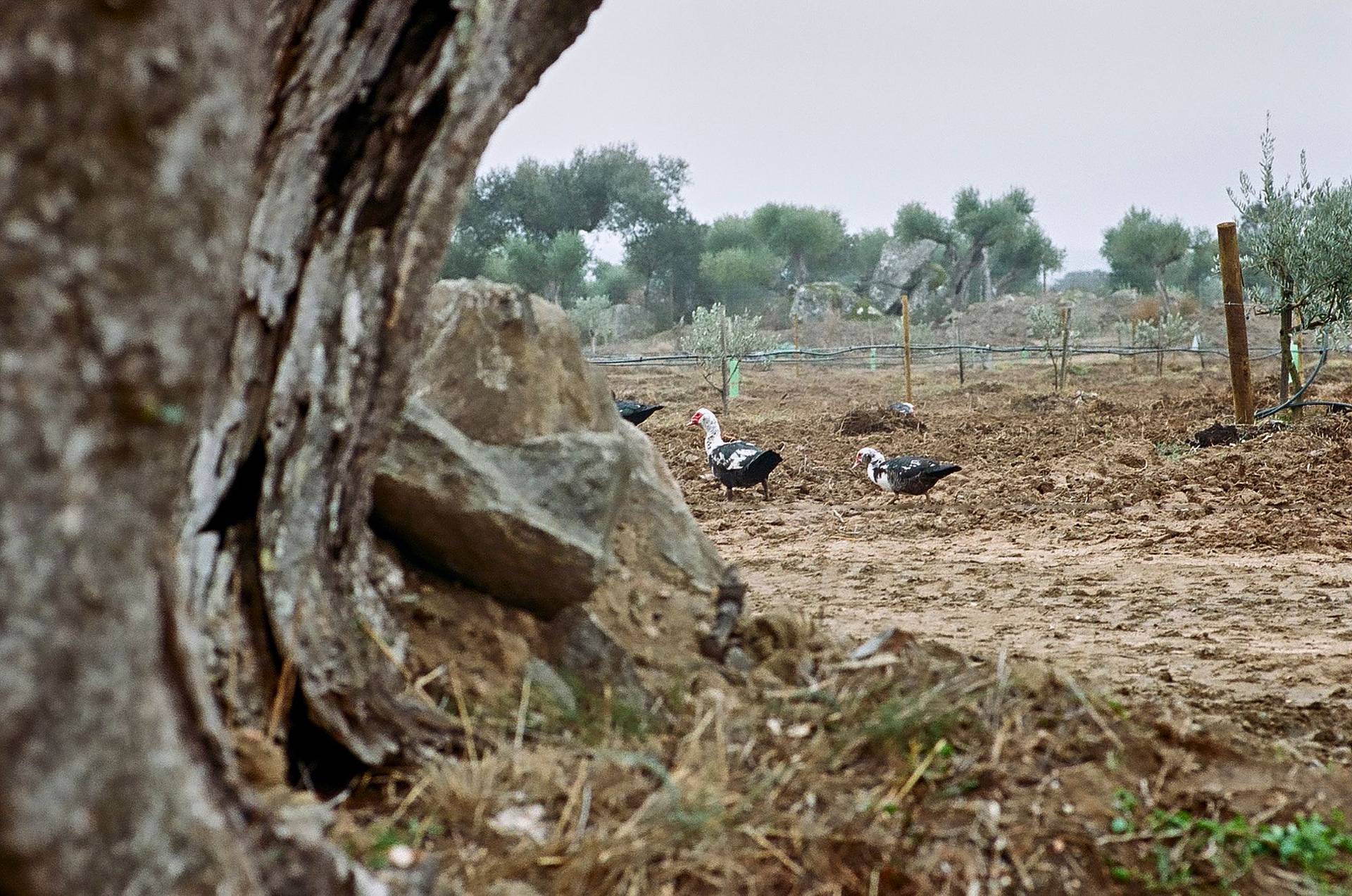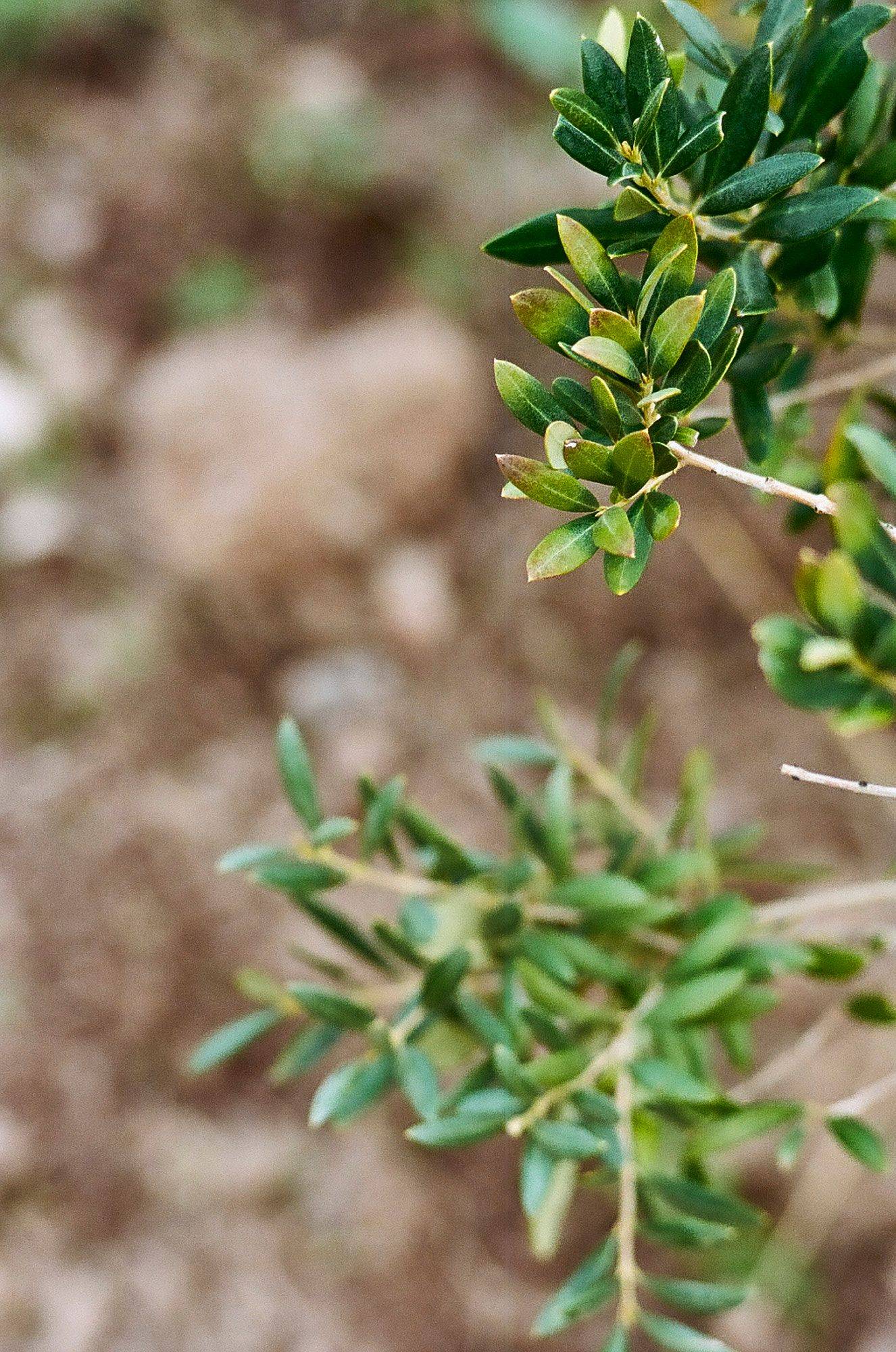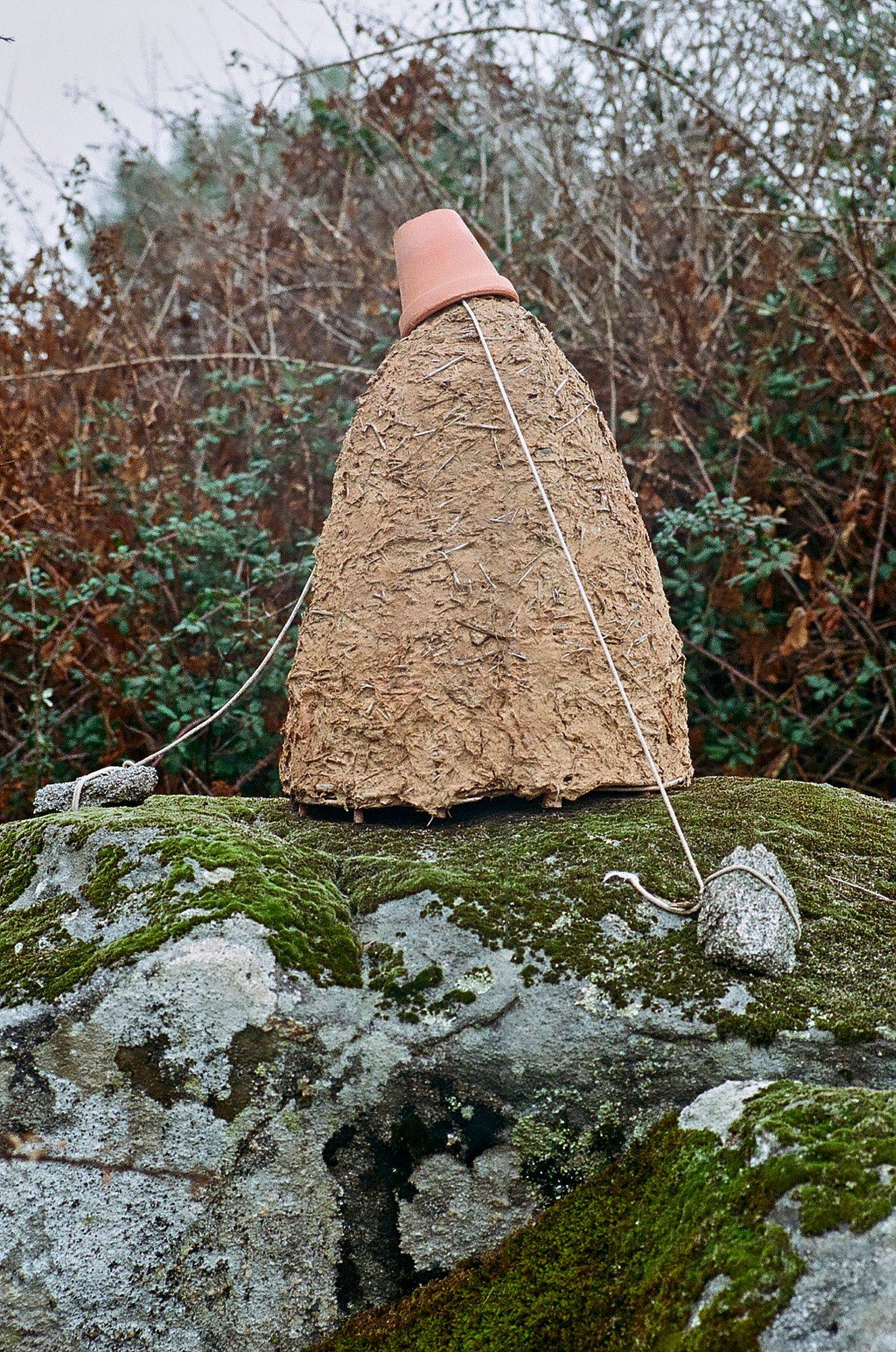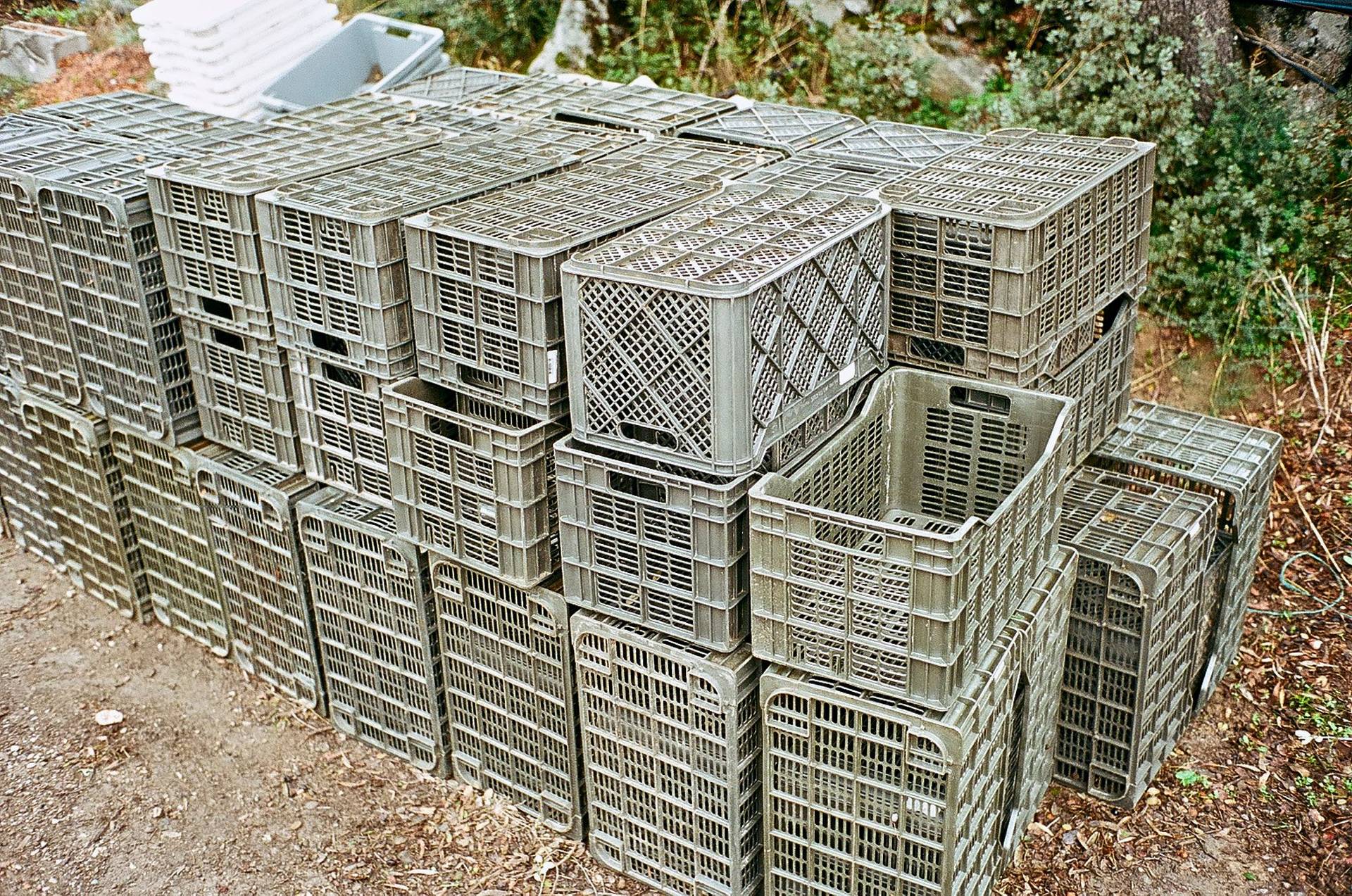 Esporão
This farm was certainly another model, not only in terms of size and management, but also diversity. "The Esporão project started in the Alentejo out of an irrepressible desire to make the best wines." This is the basis for everything they do and something they extend to other products and regions. Everywhere they go, nature inspires them and helps to improve it. They respect and protect it and build a promising future. Their goal is to always act responsibly. This responsibility is neither abstract nor only collective: it is individual, even for everyone who deals with Esporão.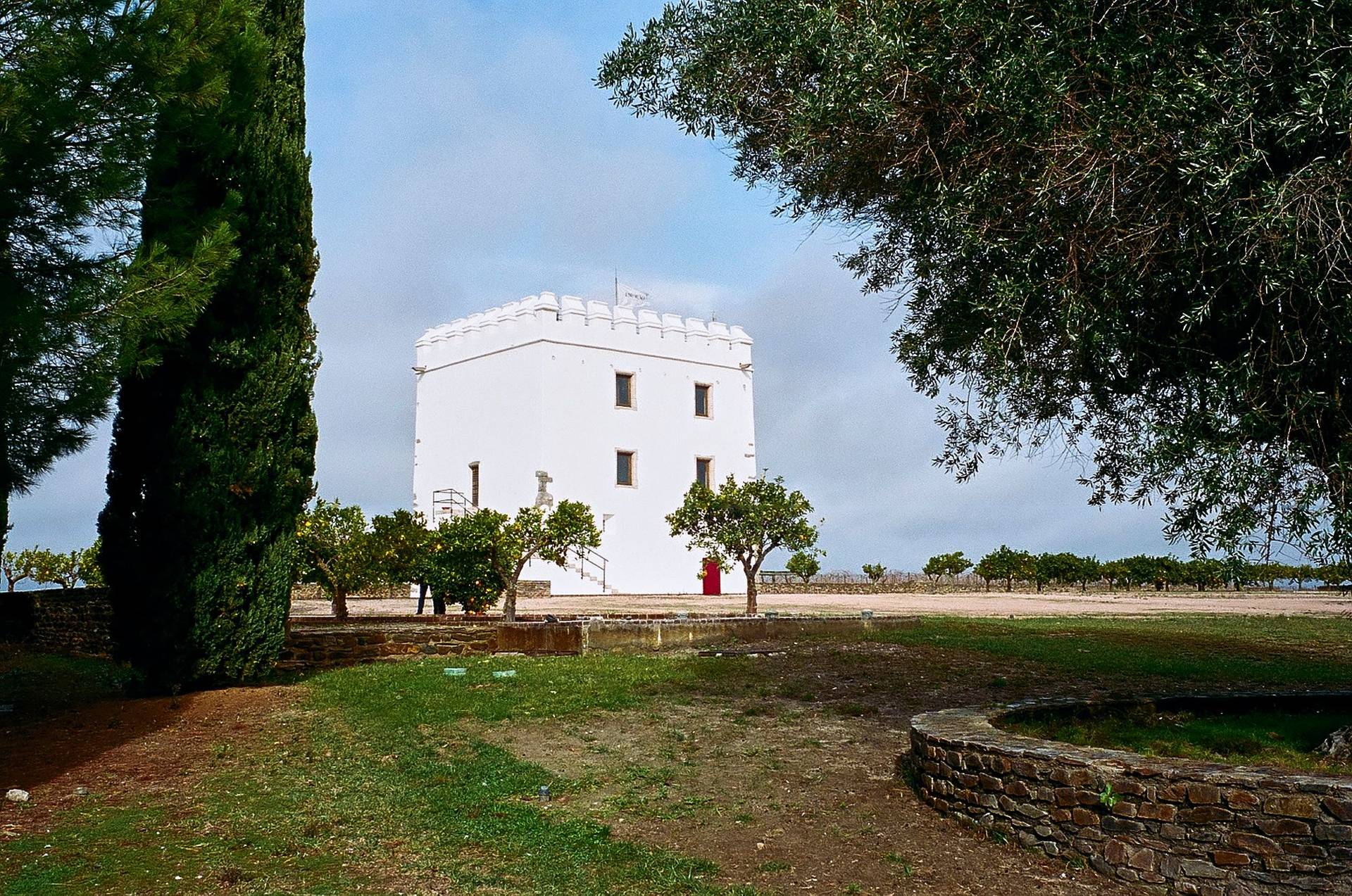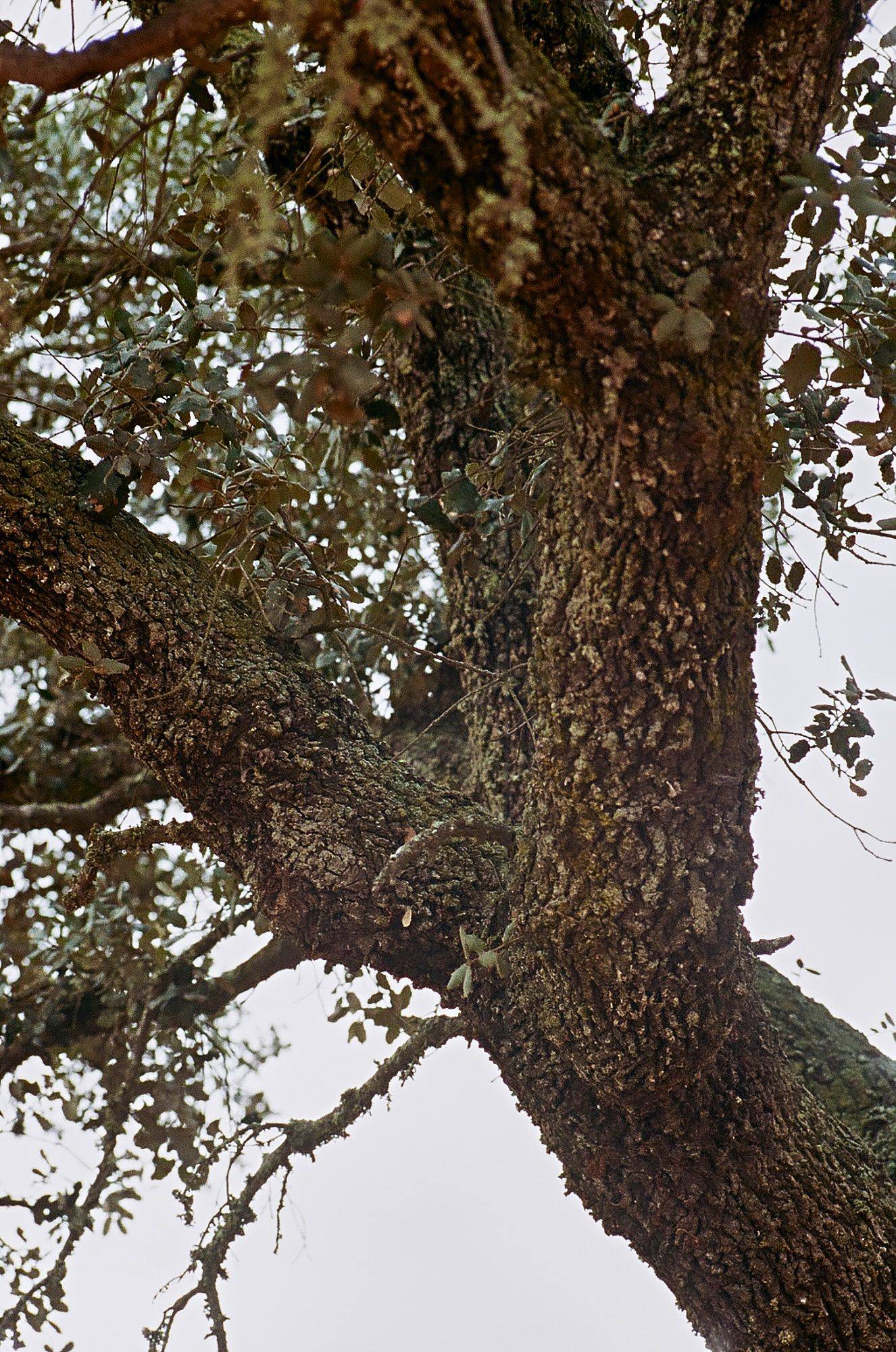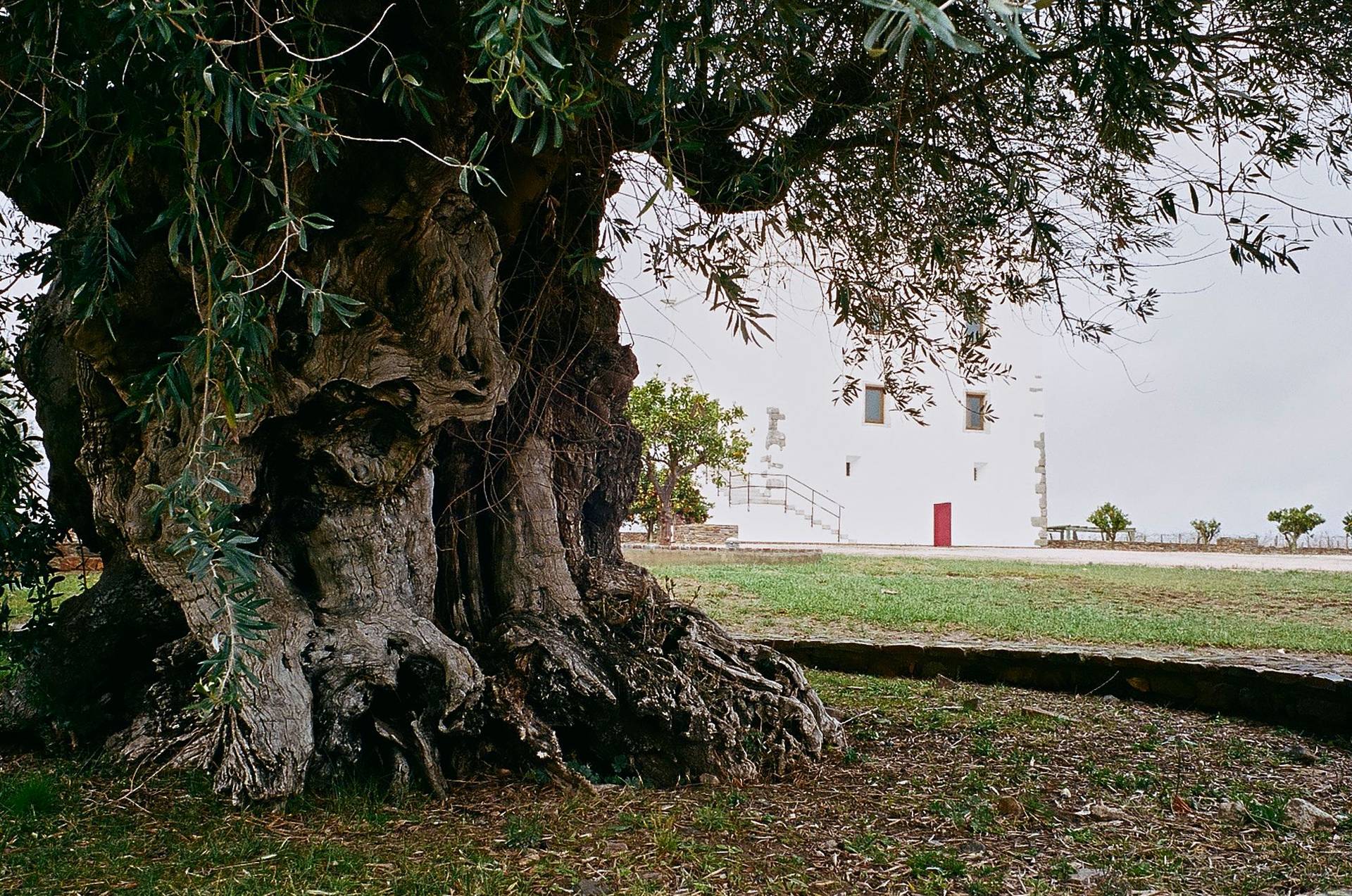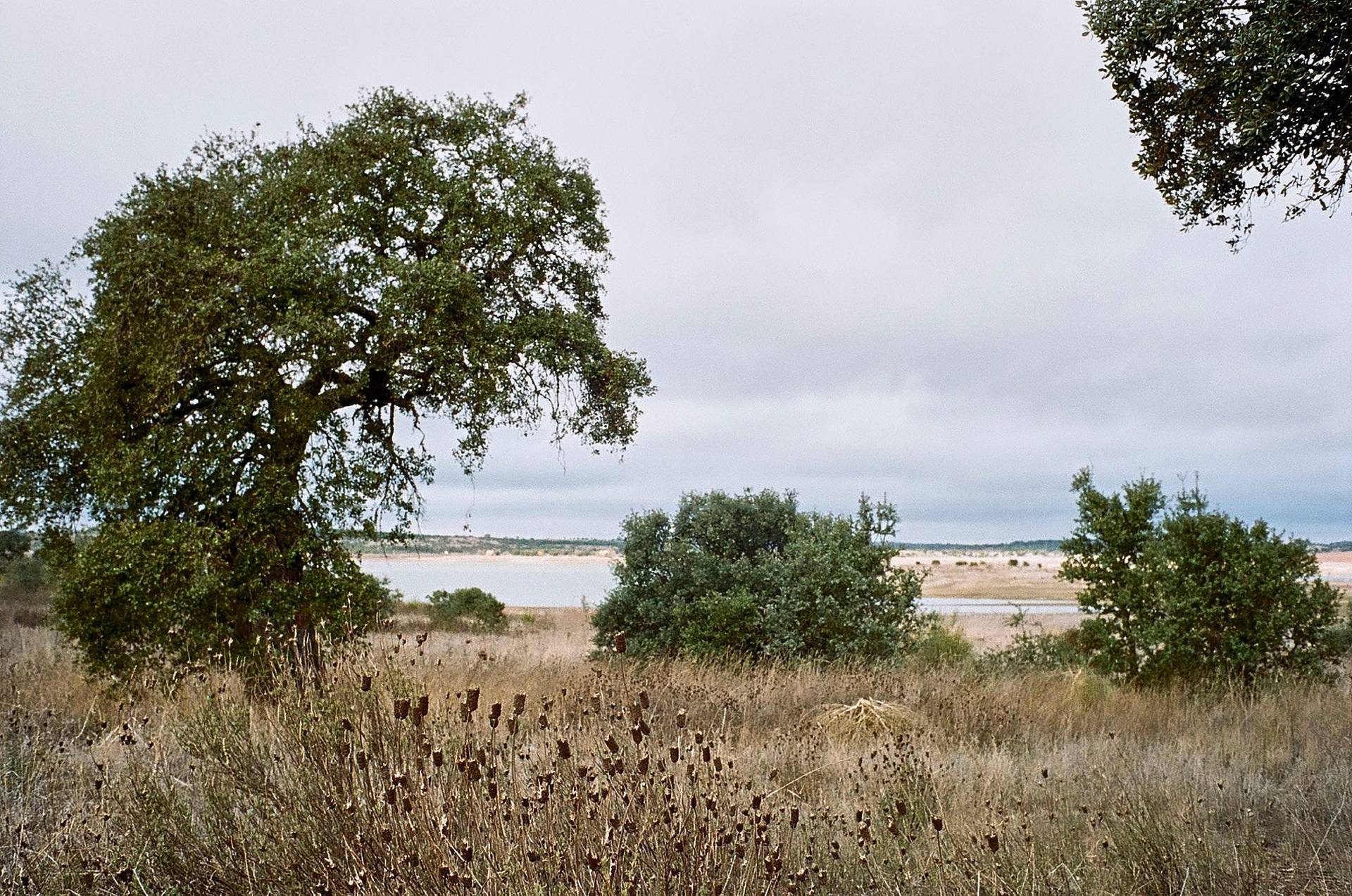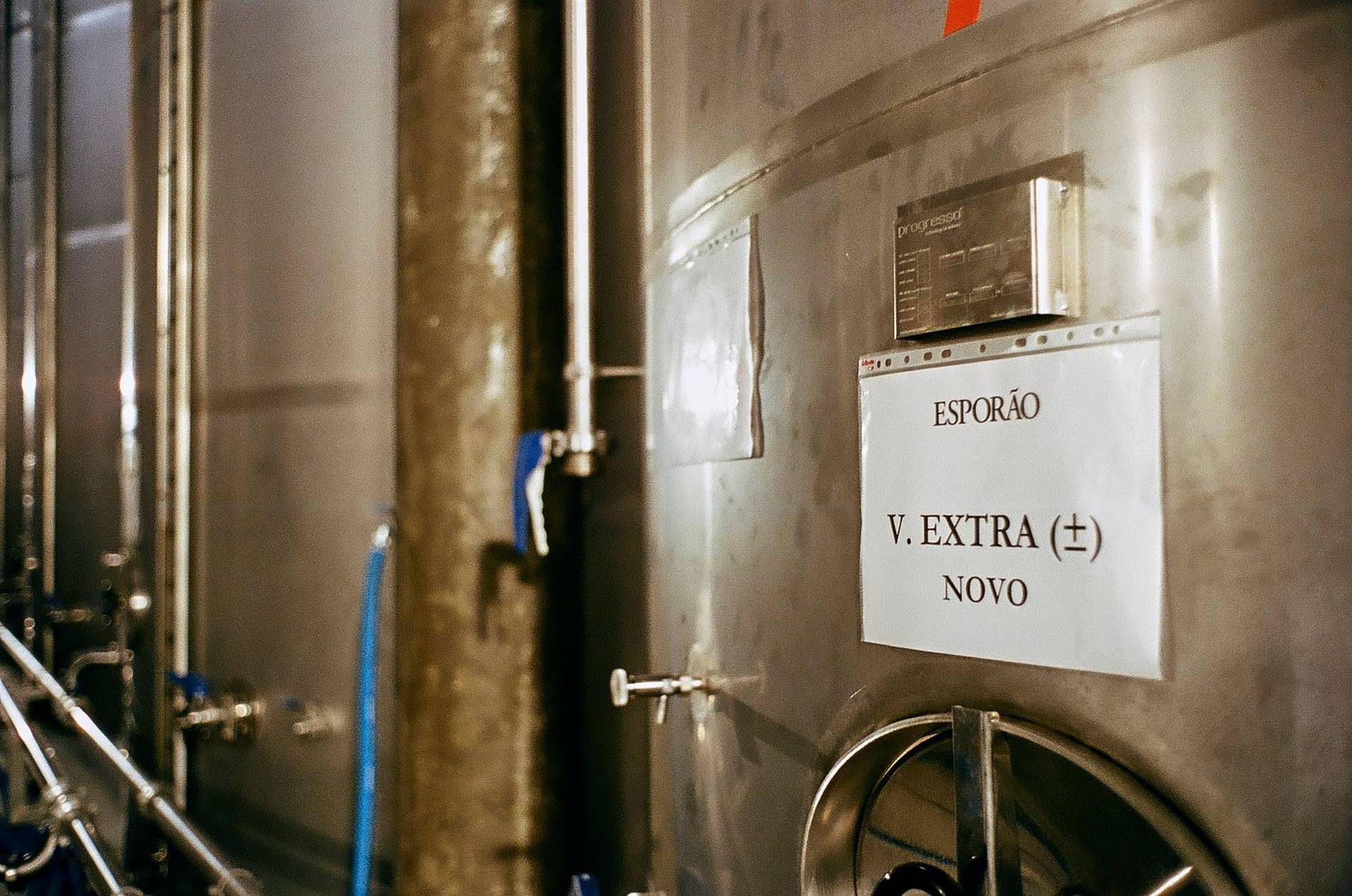 The olive cycle
A natural product also begins and ends in a natural cycle. Trees grow, olives are harvested and after being pressed into olive oil. But only 25% of the olives are actually used for olive oil. The rest of the fruit is used as fertilizer, the stones are dried to serve as a source of energy for machines...and then another tree grows, olives are harvested and pressed to olive oil. The view of this farm showed different perspectives of industrial agriculture, but also of natural cultivation. The awareness and coexistence with nature is a very healthy system, I think. Growth in a limited way just.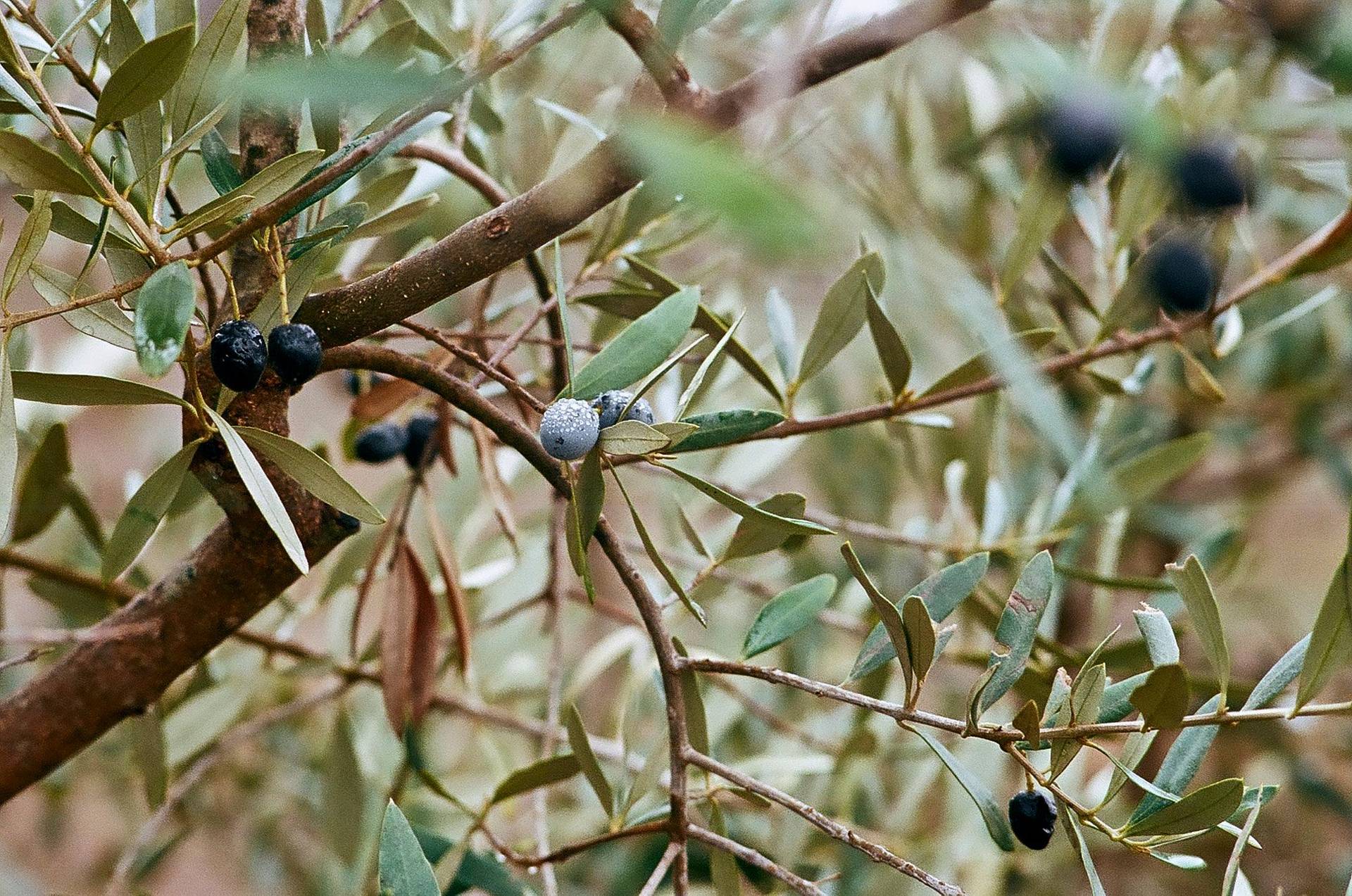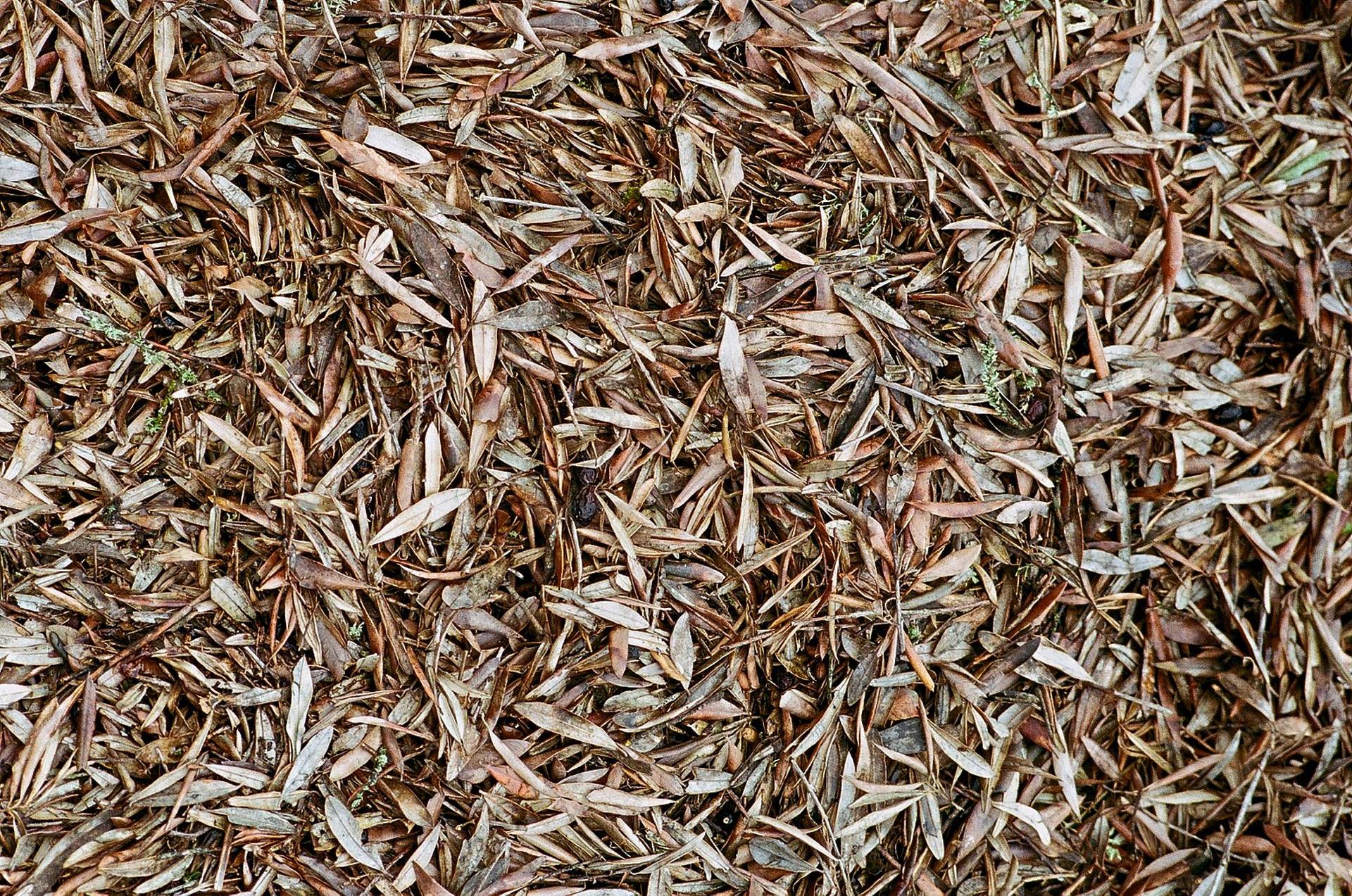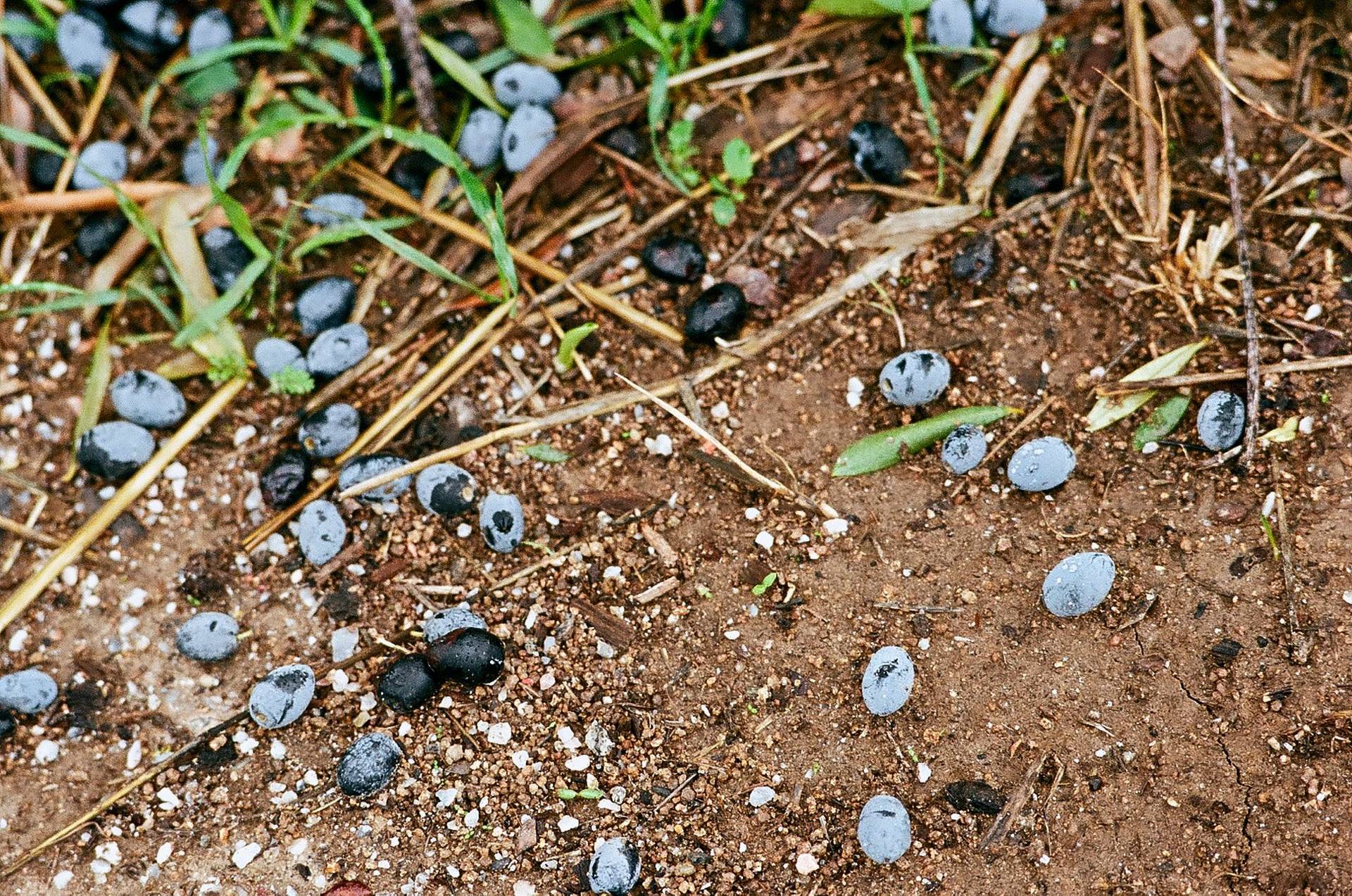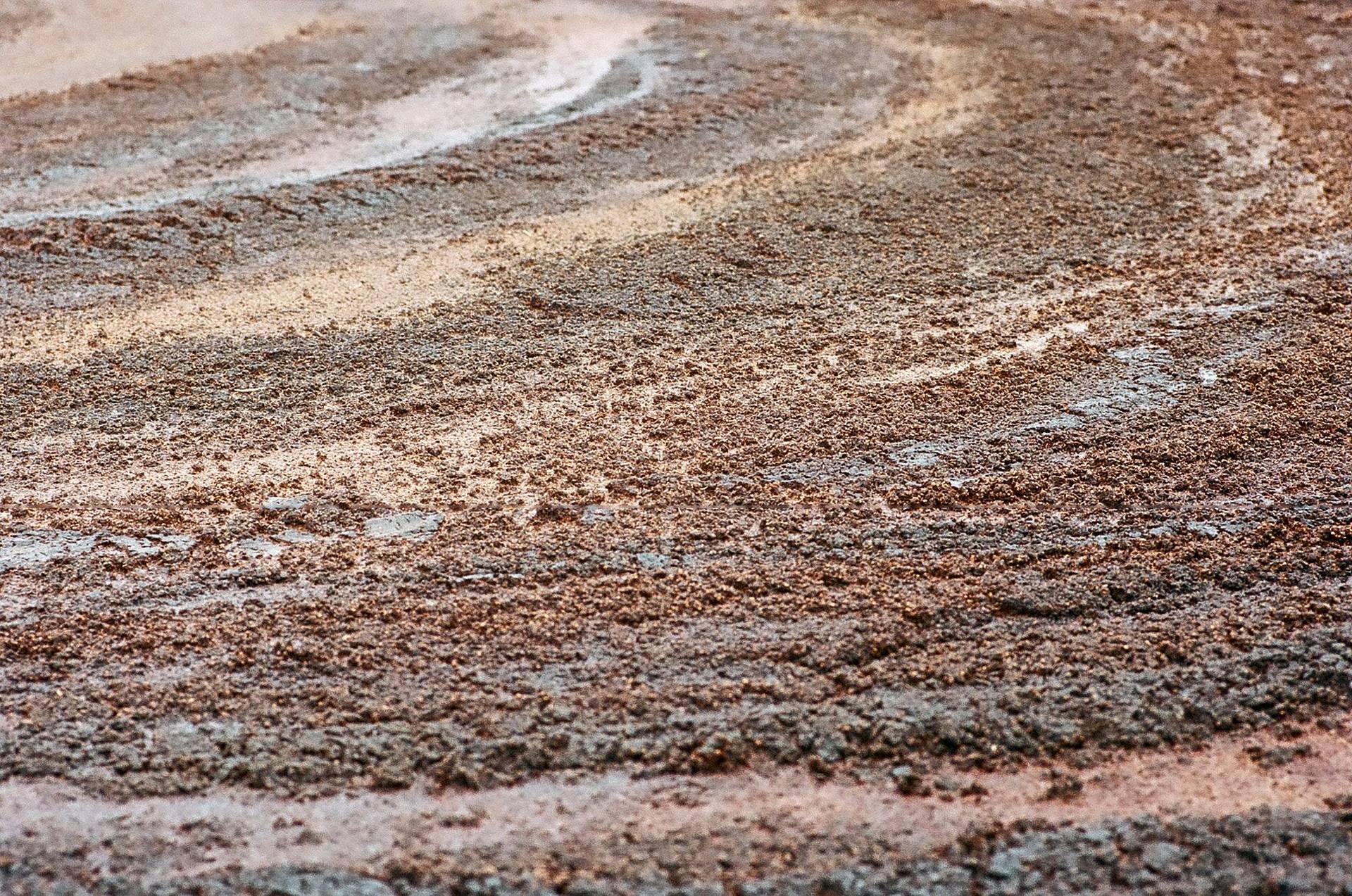 Olive oil tasting
Just like wine, olive oil is tasted and can be divided into different categories. To do this, one places different oils in a dark blue glass in front of them to avoid any associations due to the color. The glasses are covered to maximize the smell. One takes the covered glass in one hand and holds it there for a minute. The hand heat enhances the taste, but also the smell. After the lid is removed, you first smell the oil and can detect fruity or green notes, for example. Now take a sip of olive oil to cover the tongue and inhale as well. Some oils will just be very simple in flavor or will develop some sort of pungency after a while. Others will reveal the flavor right away and green apple, almond or freshly cut grass can be tasted, but let me say one thing, there is no good or bad in the aspects of flavor. I was surprised by the variety and was most impressed with the green tasting olive oils with bitter and spicy notes. No wonder Mediterranean cultures consume so much olive oil.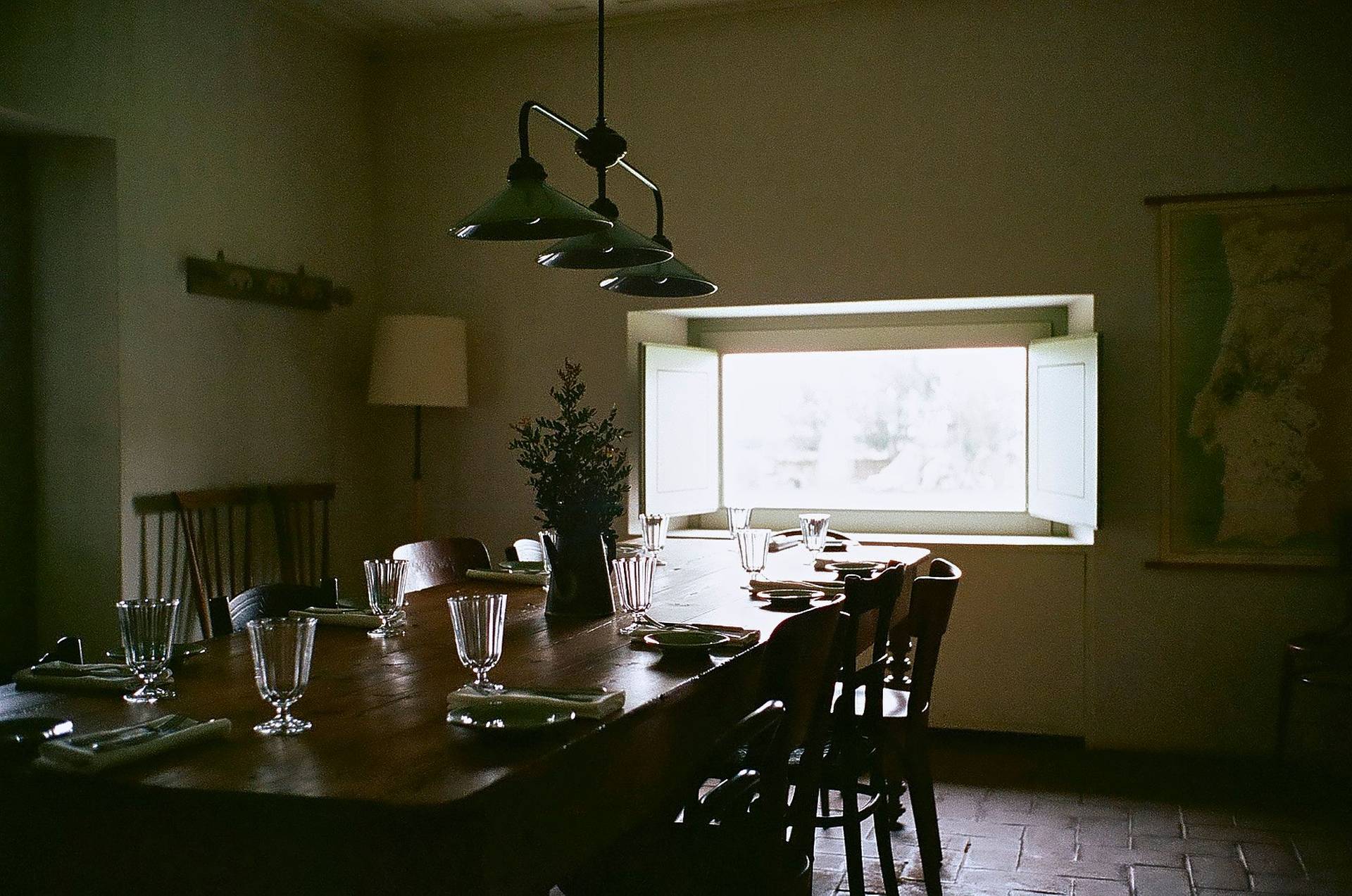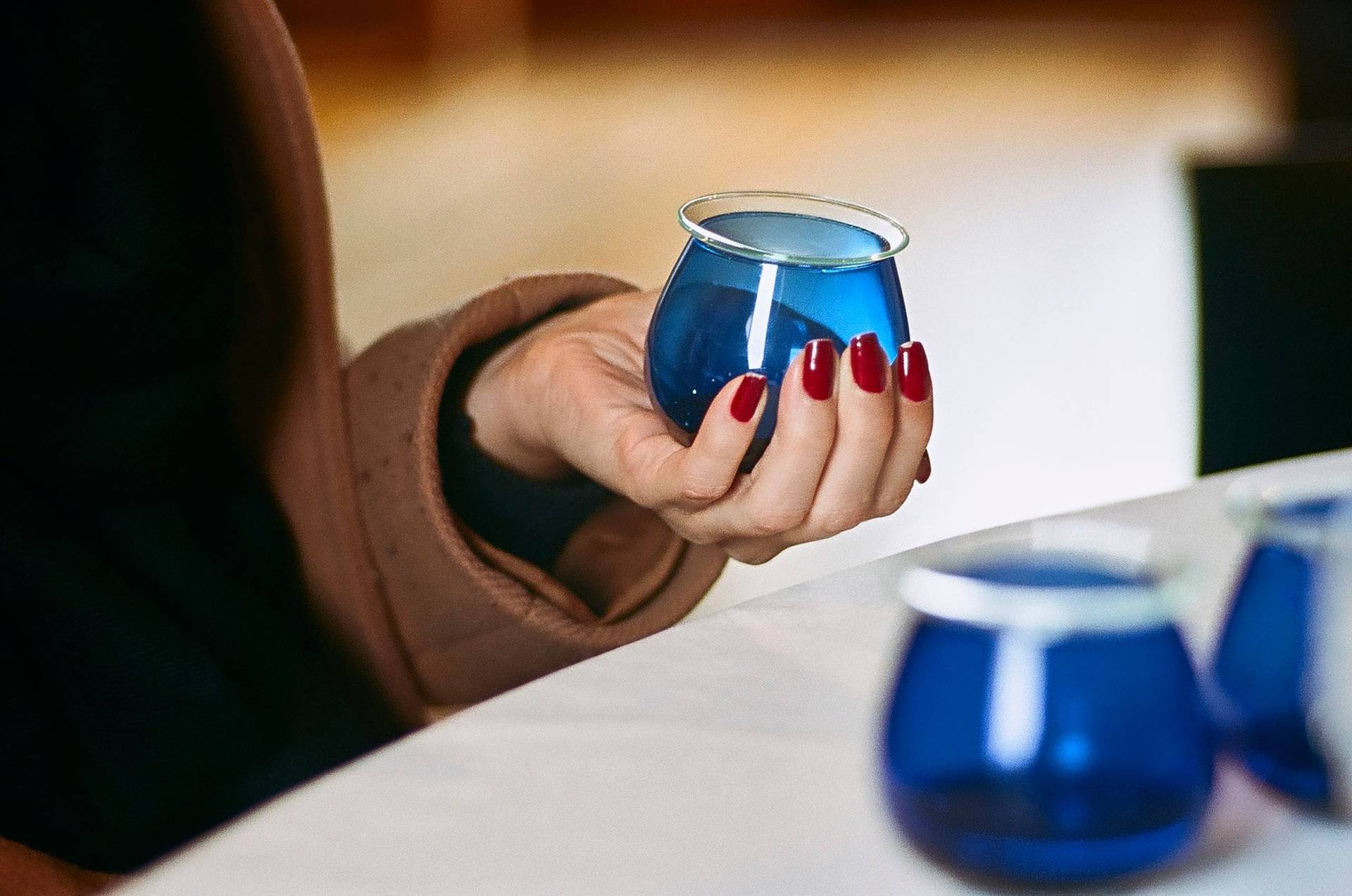 What is extra virgin olive oil?
Extra virgin olive oil is the highest quality and also most expensive olive oil classification. It should have no defects and have a taste of fresh olives. Extra virgin olive oil must be produced completely mechanically, without the use of solvents and at temperatures that do not degrade the oil. It is not necessarily easy to produce extra virgin olive oil. A producer must use fresh olives in good condition and monitor each step of the process with great care. Extra virgin olive oil does not stay as it is, even in perfect storage conditions, the oil deteriorates over time, so it is important to enjoy it within its two-year shelf life.
Summary
For sure we had some very delicious moments with different culinary experiences. There was Leopoldo with his modern traditions as well as very Portuguese dishes and all were great and worth keeping in my memory. I enjoy those moments where you can taste the dedication and effort put into those dishes. The Alentejo region, of course, knows what to do with its artisanal olive oils and how to make them shine.
Alentejo is a region in Portugal that I knew only little about before. Walking through these olive groves will definitely stay in my memory, as will the wonderful taste of these silky olive oils. I can only invite you to see for yourself, but definitely get your hands on a bottle of their green gold. Azeite do Alentejo, as it is called, is a product that deserves to be experienced not only by Brazilians, since they enjoy most of the exported oil. Its quality is excellent and the cooking possibilities are endless, apart from the healthy aspect. People here love their olive oil and this can be clearly seen in the olive farms, restaurants and markets.
I will definitely try to bring some Alentejo into my cooking and will very much enjoy the delicious oil I brought with me.
Muito Obrigado CEPAAL!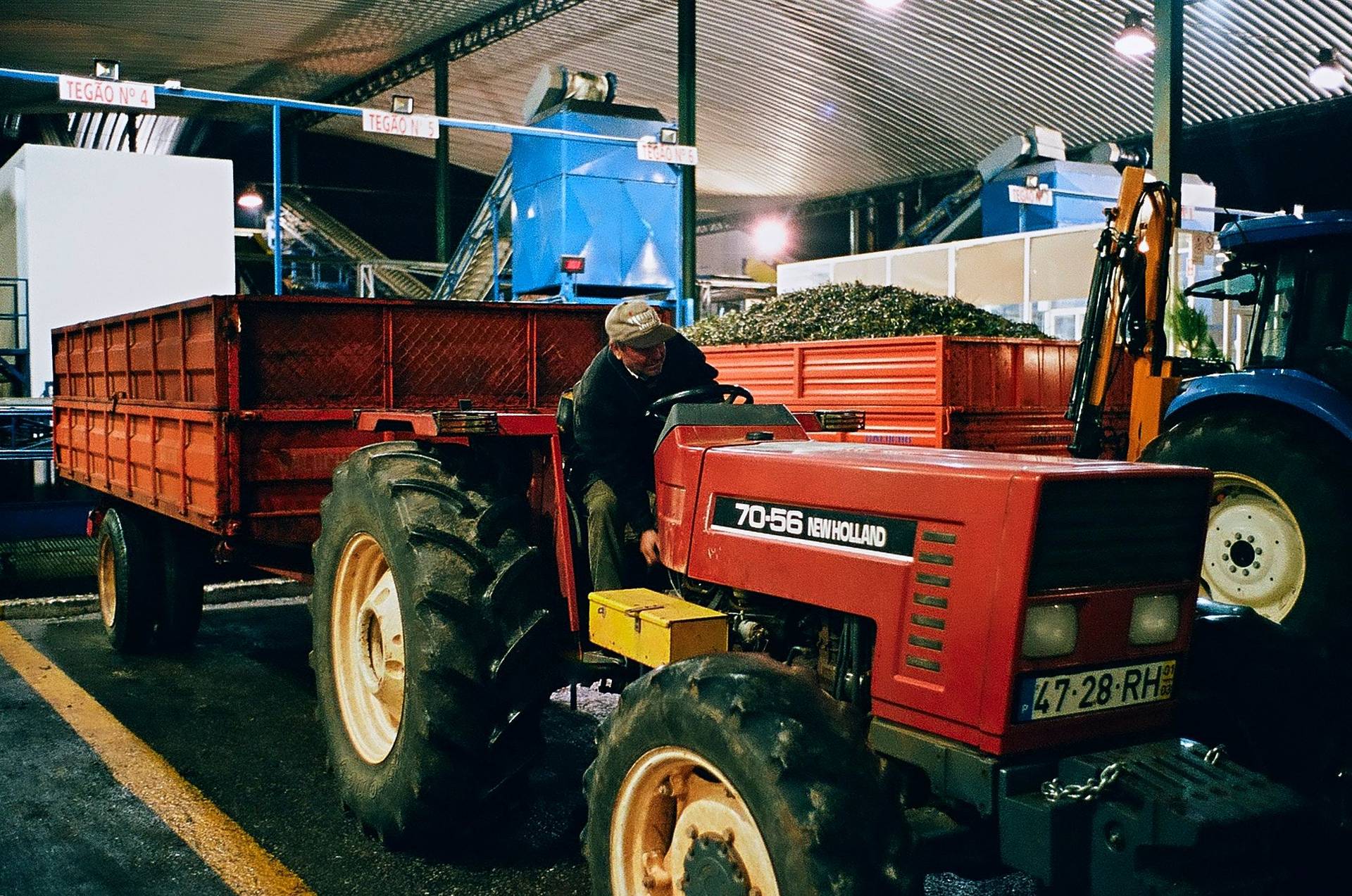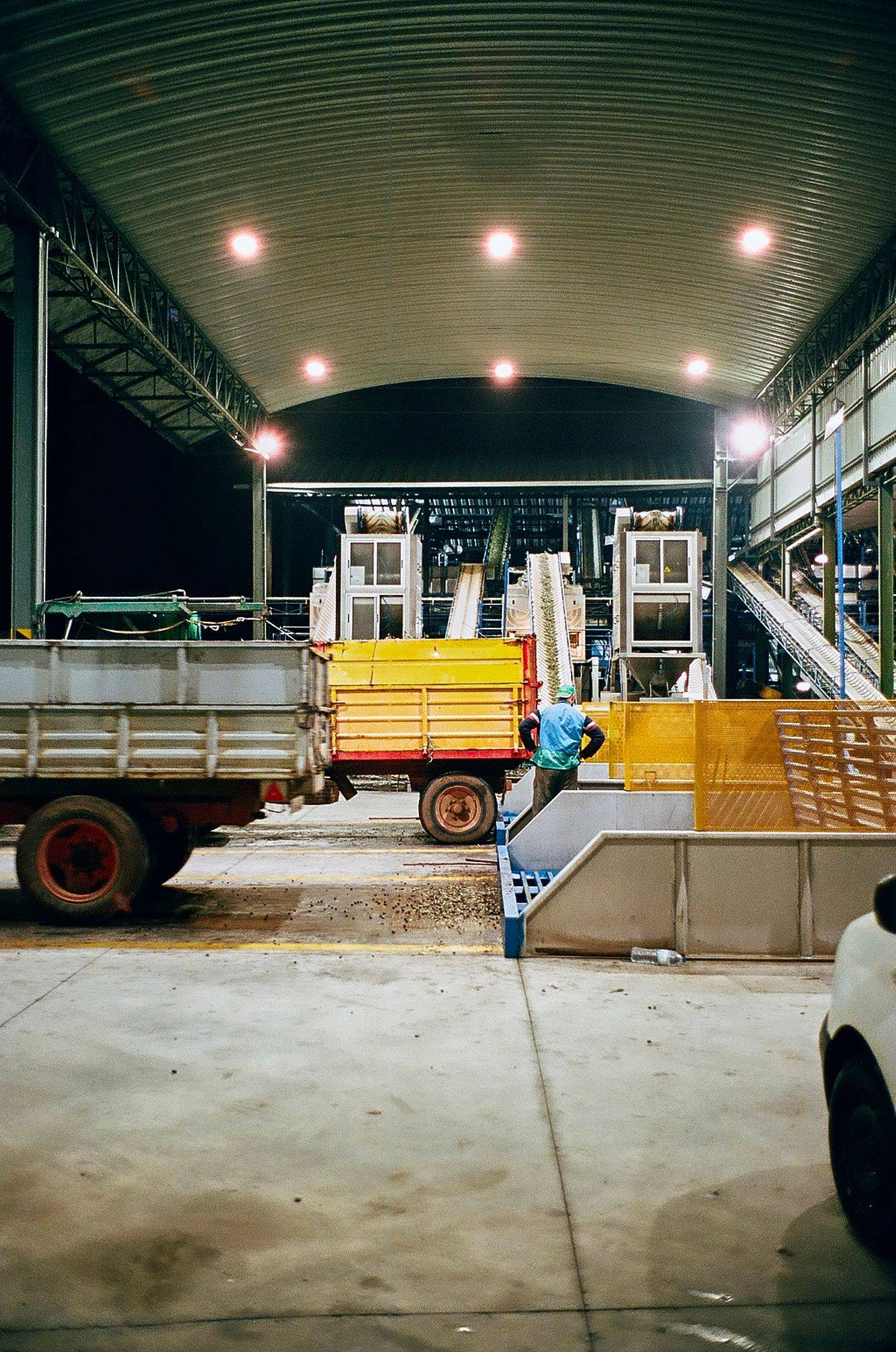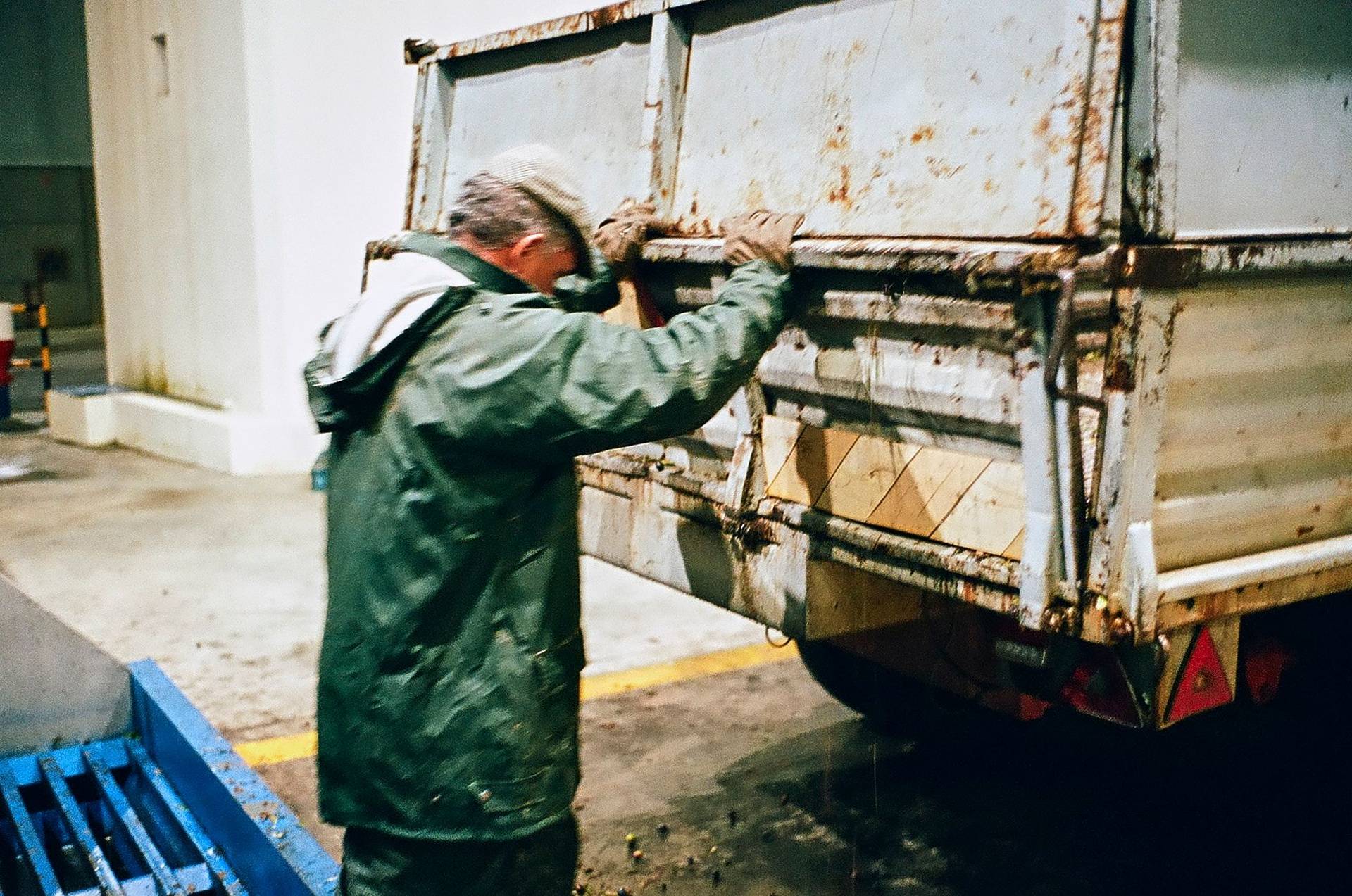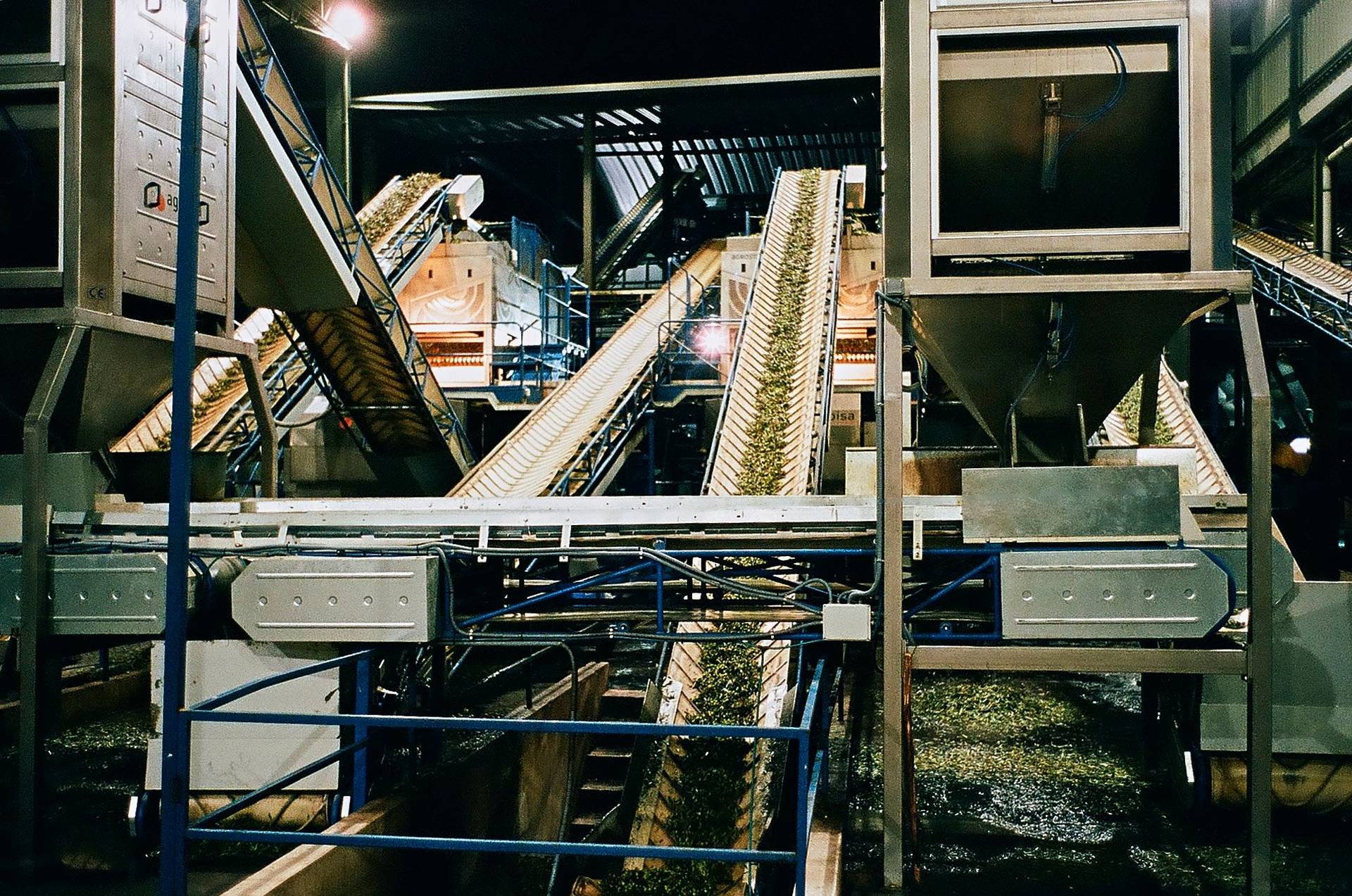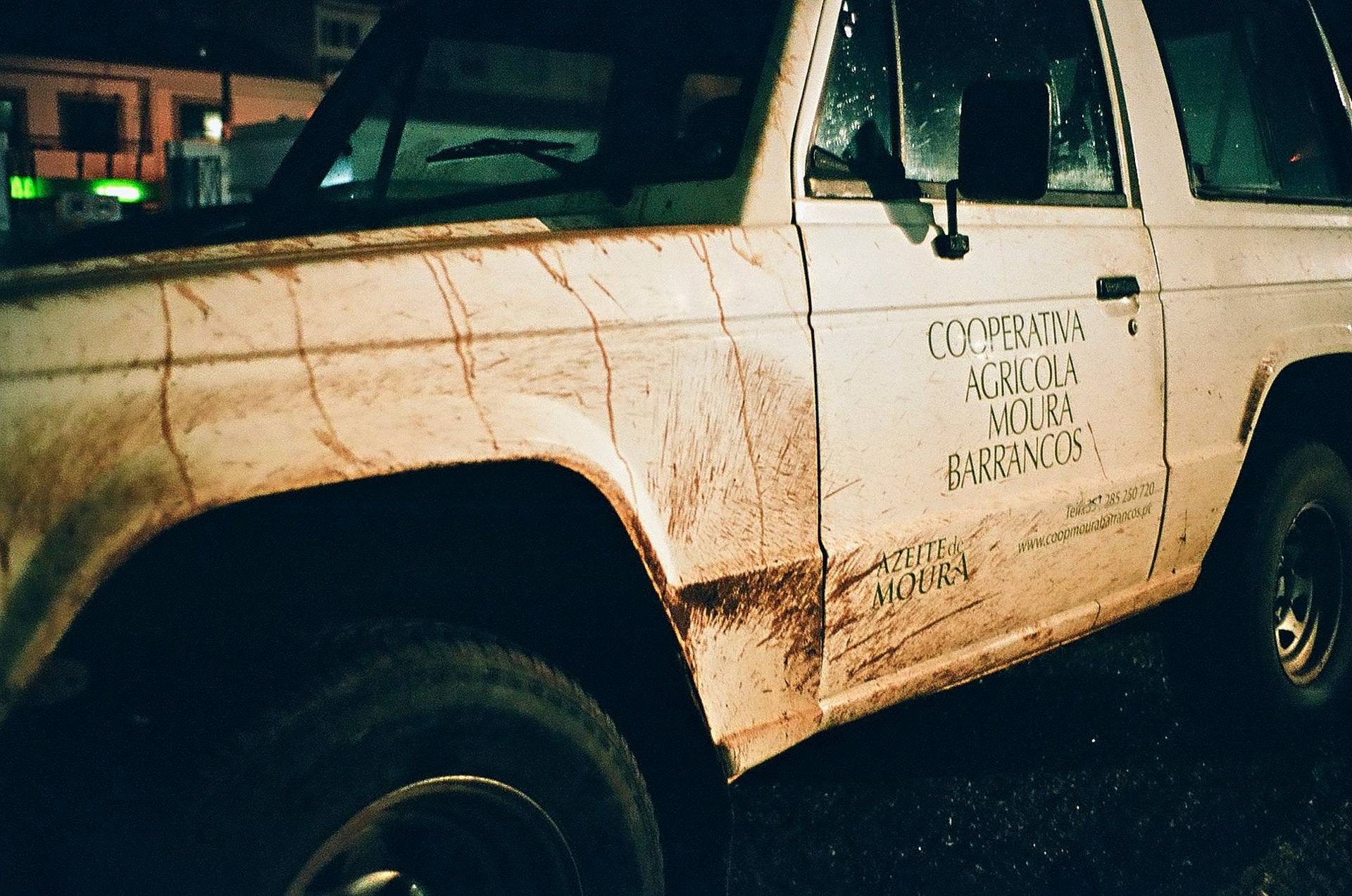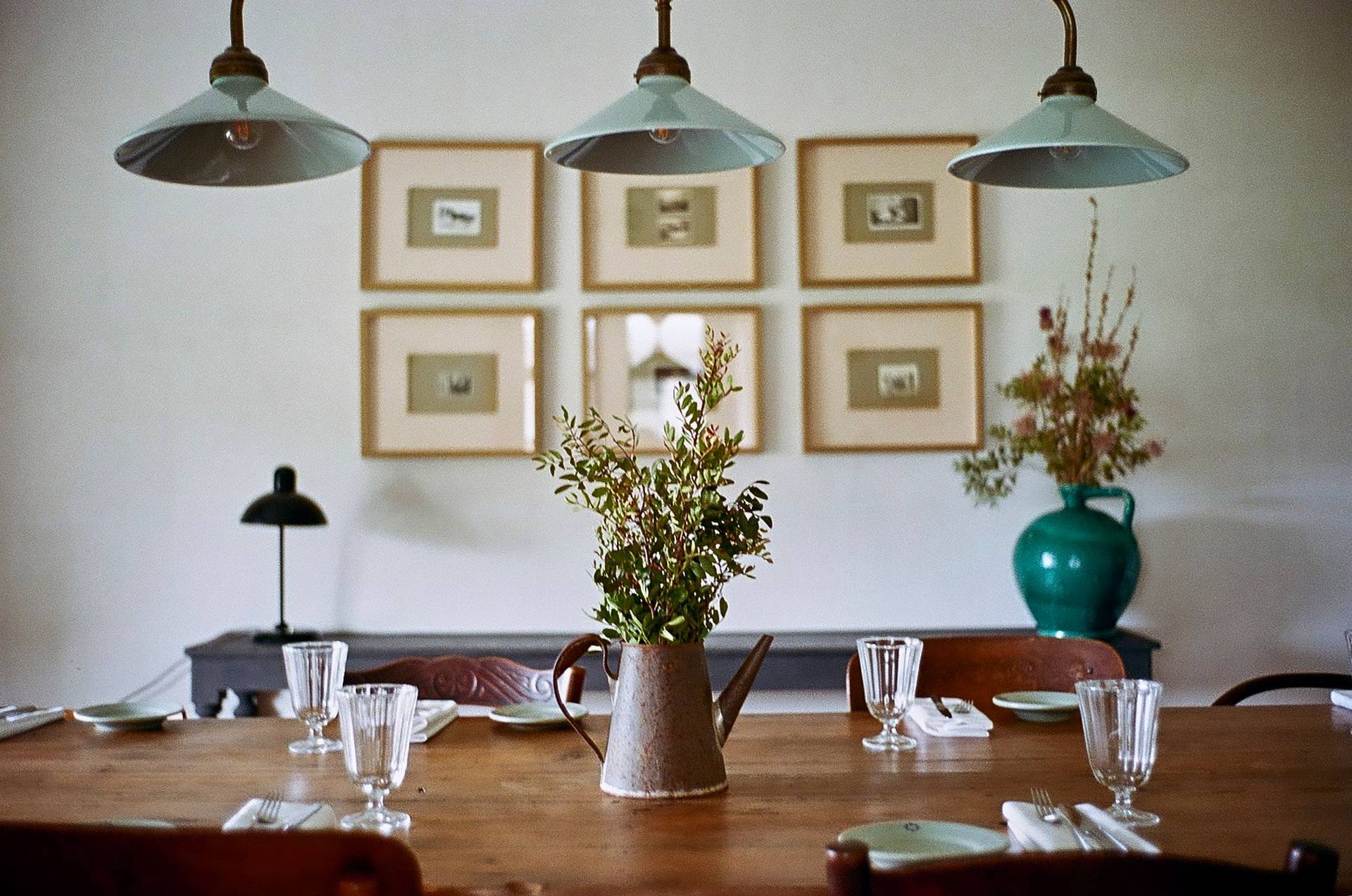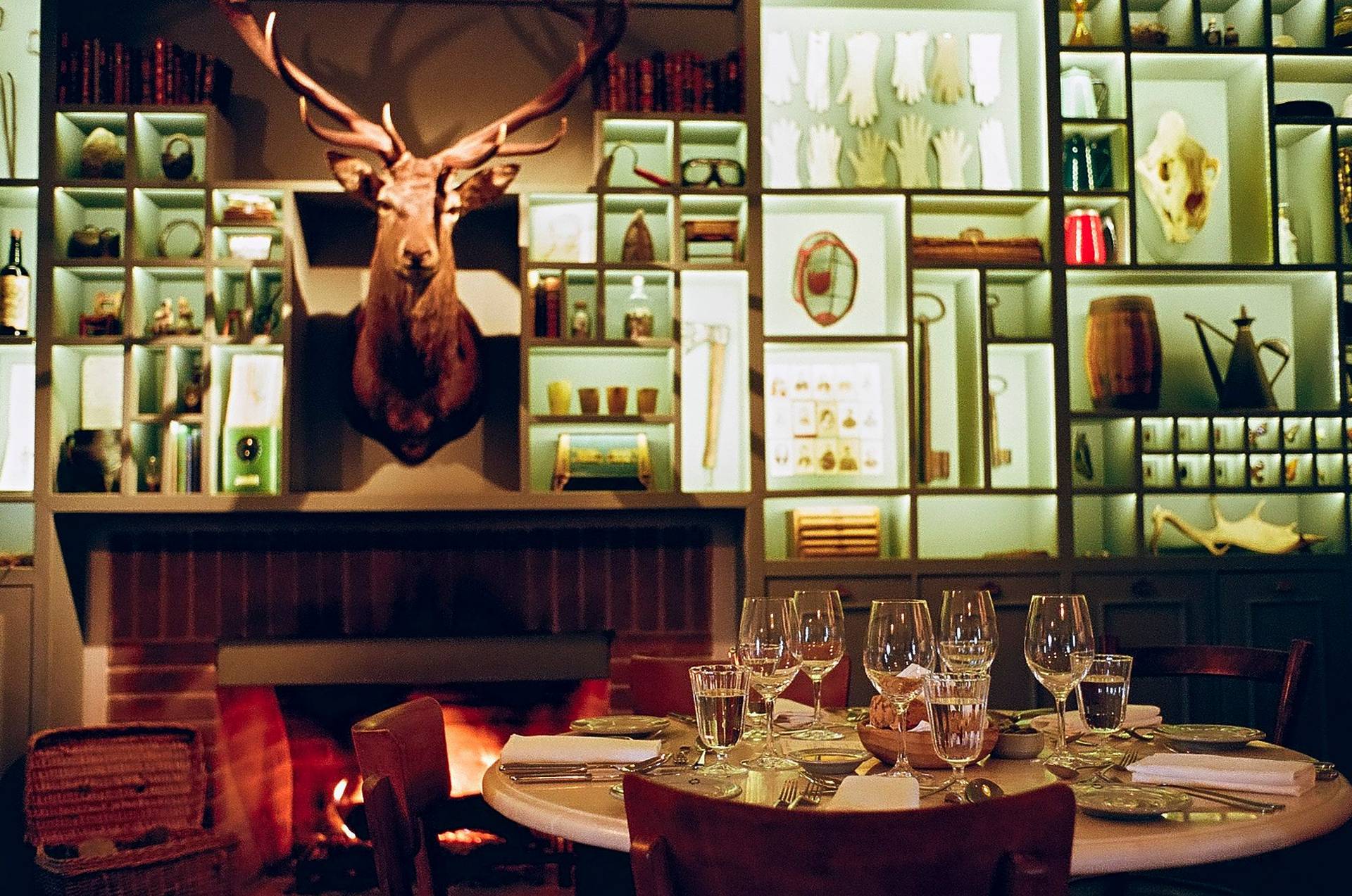 Newsletter
Can't get enough?
Get some secret ingredients through our newsletter!