Drinks | Vegan | Gluten-Free | Dairy-Free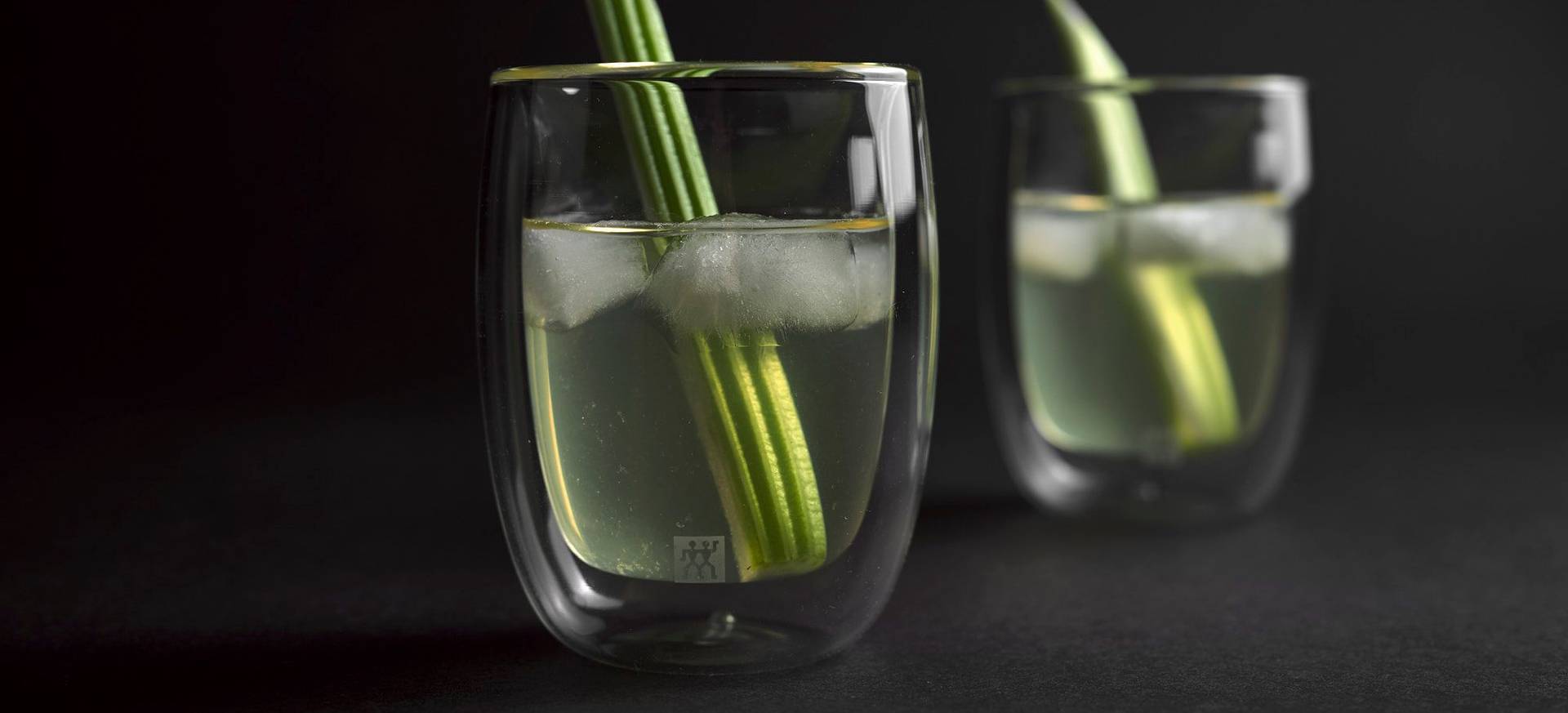 This article contains advertising.
This Bloody Mary article of course starts with a cheers or santé, because it's about one of the most common cocktails ever. The Bloody Mary is a classic long drink, basically mixed from vodka or gin with tomato juice. To top it off, the classic Bloody Mary is flavored with celery salt, pepper and Tabasco sauce. Since I'm a total fan for simple drinks, as the Bloody Mary certainly is, this cocktail naturally belongs in my recipe portfolio. All I need for a good long drink is maybe some gin, vodka or rum along with one or two other ingredients, just like cooking, clean and simple.
Difference from classic Bloody Mary
What´s obviously different from a classic Bloody Mary, is the color and with this change, the taste is rather pure and even a bit more delicate. Just like white tomato soup, for the white Bloody Mary tomato is pureed and then put into a cloth. This way, only the pure tomato juice drips through the cloth and the red color parts from the tomato pulp stay in the cloth. Otherwise, my recipe for white Bloody Mary is refined with some apple juice and of course stirred with a good vodka.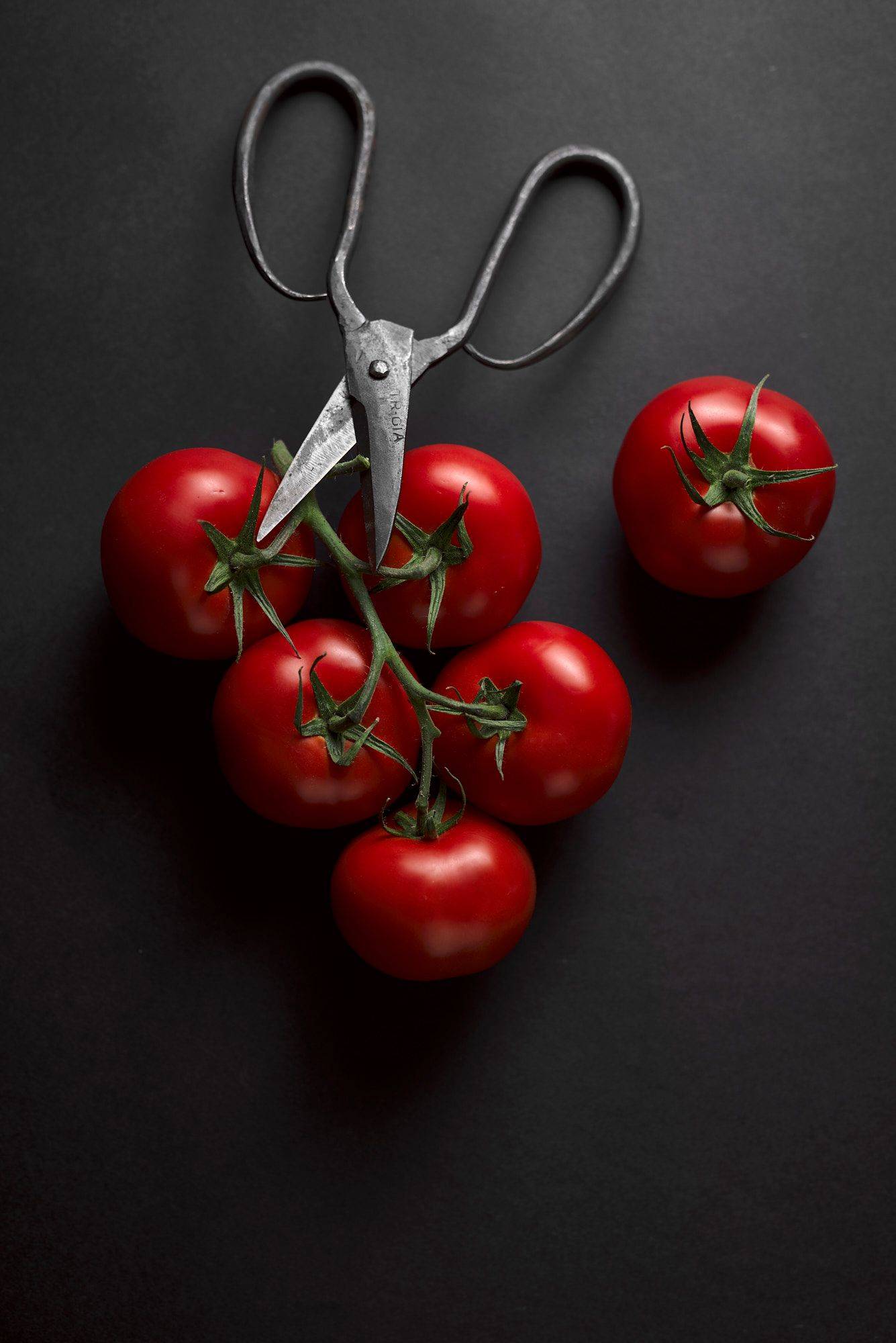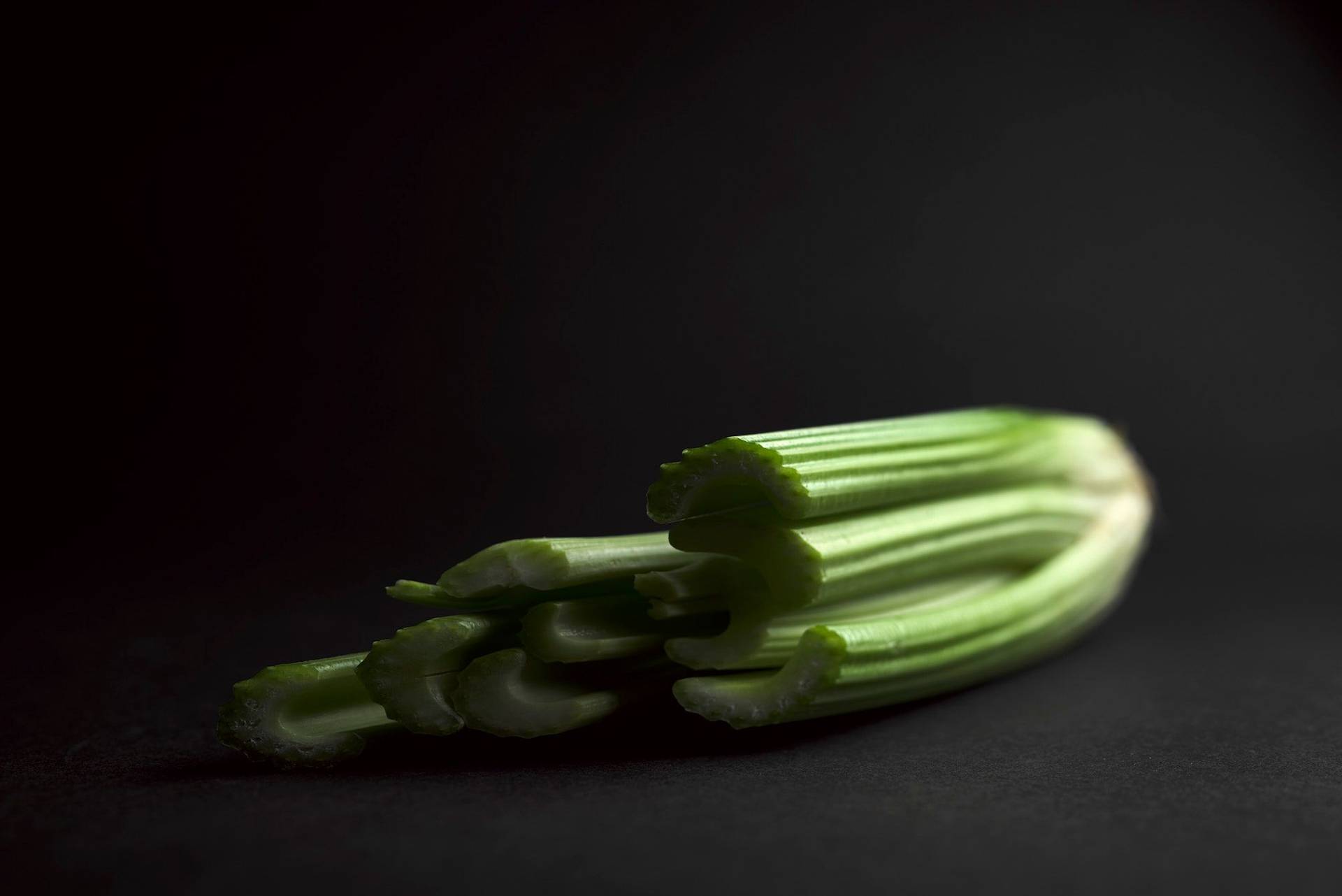 White Bloody Mary with a red soul
So, what you see here is certainly not a drink just for Bloody Mary lovers. It's for those of you who may want to come up with a drink that everyone knows but may not have experienced like this before. The funny thing is, that when you drink the white Bloody Mary, you wouldn't necessarily connect with tomato, because your eyes don't see any red color. It's like eating in the dark or with your eyes closed. What your eyes don't see might not be there, or might it? Find out for yourself with my white Bloody Mary and serve this drink some time for your friends, surprise effect guaranteed!
Recipe
White Bloody Mary
2 Persons15 Minutes
White Bloody Mary
500 g Ripe Tomatoes
60 g Celery
50 ml Apple Juice
1 tbsp Lemon Juice
6 cl Vodka
For the white Bloody Mary, first wash the tomatoes and celery and put them in a blender together with the apple juice and lemon juice. Now blend everything until smooth and line a strainer with kitchen cloth or paper towels, which is placed on a bowl. Then pour the mix into the strainer and let it slowly drip through in the refrigerator without stirring. This process can take a few hours, as only the juice should go through, only then the Bloody Mary remains white.
Serving
1/2 Celery Stick
Ice cubes
Once the tomato mix has dripped through the cloth, add the vodka. Now either stir with ice cubes and strain into glasses or serve directly with ice. Serve the white Bloody Mary with a celery stick.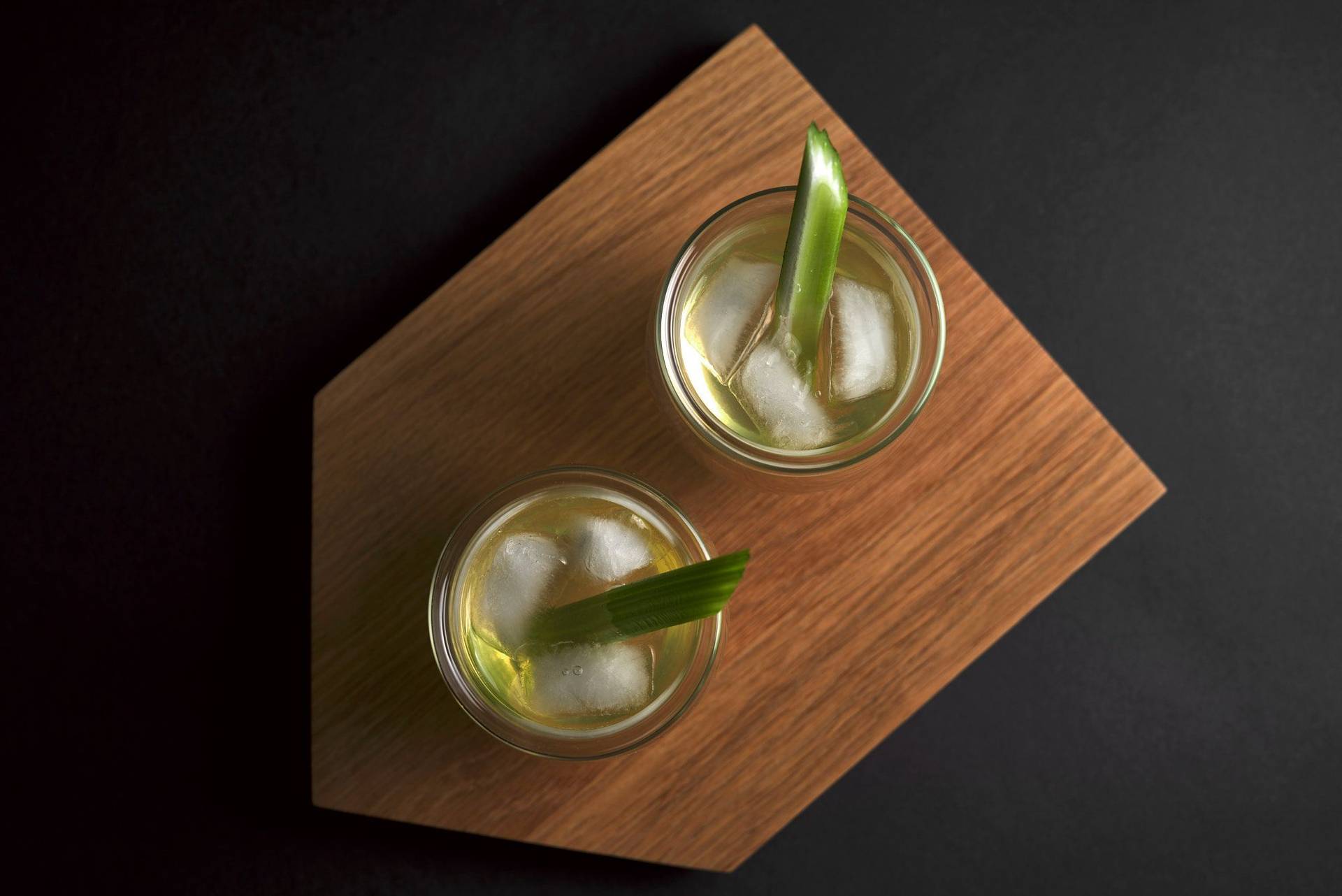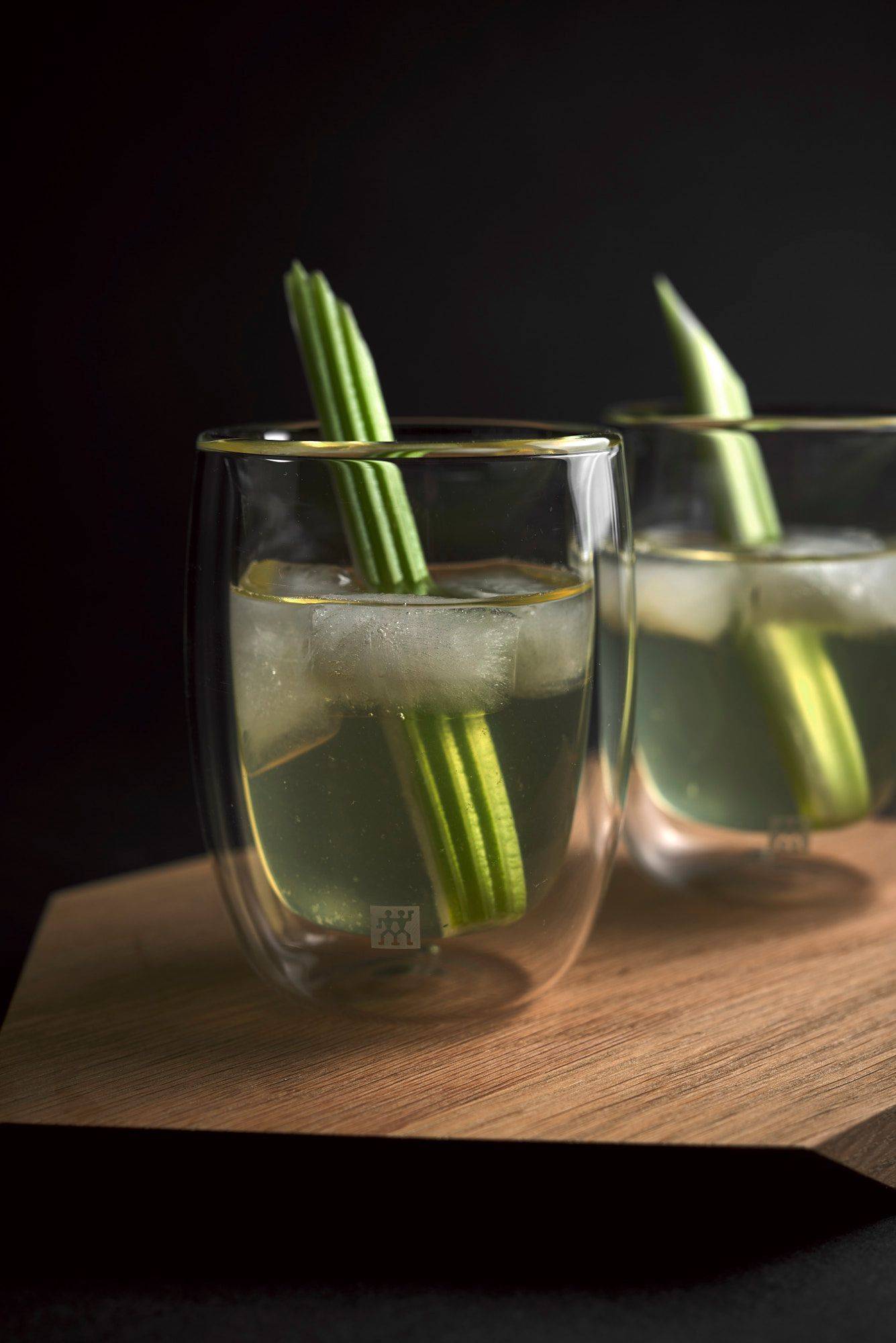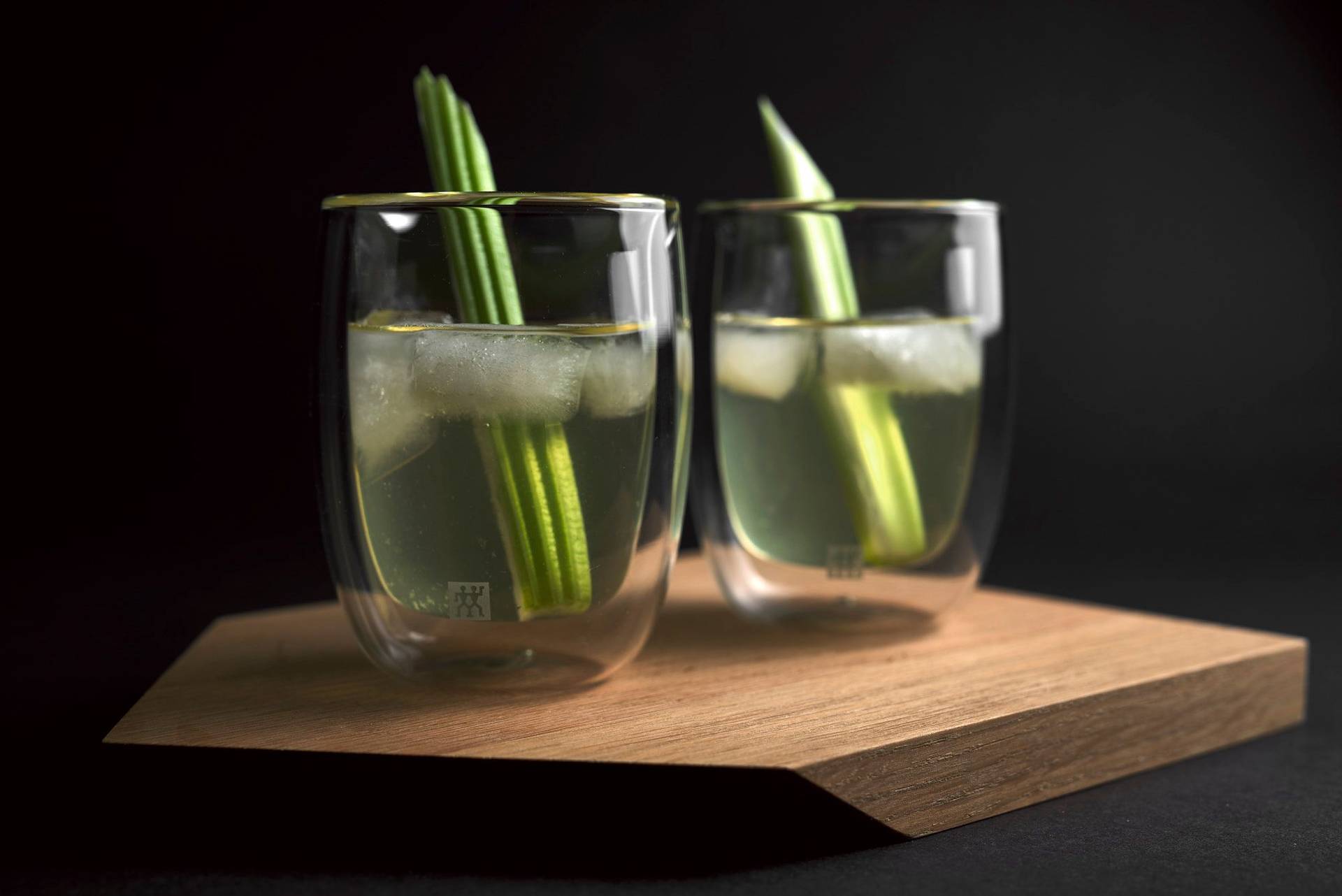 Newsletter
Can't get enough?
Get some secret ingredients through our newsletter!