Recipe
The Kiss of Sake Cocktail
Drinks | Gluten-Free | Dairy-Free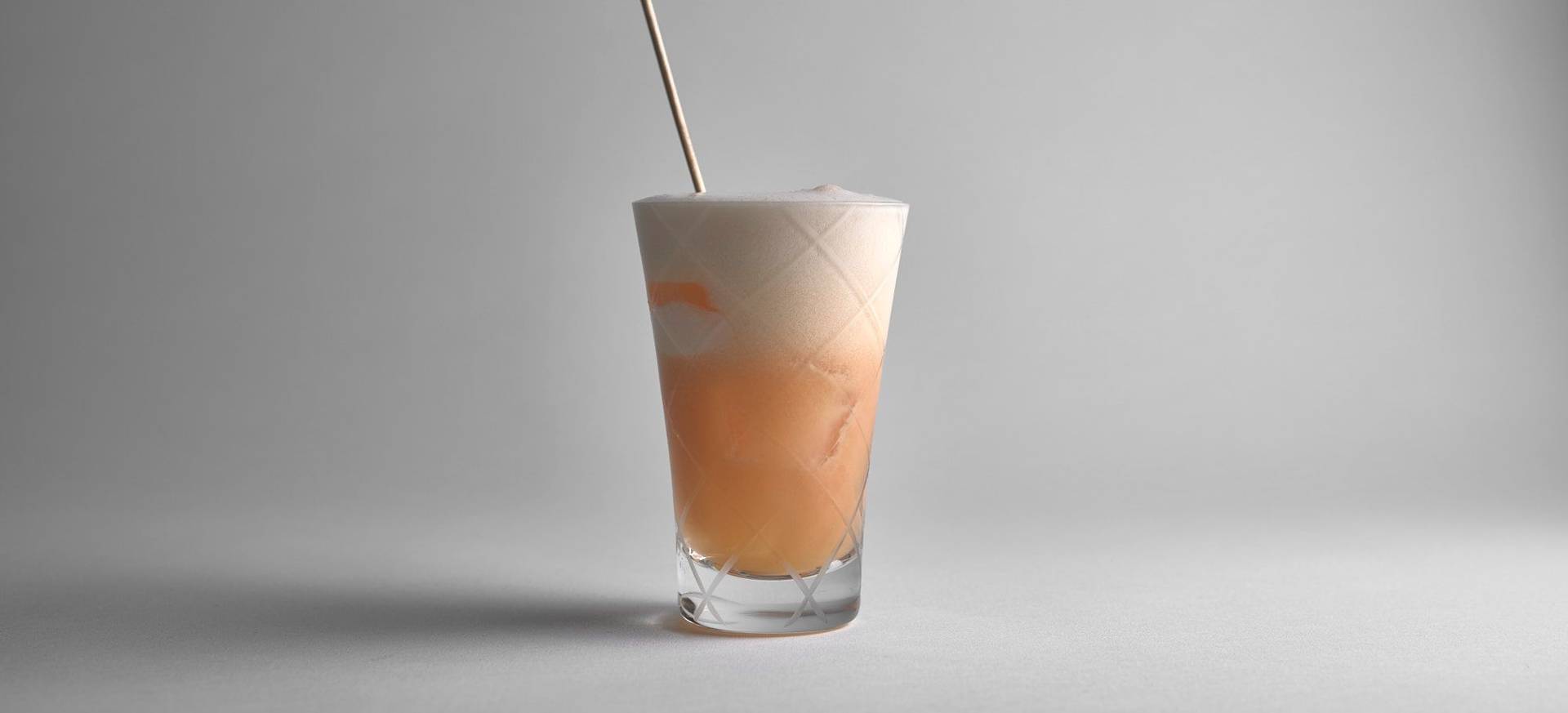 From time to time I like to dedicate myself to the creation of cocktail recipes and even if I don't come from this industry, being close to bars has always been a part of my professional life. I'm not one to settle on a particular cocktail, although of course there are favorites like the Negroni, Martini or Sours. However, these cocktails often provide the basis for my thoughts on a new cocktail recipe and sometimes something from the kitchen just flows into the bar. The Kiss of Sake, for example, would be such a case. Ultimately, the inspiration for recipes, whether for cocktails or savory dishes can come from anywhere, if you just keep your eyes open.
Sake as a cocktail base
Some Asian desserts from the last time have moved me to use sake as a base for this cocktail recipe because the taste that sake brings to a drink in combination with fruity ingredients, such as guava, is very aromatic. Sure, it would be too shallow now just to mix sake with guava juice, but a basic flavor it is already in any case.
Rice as a flavoring agent in cocktails
I always like to learn from other colleagues and so I was already familiar with rice as a flavoring agent in liquids or drinks. It doesn't take much at all to do this, as the rice is simply heated in a pot without oil until it takes on color. The roasted rice thus gains a wonderful aroma, which is then extracted like a tea. So simply, as in this cocktail recipe, deglaze with guava juice and let it steep. It is important to have an open window, as the rice develops some "smoke" during the roasting process and that the stock is just infused afterwards instead of boiling. We do not want to cook the starch out of the rice with this technique. This would be interesting for rice creams or rice foam.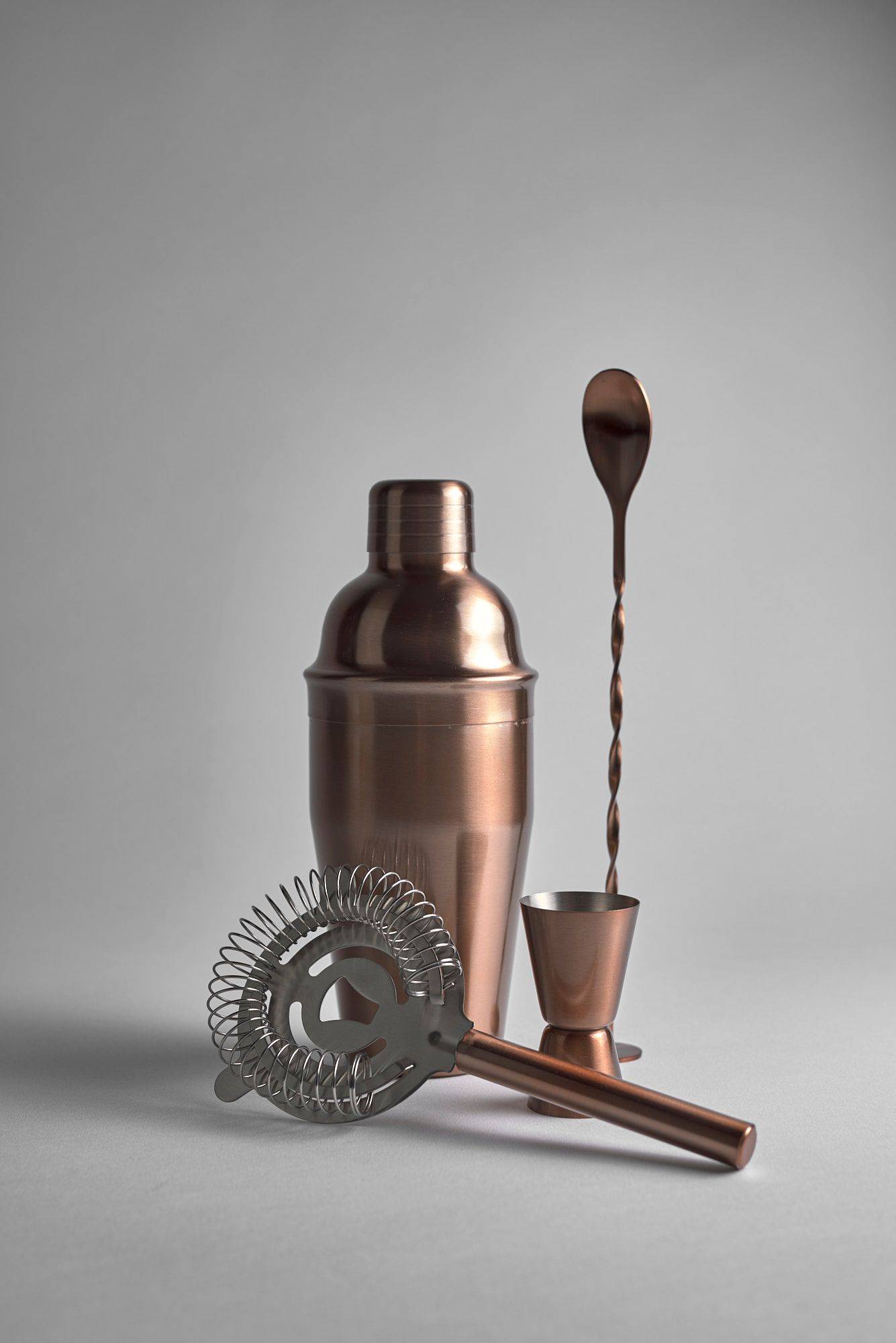 Modified Sour cocktail
Now that sake has been brought together with a fruity stock of guava, passion fruit and rice, the finishing touches should follow. As described above, I like to enjoy a classic sour, because I like how the fresh egg white used for the sour, binds the acid in a fine way and gives the cocktail this creamy structure. So, a Whisky Sour comes together with a delicious interplay of aromatic whisky with fine acidity. Like this cocktail, I thought the rice could stand in for the deeper flavor of the whiskey without completely overplaying the yet delicate sake. The acidity was basically already there from the guava and passion fruit but was sharpened with some fresh lime. Shaken well, my Kiss of Sake cocktail is a wonderful way to end the evening, or even to begin with as an aperitif.
For the Sour friends among you, here is the wonderfully aromatic-smoky Bell Pepper Sour!
Recipe
The Kiss of Sake Cocktail
2 Persons1 Hour 10 Minutes
Rice Stock
20 g Basmati Rice
150 ml Guava Juice
50 ml Passion Fruit Juice
1/2 Lime
3 cl Sake
1 cl Vodka
20 g Egg White
For the rice stock, toast the dry rice in a saucepan without oil until it turns brown, then turn off the heat and pour in the guava and passion fruit juice. Let everything infuse for 1 hour and then strain through a sieve.
Serving
1/2 Lime
3 cl Sake
1 cl Vodka
20 g Egg White
To serve, place the rice stock with lime juice, sake, vodka and the fresh egg white in a shaker and shake vigorously with ice cubes for 30 seconds. Then strain the cocktail into a glass with fresh ice cubes.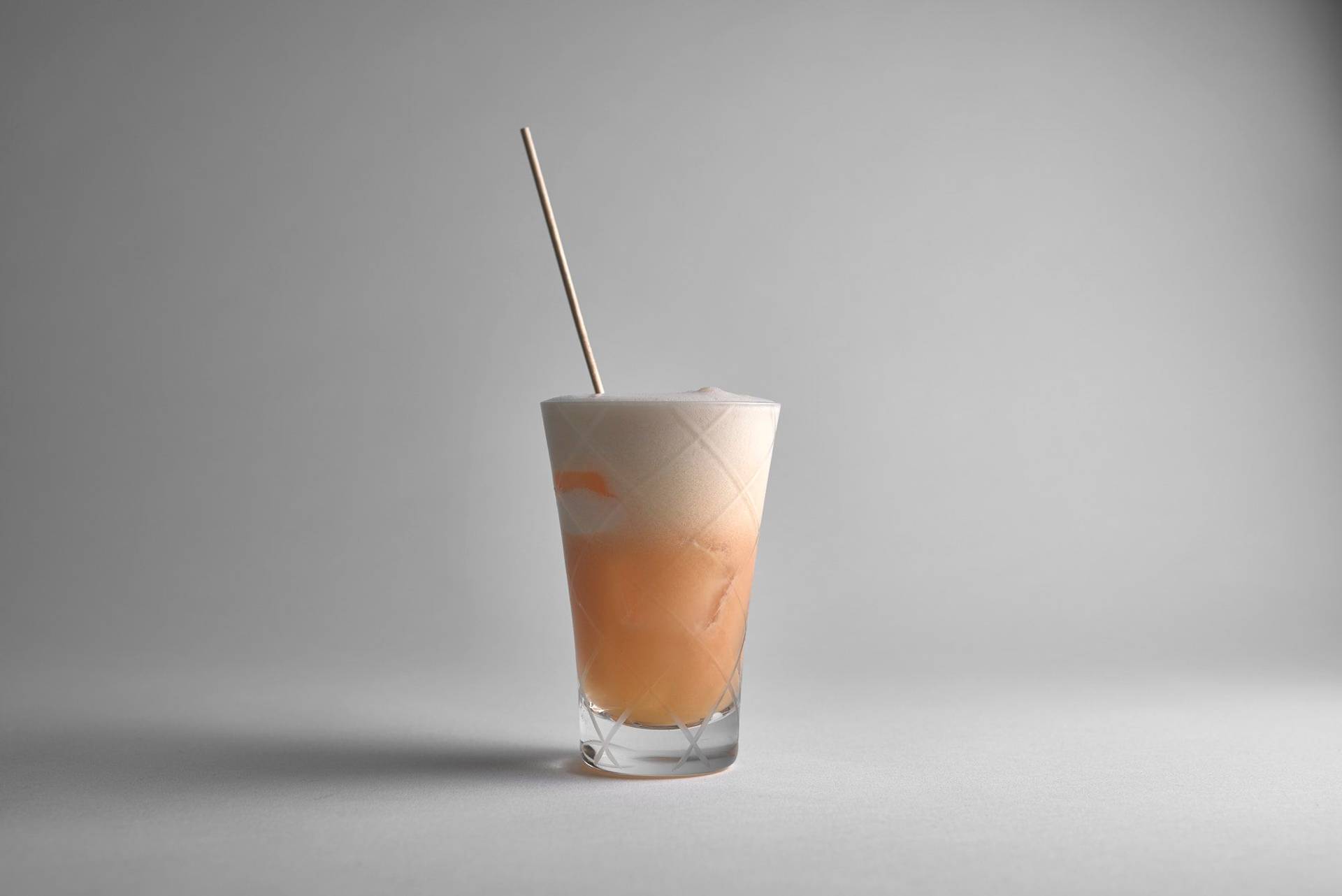 Newsletter
Can't get enough?
Get some secret ingredients through our newsletter!