Fish | Gluten-Free | Dairy-Free | Sugar-Free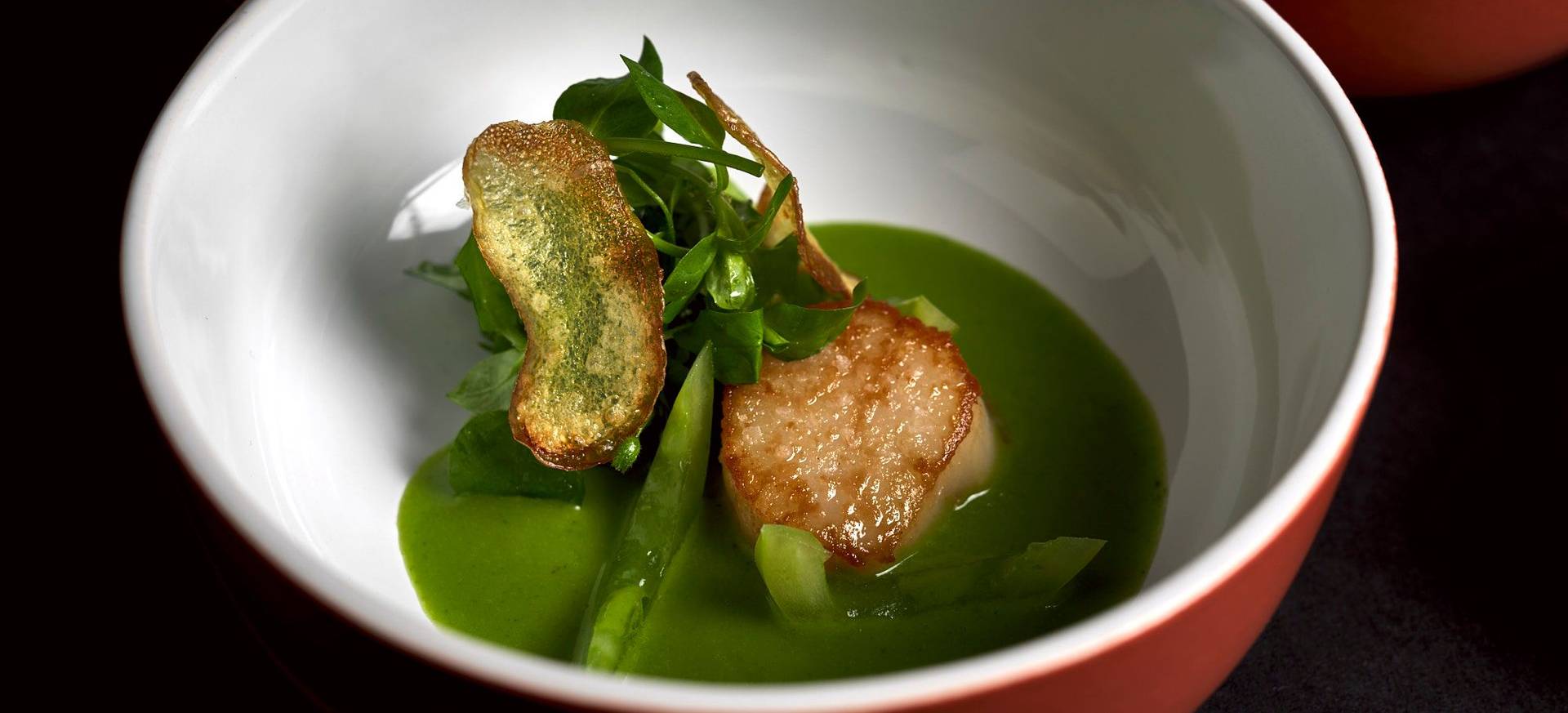 This article contains advertising.
This recipe for scallops verde is a continuation of my article about Lufthansa's City of the Month. A few days ago, I had the opportunity to travel to Santiago de Compostela as Lufthansa launched the first direct flight from Germany. While traveling in and around the city, I met with chefs and locals to get a feel for Santiago de Compostela and its typical flavors. Very common for Santiago de Compostela is the scallop shell. It is not only considered a sign by pilgrims for having mastered the Camino de Santiago, the Way of St. James, but moreover a local delicacy. So, I tried to learn more about the local Galician food and find out the culinary heartbeat of Santiago de Compostela and the scallop preparation.
Galician scallops
Galician cuisine is a very simple and honest one, but it tastes incredibly delicious. I always think how lucky people are who live near the sea, grow good vegetables and are provided with excellent grapes for a good wine. So, what you find in the markets besides fresh fish, scallops and ham are essentially potatoes, tomatoes, beans or peppers. Don't get me wrong, of course you can find much more, but if you look at it from a regional point of view, that's what you get from the region. The natural flavor is mostly preserved and you can taste the sea in the scallops so wonderfully.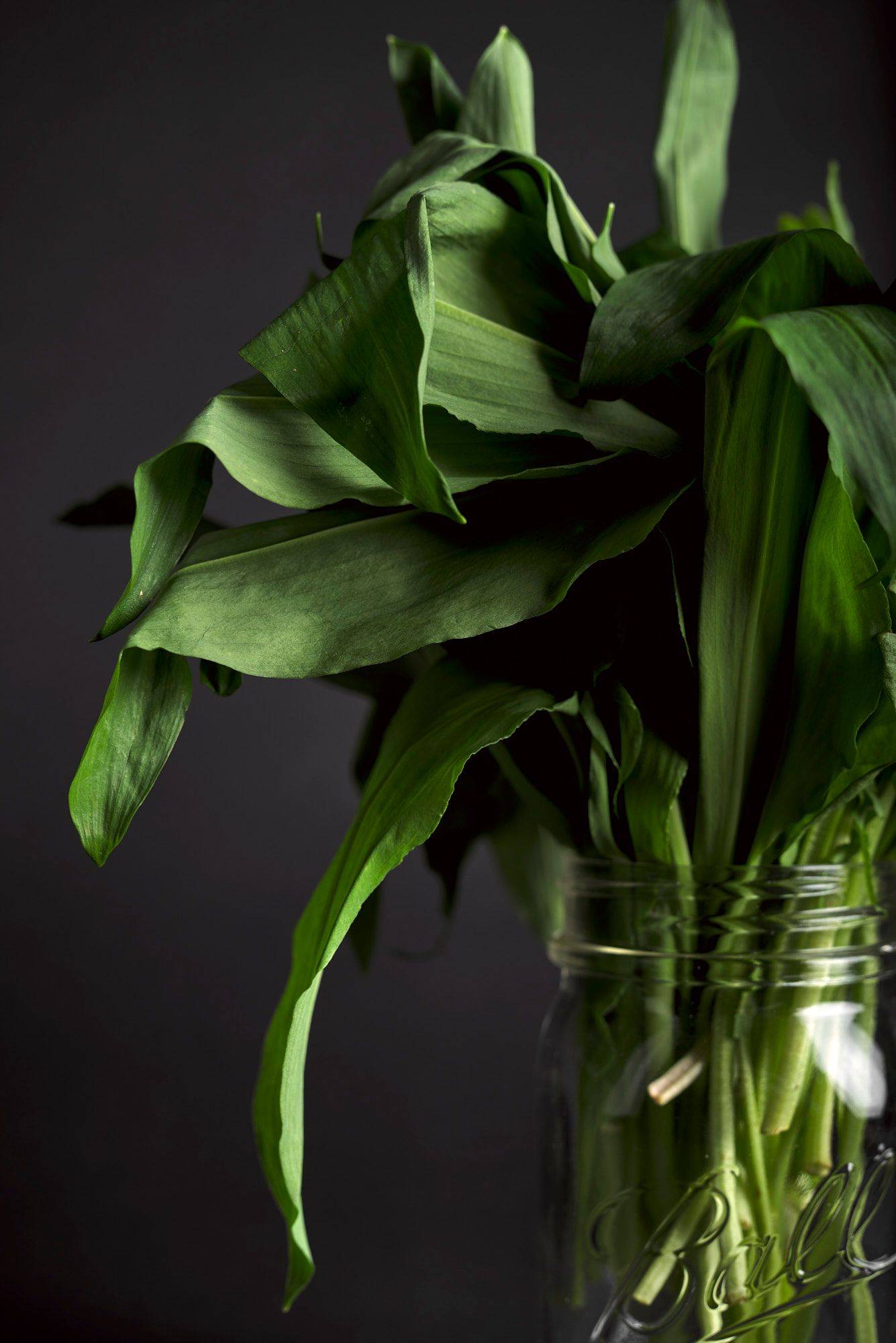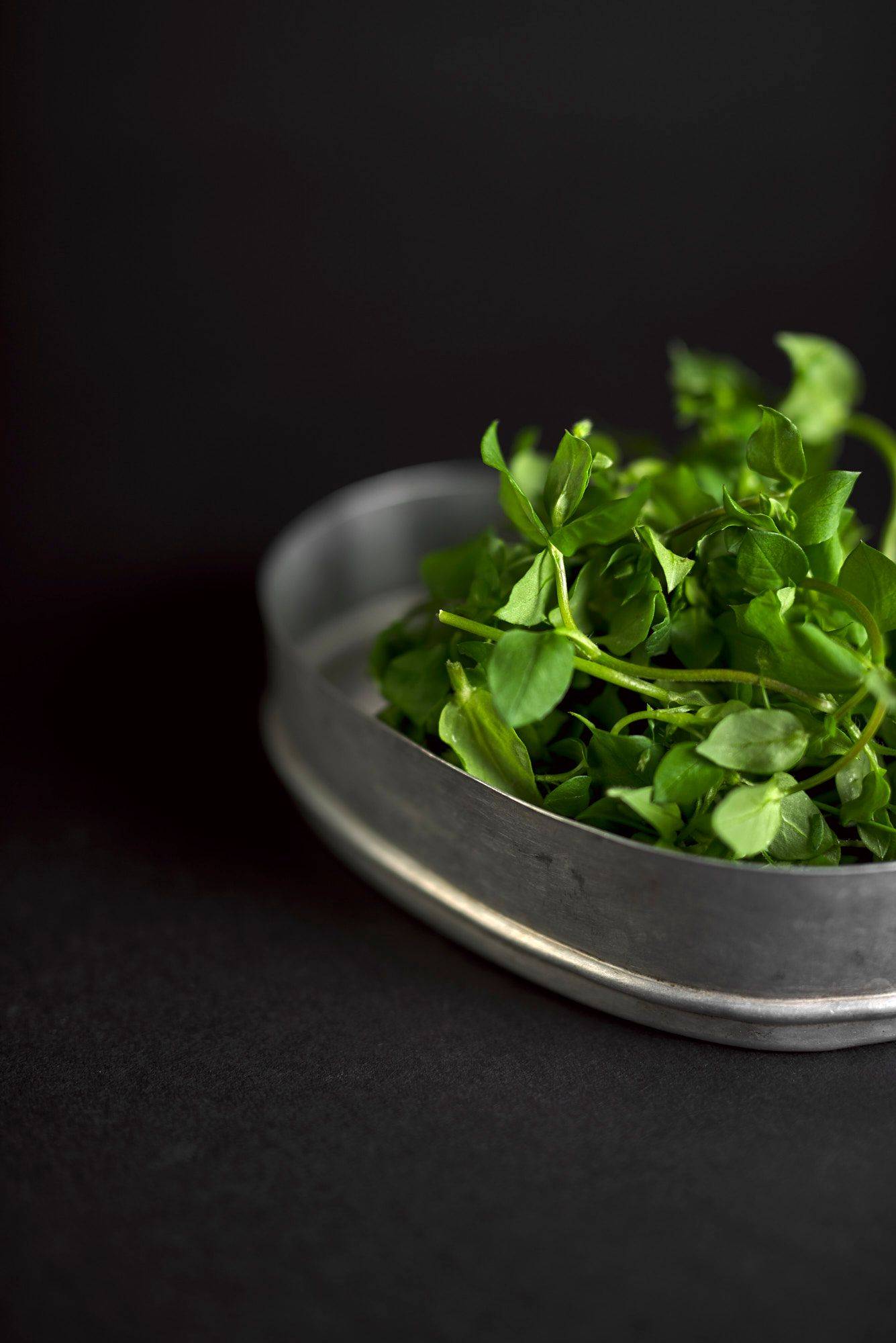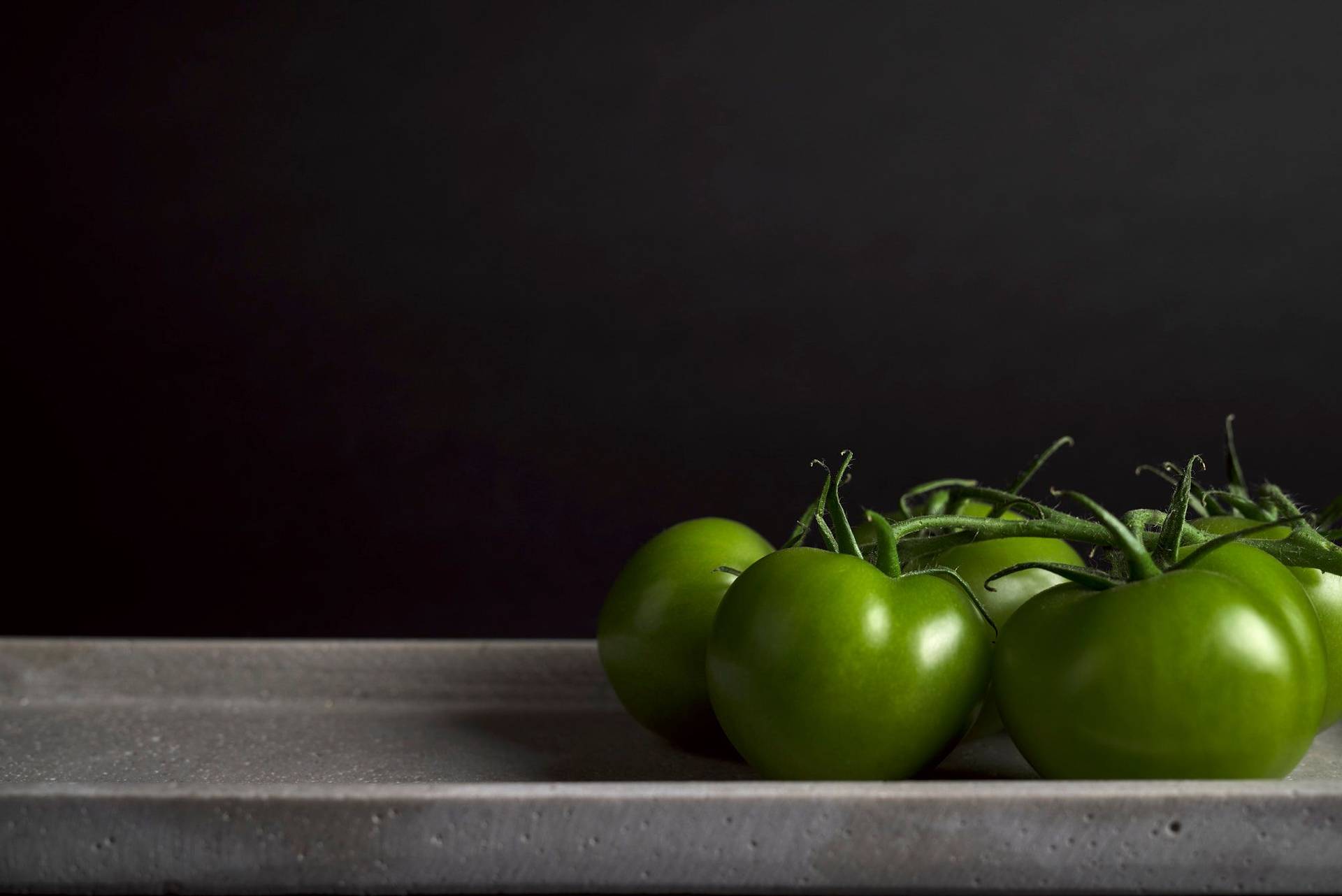 Scallops "Berlin style"
I wanted to prepare this scallop recipe in the Galician way, using simple ingredients and keeping their origin. But just cooking the way I ate in Santiago de Compostela would not be my way, so I said to myself, I will cook very oriented to our region and just use the main Galician ingredients. I ended up with wild garlic, sorrel, potatoes, tomatoes and chickweed in my basket. Not to forget the scallops and of course a good olive oil. Now all you have to do is shop for yourselves to try my Scallops Verde. A delicious and easy to cook recipe.
¡Buen provecho!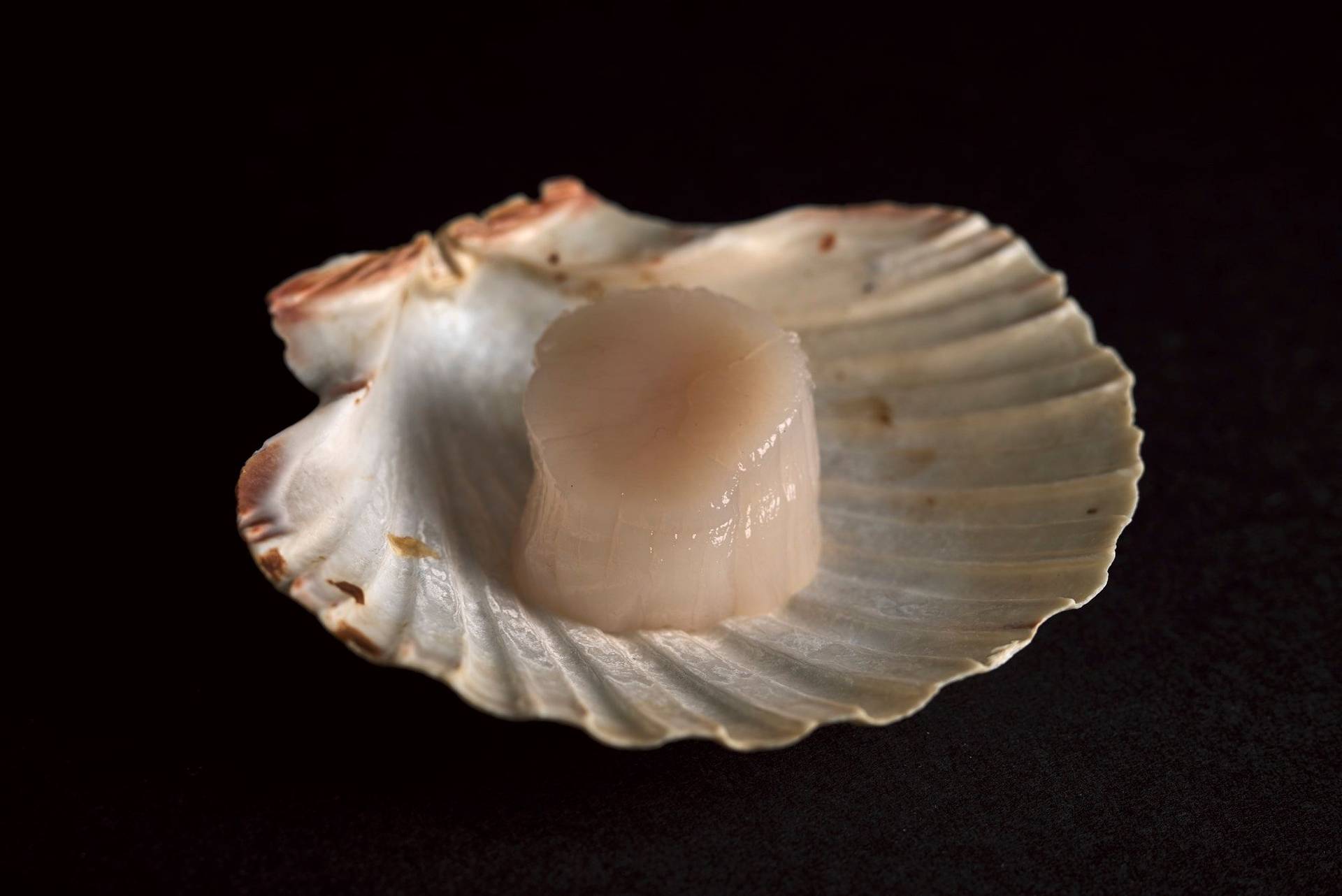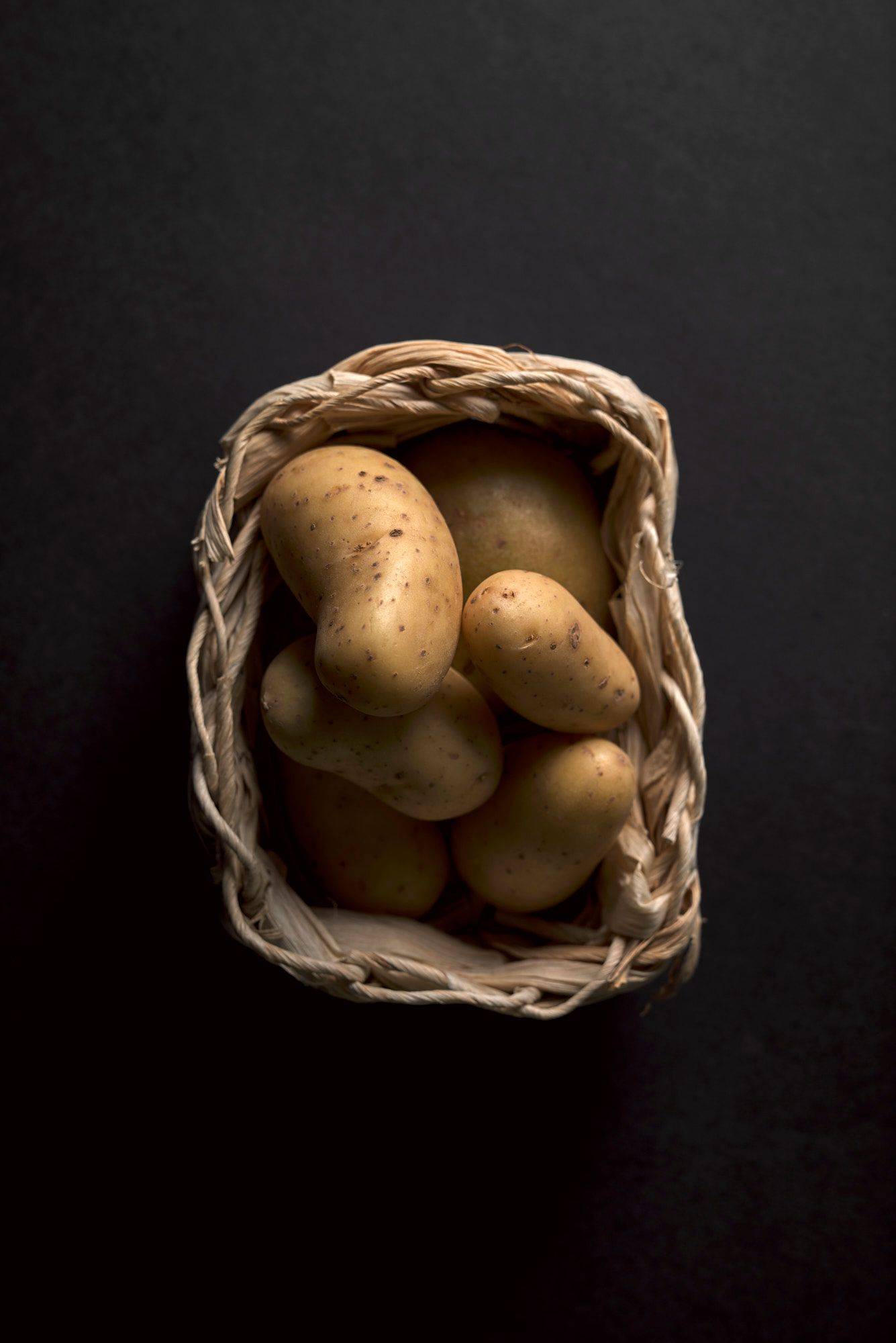 Recipe
Scallops Verde
2 Persons40 Minutes
Sauce Verde
50 g Potato
20 g Celery
20 g Fennel
1 Shallot
200 ml Water
50 ml Apple Juice
10 ml Apple Cider Vinegar
5 g Wild Garlic
10 g Sorrel
40 g Olive Oil
Salt & Agave Syrup to taste
For the sauce verde, peel the potato and shallot and dice with celery and fennel. Sauté the mix with some olive oil and then deglaze with water and apple juice. Now cook everything at medium heat for 10-15 minutes. Then put the pot in a blender and puree finely with wild garlic and sorrel. Set the blender to slow speed and slowly pour in the olive oil. Season the sauce verde with salt and agave syrup afterwards. Small tip, you can eat the sauce Verde also very well, when it is cold too.
Serving
4 Scallops
1 Potato
1 Green Tomato
10 g Chickweed
Olive Oil, Salt & Lime Zest to taste
Before serving, clean the scallop and dab with kitchen paper. Cut the potato into thin slices and deep fry in a little oil until they take color. Then cut the tomato into strips, remove the seeds and add salt. Now marinate the chickweed with olive oil, salt and lime zest. Sear the scallops in a pan with hot canola oil on both sides and then season with salt. To serve, arrange the scallops next to the chickweed in a deep plate, add the tomato and potato chips and pour the sauce.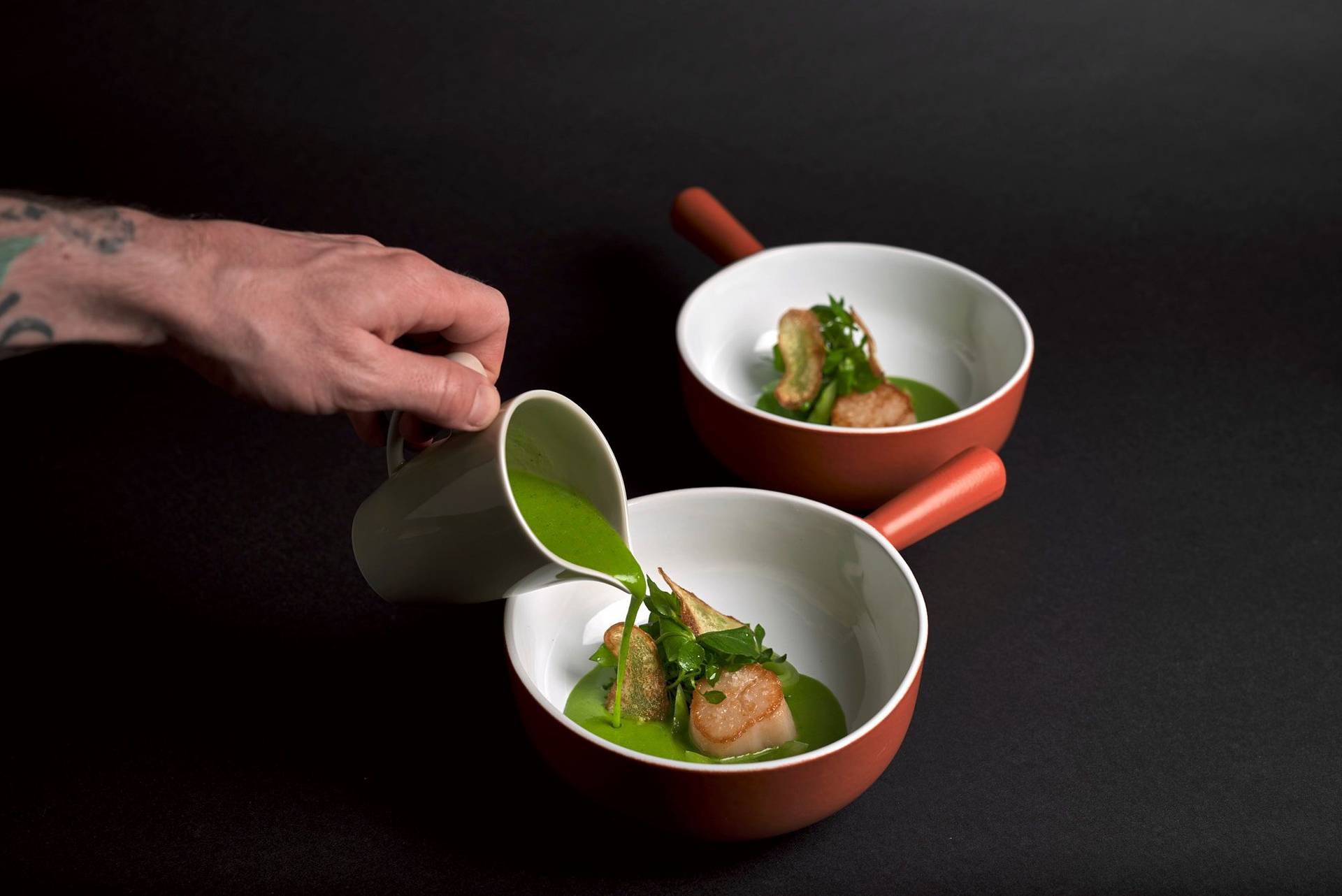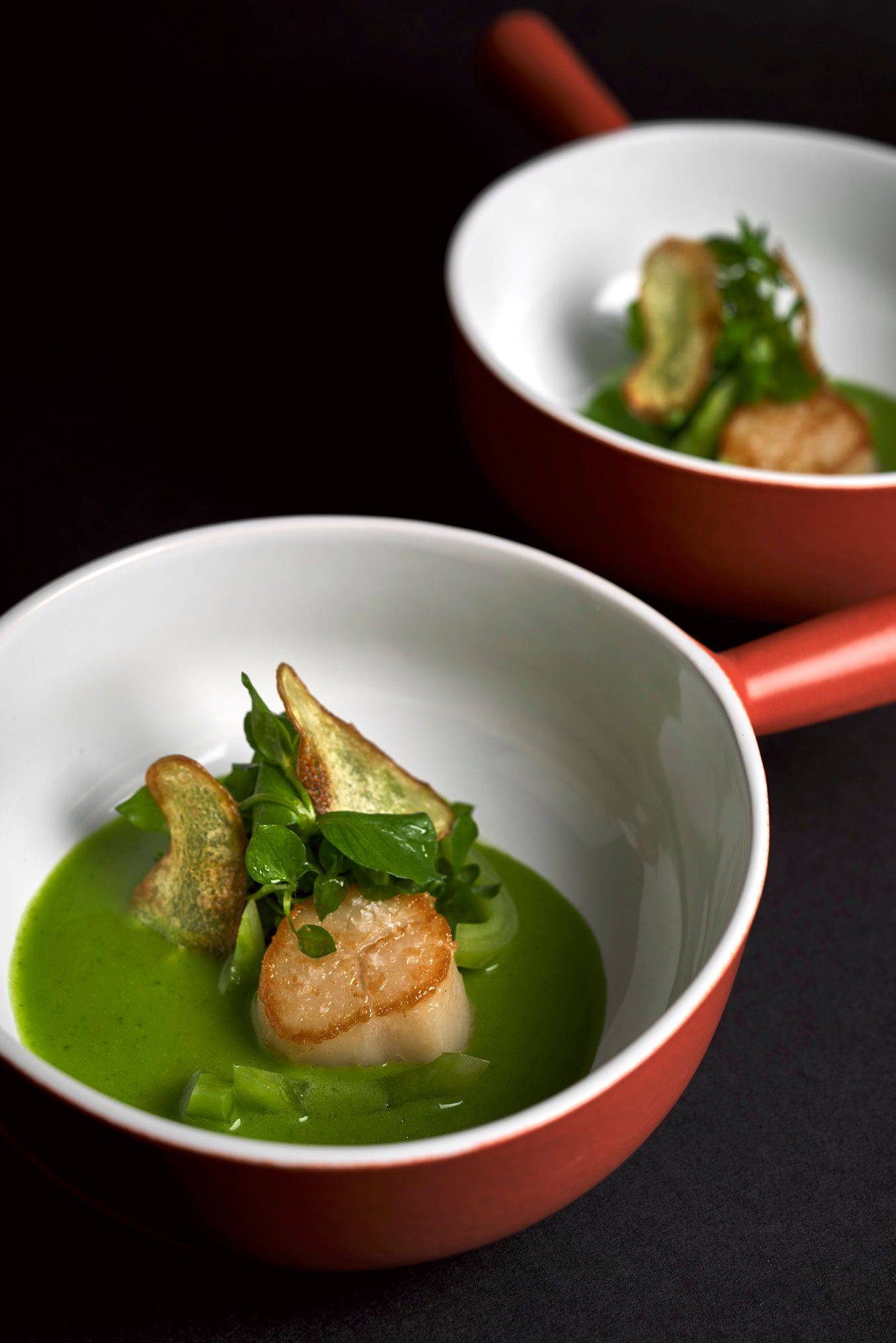 Newsletter
Can't get enough?
Get some secret ingredients through our newsletter!