Recipe
Roasted Leek with Passion Fruit Porridge & Coffee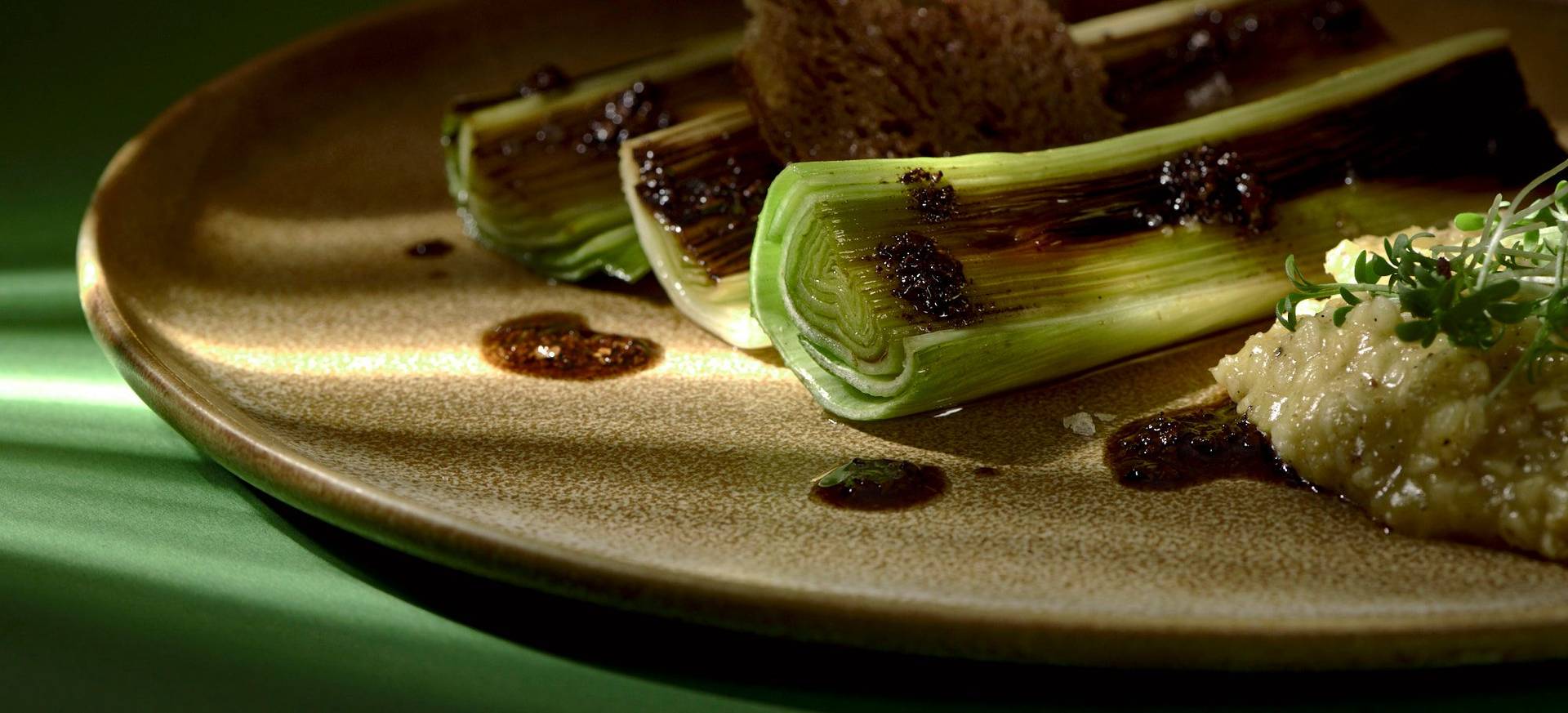 Probably the most delicious balance between breakfast and lunch. Today I'm trying to combine these two. So, for those of you who like to sleep in late and skip breakfast, it might be worth reading a little more. Sure, brunch is nothing new, yet this recipe will find some fans of the latter. In our family, porridge is a meal we like to make on the go. Especially on busy mornings with little time, it's a delicious and nutritious choice for breakfast more than once a week.
Breakfast without efforts
How many of you out there like to be woken up with "breakfast is ready"? For me personally, that would be the ideal, but unfortunately not always realistic. So, for those of you who like to have a good breakfast or brunch with only little cooking, today's recipe might be an inspiration. Especially in the late morning hours after a long night out, when you just want to eat with the least effort and without standing in the kitchen for hours.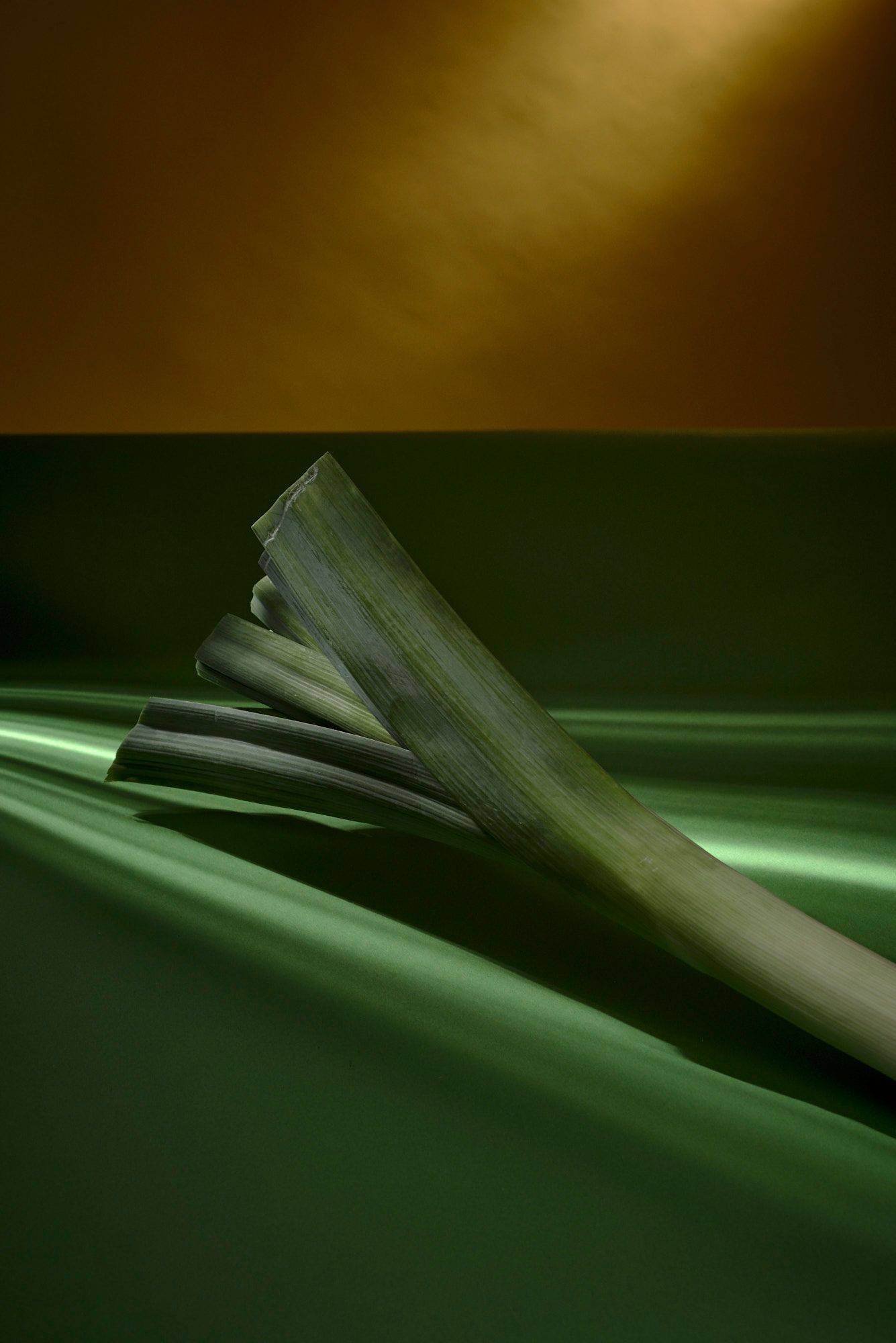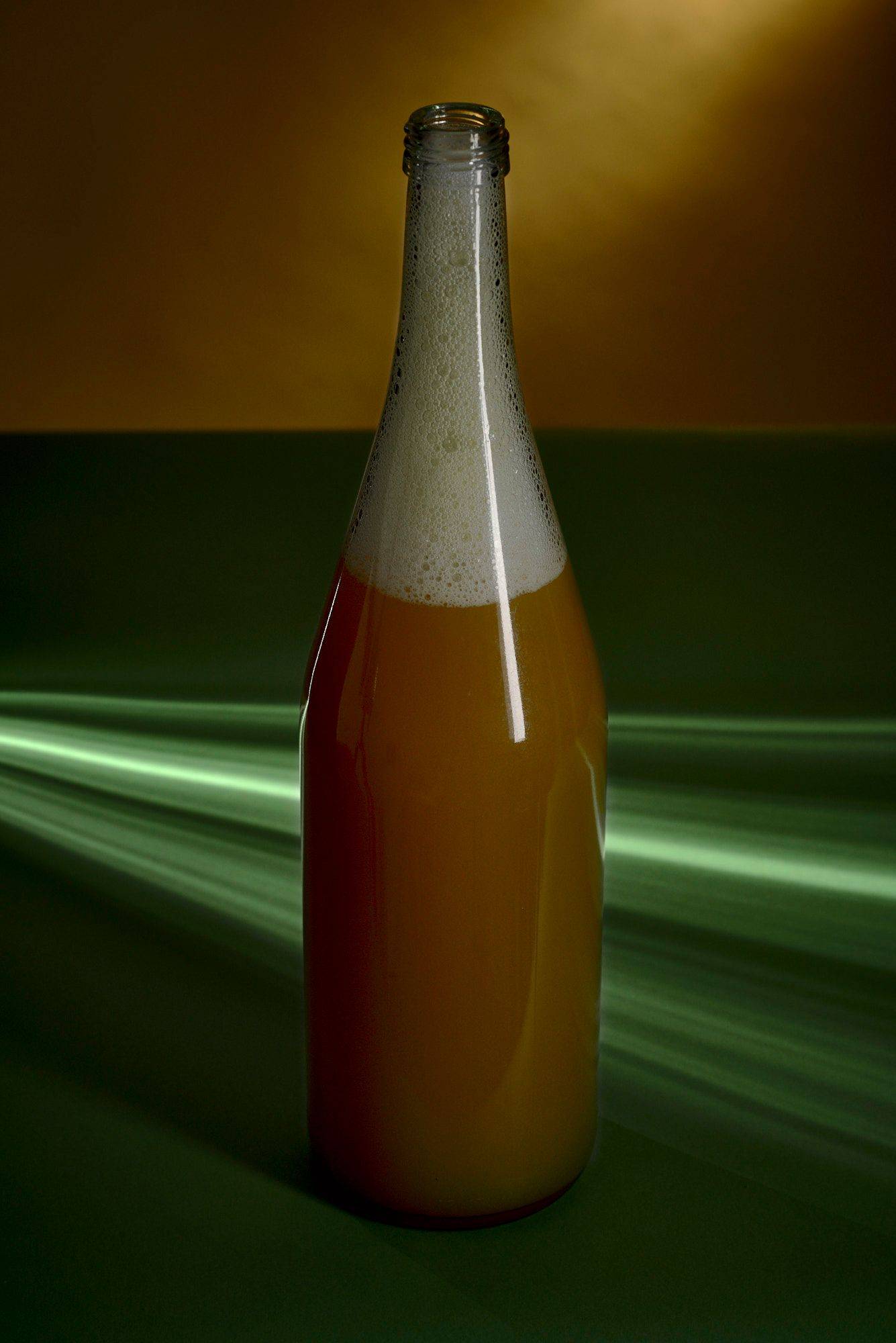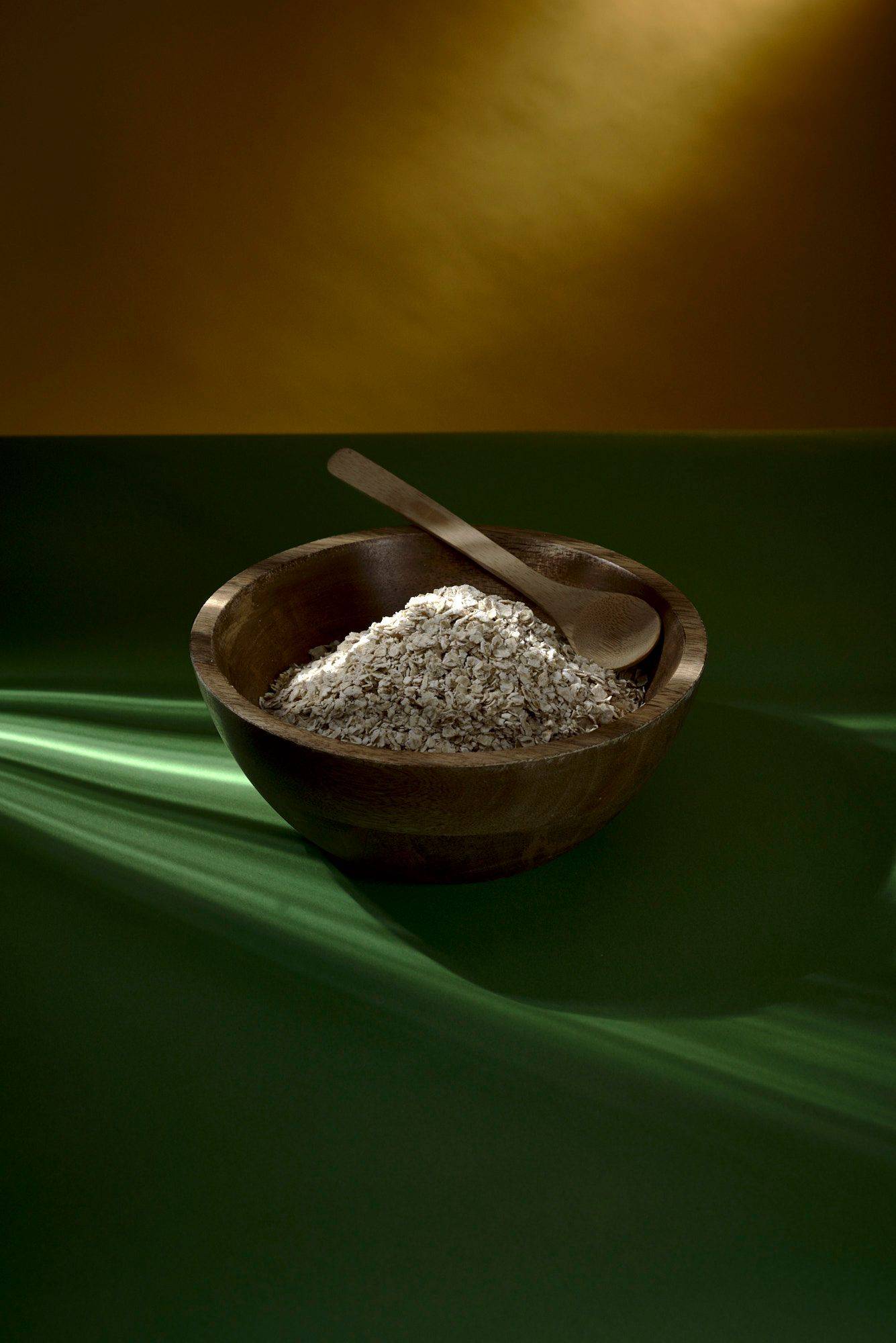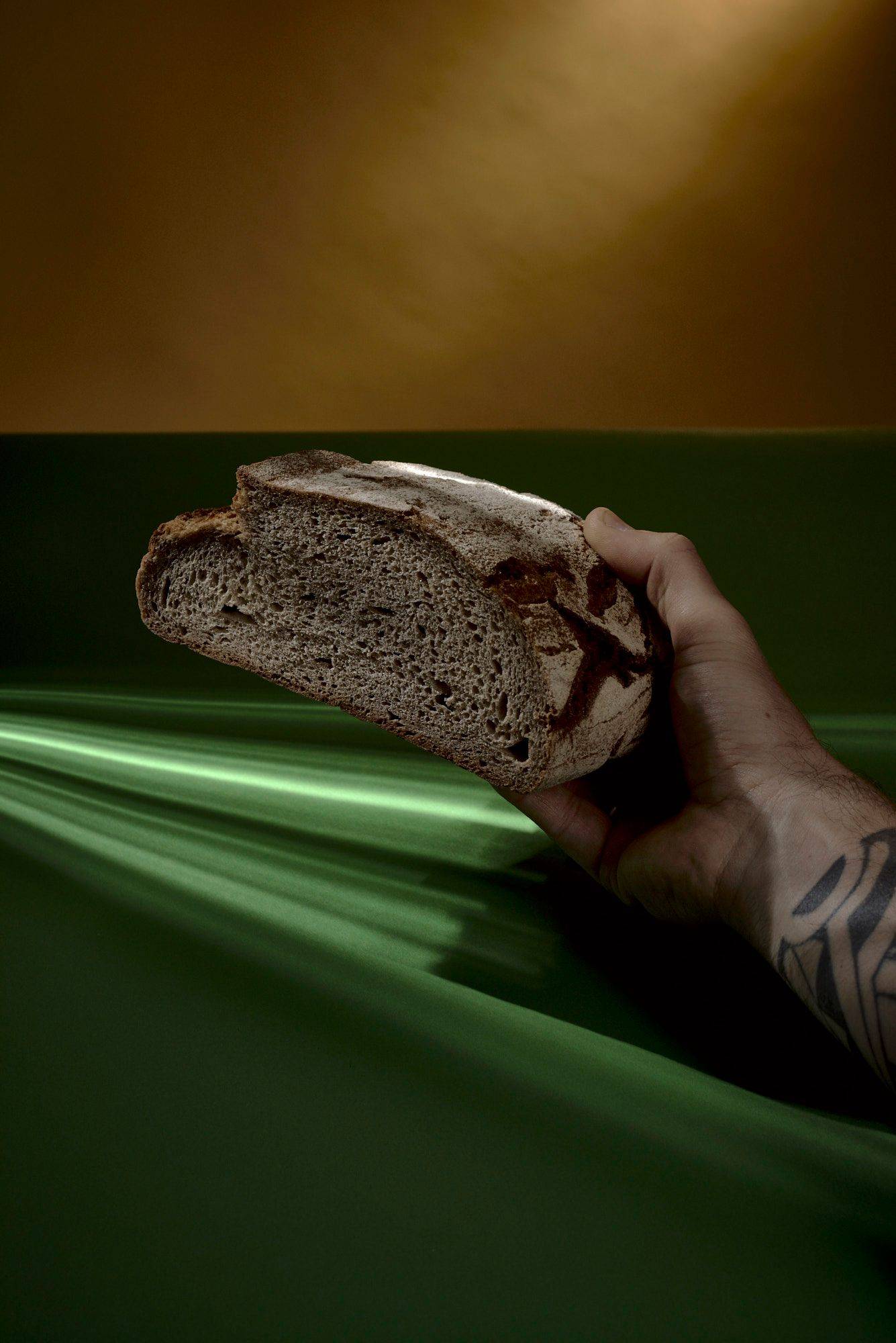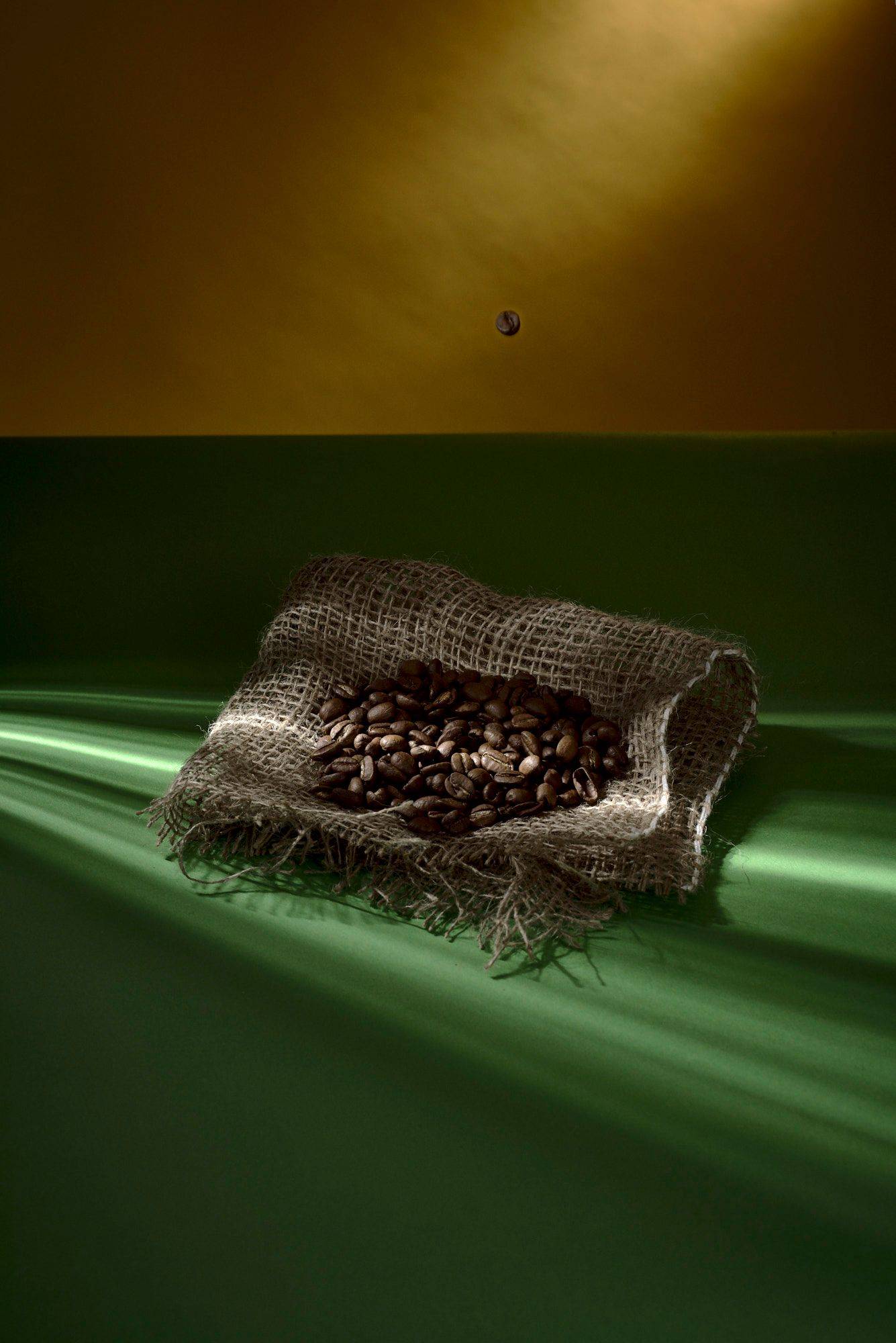 Coffee for breakfast and everything is good
A good breakfast or brunch always starts with a savory element and ends with the sweet part. A cup of coffee and everything is good. The idea was to bring these breakfast ingredients together. From this perspective leek is more than just a vegetable. It combines well roasted, savory flavors, but leek also develops a certain sweetness when cooked. On that point, it builds a bridge to the slightly sweet but also savory Passion Fruit Porridge. To interpret the first meal of the day with a selection of recipes that might be a little cliché, coffee beans were used for an aromatic pesto and sourdough bread chips, for a little texture.
So, get to the stove you grumpy cats!
The night was too rough, and you need something to get back on your feet? Check out my hangover breakfast and everything will be fine soon.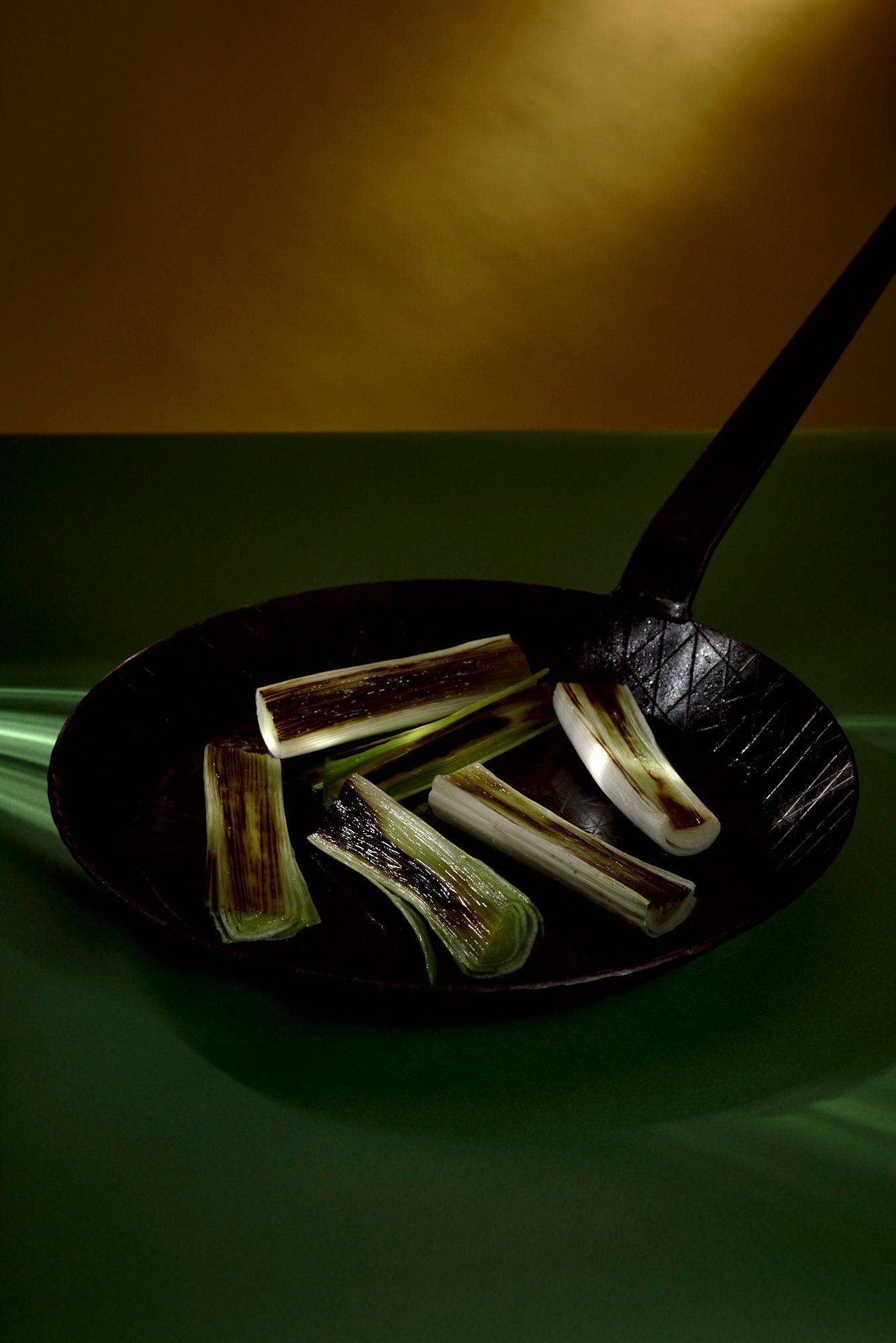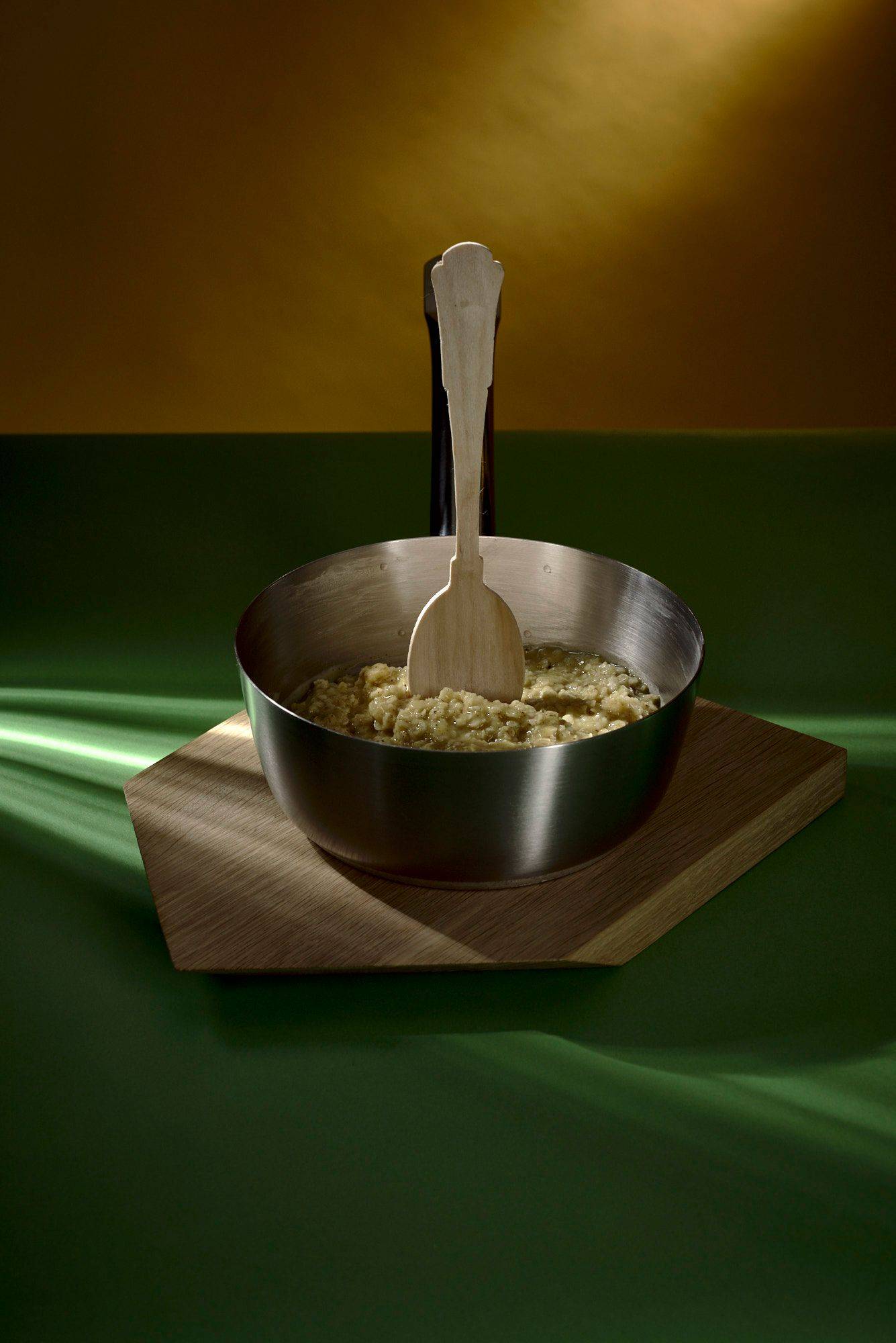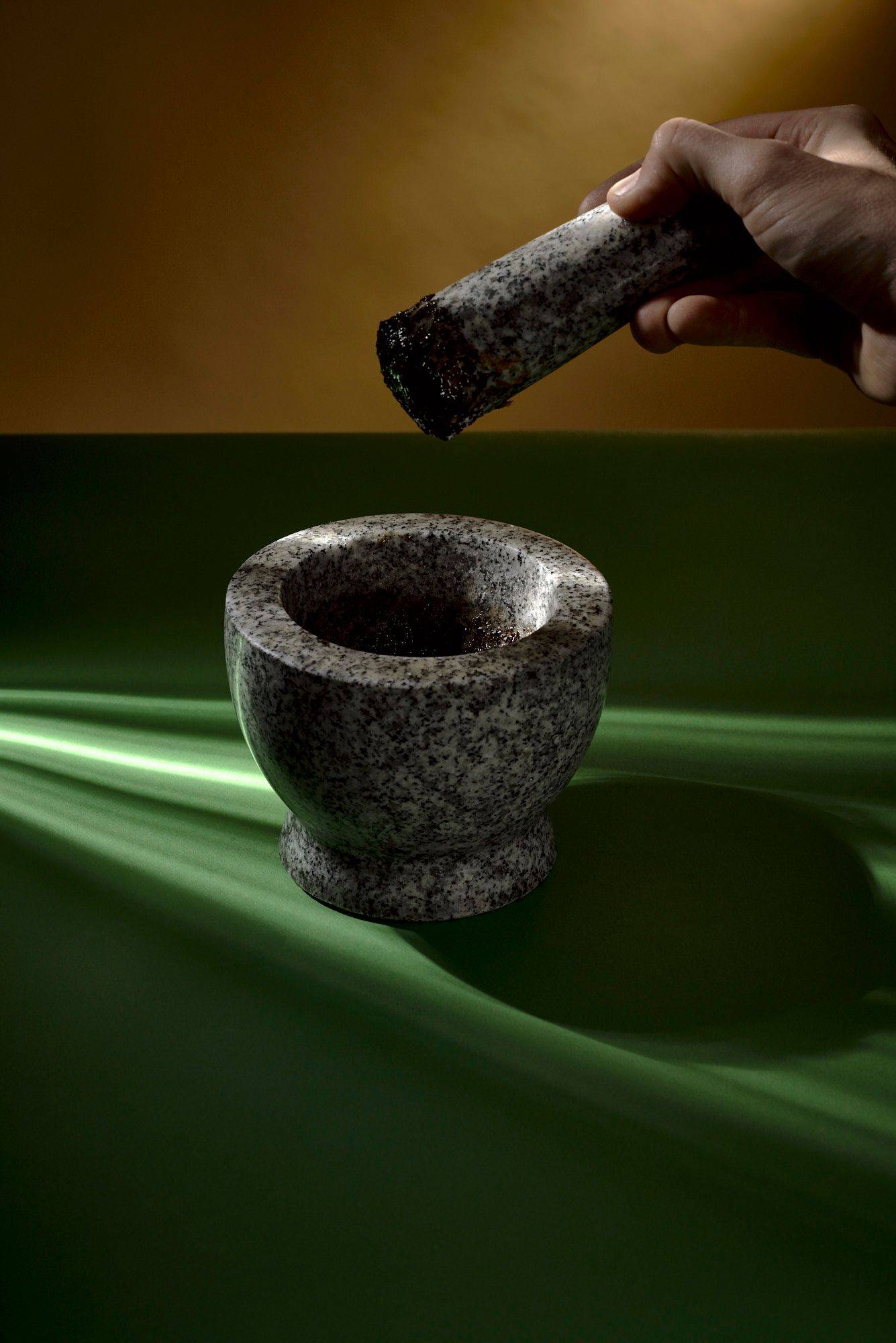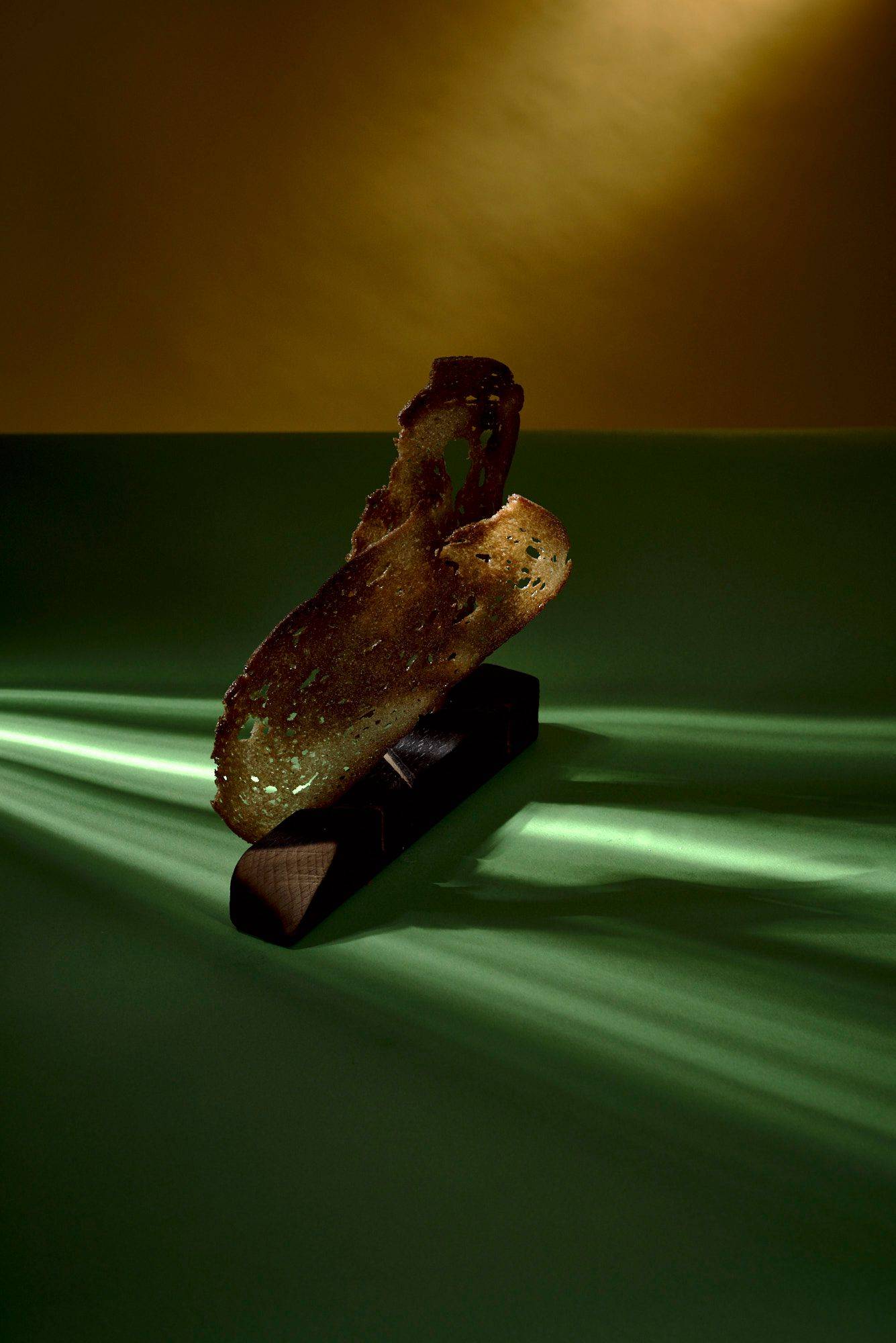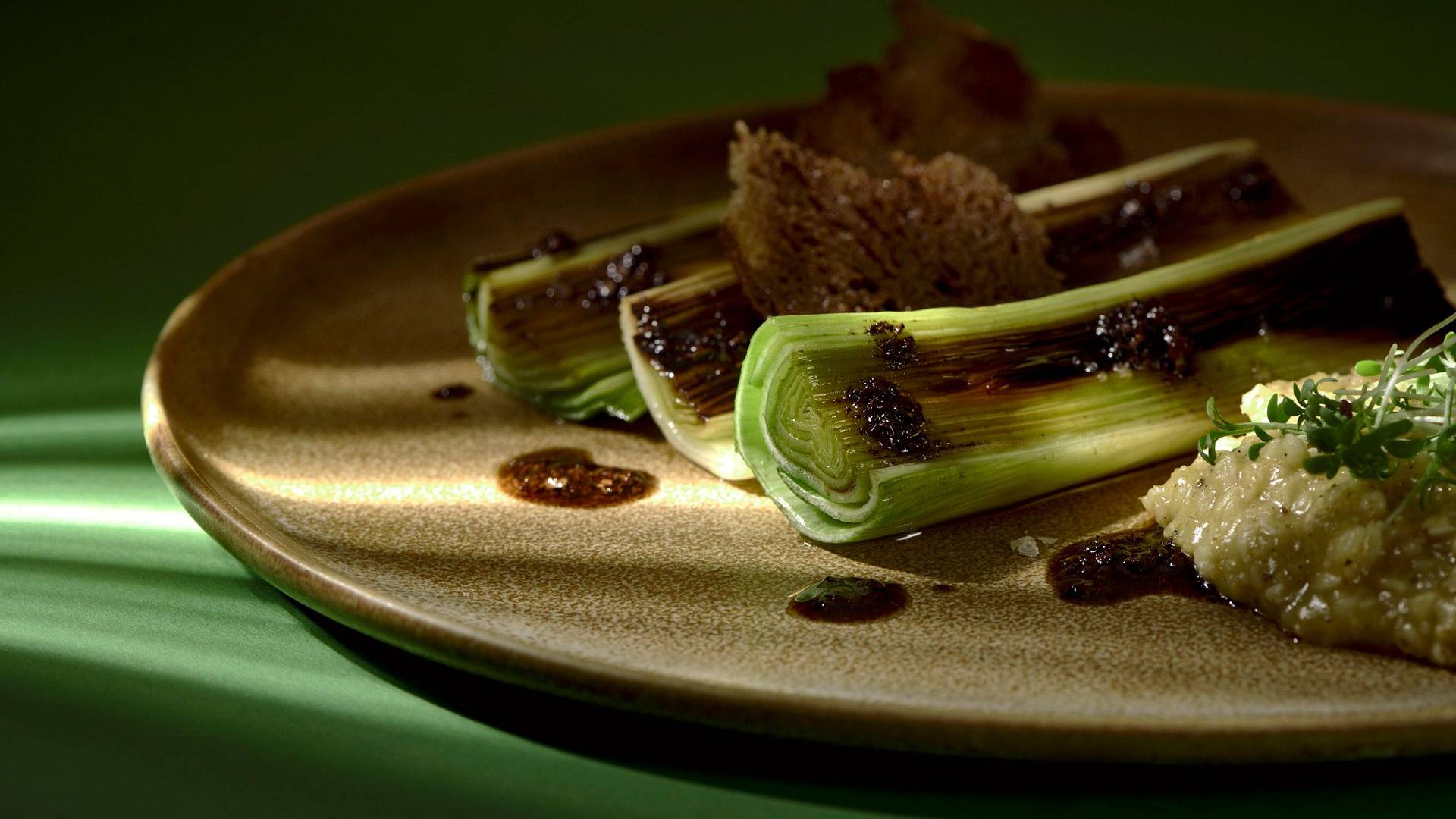 Accept YouTubes marketing cookies to watch this video.
Recipe
Roasted Leek with Passion Fruit Porridge & Coffee
2 Persons20 Minutes
Passion Fruit Porridge
300 ml Passion Fruit Juice
Vanilla & Salt to flavor
100 g Oats
25 g Butter
For the porridge, bring passion fruit juice, vanilla and salt to the boil in a saucepan. Stir in the oats and then add the butter. Leave to flavor until serving.
Roasted Leek
1 pc Leek
Maldon Salt to flavor
Divide the leek into 10 cm pieces and cut the pieces in halves lengthwise. Now heat up a pan with canola oil and sear the leek on the cut edge. Meanwhile, preheat the oven to 160°C and roast the leek for 6-8 minutes, then season with maldon salt to taste.
Coffee Pesto
1 tbsp Coffee Beans
40 g Hazelnut Oil
1/4 Orange Peel
Salt to flavor
For the coffee pesto, roast the coffee beans in a pan and then put them in a mortar. Grind them with salt to a fine powder and add the hazelnut oil and orange zest. Now mix everything to combine.
Serving
2 thin slices Sourdough Bread
Salt
Garden Cress
Before serving, cut off two thin slices of sourdough bread and place them on a baking tray. Sprinkle a little canola oil on top and roast them in the oven at 190°C for 5-7 minutes until golden brown. To serve, arrange three pieces of leek side by side and place the sourdough bread chips in between. Now spread some coffee pesto over the leek and on the plate, next to it some porridge and on top it up with some garden cress.
Breakfast is ready!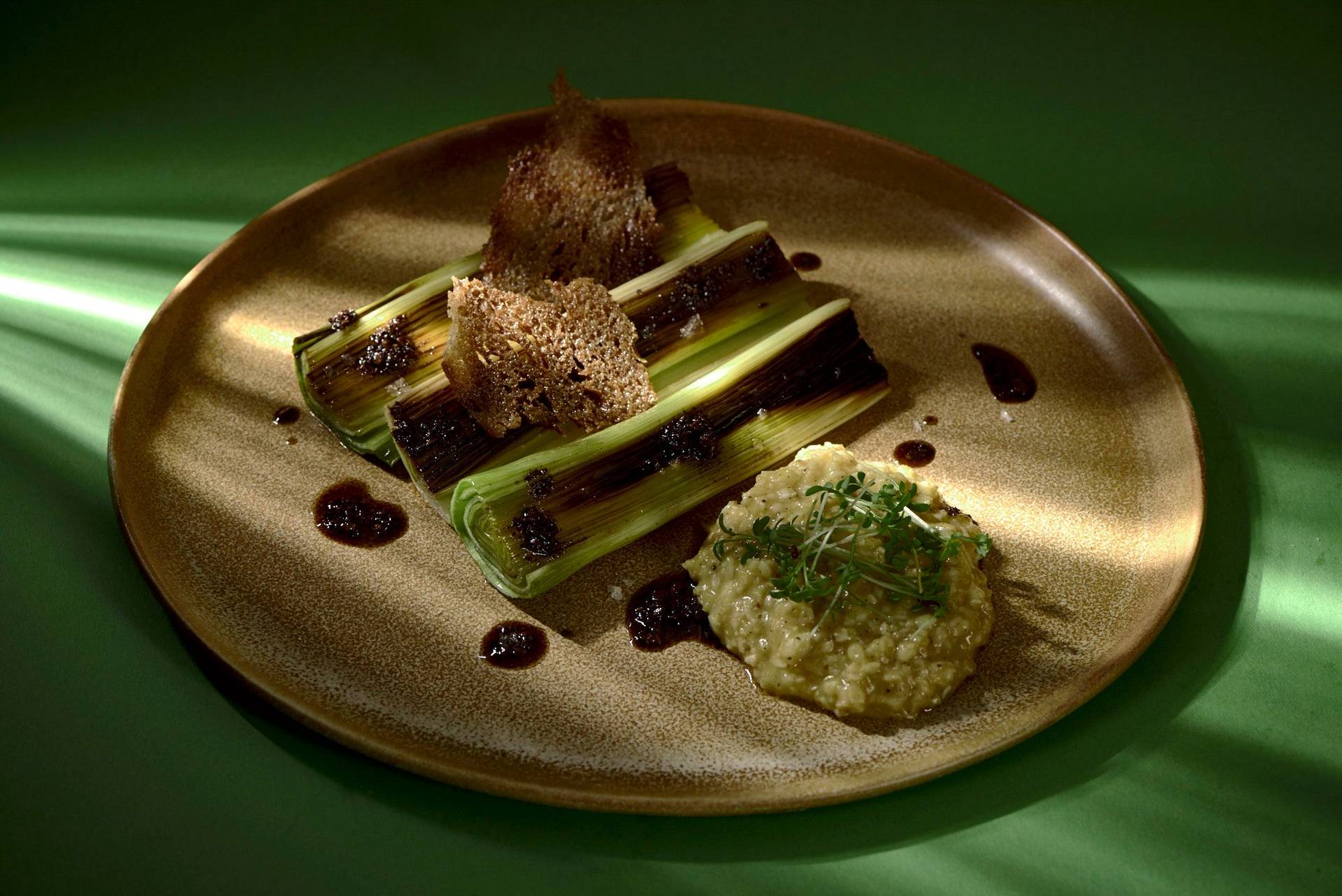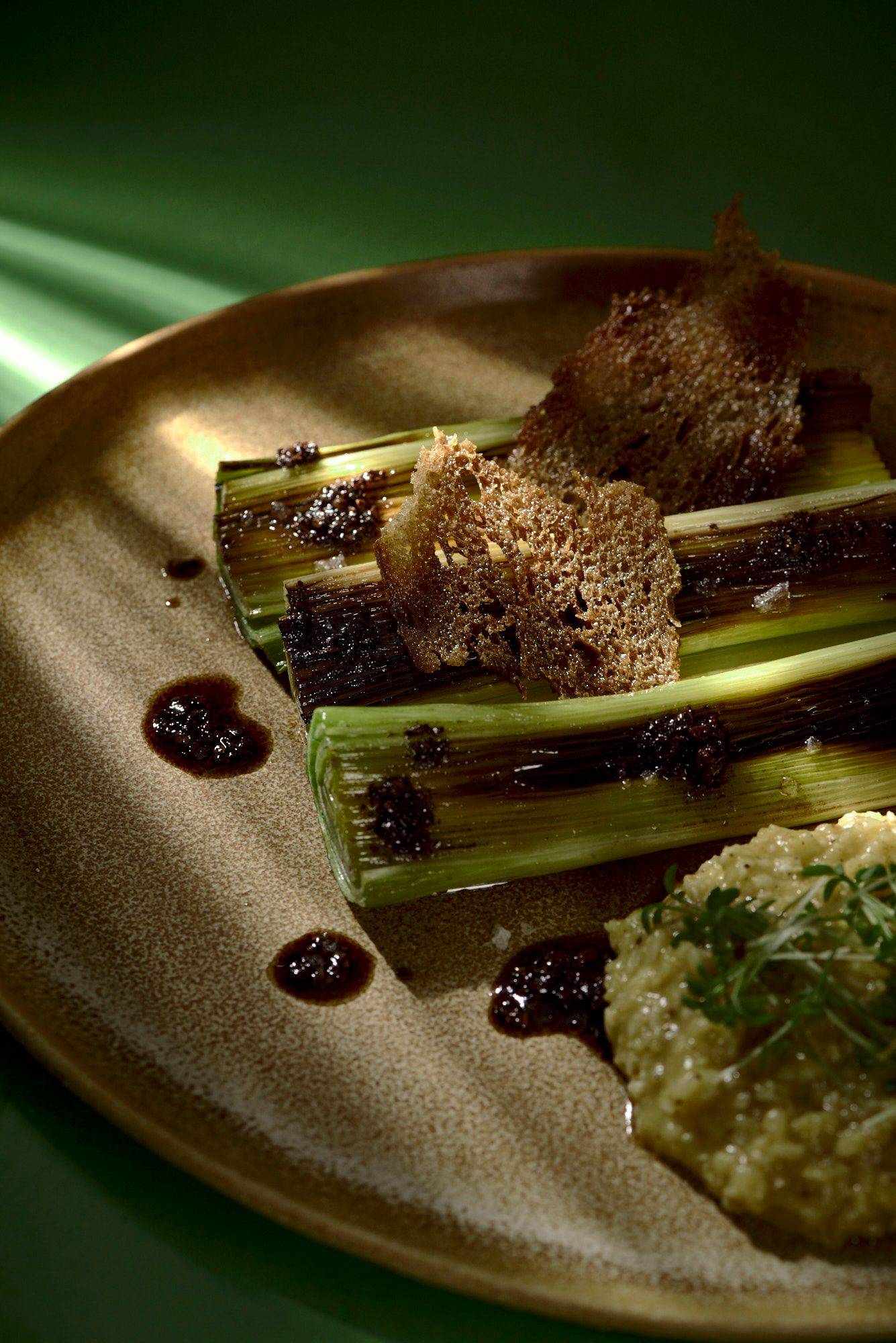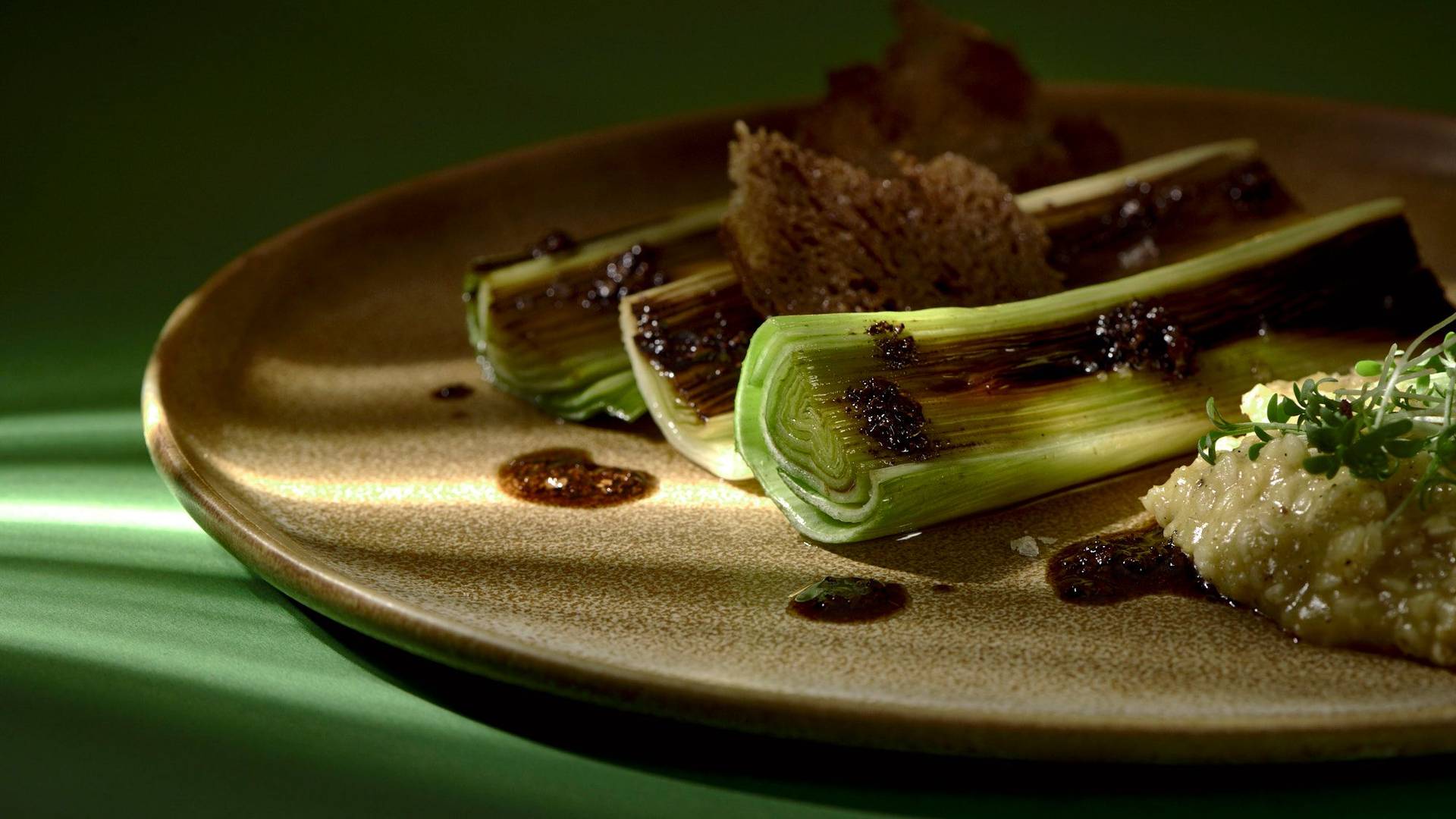 Newsletter
Can't get enough?
Get some secret ingredients through our newsletter!