Recipe
Kingfish Ceviche with Tomatoes
Fish | Gluten-Free | Dairy-Free | Sugar-Free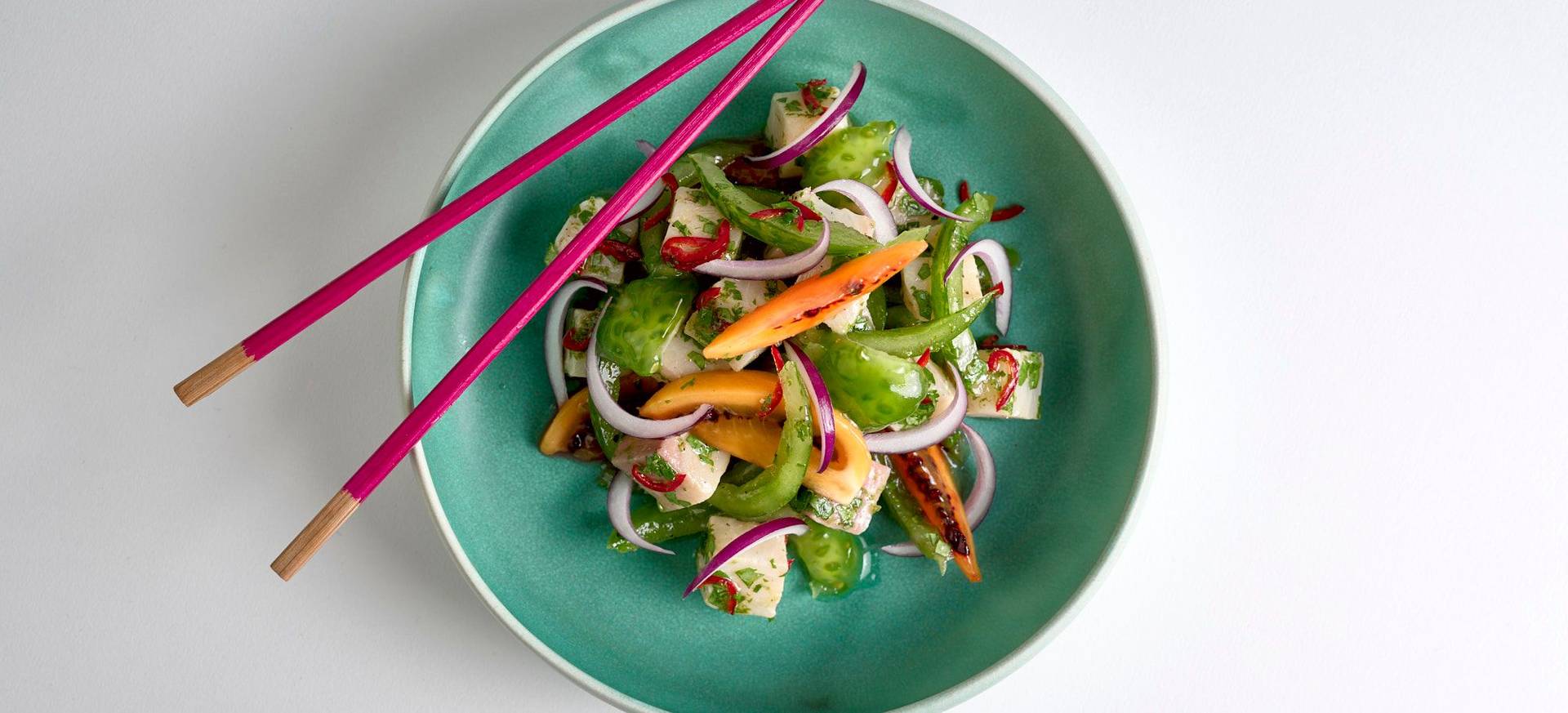 Erika, Peter and their little son, these were the protagonists of my daily dinner soap opera in Lisbon. I gave them these names because I never asked for their real names and thought Erika and Peter would fit best. Erika was the chef of the kitchen at my favorite restaurant at the end of a small street where I lived during my time in Lisbon. Erika is a small, plump woman who always wears a cute dress with colorful patterns and an apron over it. Every day, except Sundays, she would sit outside her restaurant, Floresta de Santana, playing with the flip-flops on her feet.
Peter was in charge of service and guest relations, and no matter how full or empty the restaurant was, Peter was constantly stressed, it seemed. As soon as I was seated, he came to me with the so-called "starters": bread and small packaged butter and sardine paste, the highlight of which was the cheese that was served with it. Anyway, this little restaurant turned out to be a real pearl and I couldn't help but return again and again to enjoy the fresh fish of the day. A true pearl of Lisbon gastronomy.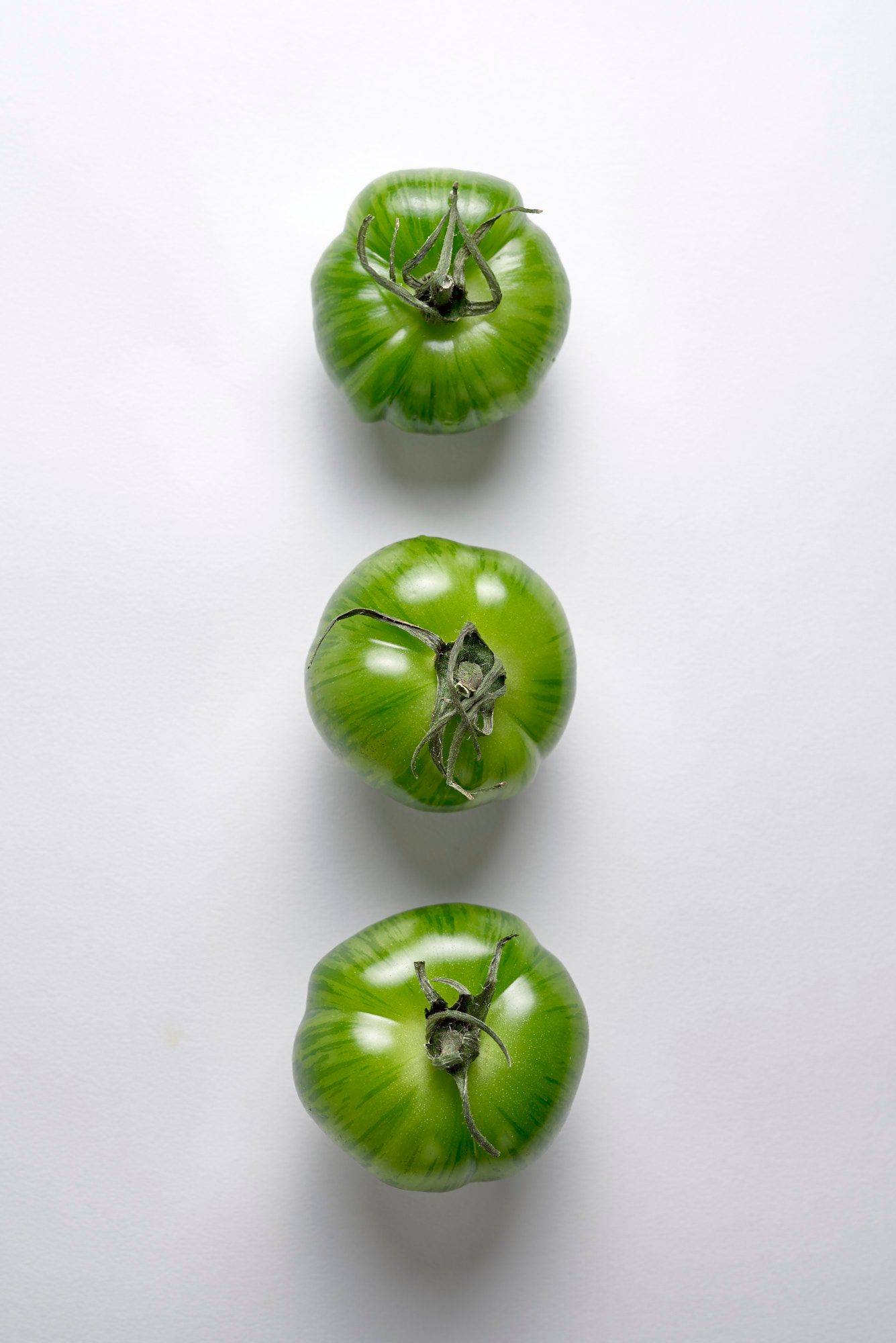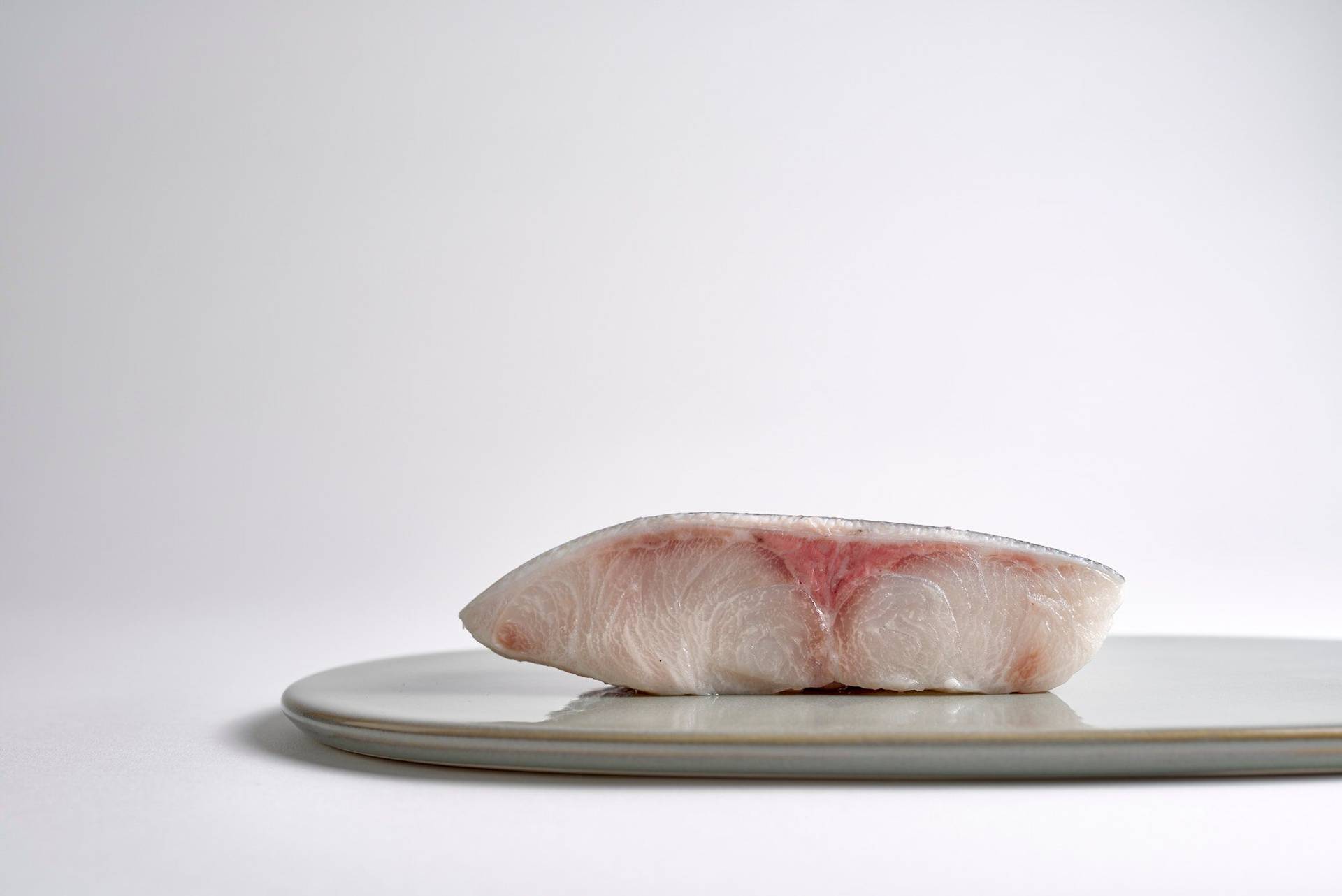 Ceviche - the summer recipe
So back in Berlin I couldn't help creating a nice summer recipe with fresh fish. Ceviche is not a Portuguese recipe in this sense, but I always associate ceviche with summer and vacation. The base for good ceviche is of course always fresh fish, which is then "cooked" cold with lime or lemon. For this ceviche recipe, I chose king mackerel at my deli because this fish has a nice firm bite. Combining my ceviche, I wanted to work with a selection of tomatoes, because especially in summer they are so aromatic and in addition to get in different types. So, green tomato with a little more bite and acidity, as well as tamarillo, the tree tomato came in. Even though, or maybe because, tamarillo is not always easy to find in the supermarket, I liked to have the tree tomatoes with me to round up my ceviche. I like the interplay, their mango-like consistency and the fruity flavor very much. Best you just try my kingfish ceviche with tomatoes yourself!
A different way to prepare a ceviche can be found in my recipe for Cod Ceviche with Gooseberries.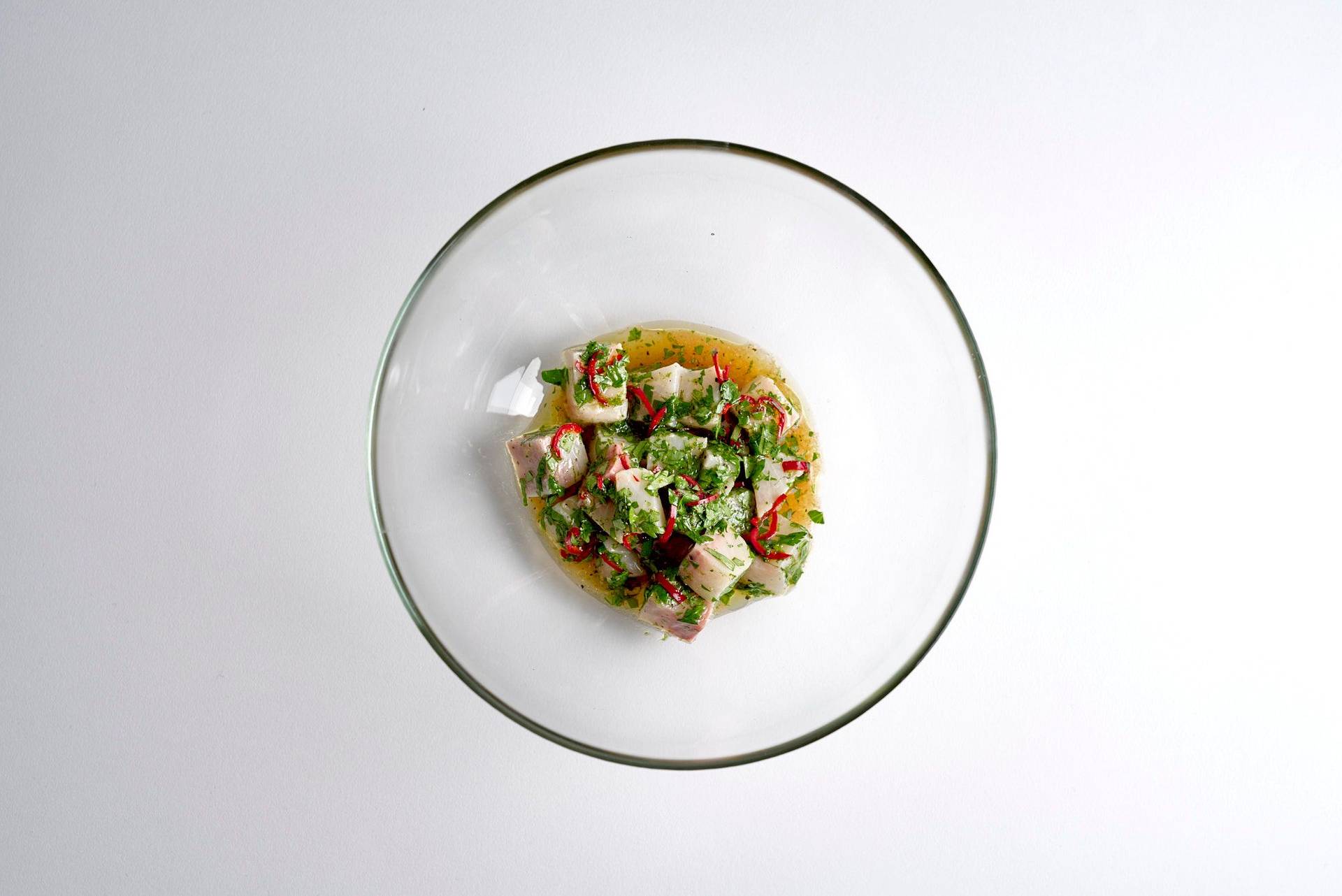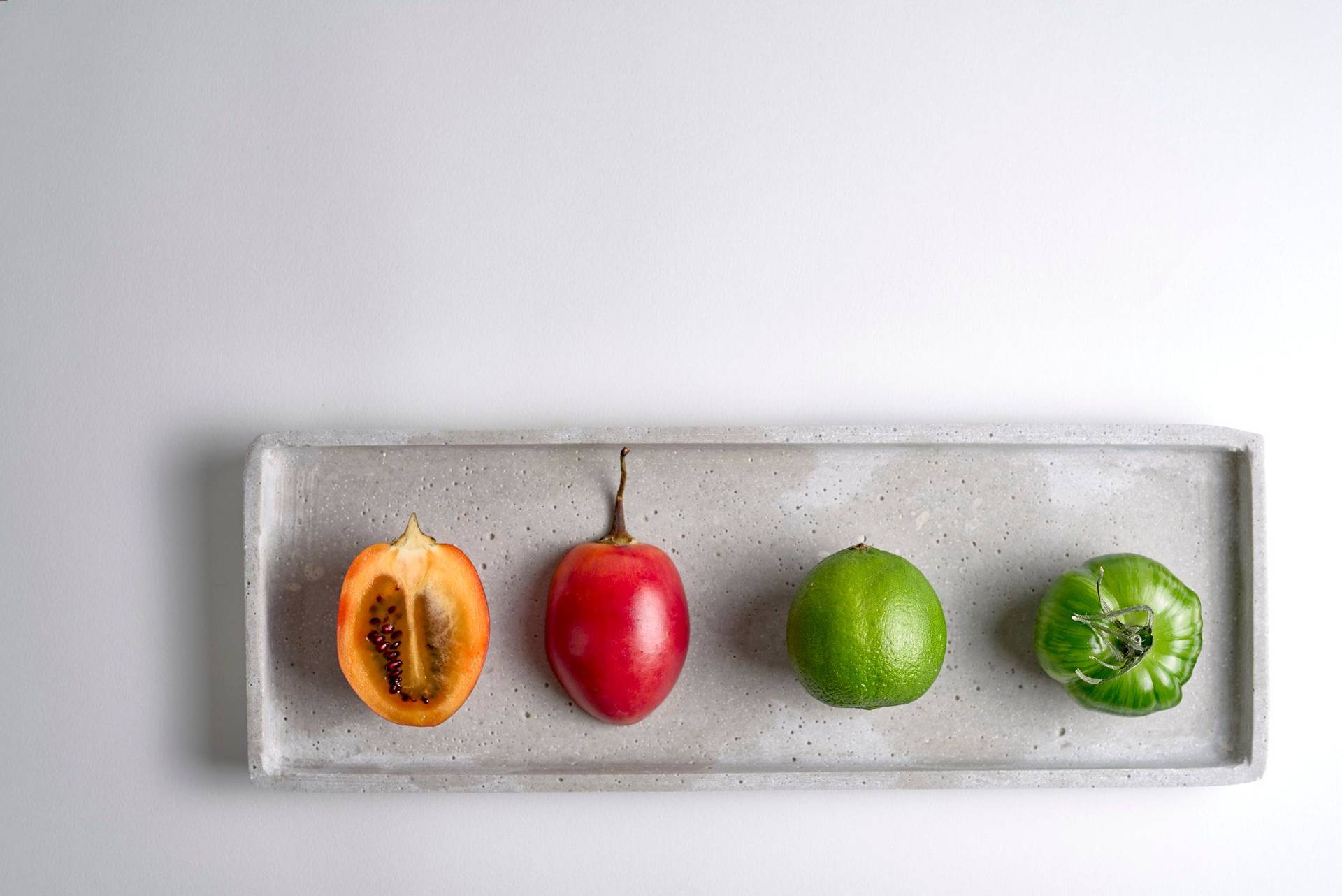 Recipe
Kingfish Ceviche with Tomatoes
2 Persons15 Minutes
Kingfish Ceviche
300 g King Mackerel
1 Lime
1 tbsp Fish Sauce
20 g Olive Oil
10 Coriander Stems
1 Hot Pepper or Chili
Salt, Pepper & Agave Syrup to taste
For the kingfish ceviche, cut the mackerel into 2x2 cm cubes. Grate the lime and squeeze the juice, add the fish sauce and olive oil. Wash the coriander and hot peppers, then chop the coriander, halve the hot peppers and cut them into strips. Mix everything together, season with the spices and marinate the kingfish for at least 5 minutes. How "cooked" the fish becomes, you can influence by the time of marinating before serving.
Serving
2 Green Tomatoes
1 Tamarillo (Tree Tomato)
¼ Red Onion
Before serving, wash the green tomatoes, quarter them and cut out the seeds. Then cut the quarters into strips, but do not discard the seeds as they will also be added to the ceviche. Now peel the tamarillo as well as the red onion and cut into wedges. Then mix everything briefly with the ceviche and arrange in a bowl.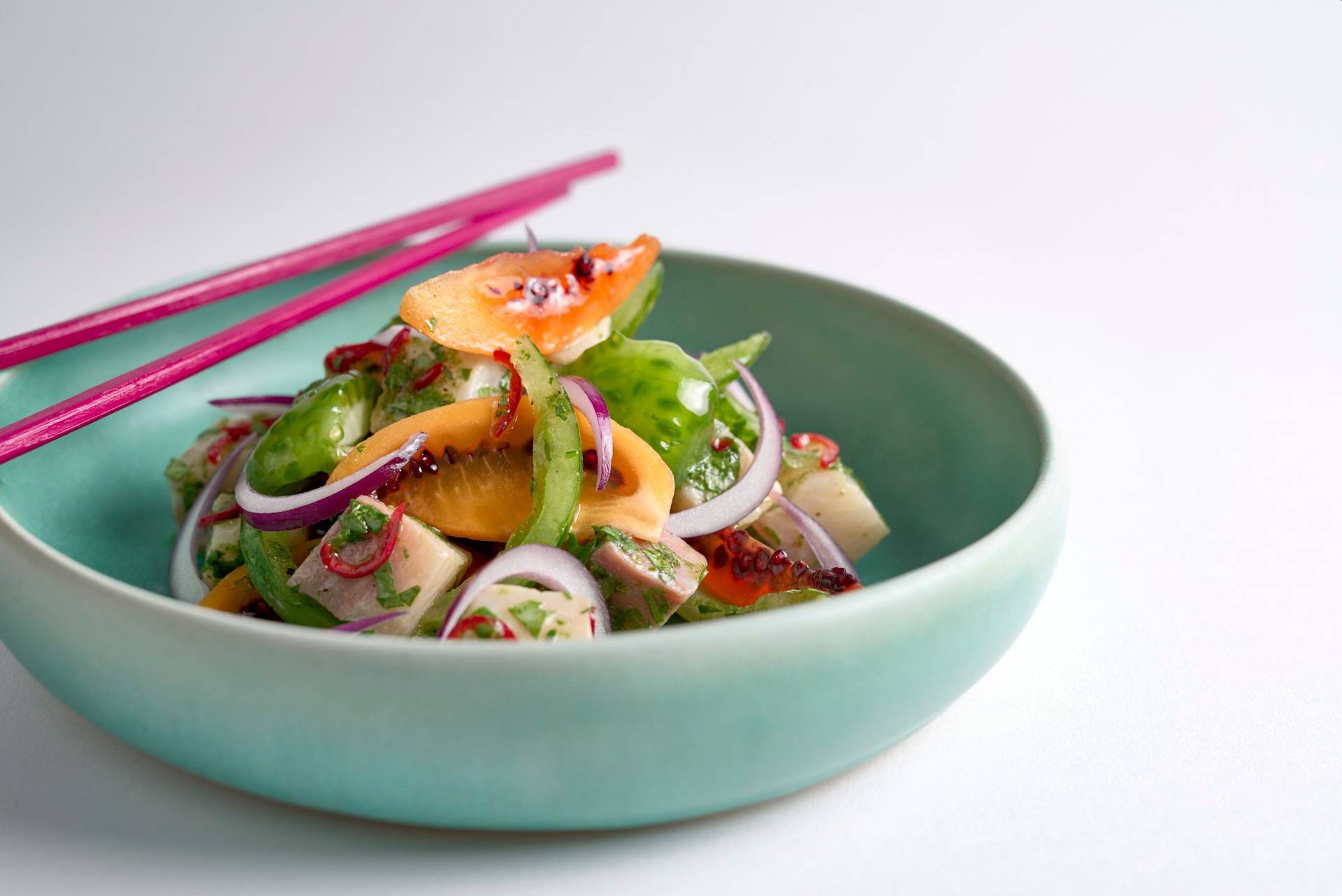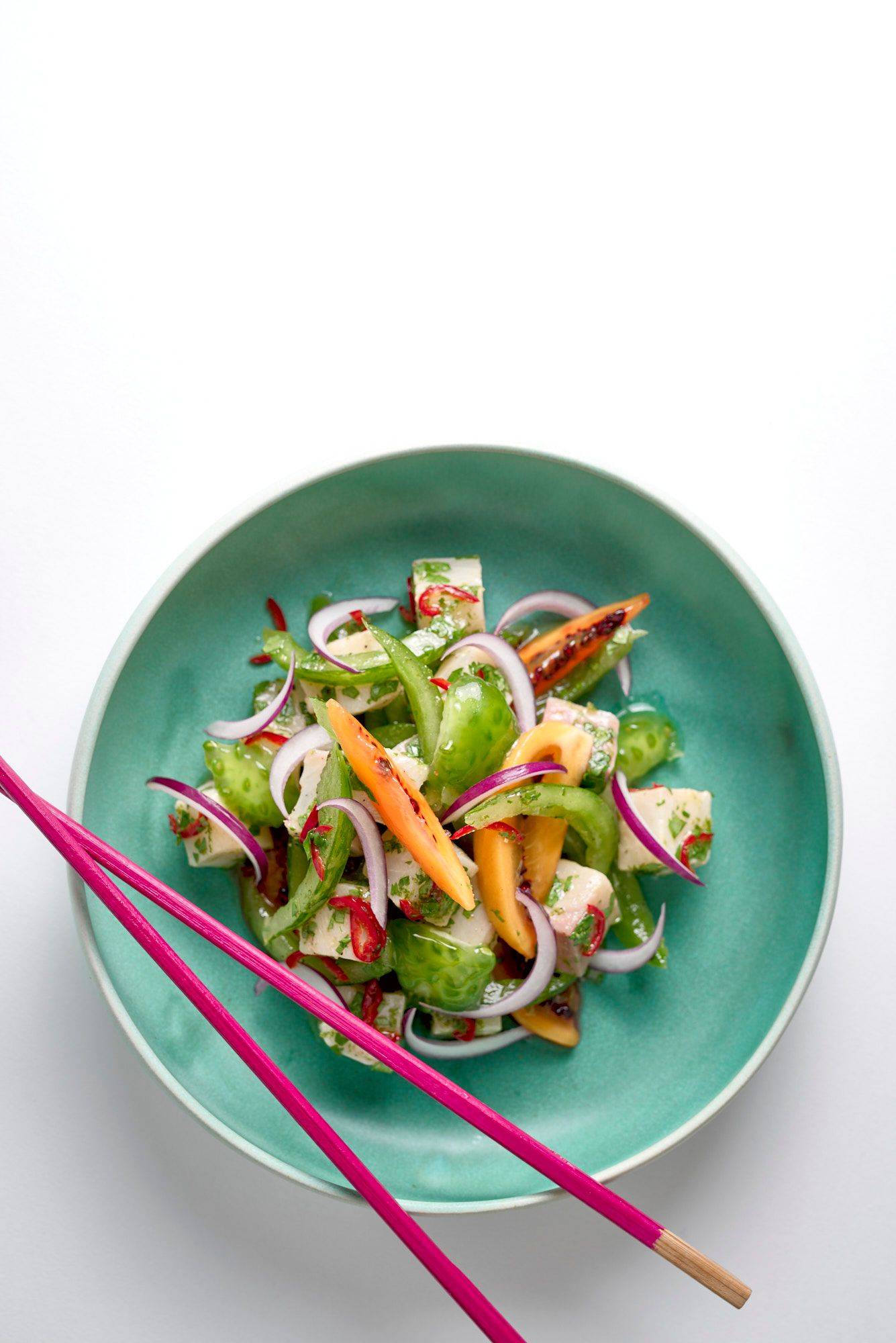 Newsletter
Can't get enough?
Get some secret ingredients through our newsletter!