Recipe
Cod Ceviche with Gooseberries
Fish | Gluten-Free | Dairy-Free | Sugar-Free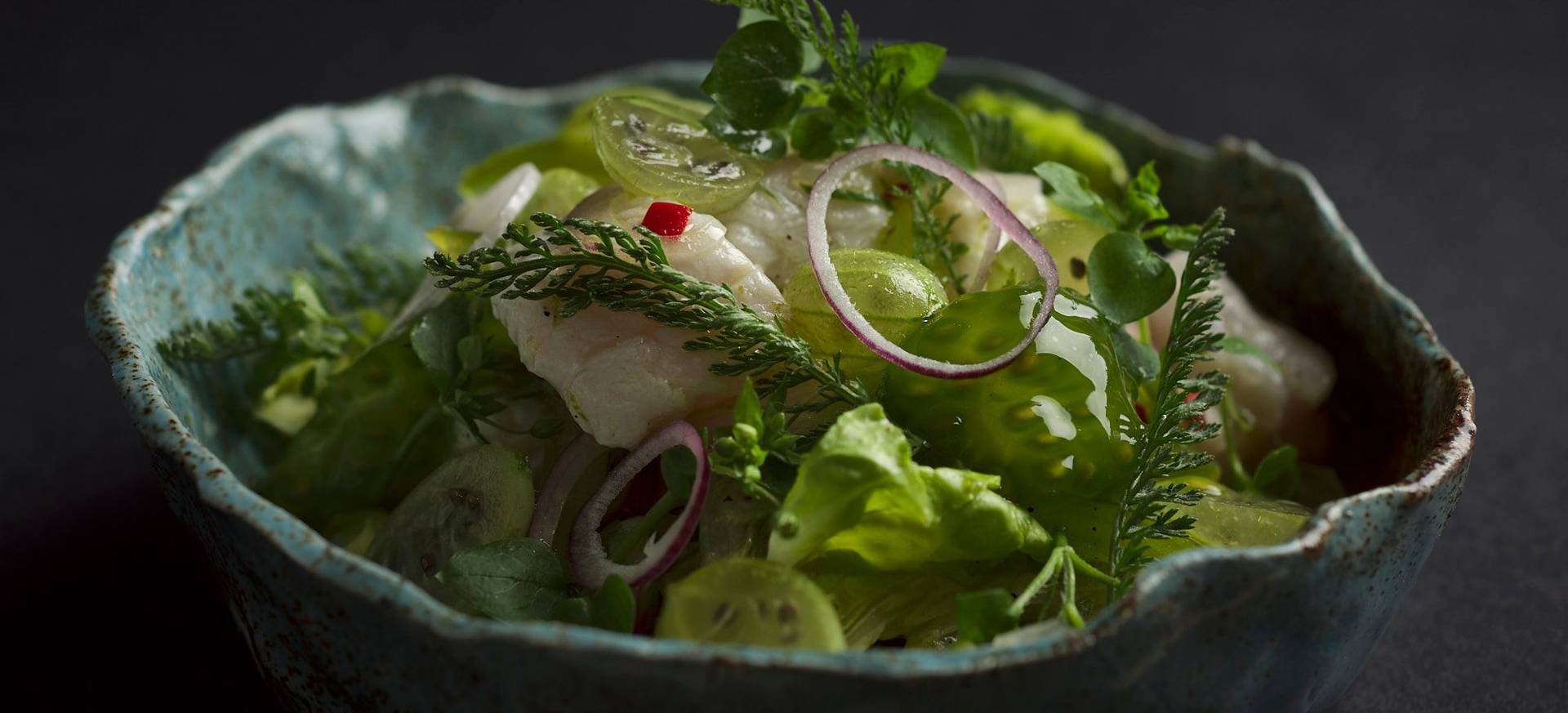 You can never really go wrong with a good ceviche, even if it's not everyone's cup of tea. Ceviche can be enjoyed classically with lime, olive oil and a bit of chili, or you can give the recipe a regional touch and create a Peruvian-German ceviche recipe, for example. Ceviche always needs ingredients with acidity to actually "cook" the fish, but no one says it always must be lime. That's what makes ceviche so variable, just use passion fruit, vinegar, cherries or any ingredient to customize it. The results will most likely be simply delicious.
Gooseberry harvest
My family and I have spent many weekends in the country near our grandparents. This place hasn't changed in years, nor has the planting of the garden with its lots of vegetables and fruits. Summer is always the time when the most delicious cucumbers, tomatoes, carrots and, as you can see here, gooseberries are harvested. During this season there was a lot of baking, preserving and cooking with the fresh garden treasures.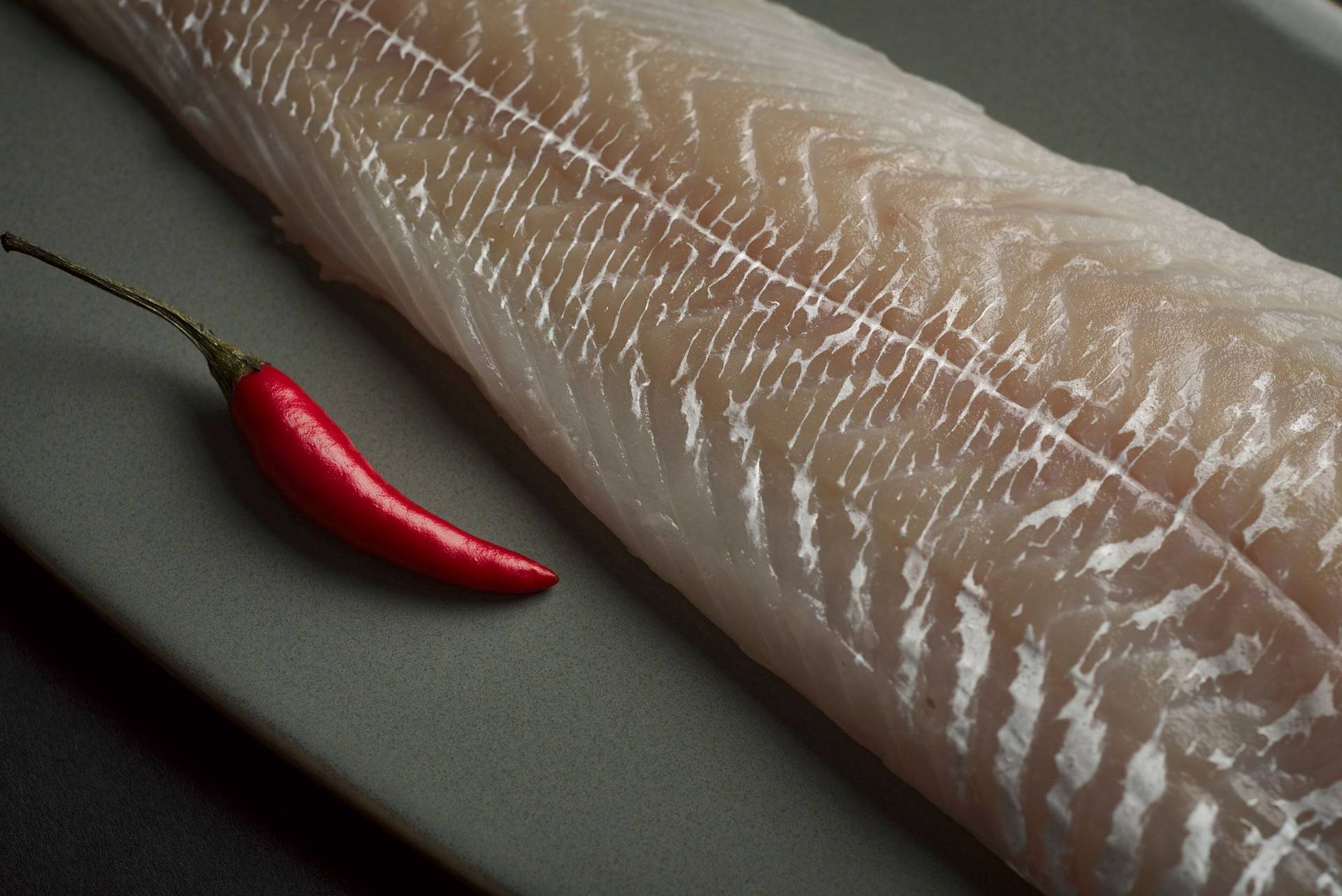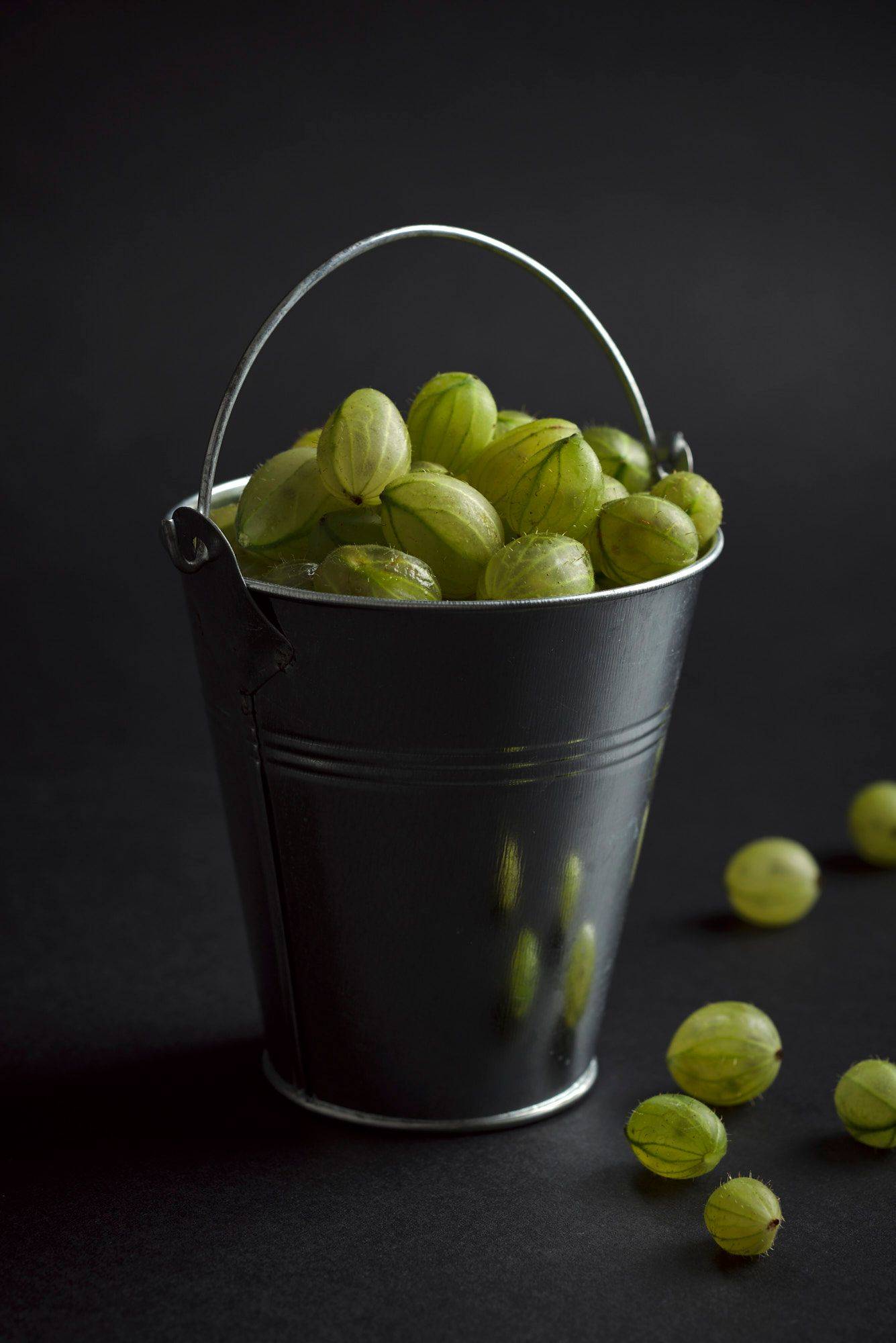 Ceviche with a garden reference
I love that my sons are growing up being able to tell a homegrown cucumber from a store-bought one. It also allows them to experience how much energy you must put into planting, growing, and harvesting in order to have a wholesome meal on their plate. We've been canning a lot of jam, but also freezing a lot of berries so we can make a delicious berry smoothie or ice cream during the colder months. However, a few gooseberries should be used for my cod ceviche with gooseberries.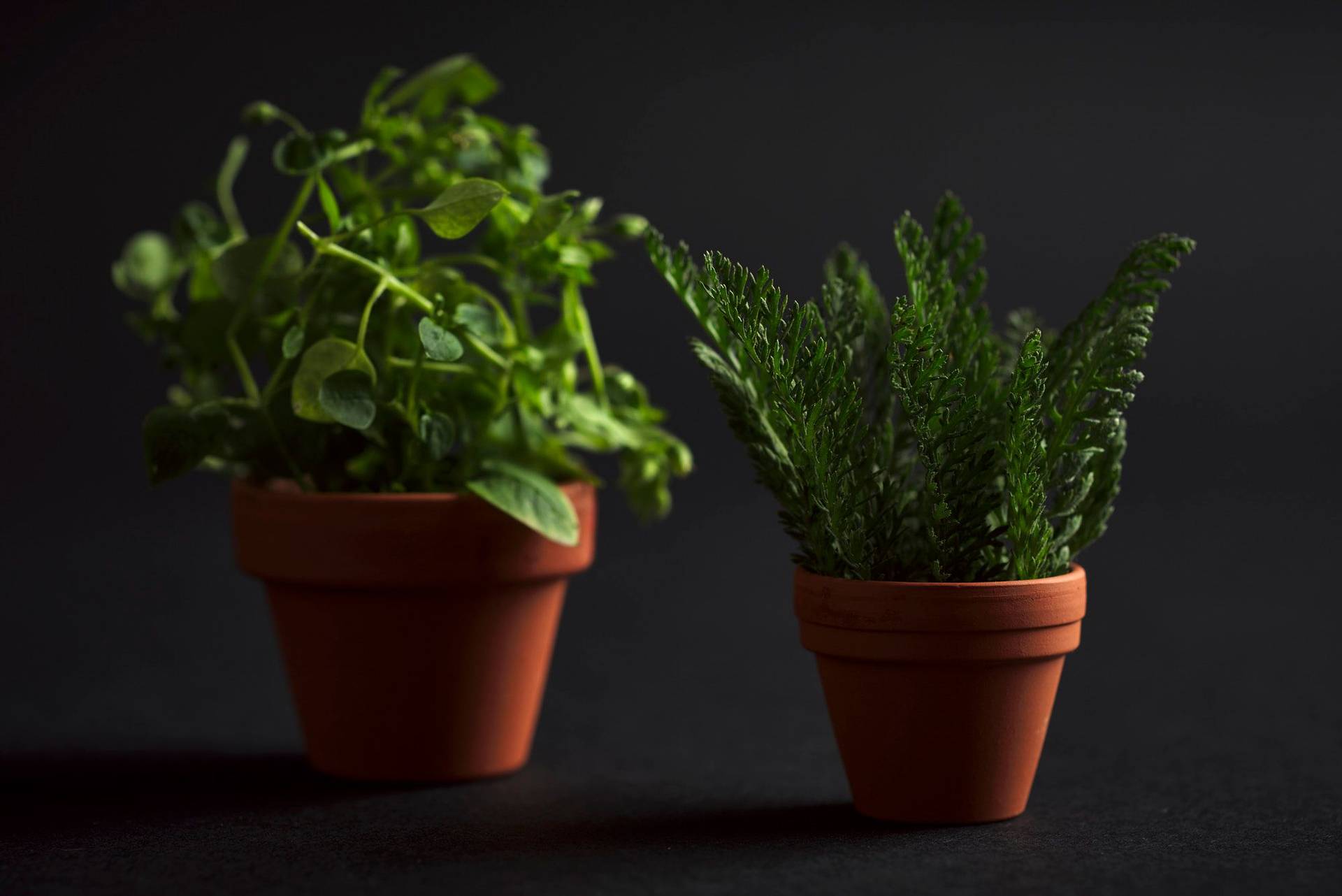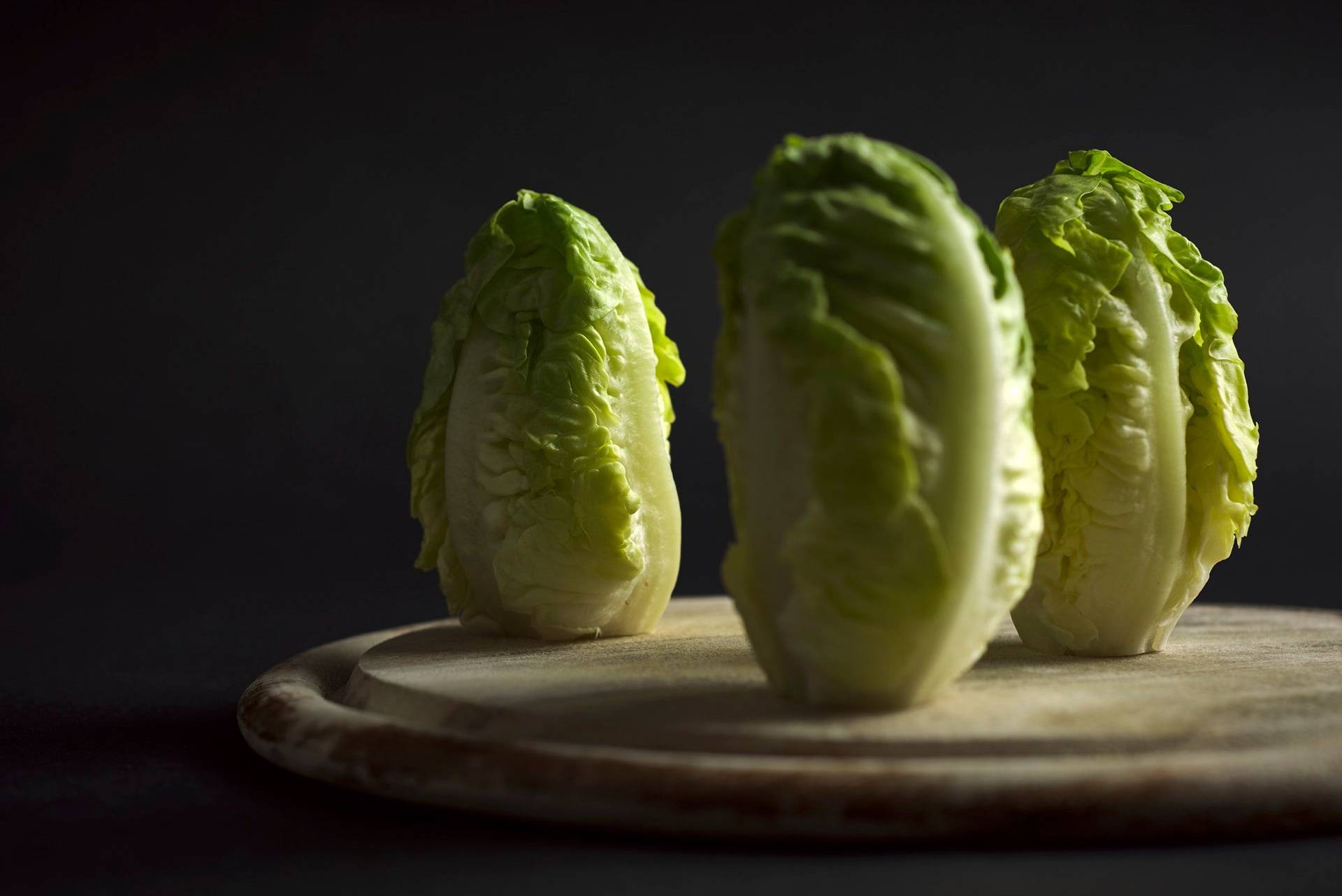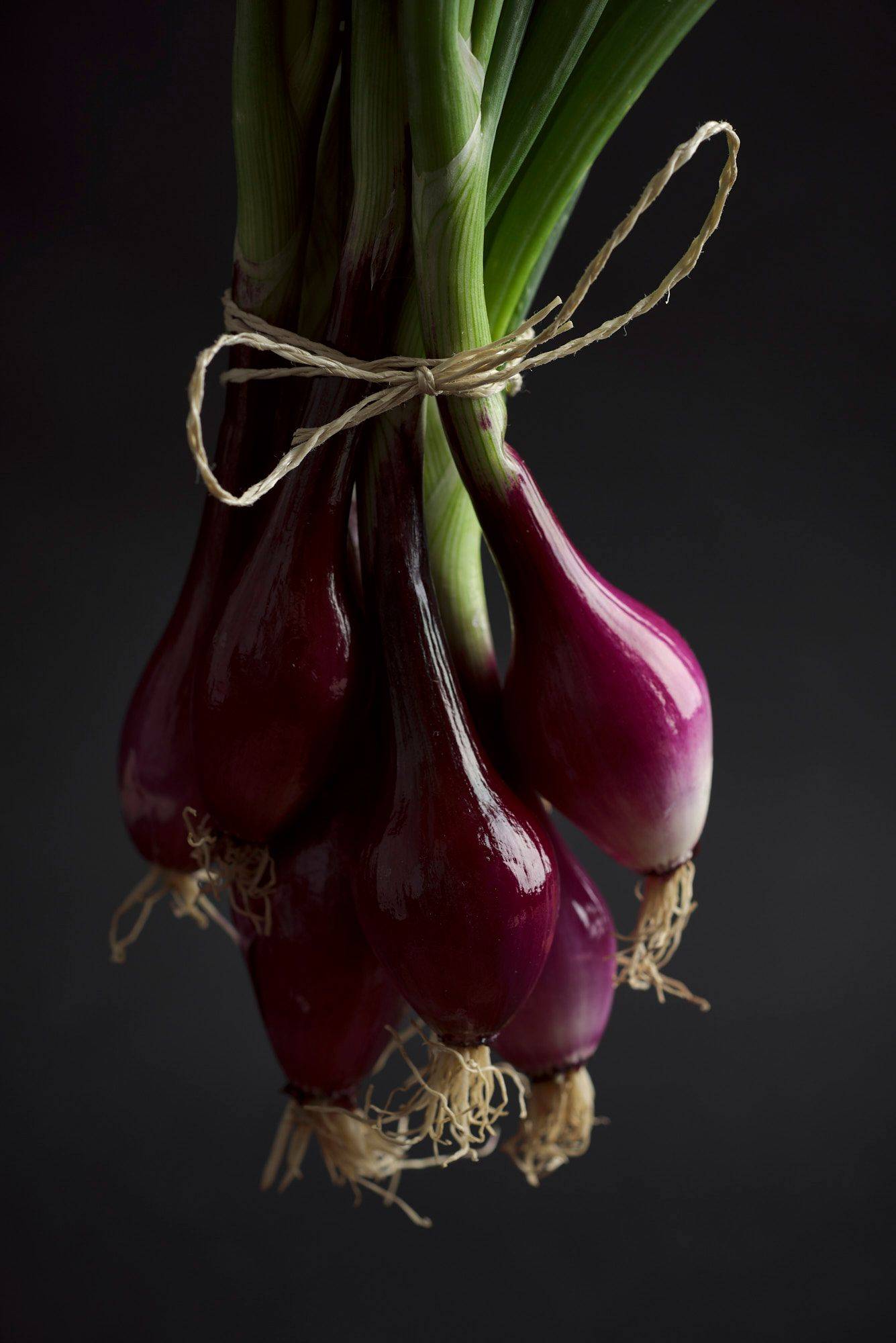 Cod ceviche
Here in Germany, people bake gooseberry meringue pies or cook a sour jam from the harvested berries. Personally, I would walk miles for a good meringue pie, but since my grandparents already provided me with this treat, I was open to going a different route with our gooseberries. The first ceviche recipe on this site was two years ago now, so it was about time for an update. This time cod was the choice of fish, as cod meat has that nice firm texture. Combined with romaine lettuce, some bitter yarrow and green chickweed from the garden, this cod ceviche was a real treat for the palate. If you ask me, this ceviche is a pretty good recipe for enjoying gooseberries in a savory way, and a nice light summer recipe at that.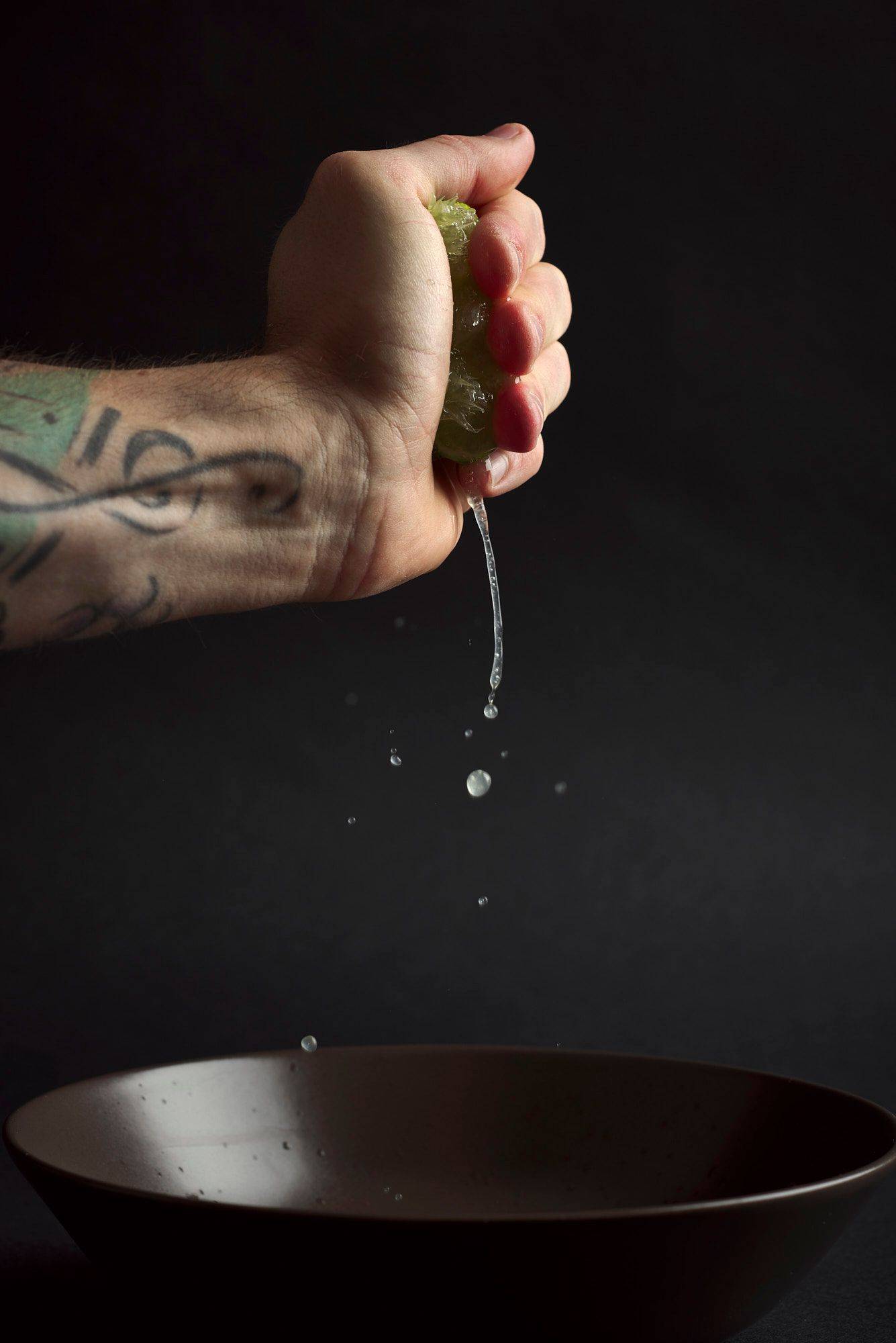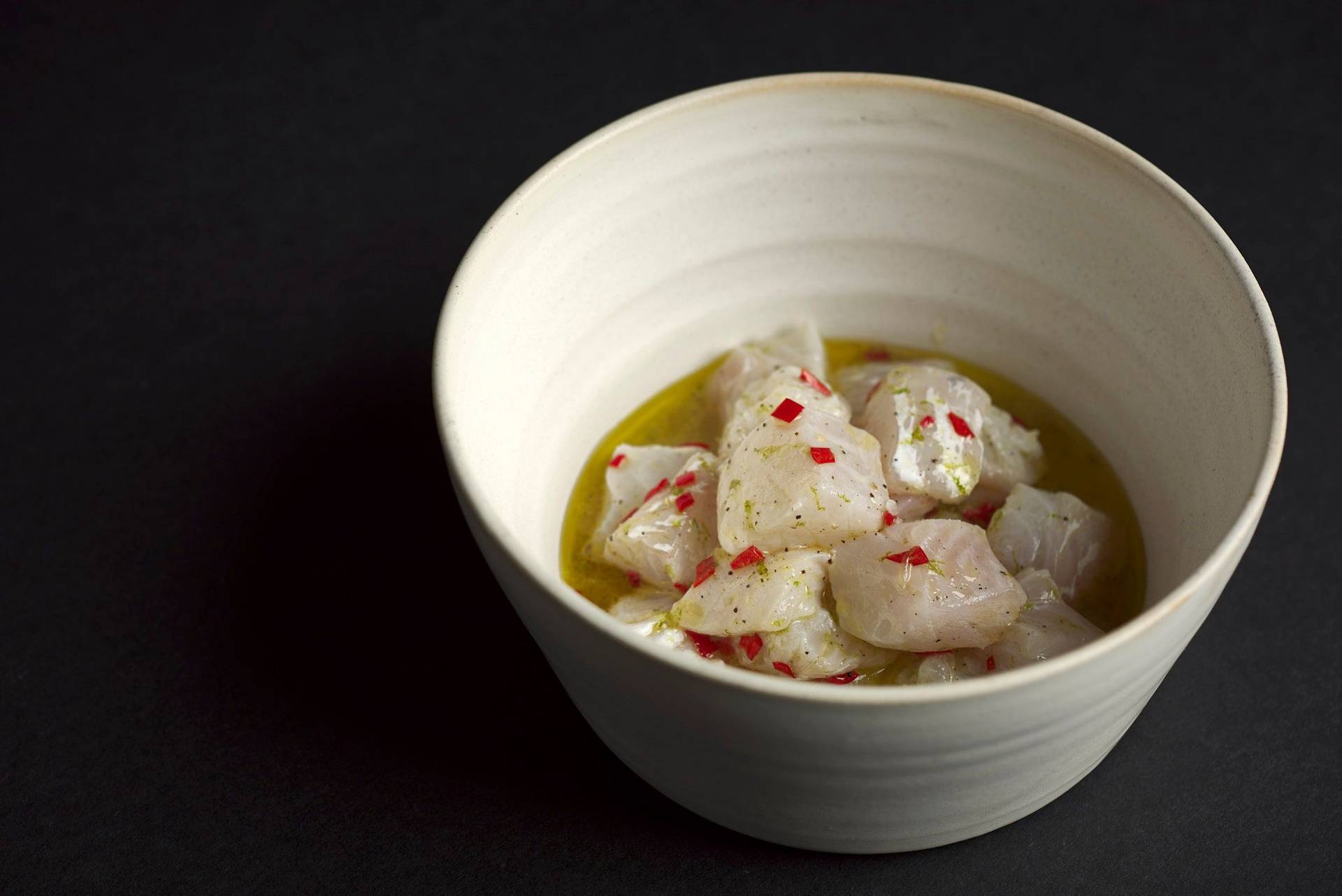 Recipe
Cod Ceviche with Gooseberries
2 Persons20 Minutes
Cod Ceviche
250 g Cod
1 1/2 Lime Juice & Zest
30 g Olive Oil
2 Chilies
Salt, Pepper & Agave Syrup to taste
For the cod ceviche, dice the cod and marinate with the remaining ingredients for 5 to 15 minutes depending on preference.
Serving
60 g Gooseberries
1 Lettuce Heart
1 Red Spring Onion
1 Green Tomato
20 g Chickweed
10 g Yarrow
Before serving, wash the lettuce, chickweed and yarrow and pluck them into pieces. Halve the gooseberries and cut the tomato into quarters. Remove the seeds from the tomato (save these for serving) and thinly slice it, as well as the scallions. Mix the ceviche with the ingredients and season as needed. Serve everything in a bowl.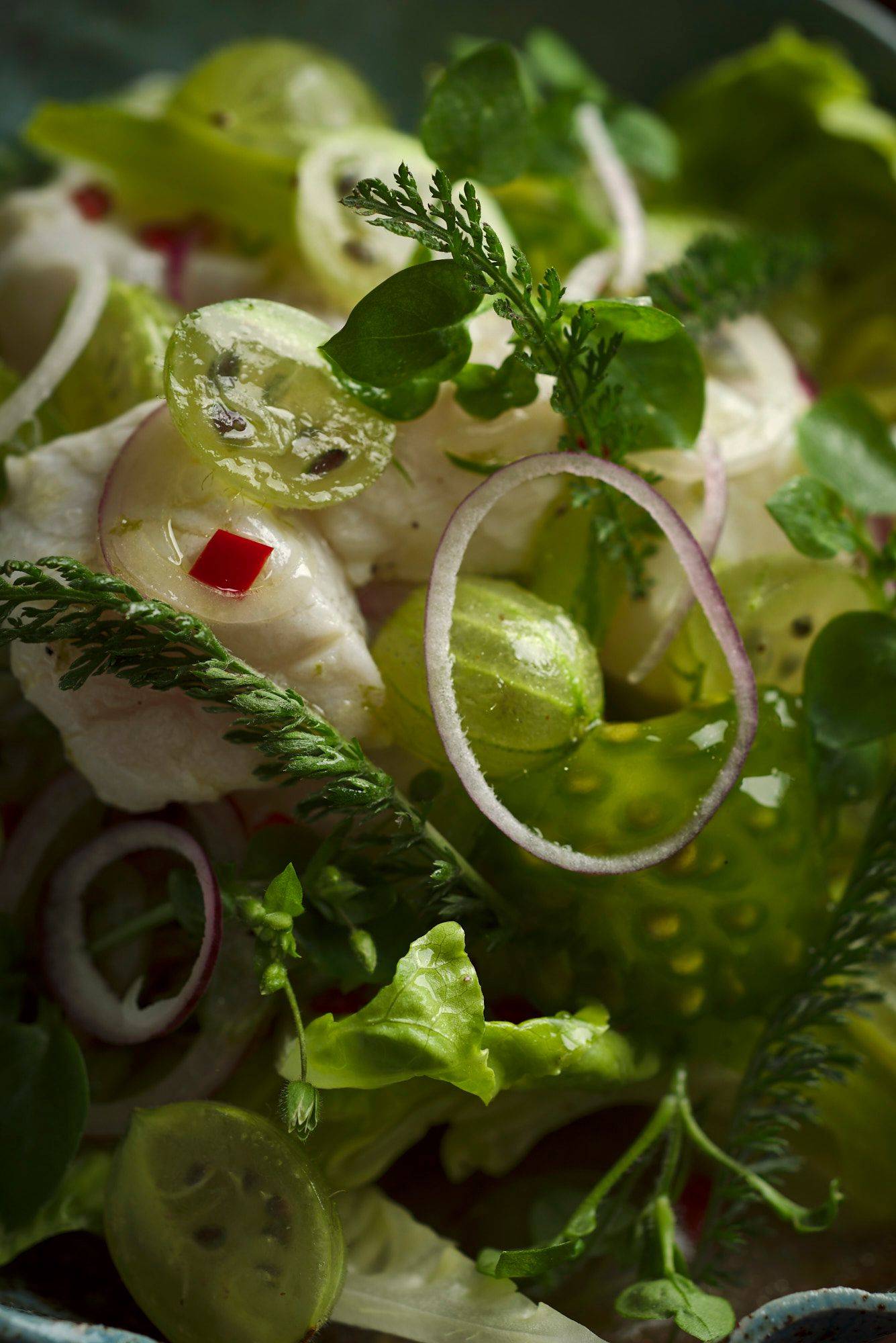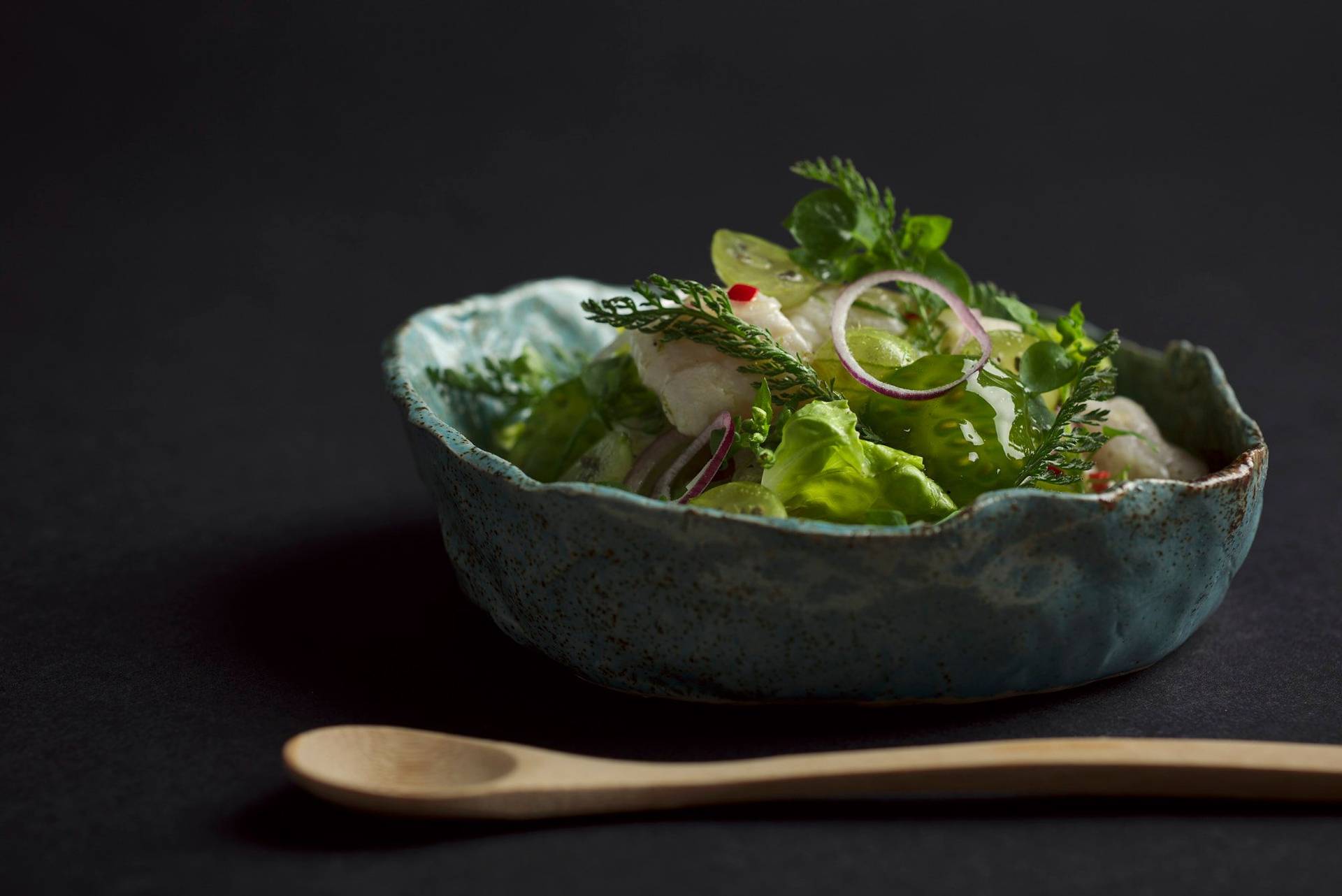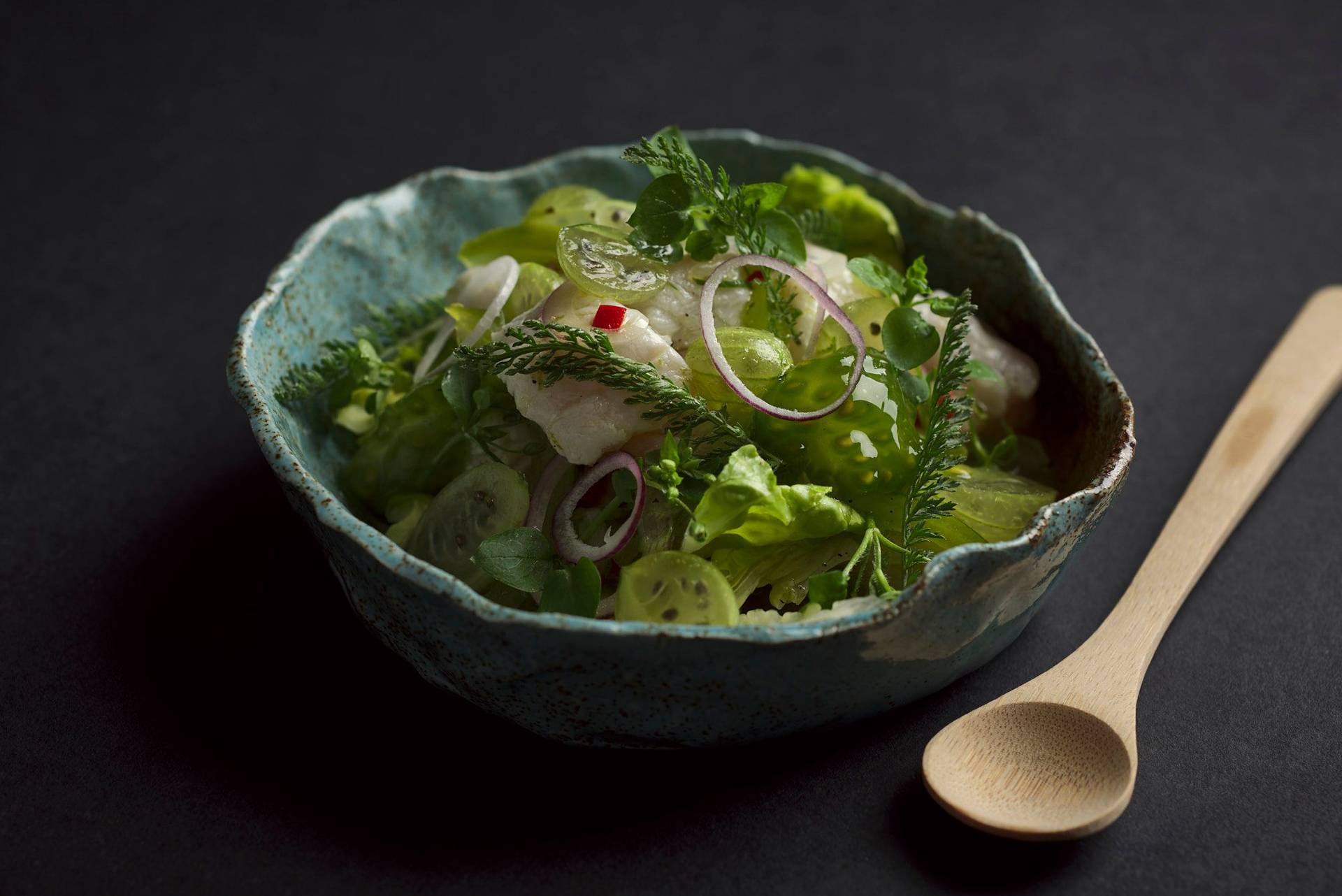 Newsletter
Can't get enough?
Get some secret ingredients through our newsletter!