Recipe
Gooseberry & Spelt Crumble with Chervil Custard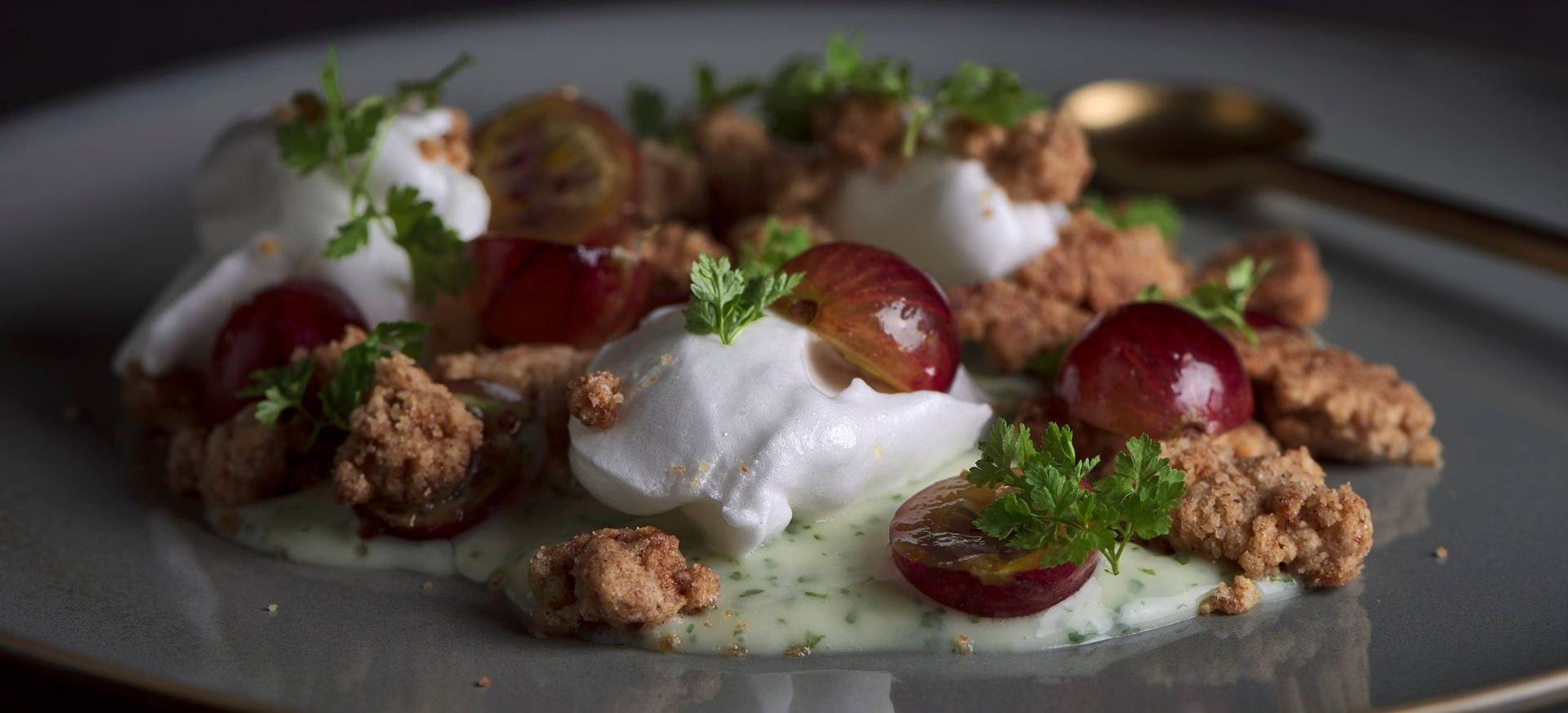 This recipe was created while trying to combine two equally delicious and simple desserts. On the one hand, light gooseberry meringue pie and a crumble on the other. The gooseberry meringue would certainly not need an explanation, everyone knows, but for those of you who cannot quite do something with a crumble yet, a briefly explanation. Crumble means streusel and now you say, yes crumble cake I know, but the difference is that the crumble is more like a sweet casserole. You layer a compote together with custard (sometimes without) in a baking dish and bake just the crumble on top. Then everything goes into a bowl with a scoop of ice cream and you have a super delicious dessert for any occasion in no time and simply vary with the season.
Chervil in Custard
I made a refreshing herb sorbet again the other day and came across this idea. Among other things, I have also mixed chervil into the sorbet in addition to the leftover herbs. Chervil has a grassy-green taste and a slight note of ethereal aromas, but only slightly. I found this so fitting that I wanted to use chervil in this dessert recipe. The custard was particularly well suited for this, as the fat it contained enhanced the flavor. So, I had a delicious base for the crumble with the chervil custard.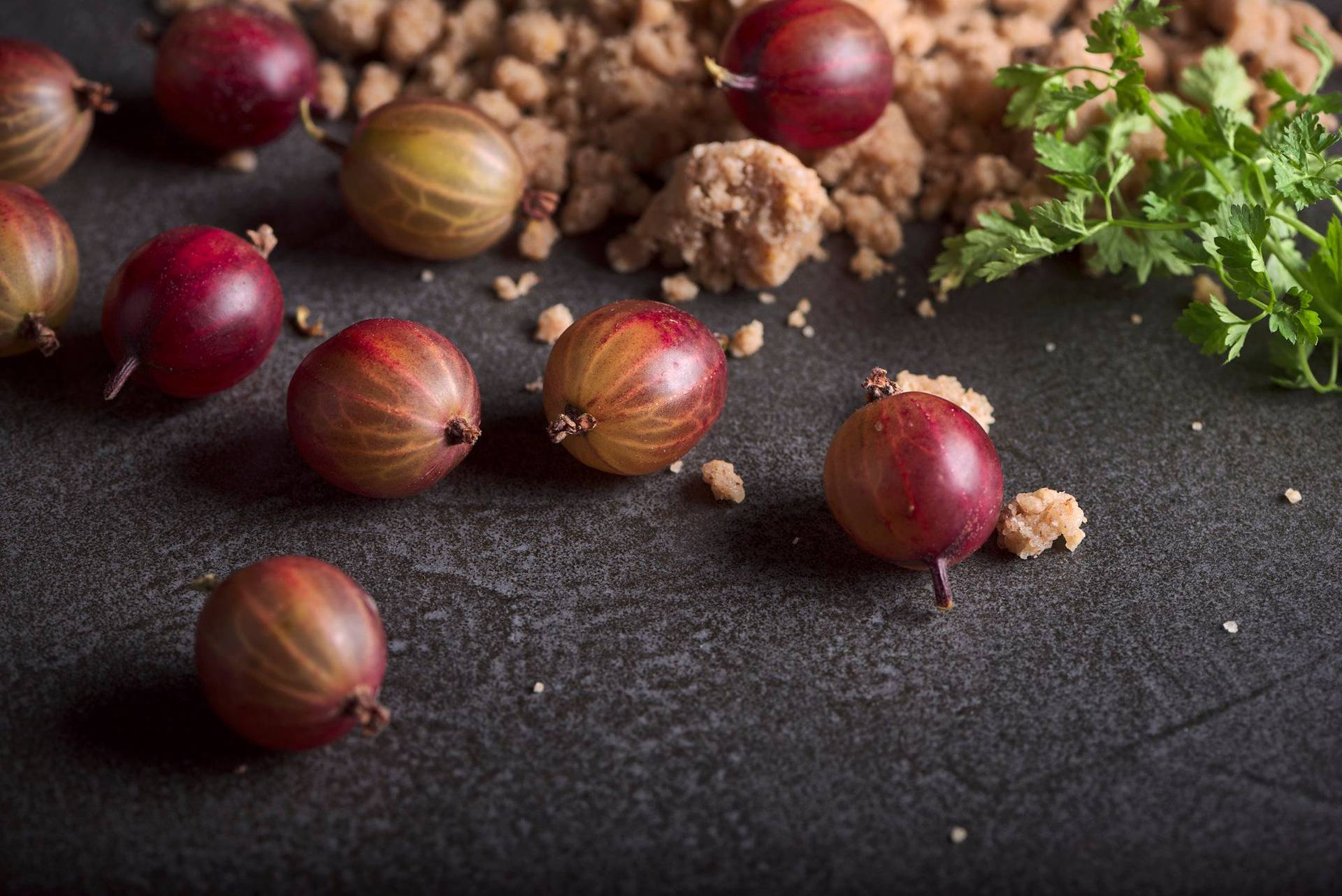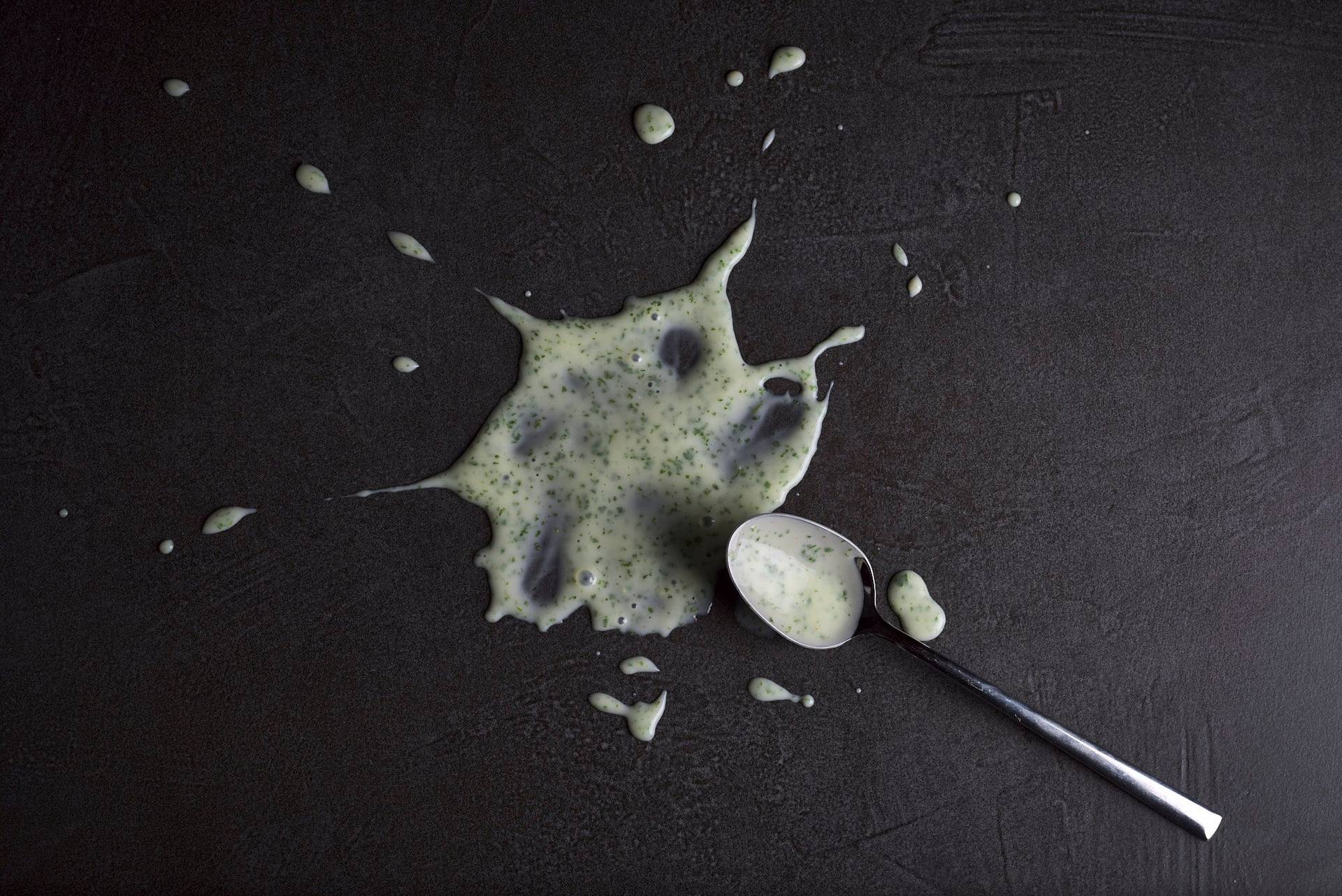 Gooseberries with Meringue
Gooseberries and meringue have accompanied me since my childhood and later in my job too. Cakes, pies and desserts were sold in every summer to countless guests and I have not been holding myself back either. Since gooseberries are not in season for too long and do not keep fresh for very long when harvested, we often have to hurry with the processing and we tin and freeze many fresh gooseberries in a short time in order to be able to consume them for a longer period. But since it is just the right time, I did not want to miss it for you to create a dessert recipe with fresh gooseberries. To the acidity of gooseberries, a light meringue just always fits perfectly, but it does not always have to be on the cake. Together with crunchy spelt crumbles and the chervil pudding, the gooseberry meringue became a gooseberry crumble.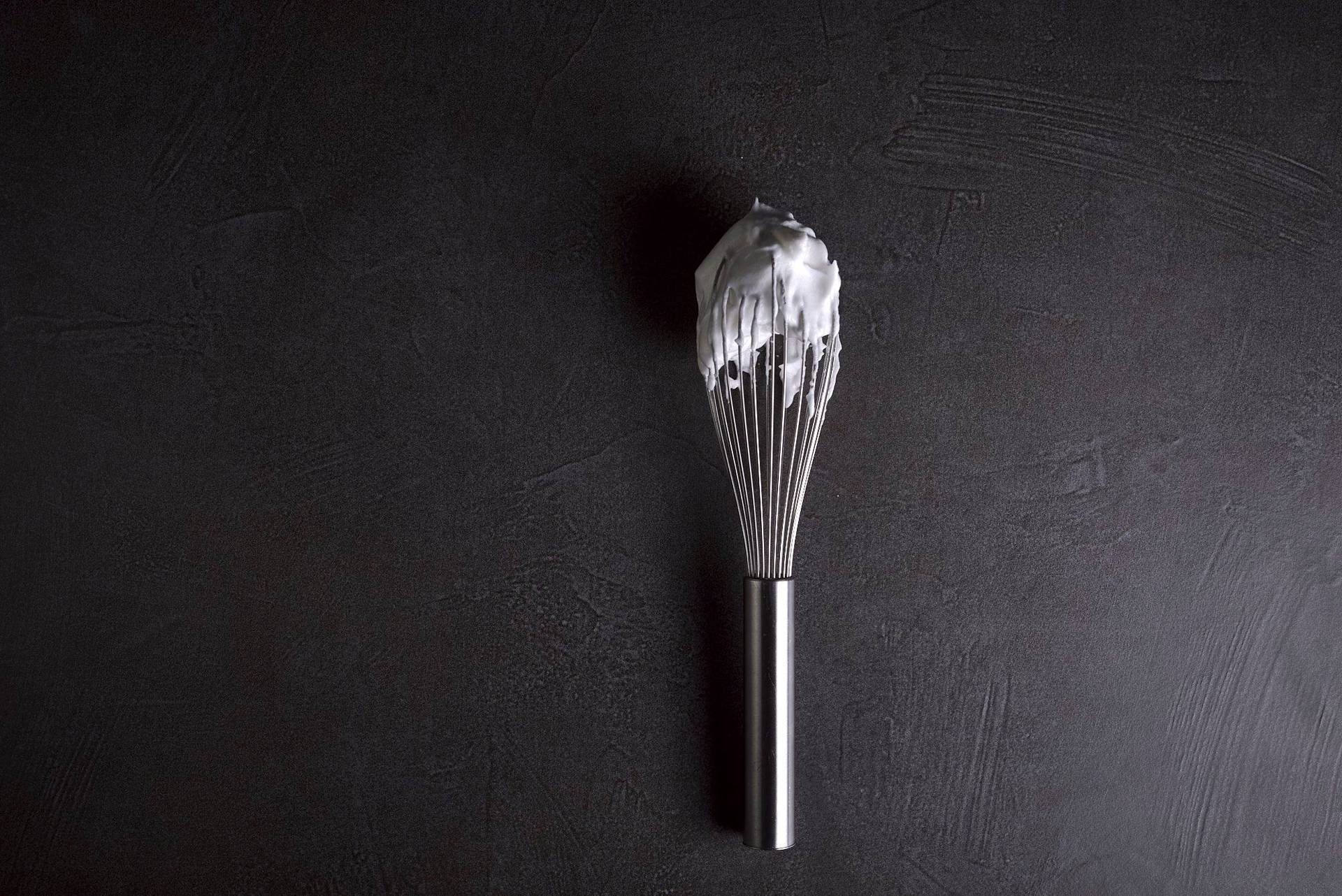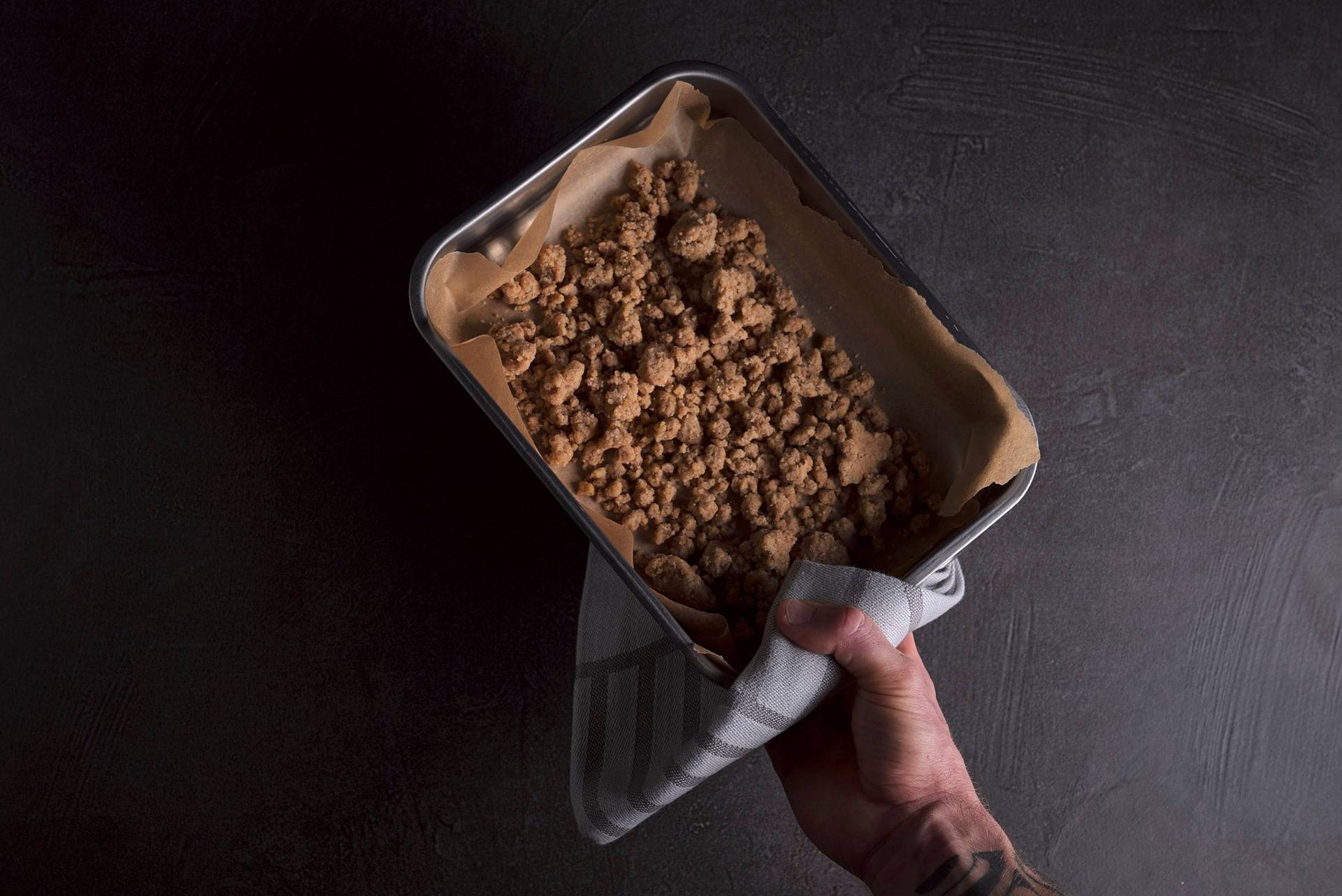 Recipe
Gooseberry & Spelt Crumble with Chervil Custard
4 Persons30 Minutes
Chervil Custard
300 ml Milk
40 g Sugar
1 Egg Yolk
20 g Starch
10 g Butter
Salt & Orange Zest to taste
Chervil to taste
For the chervil custard, separate one egg and set the white aside. Mix the egg yolk with starch and a little milk until smooth. Boil the remaining milk with sugar and spices. Now add the starch mix, stirring constantly, and continue cooking for 1 minute. Refrigerate the pudding and once cooled, blend it in a food processor with the chervil. Vary the amount according to taste. Then refrigerate until ready to serve.
Spelt Crumble
125 g Butter
200 g Spelt Flour
75 g Sugar
Salt, Orange Zest & Cinnamon to taste
For the spelt crumble, knead all ingredients until you get a crumbly consistency. Then place on a baking tray with paper and bake in a preheated oven at 190°C for approx. 8 - 12 minutes until they have taken on a nice color.
Serving
250 g Gooseberries
Orange Zest and Juice, Salt & Vanilla to taste
1 Egg White
15 g Sugar
1 Pinch Salt
8 Chervil Stalks
Before serving, wash, clean and halve the gooseberries. Now marinate them with the spices for at least 5 minutes. Before serving, beat the egg whites with sugar and salt until stiff and pluck some chervil. Now spread the chervil pudding wildly and arrange the remaining ingredients on top. Finally, finish with the chervil leaves.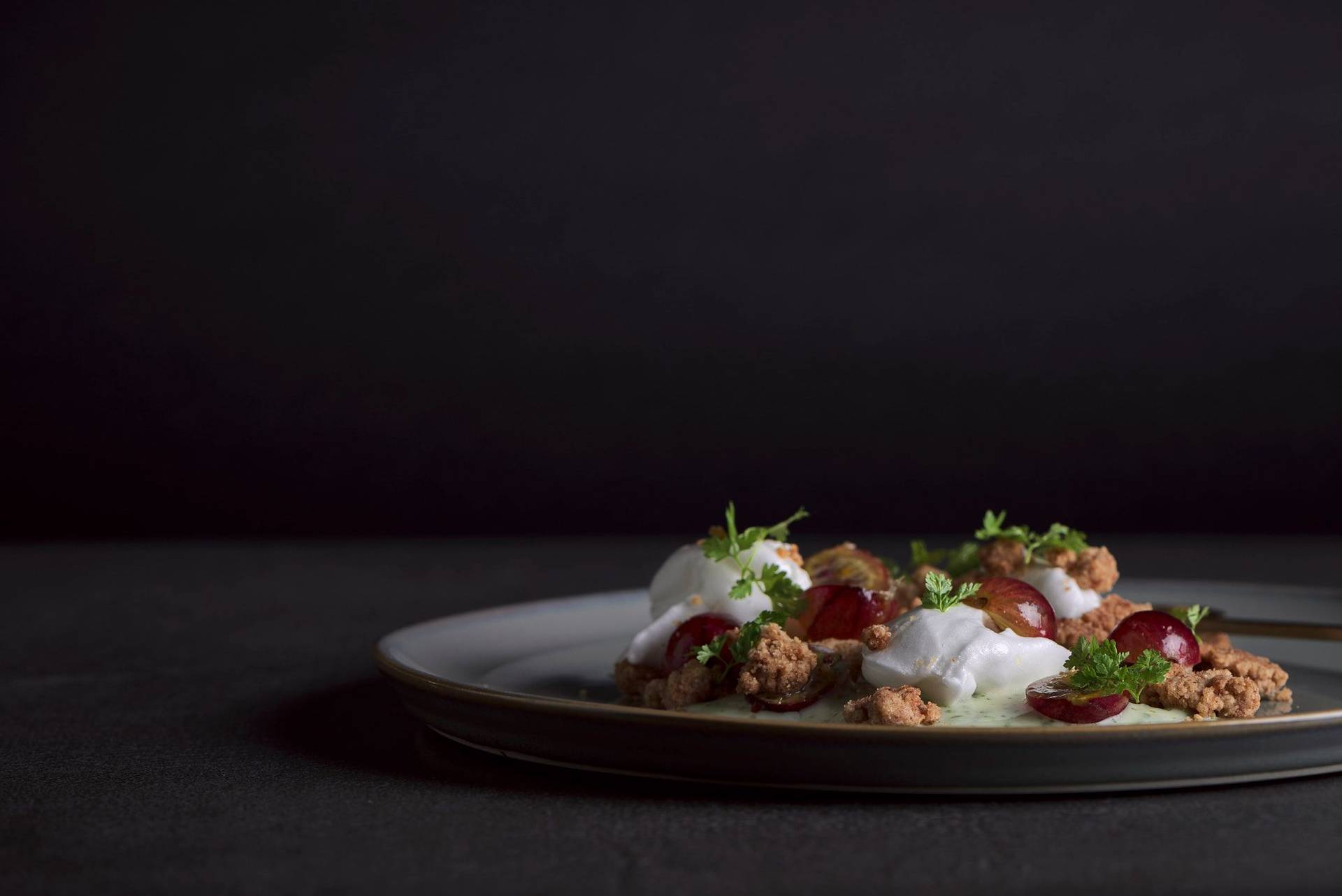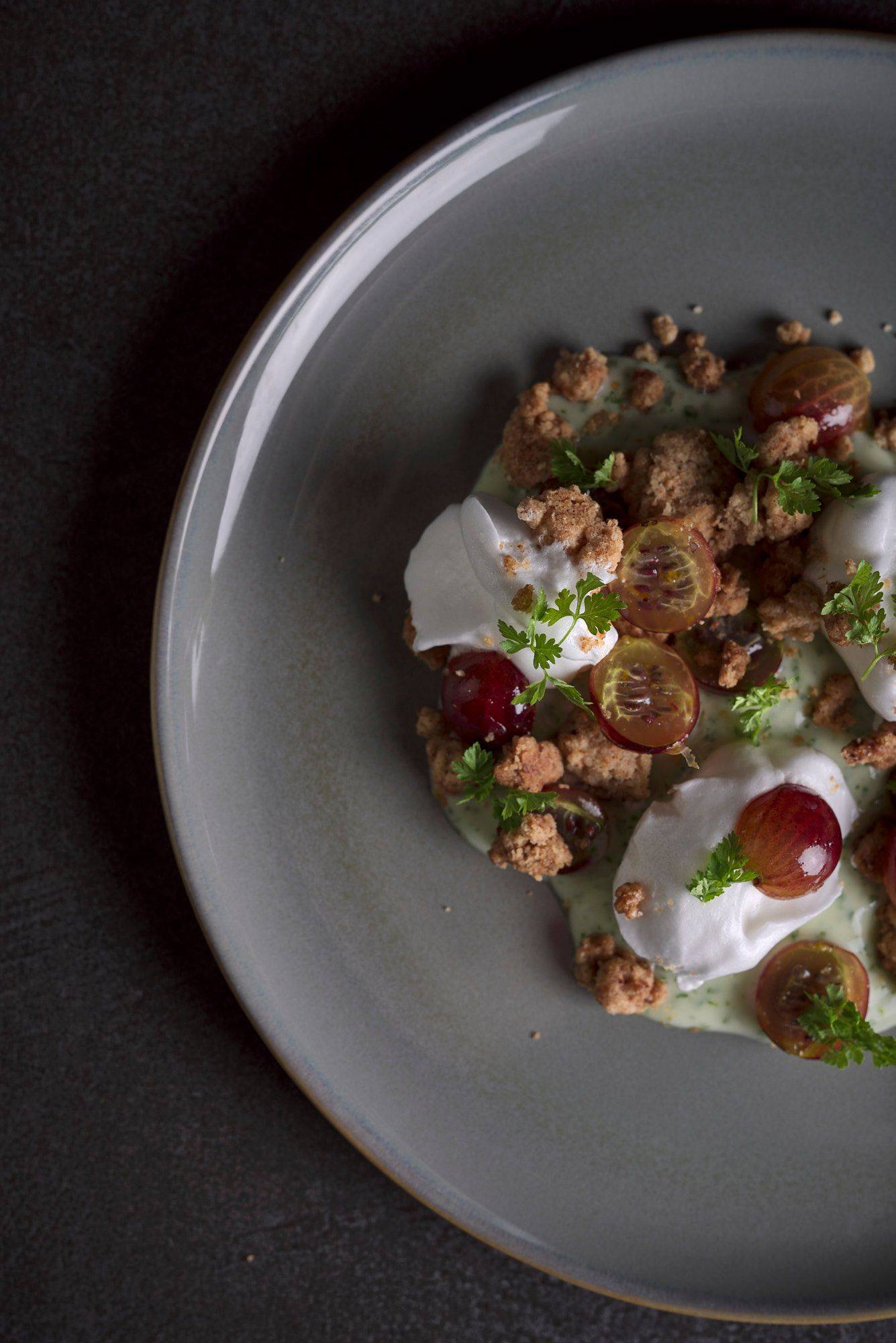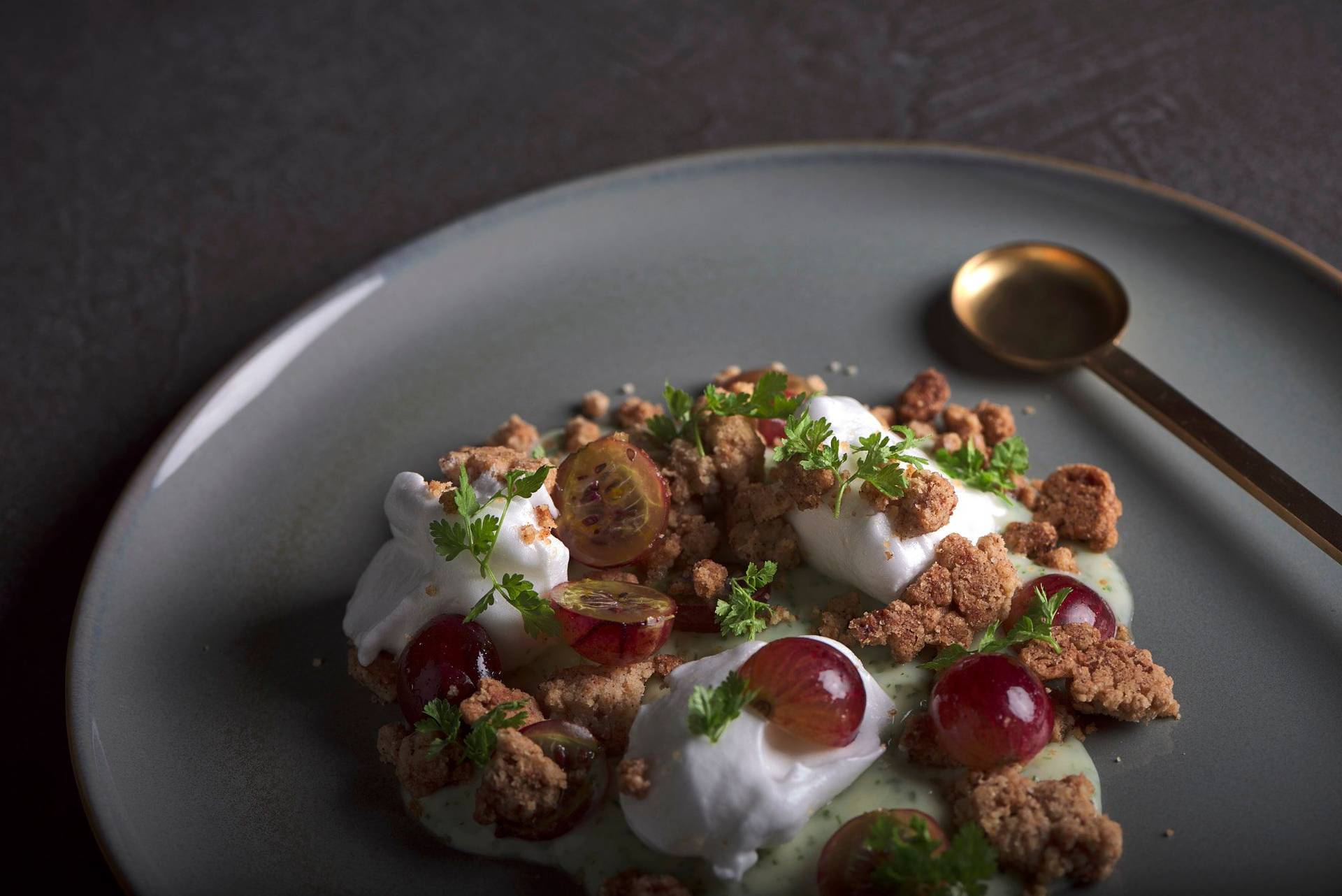 Newsletter
Can't get enough?
Get some secret ingredients through our newsletter!