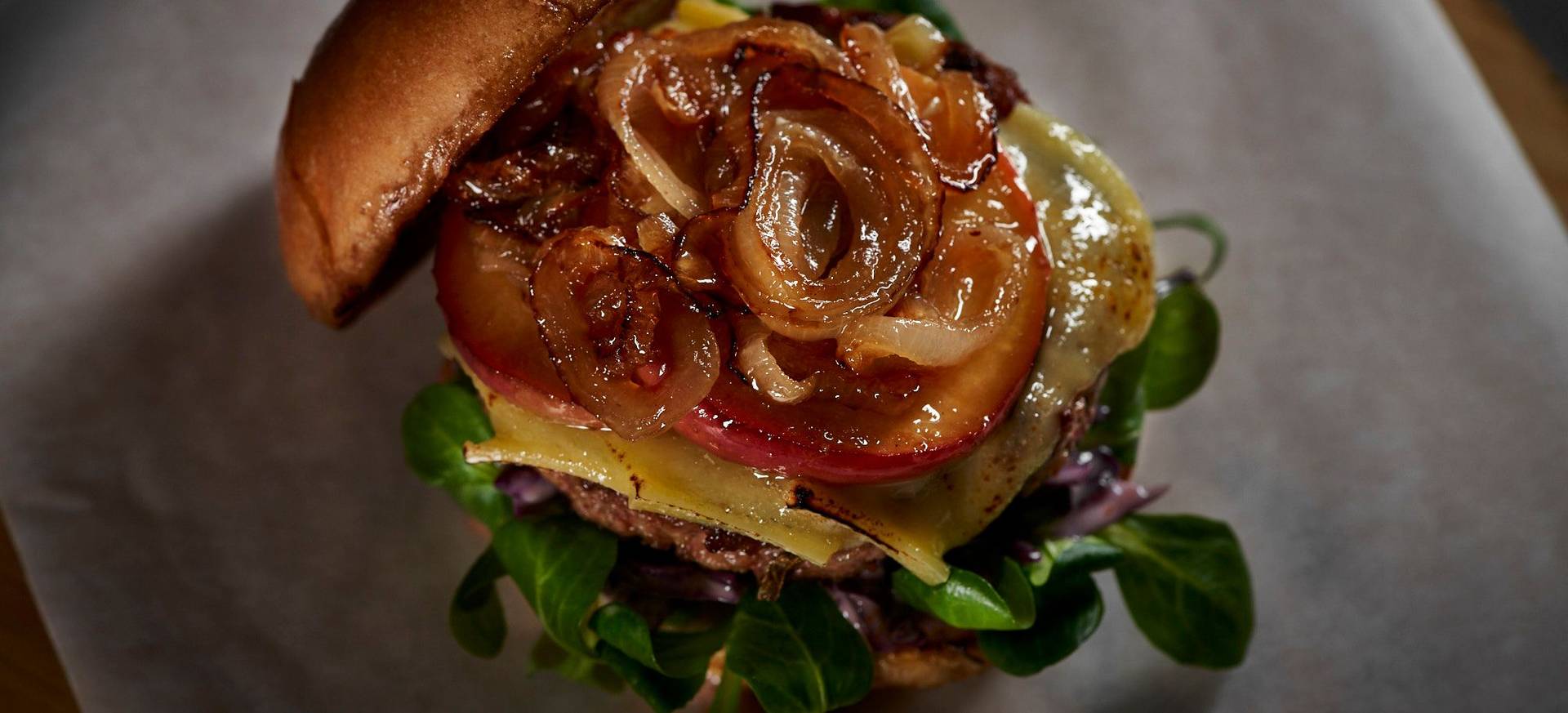 You know what it's like when it's cold outside and darkness falls on the land in the afternoon. This is the time of year for comfort food, when it can be a richer recipe with lots of butter. The goose with red cabbage is usually offered in restaurants from November and not only at Christmas and to be honest, the first roast goose is always something nice and also special. However, I don't make it more than two or three times a year because the goose with its fat is simply too powerful.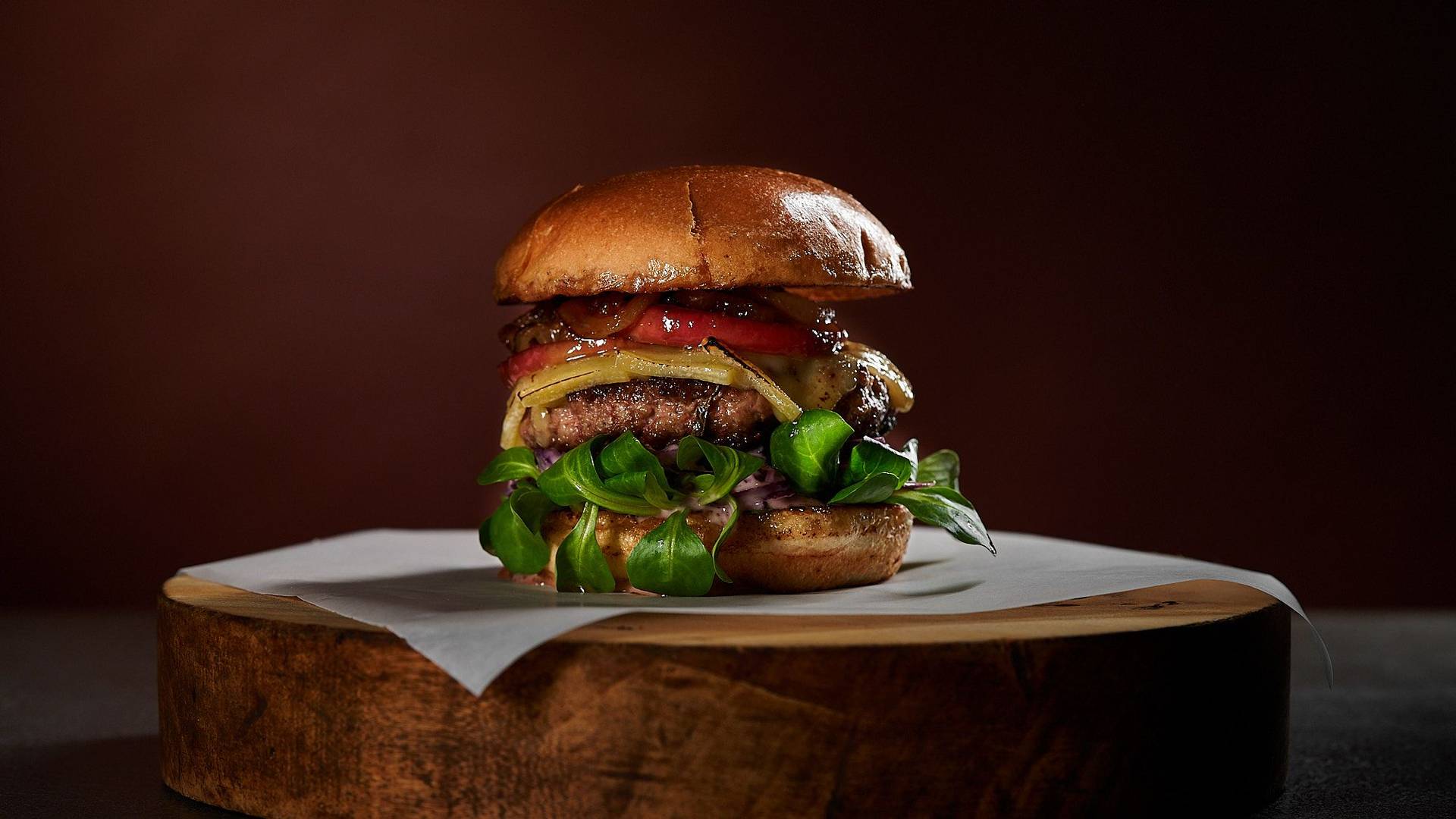 Accept YouTubes marketing cookies to watch this video.
The quick Christmas roast
This year, however, I wanted to approach the roast goose differently for you and have prepared the traditional goose for Christmas simply as a burger. Firstly, this is faster and secondly, it's also cheaper, because you don't have to get a whole goose for this recipe. The inspiration for this came to me some time ago after my culinary trip through Poland, where I first came to enjoy goose tartare. At that time, the tartare was simply seasoned with salt, pepper and marjoram and served on sourdough bread. Really delicious and recommended, but possibly raw goose is a little too polarizing to show here. Who knows, maybe this recipe will be added later.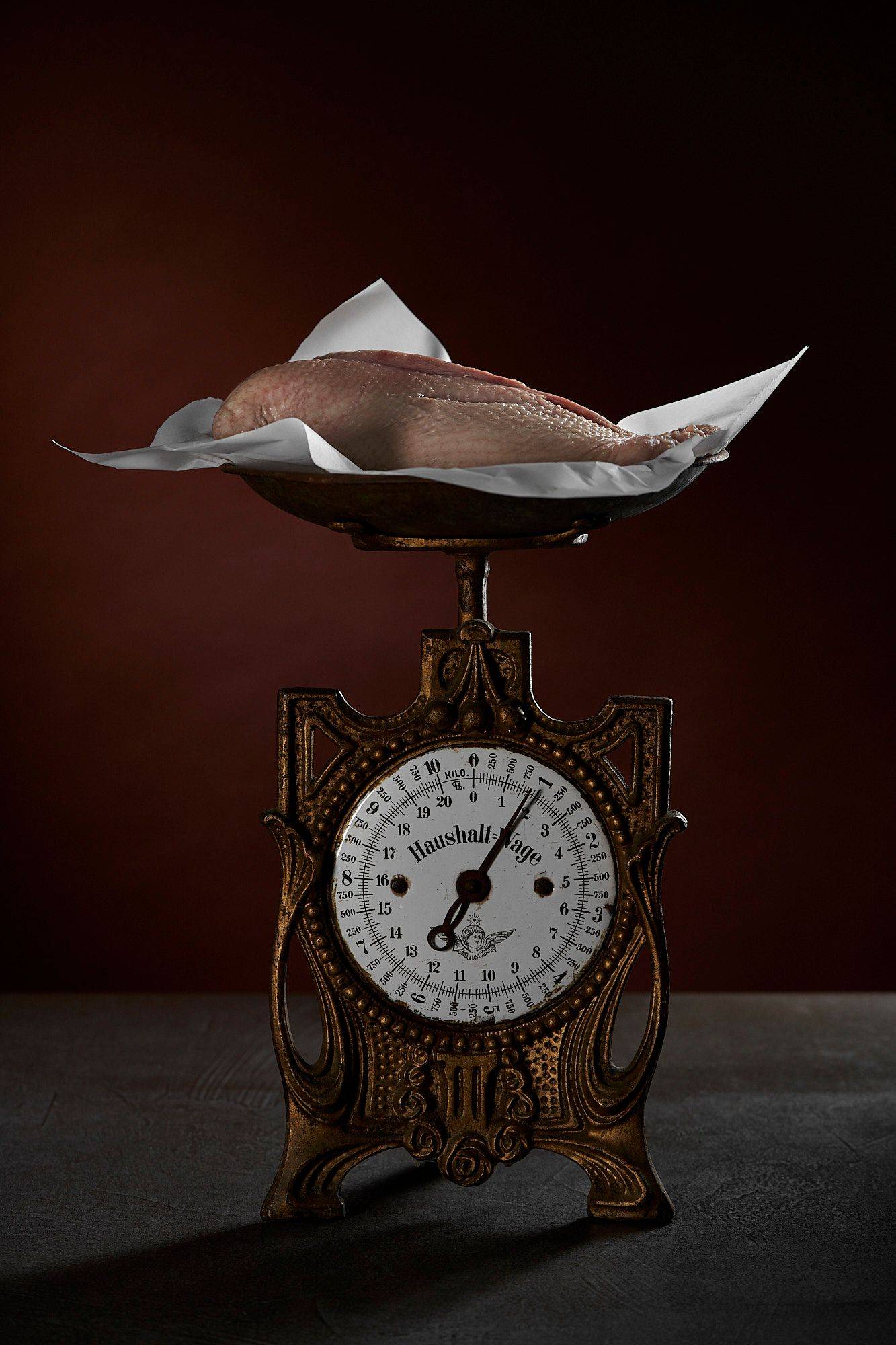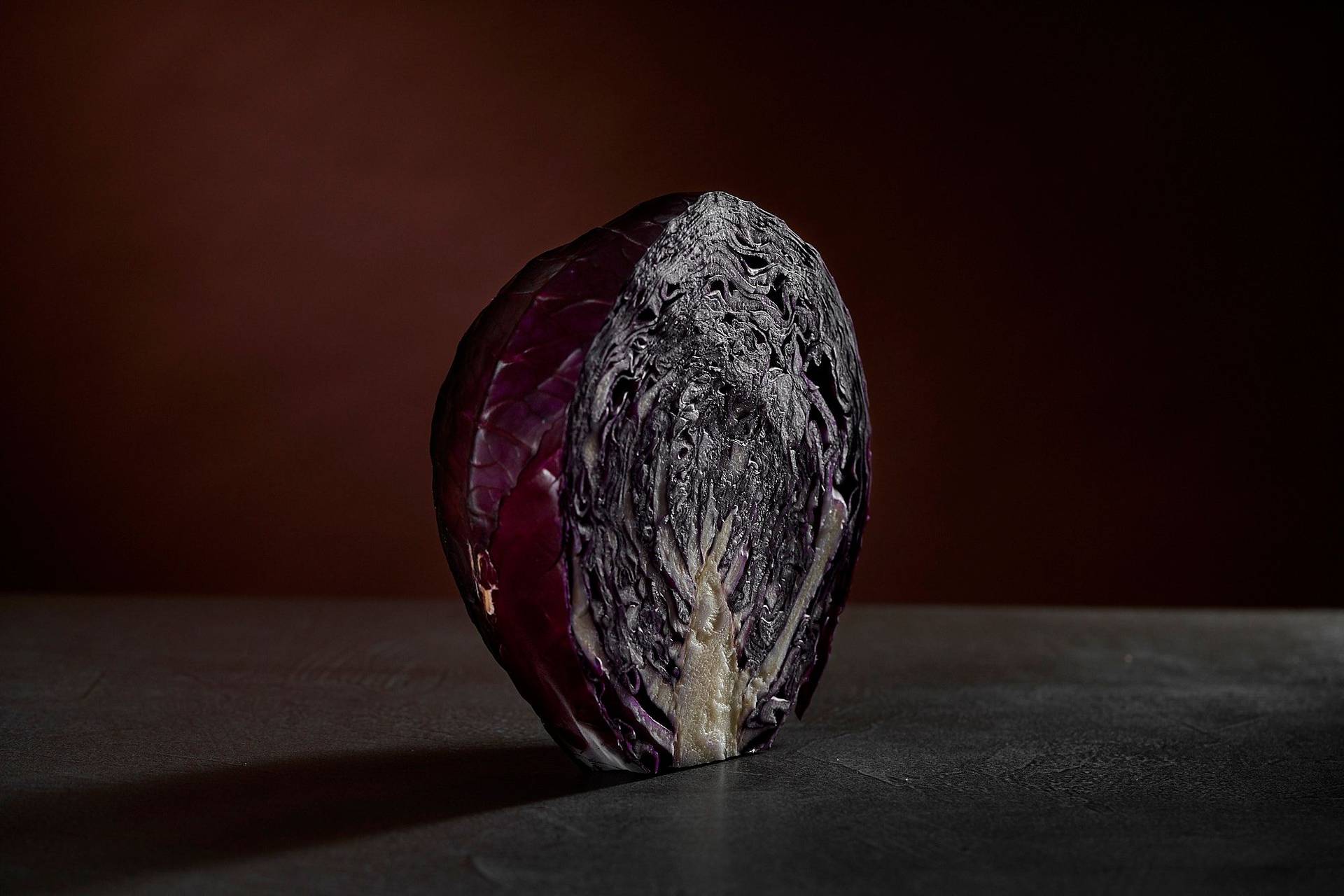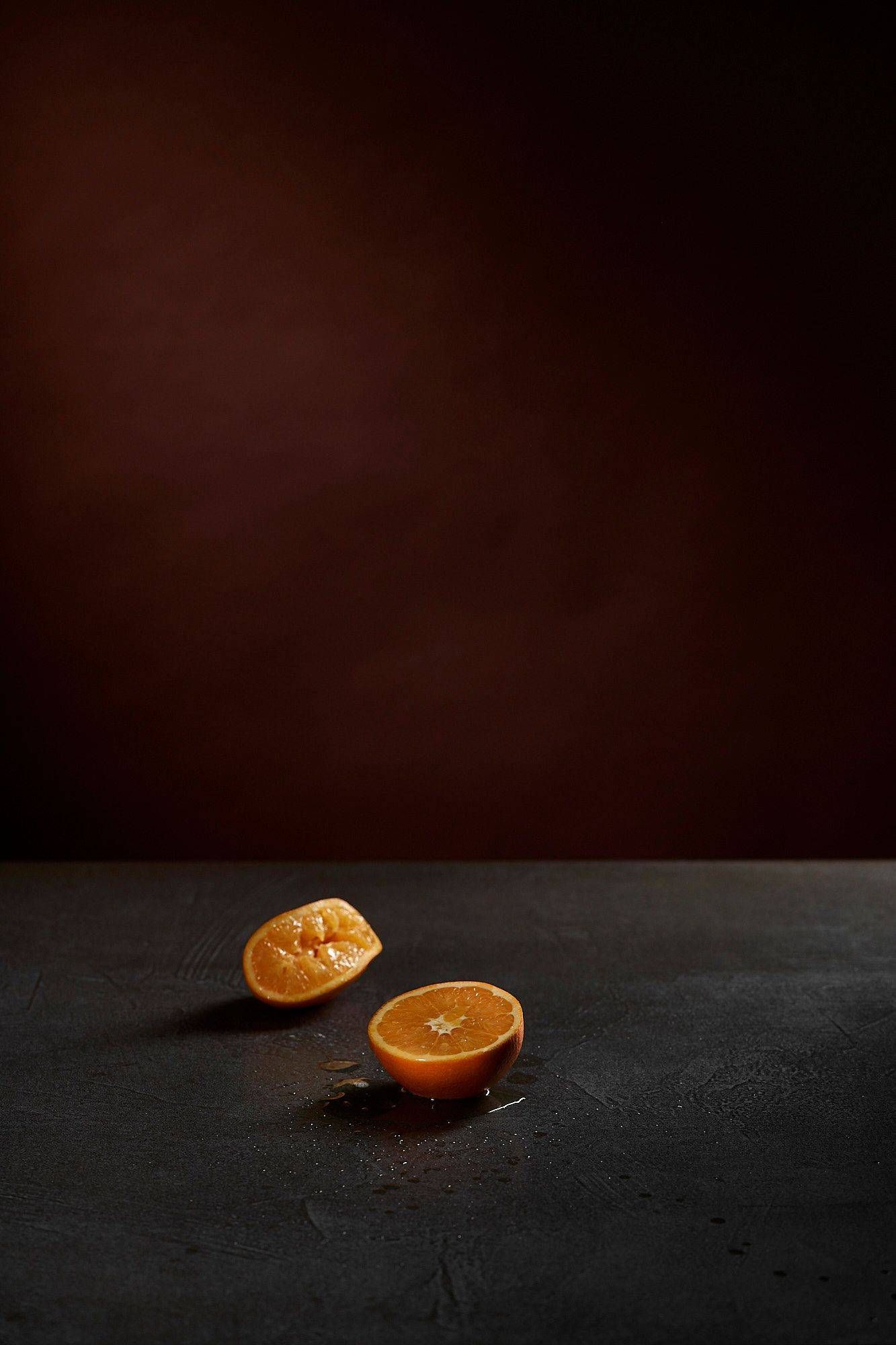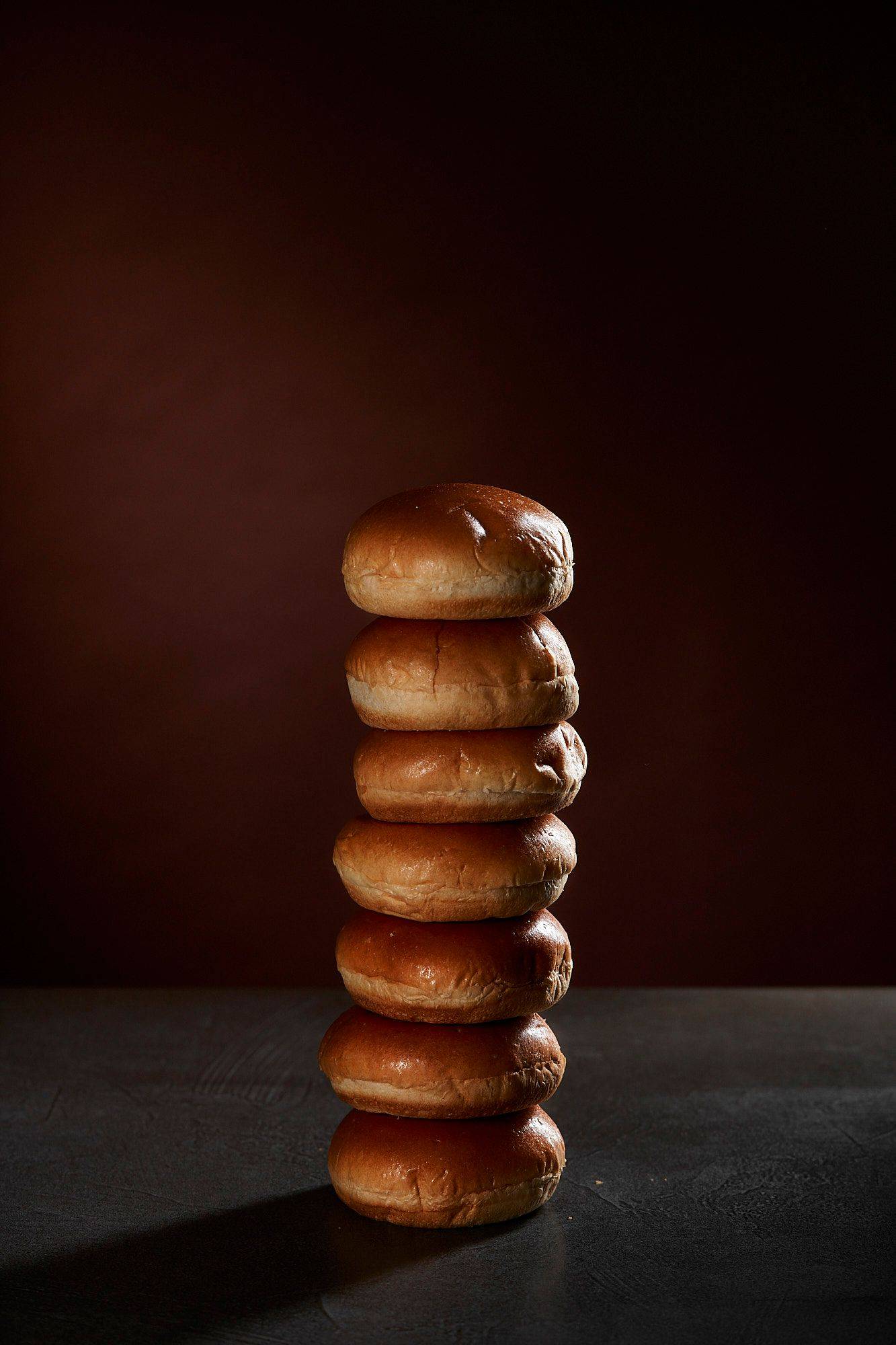 Goose – the traditional roast
My Christmas goose is traditionally stuffed with apple and orange and then served with red cabbage, dumplings and a nice goose jus. But since it should go a little faster today, my recipe for goose burger deluxe is a very nice alternative to this and also includes everything else that comes on the plate. The red cabbage was crisply transformed as Coleslaw and seasoned with homemade orange mayonnaise. The apples took a nice bath in butter and caramel and the dumplings were swapped out for fluffy butter brioche buns. One thing is for sure, my goose burger tastes fantastic, but is certainly no lightweight. A self-attempt is worth it for you, however, all the time!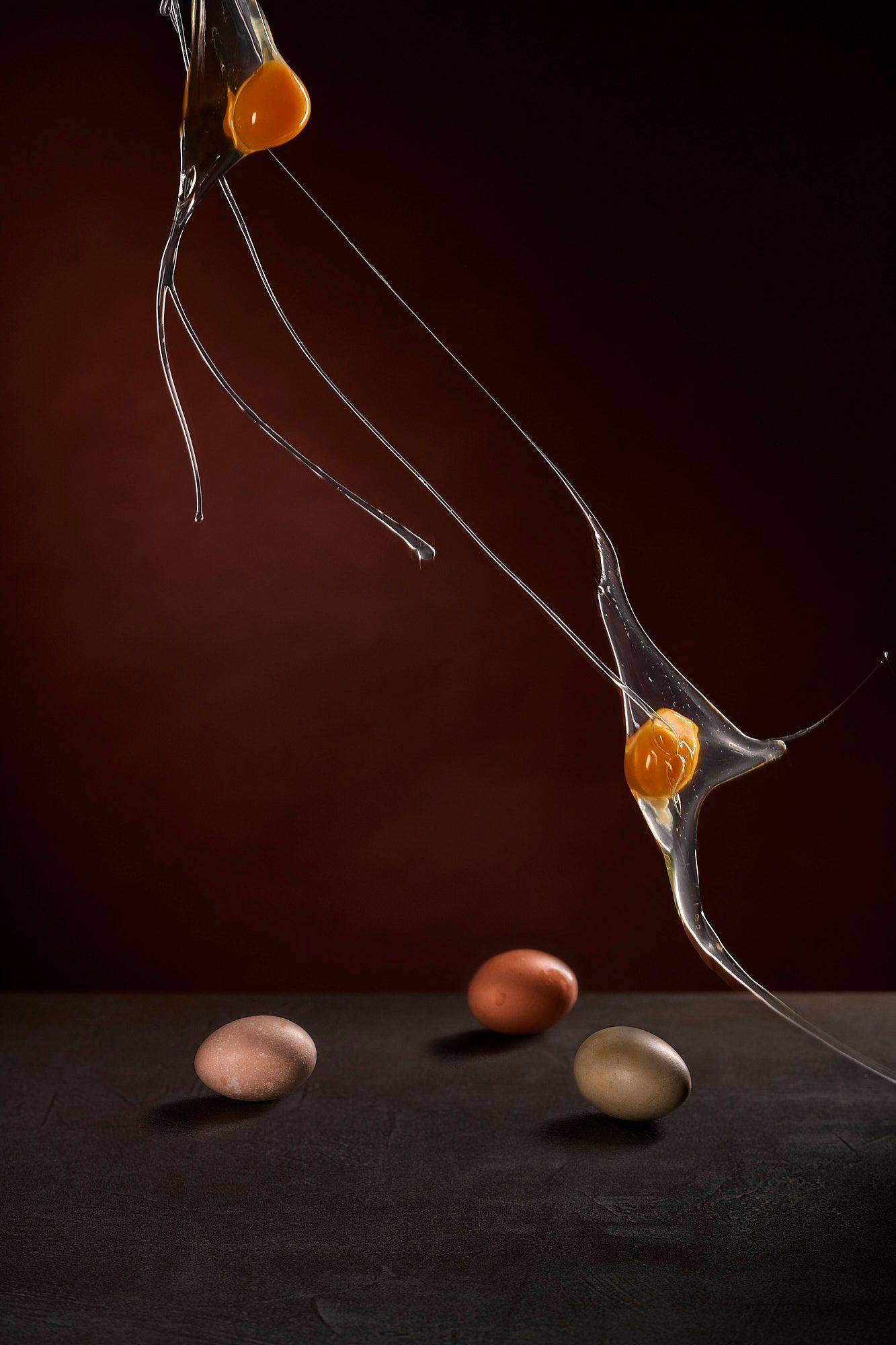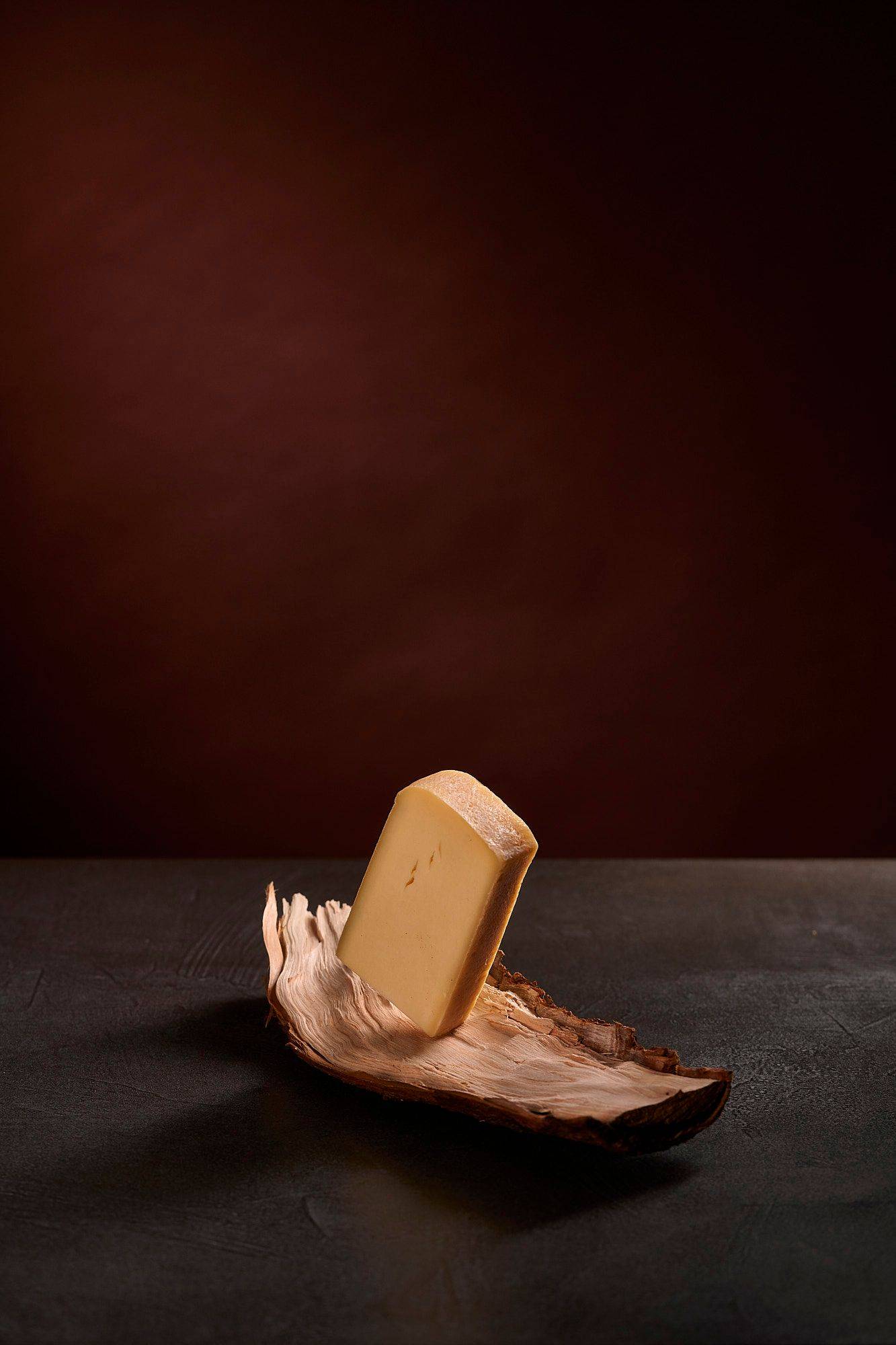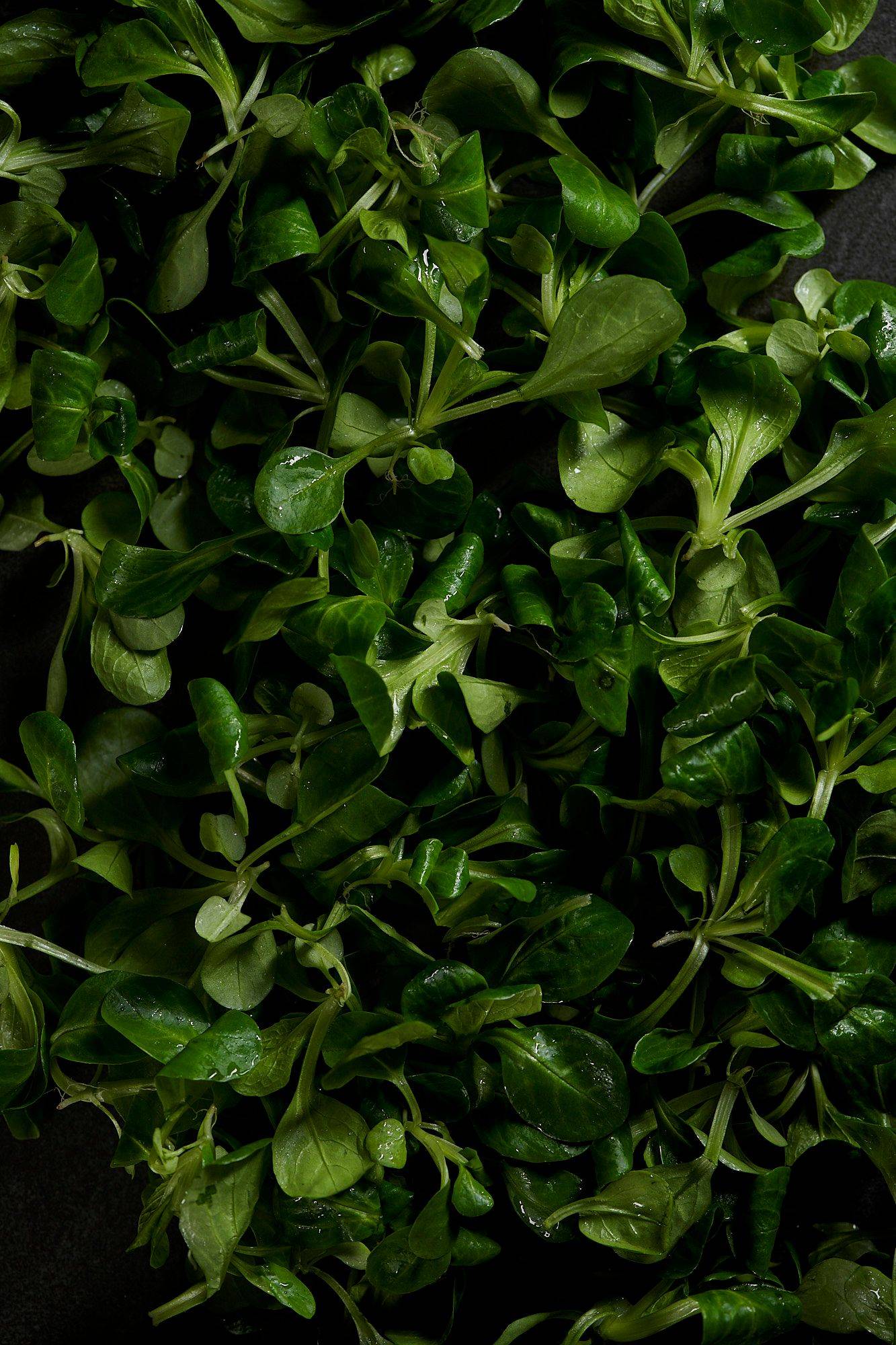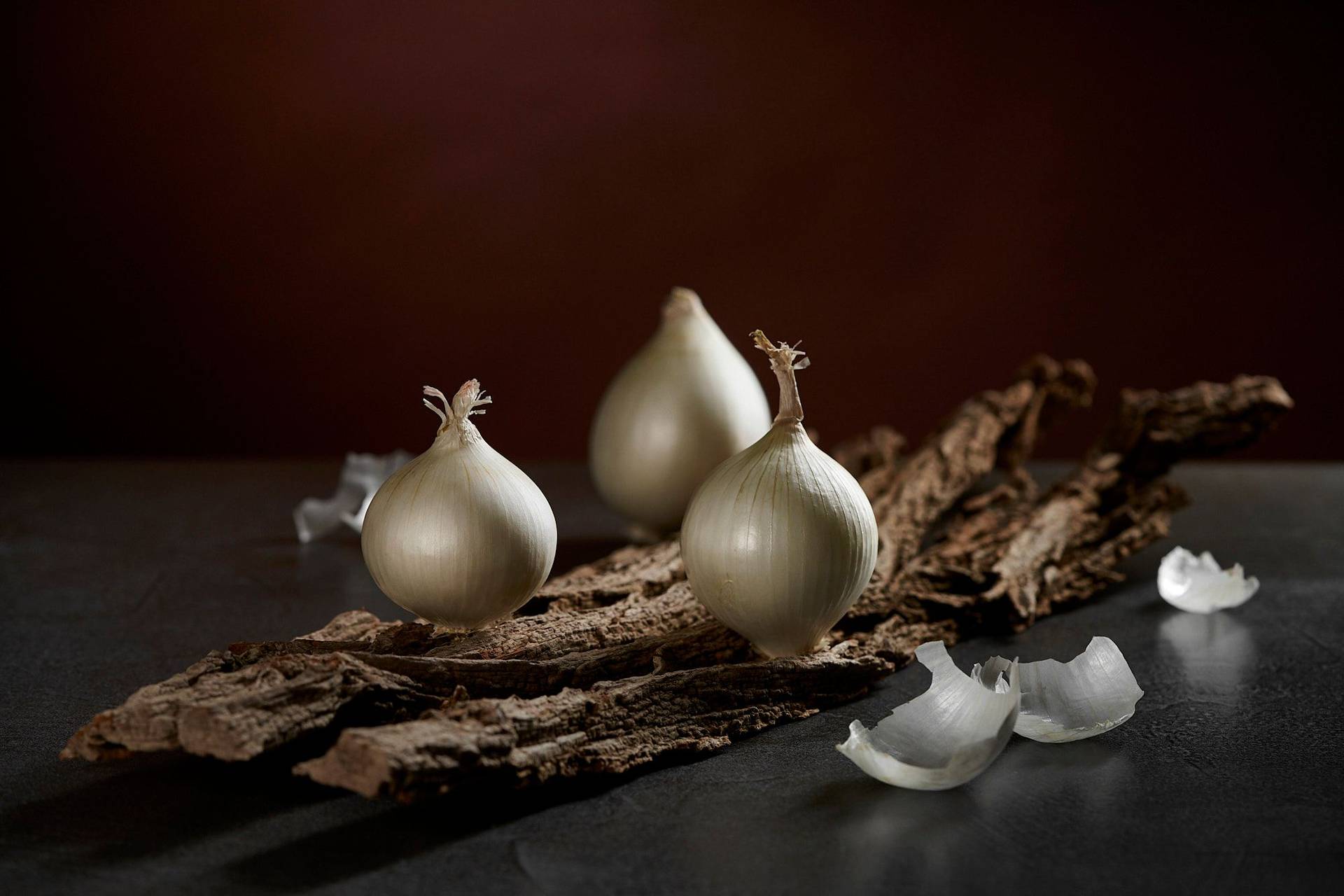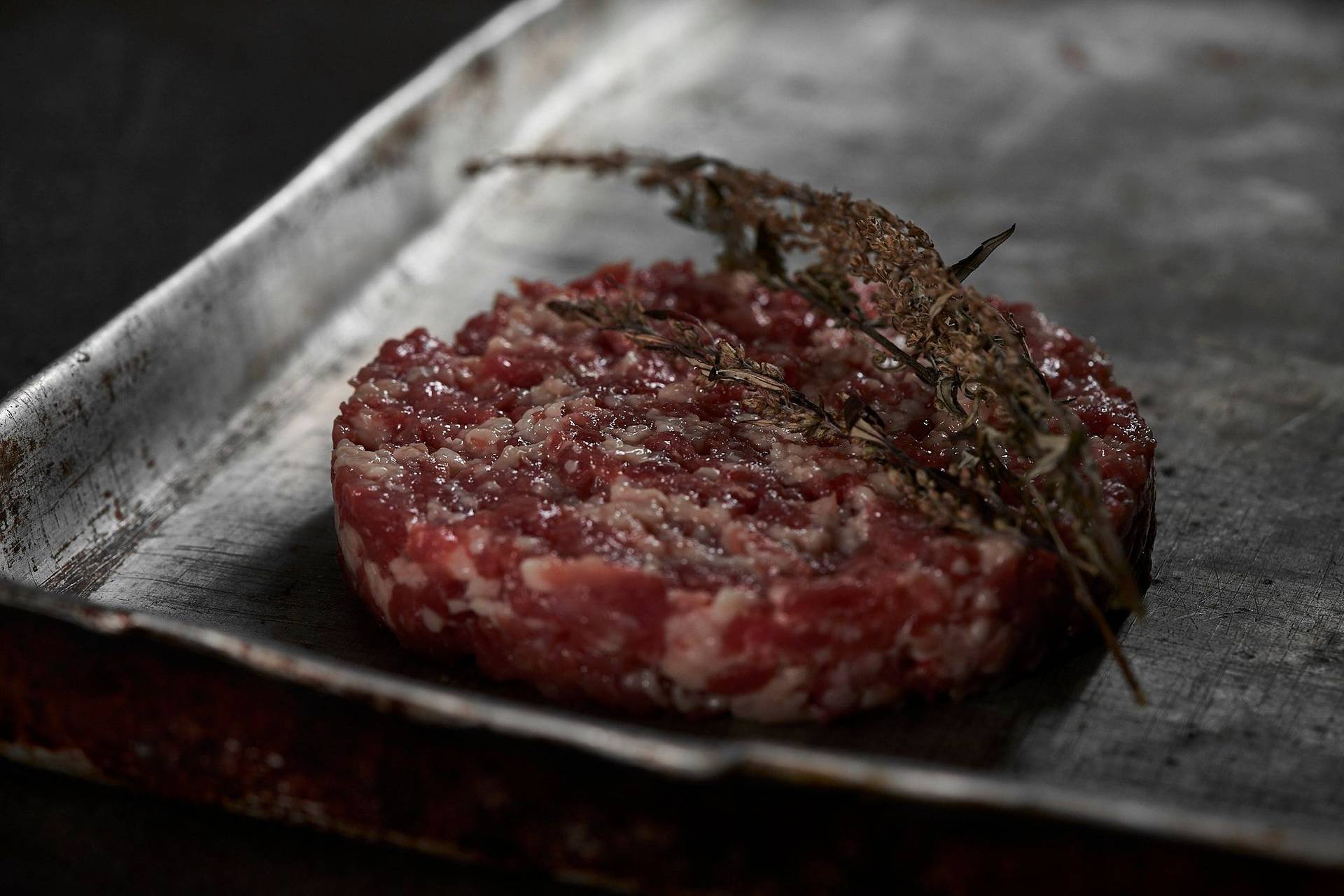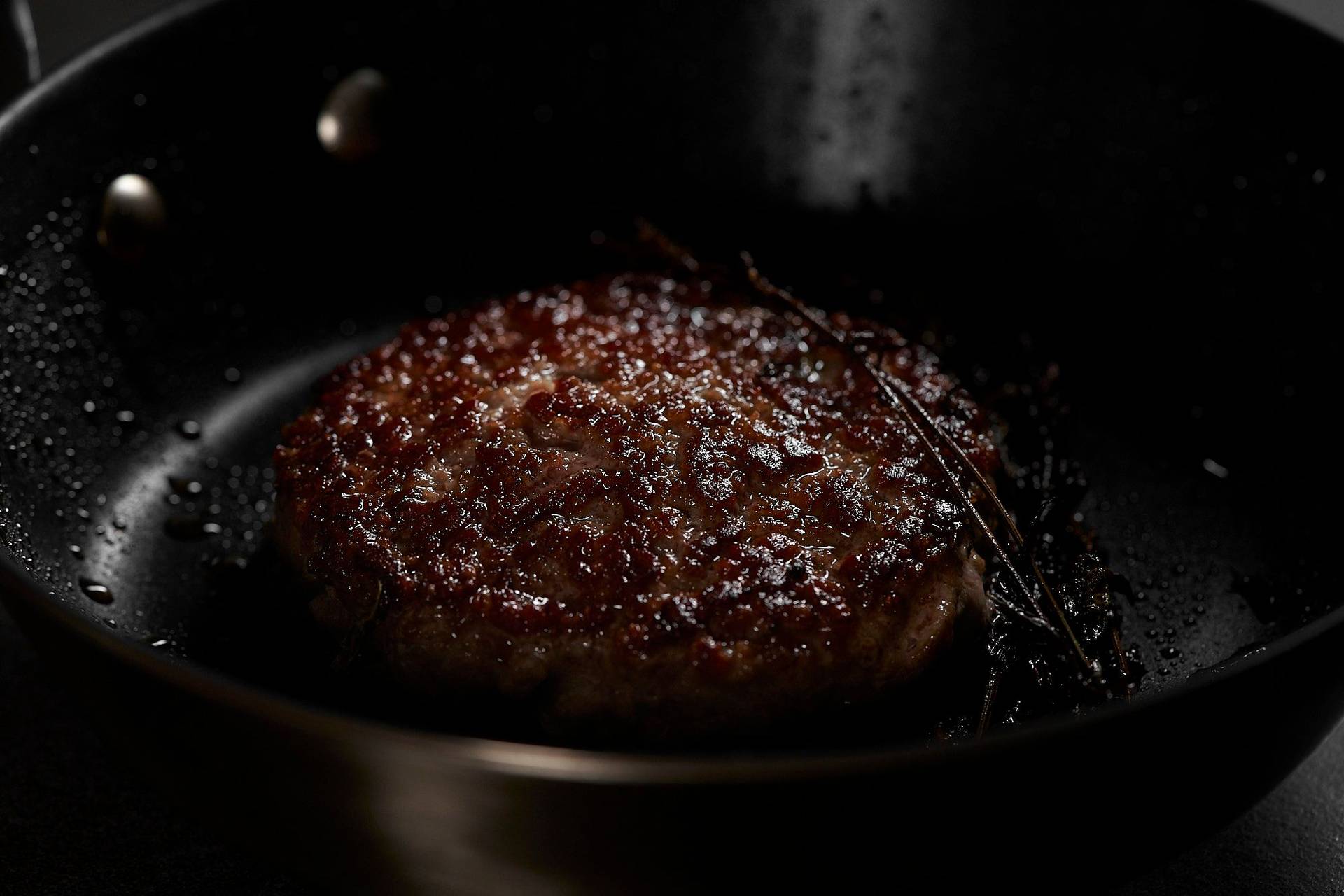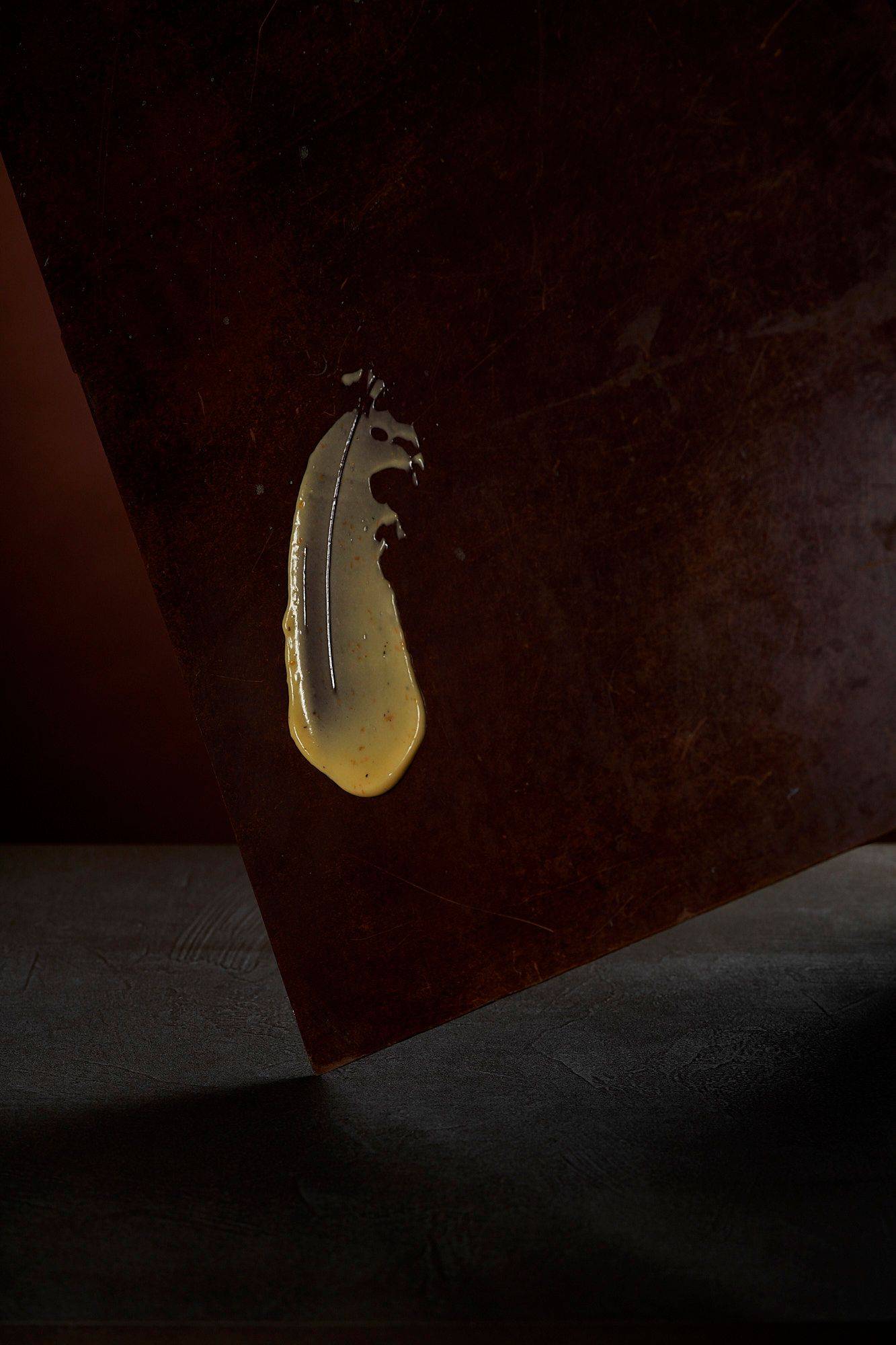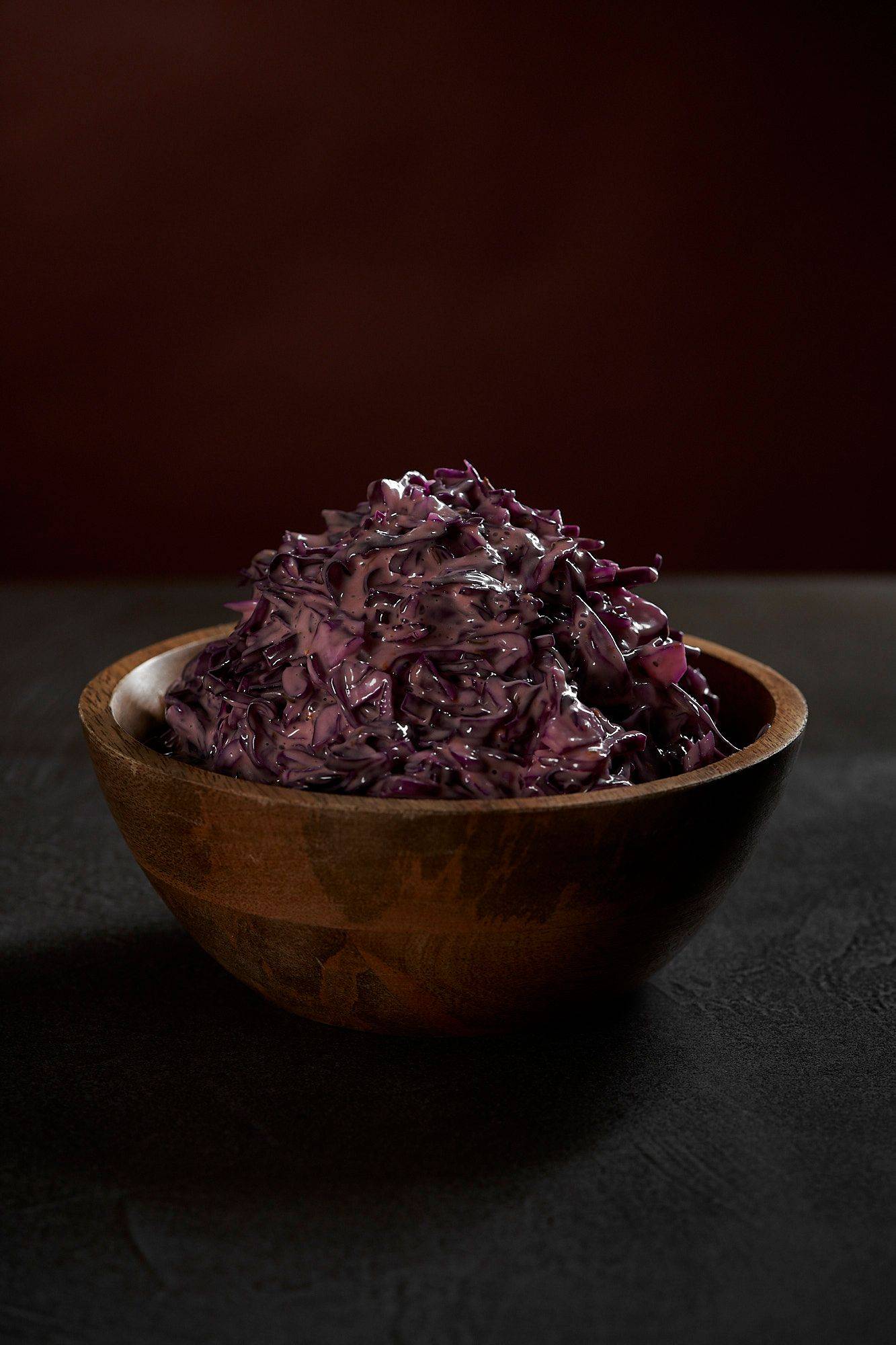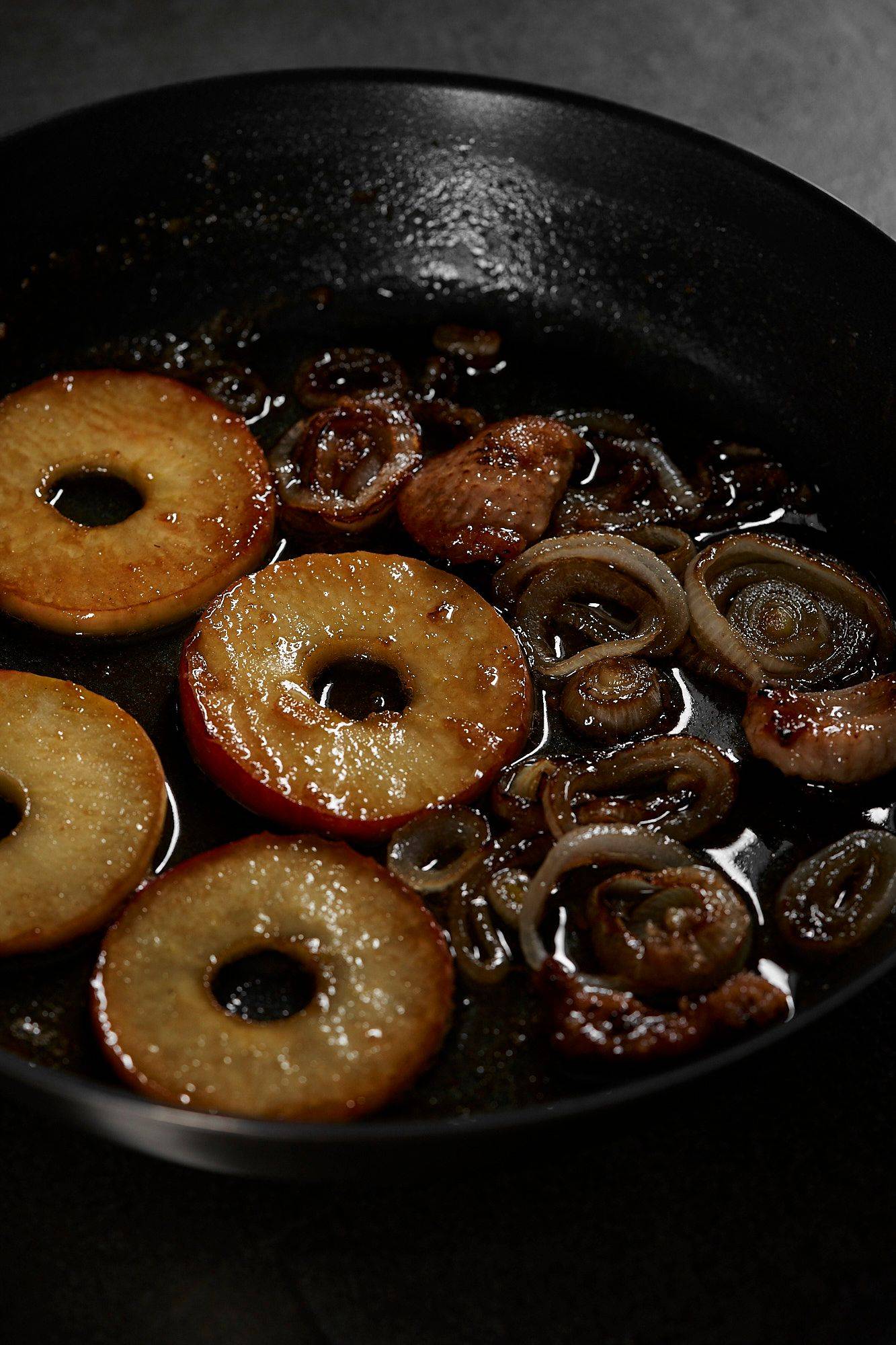 Recipe
Goose Burger with Red Cabbage Coleslaw, Raclette Cheese & Caramelized Apple
2 Persons40 Minutes
Orange Mayonnaise
1 Egg Yolk
1 tsp Mustard
½ Orange
Salt, Pepper & Sugar to taste
100 g Canola Oil
For the orange mayonnaise, mix the egg yolk with mustard, zest and juice of the half orange and spices and slowly stir in the oil. The mayonnaise should now be creamy and slightly thickened. If necessary, you can season again.
Red Cabbage Coleslaw
200 g Red Cabbage
½ Orange
4 g Salt
1 tsp Caraway
Orange Mayonnaise
For the red cabbage coleslaw, first cut the red cabbage into fine strips and put them in a bowl. Then add the zest and juice of the orange, salt and caraway seeds and massage everything properly. Let the cabbage rest for 15 minutes and stir in the orange mayonnaise afterwards.
Goose Burger Patty
For the goose burger patty, place the meat in the freezer for 20 minutes before cutting, this makes goose meat easy to cut. Then, first cut off the excess fat, but do not throw away. Now cut the goose breast first into fine strips and then into small cubes, then chop everything well. Now press the goose patties on paper into rings, slightly larger than the brioche bun, as they will still reduce in size during frying. Refrigerate the goose patties until frying.
Caramelized Apples & Onions
1 Red Sour Apple
1 Onion
1 tbsp Sugar
1 tbsp Butter
1 Sprig of Mugwort
For the caramelized apples and onions, first cut out the core from the apple. Then cut into 1 cm thick rings. Cut the onion into coarse rings as well. Heat up a pan and put in the excess goose fat, this way you will need less butter and give it a nice flavor. Once the goose fat is rendered, brown the onions nicely on both sides. Then add the sugar and let it caramelize. Then put in the apples, add the butter as well as mugwort and caramelize as well. Set the pan aside until serving.
Serving
1 Sprig of Mugwort
Salt & Pepper to taste
50 g Raclette Cheese
2 Brioche Buns
40 g Lamb's Lettuce
Before serving, heat up a pan and put in the goose burger patties. Oil is not necessary because of the inherent fat. After 2 minutes turn the patties and season with salt and pepper. Along the way, slice the raclette cheese and place on top of the goose burger patties. Cut the brioche buns in halves and put them in the pan as well. Now flame the cheese with a small torch or briefly gratinate the burgers in the oven.
To serve, top the bottom of the brioche buns with lamb's lettuce and add the red cabbage coleslaw on top. Then place the gratinated goose burger patties on top and spread two slices each of apple and onions. Cover with the brioche bun and you're done.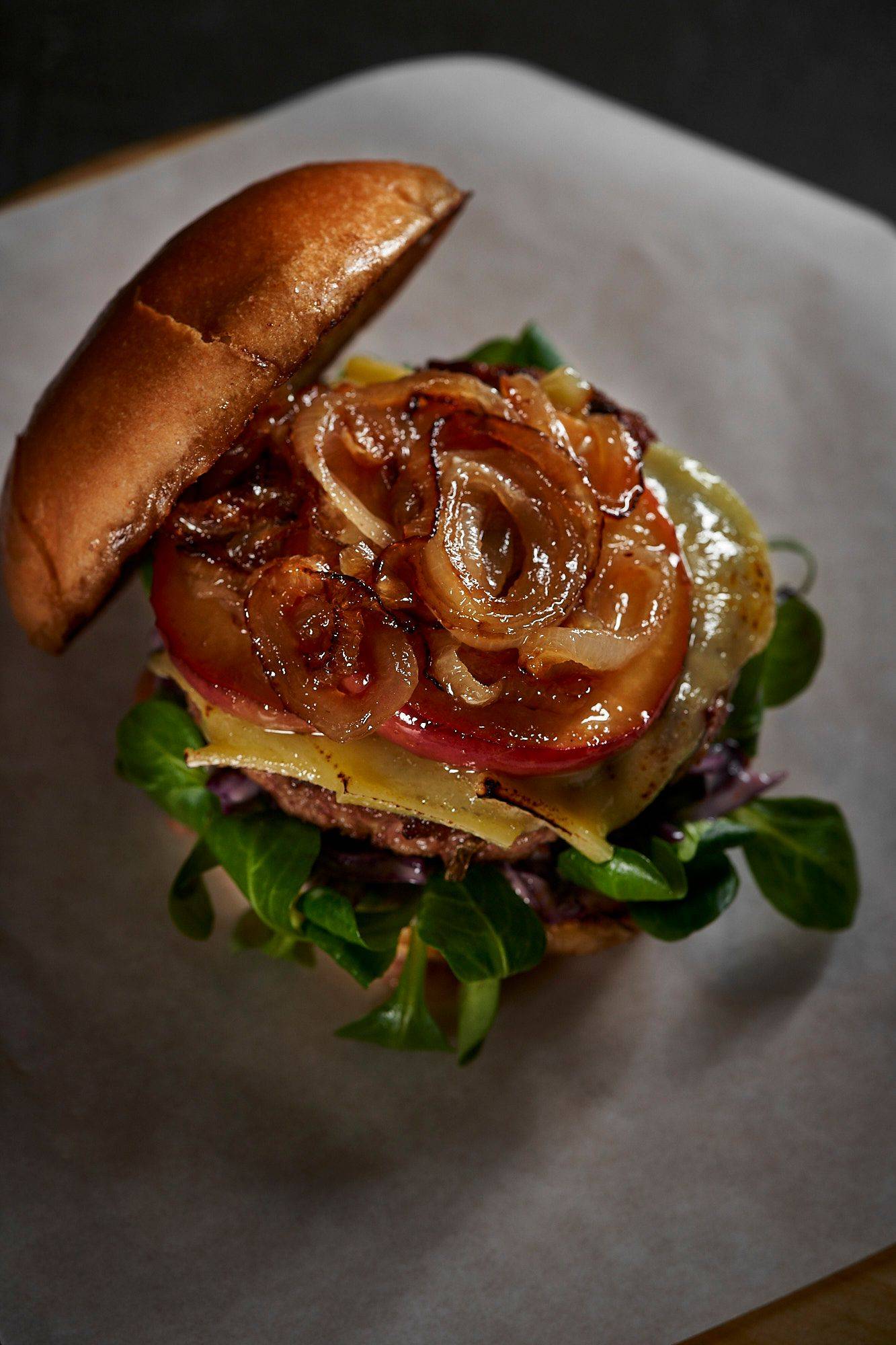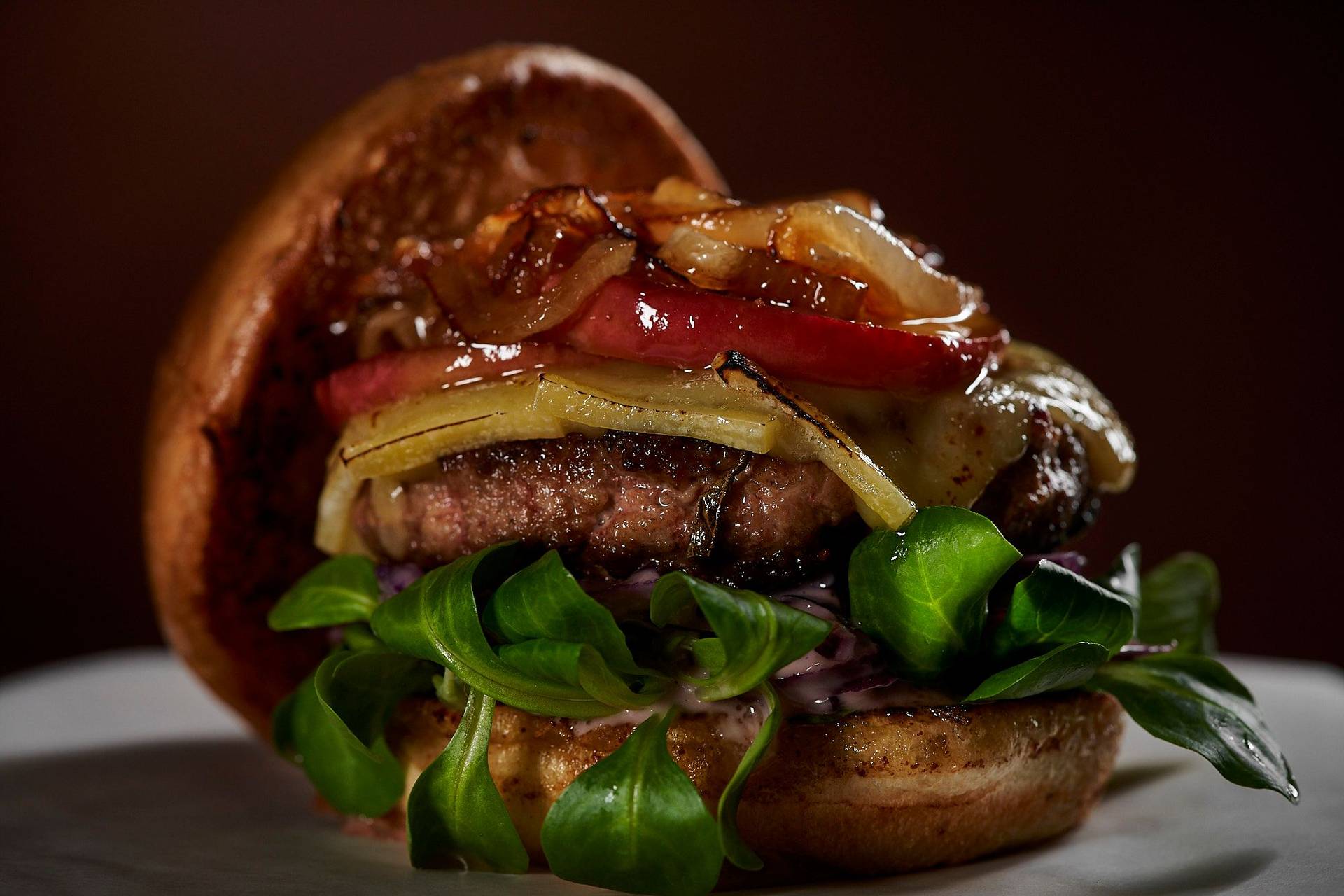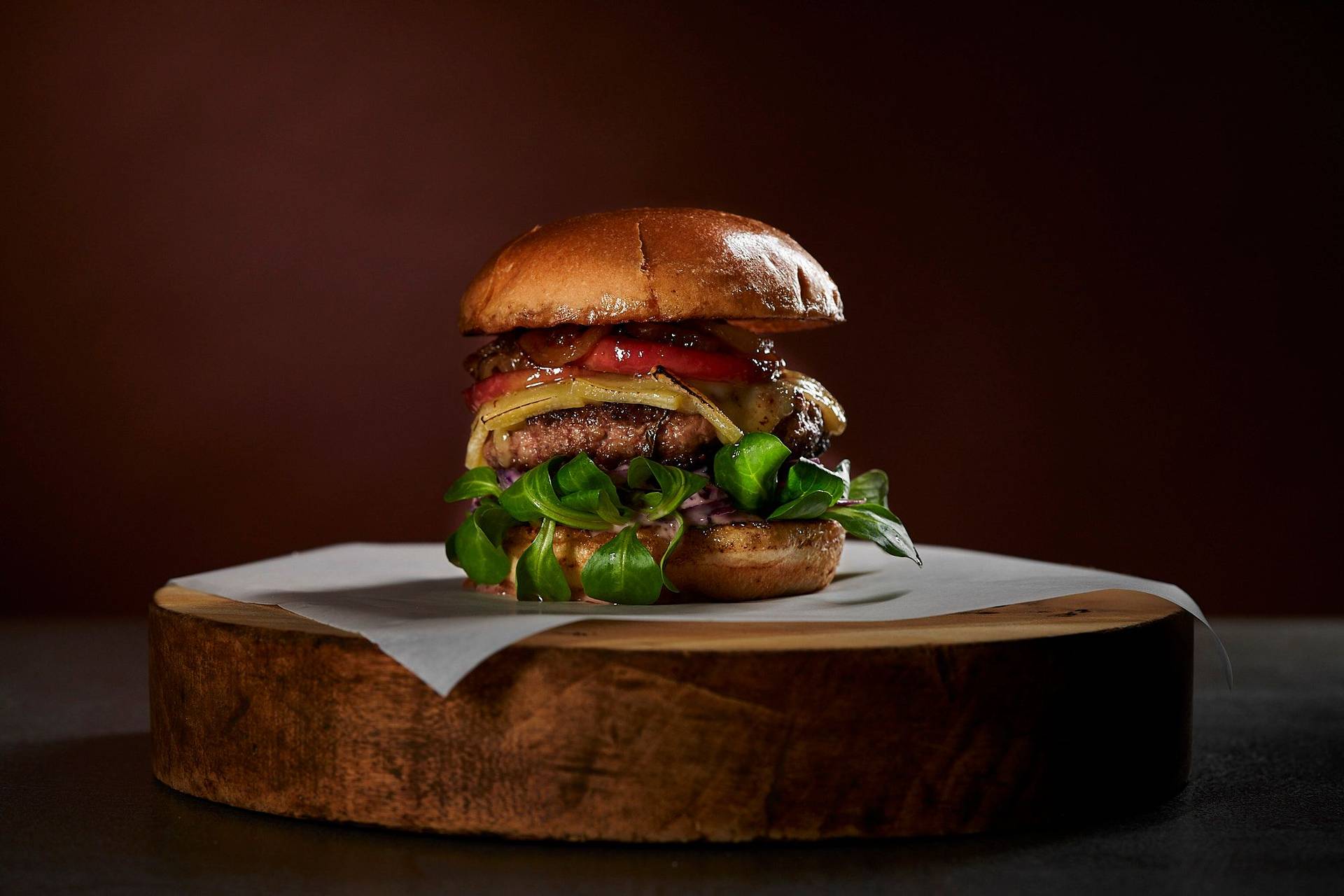 Newsletter
Can't get enough?
Get some secret ingredients through our newsletter!