Recipe
Cheesecake Soufflé with Passion Fruit & Linseed Oil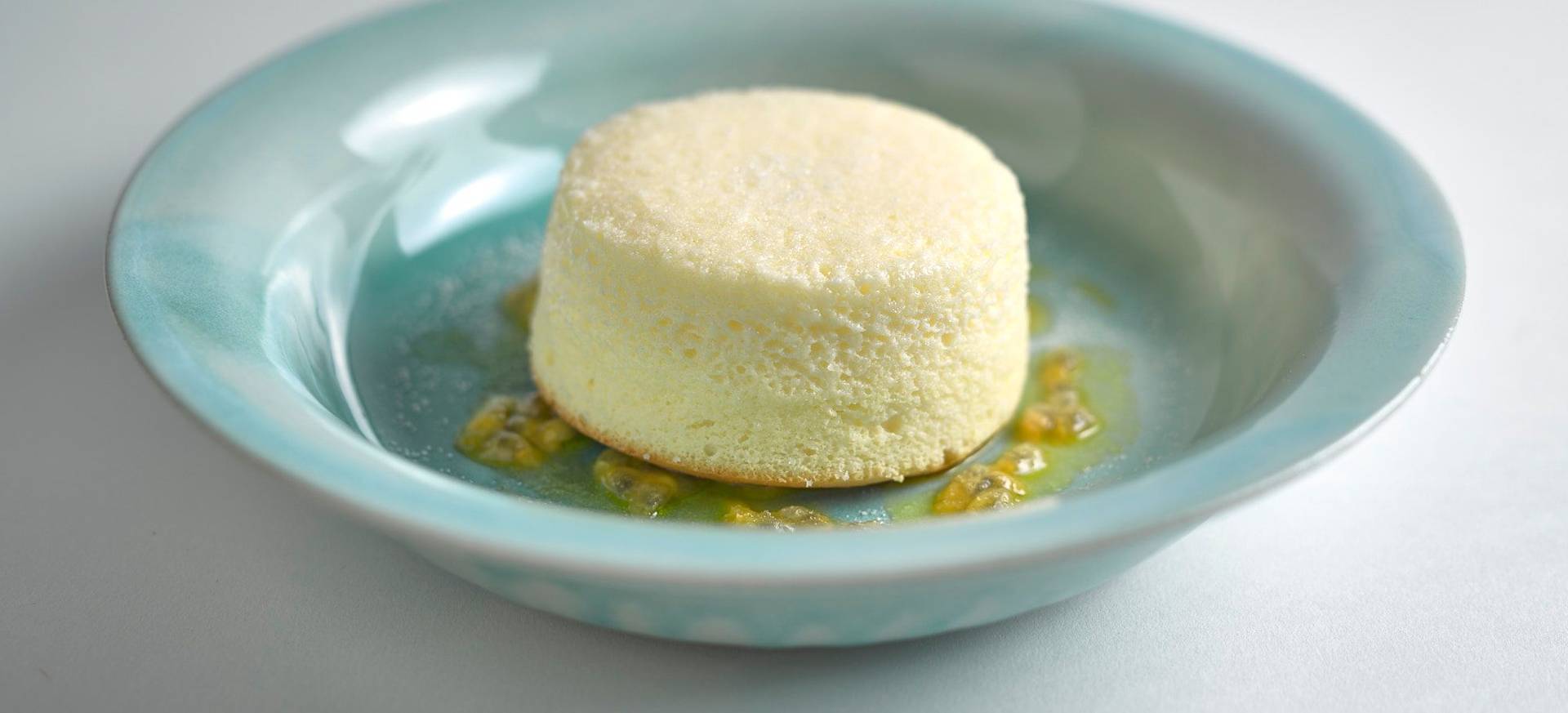 Cheesecake lovers watch out! Today I want to show you probably the lightest version of a cheesecake. A perfect dessert or simply comfort food for a cold and rainy Sunday. Since the third season has arrived here in Berlin, I really wanted to come up with a warm and cozy recipe that everyone would feel connected to. Cheesecake is one of them, because a coffee table without cheesecake is possible, but pointless. Seriously, cheesecake is probably the most loved cake by us Germans and who is surprised? Cheesecake is baked with or without a base, fruits are put into it or on top and with whipped cream it is not to be despised either.
A simple soufflé
The soufflé itself is still considered one of the masterpieces for a pastry chef. A soufflé is fragile, takes a while to cook and if it fails, it takes some time before the second attempt would be ready for serving. This may be one reason why you don't find a soufflé on many menus nowadays. No need to worry, I can assure you that no magic is needed for this soufflé recipe and with a little care it will also succeed easily and simply.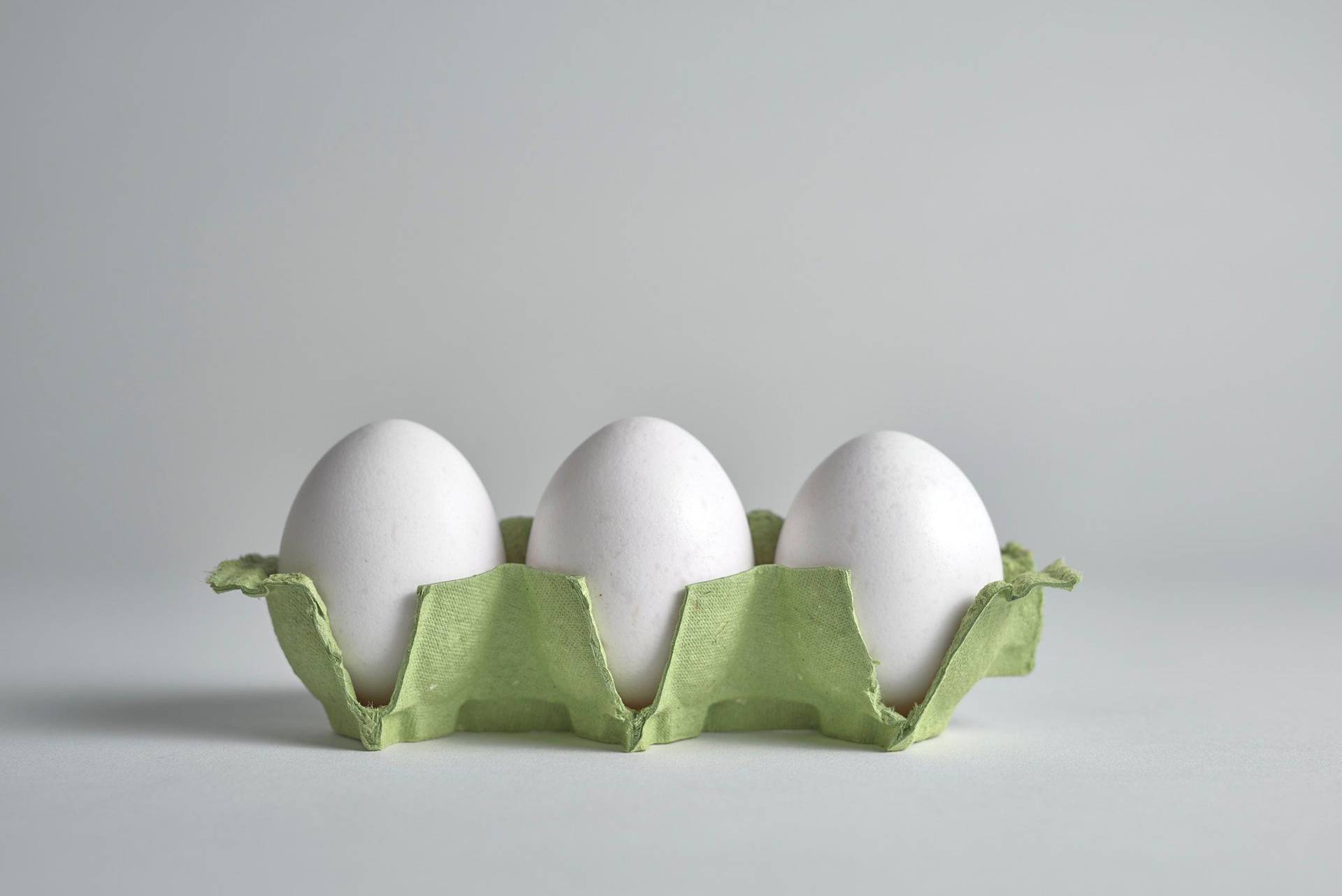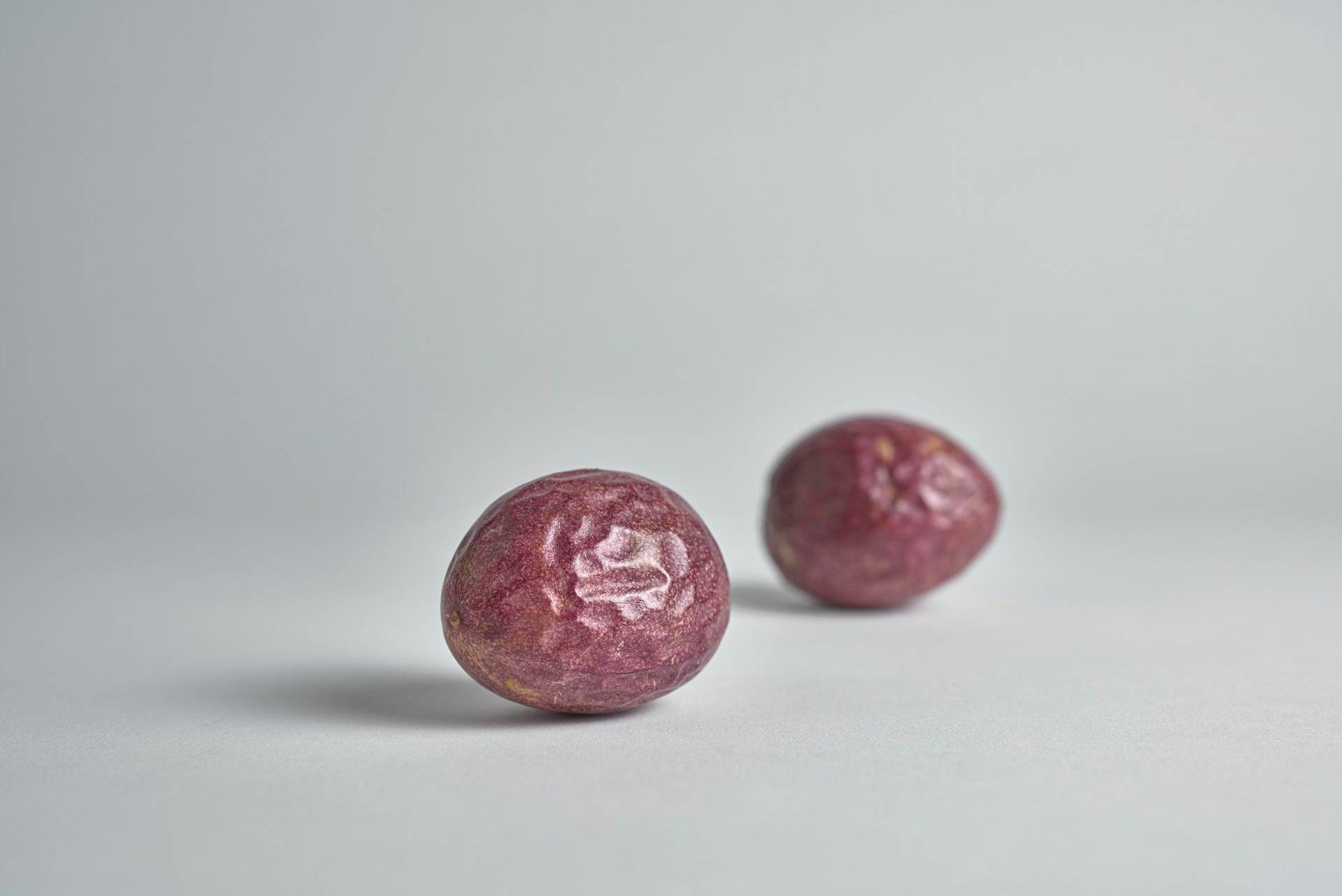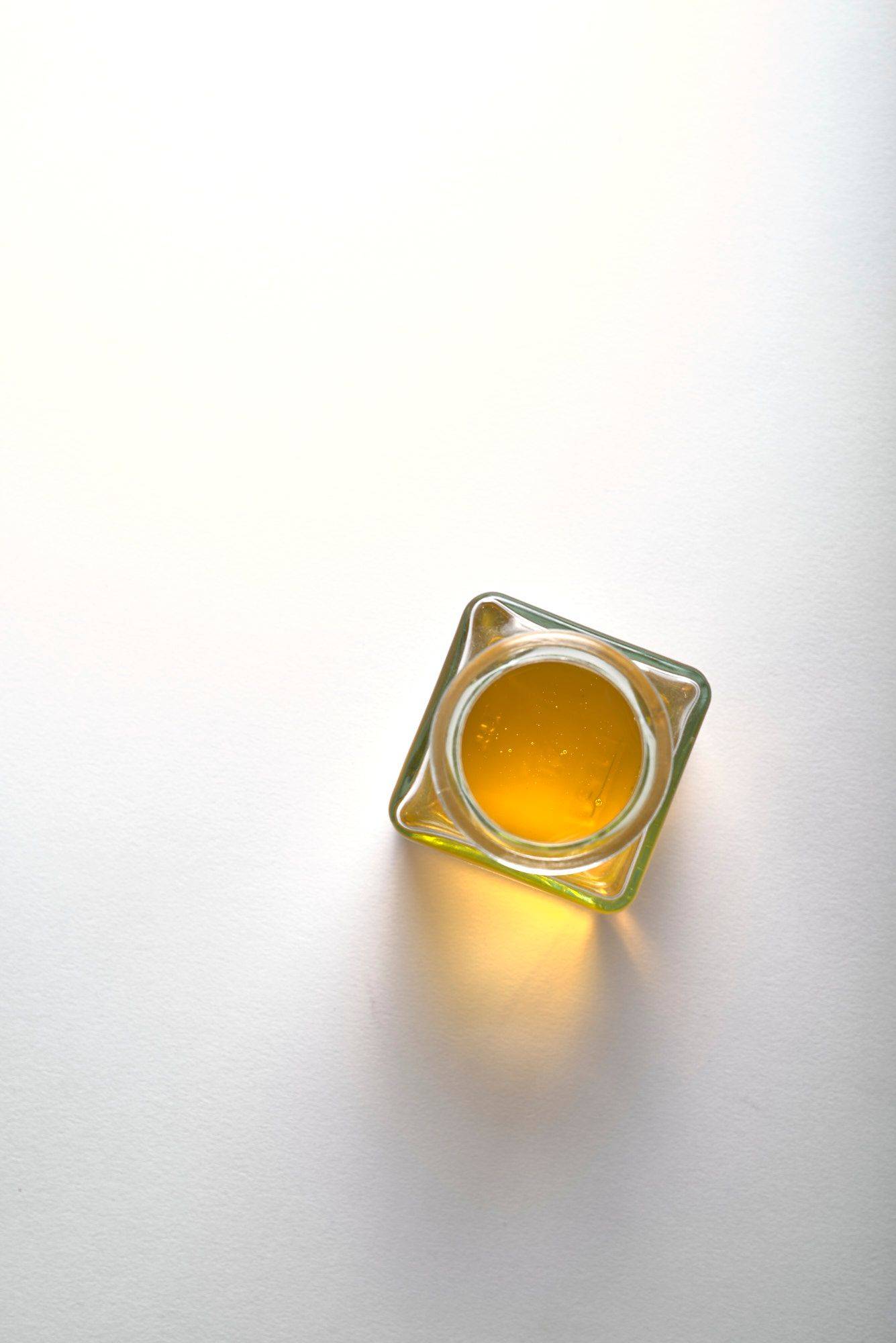 Cheesecake as a soufflé
So, how does the cheesecake become a soufflé. This is quite simple, because basically the ingredients have remained the same, as you know them from a classic cheesecake, but the quantities have been changed and the quark has been hung a little to lose moisture. After all, we want to add quark flavor to the soufflé without adding too much liquid to the soufflé mixture. The rest is easy and if you follow the recipe also a complete success for eyes and mouth. I supplemented this delicious dessert with fresh passion fruit and some linseed oil. Linseed oil and curd cheese are not only the hit in Spreewald.
If you simply like everything that tastes like cheesecake, have a look at my dessert of caramelized apples with nuts quark foam & linseed oil!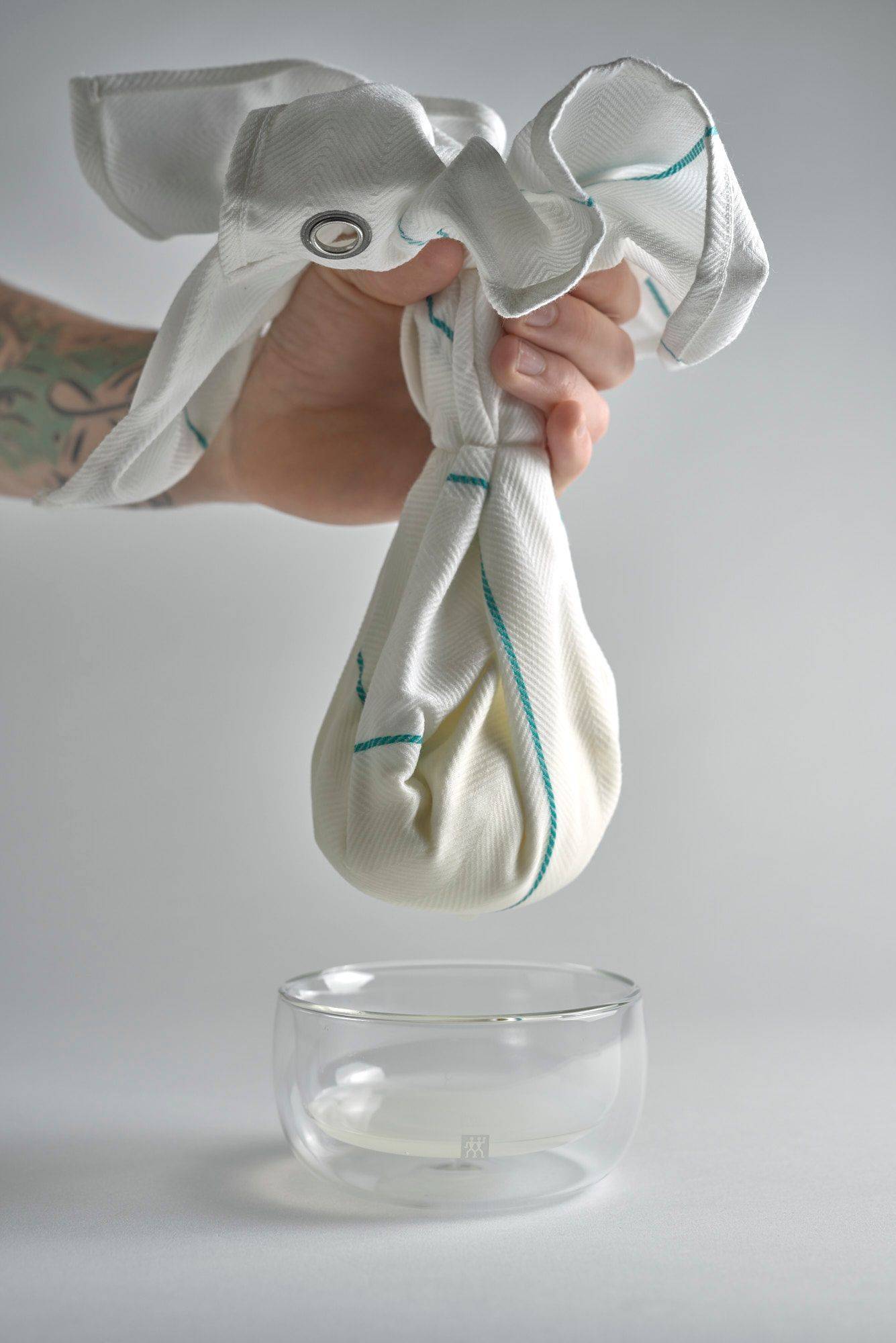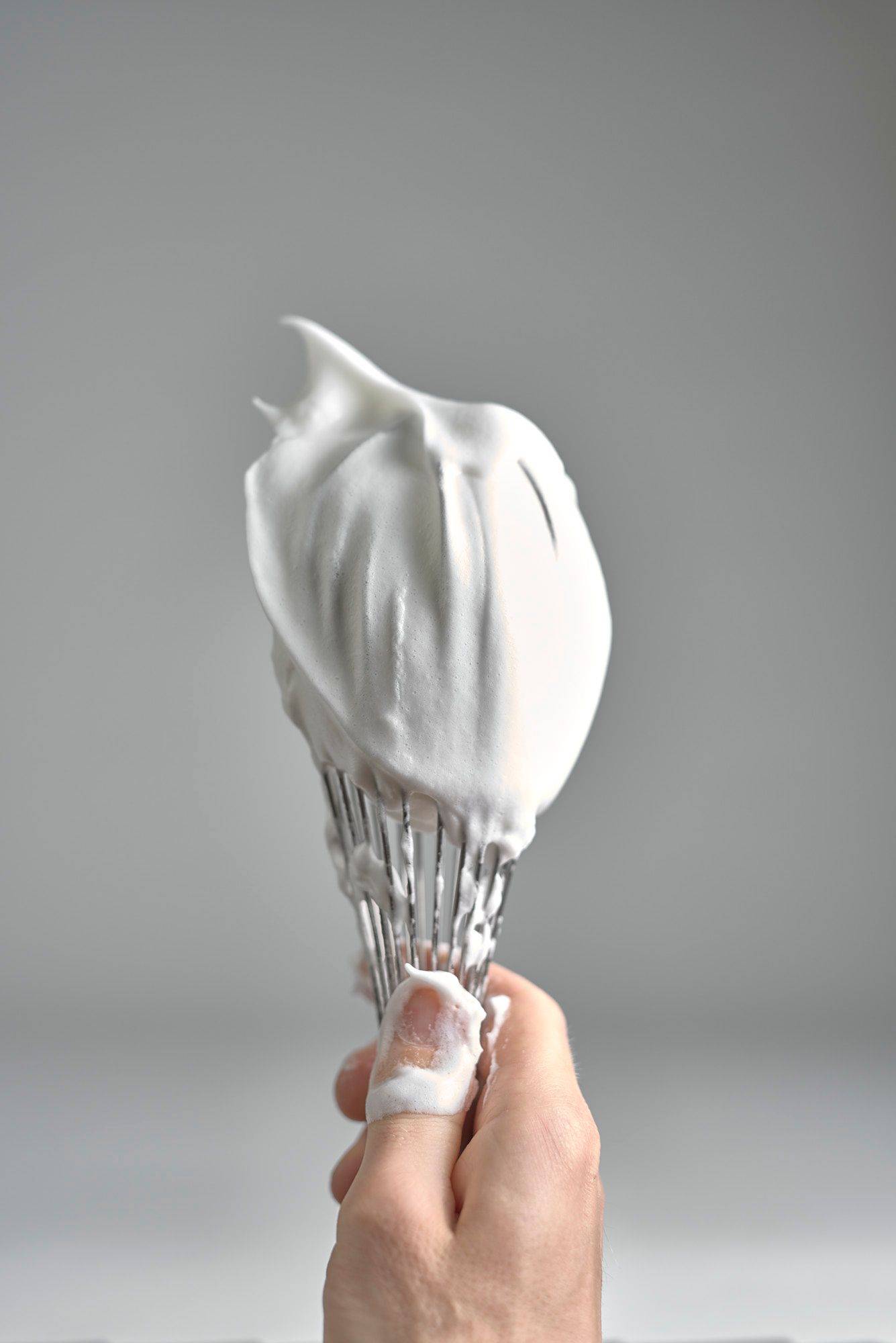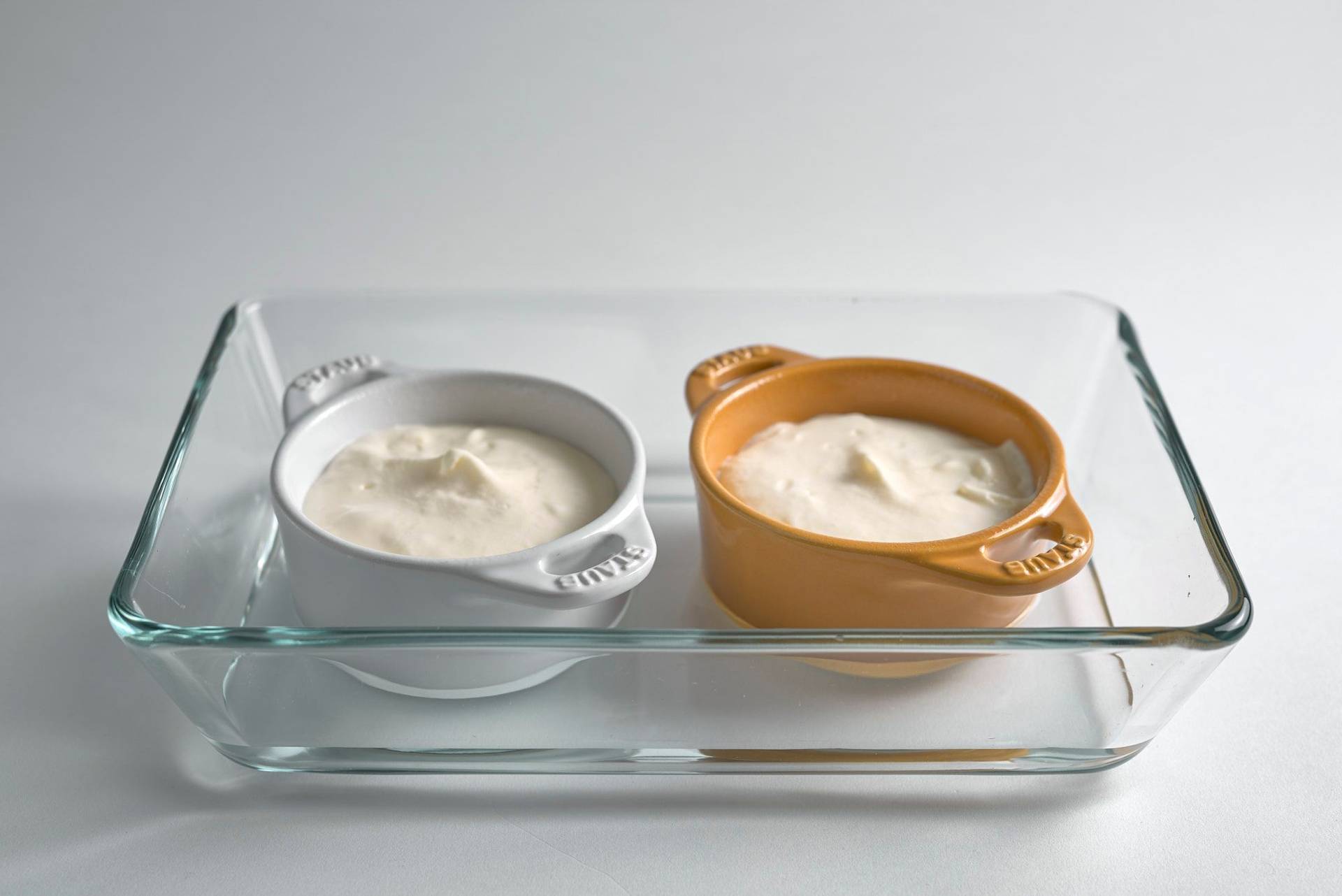 Recipe
Cheesecake Soufflé with Passion Fruit & Linseed Oil
4 Persons40 Minutes
Soufflé Mix
250 g Quark
3 Eggs
1 Lemon
30 g Sugar
Salt to taste
For the cheesecake soufflé, first line a bowl with kitchen towel and pour in the quark. Close the towel to the top, tie it and hang it in the refrigerator for one night. This way the whey will gradually drip out of the quark and the quark will become dry. The next day, melt some butter and use it to line the soufflé molds, then pour in sugar and empty again so that the surface is sugared. Then separate the eggs and whip the egg whites with sugar and salt until creamy. Now remove the quark from the cloth and mix with egg yolks and lemon zest, then carefully fold in the beaten egg whites. Now fill the molds 2/3 with soufflé mix and bake the cheesecake soufflés in a preheated oven at 175°C in a baking dish with boiling water for 20 minutes.
Serving
2 Passion fruits
4 tbsp Linseed Oil
Before serving, cut the passion fruits in half and scrape them out. Arrange the passion fruit on a plate and pour the linseed oil over it. Once the cheesecake soufflé is baked, turn it out onto the fruit and dust with powdered sugar. If it is difficult for you to turn it over, it is also very easy to taste it out of the mold.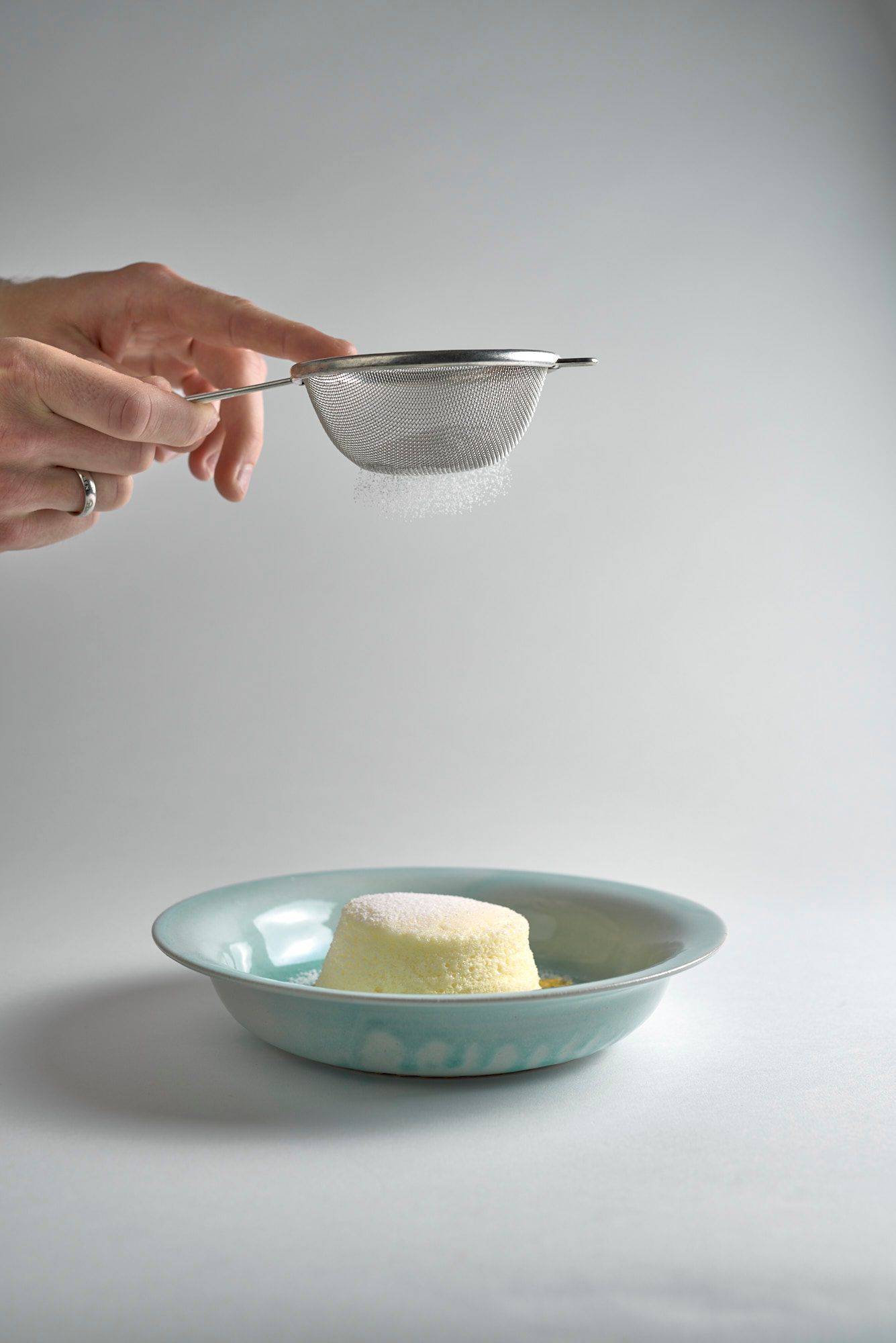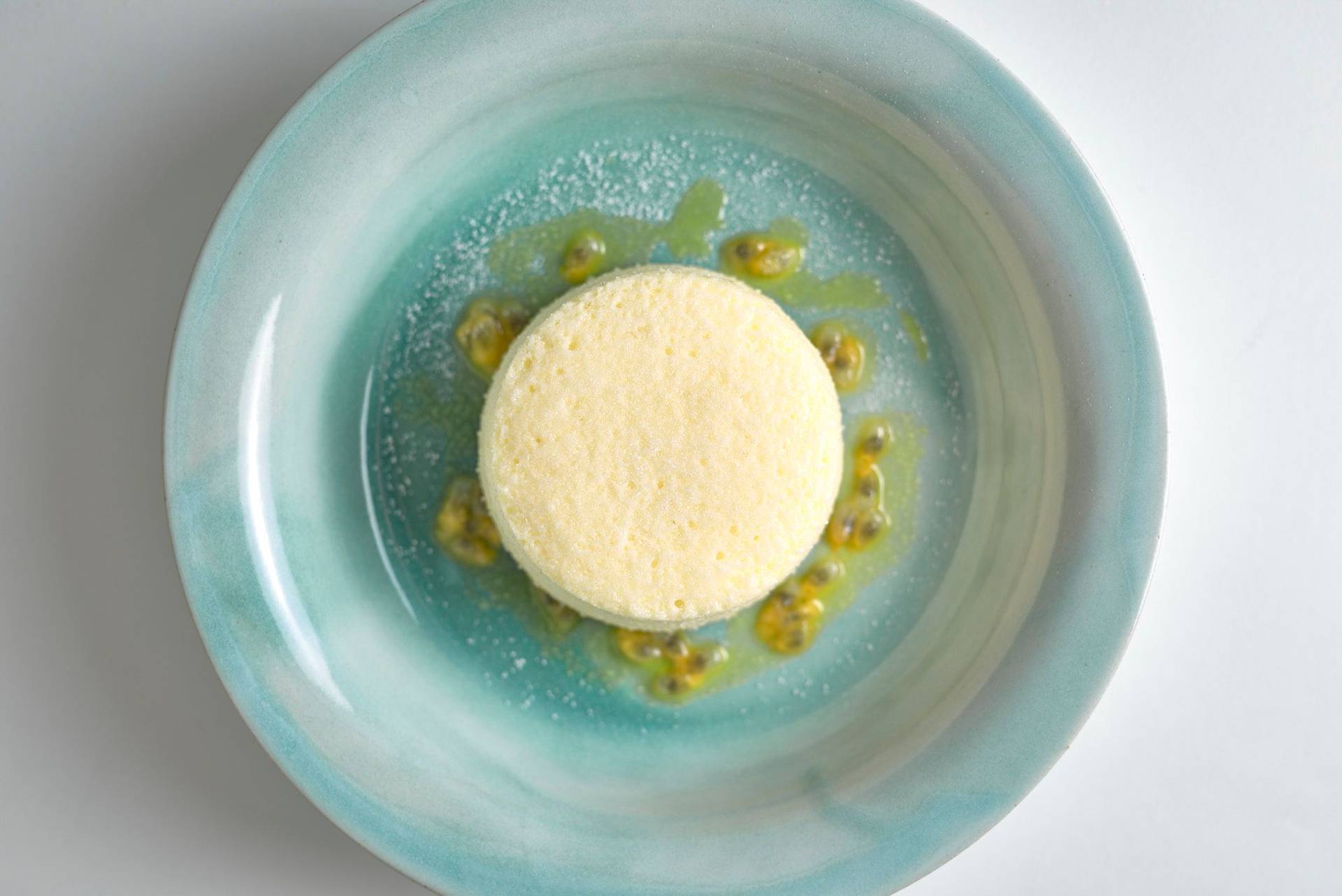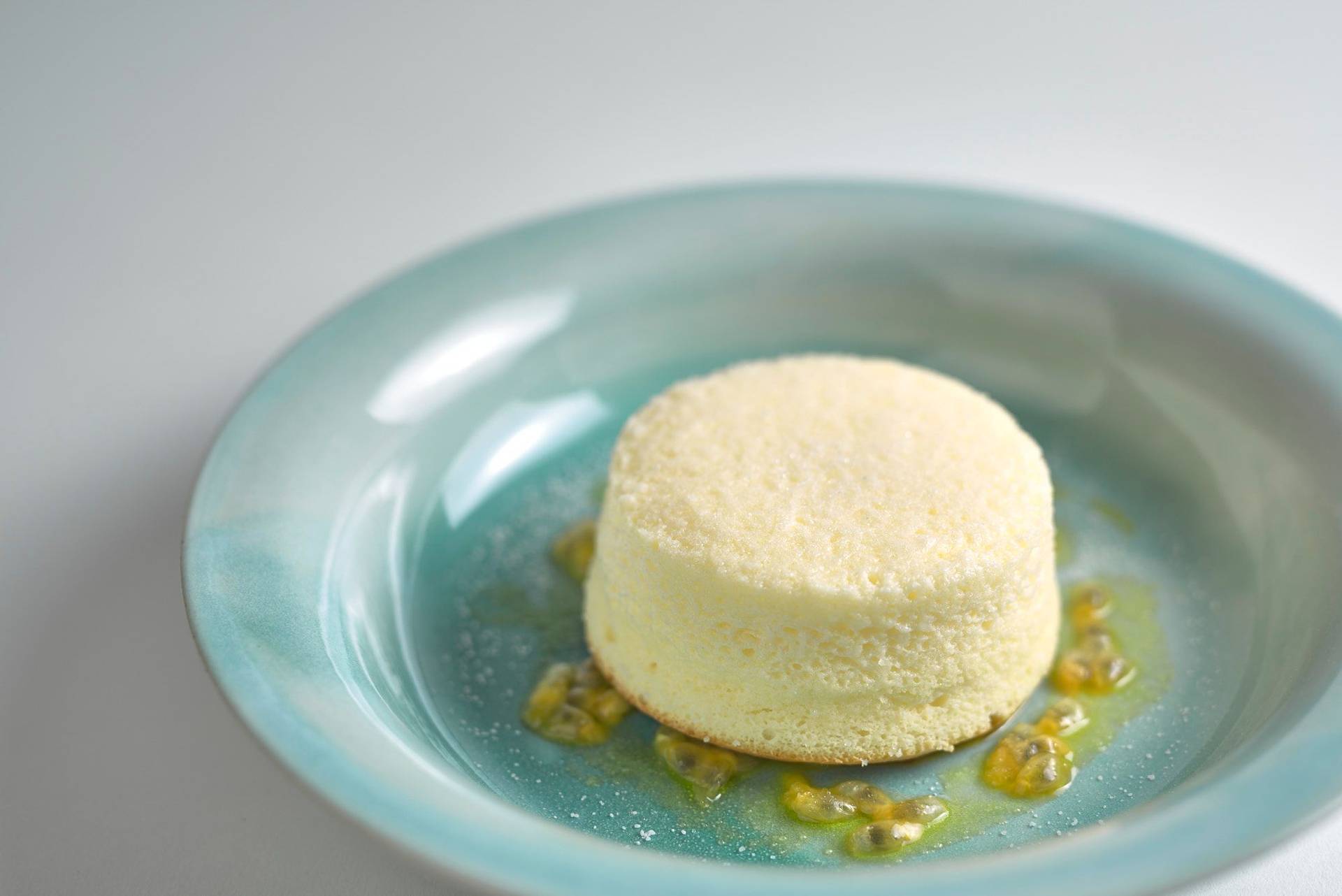 Newsletter
Can't get enough?
Get some secret ingredients through our newsletter!