Recipe
Caramelized Apples with Nuts, Quark & Linseed Oil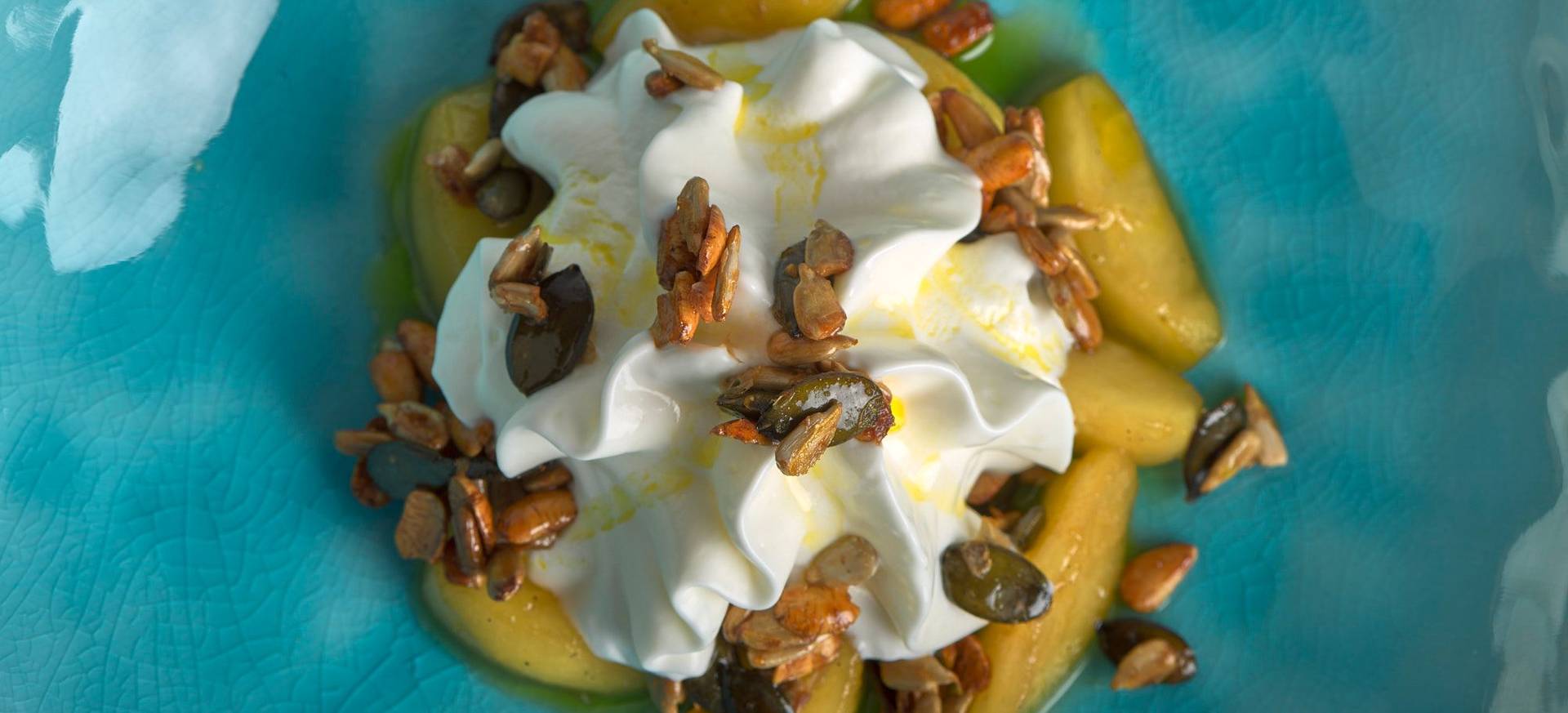 Imagine granola, cheesecake and toffee on a plate. The result is a synergy of flavors, textures and temperatures. What I really like about this simple dessert recipe is, that it has an old familiar flavor that reminds me a lot of my childhood and my grandparents. All in all, it's a plate full of emotion. In the past, when there were no refrigerators, people tried to preserve dairy products and especially quark with the help of linseed oil, which sealed the quark airtight. In my childhood I did not like linseed oil so much because of its slightly bitter taste, but today I enjoy it very much, especially with quark and my children do the same.
Cooking show at the IFA
As some of you may have seen, I had the opportunity to do several cooking shows at the Siemens Trend Kitchen at the IFA. I had a different theme each day, including "German Superfood". Here I wanted to interpret and cook good and valuable ingredients from the region in a simple and delicious way.
Caramelized nuts for more texture
The first ideas quickly revolved around nuts, herbs and oils and so, I slowly came back to the linseed oil. Since I like to combine linseed oil with dairy in some of my recipes lately, my thoughts went in the direction of this combination, but I didn't immediately know how to present the dessert then. My dessert recipes usually incorporate crunchy and creamy textures to give each dish an interesting experience when eaten. At that point, the nut mix of sunflower seeds, pumpkin seeds and pine nuts came into play. And just like that, we have everything we need for a simple and, above all, delicious dessert. The preparation is done in no time, without the need for special skills and you can quickly recreate my quark and linseed oil dessert.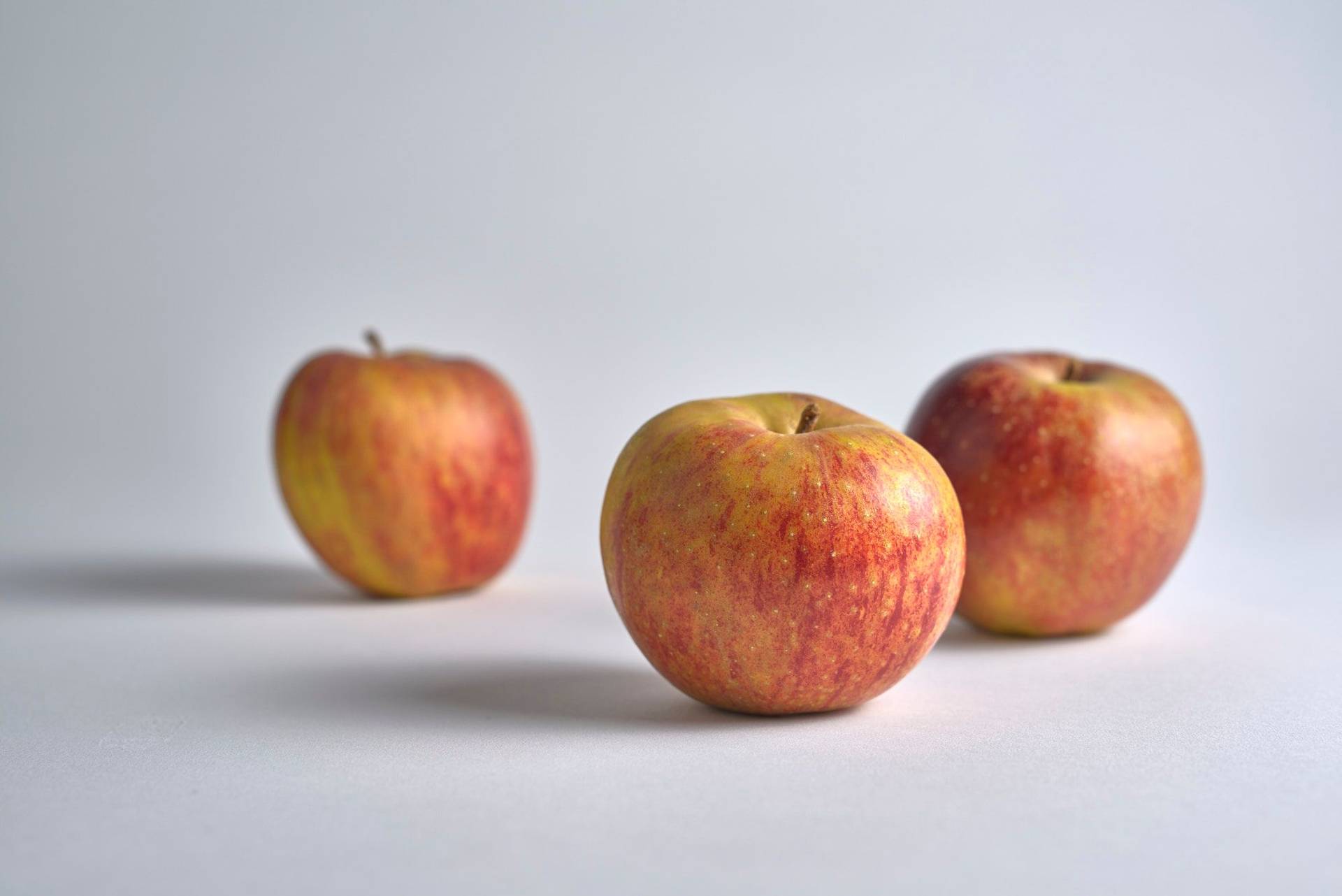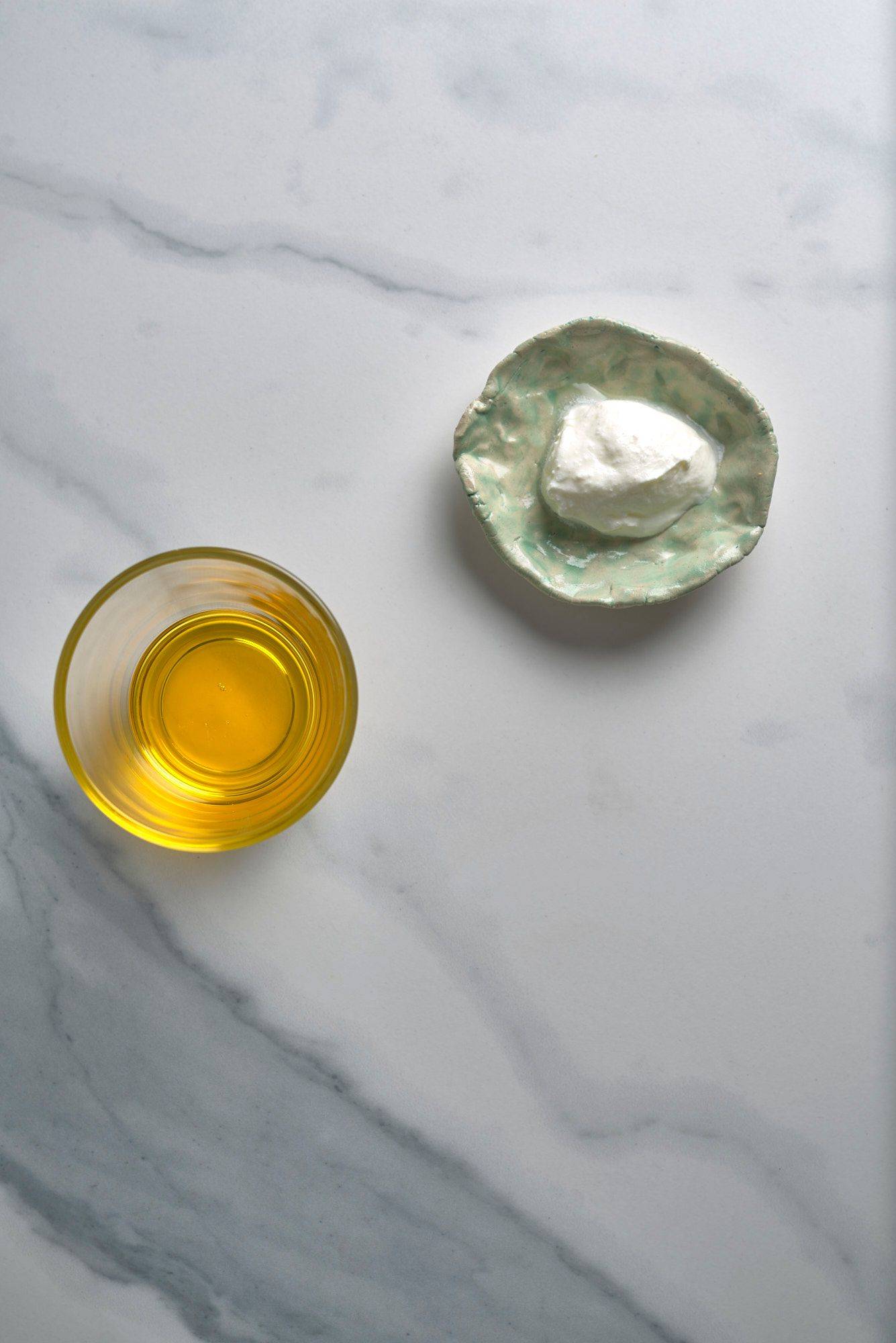 A simple and fast dessert
I must admit that even I was surprised at how well the caramelized apples, quark and nuts went together with the bitter linseed oil. It was already a late evening during the week, when I made the first attempt and I didn't have to change a thing. So, I stood in my kitchen and ate the entire dessert plate just before midnight. Sometimes it just doesn't take much to be touched by a good taste. Try it out for yourself! Take a pan and caramelize some apples, stir the quark and pour it into an iSi bottle and after a quick toast of some nuts you're ready to enjoy. I promise this is one of the quickest treats you can serve to yourself or your guests.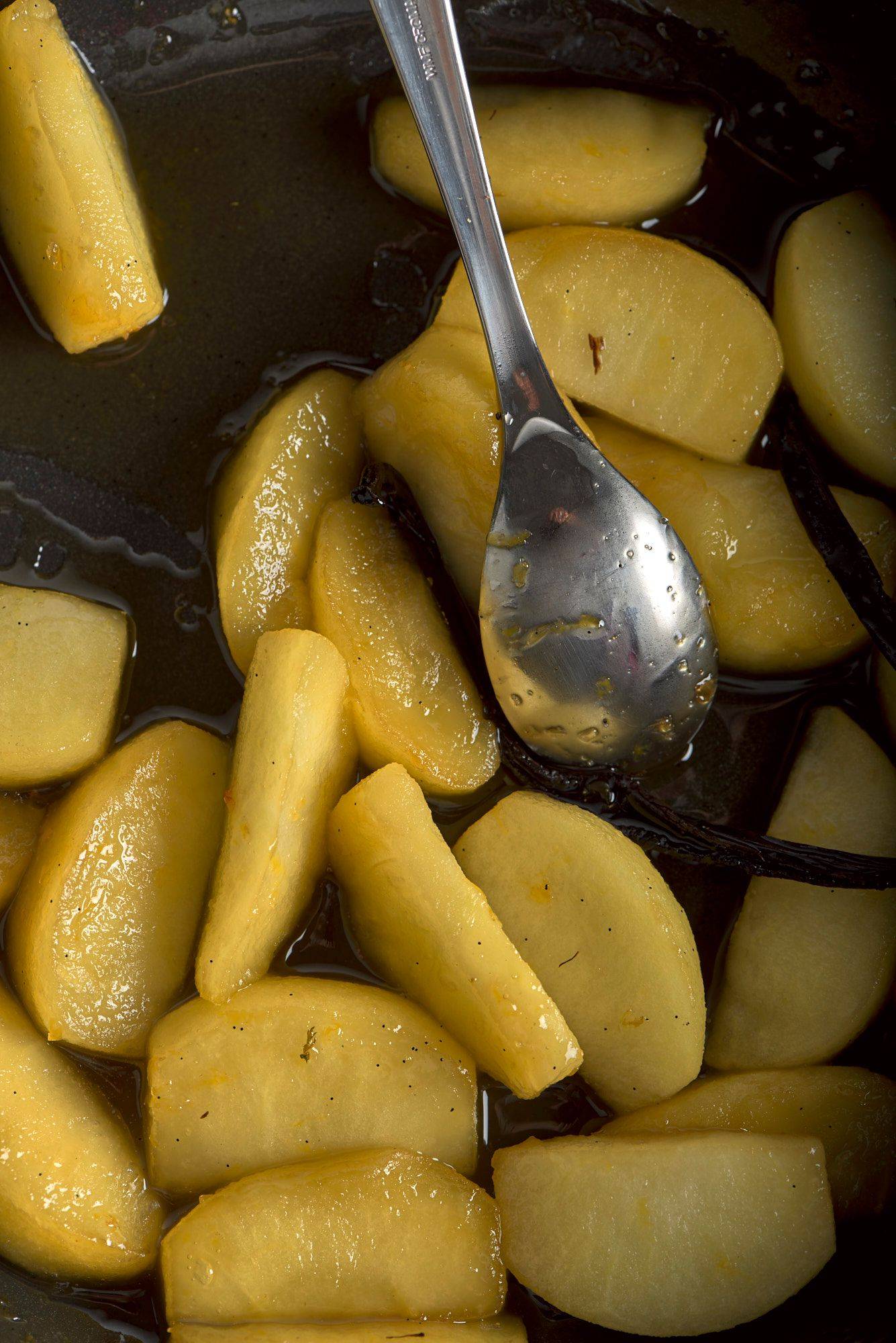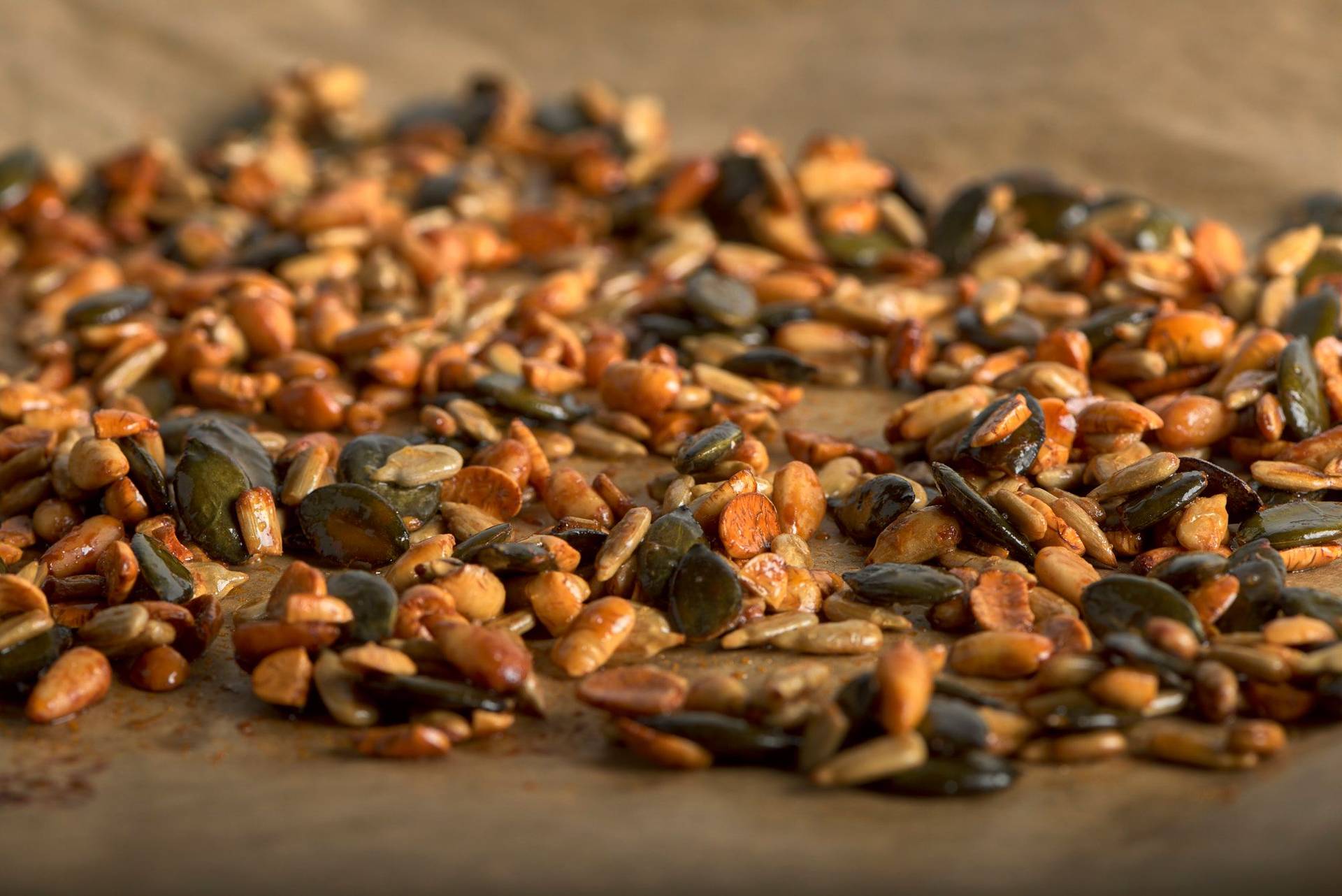 Recipe
Caramelized Apples with Nuts, Quark & Linseed Oil
4 Persons20 Minutes
Caramelized Nuts
75 g Nut Mix (Sunflower Seeds, Pumpkin Seeds & Pine Nuts)
1 tsp Honey
1 tsp Agave Syrup
Salt to taste
For the caramelized nuts, mix the nuts with the remaining ingredients, spread on a baking sheet with paper and caramelize in a preheated oven at 190° for 8 - 10 minutes. Then set aside until ready to serve.
Quark Foam
250 g Quark
20 g Cream
50 ml Milk
30 g Sugar
Salt & Lemon Juice to taste
1 iSi Cream Capsule
For the quark foam, stir all ingredients together until smooth. Then add lemon to taste and pour into an iSi bottle. Close the bottle, fill with the cream capsule and shake once. Refrigerate until ready to serve.
Caramelized Apples
2 Small Apples (e.g. Braeburn)
20 g Sugar
1 tsp Butter
1/2 Vanilla Pod
Salt & Lemon to taste
For the caramelized apples, peel, core and cut the apples into wedges. Caramelize the sugar in a pan, add the butter and apple slices and let them caramelize. Then add the juice, grated lemon and vanilla. Now cook the apples over low heat for 3 - 5 minutes.
Serving
To serve, arrange the caramelized apples in a deep plate and sprinkle a few of the caramelized nuts on top. Then shake the iSi bottle with the quark foam briefly and drizzle some quark foam on the apples using a star nozzle. Finally, finish with the remaining nuts and the linseed oil.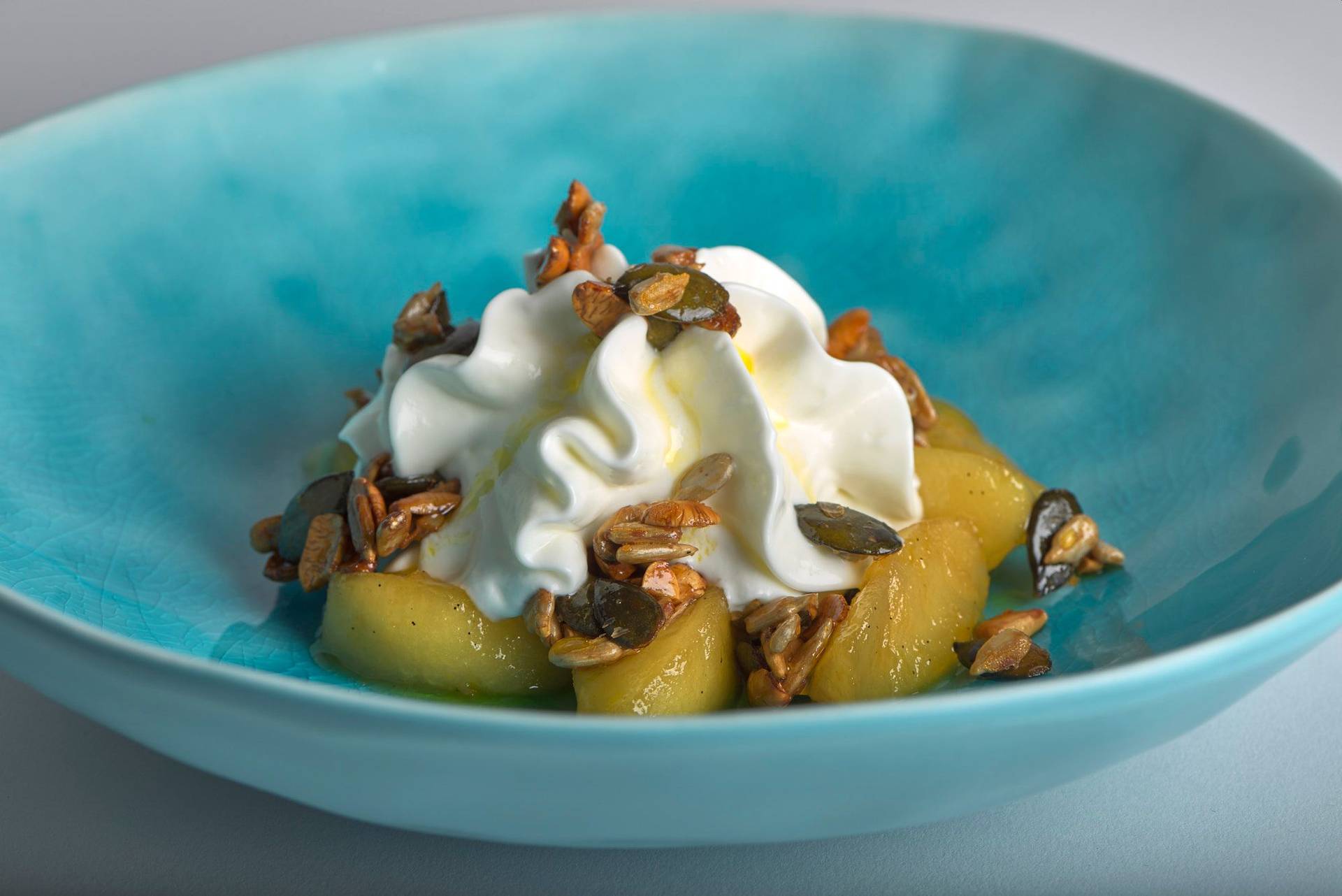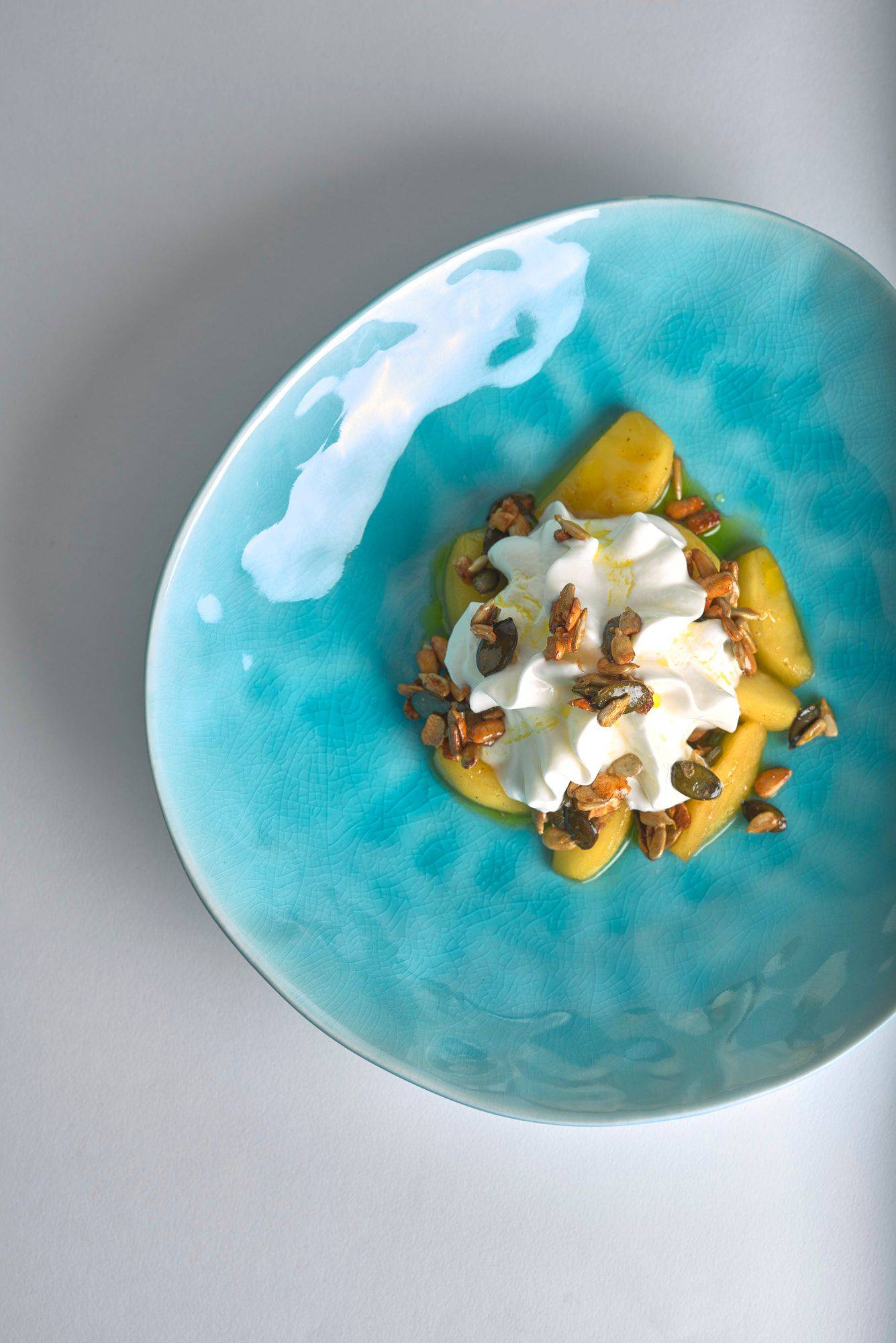 Newsletter
Can't get enough?
Get some secret ingredients through our newsletter!