Story
Zum Löwen Braunsbach Inn – tradition & future
Producers | Restaurants & Bars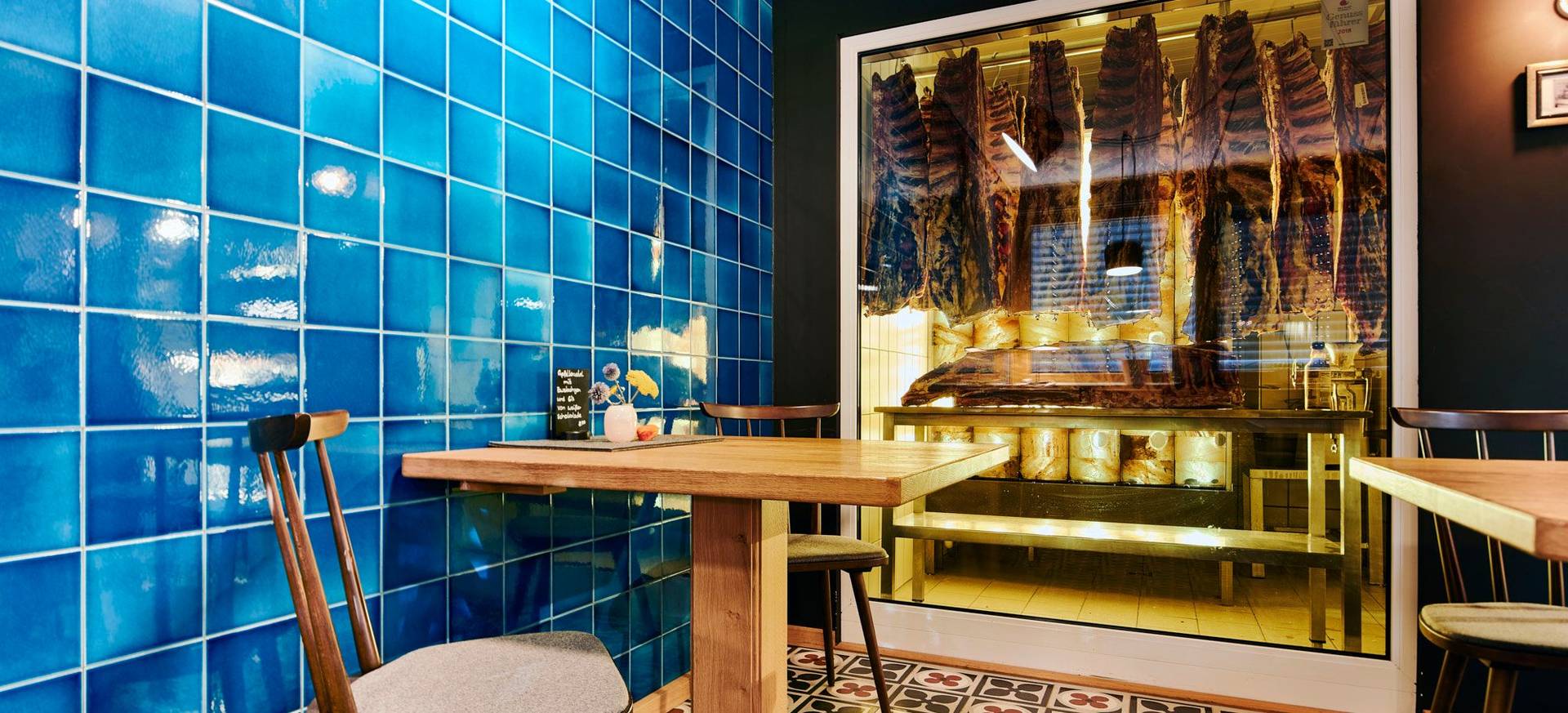 This article contains advertising.
The Gasthof zum Löwen (to the lion) in Braunsbach has been around for generations, even if not always under that name. A well-run inn is an integral part of the infrastructure, especially in rural areas and is thus appreciated by locals and tourists alike. I would like to give you a little insight into this gastronomy, tell you a little about the great people behind it and show you what is cooking in their pots.
Who
The Lions, that are Heike and Thomas Philipp-Hopf, both trained chefs, who found their way back home after their wandering years through the top gastronomy. We met in 2001 at the First Floor restaurant in Berlin, where we cooked together for some time. Since 2013, however, the two have taken over the inn from Heike's parents and in these few years have already created so much but also had to take. Now you might think that just the change alone and the new angles on a contemporary gastronomy may have been hard enough, but it should not stop there.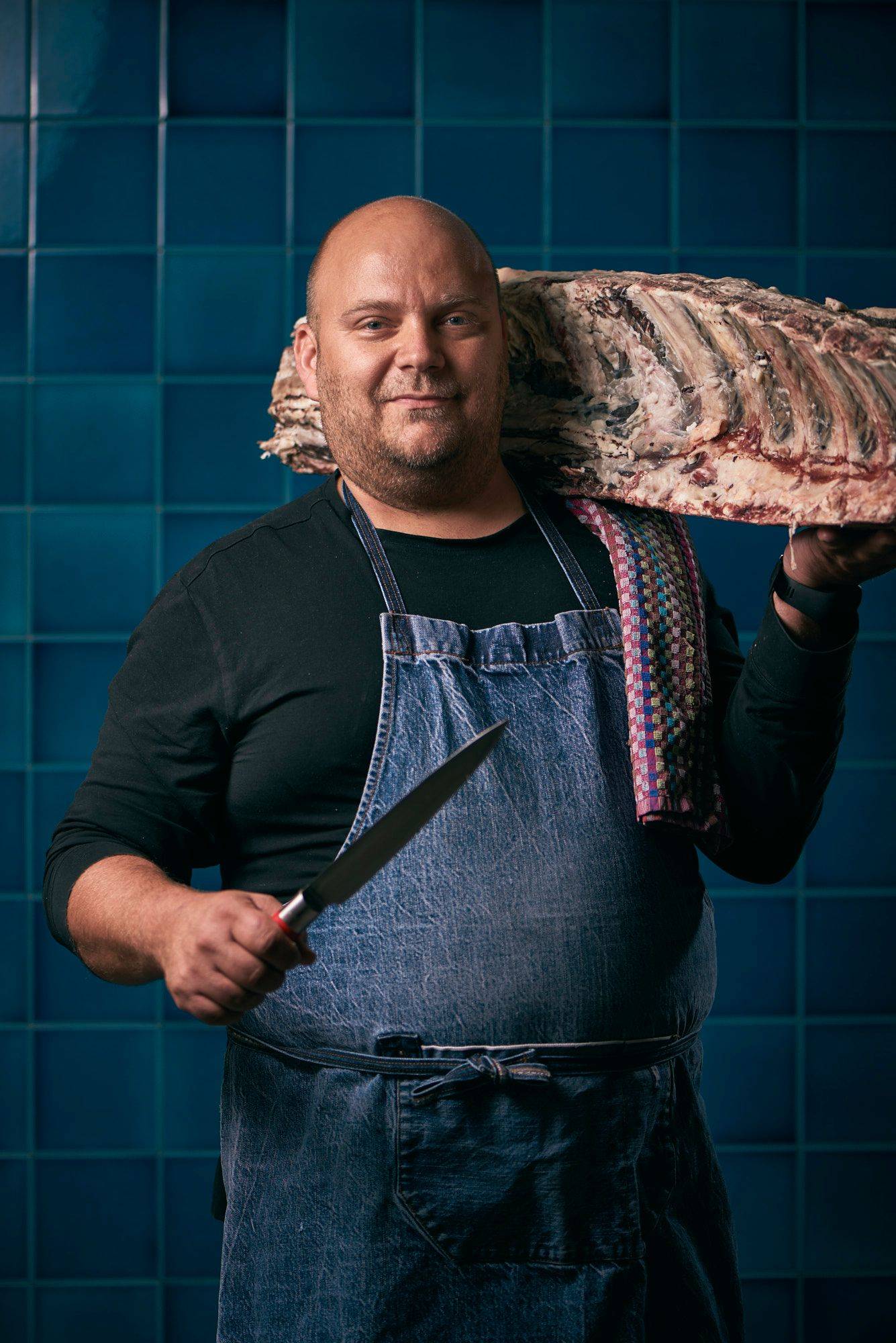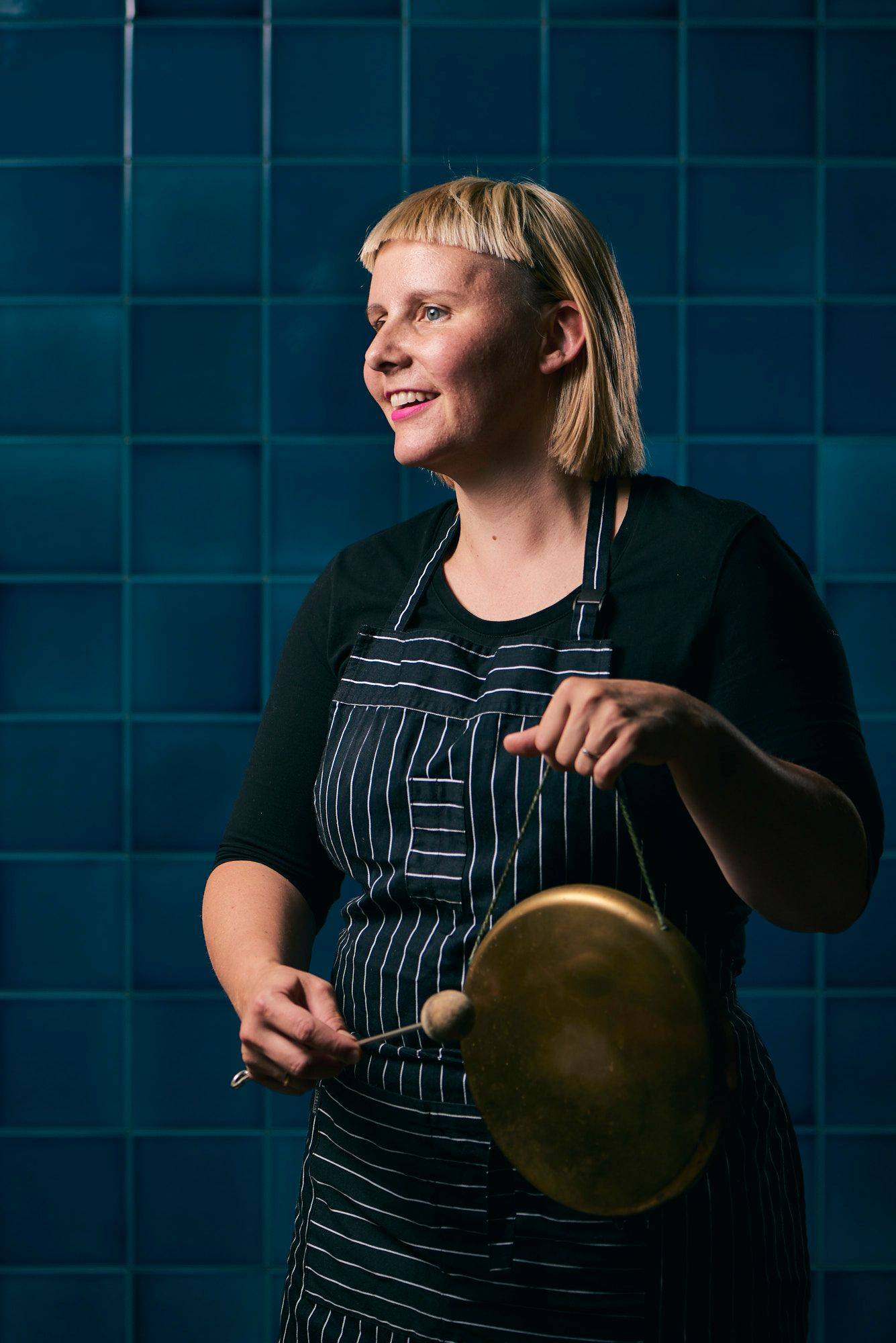 Setbacks
In 2016, the first renovation work had just been completed, the inn and all of Braunsbach had to contend with a landslide. "Within two hours, the inn of my parents, grandparents and great-grandparents literally sank into the mud. We were speechless. It was totally surreal." So, the Lions were back to square one, and it took a lot of energy and time to make the Löwen Braunsbach what it is today. Thanks to the help of family, friends and loyal employees, however, the two thus recognized an opportunity in these hard times.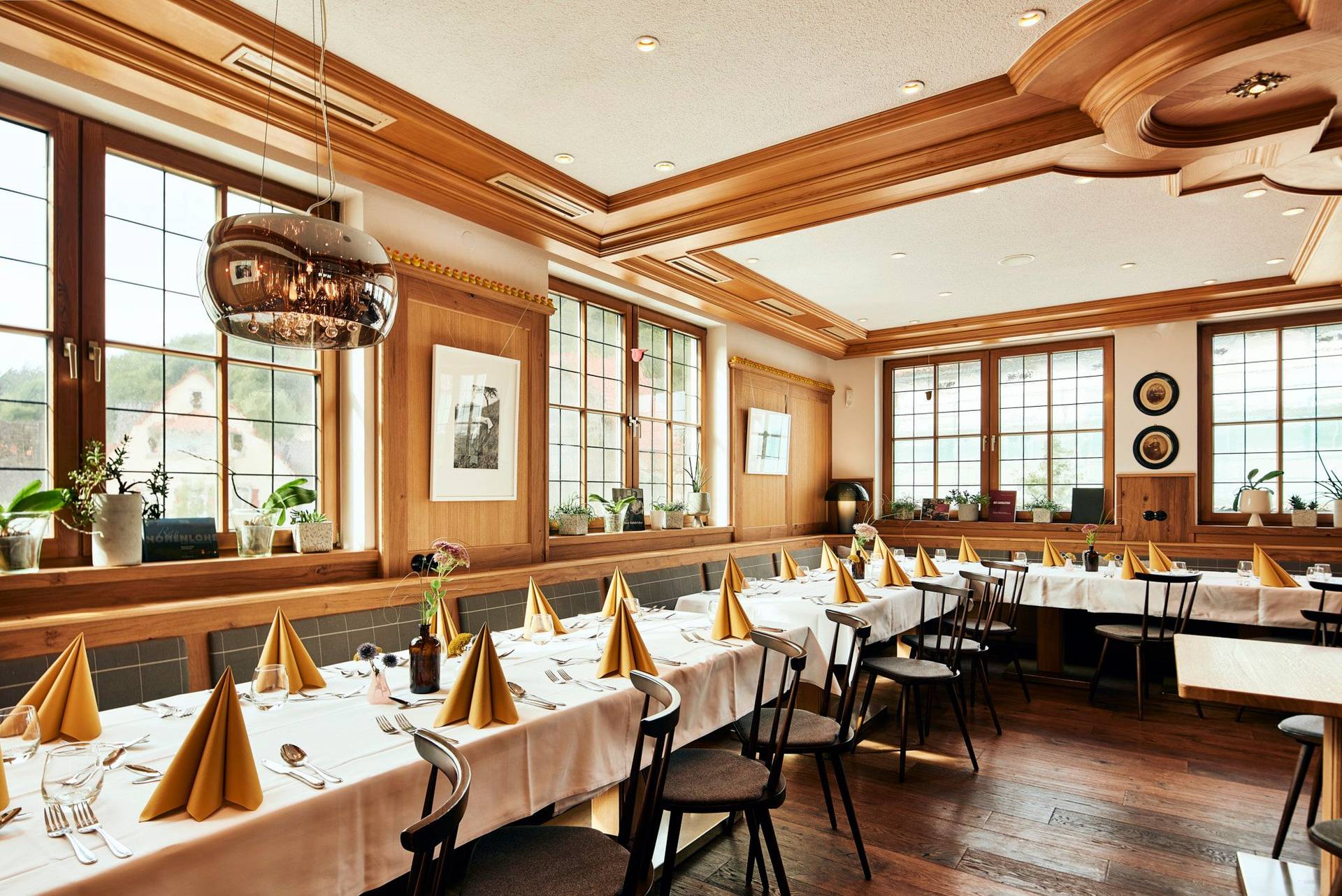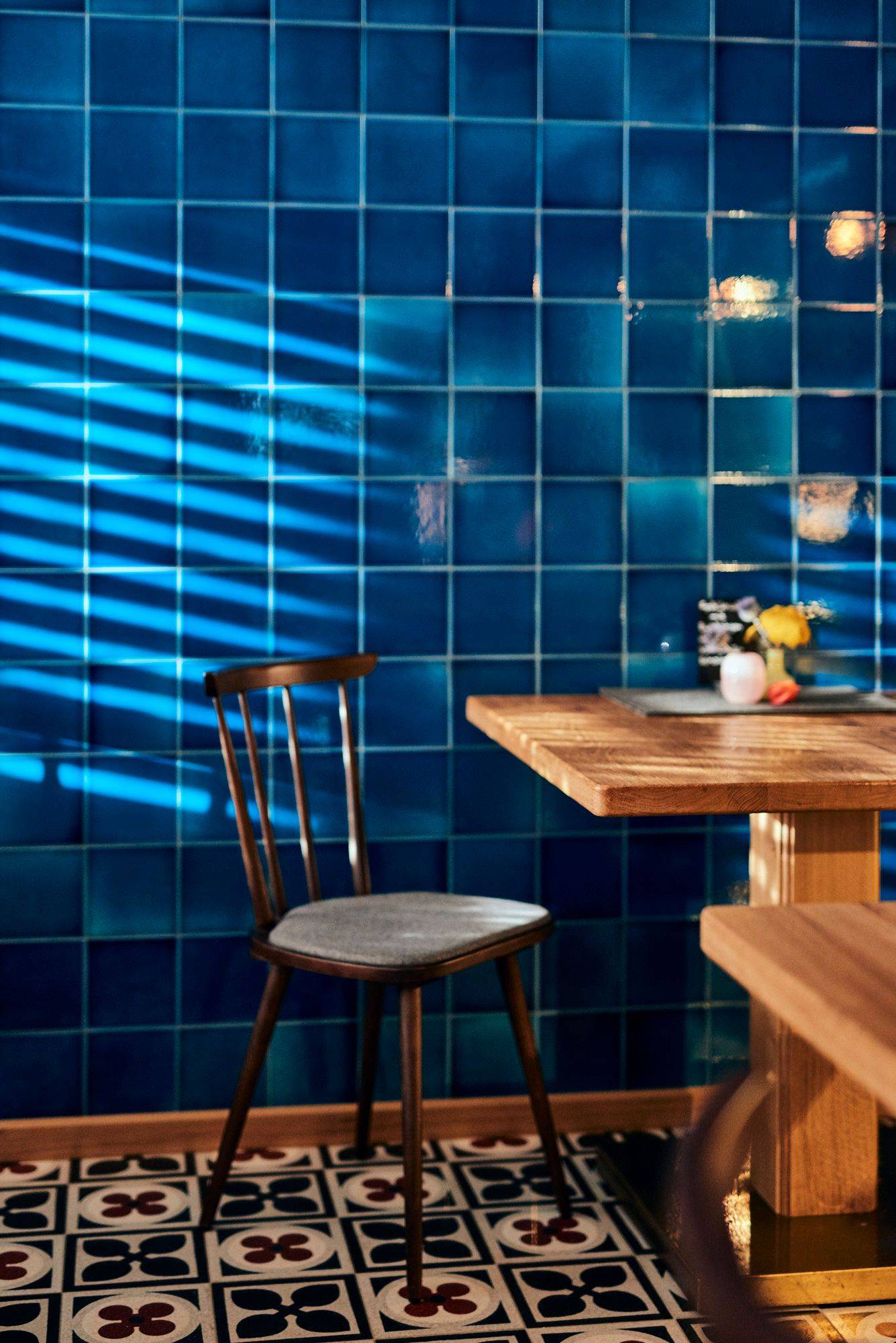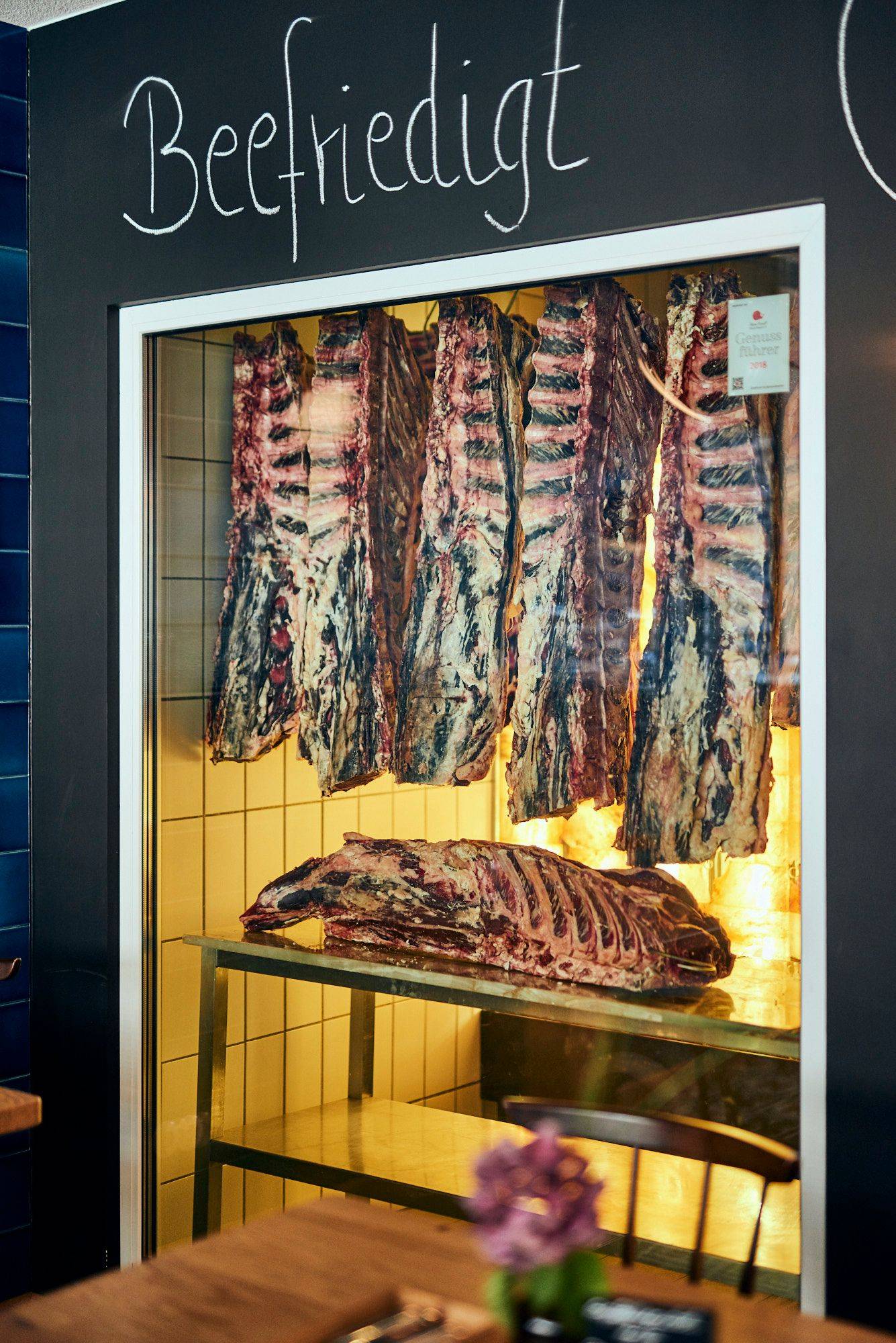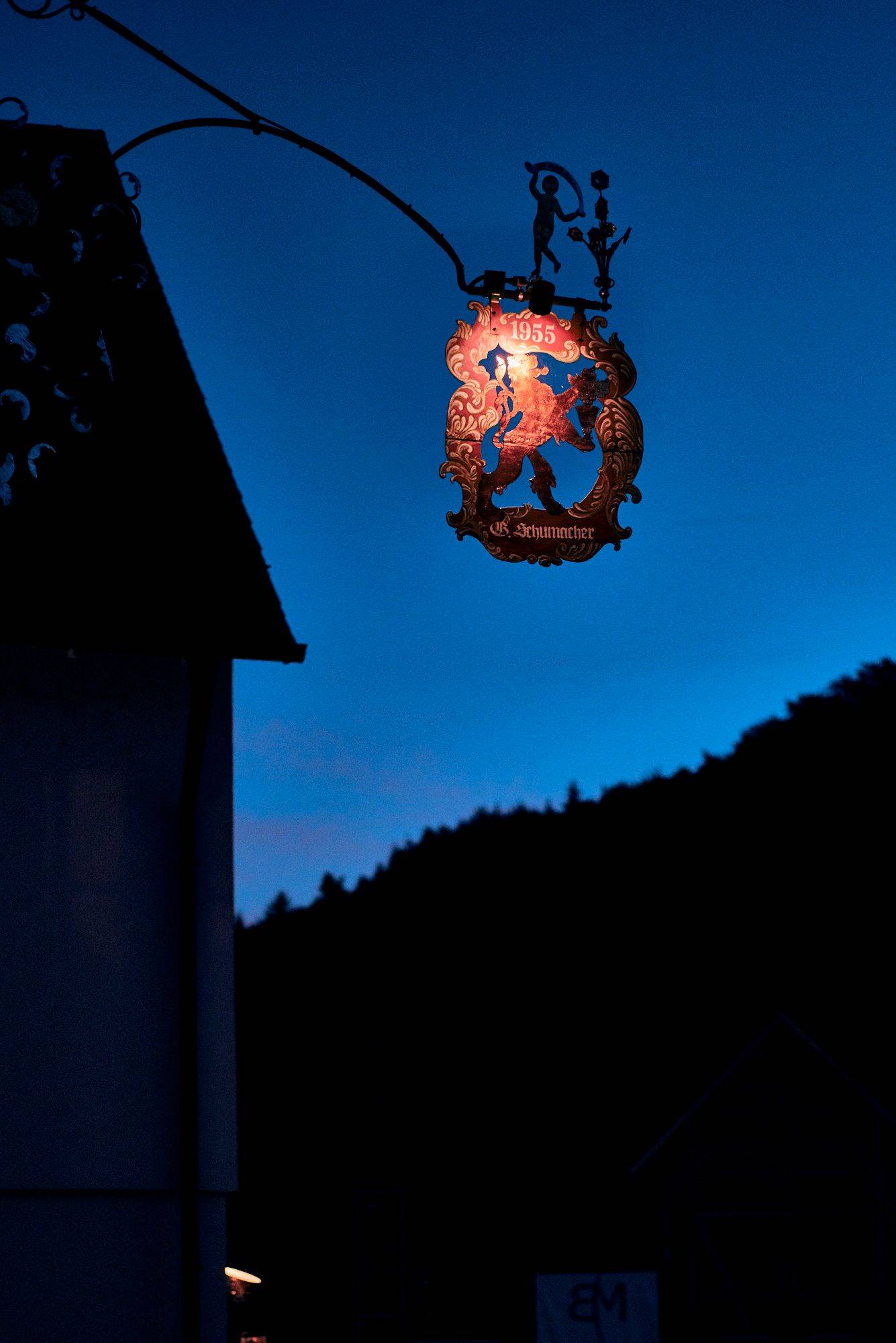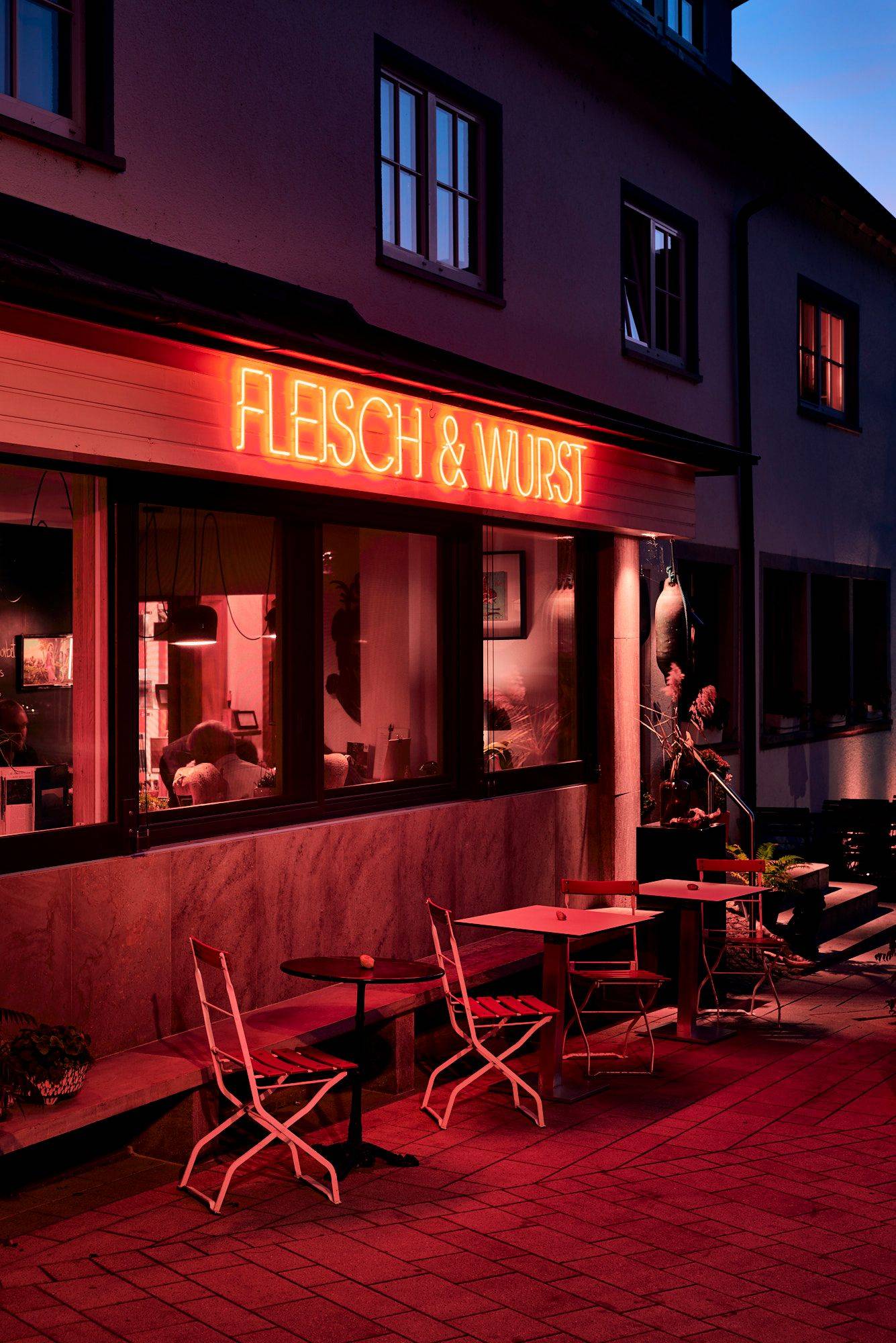 More than an inn
The Löwe Braunsbach is and remains first and foremost an inn and retains the roots of the butchery. There are rooms available to stay and different premises, both inside and outside. In addition to a lot of local classics, they offer home-matured dry-aged steak, for which guests are happy to drive a little longer. What is cooked is what is available locally and what the two enjoy, all freshly cooked and excellently seasoned. Events can be worked on, just like terraces business, whereby the family atmosphere is always emphasized. Even after years, Heike never tires of implementing small decorative aspects with vintage furniture or playful elements, such as the gumball machine. Thomas is in possession of a whole cookbook library and both of them still have many ideas in mind, which are realized together little by little.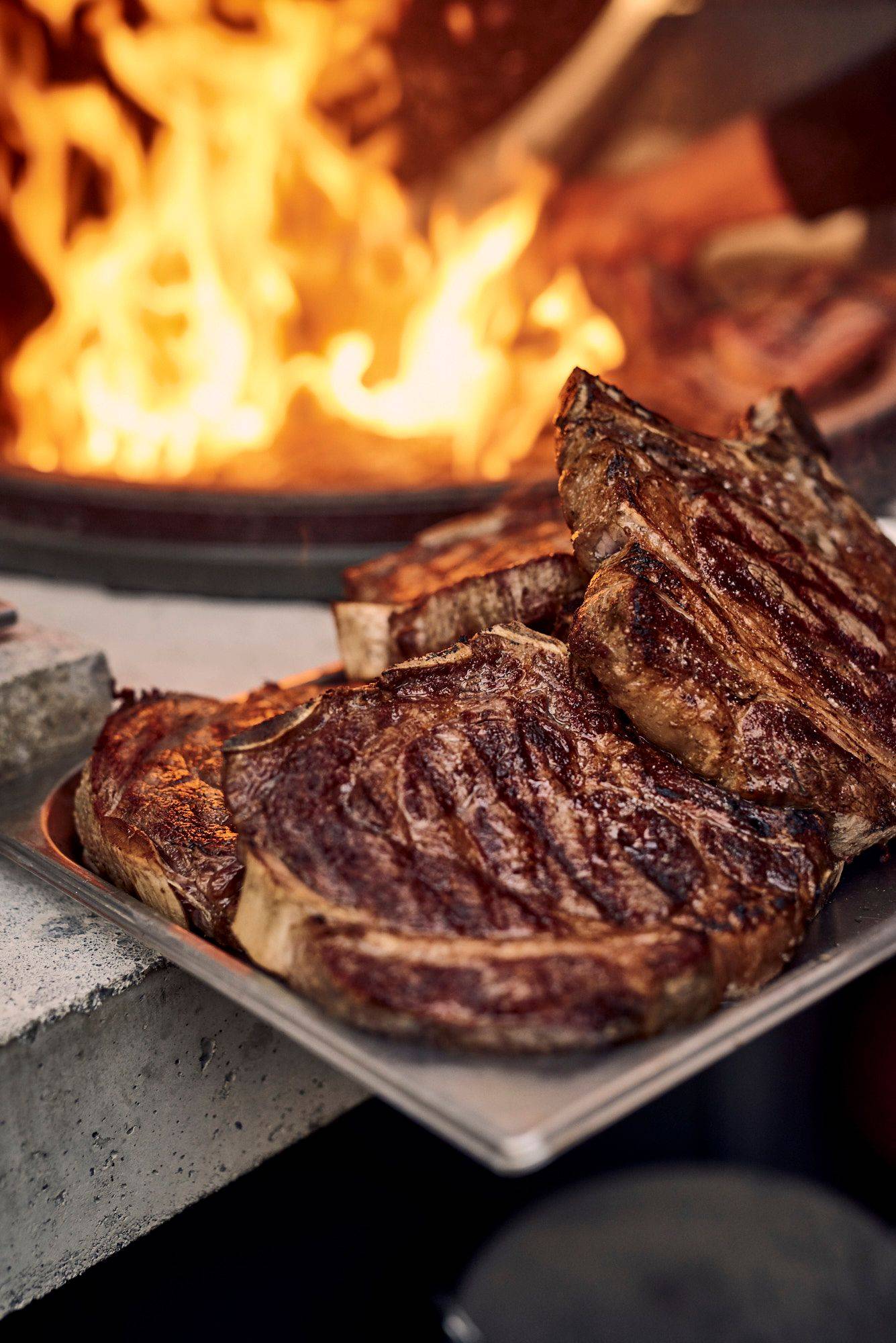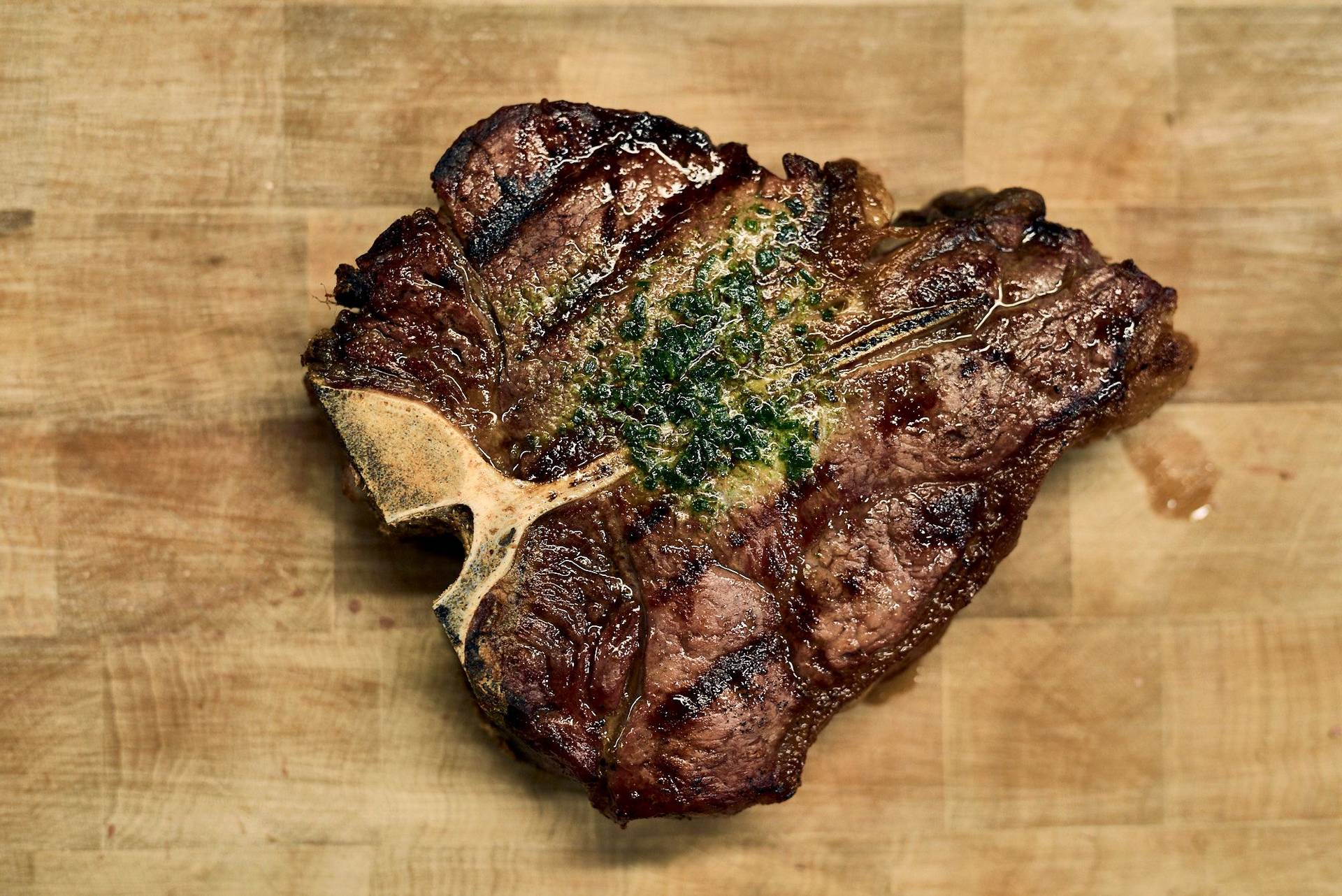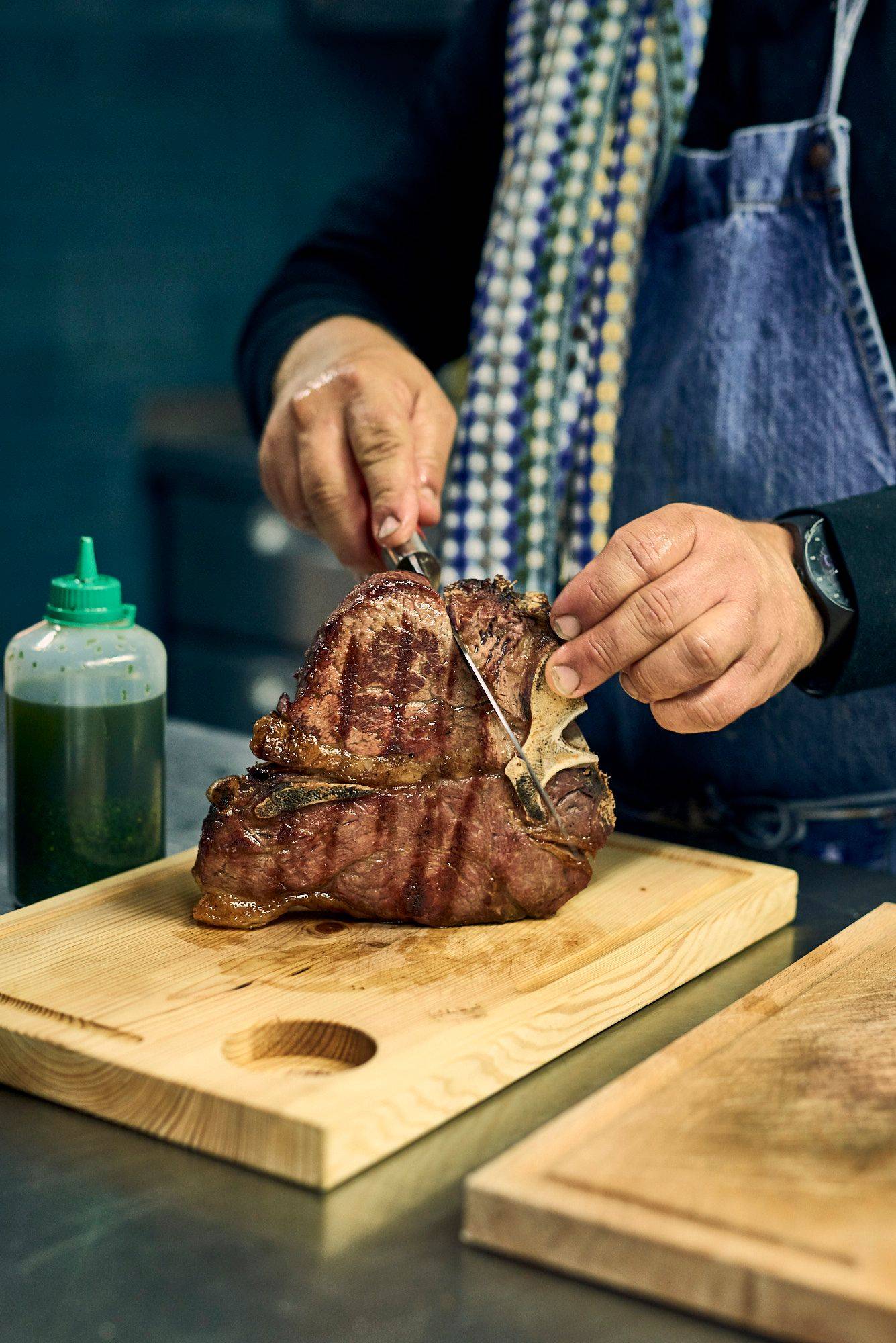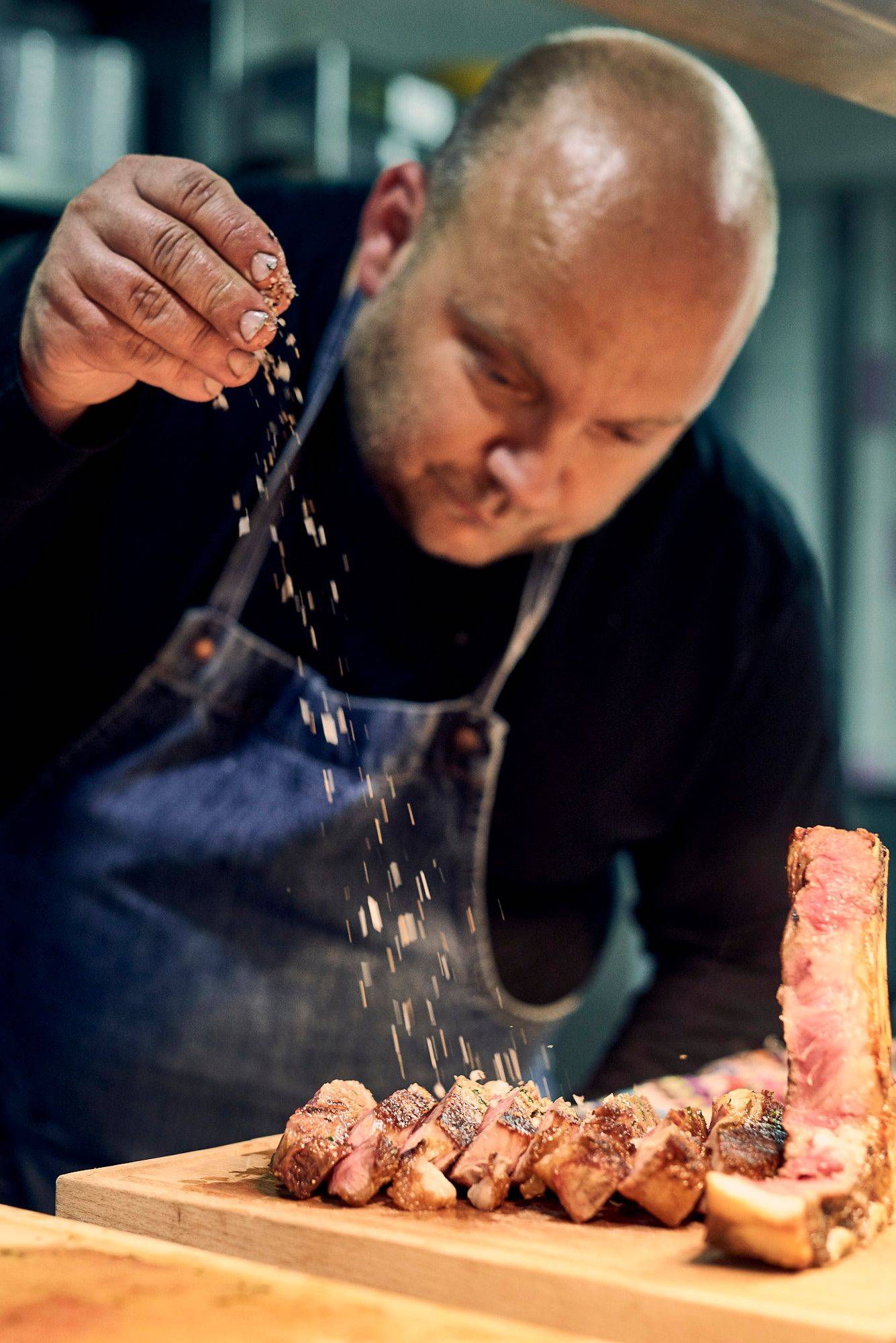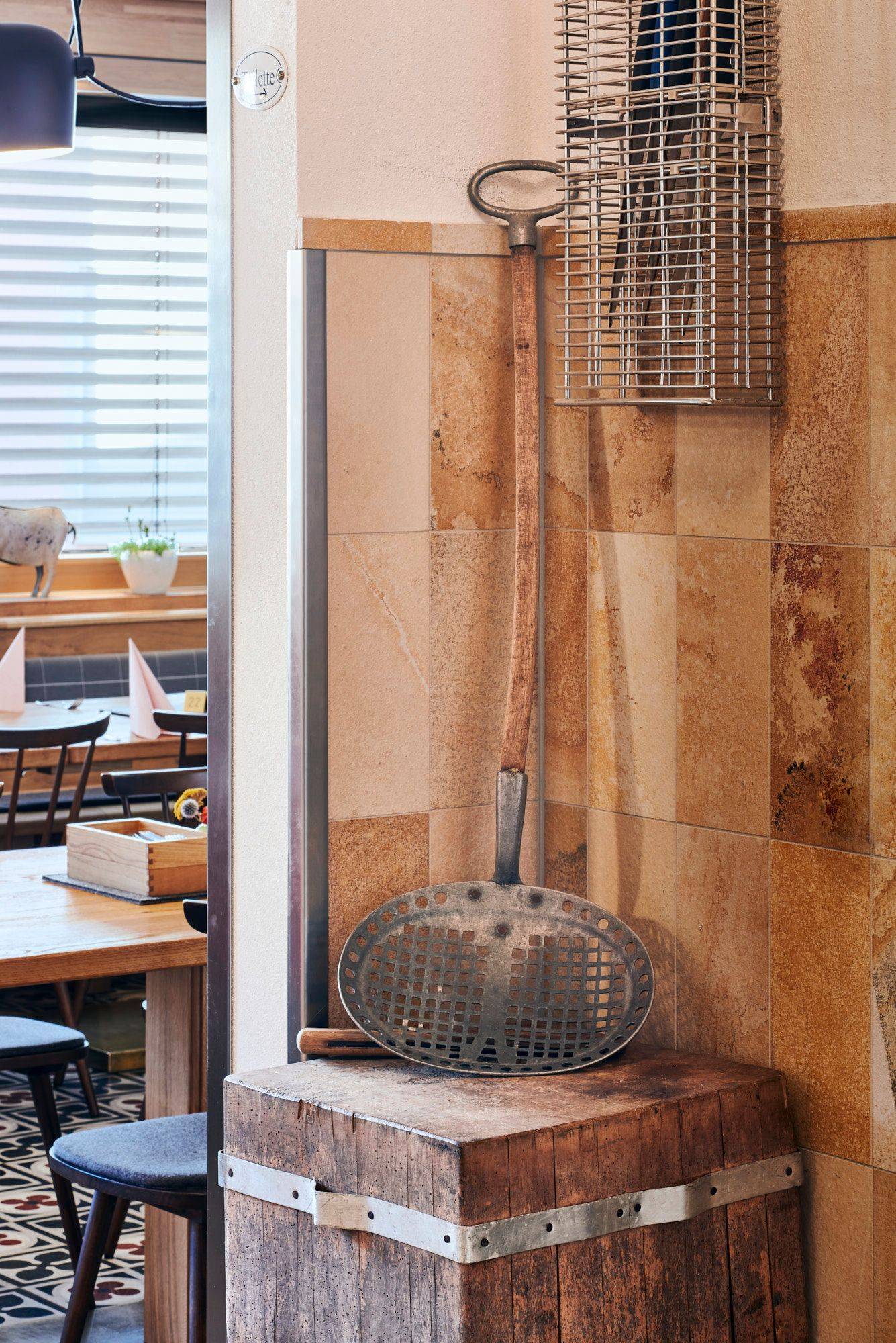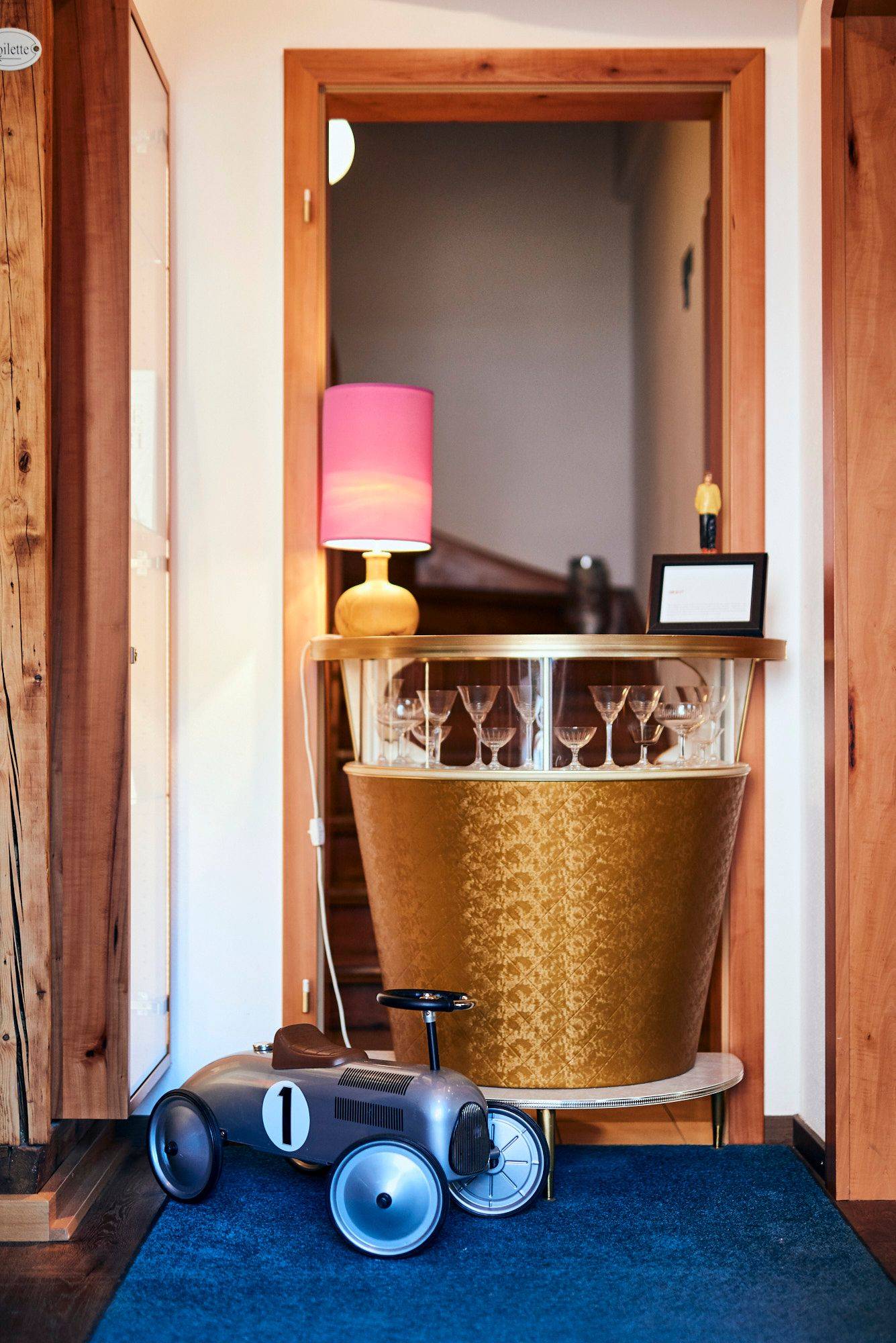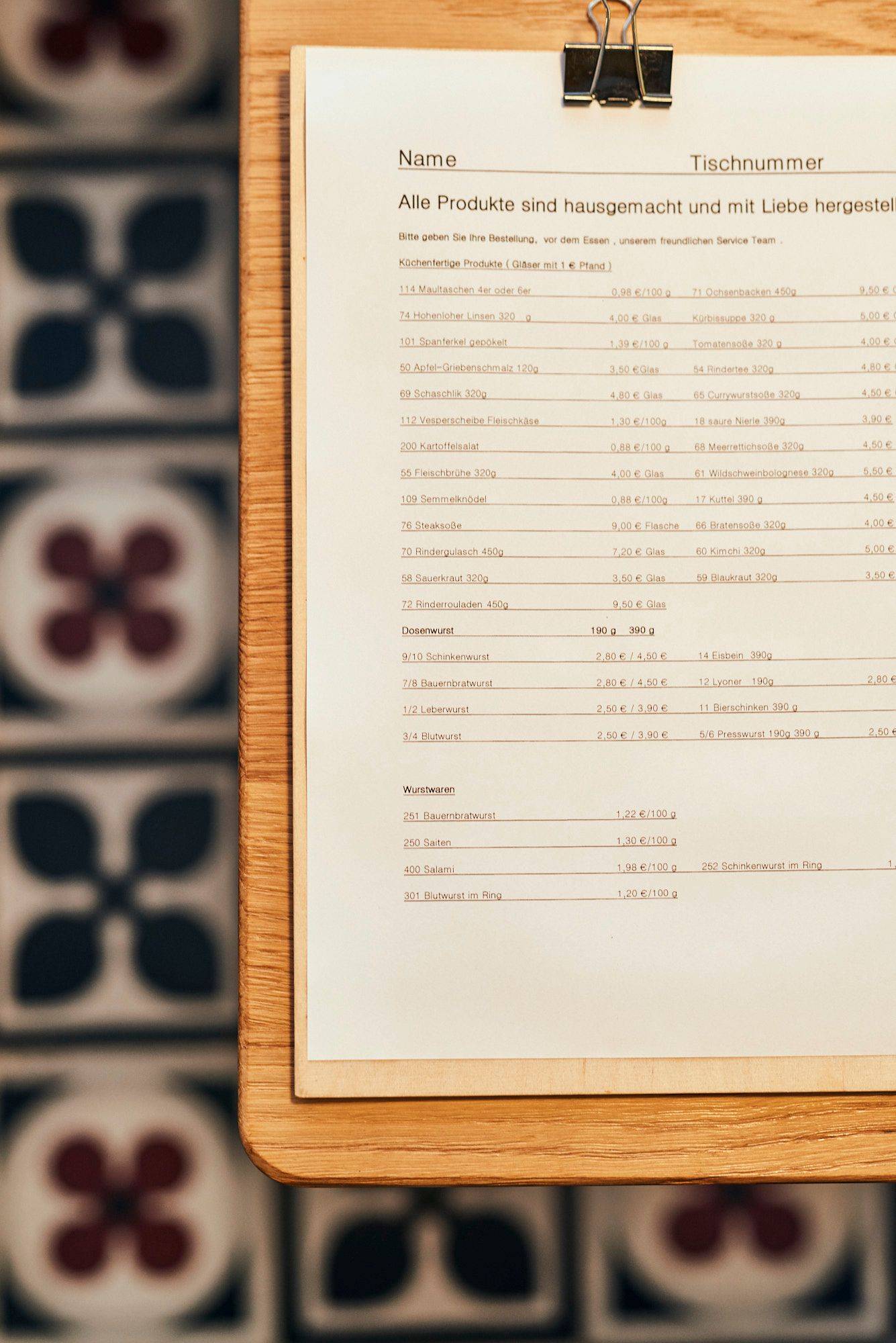 People like to work here
At the Löwen, professionalism reigns through and through, even if you tend to get the feeling that friends are standing at the stove and behind the counter here. This may also be the reason that the employees are not constantly coming and going. People help and respect each other, even though it may be after hours. The people you meet at the Löwen usually have a smile on their faces and everyone certainly has their own story to tell about the inn, whether as a friend, family member or employee.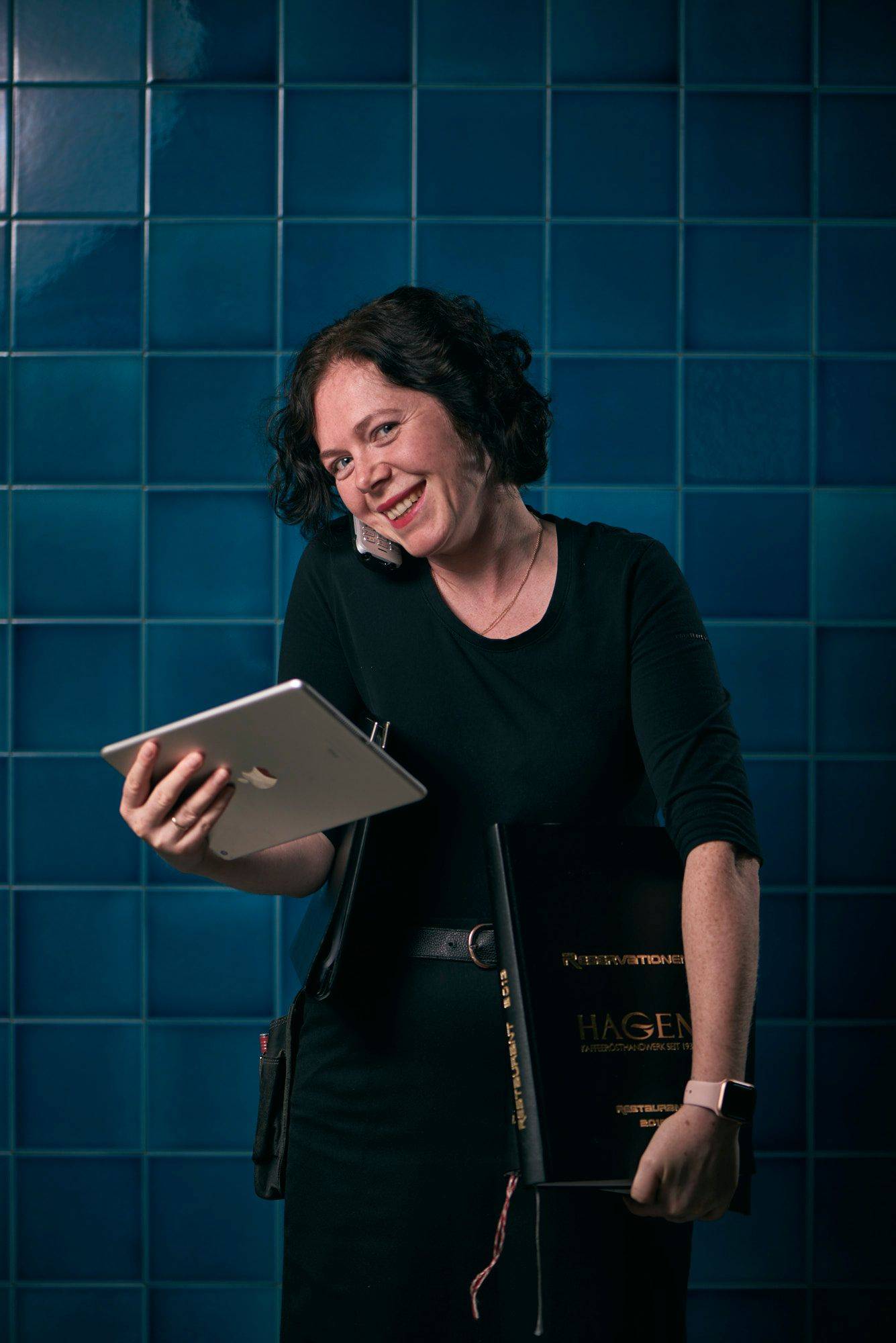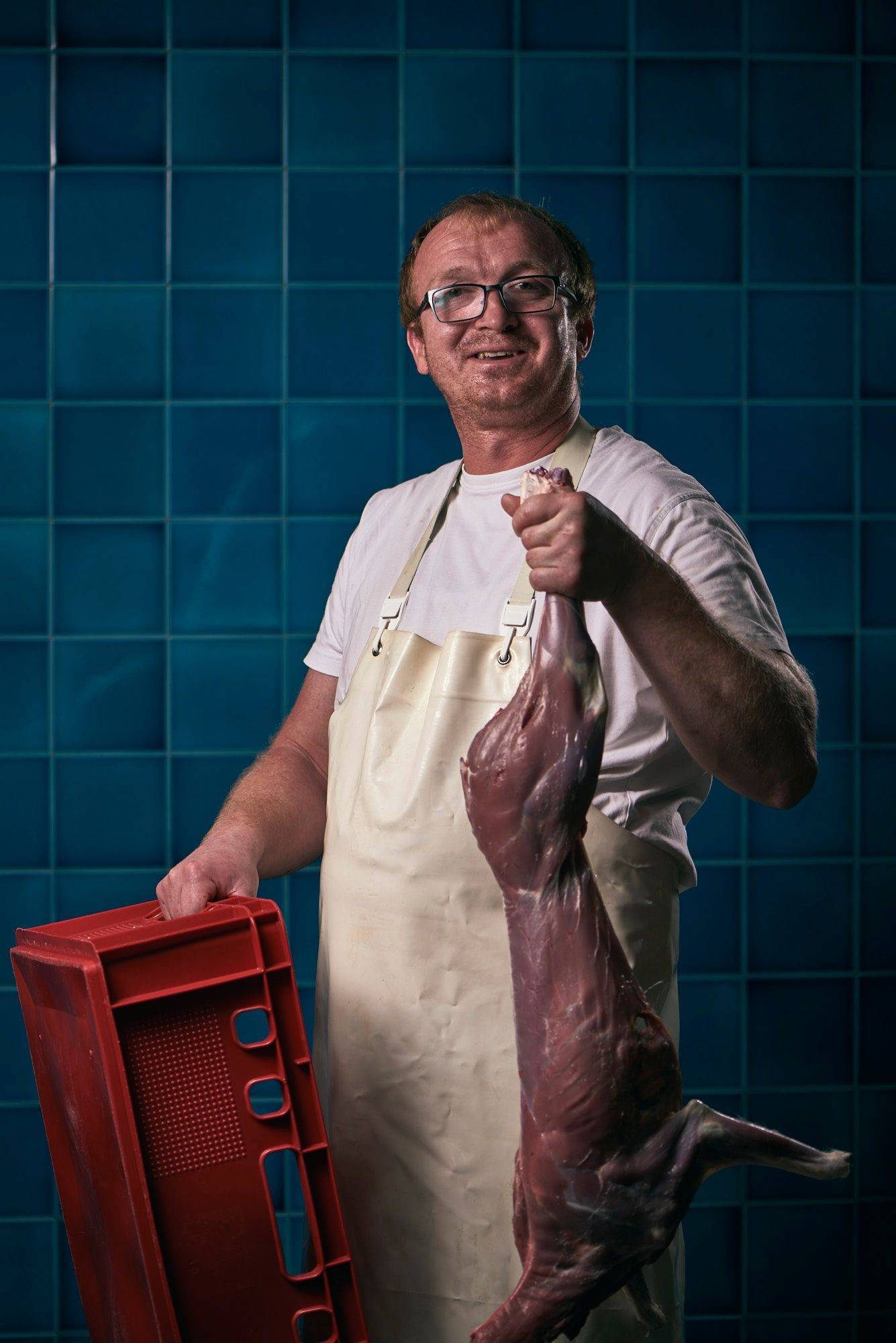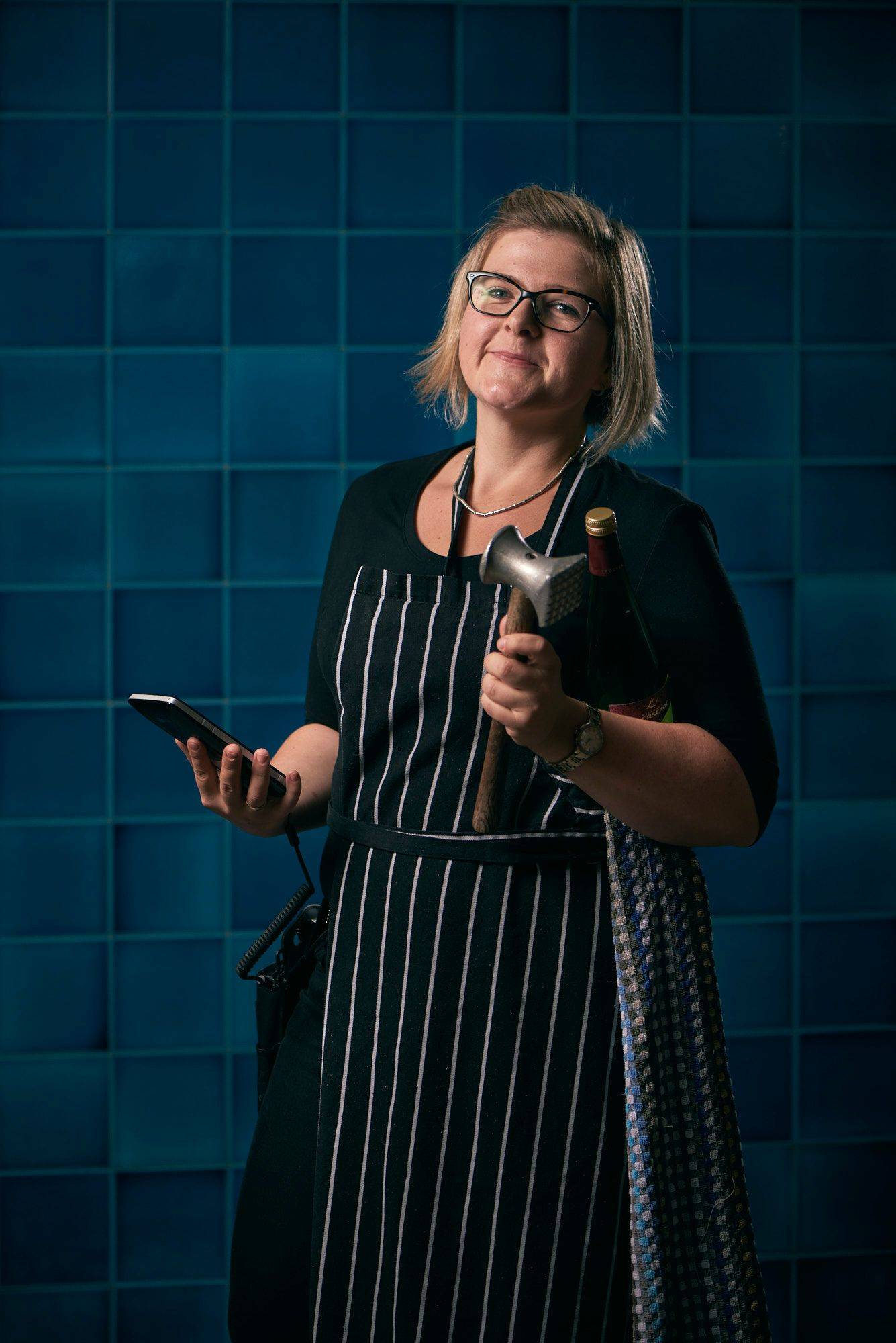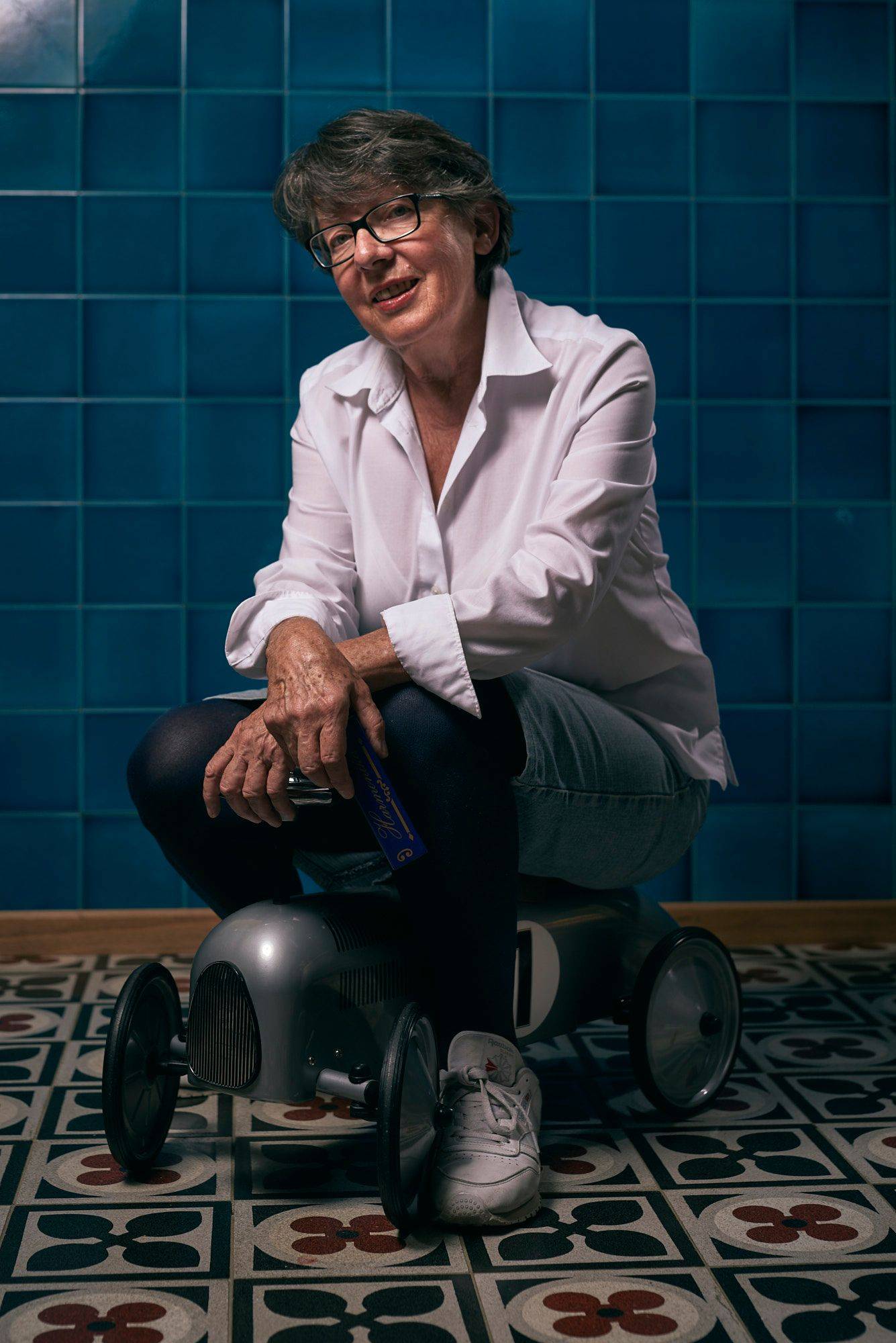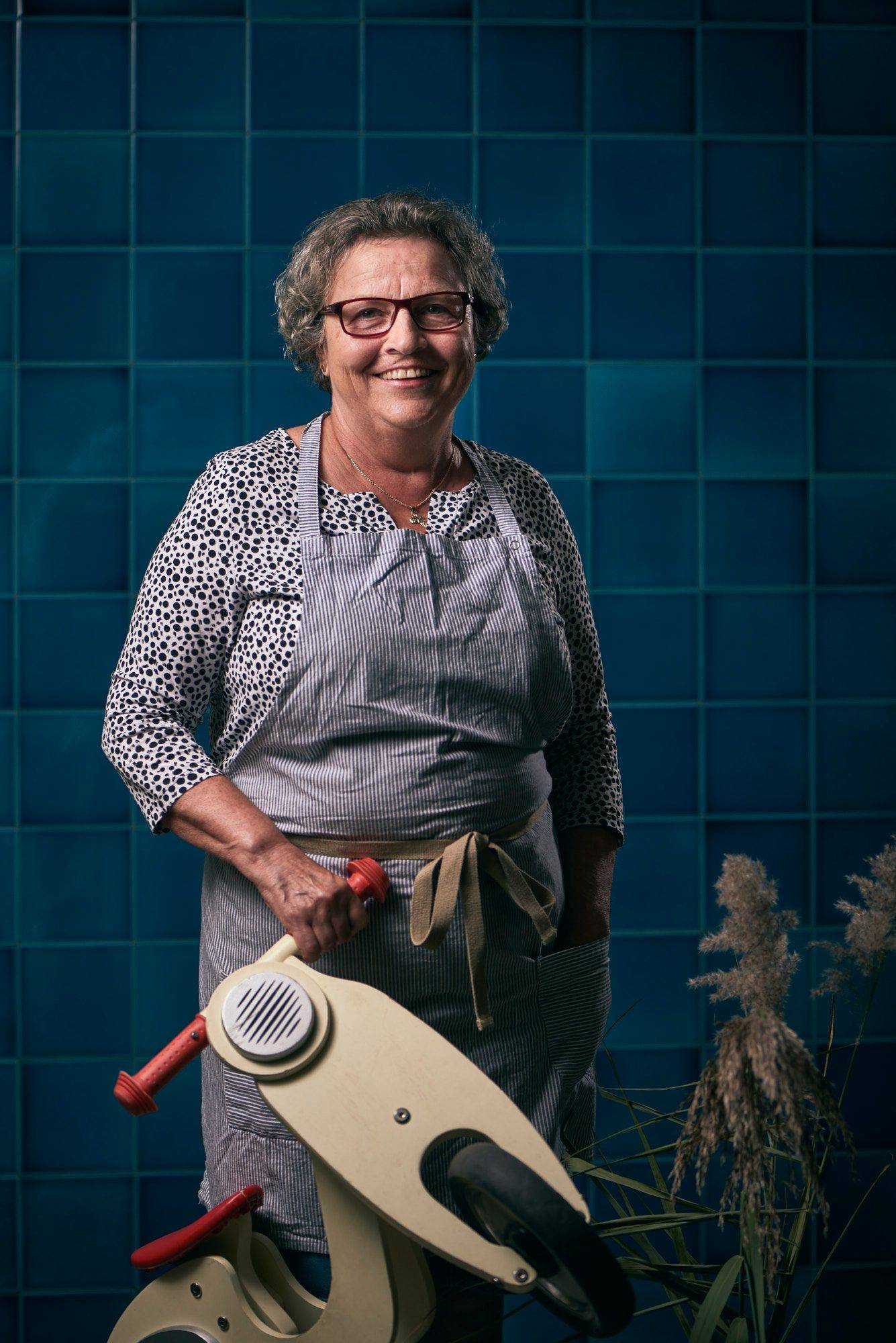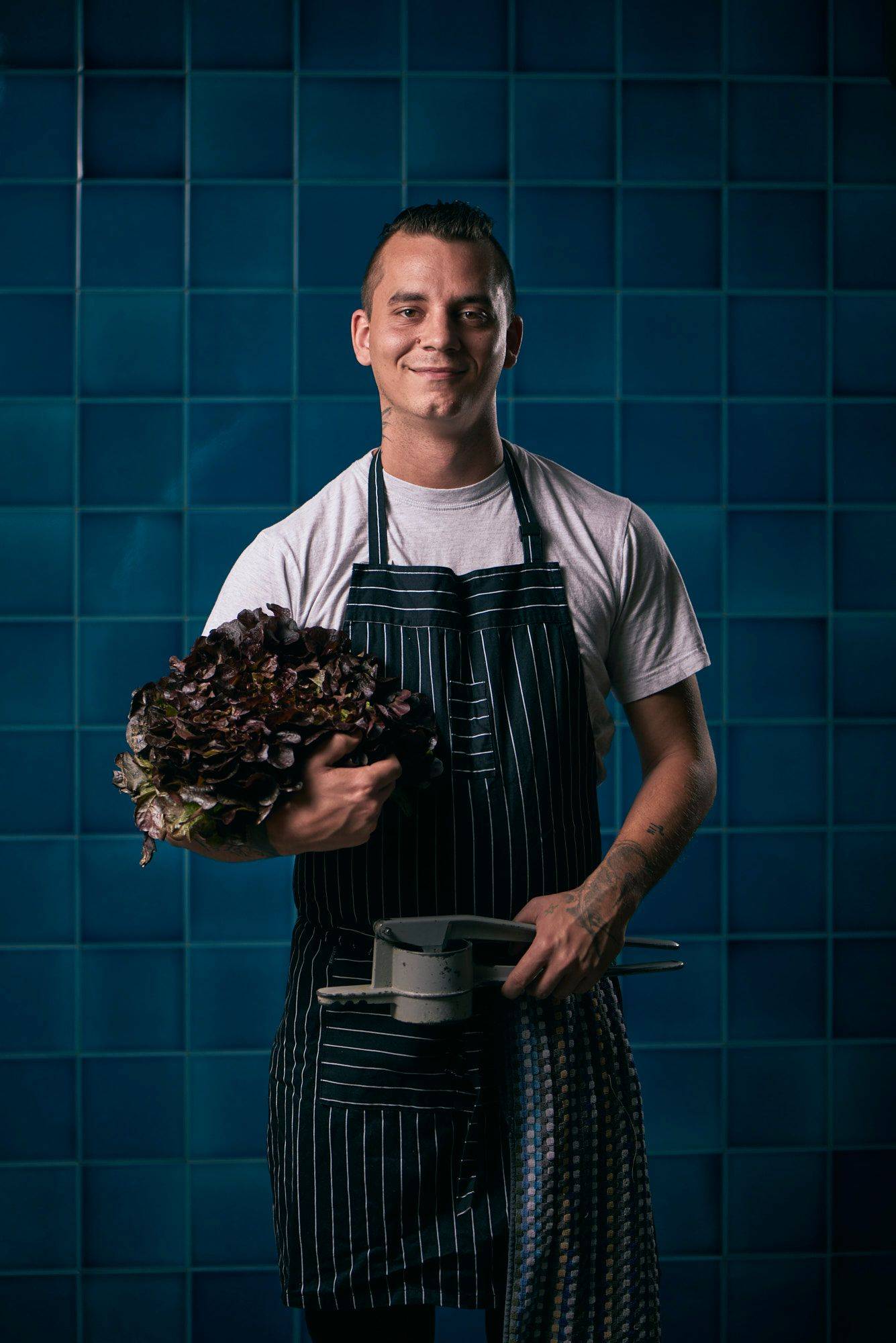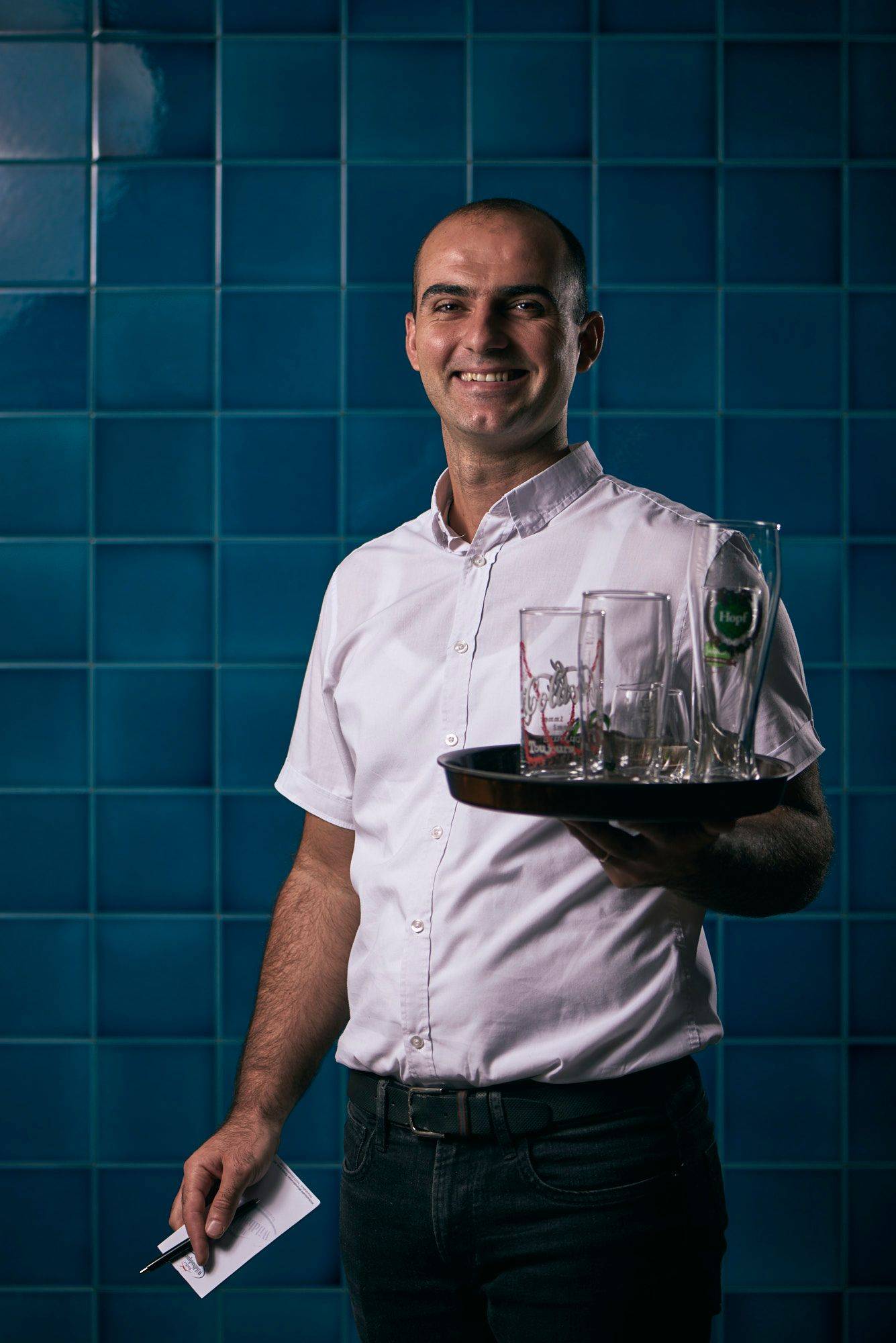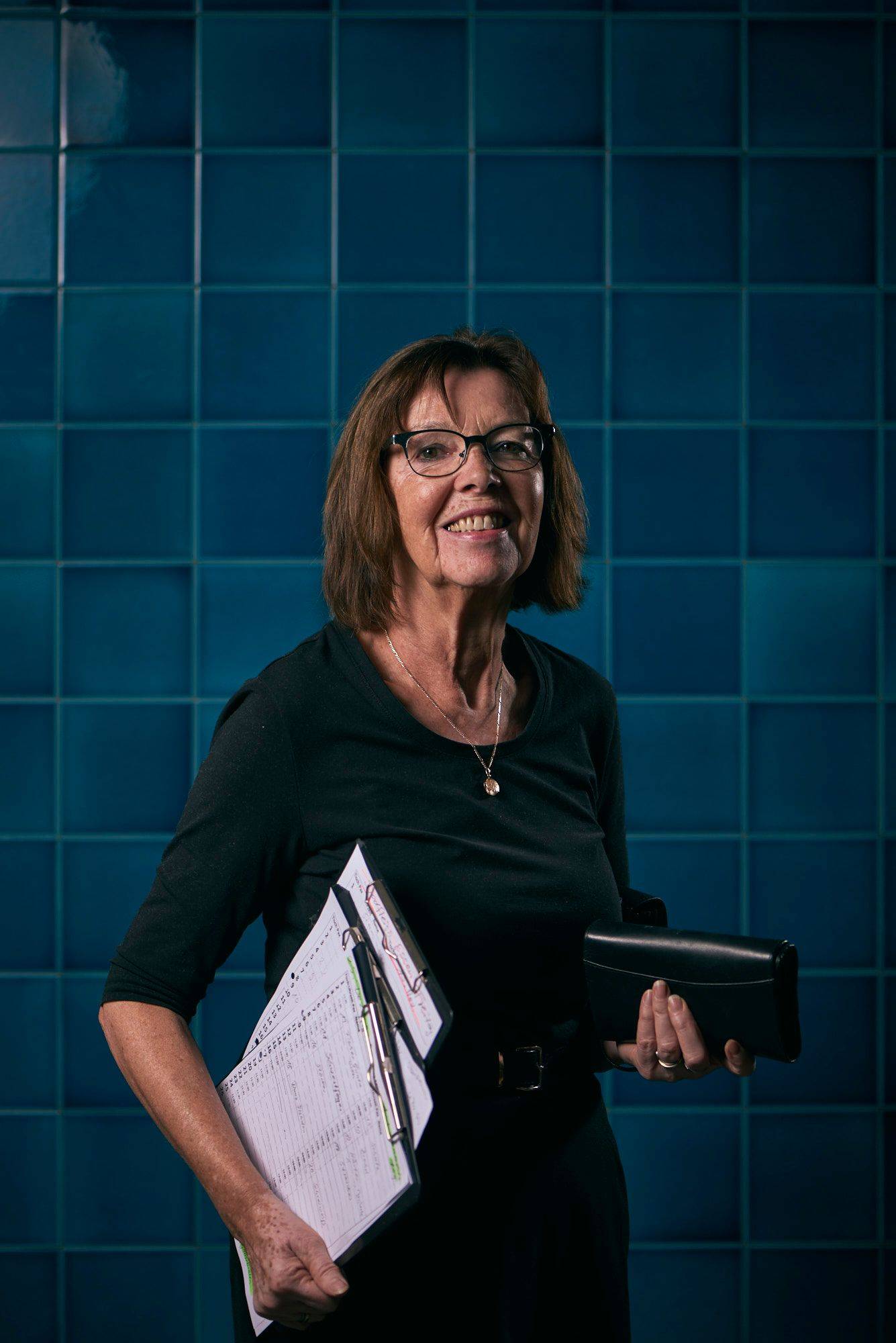 The butchery
Uwe is the master of the butchery and has been for years. The trained butcher produces sausages and cold meats every few days, as you get so rarely. According to old recipes, with experience and craftsmanship and without artificial additives. Canned is everything from Lyoner and Presskopf to liver sausage, a colorful selection for all tastes. I was allowed to look over Uwe's shoulder at the liver sausage production and could see with my own eyes what actually is inside the sausage.
I must admit that I was a little queasy at first, because usually we open the sausage at home and spread it on the bread. Here it was now that an animal, or parts of it were clearly recognizable and I once again became aware of how we should behave when dealing with meat: respectfully. Of course, Uwe was not shy and answered my questions the whole time. The process as such was actually quite simple, however, I can only imagine what is different in the industry production. Here at least small batches are produced and well-sealed in cans.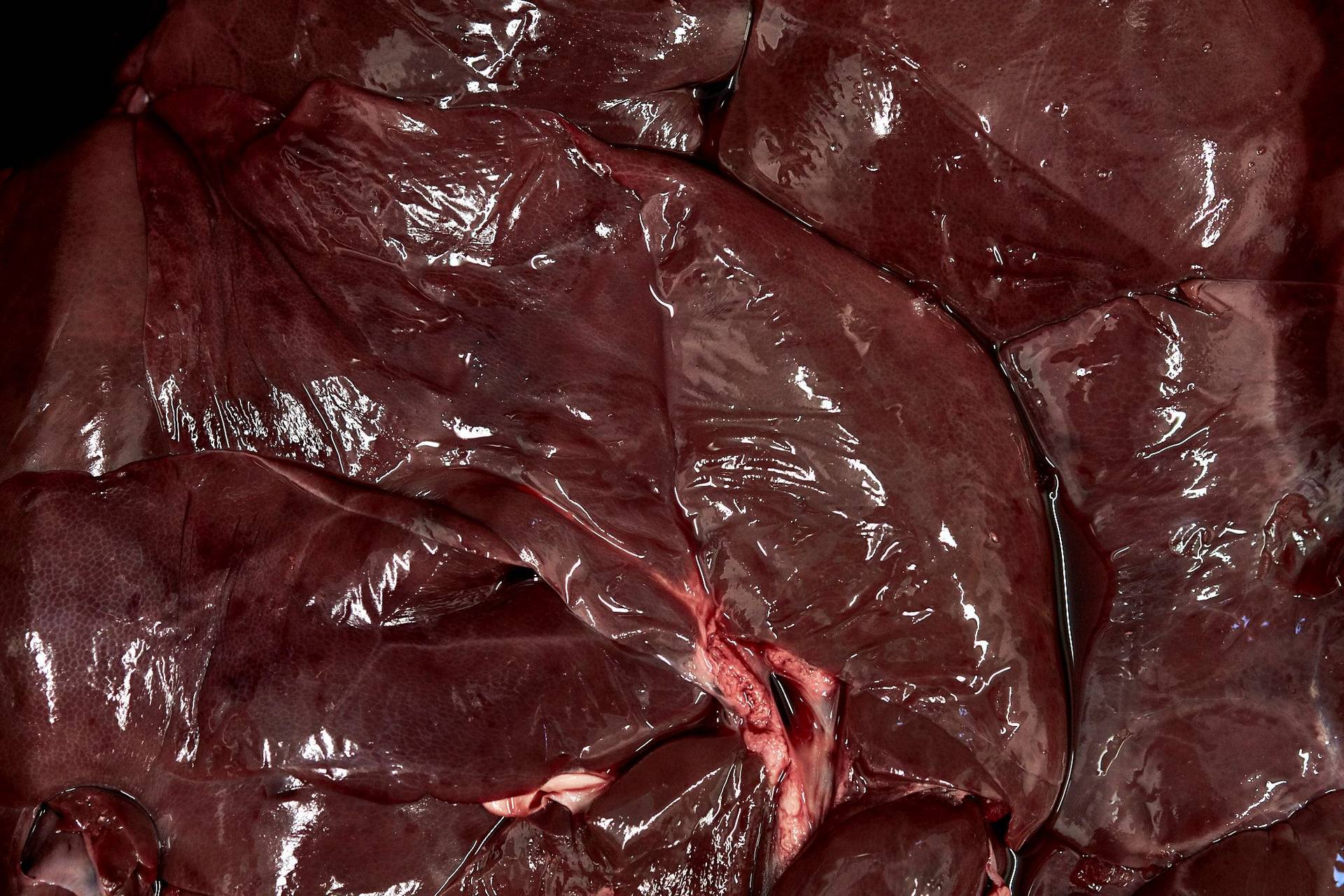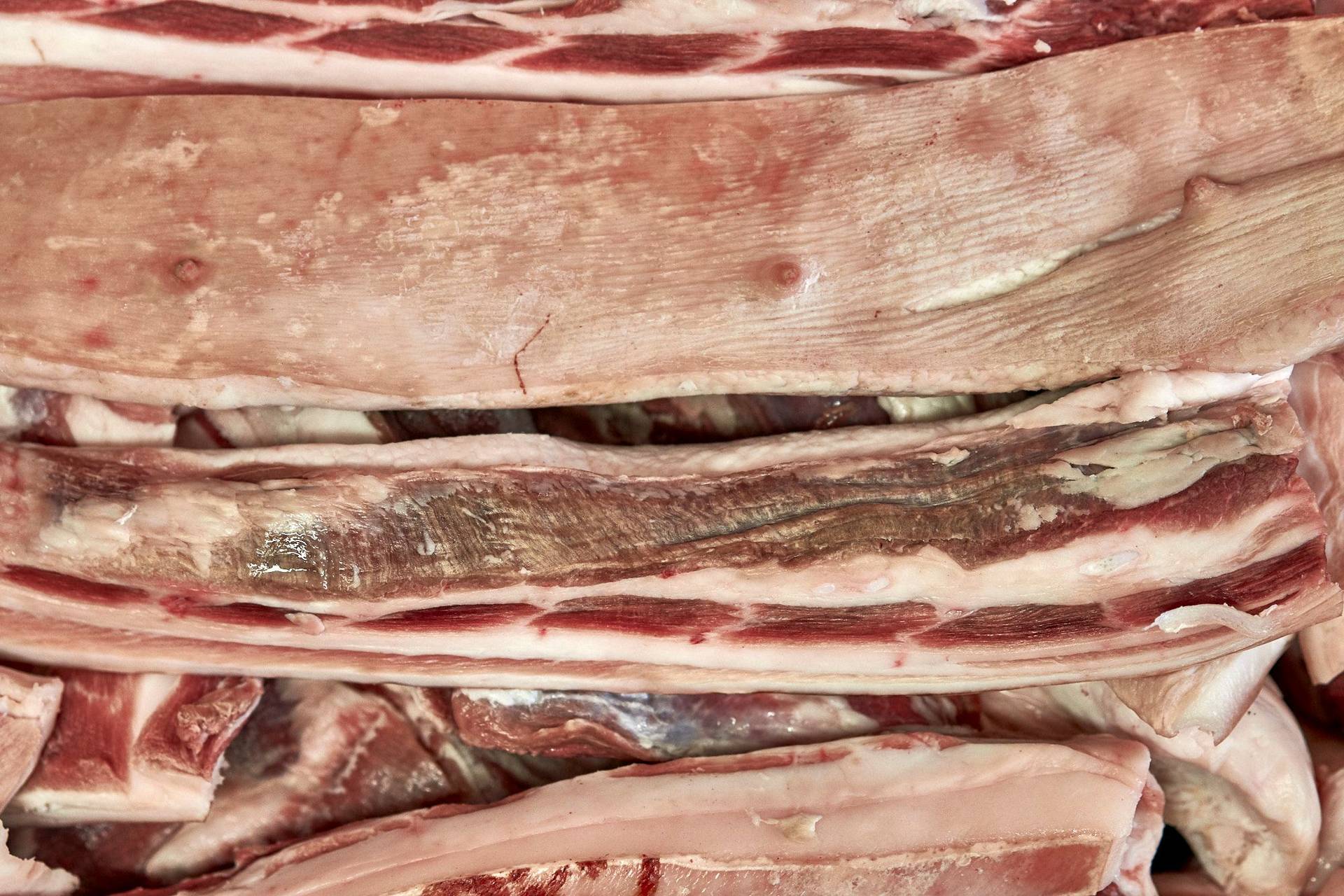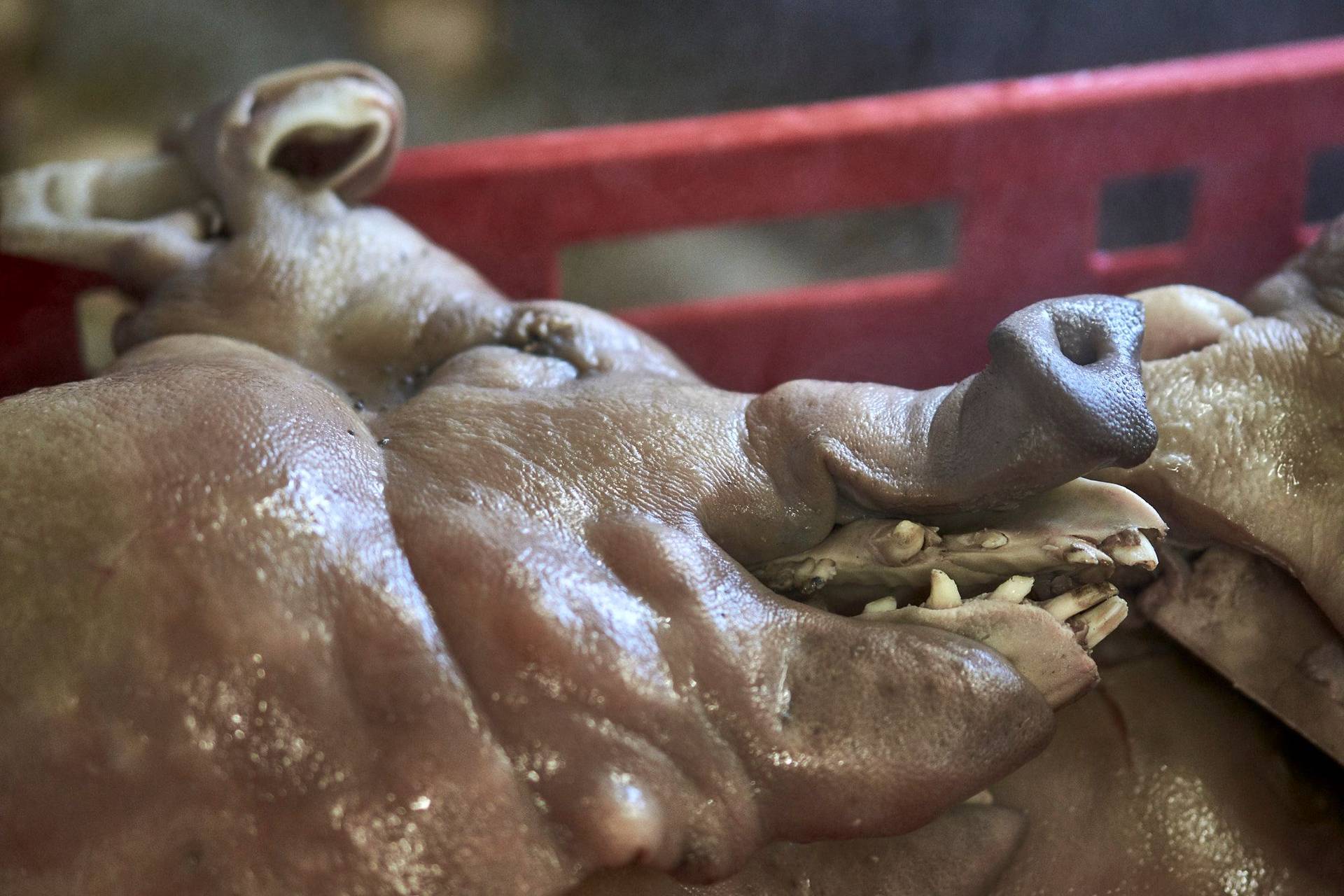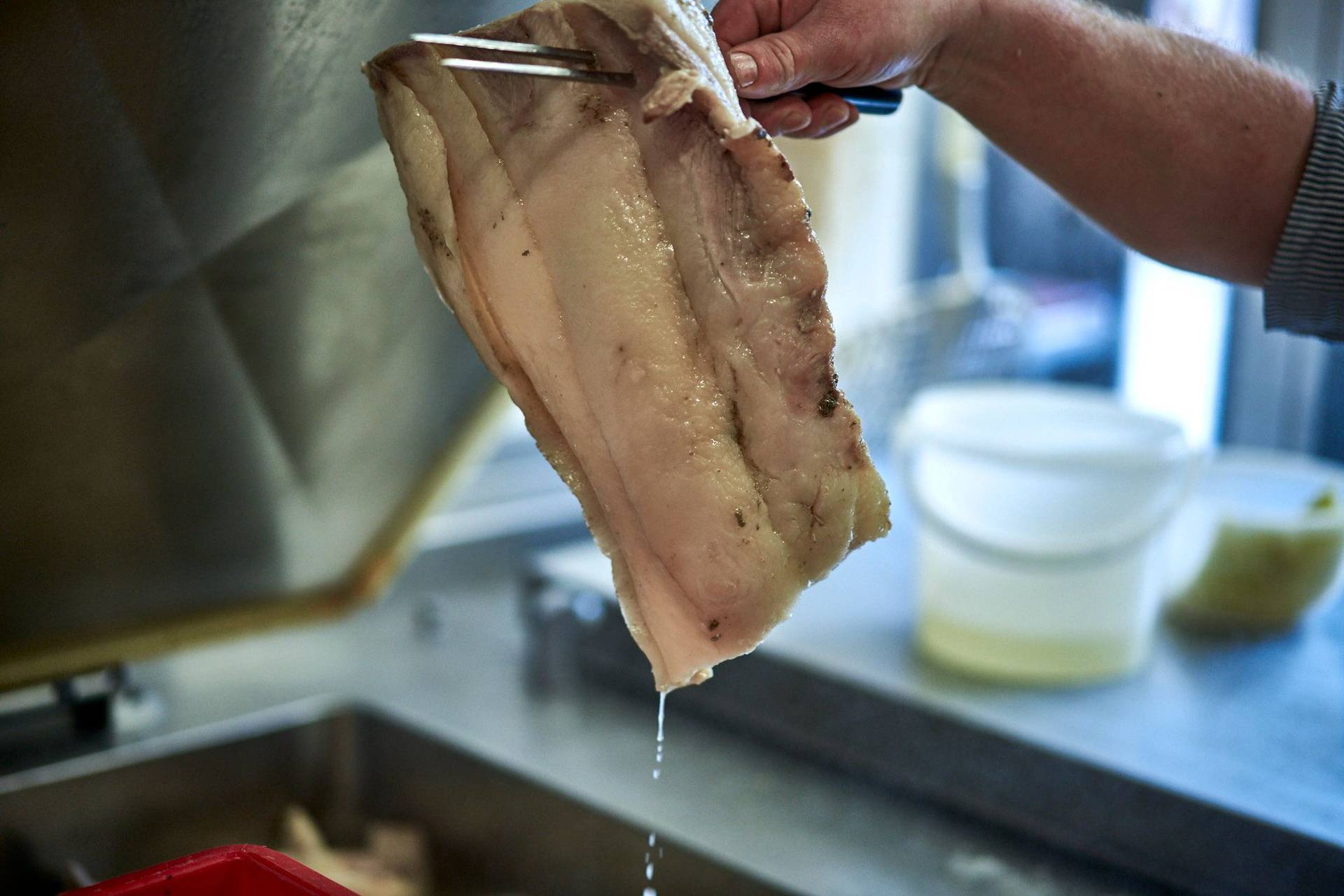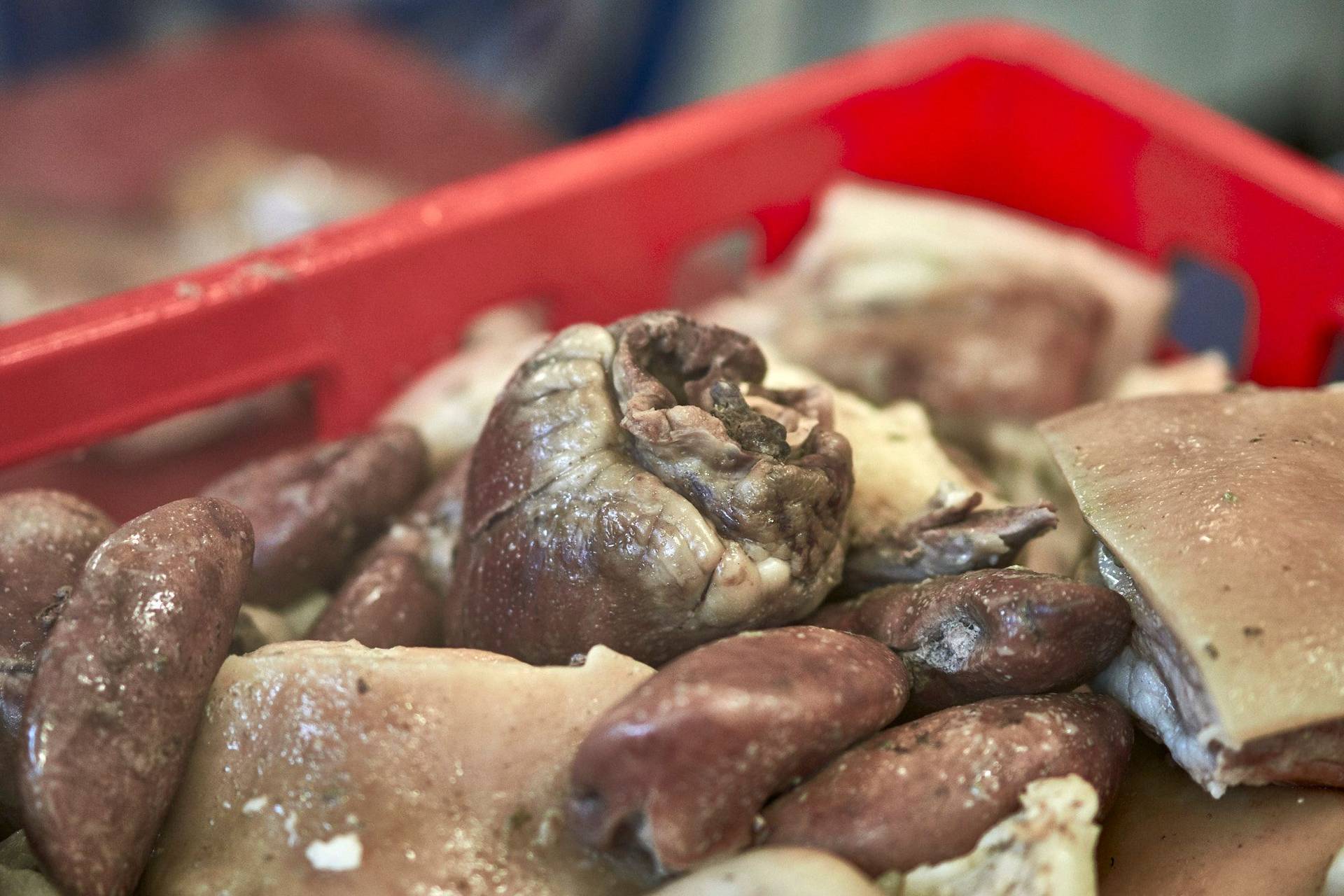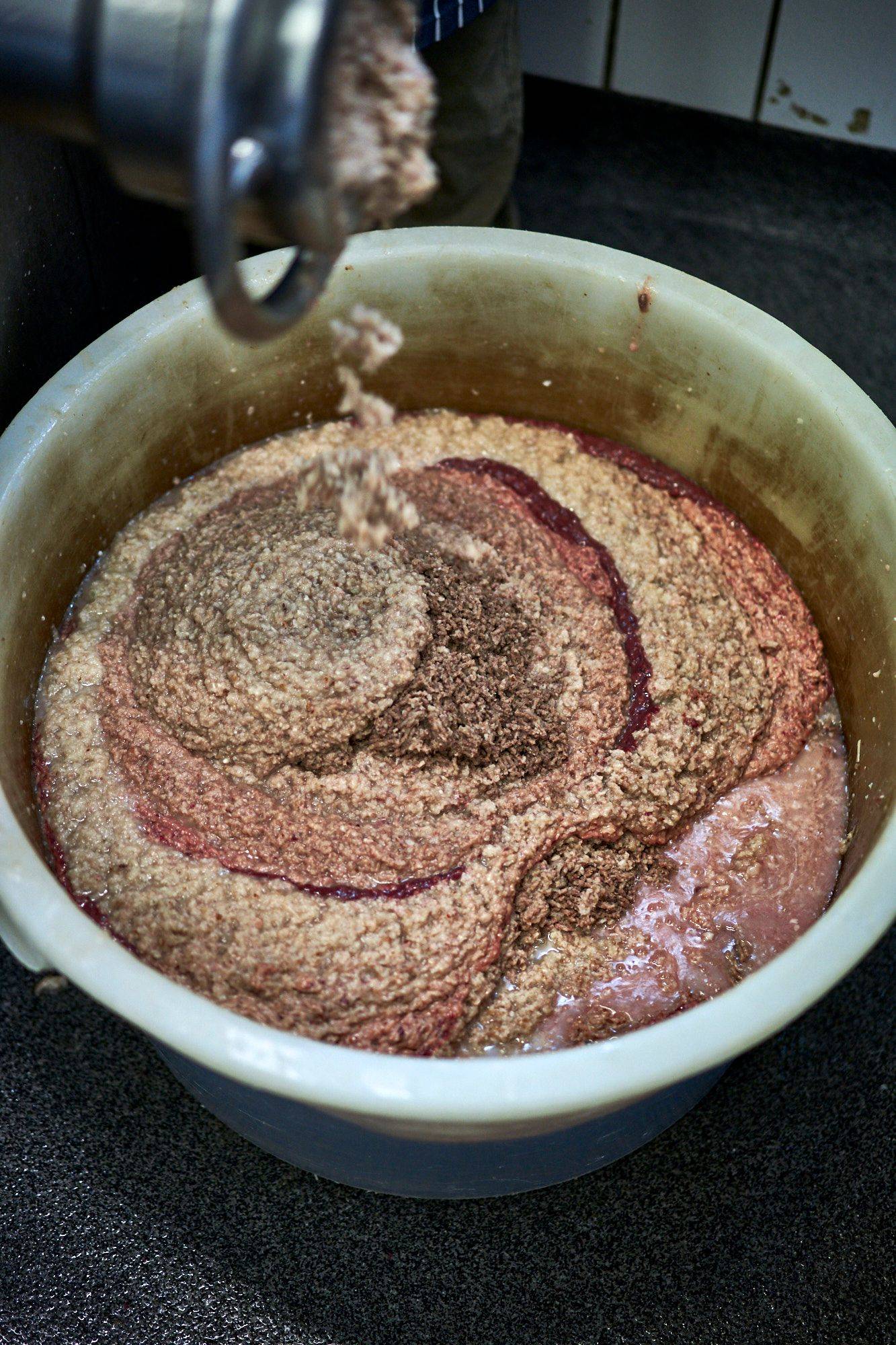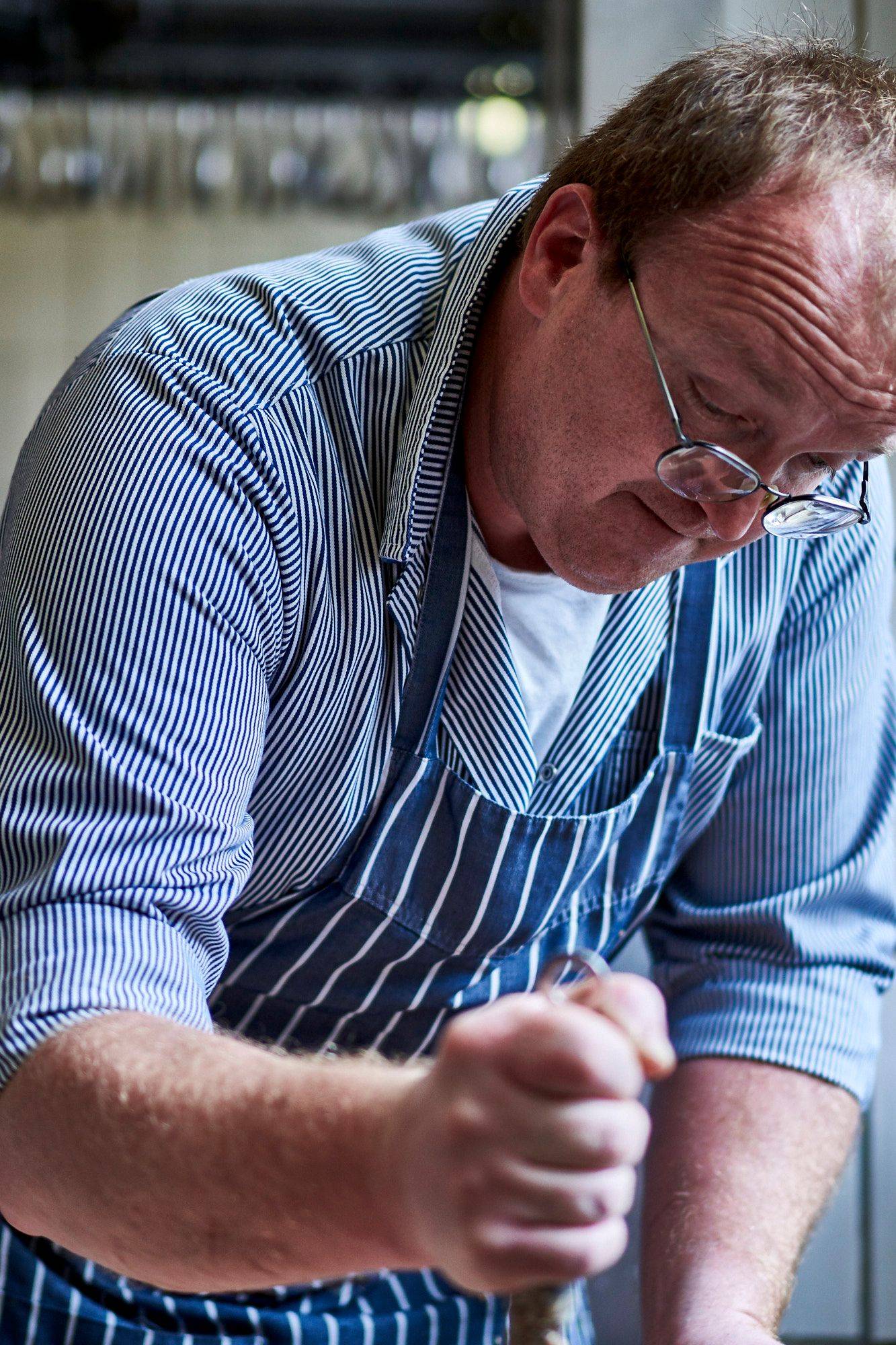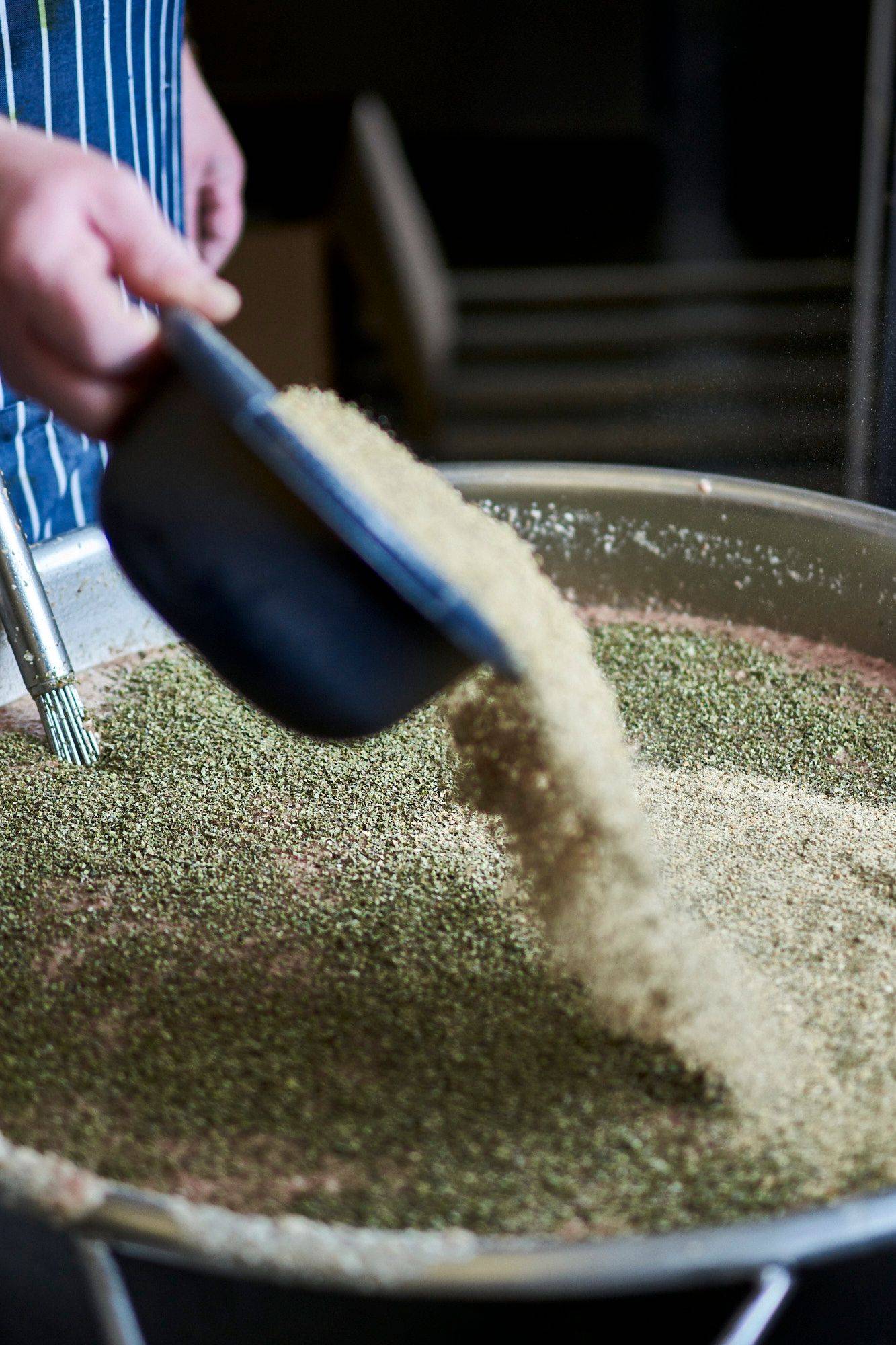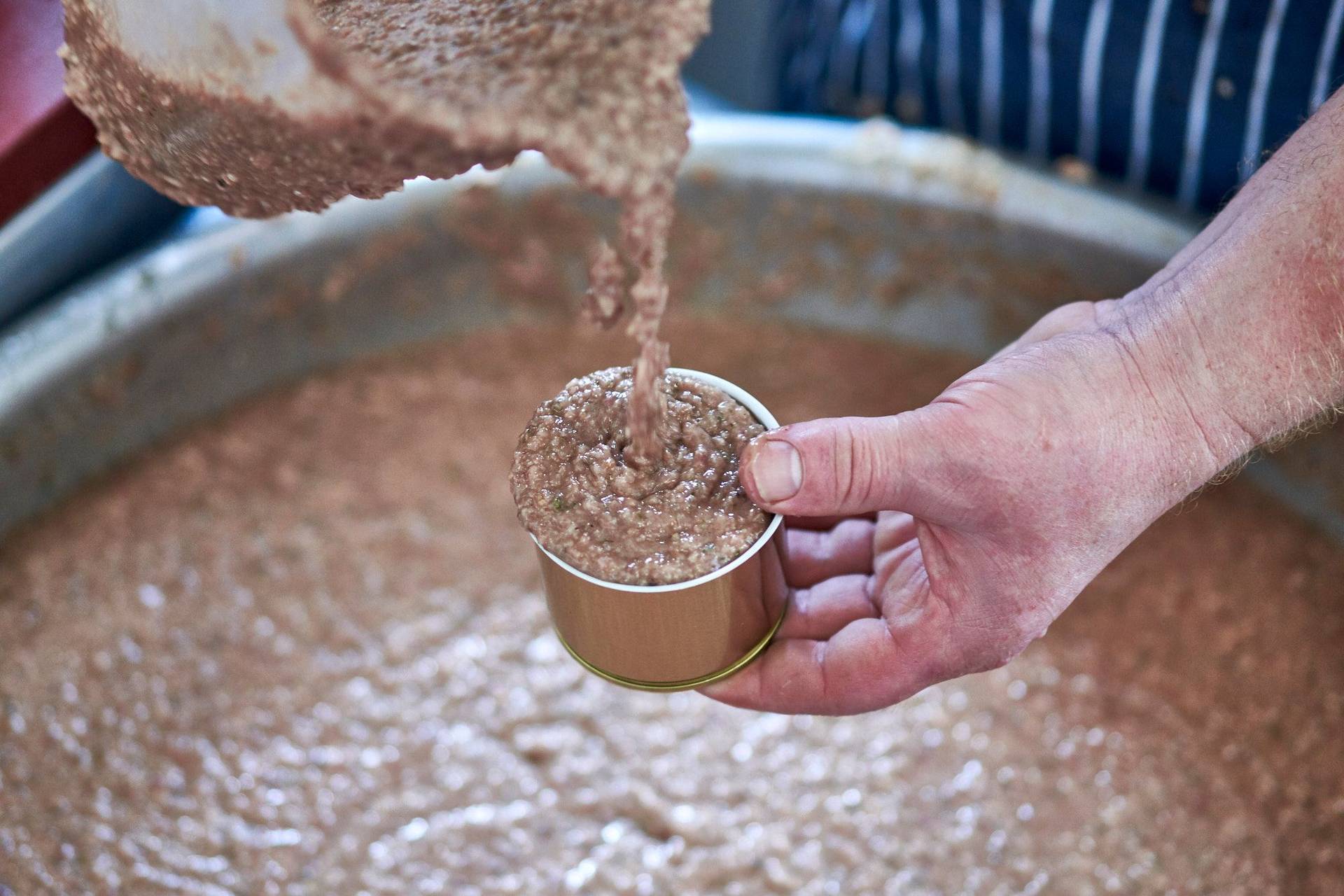 Online shopping
During the pandemic, Heike and Thomas also had to think about how to meet this new challenge. The first reaction was, of course, street sales, but the two would not have been themselves if this alone had been the solution. So, a virtue was made of necessity and the online shop was launched. There you and I, who are several hundred kilometers away, can now also enjoy the lion's kitchen. In the store you will find, in addition to the homemade sausage, delicious, jarred dishes that you only need to warm up. Shipped well cooled and packaged (I was allowed to experience this already during the test phase) to all of Germany. So, if you need good sausage or a tasty emergency ration for lazy days, here you will certainly find it.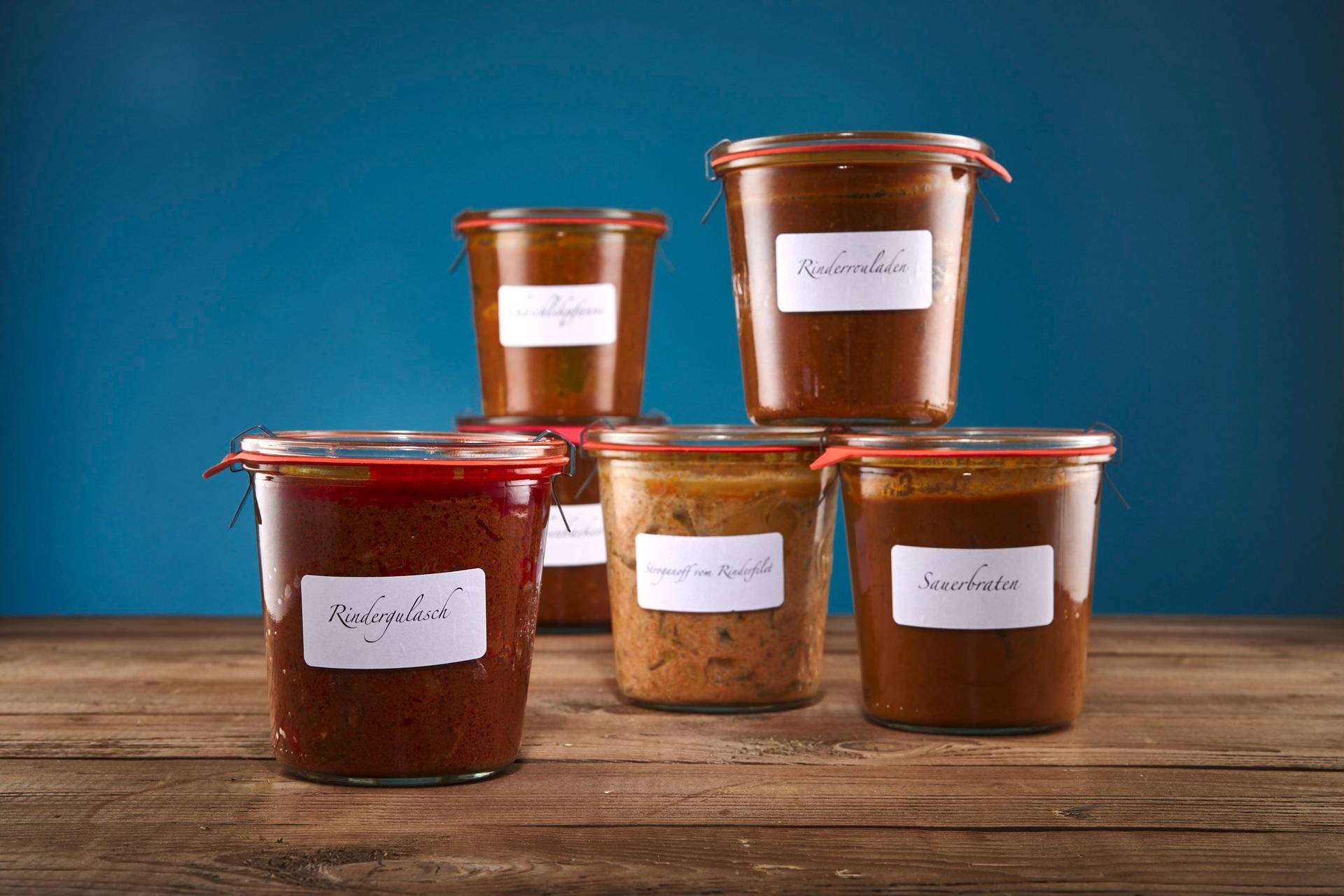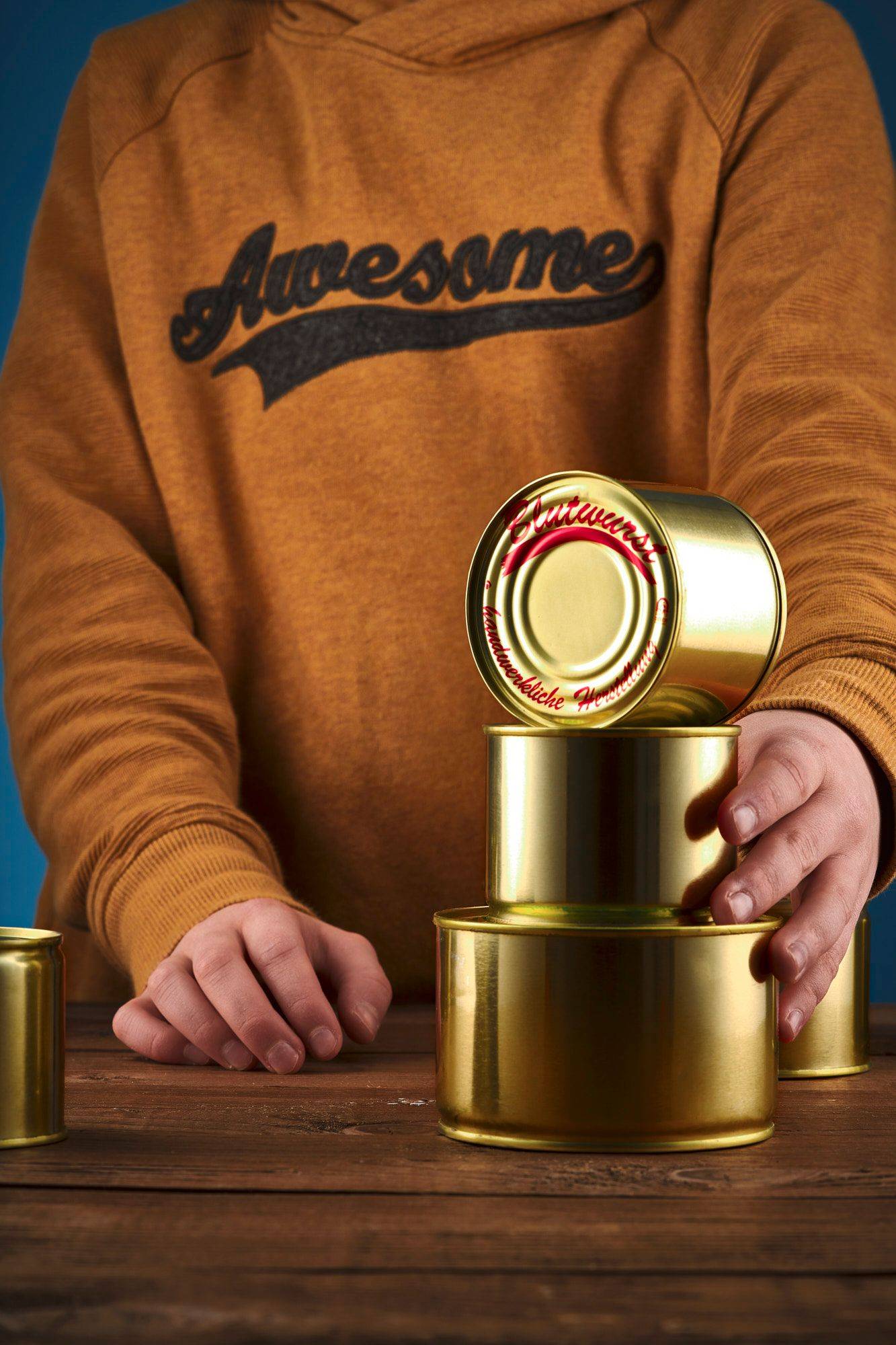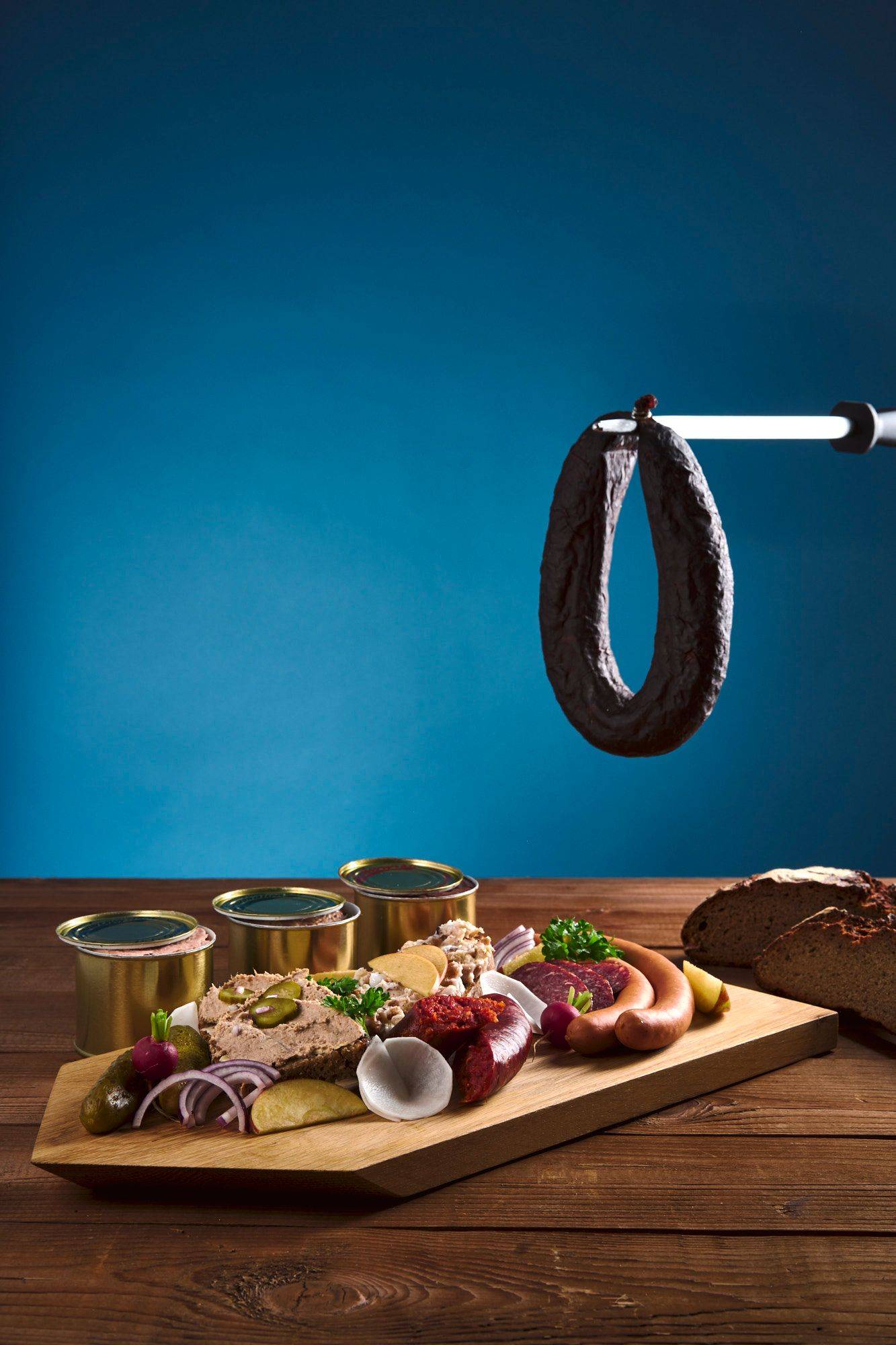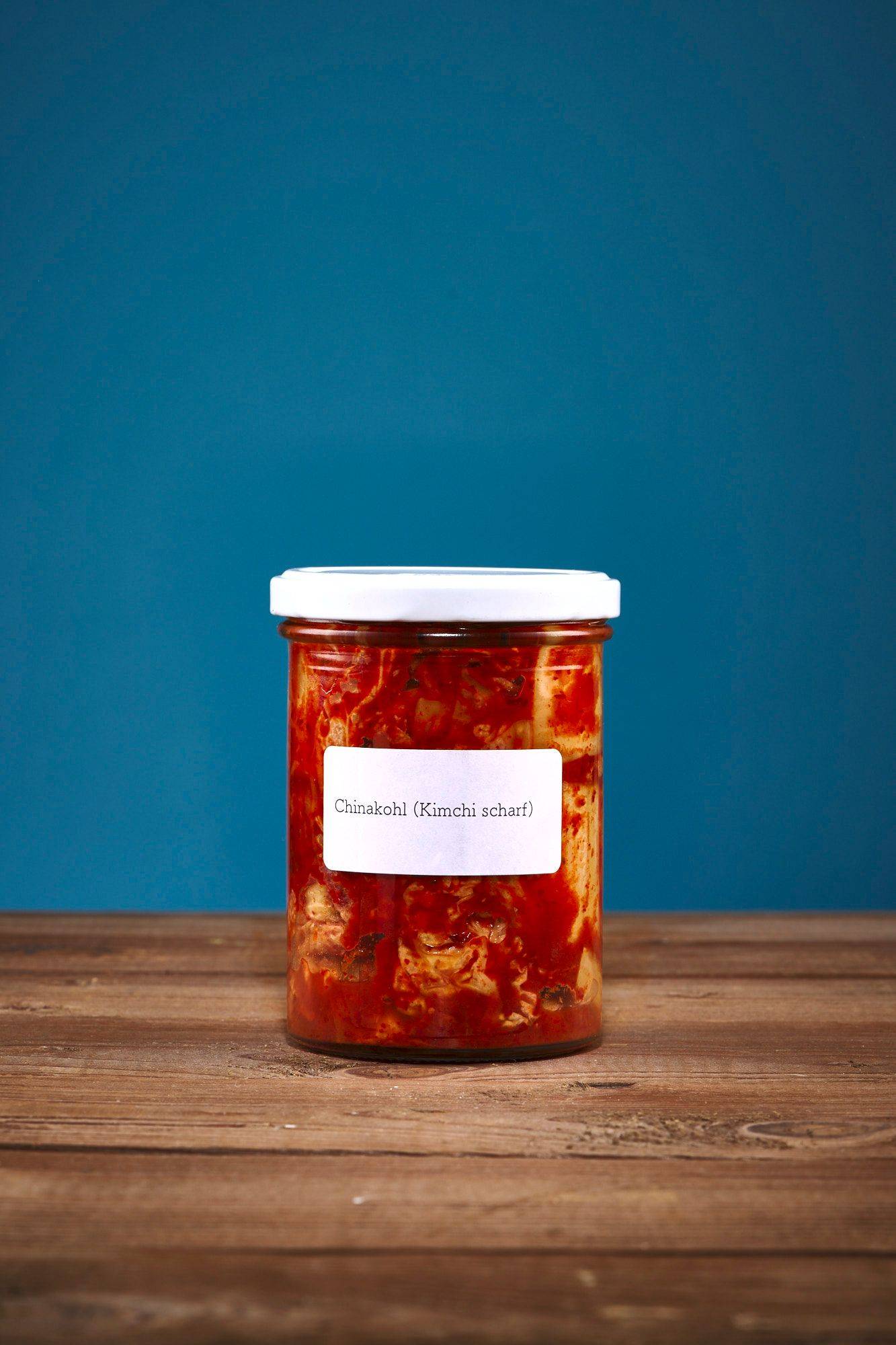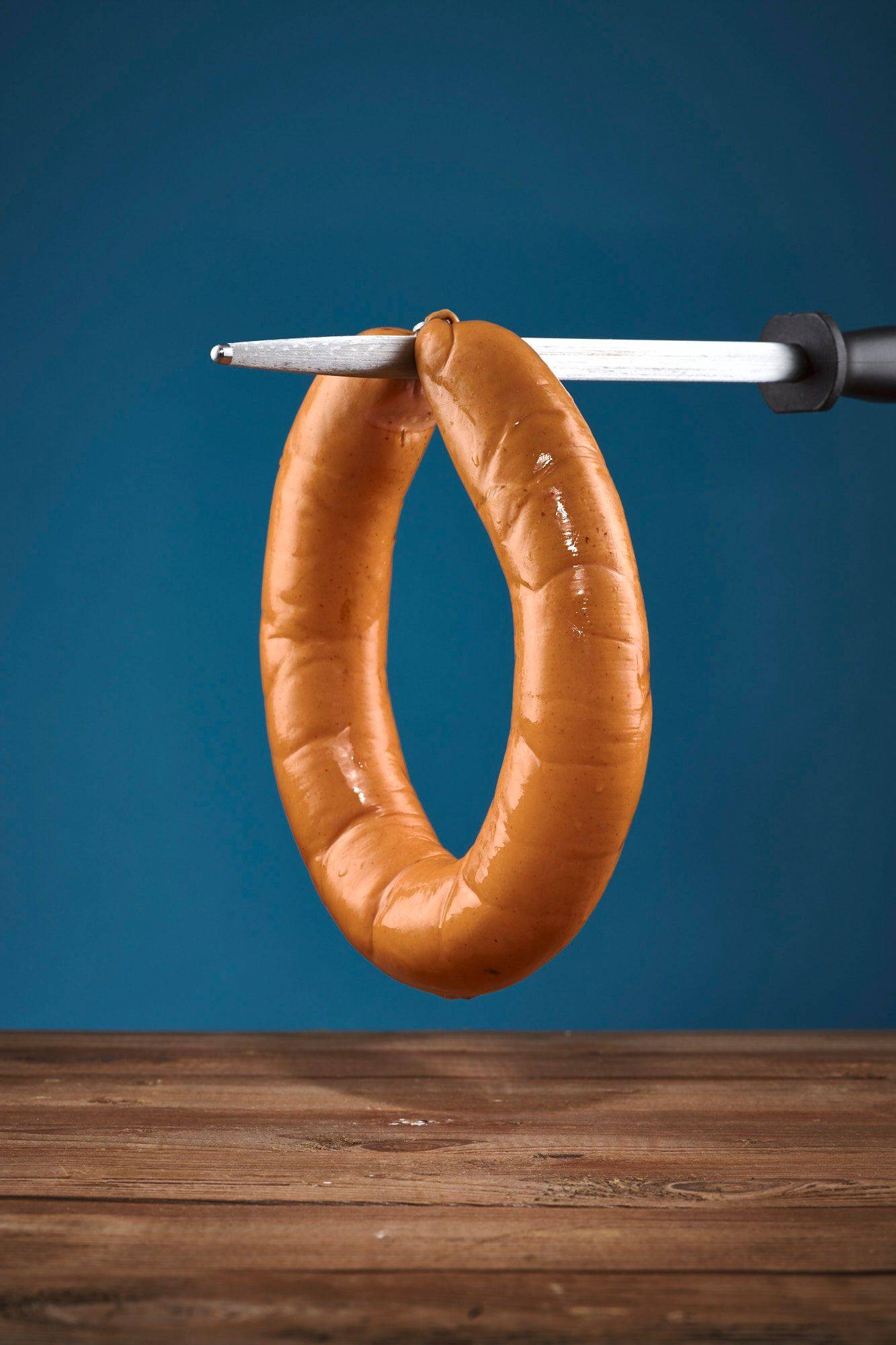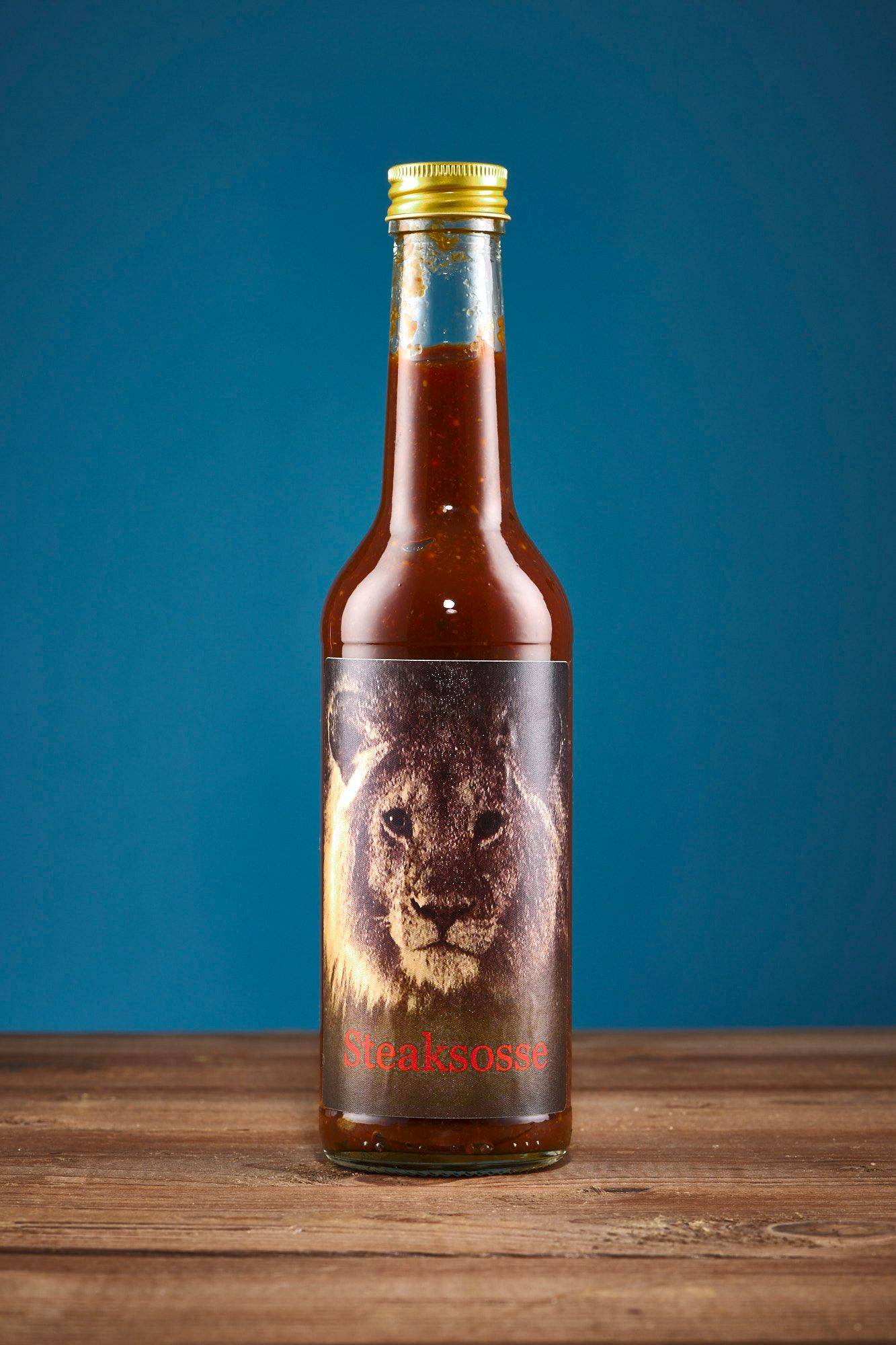 Kurti's Living Room
One of the inn's newest gastronomic coups is Kurti's Living Room. As the name suggests, Kurti lived there in the past, so guests can book Kurti's Living Room for private culinary delights in small groups. Served, unlike suspected, will be Korean BBQ at is best, from the pen of Heike and Thomas. In a cozy ambience with bright colors and high-quality materials, a small gateway has been created in the middle of Braunsbach for friends of table BBQ and roasted meat chopped up with scissors. Meat from the butcher's shop, vegetables from the surrounding farmers and refined sauces, which are particularly close to Thomas' heart, are served. So, you can feast the whole evening in privacy and should you look too deep into the glass, you are anyway for yourself in the upper floor of the Löwen.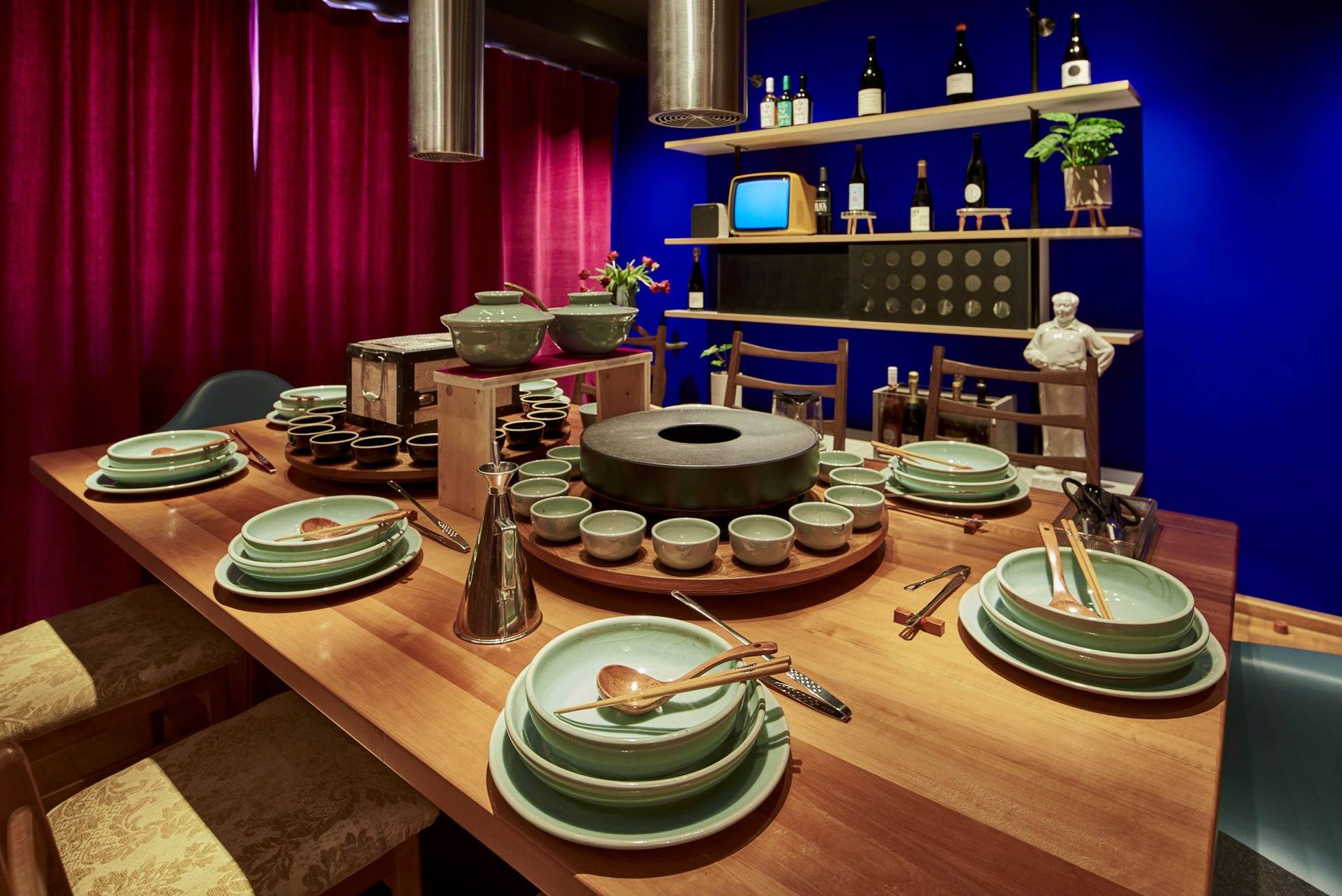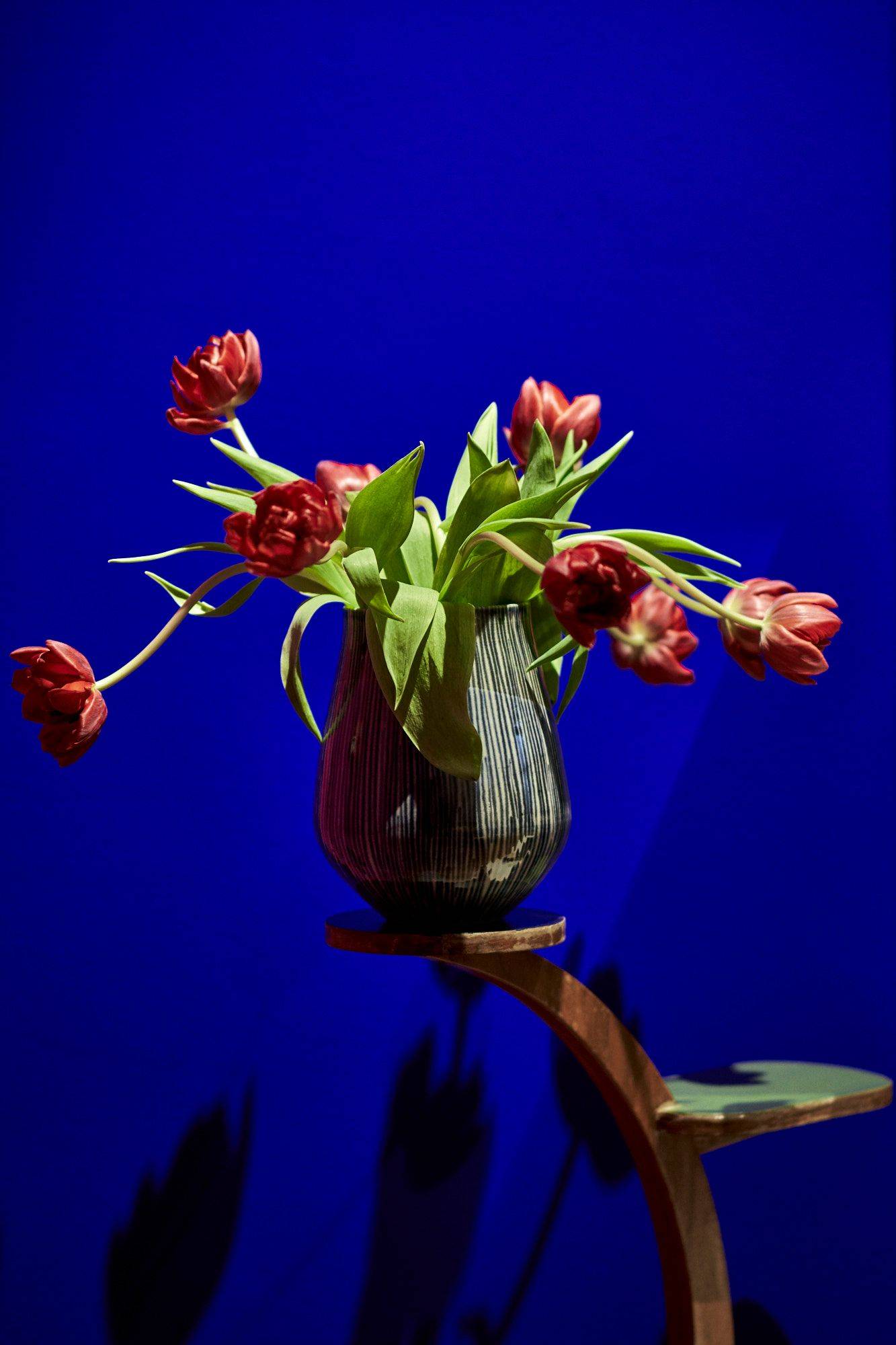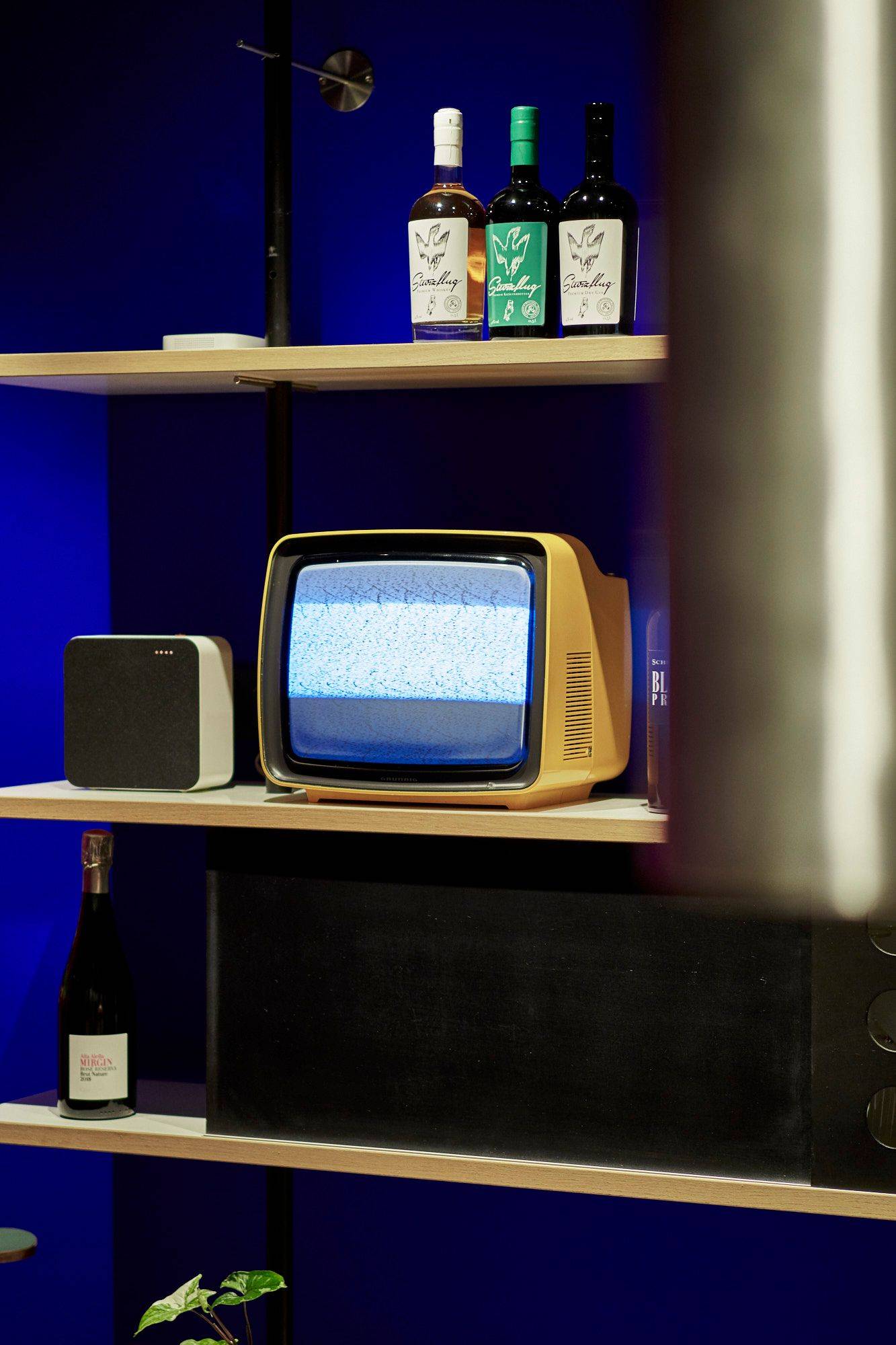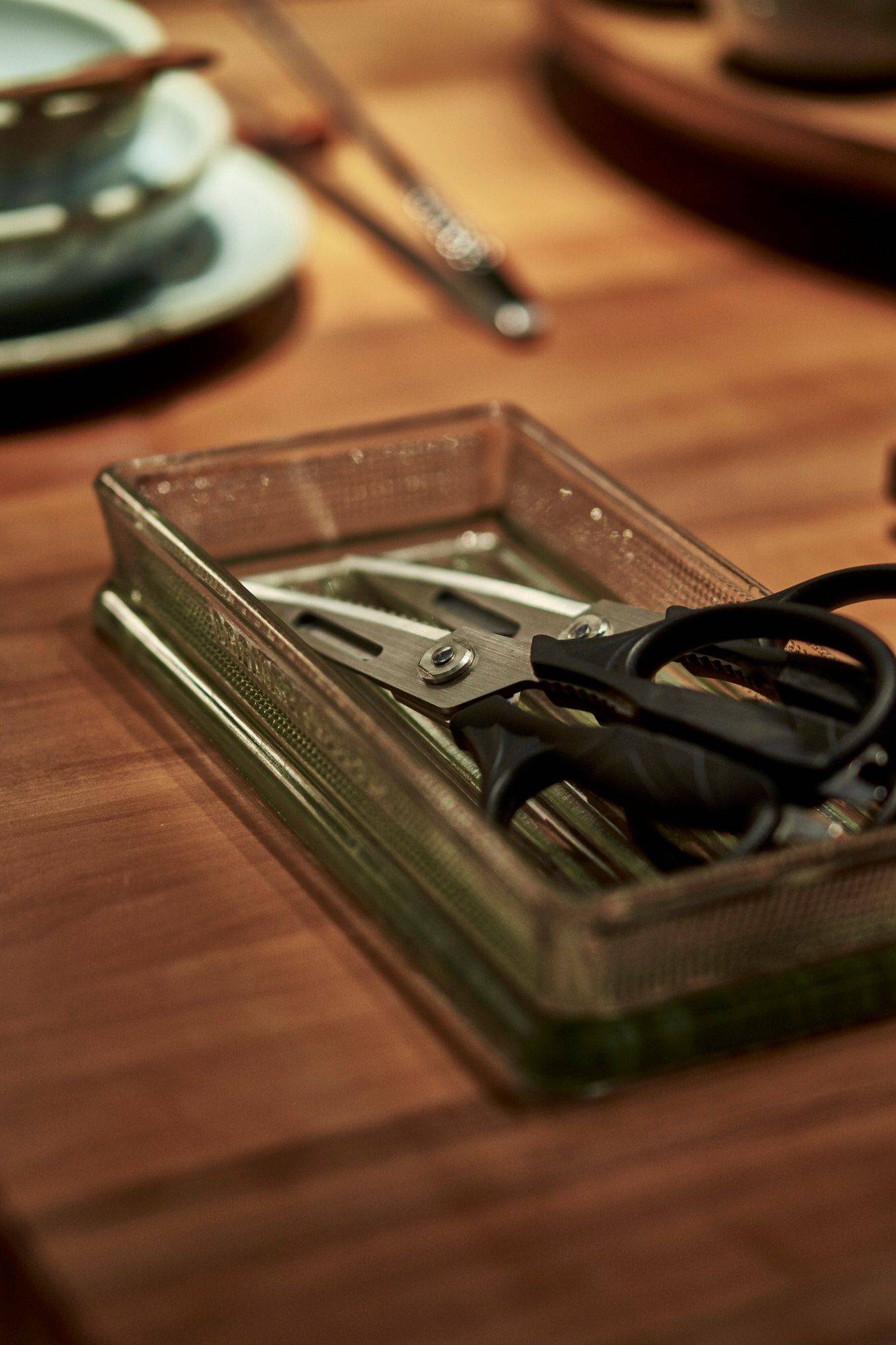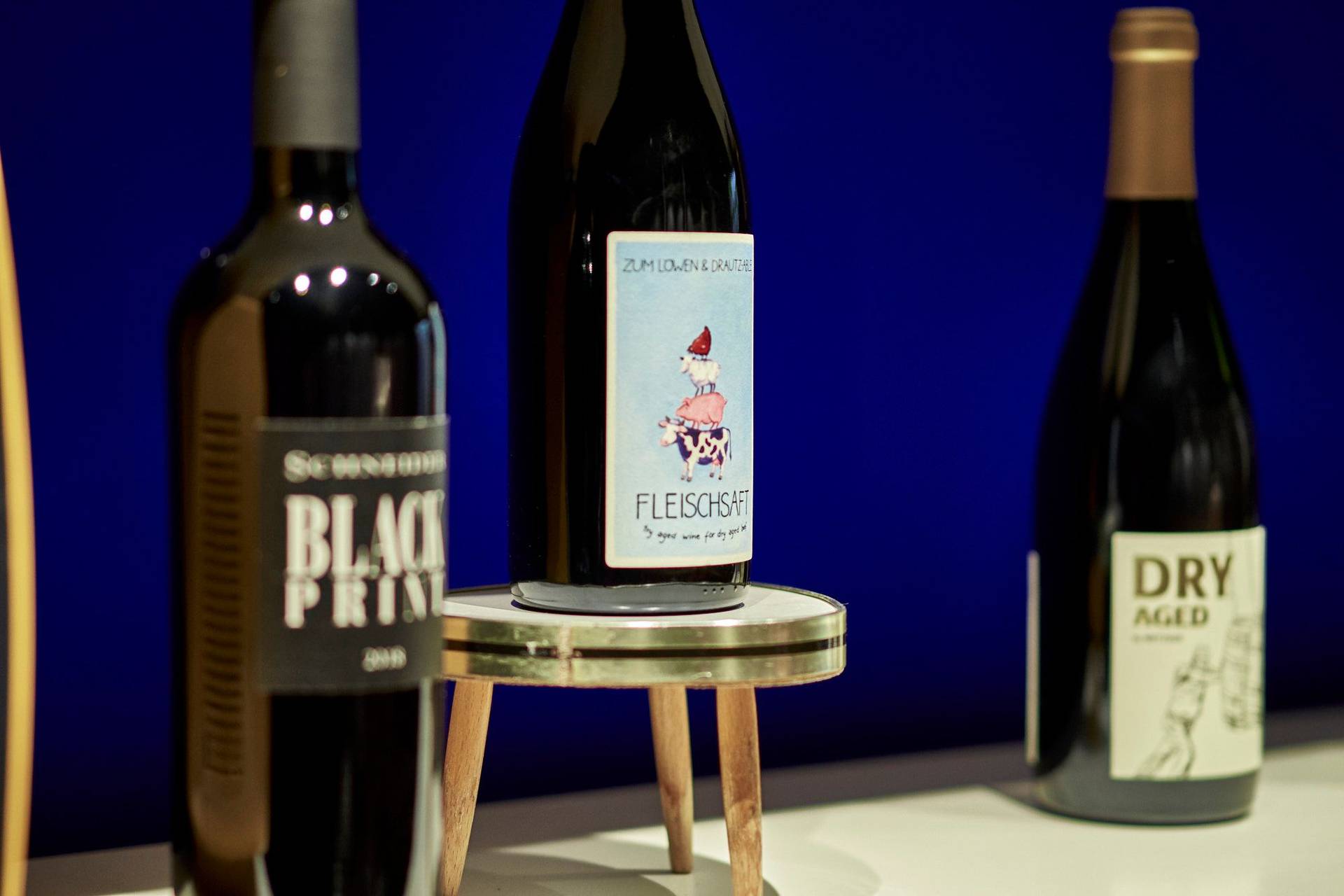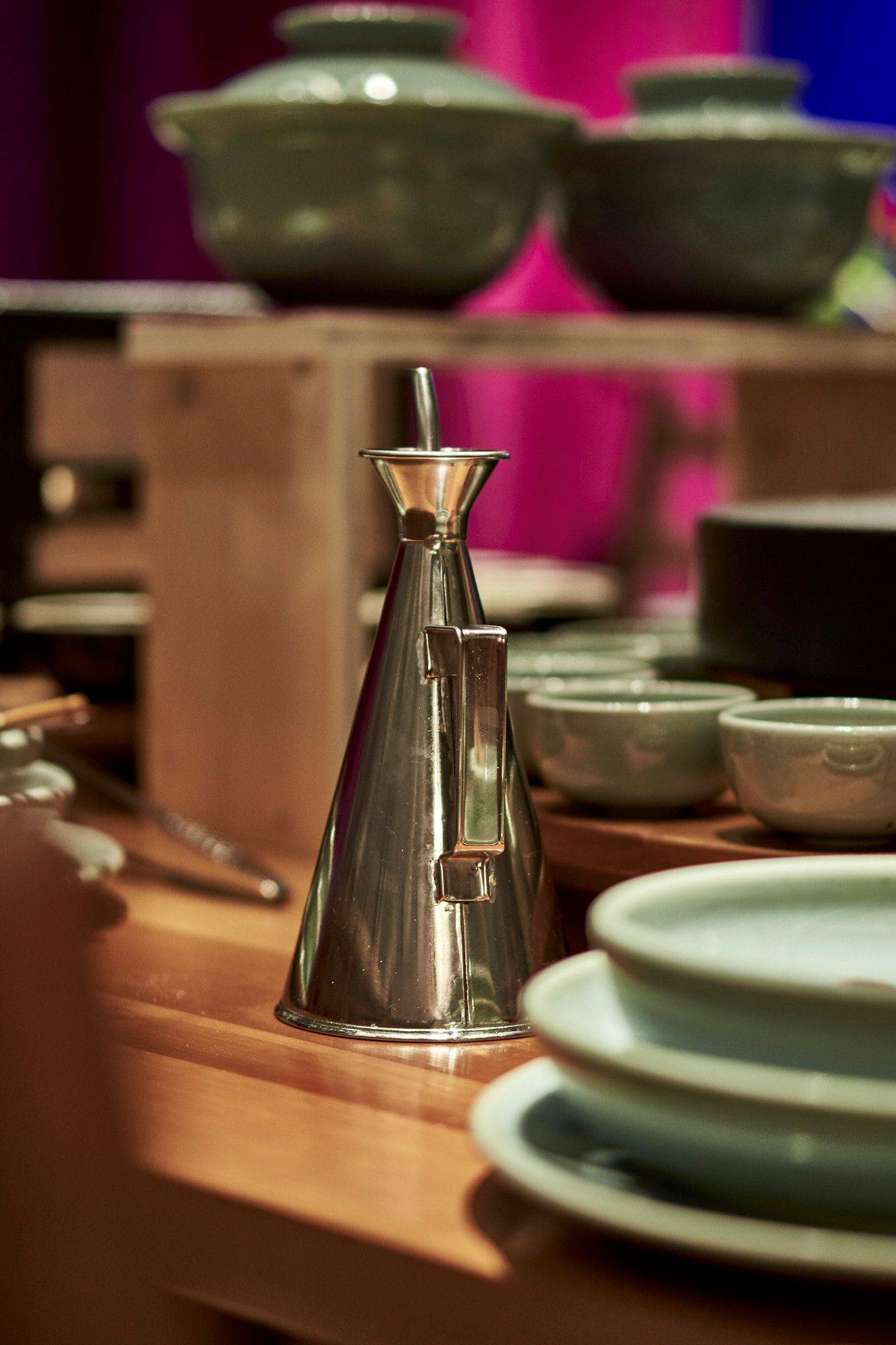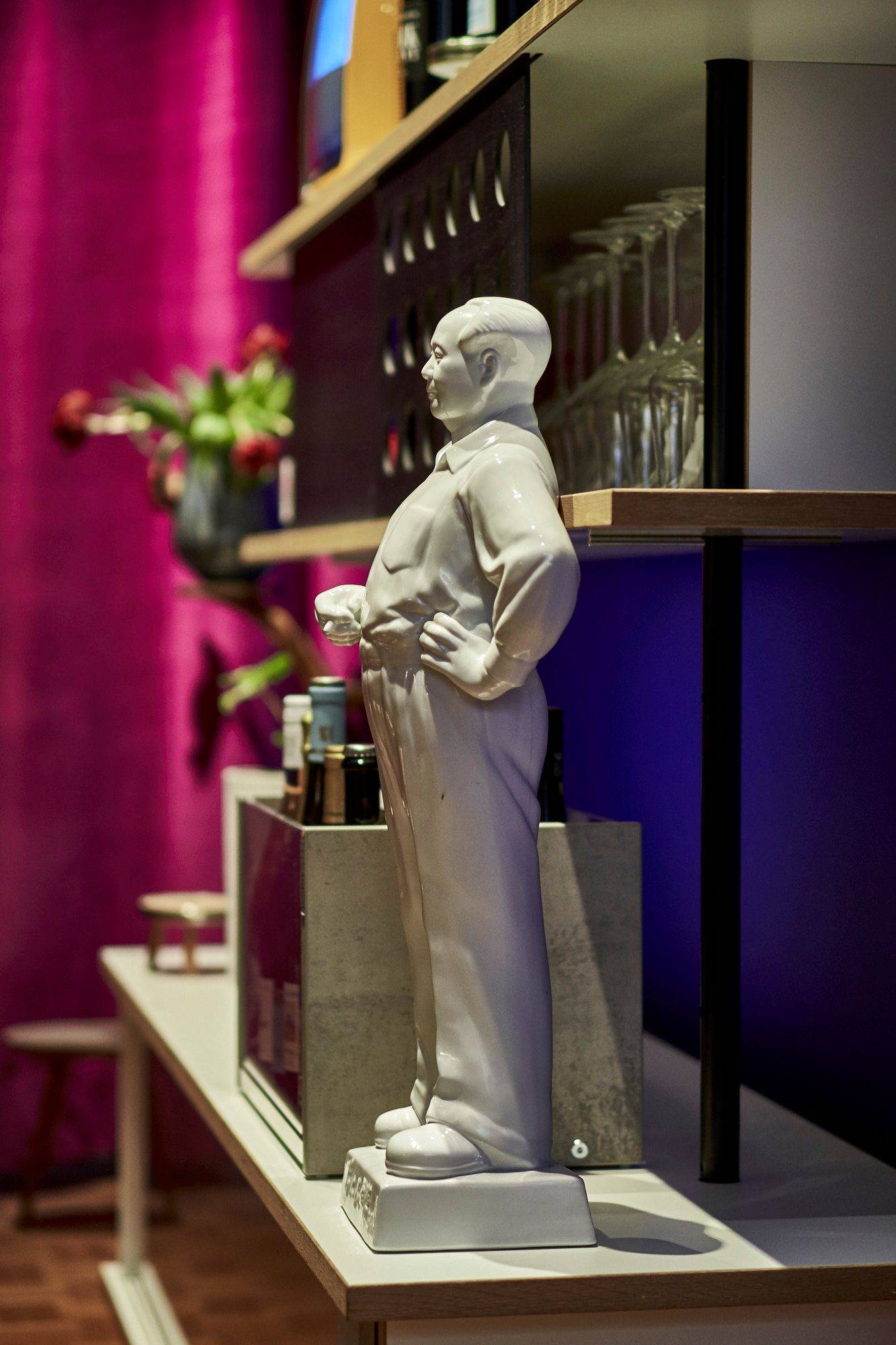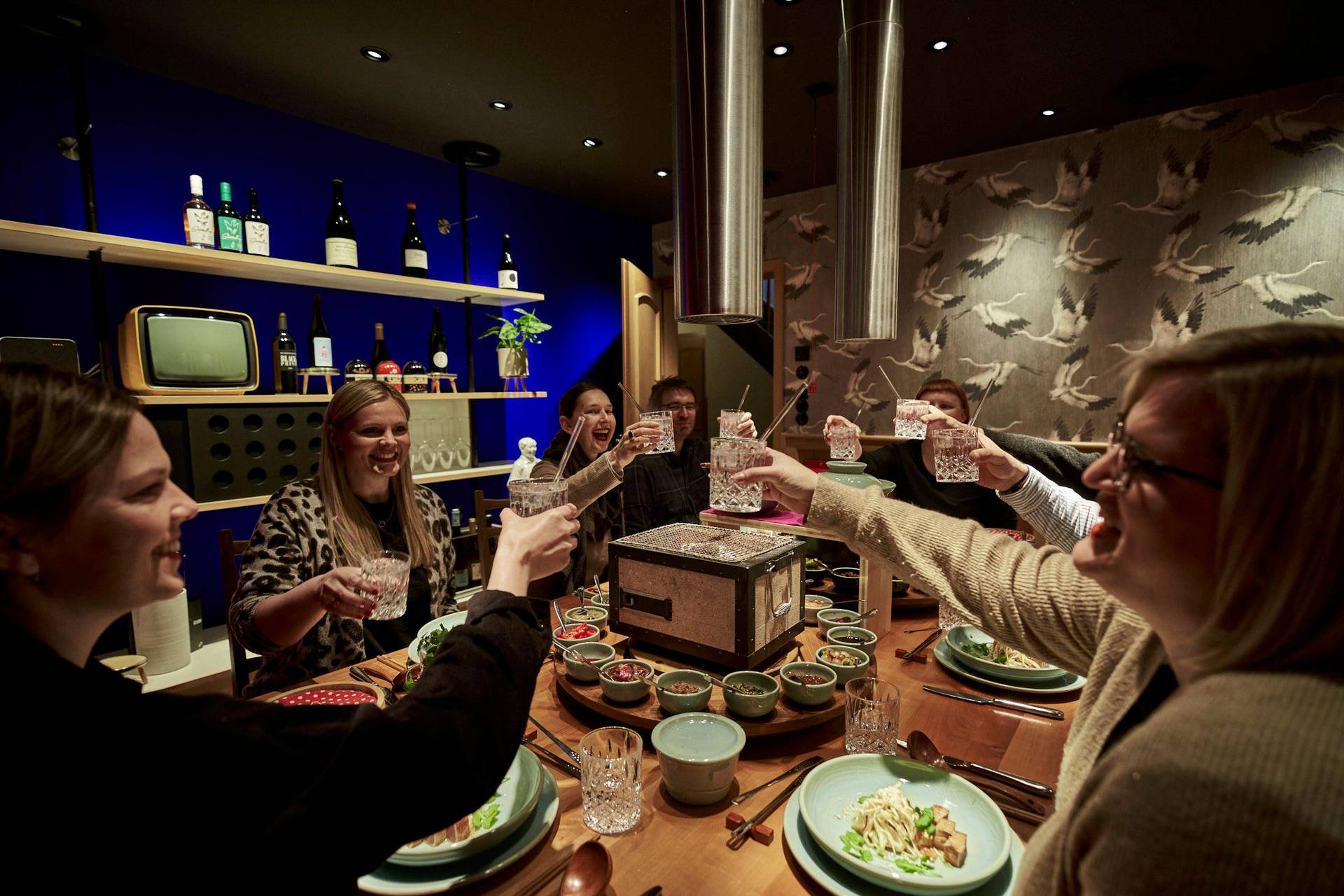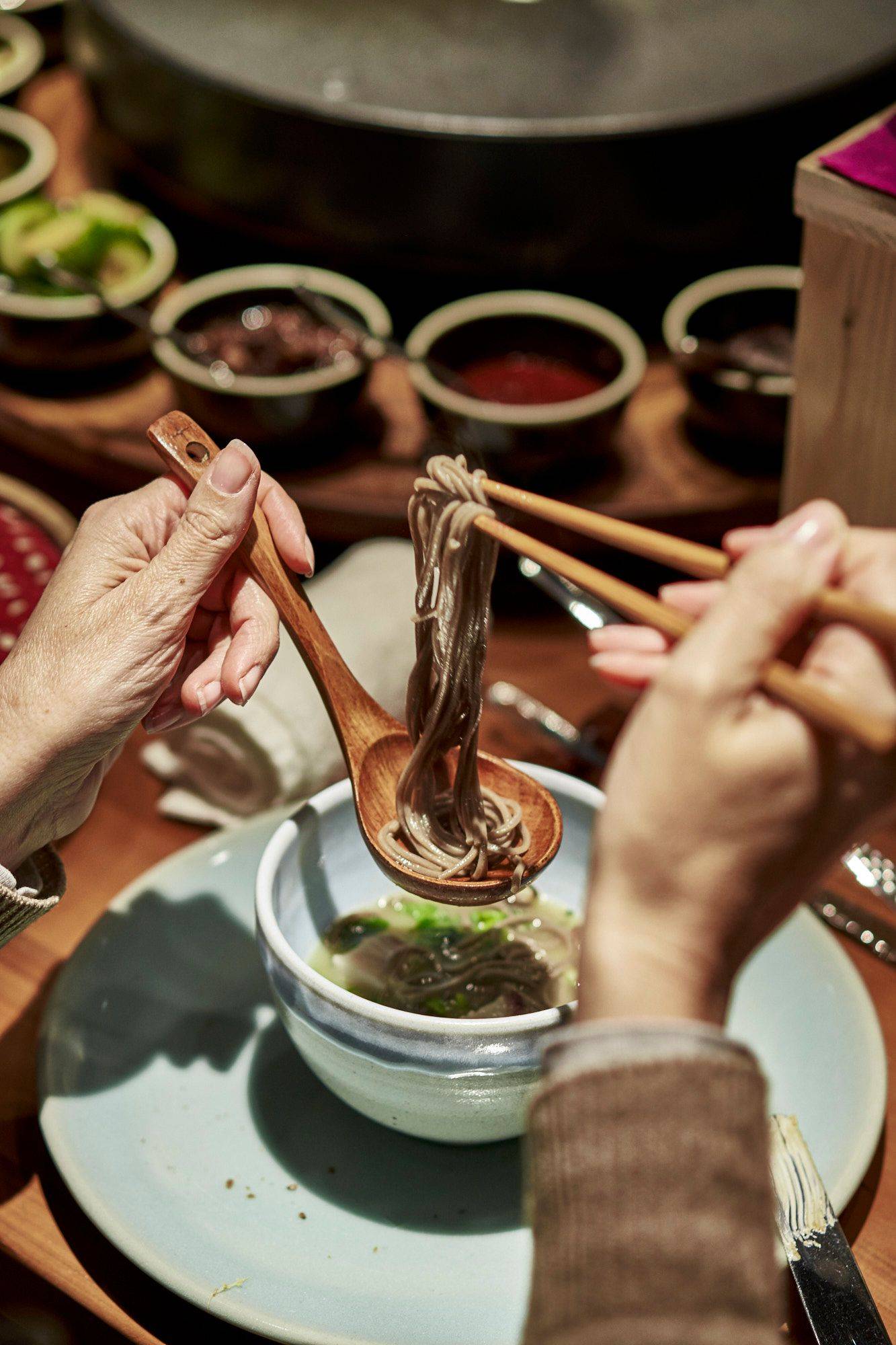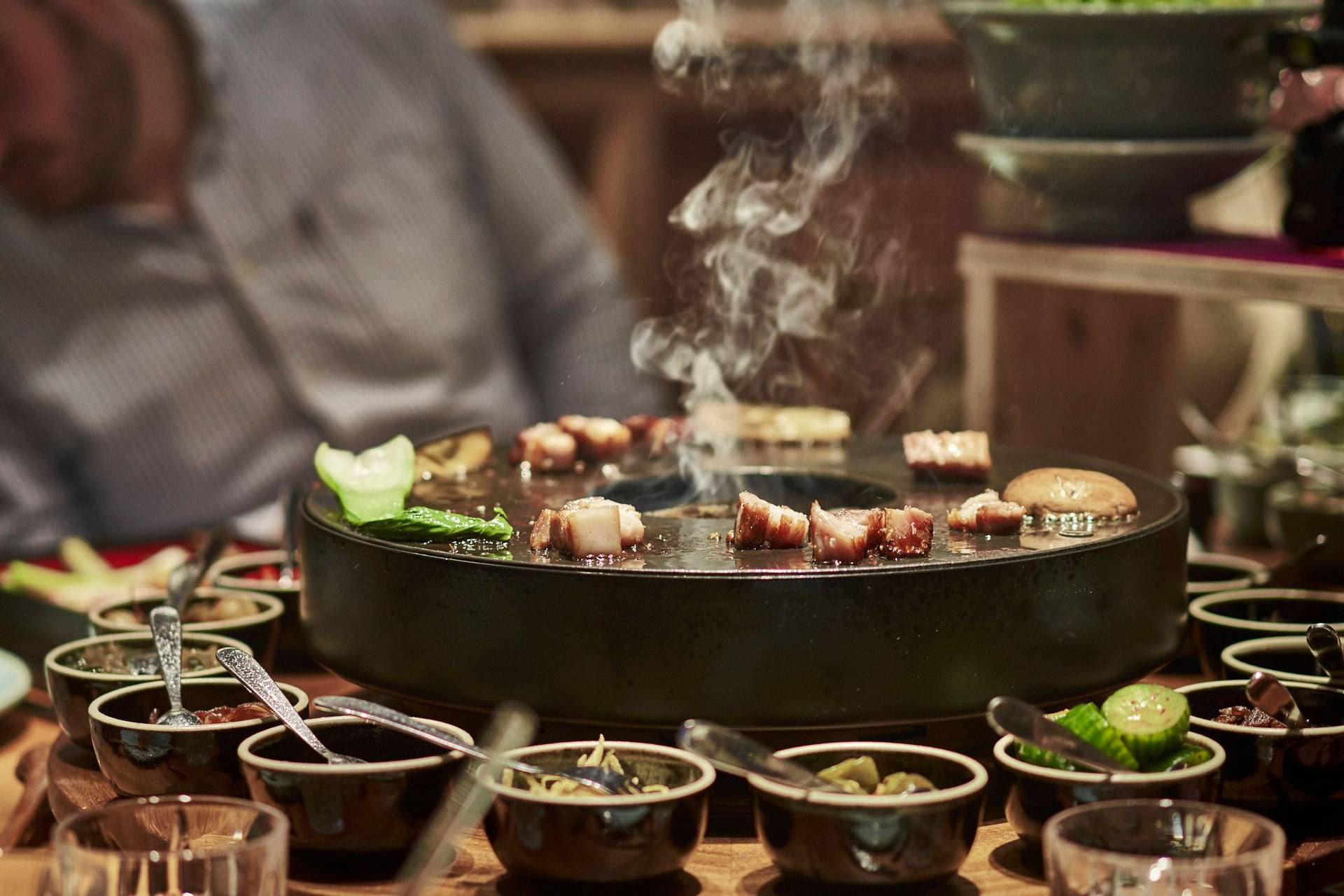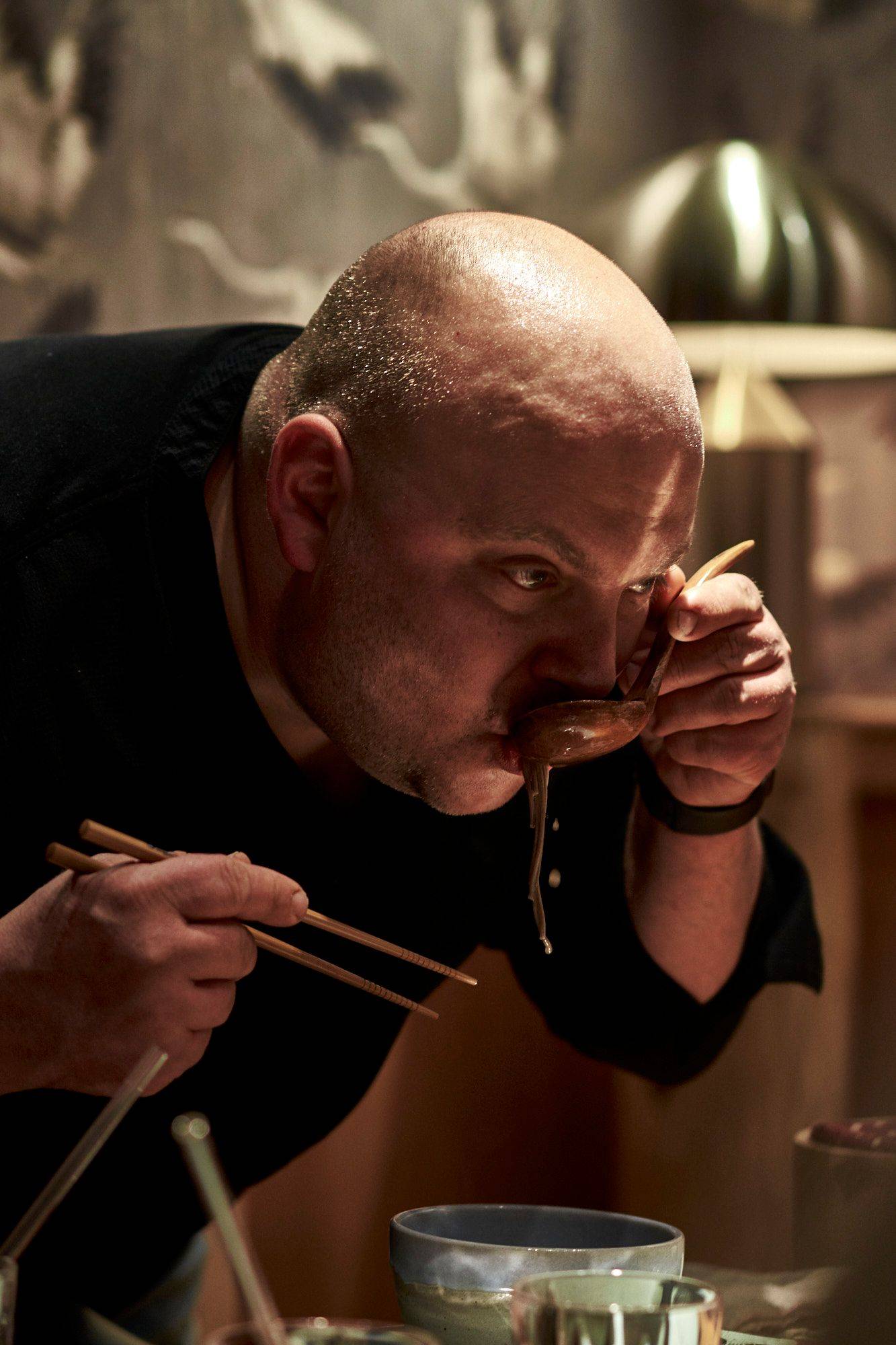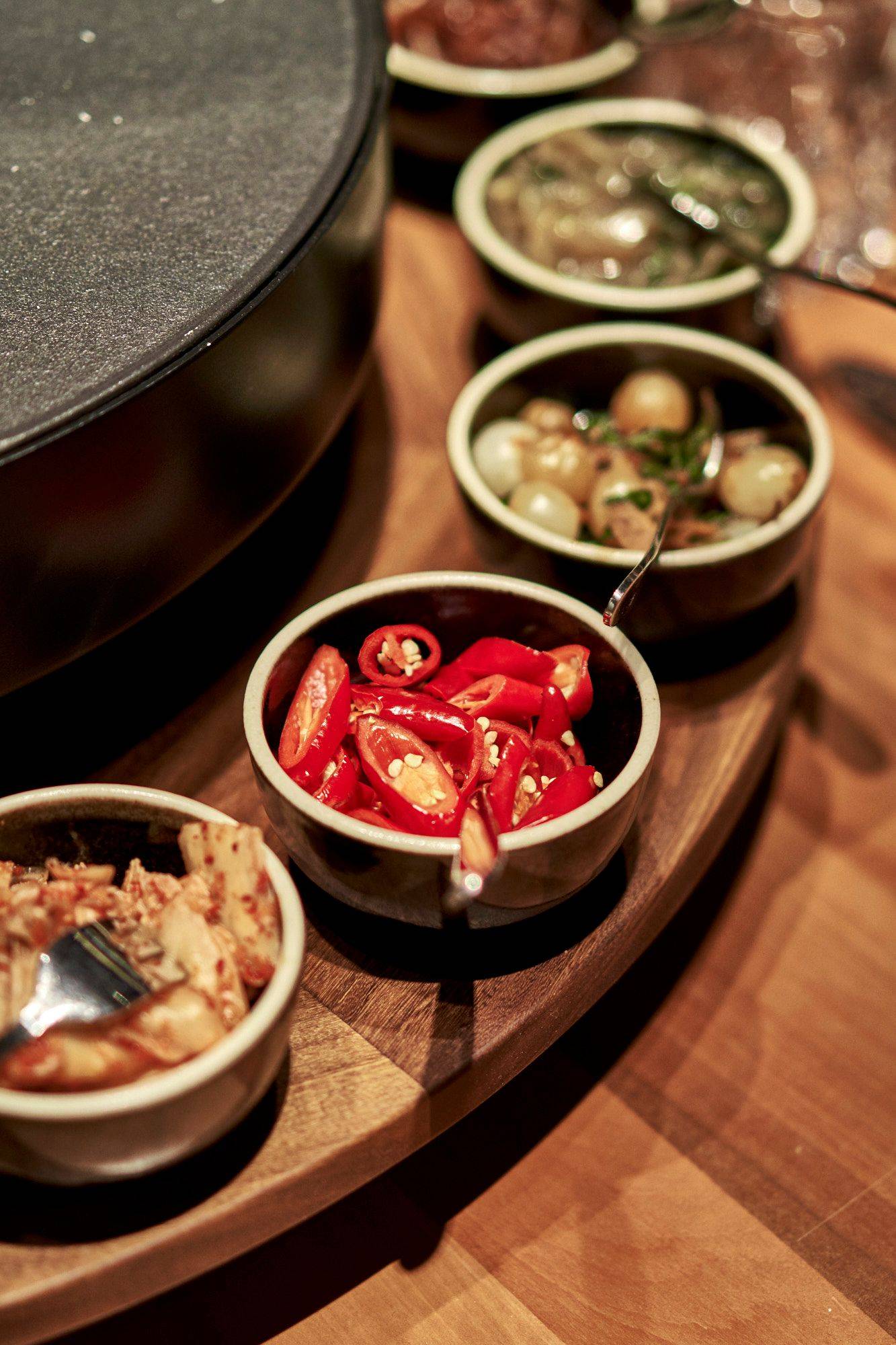 Wrap-up
You can be sure to keep discovering new things at the Löwen and also Heike and Thomas would not resign themselves to the status quo in the long run. Even if that would not be reprehensible. Both and the people they work with live the gastronomy and always like to go the extra mile to keep it contemporary and interesting, not only for the guests, but also for themselves. The Löwe in Braunsbach is always worth a trip for me and maybe you will have the pleasure to be a guest there too one day. If not, just try out their online shop and let the quality convince you via mail.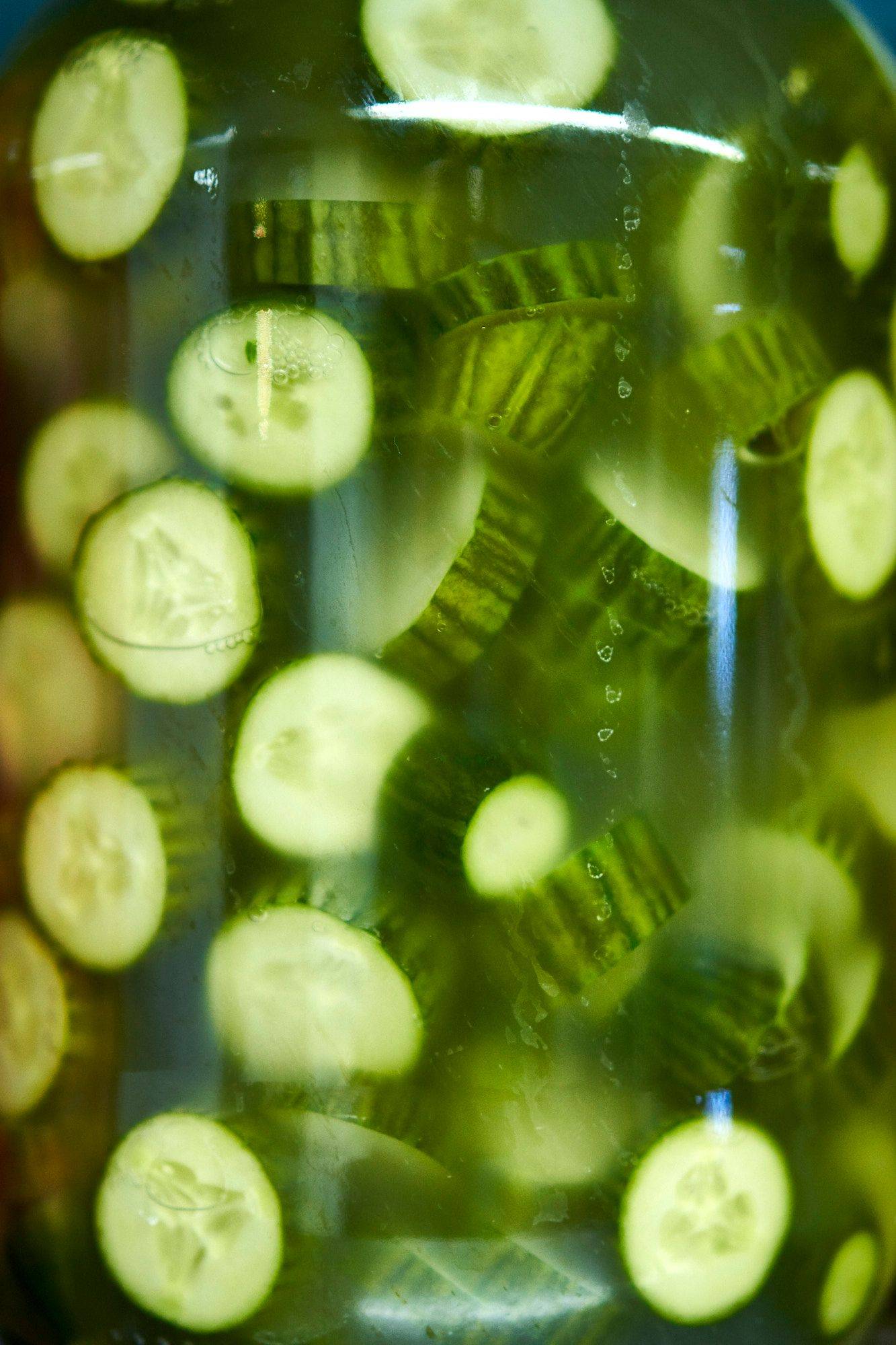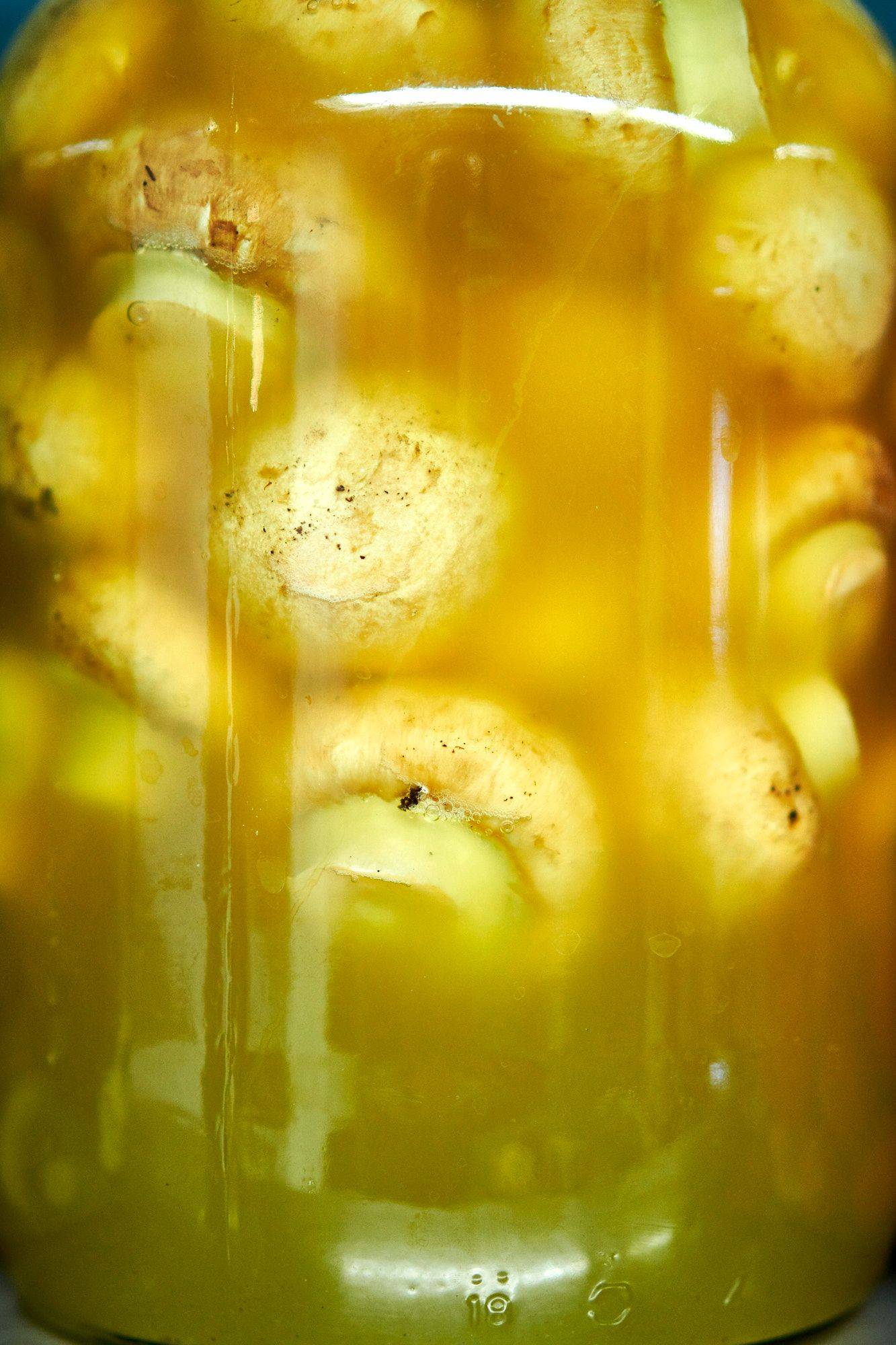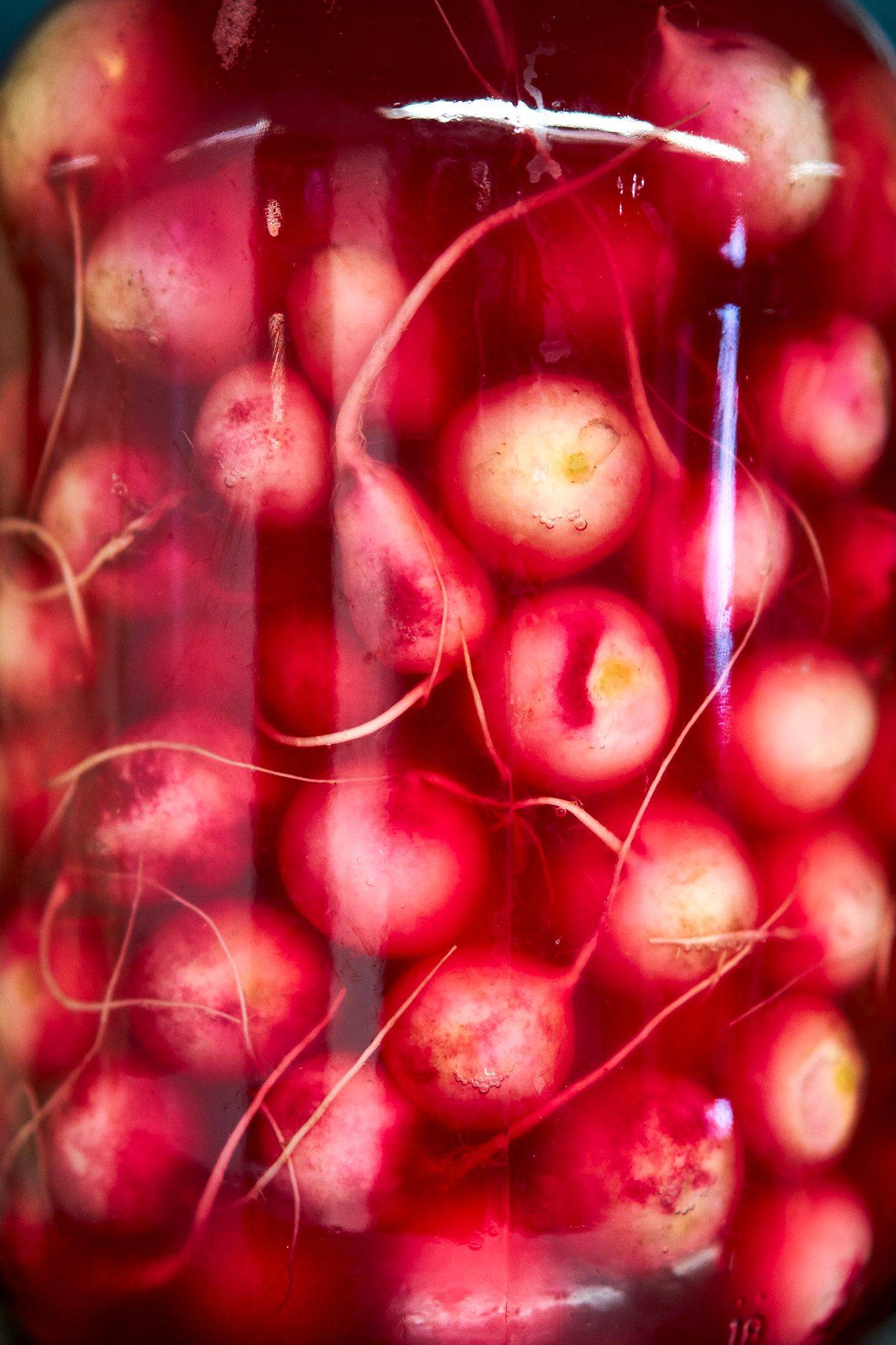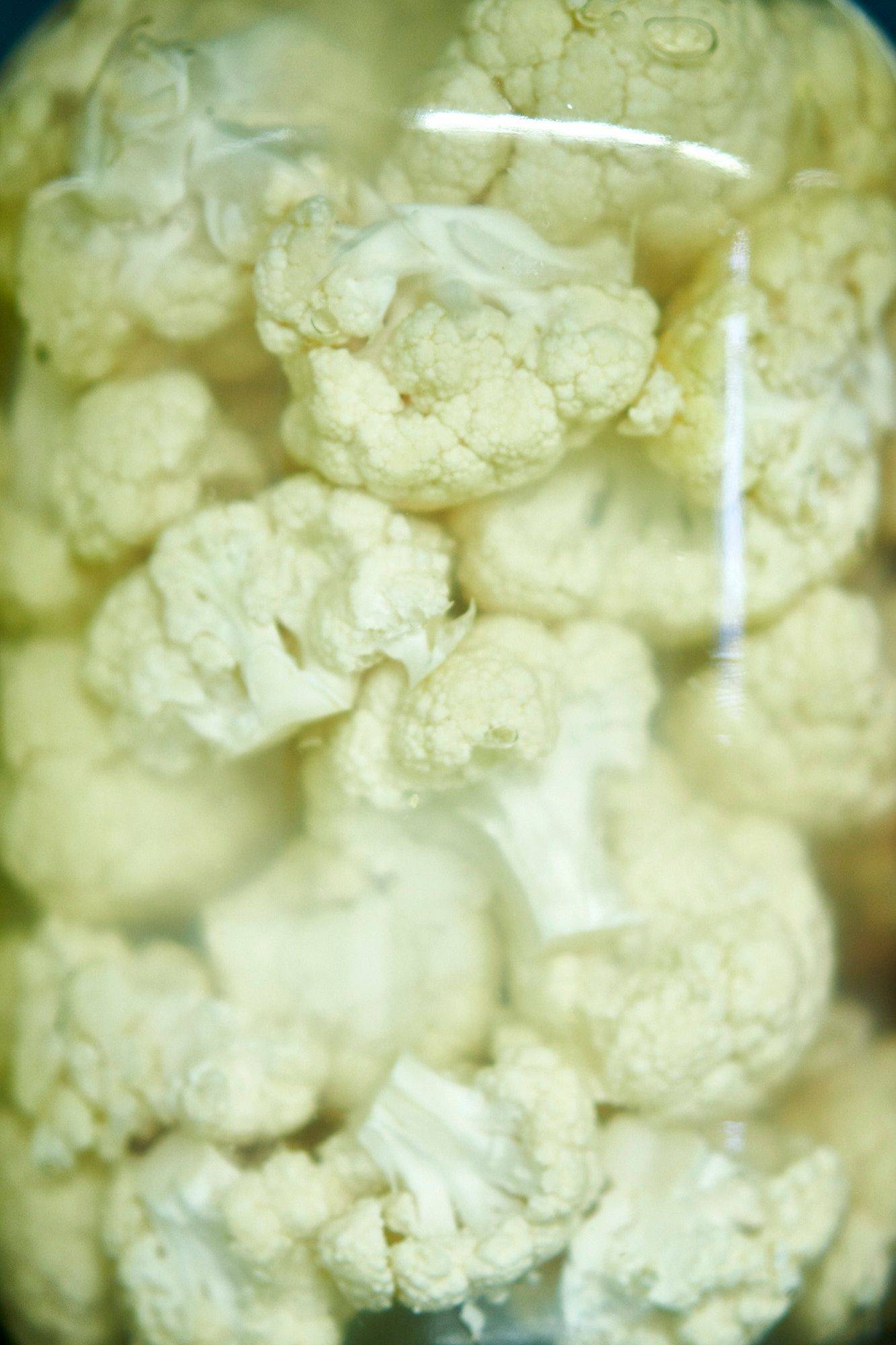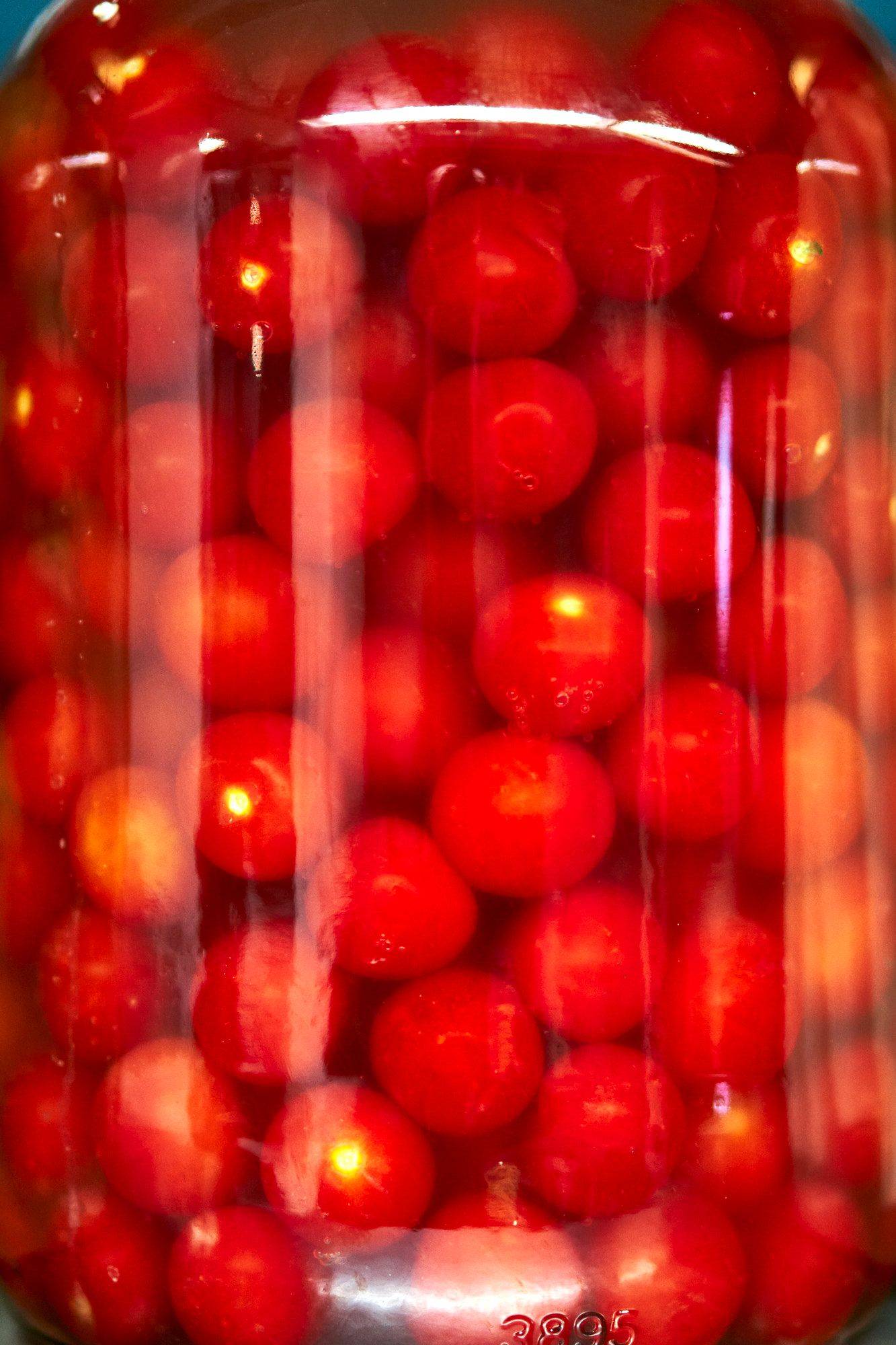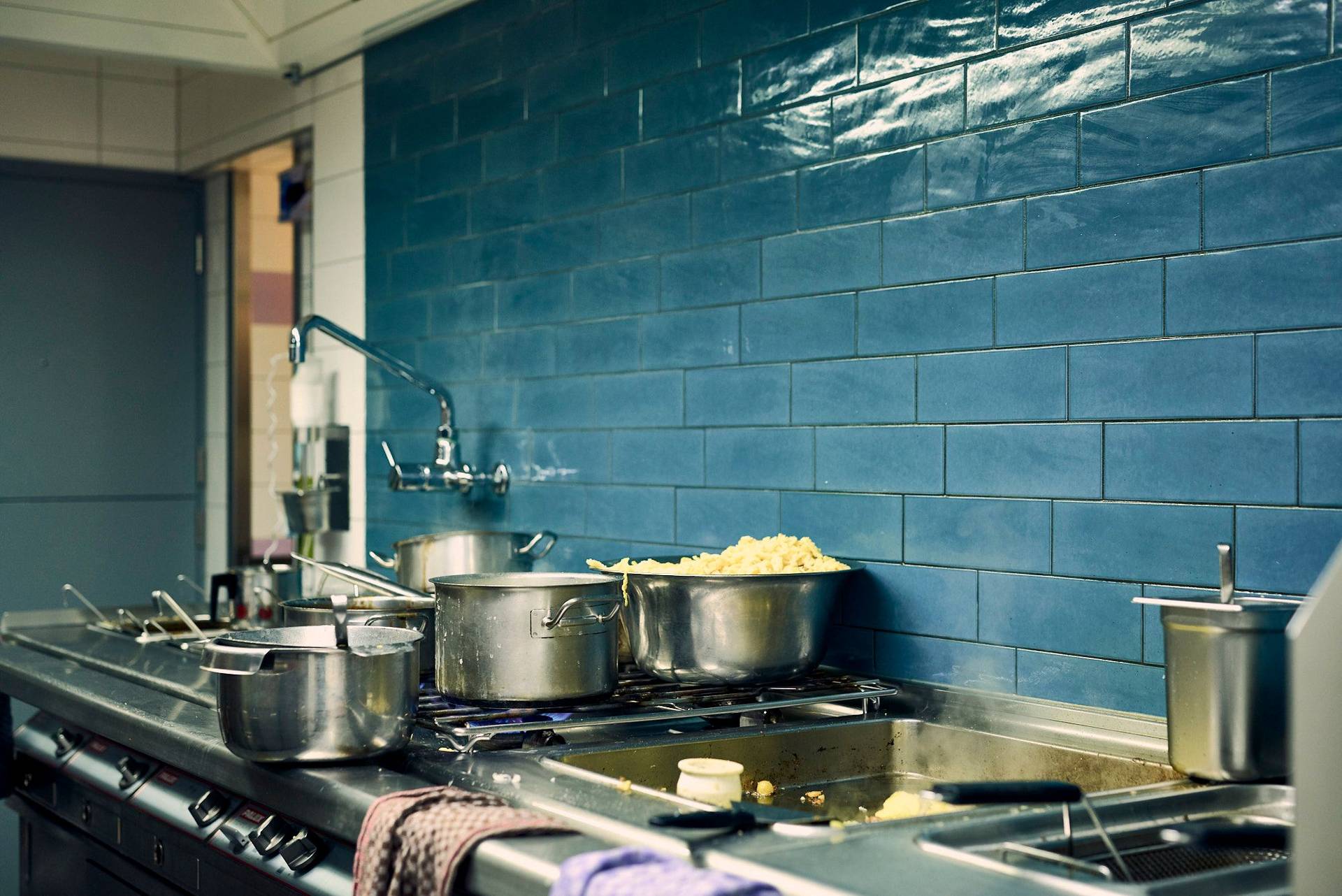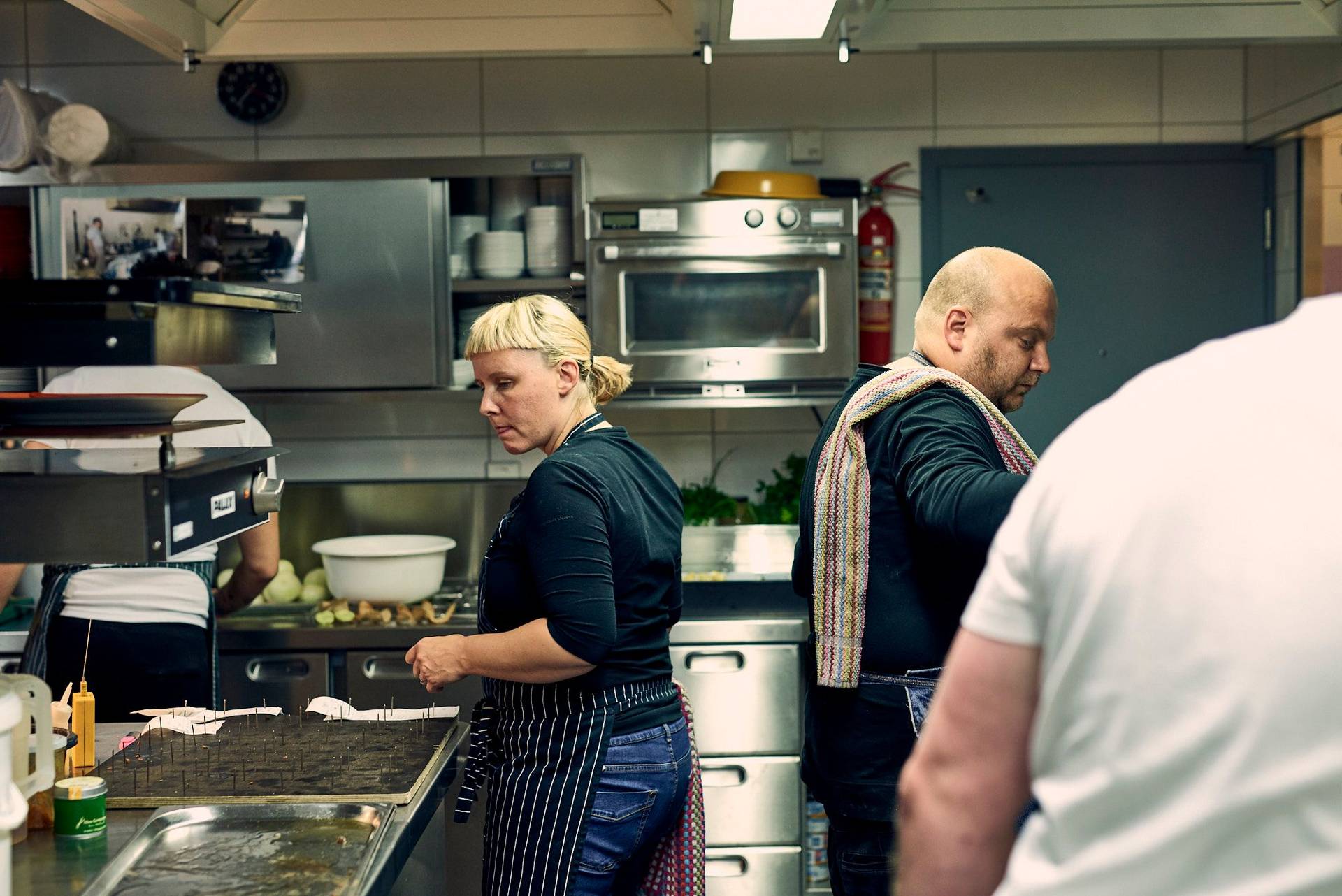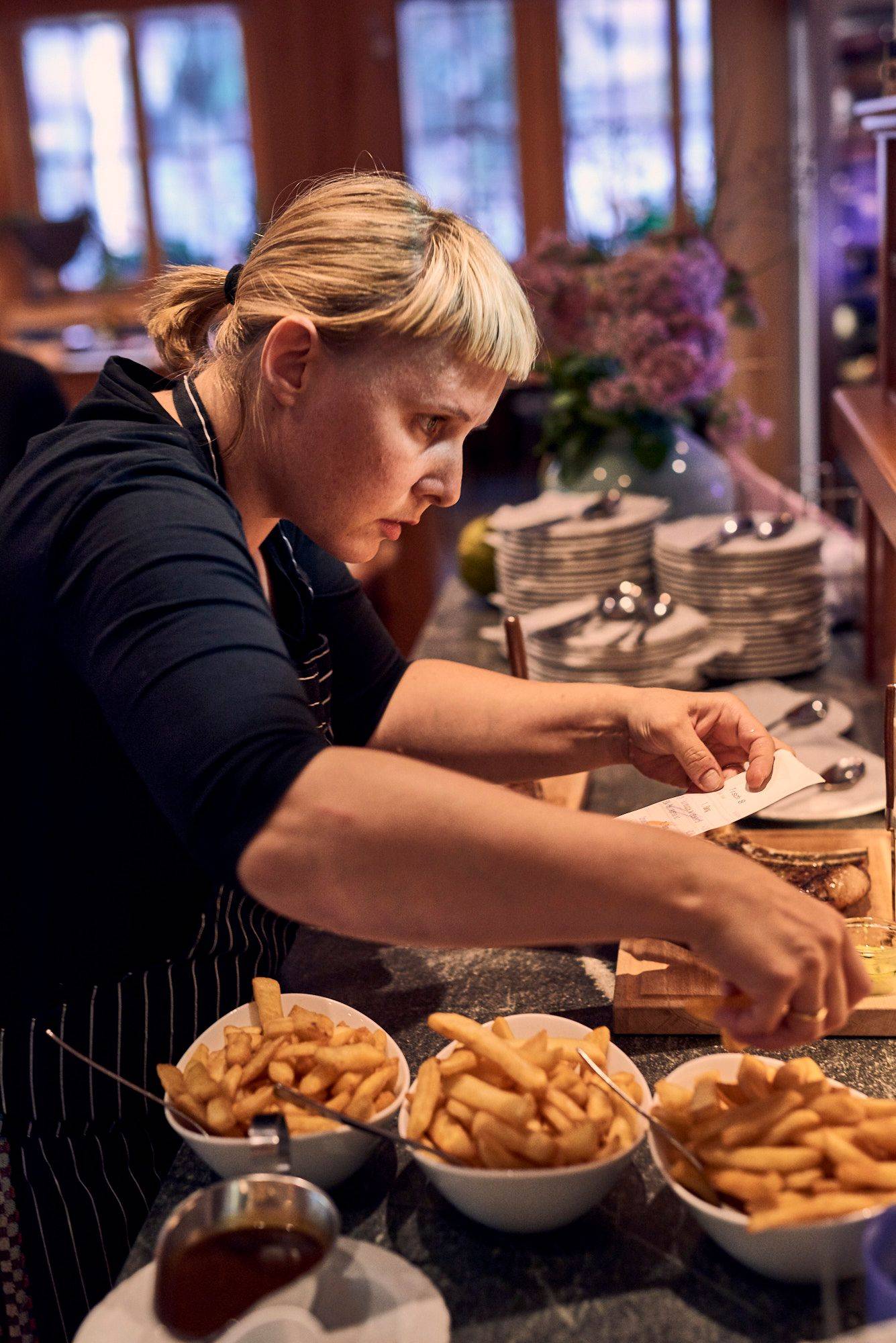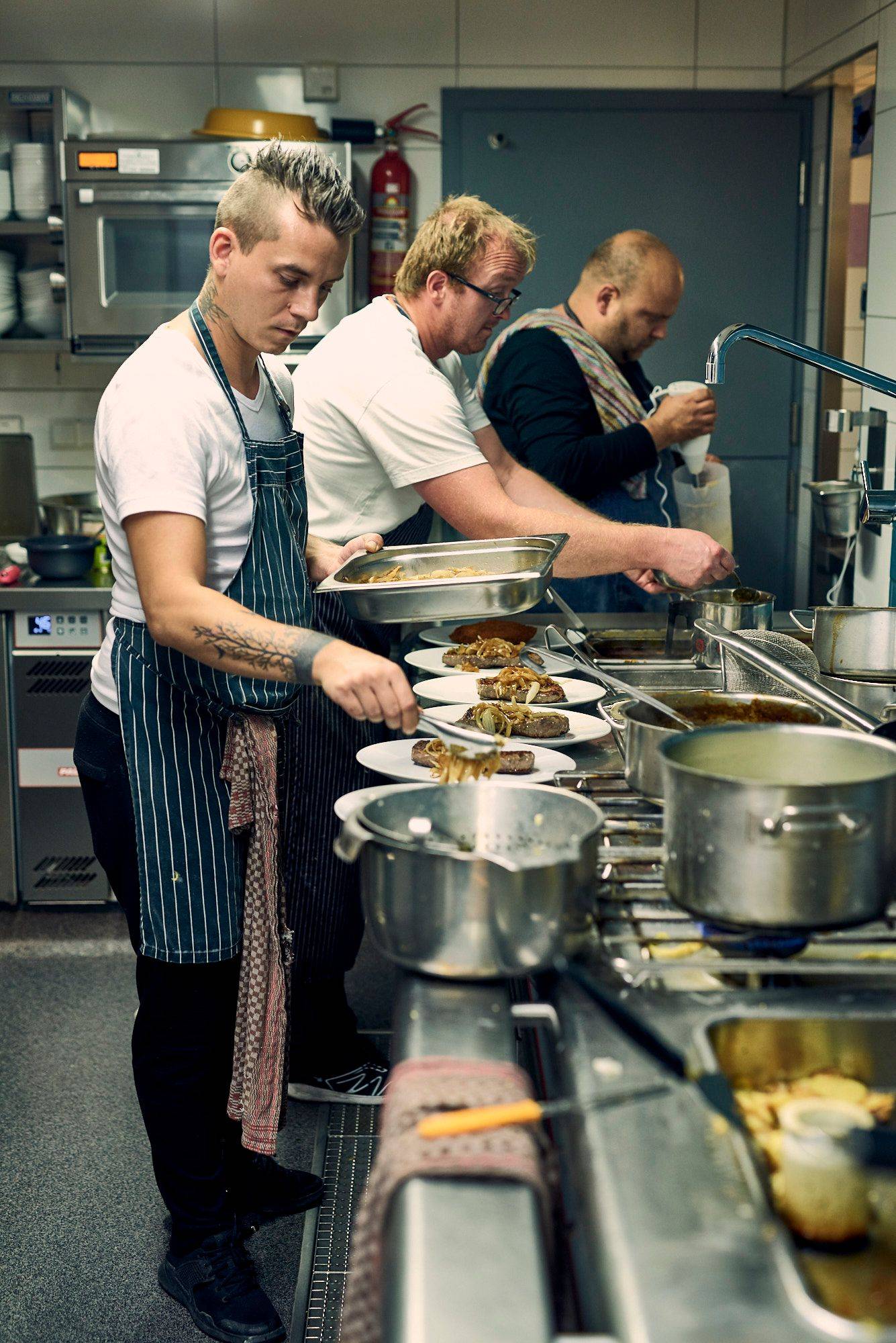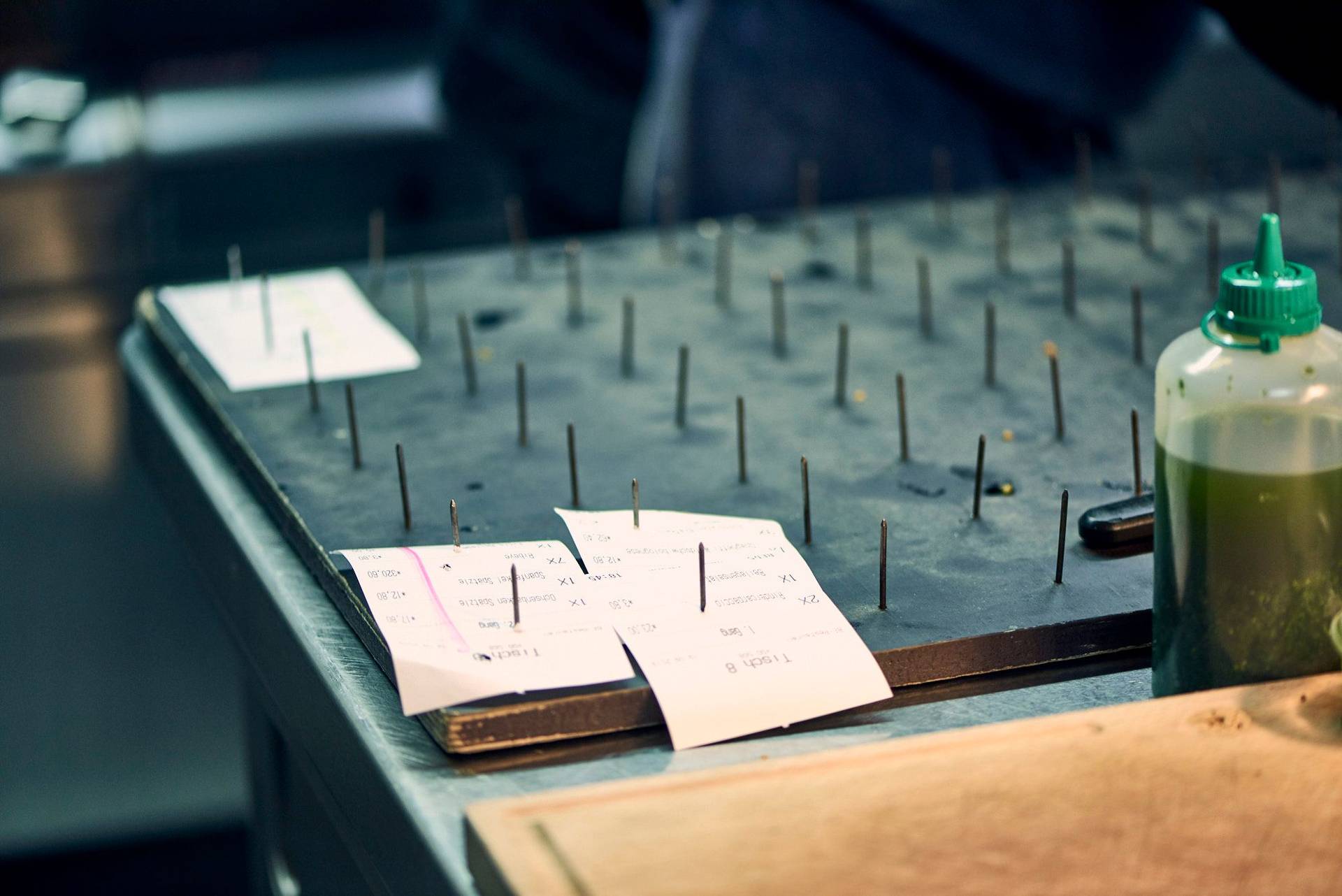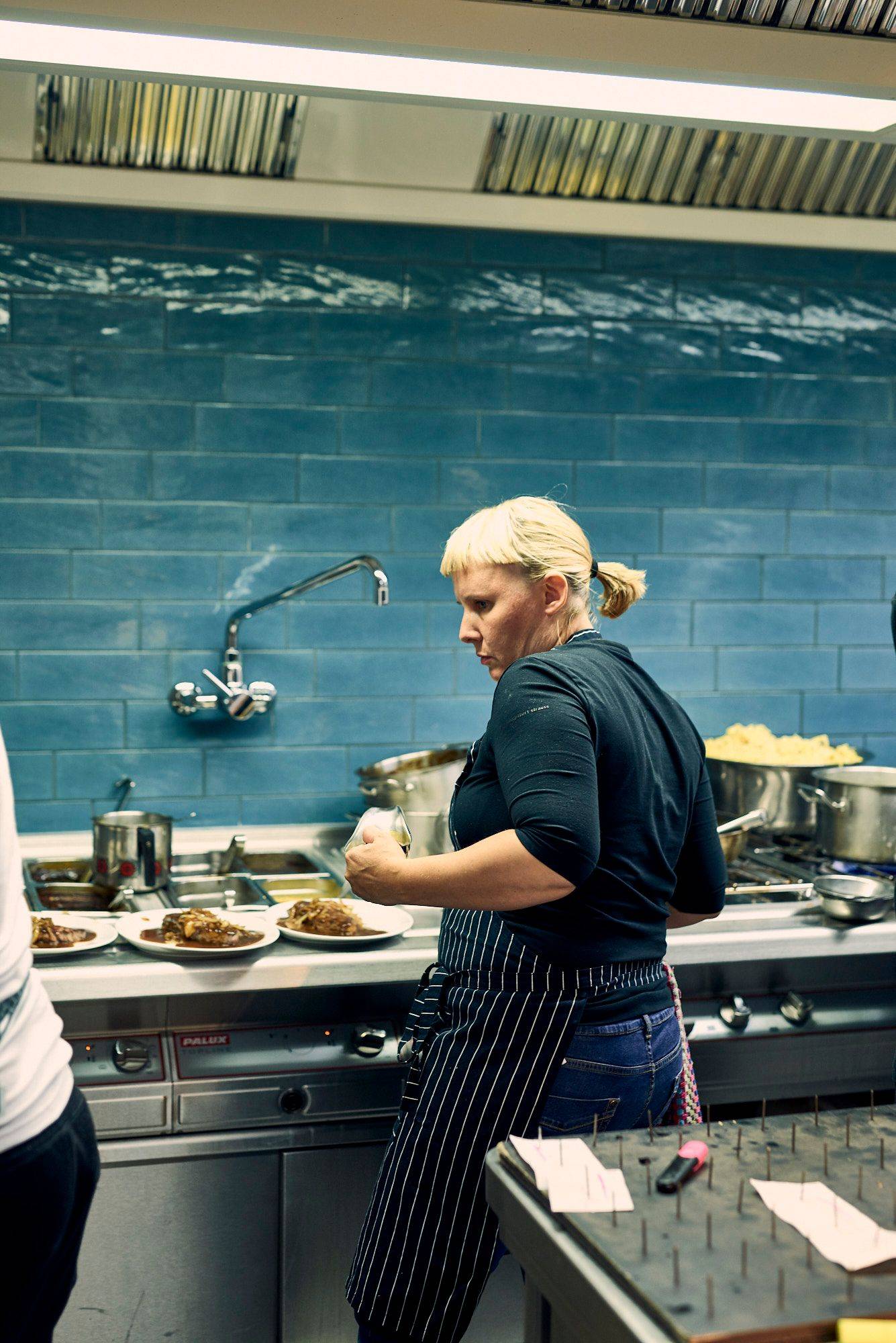 Newsletter
Can't get enough?
Get some secret ingredients through our newsletter!