Story
Seezeitlodge at Bostalsee – cooking with friends
Producers | Restaurants & Bars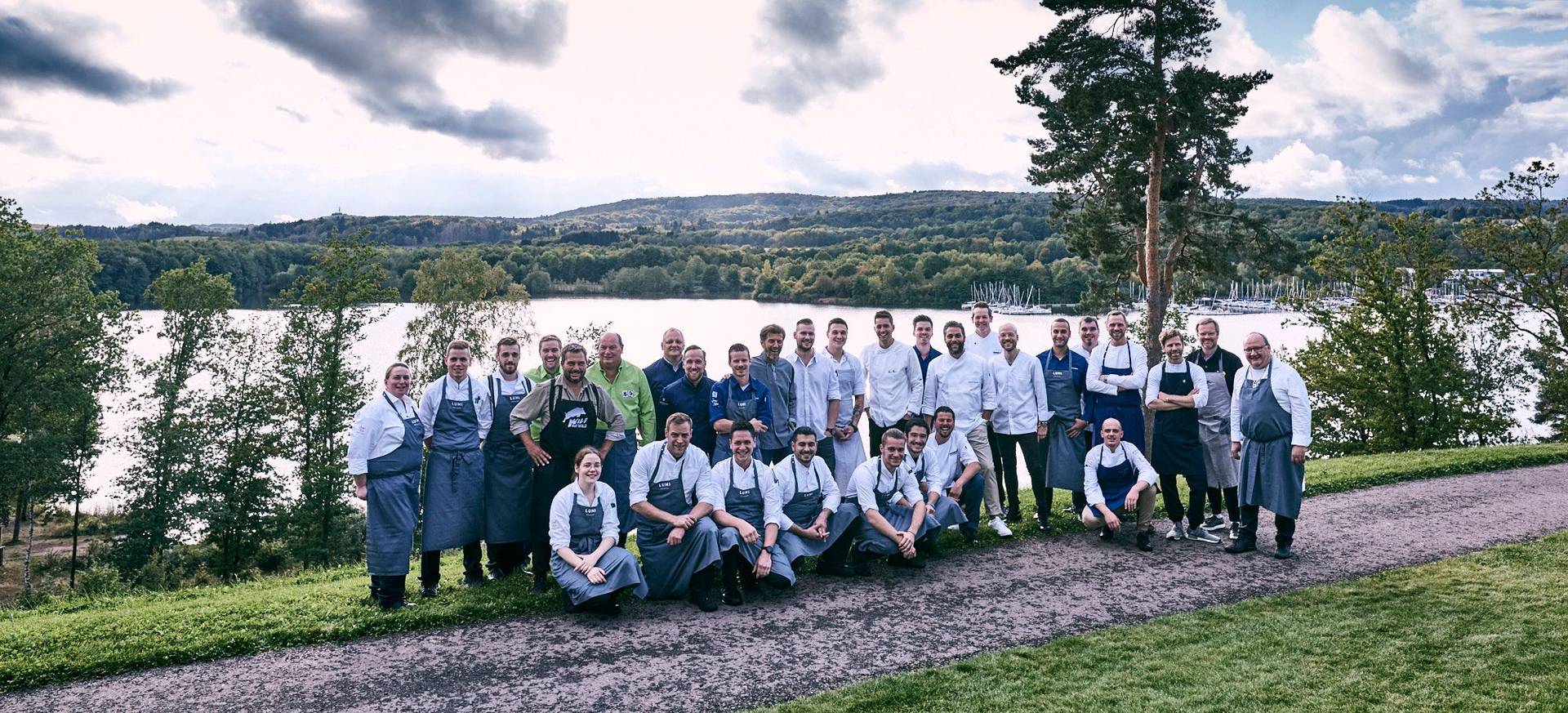 This article contains advertising.
Culinary events like this are always very exciting for the guests, but also for the guest chefs. You can't be sure how you'll do in a foreign kitchen, but it's certainly a great opportunity to meet new colleagues and catch up with old friends. I had the chance to cook at the beautiful Seezeitlodge Hotel & Spa. The hotel is surrounded by greenery, built close to the water and that's exactly why it's such a beautiful place. A free spirit yet grounded, exposed on a small, wooded cape - with proud views of Bostalsee in the Sankt Wendeler Land.
Connected to the regional cultural history, the Celts already settled in the Saar-Hunsrück Nature Park in the north of Saarland. The forest still houses the stone witnesses of this culture, the famous Celtic ring wall in Otzenhausen is only a few kilometers away from the hotel. "We feel connected and committed to this biography." Kathrin & Christian Sersch, the owners, want to invite their guests to be inspired. Whether wellness, culinary, architecture or design - ancient knowledge about life rhythms, seasons, nature rituals and medicinal herbs flows as a Celtic reference into the relaxation and enjoyment.
Kathrin & Christian Sersch live this vibe and have managed to build a team spirit that makes it a very nice place to be part of the Seezeitlodge family. Each of the team members was just very respectful, friendly and a pleasure to connect with.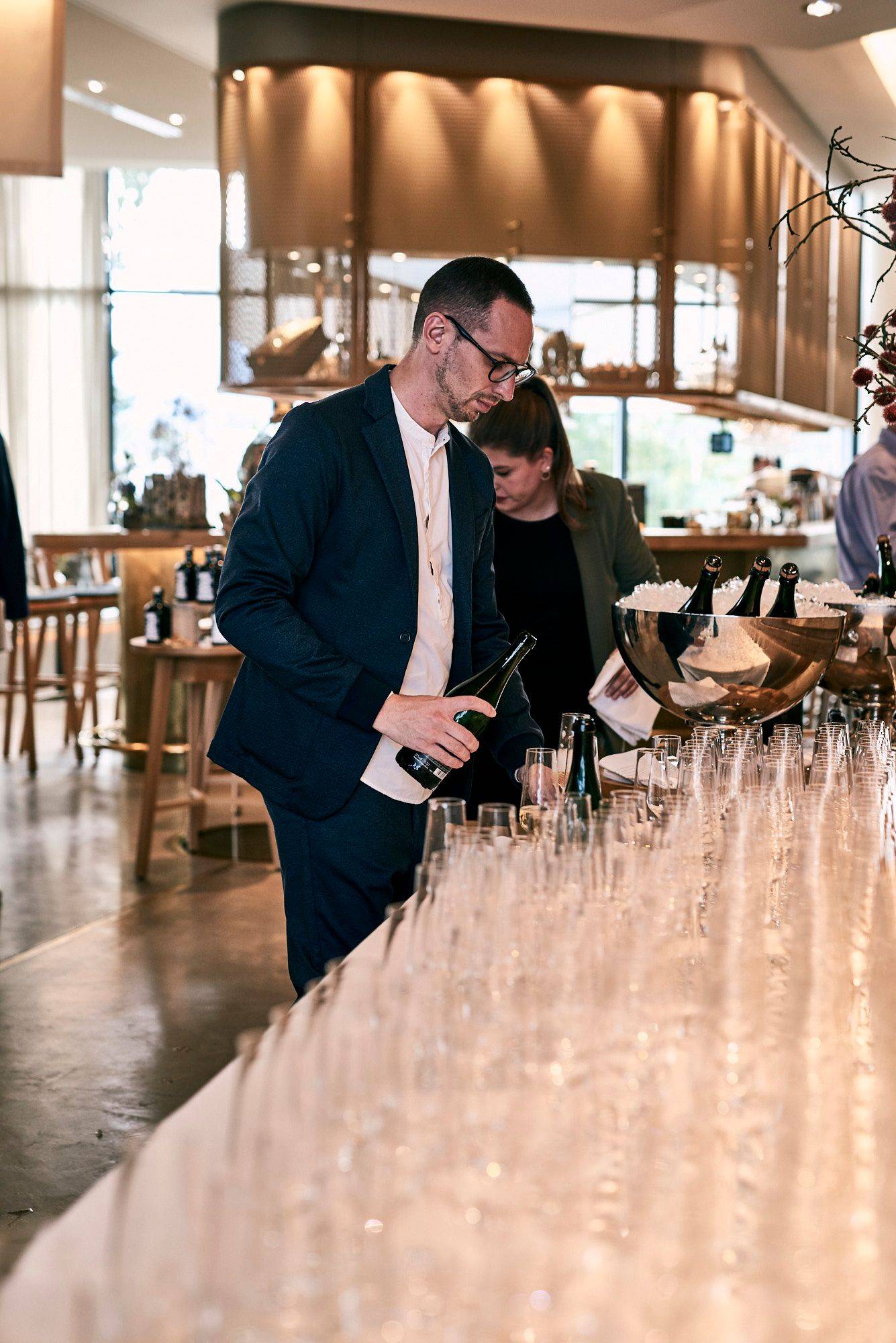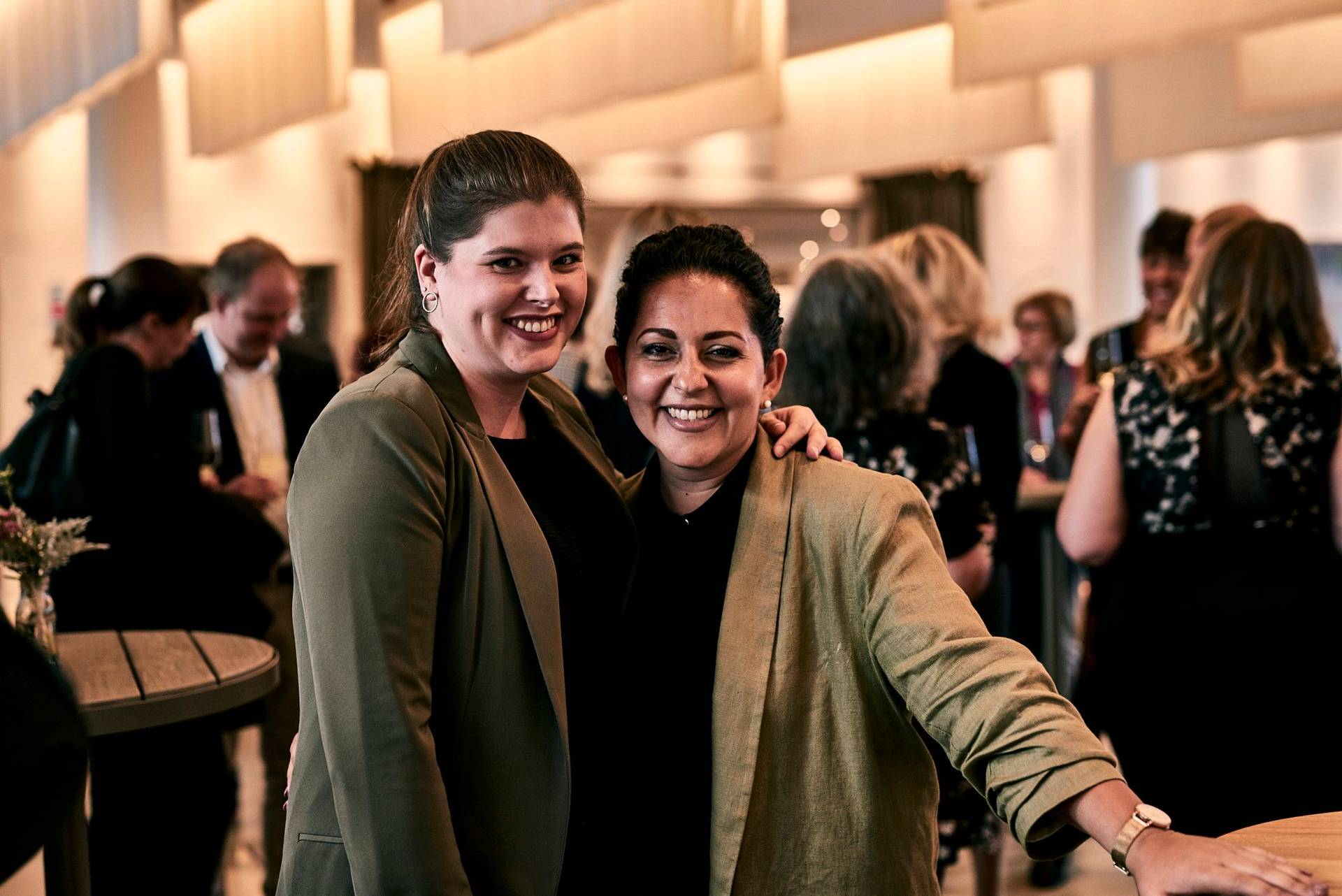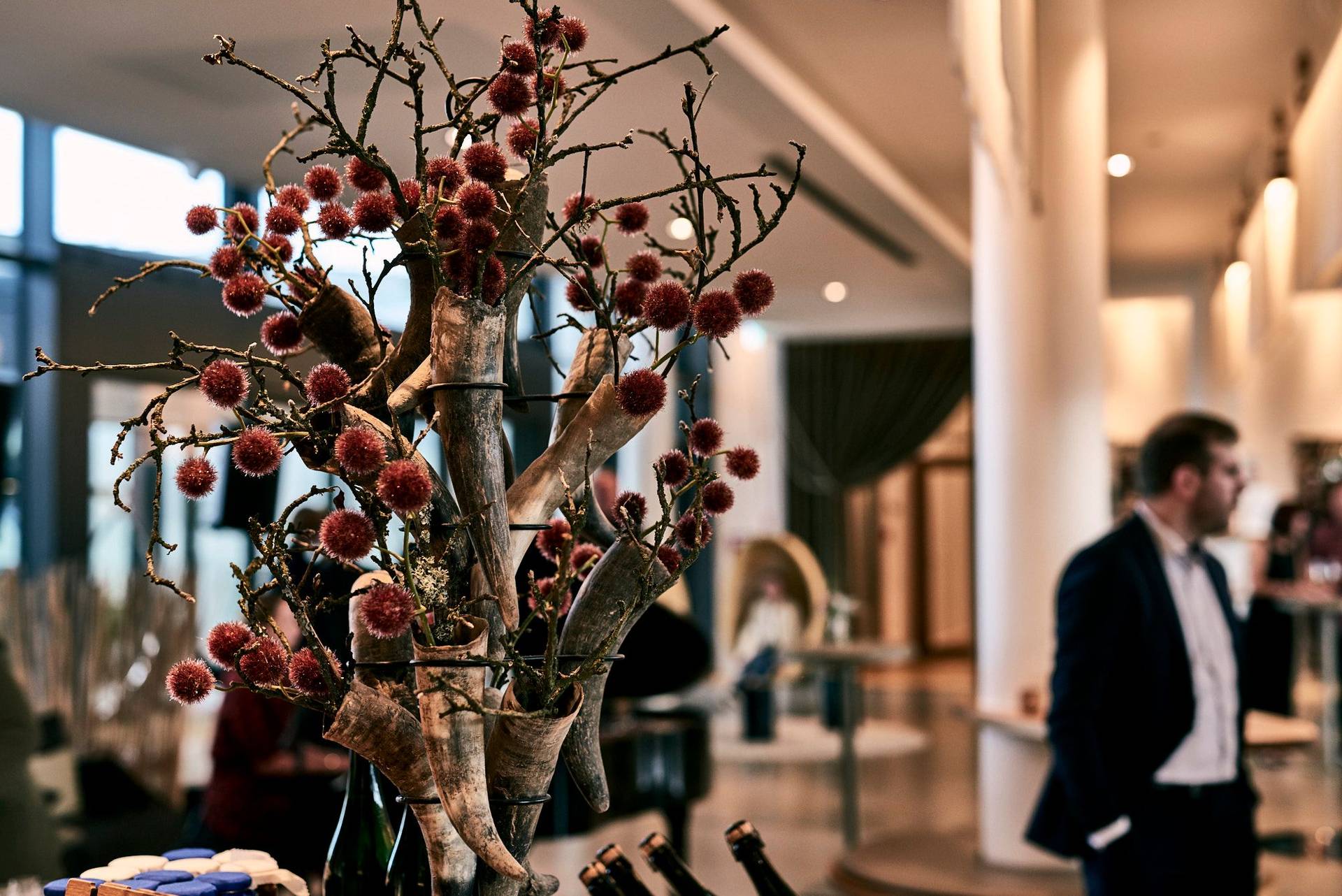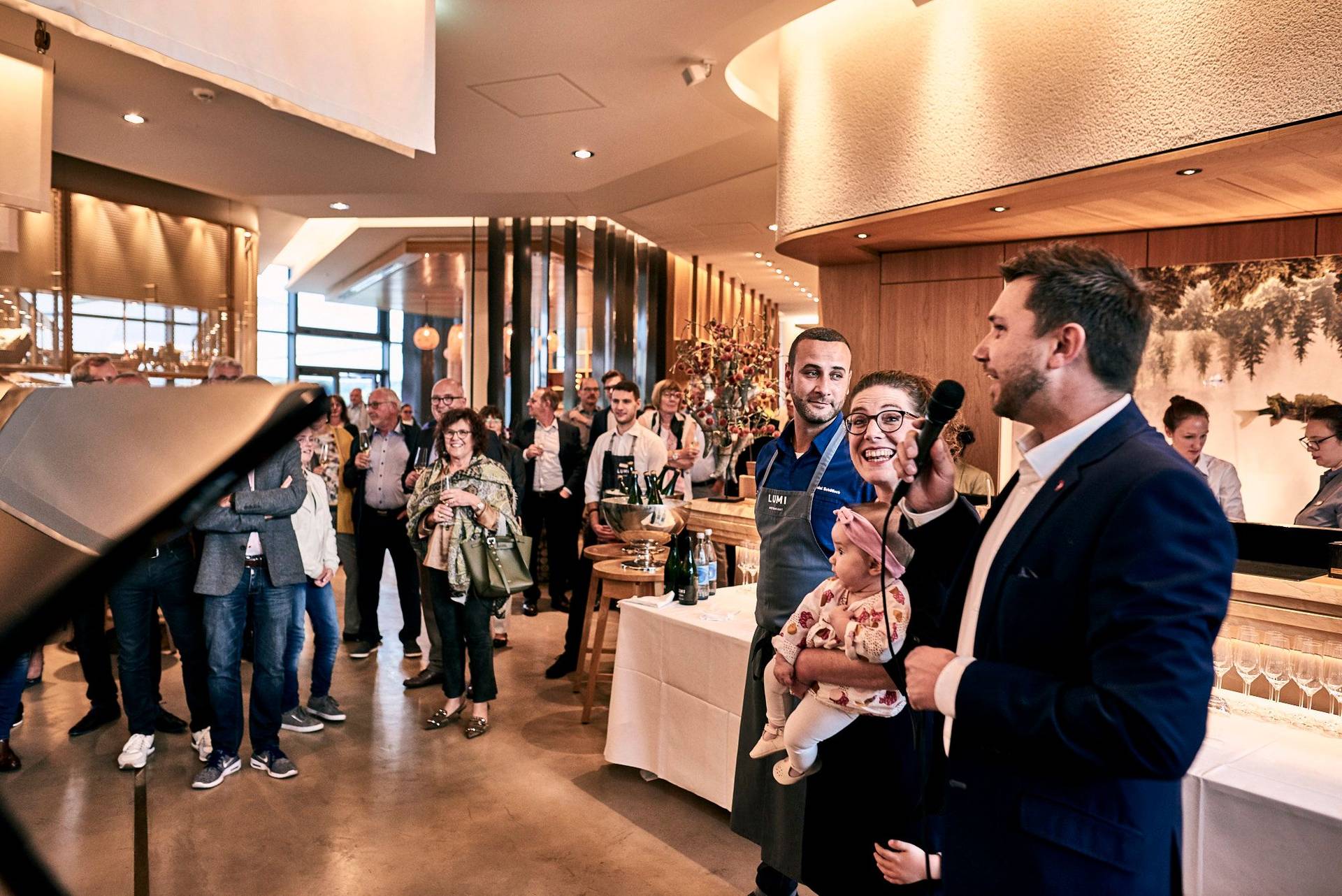 The culinary part
From the very beginning, Daniel Schoefisch has been a part of the Seezeitlodge family and responsible for all culinary aspects of the hotel. Daniel's vita is as impressive as it gets. Born in Berlin, he earned his master's degree in cooking at the Heidelberg Hotel Management School and was a very successful member of the German national culinary team in his younger years. He cooked in various top hotels and eventually his path led him from Vienna to the Seezeitlodge. Daniel has a great knowledge of cooking but is also very enthusiastic towards his team and new challenges. Every day he satisfies his guests with regional ingredients and fine cuisine, but always works to develop things further.
His idea of a culinary meeting was enthusiastically received by Kathrin and Christian and about 200 guests were lucky enough to be part of this great evening. All guest chefs were asked to create a "culinary business card" and came up with different dishes that best represented their cooking skills. The result was a great mix of ideas that became a true culinary experience for all attendees. Each chef set up their own station and guests could simply float from chef to chef while sipping on a nice glass of wine. If you ask me, being able to step into a professional kitchen and observe what is usually done in secret, is a fantastic opportunity to create a dialogue between guests and chefs.
Below you will find some impressions of this fantastic evening and the dishes served.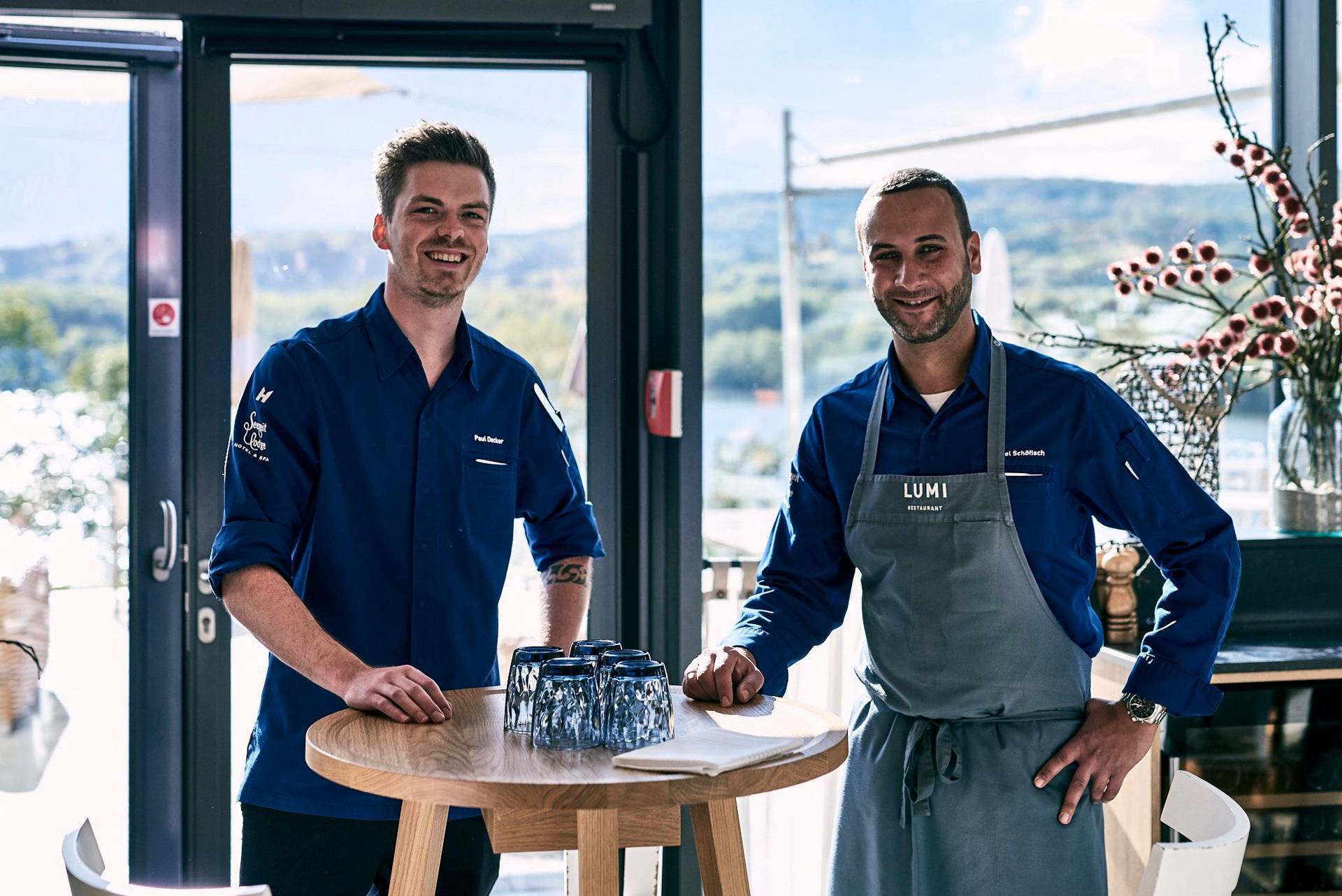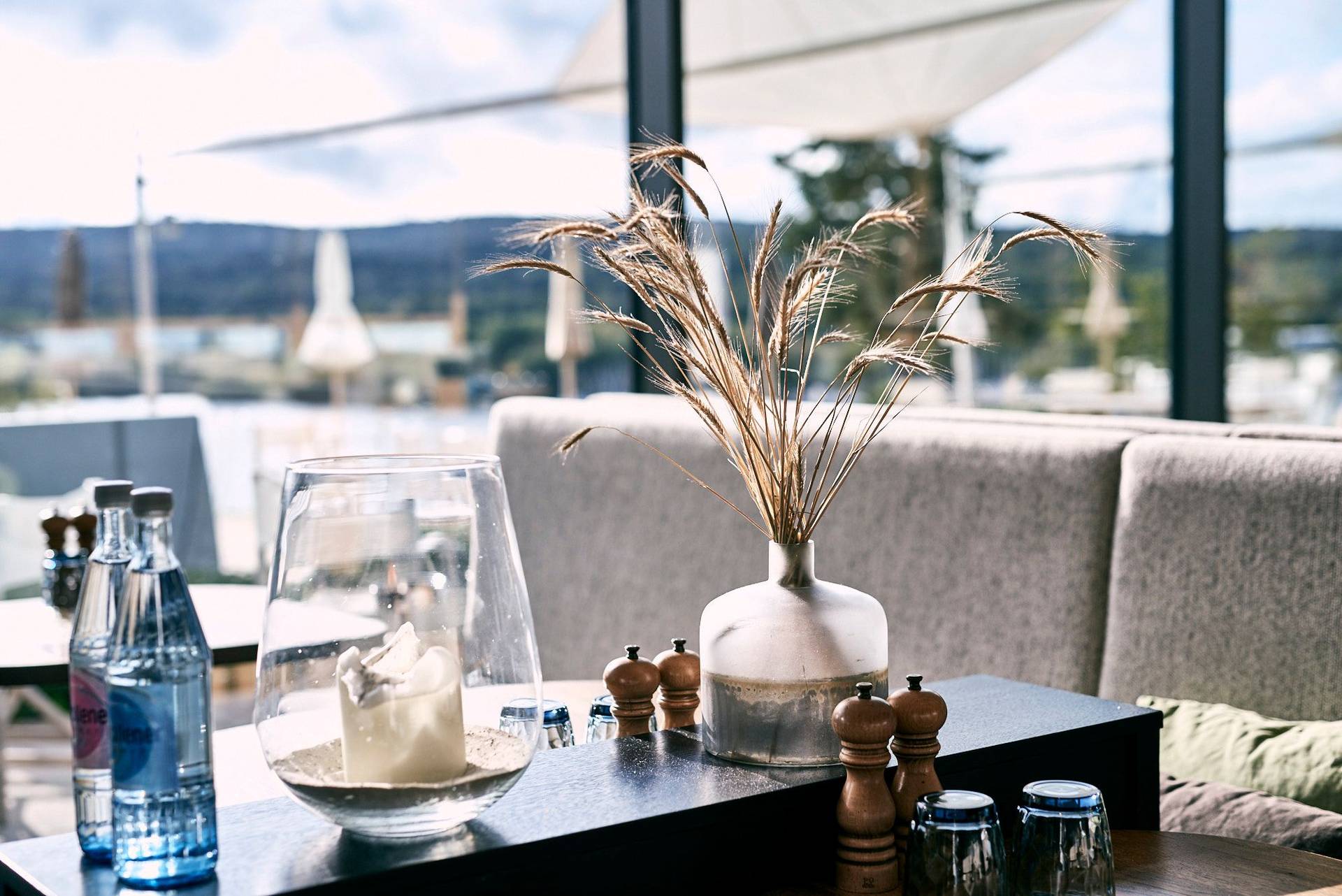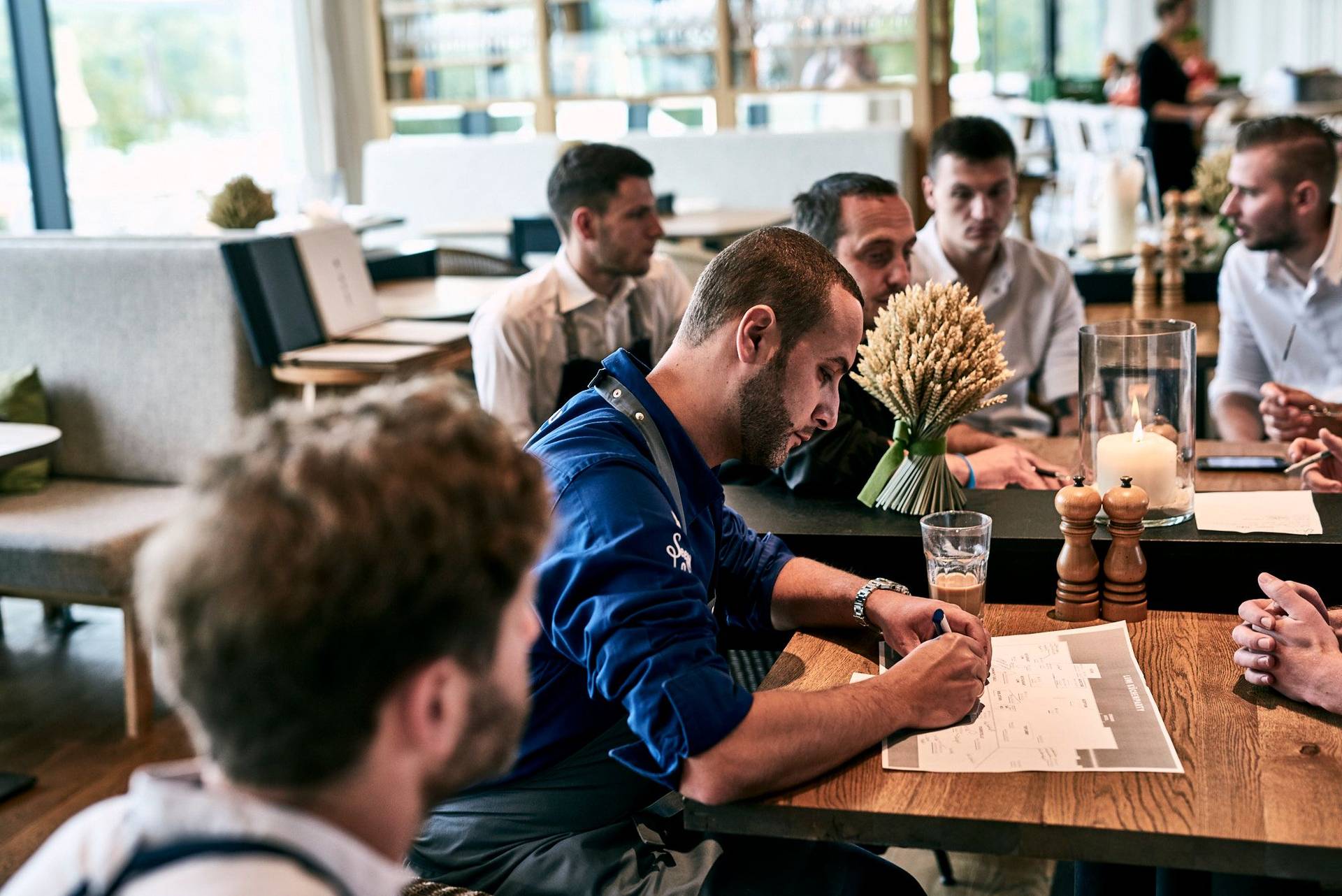 Felix Petrucco
"Yellow Vegetables, Aji Amarillo& Lemon"
Felix, the kitchen director of the Park Hyatt Hotel Abu Dhabi and I have known each other for years, competed on the national culinary team, cooked together in a few restaurants and were even roommates for a while. His cooking skills have always impressed me and his dedication to cooking is so enormous, you can just taste it in his creations. Felix made a wonderful vegan appetizer for the occasion. So simple, yet so delicious and sure to be on my table sometime soon. Another proof of good and contemporary nutrition.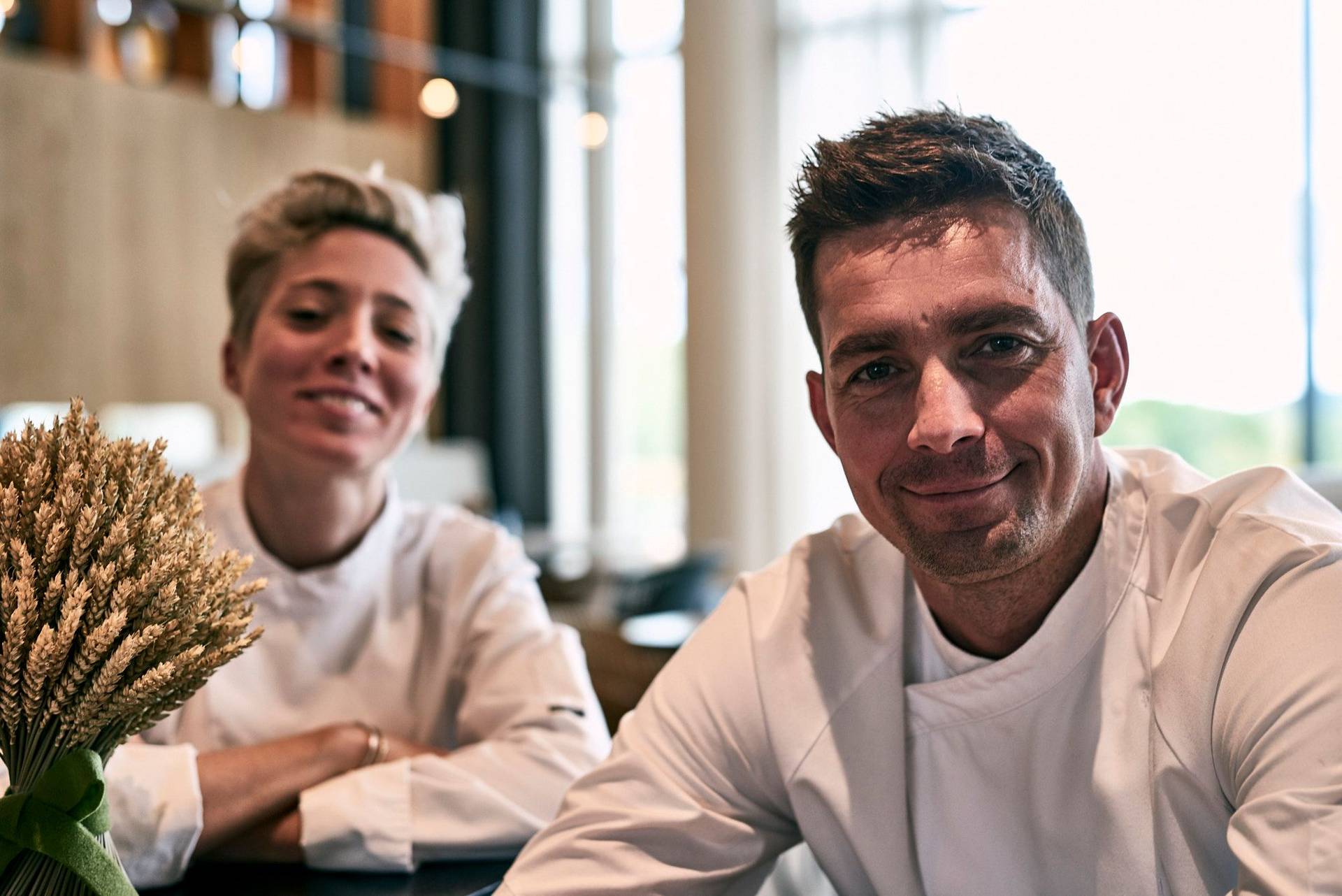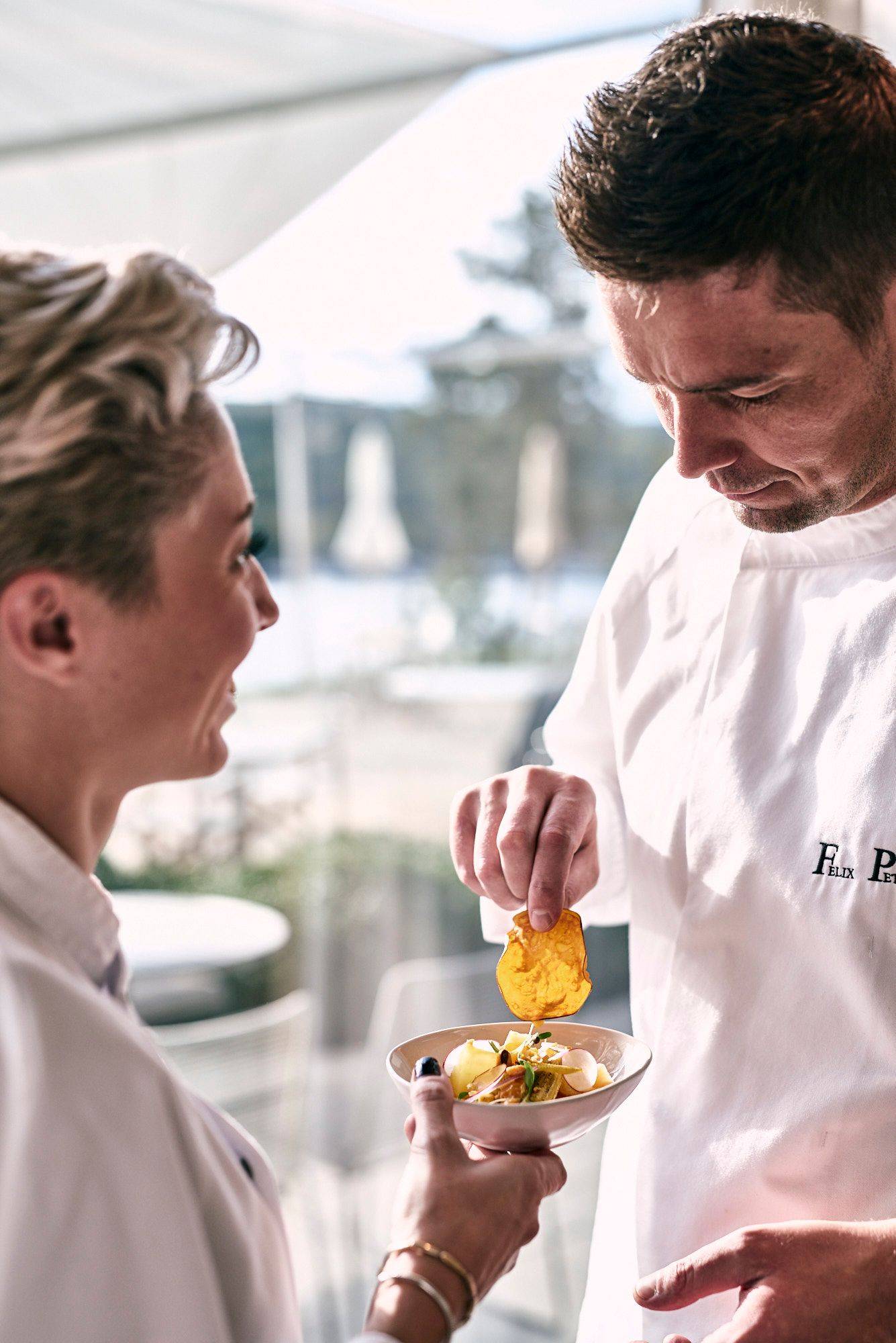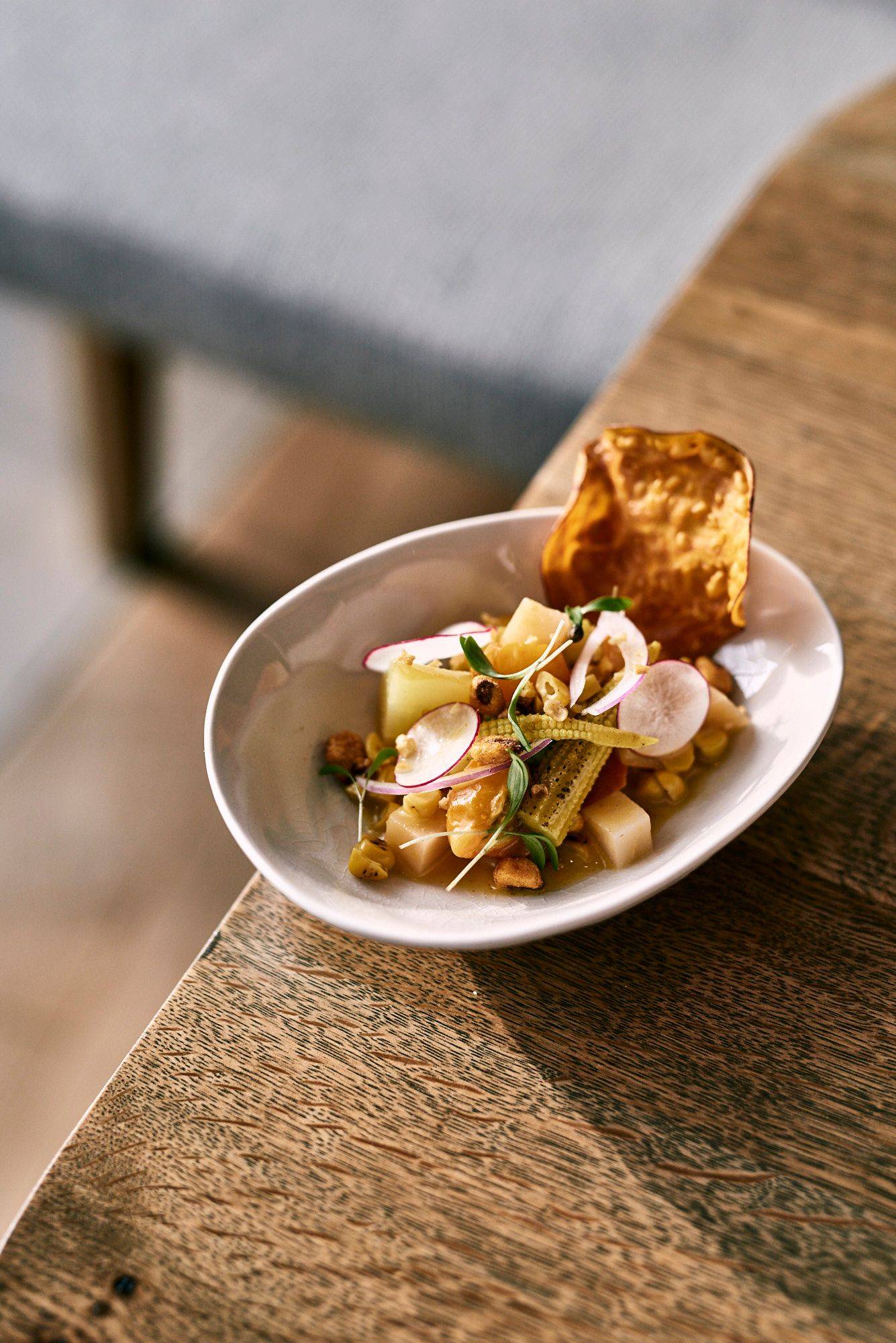 Eduard Dimant
"Tai ceviche of Sea Bream with Yuzu & Coriander"
Like Felix, I have known Eduard for many years and our paths have crossed many times, both professionally and privately. For a few years now, he and his partner have been running several successful restaurants in Vienna, where they serve delicious Japanese dishes that enchant many guests every day with their combination and minimalism. From Mochi restaurant, he prepared a Tai Ceviche of sea bream with yuzu & coriander for the lucky guests of this event. Wonderfully refreshing and a wonderful way to start this evening.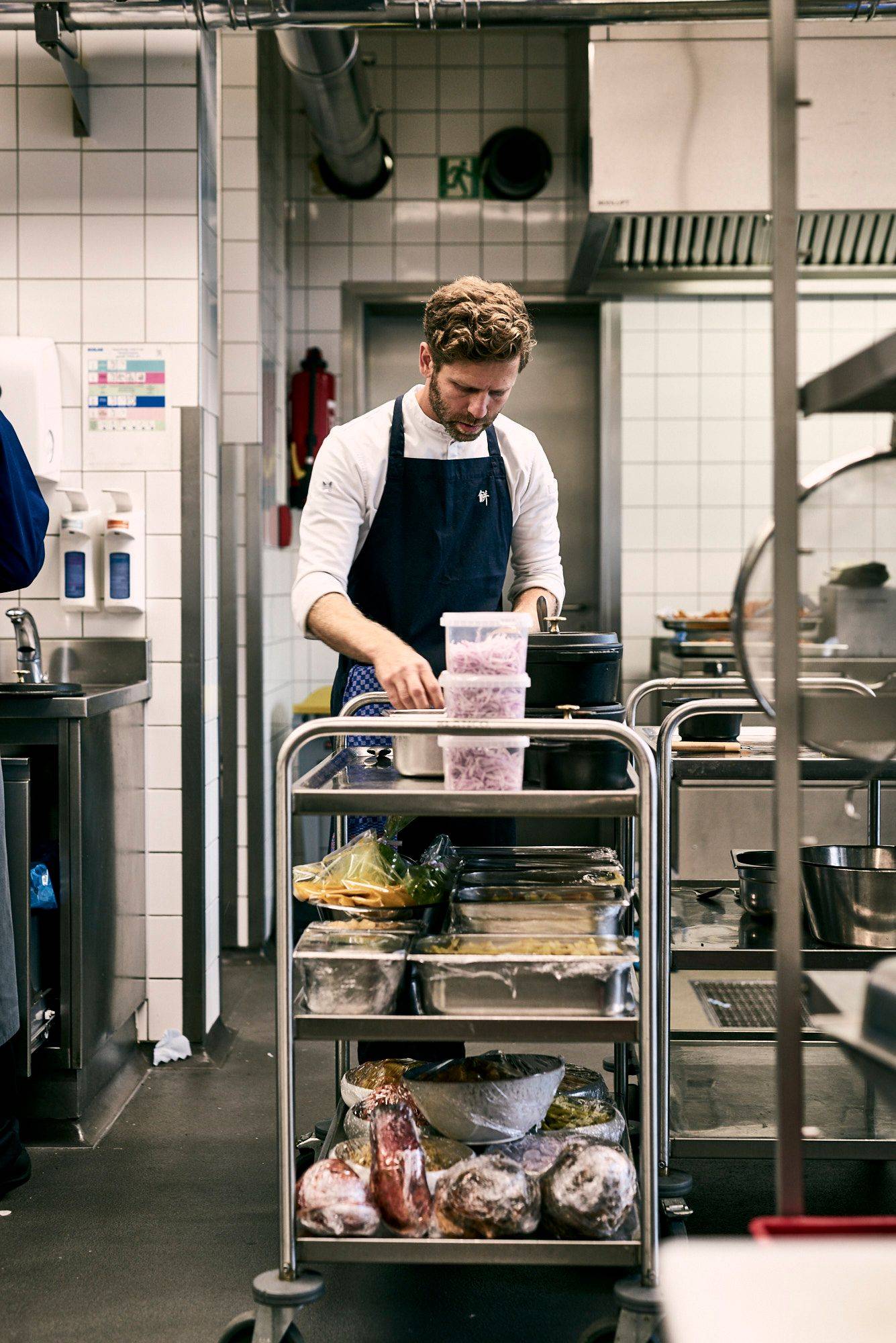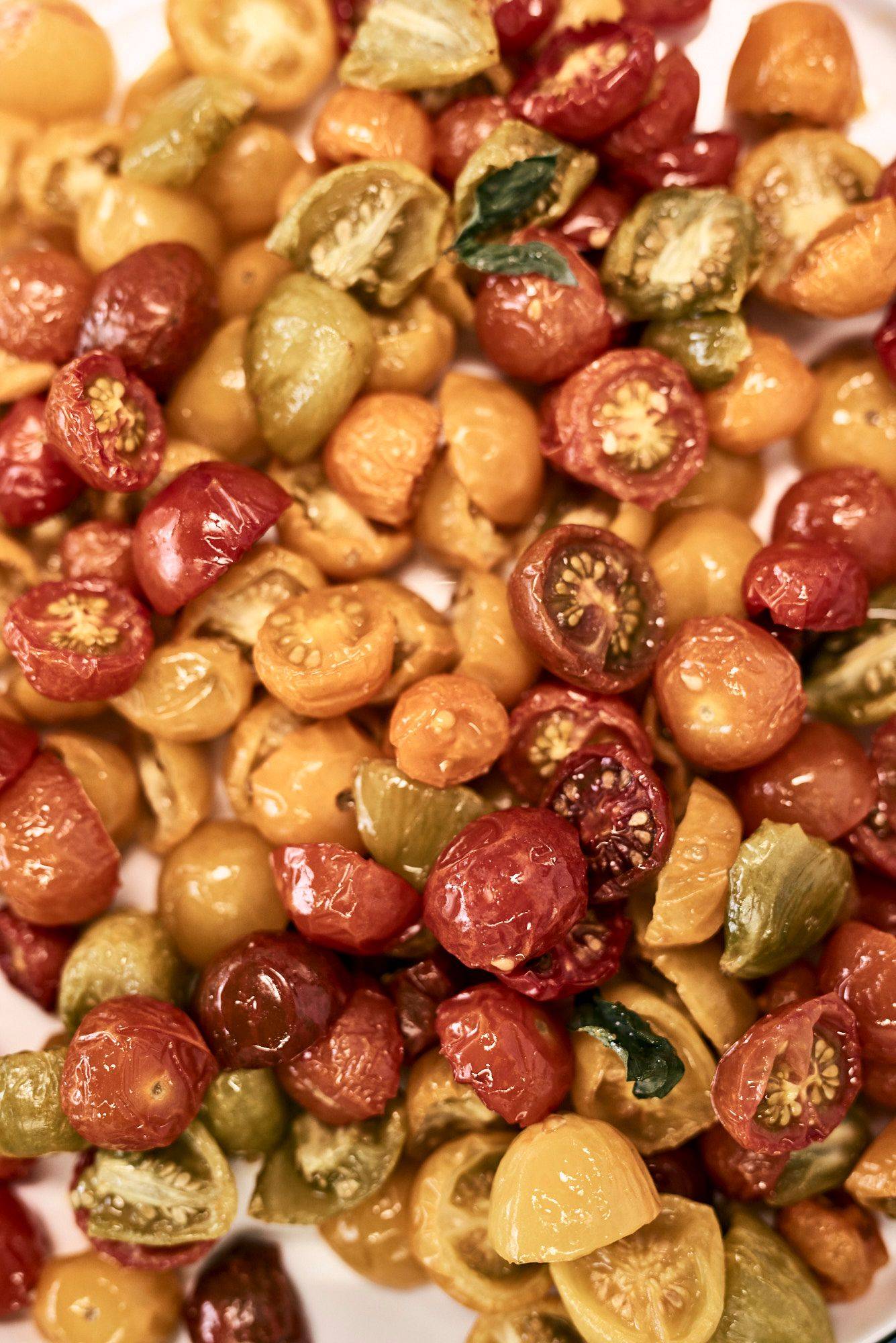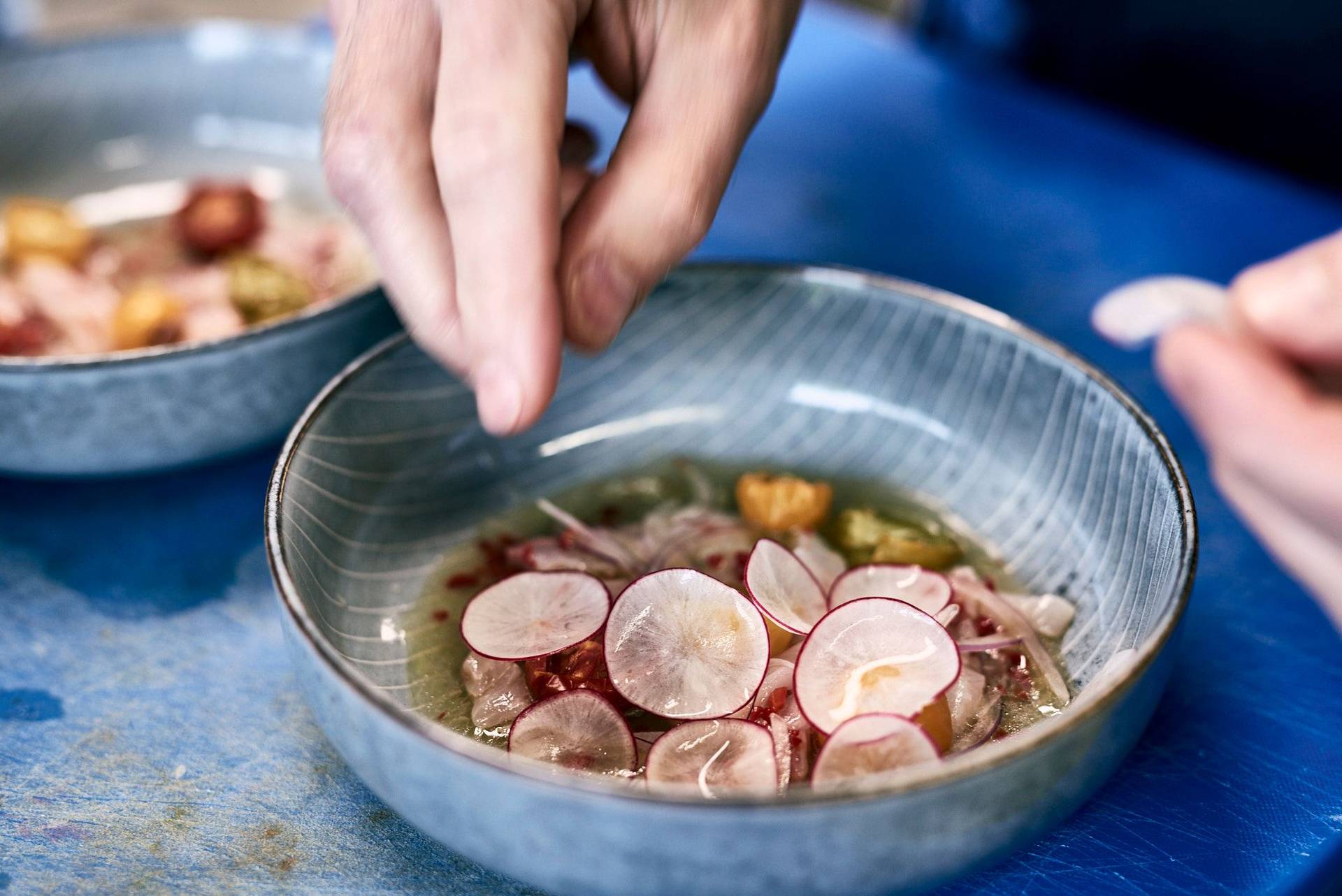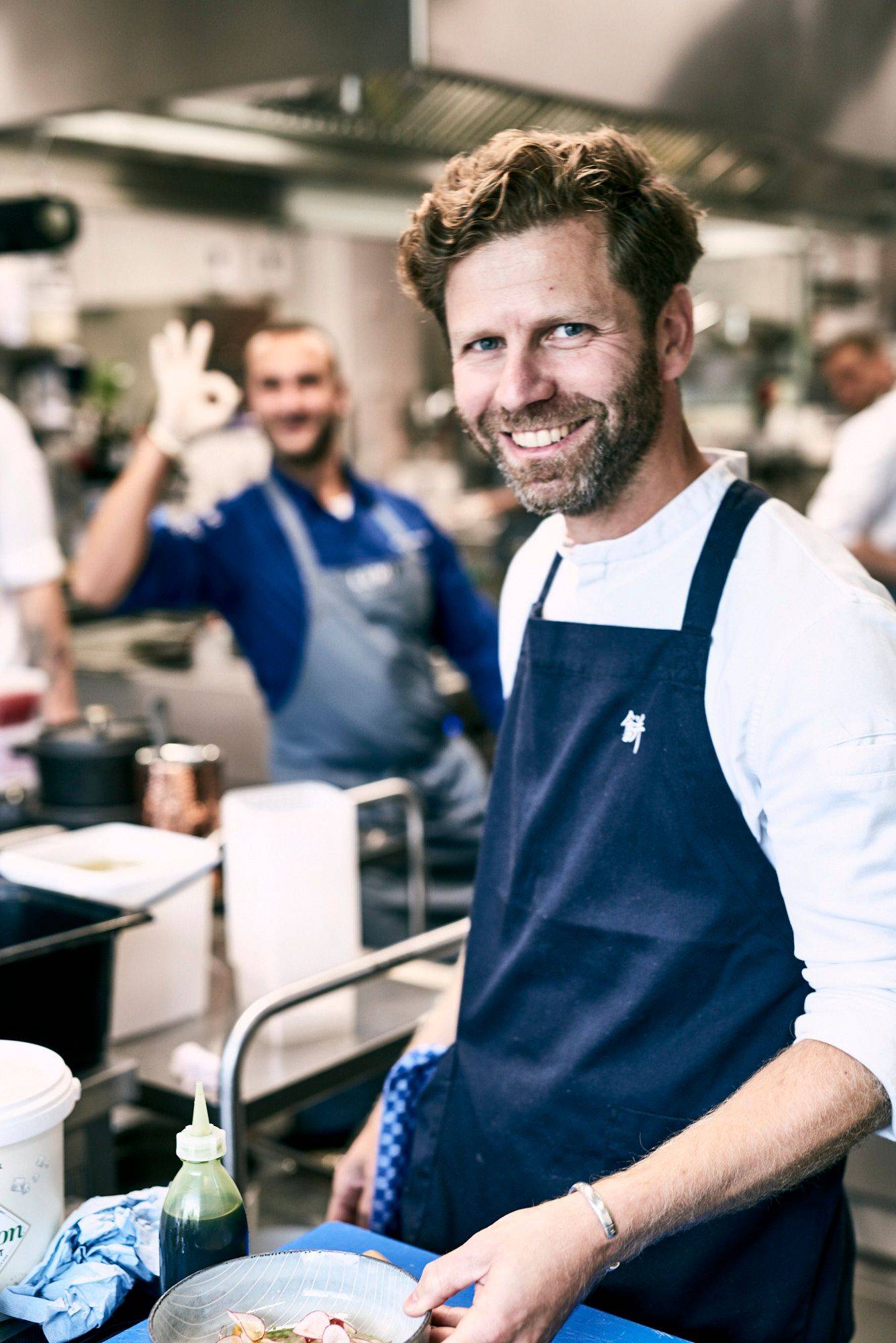 La Provencale
"Oysters & Condiments"
La Provencale, the Luxembourg supplier of many fine foods contributed a beautiful oyster bar to this evening, where guests probably felt like God in France with a glass of champagne. When slurping oysters, I always get wanderlust and think of many beautiful evenings in Brittany. Well chilled white wine, fresh oysters and a gentle breeze coming across the Atlantic, what more could you want? On this evening with the view of the Bostalsee no less good.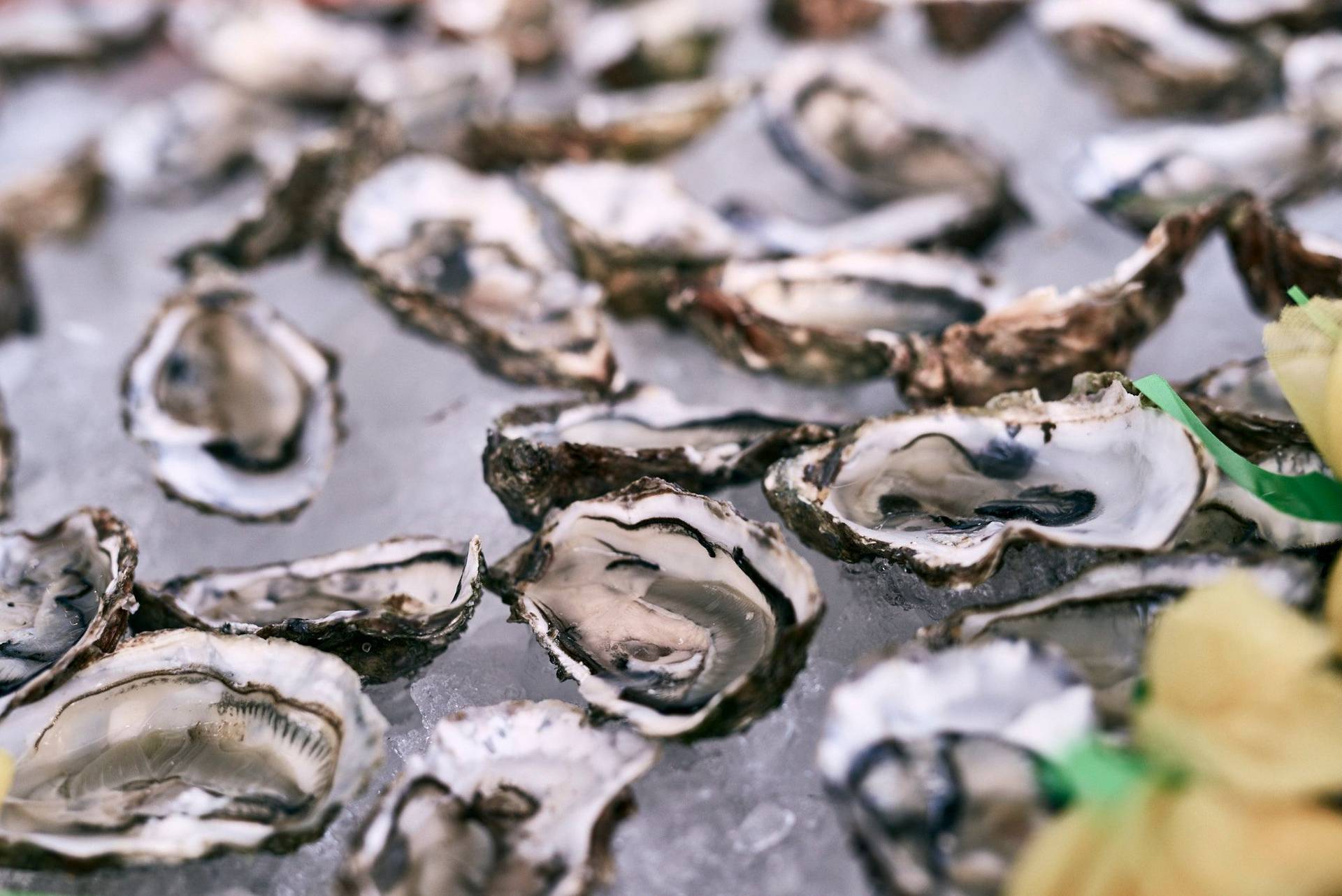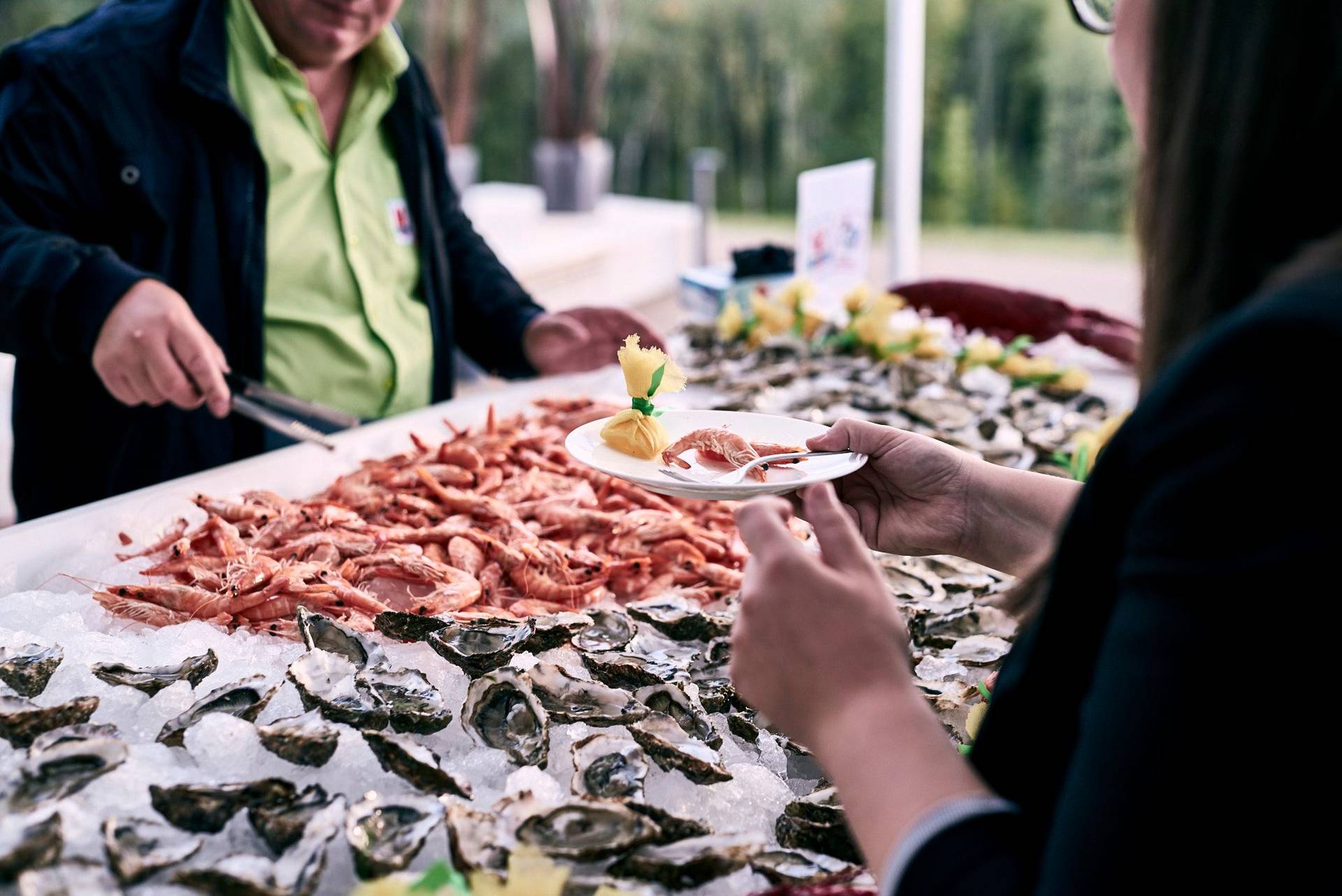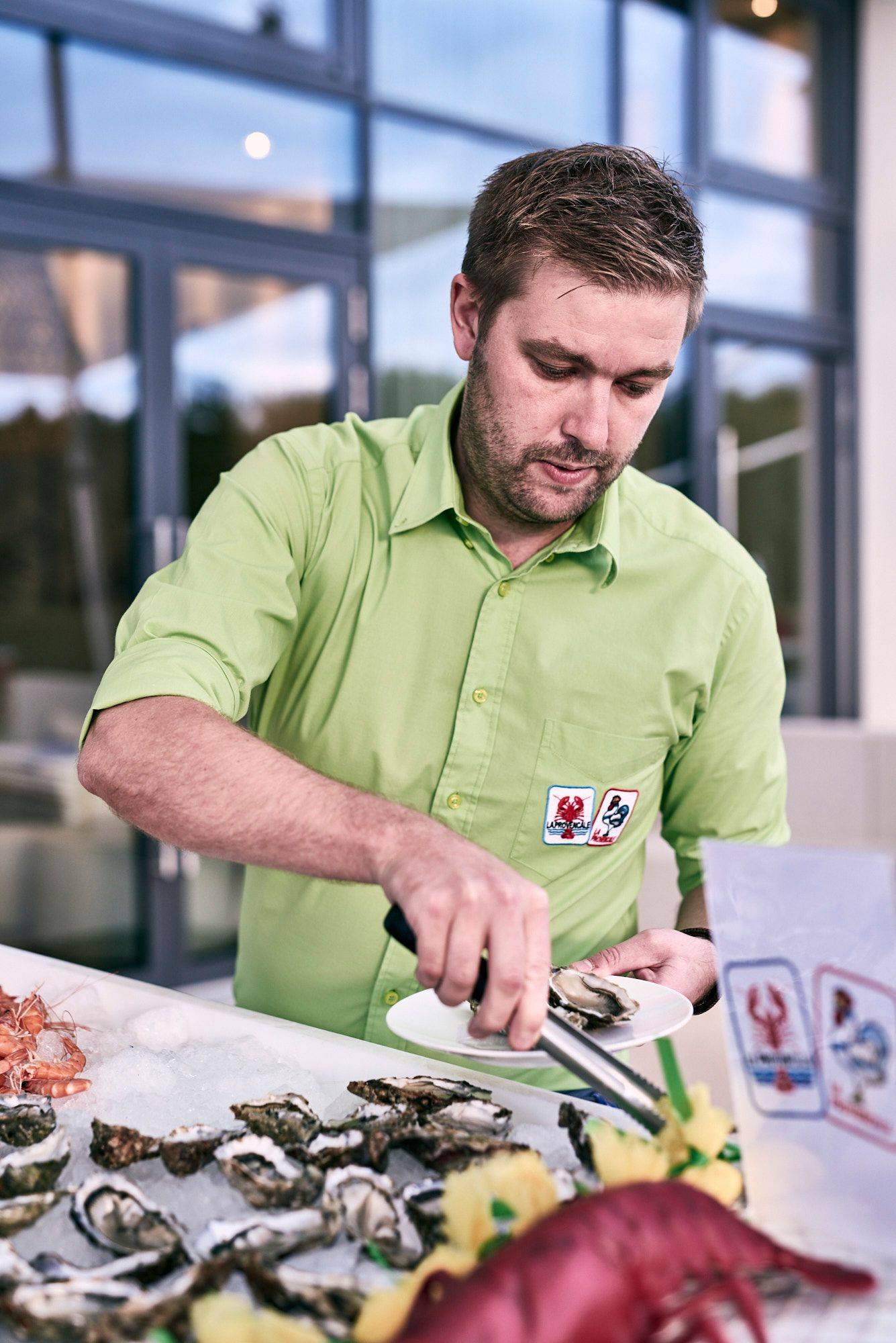 Stefan Knop & Peterberger Hunting Friends
"Stick Bread & Wild Boar from the wood fire"
Stefan runs his own restaurant, but he also bakes for the hotel. He told me that he couldn't live without baking and that's why he supplies the Seezeitlodge with fresh baked goods. Stefan was responsible for one of the essential things at the meal: the bread, or more precisely the stick bread. At first glance it might not sound so special, but who doesn't think back to the beautiful campfire evenings with stick bread. After talking to him in person (because he is a real character), it was quite an experience. The sourdough was aged for 36 hours while it soaked up some extra virgin olive oil. Then he turned the dough around beechwood sticks, which added flavor to the bread. In addition, the Petersburg Hunting Friends served a tender wild boar from the region, cooked over wood fire. No more and no less, but so delicious and served by two characters like the two gentlemen.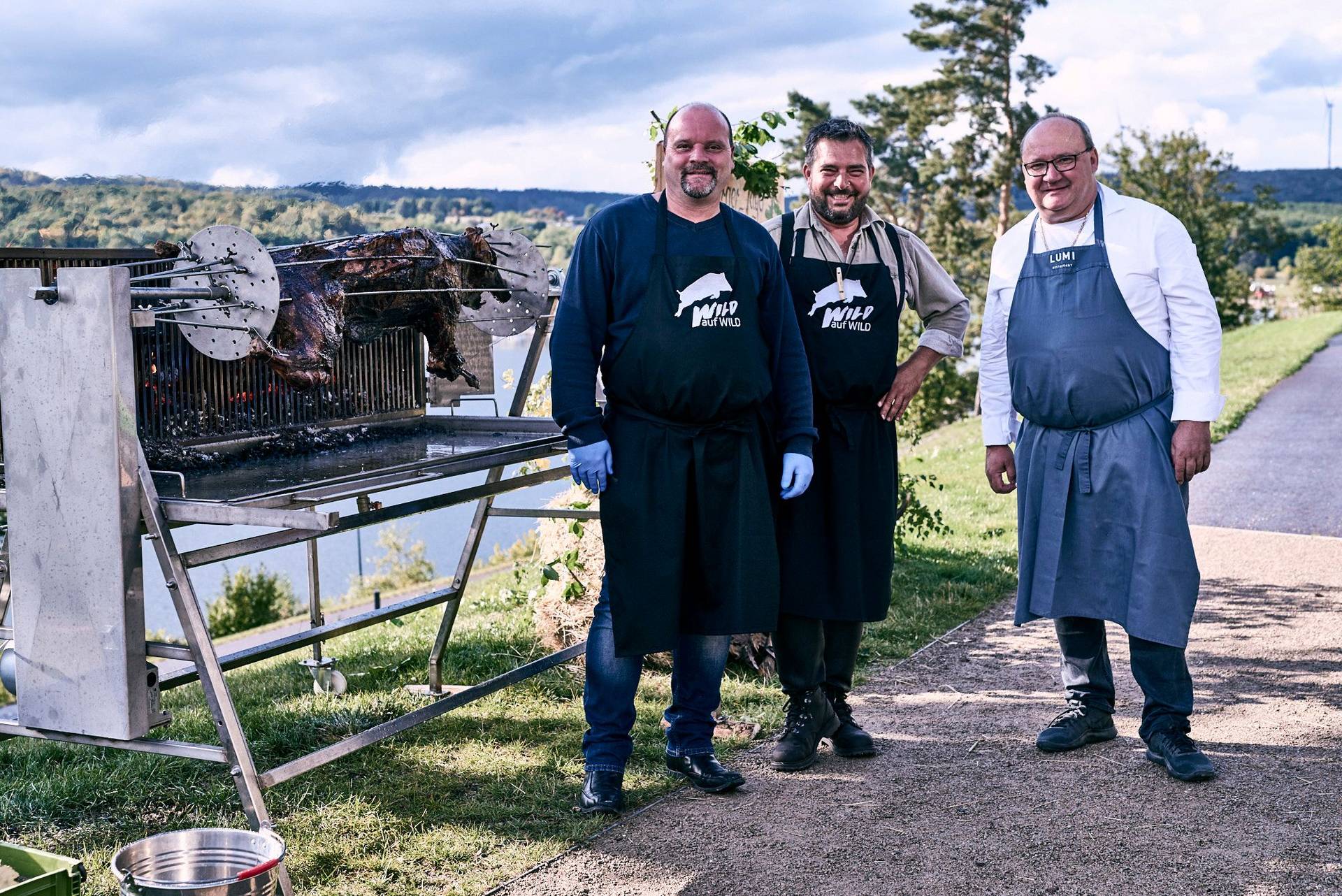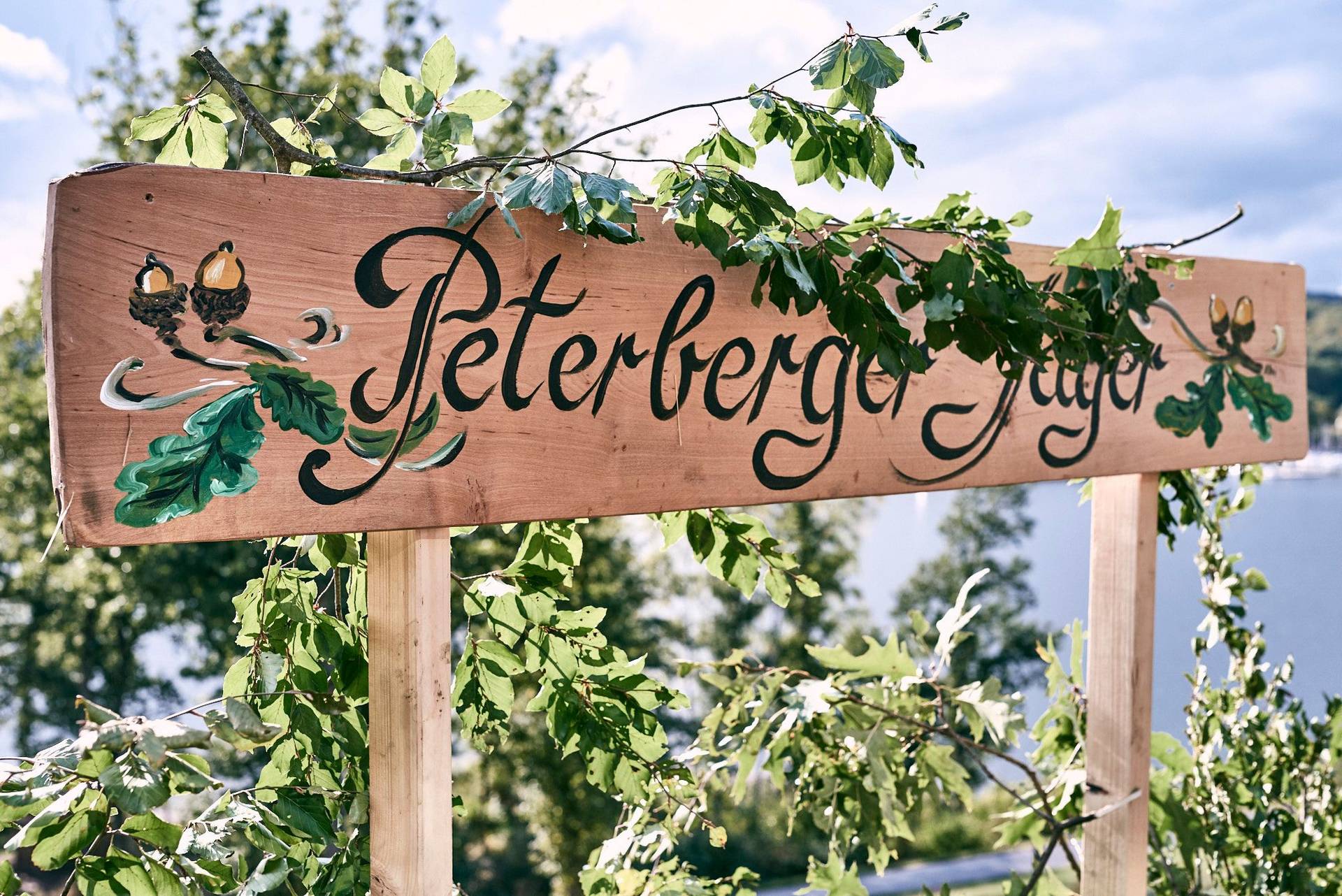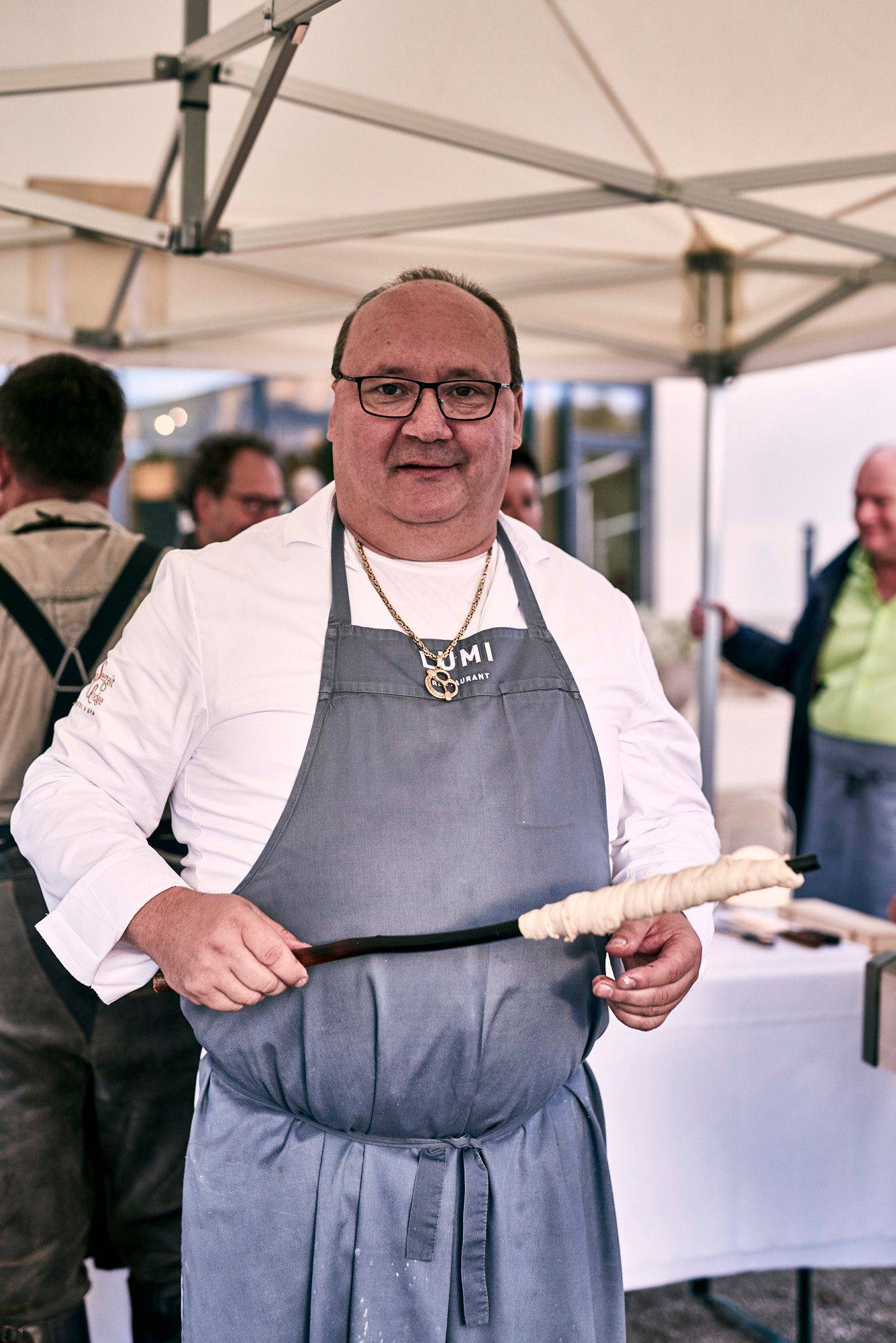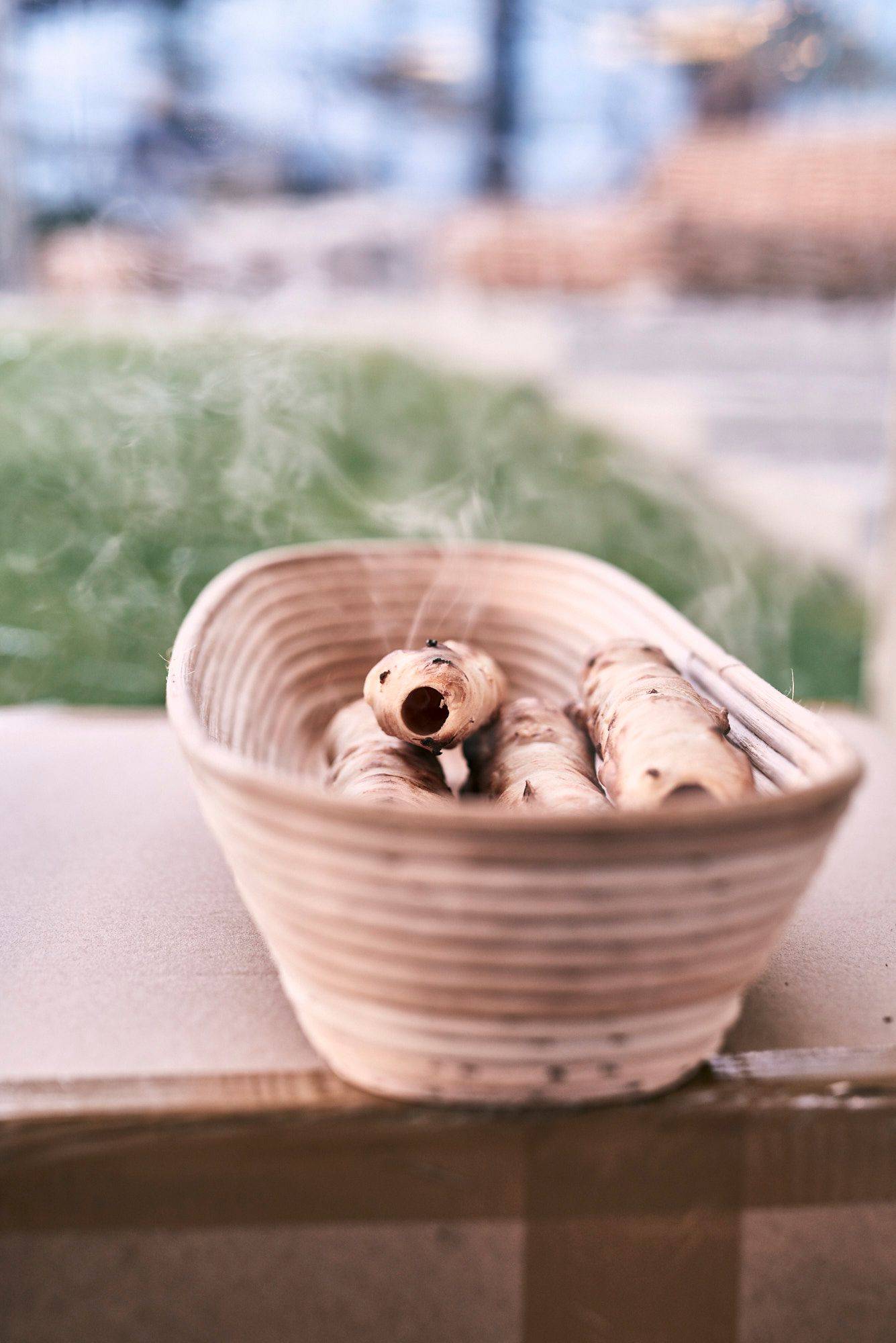 Johannes Schröder & Axel Klaproth
"Pumpkin Variation with Wendland Sheep's Cheese, Black Walnuts, & Watercress"
Johannes and Axel are also old acquaintances from my time at the Grand Hyatt in Berlin. Johannes is his own boss these days and not only runs several Küchenfreunde restaurants in Hamburg, but also can be seen on TV in the north of Germany or uses his know-how to advise other entrepreneurs in matters of gastronomy. Johannes is lucky enough to be able to grow many of the vegetables used in the restaurants himself on his parents' farm outside Hamburg and to spoil his guests with fresh ingredients. Johannes and Axel have brought along a delicious pumpkin course, of course with the specially grown pumpkins and products from the Lüneburg Heath.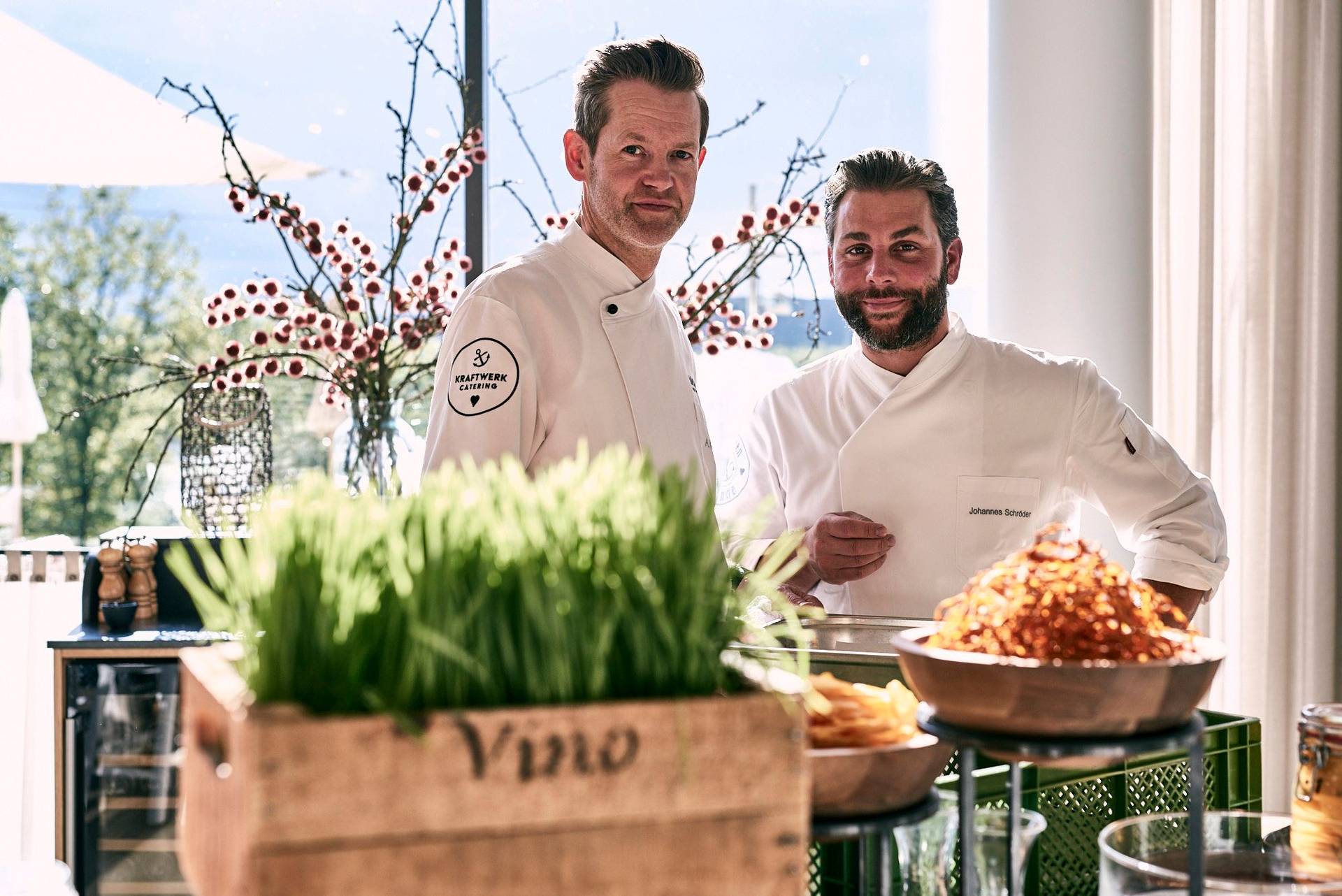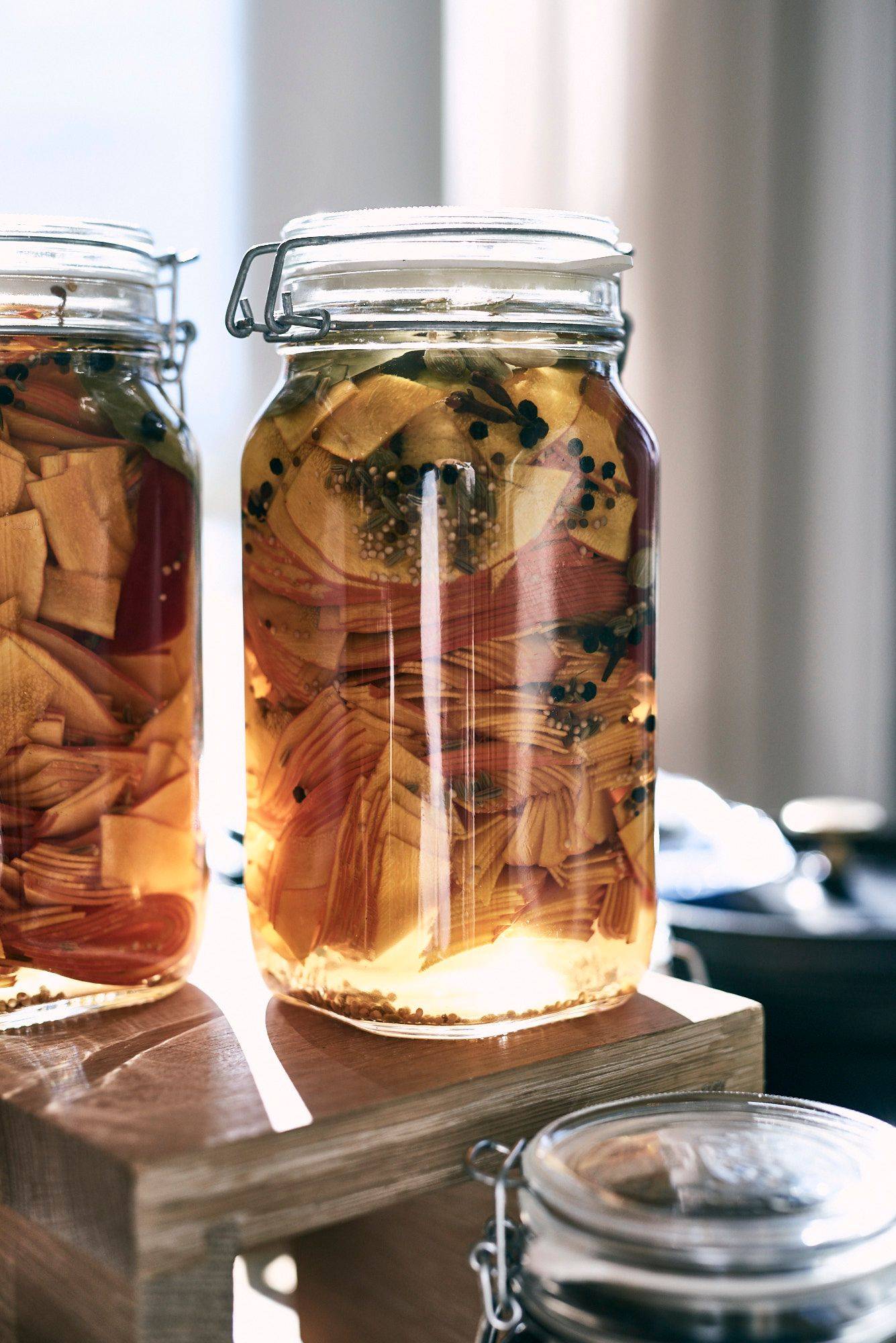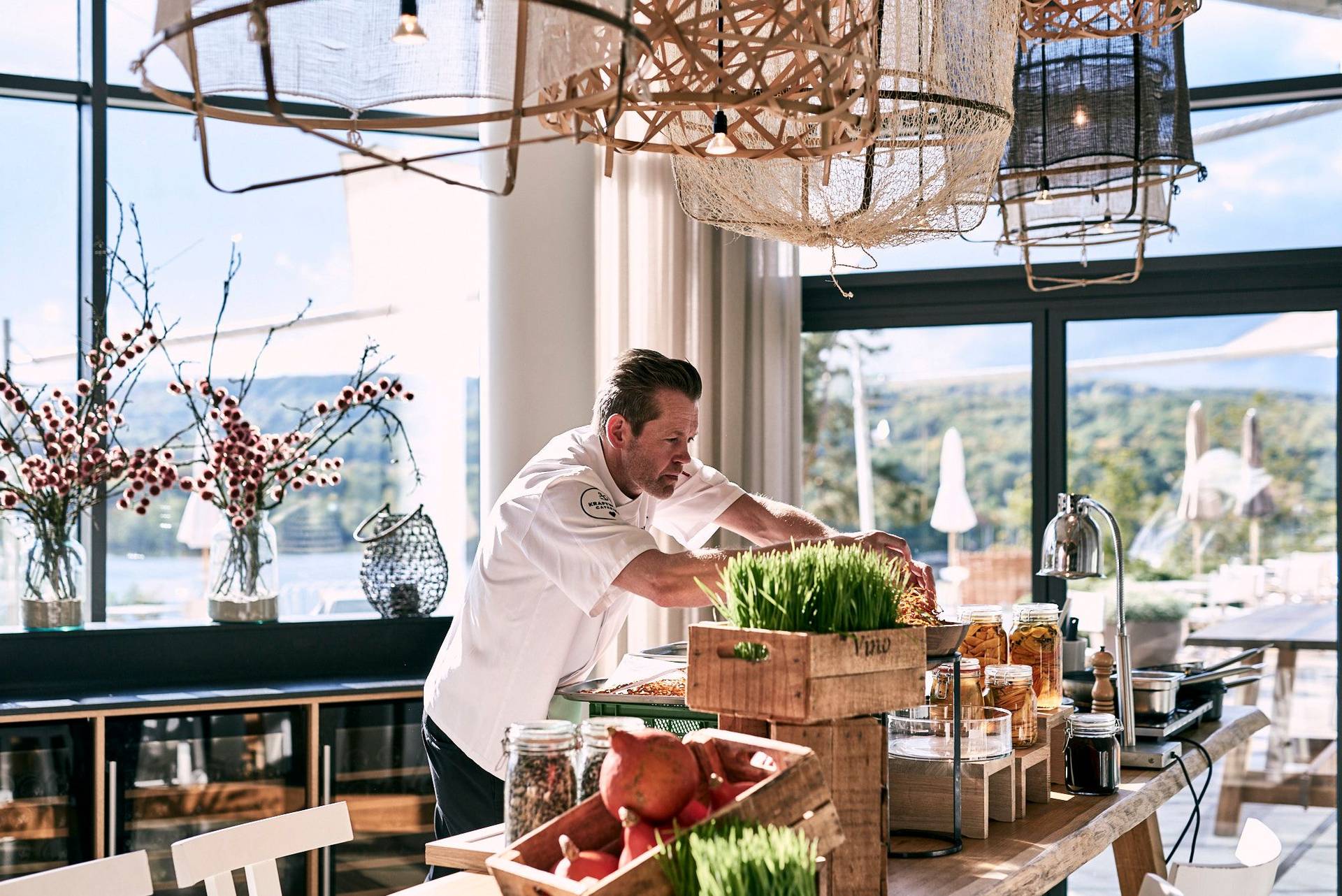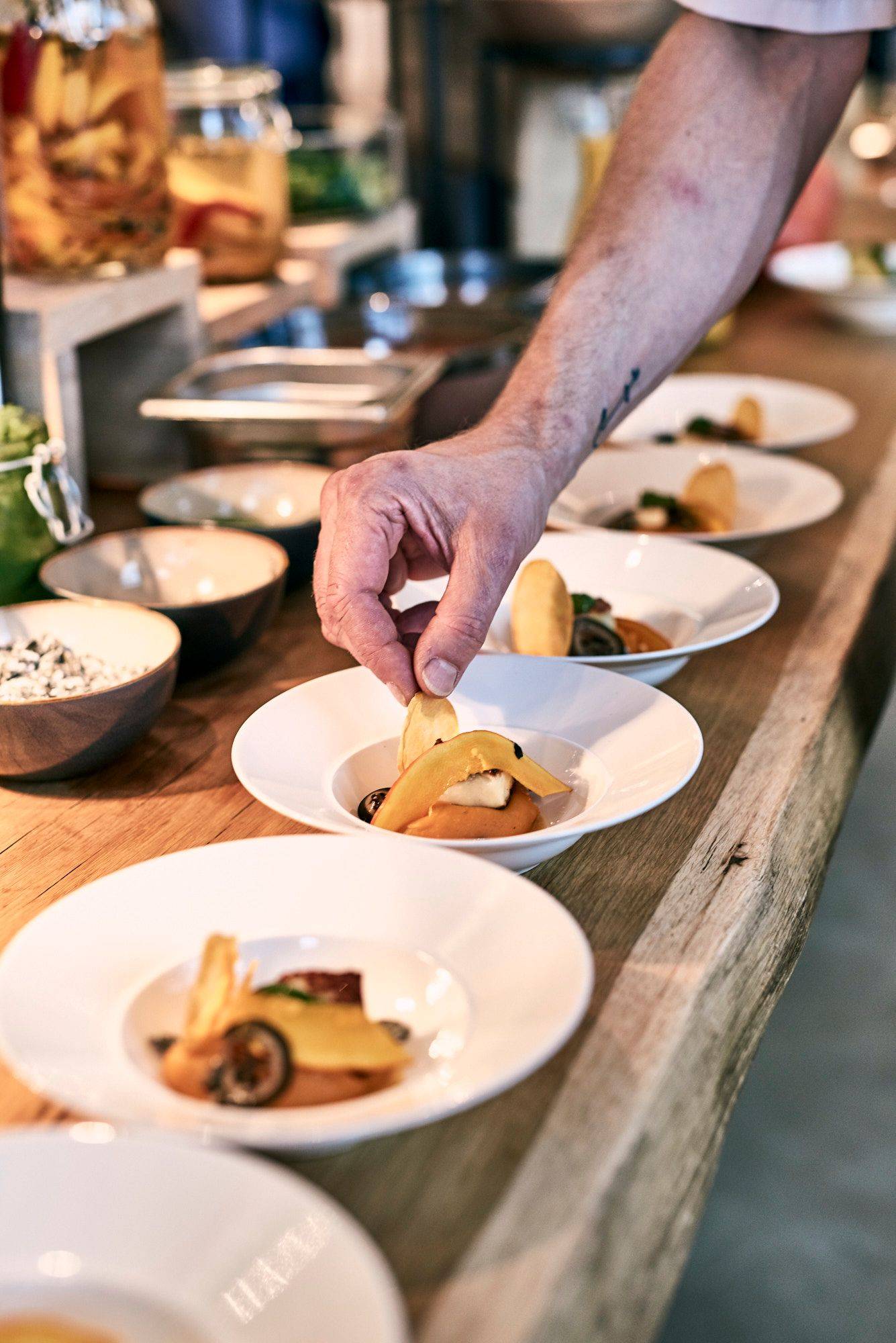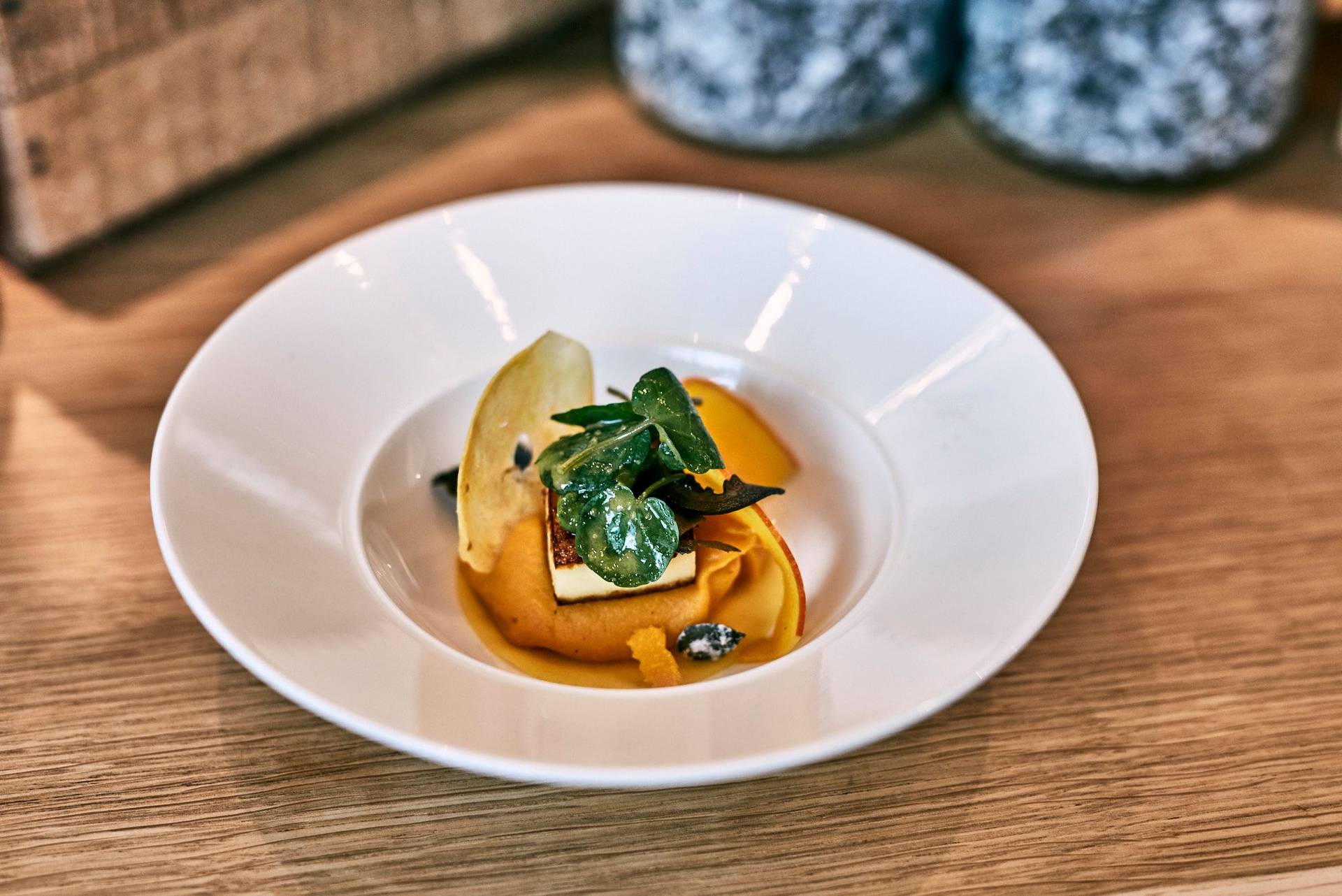 Rungis Express
"Duck Breast smoked warm with Duck Praline & Pickled Autumn Vegetables"
The deli supplier Rungis Express, known for premium products to supply top restaurants and chefs, also sponsored a dish for the evening. With French origins of course, this duck course was sure to be a highlight for guests.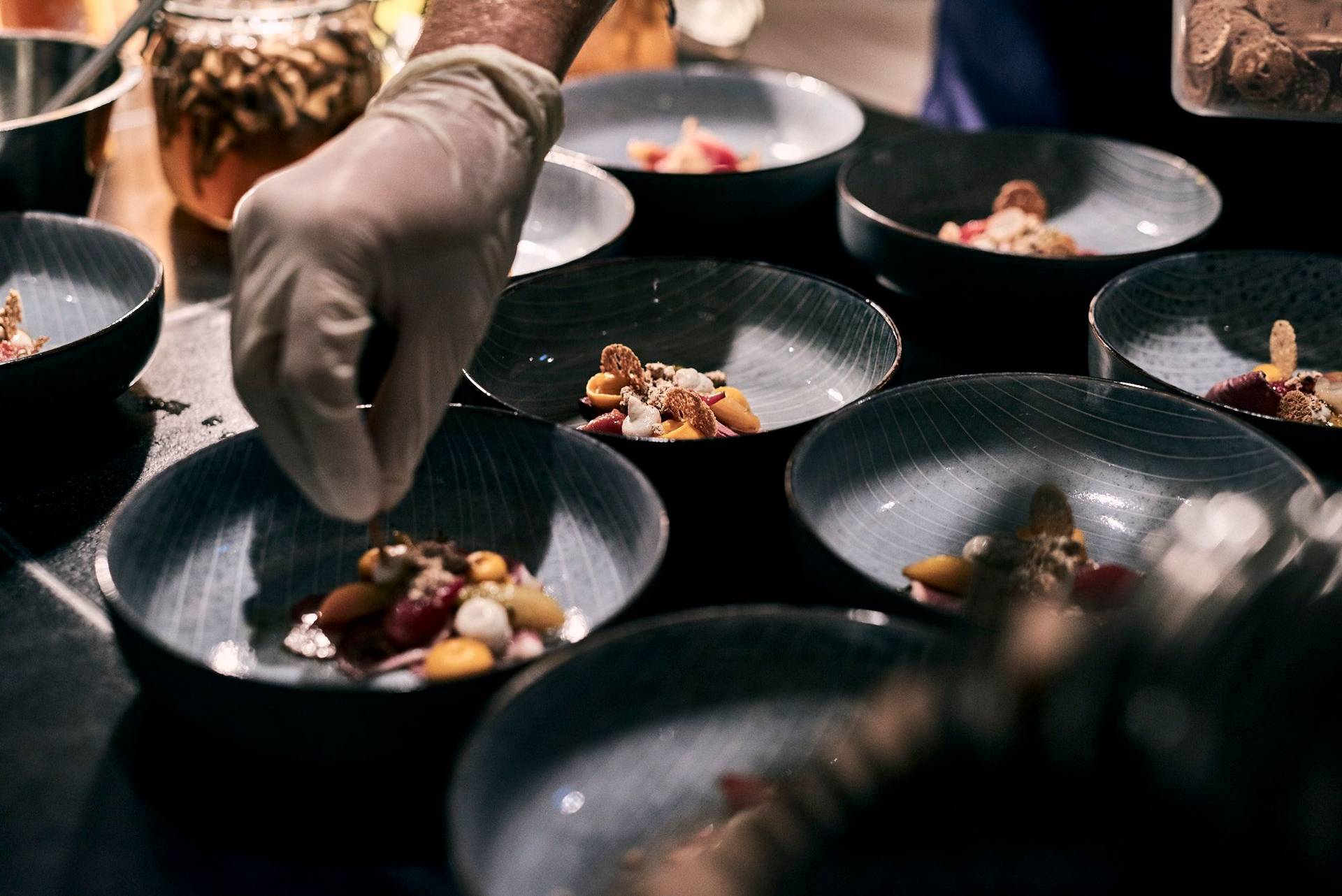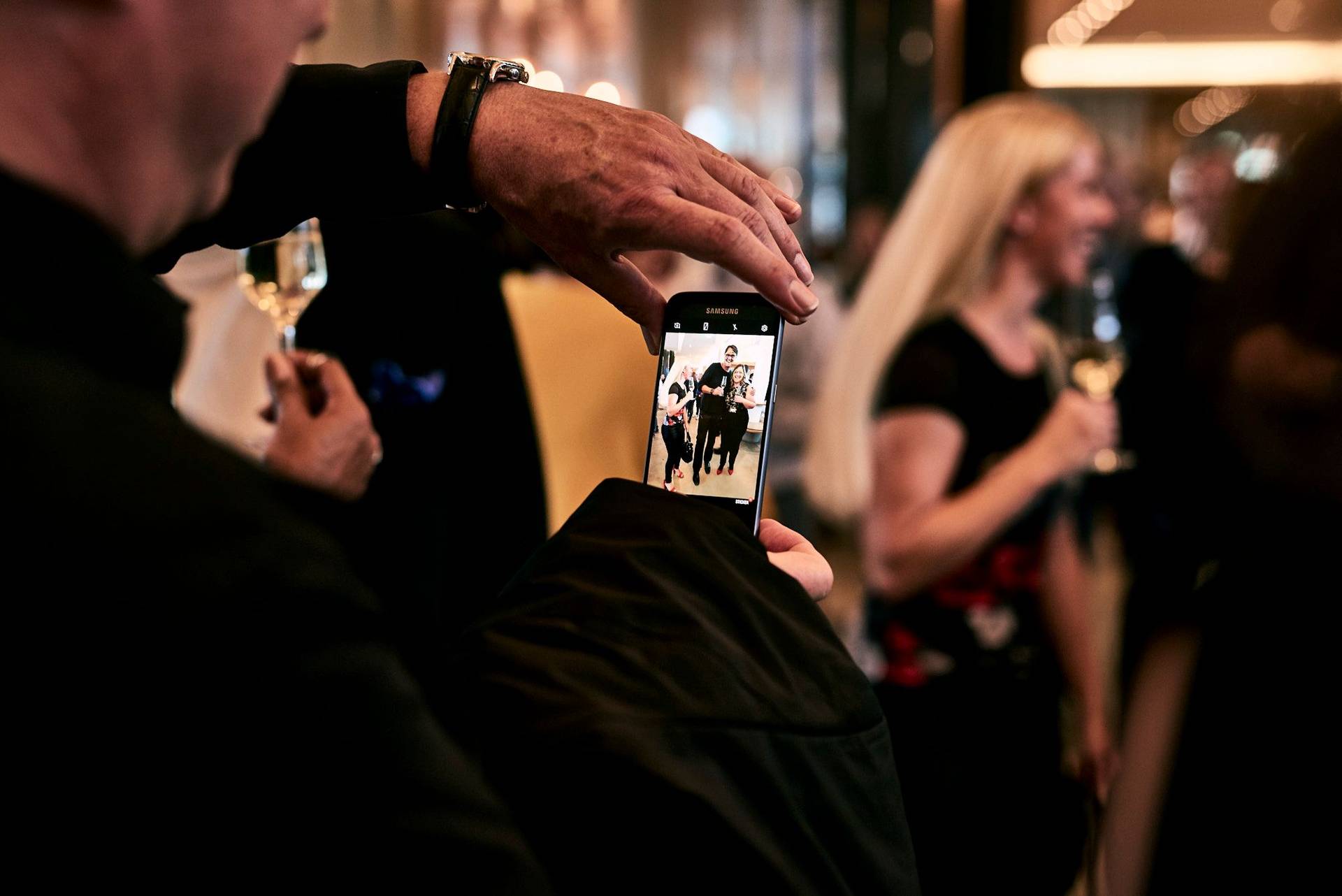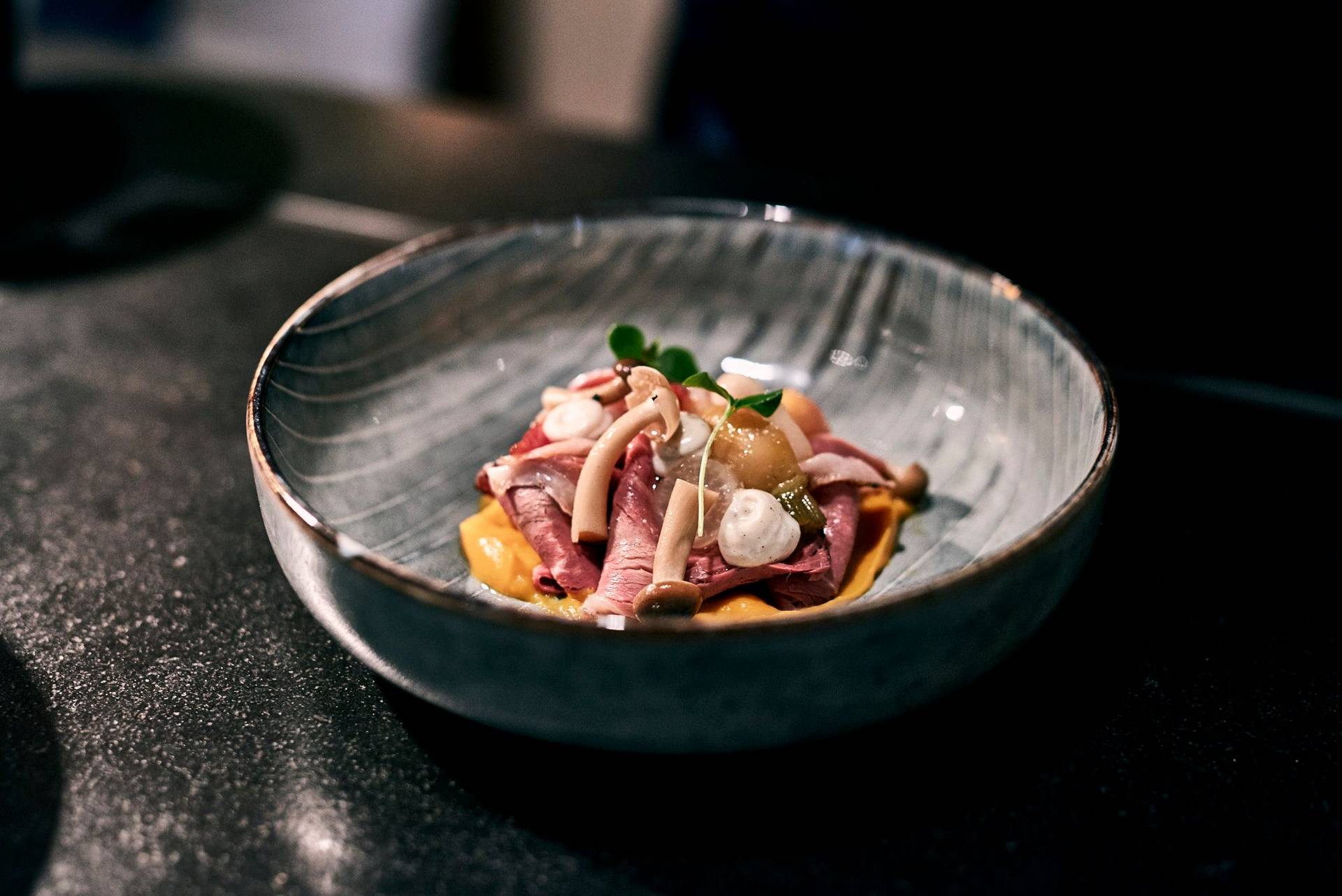 Josef Eder
"Cappuccino of St. Wendel Chicken with Soy & Sesame Mashed Potatoes"
Josef Eder was like Felix, Martin and me already the second time guest chef at this kitchen party and certainly the most experienced chef among us. Then a kitchen director under whom some of us earned our spurs, Josef is now a Culinary Consultant helping others who wish to draw on his experience. Josef has traveled the world as a kitchen director, opened numerous hotels and produced many top chefs over the years. Not least because of this, he knows exactly what goes down well with guests and served his signature dish, the "Cappuccino". Celebrities such as Angela Merkel have often enjoyed this dish and it has become inseparable from Josef. Variations are made according to region and season, and so new compositions full of flavors and textures are created again and again.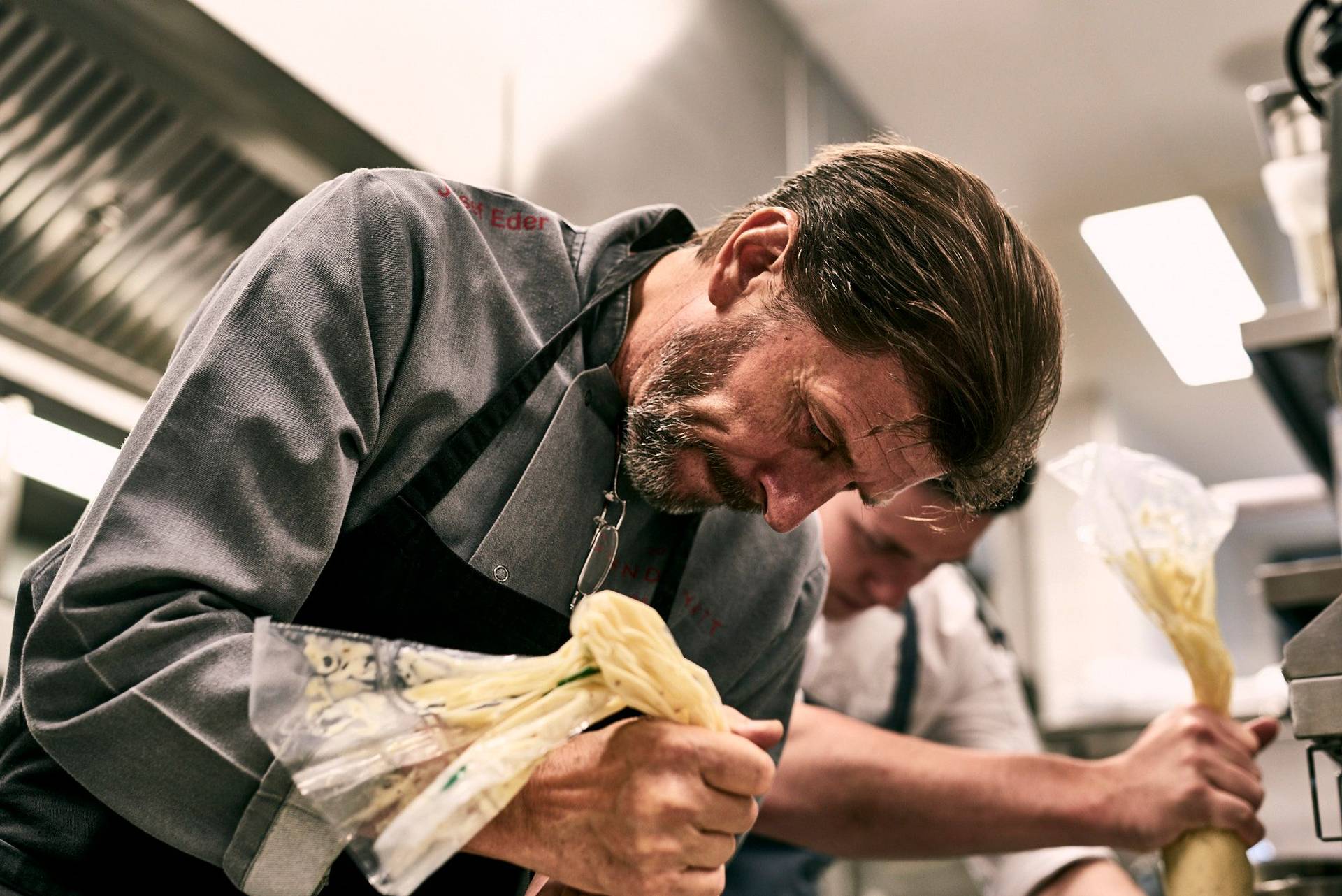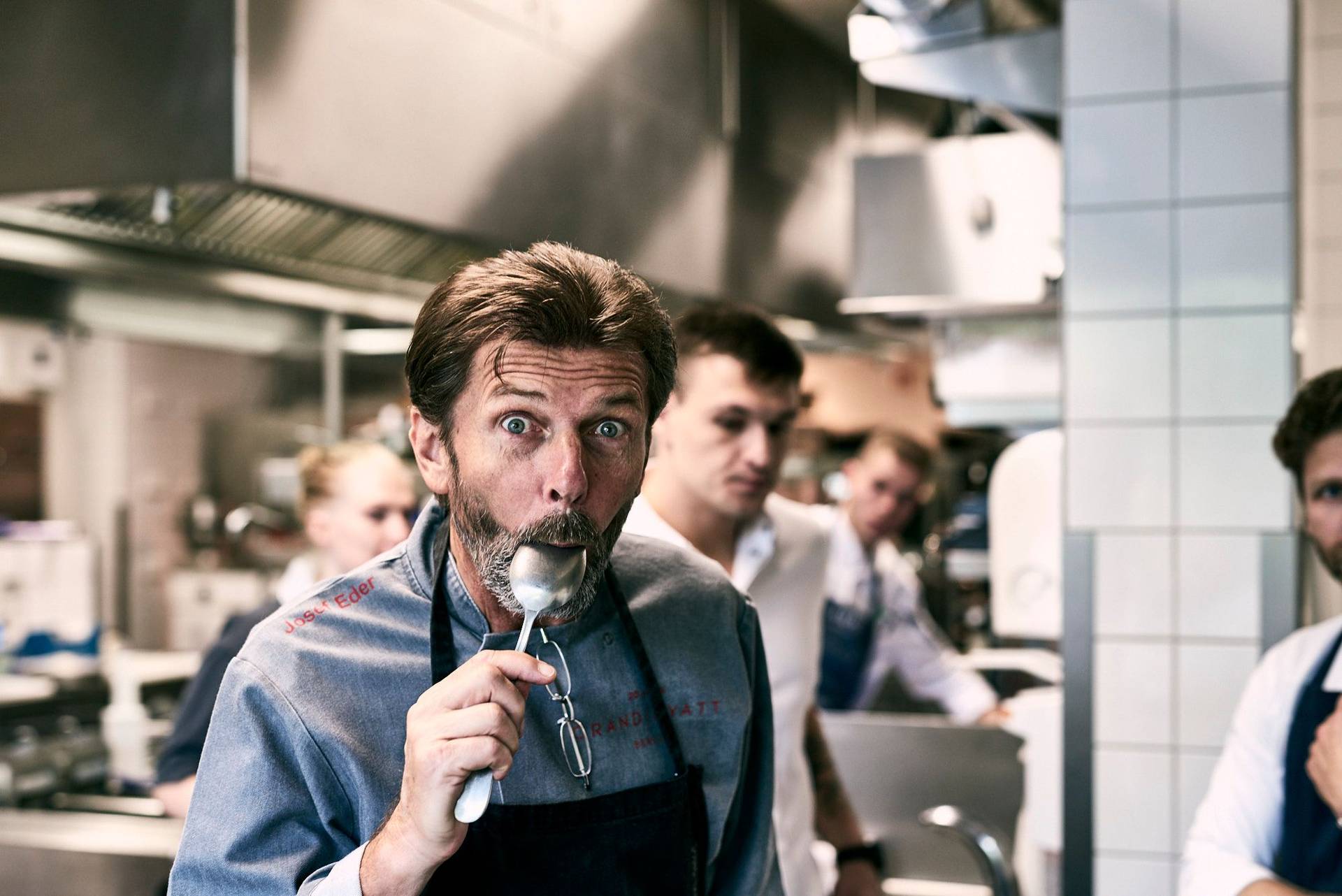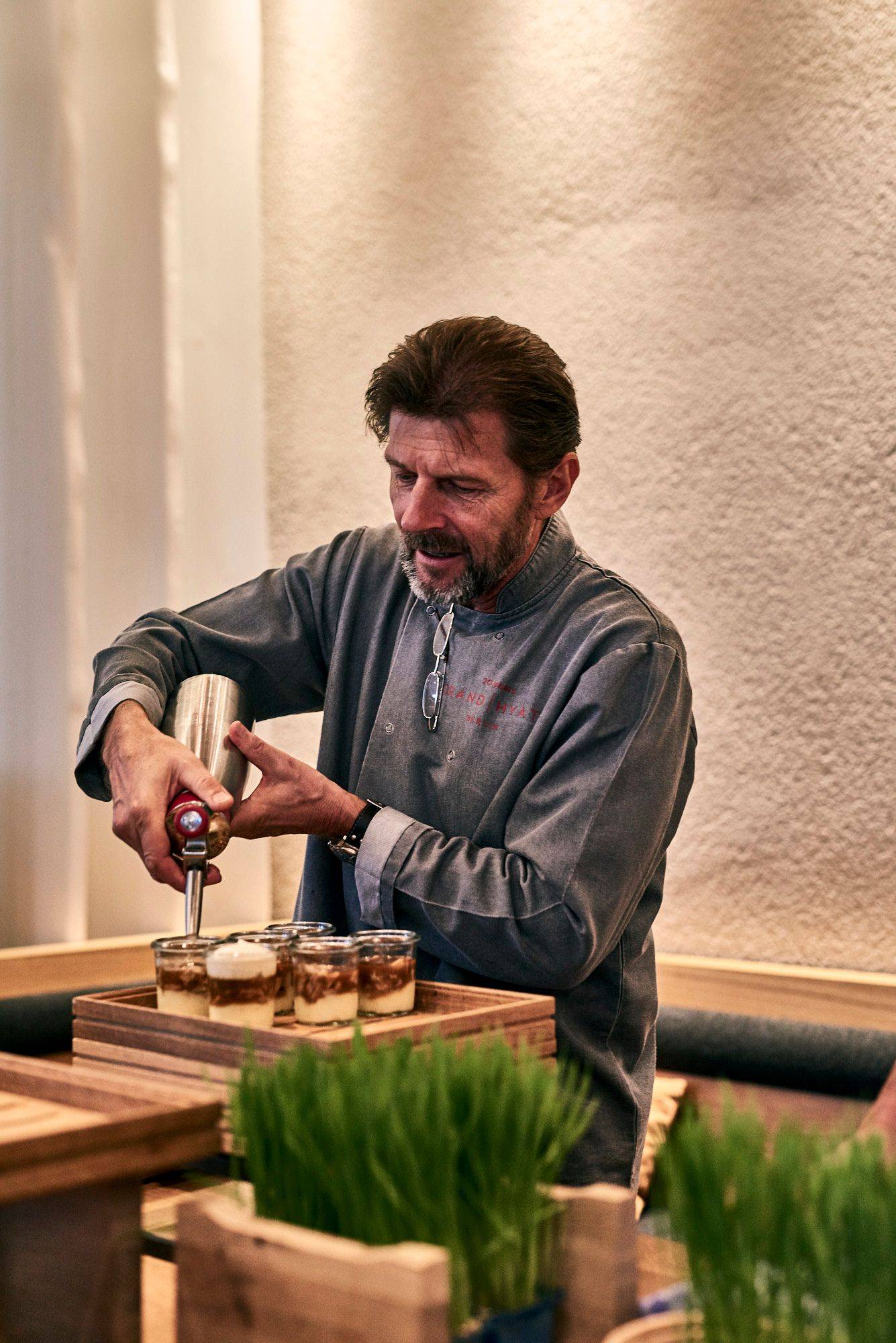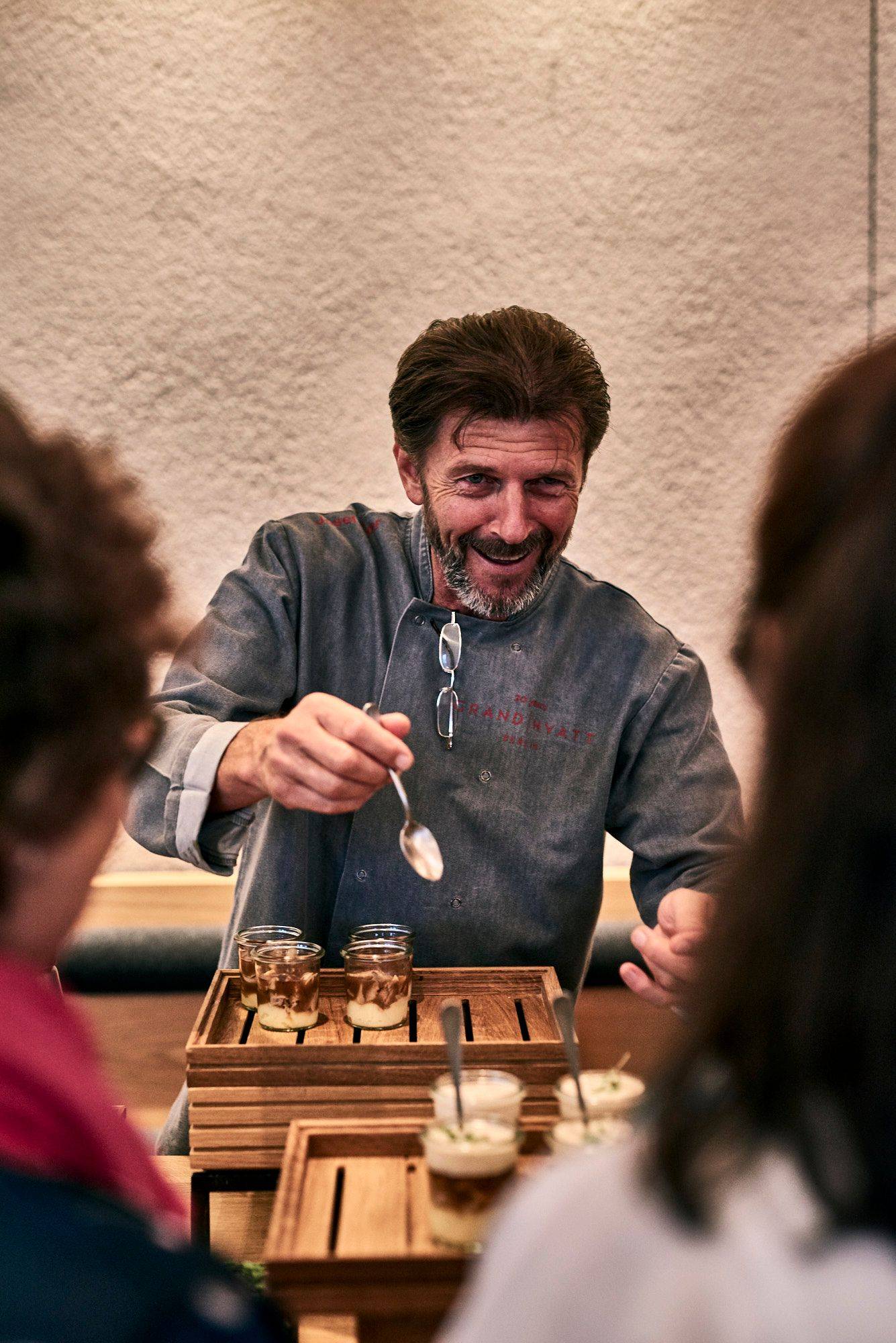 Patrick Waclawek & Christopher Zehetbauer
"Tortellini with Veal & Barolo Jus and Ravioli with Tomato Focaccia & Fior di Latte"
Patrick and Christopher both cook in the Viennese restaurant Fabios and spoil their guests there with Italian delicacies. For both it was the first participation in this event and in their luggage, they had two variants of homemade pasta. On the one hand a Tortellini, filled with braised veal and the vegetarian Ravioli. Both wonderfully seasoned from the filling to the glaze and a pleasure not only for advocates of Italian cuisine.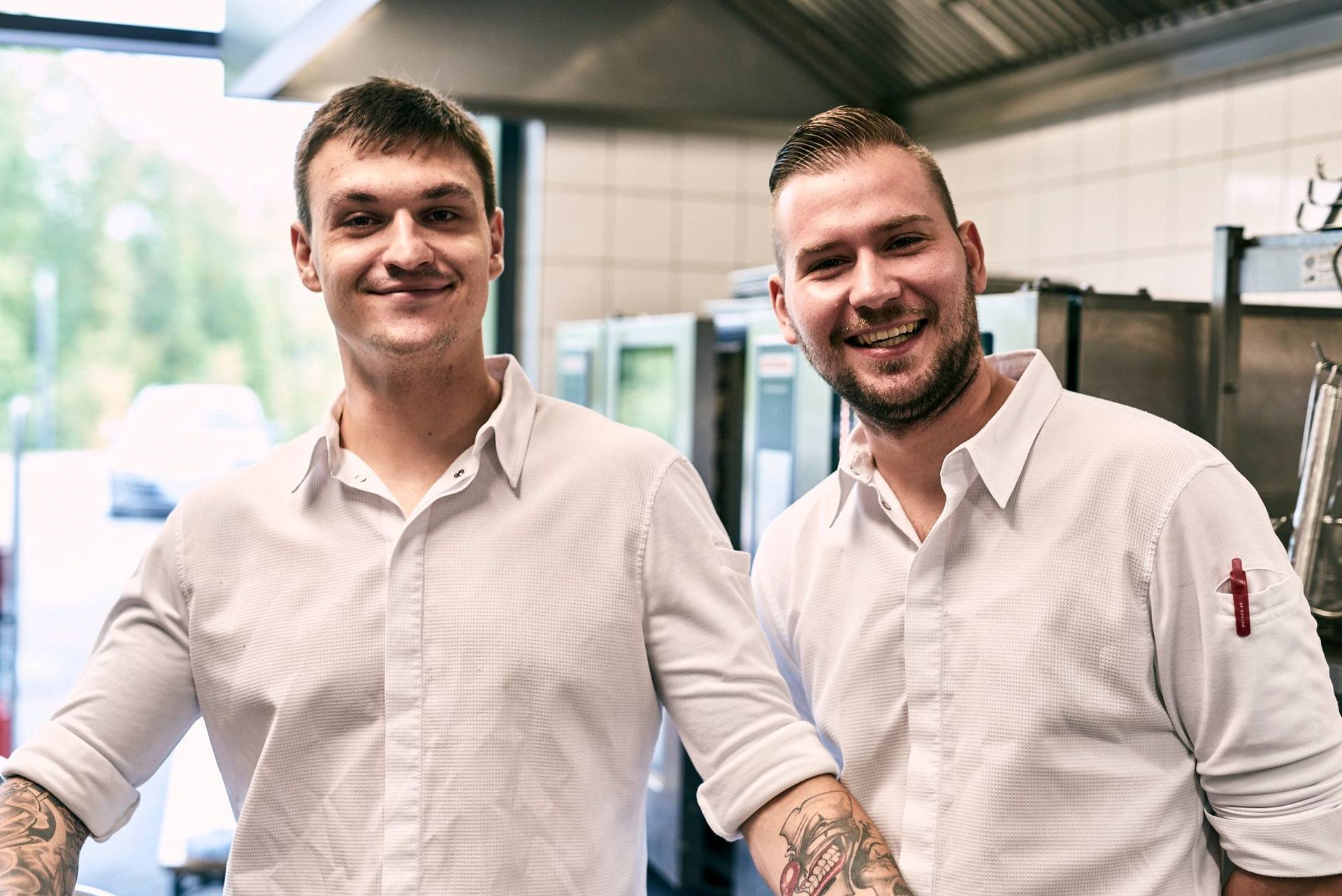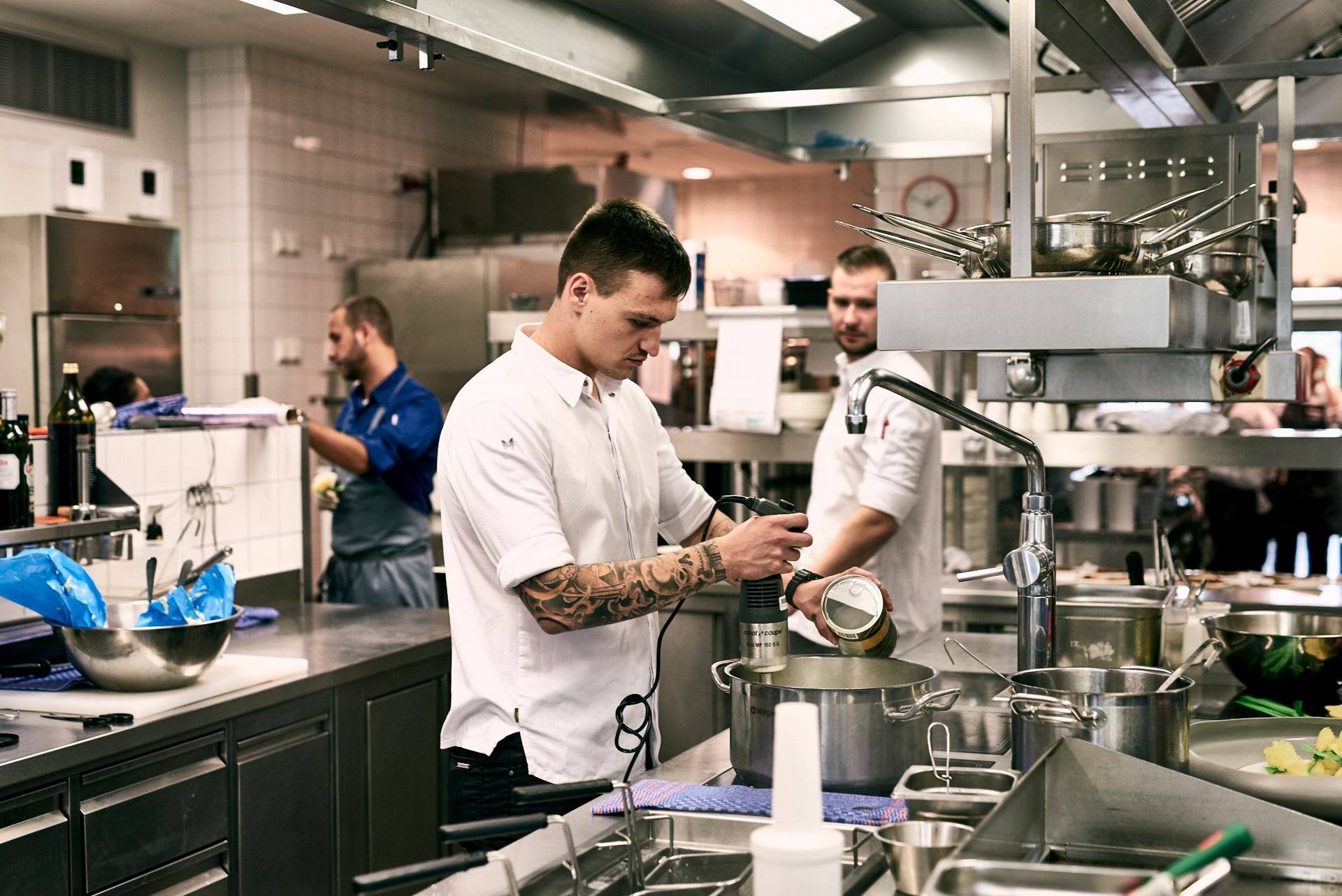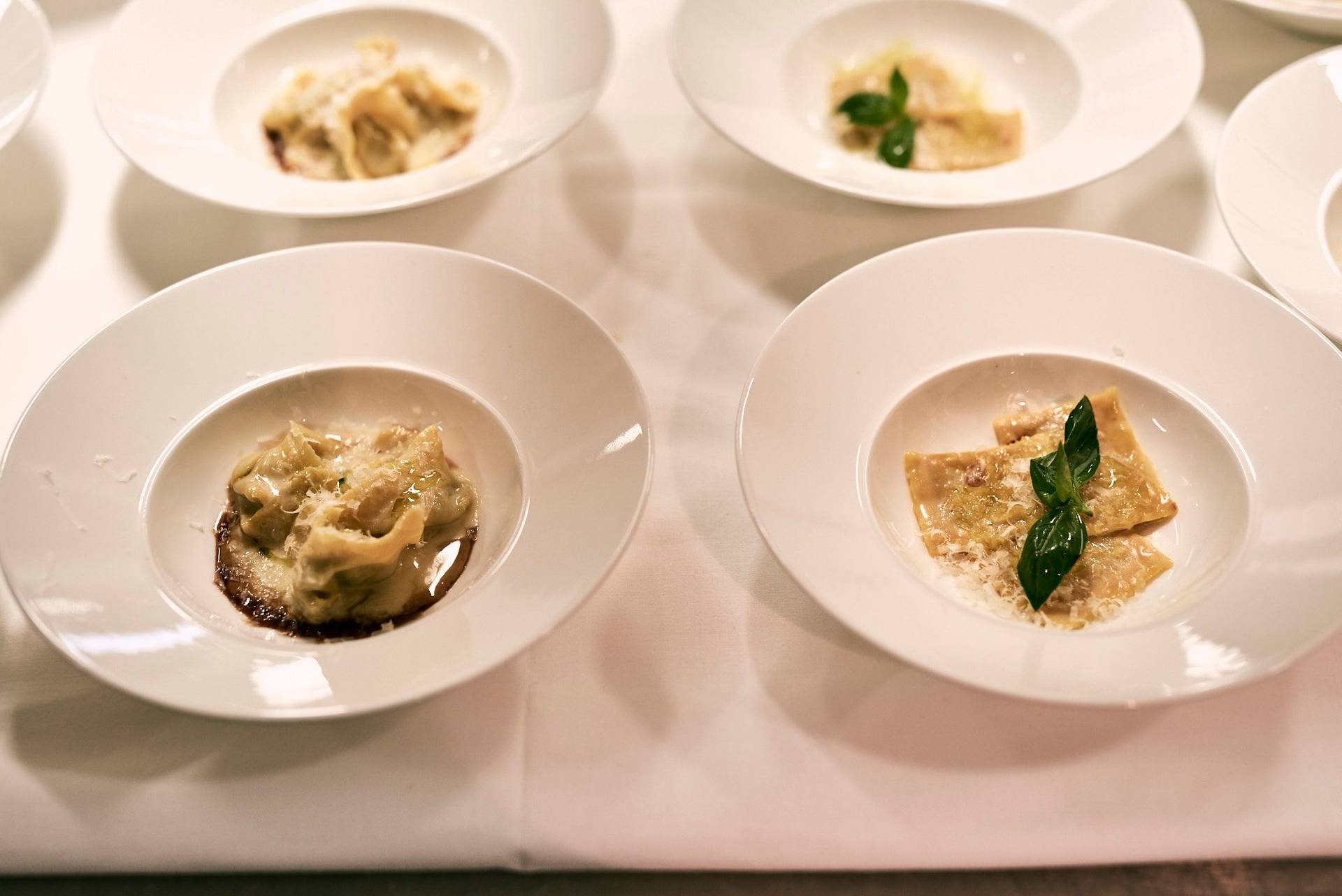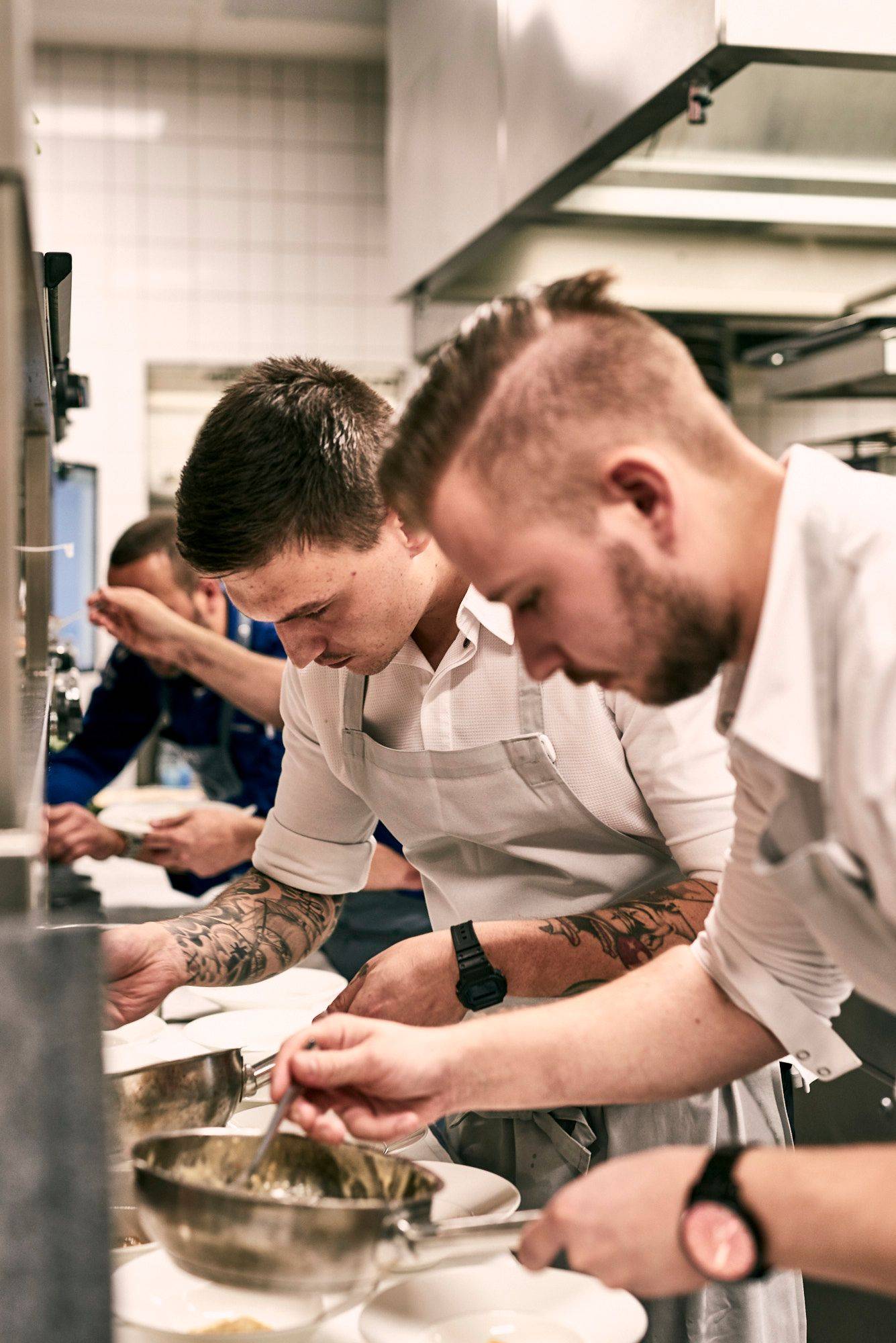 Martin Stopp
"Chicken Wings & Liver "Label Rouge" Sweet Potato, Mint, Buddha's Hand & Cajun Crunch"
Martin is the Chef de Cuisine of the one starred restaurant LOUIS and the bistro PASTIS in the beautiful Hotel LA MAISON in Saarlouis. I didn't know him before, but fortunately had the opportunity to be his guest before the event. His cooking was exceptional, the service was wonderful and accomplished and the atmosphere just fit the whole product. Martin cooks in a great way and comes up with beautiful combinations to surprise his guests...we will certainly be hearing a lot more from him in the future. I really liked his down to earth attitude and am sure he will make his way. For our evening, Martin prepared his "Cicken Wings" which of course didn't come across nearly as casual as you read. It tasted as good as one would expect from an expert like Martin, I can say.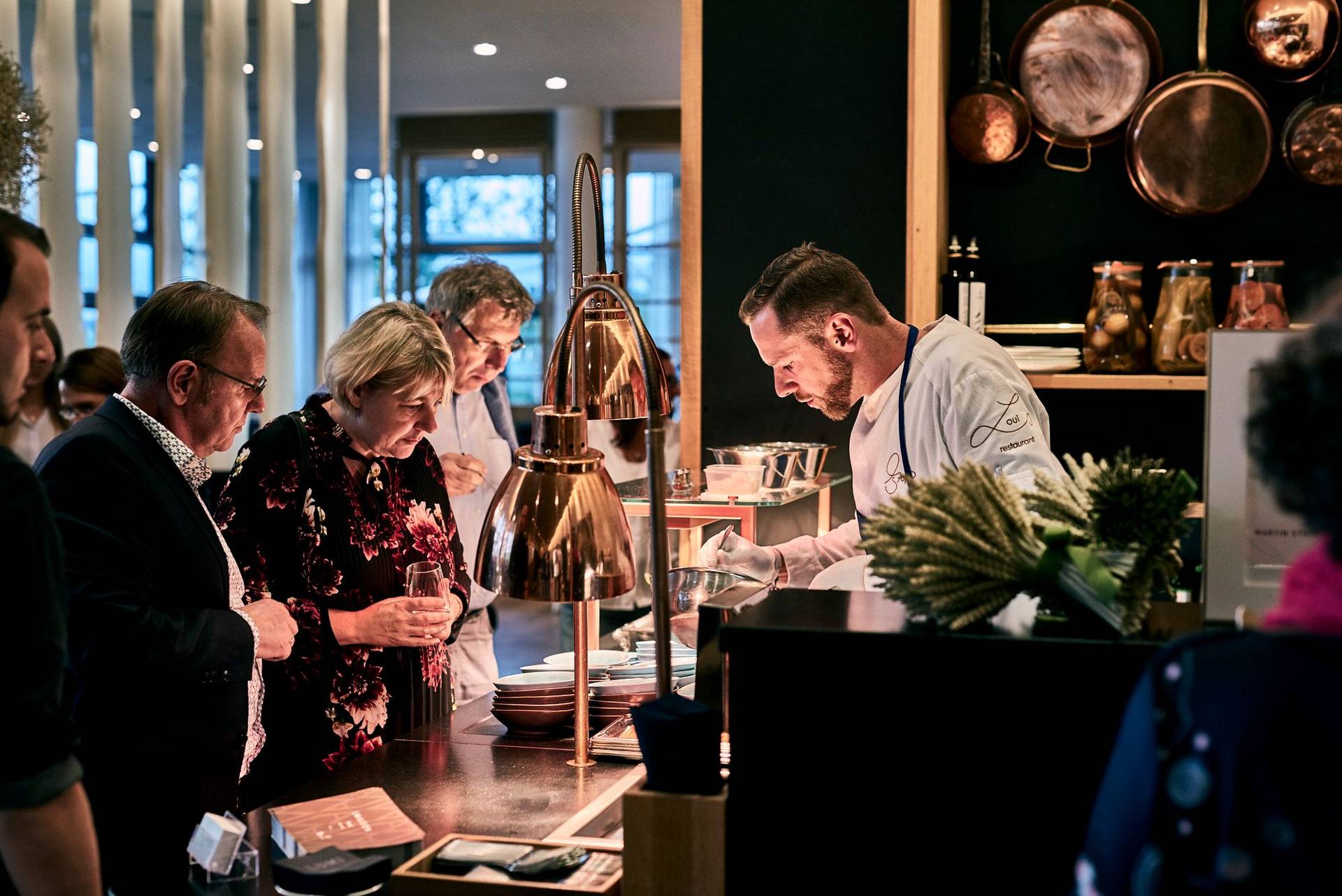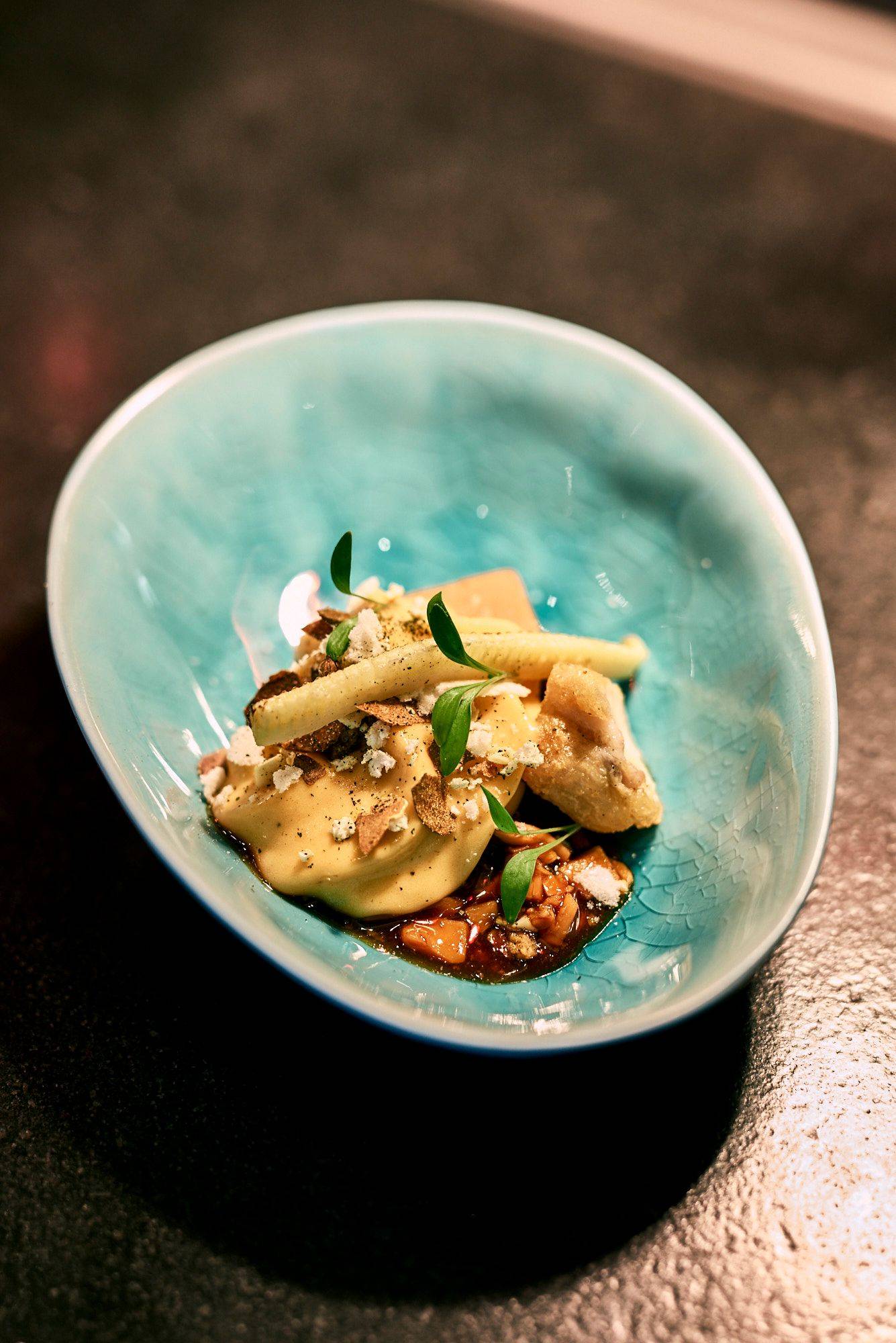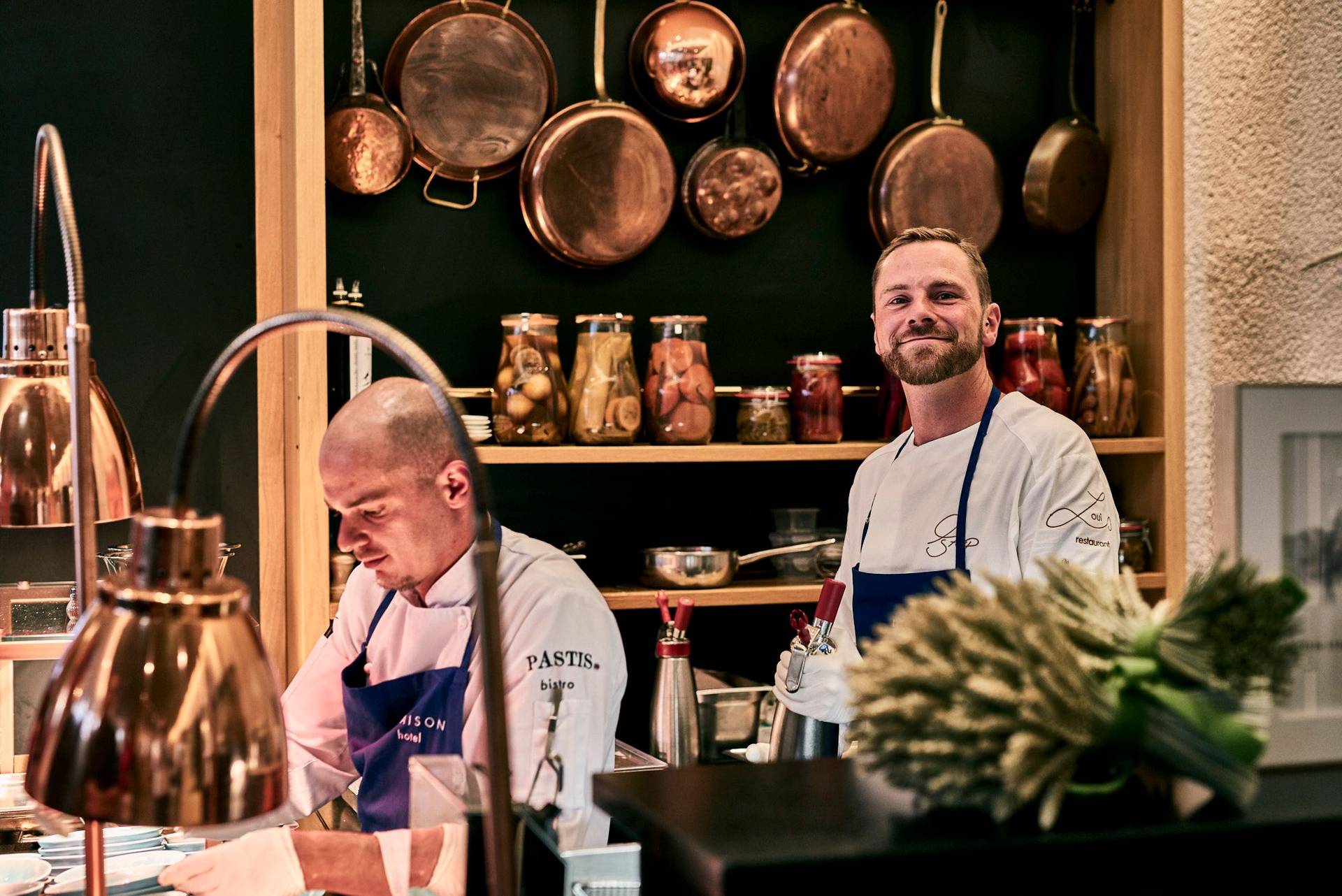 Daniel Schöfisch
"Golden Trout from the Trauntal valley with Black Forest Miso, Carrot, Mustard Emulsion, Emmer & Einkorn"
Of course, our culinary host also prepared a course and as you can read, he did not want to be inferior to his colleagues in anything. Daniel and his team served a beautiful duo of trout, once as rillettes and once confit. This was accompanied by miso from the Black Forest, carrots and mustard emulsion with two ancient grains. All brought together in a delight for eye and palate alike. There was craftsmanship and flavor to be seen and tasted here. So thumbs up for his cuisine.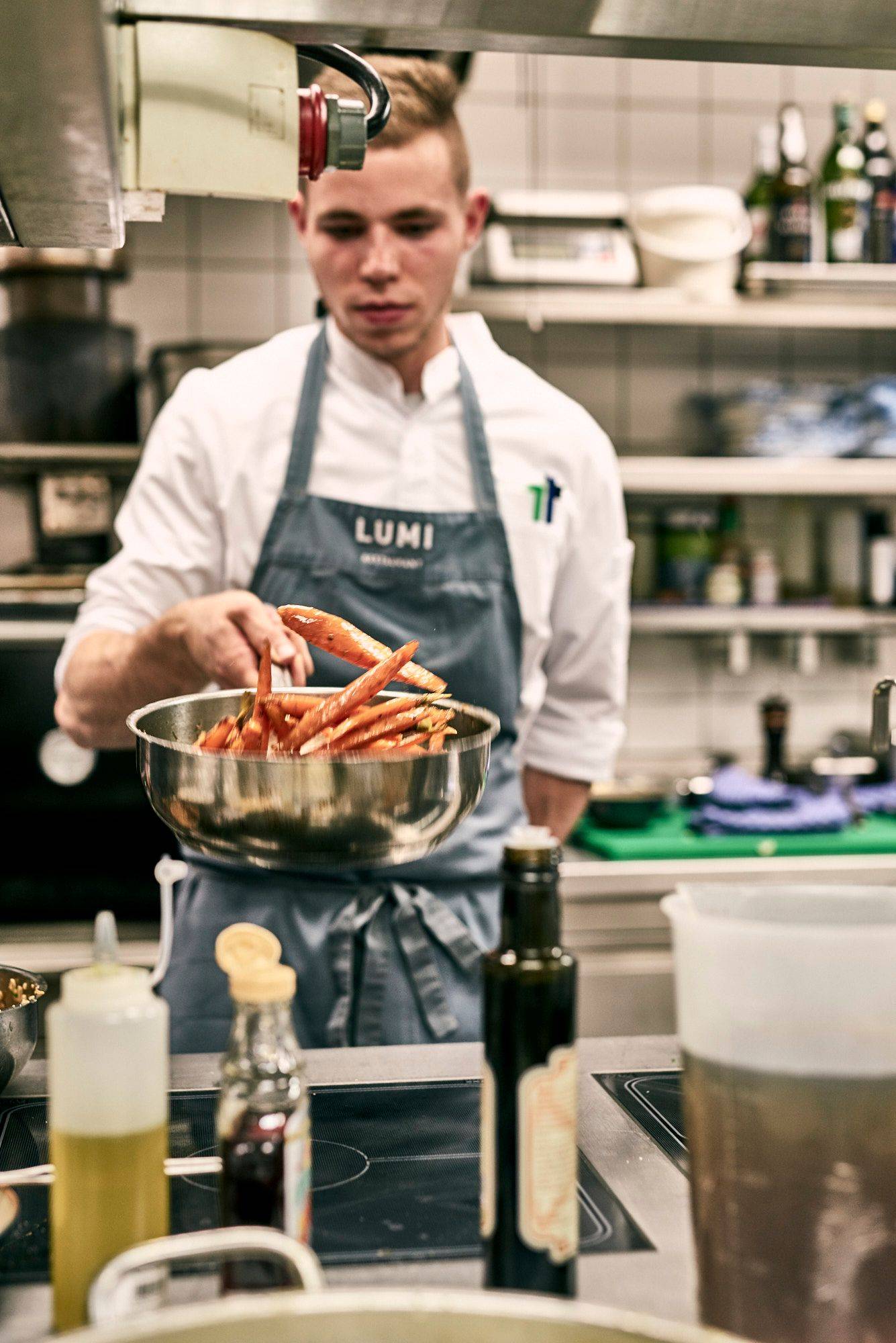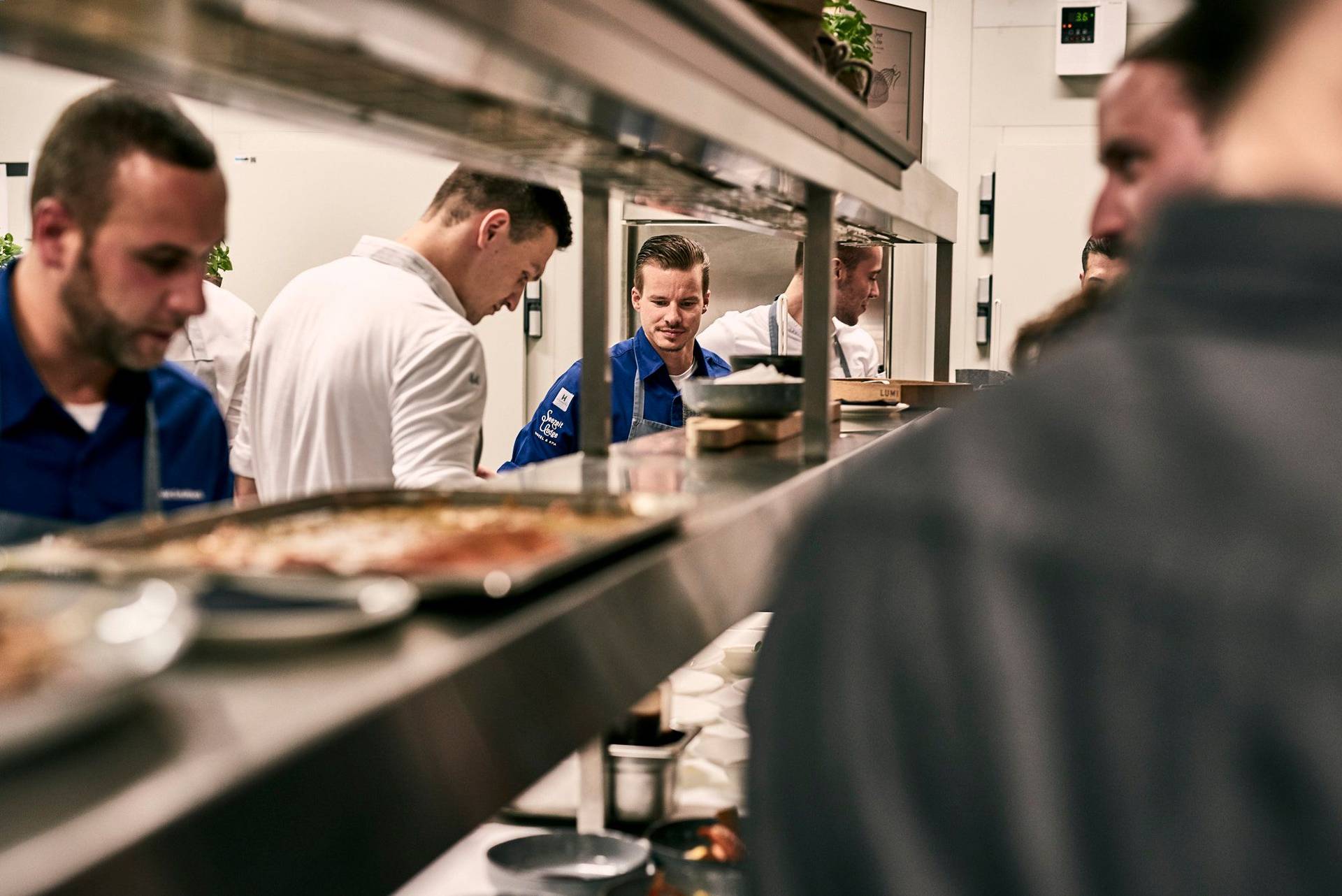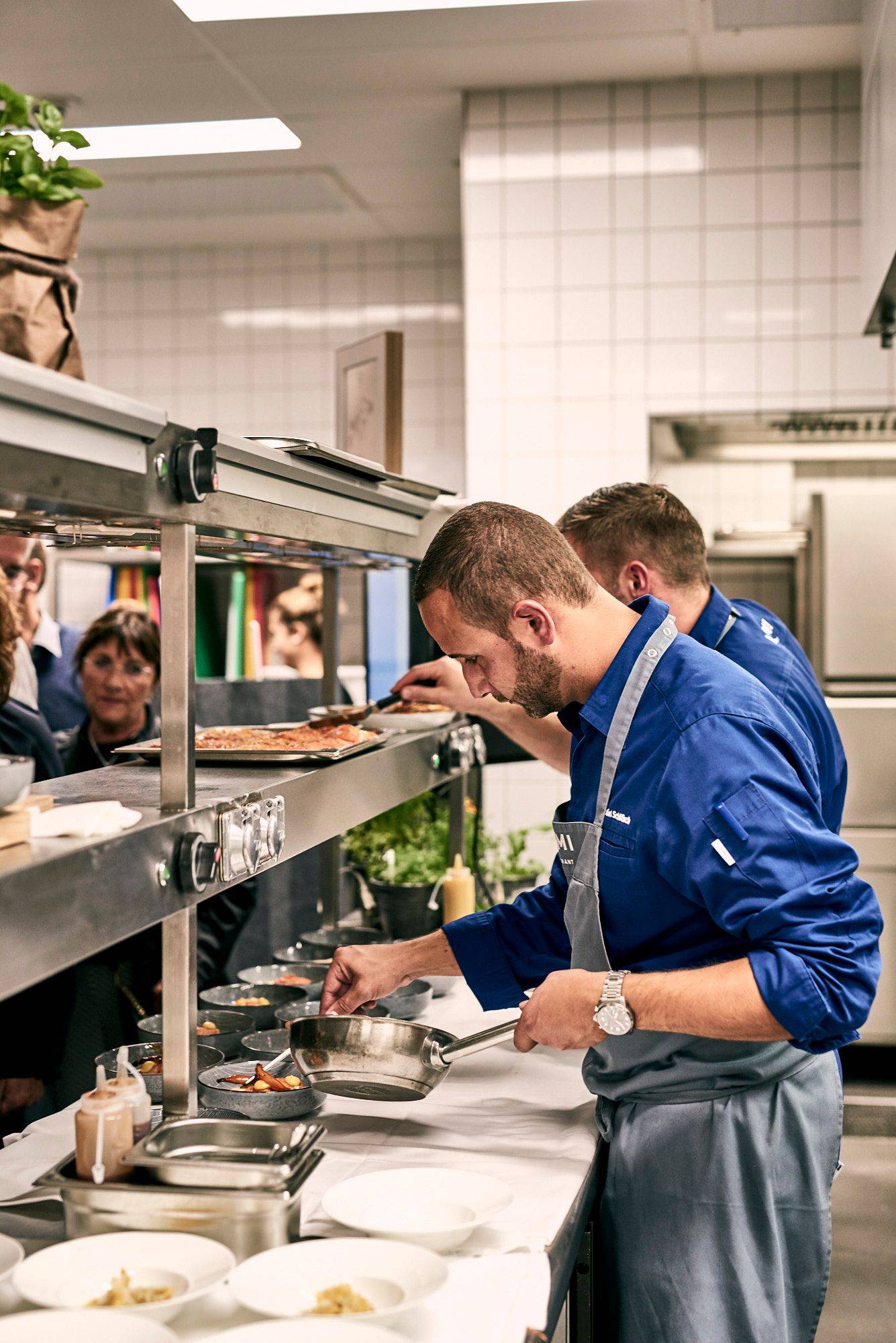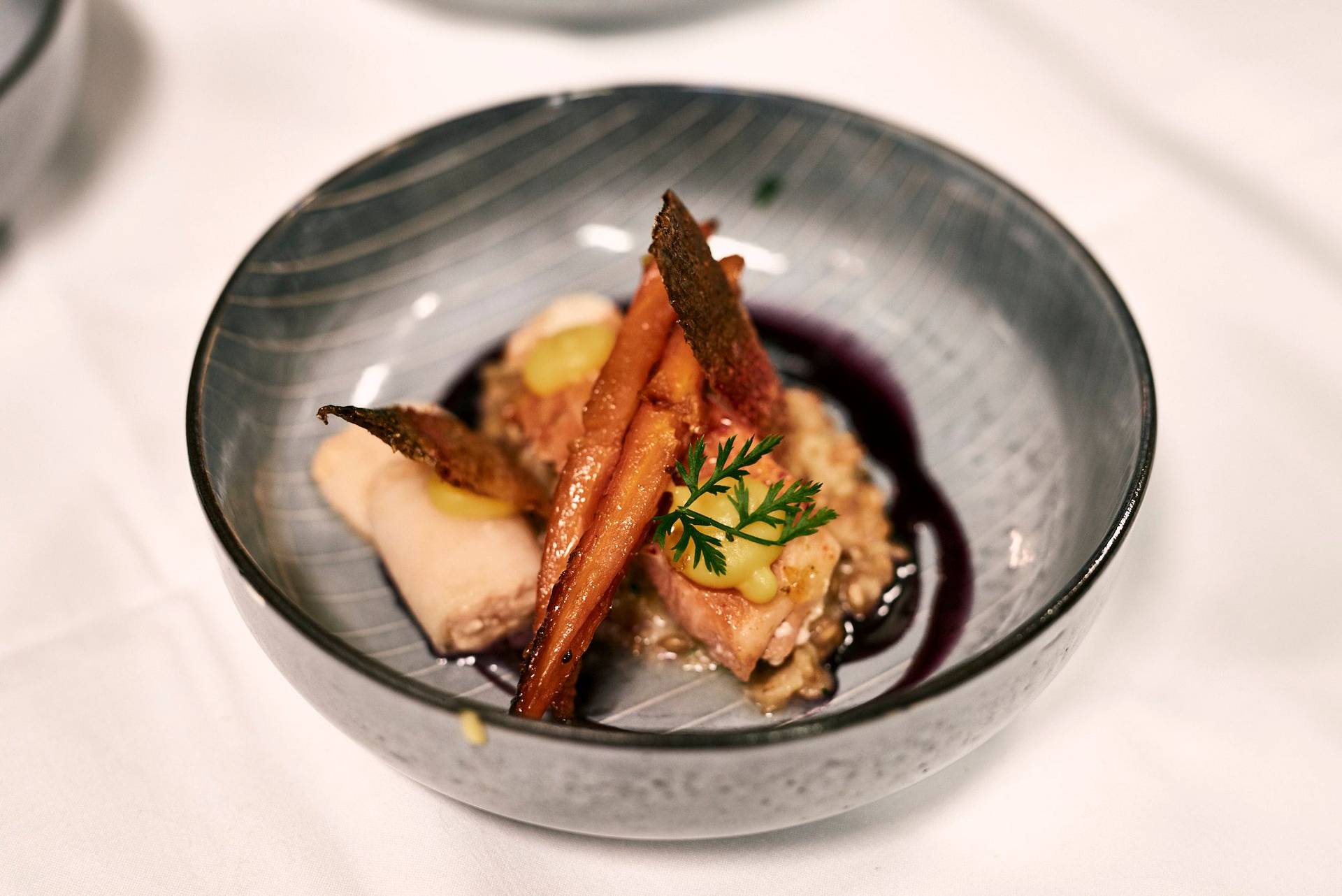 Wineries
Every good meal needs a good wine to accompany it. In this case, the wineries Kruger-Rumpf, Jörg Bauer, Nick Köwerich & the winery Reuscher-Haart presented some of their fine wines. Unfortunately, I did not get to taste all the wines, as I was responsible for images as well as a dessert course. The tasted wines, however, were as expected for such an event, very compatible with different dishes and could be enjoyed so well throughout the evening.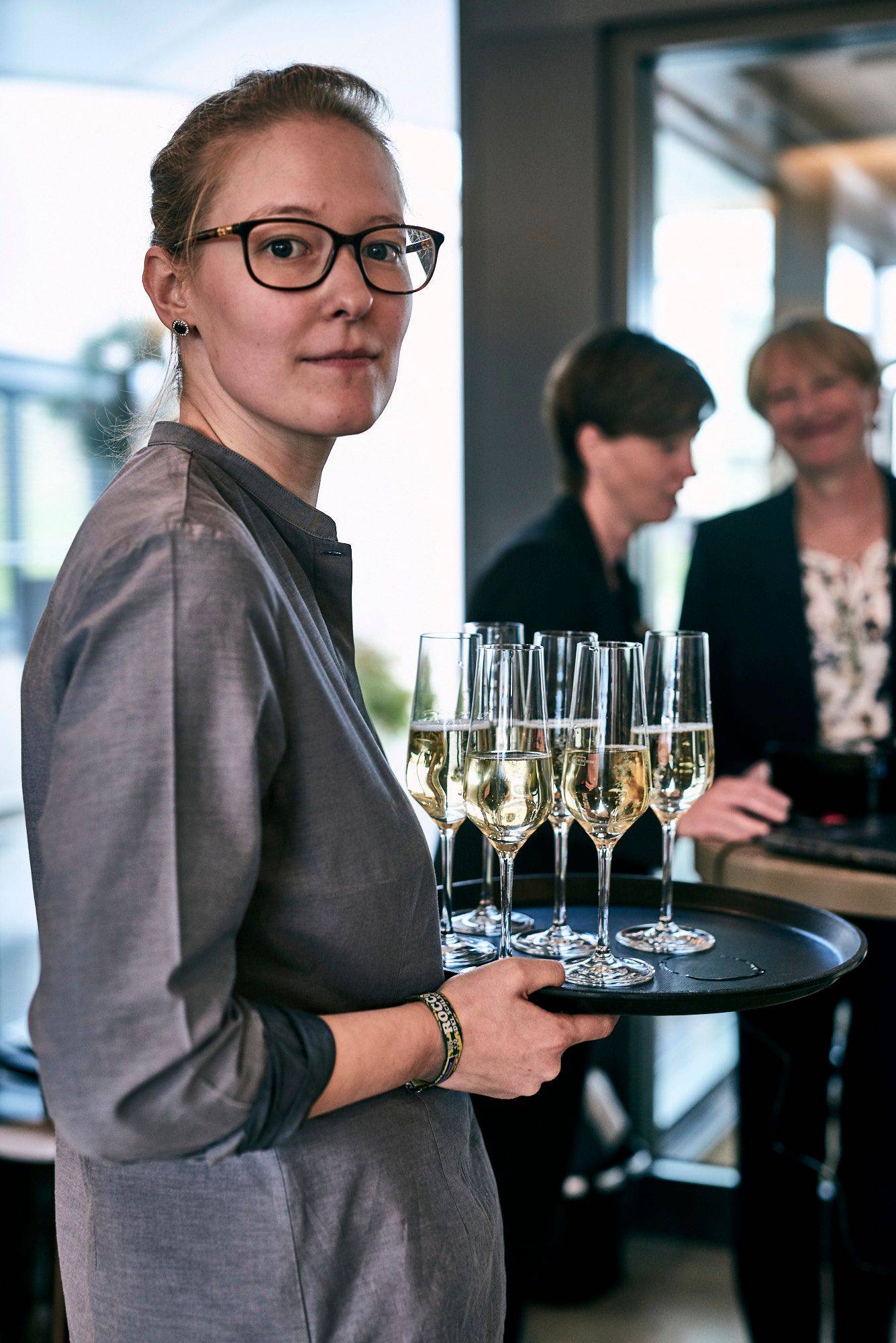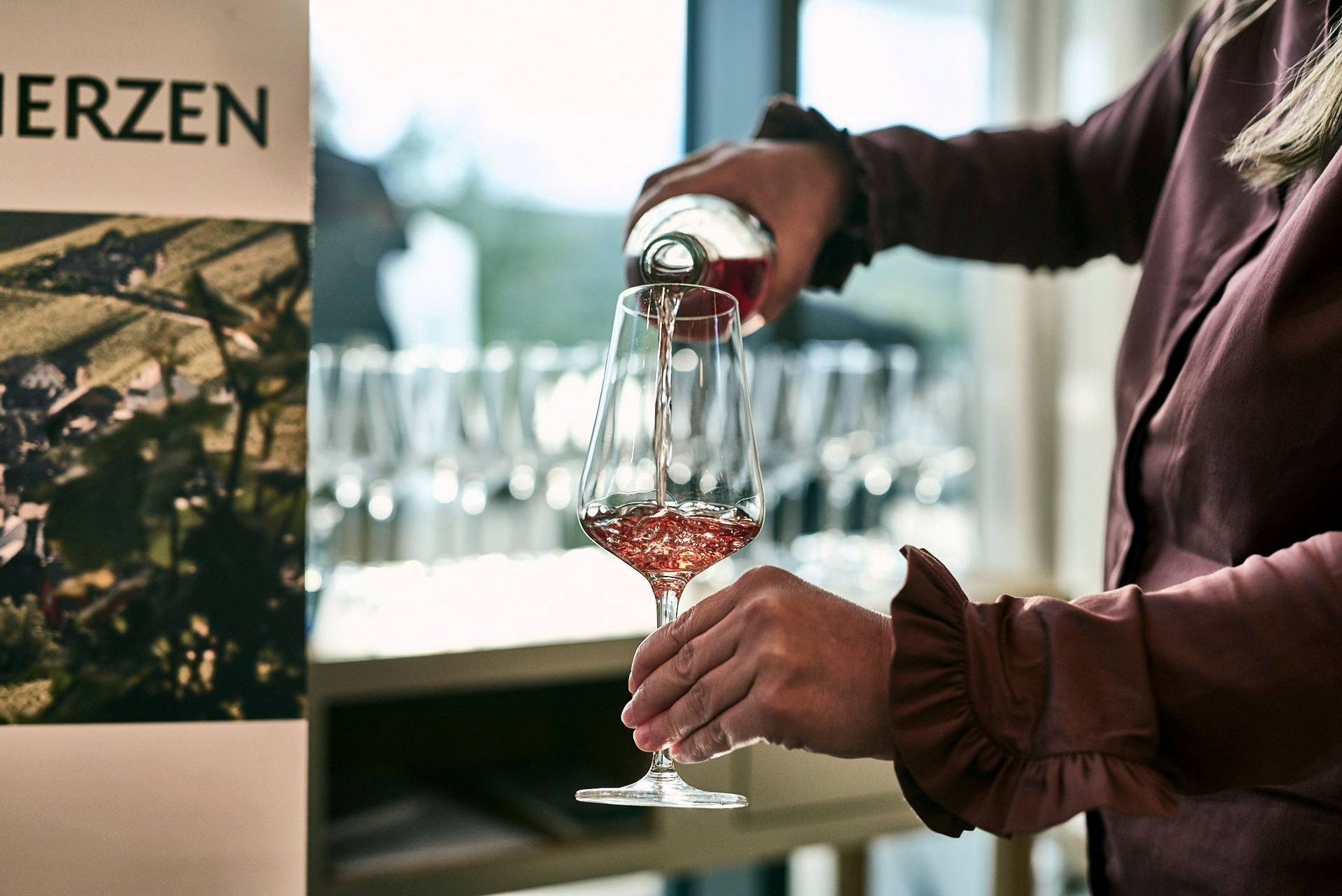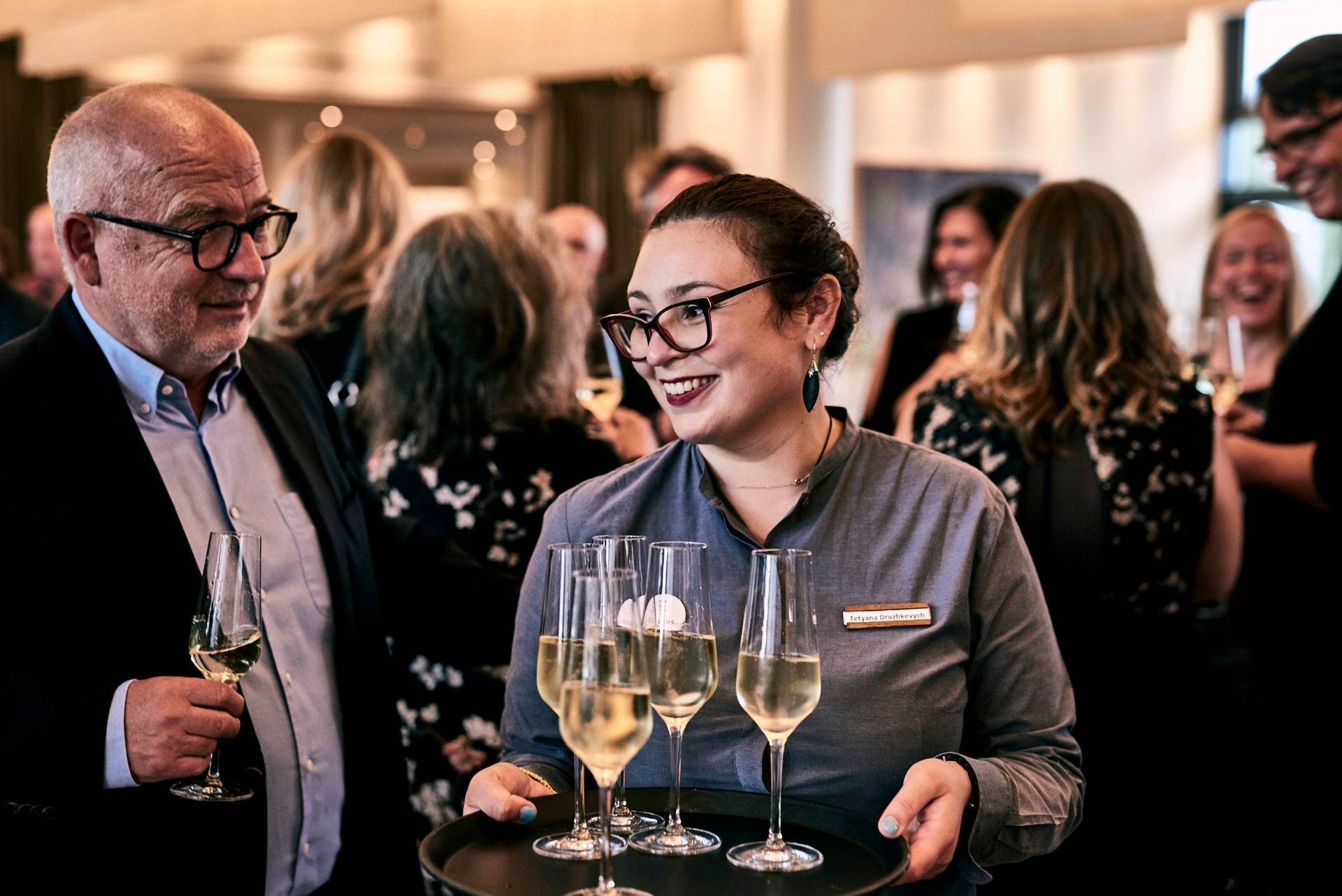 Patisserie Walter
"Zen Garden" with Plum, Chocolate, Cereal, Smoke & Matcha.
Udo Walter himself did not miss the opportunity to present the Patisserie Walter as well. The patisserie normally supports restaurants and hotels with fine desserts, which can be perfectly brought to the guest in a modular system even with untrained or little staff. Now, however, one should no longer think of packet soups & Co, because in the Patisserie Walter, masters of their trade are busy preparing everything that one would like to see on the dessert plate. The creations are as unusual as they are tastefully crafted. Time and again, star patissiers are on hand to share their dessert compositions. In any case, the "Zen Garden" served that evening found a ready market.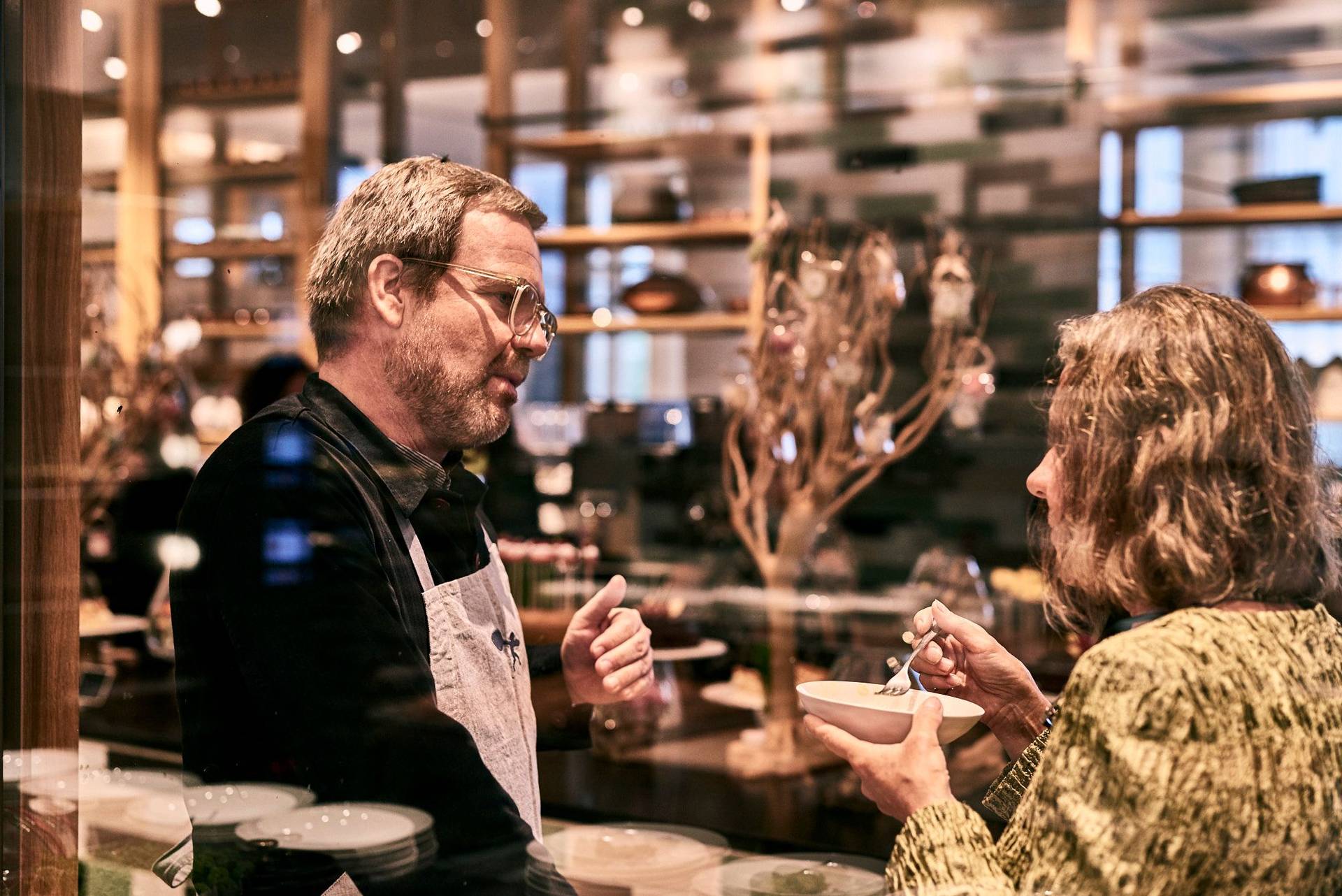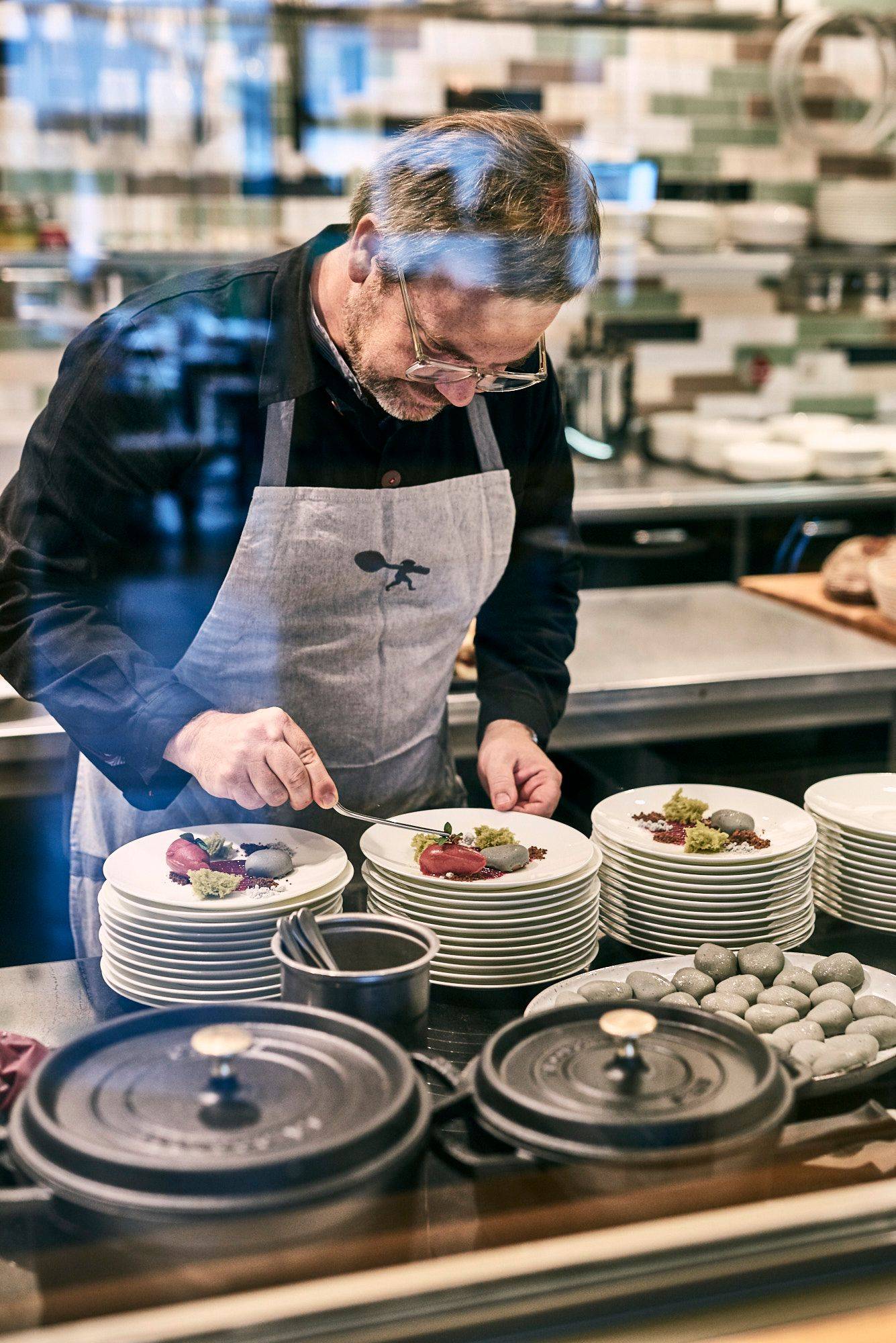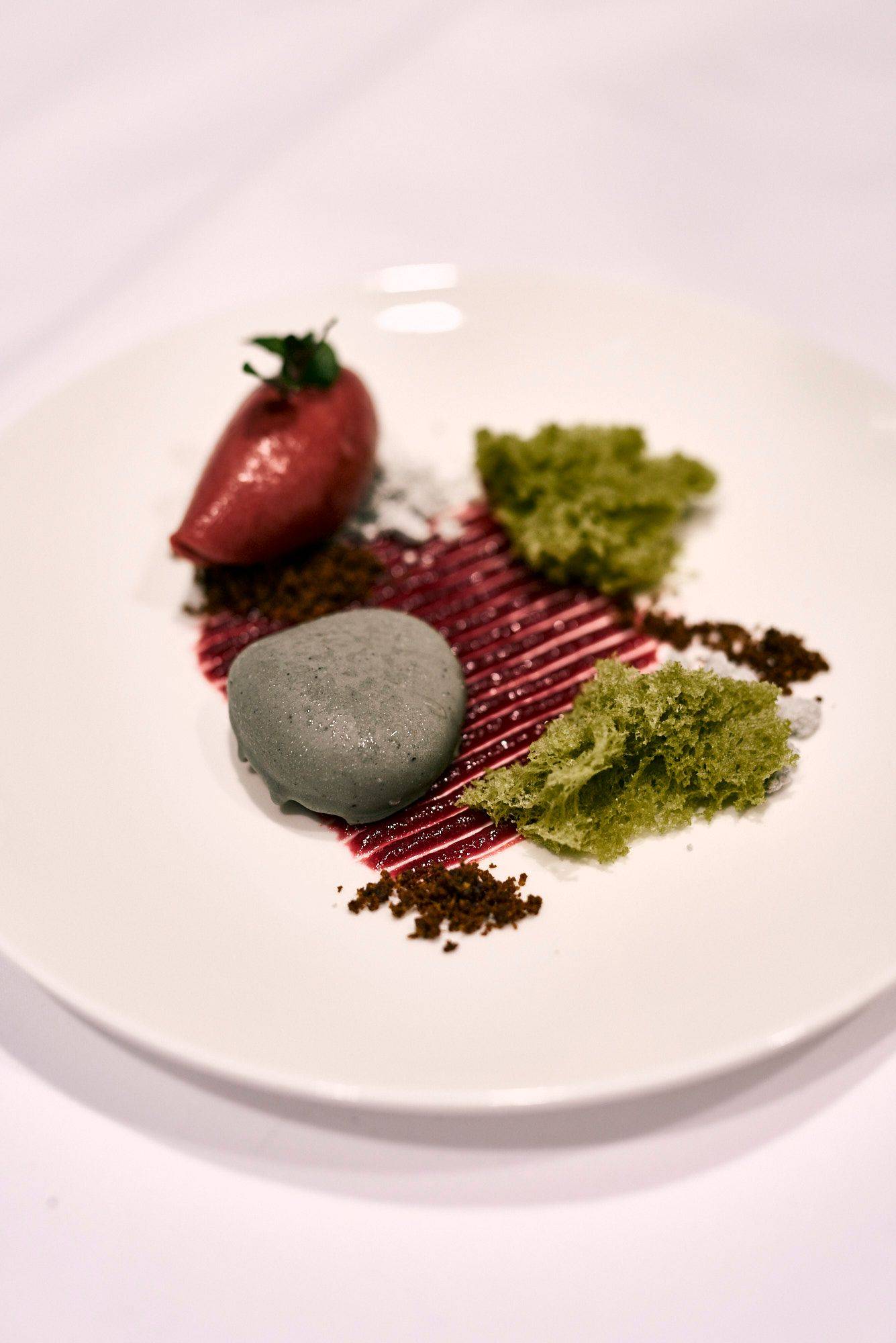 Ben Donath
"Quark & Linseed Oil"
When I received the invitation from Daniel a few months ago, the plan was to serve a savory dish, but sometimes everything comes differently and so we changed my course to a dessert. It should be a local composition and so I decided without further ado to interpret the Spreewald dish "Jacket Potatoes with Quark & Linseed Oil" as a dessert. Now that the guests had eaten all these dishes before, it should be light and refreshing before they take the next bite at the dessert buffet. So, on the plate, guests found a triple of cucumber which consisted of pickles, broth and cucumber sorbet with fluffy quark foam, linseed oil and smoky potato chips. It's a plate that might make the Spreewald born second-guess themselves when they read it, but in the end, it's flavorful. Fresh, light and not too sweet, I liked this dessert very much and think it was a good finish.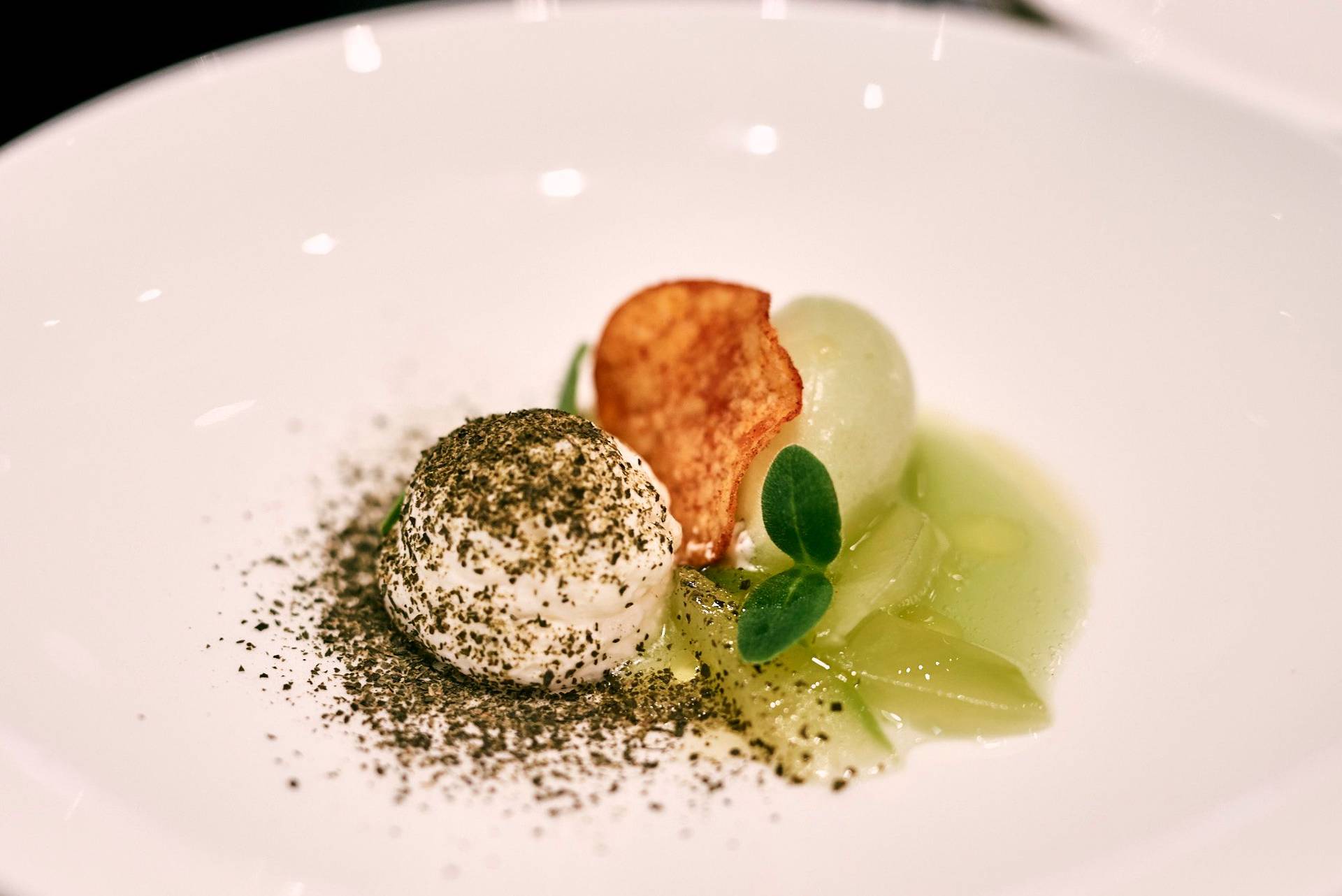 Nico Klink
"Dessert Buffet"
It was great to see one of my former team members doing such a great job as the pastry chef of Seezeitlodge. Nico worked with me in Berlin for a few years and now runs his own team and operation, even supporting Daniel as his right-hand man. He prepared a huge selection of cakes and sweets for the evening, including an apricot wasabi entremet or tempting matcha eclairs, just to name a few. Everything was neatly decorated and prepared or baked with perfection. People just loved it and who can resist all these little treats?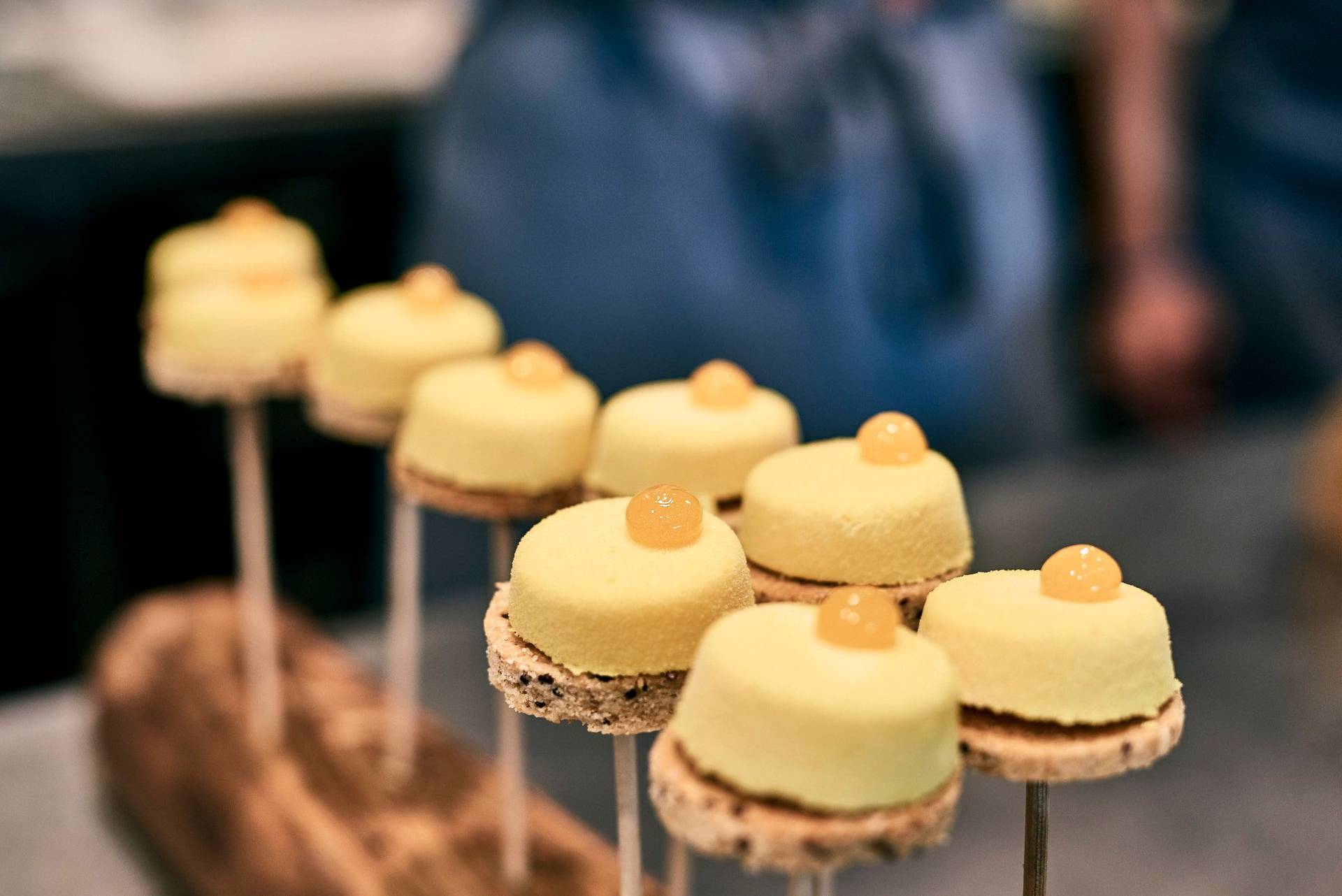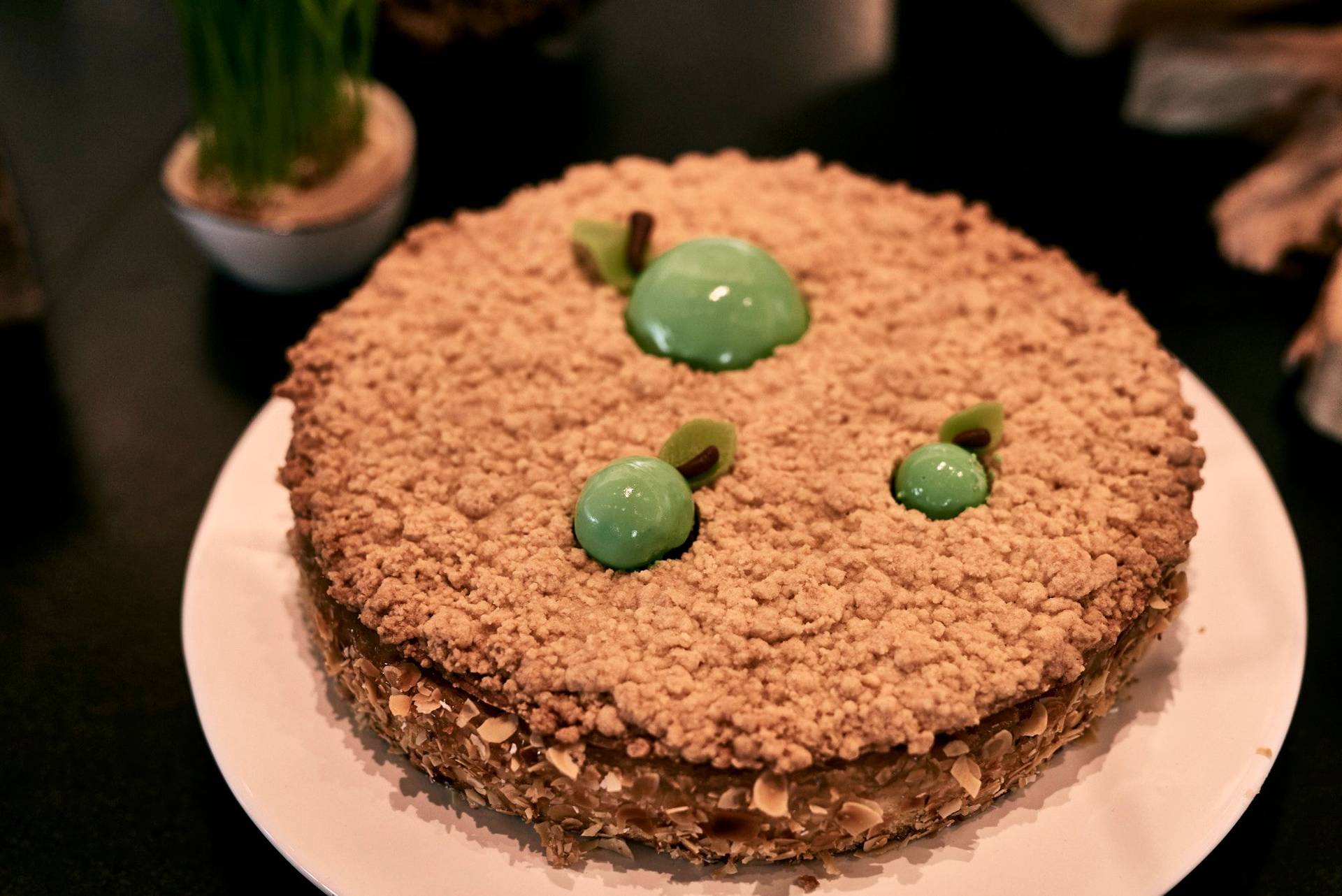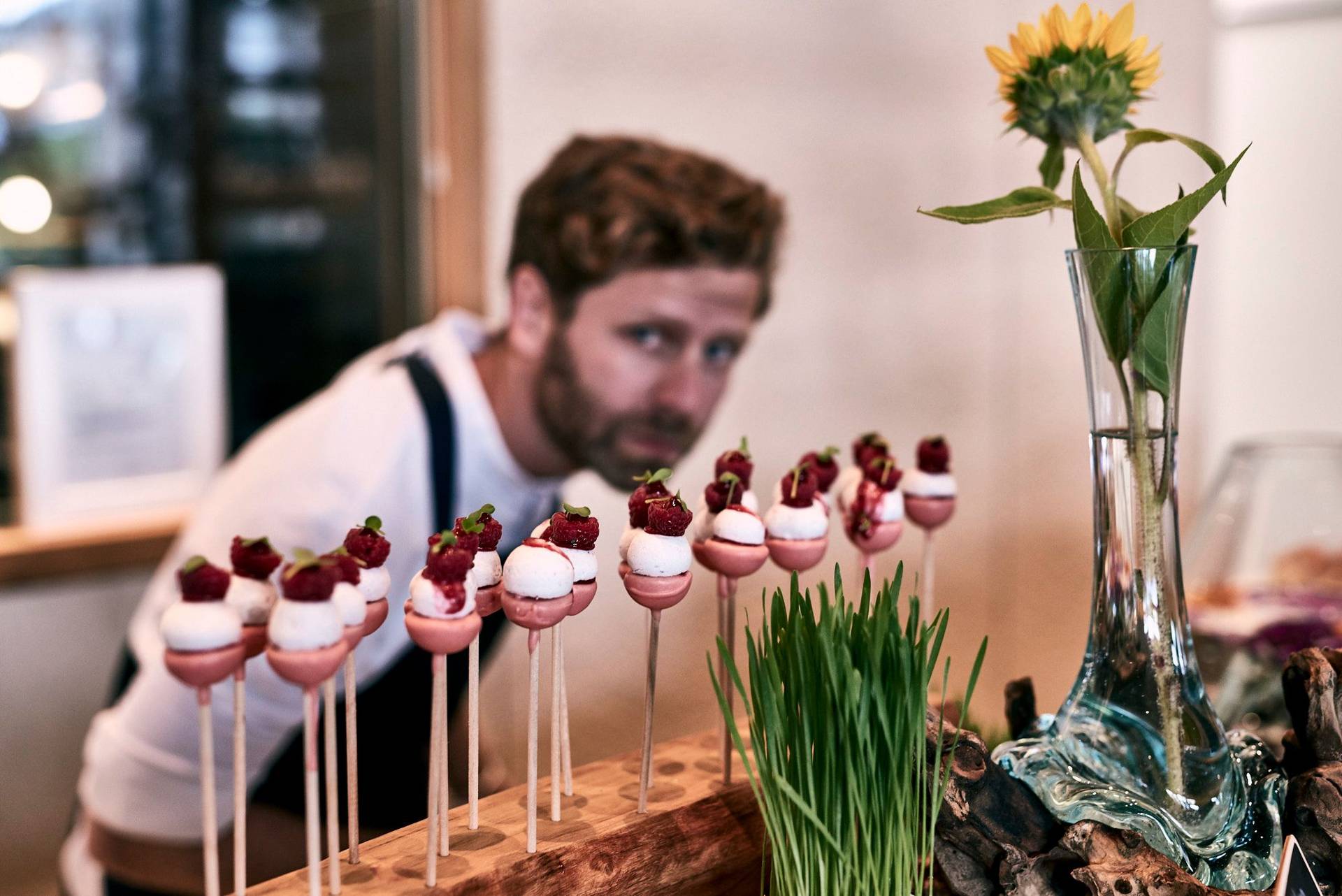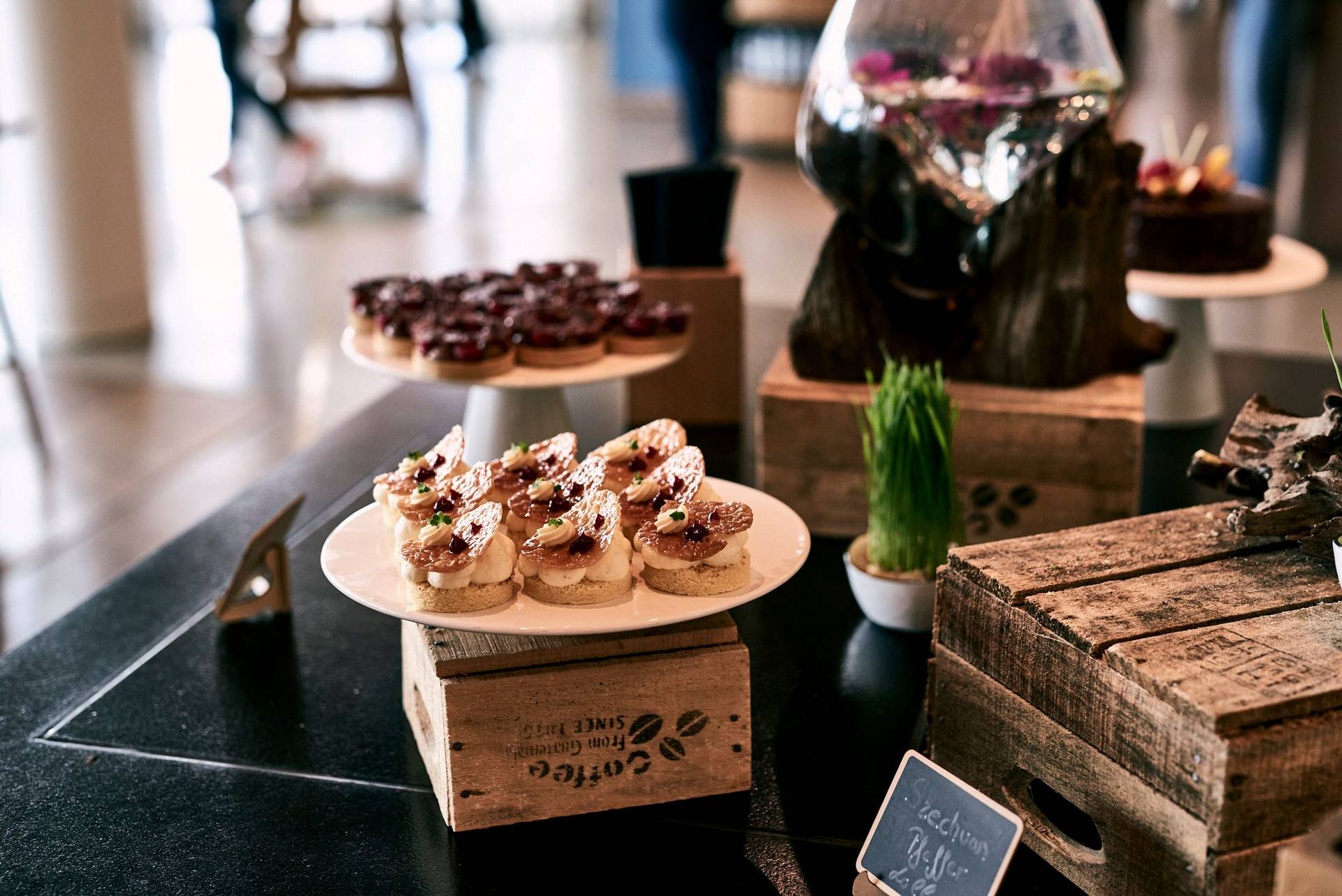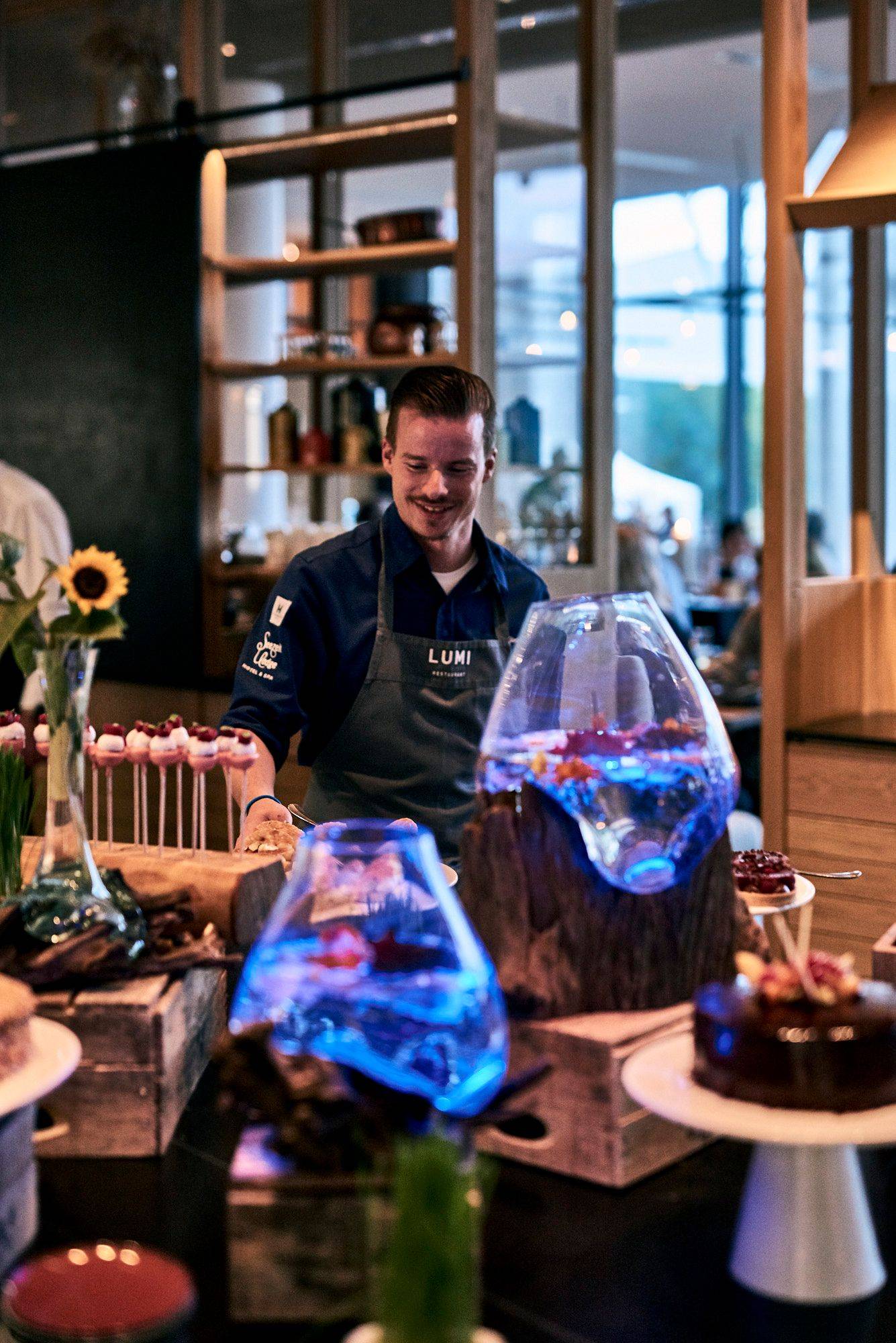 Valrhona
"Chocolates & Digestif"
The French company Valrhona stands for chocolate like no other and can be found in many gourmet temples around the globe. I can't even remember how many kilos I've processed in the kitchen over the last few years and how many guests have enjoyed this cocoa product. After making our way through all the different stations and dishes, we ended with a nice espresso and delicious Valrhona chocolates.
Summary
The Seezeitlodge is a place to slow down and get back to yourself without losing track of time. Turn off your phone and just be in the present. Come here and enjoy the beautiful SPA or have a coffee and enjoy a piece of Nico's cake, while overlooking the Bostalsee. Time is not important, just relax. I felt more than welcome and I'm pretty sure everyone who attended felt the same way. It was a great evening with delicious food and good wine. I had great conversations and met a lot of very nice people. If there are more editions in the future, I will certainly be there again.
Thank you Kathrin, Christian & Daniel for having us.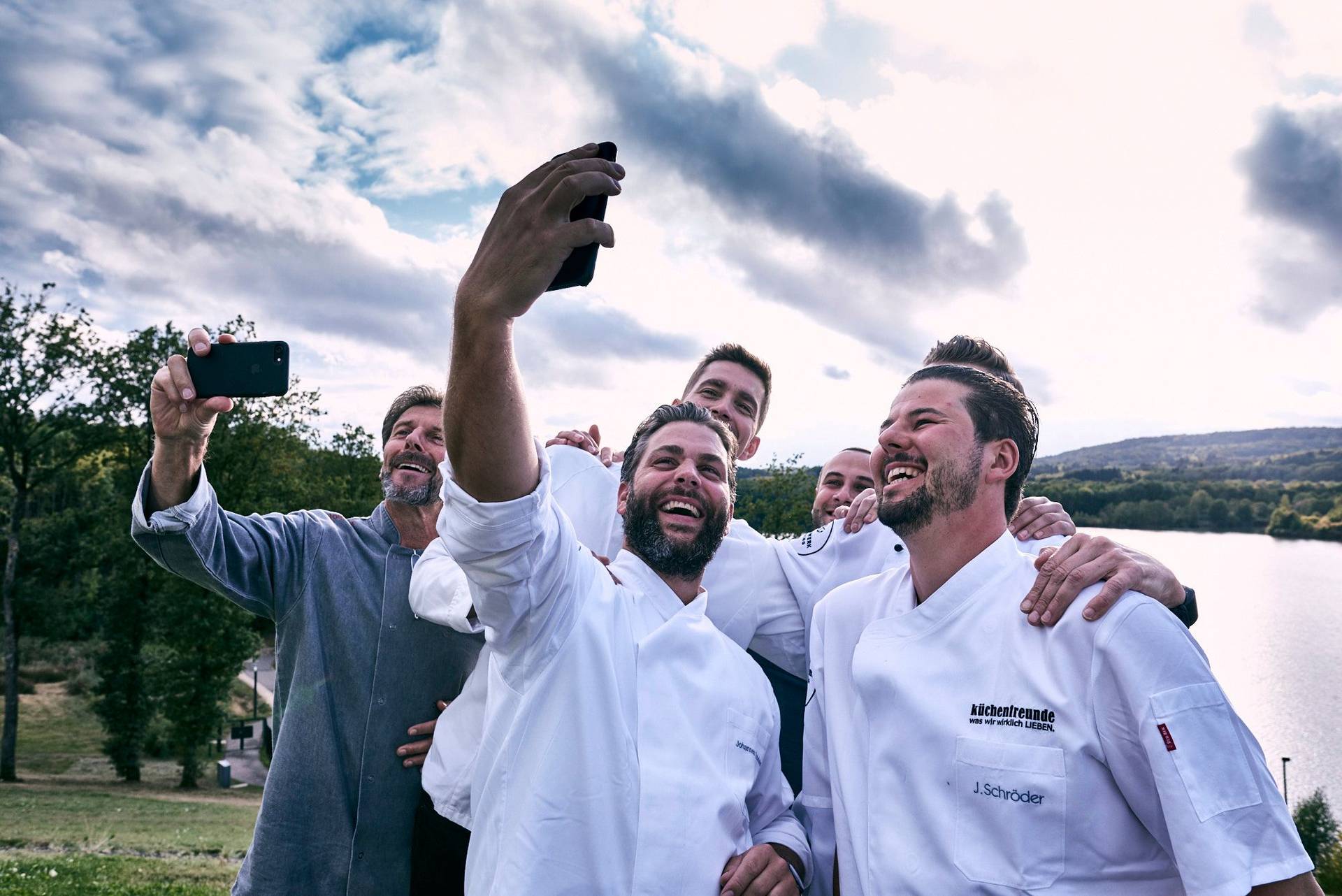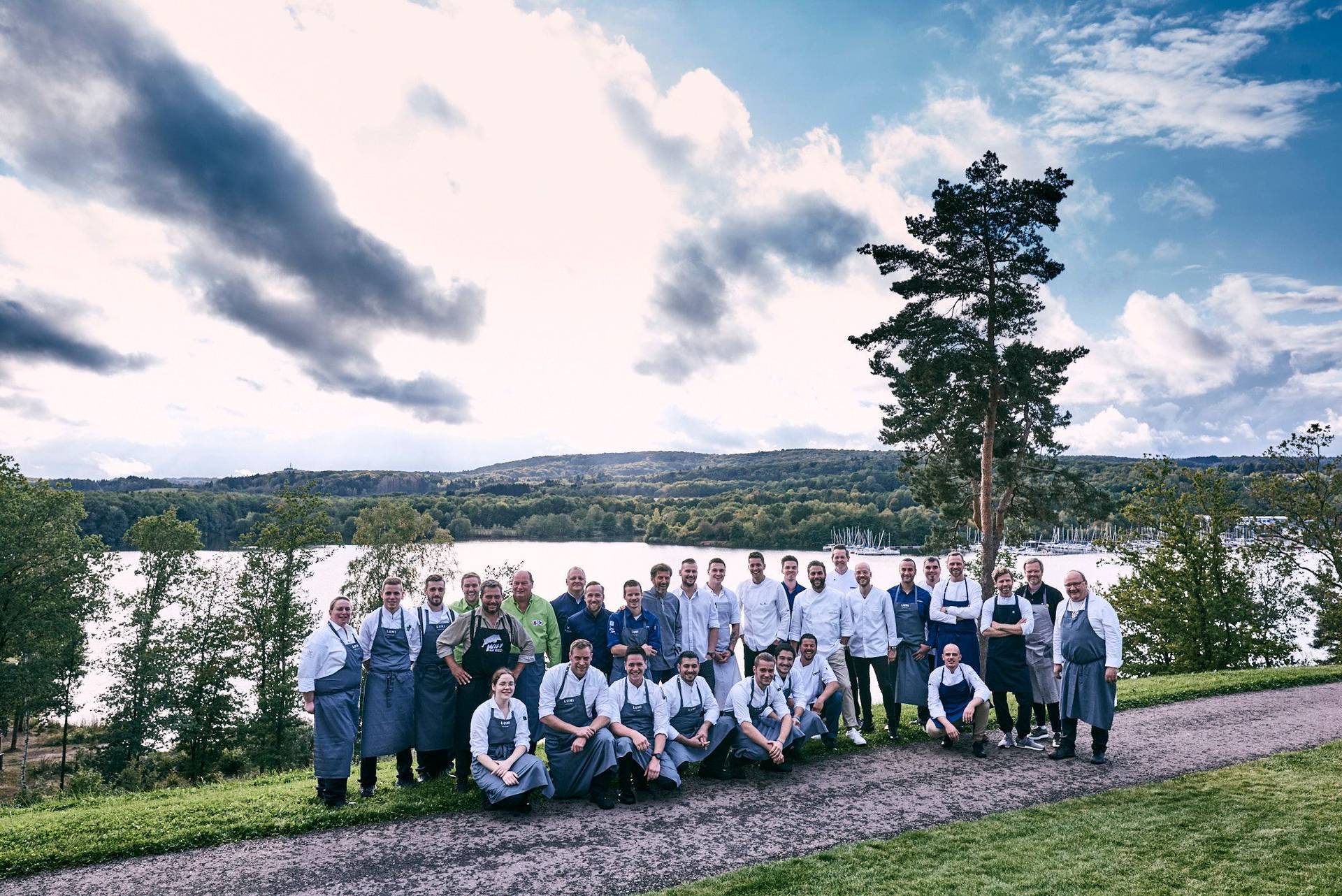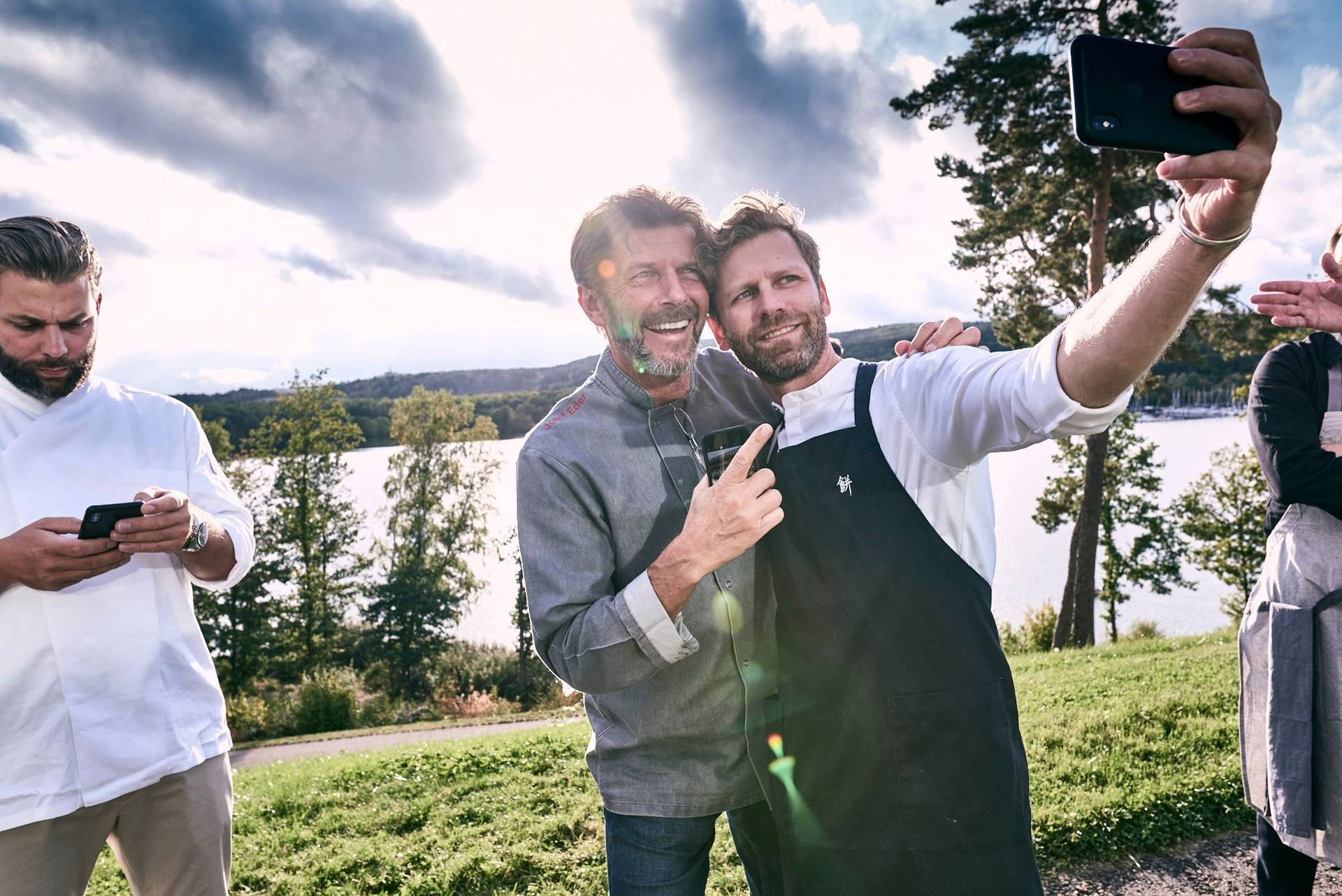 Newsletter
Can't get enough?
Get some secret ingredients through our newsletter!