Story
Seehotel Neuklostersee – chefs table childhood memories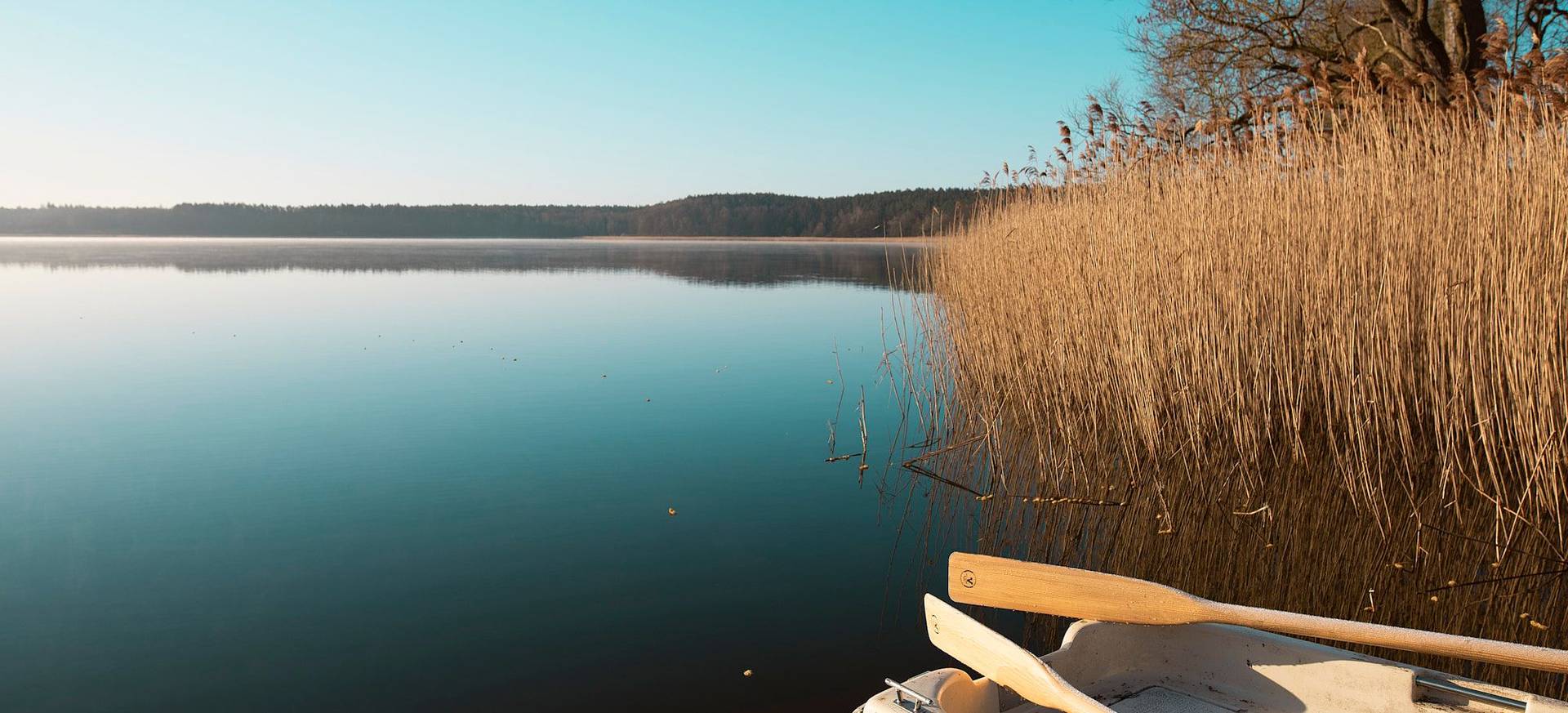 This article contains advertising.
The Seehotel Neuklostersee is a small retreat for city travelers, wellness vacationers, or Baltic Sea and architecture lovers. An address in the north near Wismar and Rostock with a guarantee of relaxation. A place where tradition and heritage combine with contemporary design. The property, the former "LPG Morgenröte" vacation home, is a small world of its own with its various buildings, whose magic will captivate you as soon as you arrive.
Architects & hosts
"There is always something to discover," says Johanne Nalbach, who opened the hotel with her husband Gernot Nalbach 25 years ago. This applies both to the two historic farmhouses, where the architecture is dictated by the use of the rooms, and to the new buildings. With stylistic clarity and reference to nature, through the materials used, the bathing barn with indoor pool, saunas, steam bath and suites above was built in 2004. In 2010 the "Wohlfühlhaus" for wellness treatments followed. Located at the lake is the old boathouse with canoes and SUP boards. Small weddings and meetings are also held here. The thatched half-timbered barn from the 19th century is the oldest building of the Birkenhof and is often used for readings, theater or concerts of the Mecklenburg-Vorpommern Festival but also yoga retreats and small celebrations find their place here.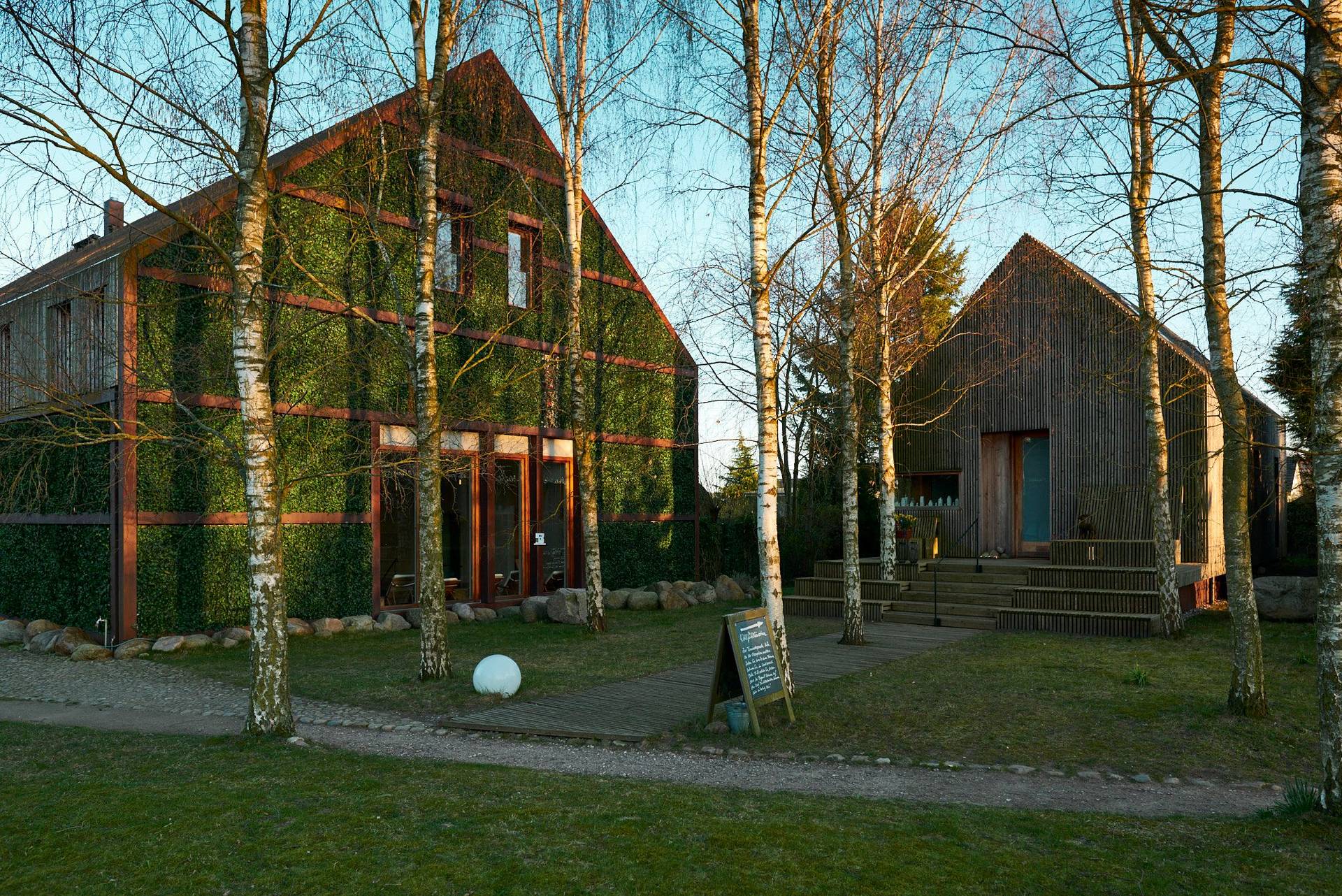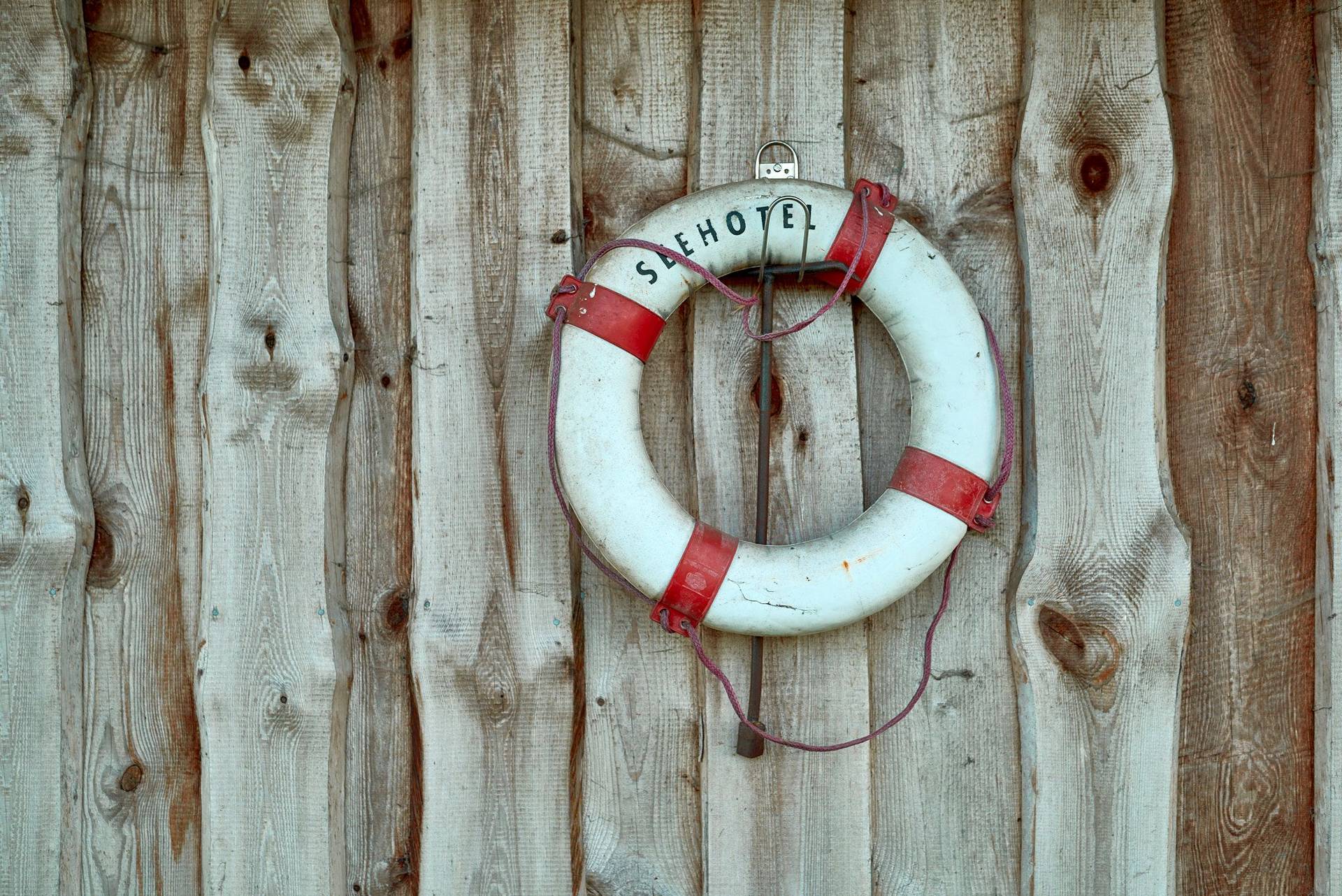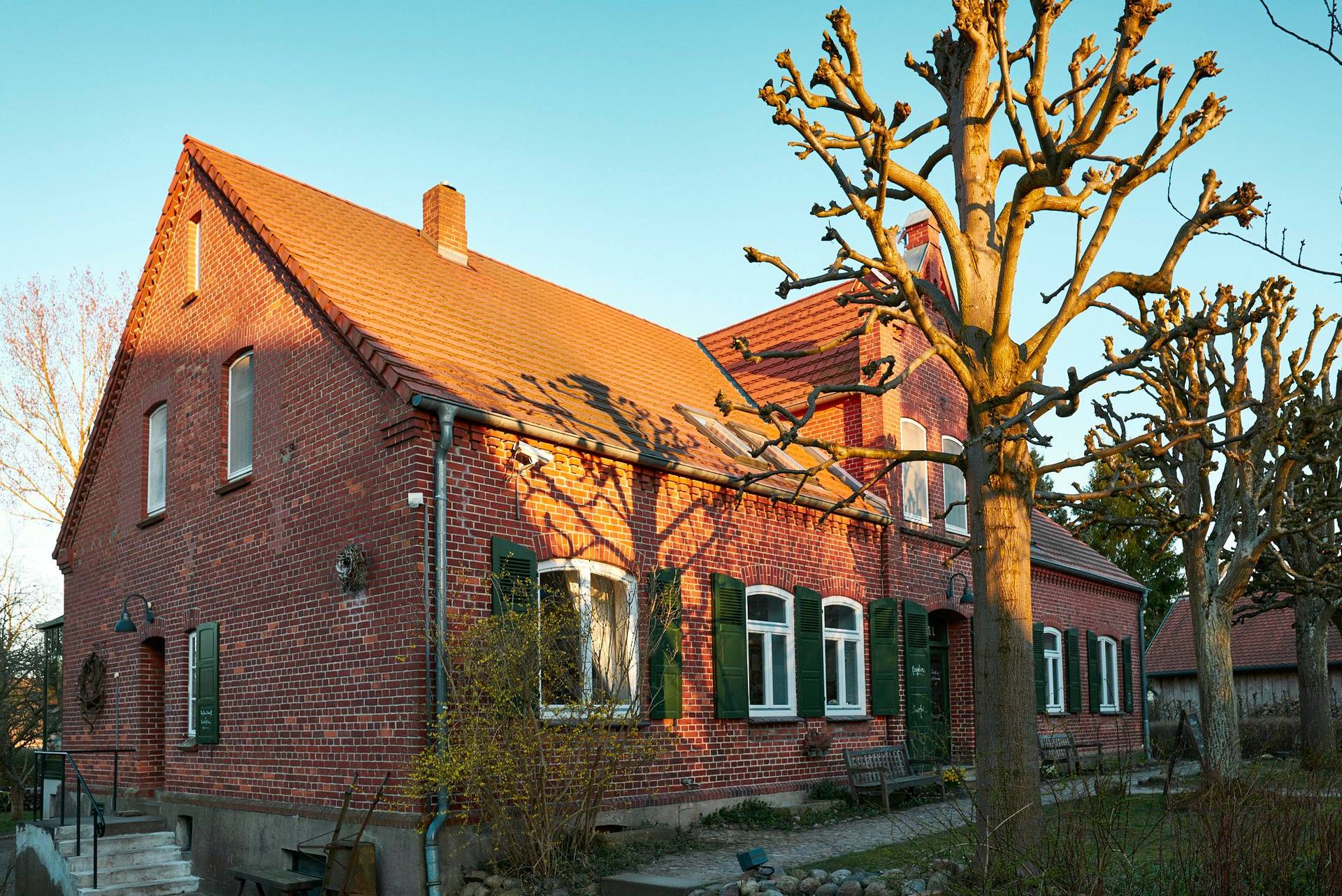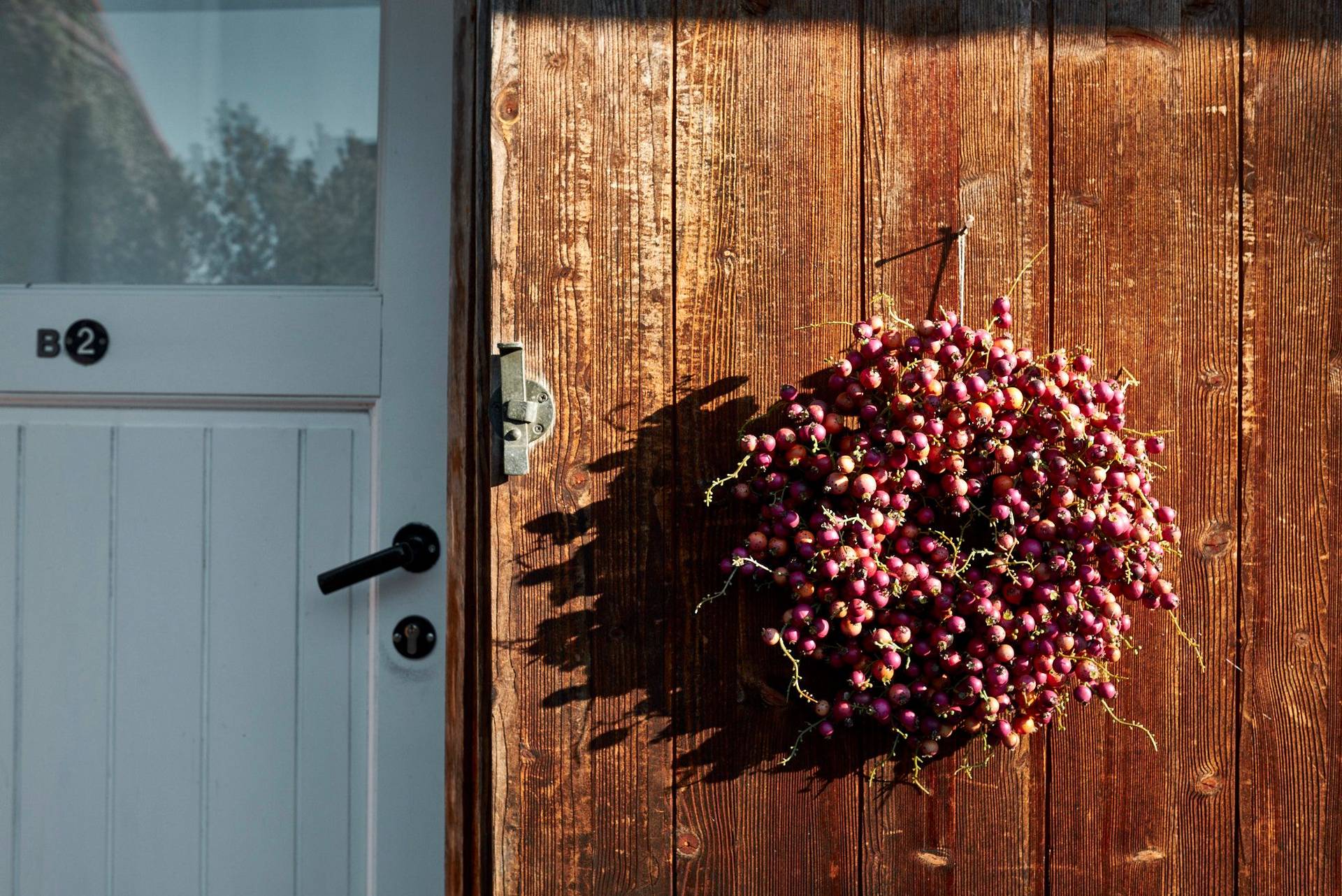 The chefs table menu
Alexander Stoye was our culinary host and came up with the Chefs Table for the hotel's 25th anniversary celebration. An idea that will be kept throughout the year for the future. The idea for the "Childhood Memories" theme was to travel back in time to a time when we were all free from pressure, money or stress. However, the atmosphere of the restaurant "Allesisstgut" with a view of the Neuklostersee certainly helps to step out of the hectic reality and to decelerate. The Leipzig native, who has since settled in Mecklenburg-Vorpommern, loves the freedom he has in the kitchen when creating new dishes. He likes to show his guests the beauty of local ingredients from nearby farmers or fishermen. His challenge is to make the sometimes little available or simple products shine through craftsmanship. In my eyes something he manages very well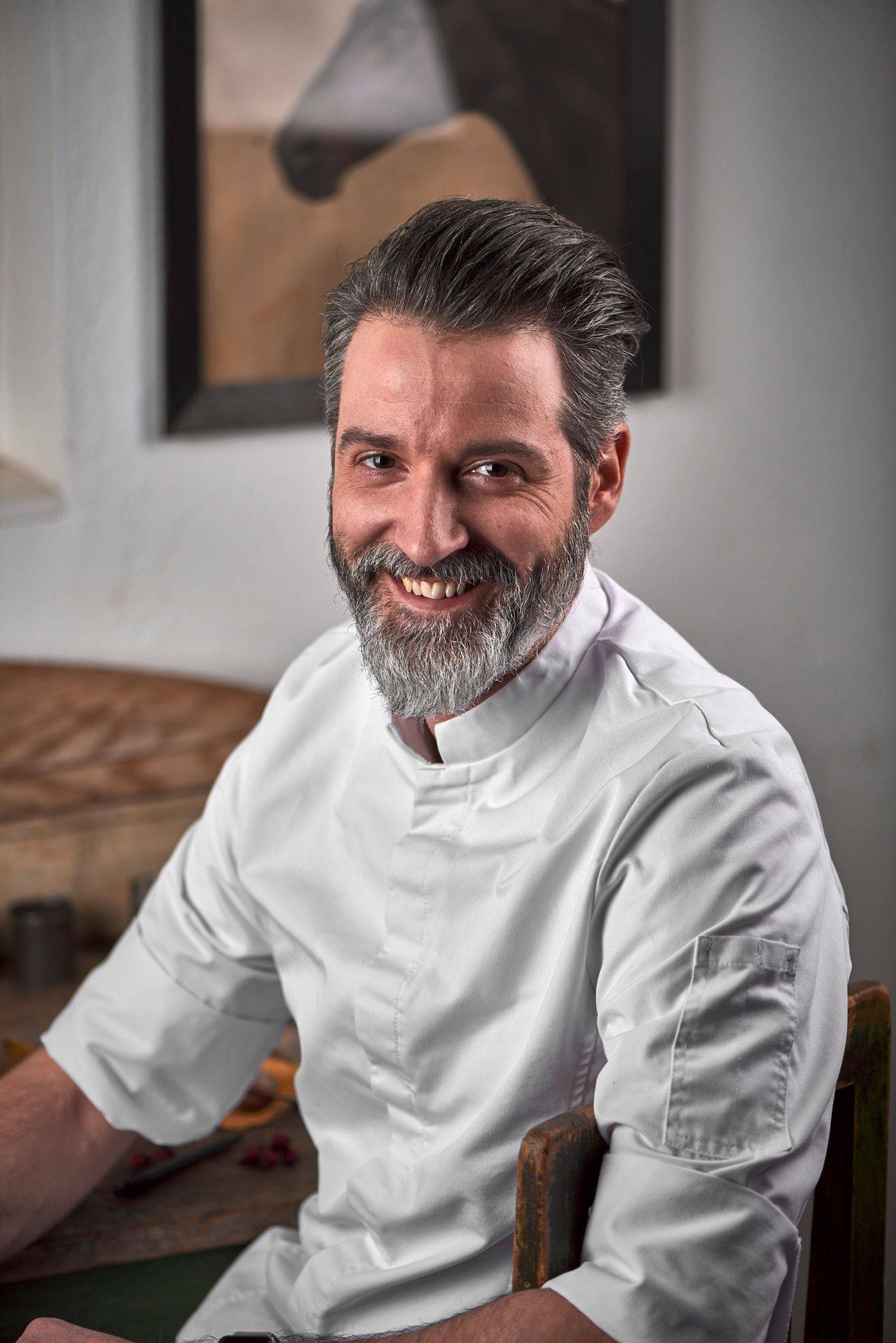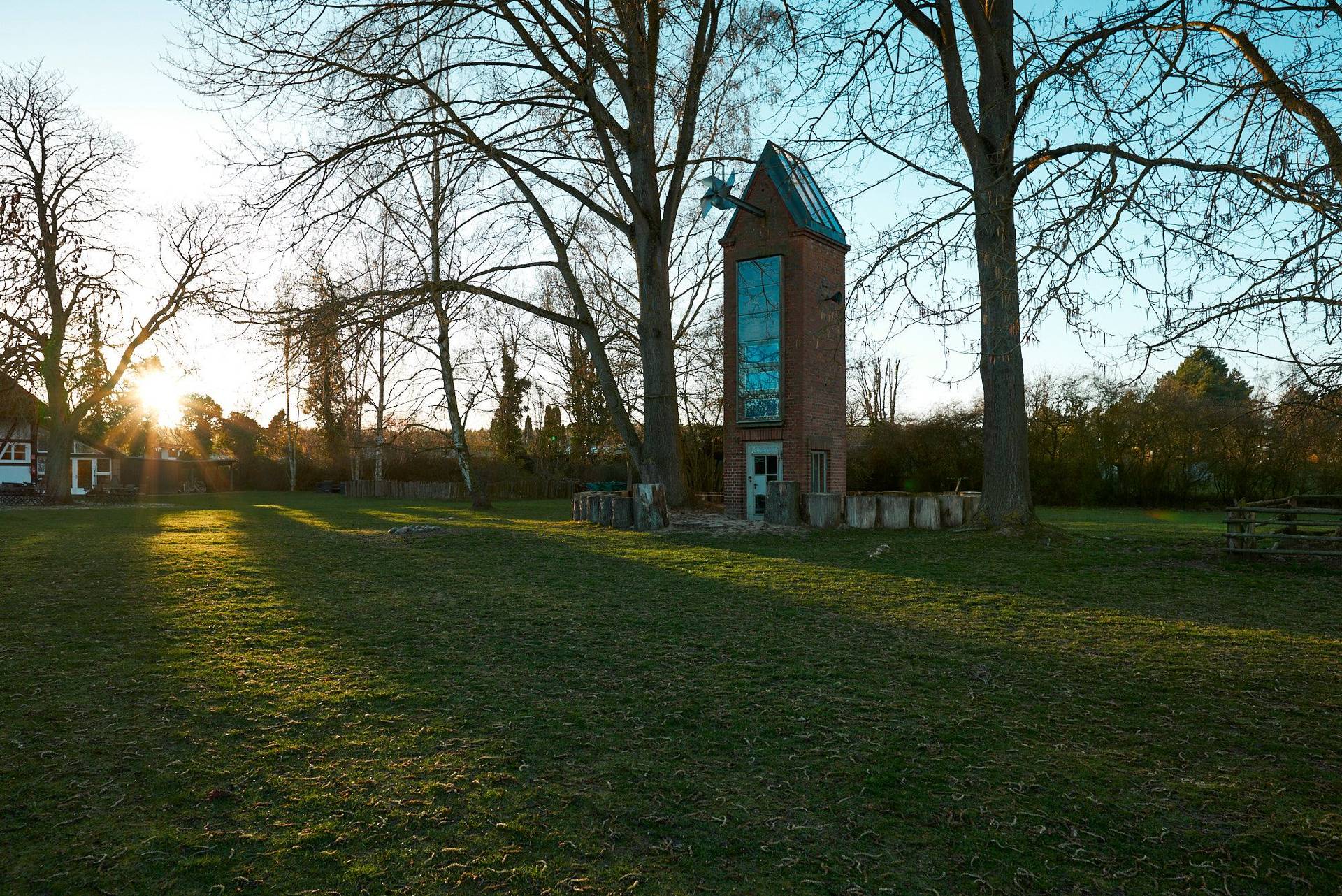 Homemade bread
For me, every good meal starts with a good, lukewarm bread. Alexander chose a spiced bread with dried fruit and considering the time of year has a very appropriate bread. The presentation was rustic and it really made you want to get a bite.
"Würzfleisch"
This is a very East German influenced dish. Actually, served in a puff pastry dish or topped with cheese in a cup, the spiced meat was something every child of my generation loved. To be honest, when I'm traveling in Saxony Switzerland and take a break in one of the small huts, my choice often falls on this dish. Alexander, of course, put all the ingredients together differently. There was braised beef, the mushrooms were roasted, the cheese was a cracker and the Worcester sauce came in a little pipette. I really felt transported back to my childhood with this appetizer.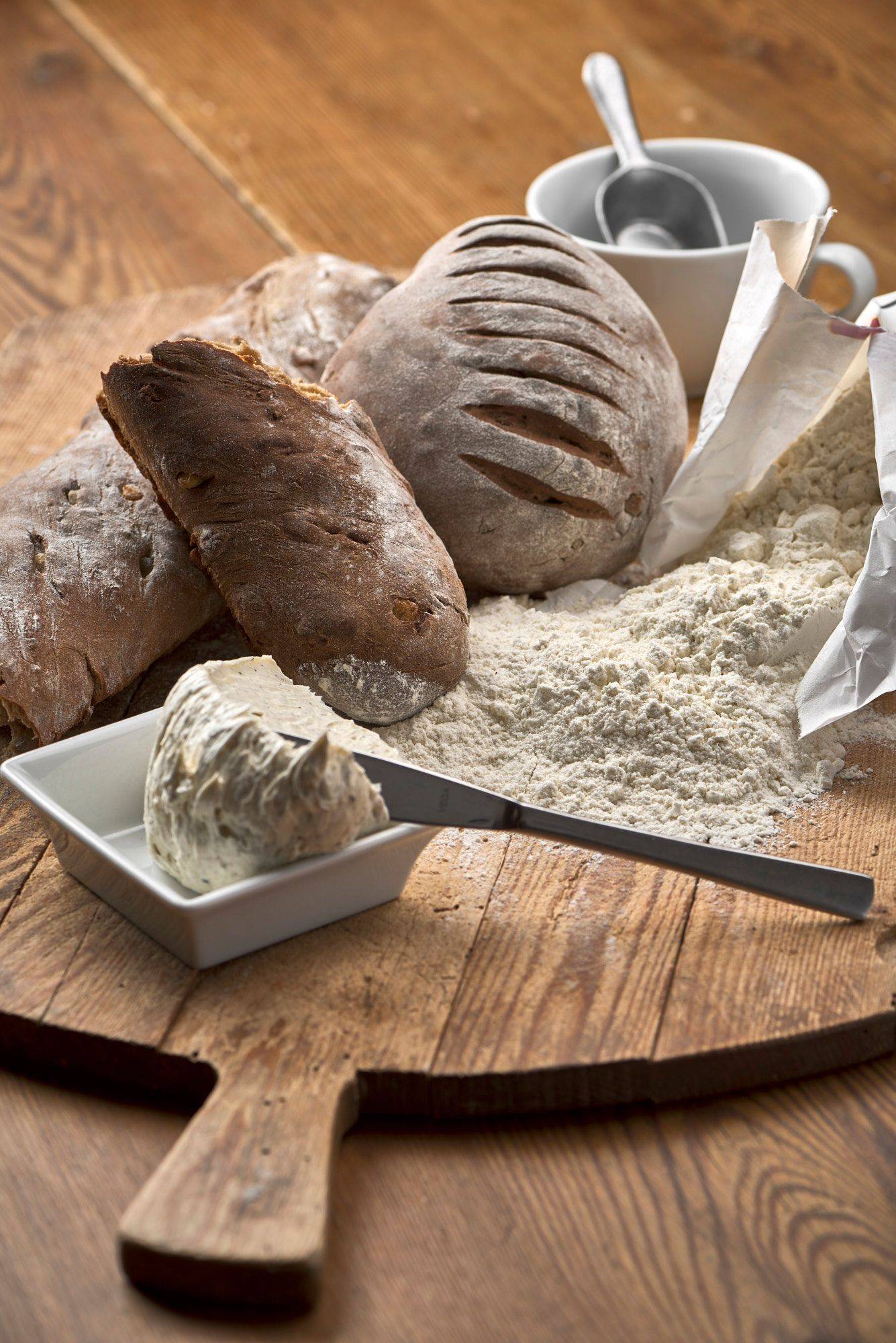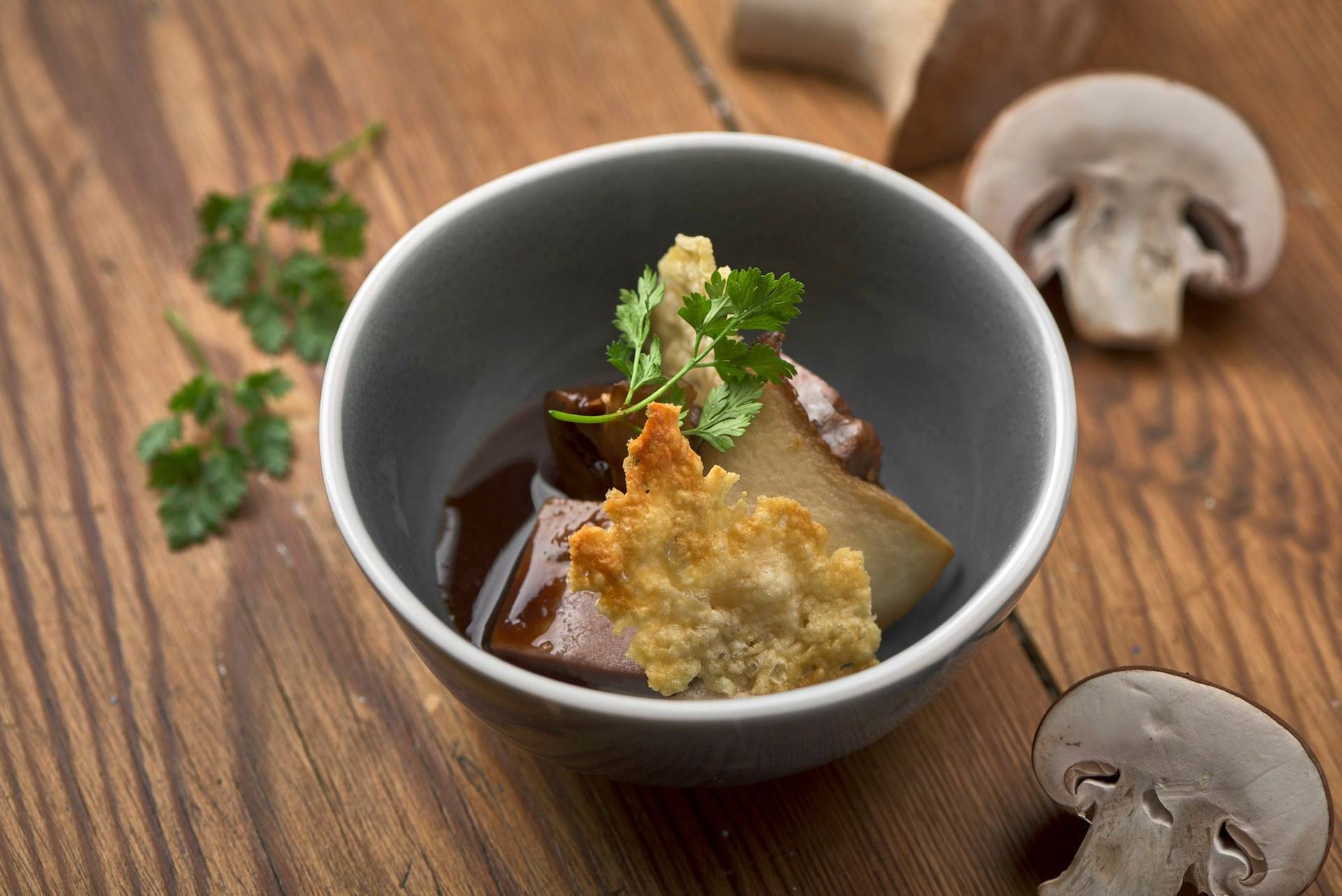 Mustard egg
This canteen classic was presented finely and very tasty, although I don't mind the rustic original either. An onsen egg yolk was topped with a fine mustard foam and all served in an eggshell. Delicious...give me more, I thought.
Stuffed peppers
As we were still warming up to get in the mood, we were served a small stuffed bell pepper filled with a veal meatball. Accompanied by some paprika ragout, the third course was also a fine little reminiscence.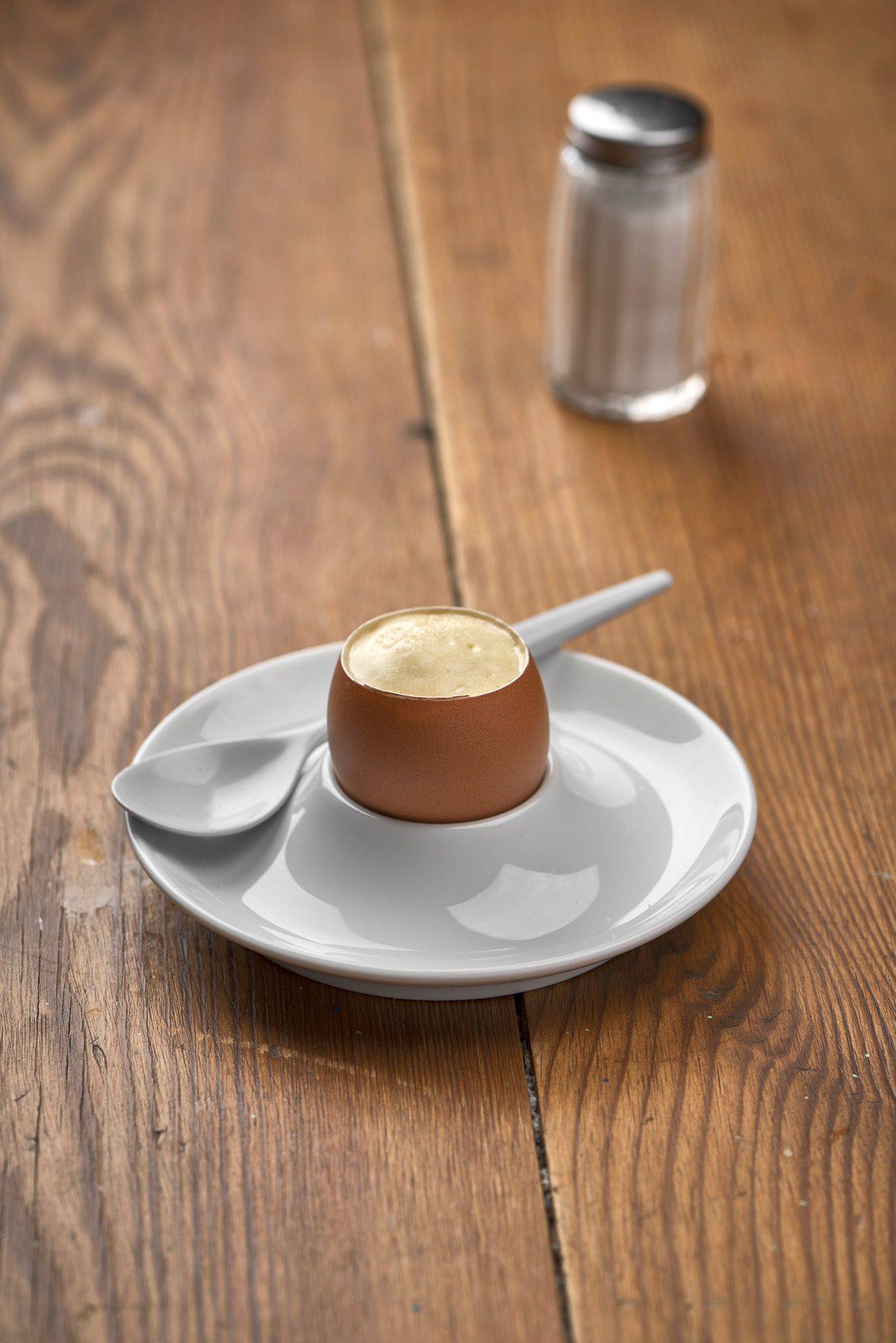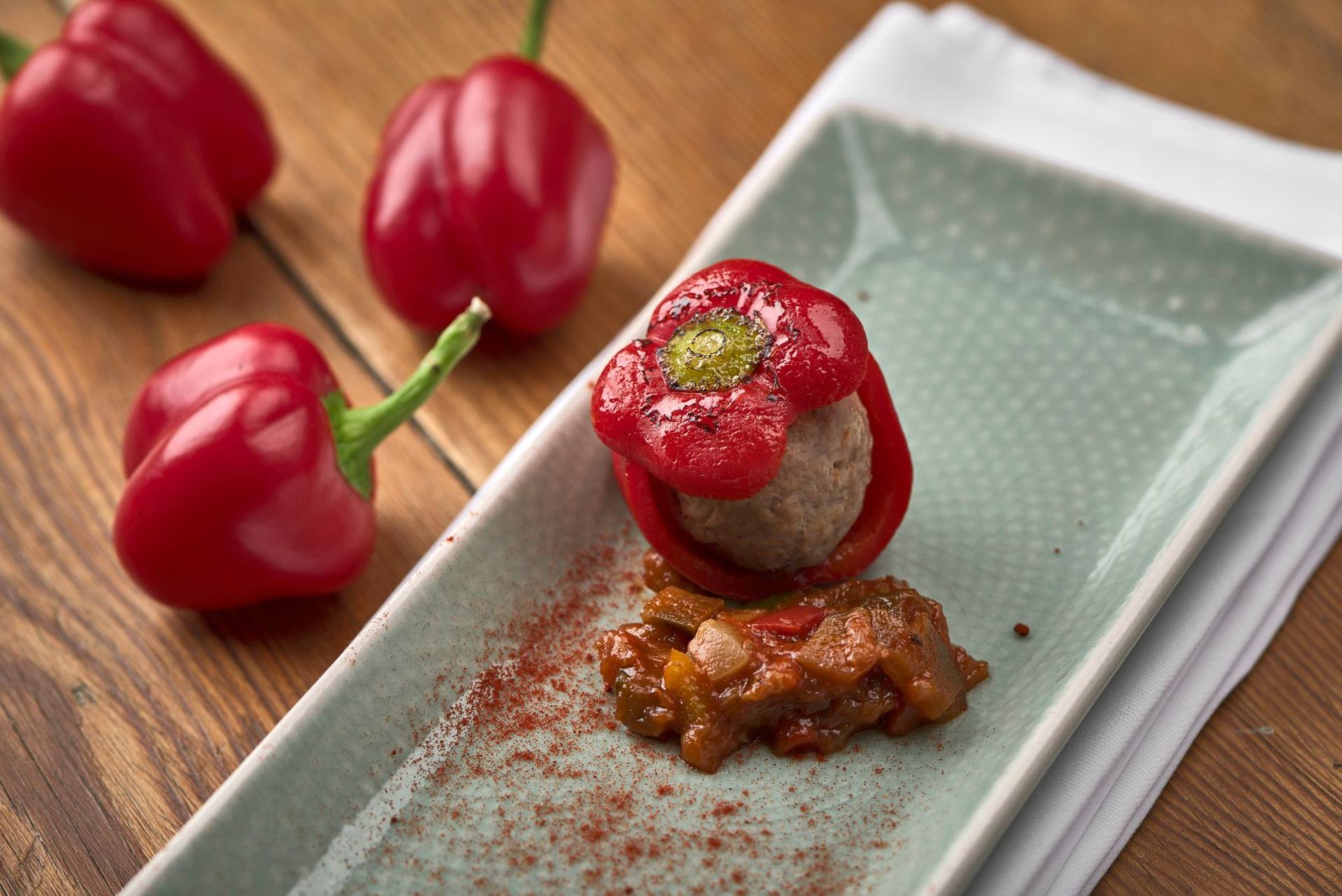 Canned fish
Let's be honest, who among you doesn't crave canned fish in tomato sauce from time to time? I do, and that's why Alexander's fourth course felt so heartwarming to me. Sure, he served canned fish, but cooked to perfection. The seared king mackerel was enjoyed with tomato sauce, vanilla tomato and some tomato concassée. If the wine hadn't been so good, I would have been tempted to ask for a beer. Just like at the campsite. It's just synonymous with a lazy singles night. Well done.
Chicken soup
A winter without chicken soup just isn't the same, and it has always been a part of my culinary life. Fresh local vegetables, a tender chicken leg and a hearty broth, nothing more, nothing less. This memory was a cure for many colds and tummy aches, but also a warming elixir to enjoy.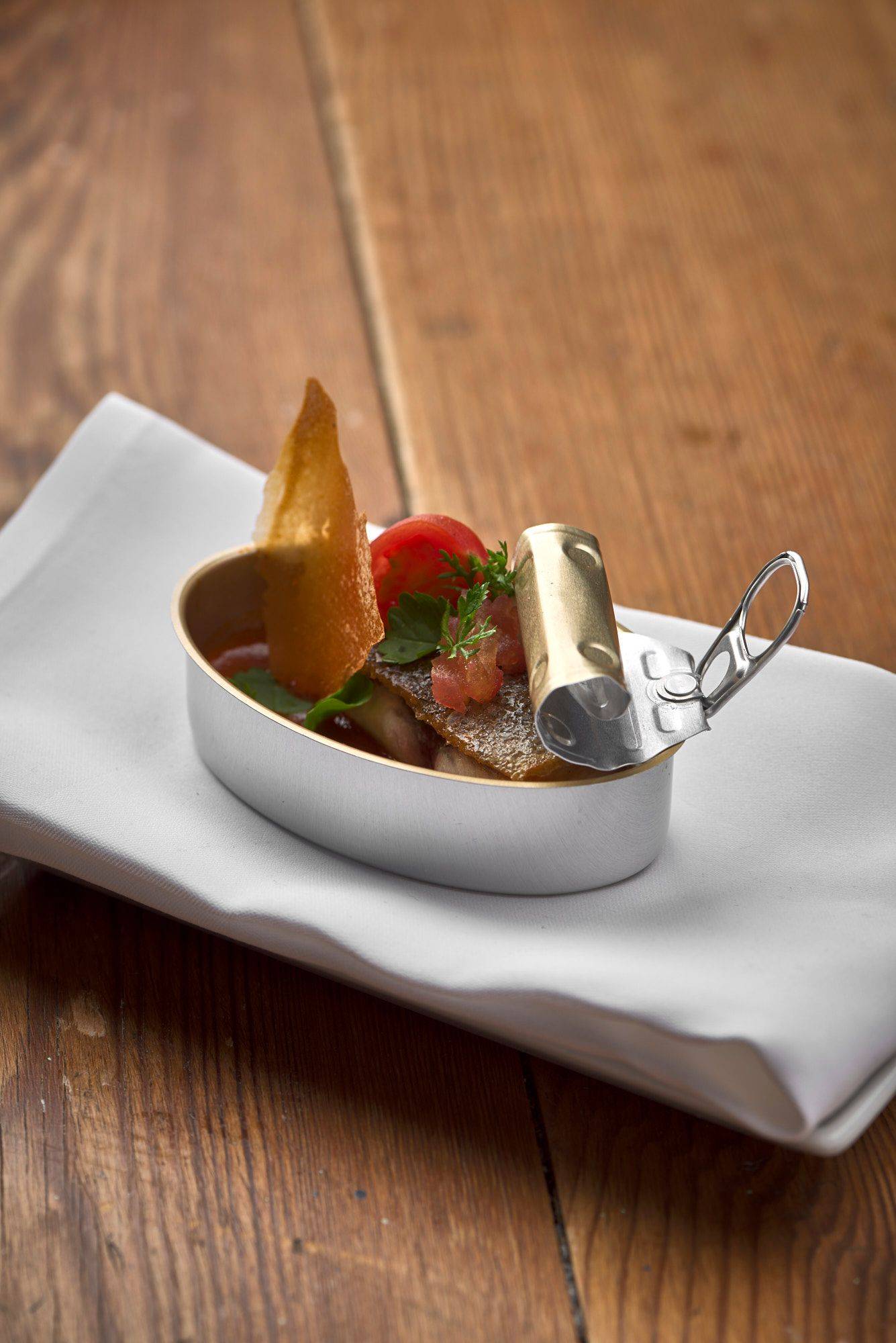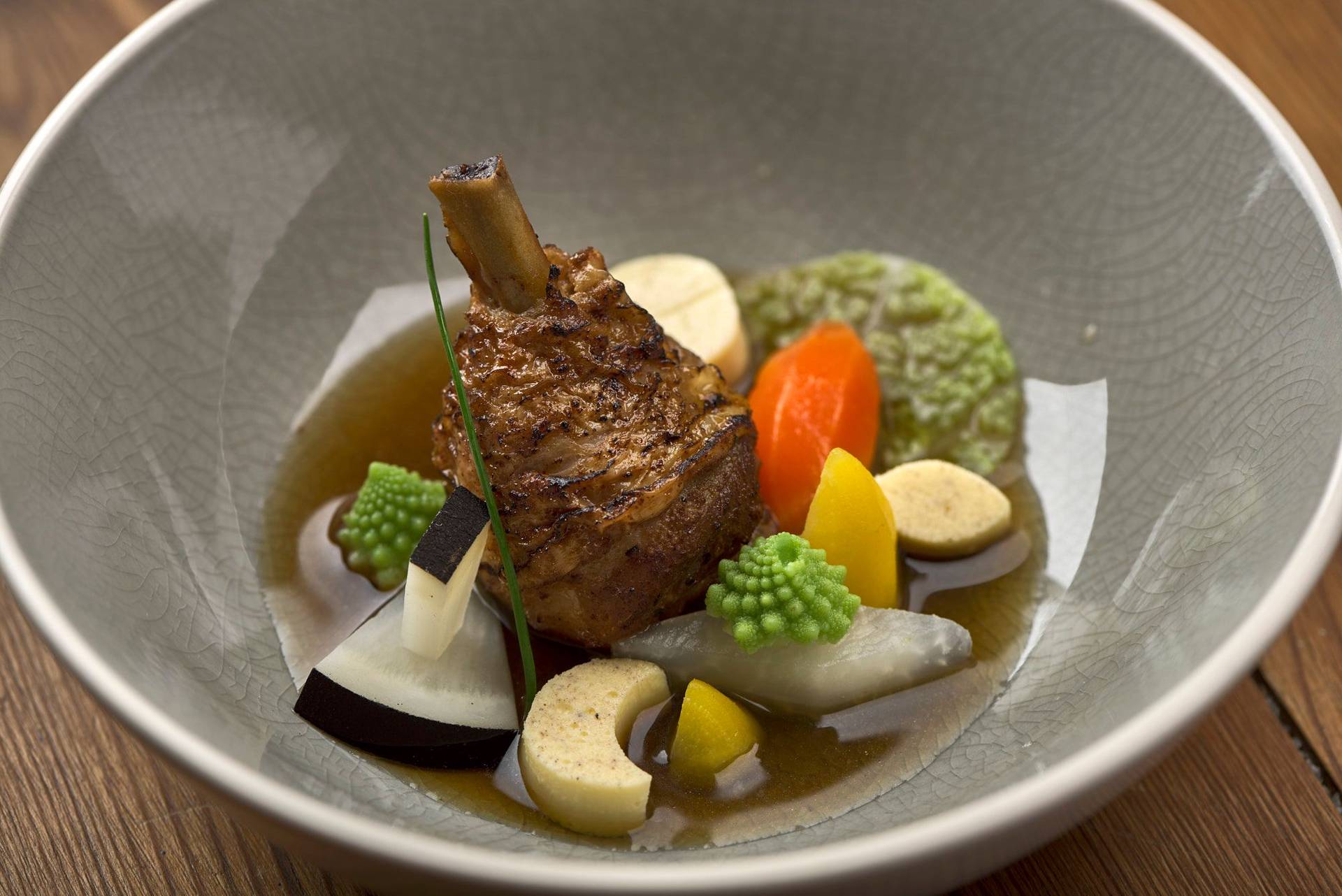 Fish fingers, peas & mashed potatoes.
I actually pass this childhood memory on to my boys as well. There must be some genetic reason that so many kids love it. Alexander prepared cod fish fingers and mashed peas and potatoes. Everyone agreed that this was a must for the Chef's Table, as crispy and juicy as these fish fingers were.
Roulade & red cabbage
Roulade always reminds me of my grandmother. It's a real classic that she often cooked for us when we were guests. Alexander didn't change much from the original recipe but used different cooking techniques. The beef roulade was stuffed with bacon, pickles, onions and mustard, just like back then. He then cooked it at a low temperature for several hours until it was tender. Side dishes were dumplings and red cabbage and some cabbage powder. We were poured a nice red wine and I was, once again that evening, very happy. One course I still have to mention, which you unfortunately can't see here. The second main course was a goose with brioche and an excellent jus. After this course Christmas feelings came up, I can say that.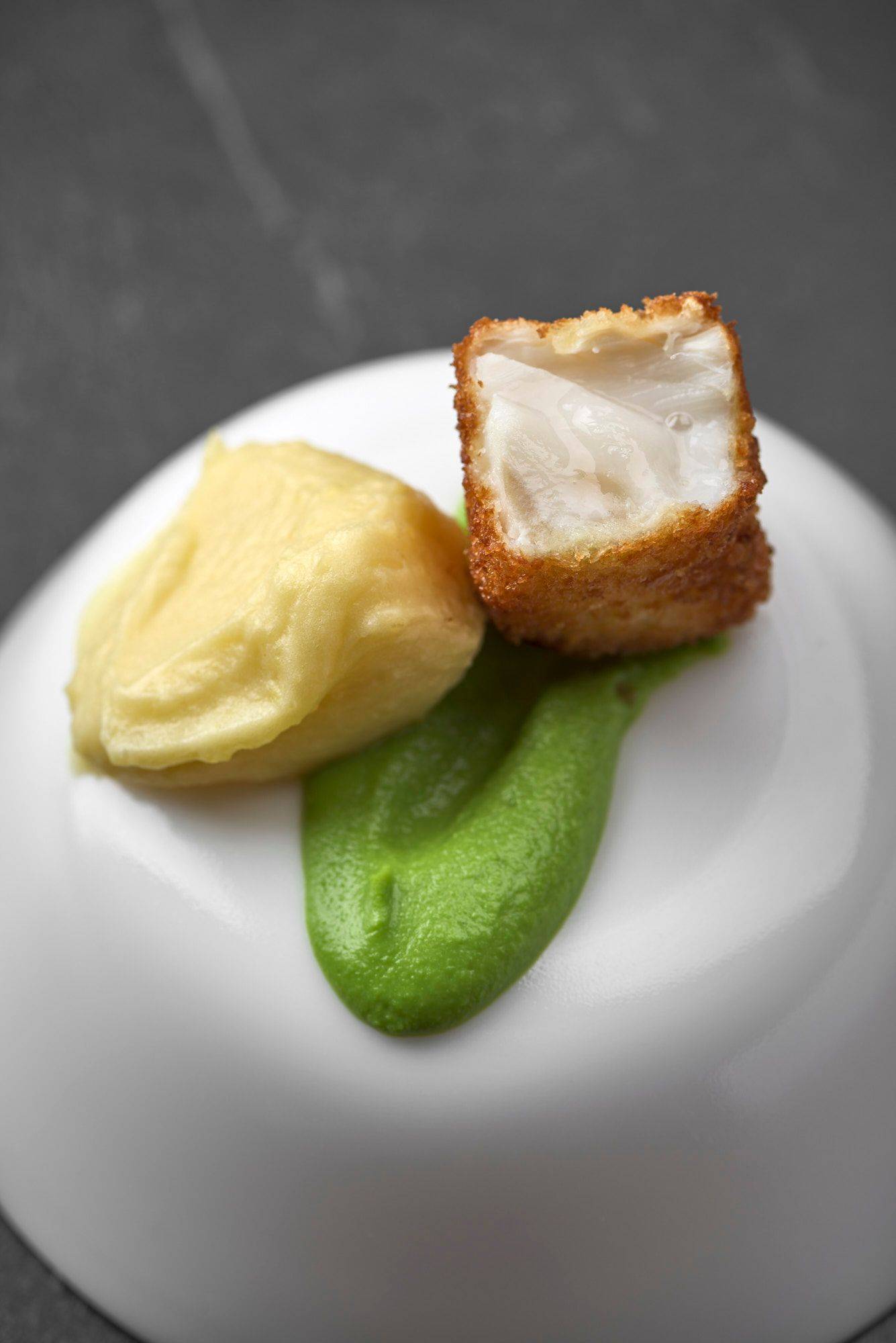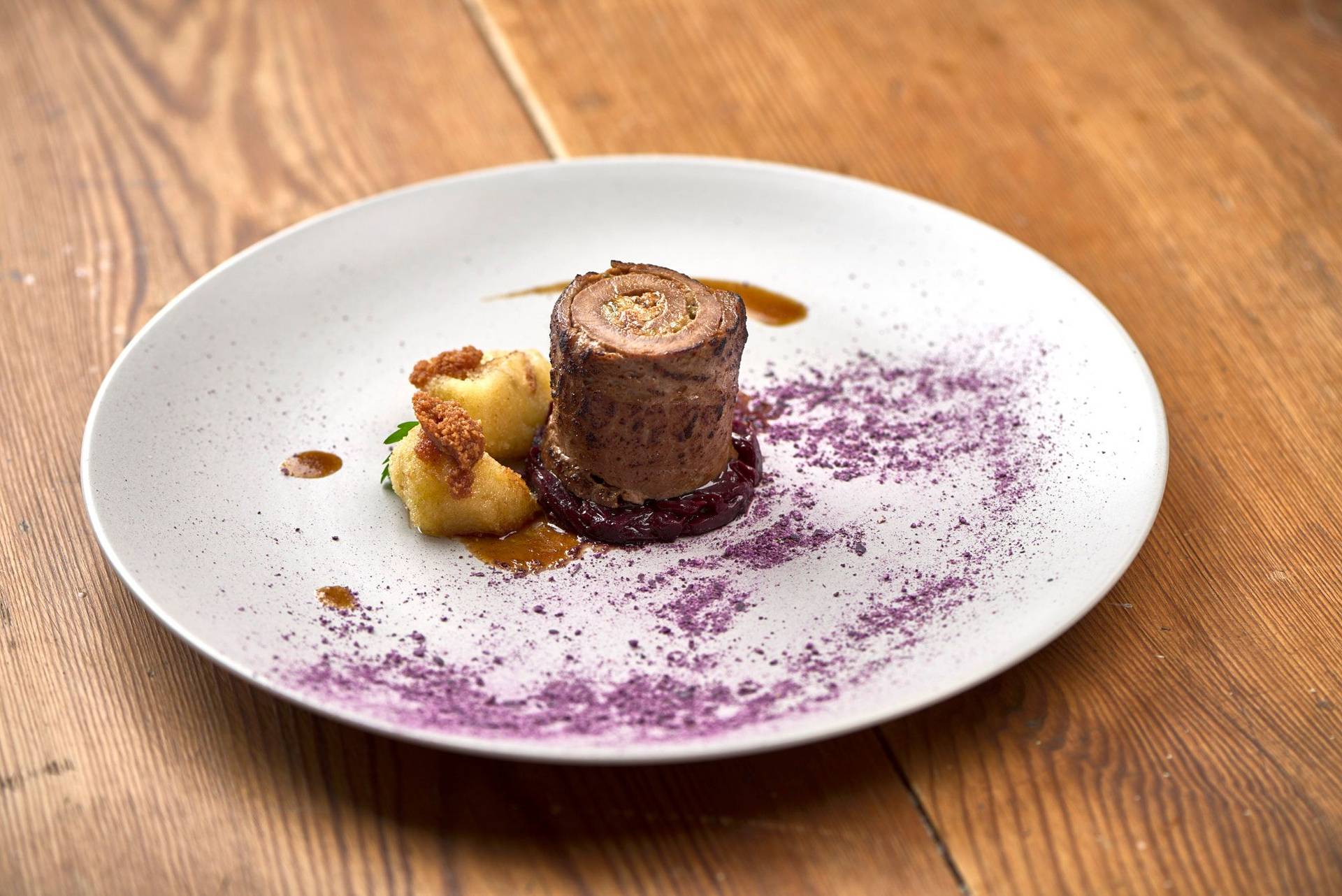 Gingerbread & buckwheat
Every good meal comes to an end, so we headed towards the sweet memories to finish the menu. The first dessert was gingerbread with sour cream butter & honey. A wonderfully moist cake with lots of creaminess from the butter and the bite of caramelized buckwheat. A fantastic, but not too sweet course, perfect for the season.
Failed plum cake
The last plate was certainly not failed but presented itself in its individual textures. A hazelnut sponge cake with roasted plums, crumbles and poppy cream. A dish that thoroughly deserved to be the final course. The funny thing is that plum cake is usually baked at the end of summer with the plum season, so it was kind of warming to think of a mild afternoon outside while the temperatures at night were near zero.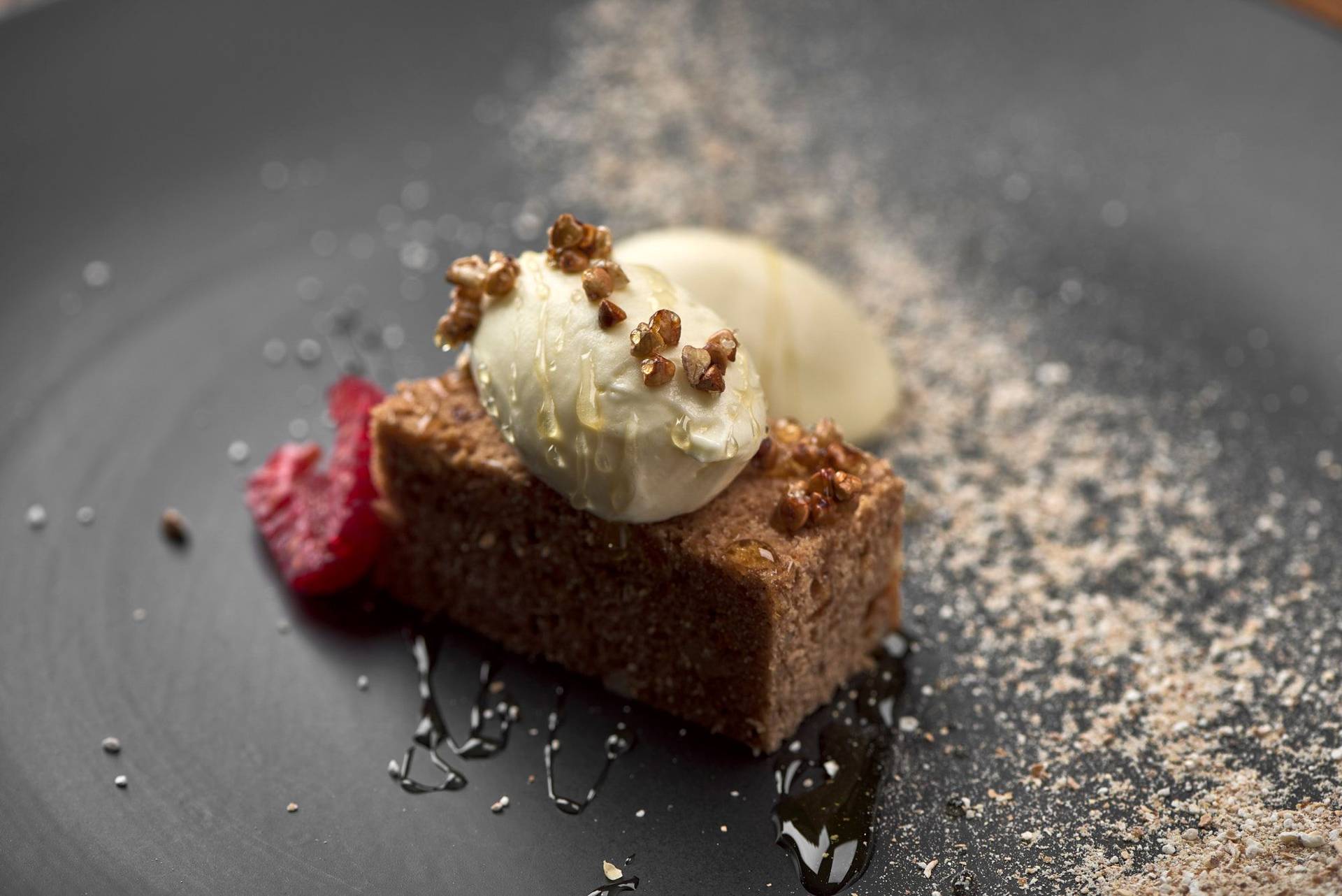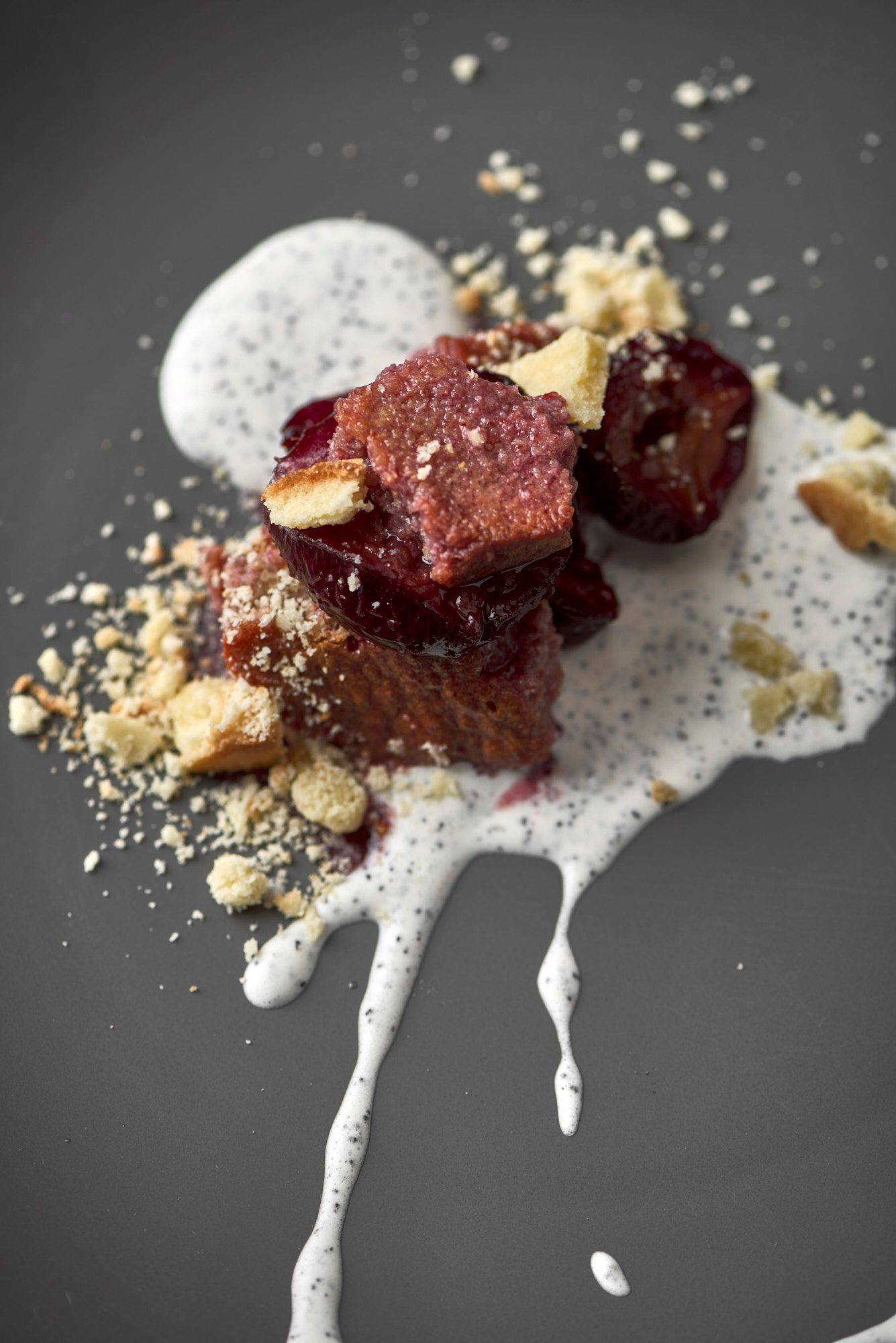 Resume
When I received the invitation to join the Chef's Table a few months ago, I didn't hesitate to confirm my participation and was lucky enough to be there. Alexander and of course his great team managed to get us talking about the good old days and reliving precious memories. We ate and drank very well, were surprised by some dishes and won over again by others. Alexander Stoye cooks an honest cuisine and yet with that certain something. With him, the appreciation of the ingredients used is clearly in the foreground. So, if you are ever looking for good food for fair money, just stop by and stay a night, you will not regret it. Thanks to the whole team from the service to the kitchen for this culinary pleasure on the Chefs Table at the Seehotel Neuklostesee.
The sound of silence
After a short night, I got up early before sunset to capture the silence. When I arrived the day before, the non-existent noise was something that came right to my mind. As I listened to the surroundings, there was just nothing, pure silence for my mind. This place, with its various buildings that combine tradition and architecture with the landscape, has a rare beauty for me. I can only agree with the decision of the Nalbach family to create such a place here. So, I grabbed my camera and looked around with the sky slowly getting lighter.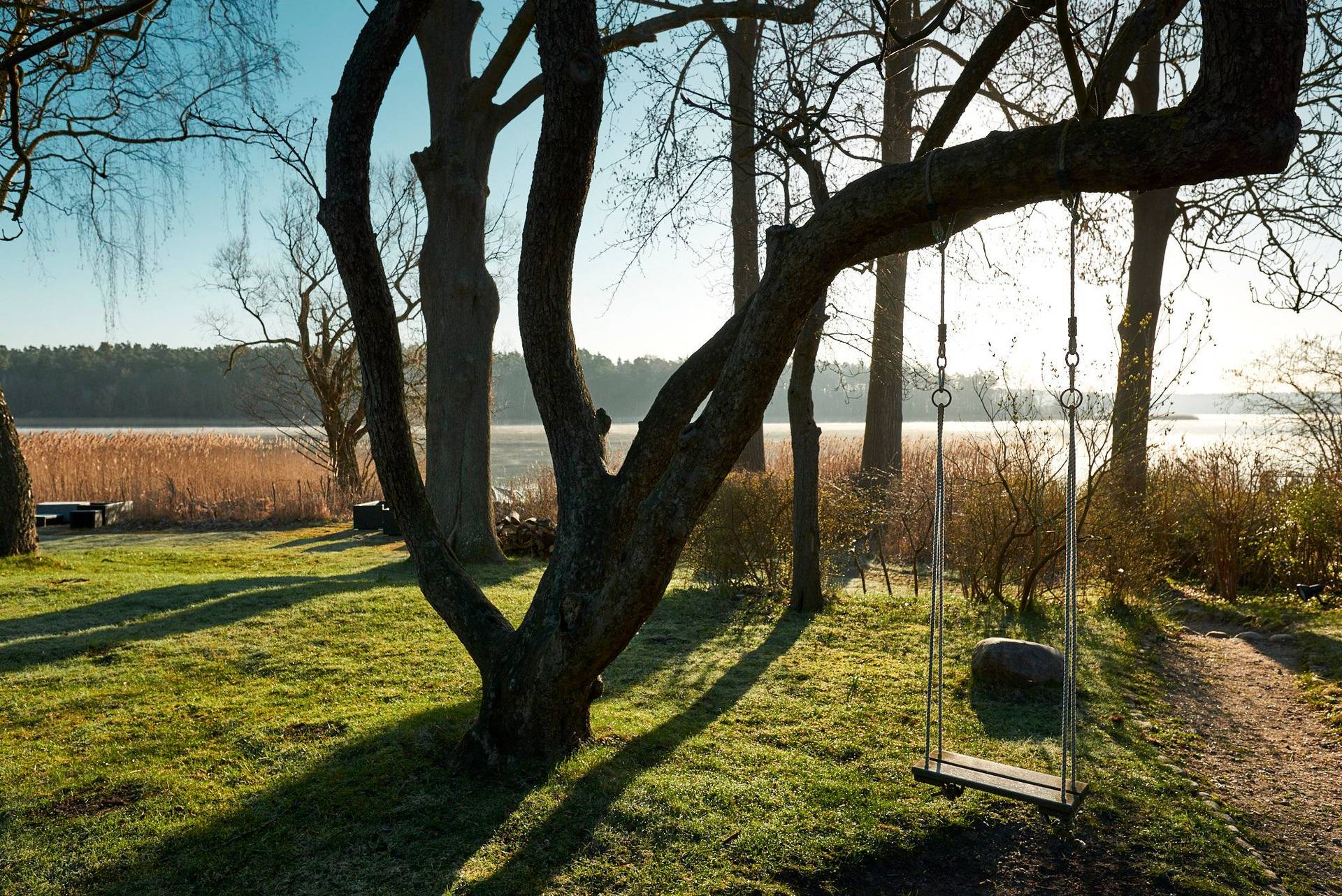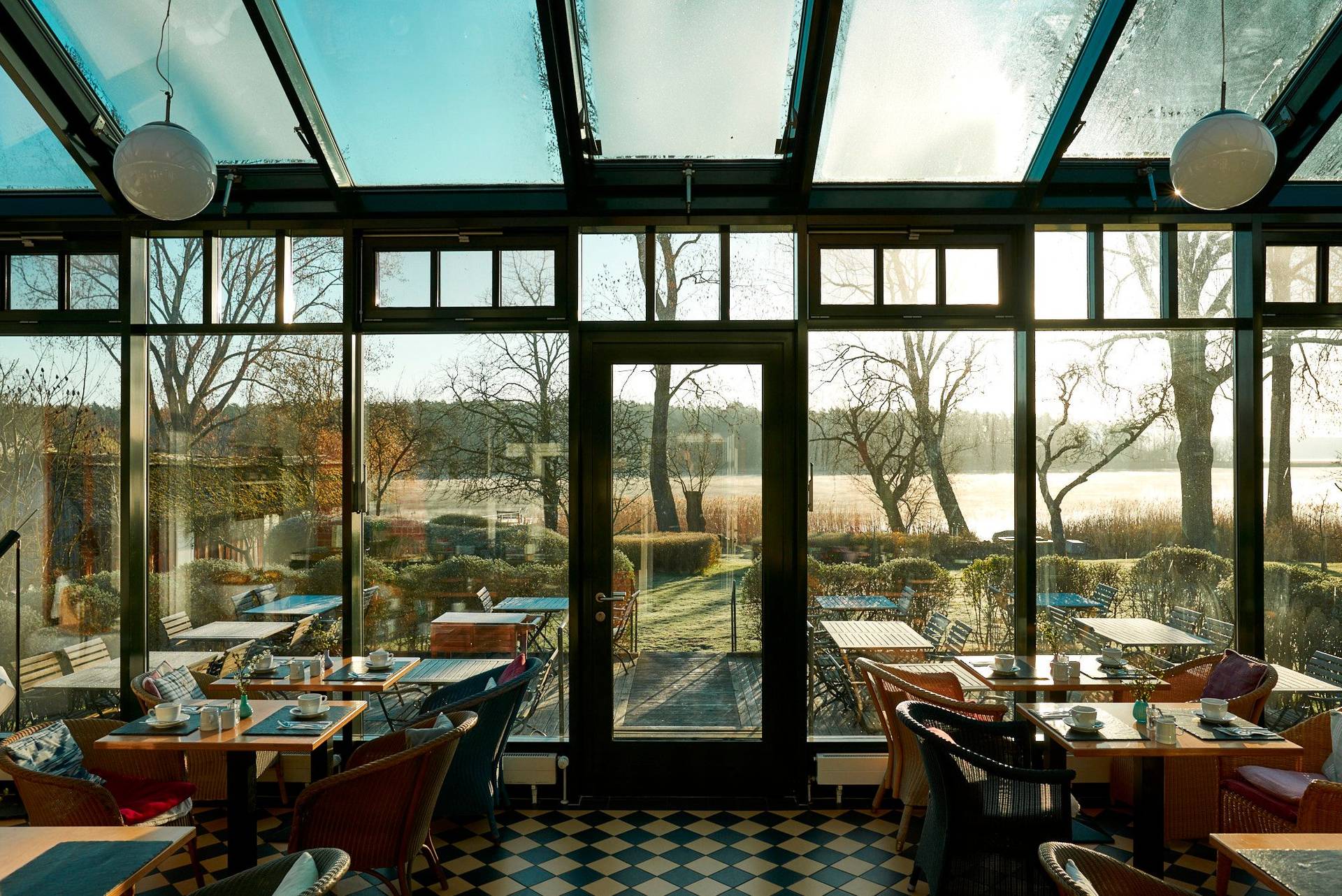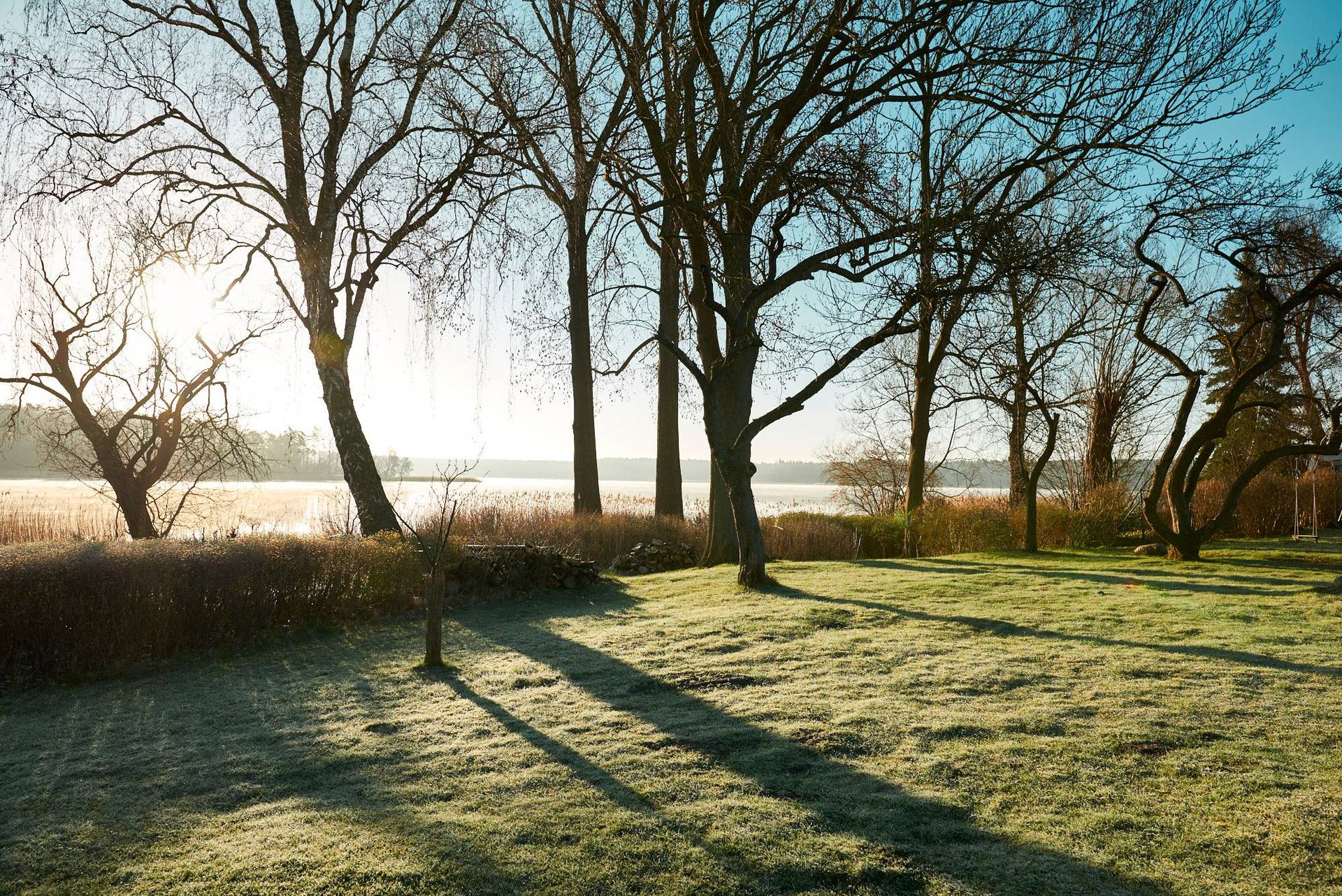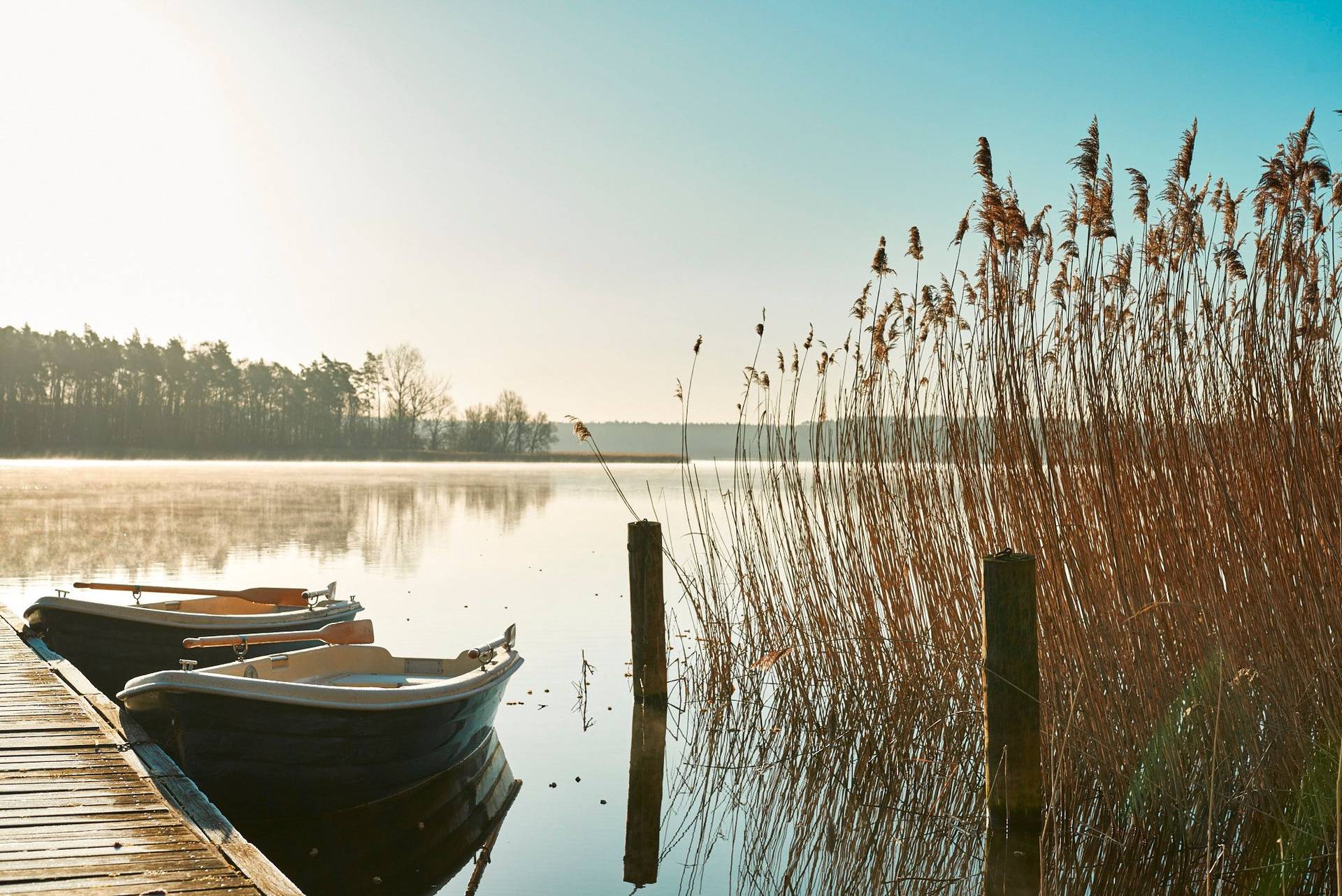 My perfect day
Start the day with a morning run, go for a swim in the Neuklostersee (or in the pool in winter) and then fortify yourself with a good breakfast. Visit the "Wohlfühlhaus" and treat yourself to a bit of wellness with a nice cosmetic treatment. Grab a cup of tea and a good book and relax by the fireplace. Go to the "Badescheune" and sweat a little in the sauna and maybe take a little nap. Enjoy the homemade cakes and go for a walk to breathe some fresh air and not be digitally connected all the time. Get some rest and slowly make your way to Alexander's "Allesisstgut" restaurant for dinner. Sure, the Chefs Table doesn't happen every night, but you'll be well taken care of and looked after all year round. Then grab a good bottle of wine and let the evening slowly fade away.
Does that sound like relaxation to you? Well, it does to me and there are certainly plenty of other ways to spend your perfect wellness day at the beautiful Seehotel Neuklostersee.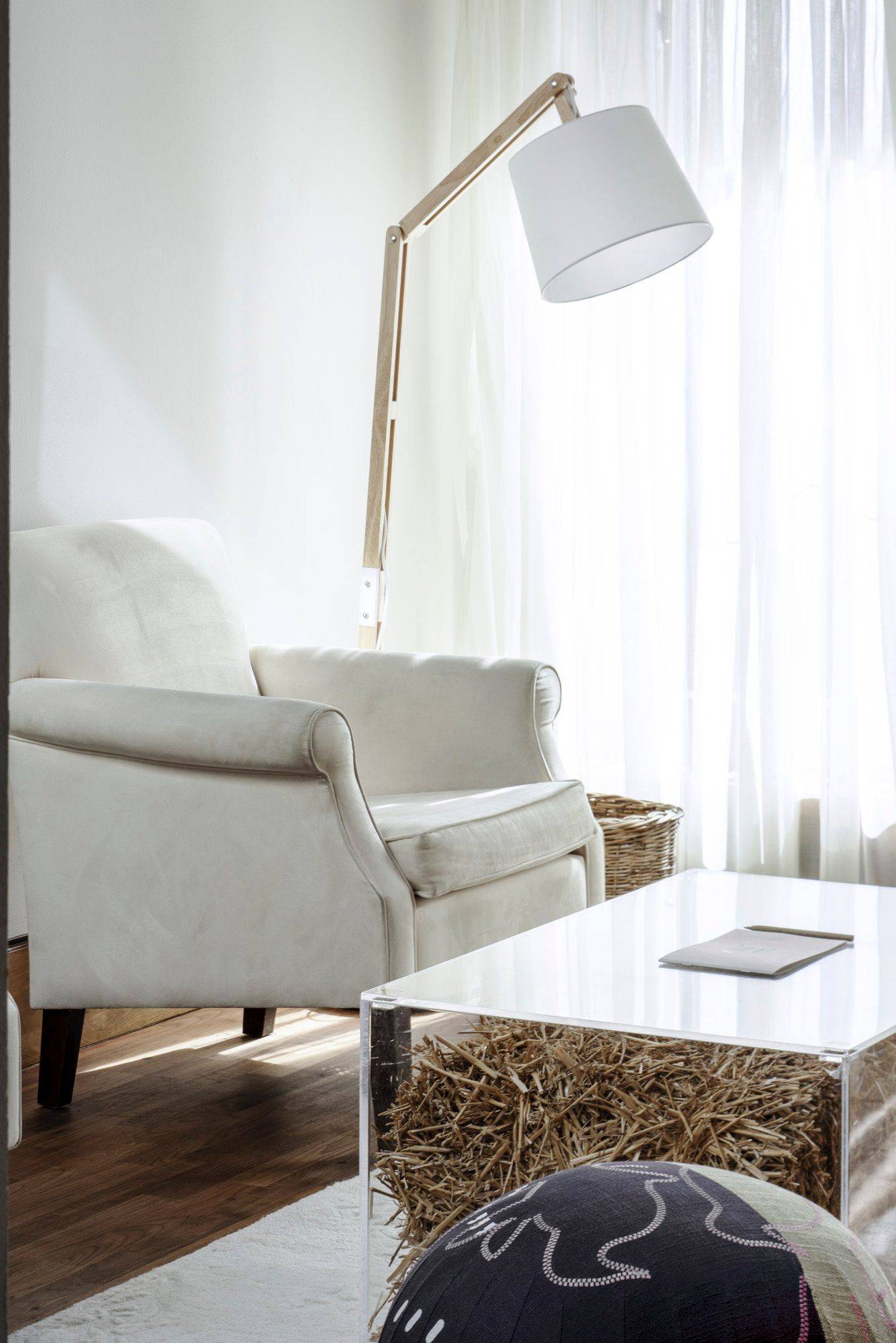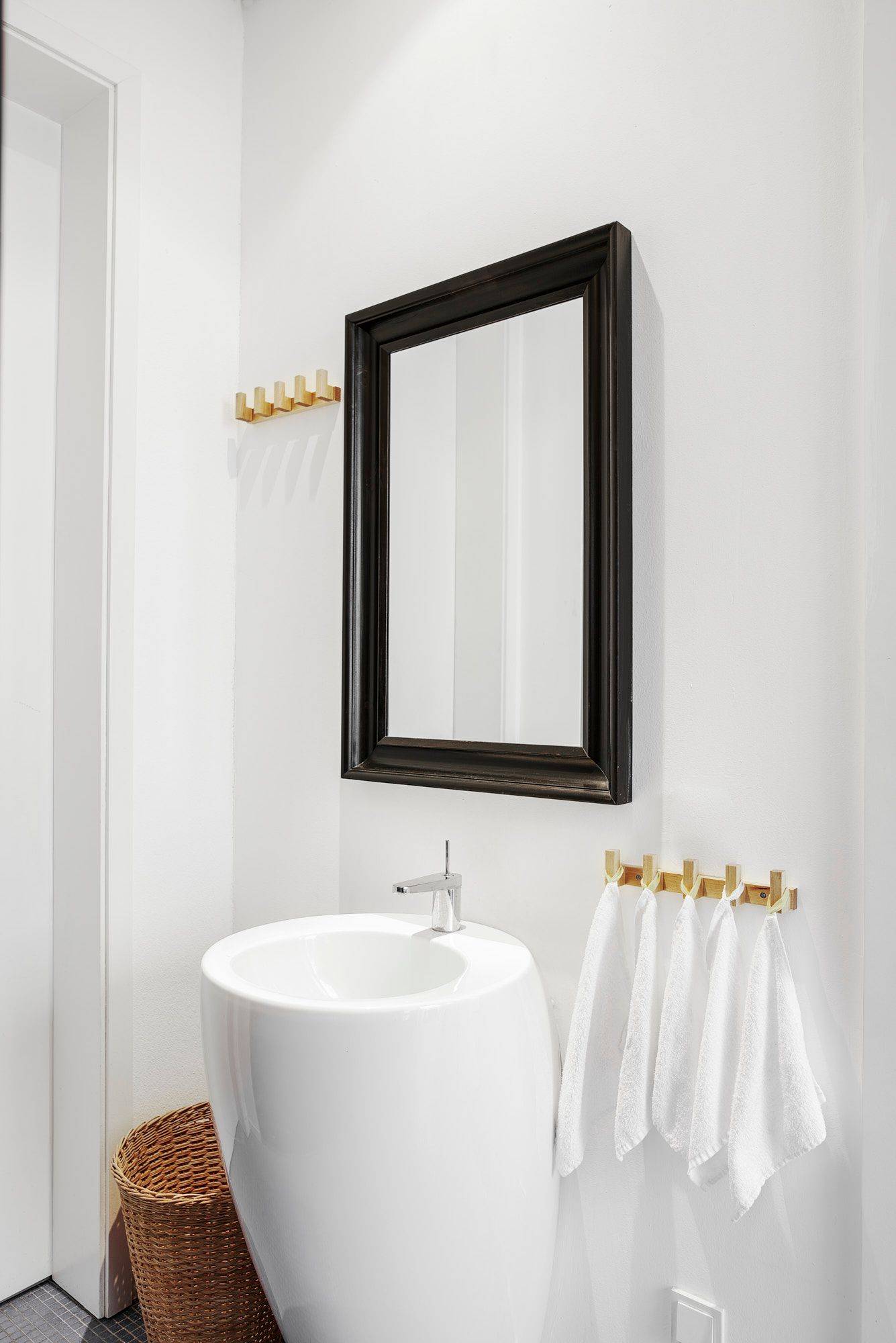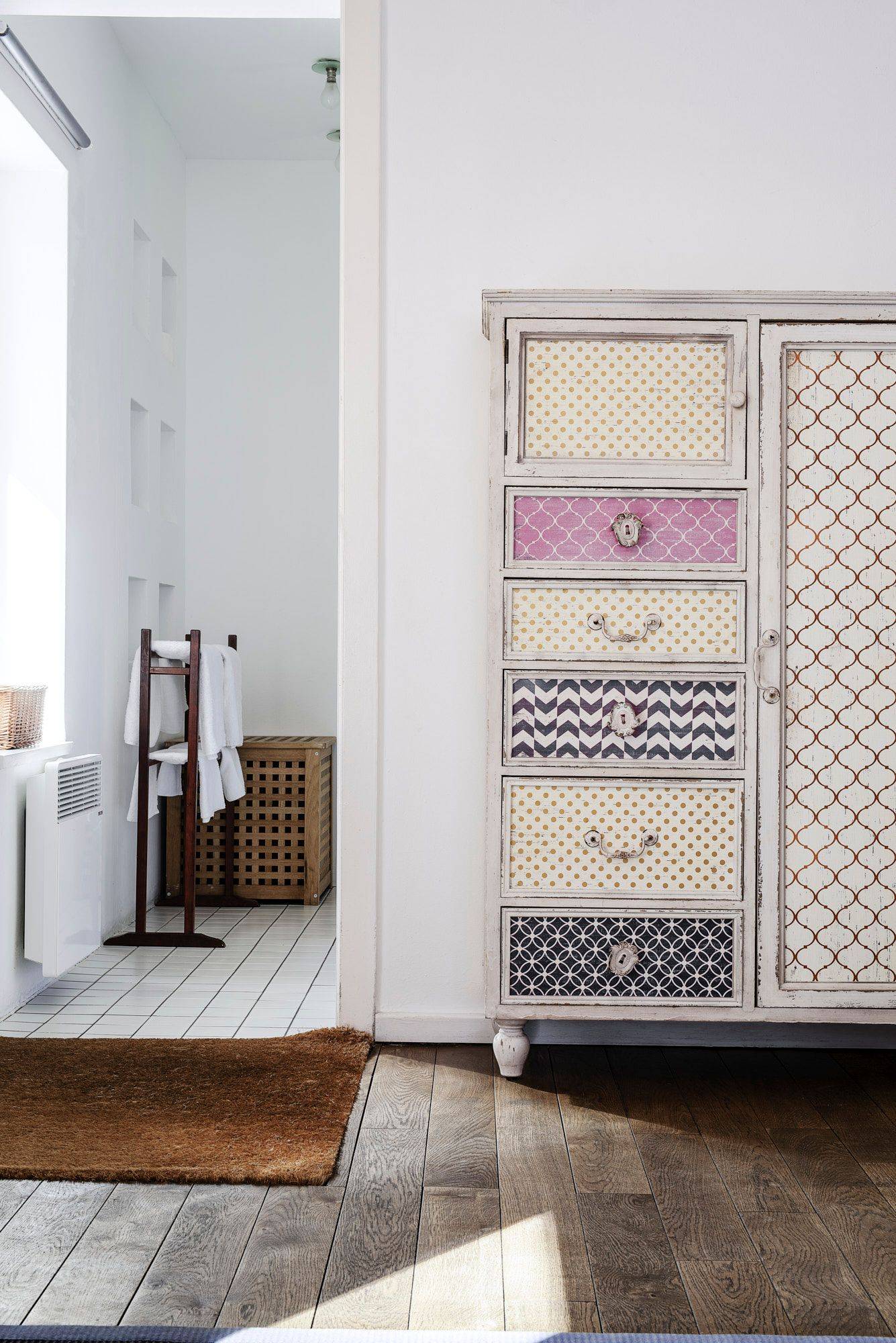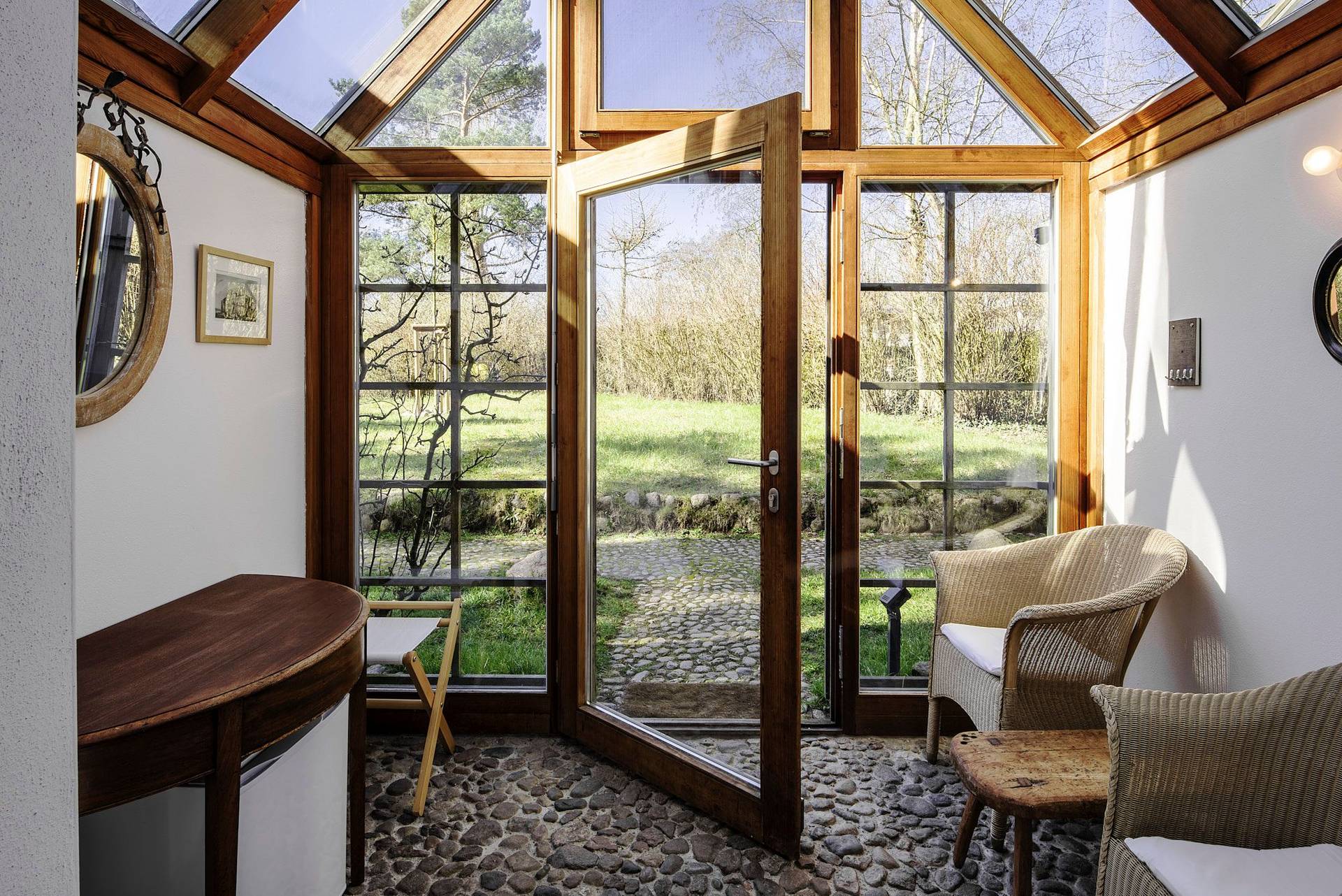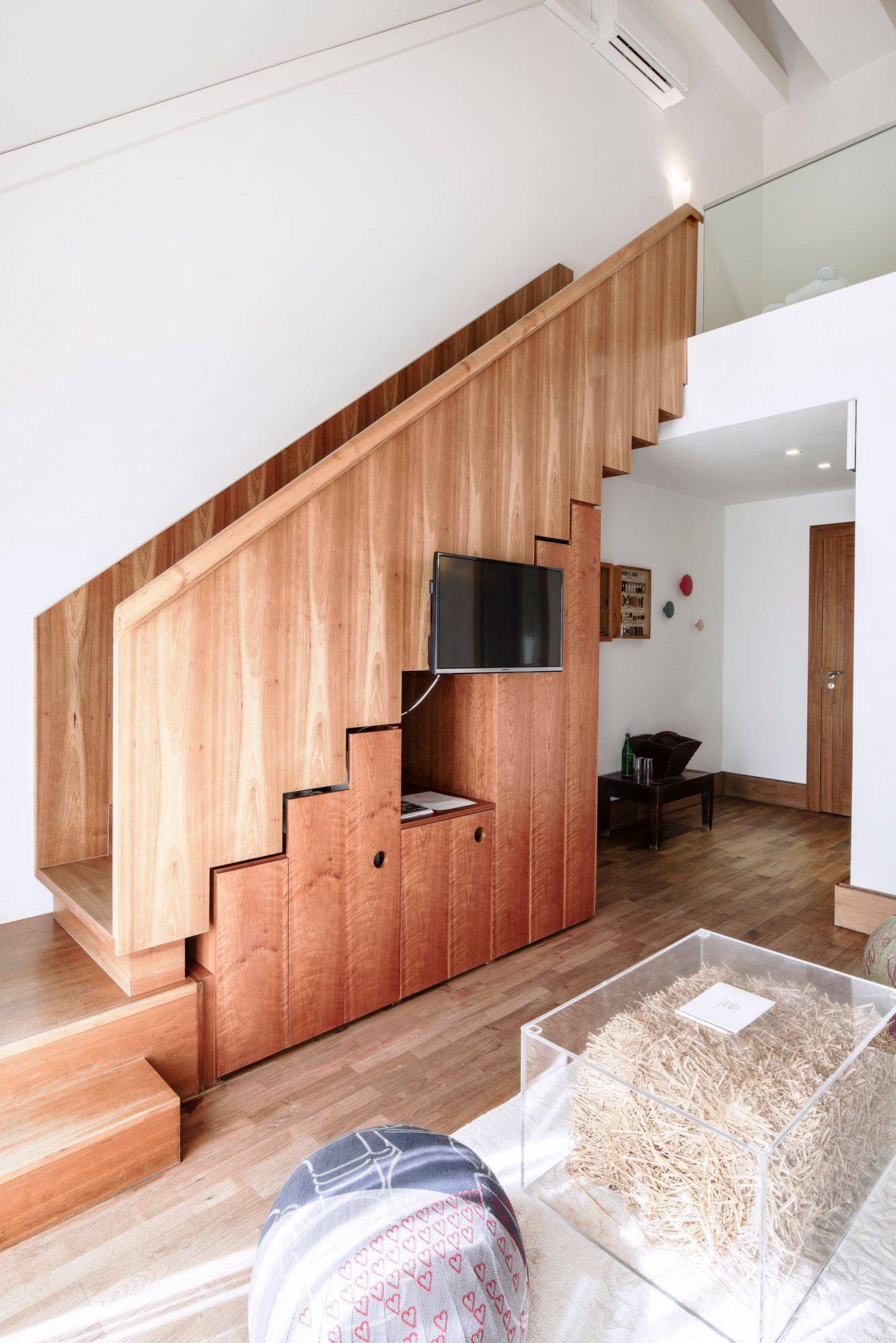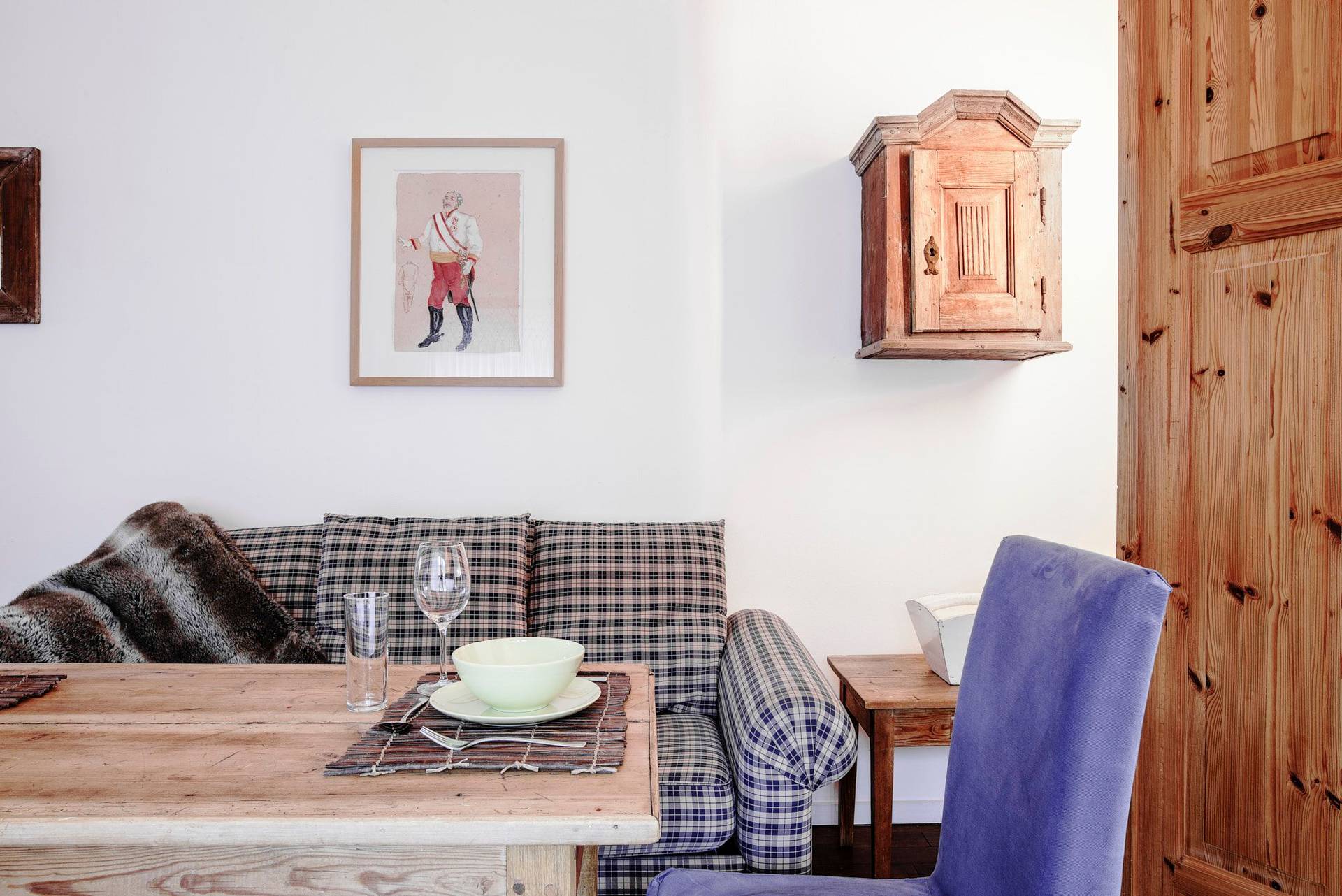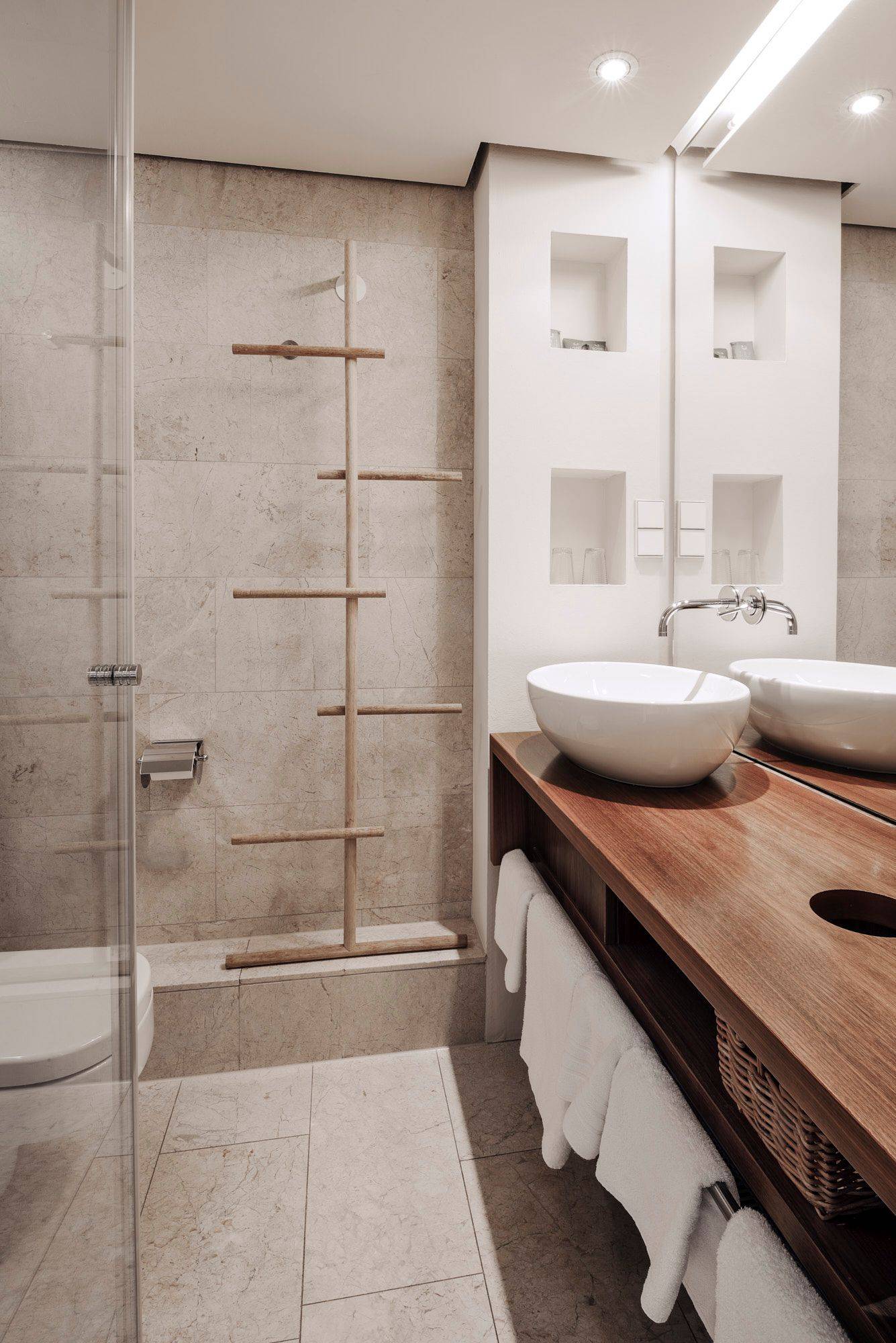 Newsletter
Can't get enough?
Get some secret ingredients through our newsletter!