Story
Rioja wines from Ramon Bilbao – a Spanish wine tour
Producers | Restaurants & Bars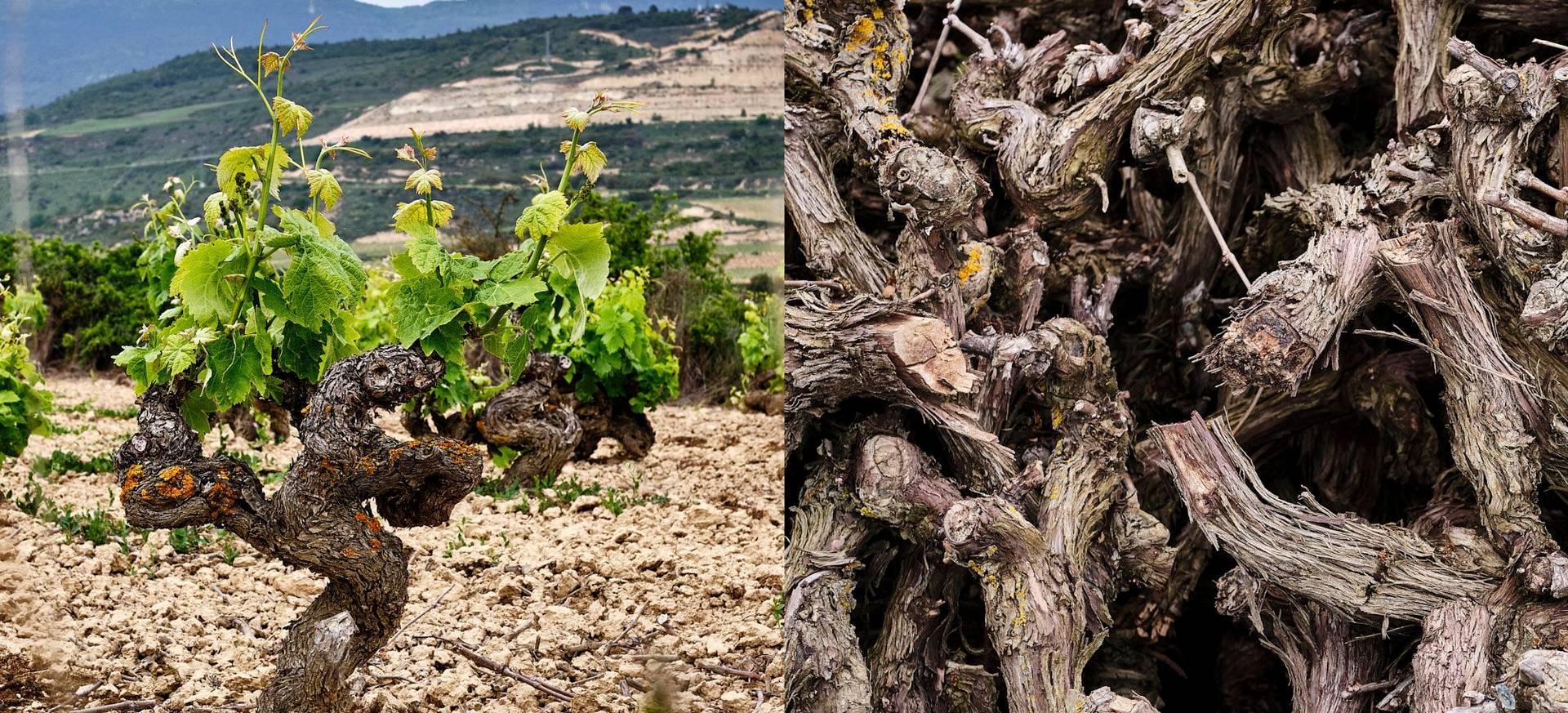 This article contains advertising.
In the merry month of May, I was invited to the Rioja region to experience and further explore Rioja wine. La Rioja is the most famous wine-growing region in Spain and basically everyone who lives there is somehow involved in viticulture. The region itself is divided into La Rioja Alta in higher elevation areas and La Rioja Baja a bit lower elevation. However, my visit was more about La Rioja Alta and primarily about the Bodega Ramón Bilbao and their wines.
Even on the drive from the airport to the region, I was struck by the amount of green in the landscape. When I imagine Spain, I didn't necessarily have to think of lush grassy fields and trees bearing their maximum of leaves. Later that evening, I learned of a good spell of rain that made all this possible, but that would come back to me at a later point in this short trip.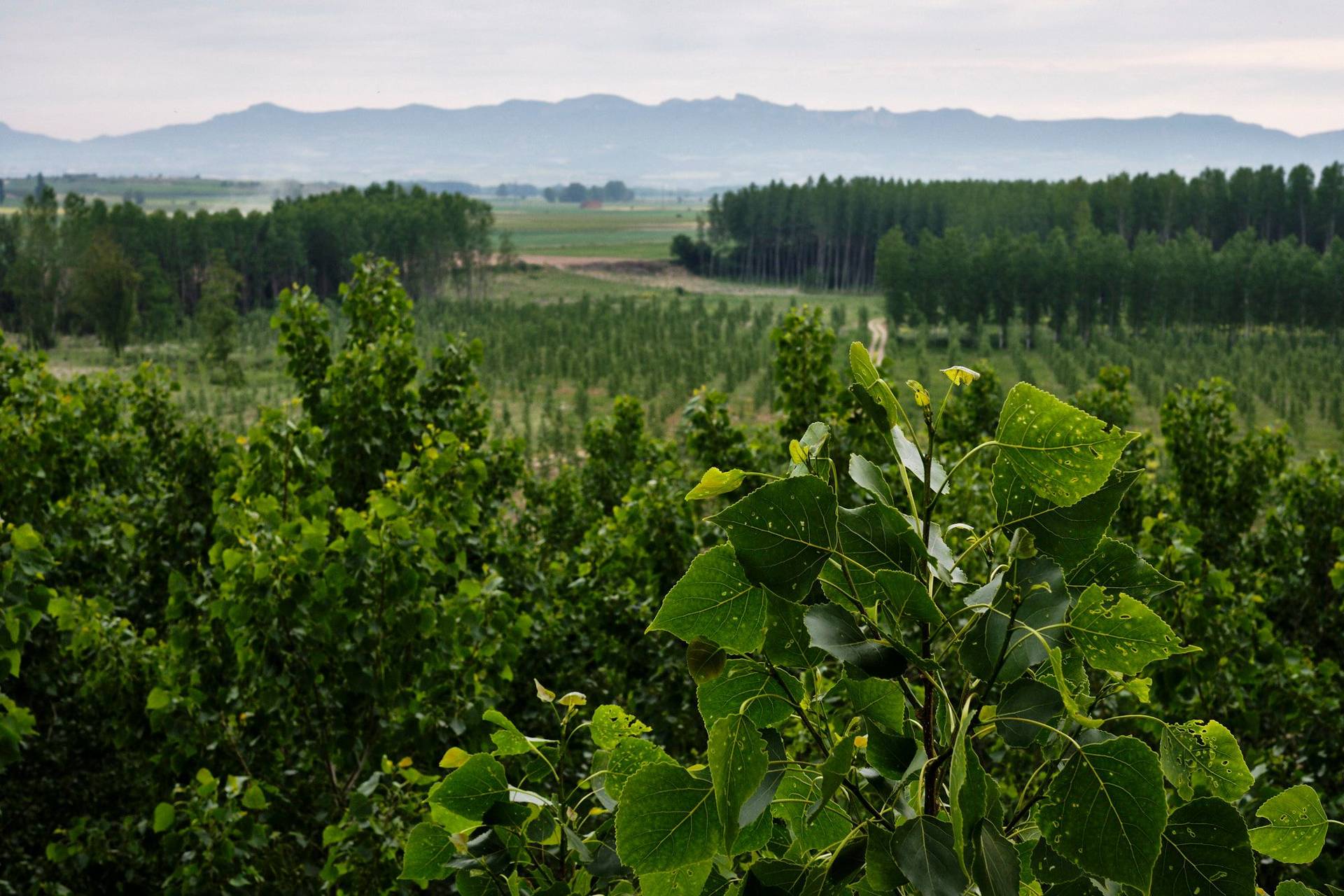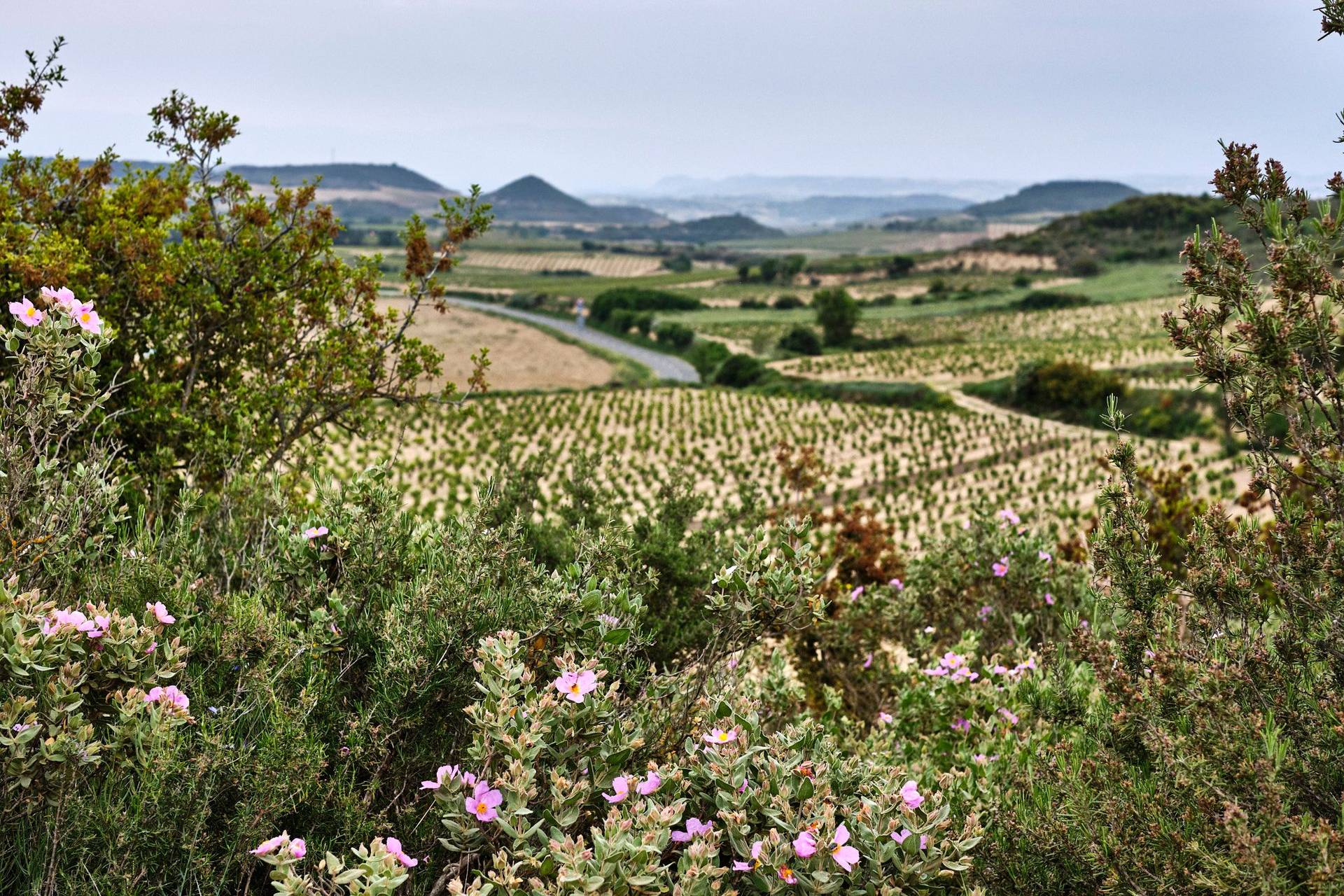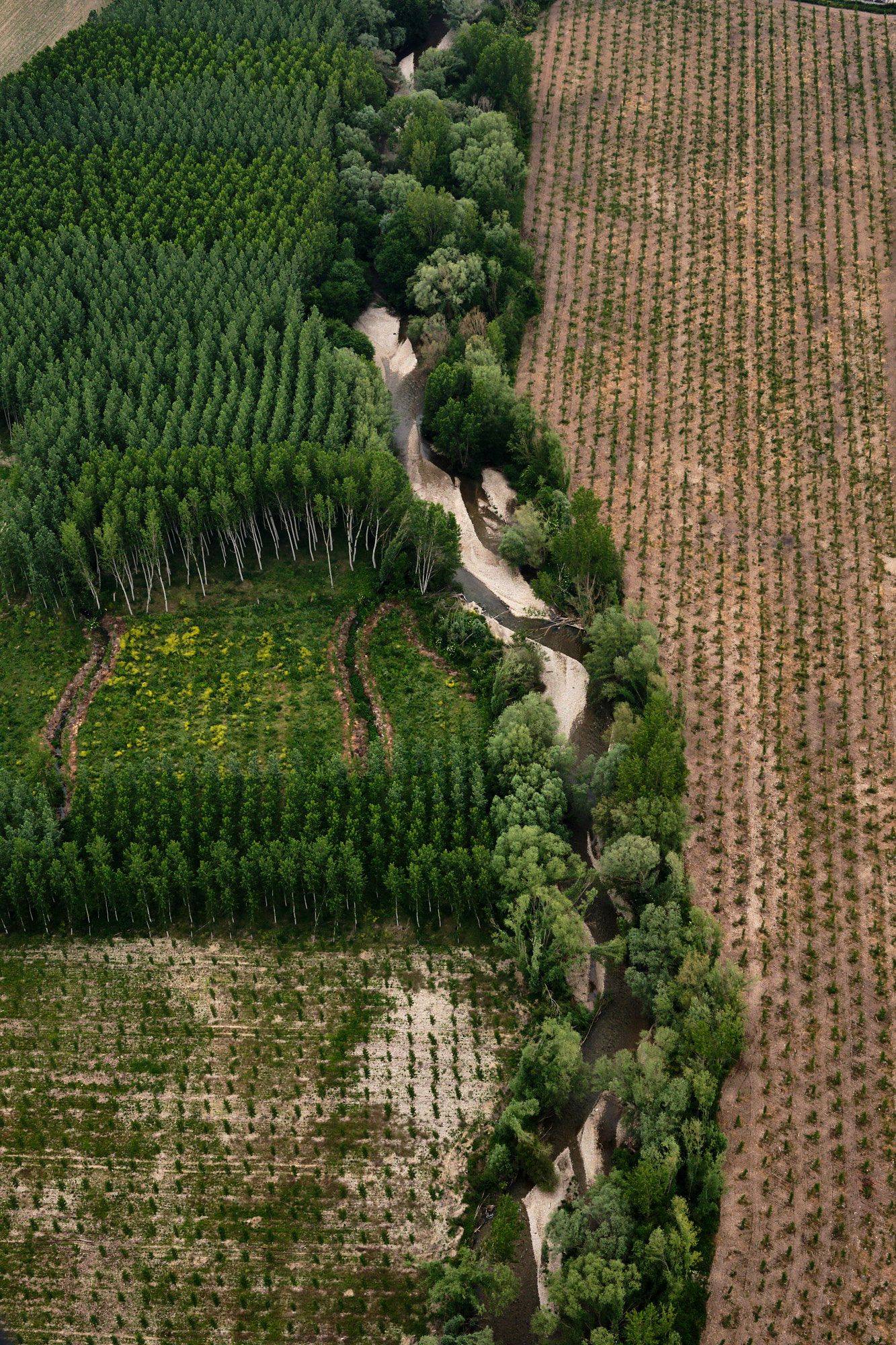 Dinner in Rioja Alta
What could be better after a journey of hours than to arrive in the evening in a peaceful and quiet place. Dinner, with a Rioja wine pairing of course, was at Venta Moncalvillo a well known gourmet restaurant and one of the most recognized places in the region. We were welcomed by the Echapresto brothers who own and run the restaurant. One is in charge of the pots and pans, the other is the so-called "Rioja Pope" and a walking Rioja wine encyclopedia.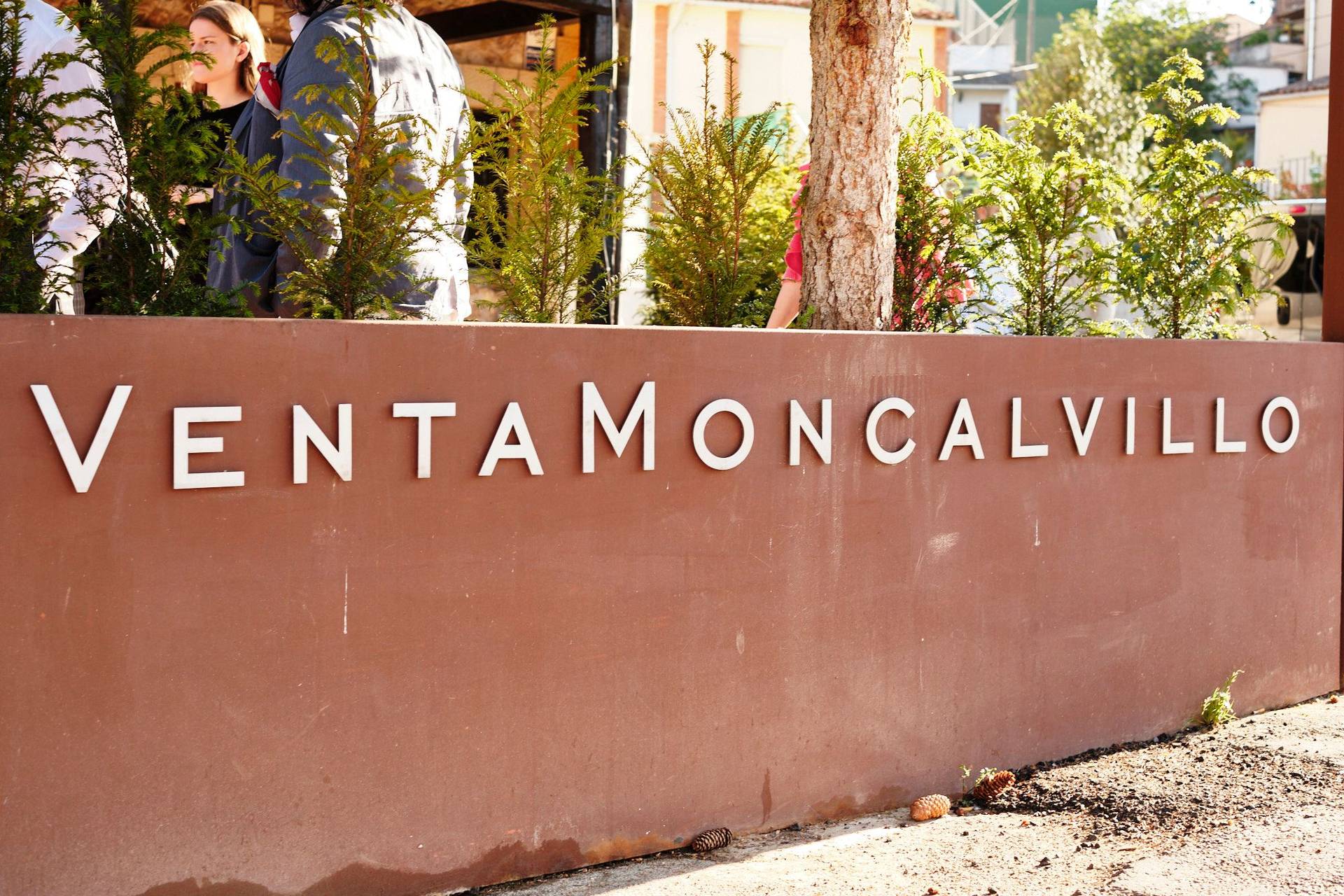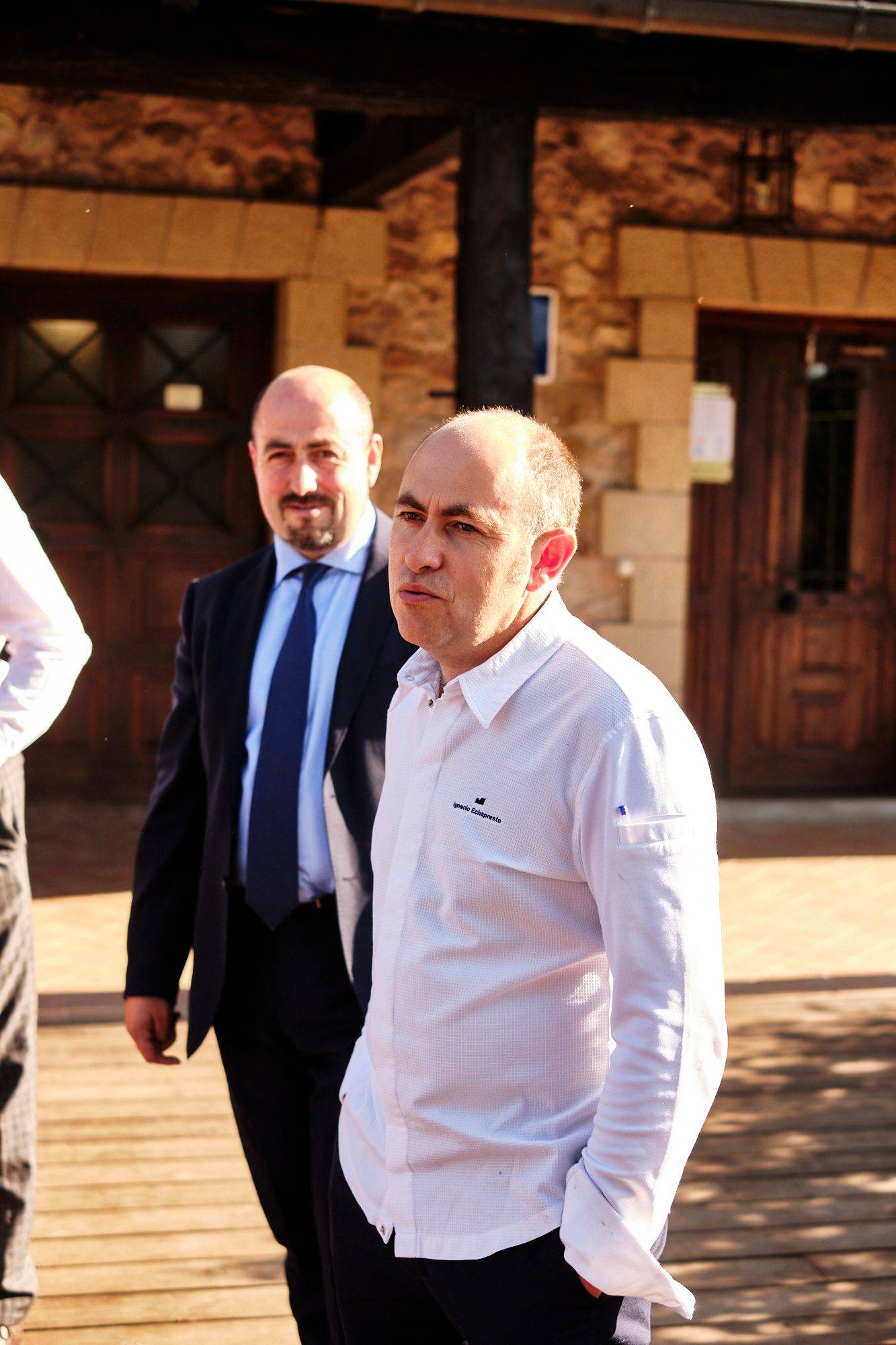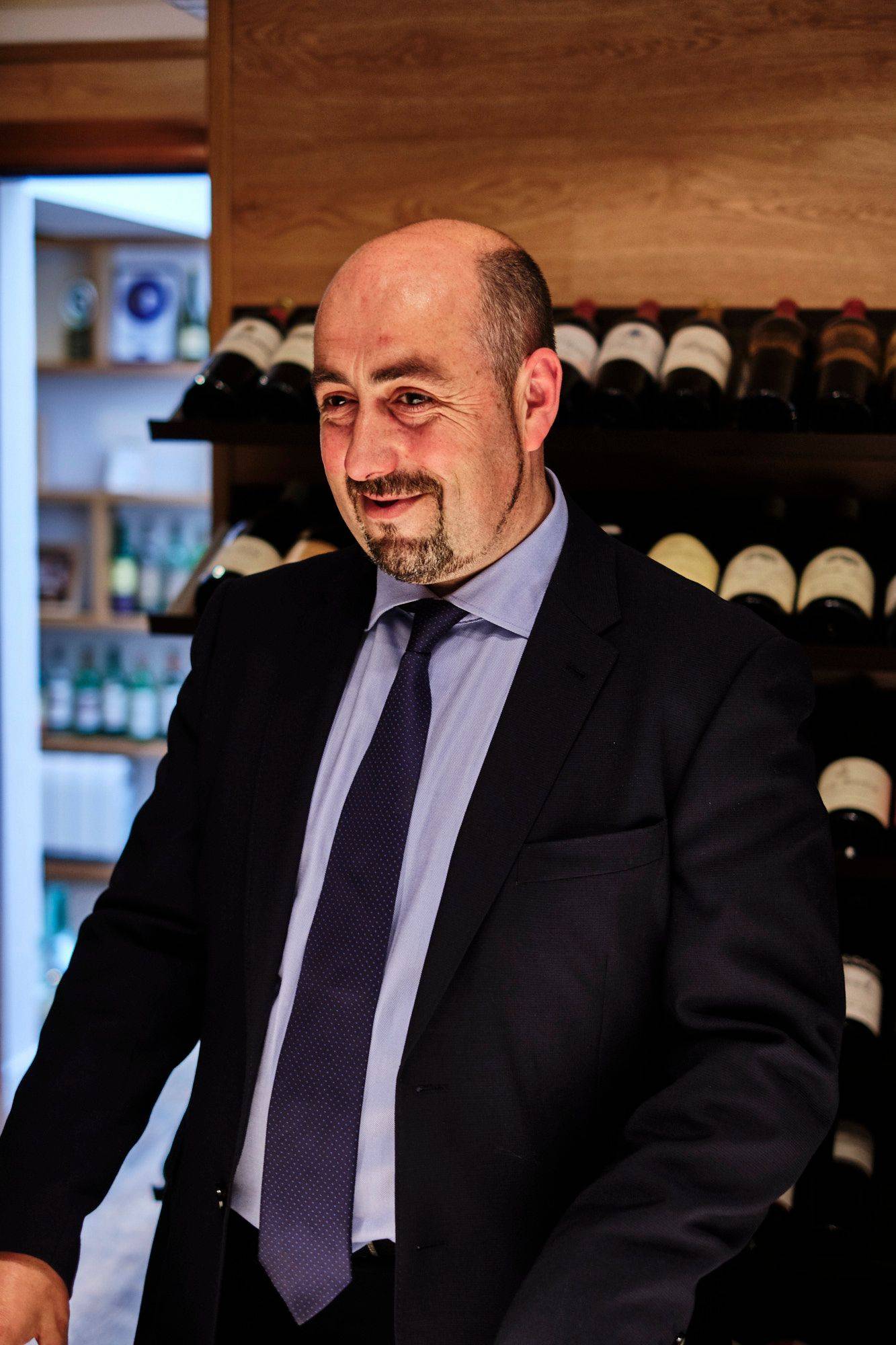 After being invited in and taking a look at the very good wine selection, including some German wines, we enjoyed our reception in the garden. The chef has grown many herbs and vegetables there, which are also used for seasonal cooking. The sun was very low, hardly a car drove by, so no noise at all, and I sipped a glass of well-tempered Lalomba 2017, the first Rioja wine. Chef Echapresto slowly began serving up some memorable small plates, and I gently fell into a sort of vacation mode.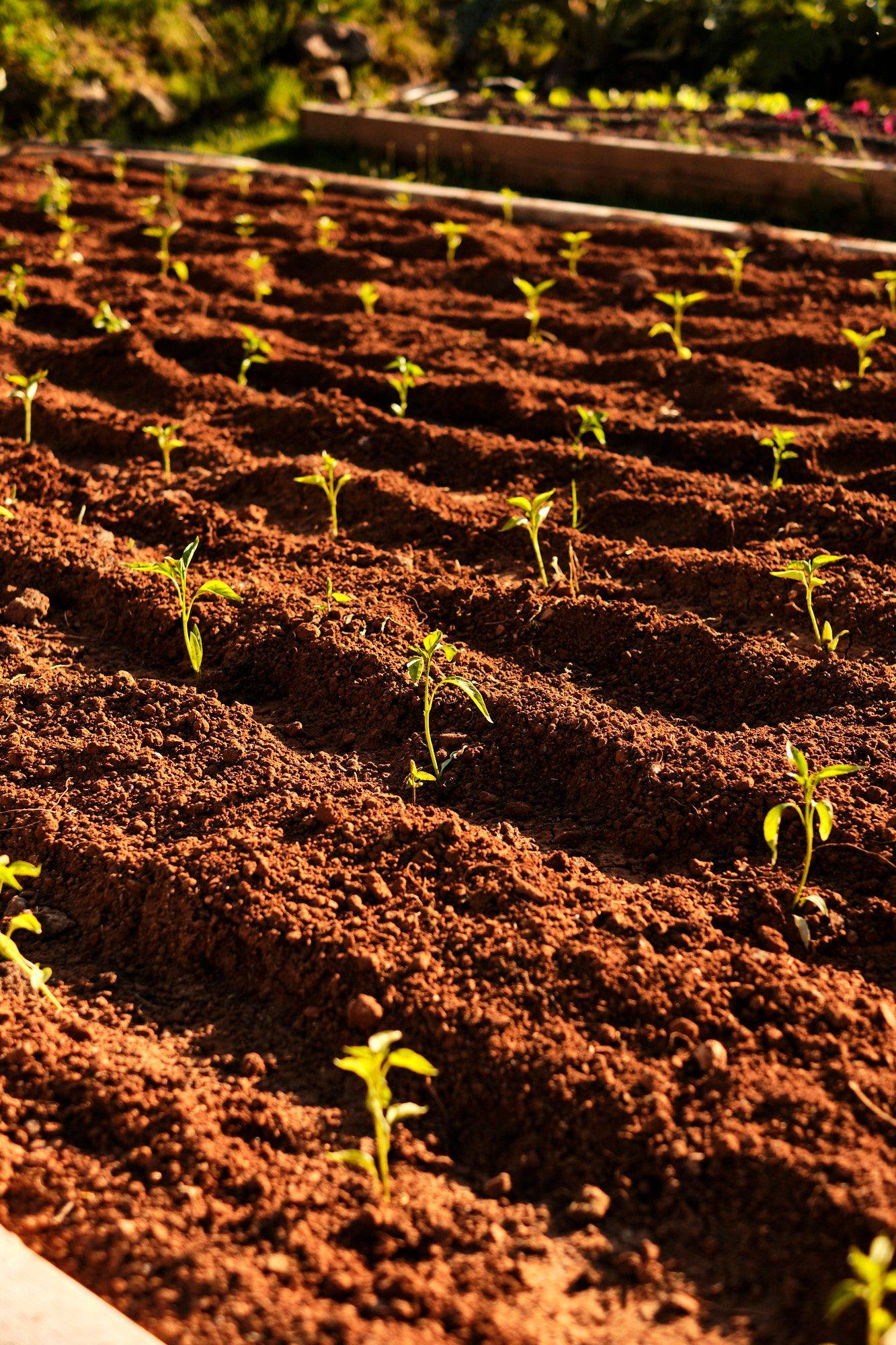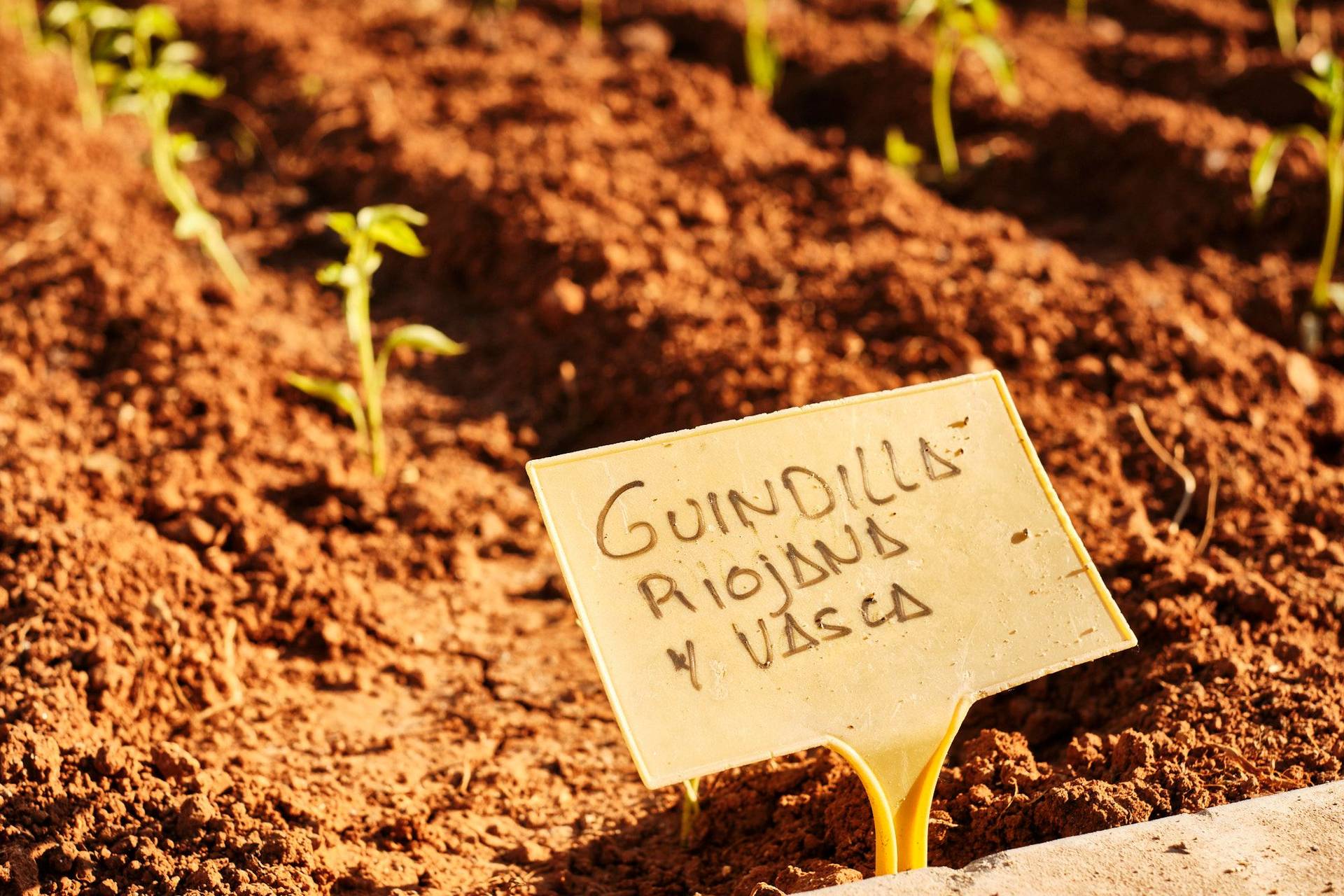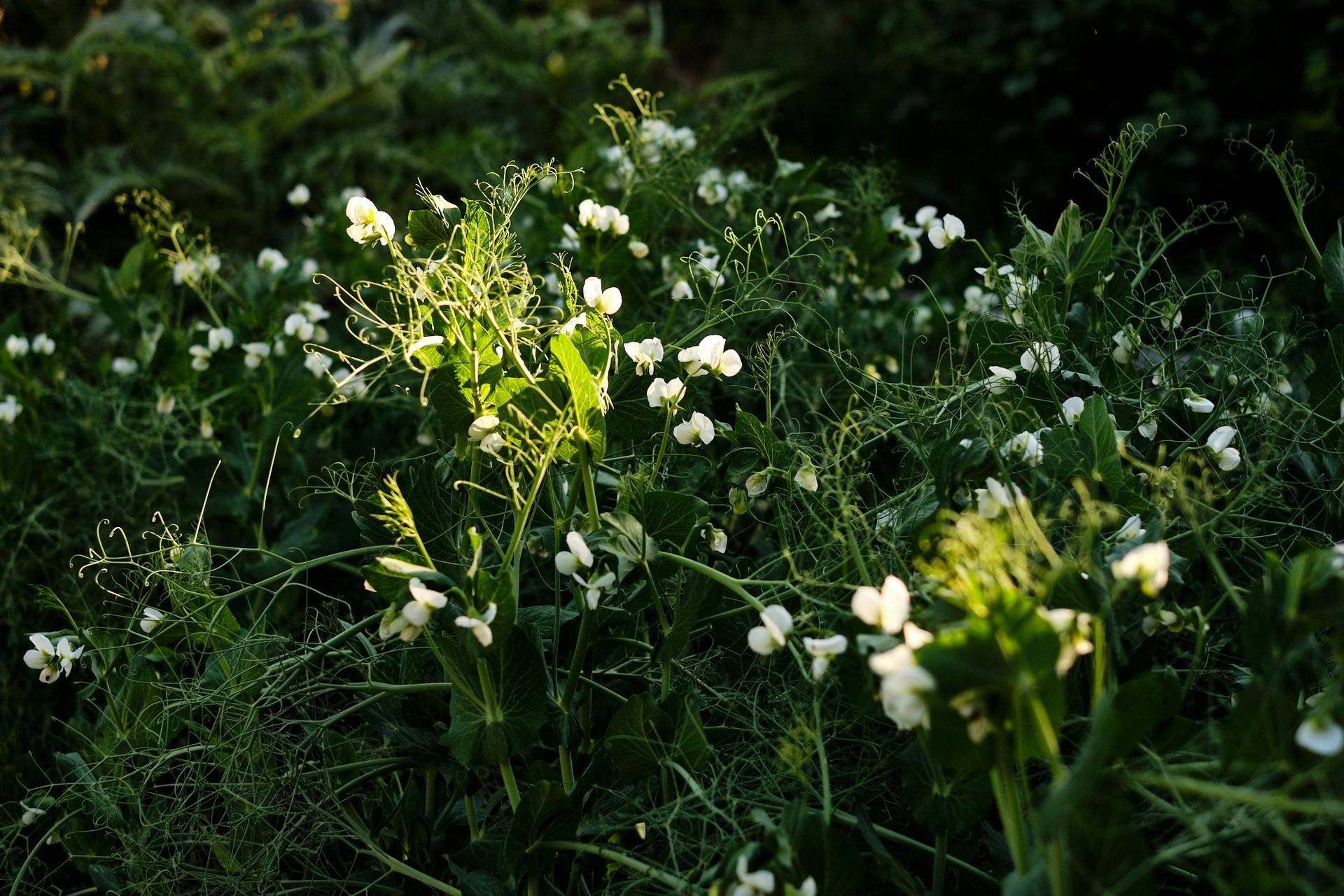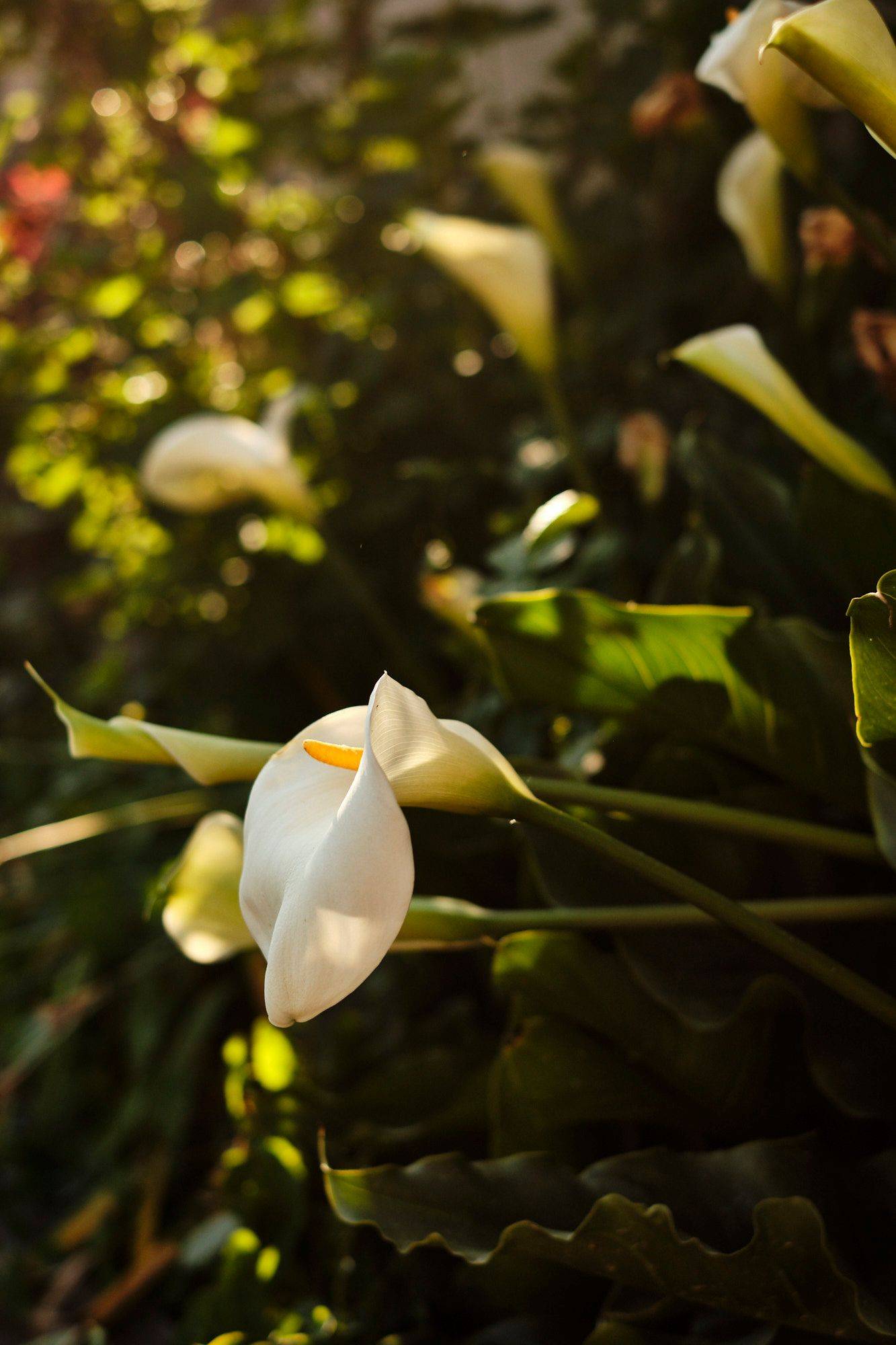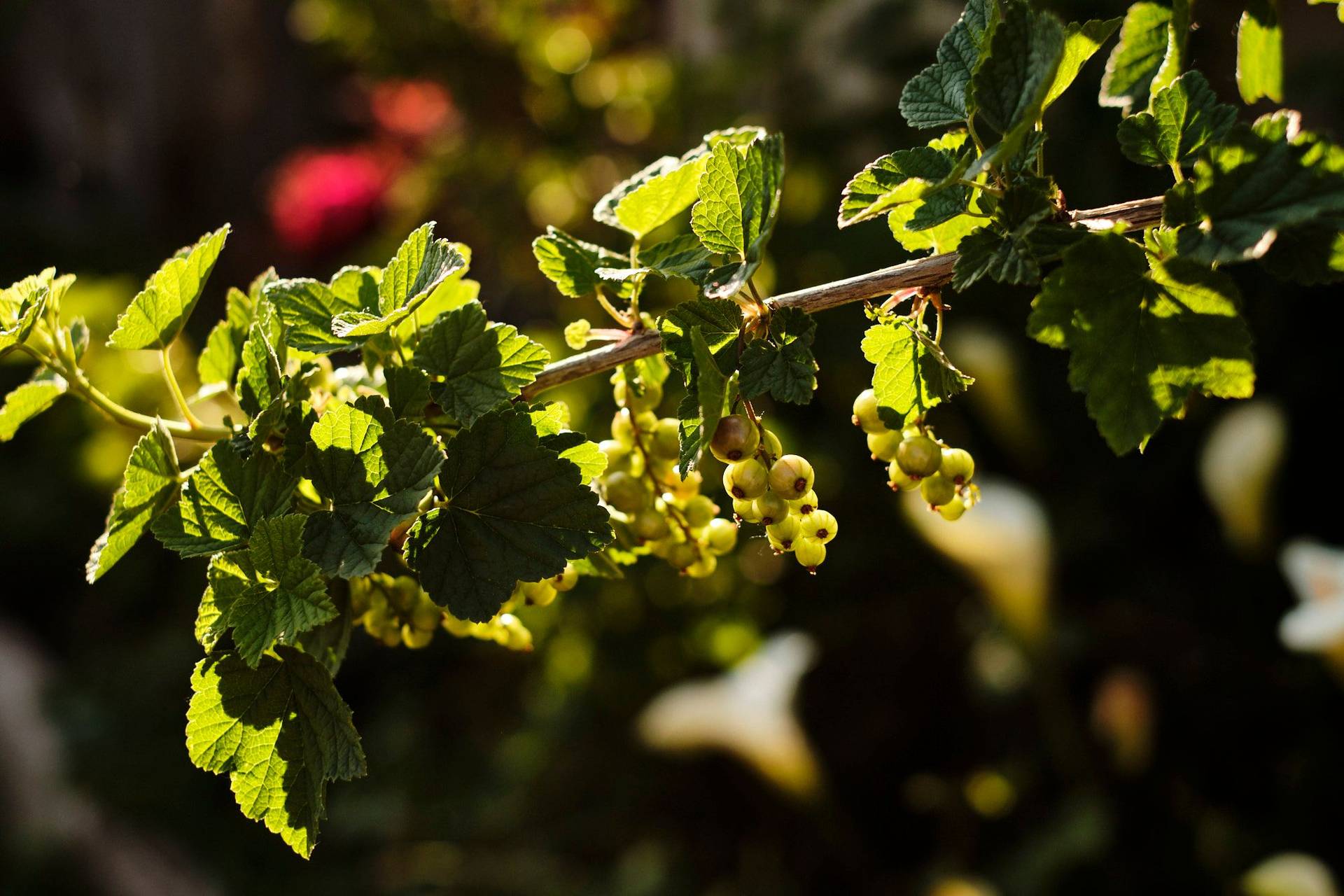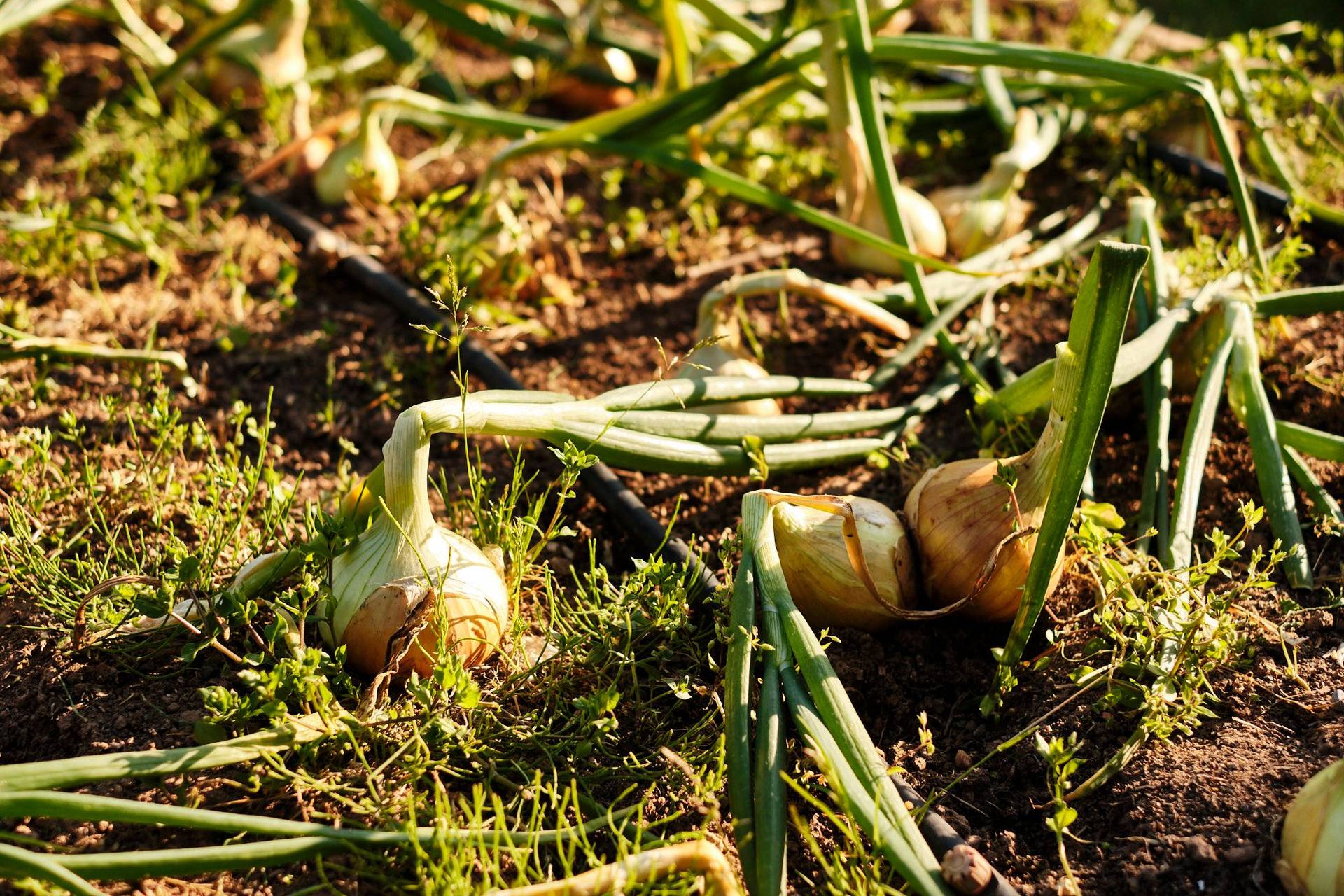 Among these small dishes were things like a crisp and creamy cauliflower tube, deconstructed peas, or the best from my perspective, an onion ice cream on toast. Everything was well balanced in flavor and texture and was always served with a certain amount of composure. The Lalomba, made from Garnacha and Viura, was very fresh and fruity as it was grown at quite high altitudes. The peachy color with apricot and lychee notes make this wine a definite favorite for my next summer party. Looking back, I can still remember each dish served while enjoying the small hidden backyard and its surroundings.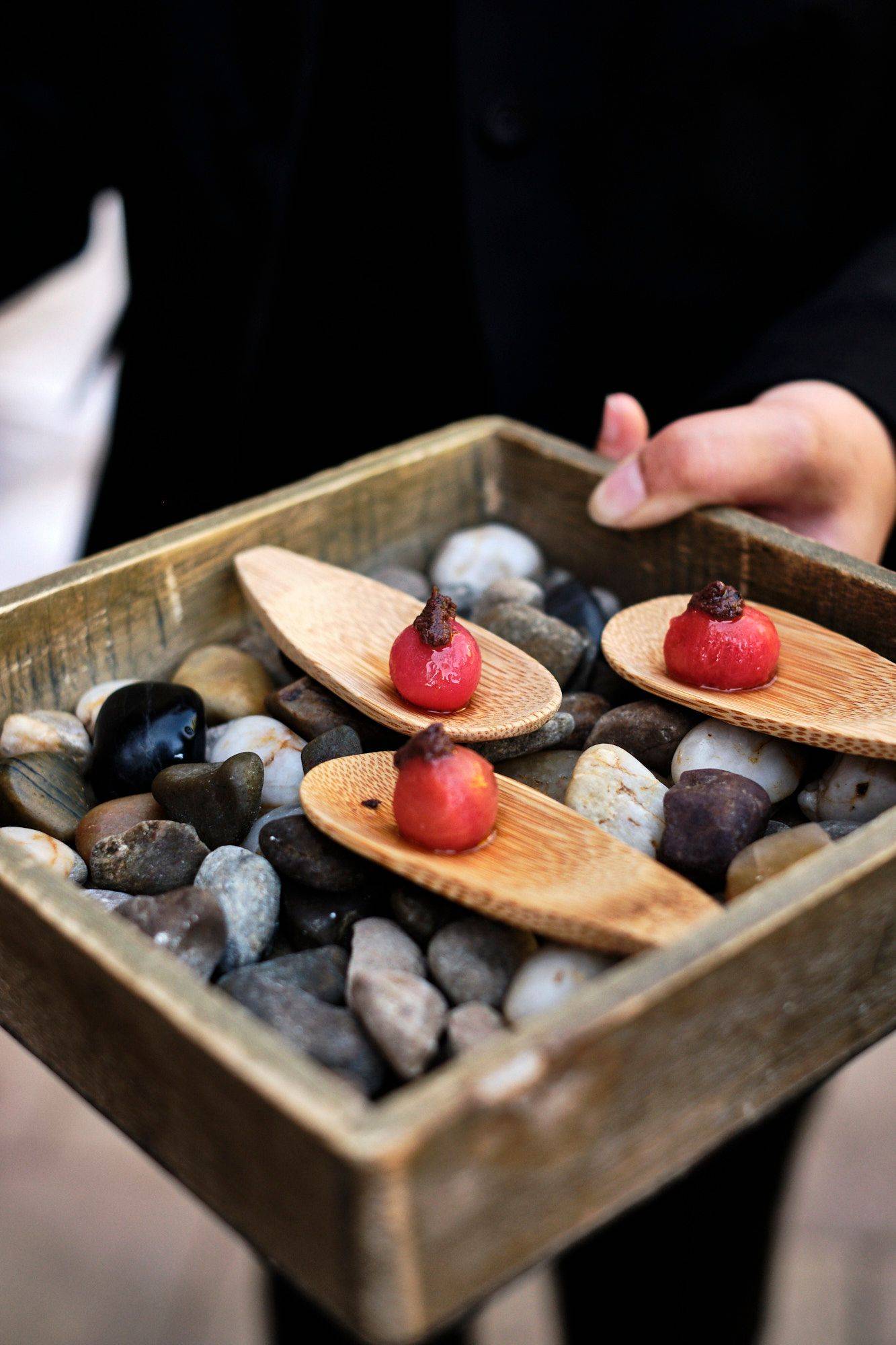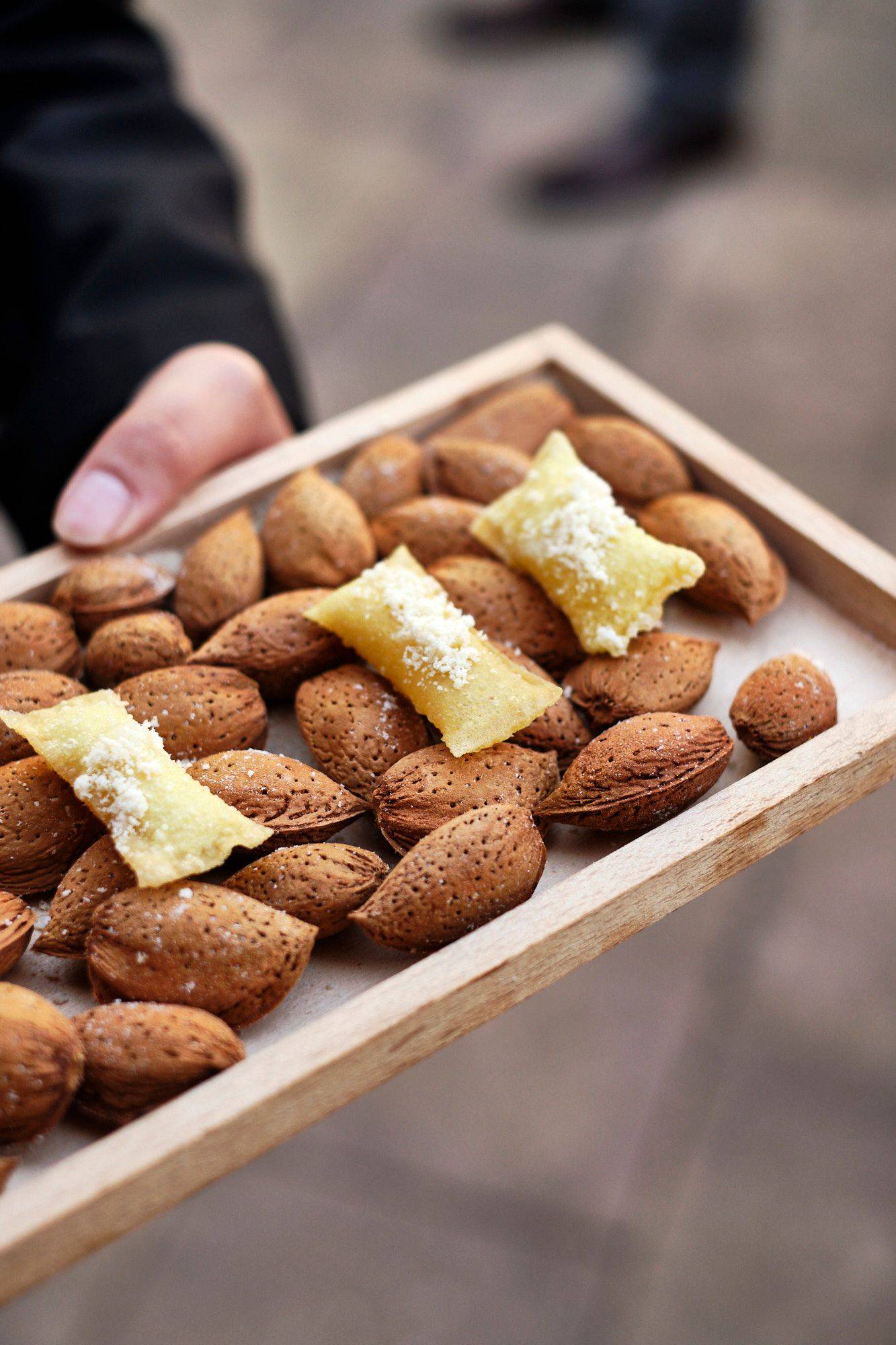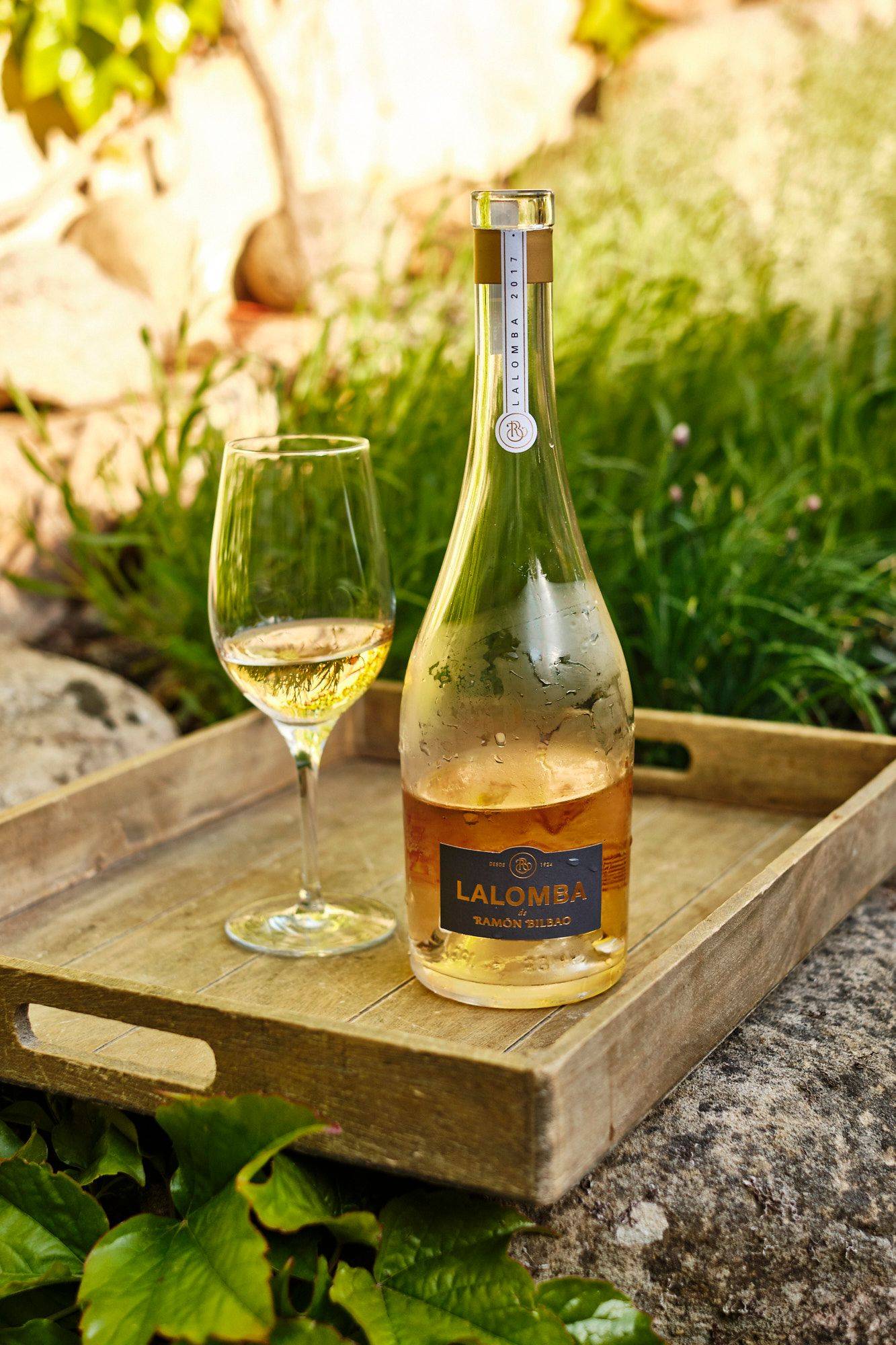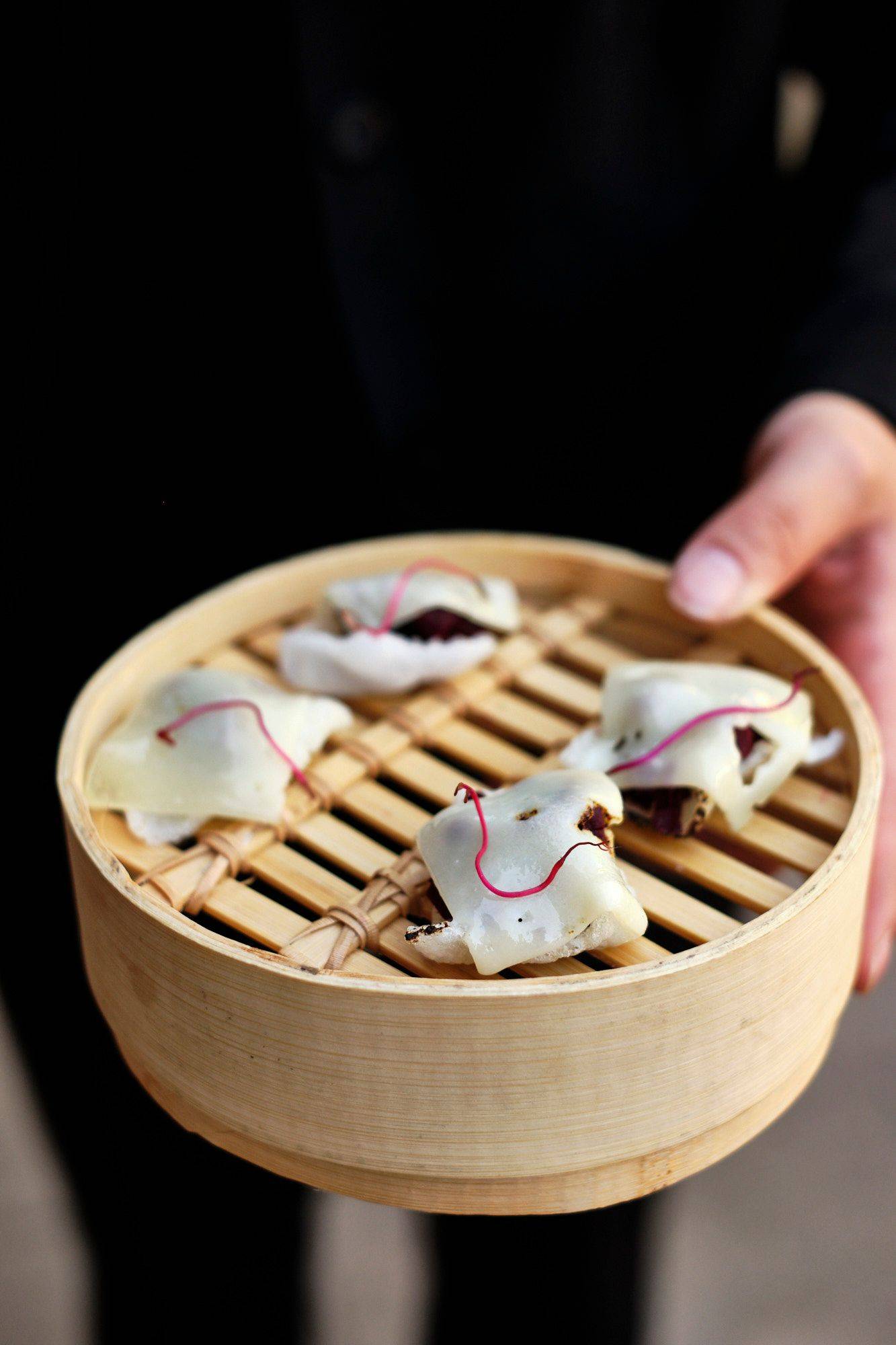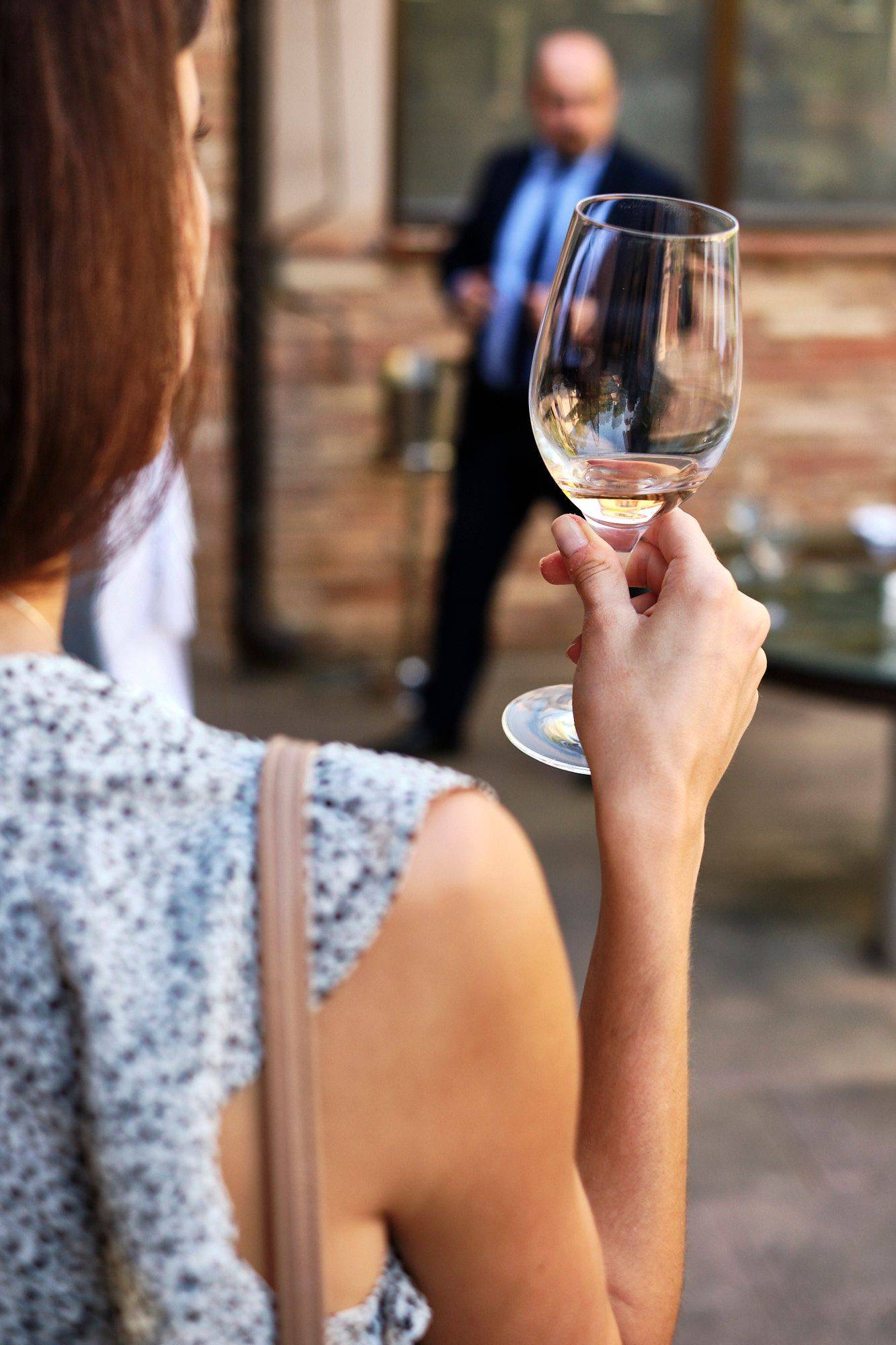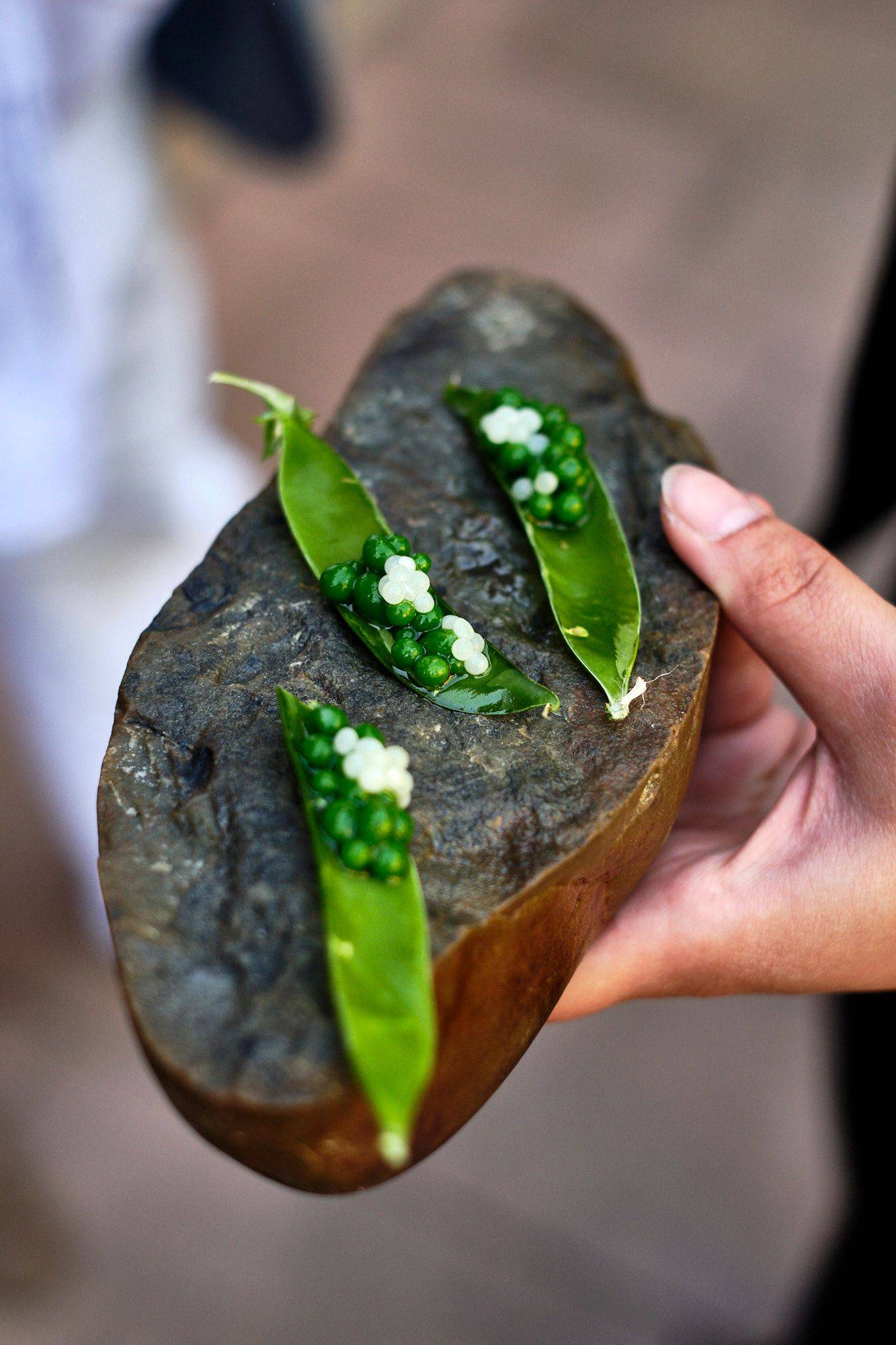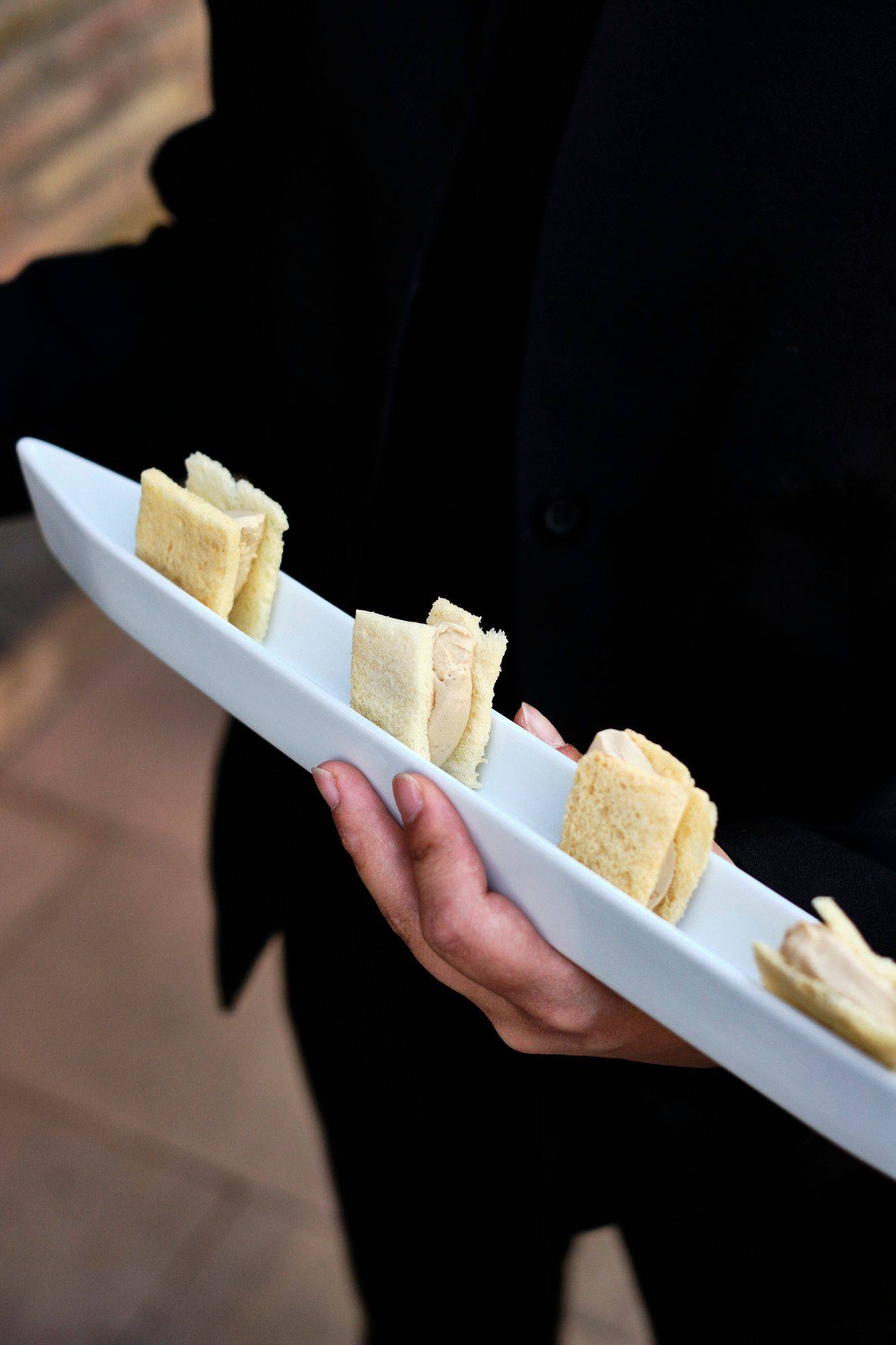 Before we were seated in the restaurant, glasses were exchanged and another Rioja wine was poured. This time it was an Edición Limitada Verdejo Lías 2016, the handpicked grapes for this Rioja wine are 100% Verdejo. The taste and nose were a bit more complex in this case compared to the first wine. A creamy texture with notes of stone fruit, spices and white chocolate made it a good preparation for some stronger dishes of the chef.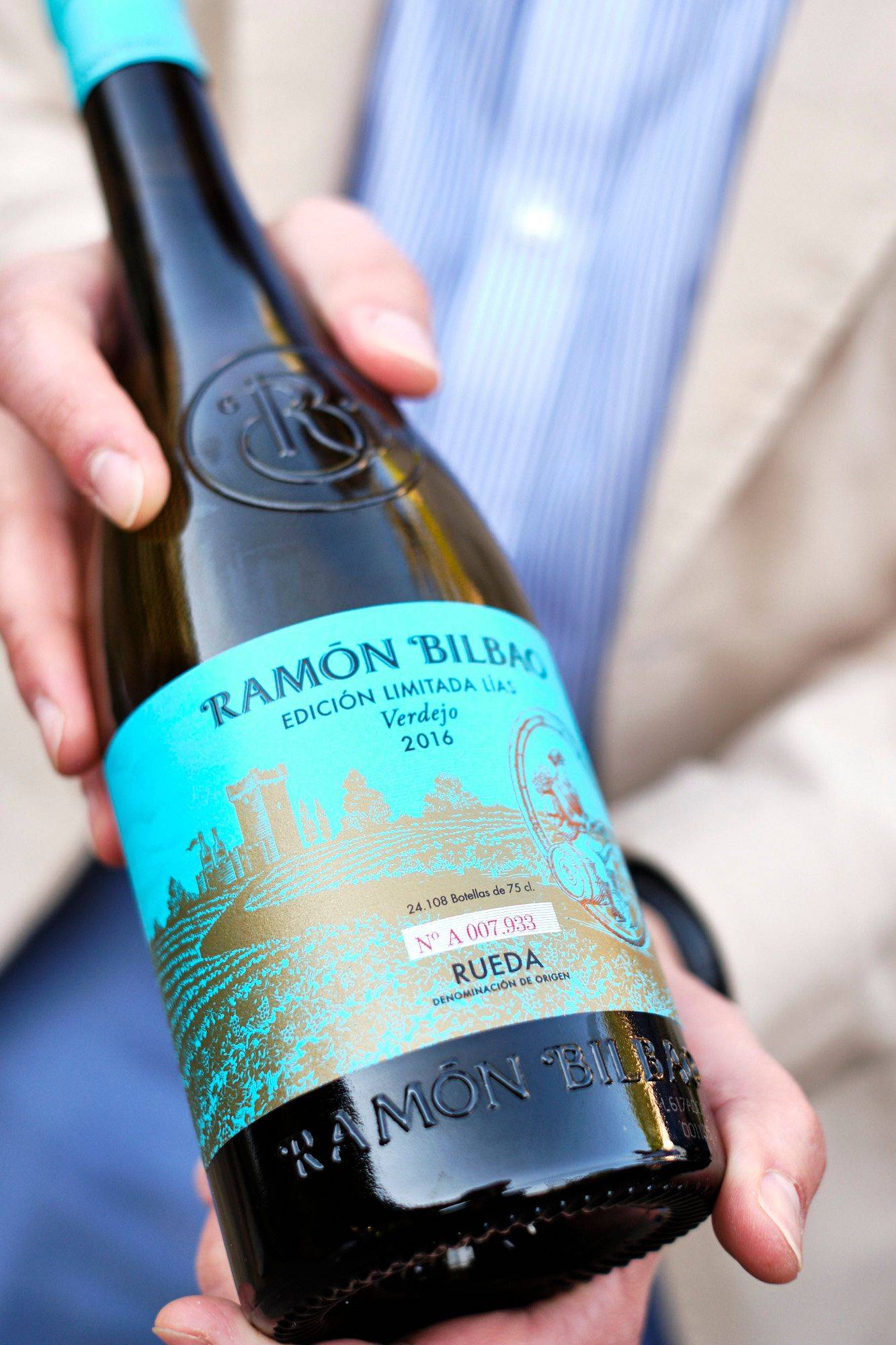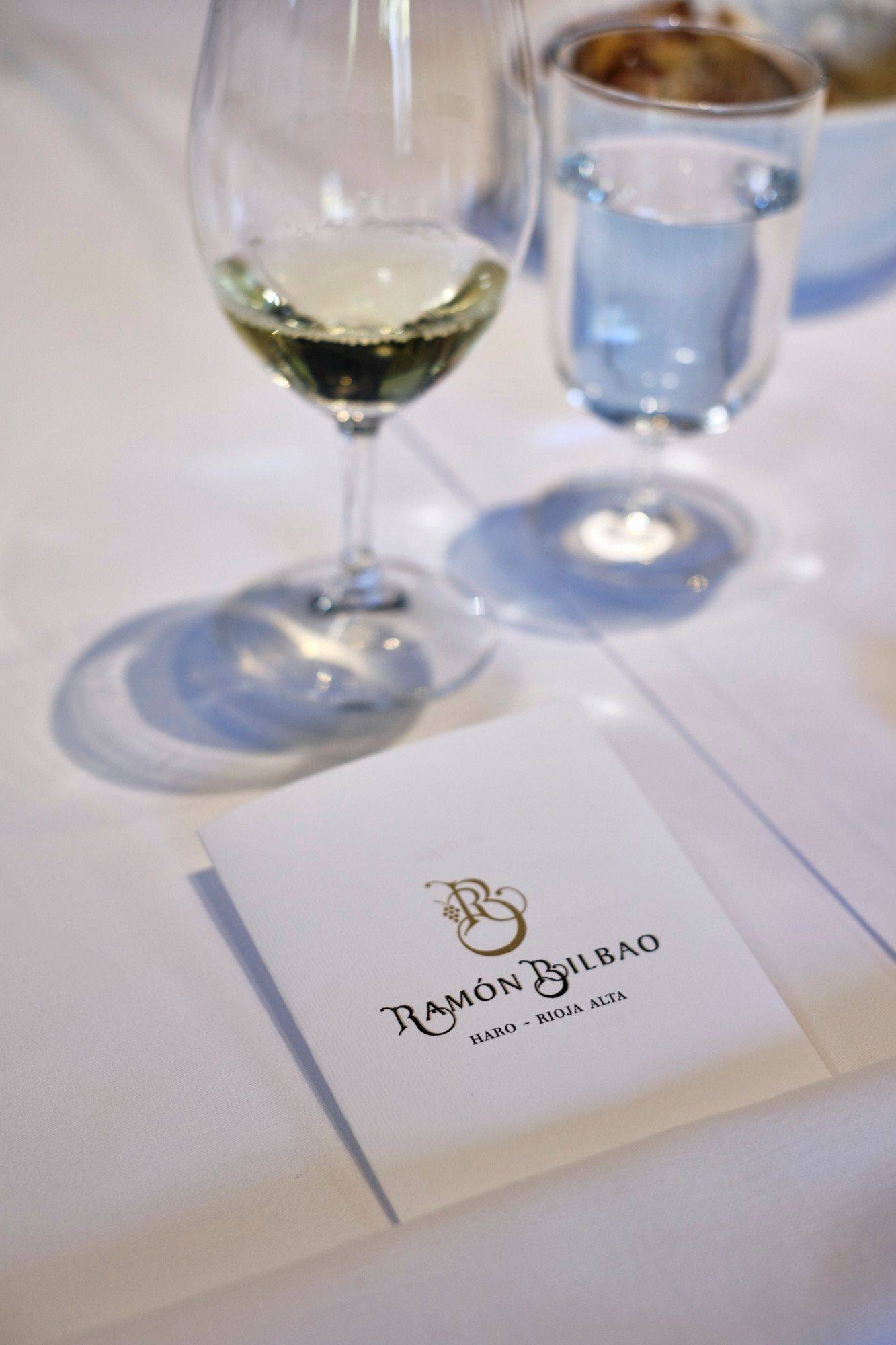 Restaurant Venta Moncalvillo
The restaurant was really small but in a good way. It had very few tables overlooking the beautiful garden. The tables were very reduced with little decoration so as not to distract guests from the experience of the food and wine. There was a separate room with a large table for 12 where we were seated. The service was unobtrusive but very professional. I heard later that many food travelers from overseas also find this place and to be honest, I couldn't agree more if you want a culinary experience in Rioja. The dinner itself consisted of 6 wonderful courses and each was served with an appropriate wine from Ramón Bilbao. Let me go into a little detail here to give you an idea of what happened on the plates, in the glasses, and on my palate that night.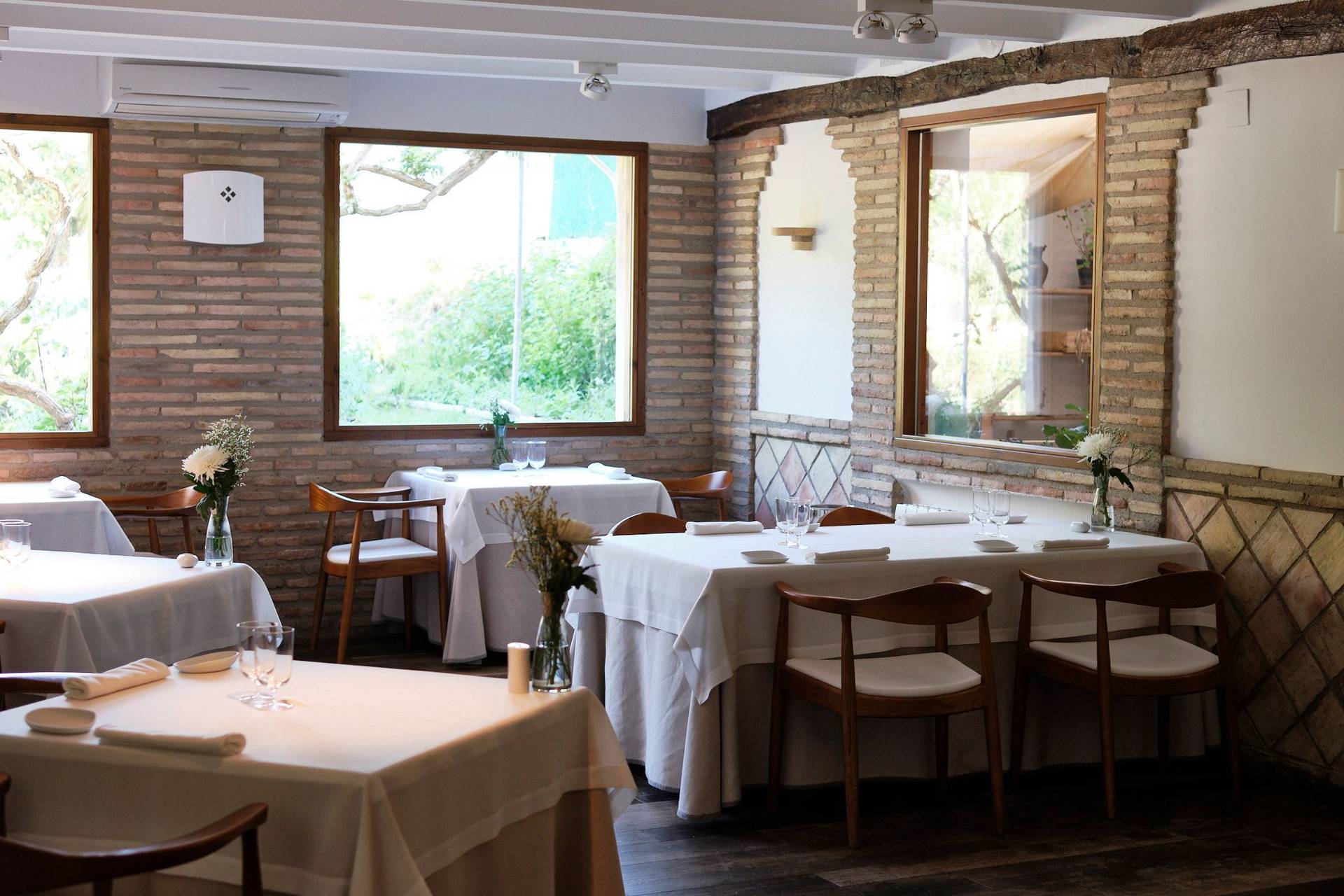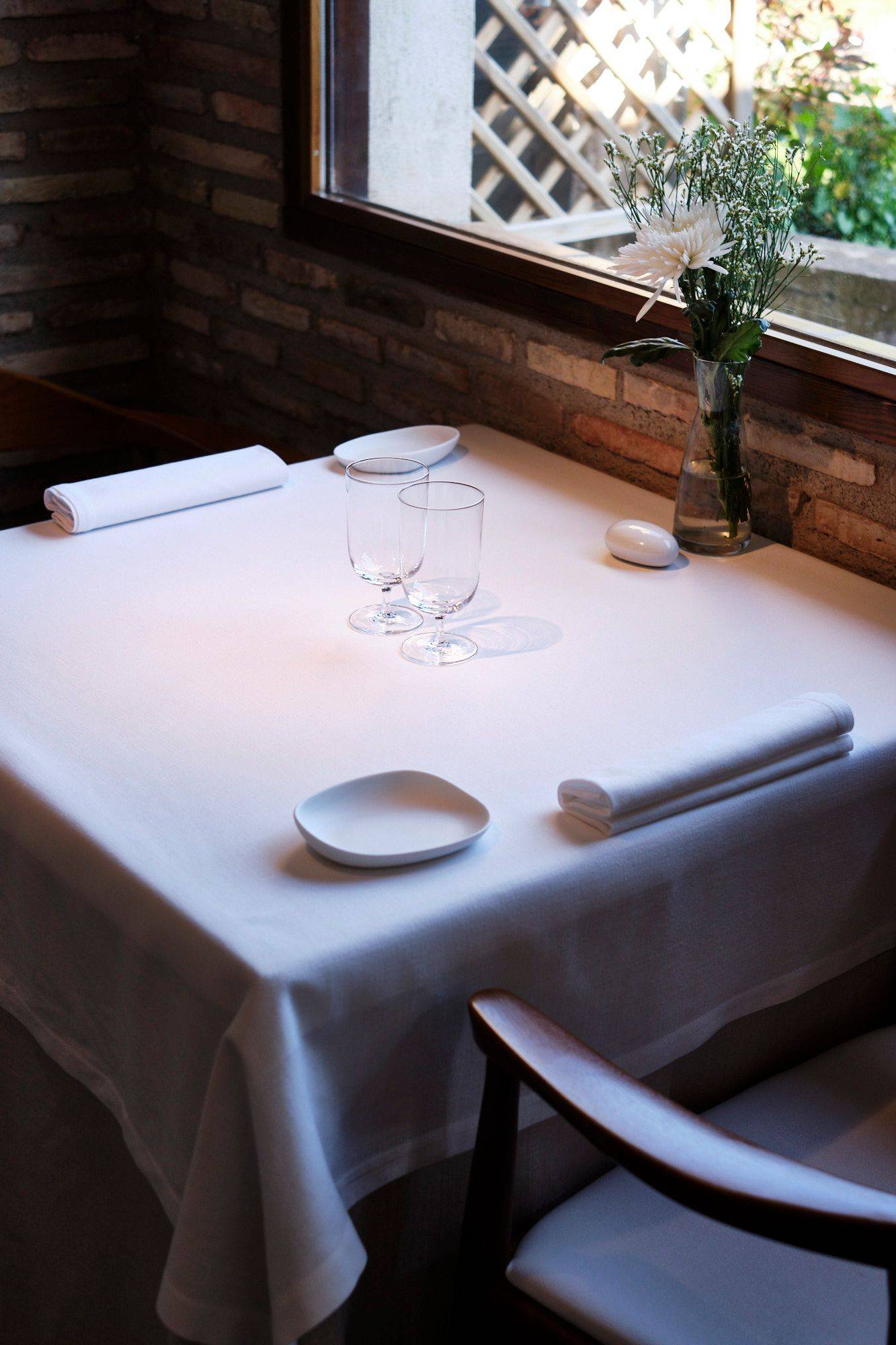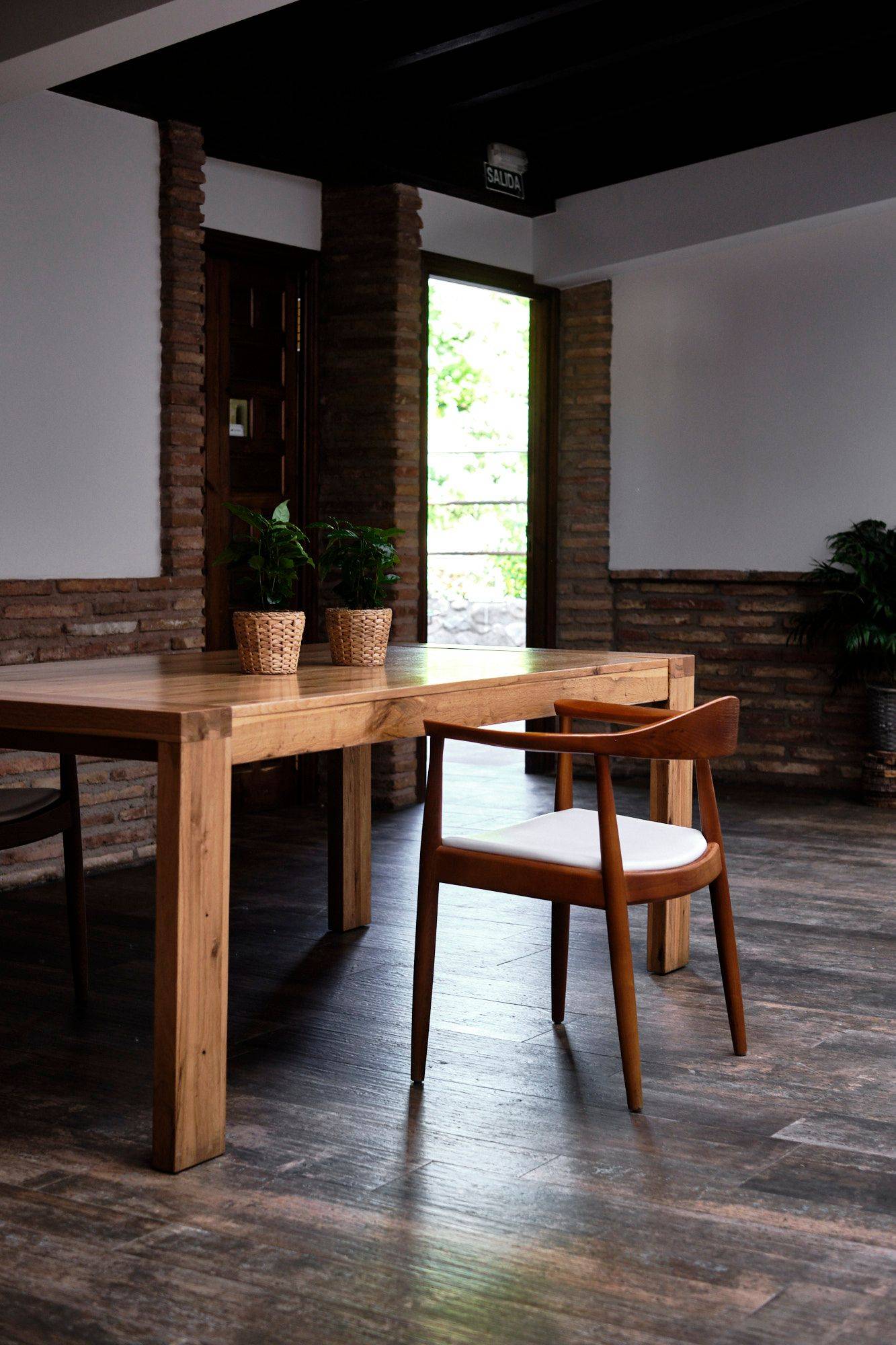 1st course
The first course consisted of calamari, young peas & shellfish broth and was paired with the Verdejo. A strongly flavored dish with a light feel. Perfect to get you started, yet simple enough not to be irritating.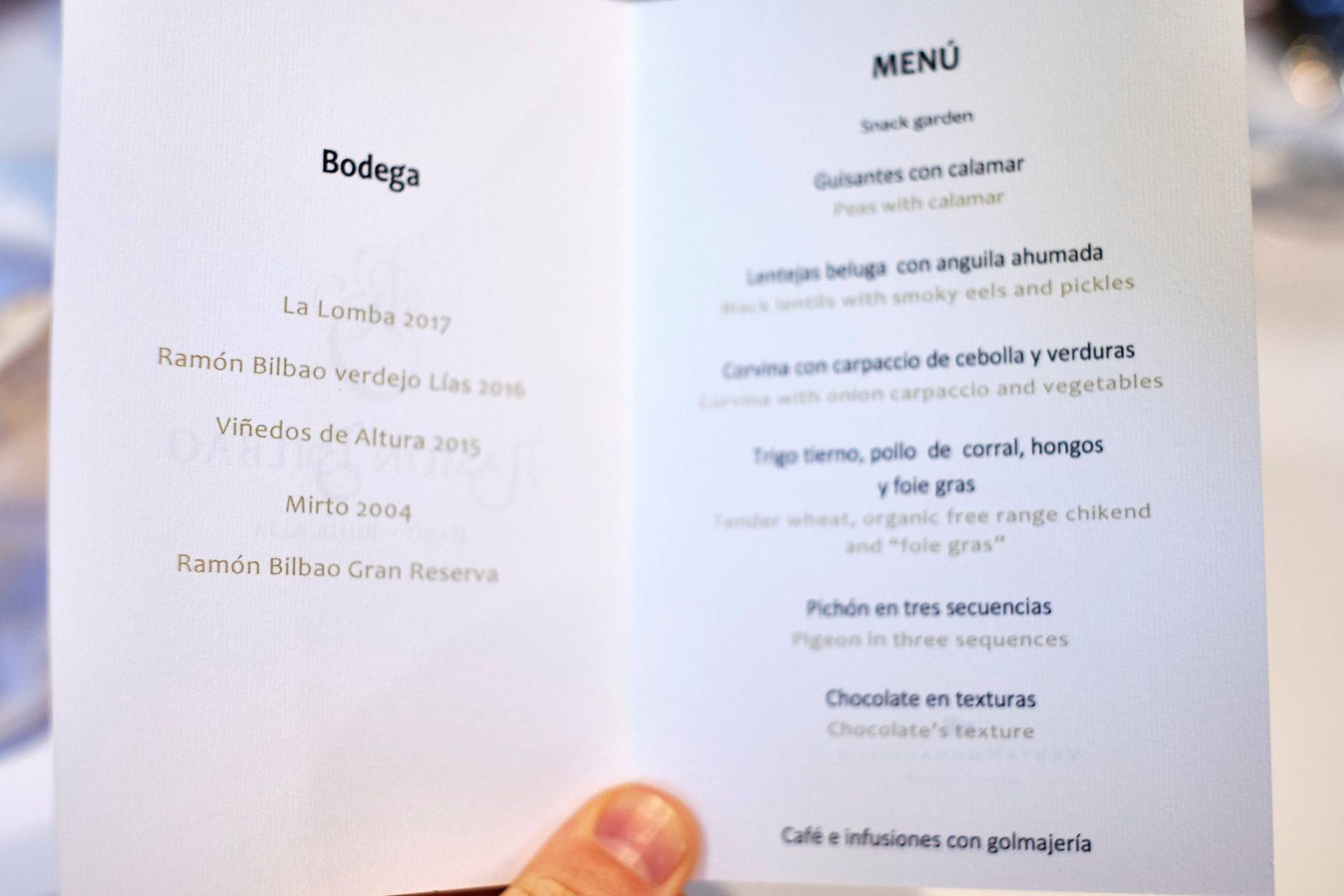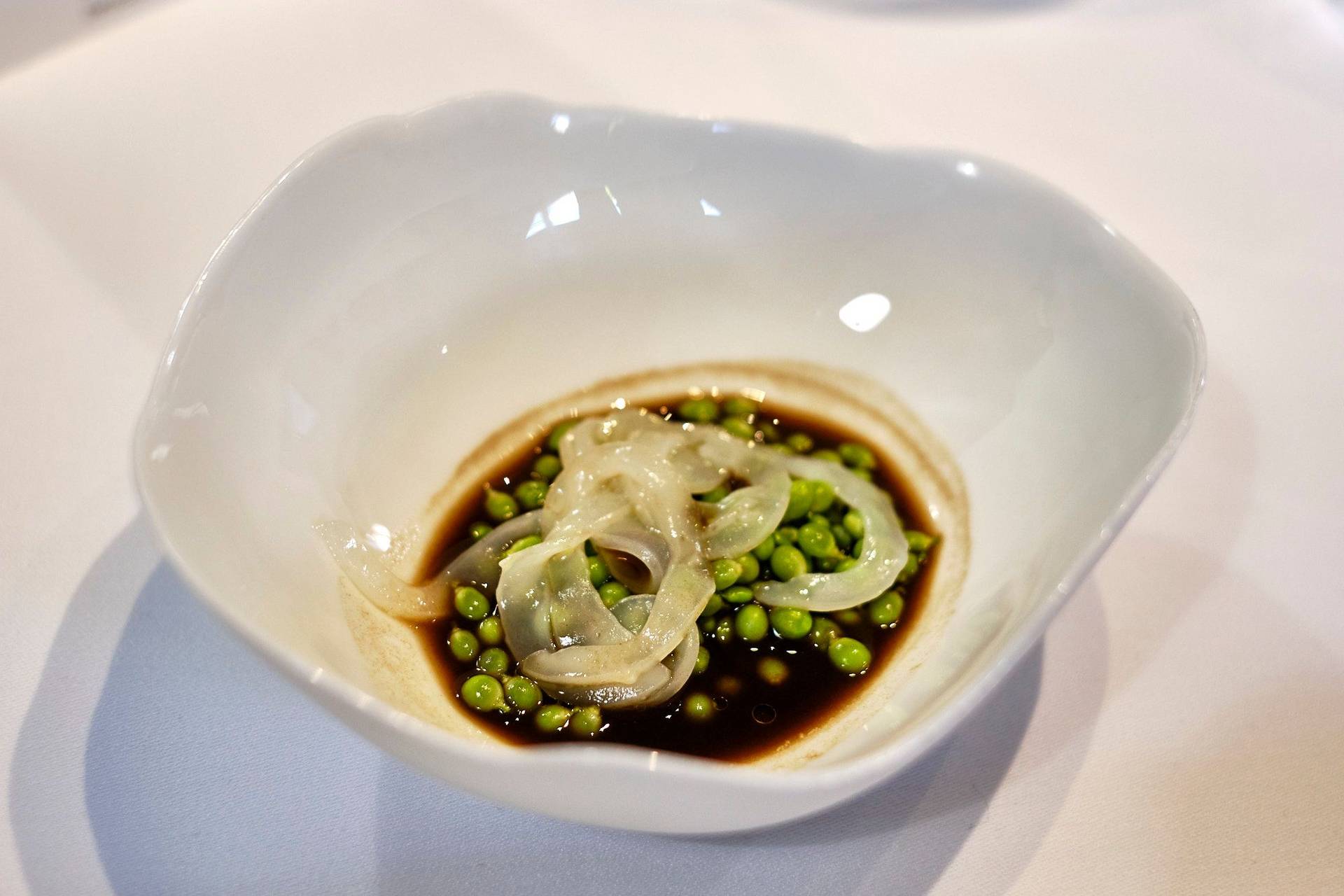 2nd Course
The second course was black beluga lentils, cooked with a nice bite, paired with smoky notes of eel, which I really like and to round things up, some pickles came with it on this plate. Flavor-wise, this is one of my favorites, as I've always been partial to really savory recipes with a balanced flavor and sour notes. Sure, now it had to be a red wine and we were served the Viñedos de Altura 2015. Ruby red with a scent of red cherries and herbal notes with some balsamic vinegar. This wine simply matched the food served and still let the dish itself take the stage.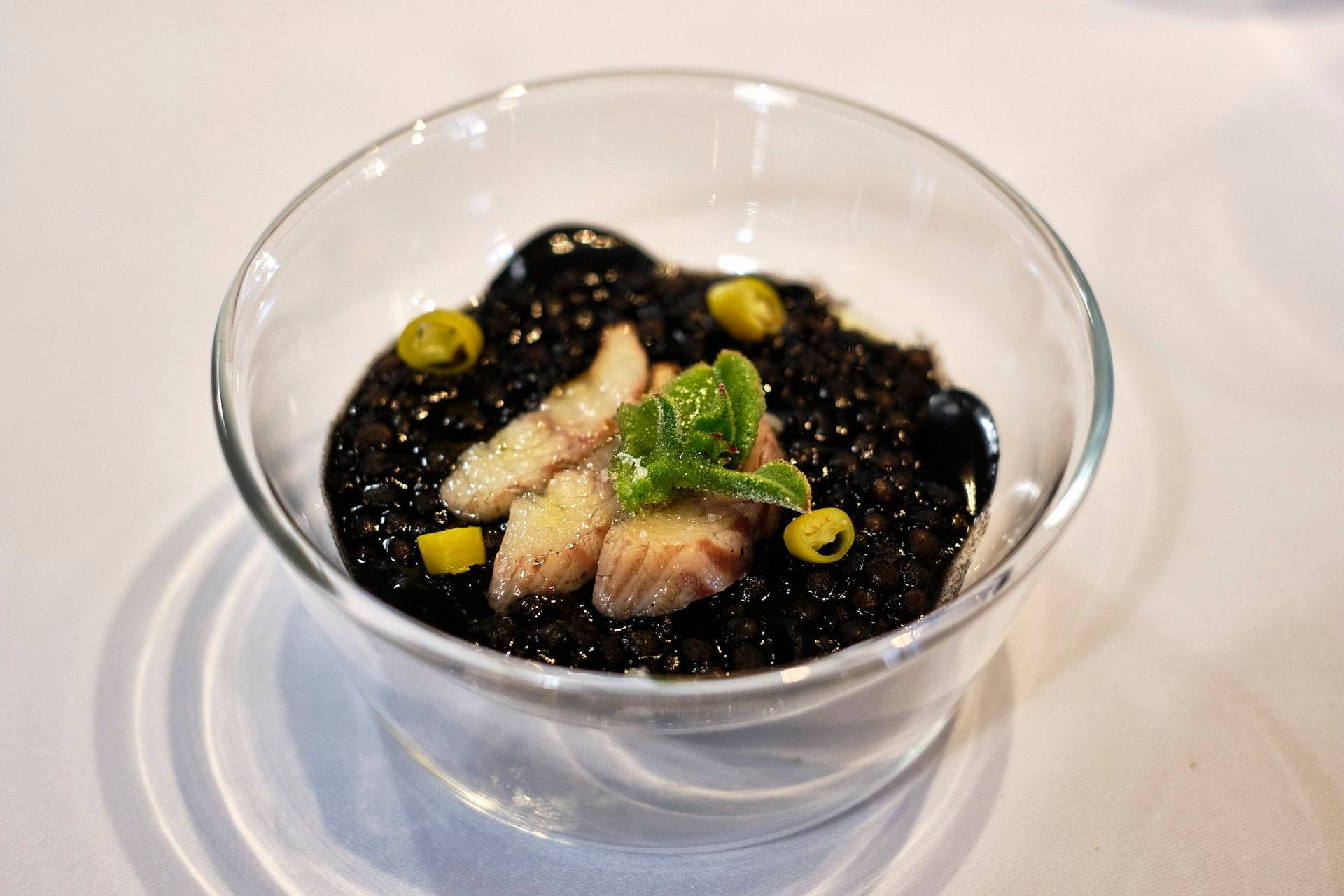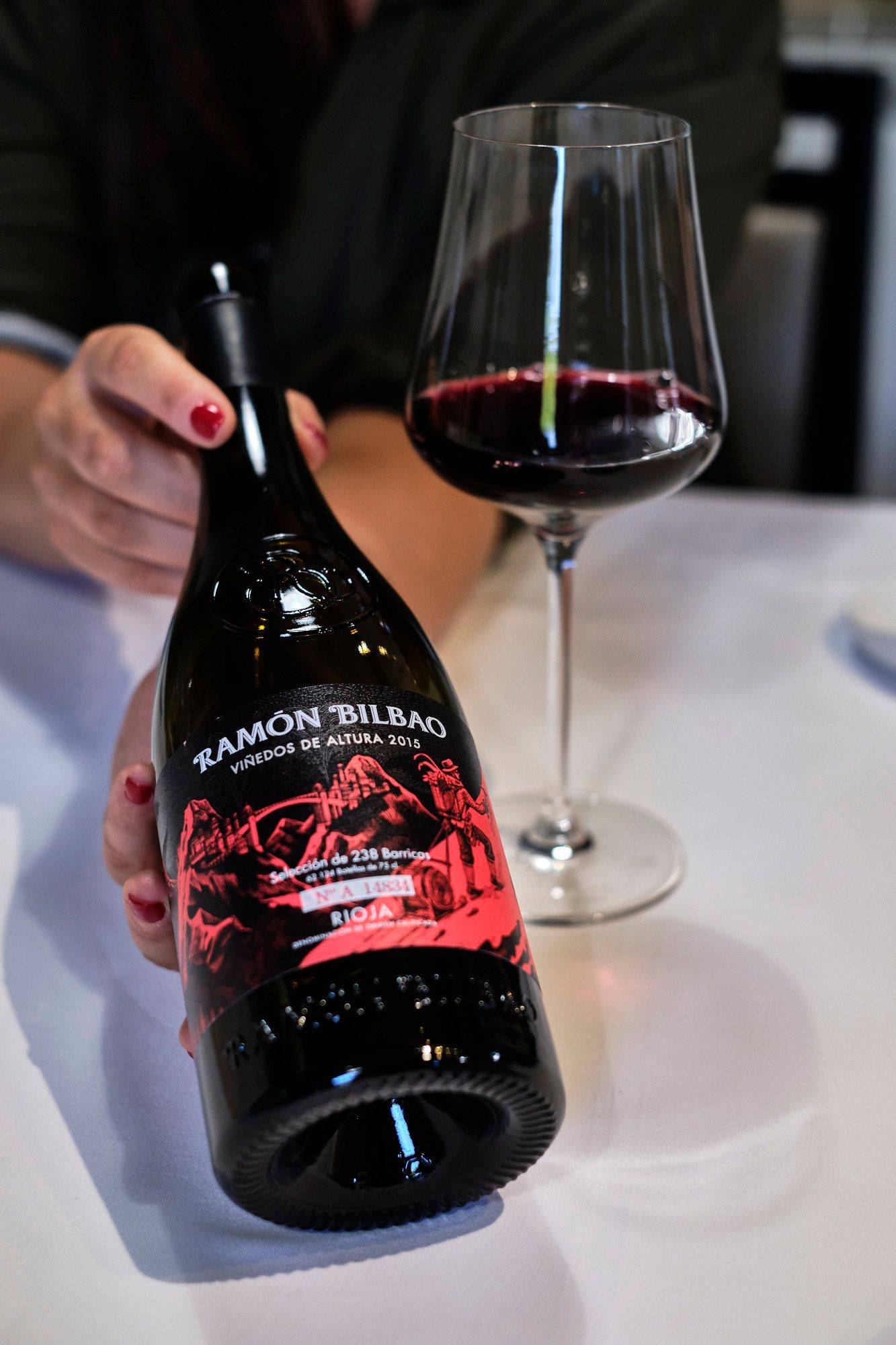 3rd course
For the third course, the glasses were filled with my favorite wine of the evening, but there was something extra special brought by Mr. Rodolfo Bastida, winemaker of Ramón Bilbao. But first things first, the 2004 Mirto was a stunner for my palate. This unfiltered wine is an art itself, as it is made only from selected grapes. It ages for 19 months in French oak, but even so, the flavor is not relegated to barrique. The oily texture ensures that it stays on the palate for a long time and flavors of pepper, coffee or dark chocolate combined with fruity cherry notes make this wine extremely versatile. The chef's corresponding dish for this was a TRIsotto with liver and chicken. Together, these two played the ball of flavor back and forth.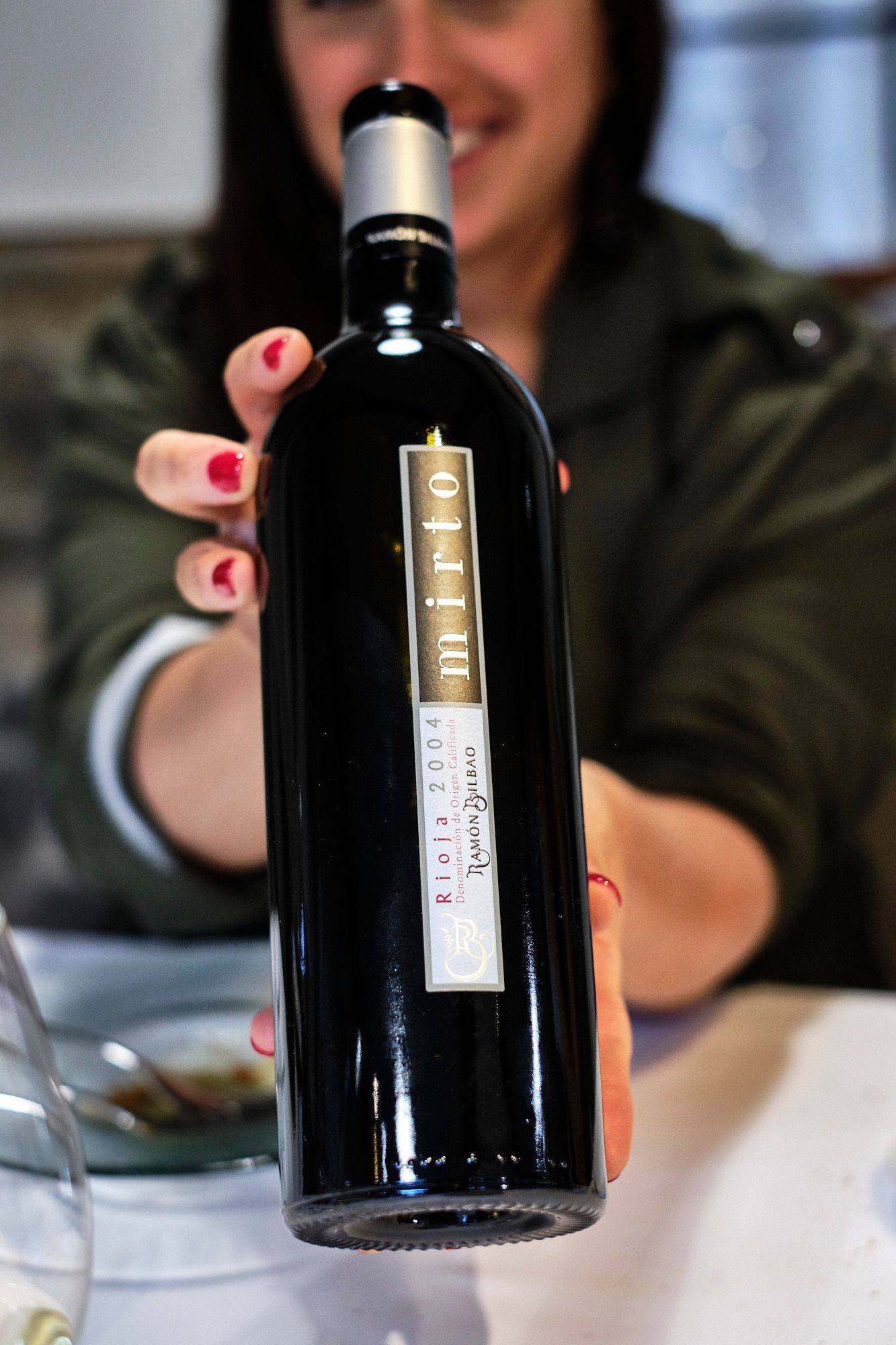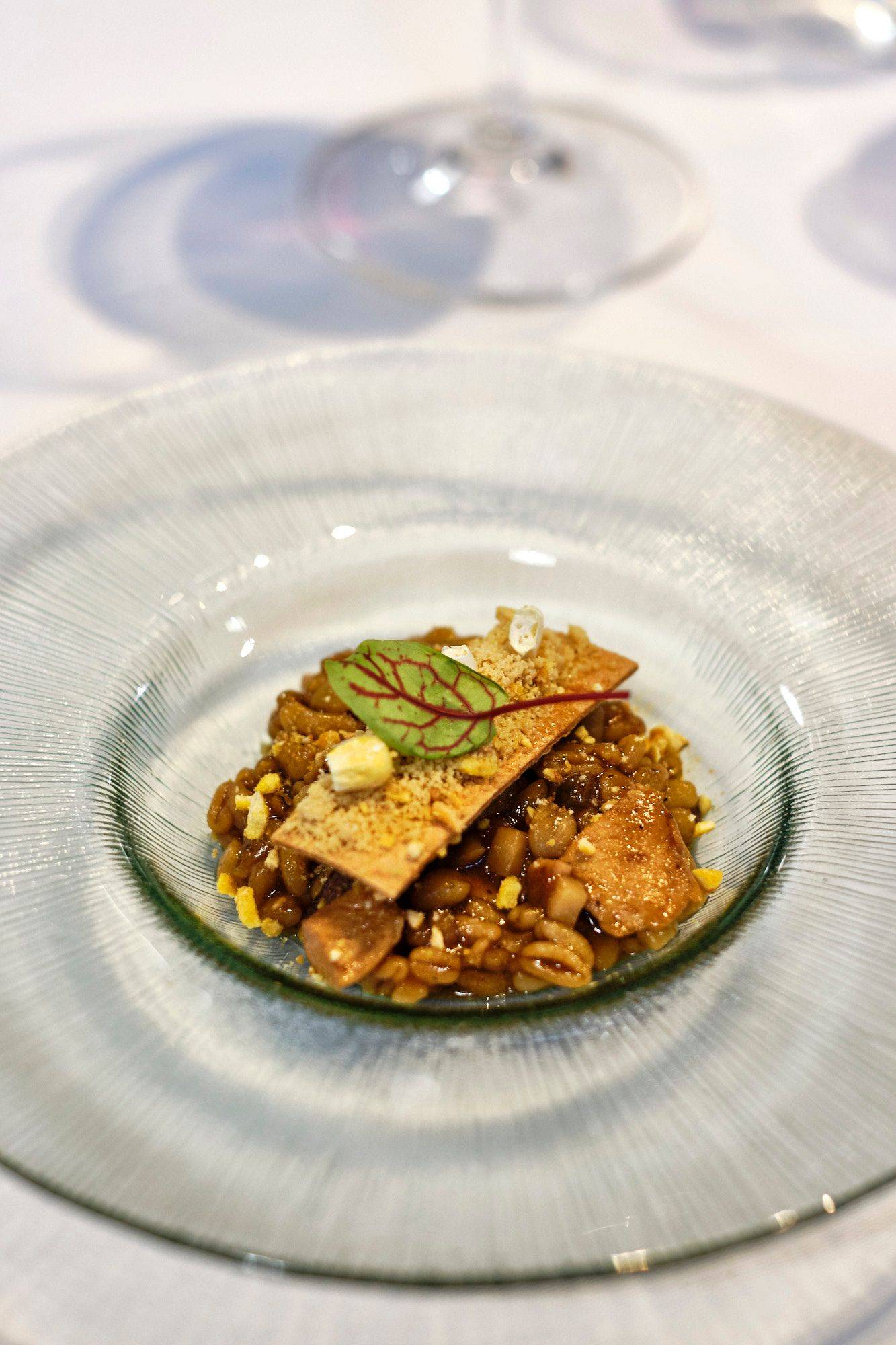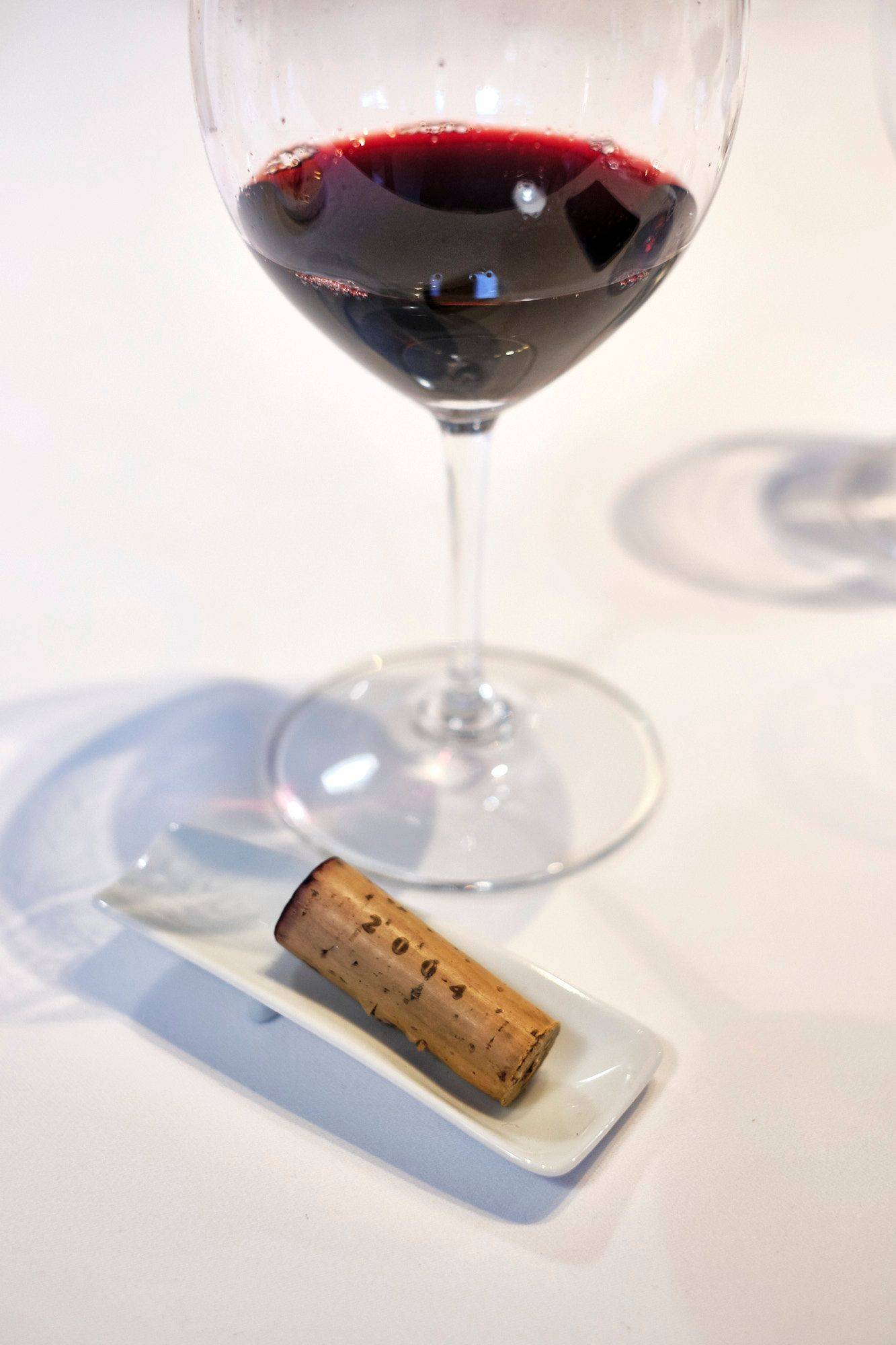 4th & 5th course
The fourth course was a cracker with onion carpaccio and vegetables. A solid dish, but not as memorable for my taste as the others. However, the fifth course stepped up again with a pigeon x3 and this course was finished with a little treasure opened especially for the evening. A 1982 Ramón Bilbao Viña Turzabella Haro. I have to admit that I don't get to drink something like this wine too often. After all these years, the aroma and taste seemed to have matured in a pretty clear direction, like someone who knows exactly what they want. Oak, fruit and spice were a great match on the palate.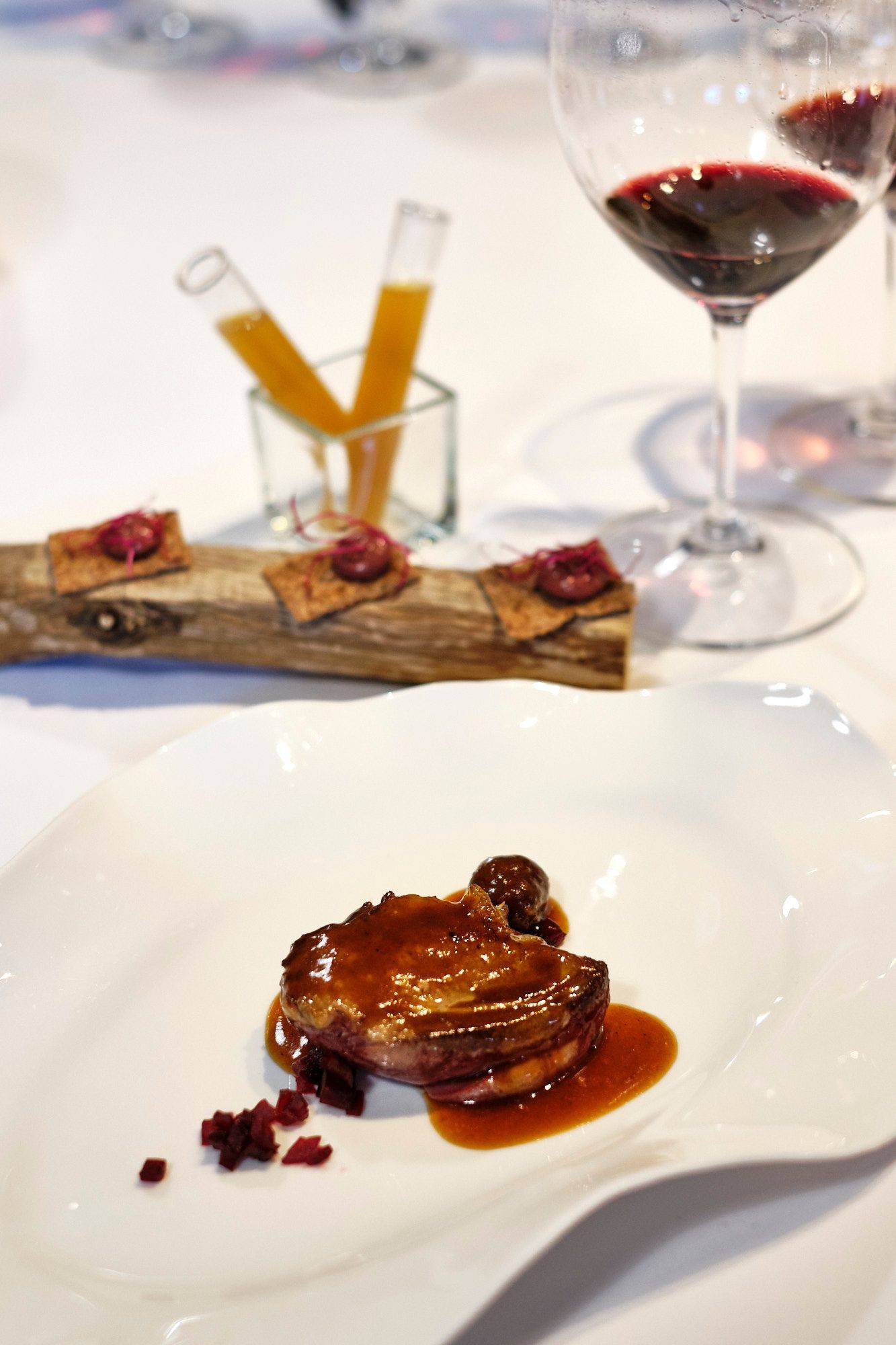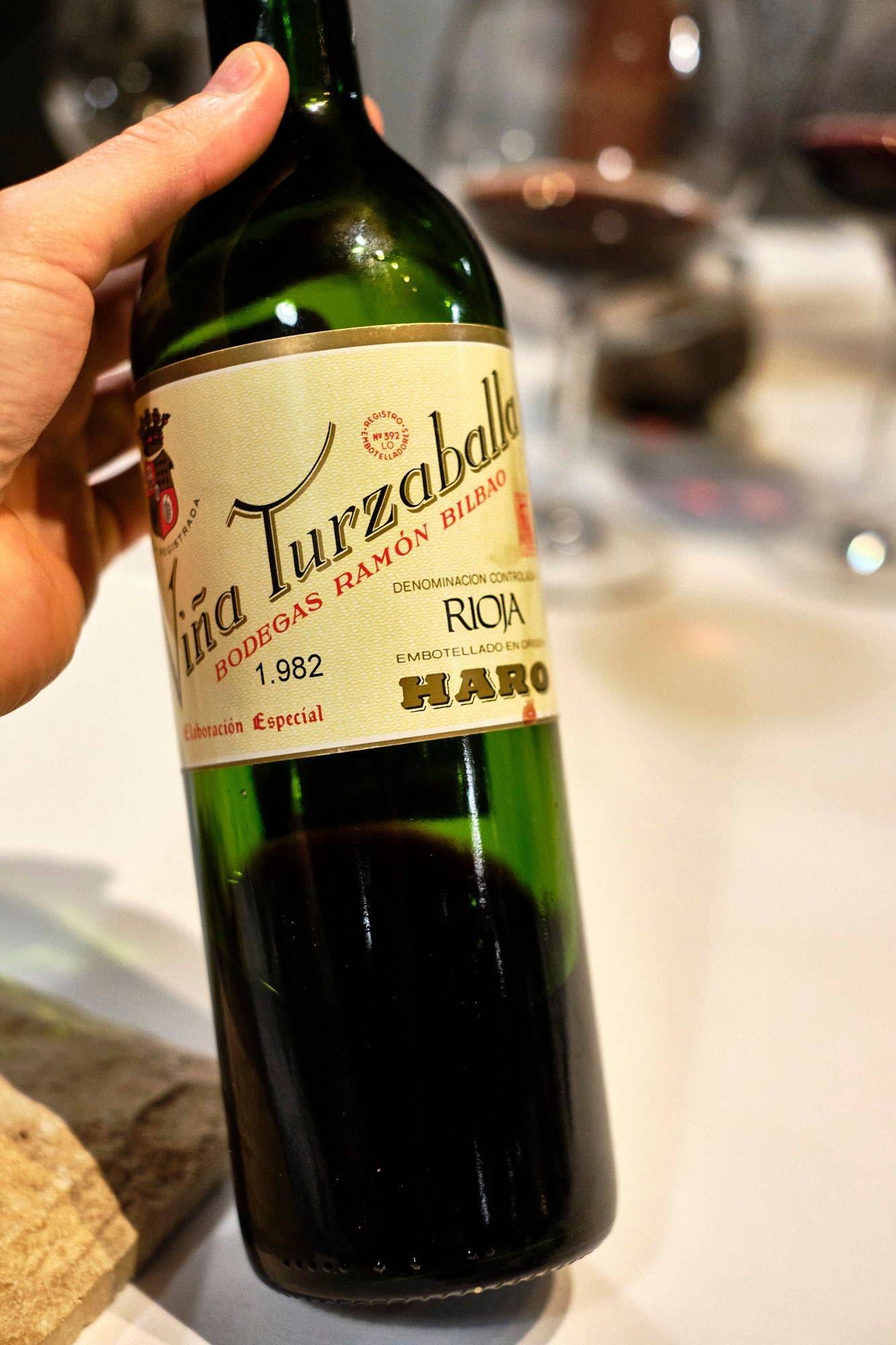 6th course
The sixth course was chocolate, but I have to say I was still too focused on the wine in my glass. A good finish, but it didn't match the quality of the wine. Just a reminder, the last wine served that evening was a 1995 Gran Reserva. Very ripe tannins, some cherry, spice and of course barrique in color and flavor. A great wine for the cold season if you are into such powerful wines. My summary? What a start and what a difference from my previous experiences with these Rioja wines. Let's hear it for the Echapresto brothers, true masters of their craft.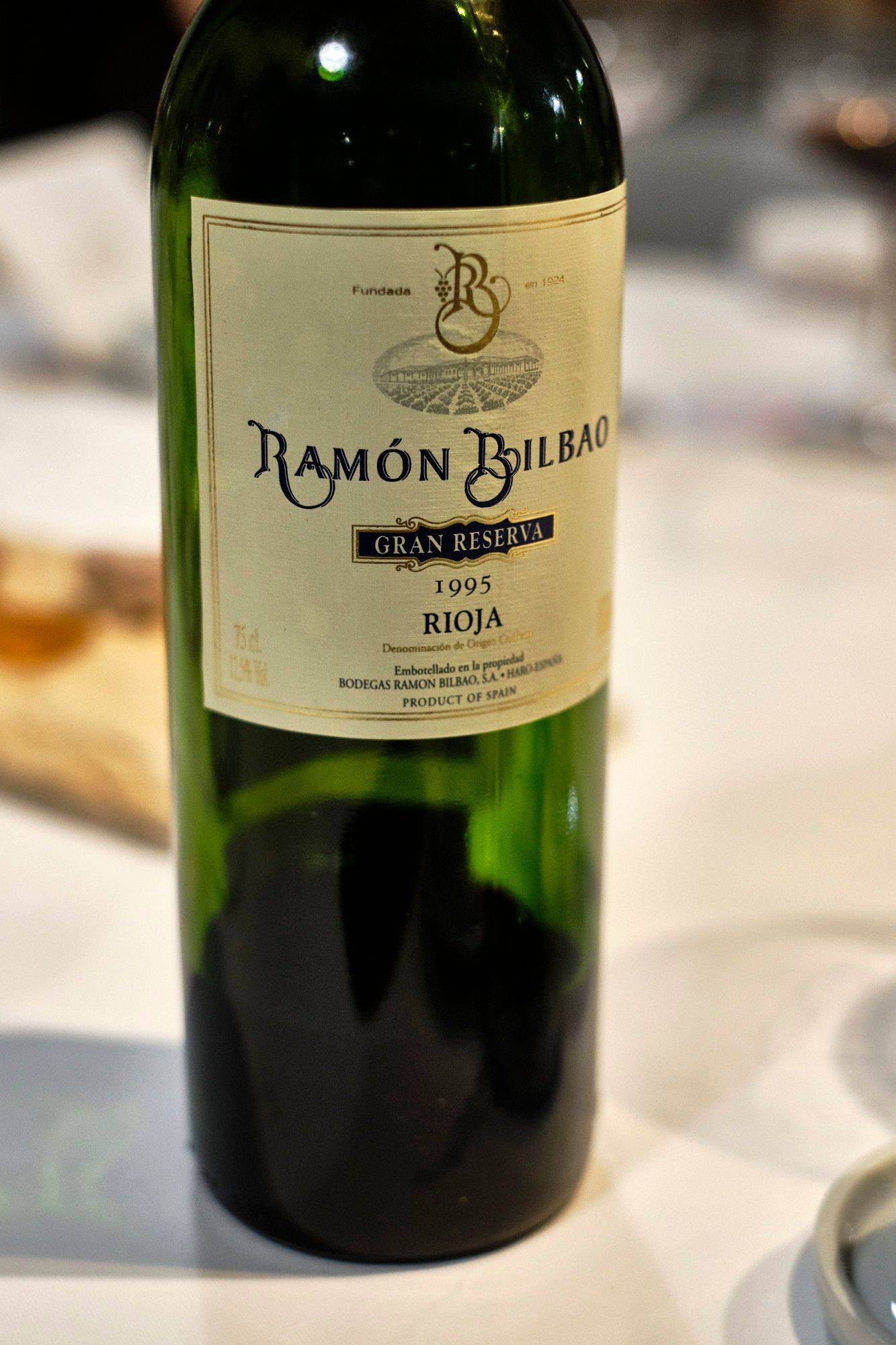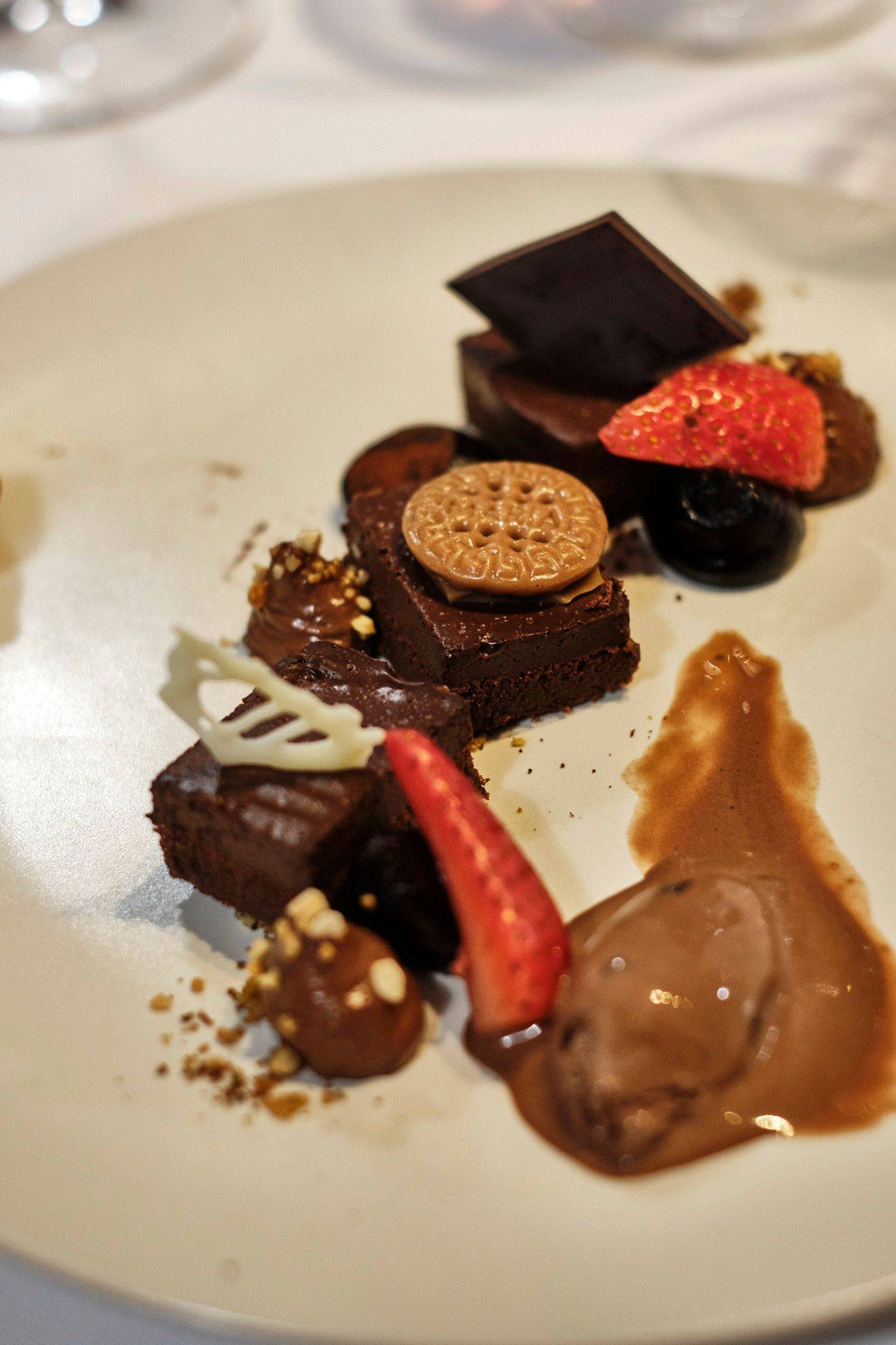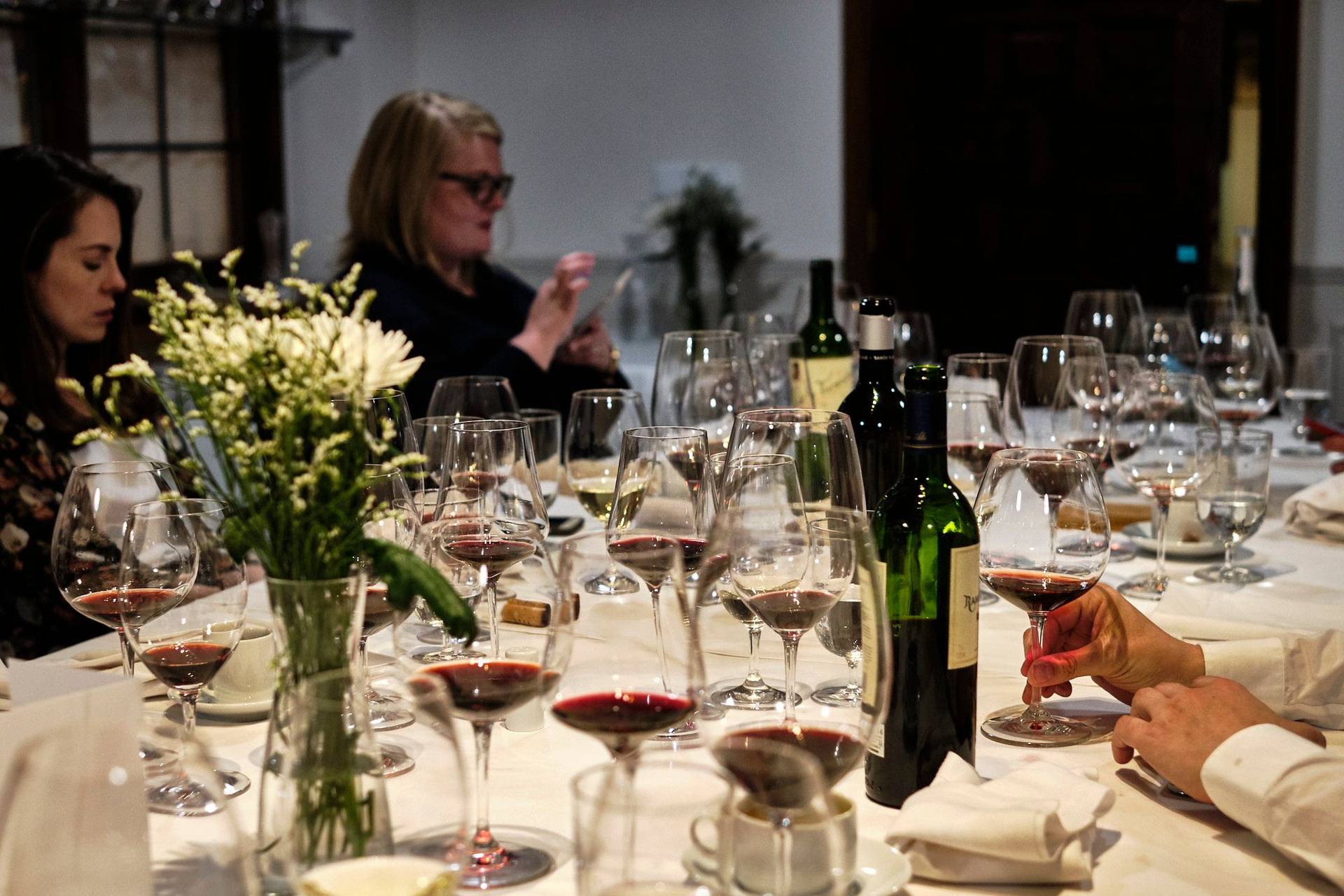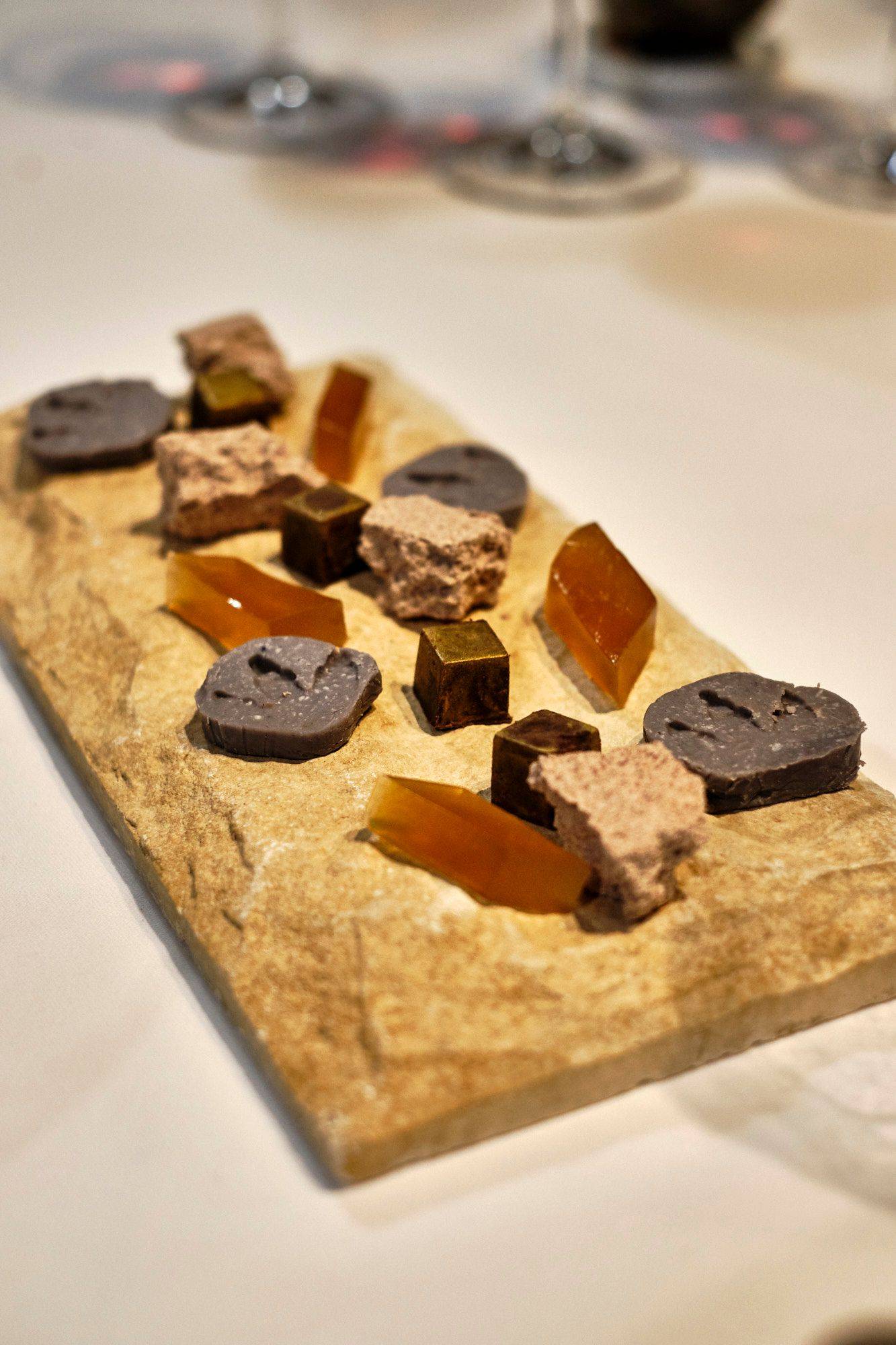 Rioja Alta from above
You can imagine how you feel after a good dinner with lots of wine the next morning. All this could not keep me in bed, because the start of this day was a personal first. The plan was to take a balloon ride over the vineyards of Ramón Bilbao. I've already mentioned that everything was super green, but when you combine that with the early morning light coming over the mountains, the magic was set. Trying to compensate for my fear of heights, I climbed into the basket and we gently rose into the air. I think the pictures below speak for themselves. Try it out sometime too if you get the chance.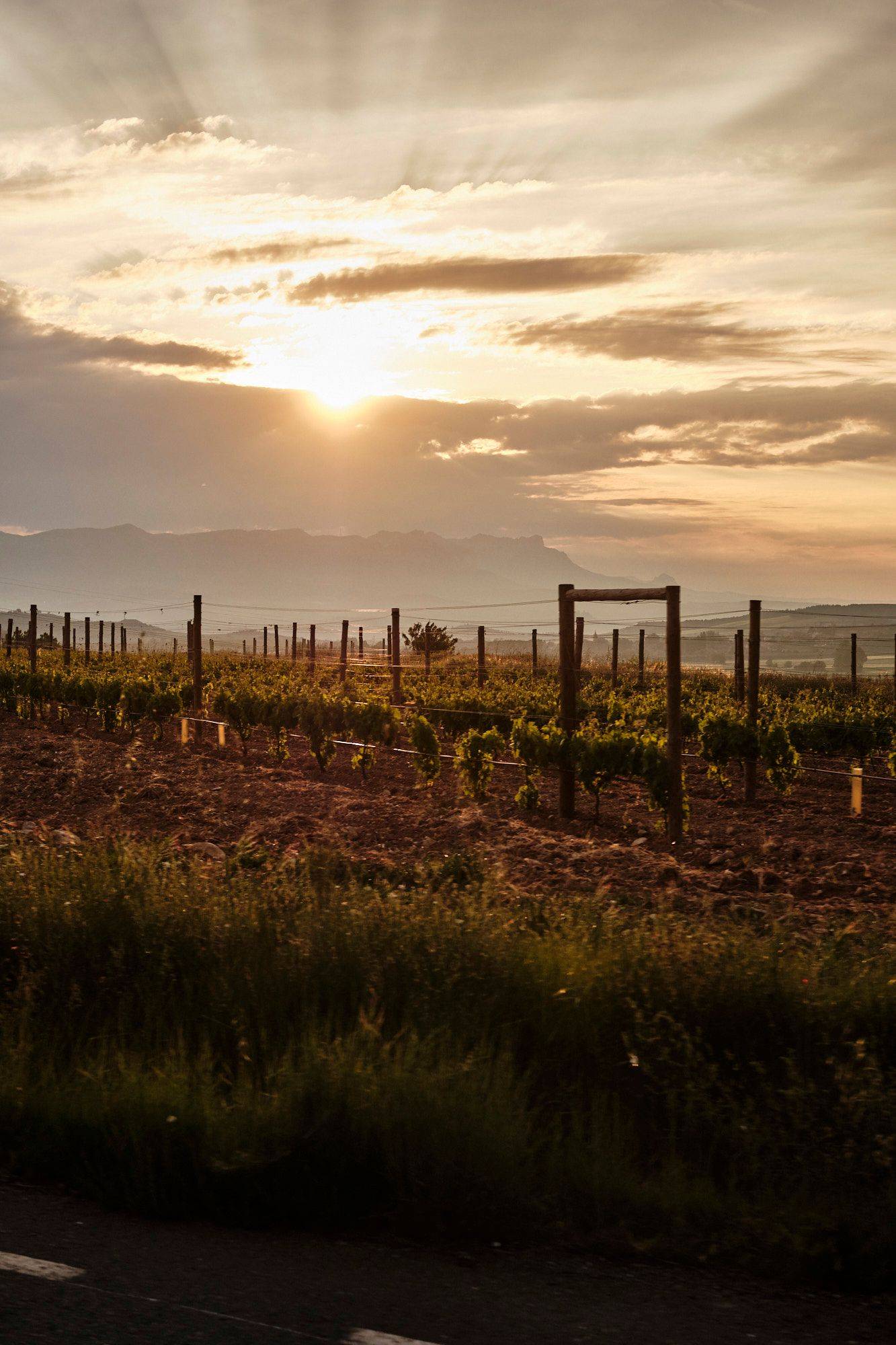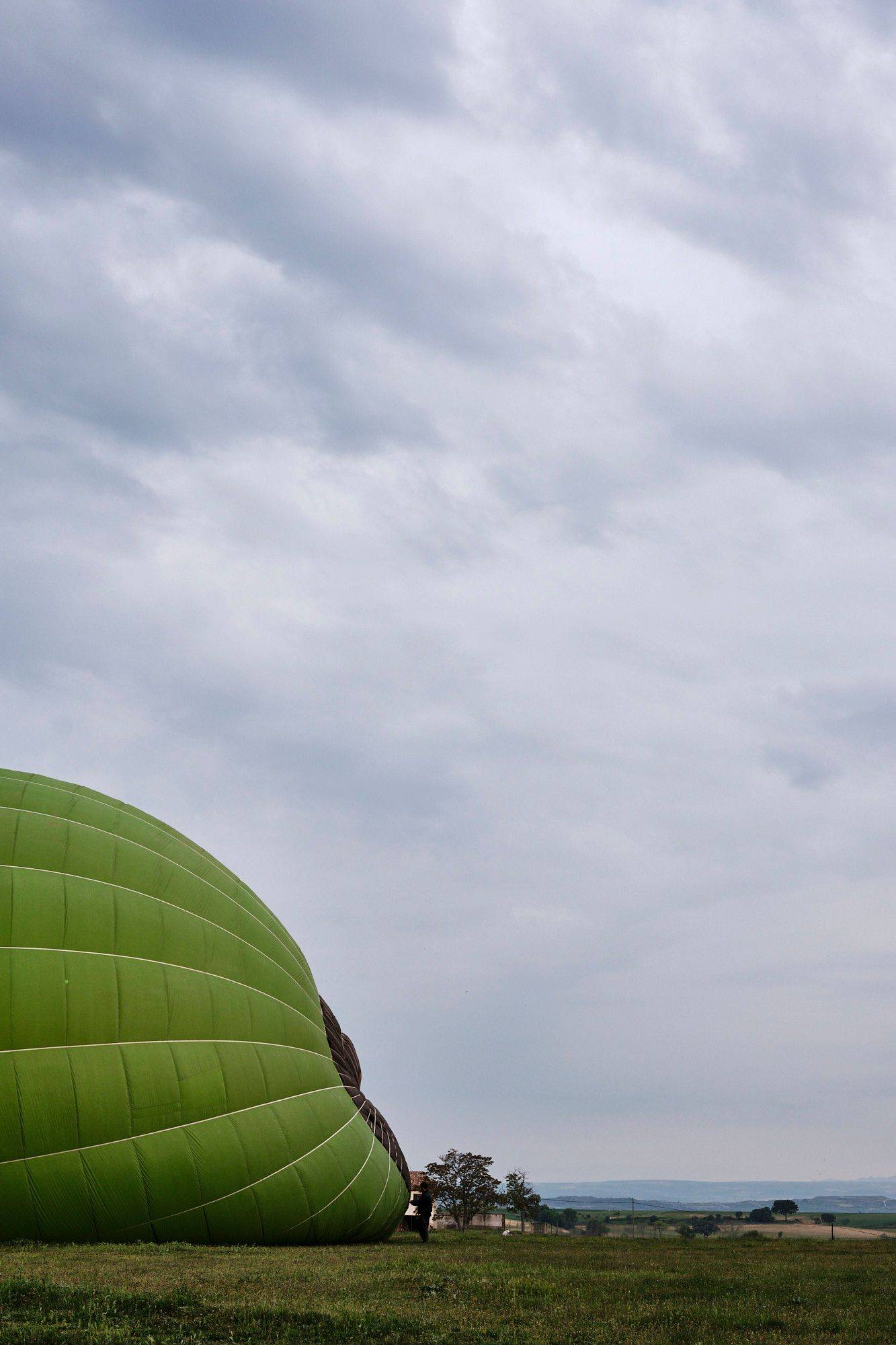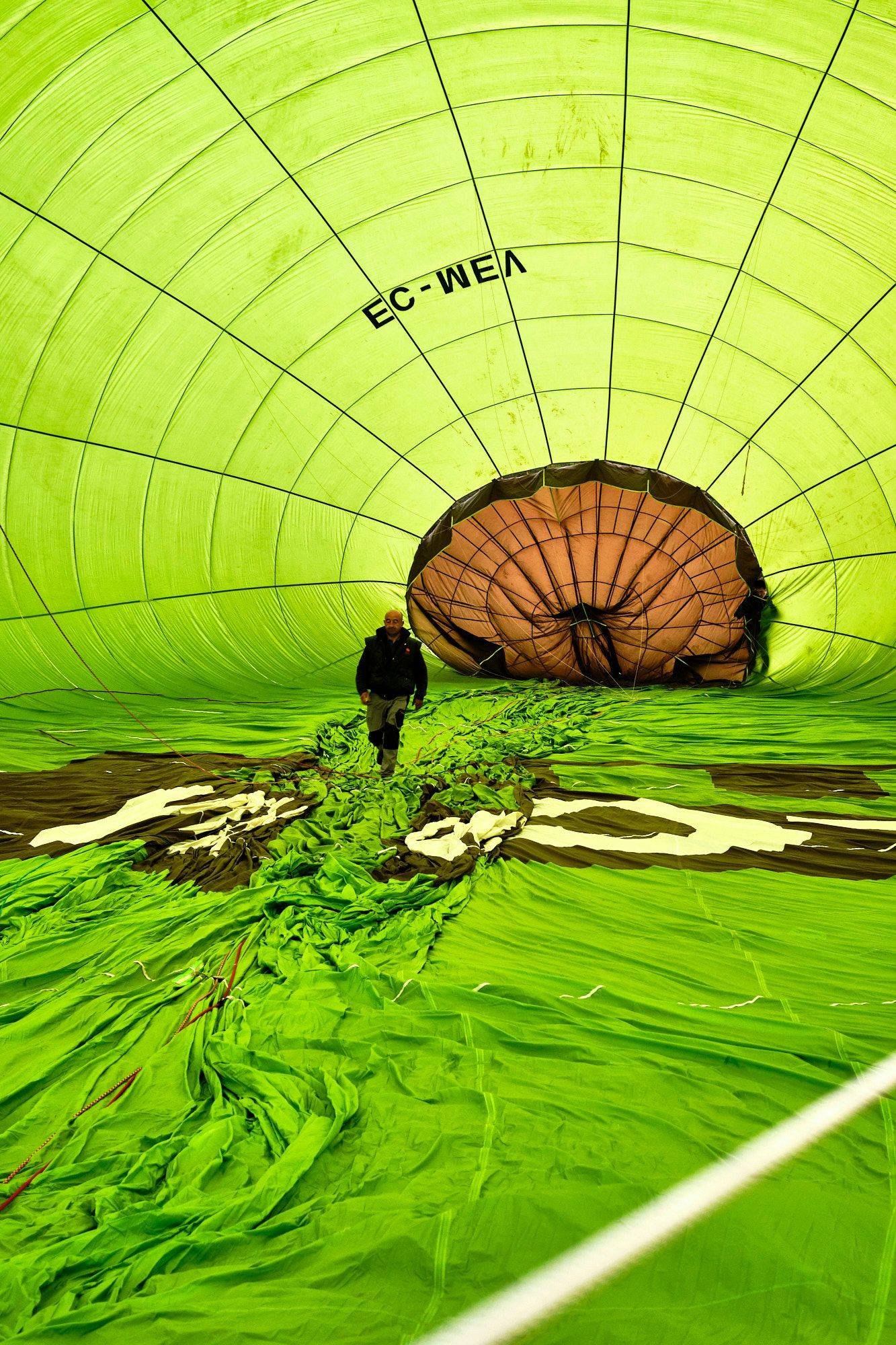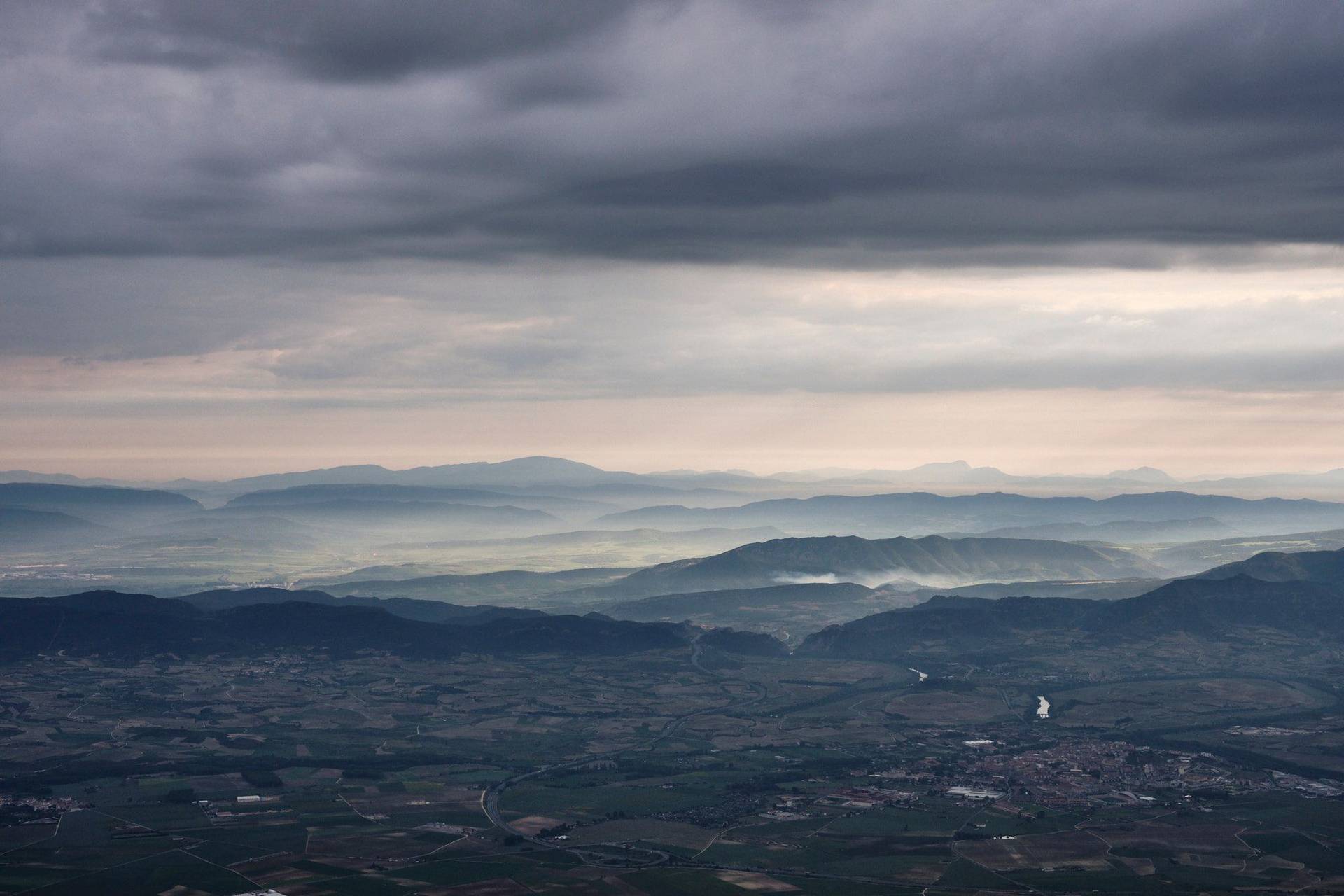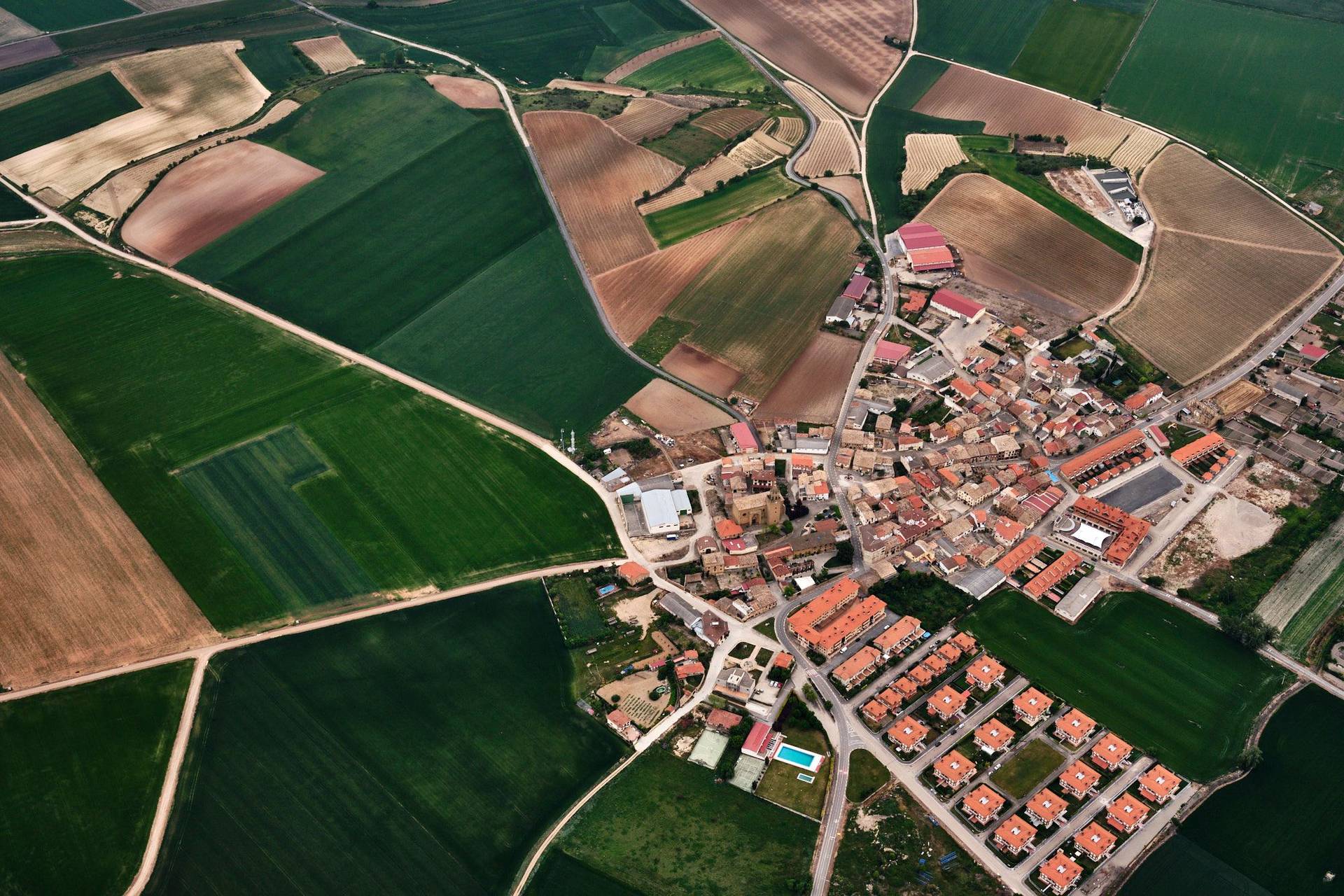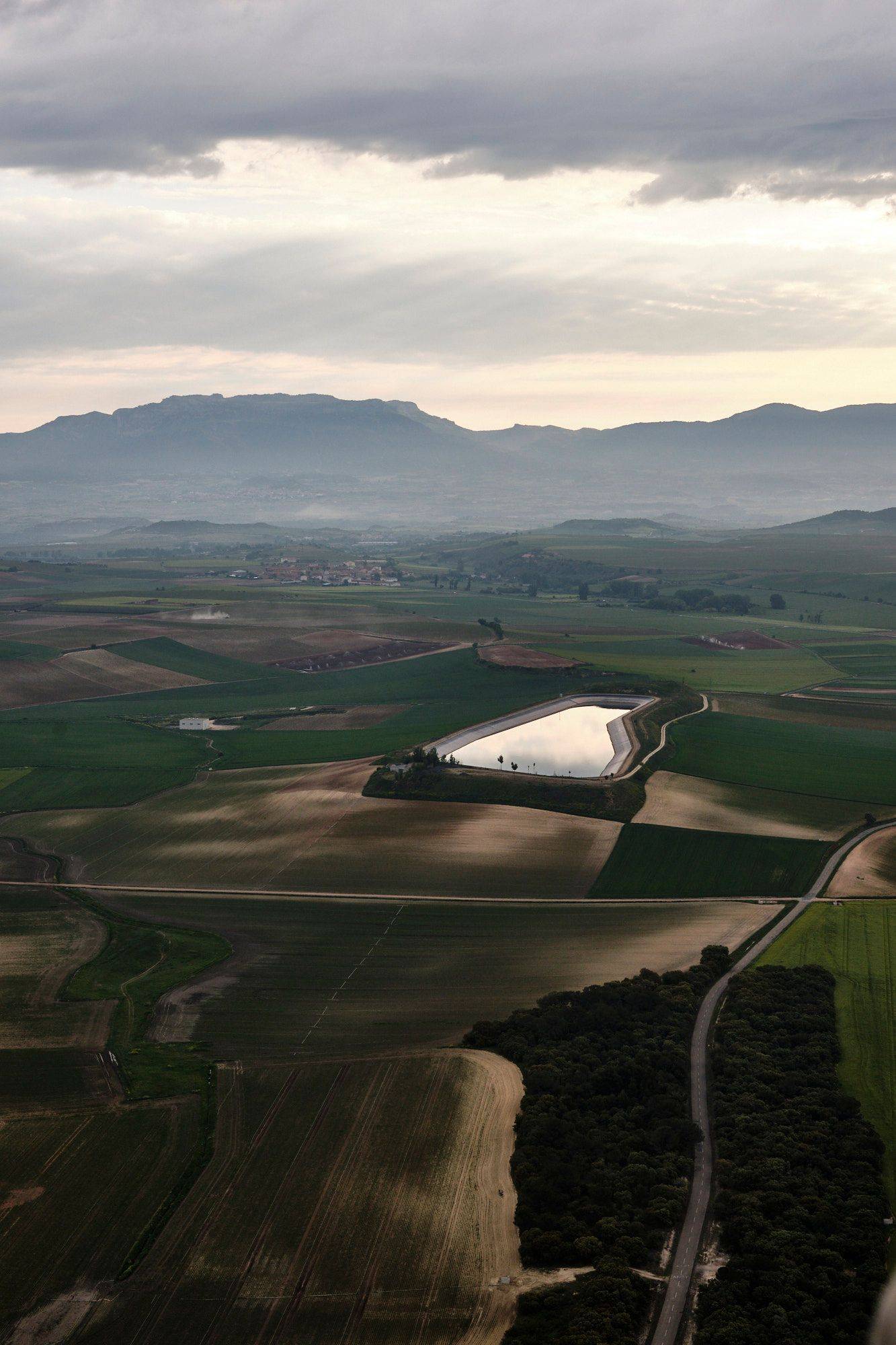 Bodega Ramón Bilbao
After landing safely in a field, we were picked up to go to Ramón Bilbao's headquarters. A very impressive property that gives an insight into the winemaker's philosophy of understanding the terroir and learning how to work with it. We had a bite to eat and were taken to the origin of the wines, the vineyards. The focus of these Rioja wines was clearly on a fruitier character, balancing the oak rather than overpowering it. Mr. Bastida increased the diversity of the vineyards over the years and began working with wines from higher regions, using grapes such as Garnacha. Of course, one has to be bold to make such changes, but the bottom line is that these efforts have made the wines what they are today. Rioja has a kind of dusty reputation for most people I know, but things have changed and being there, seeing all that and especially tasting the difference, prompted me to order a few bottles when I returned to Berlin.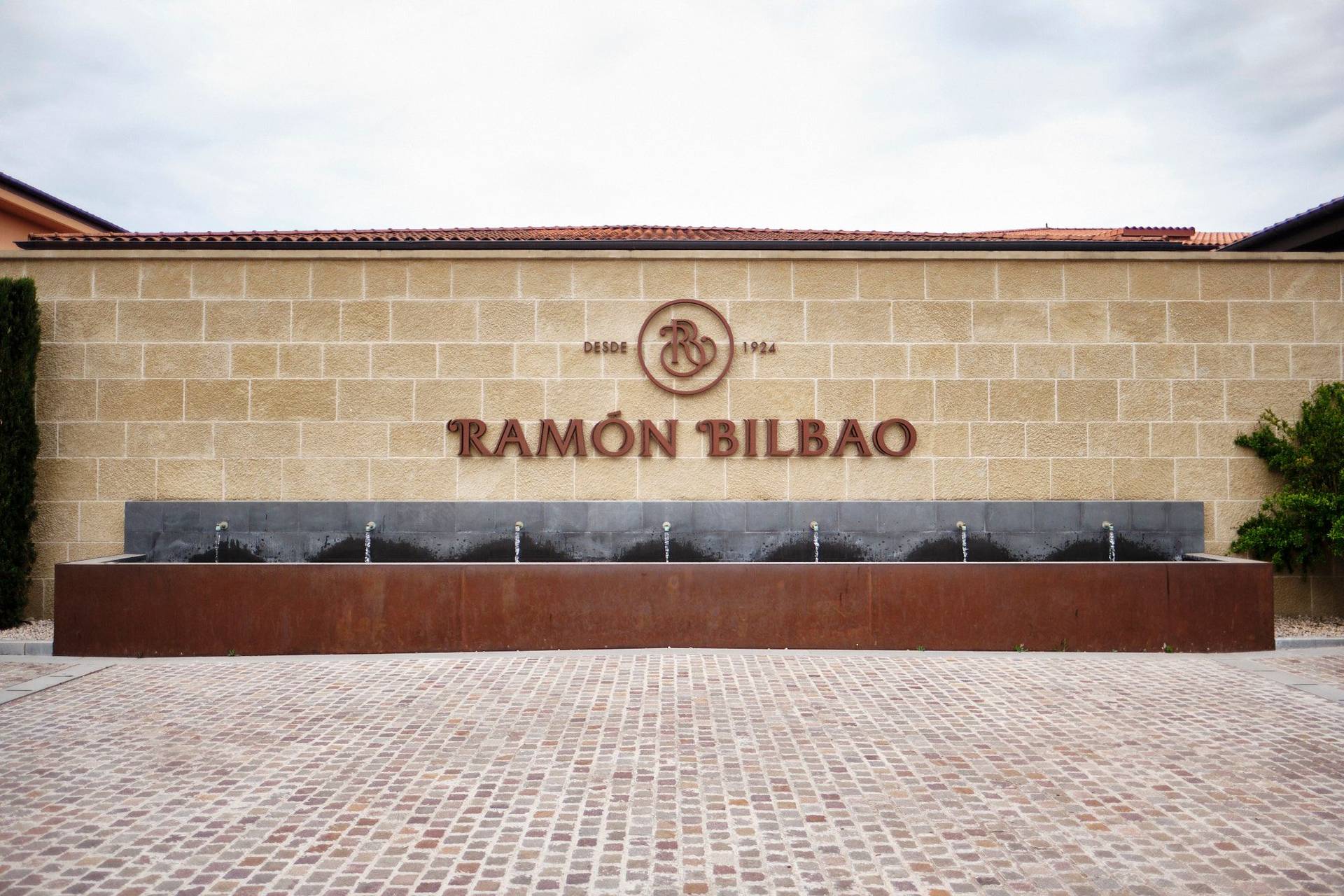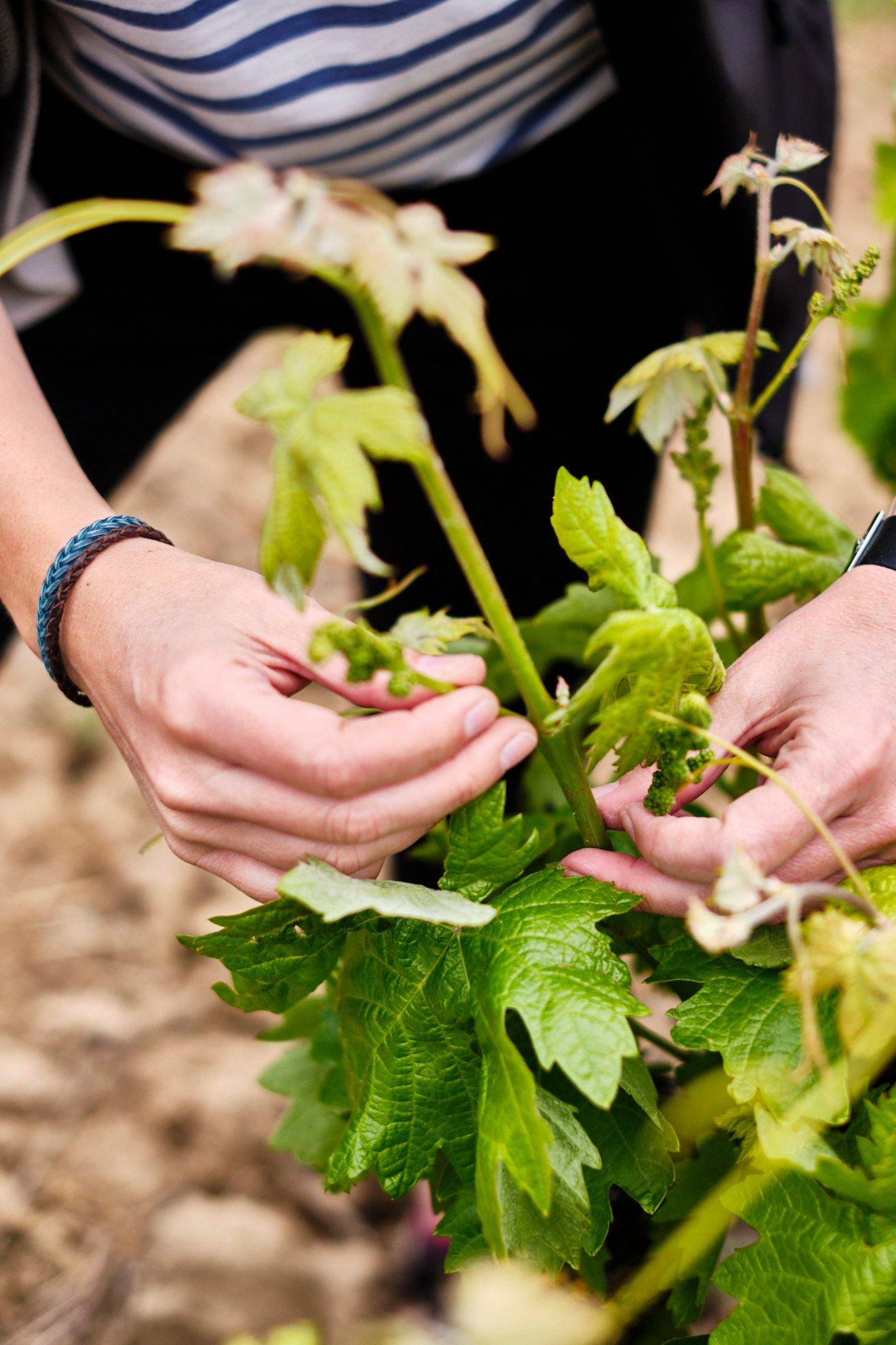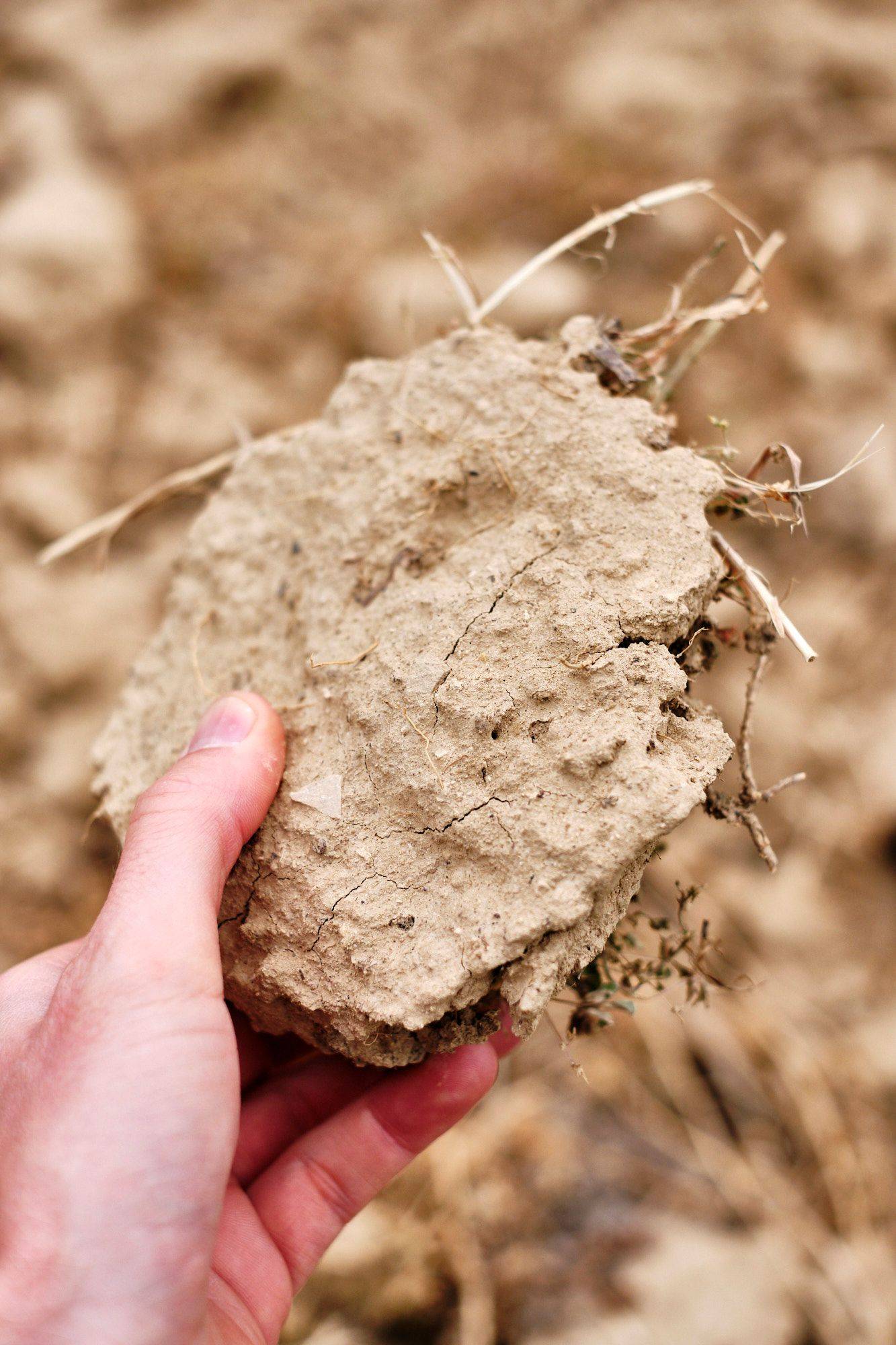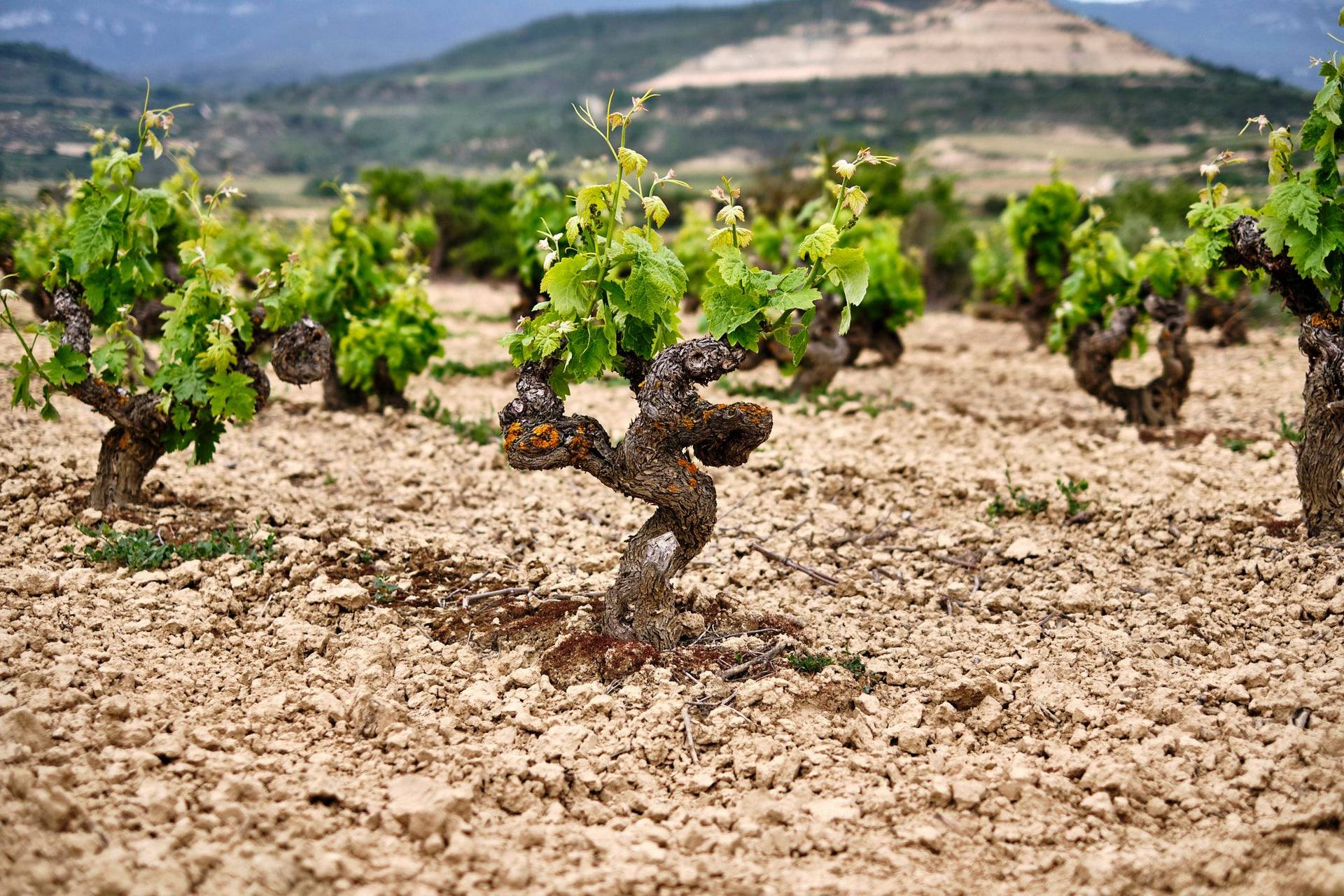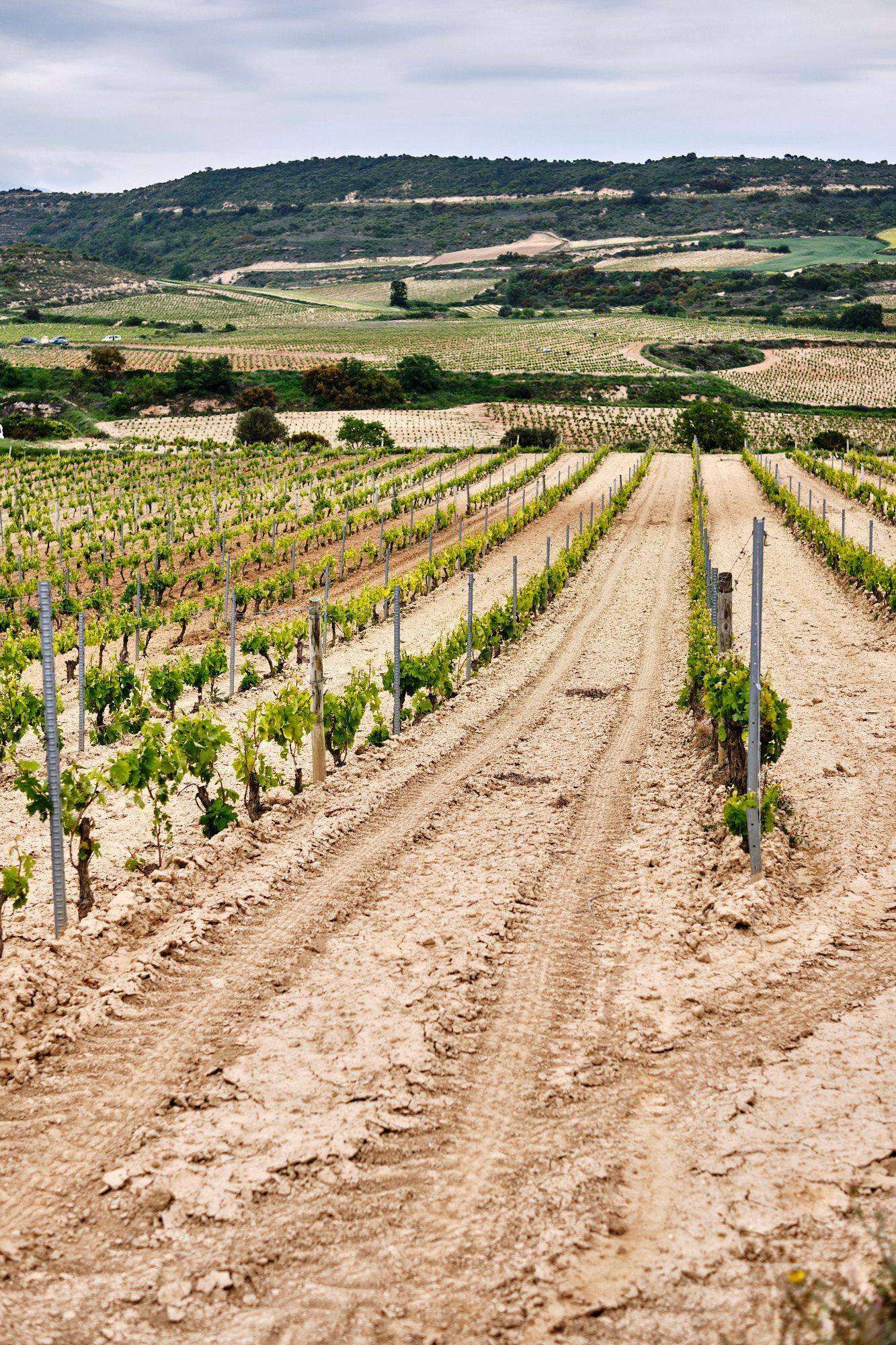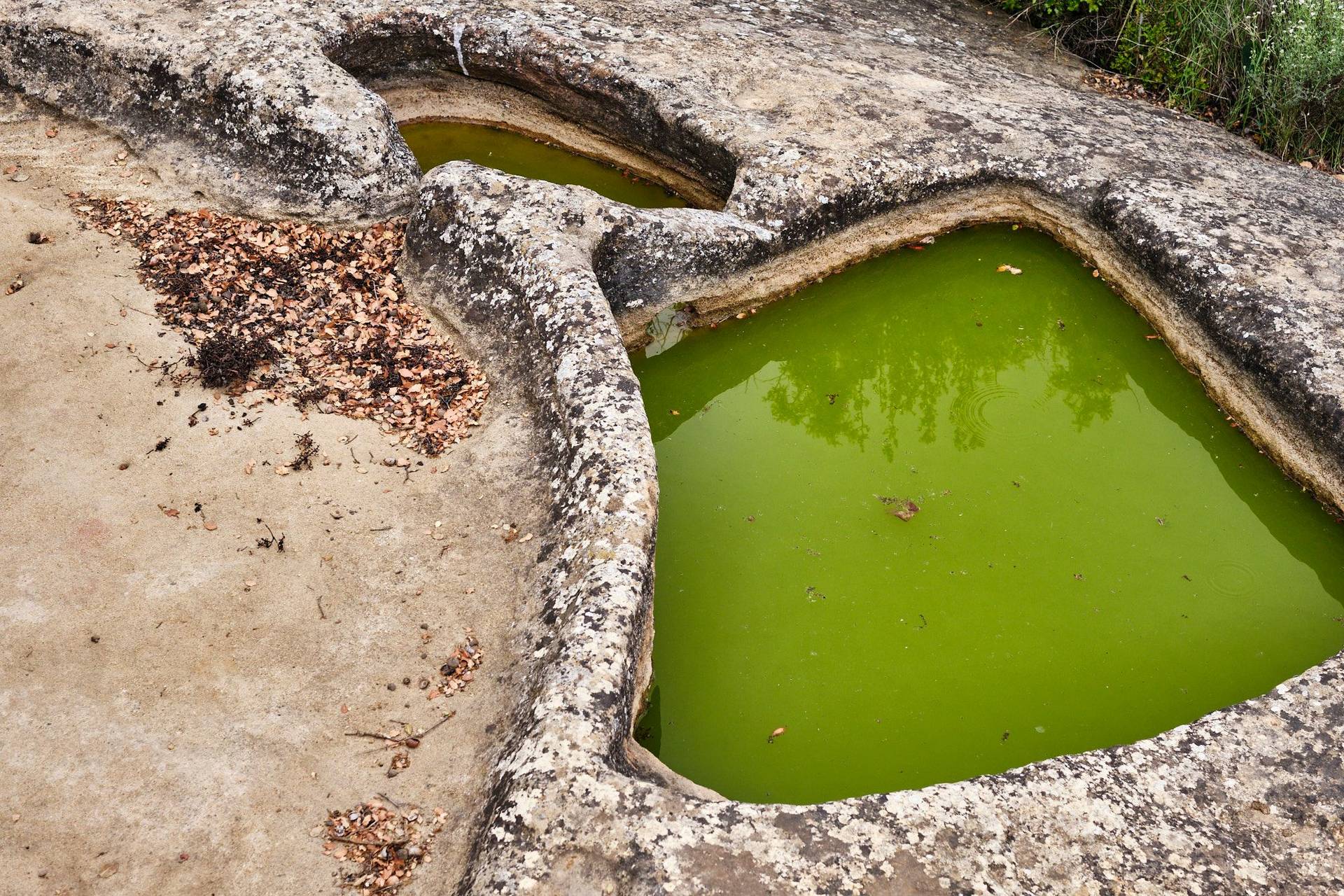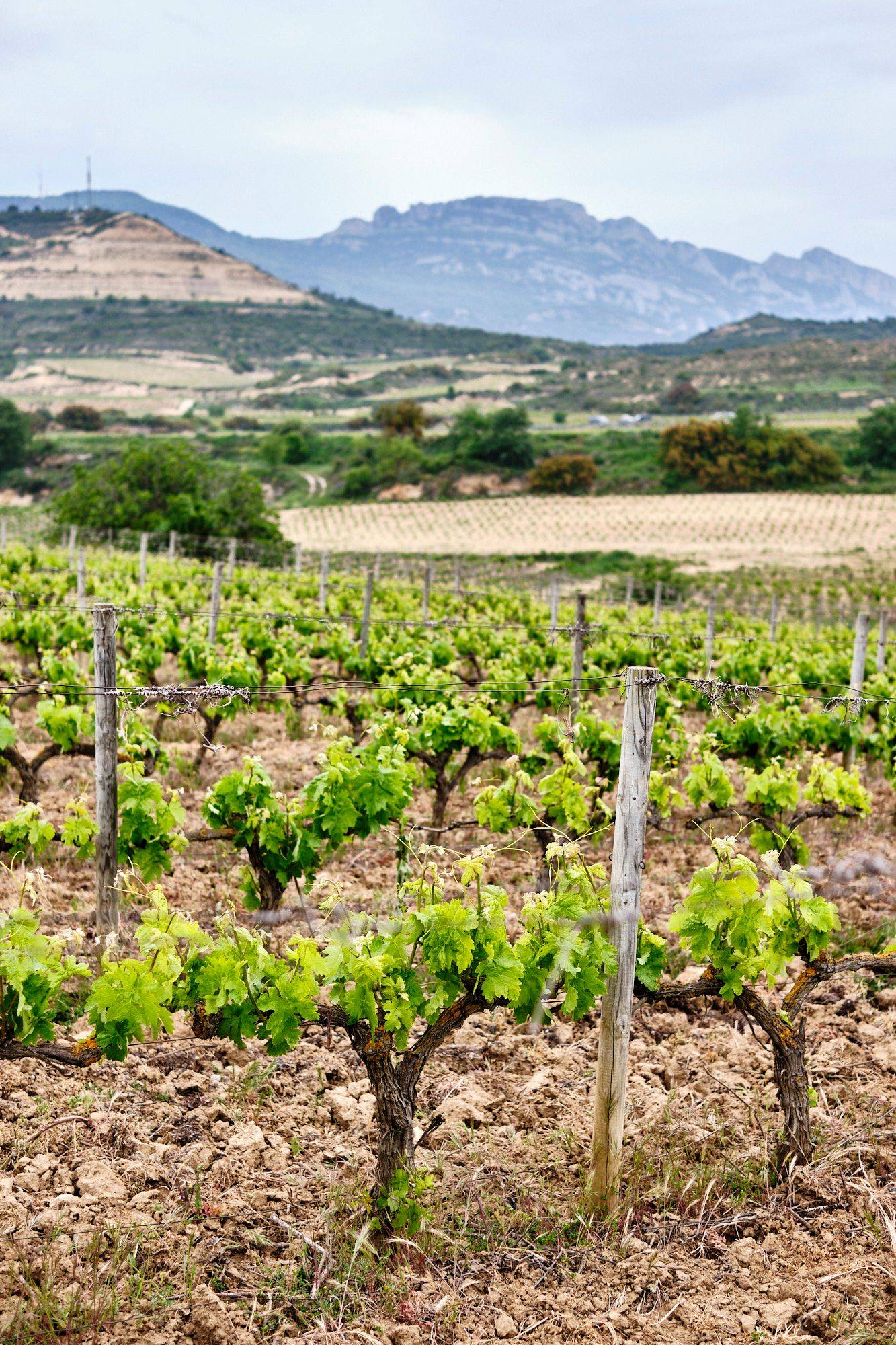 An unknown wine
After spending some time in the vineyards, talking and exploring, everyone was hungry, so we returned to the bodega. Sure enough, we sat down for a rustic and delicious lunch. Each course was accompanied by a wine and so we were served a 2014 Albarino, which is one of the oldest grape varieties in Spain. The original blue bottles do not fit the German market, I had to learn, because people associate mineral water with this color. Too bad for us. Anyway, a perfect lunch or terrace wine, easy to drink, rich nose, but very fruity and with lots of acidity. Among them also the Reserva 2012 and the special Cruz de Alba. The latter is produced only in small quantities and each bottle is numbered. It is made from the best Tinto Fino grapes, grown with agrohomeopathic treatments according to the biodynamic calendar and carefully harvested by hand. A very impressive wine for my taste.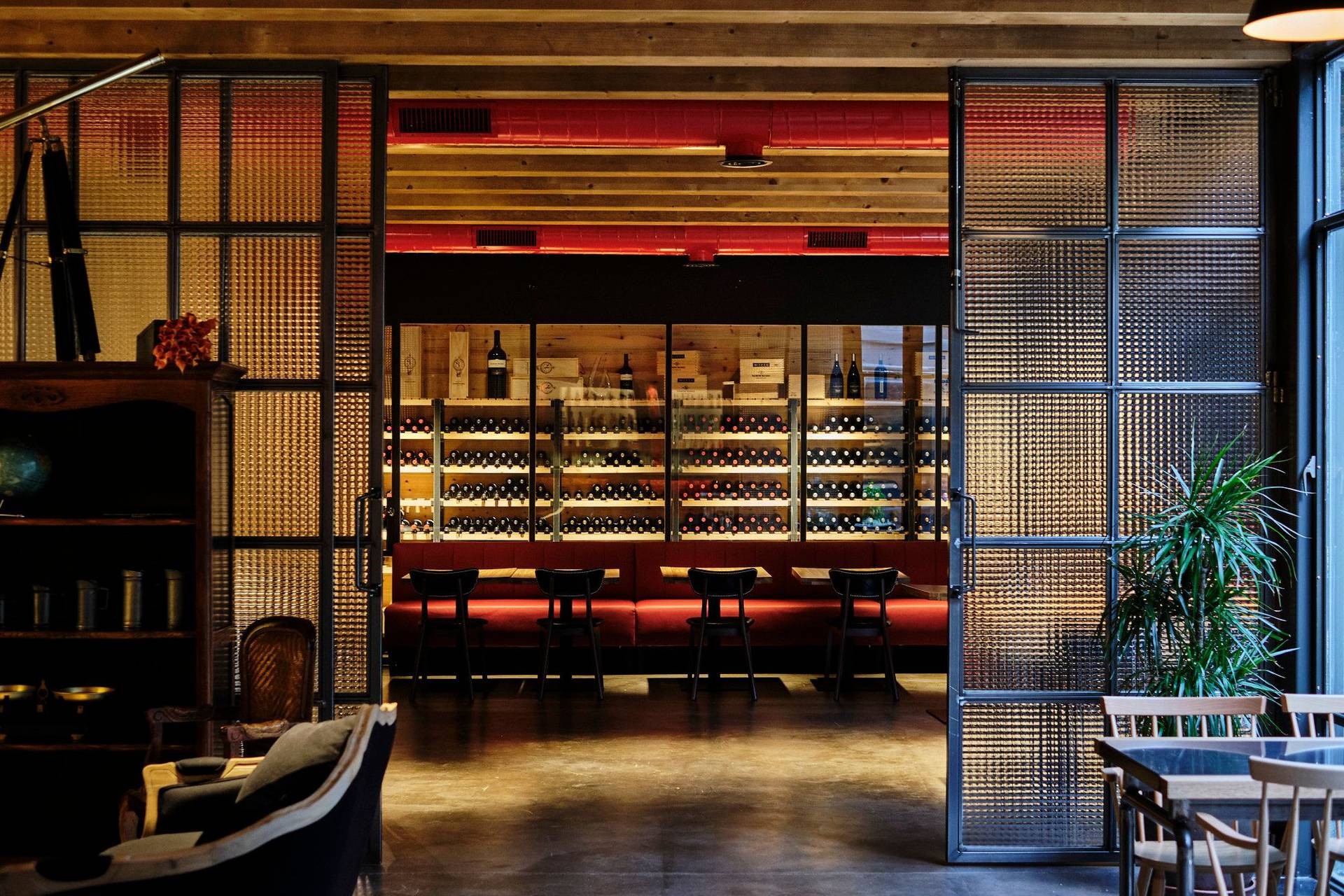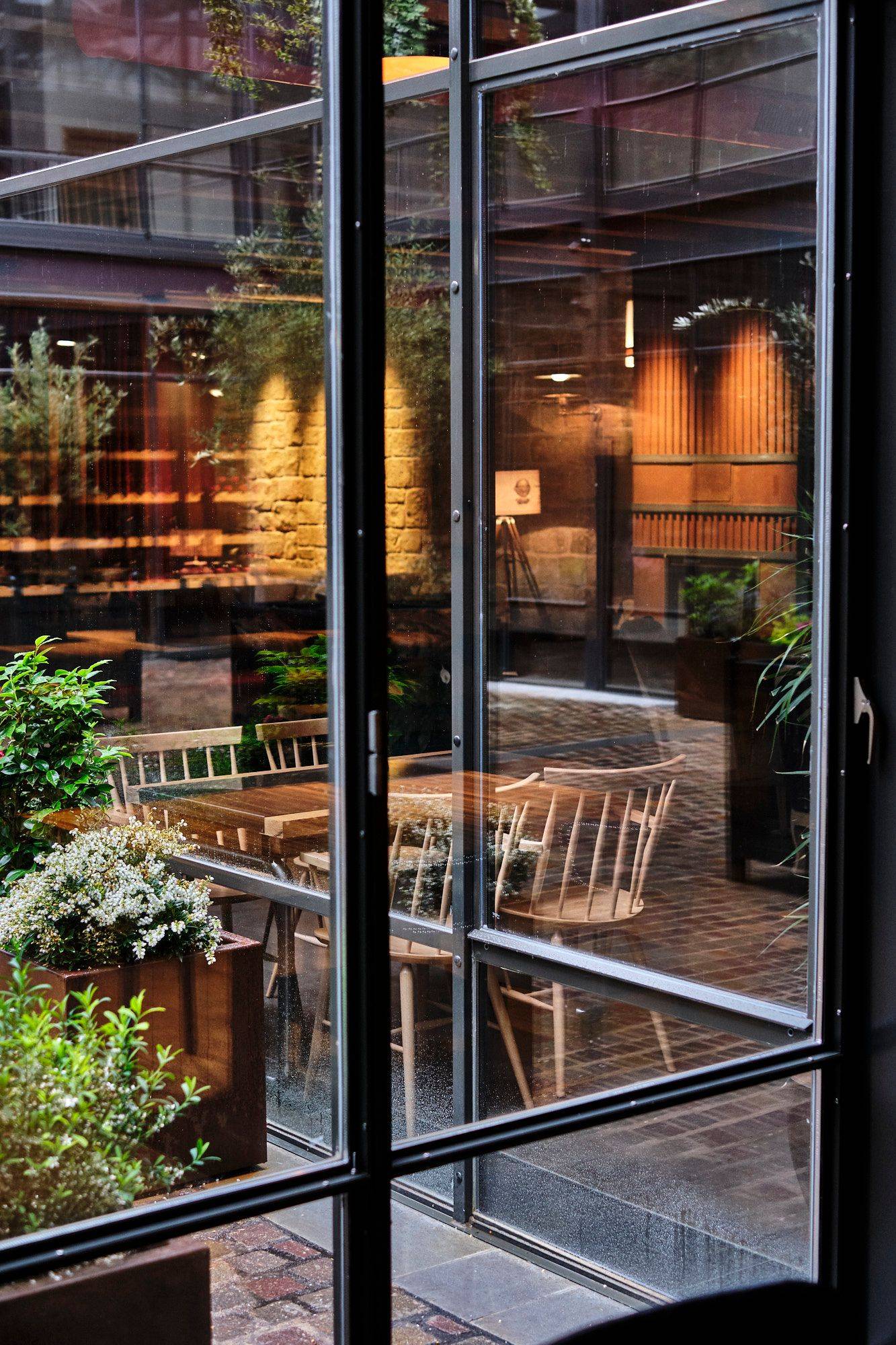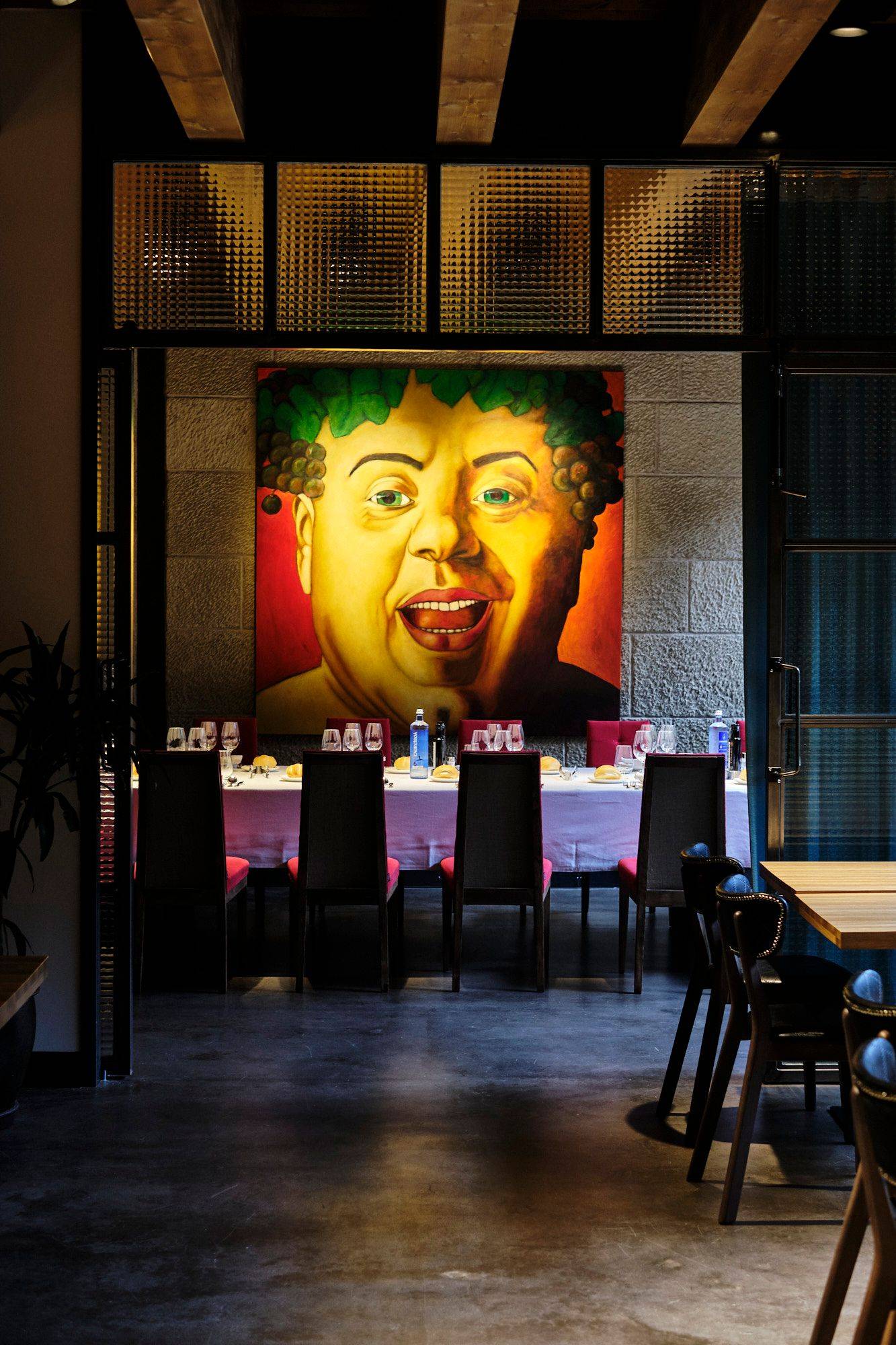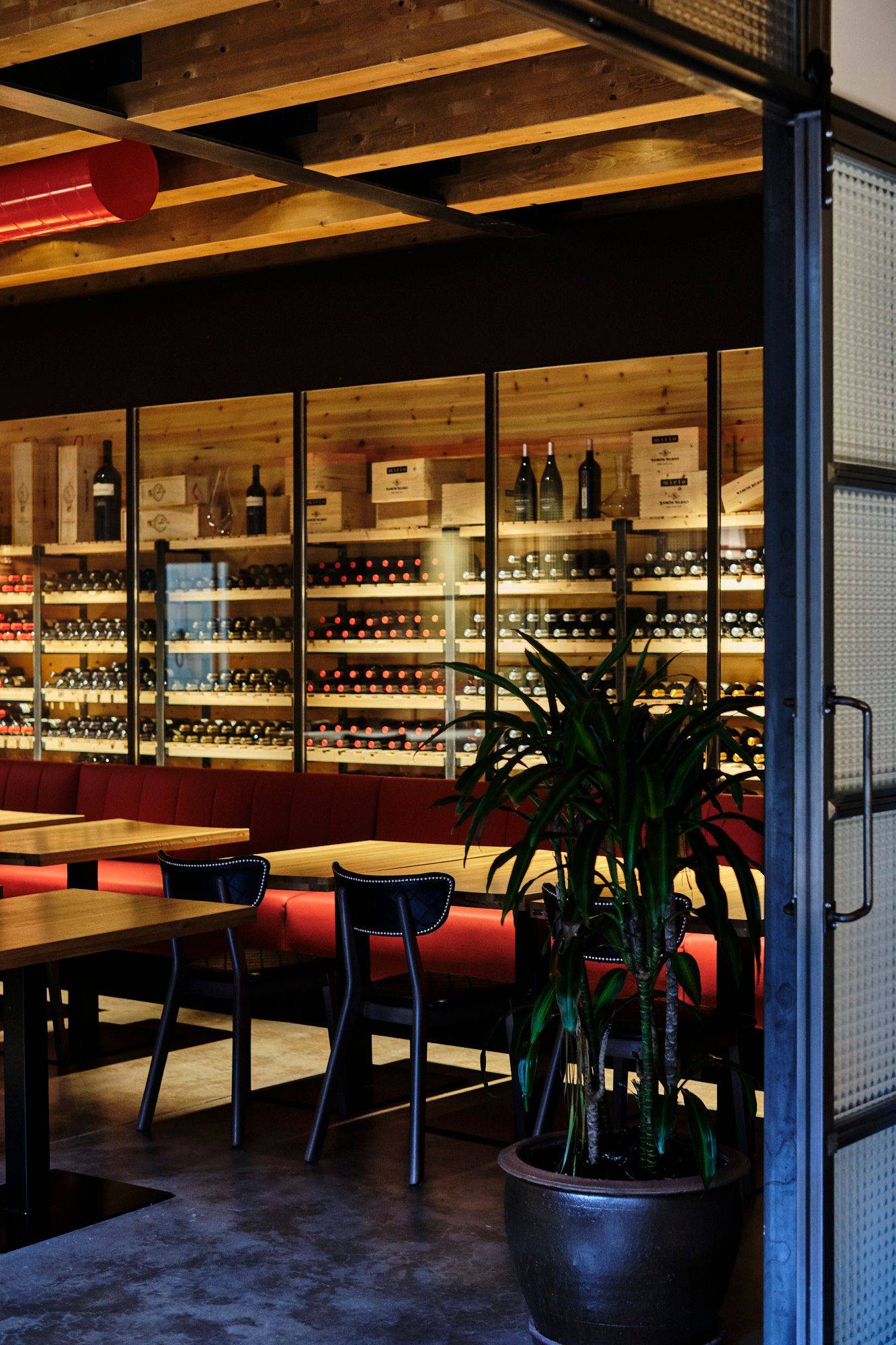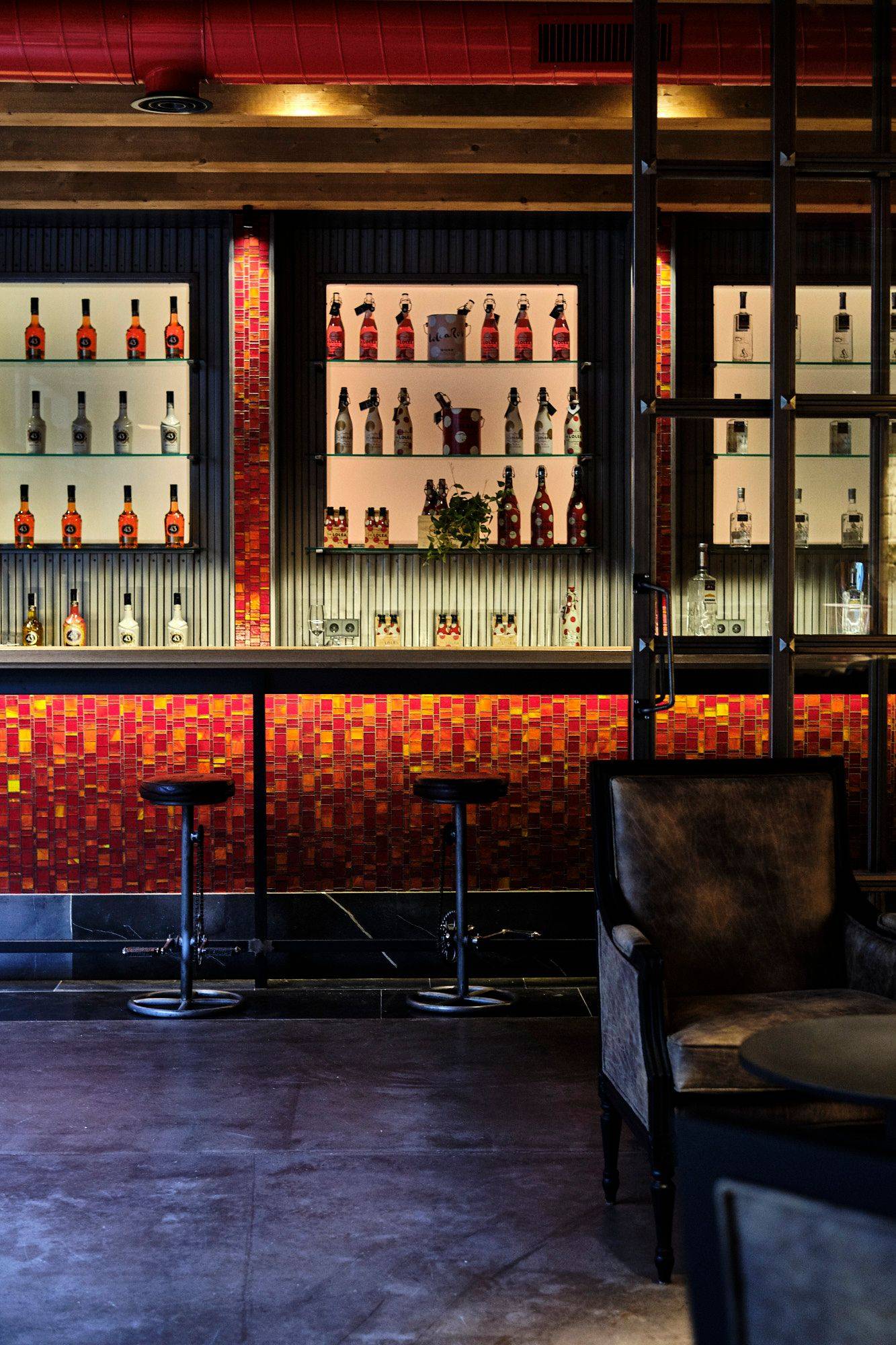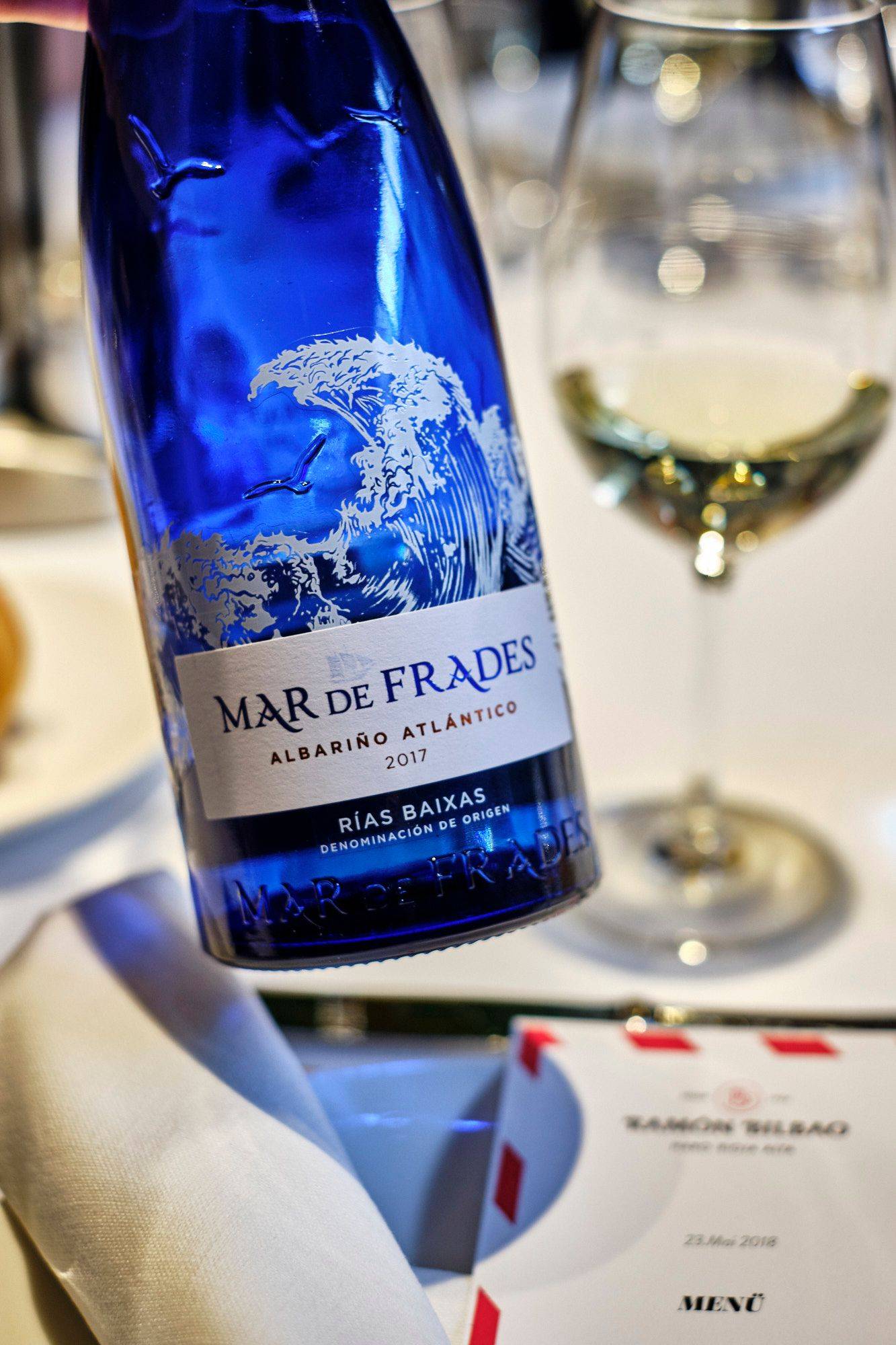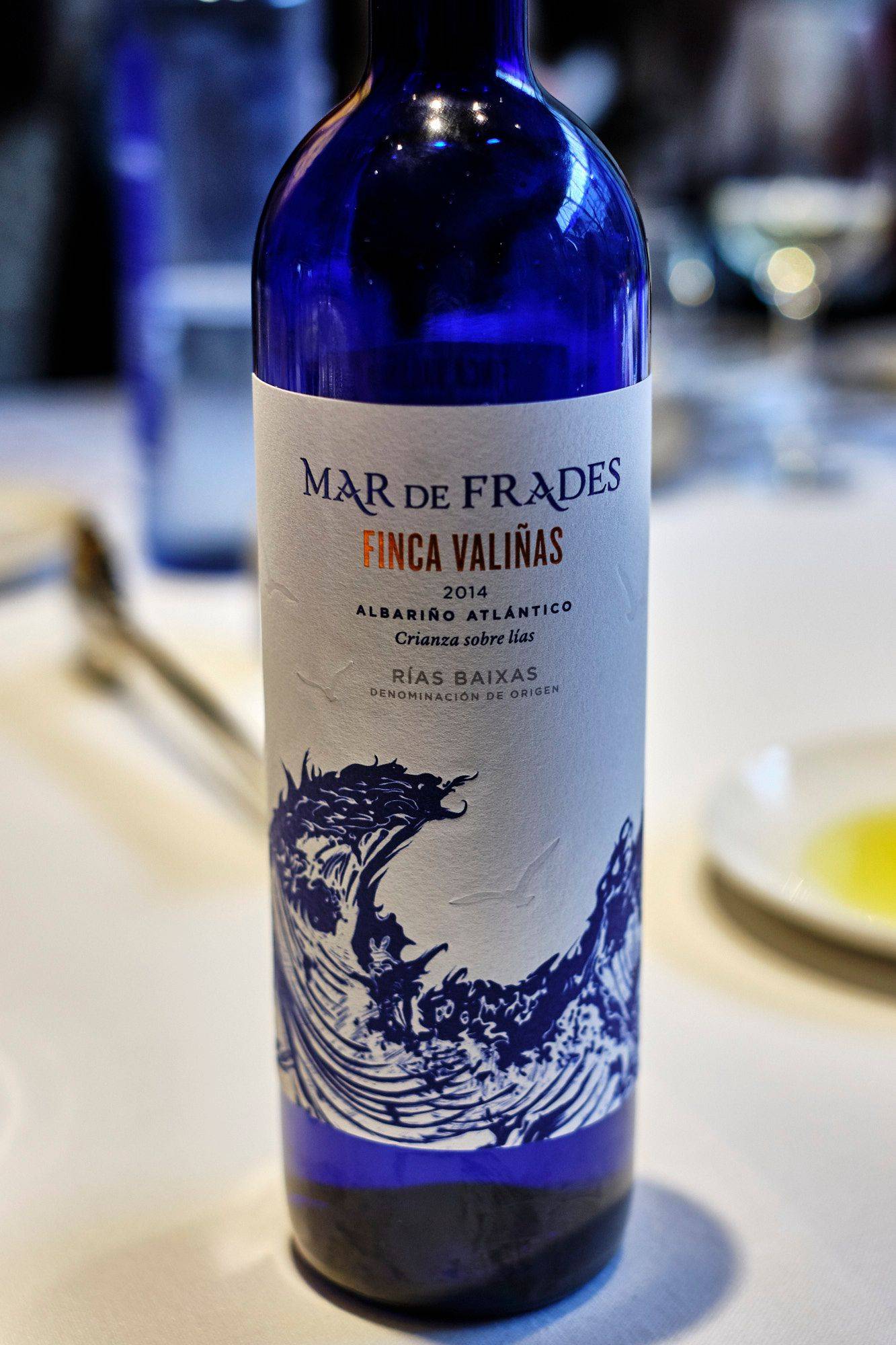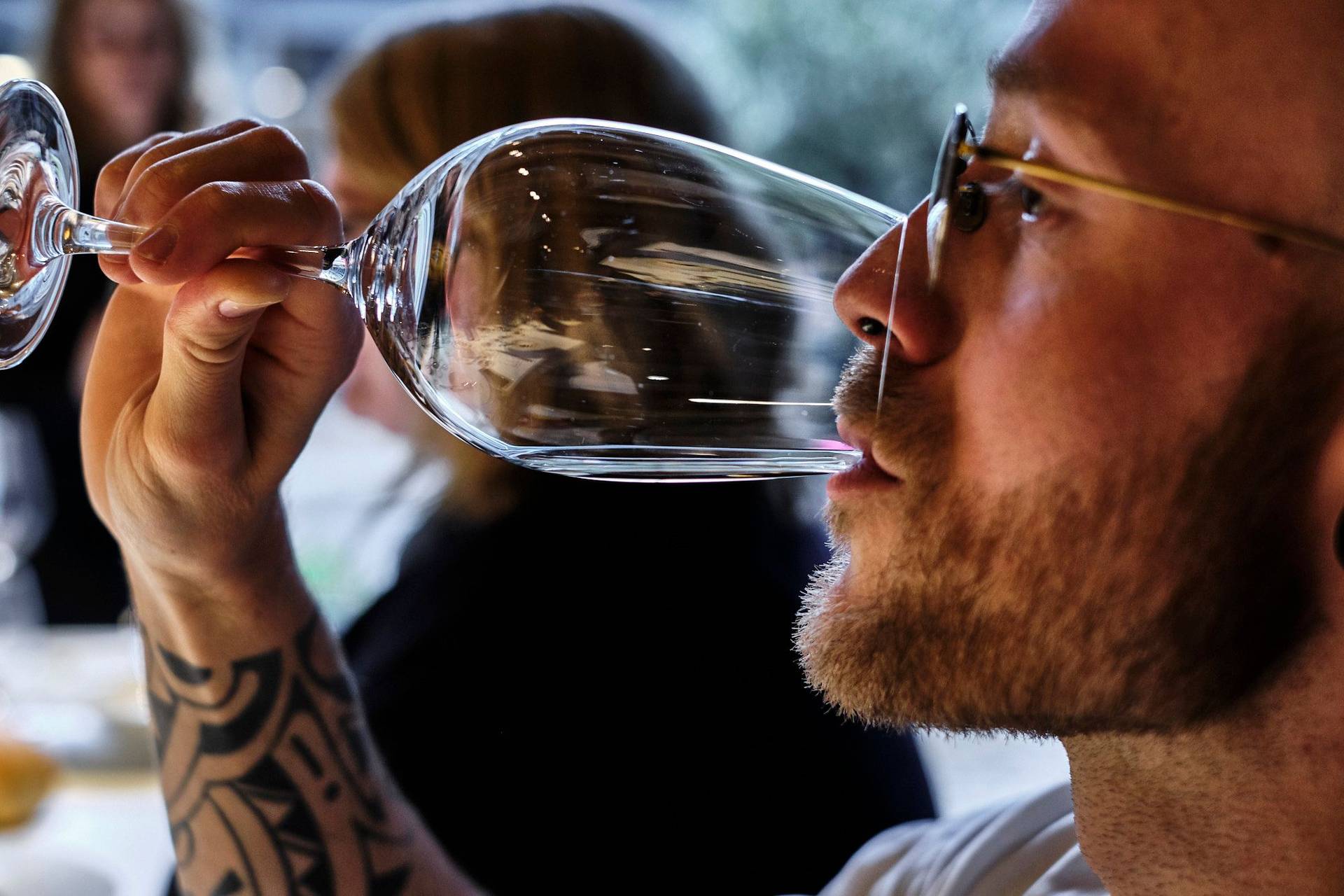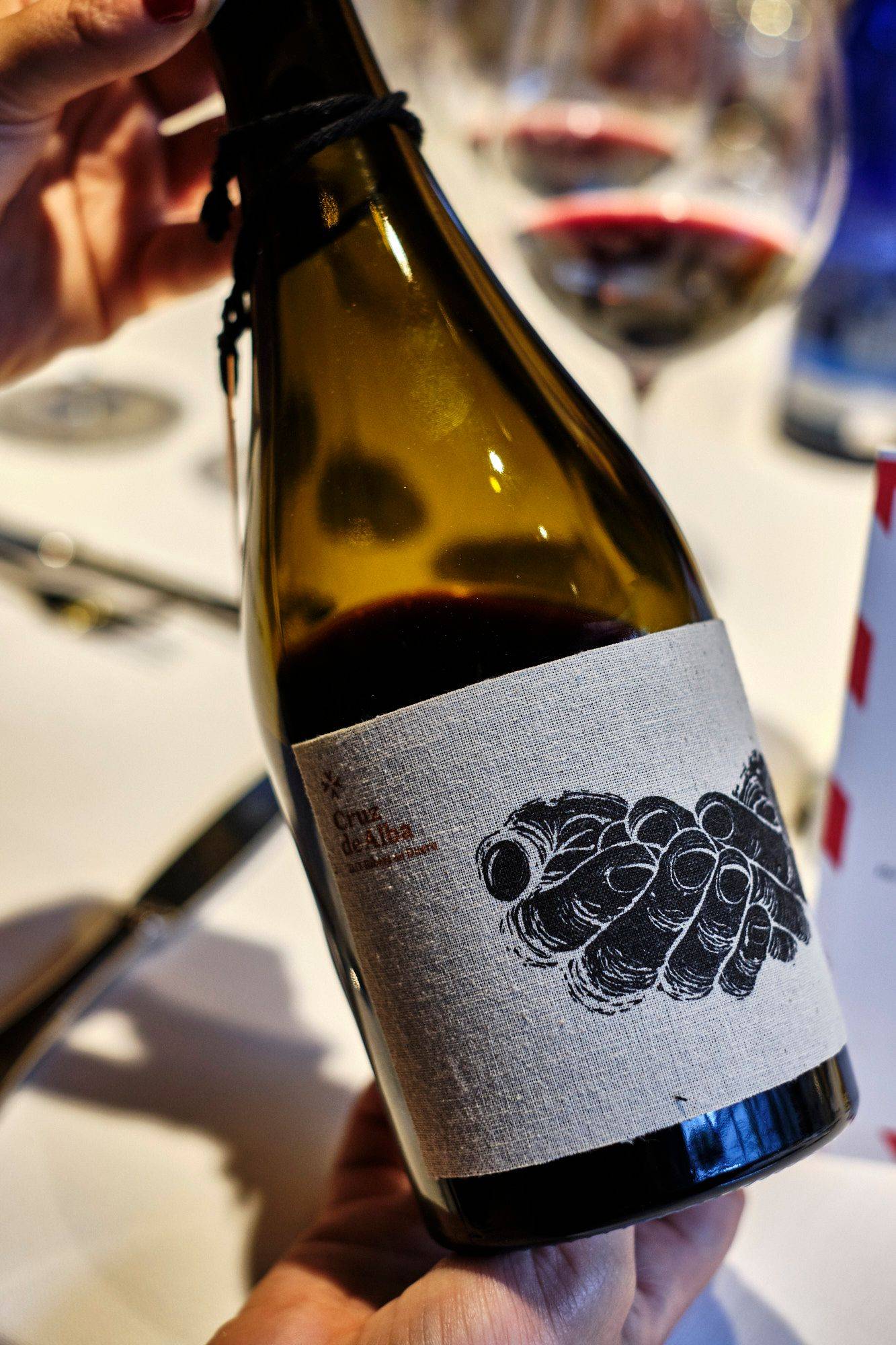 Wine cellar stories
Different wines require different methods and that is why there are 3 ways in which Rioja wine can be made. There is the concrete tank, a steel tank and the classic barrique. These three have a strong influence on the wine before it even gets into the barrels, among other things, through temperature and fermentation time. Today, the slightly colder process is preferred to achieve the modern taste we are striving for. One thing we must be clear about, it is never just one or the other. What matters is that the grape itself, from the cultivation to the choice of terroir, the expertise of the winemakers and of course a personal choice make the wine what it is. You may forgive me for not taking it too far here, as I have a sensitive palate, but not the expertise. So, what was my personal takeaway from this trip? I learned a lot about Rioja wine and am very intrigued by the winery decision makers. I know that you can't and don't need to know everything, yet I enjoy learning new things. The wines I tasted, the philosophy I was exposed to, were very memorable and mind-altering. Companies like Ramón Bilbao are on a very good path, even if these changes have taken place over decades and are still ongoing. We can always sow the seeds for the future, if we are only brave enough. I will certainly enjoy some of the wines with family and friends very soon and remember the days full of good food and wine. Thank you to everyone who made this trip educational and special through their efforts.
SANTÉ!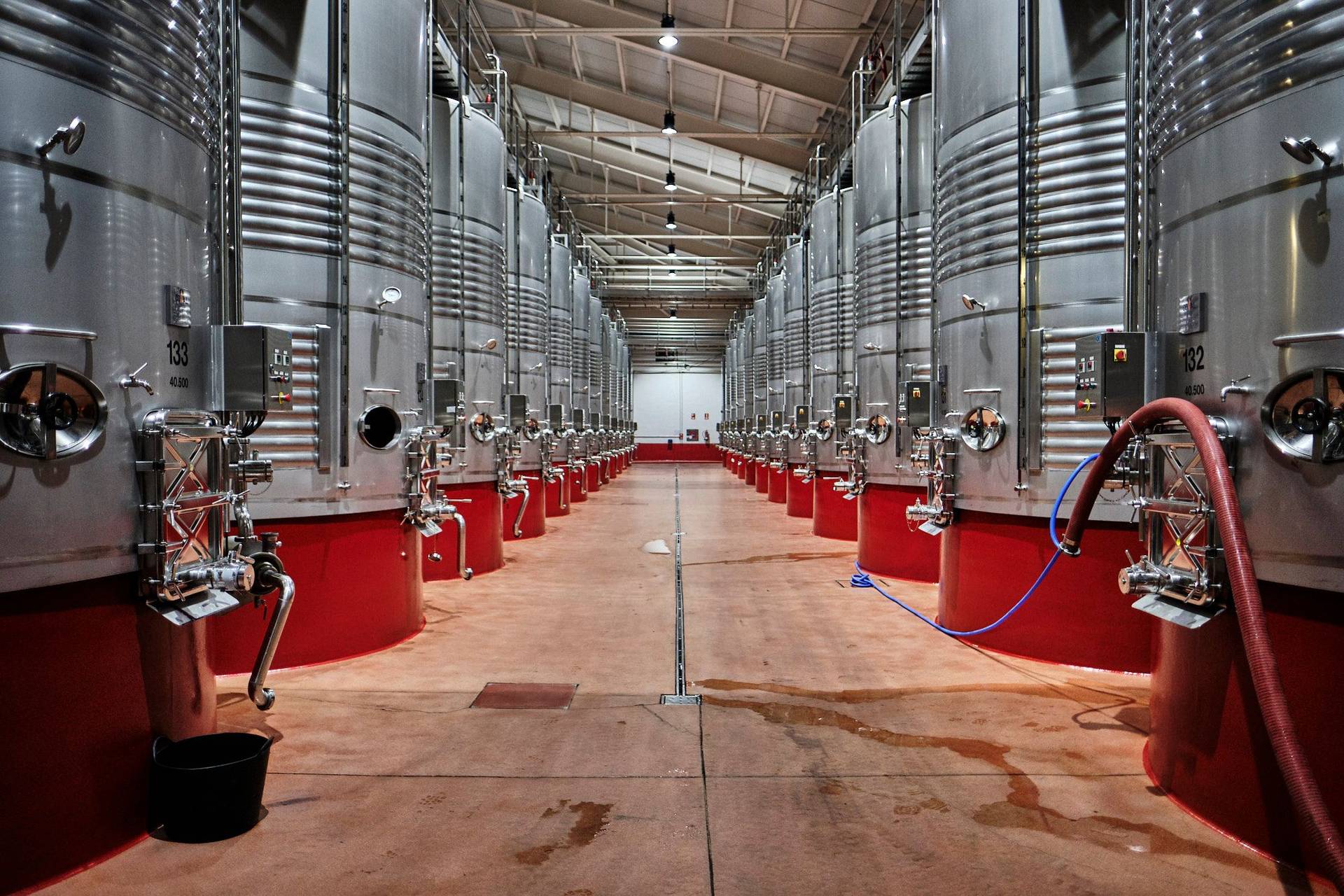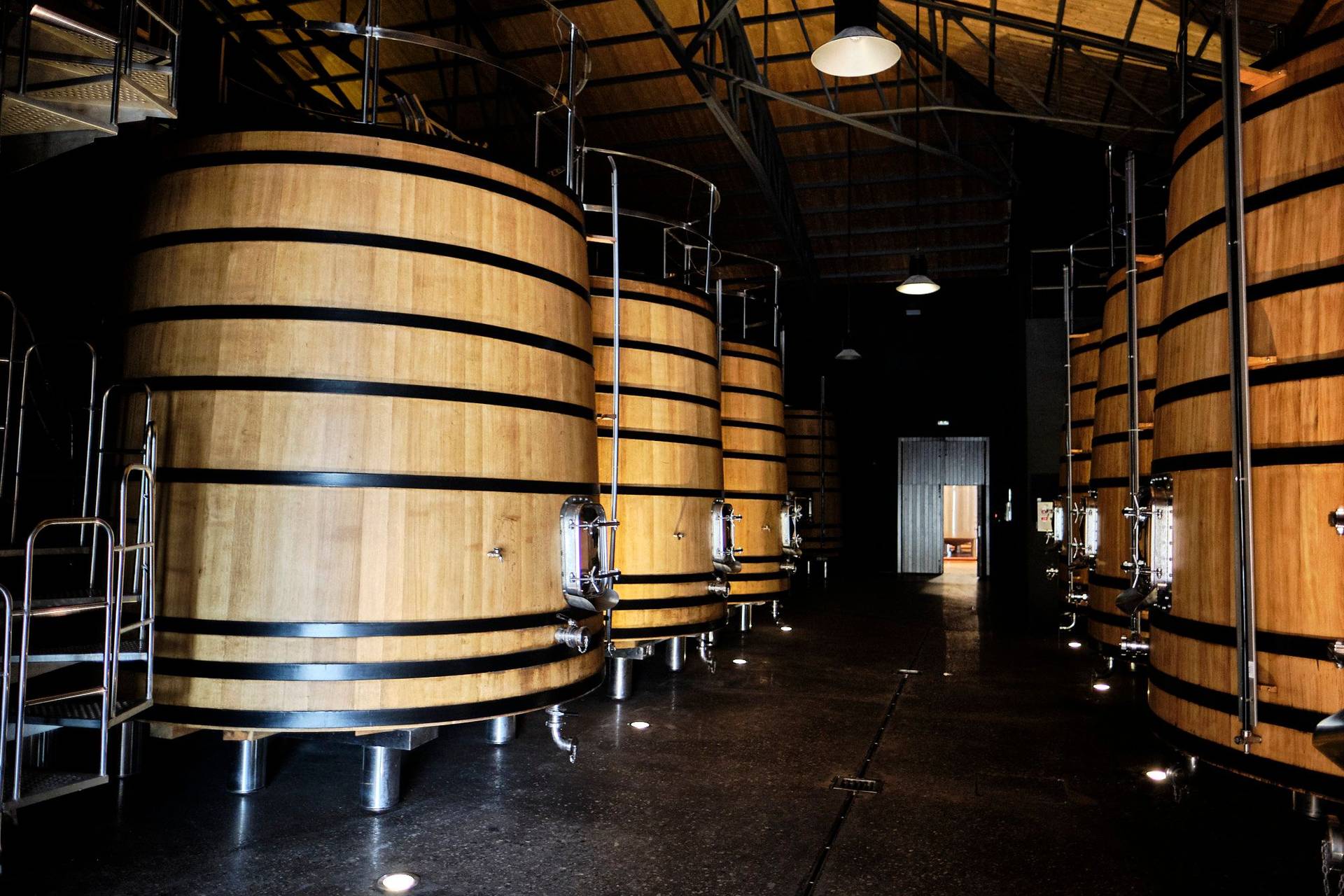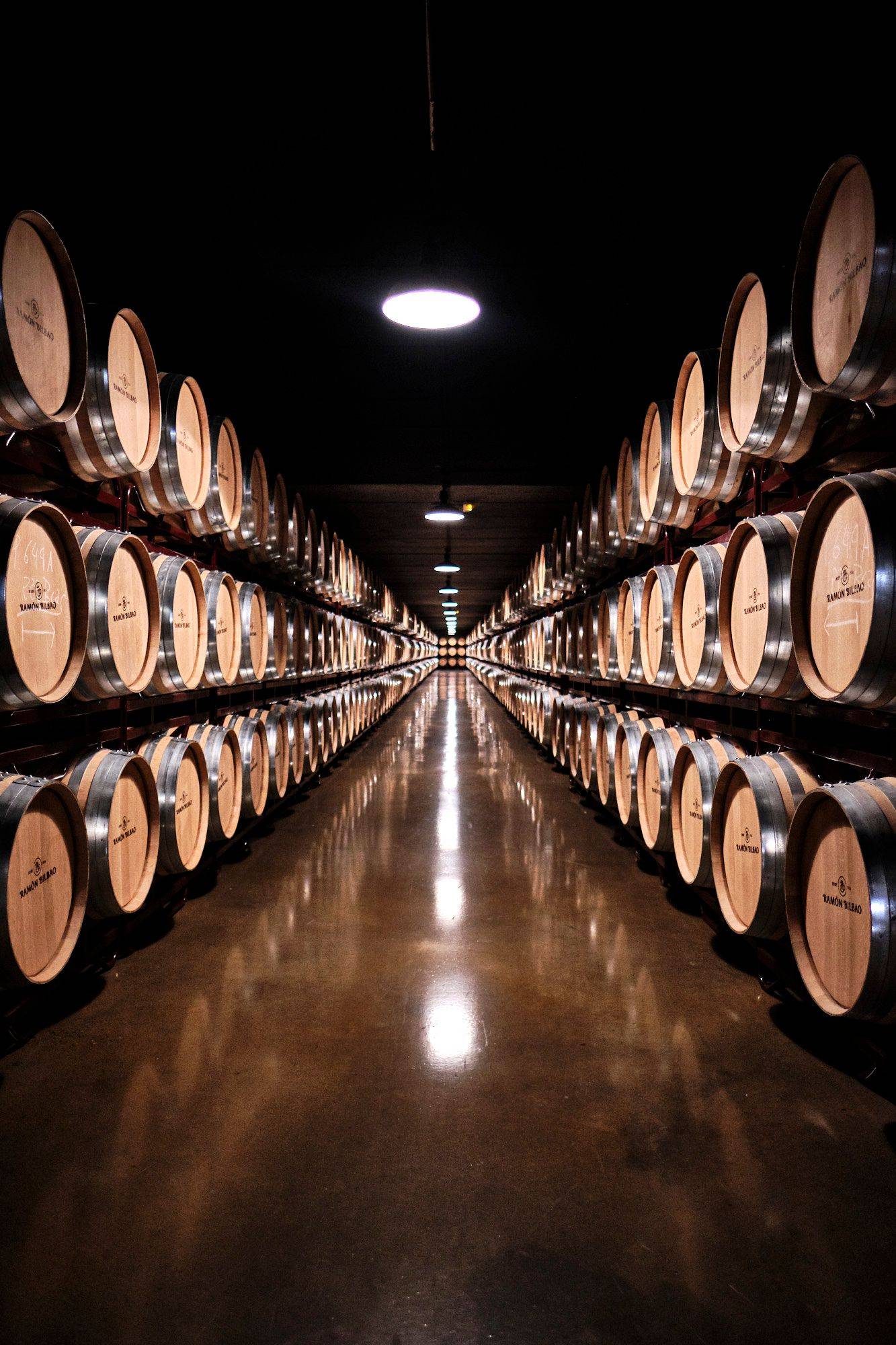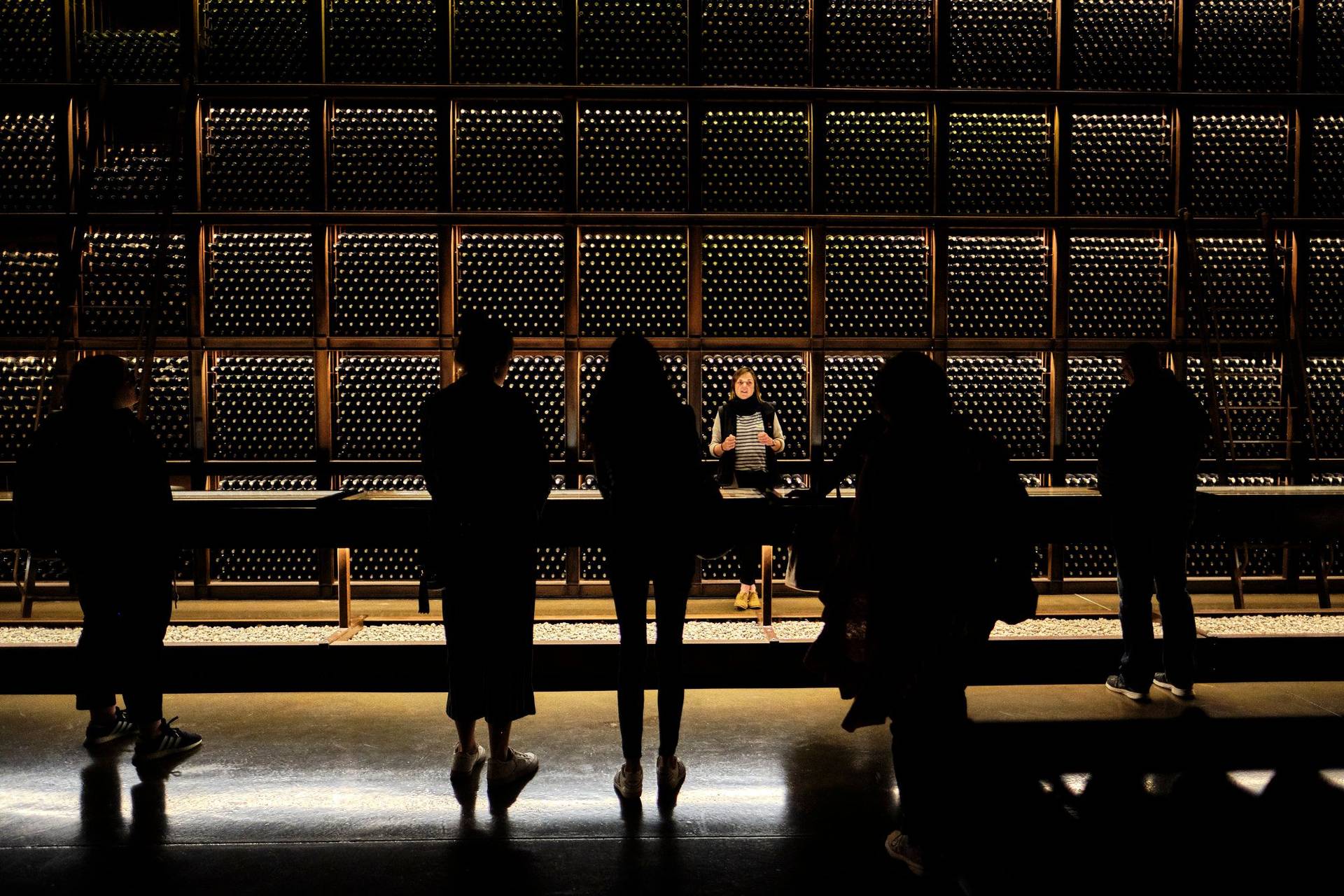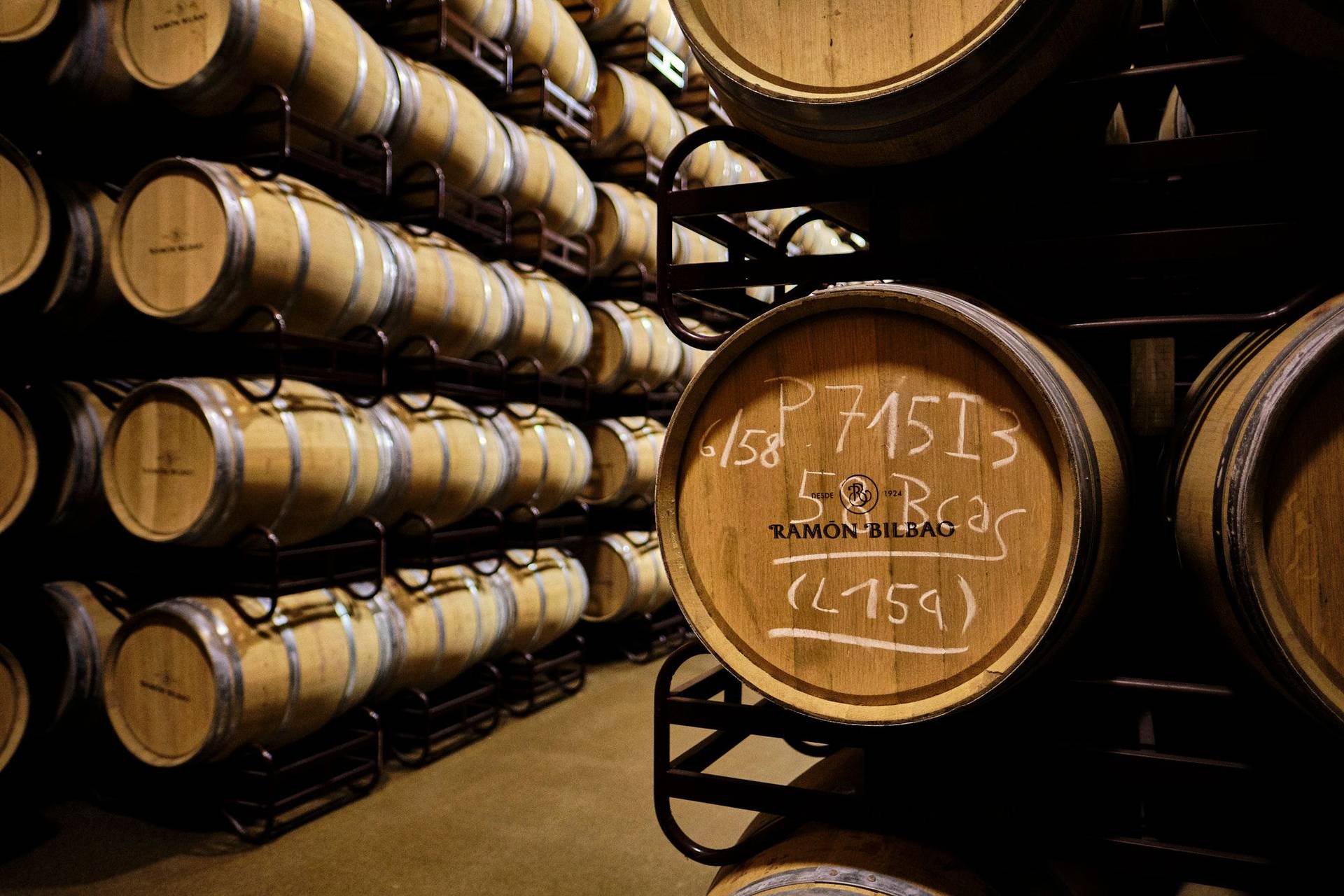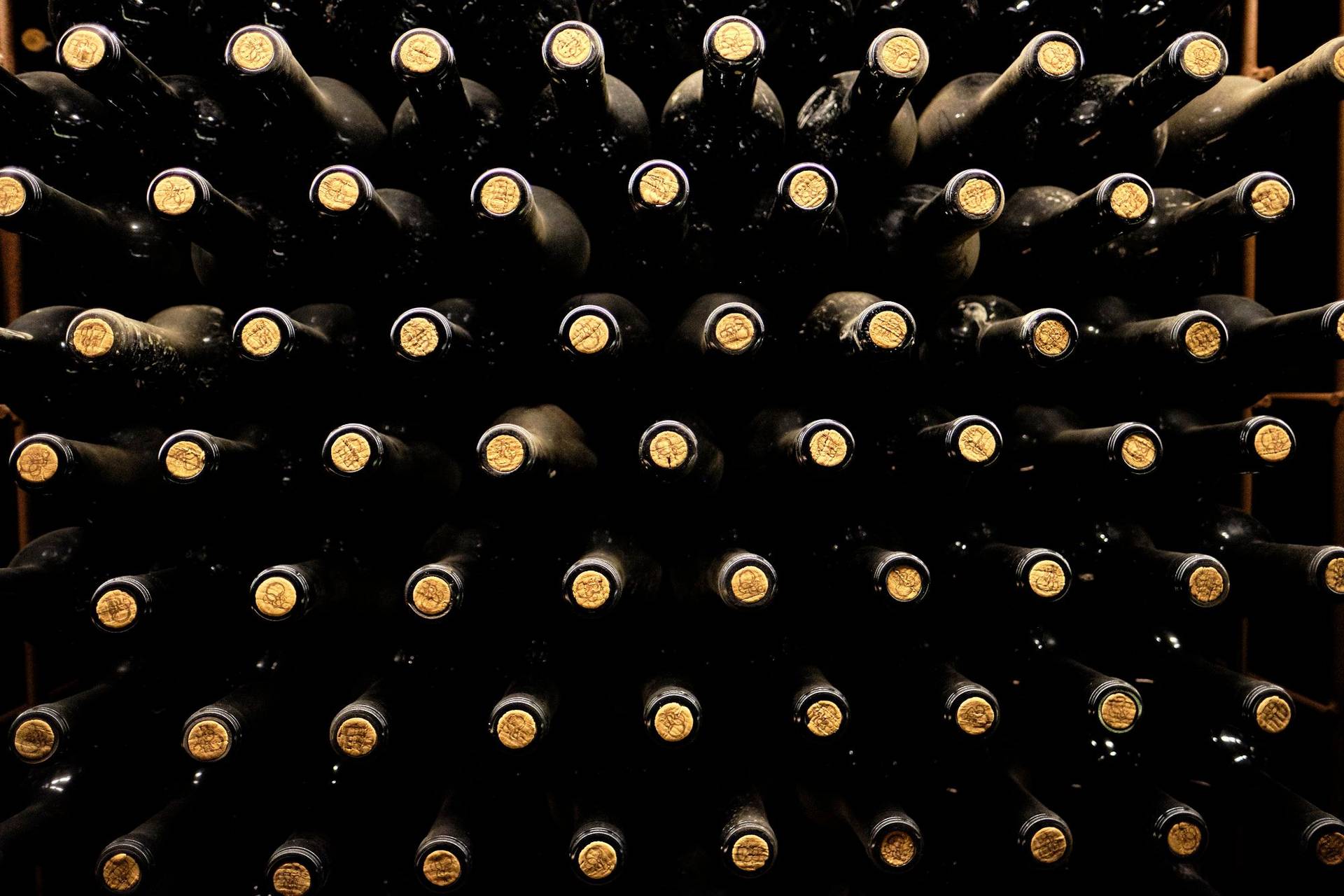 Newsletter
Can't get enough?
Get some secret ingredients through our newsletter!