Story
Lumi Kitchen Party Vol.3 at the Seezeitlodge Bostalsee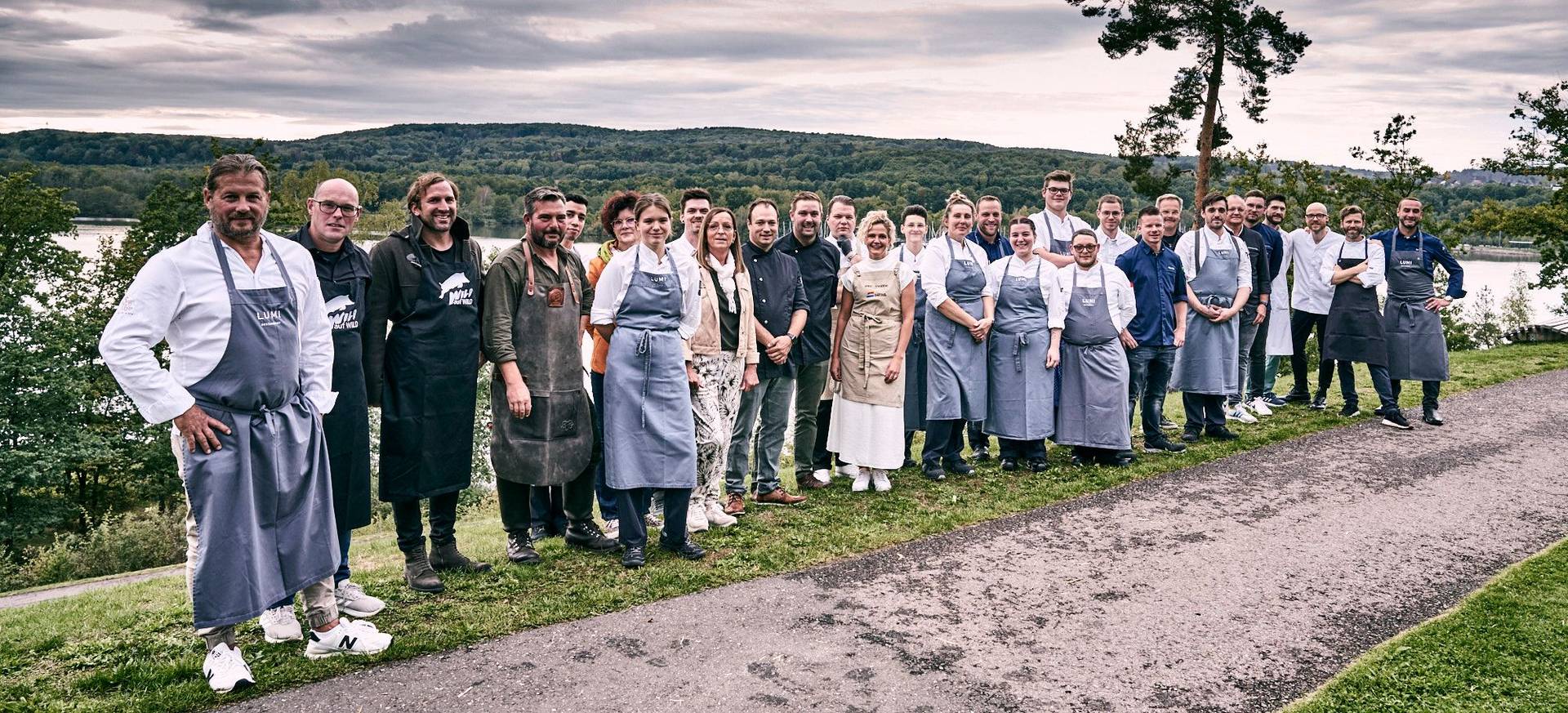 This article contains advertising.
In September, after a long break, it was time again for the third edition of the Lumi kitchen party in the Seezeitlodge Hotel & Spa at Bostalsee. For the third time already, I was allowed to accompany this cooking event both culinary and with the camera to be able to tell you about it here. This time, however, with an appetizer and not, as usual a dessert, but more about that later.
Hosts Christian Sersch & Daniel Schoefisch
The invitation to the kitchen party came as every year from family Sersch and kitchen director Daniel Schoefisch, who is already an integral part of the Seezeitlodge at the Bostalsee since the first hours. Among the guests at the stove were again old acquaintances and friends from all points of the compass and the most diverse restaurants. So, the guests could look forward to a great culinary mix of different cooking styles at this kitchen party again. Signature dishes of the protagonists were served in front of the beautiful backdrop of Lake Bostal and in a feel-good atmosphere.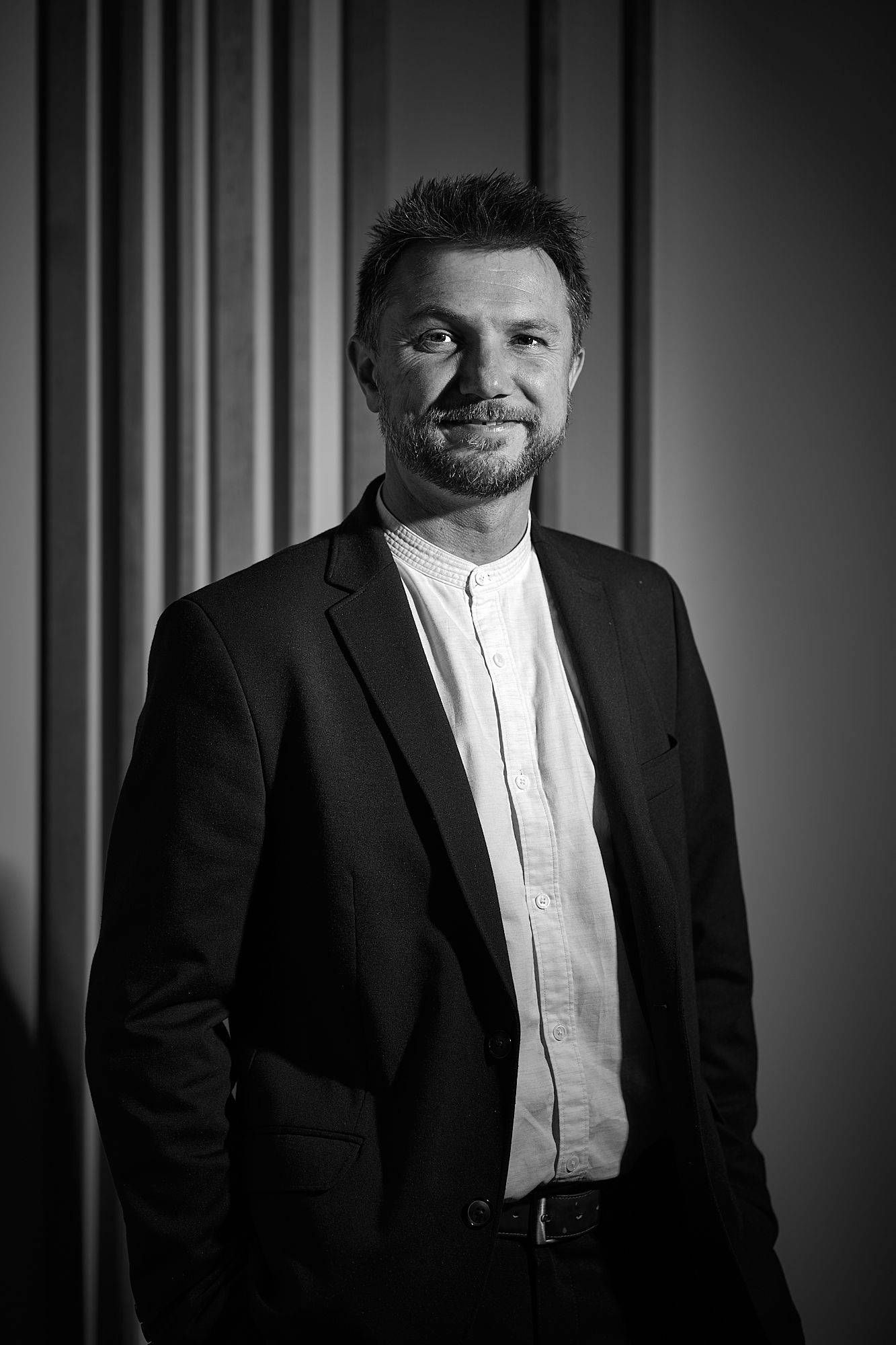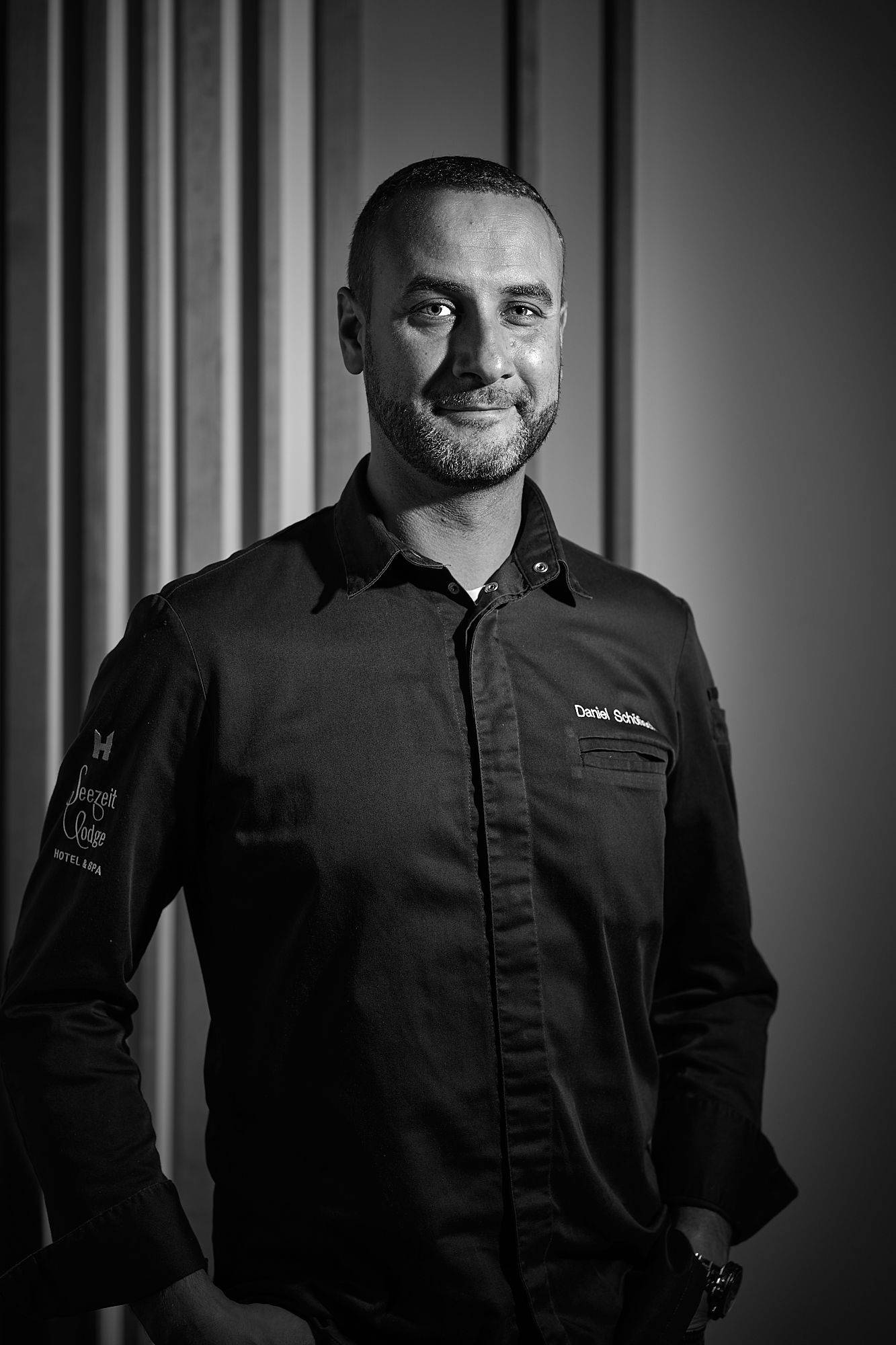 Stephane Pata & Philip Lofing – Rungis Express
Stephane, who also represented the gastronomy supplier Rungis Express at the Lumi Kitchen Party in the past, and Philip Lofing, who joined the party this year, kicked things off. The two served a vegan tuna with blue radish and kimchi mayonnaise. A very nice vegetarian course to whet your appetite and get you in the mood for the evening. It was served with champagne from Roederer and freshly cracked oysters from La Provencale to start.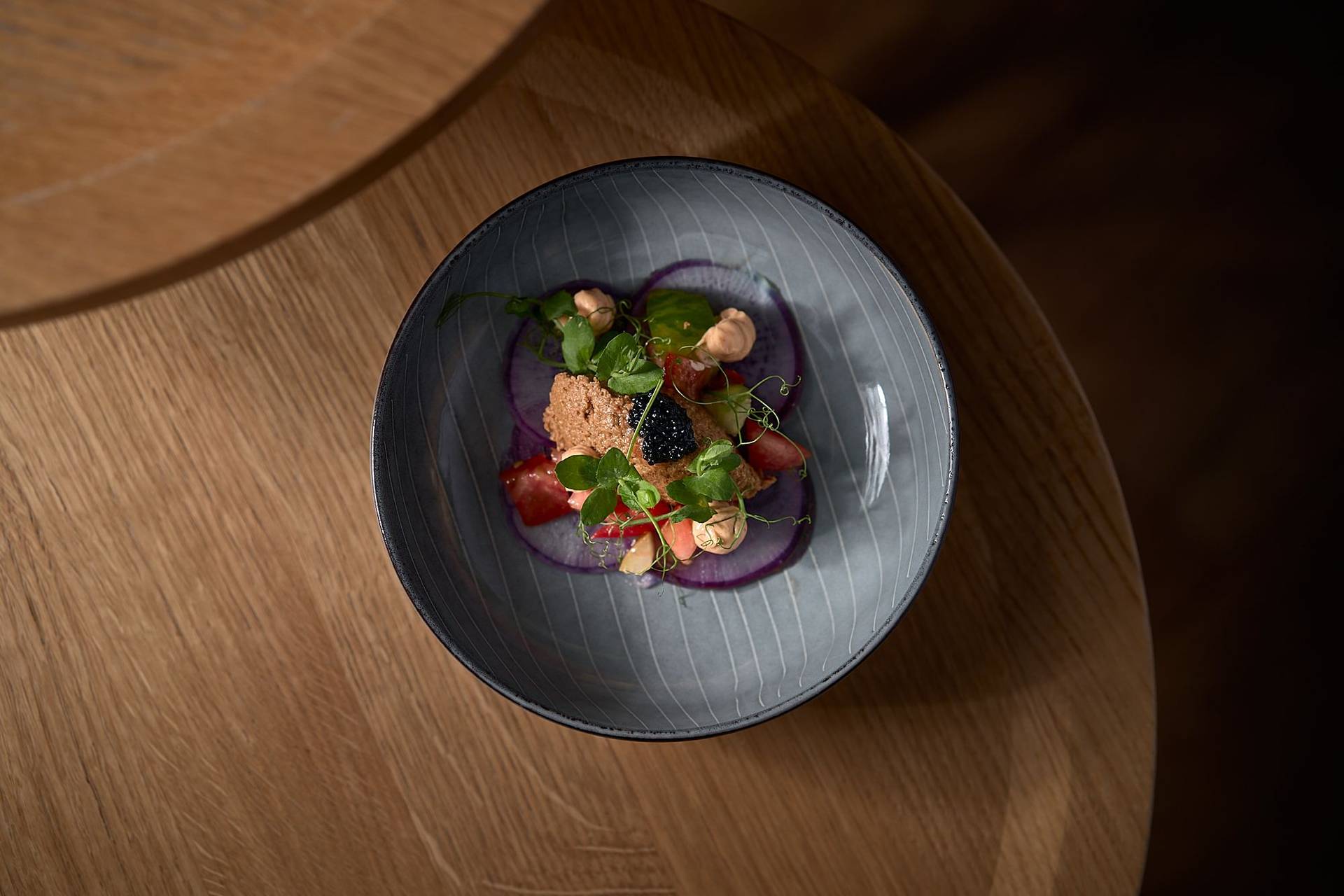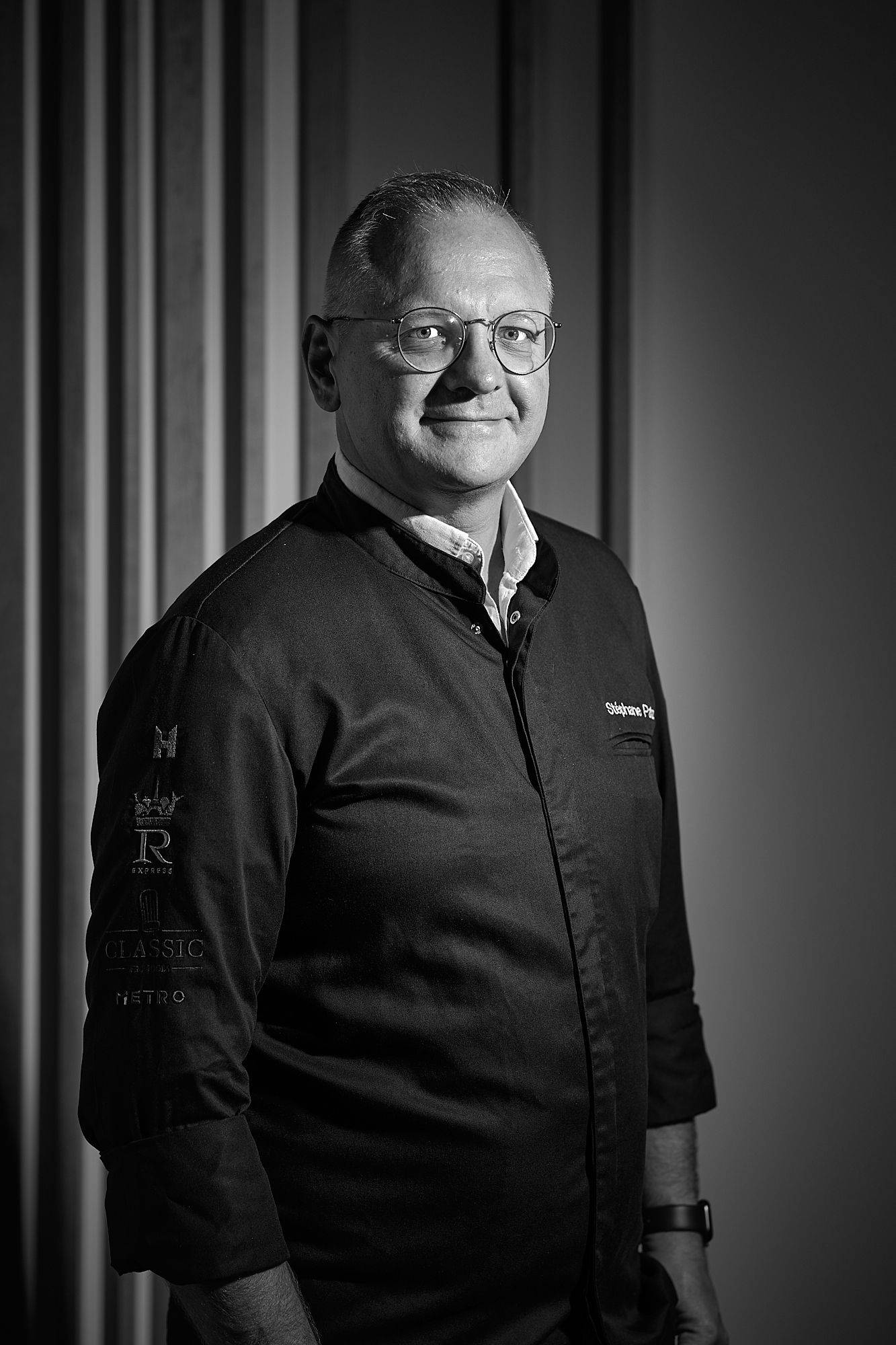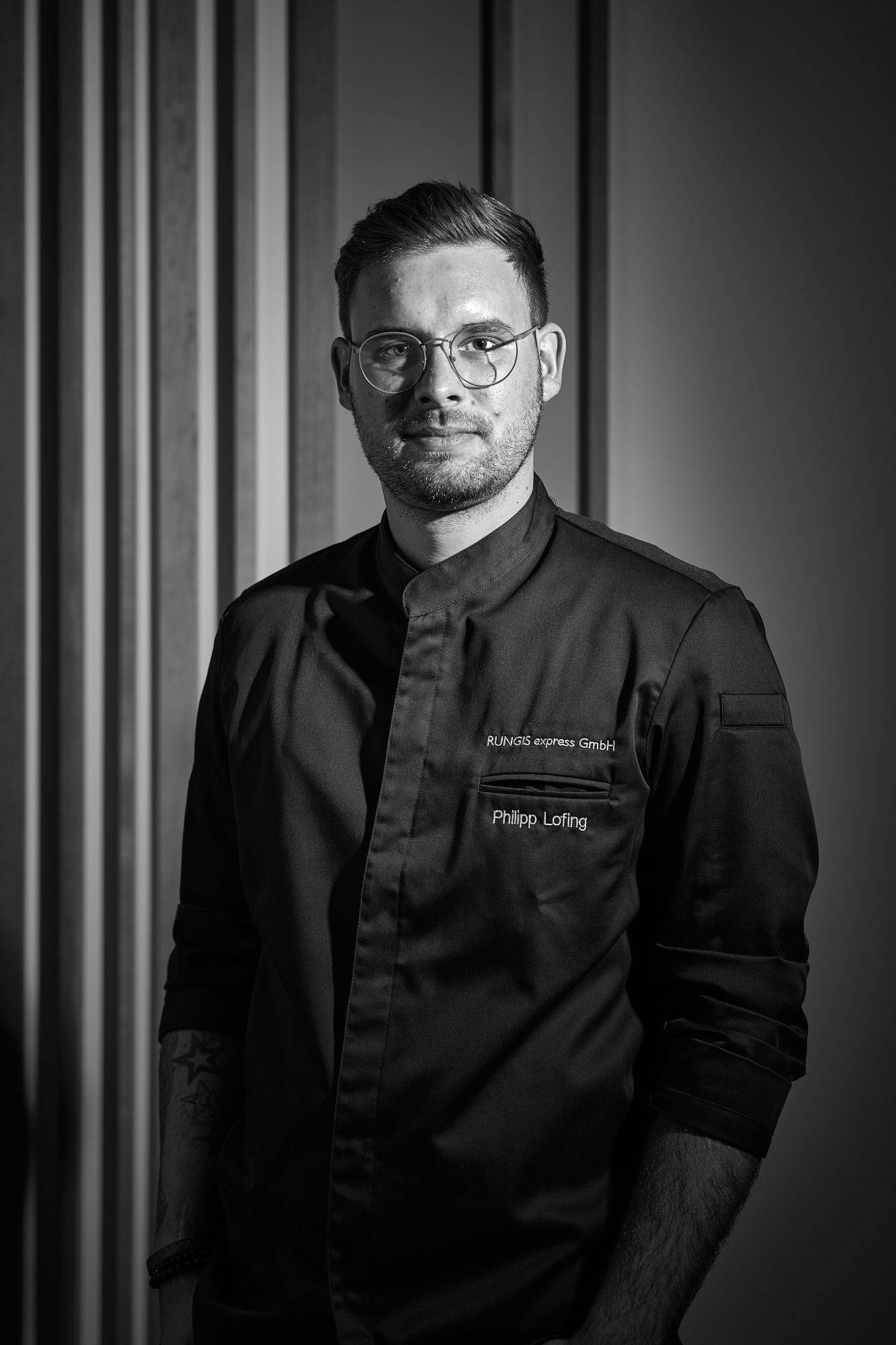 Yvonne Fries – Avec Yvonne
Finally, there was also a female chef who inspired the guests with her course. Yvonne, who works as an event and private chef under the name Avec Yvonne is culinary at home all over the world and served a Thai pickled salmon trout from the Trauntal with carrot avocado & European grass at the kitchen party. A small taste excerpt from Yvonne's world cuisine. Skillfully and above all with a lot of love, Yvonne has given regional products, in this case a Southeast Asian twist and brought it wonderfully colorful and elegant on the plate. So, if one or the other of you should ever need support in the kitchen for a special evening, then feel free to contact Yvonne. She is not only a wonderful cook, but also a very entertaining one. I for one am already looking forward to our next meeting, hopefully again at the Seezeitlodge.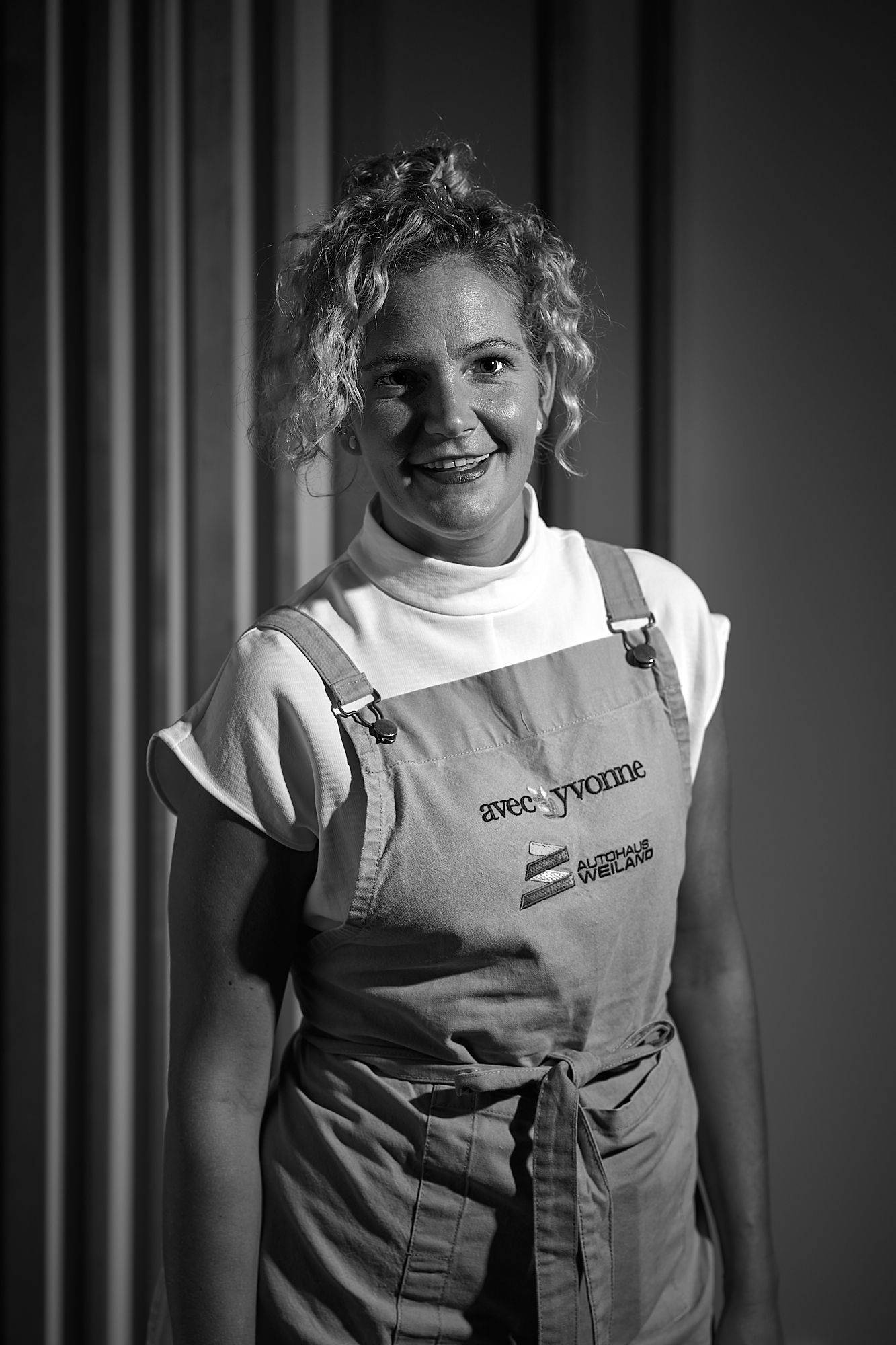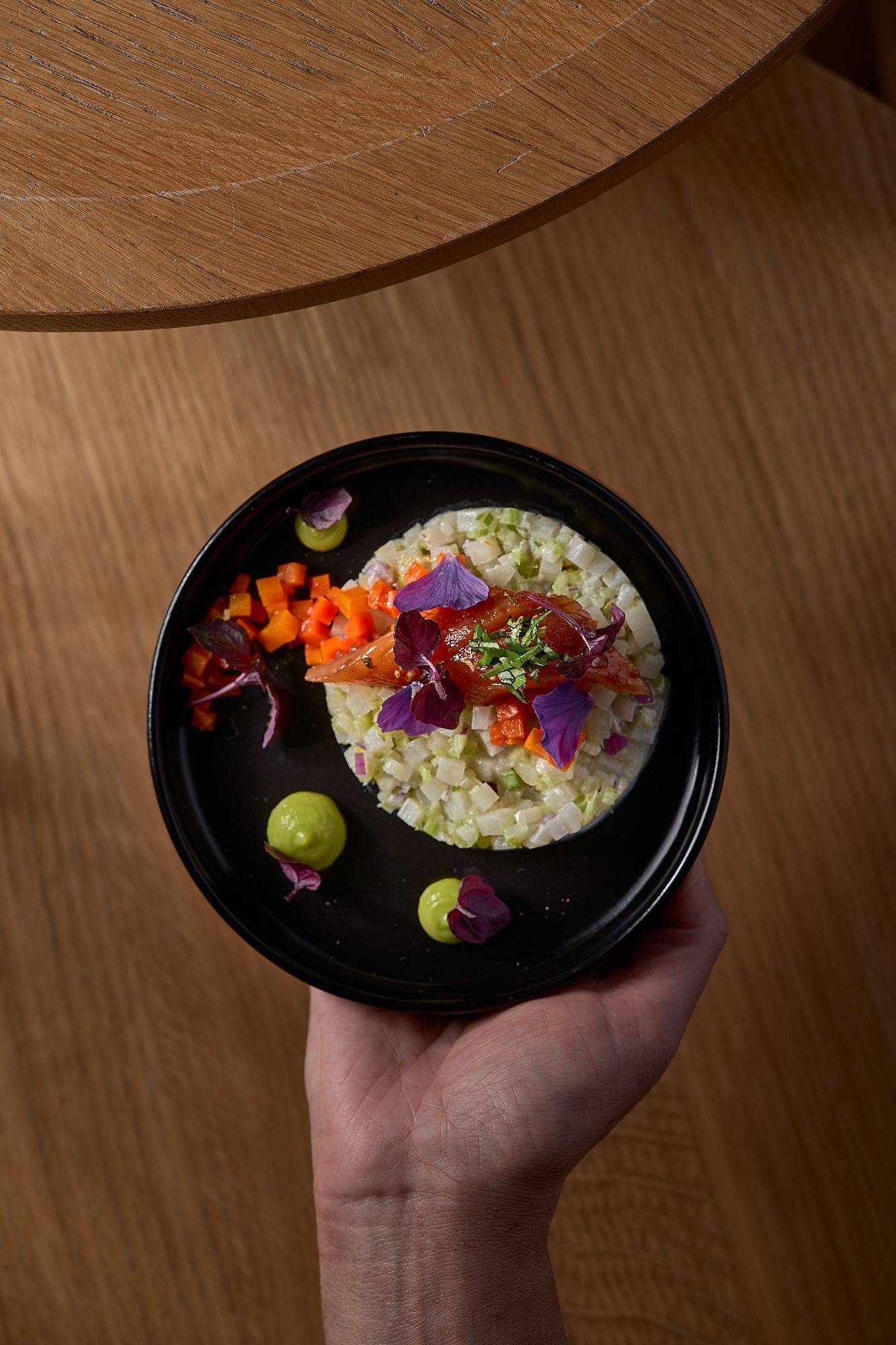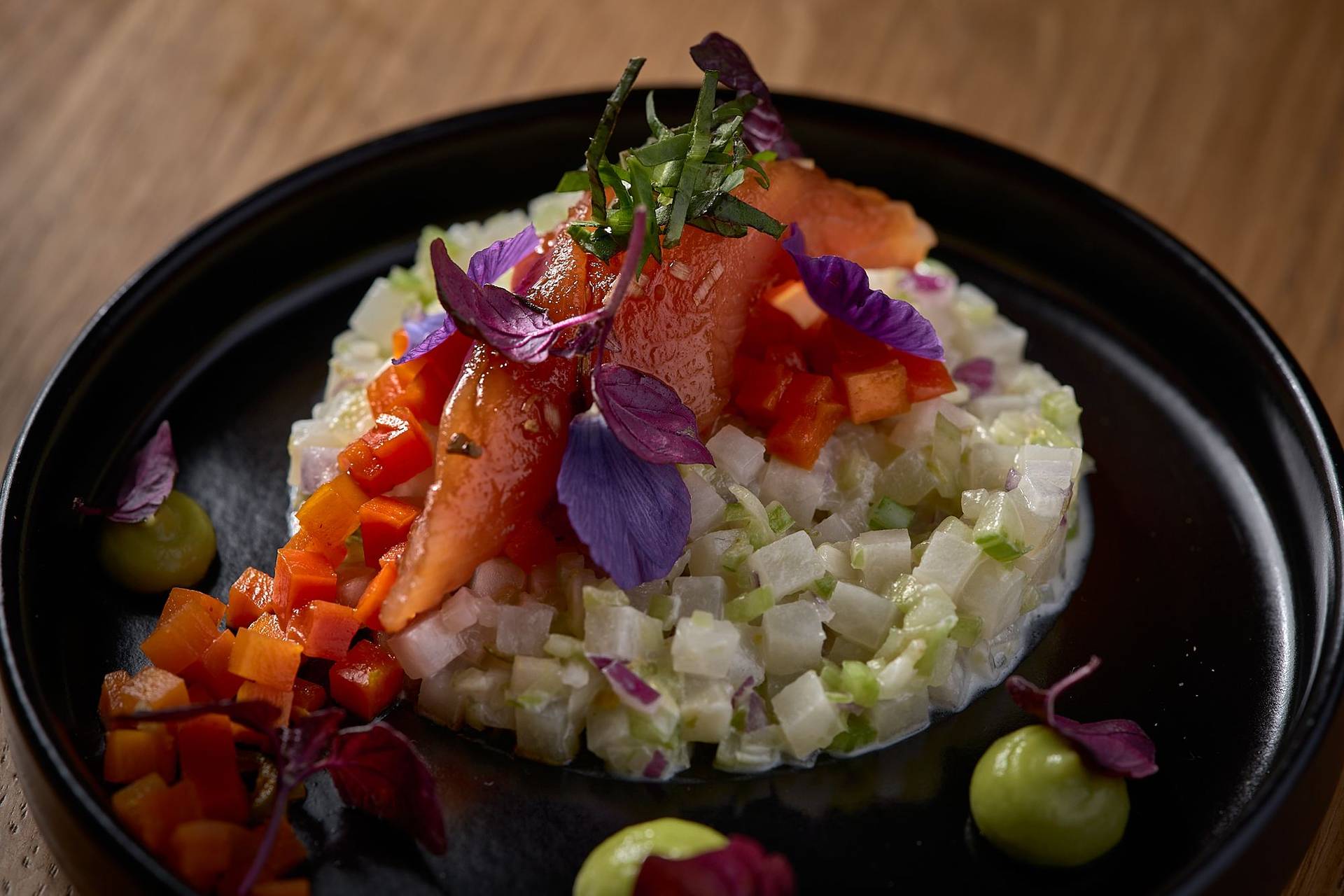 Eduard Dimant – Mochi Group
Most of you will already know Eduard from my article about the Izakaya cookbook, in which he gives a first insight into the recipe world of the successful Mochi restaurant in Vienna. In the meantime, the first restaurant has already become a culinary group and the Mochis welcome their guests in restaurants, at caterings, at their cooking school or even at their food & snack vending machine. They have become busy, but have always remained true to their line, so it's no wonder that Eduard should also be back this year. On this evening he served Chawanmushi with Ikura & chives. For those who are not quite at home in Japanese cuisine, this is an egg drop soup made from aromatic dashi stock. Refined with some jus and trout caviar, this little cup was certainly a highlight for many guests. For me it was in any case.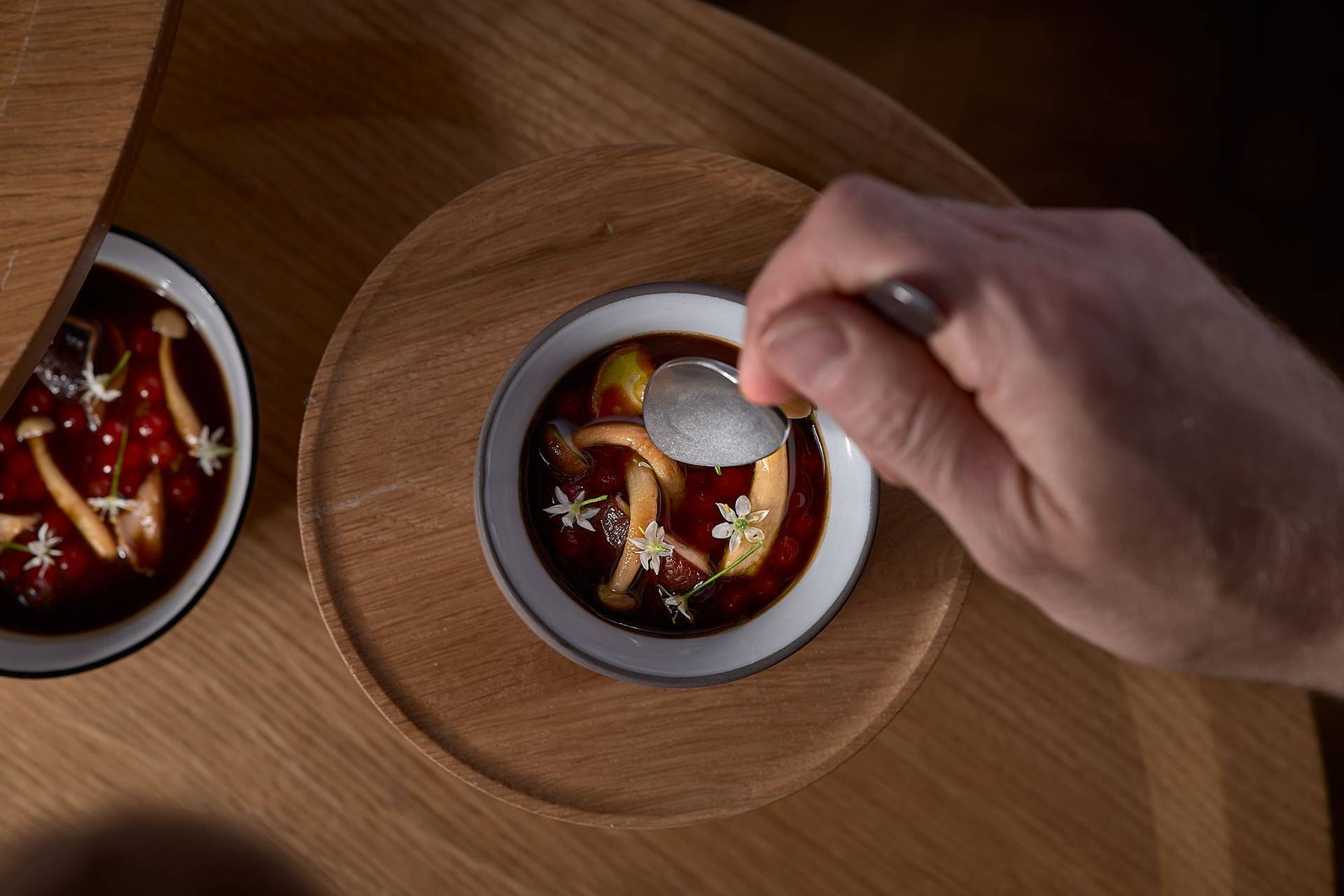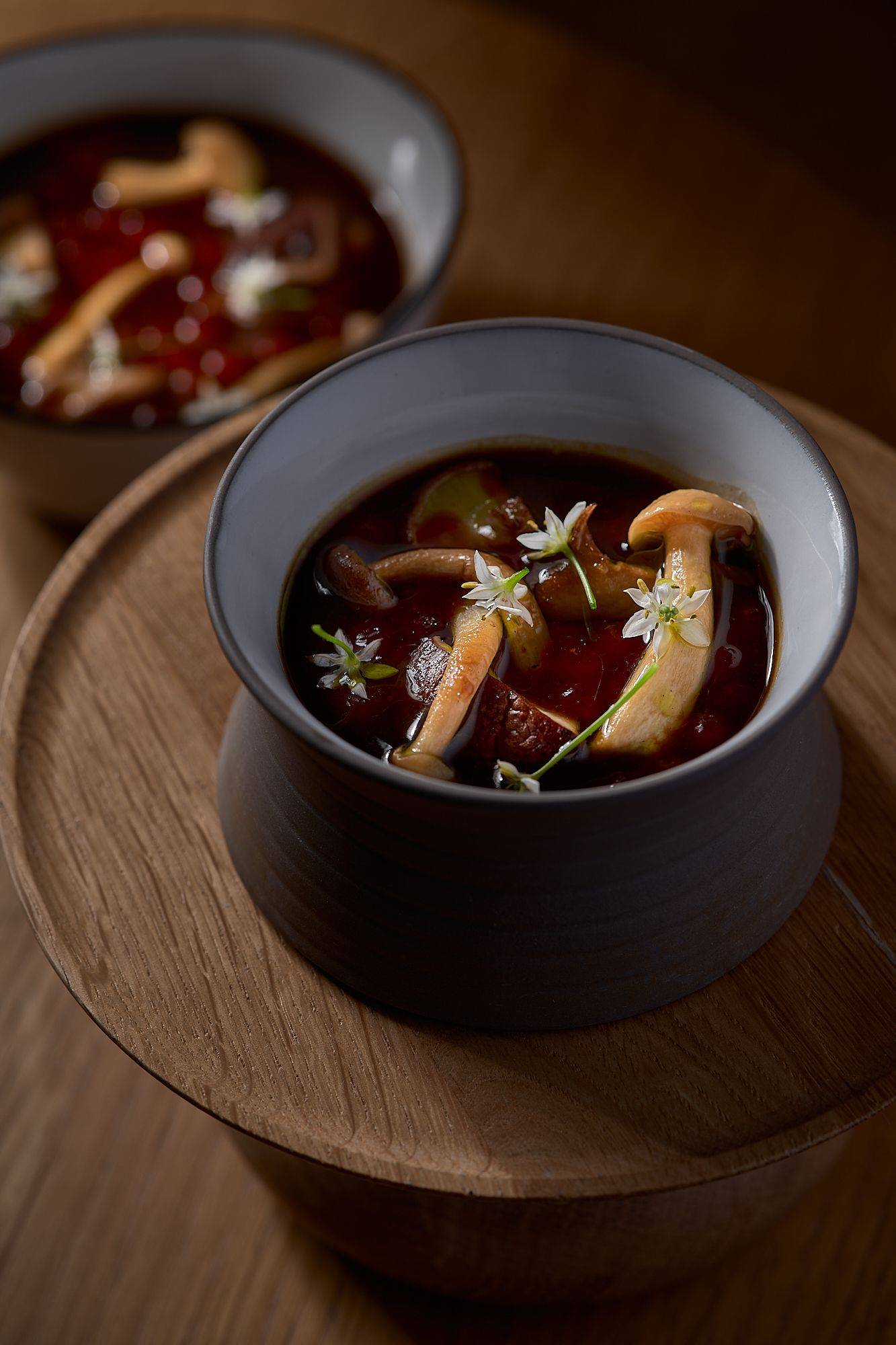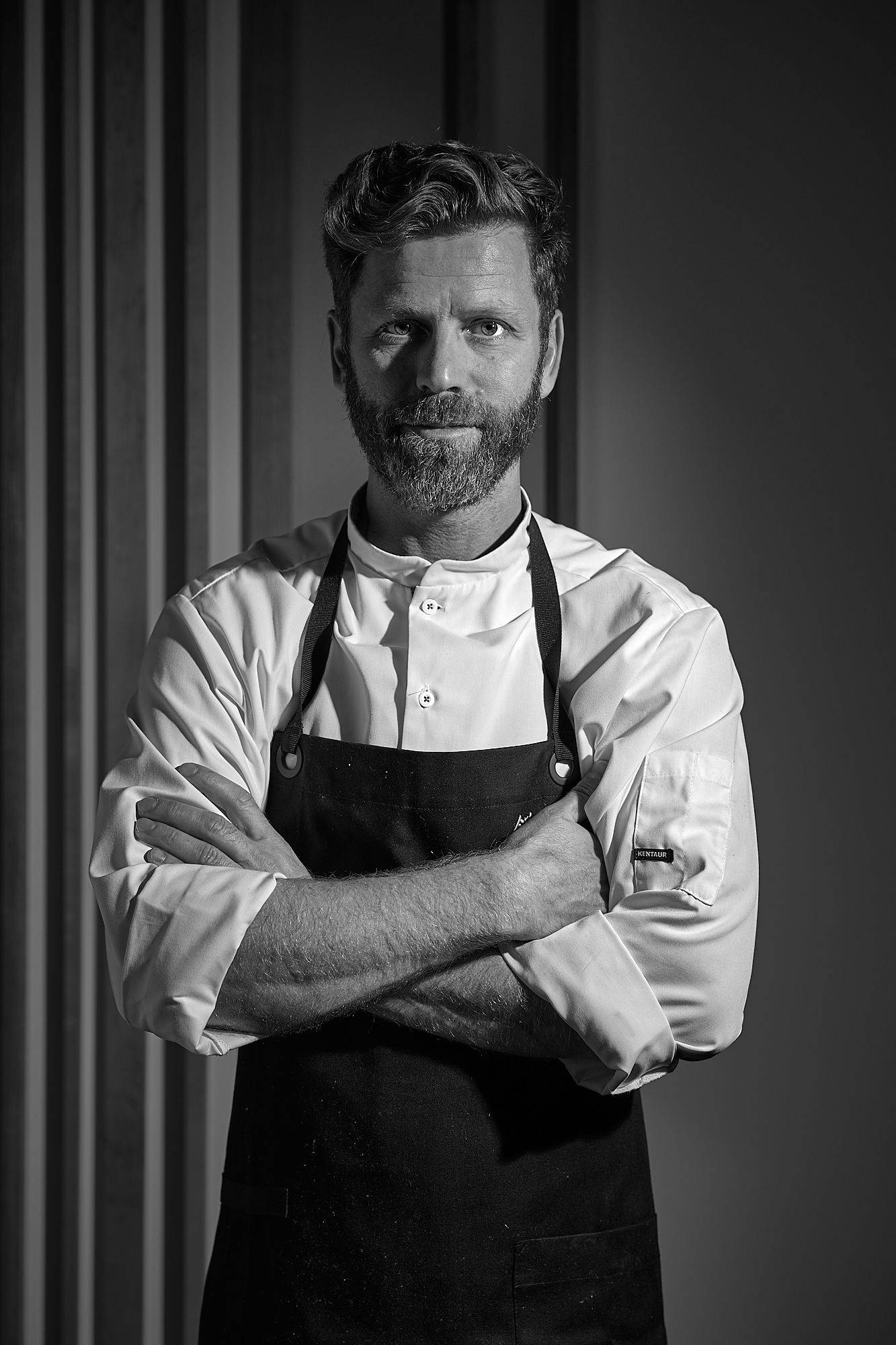 Paul Decker – Seezeitlodge Hotel & Spa
Most of the guests on this evening certainly knew this name because Paul Decker, as Daniel's sous chef, has been supporting the kitchen team of the Seezeitlodge for several years now. But even this wonderful time will come to an end, because Paul is moving north to Hamburg, where he will be looking for his culinary home in the future. On the side, however, he is still fighting for the title of Chef of the Year in the competition of the same name and spoils the guests of the kitchen party with his starter of duck liver with Mirabelle, hazelnut & poppy seed. Not only visually and technically beautifully brought to the plate, but you also notice Paul that he has matured and must continue his way, without saying this from above. But we can certainly look forward to a reunion at a later edition of the Lumi kitchen party, I think.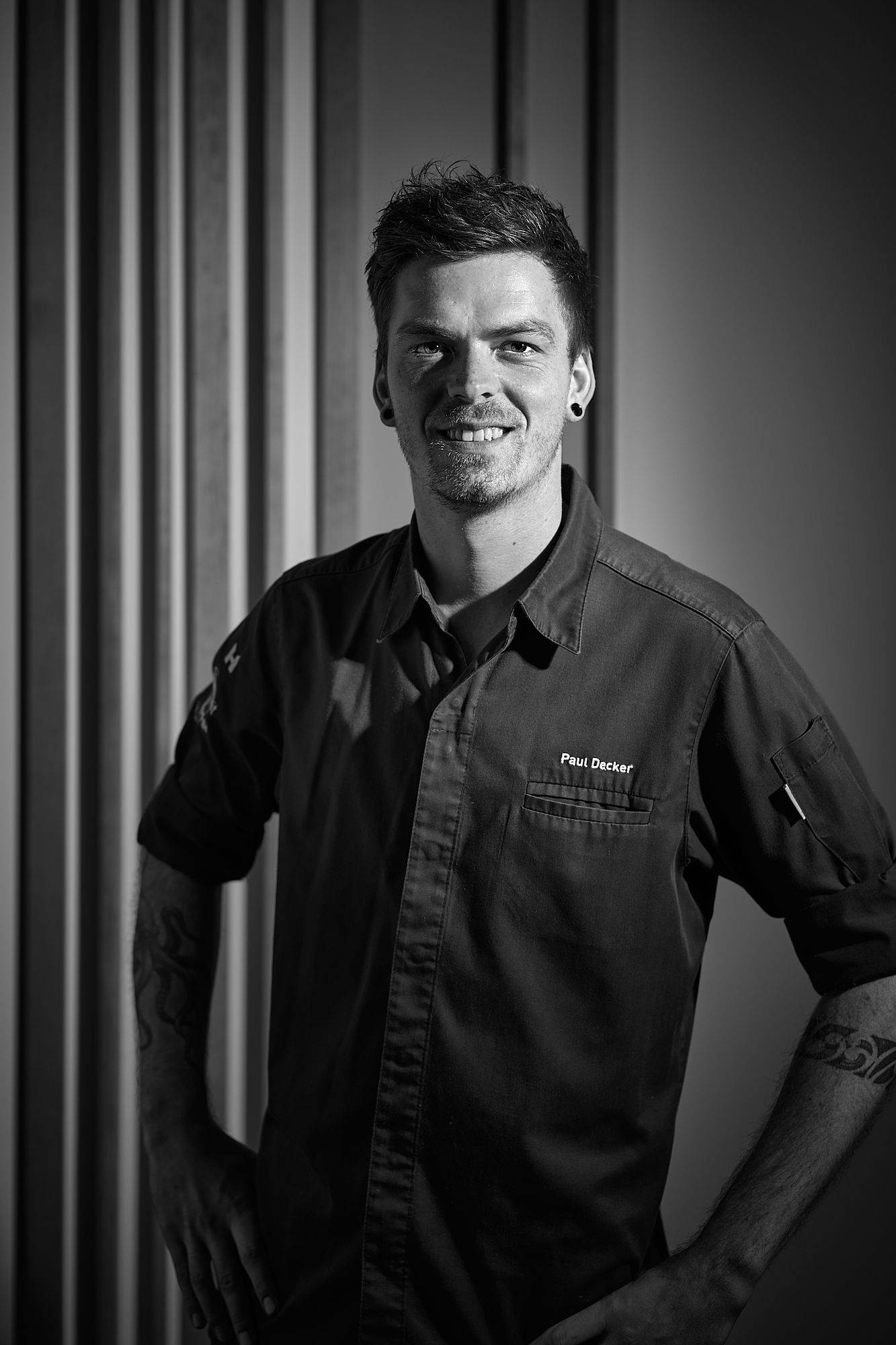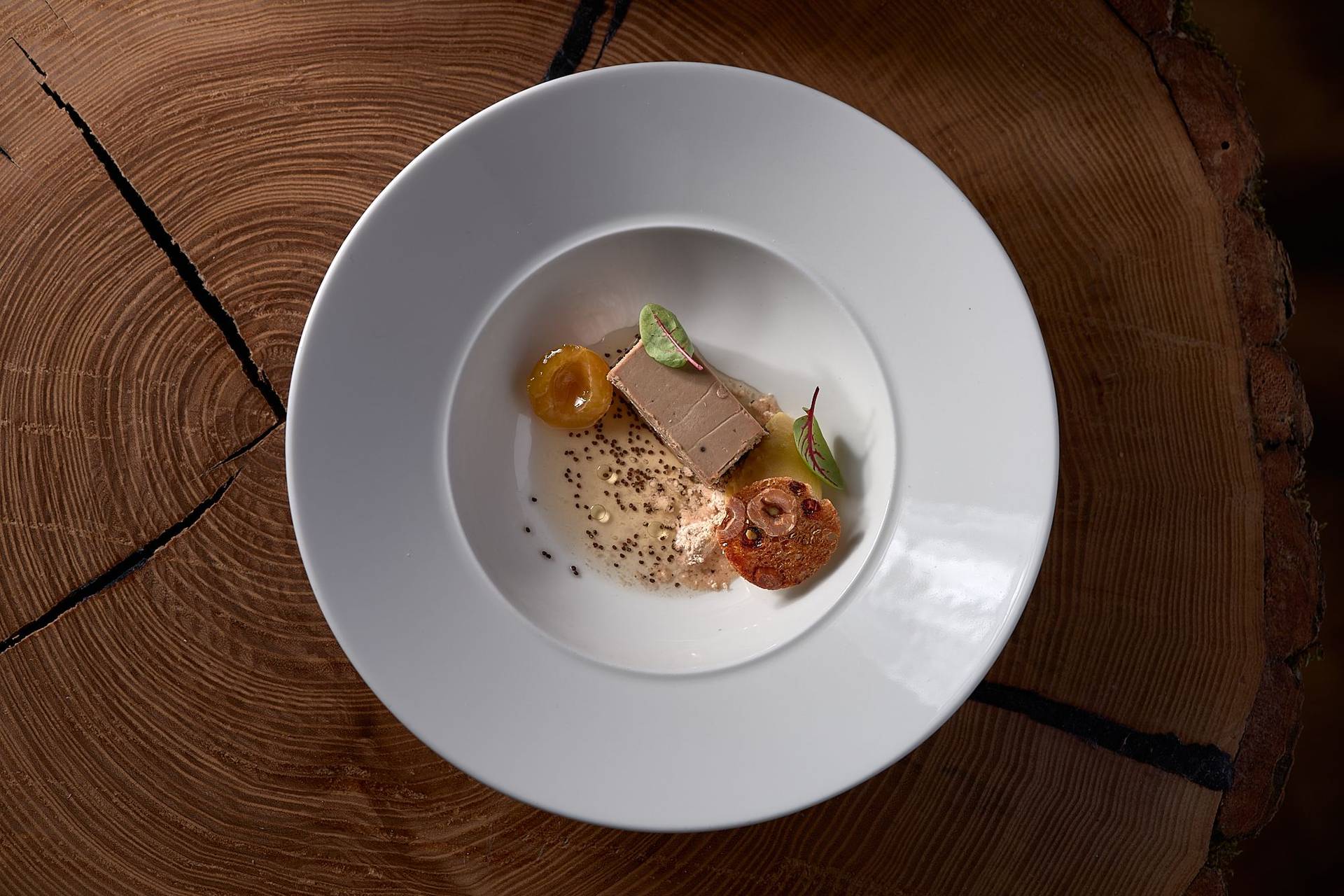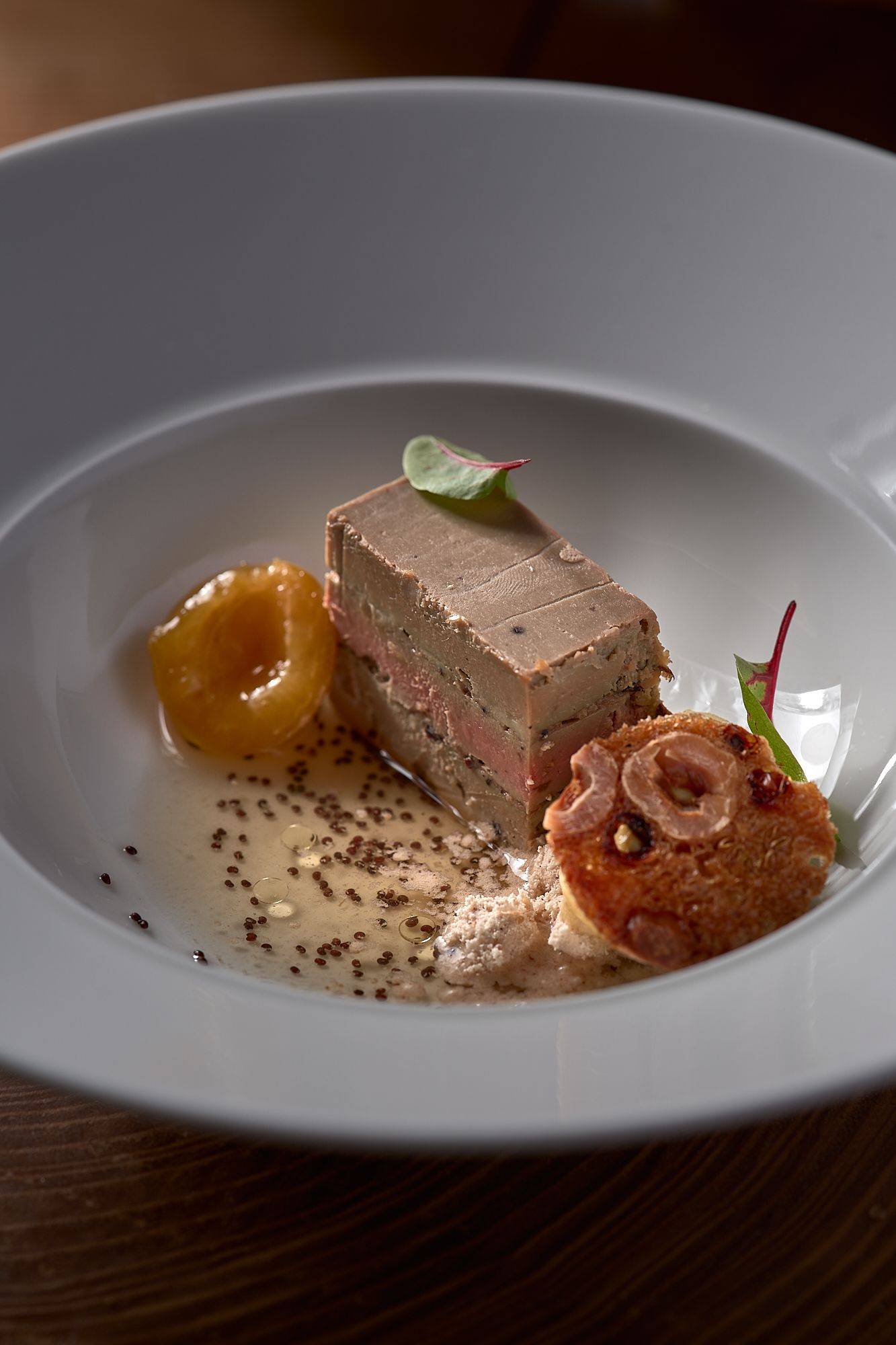 Ben Donath – Eatery Berlin
As described above, it should not be a dessert this year, but with Udo Walter and Nico Klink we had more than enough expertise on the subject of desserts. So, I had thought about a nice vegan appetizer for the event and have partly already well prepared it. As it is with nature sometimes, not all the necessary ingredients should reach the Seezeitlodge as planned. After a short reorientation, but especially with the help of Eduard and Daniel, a new course was created so quickly, which was served that evening for the guests by me. On the plate there was finally a roasted pointed cabbage, fermented carrots, forest mushroom cream and hazelnut mayonnaise. A very tasty course in the end and definitely one, that I will remember for a while.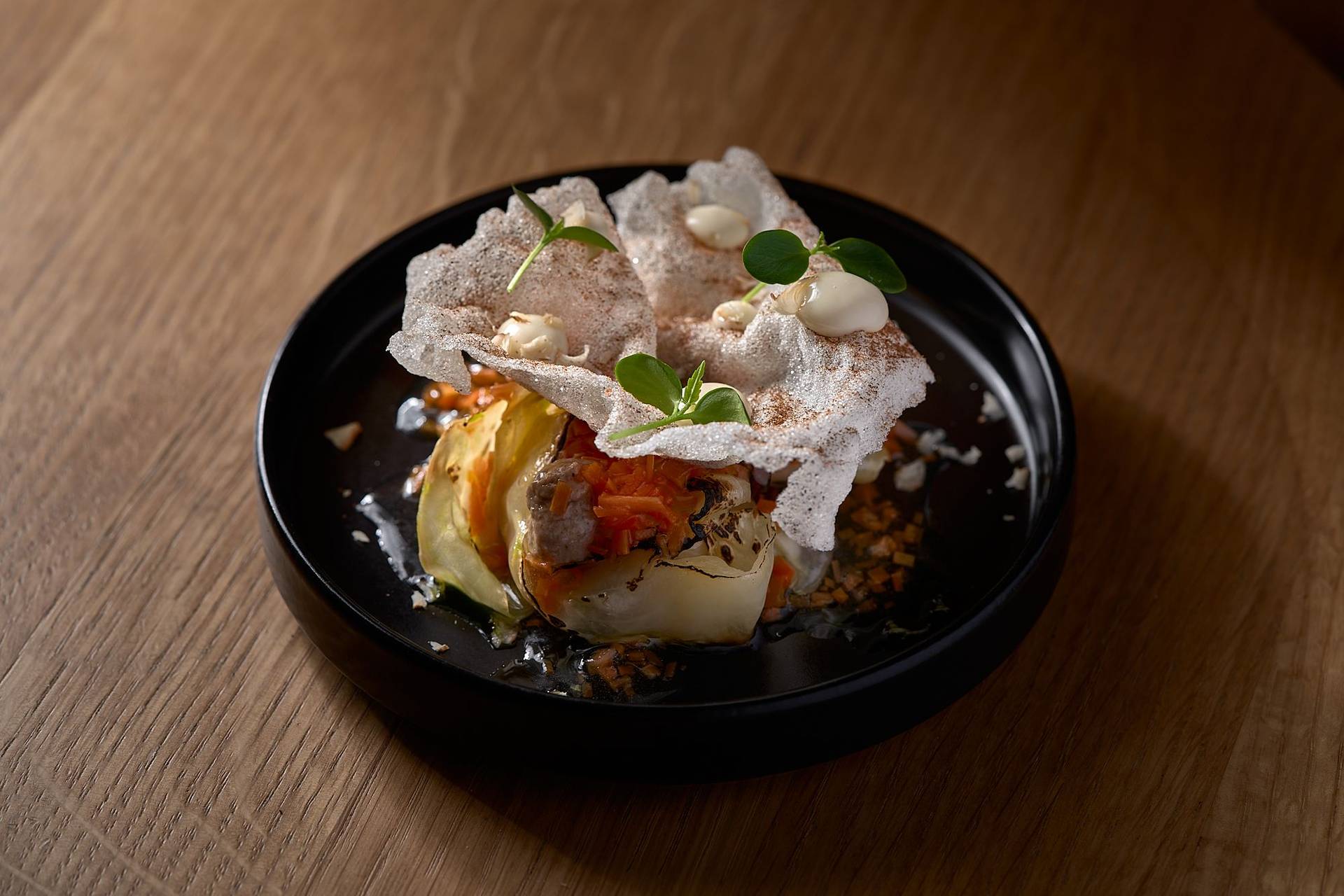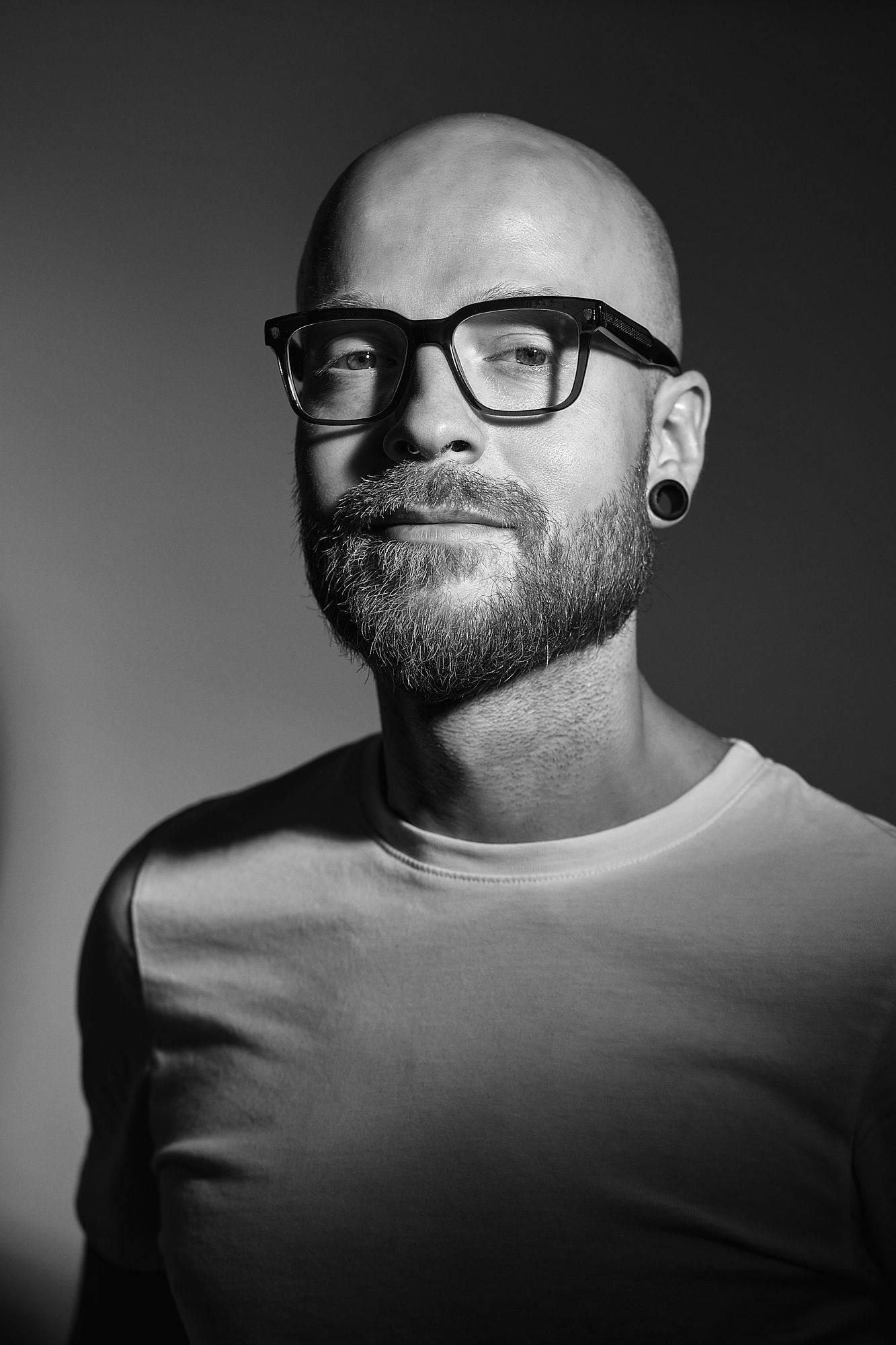 Sascha Jung – Peterberger Hunting Friends
Not everything that was served that evening happened to be cooked in the kitchen, because Sascha Jung and his Peterberg hunting friends had already been at work all day at the fire, sizzling wild boar over the wood fire at a low flame. As always, I wasn't quick enough to try a bite of it myself this year, and in a way, that says it all about the taste experience. I will try it again, if possible, although I don't expect to rate it differently then.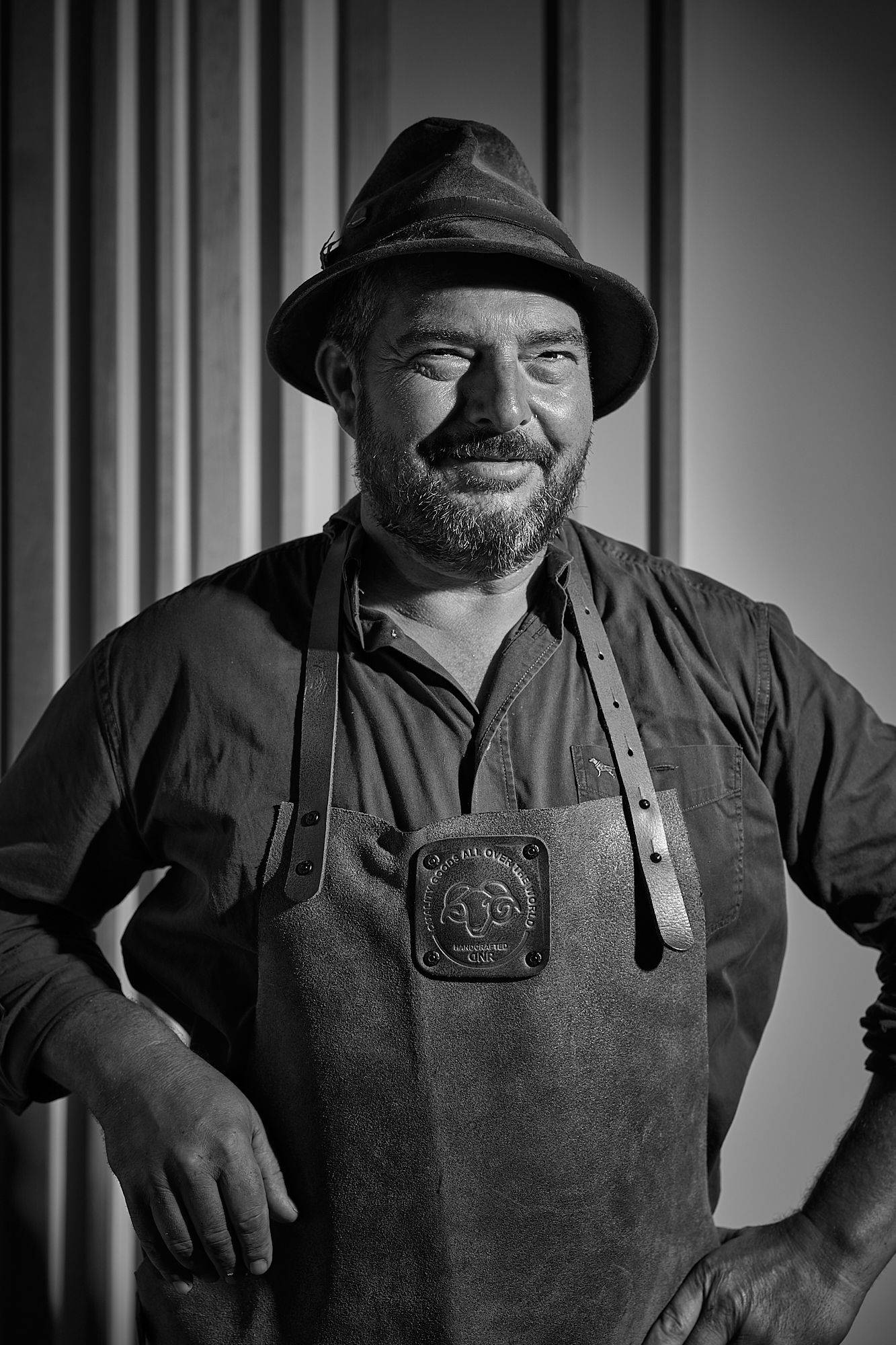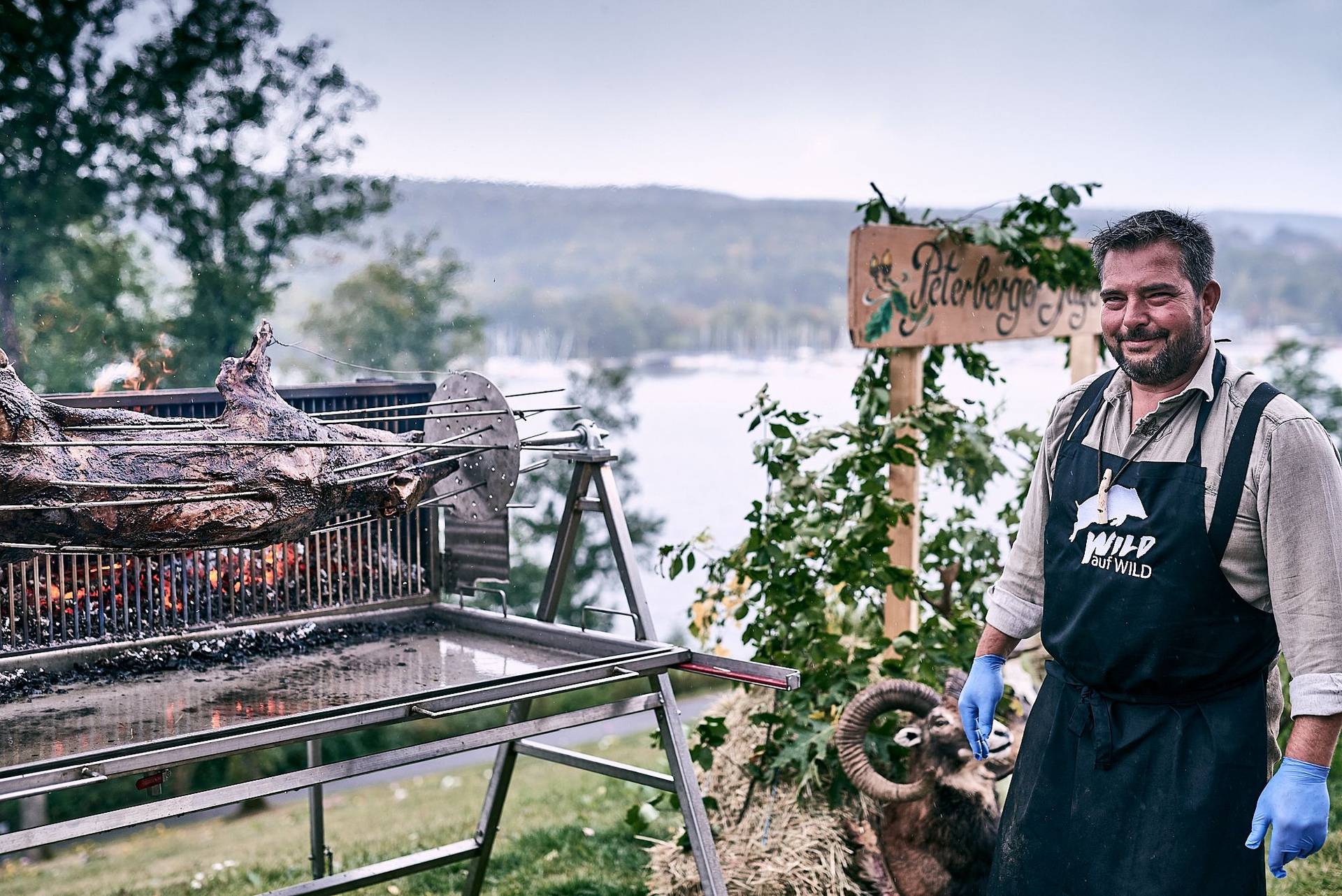 Joachim Plein – Baker
What would be the most beautiful kitchen party without a decent bread. That's exactly what Joachim Plein was ready for this evening and served wonderful things from the bakery for all guests. Baguette, bread or confectionery thus formed a wonderful basis for this evening and also after one or the other glass of wine, the bread station combined with a spicy piece of cheese, was a very welcome little snack for the night.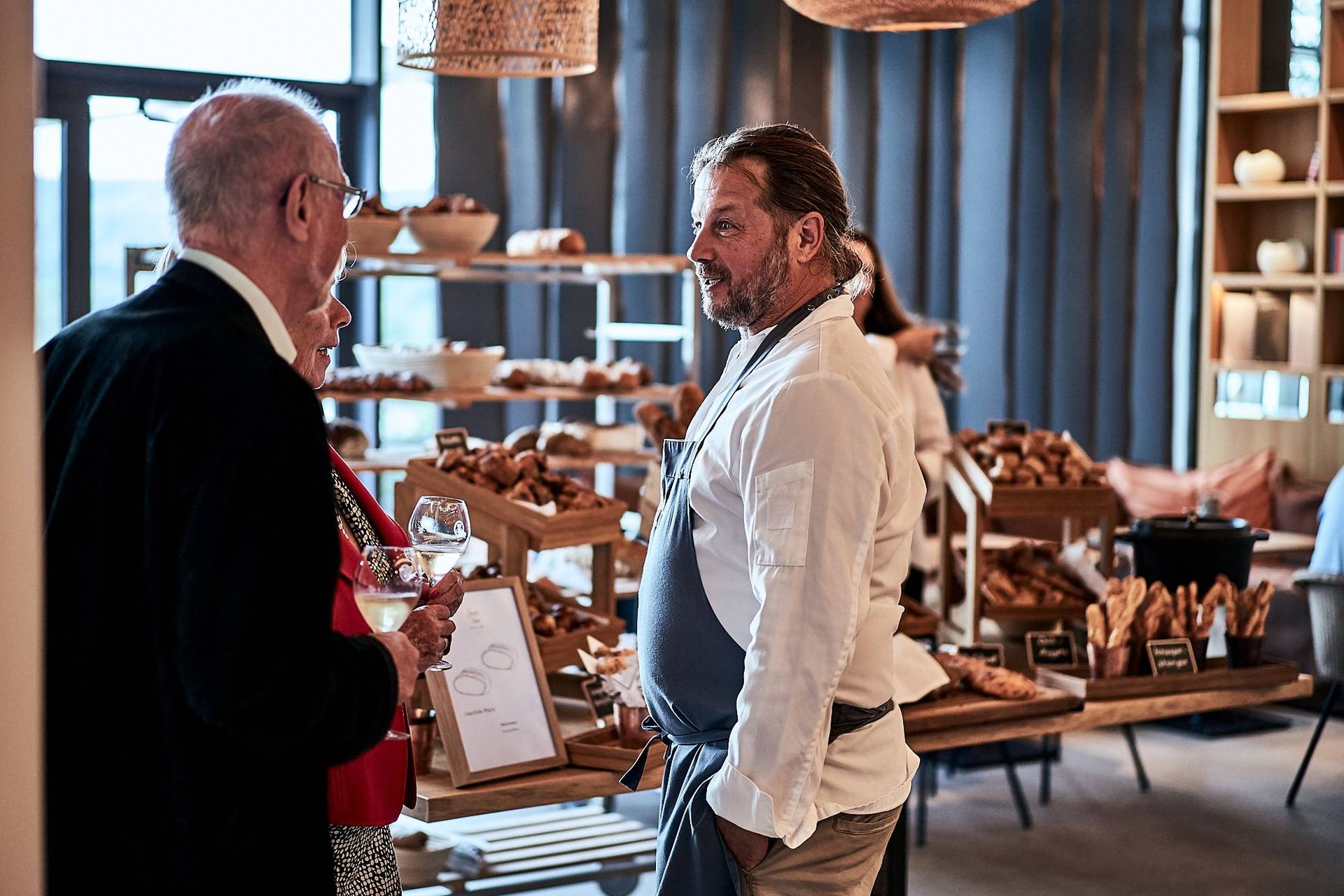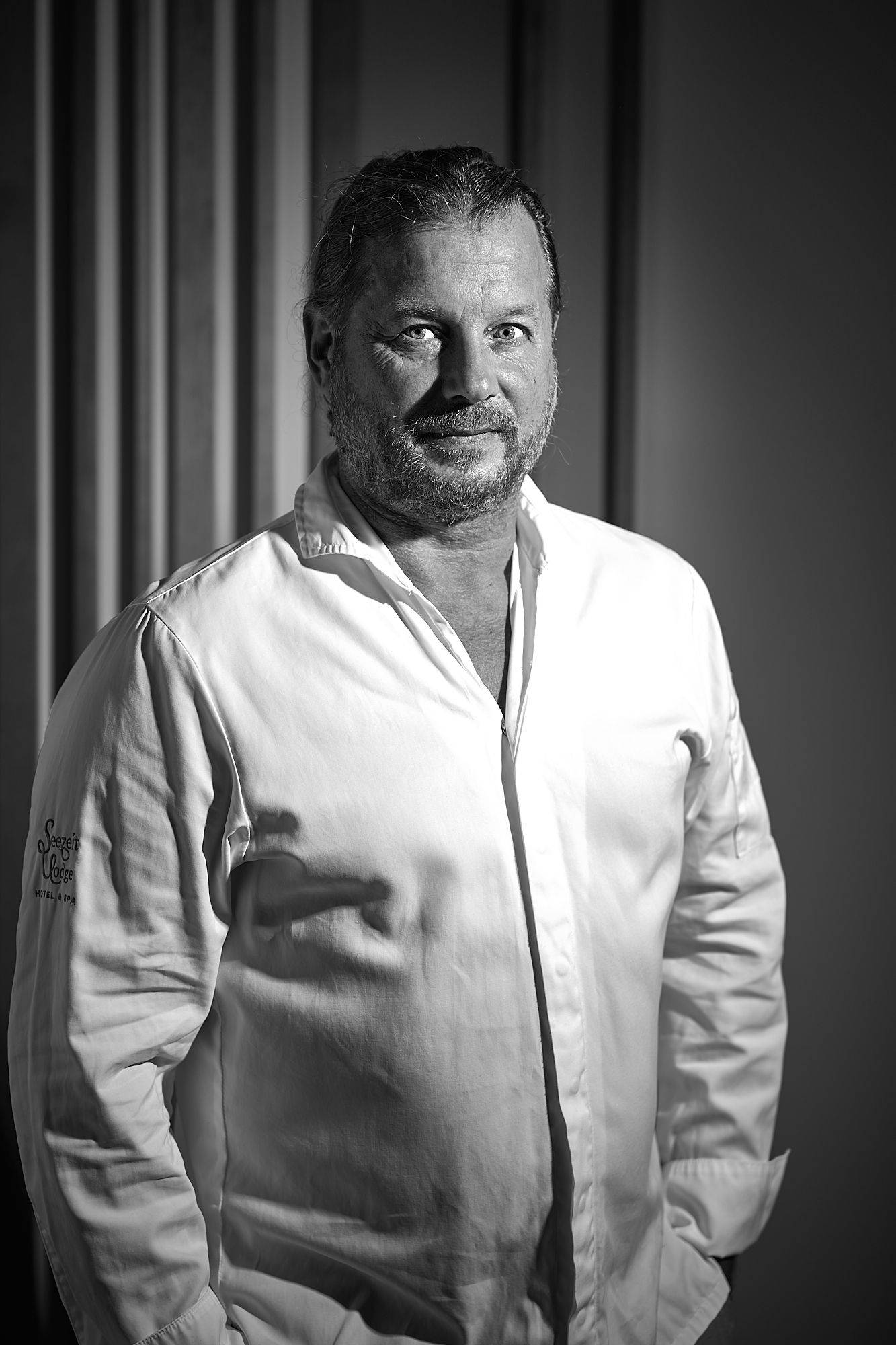 Nenad Zivcovic – Tisa Restaurant New Balkan Cuisine
Another former colleague of Daniel was Nenad Zivcovic, who has since found his culinary home in Belgrade. There he is another member of the New Balkan Cuisine as head chef of the restaurant Tisa. Nenad deals extensively with the why behind all dishes and especially the ingredients used. Thus, he and his team make a strong effort to create conscious consumption in restaurants and bring to the forefront the full utilization of ingredients, especially when it comes to the use of animal products. Everything gets the deserved amount of respect and dedication, and so Nenad produced his dish with a calmness and such care that one could have just sat down next to him with a nice glass of red wine and felt relaxed and entertained. Nenad served the guests a wonderfully tender sweetbread with celery-truffle puree, Tomami sauce and rosehip. A very nice autumnal course with beautiful textures and delicious flavors. Pure craftsmanship, that's what it is.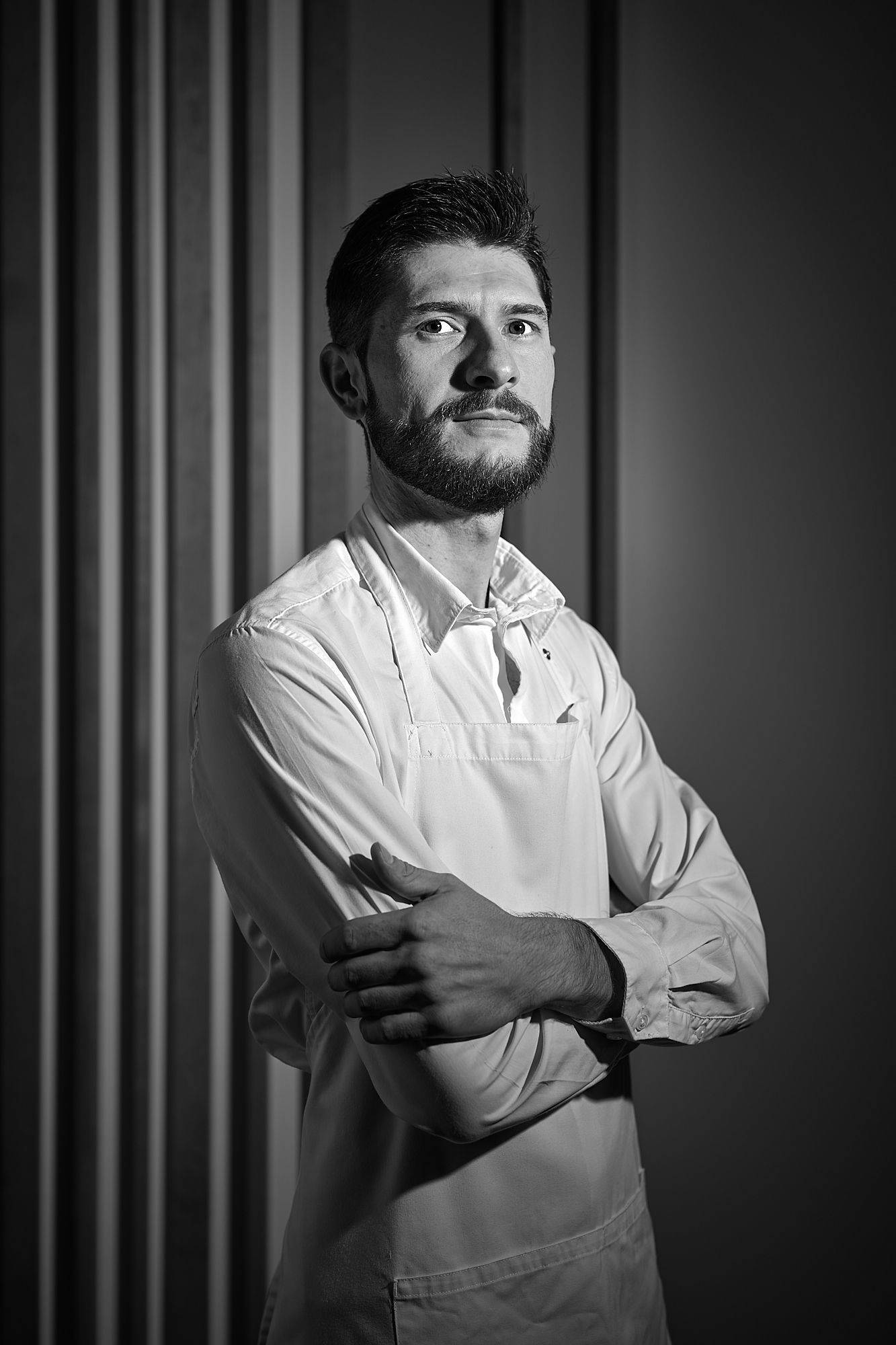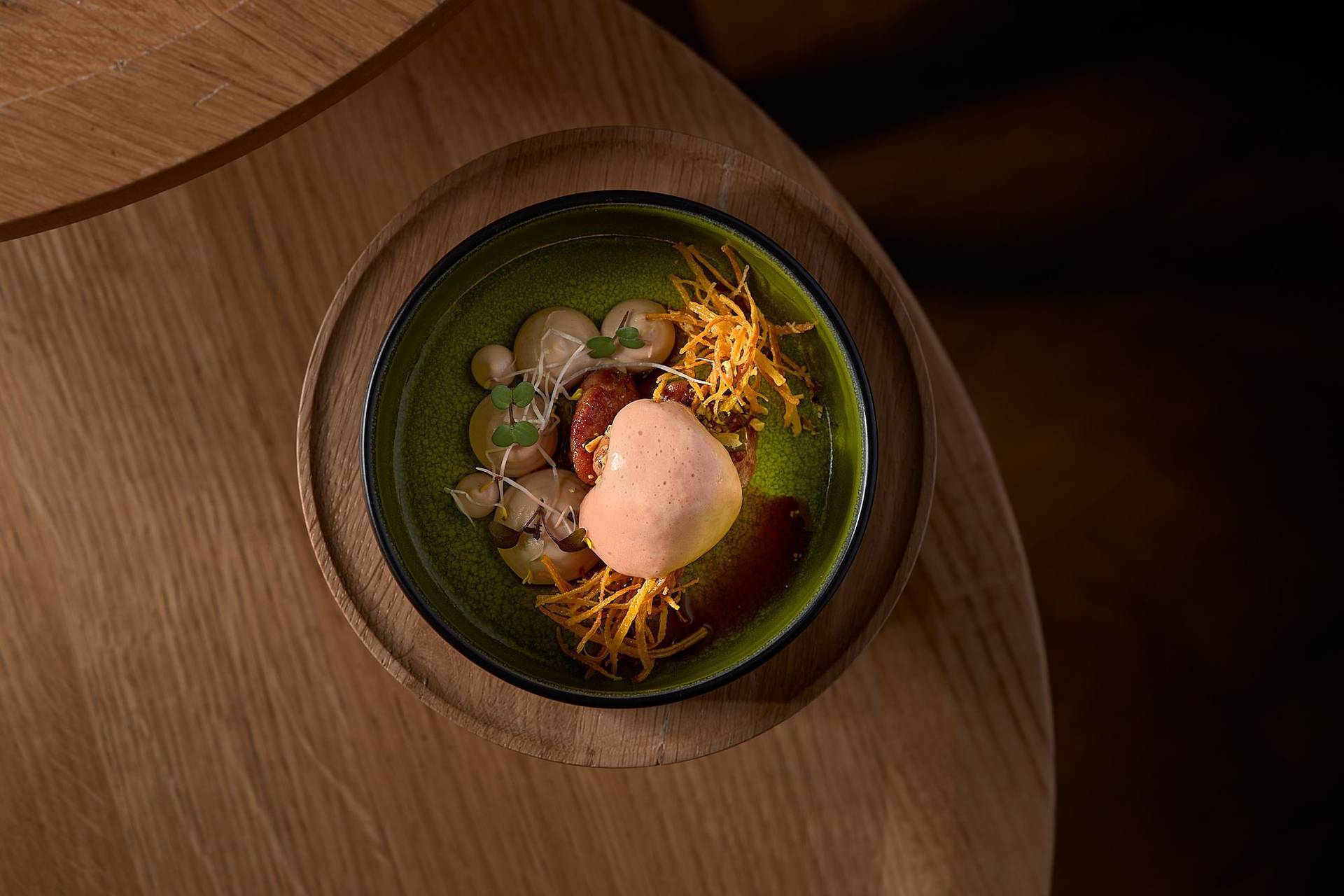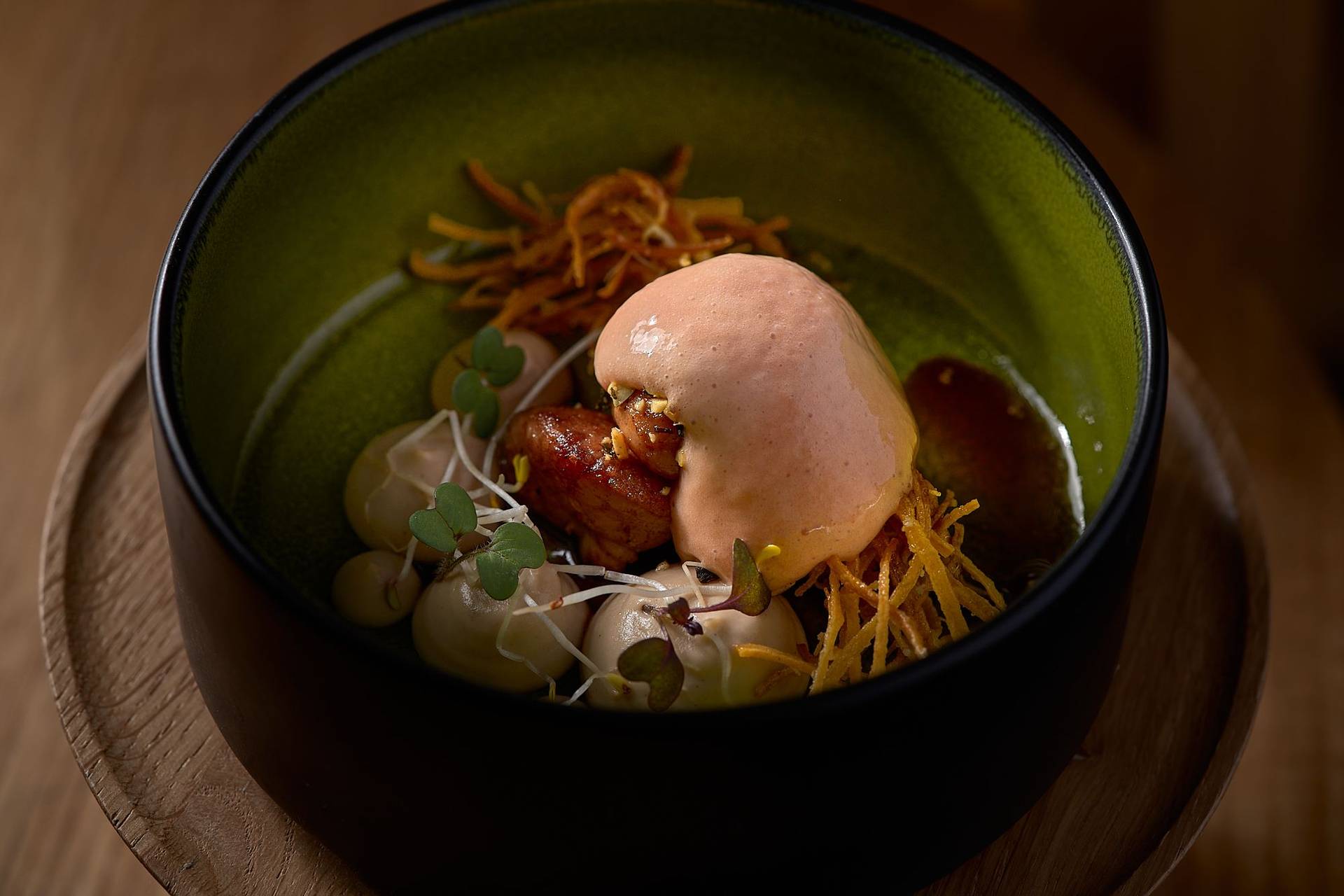 Mathias Juengling – Seezeitlodge Hotel & Spa
You see, in charge this year were also the local heroes from the Seezeitlodge, which may certainly have been a nice recognition for the actors. All have presented themselves to the best of their ability and with really great creations. The guests of the kitchen party may surely agree with me on this. Mathias Juengling is also Daniel's right-hand man and, as his sous chef, largely responsible for the culinary side of the house. So also in this case, because Mathias and Daniel served a Buchwald Wagyu with fermented blackberry, wild mushrooms, broccoli & celery. Not only visually a feast for the eyes, but this course was also a treat for the palate. At this point, I would like to emphasize once again the culinary level that was brought to the plates for all 350 guests this evening, and this without an exception by all those involved in the kitchen, but also in the service, right up to the back office.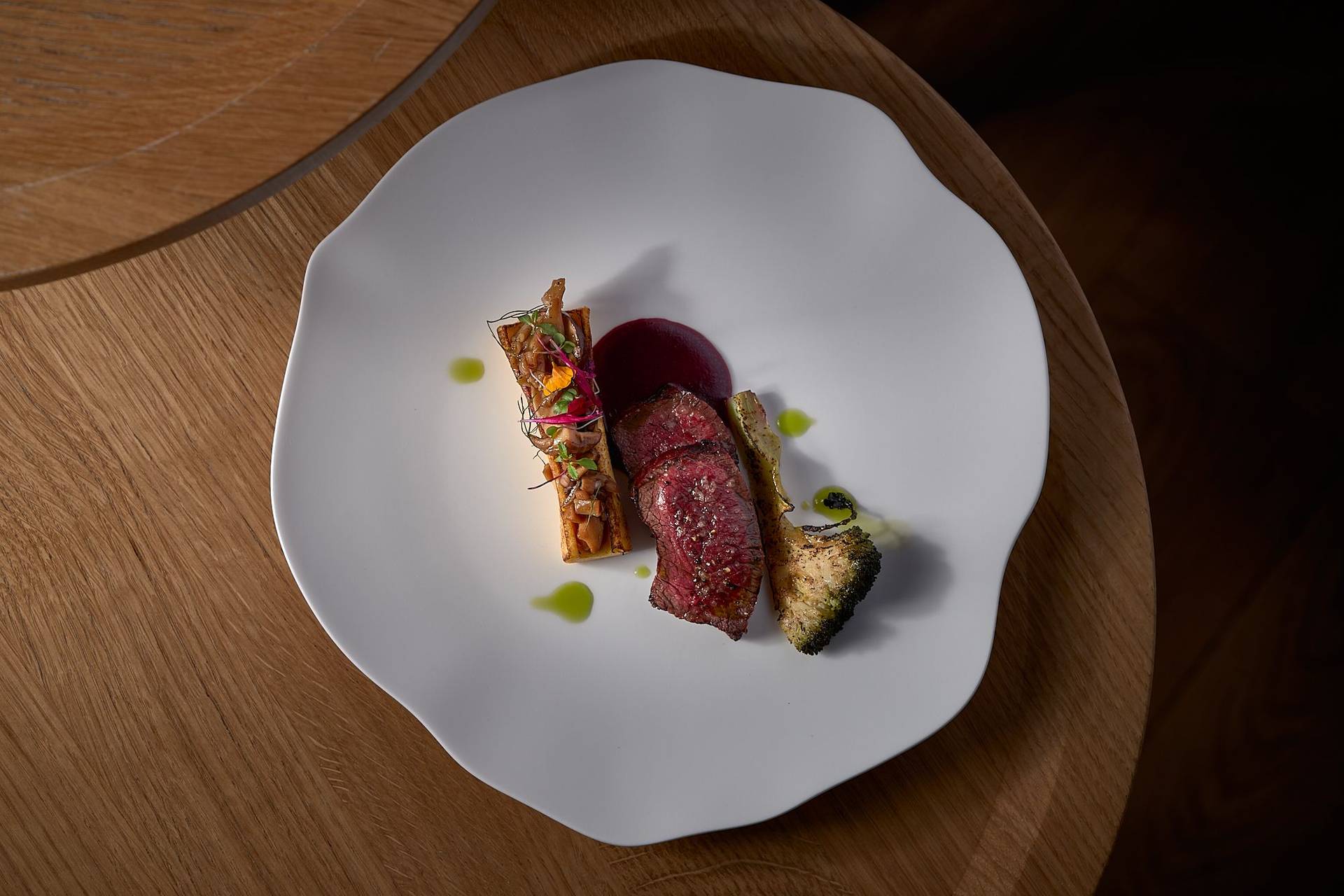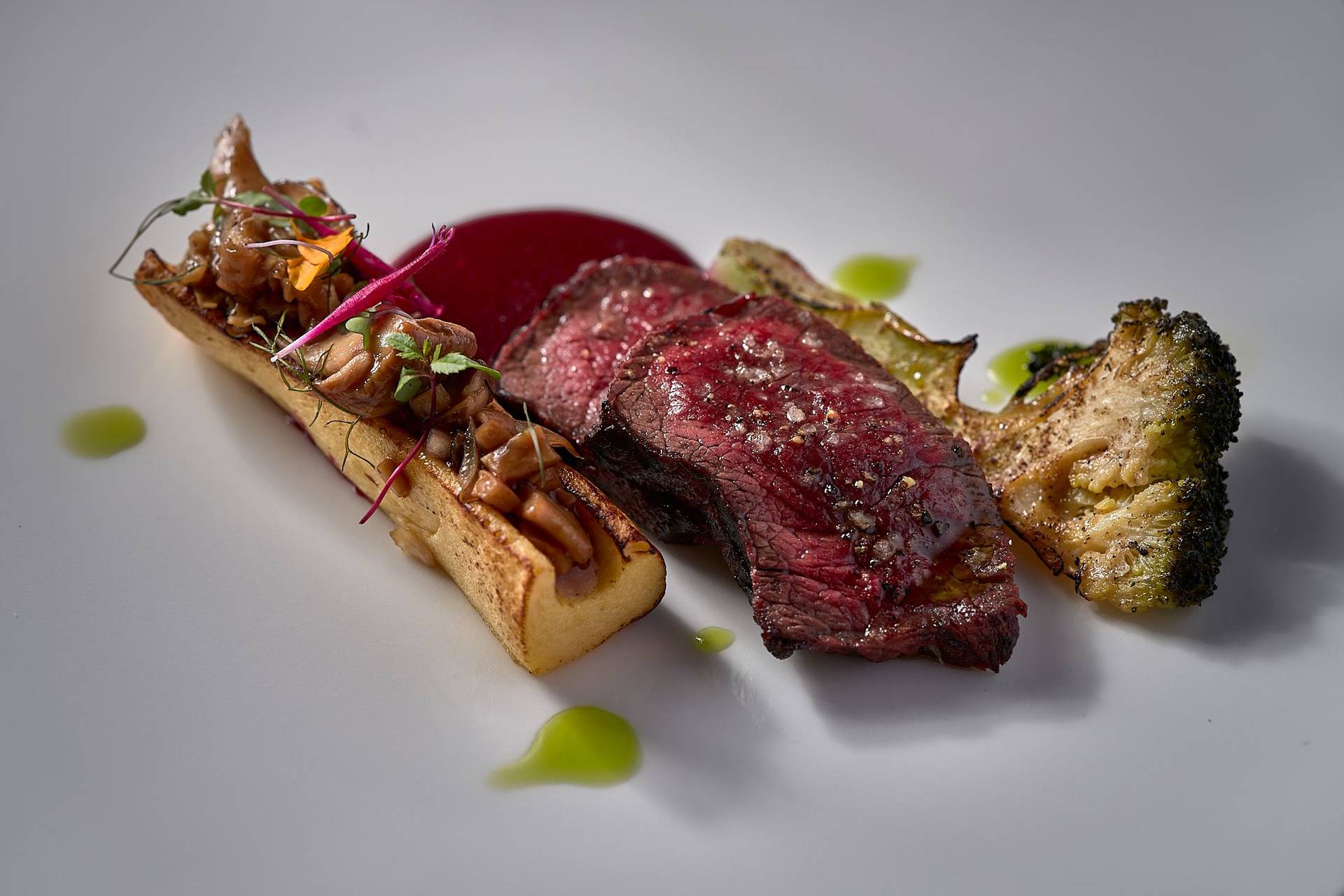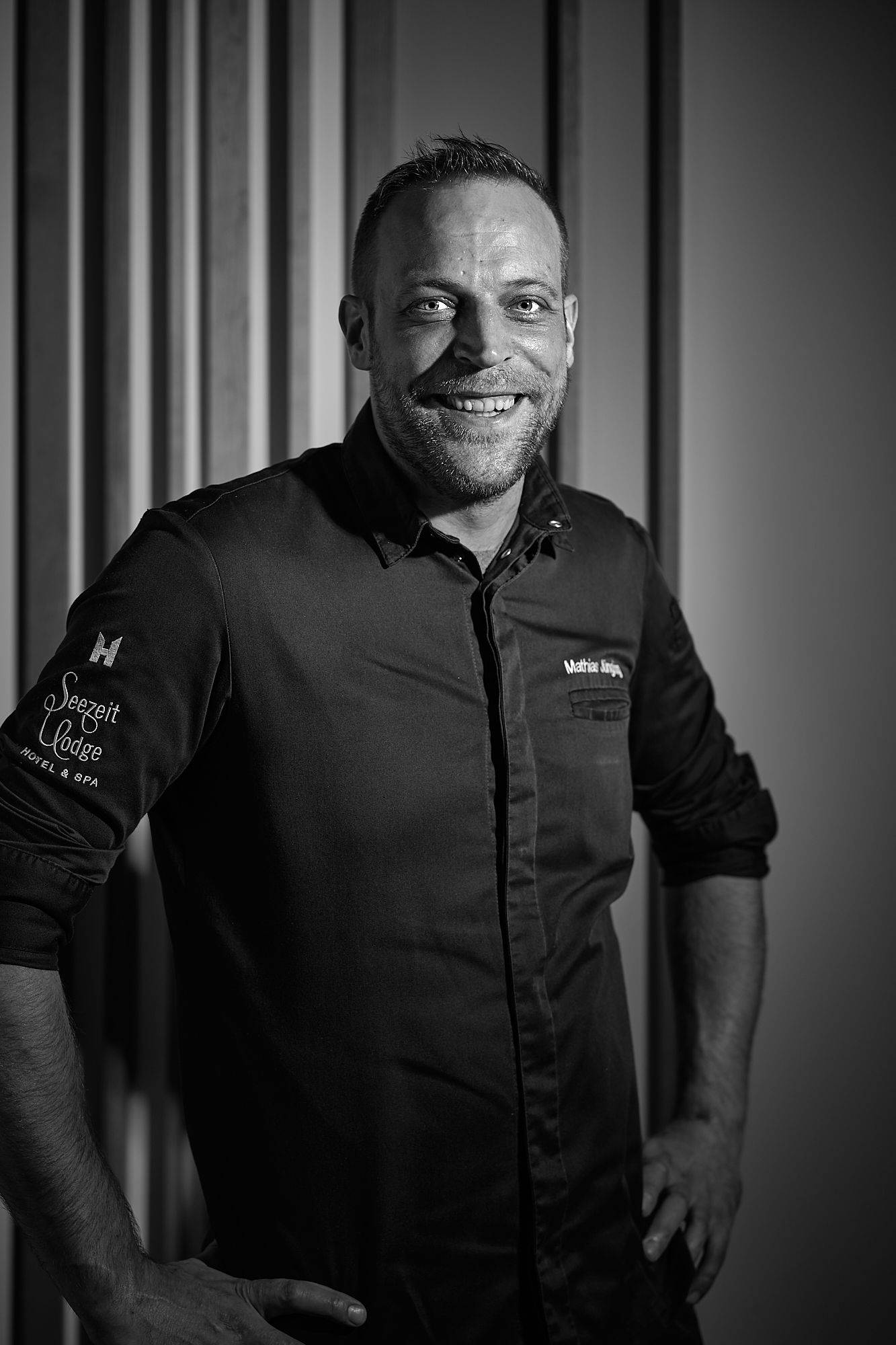 Udo Walter – Patisserie Walter
After all the delicious savory dishes, the guests were now slowly drawn towards the pastry, where Udo Walter was already waiting for them with his dessert "Chocolate meets red cabbage". Original Beans chocolate was beautifully brought to the plate with this creation from Patisserie Walter, with reduced sweetness and slight acid peaks. Consistency and aromatics were exceptionally finely tuned and also enticed me to enjoy this plate, without sharing. Patisserie Walter for me is currently the ultimate company, when it comes to ready-to-serve desserts on the market. One notices immediately by the skillful combinations, the tasteful elaboration and the visual presentation that here is worked with dedication and passion. Very fine Udo.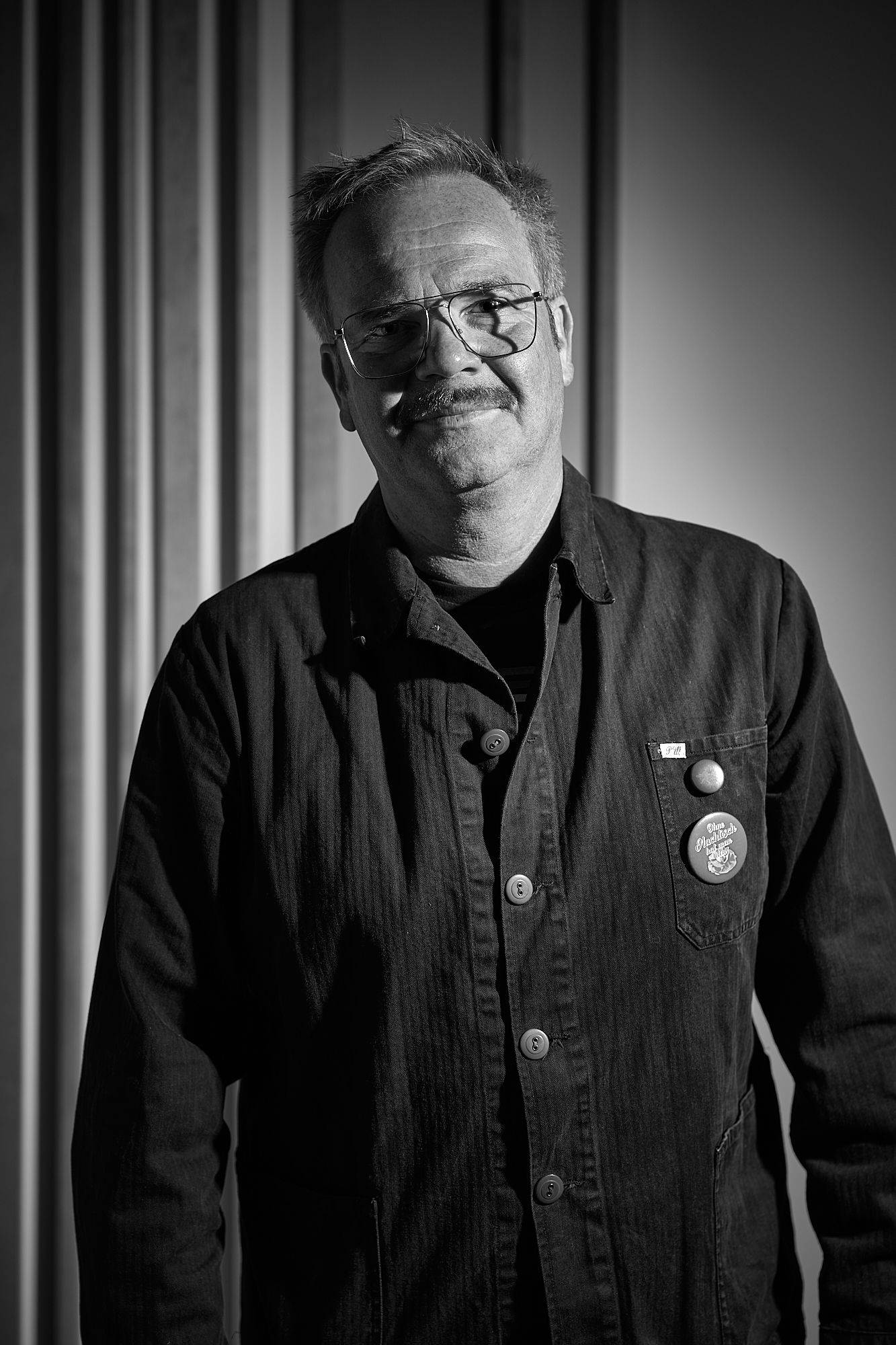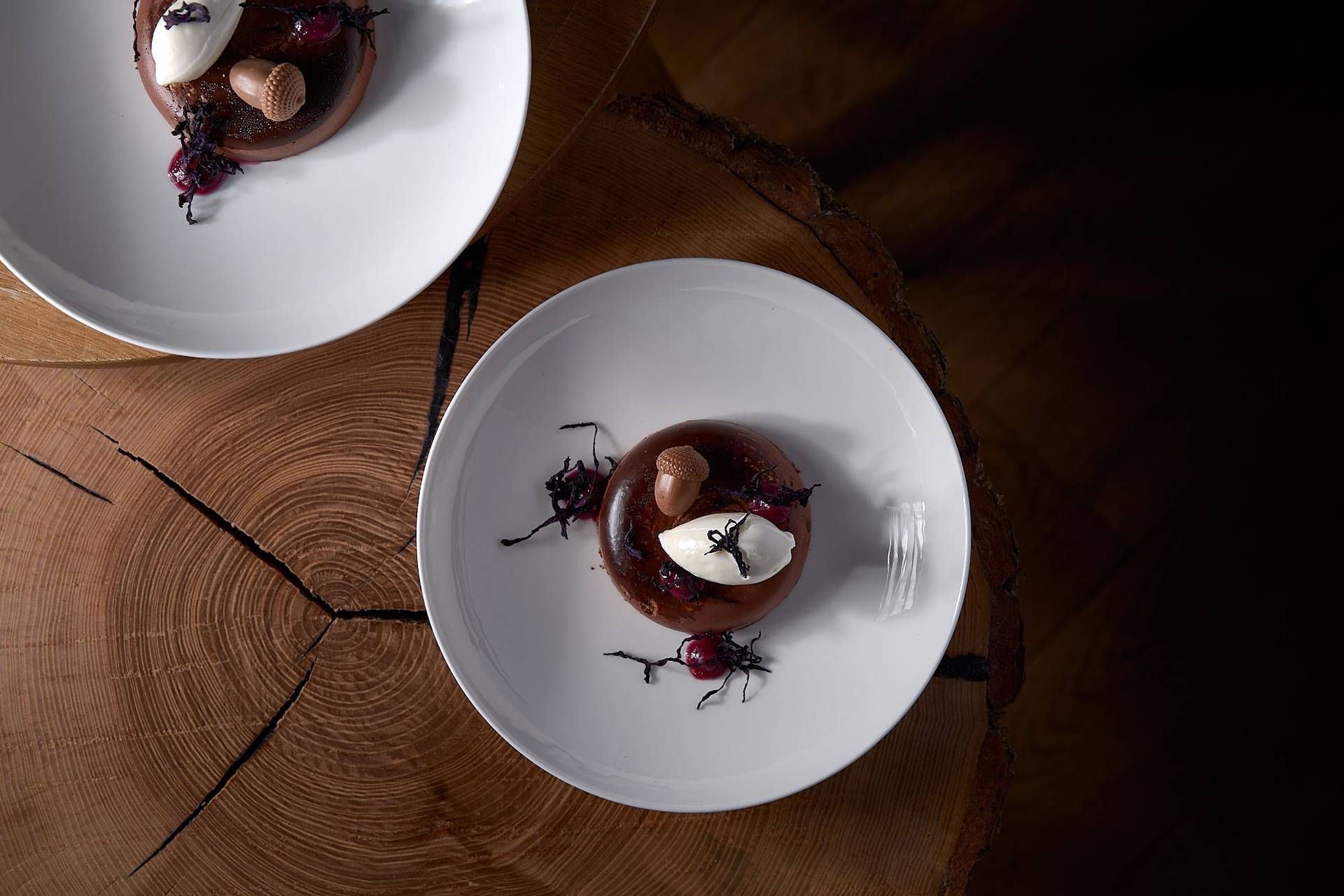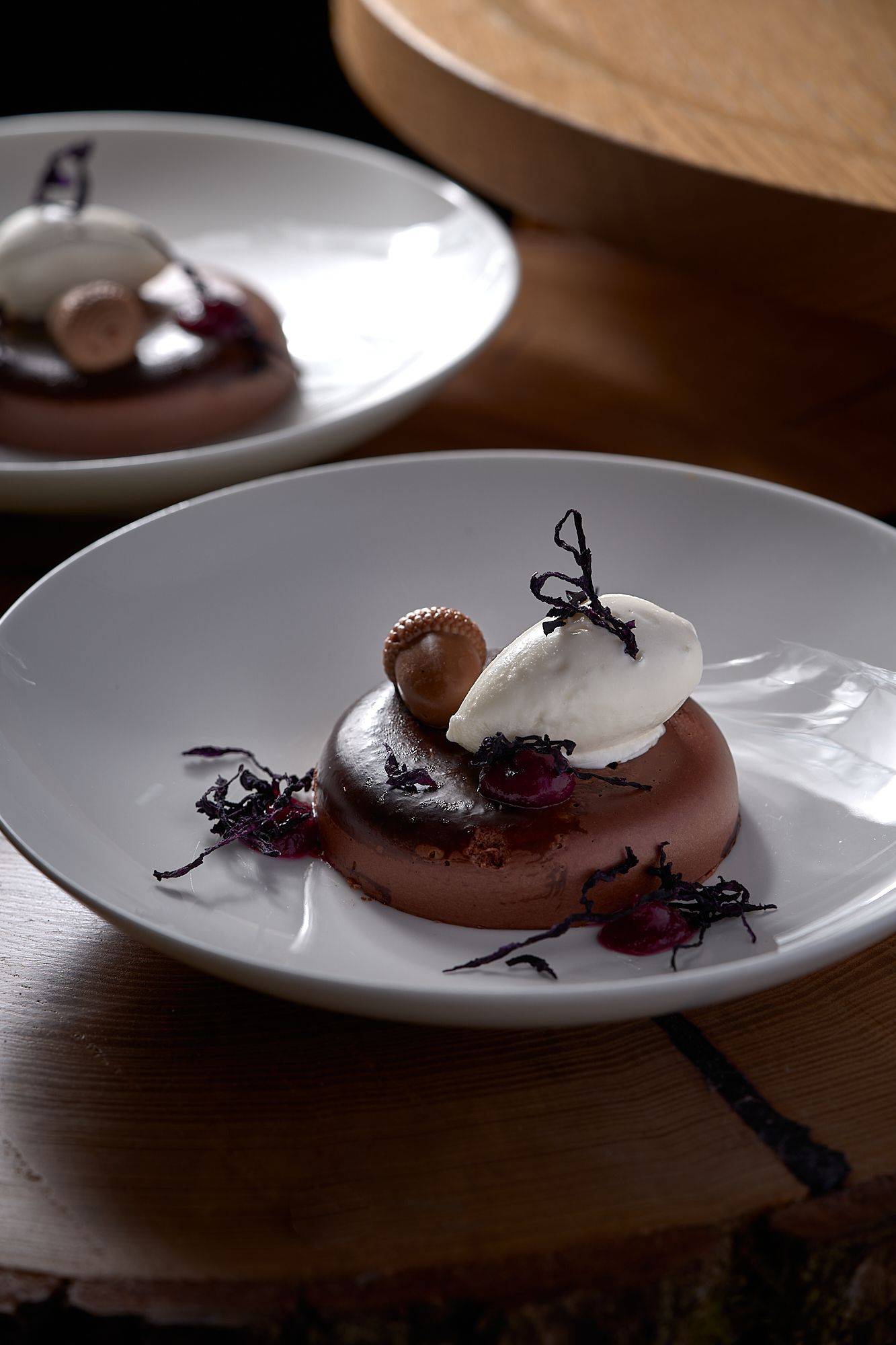 Fritz Lloyd Blomeyer – Blomeyer´s Cheese
A new face for the guests but for me and many others certainly not an unknown name. Fritz Lloyd Blomeyer has made it his mission with Blomeyer´s Cheese to refine German cheese and bring it into the gastronomic landscape. He has brought us a wide range of cheeses, which have gained culinary complexity and intensity, just like a musical scale. For me, it was definitely the blue cheese and the spicy soft cheeses and a real highlight especially as the final of a beautiful menu. However, Fritz also makes a difference with his personality, quite uncomplicated and without airs and graces, he guides cheese lovers and inexperienced alike through his portfolio and finds the sweet spot of each guest, as far as cheese is concerned, of course.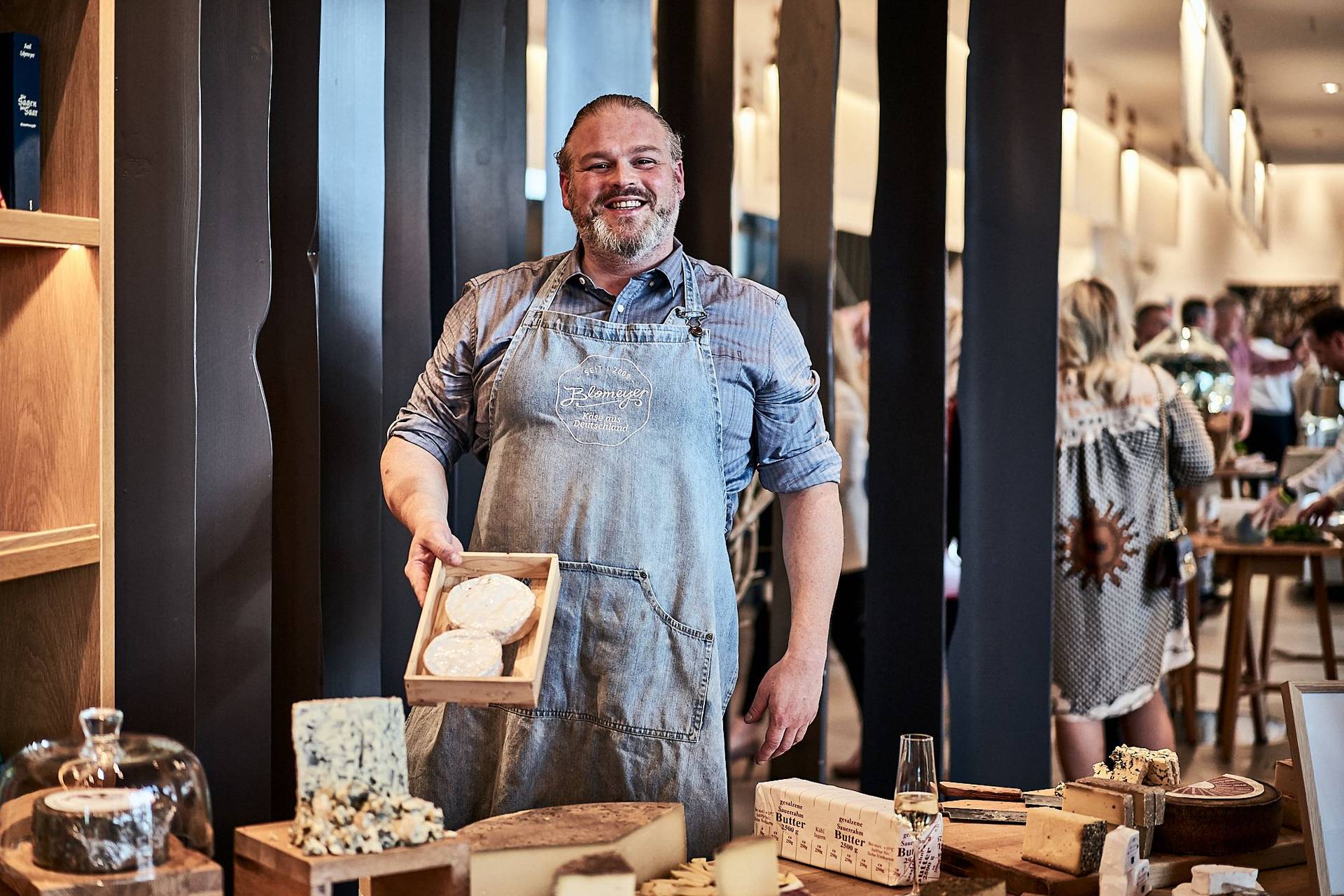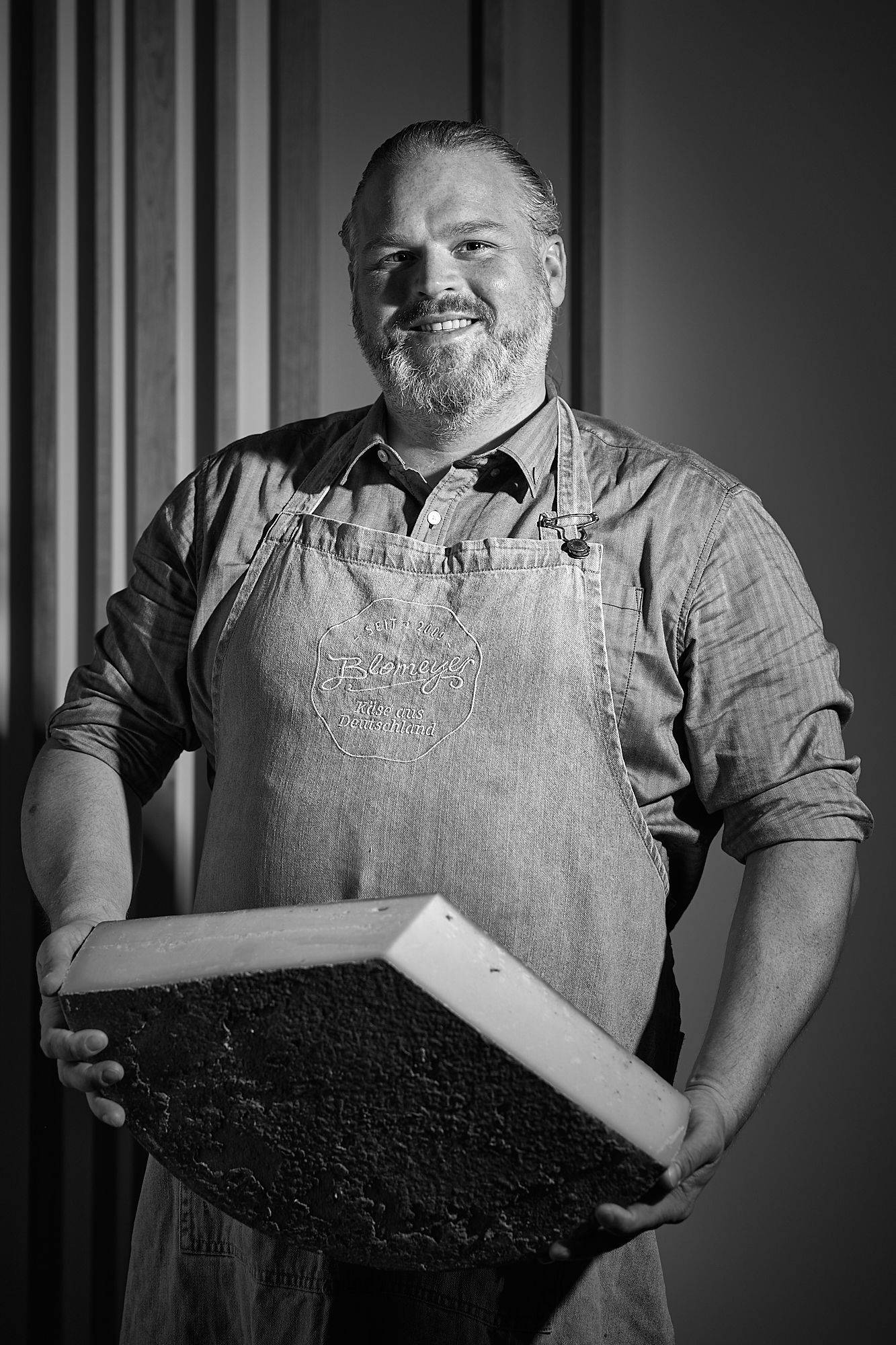 Nico Klink – Seezeitlodge Hotel & Spa
All good things come in threes and that makes Nico Klink the third representative of the Seezeitlodge kitchen with his dessert of Biskelia chocolate, elderberry, Mirabelle & lemon, but that's not all, because Nico and his patisserie team also rounded off the evening with a sumptuous selection of petit fours. Beautiful to look at and even better to enjoy. Nico has also been part of the Seezeitlodge since the opening and takes care of everything from afternoon cakes to pralines as far as desserts and sweet creations are concerned.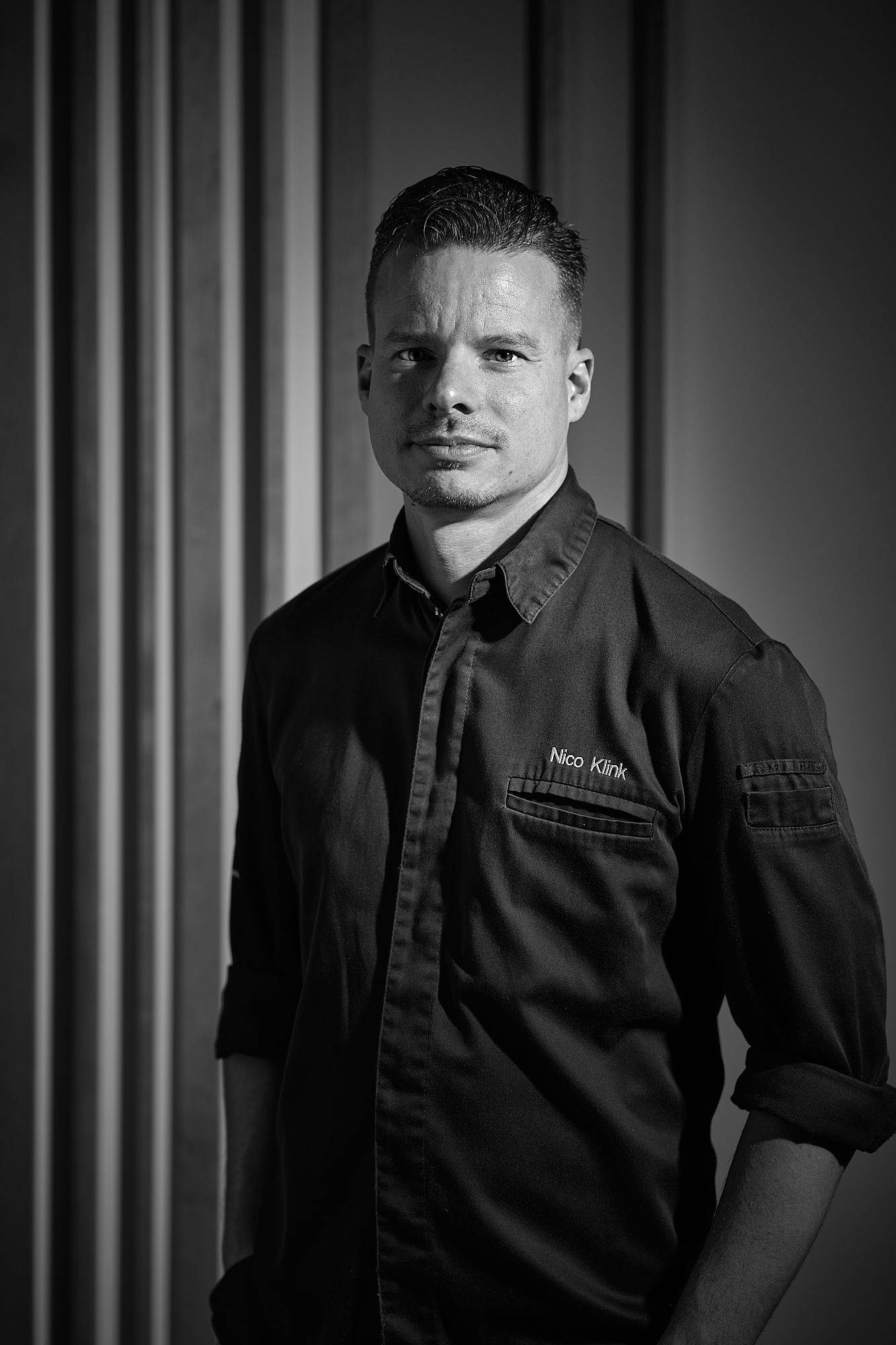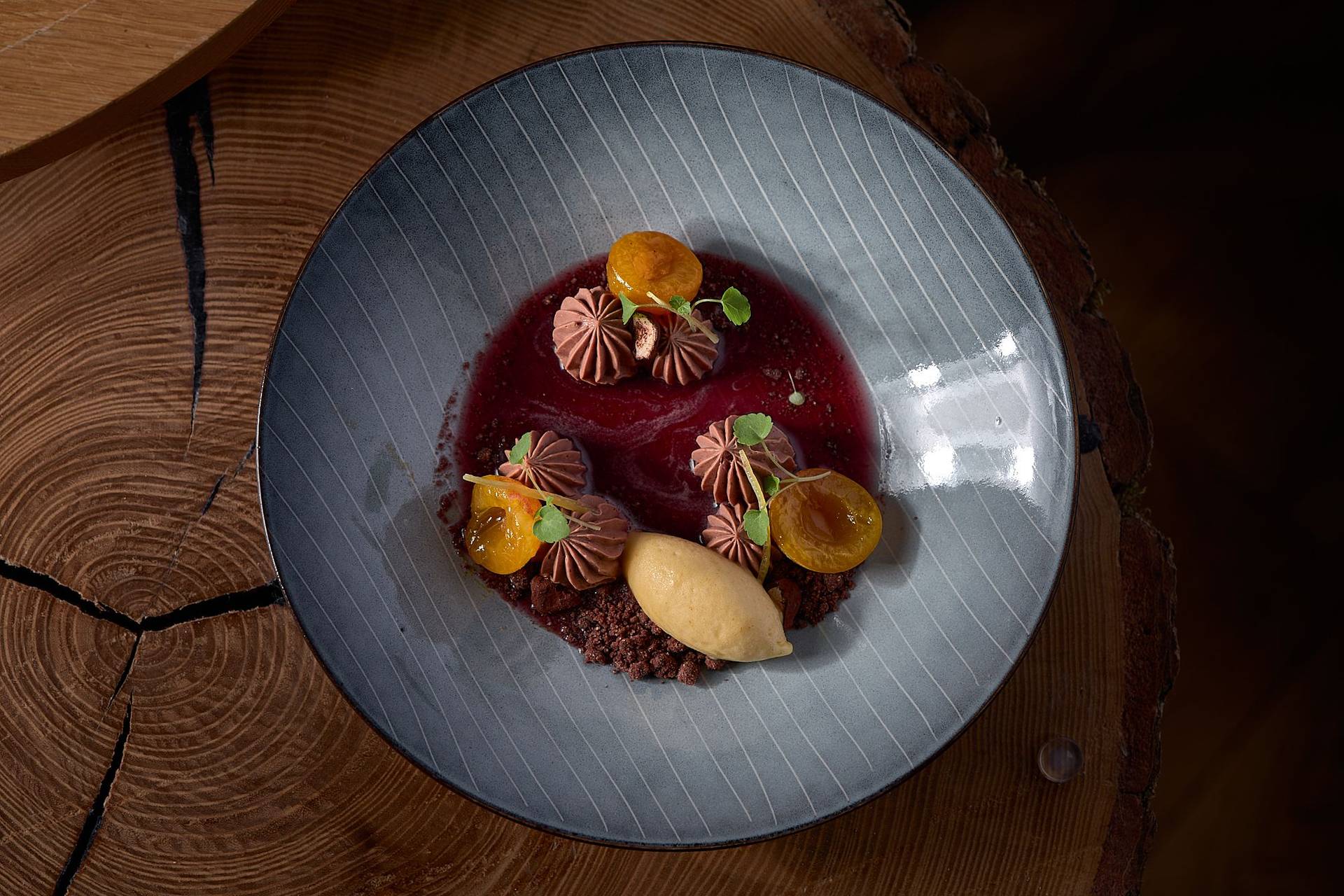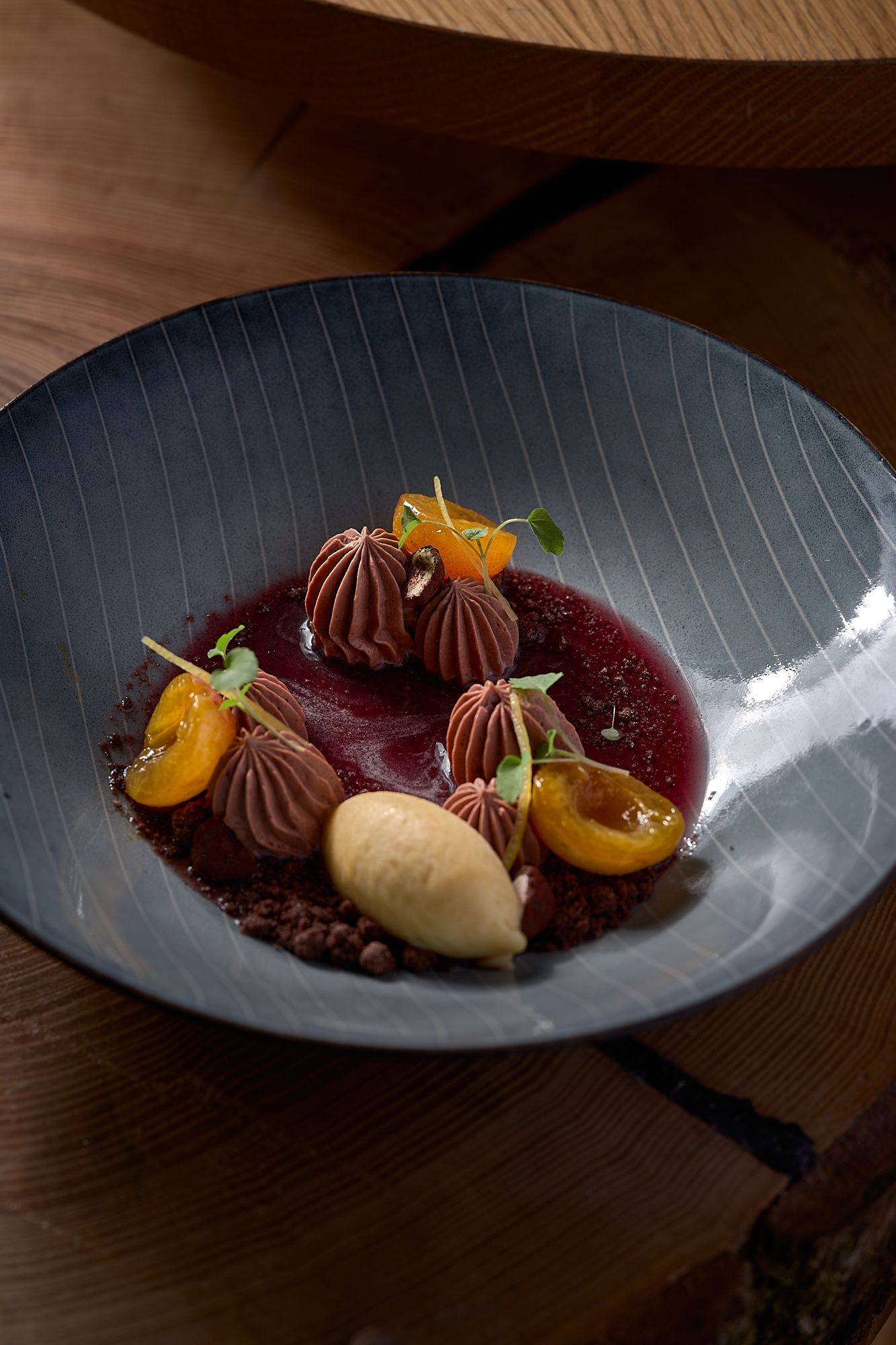 Now I have listed a few individual names, but an evening like this relies on so many unnamed helpers and people who run gastronomy with a lot of heart and soul, every single day. There are, for example, the motivated young helpers who assisted at all stations and were full of energy to help us guest chefs, or the patient team at the bar who looked after our well-being until late in the evening, the hard-working people at the dishwasher who always had a smile on their face even with a mountain of dishes in front of them. That's what I understand by warm hospitality and that's what makes the Lumi Kitchen Party special for us guests, too, and why we like to come back to the Seezeitlodge at the Bostalsee.
Thank you very much!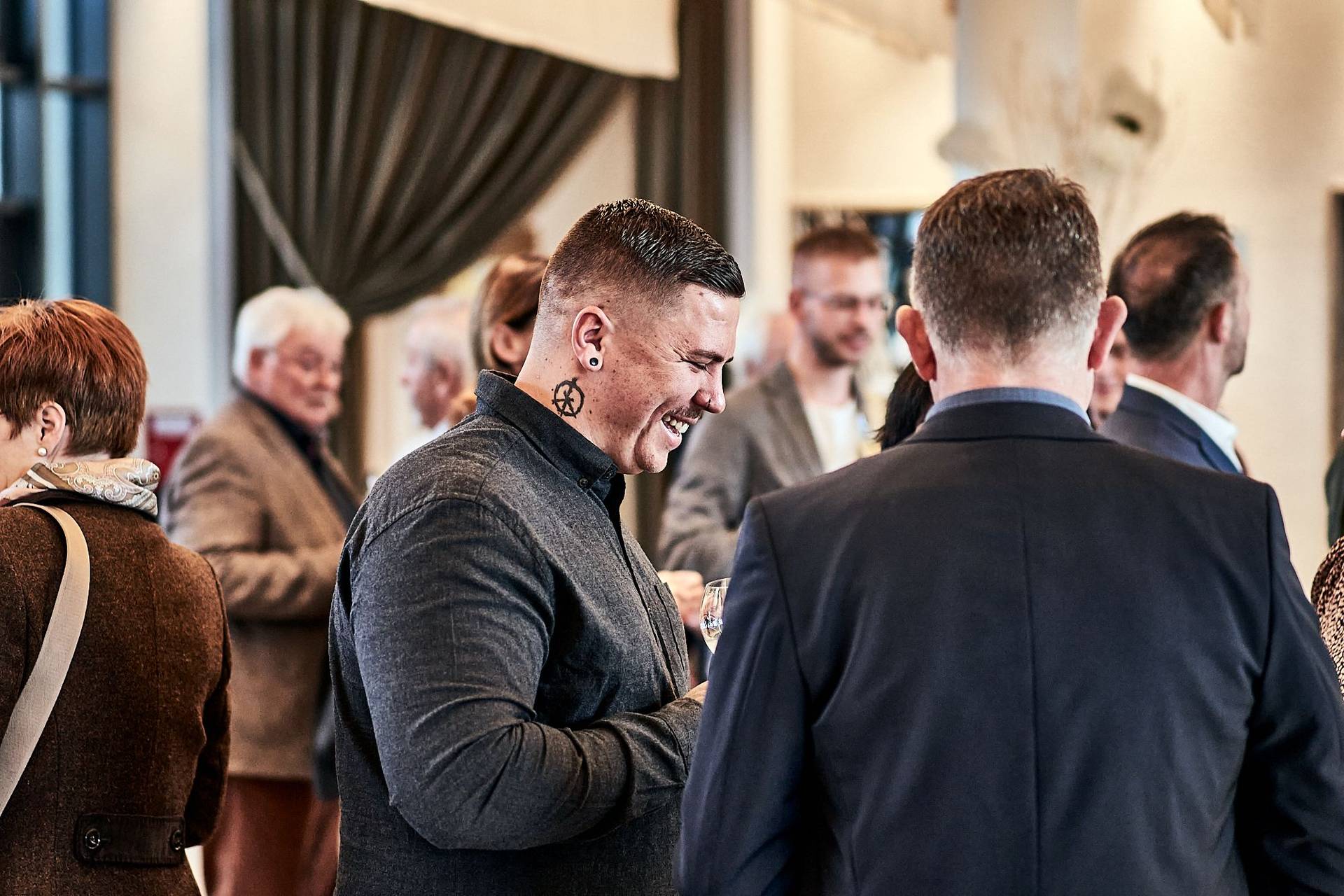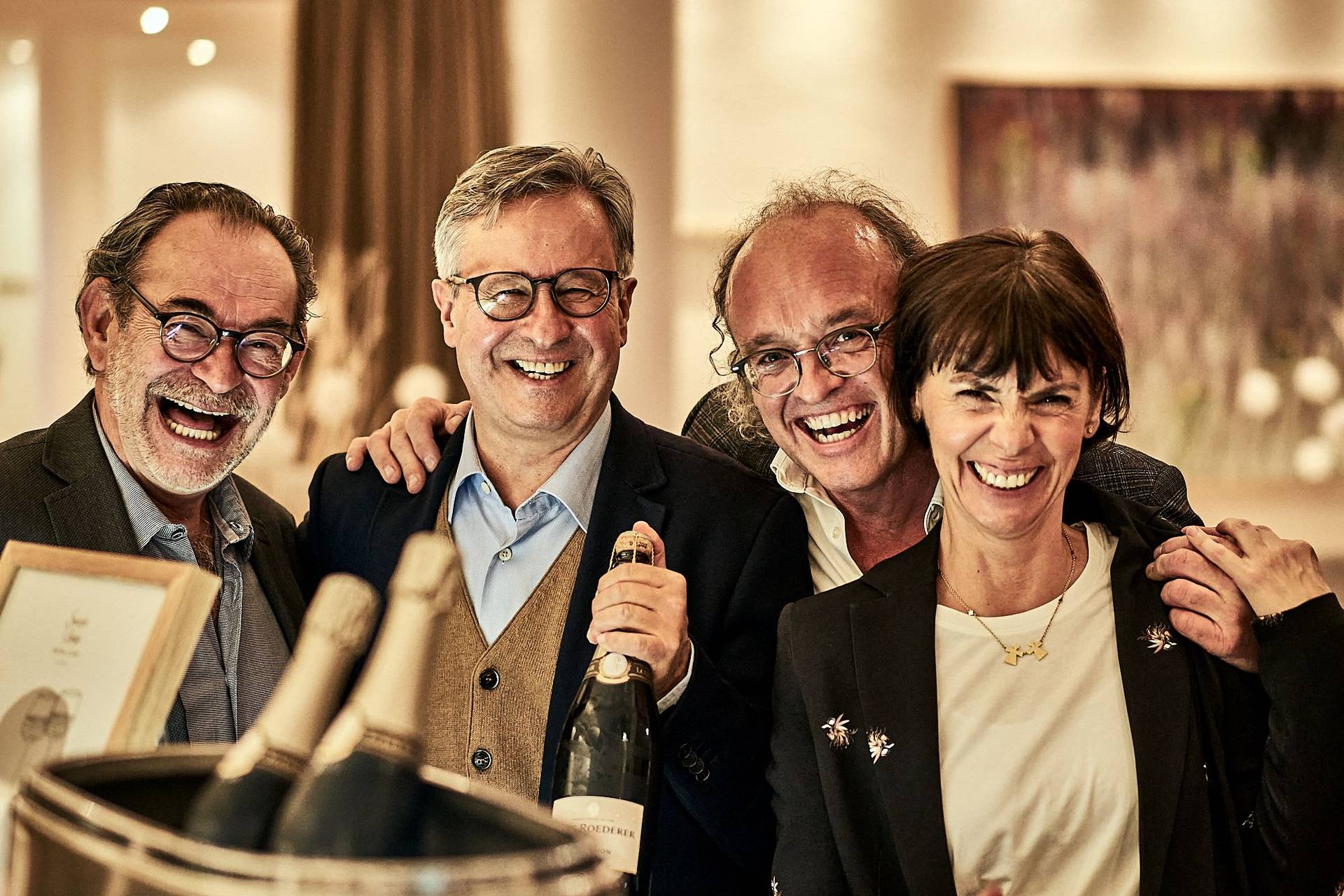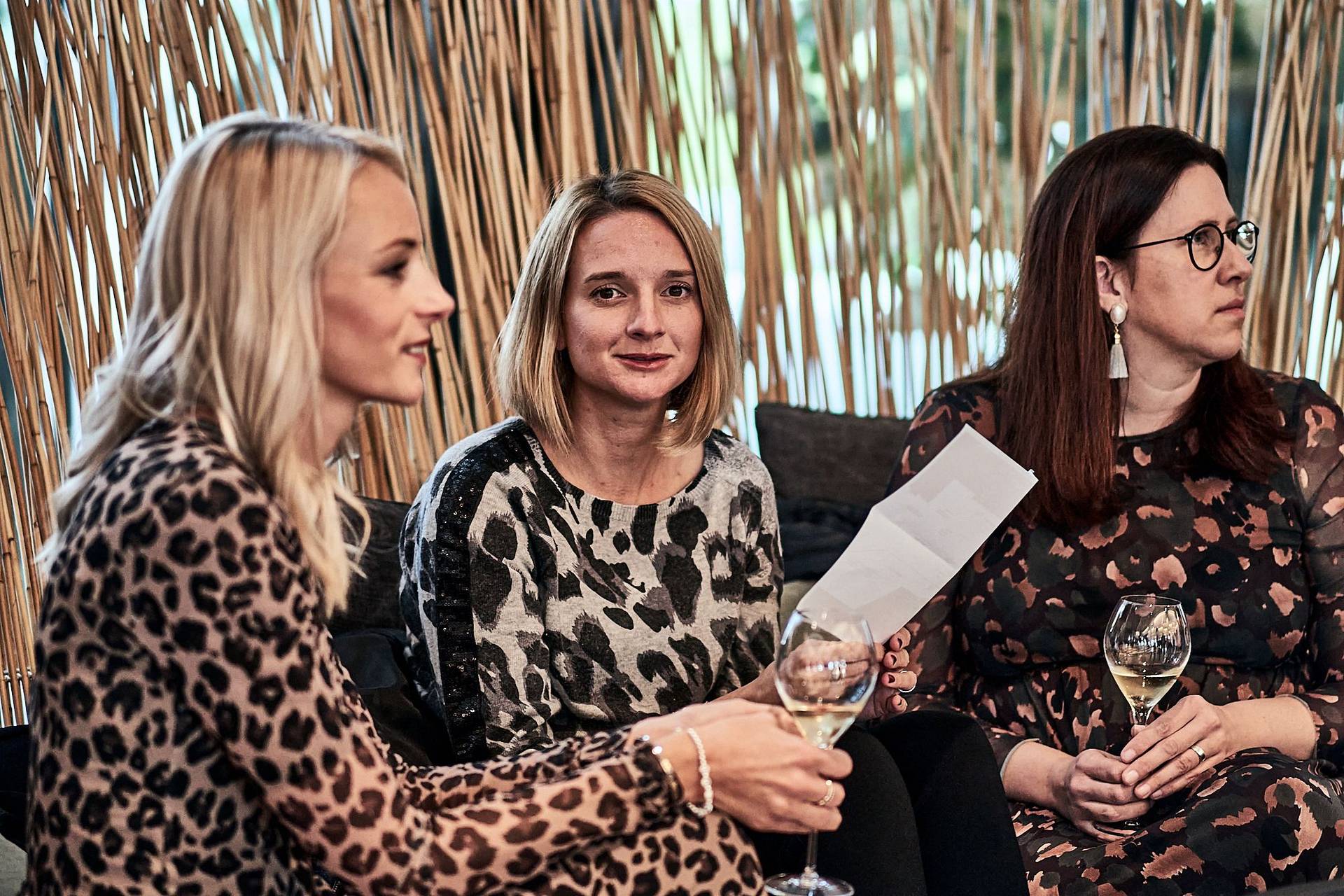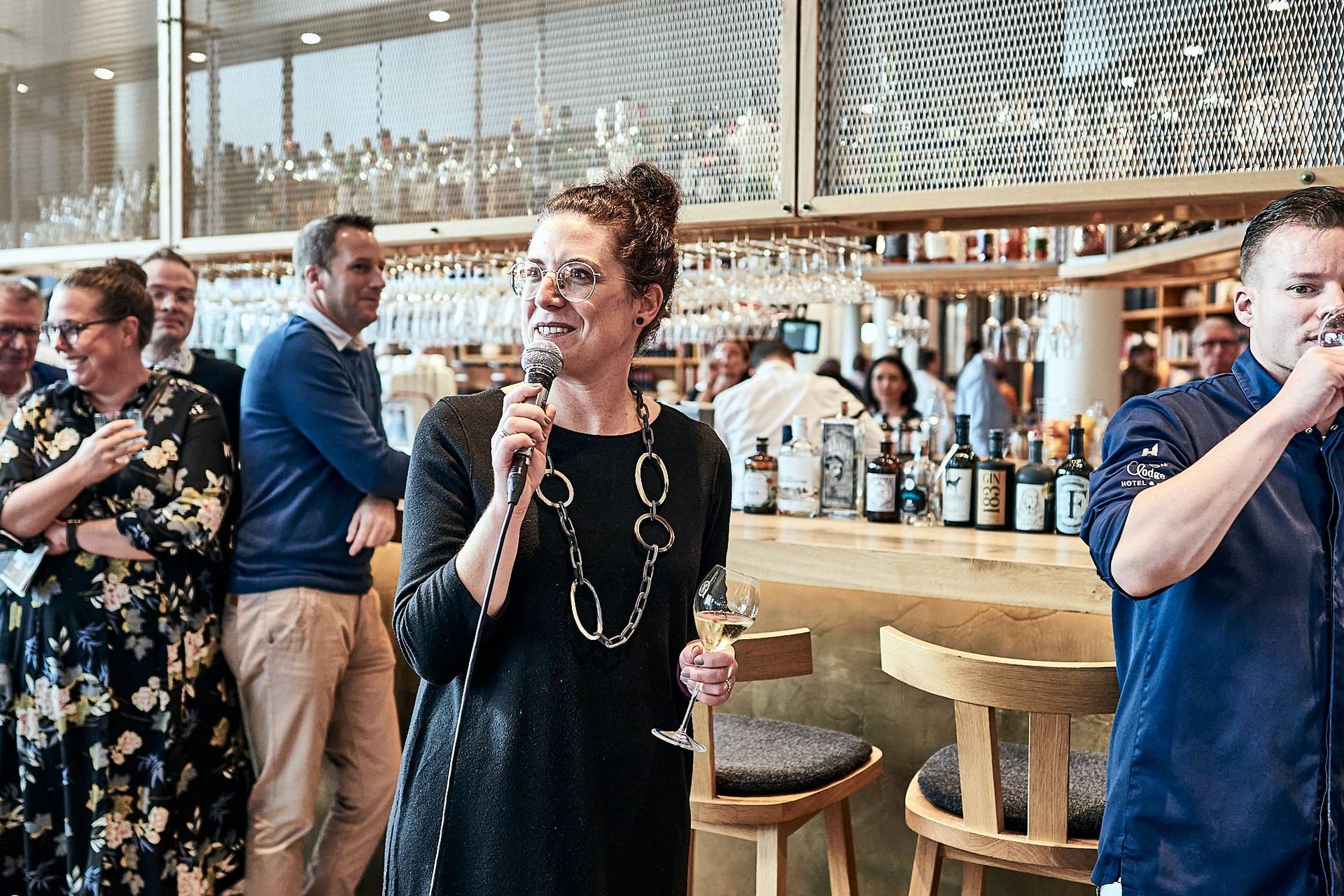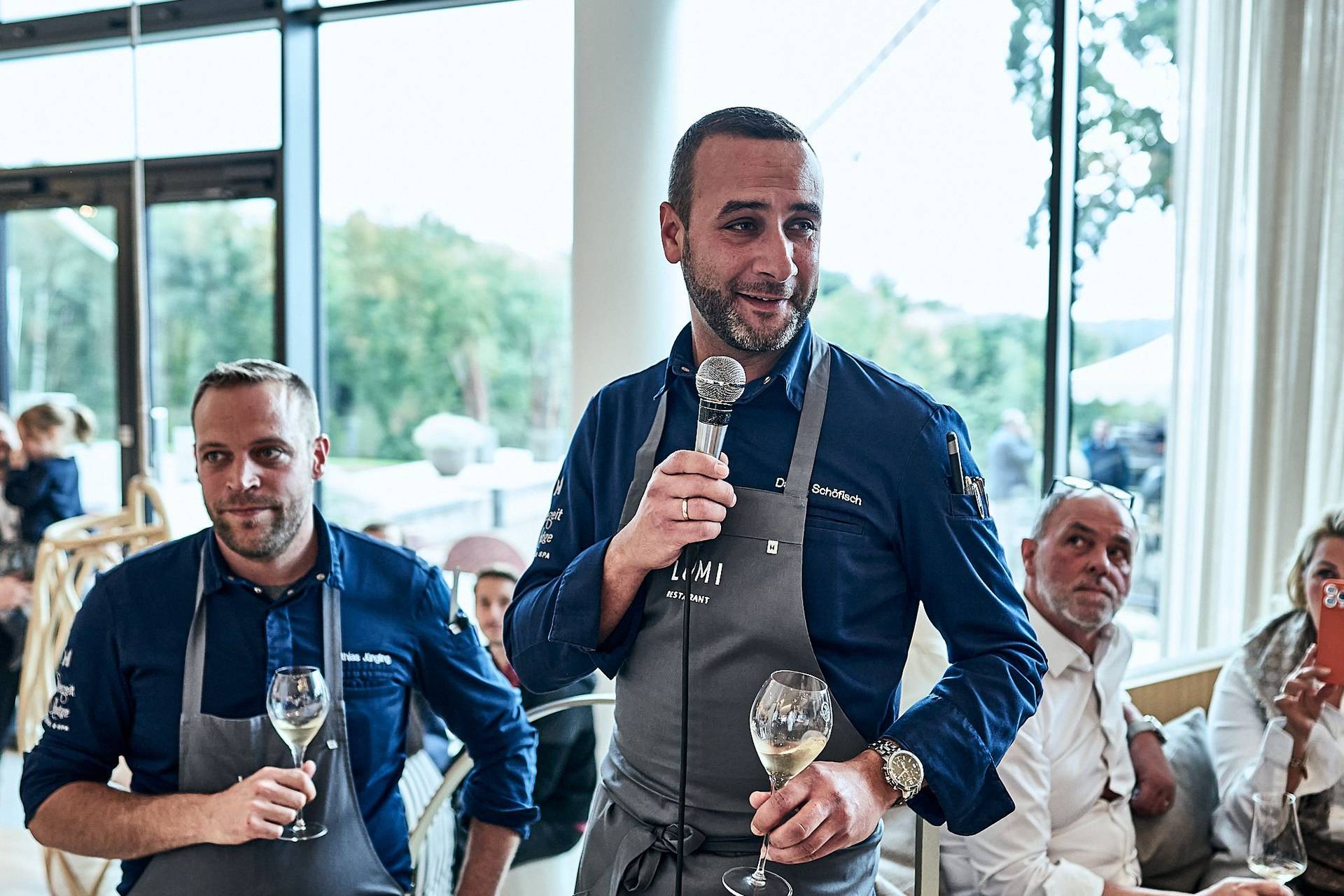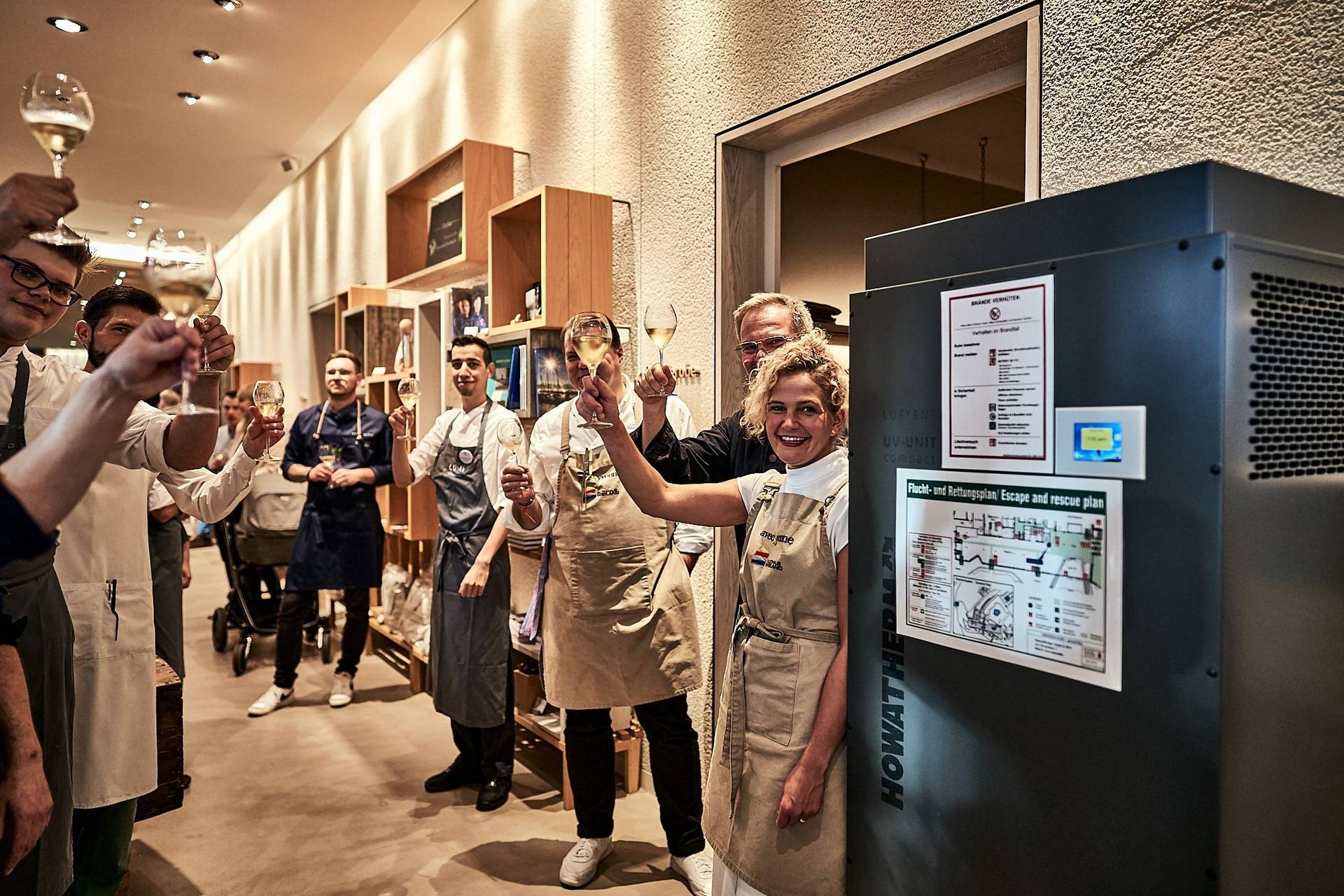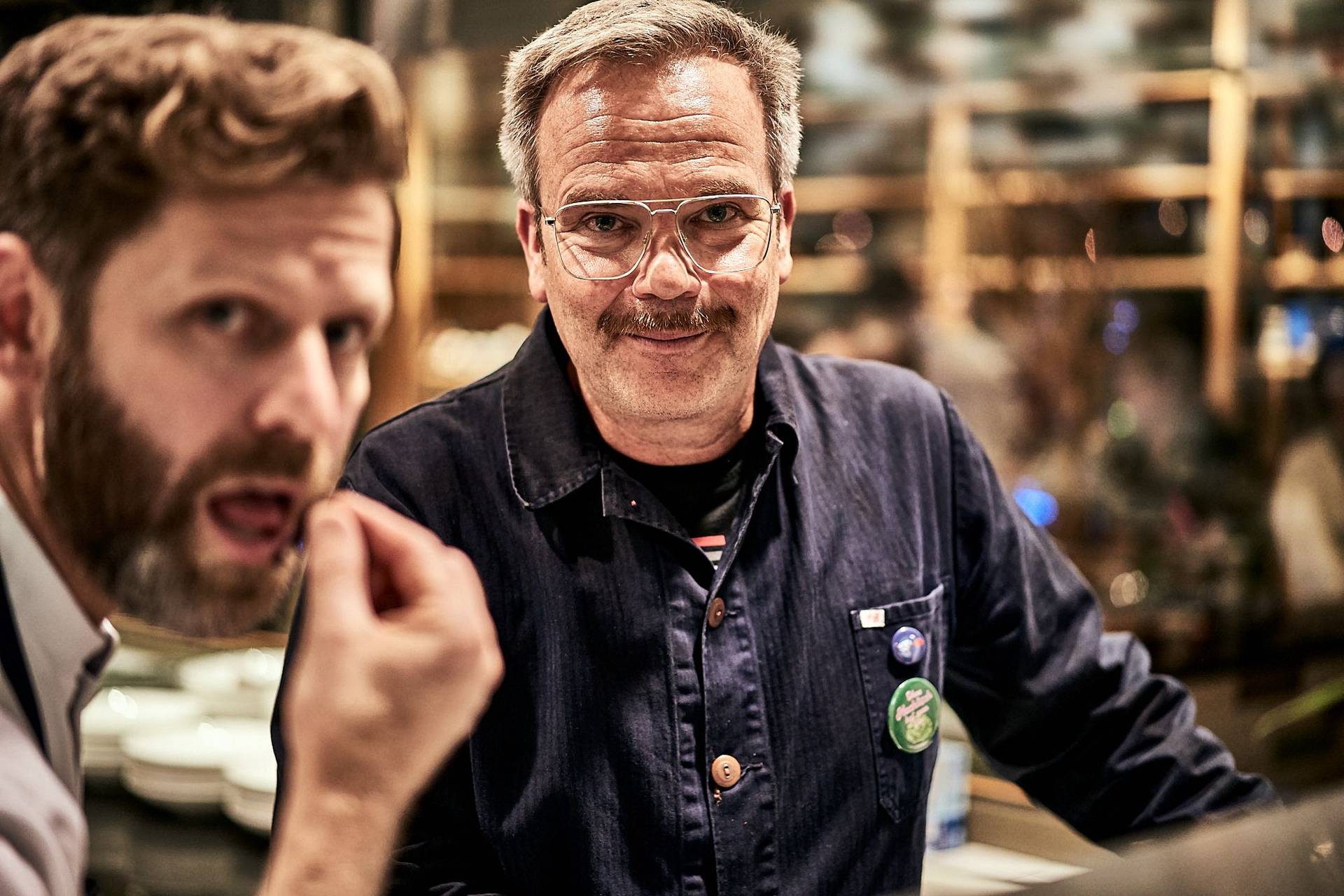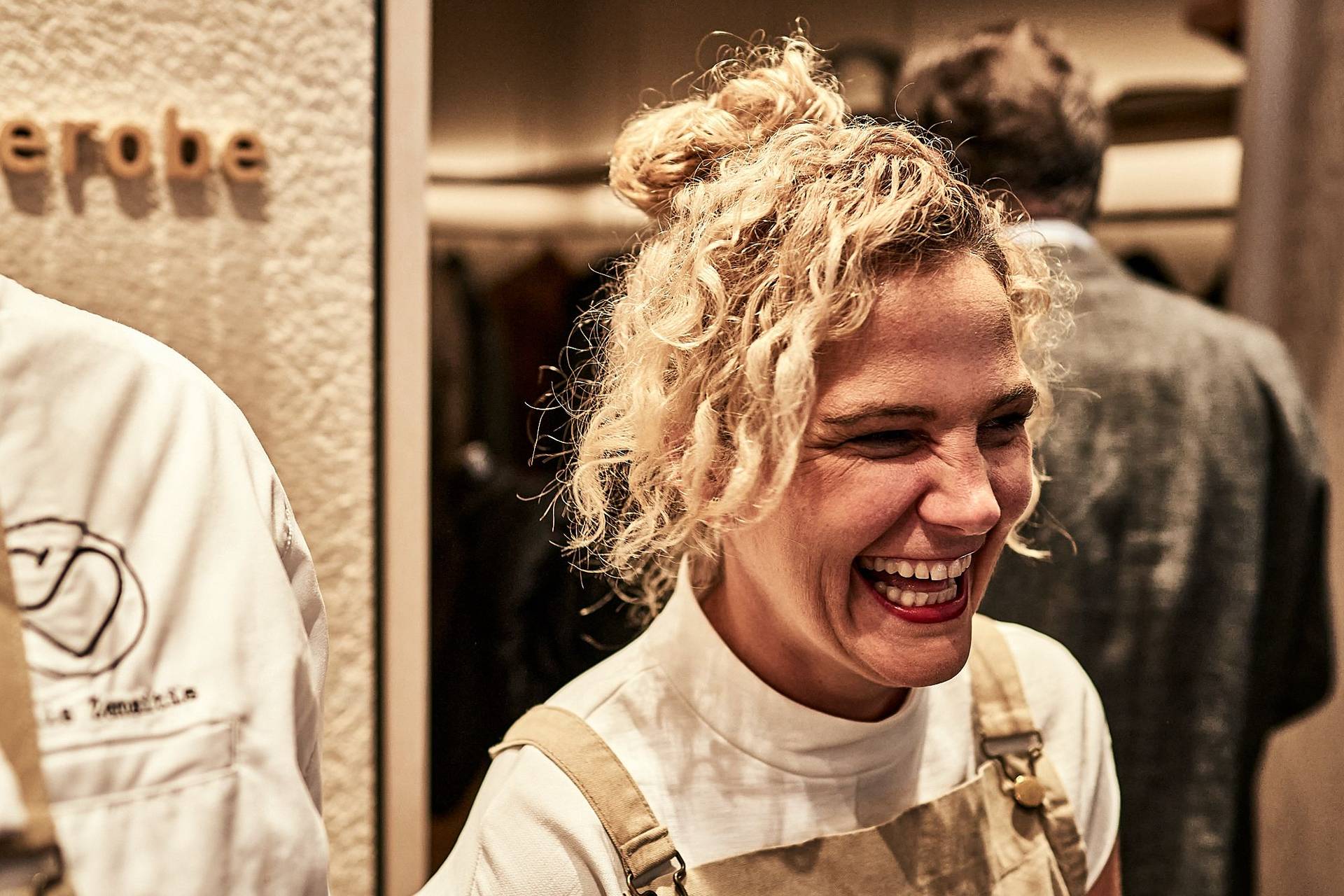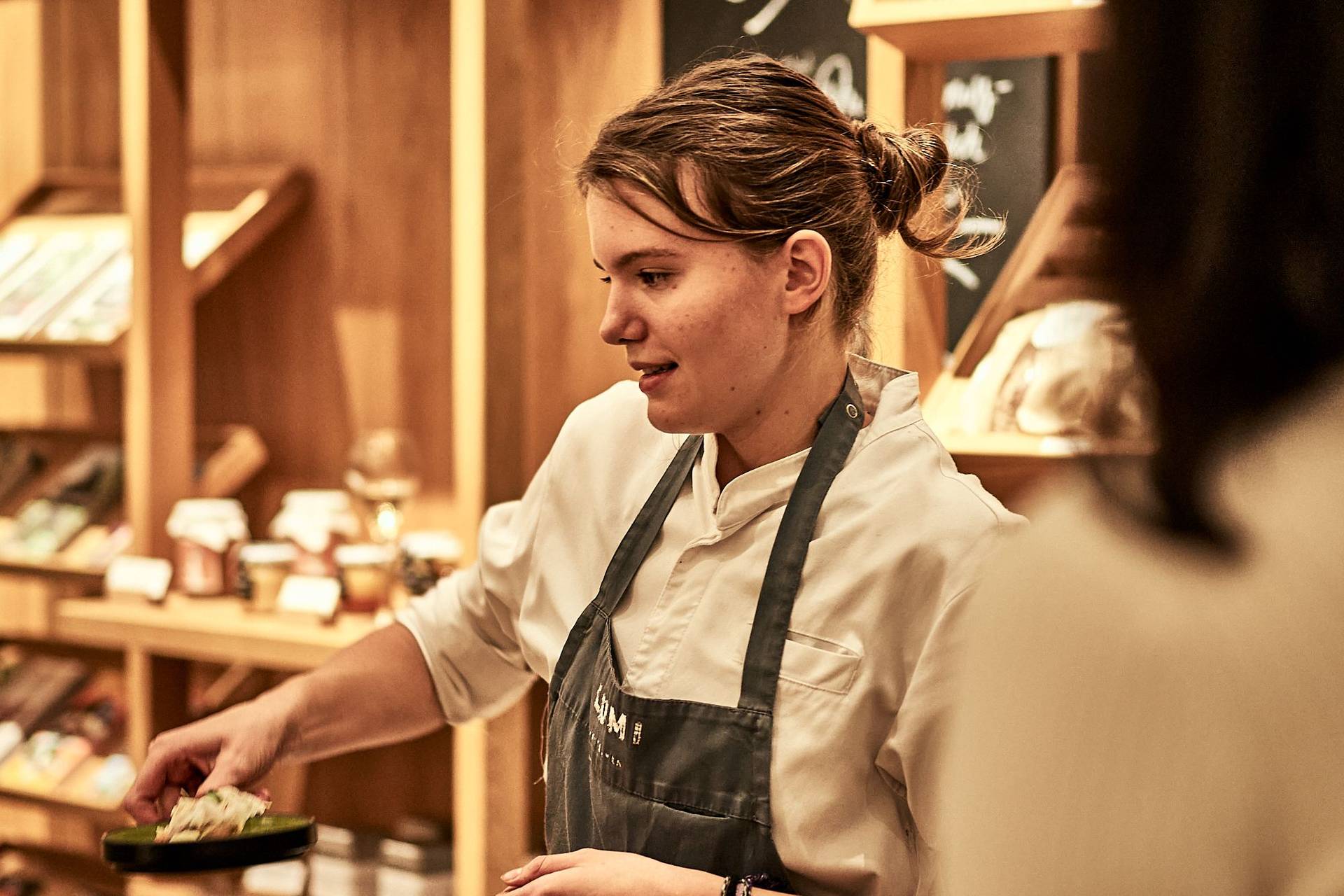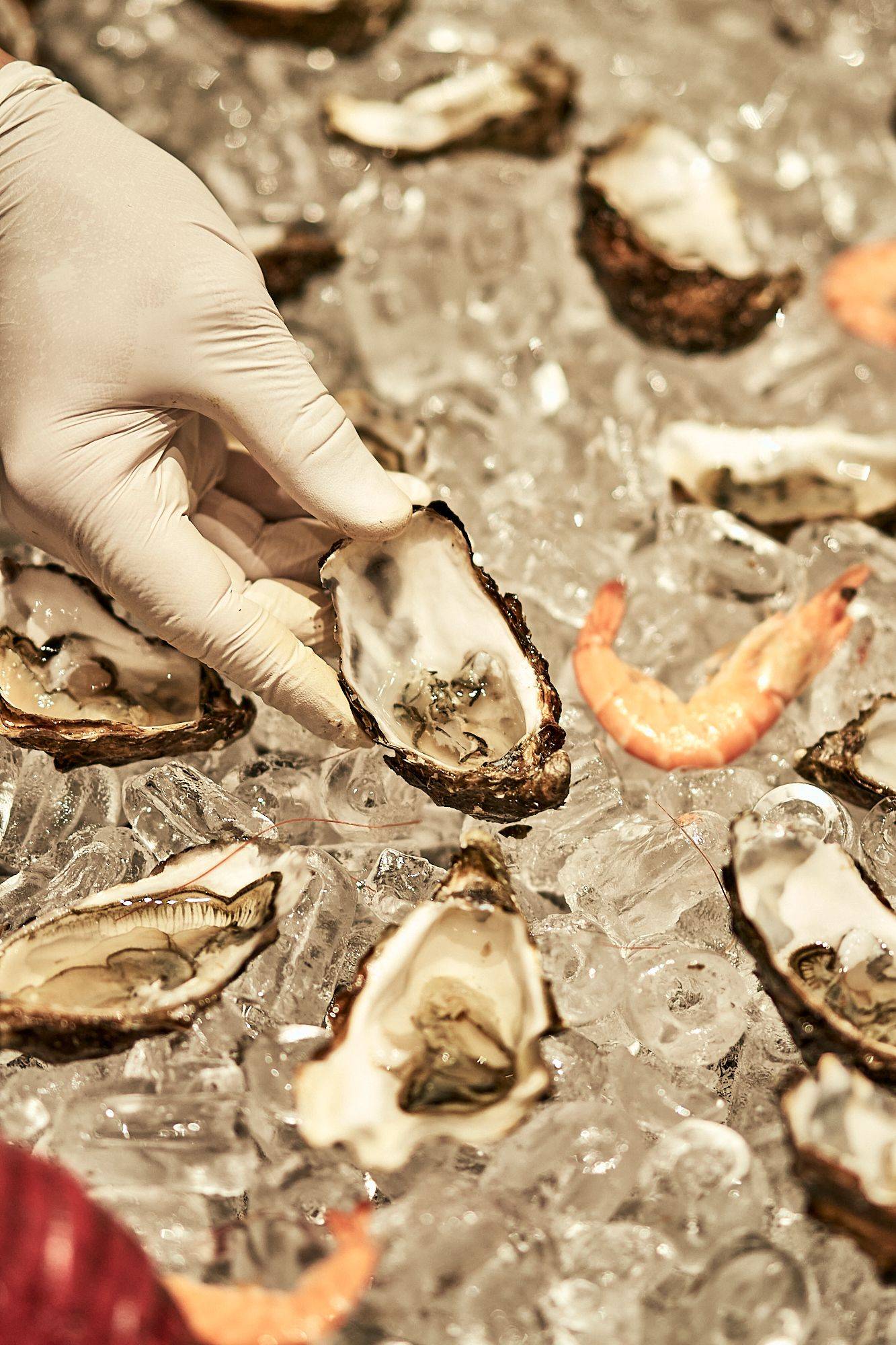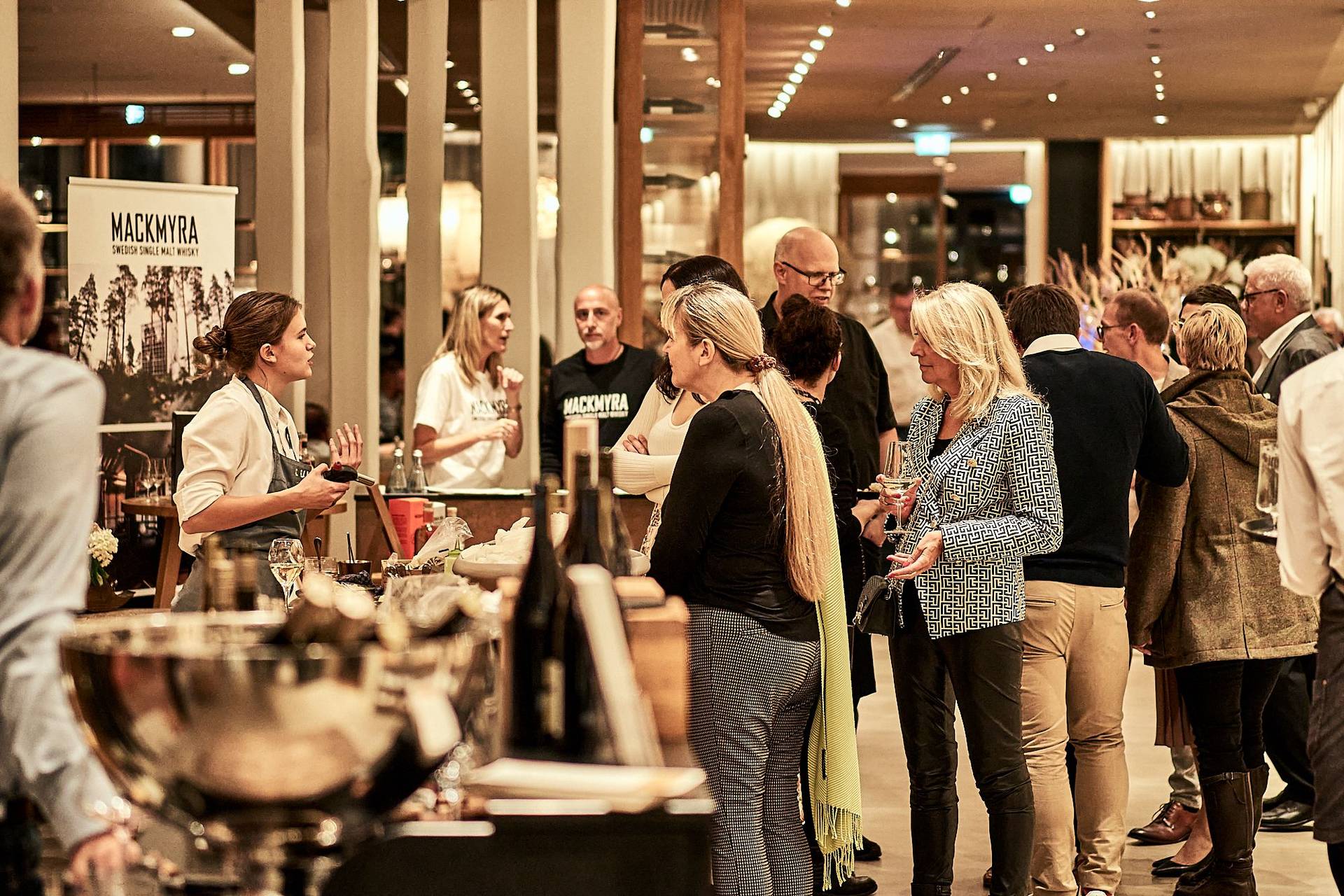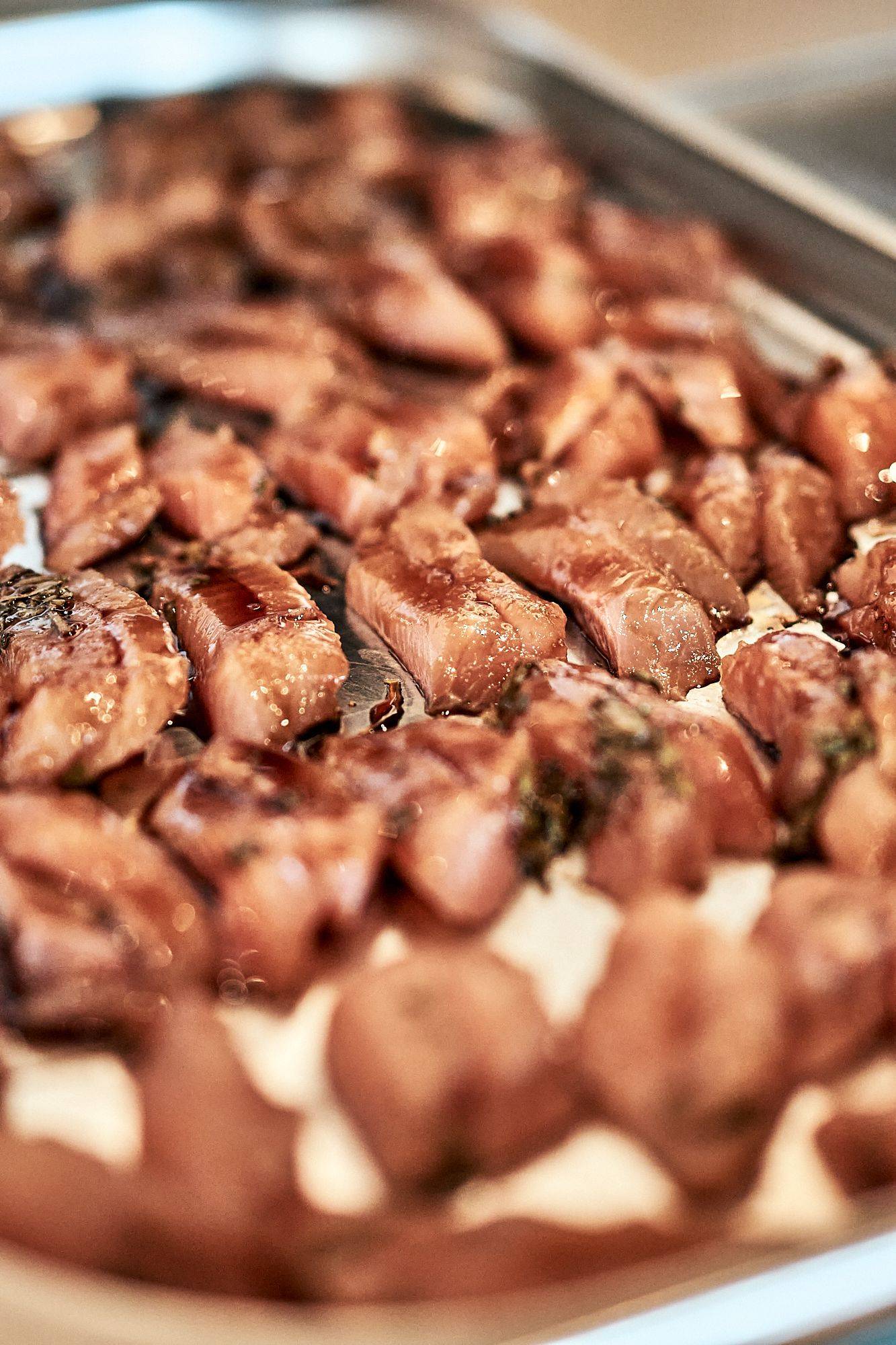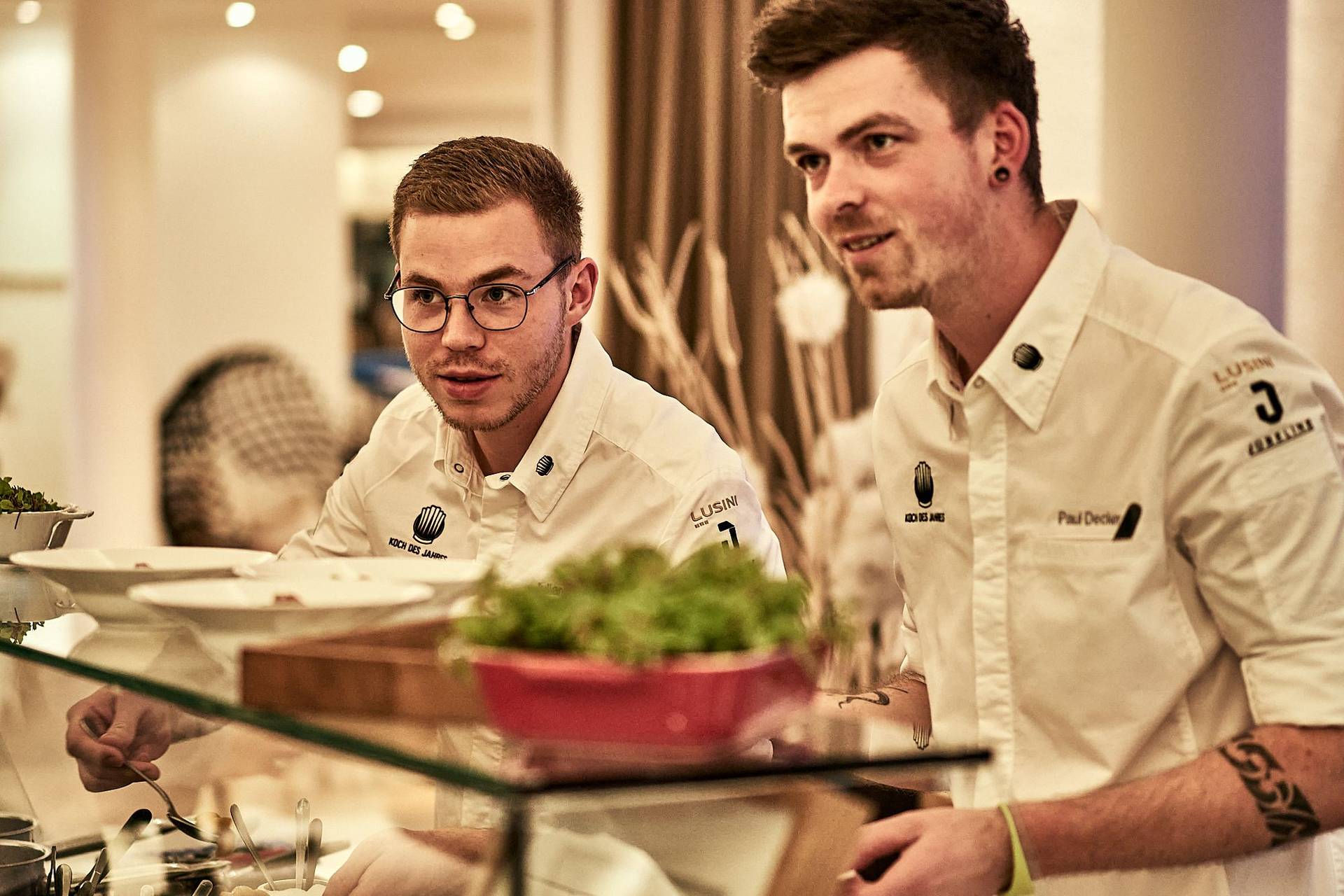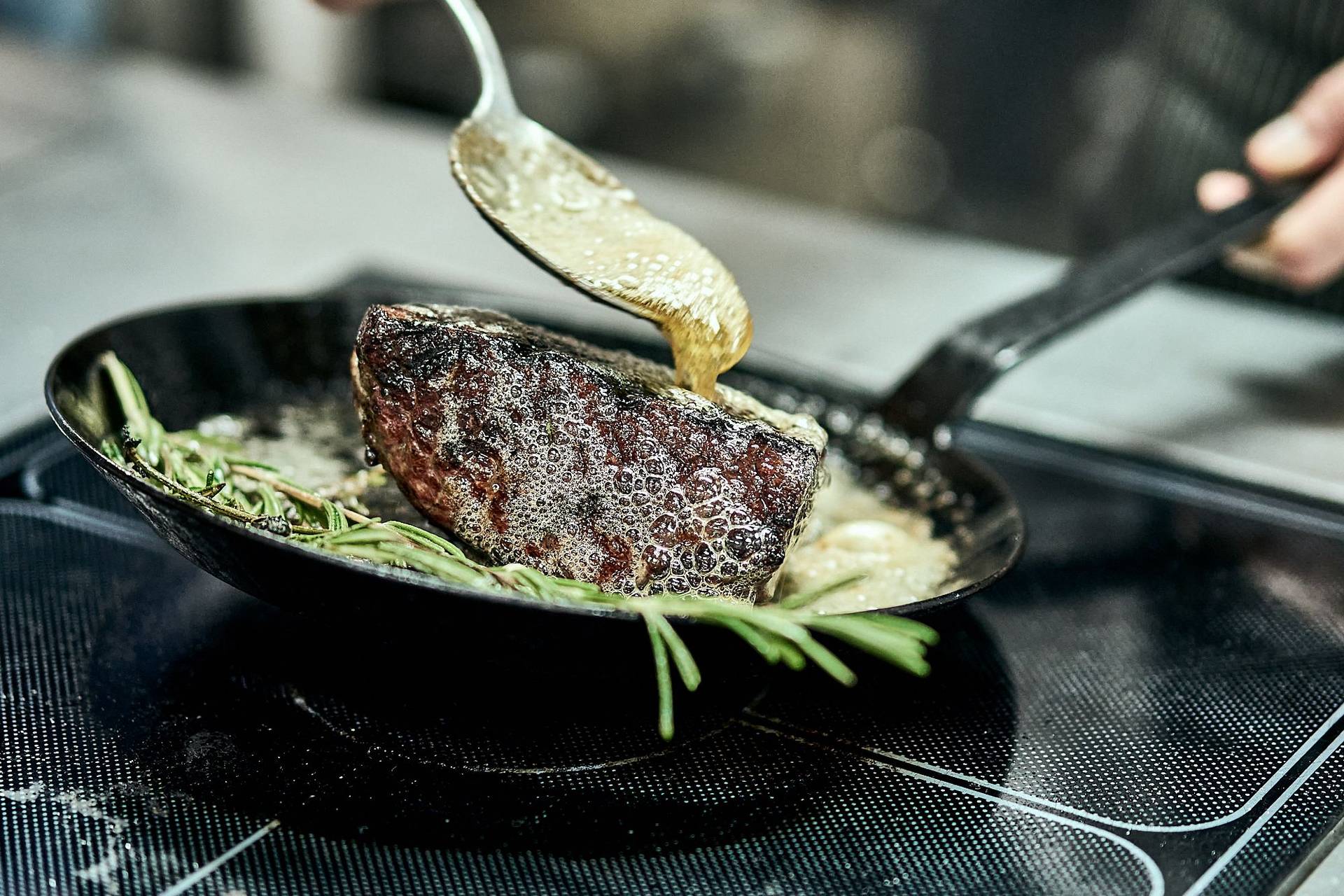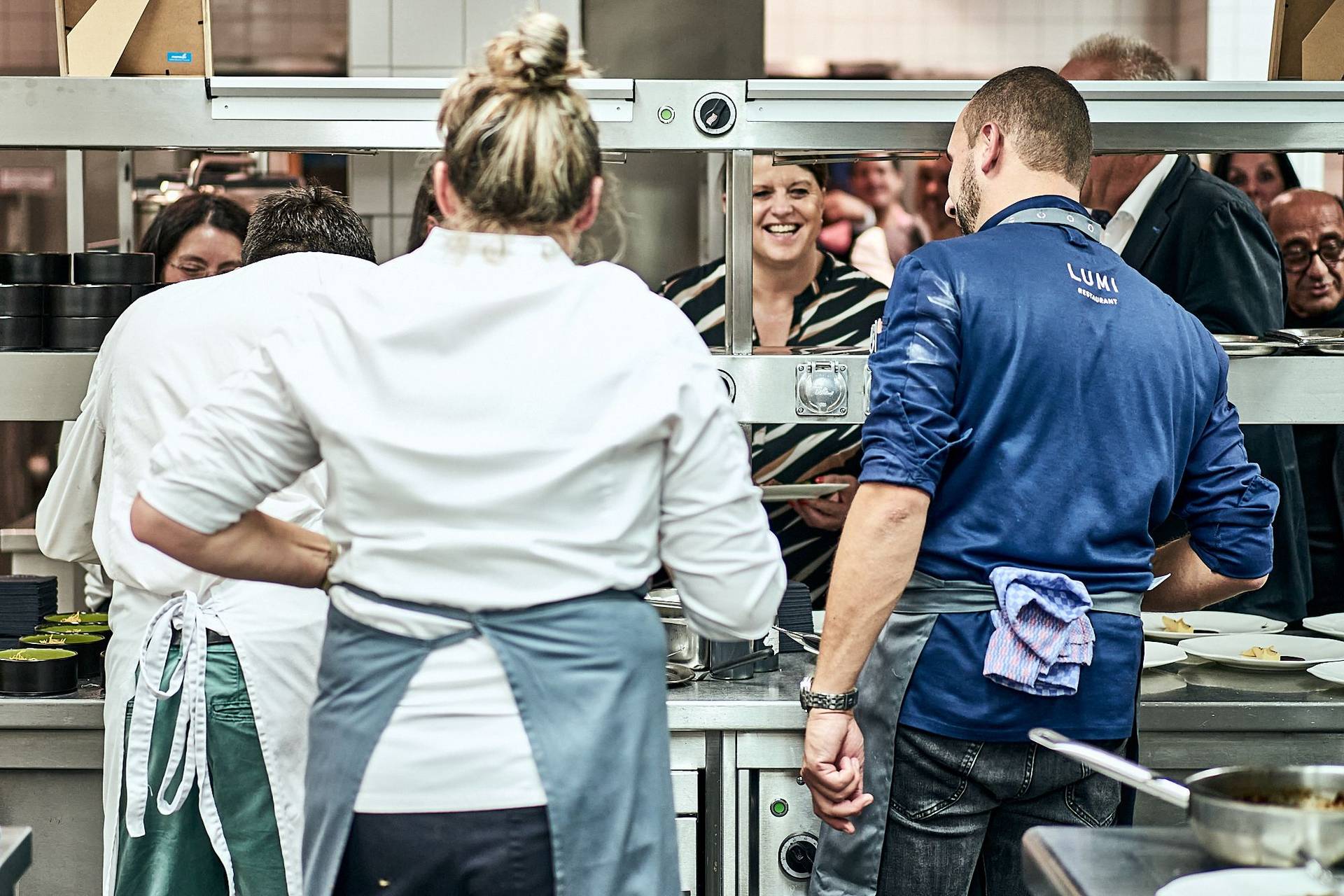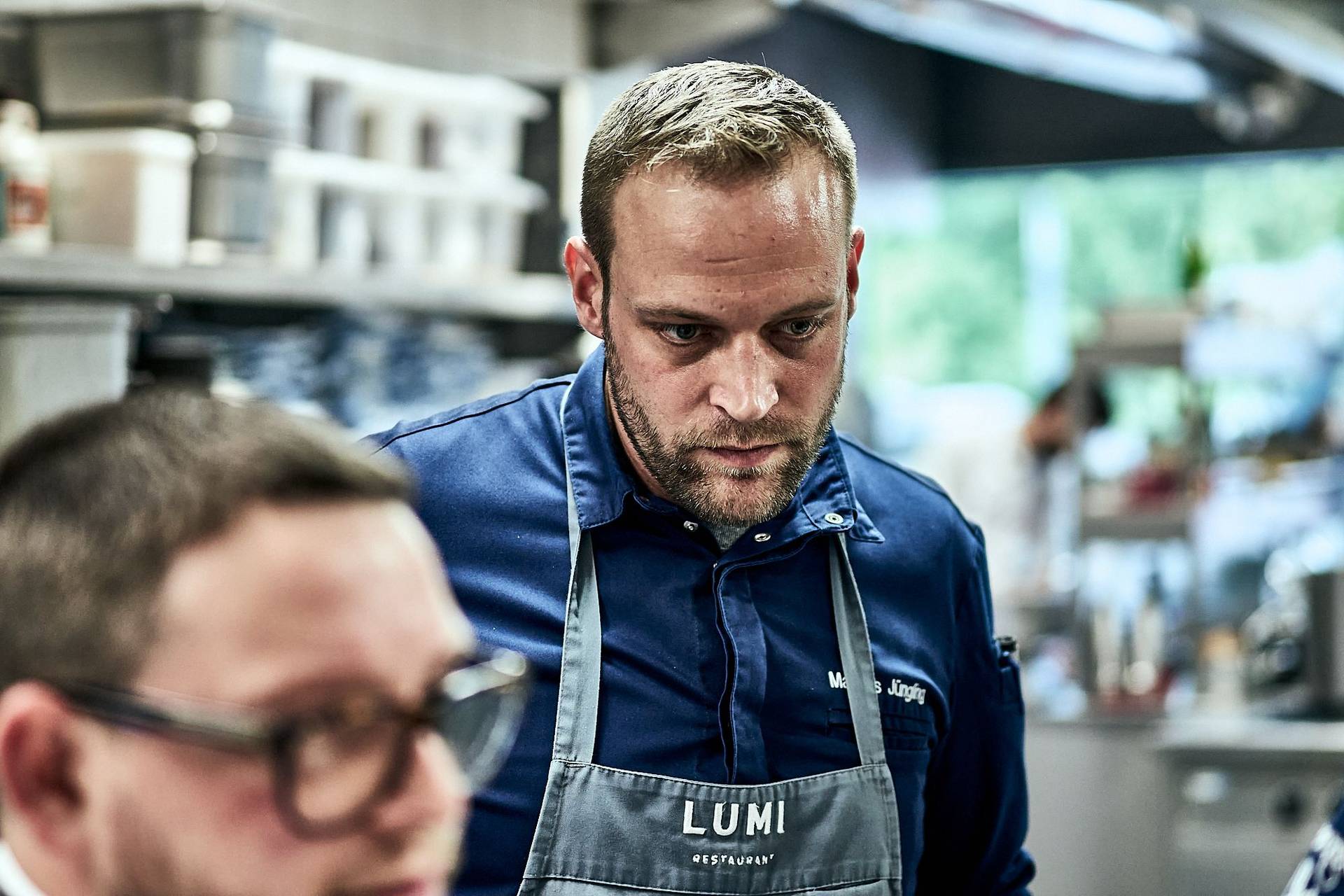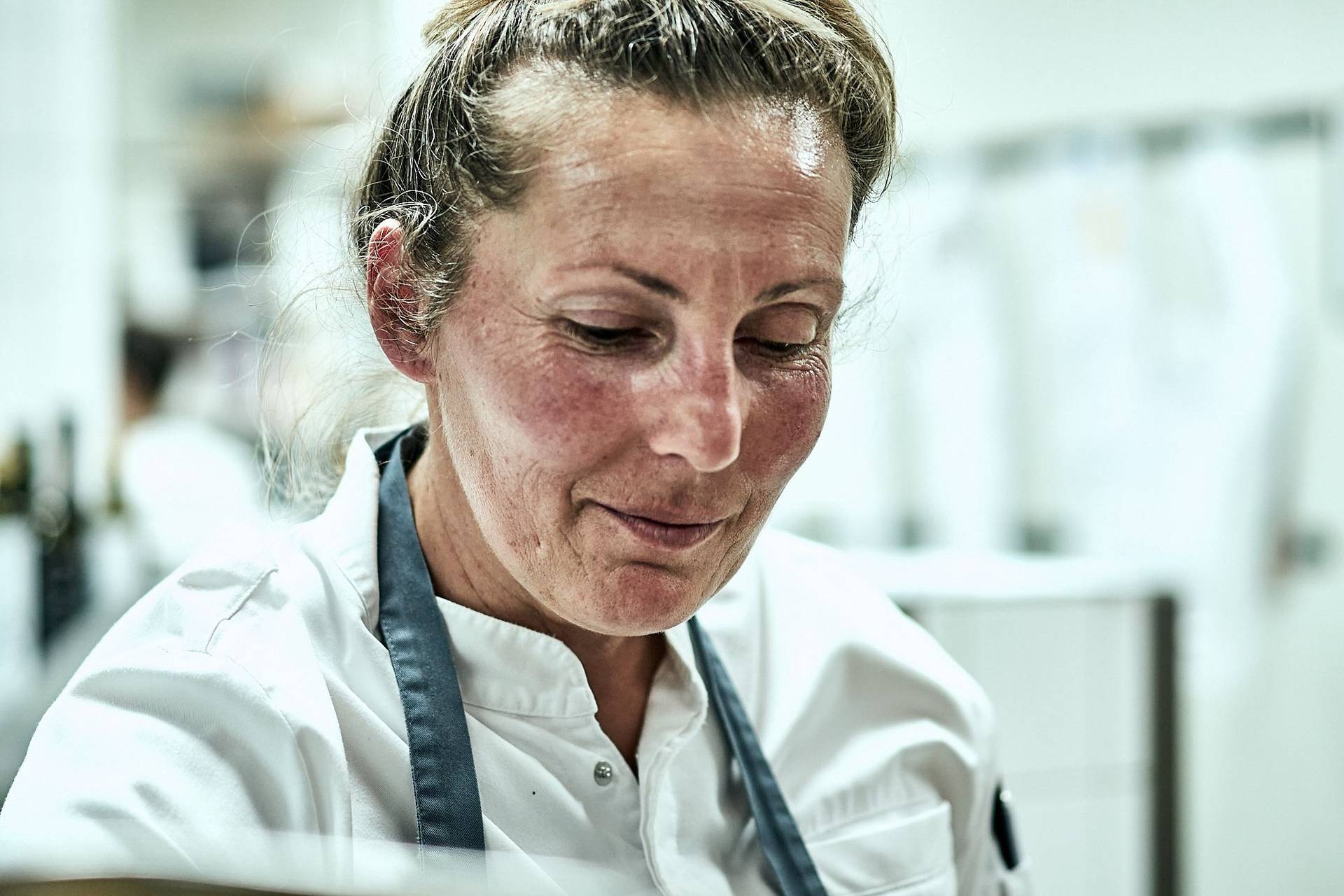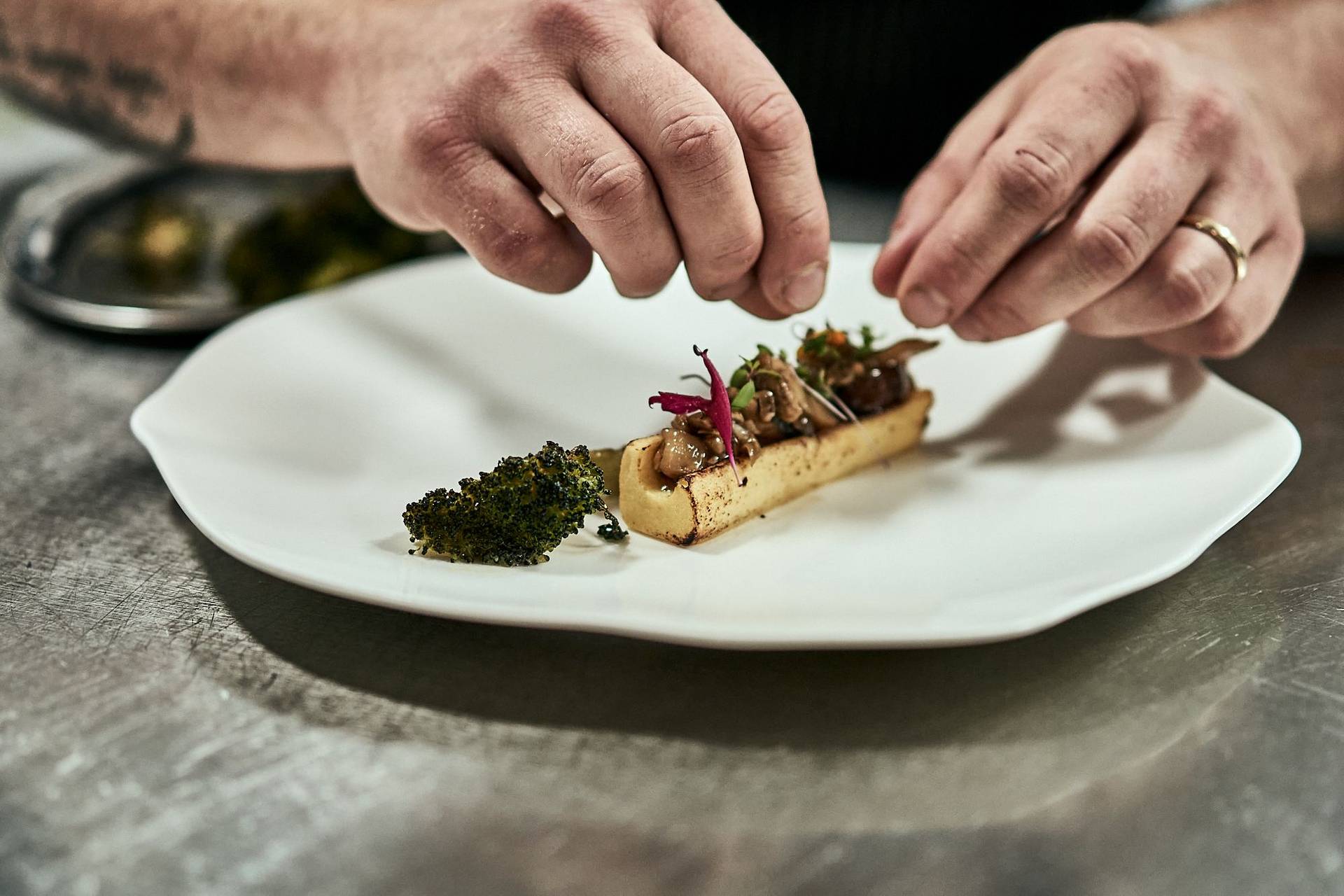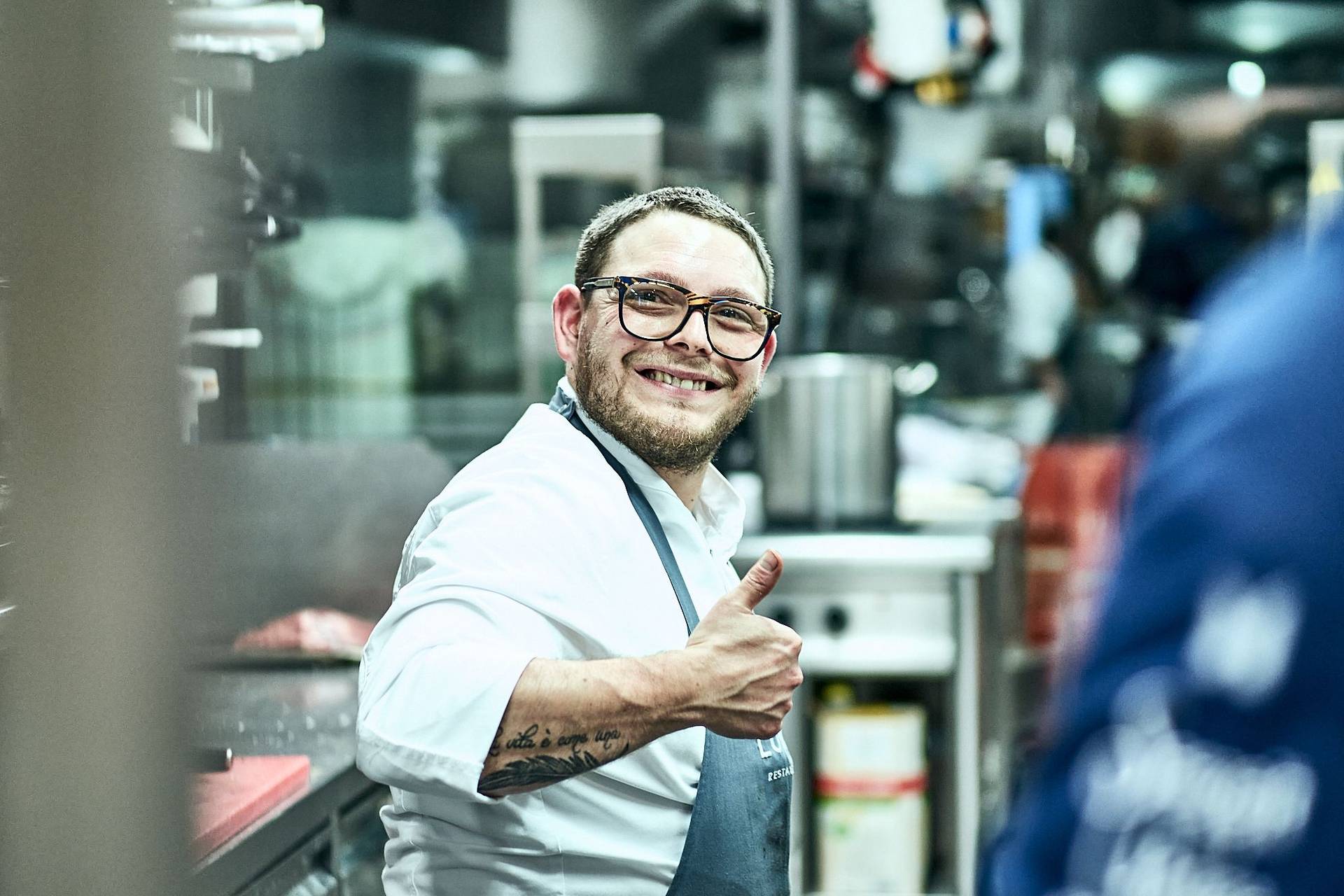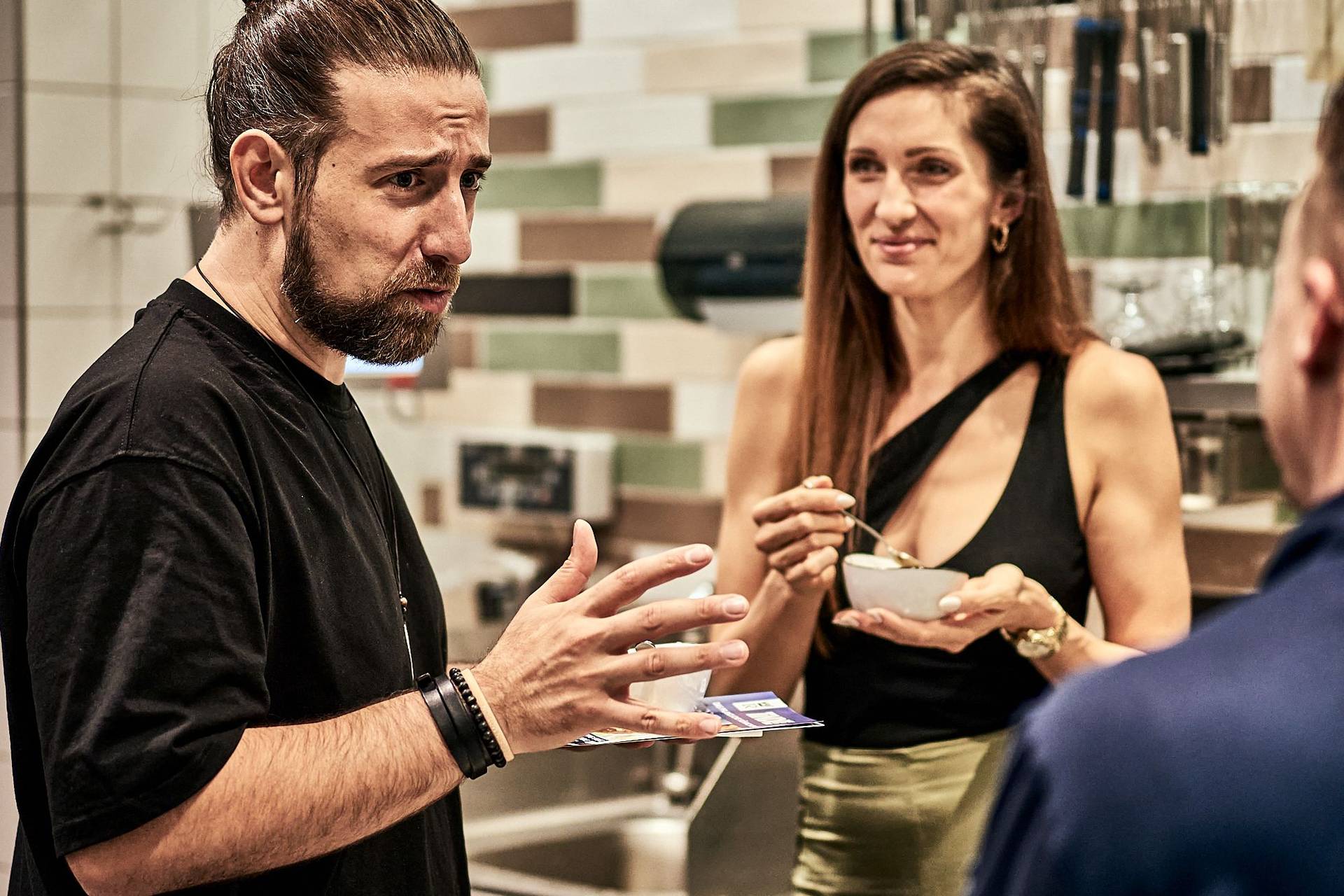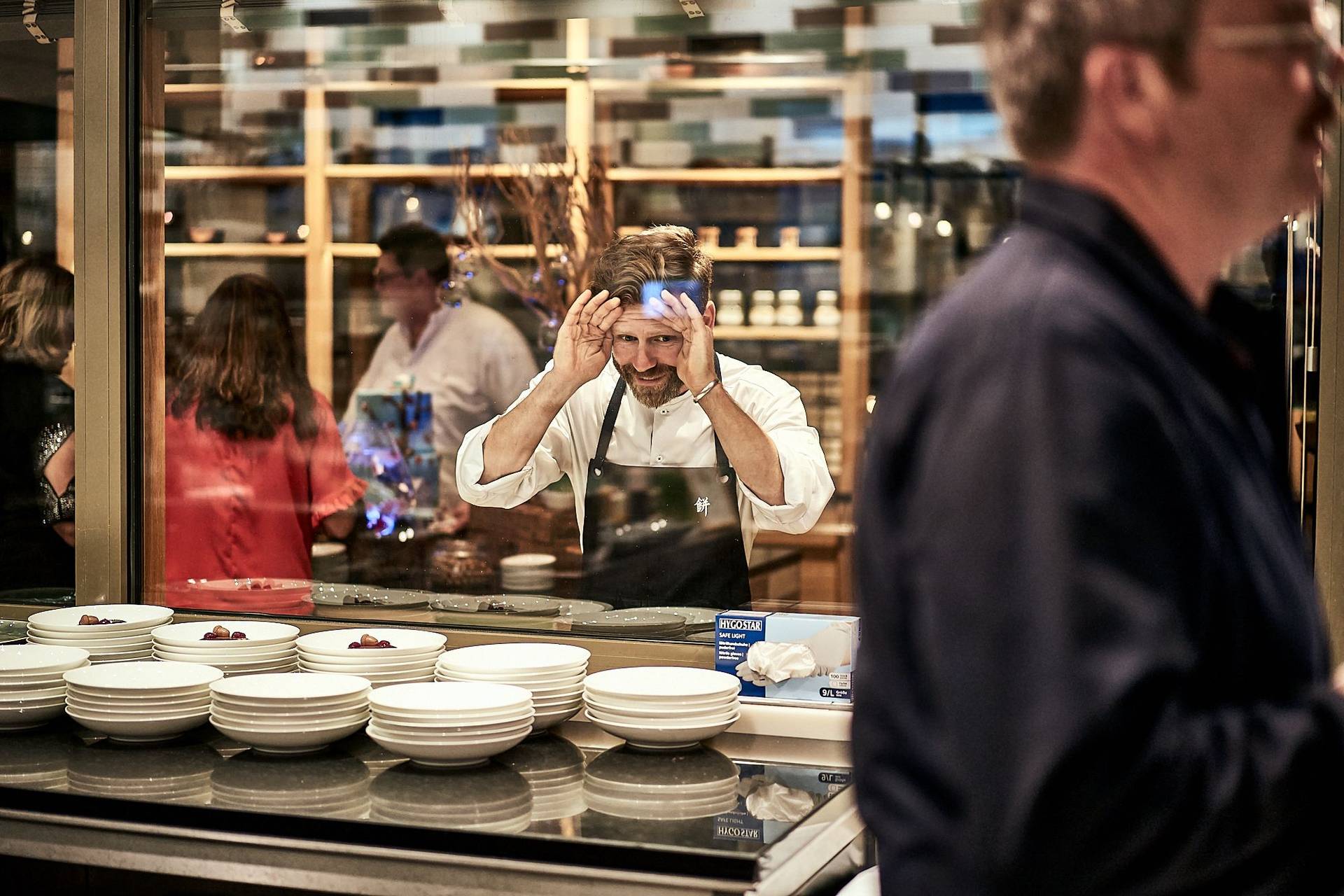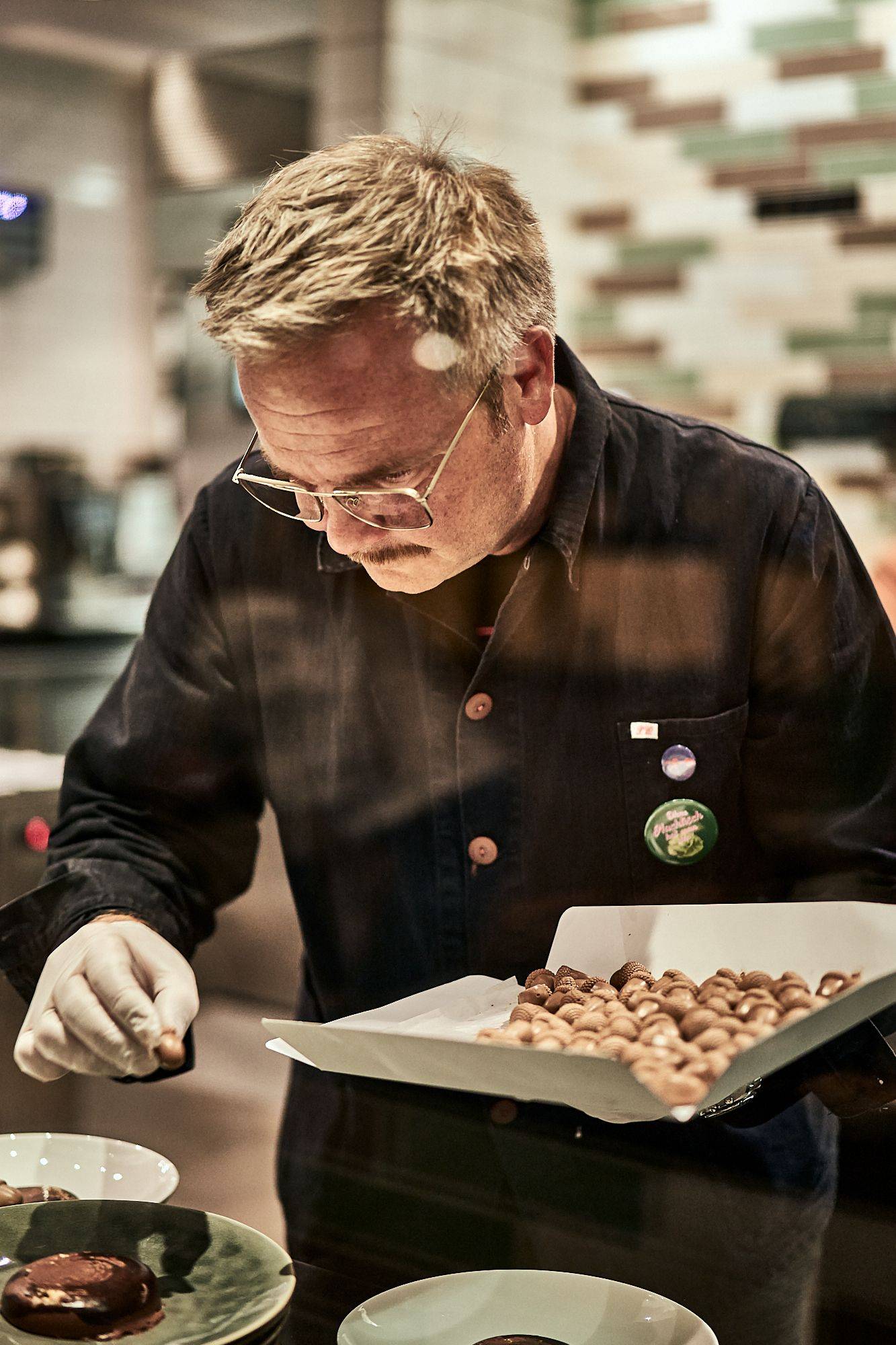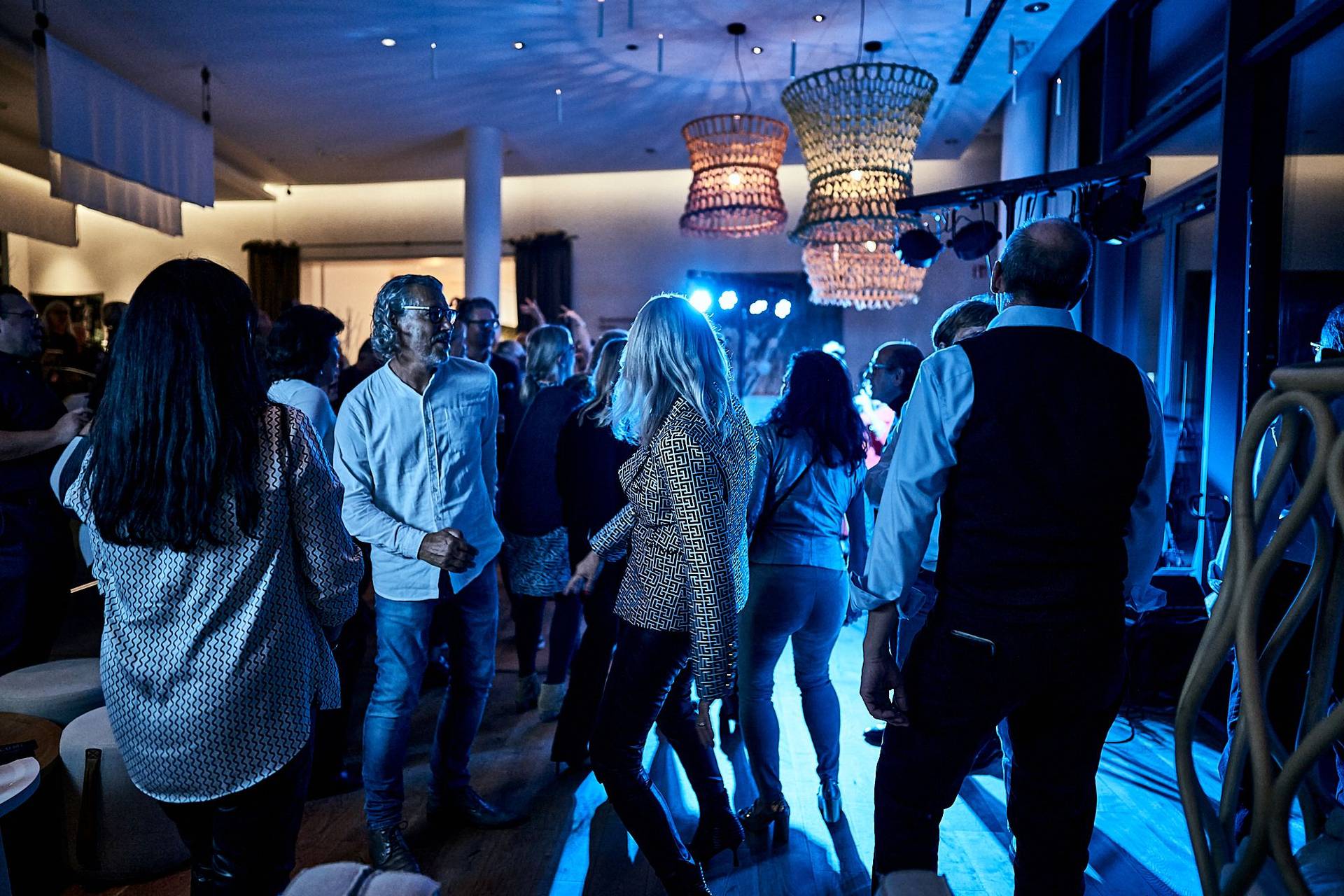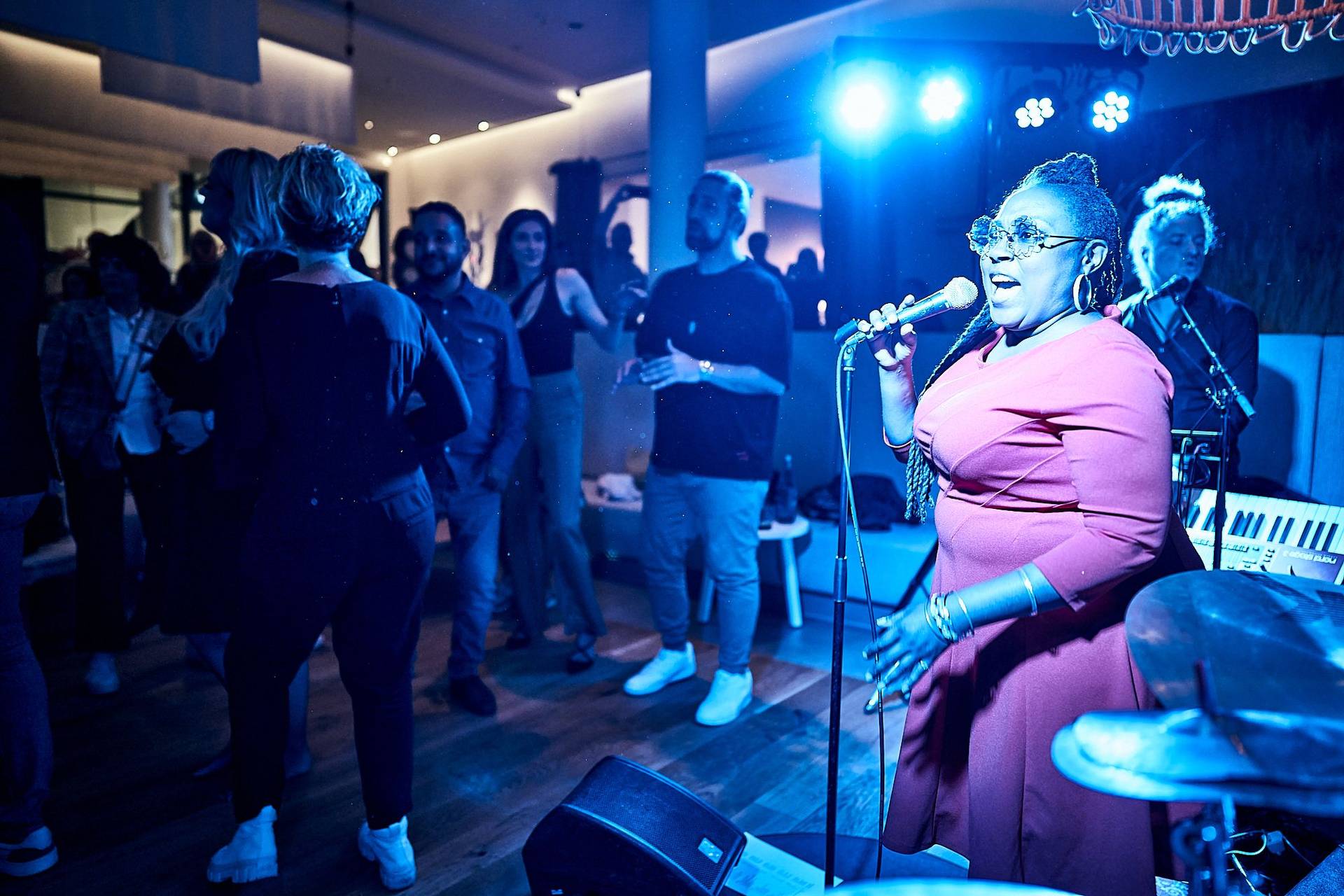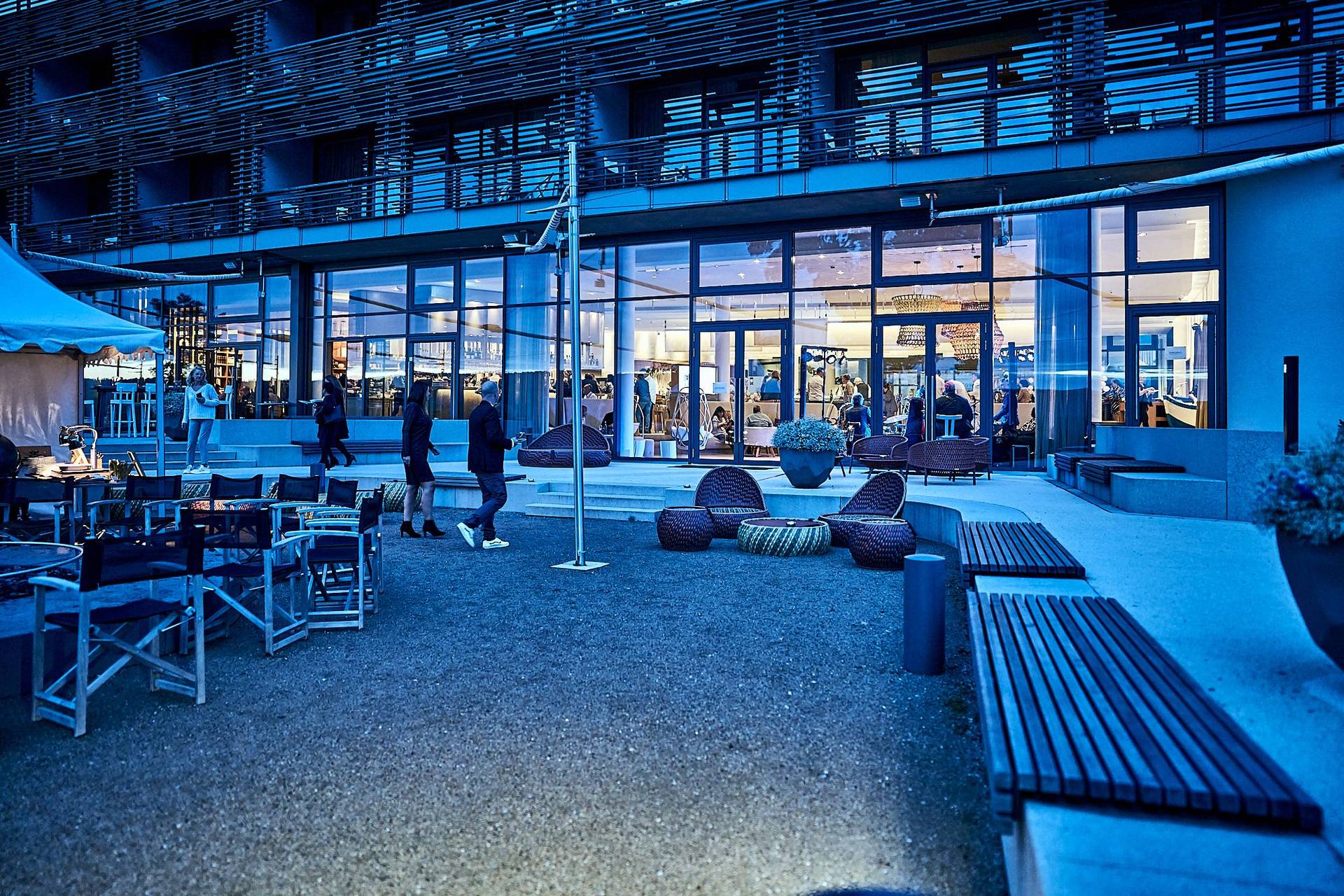 Newsletter
Can't get enough?
Get some secret ingredients through our newsletter!