Recipe
Pasta with Chicory, Orange, Goat Cheese & Candied Walnuts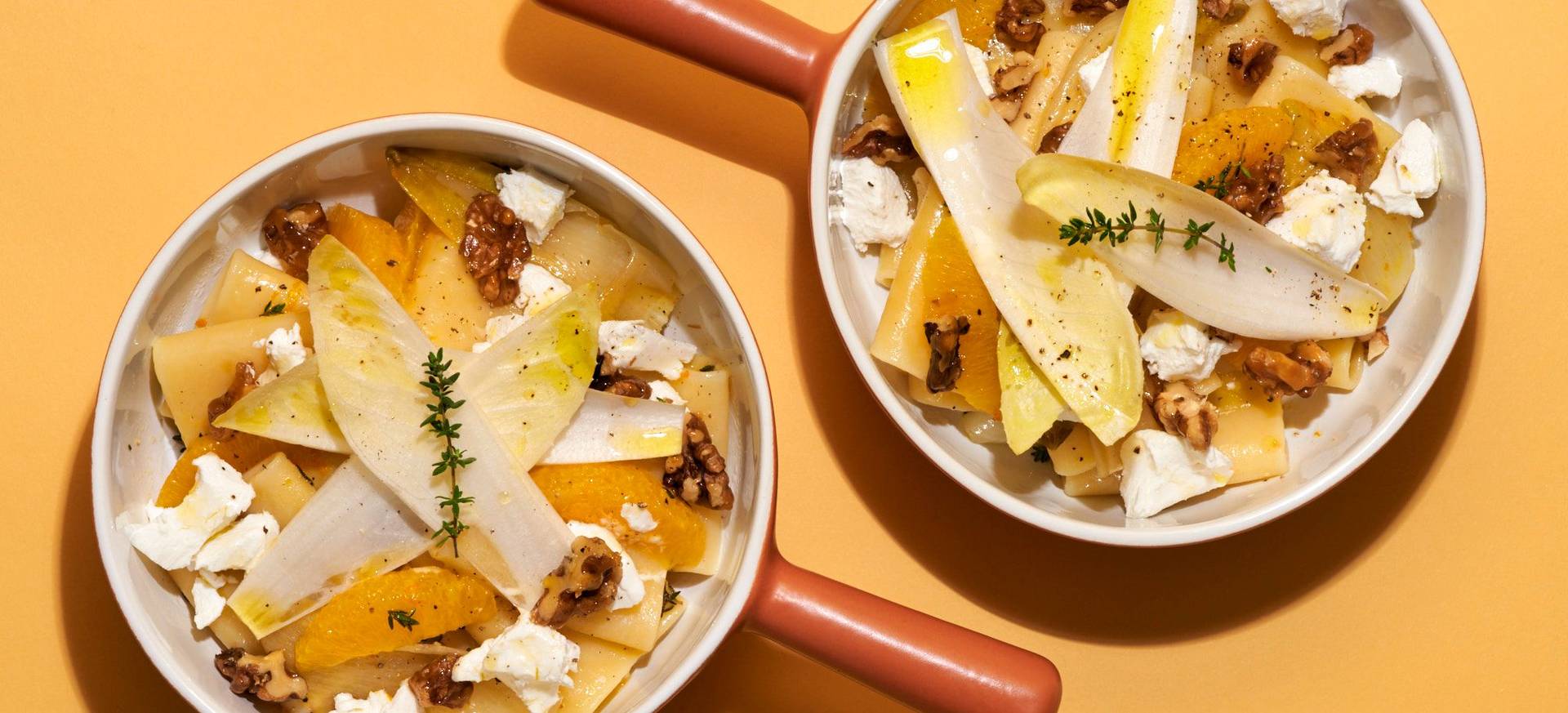 If you ask people for their favorite recipe, the answers are as varied as people's personalities. However, one thing they all (almost all) have in common is: A favor for a delicious pasta recipe. Quick and easily cooked, you can combine almost anything with pasta. Seasonally modified, a quick pasta recipe is an often-served dish on people's tables at any time of the year. If you also have children, you can't avoid pasta dishes anyway. Pasta is and remains a favorite food all over the world.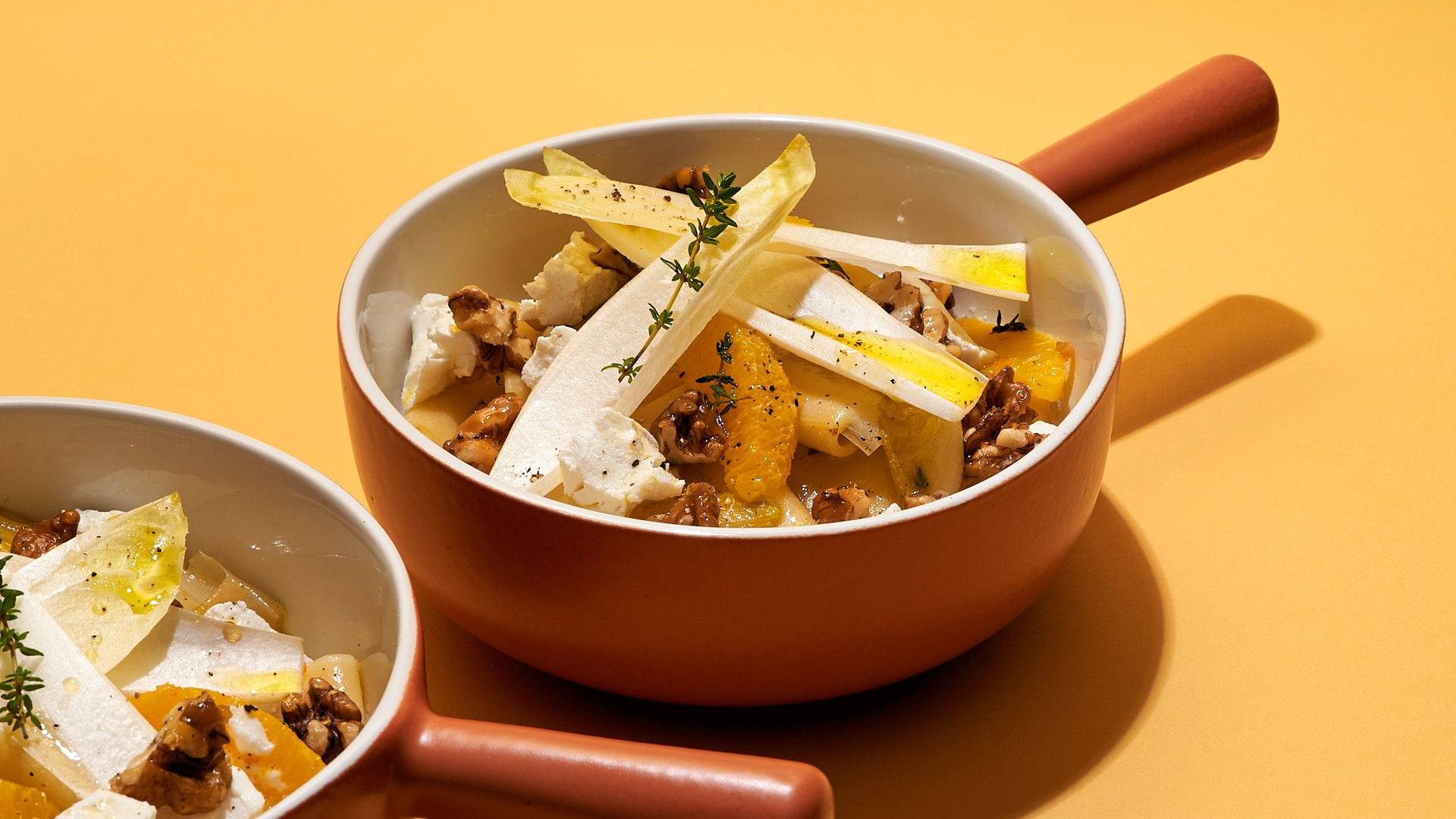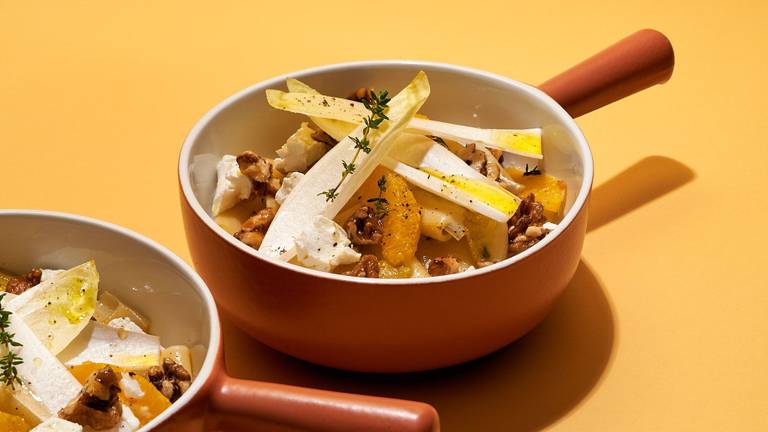 Accept YouTubes marketing cookies to watch this video.
Seasonal pasta recipes
As mentioned above, the beauty of pasta is that it's so easy to modify with the seasons. Whether it's vegetarian or seafood, meat or vegan, pasta makes a great accompaniment to anything and it does one thing, it fills you up. During spring there is wild garlic pasta, in summer fruity tomato sauce is cooked, in fall there is pumpkin pasta with sage on the table and in addition to kale there is tart chicory in winter, which is the main ingredient for this vegetarian pasta recipe. When chicory is lightly sautéed, it still has texture and develops a slight sweetness. This sweet and tart taste can be combined wonderfully with other ingredients.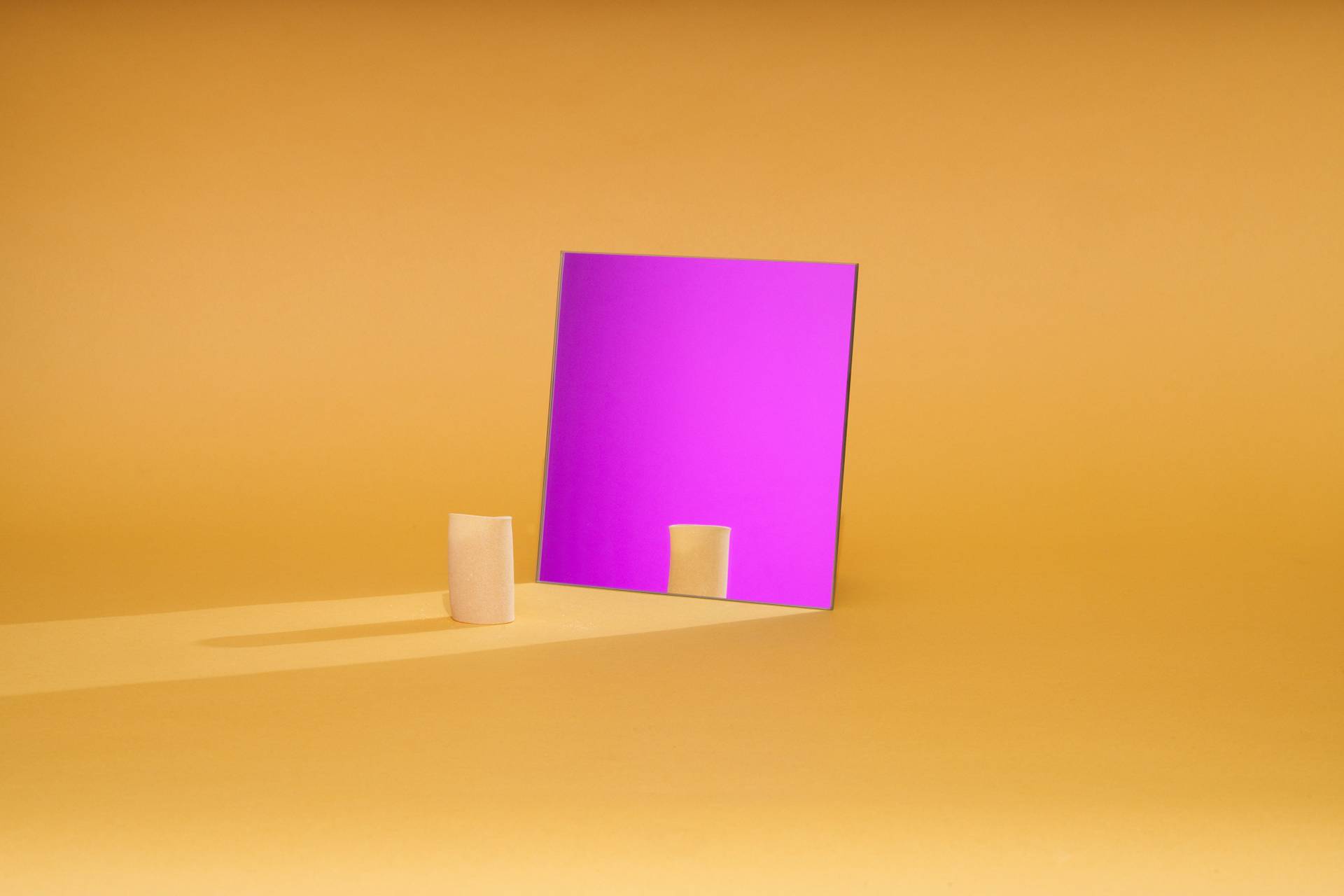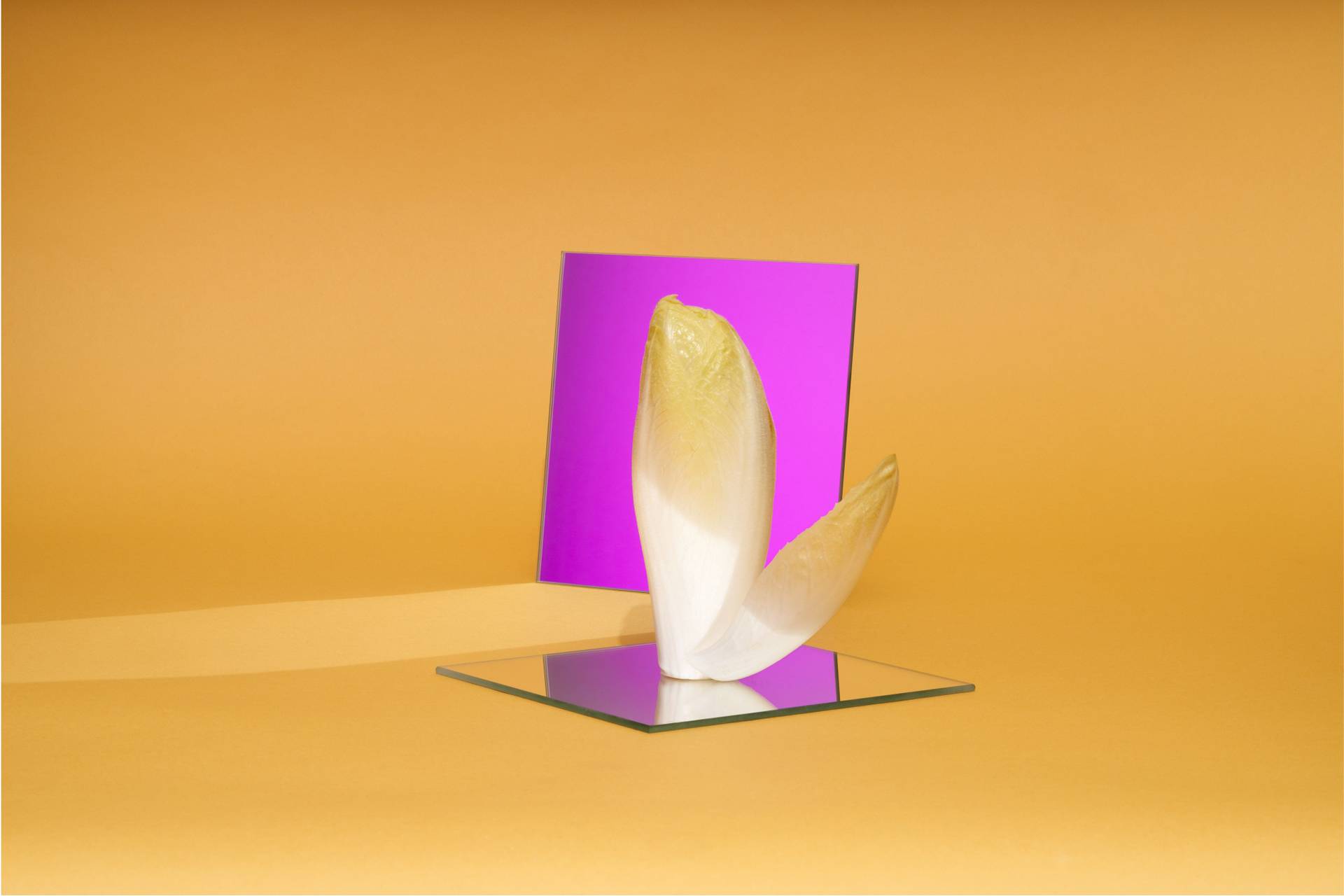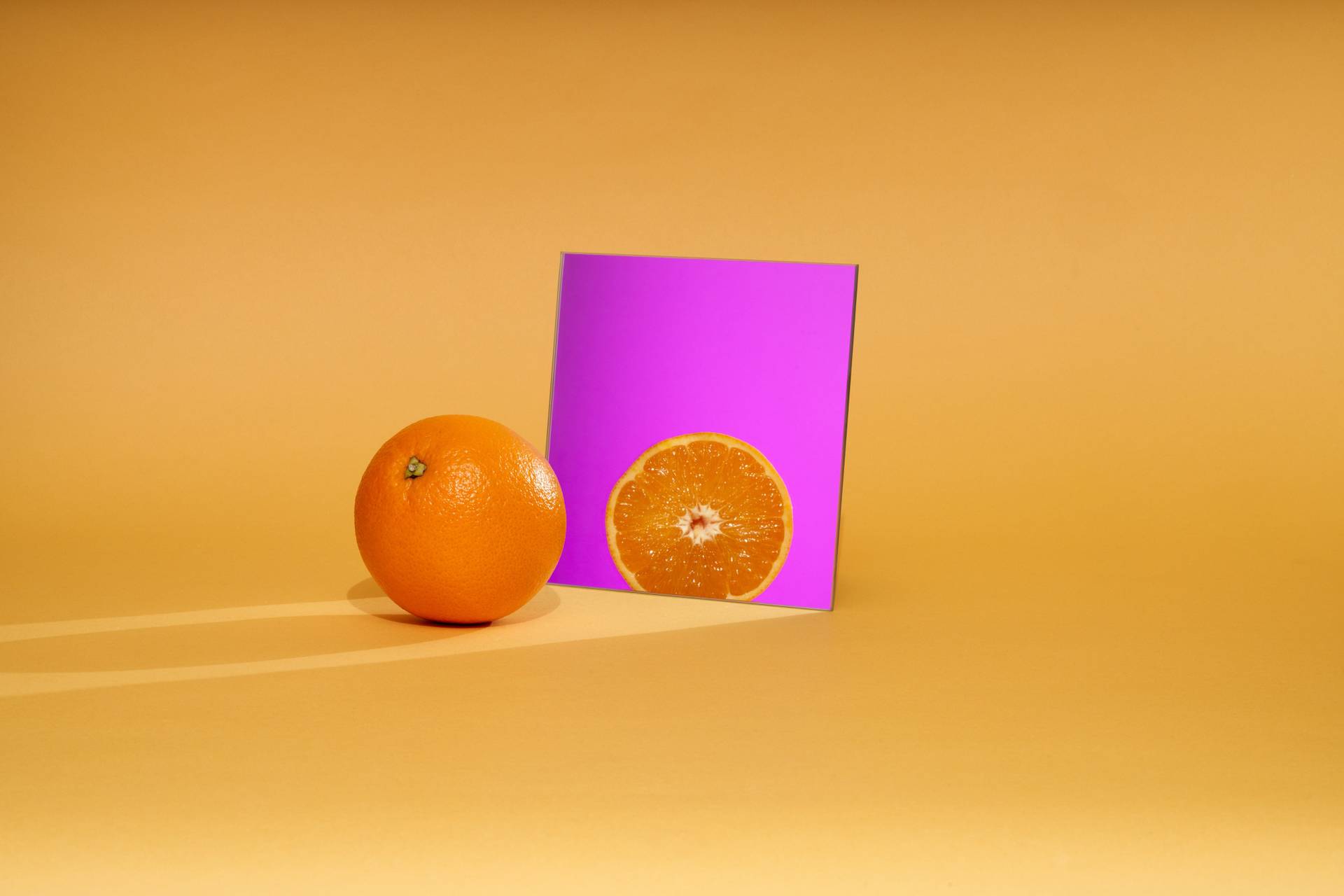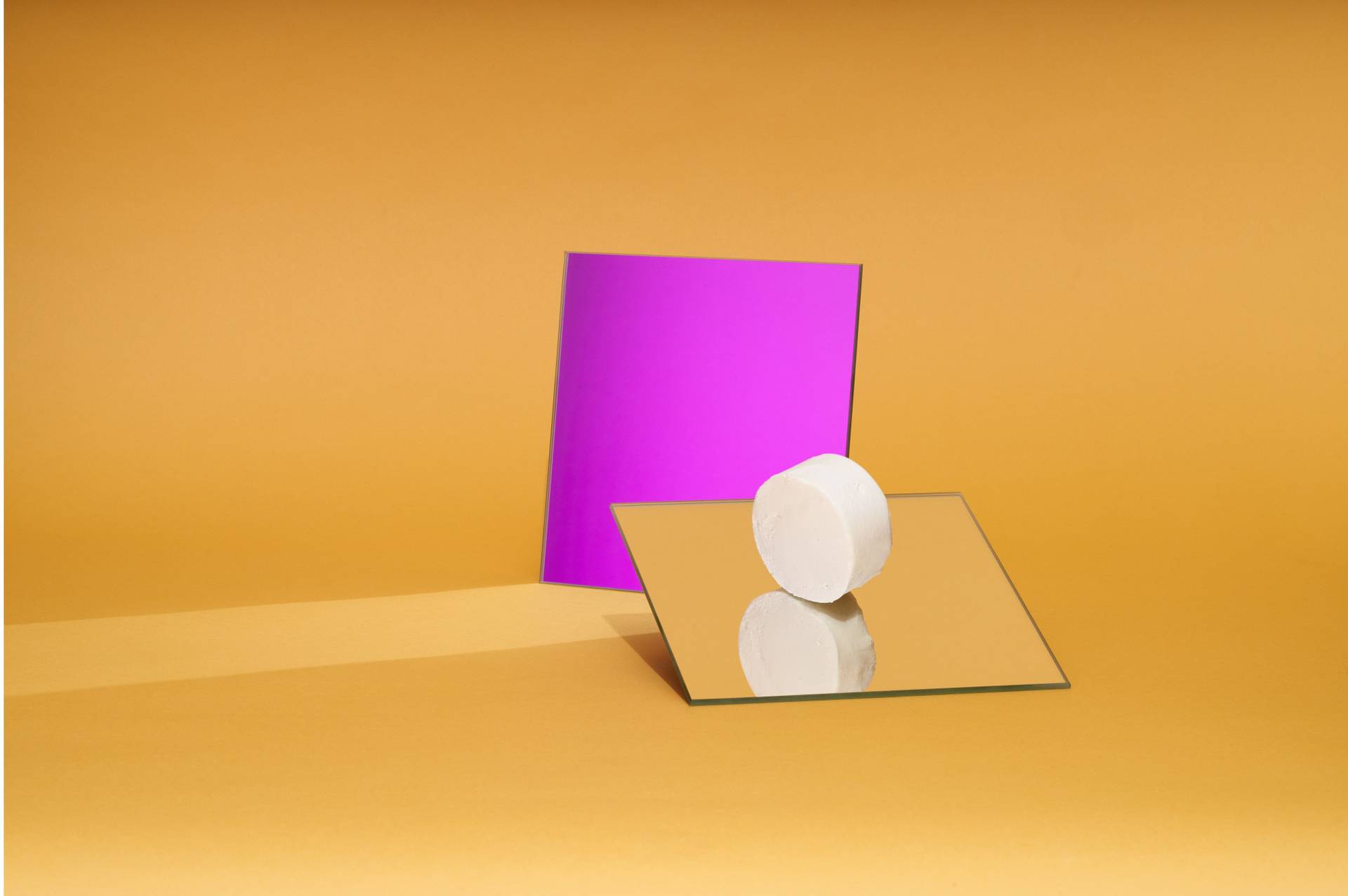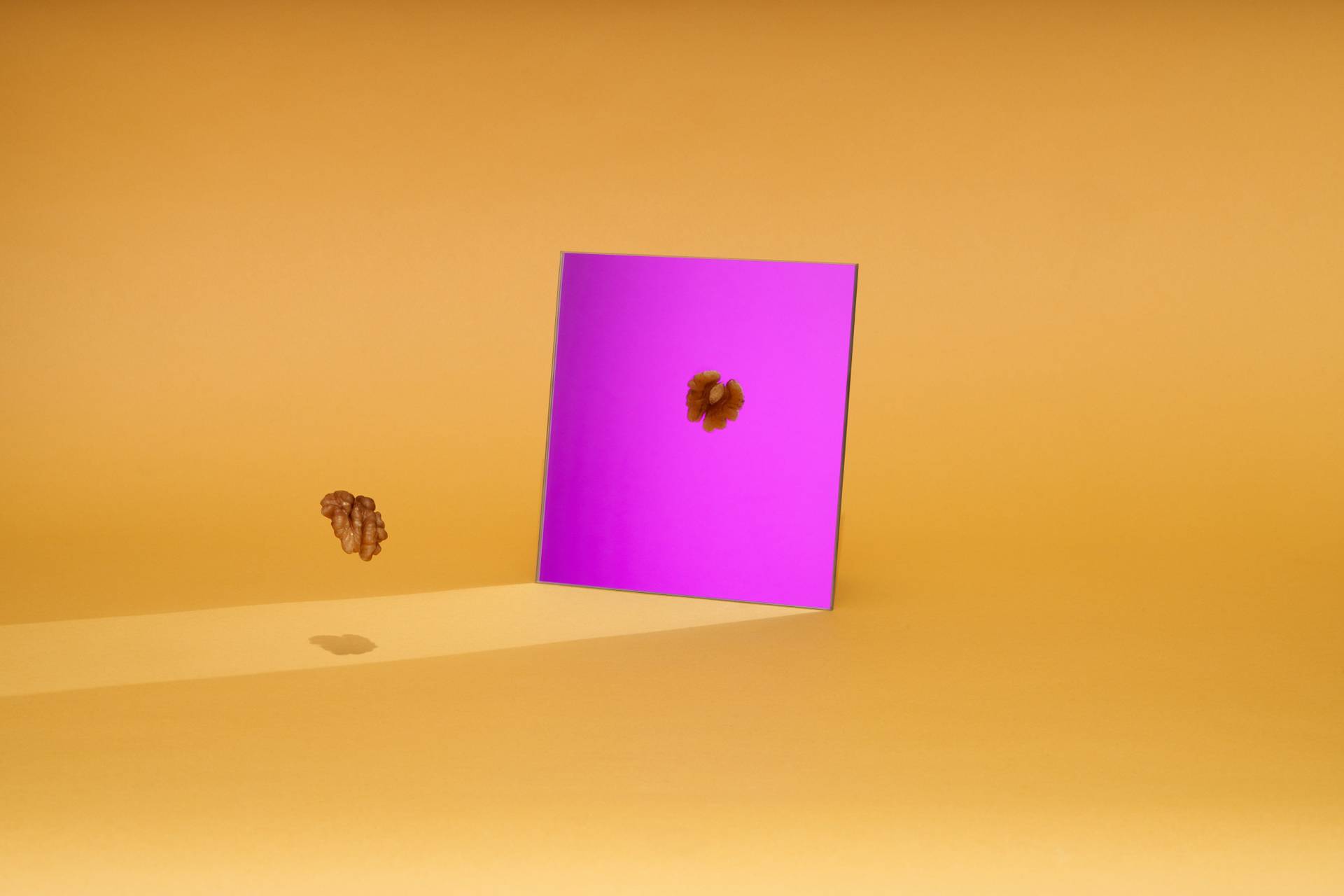 One Pot Pasta
You can find this description all over, when looking for pasta recipes for dinner. One pot pasta, as the name suggests, is prepared in just one pot and again highlights the ease of preparation. Not only does it sound good, it is, because who among us wants to complicate things. In my vegetarian one pot pasta recipe, fruity orange was used in addition to Paccheri pasta and roasted chicory. The pasta was topped off with creamy goat cheese and crunchy caramelized walnuts. Now, you might argue whether this recipe really deserves the name One Pot Pasta, but I see it pragmatically, because I always have a stash in the kitchen and rarely make things just for one dish. Caramelized nuts, for example, are always delicious for salads, soups, or desserts, so they're already in the drawer.
Looking for more Mediterranean recipes? Then feel free to check out my Portuguese Migas with Roasted Broccoli & Plum Pickles and for dessert, the best original Italian Tiramisu!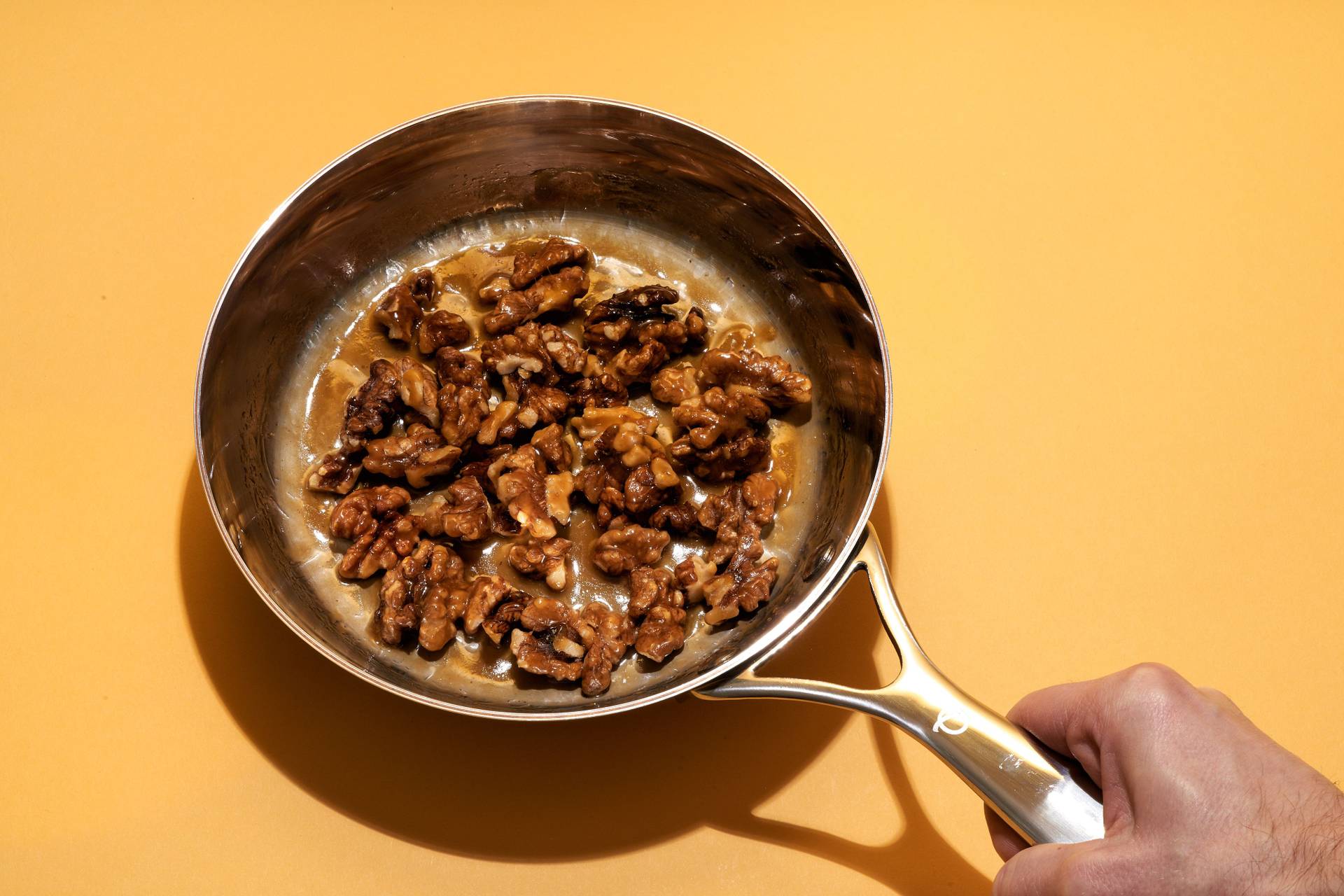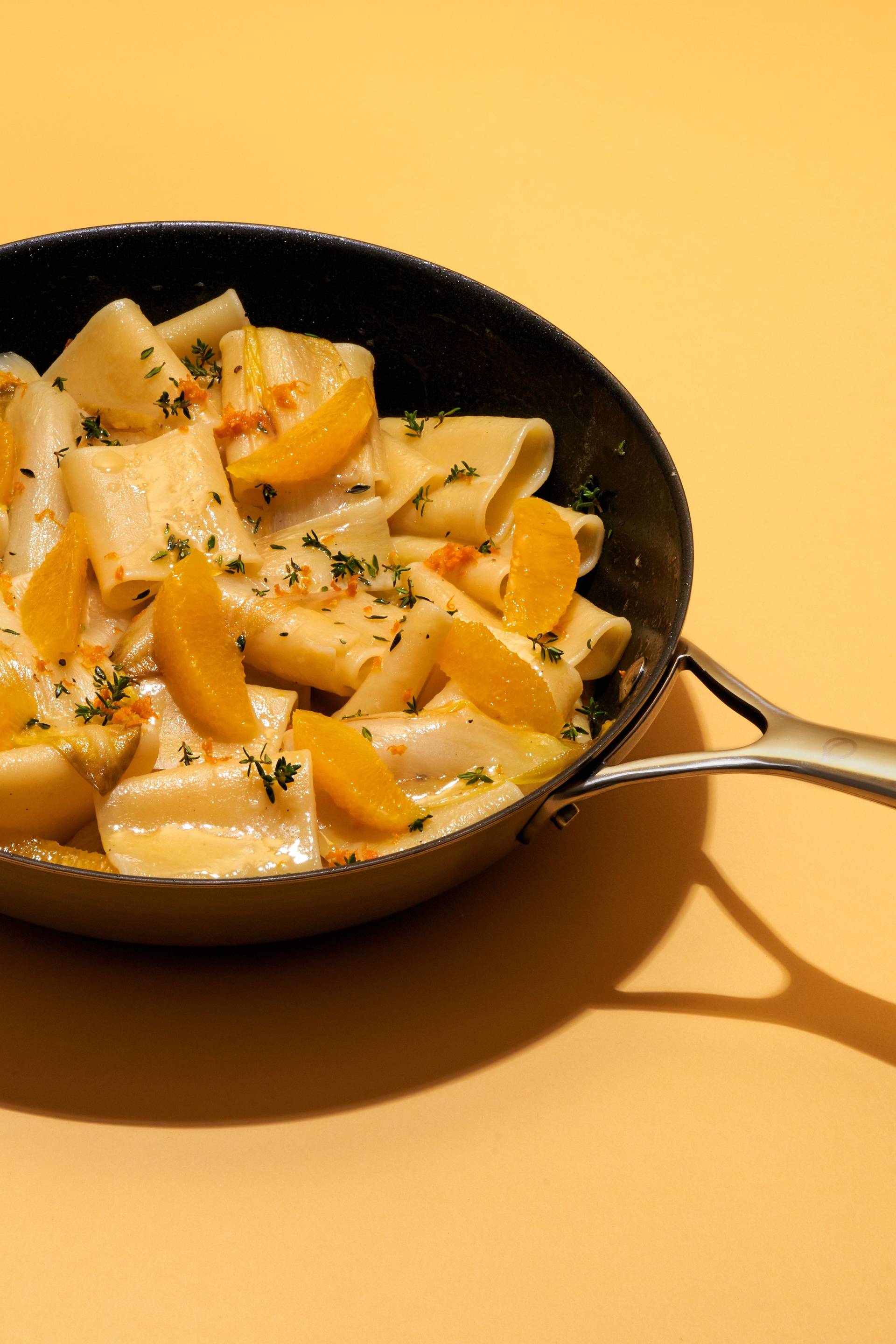 Recipe
Vegetarian One Pot Pasta with Chicory, Orange, Goat Cheese & Candied Walnuts
2 Persons15 Minutes
Candied Walnuts
50 g toasted Walnuts
2 tbsp Sugar
2 tbsp Water
15 g Butter
Salt to taste
For the candied walnuts, bring the sugar and water to a boil in a small pan and simmer until the sugar takes color. Then add cold butter and mix the walnuts with the caramel. Place the candied walnuts on baking paper to cool down and season with a pinch of salt.
One Pot Pasta
250 g Paccheri Pasta
2 Oranges
1 Chicorée
1 clove of garlic
4 thyme stalks
3 tablespoons olive oil
1 tsp sugar
2 tablespoons butter
salt & pepper to taste
50 g fresh goat cheese
For the one pot pasta, first cook the Paccheri pasta in salted water until al dente and drain the water. Along the way, cut out the fillets from one orange and squeeze out the juice of the other, saving the zest. Cut the stalk off the chicory and pluck it into individual leaves. Cut four chicory leaves in half lengthwise and set aside until ready to serve. Peel and finely slice a clove of garlic and pluck the thyme. Next, heat up a sufficiently large pan with olive oil and briefly sauté the chicory leaves and garlic in it. Then caramelize with sugar and deglaze with cold butter. Now add the pasta and fill up with orange juice. Add the orange fillets as well and grate fresh orange zest into the pan. Season everything with salt and pepper and divide into two bowls. Then spread the fresh goat cheese and the candied walnuts on top. Finish with the halved chicory leaves, some olive oil, and thyme.
Pronto!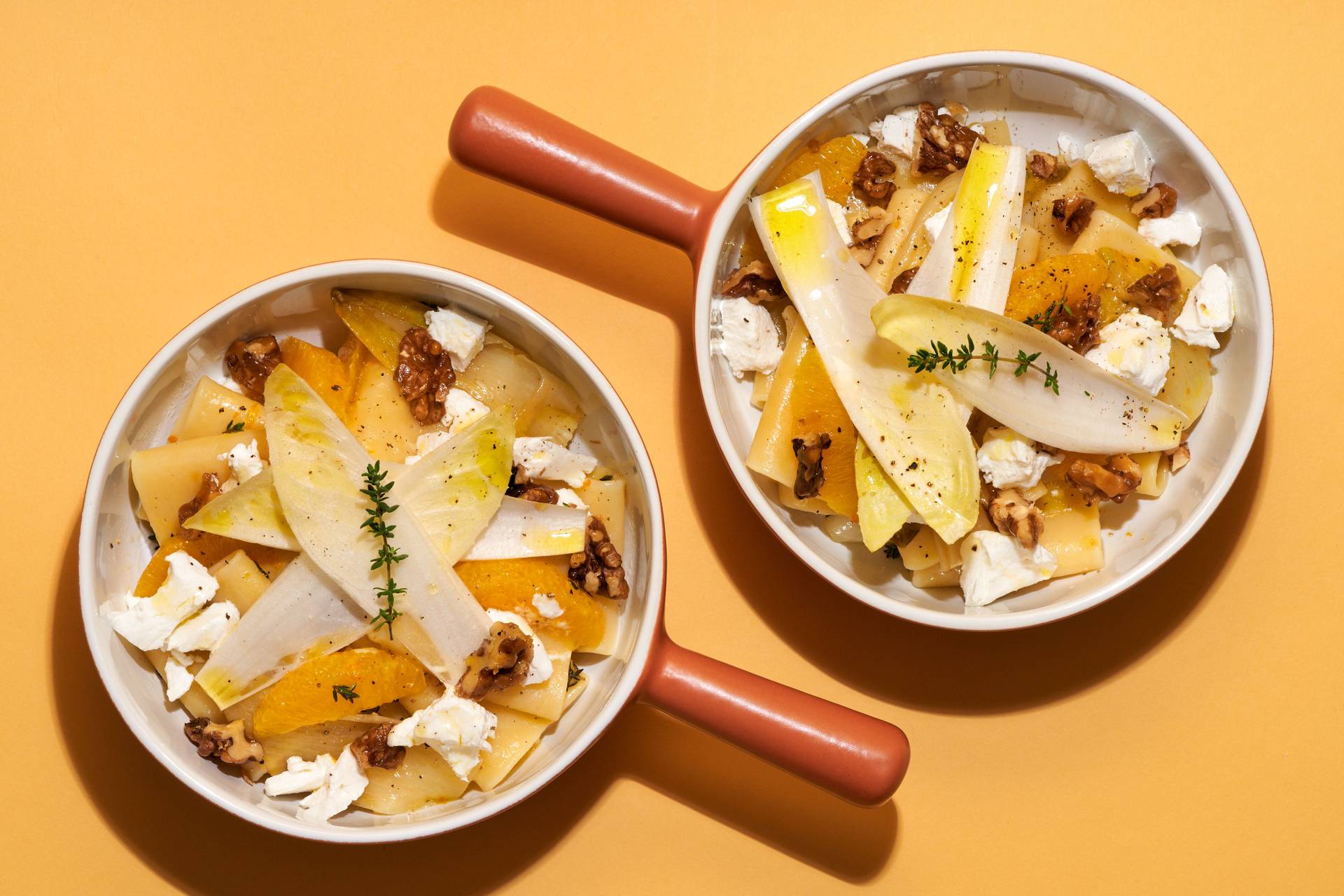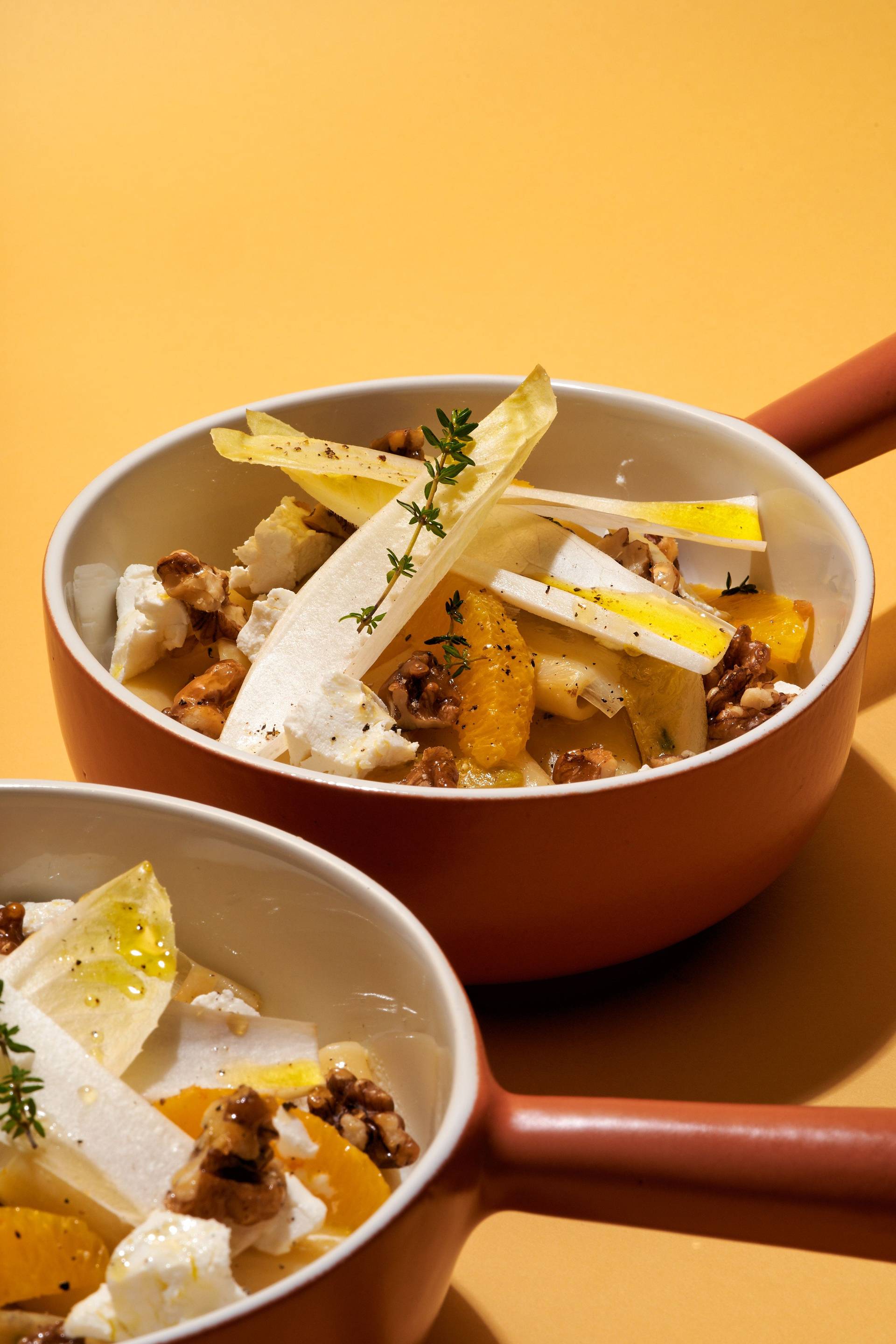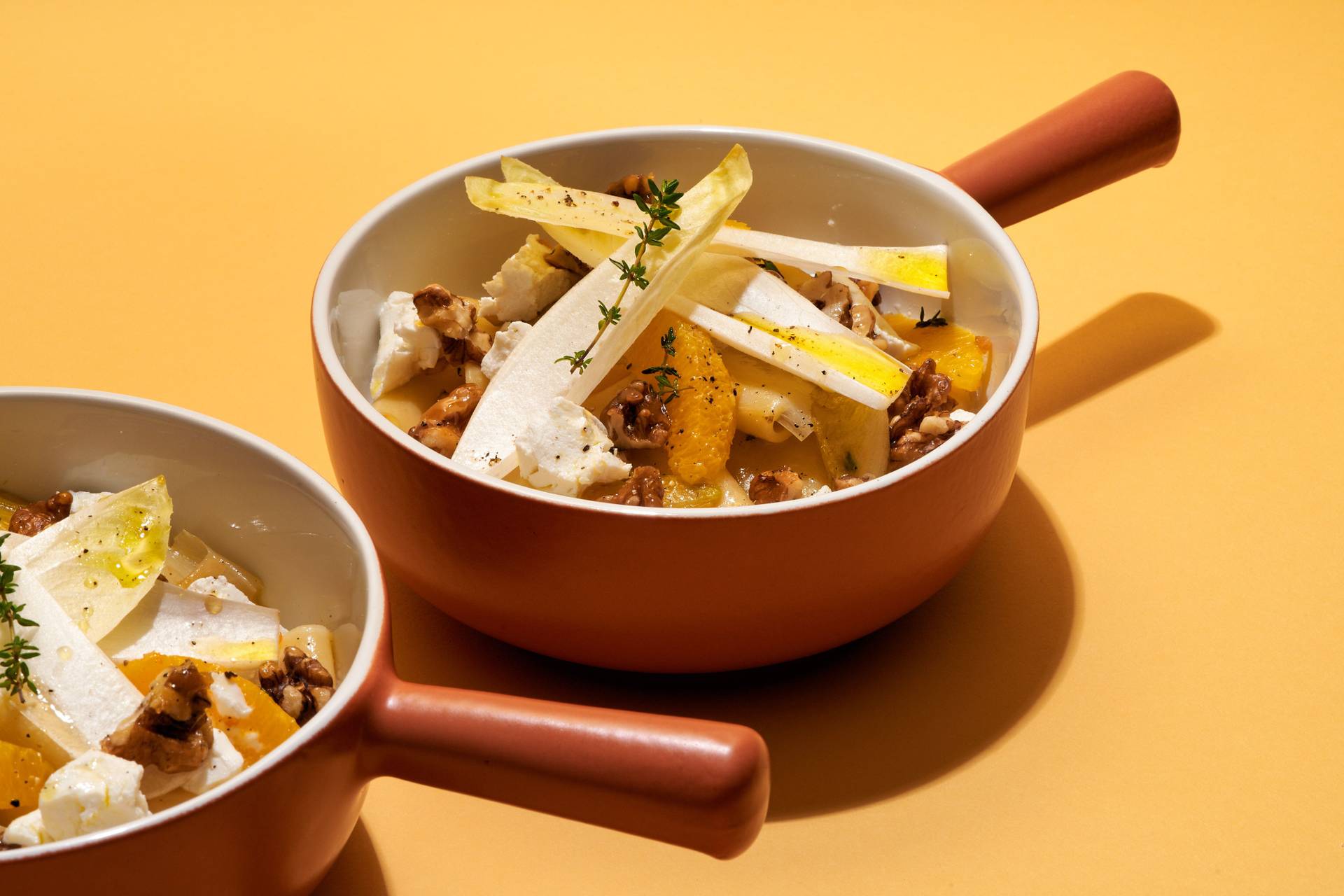 Newsletter
Can't get enough?
Get some secret ingredients through our newsletter!