Recipe
Vegan Strawberry Dessert with Lettuce & Sunflower Seeds
Dessert | Vegan | Gluten-Free | Dairy-Free | Sugar-Free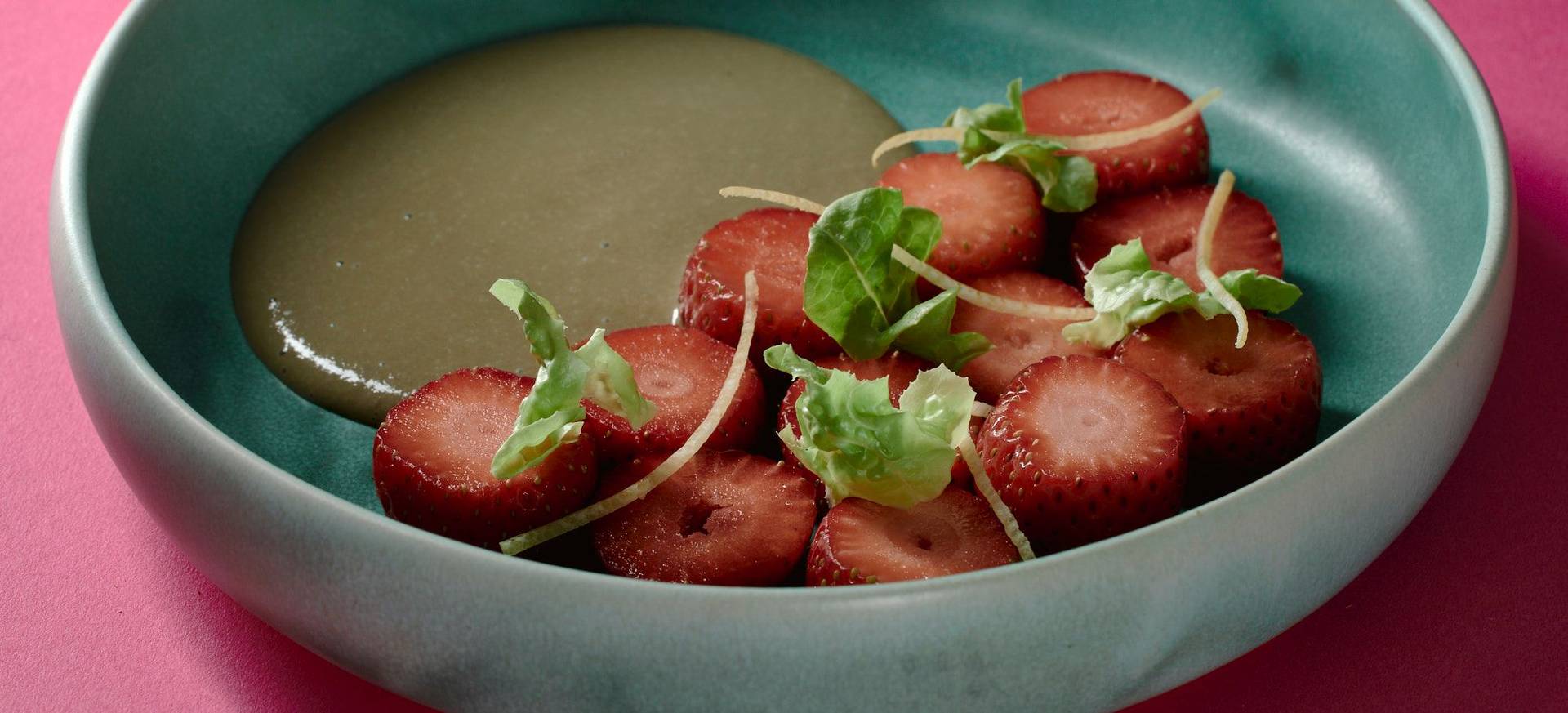 The way we buy food has changed a lot over the years and we try harder to get good ingredients with less packaging from the region. It's important to us to know where the food comes from and how, for example, the vegetables have been treated before they end up in the shopping basket. We go to regional markets to buy directly from small producers and try to be role models for the children, but certainly for us too. When it comes to being sure of what you eat, there is simply nothing better, than planting and harvesting yourself and then, for example, preparing a delicious vegan dessert.
Homegrown strawberries & lettuce
I know there are many of you, who think the same and we are finally lucky enough to have found a place to make it happen ourselves. So, after a lot of sweat and effort, we were finally able to plant something in spring. Among potatoes, tomatoes, carrots and herbs, there were beds of strawberries and lettuce. And what can I say? There's just nothing quite like being part of the process. Today´s recipe came from the first tiny harvest of a bowl of strawberries and one of the first lettuces from our garden. Even though it is just a few strawberries and lettuce, the taste is more than rewarding and will keep us going down this path in the future.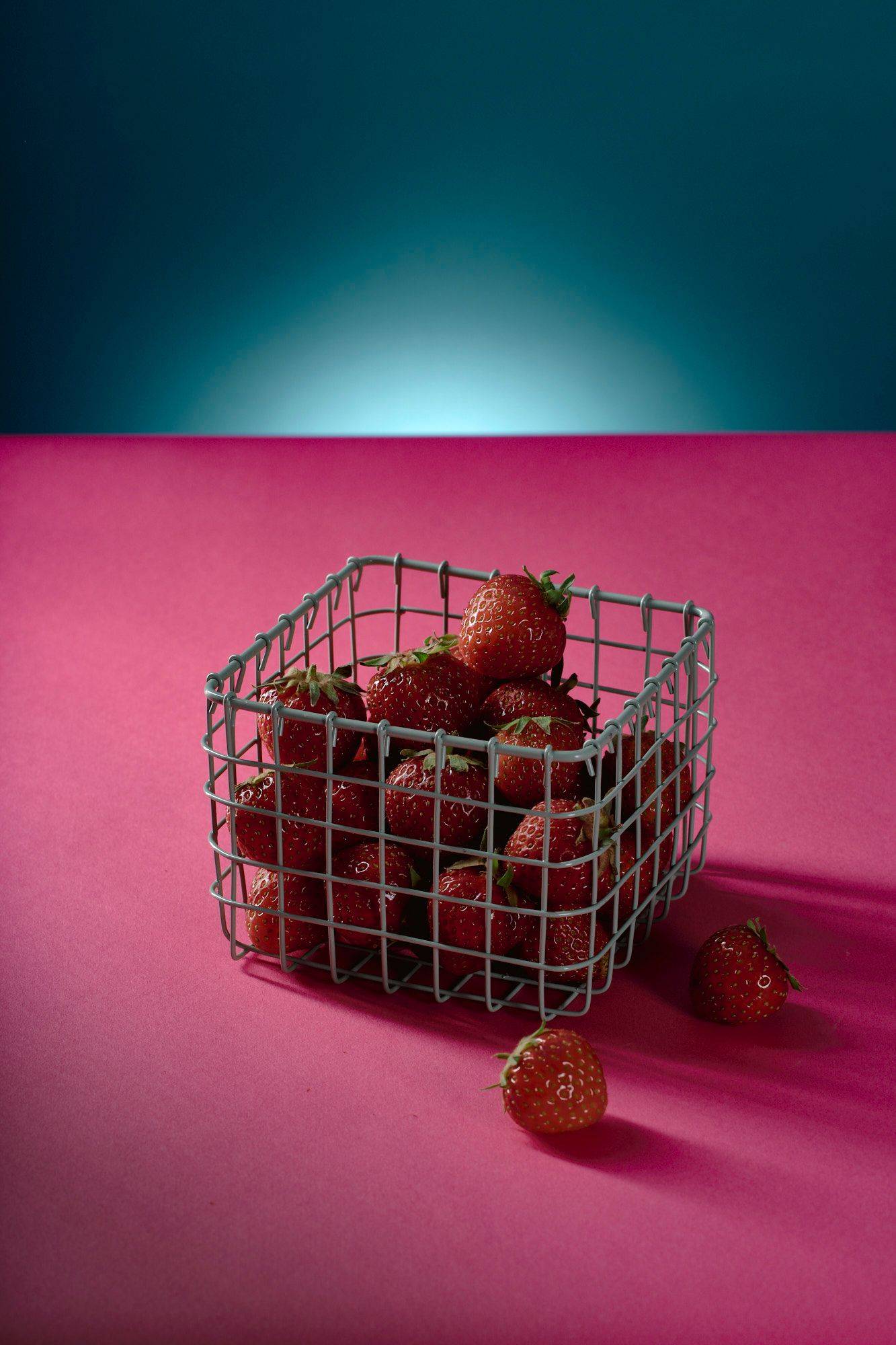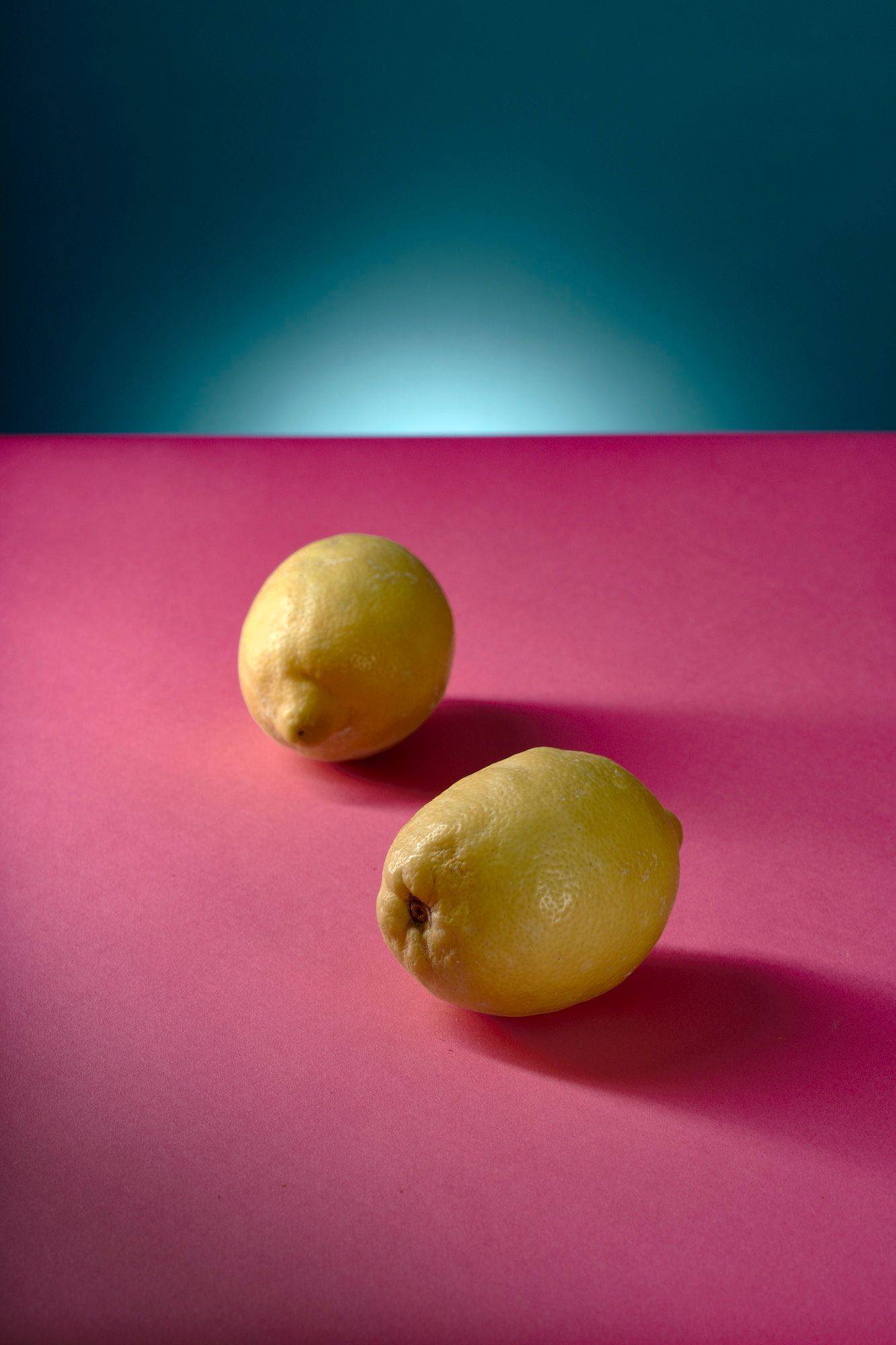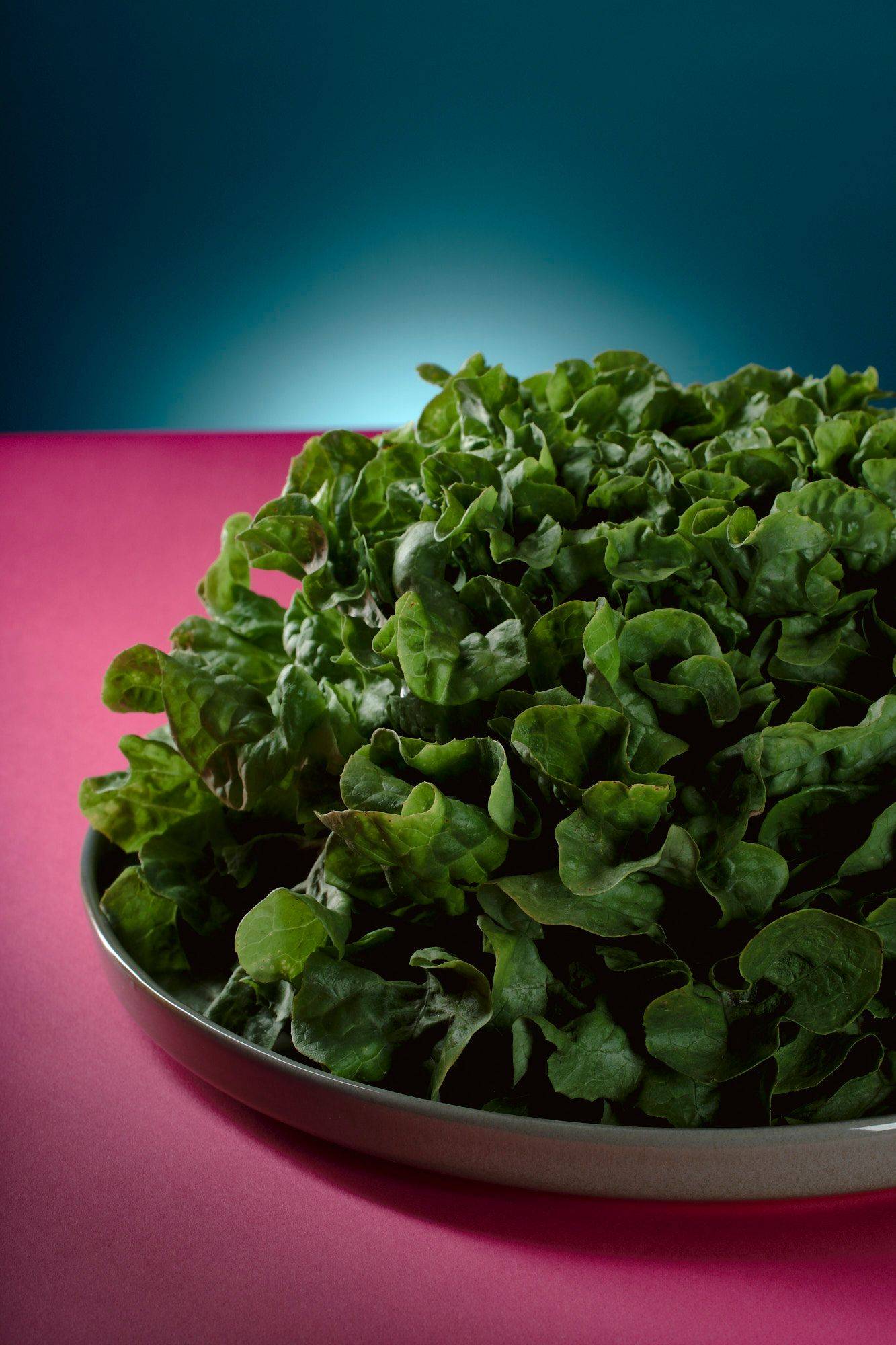 Strawberry dessert from my childhood
My recipe is as simple as it gets and just builds on the original flavor of three ingredients: sweet and ripe strawberries, freshly harvested green lettuce and some sunflower seeds. When we were little, we used to have strawberries with sugar and milk for dessert and somehow, I wanted to base this dessert recipe on that memory. I simply flavored the strawberries with lemon and a little maple syrup and served them with a vegan sunflower seed cream. The latter however, was mixed with fresh lettuce to be a delicious combination with the strawberries.
Strawberries, lettuce & much more
I will keep you posted on this project and am looking forward to keep on cooking with lots of home grown vegetables and fruits from the garden. It is just such a joy to be involved in something as essential, as growing your own food. Even if it is just as little as a few strawberries and lettuce. To be continued...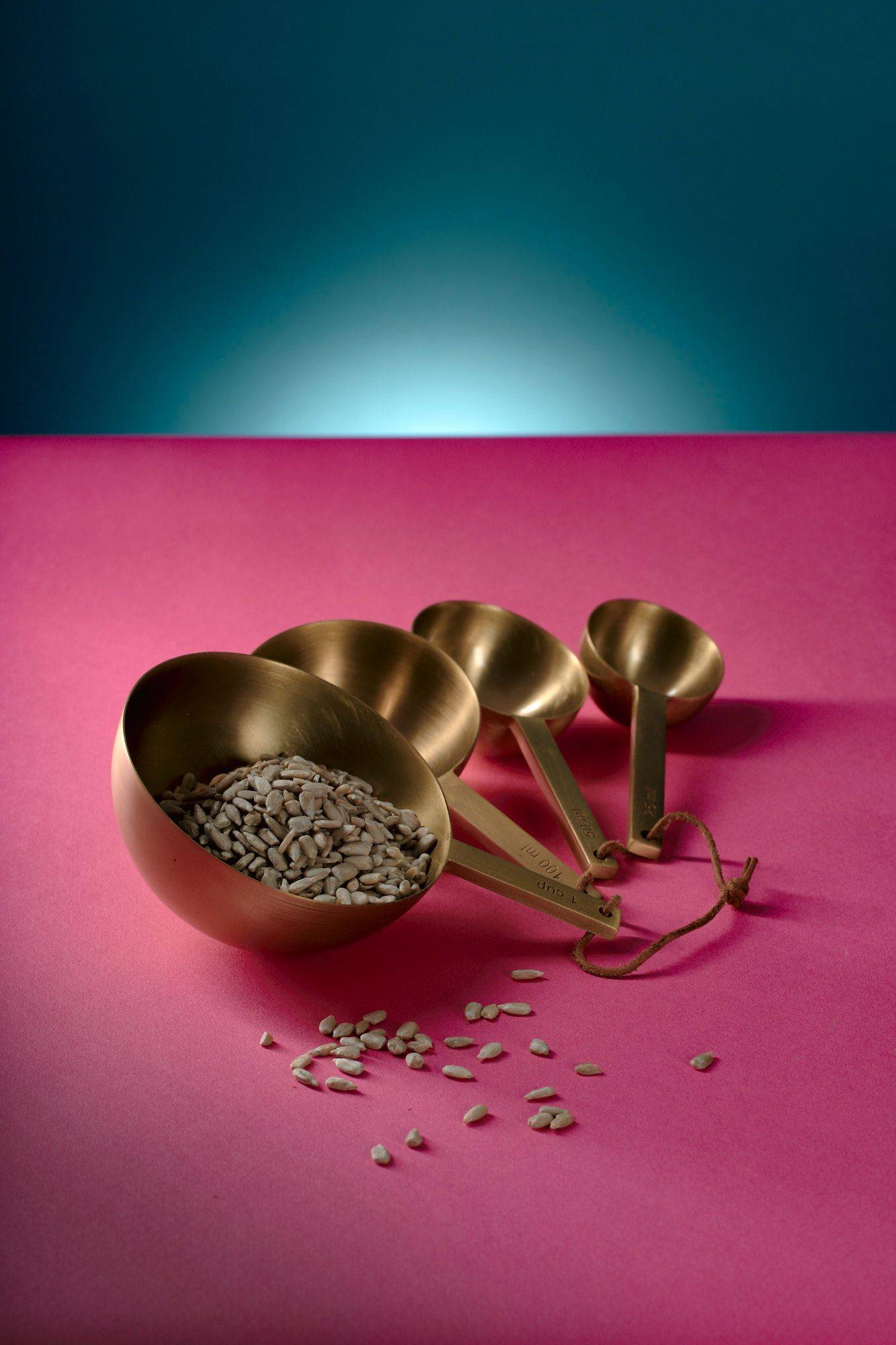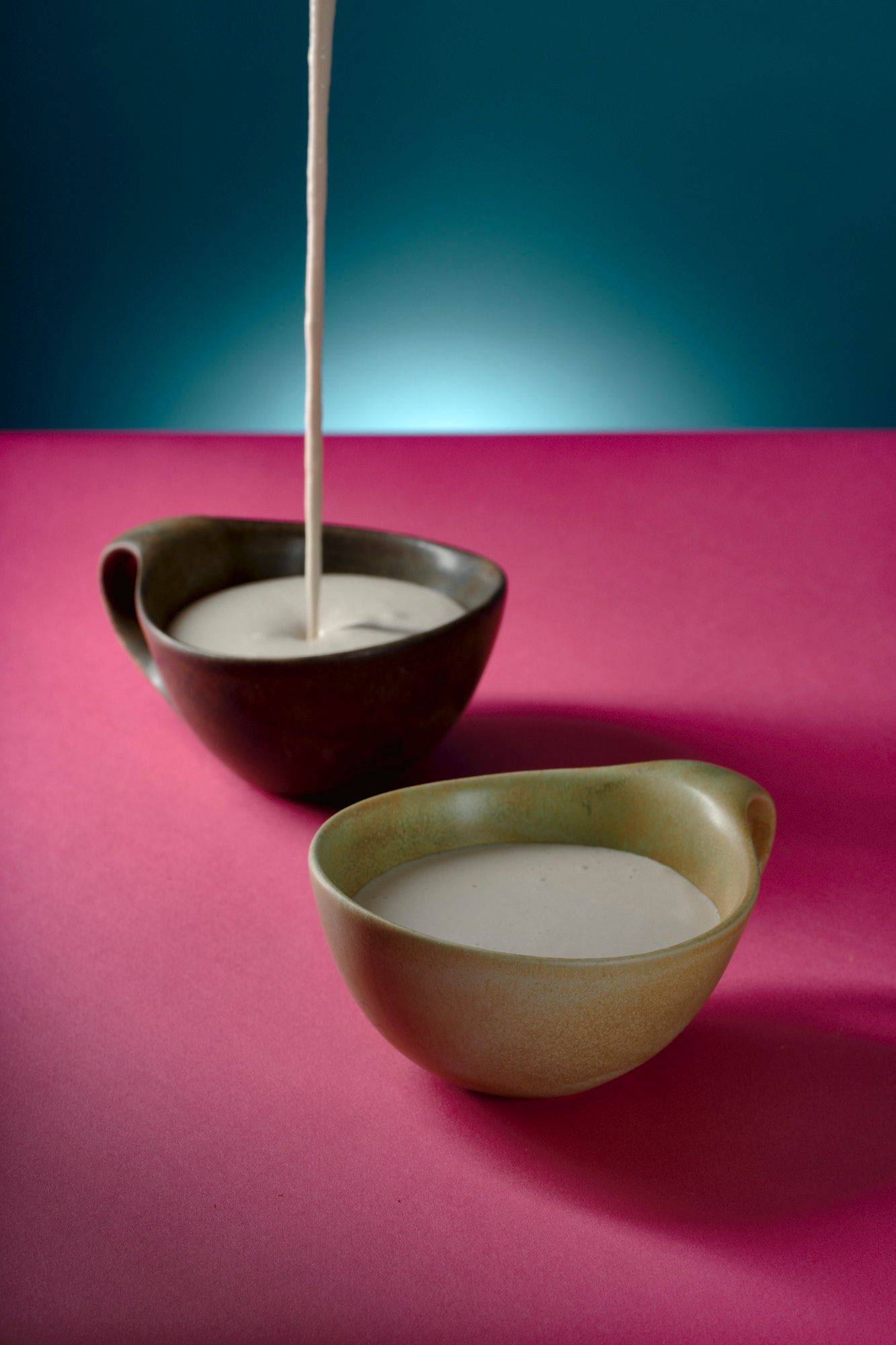 Recipe
Vegan Strawberry Dessert with Lettuce & Sunflower Seeds
2 Persons15 Minutes
Lettuce Sauce with Sunflower Seeds
170 ml Water
50 g Sunflower Seeds
10 g Maple Syrup
1 Pinch Salt
1/4 Lemon Peel
50 g Lettuce
If you have a strong blender available, you can start immediately with the lettuce sauce, otherwise just soak the seeds overnight in water. For the lettuce sauce, mix the sunflower seeds with water, maple syrup, salt and lemon zest until smooth. Afterwards add the washed lettuce and process in the blender. If you like, you can now strain the sauce through a fine sieve to get the consistency super smooth, but it tastes just as delicious without doing so.
Serving
15 Strawberries
1 tbsp Maple Syrup
1 Lettuce Heart
1/2 Lemon
Before serving the dessert, wash and halve the strawberries, then marinate them in a bowl with maple syrup and lemon juice. Cut off the lemon peel with a peeler and then cut into fine stripes. Of course, this is easier to do with a zester. Arrange the strawberries on one side of the plate and top them with the lemon strips as well as a few plucked lettuce leaves. Now pour the lettuce sauce on the plate. This simple dessert tastes best with room tempered strawberries and chilled lettuce sauce.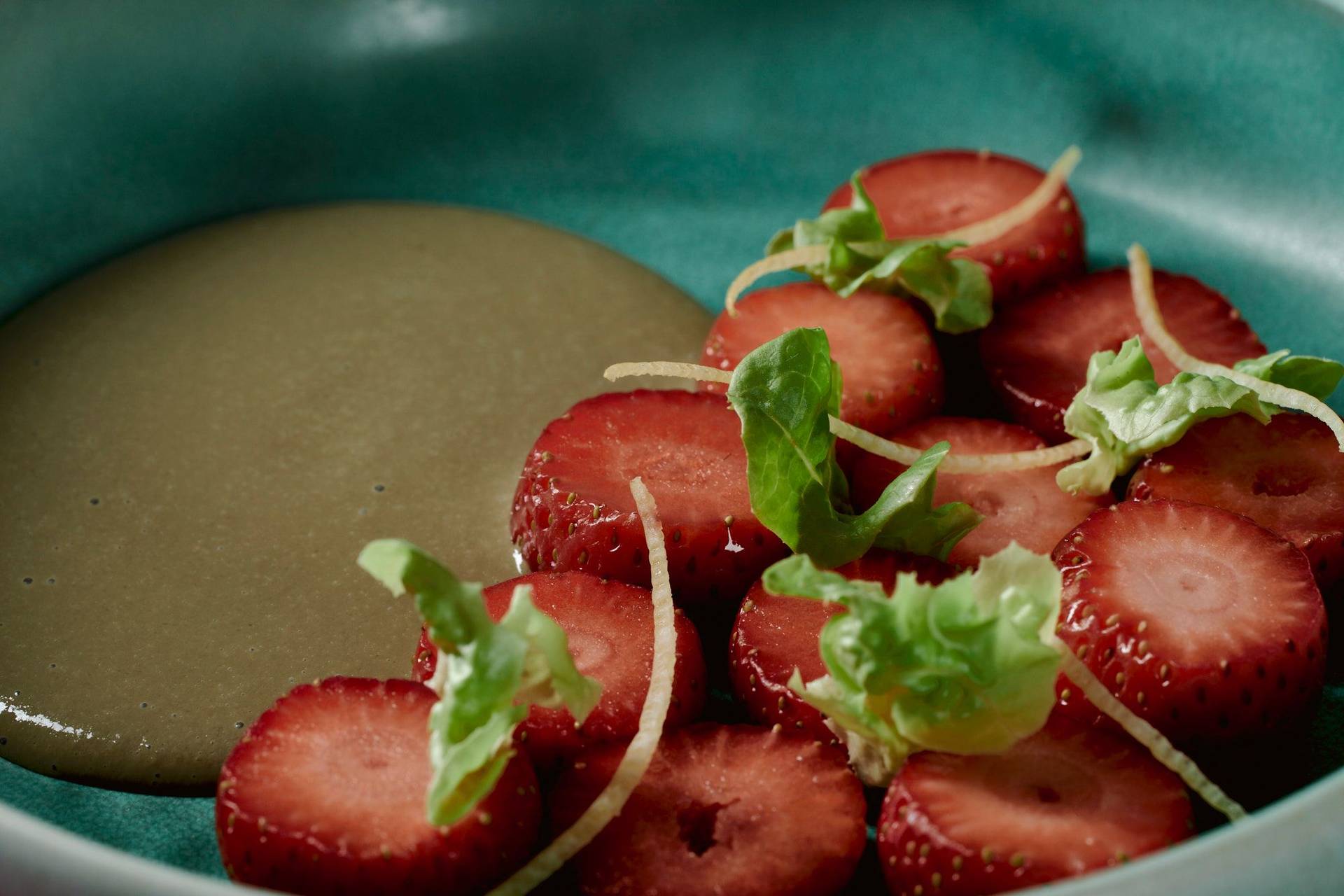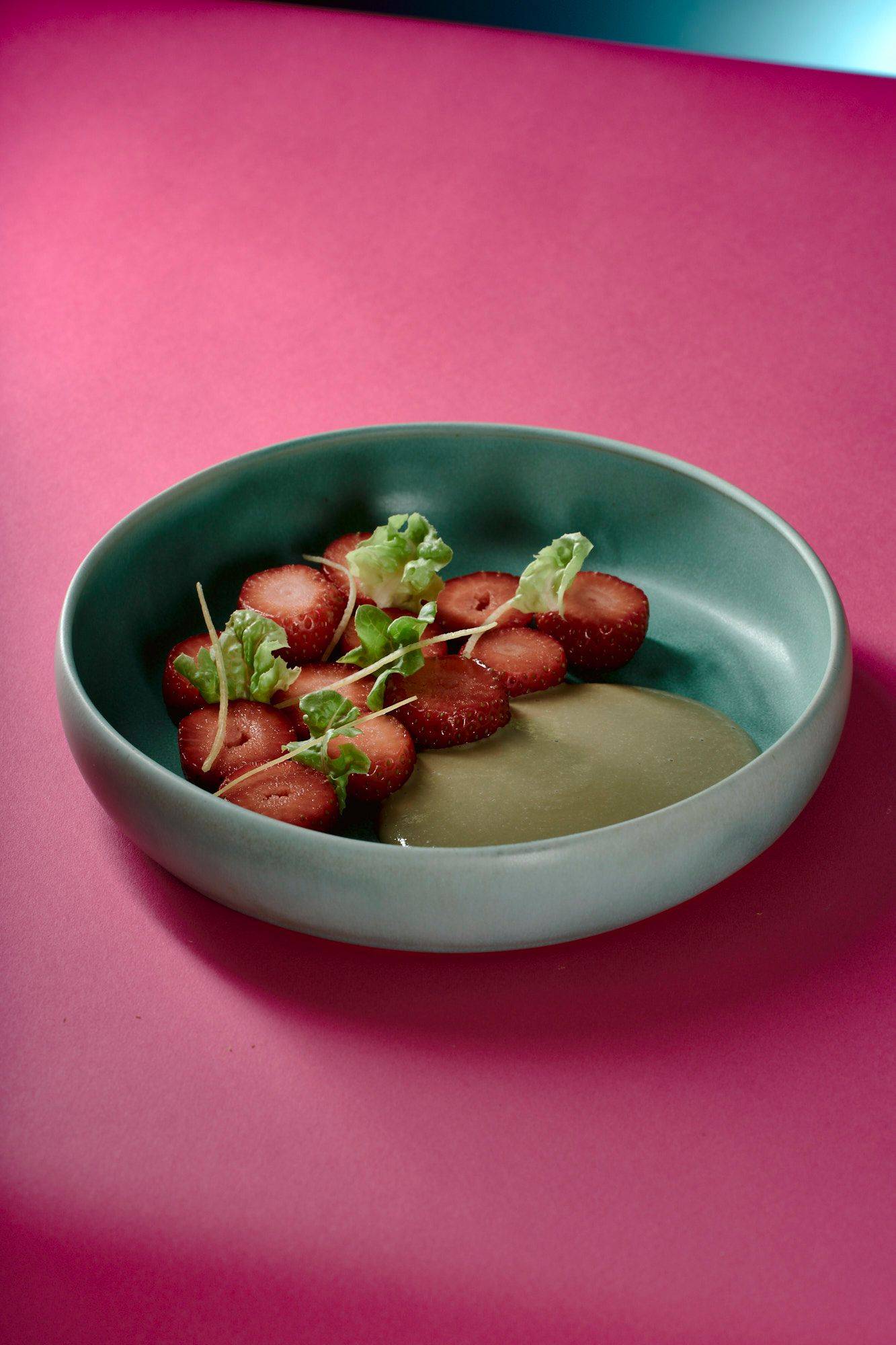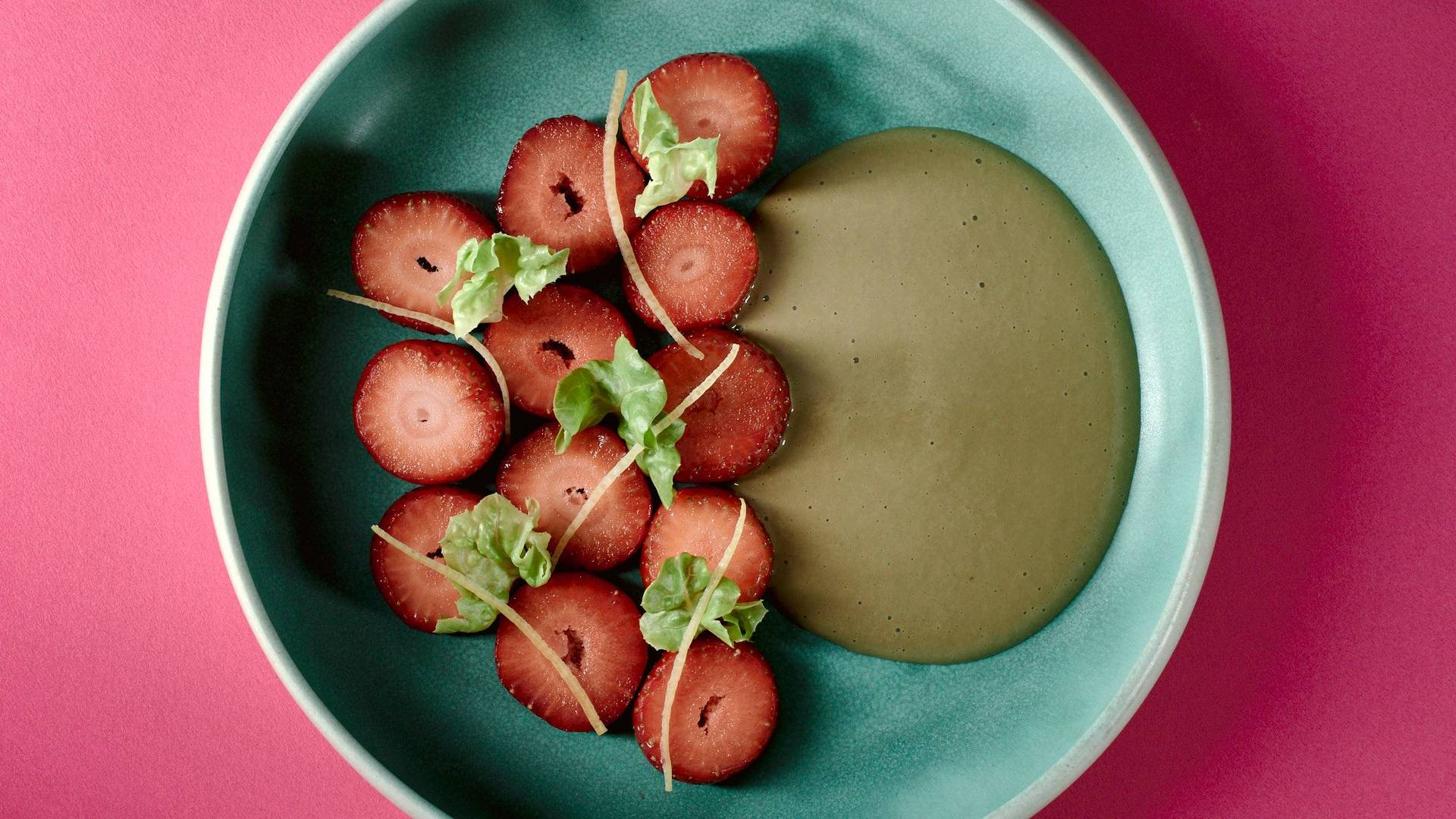 Newsletter
Can't get enough?
Get some secret ingredients through our newsletter!