Recipe
Pavlova with Berries & Salted Cream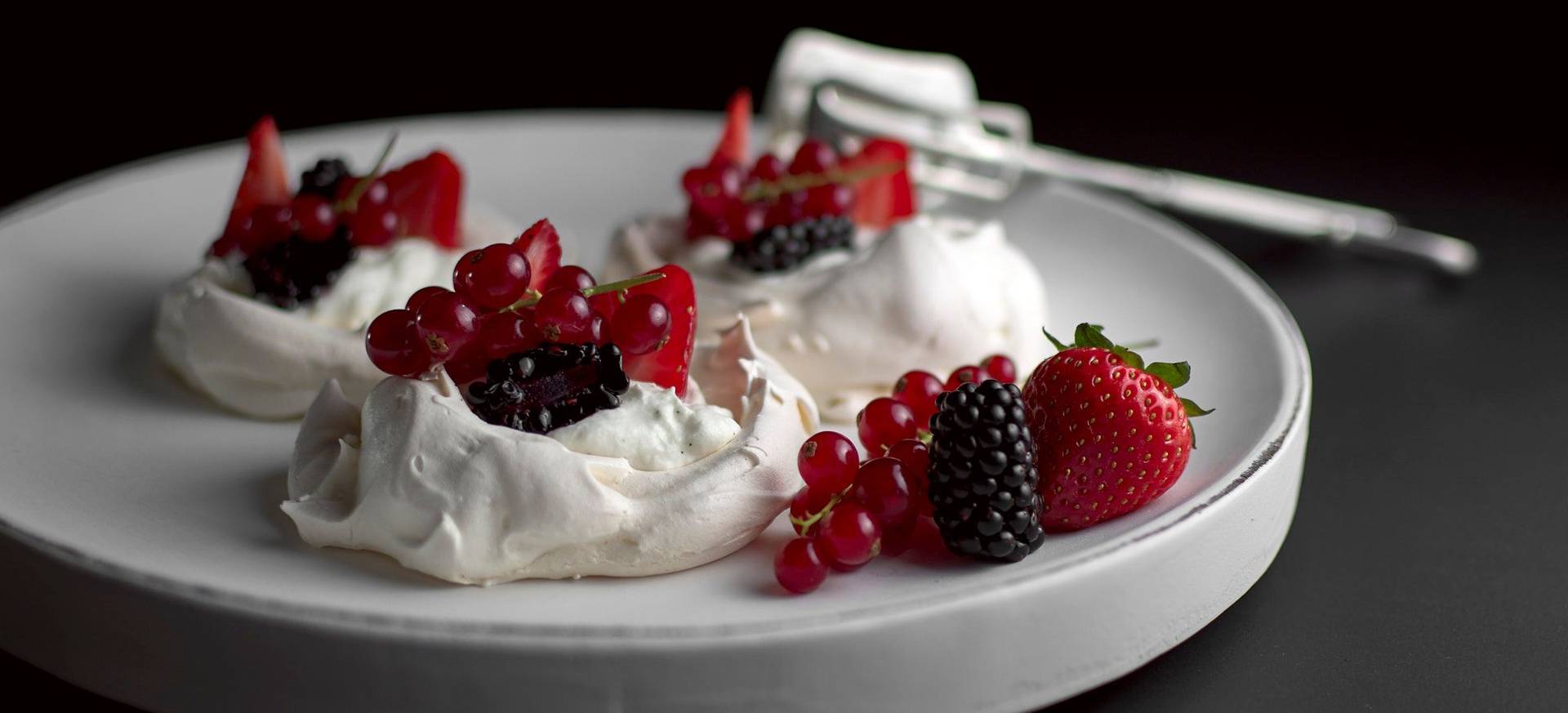 Pavlova is a very famous dessert all over the world, especially in New Zealand and Australia. While both countries claim to have invented the pavlova, it is probably somehow a kind of national dish. If you ask me, it doesn't matter, It is all about the taste, simplicity and a nice look. I first got involved with pavlova in 2004, when I spent a year in both countries. When my Australian pastry chef first explained the recipe to me, I was not immediately enthusiastic, but that was to change after the first bite.
Origin of The Pavlova
The Pavlova is named after the Russian ballerina Anna Pavlova and both appearance and mouthfeel are modeled after her tutu. Not only is it light and white, but it also looks so fragile. The typical character of pavlova comes from the consistencies of the meringue. Thus, you first bite on a crispy shell and then meet the soft core. The pavlova is classically filled with cream and berries or passion fruit. Of course, you can find all sorts of shapes, sizes and fillings, but when it comes down to it, it's like art: purely a matter of taste.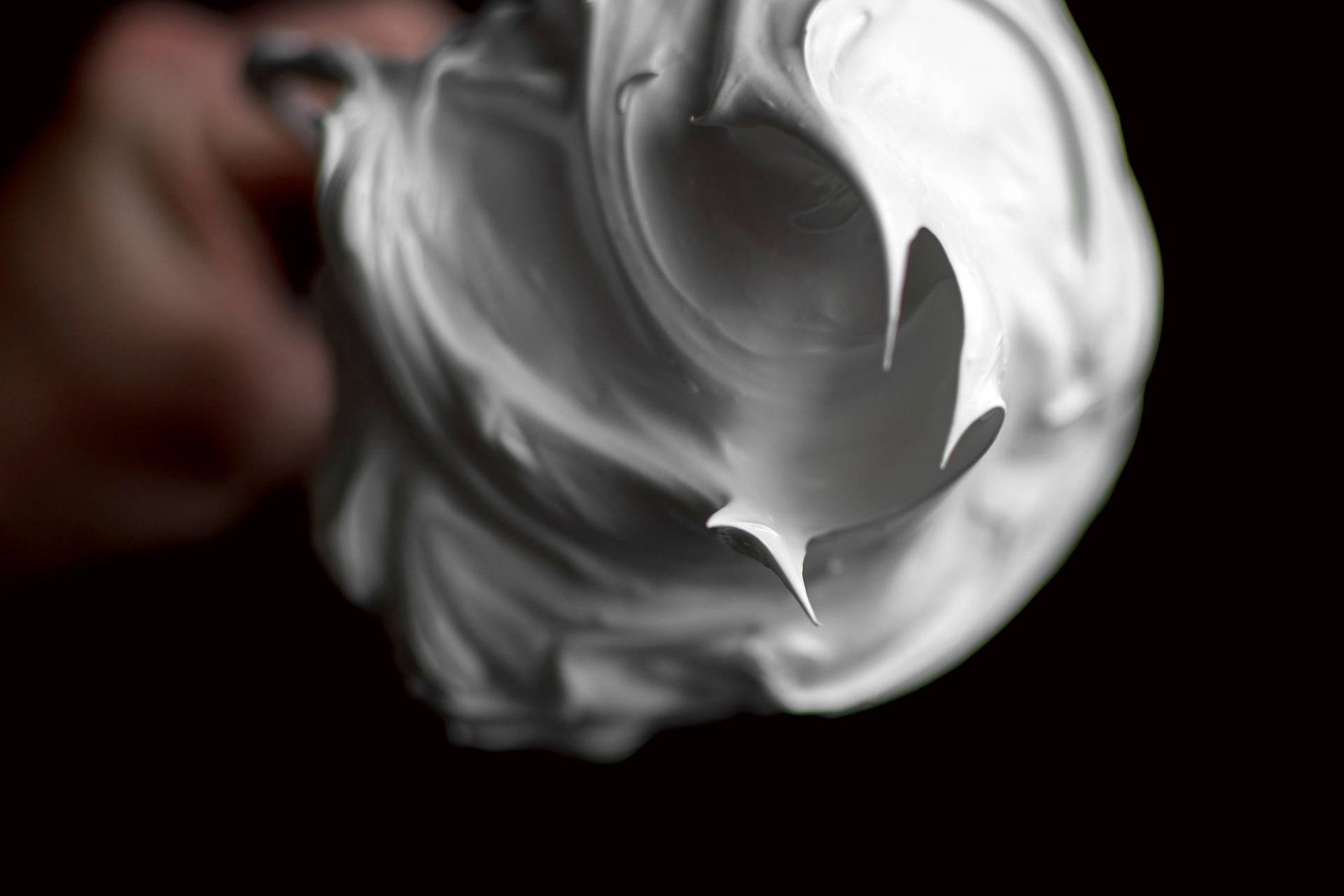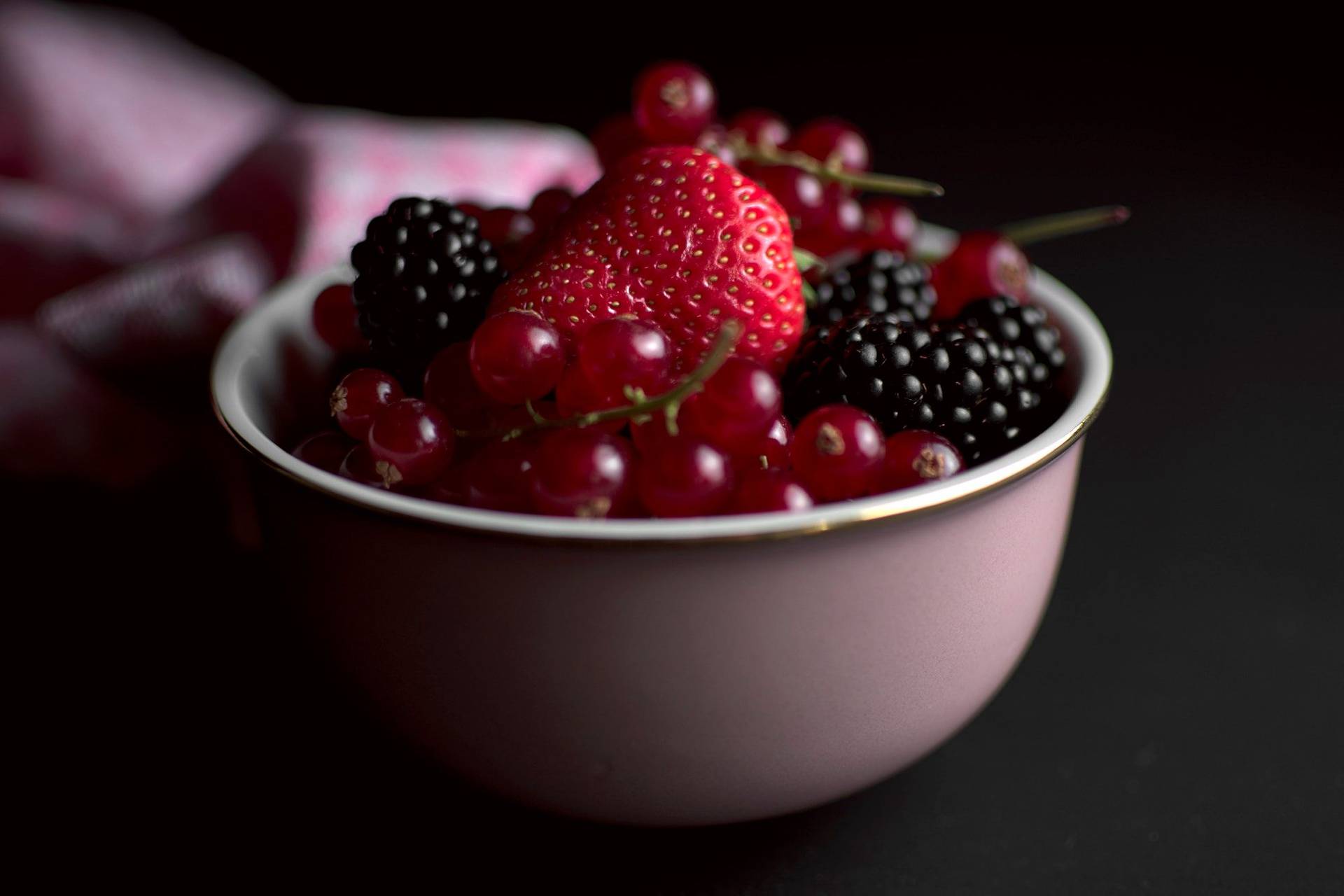 My new Pavlova
So, here you will find my interpretation of a classic pavlova with berries. July is berry time in Berlin and guess what I chose as a garnish? Here I went rather classic, and yet a bit different by the salty note of the cream. The lightly salted cream gives the pavlova a pretty exciting flavor and you know: where there is sweetness, there has to be some salt to round up the flavor, of course it's the same the other way around. My personal favorite for pavlova is small individual portions, because first they are easier to eat, secondly you can make as many portions as you want, and thirdly you don't have everything at once. These little desserts are just too delicious, even though they are no lightweight in calories. Consider them a treat and don't worry about it.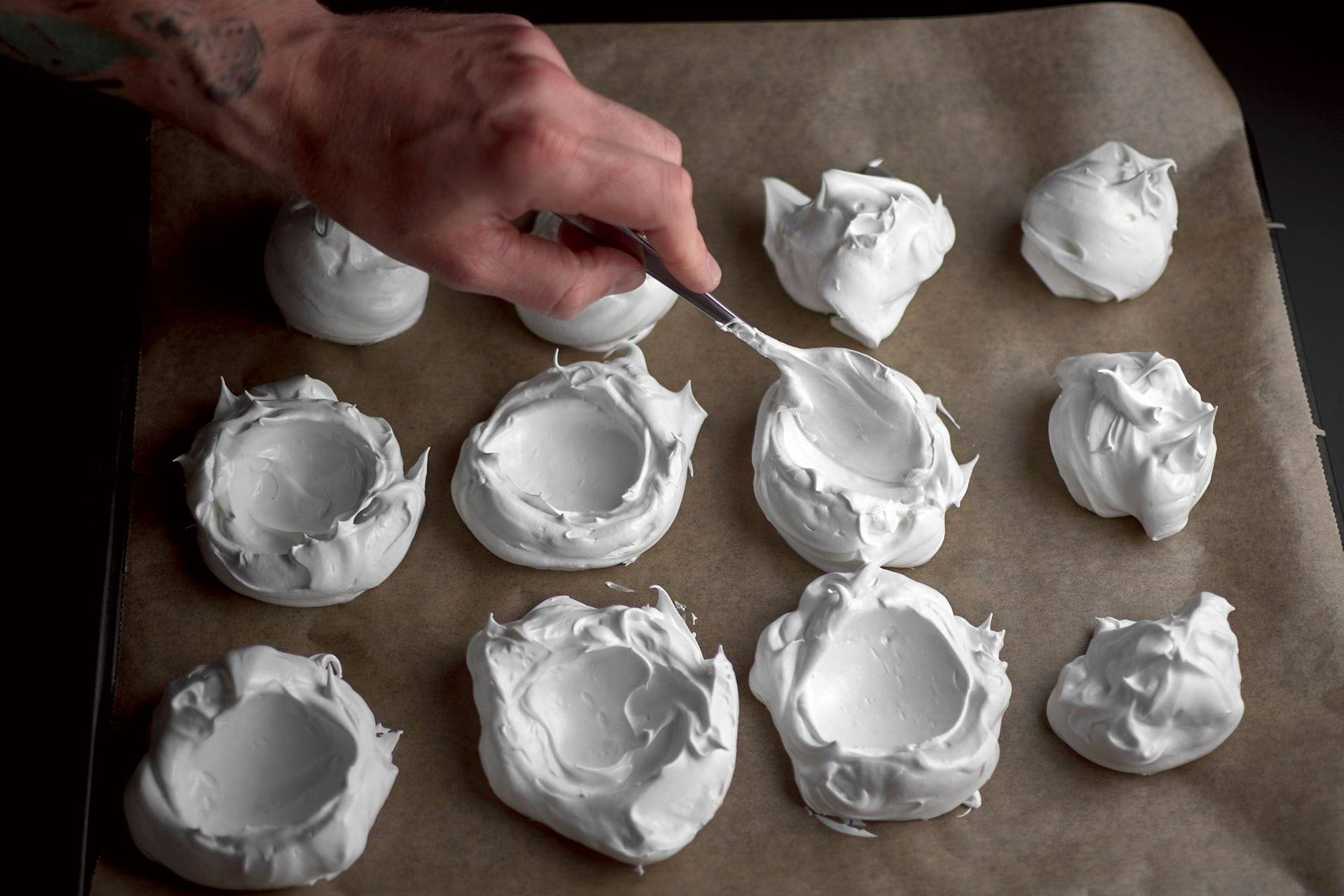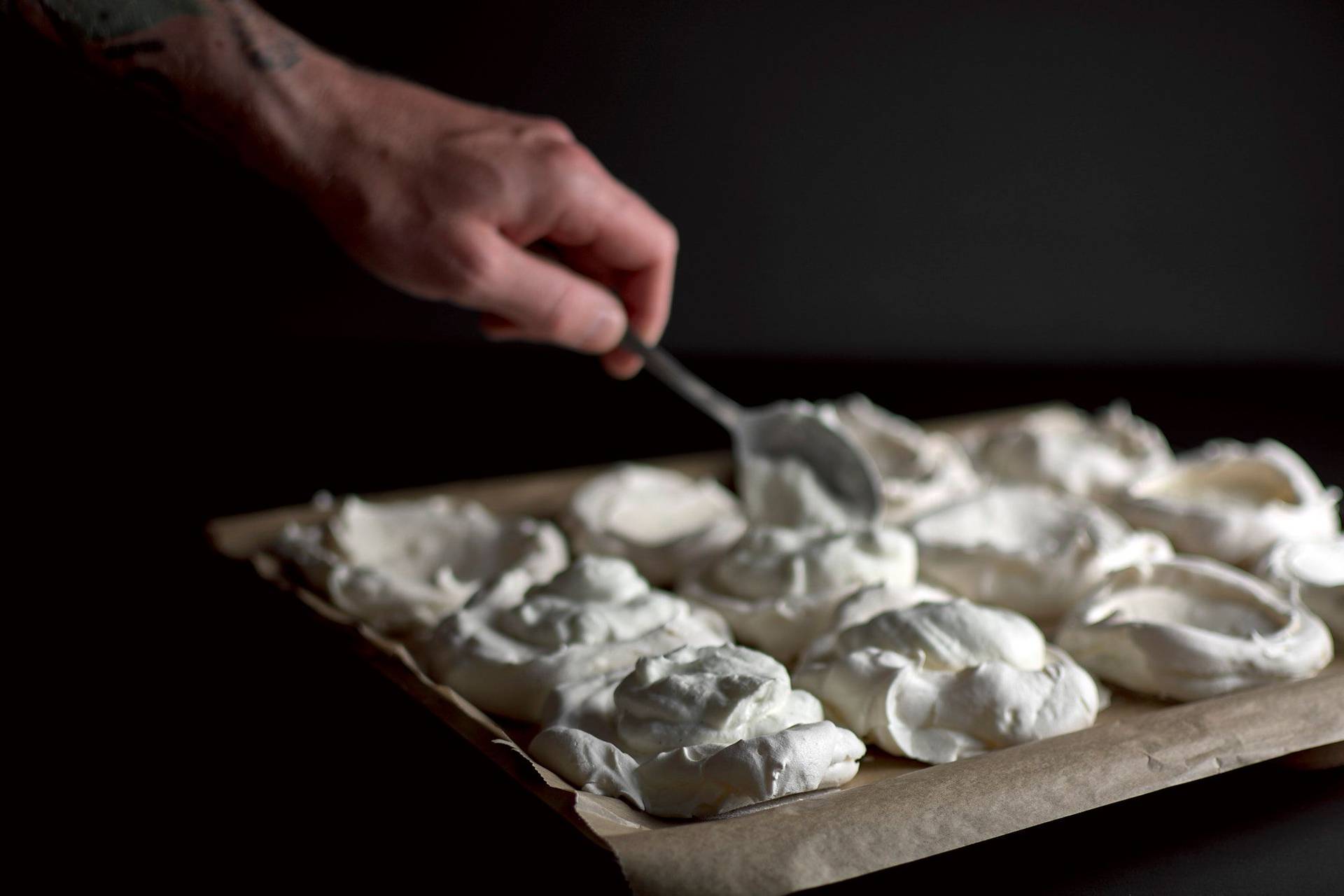 Recipe
Pavlova with Berries & Salted Cream
4 Persons1 Hour 15 Minutes
Meringue Shells
3 Egg Whites
150 g Sugar
Salt to taste
For the meringue shells, beat the egg whites with sugar and salt until the mixture is stiff but still creamy. Then place a sheet of baking paper on a baking tray and form the shells with a spoon, as shown in the picture. Now bake at 110°C for about one hour. The pavlova shells should be crispy on the outside and soft on the inside. Then set aside to cool.
Salted Cream
125 g cream
1/4 vanilla pod
10 g sugar
1/4 lemon zest
Salt to taste
For the salted cream, whip the cream with the remaining ingredients until stiff. When you season the cream with salt, do not be afraid, as the saltiness will be great with the sweet meringue shells. Now refrigerate the salty cream until serving.
Marinated Berries
25 g Sugar
60 g Blueberries
2 tsp Balsamic Vinegar
20 ml Orange Juice
1/4 Orange Zest
Salt To Taste
150 g Mixed Berries as desired
For the marinated berries, caramelize the sugar in a pot. Then caramelize the blueberries in it, deglaze with vinegar and orange juice and add the spices. Then simmer the whole thing for 5 minutes on medium heat until the consistency becomes creamy. Now remove from heat to cool and then mix with the mixed berries.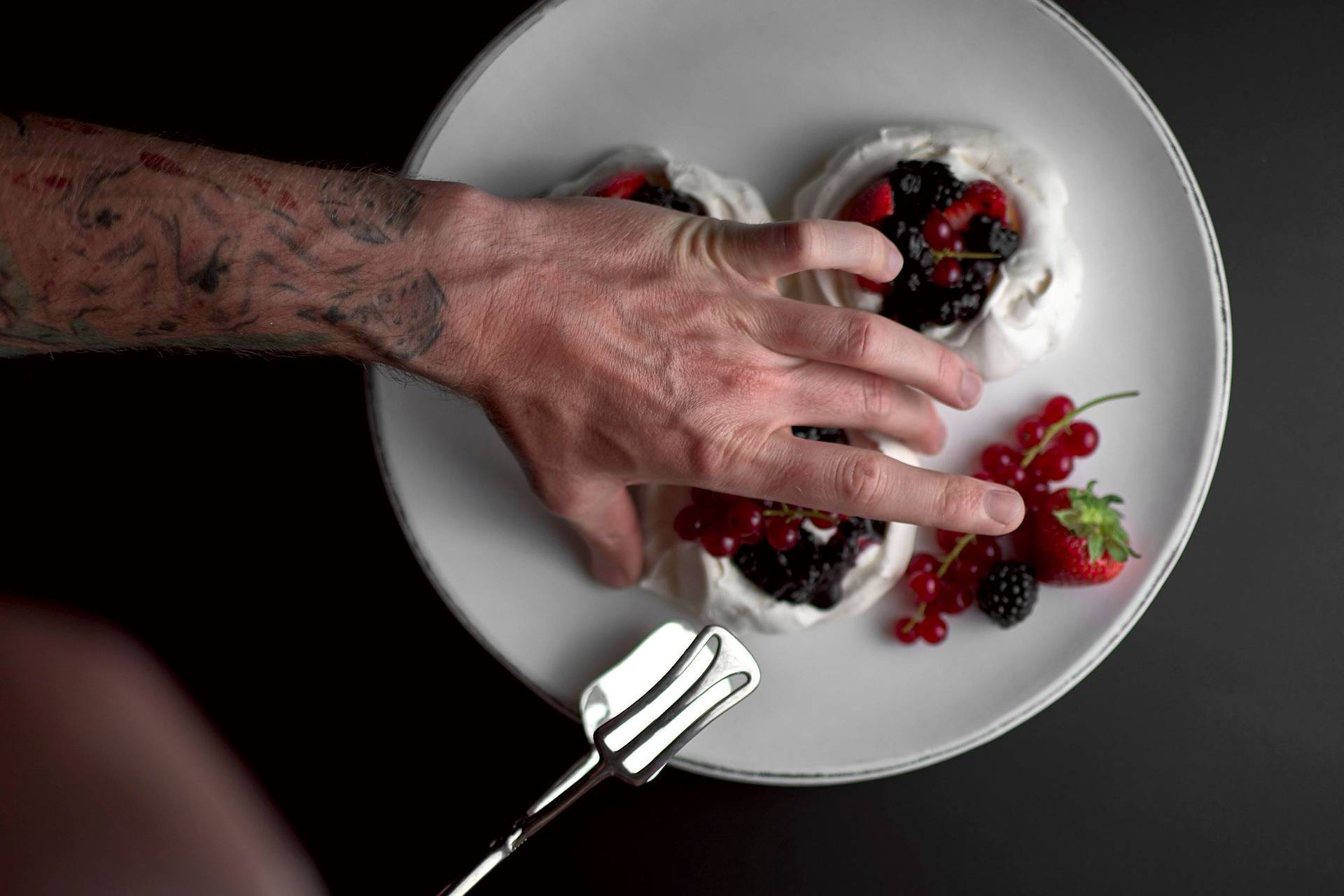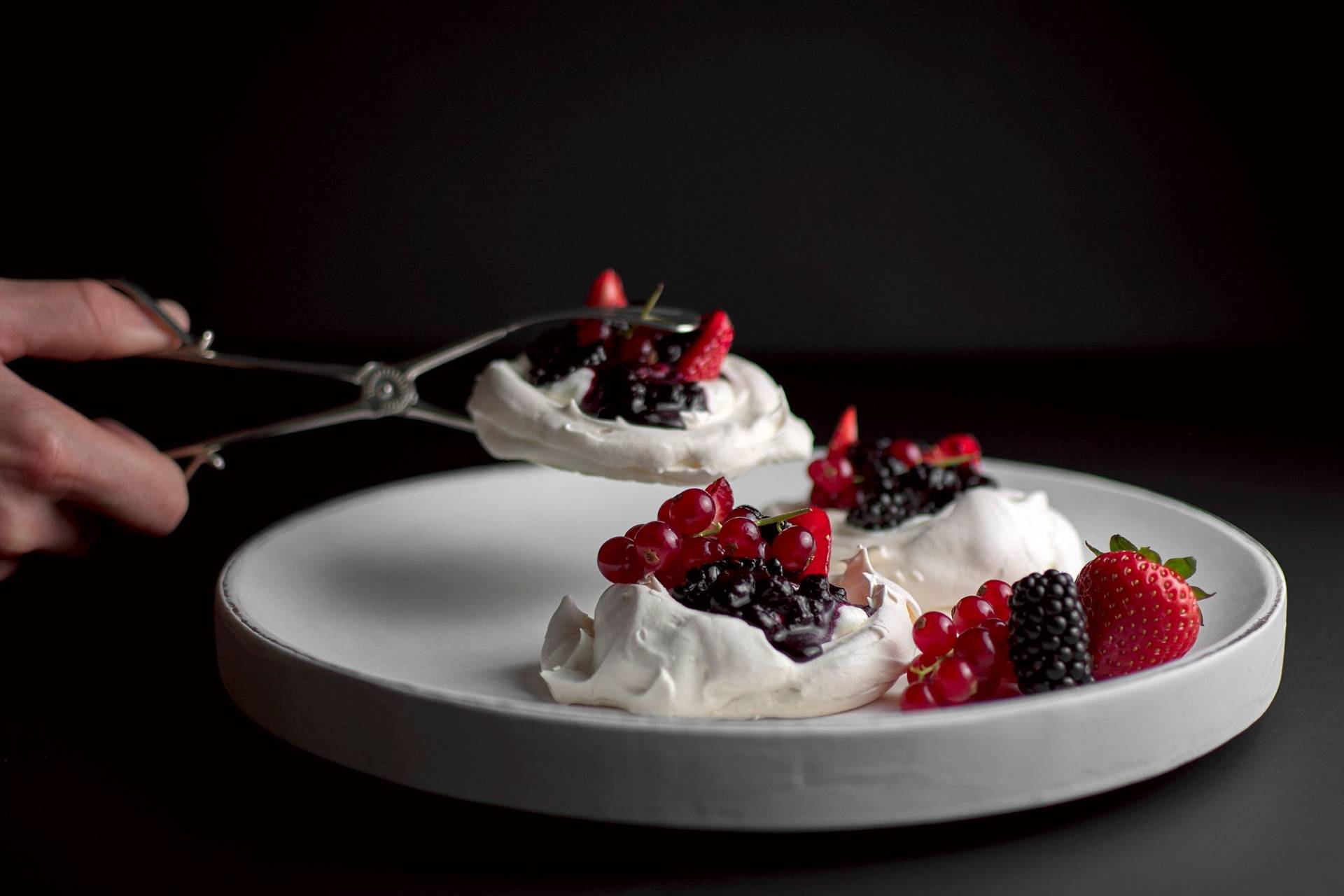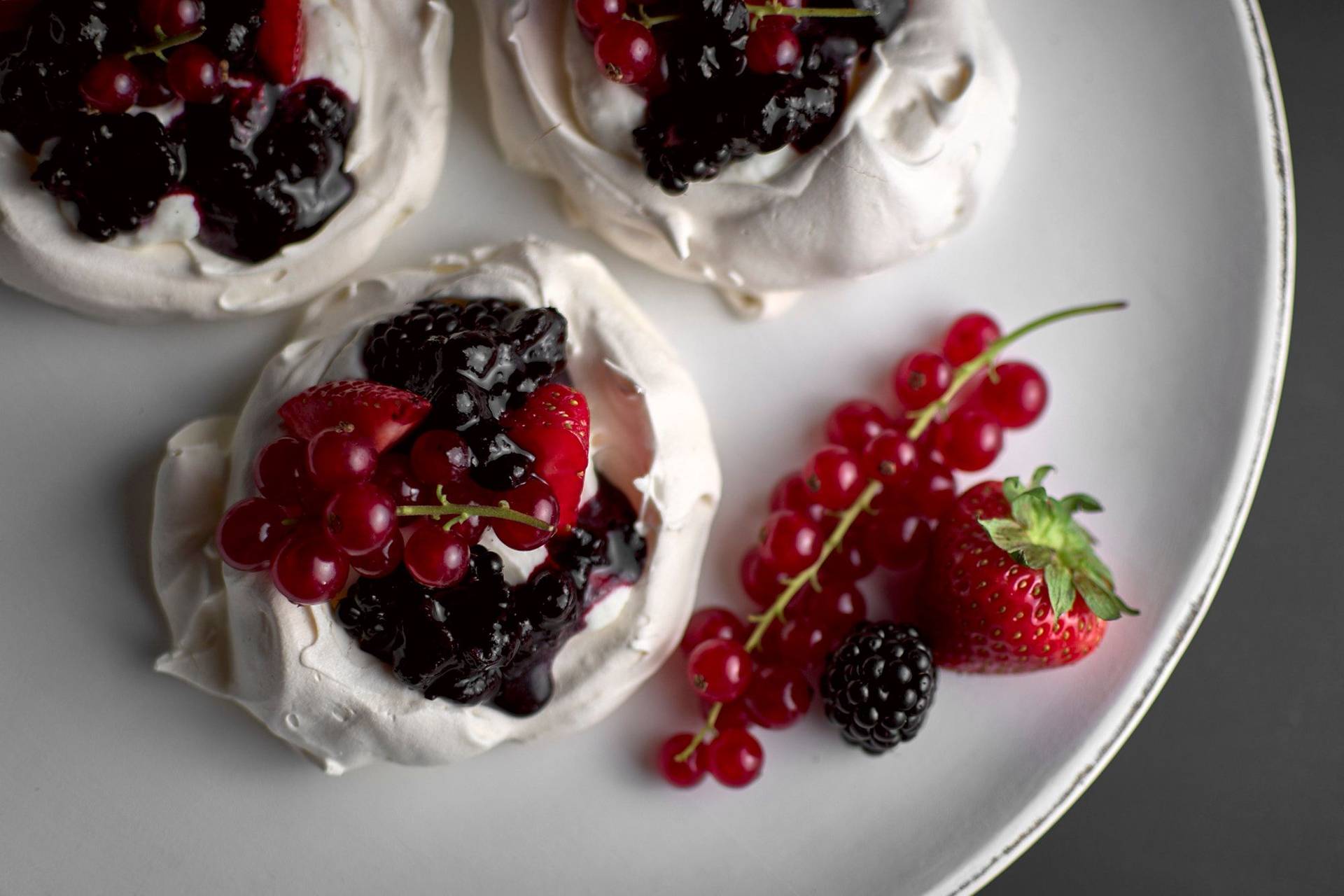 Newsletter
Can't get enough?
Get some secret ingredients through our newsletter!