Recipe
Passion Fruit Meringue Dessert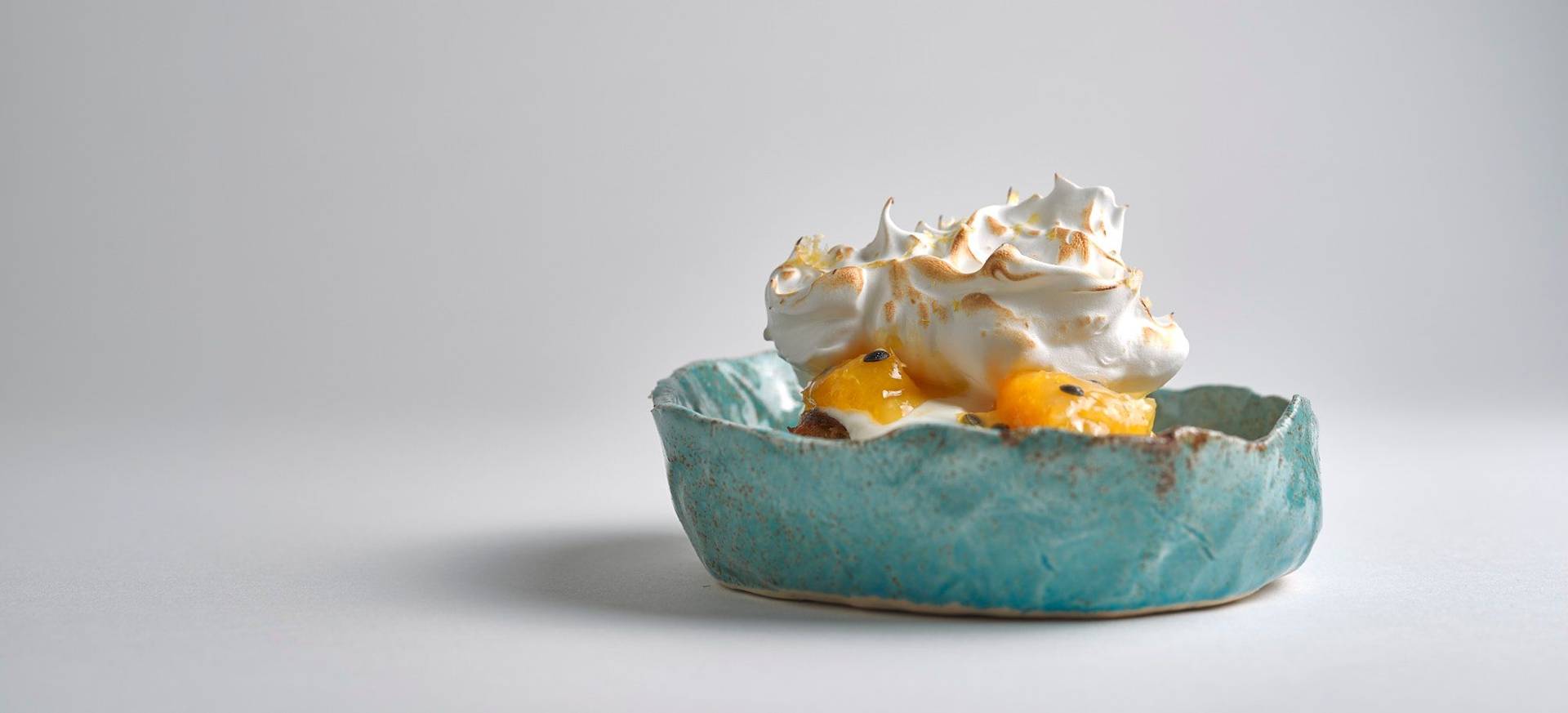 A dessert that combines everything
In the past, when I worked in hotels and restaurants, I had to create menus for numerous events. I usually tried to think of what the majority of the guests would prefer, instead of just creating something they might not like. So, in the end I often ended up serving different meringue desserts, because I think and the past has certainly shown, that this dessert combines everything you want. Loose sponge cake, combined with a seasonal fruit, which is usually sour in nature and creamy meringue form the basis for this simple dessert. Who does not know the delicious gooseberry meringue pie or with currants, which is always a light and delicious cake for any coffee table, especially in summer?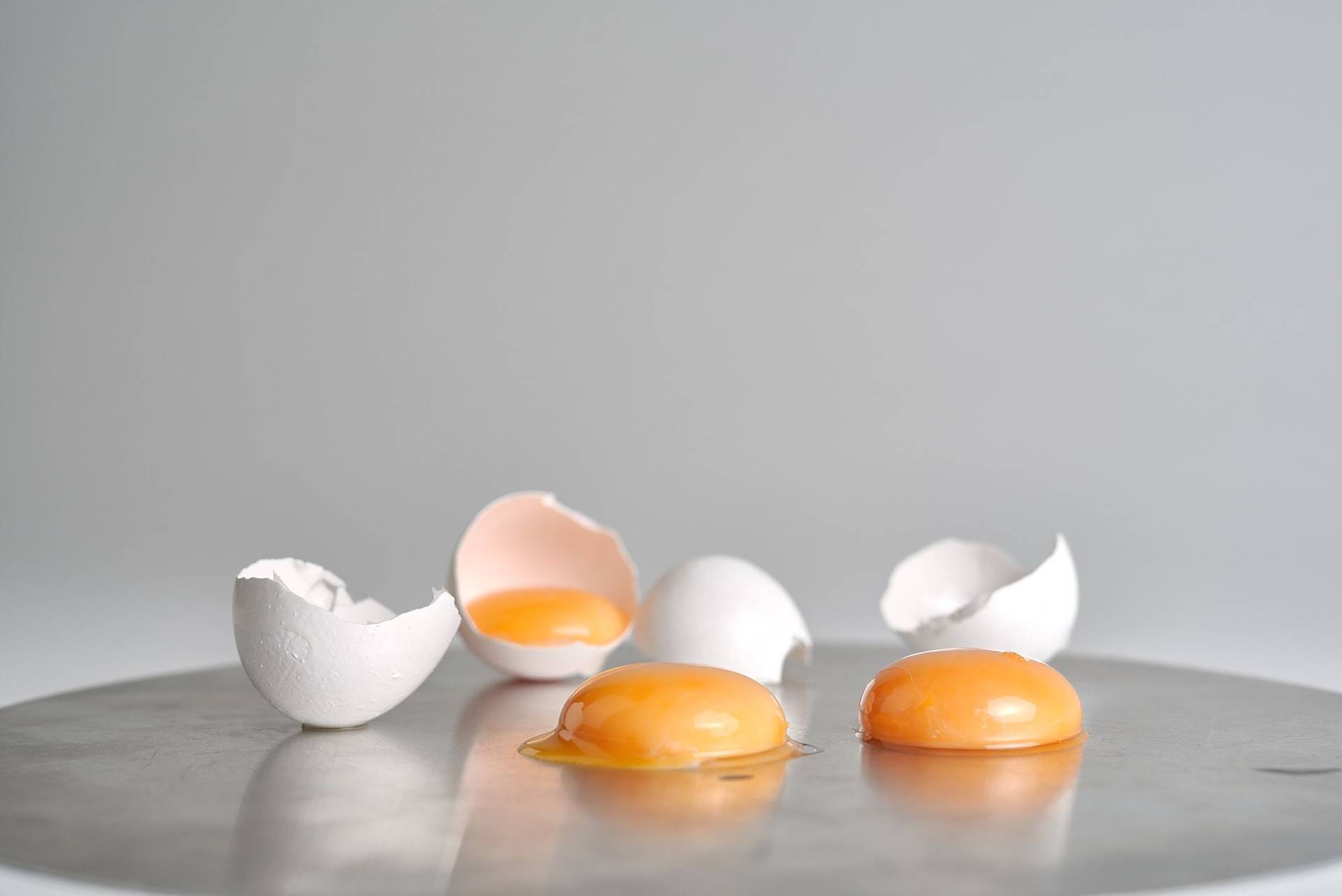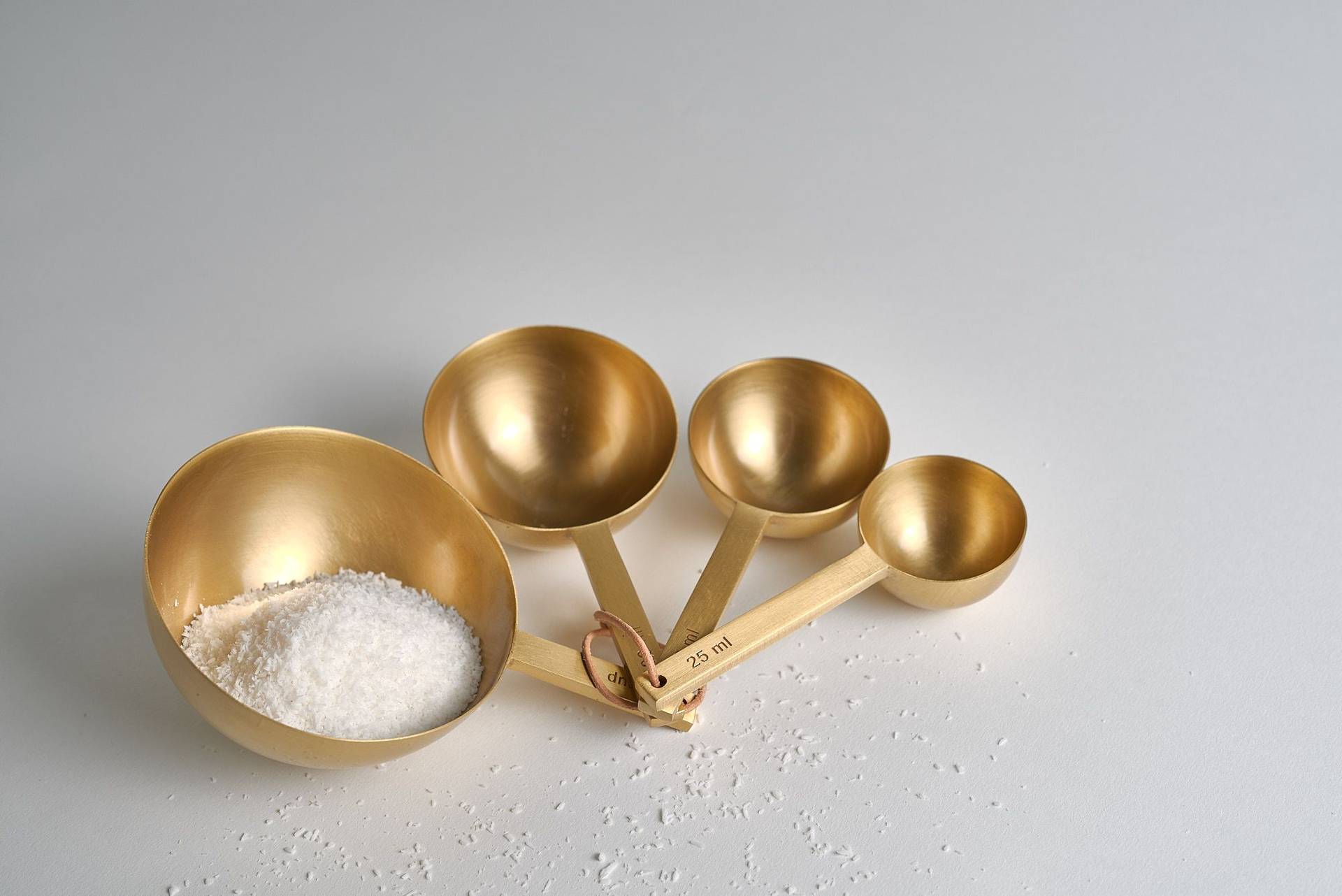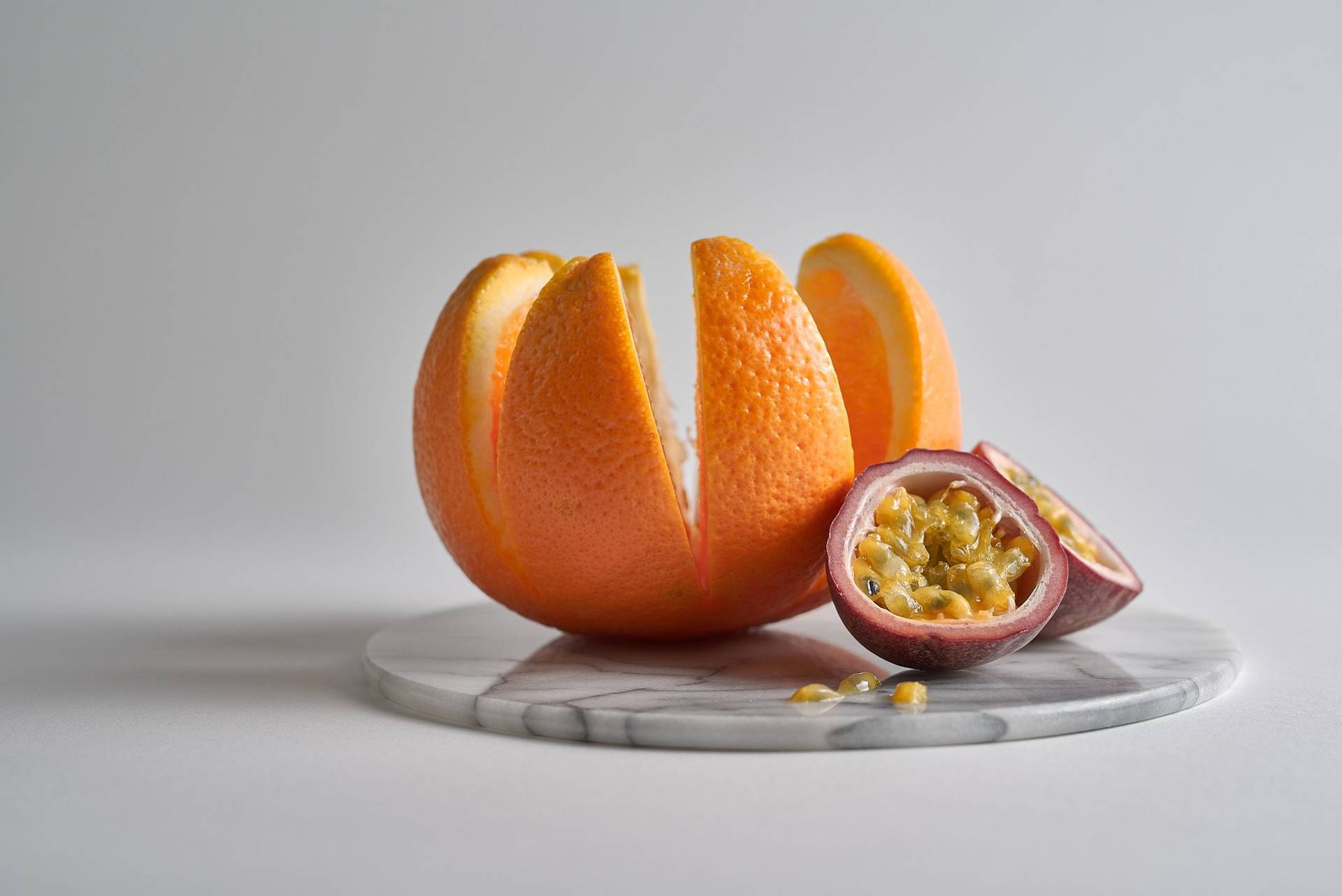 Meringue - the sweet kiss
This sweet kiss, that is what baiser means, consists of simple and quickly made components, a really juicy coconut sponge cake, which is topped up with yogurt, and a sour passion fruit & orange compote under a fluffy cloud of lightly flamed meringue. All together simply a heavenly dessert to knee down and if you add a scoop of ice cream, no one could ask for more. Feel free to modify this dessert recipe according to your preferences and serve the meringue dessert with a lemon pudding, cherry compote or gooseberries. The sky is the limit, so be creative and do what you like.
Bon Appétit!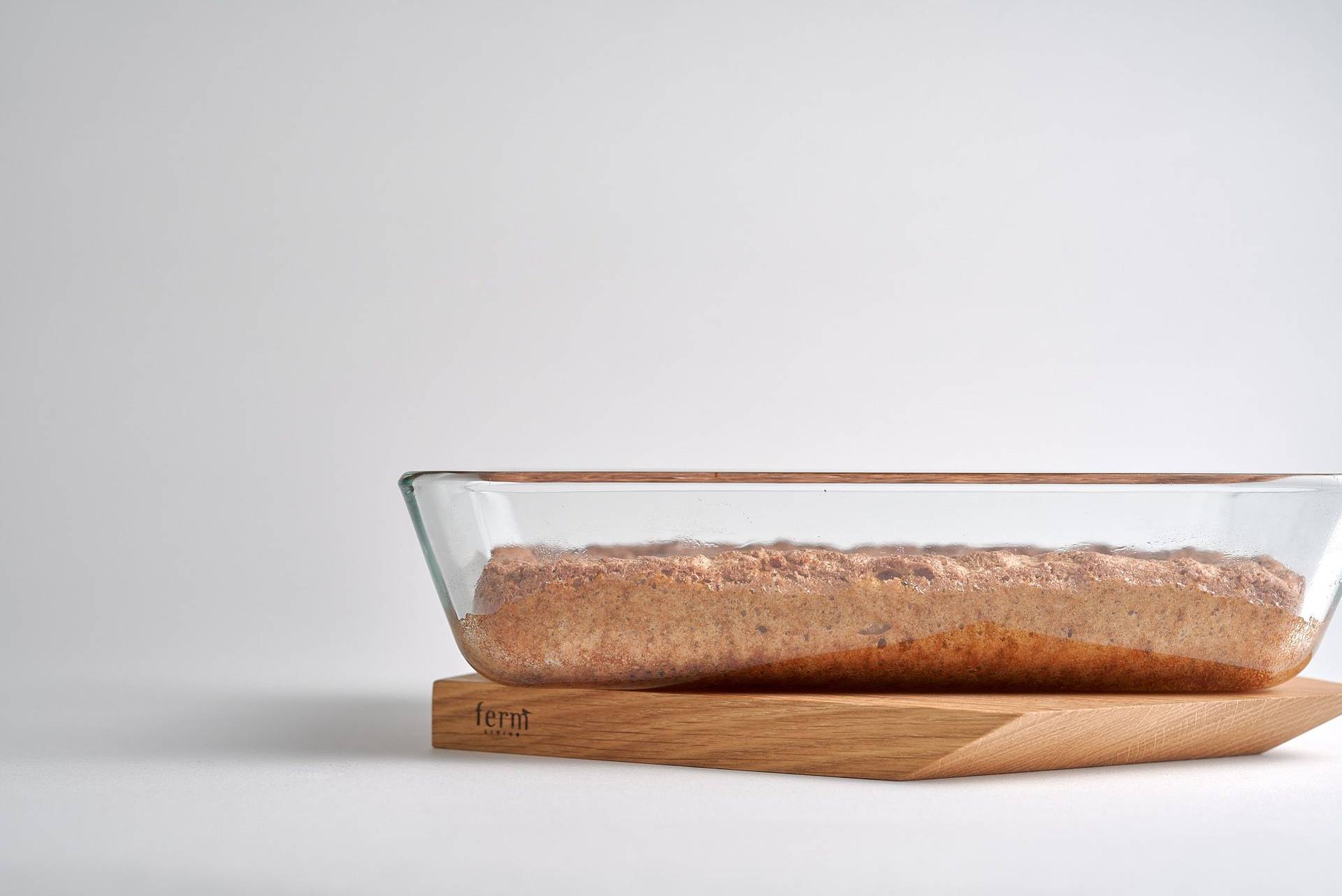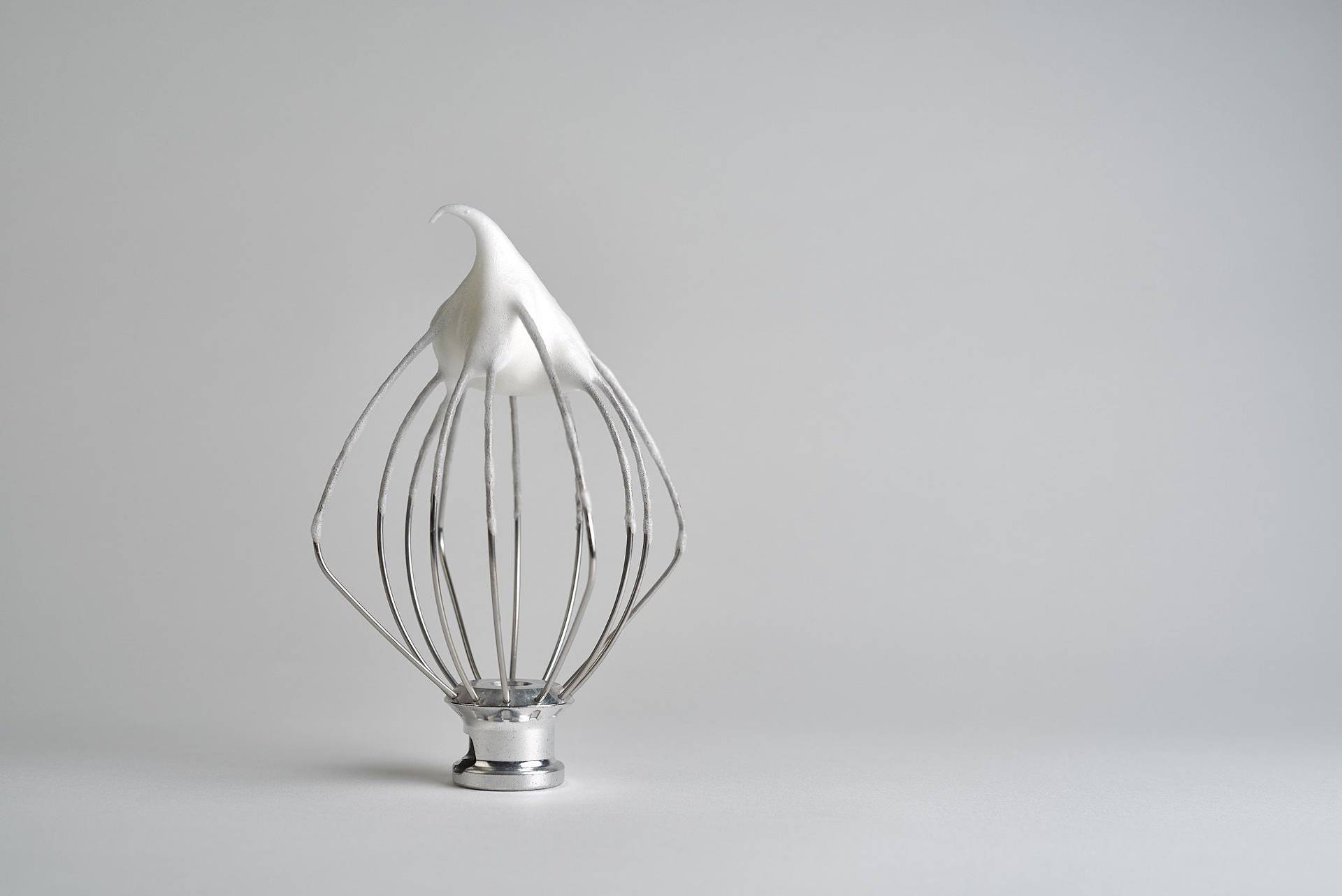 Recipe
Passionsfrucht Meringue Dessert
4 Persons1 Hour
Coconut Sponge Cake
3 Eggs
60 g Coconut Blossom Sugar Or Brown Sugar
50 g Ground Coconut Flakes
50 g Almond Semolina
30 g Flour
Salt to taste
For the coconut sponge cake, toast the almonds and coconut in the oven at 190°C. Then, separate the eggs and beat the egg yolks and whites separately. Now mix both carefully and fold in the remaining ingredients. Pour the coconut sponge mixture into a baking dish to a height of 2 cm and bake in a preheated oven at 190°C for 20 minutes until golden brown and the sponge is still moist and fluffy. Turn over the coconut sponge cake after 5 minutes and cover it, this prevents it from drying out.
Passionsfrucht & Orange Compote
2 Passion Fruit
100 ml Passion Fruit Juice
10 g Starch
10 g Sugar
1 cl Rum
1 Orange
Salt to taste
For the passionfruit & orange compote, scoop out the passion fruit and mix with the remaining ingredients in a saucepan until smooth, making sure that no lumps remain. Now rub the orange and add the zest to the saucepan, then peel it and cut it into small pieces. Bring the liquid to a boil, stirring until thickened. Now add the orange and season with salt.
Meringue
2 Egg Whites
70 g Sugar
Salt to taste
For the meringue, first mix only half of the sugar with salt and the egg whites and beat. As soon as the meringue has increased in volume, add the remaining sugar, so the meringue whips up better and becomes airier. The meringue should be stiffly whipped at the end but still creamy.
Serving
Before serving, break the coconut sponge cake into pieces and arrange in a bowl. Top with the yogurt and add the compote. Now spoon on a meringue cloud and then lightly flame with a small torch. To finish, sprinkle some fresh orange zest on top.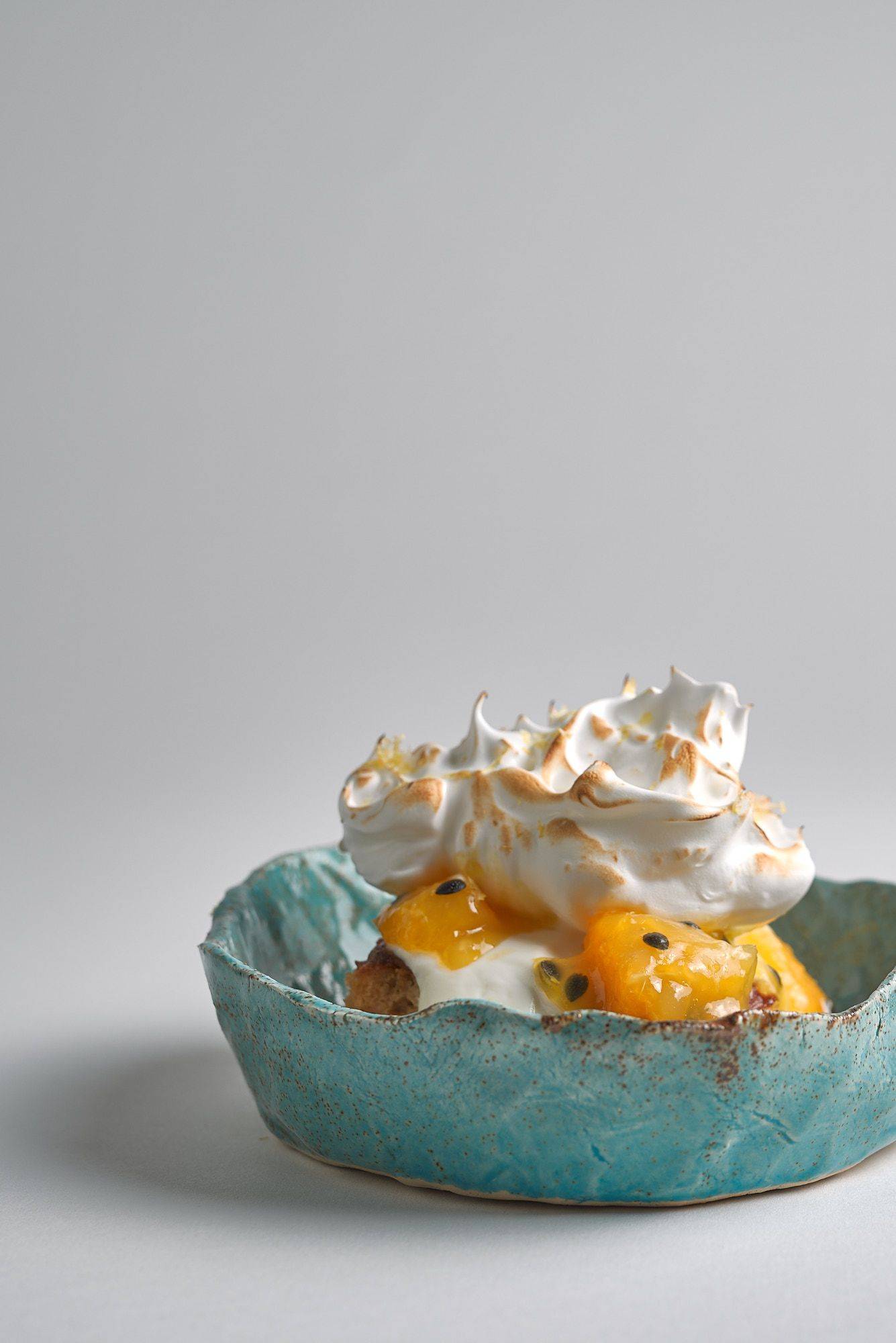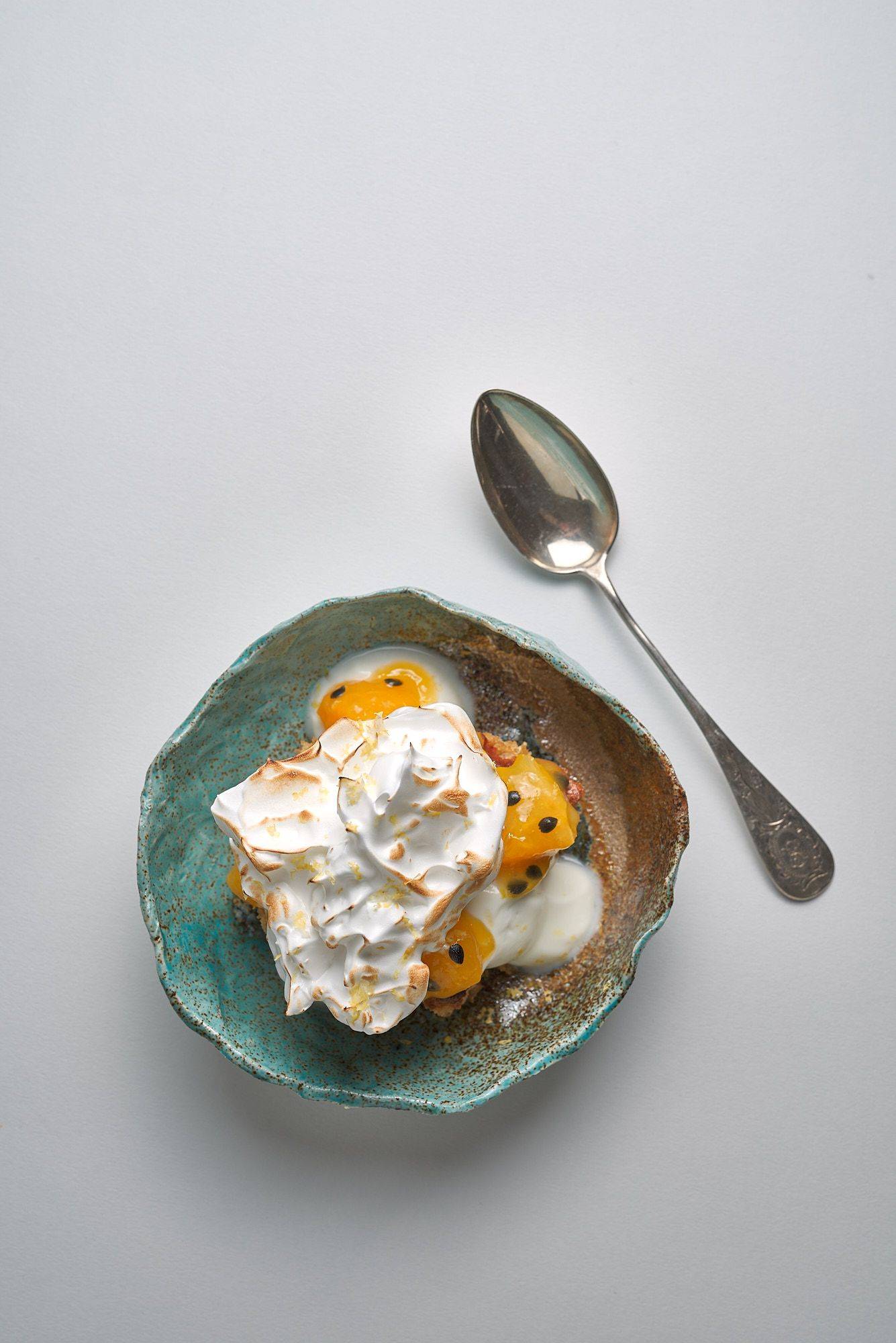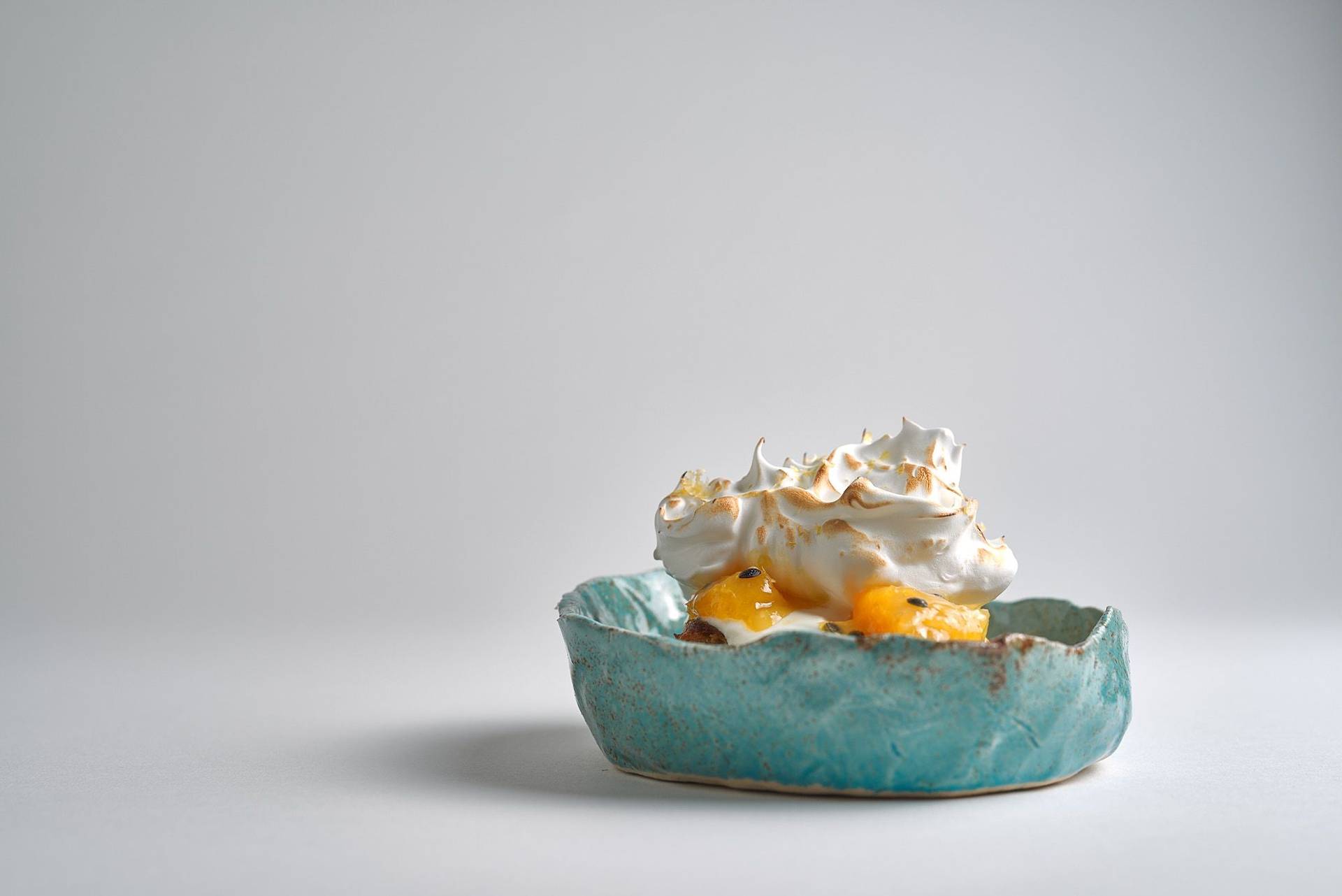 Newsletter
Can't get enough?
Get some secret ingredients through our newsletter!