Recipe
Parsnip Soup with Radicchio, Tangerine & Chestnuts
Vegetarian | Gluten-Free | Sugar-Free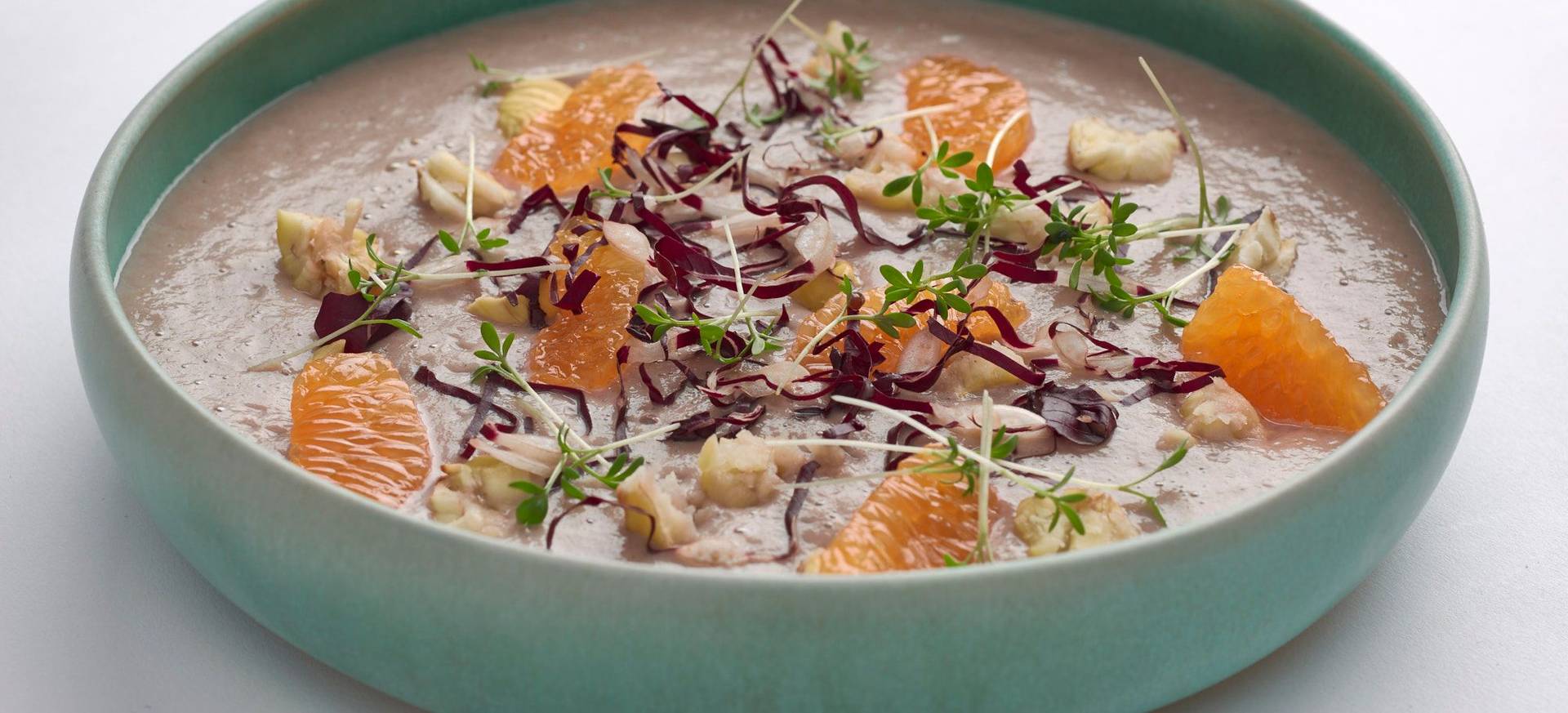 Lately, a delicious and warming soup could be found quite often on our table. The kids love to eat soup and we enjoy the comforting warmth it gives us after a cold day. Soups are so quick to make with just a few ingredients, which may be one reason why we eat a lot of soup these days. But today I want to show you a slightly different version. Not that it is made with unusual ingredients, but the combination of sweet, fruity and bitter somehow makes this soup special.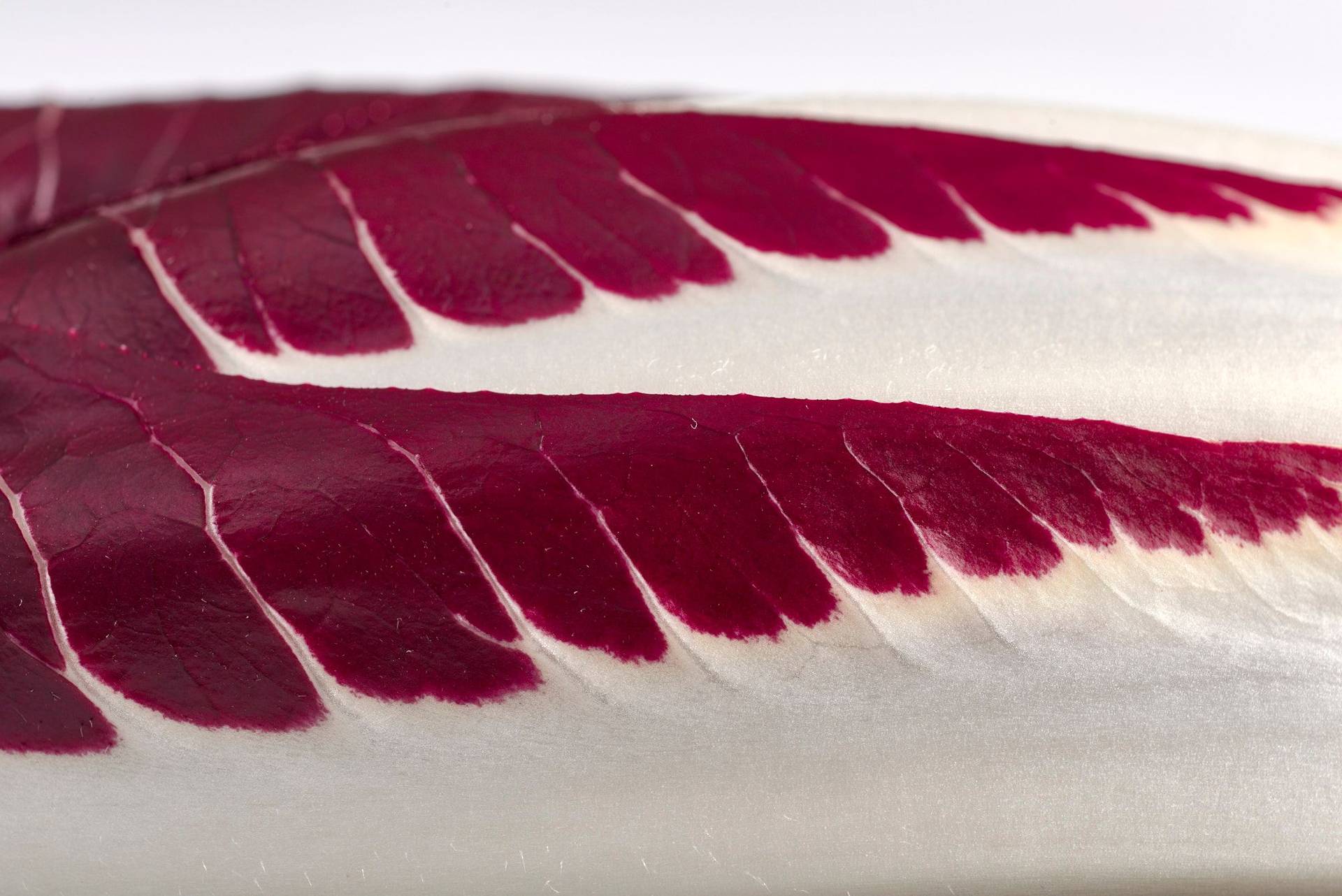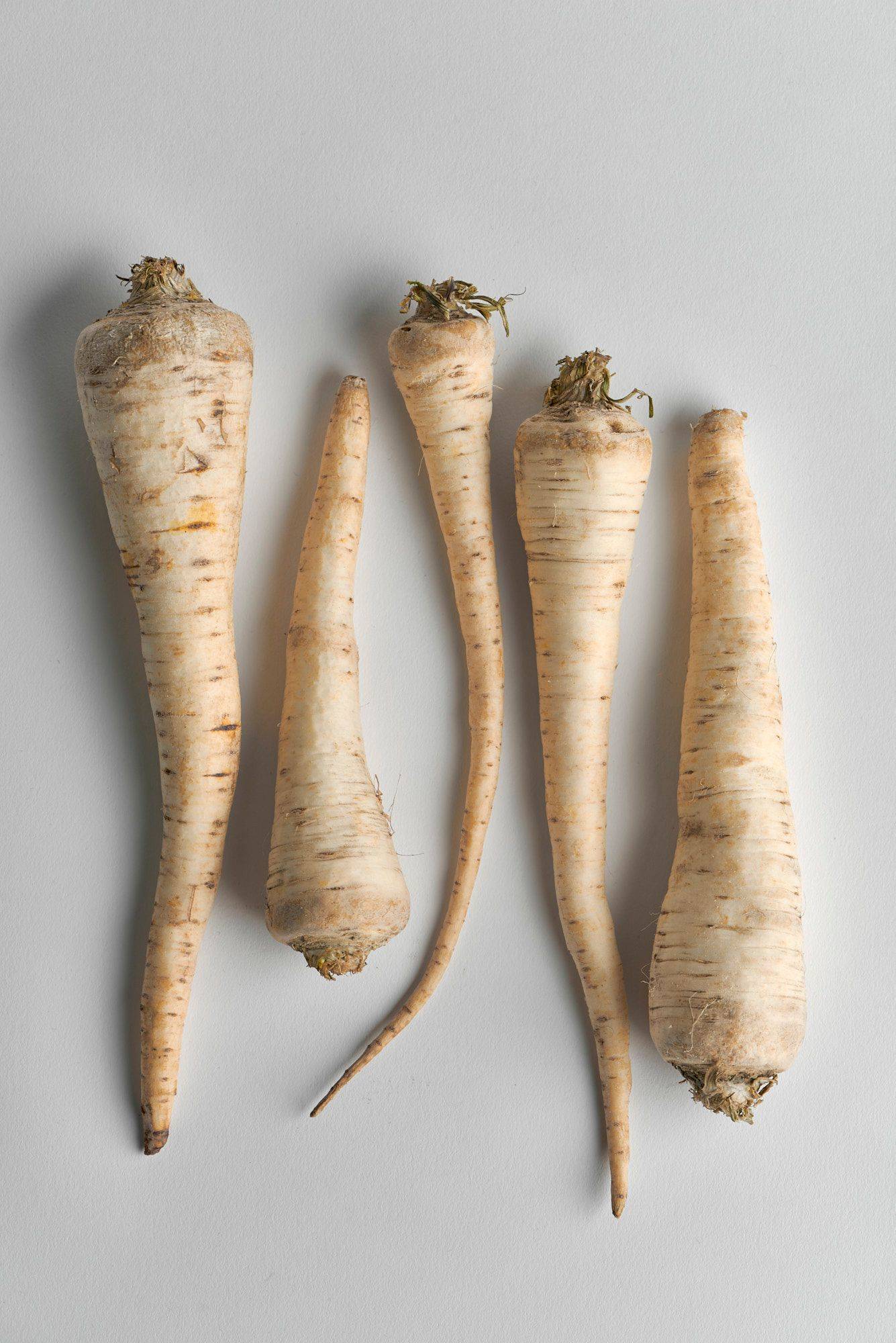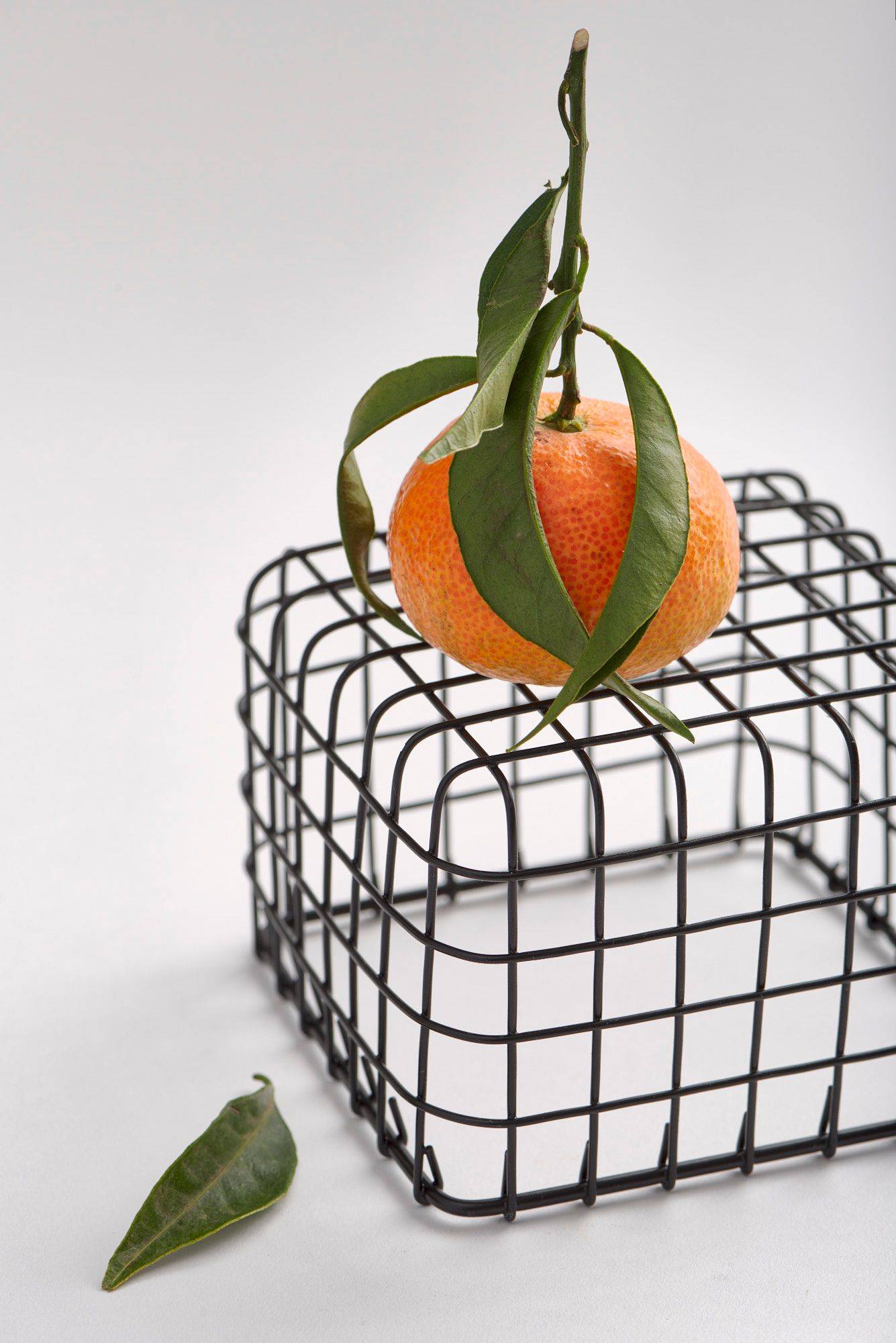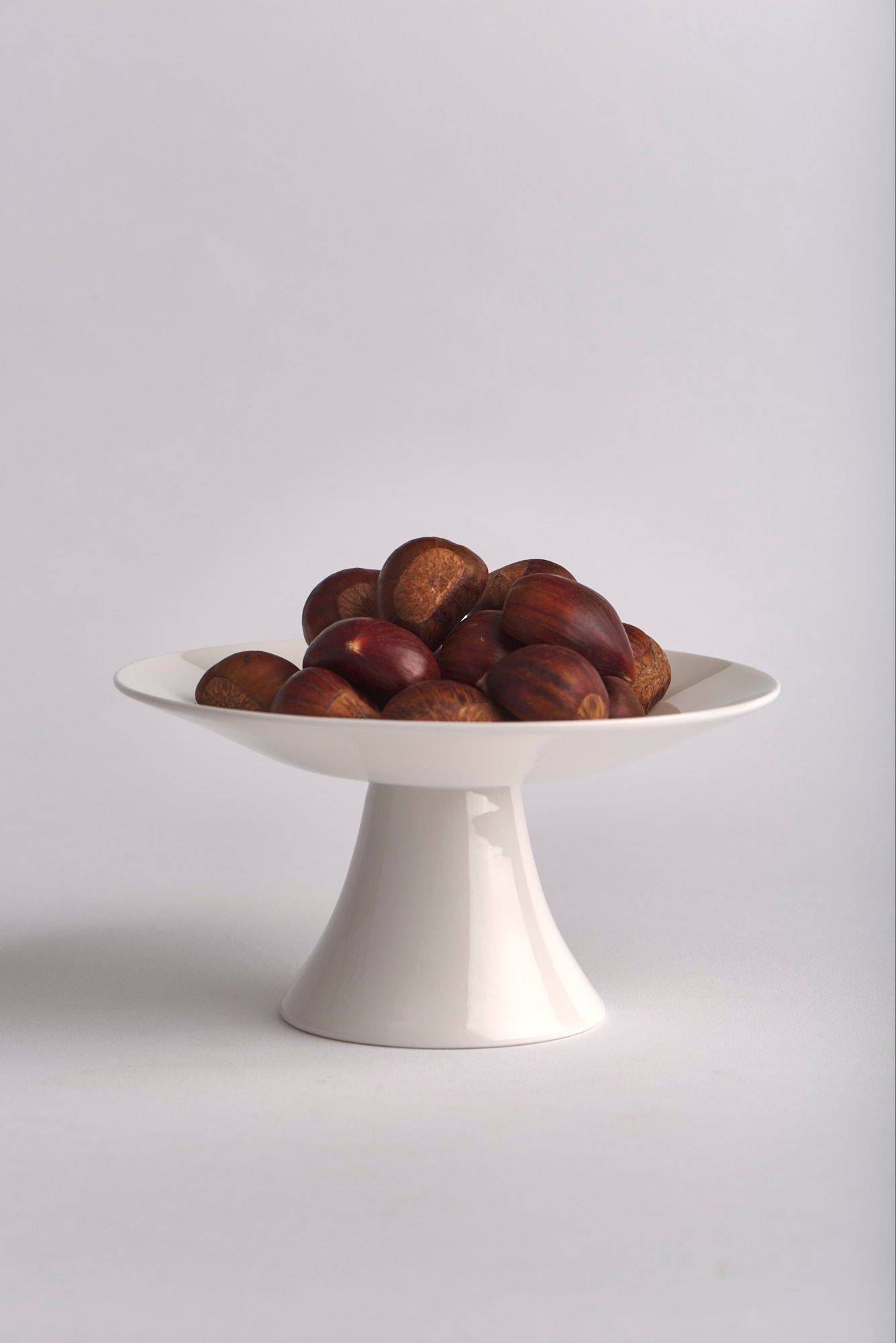 Sweet Parsnip & Bitter Radicchio
Sure, these types of flavors may be a bit polarizing, but hey, preferences in cooking and taste do vary. What I personally like about this soup recipe is the smooth transition from sweet parsnip to the bitterness of radicchio with some tartness from fruity tangerines. It kind of reminded me of a good Negroni. After all, you can decide for yourself how much radicchio to add to the parsnip soup, or if, for example, you just sauté a few leaves and don't mix any radicchio into the soup at all. You see, it's just an inspiration.... what ends up on your plate depends only on your own preferences.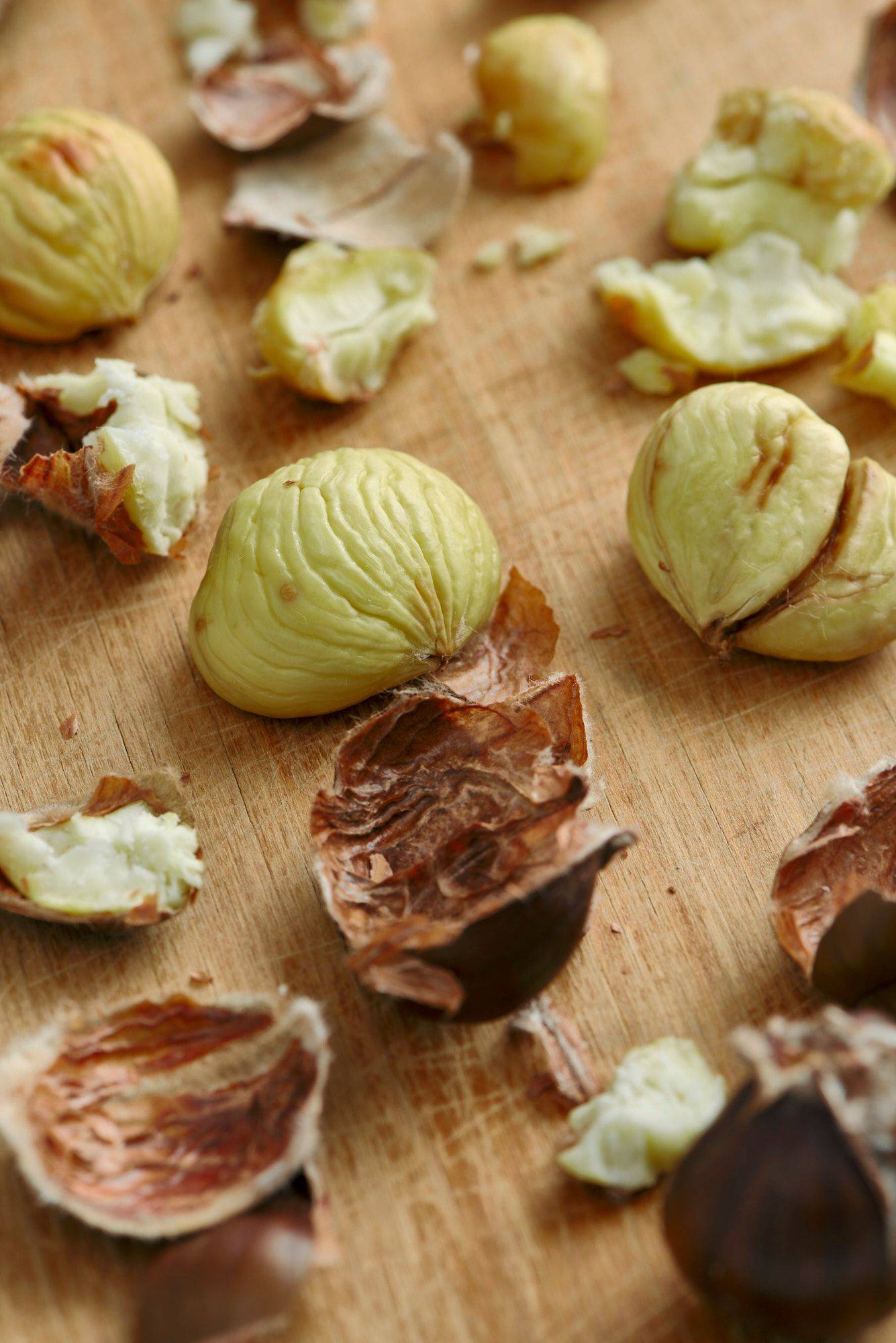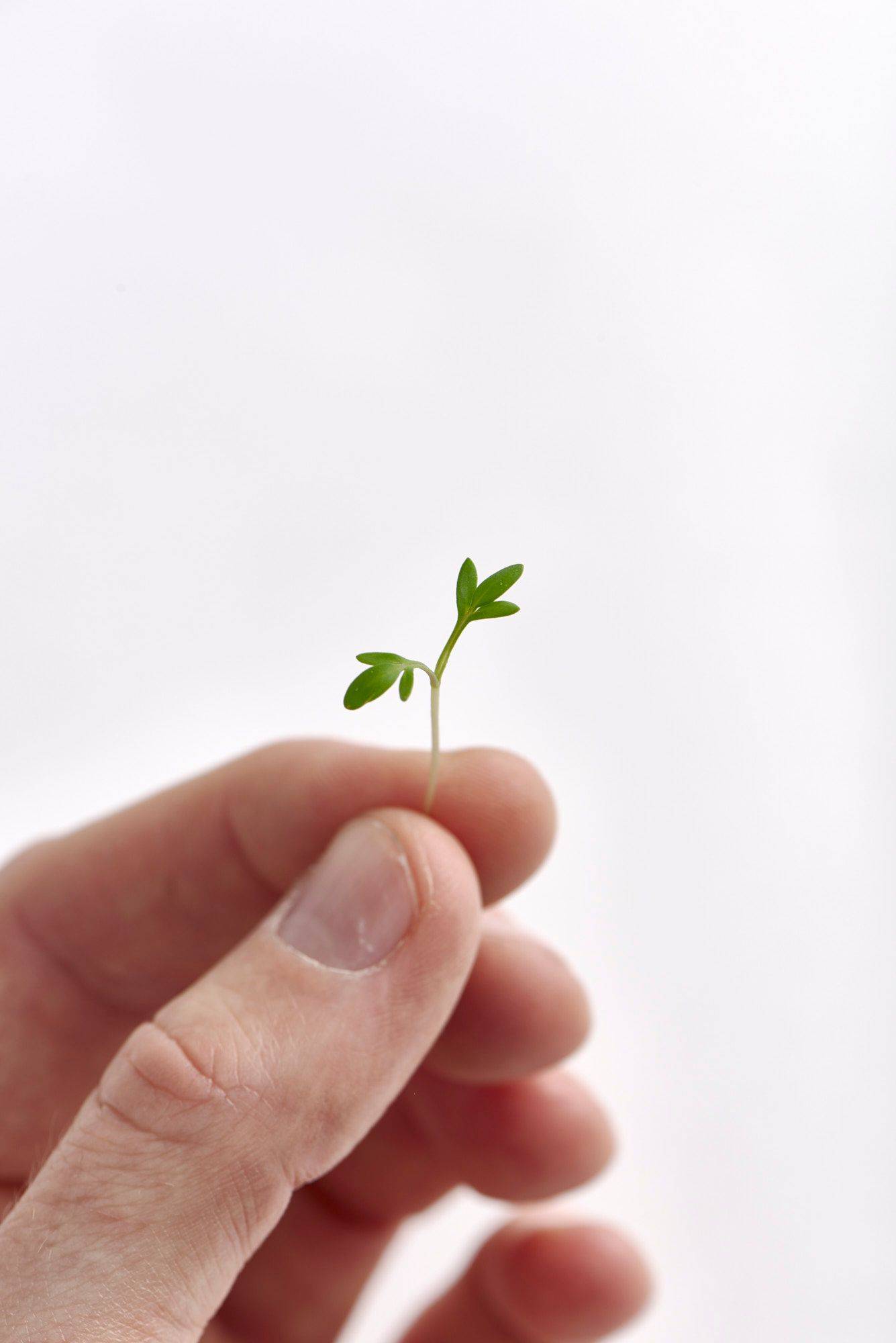 Recipe
Parsnip Soup with Radicchio, Tangerine & Chestnuts
3 Persons30 Minutes
Parsnip Soup with Radicchio
350 g Parsnip
1 Onion
50 g Butter
300 ml Milk
200 ml Vegetable Stock
80 g Radicchio
1 Tangerine Juice
Salt & Maple Syrup to taste
For the soup, peel the parsnips and onion and cut them into 2cm pieces. Sauté both in butter and add milk and vegetable stock. Now cook everything over low heat until soft. In the meantime, cut the radicchio into 1cm pieces and squeeze out the tangerine juice. When the parsnip is cooked soft, add the radicchio and the tangerine juice to the soup. Now bring everything to the boil again and then mix in a blender until creamy. Finally, season to taste.
Serving
150 g Chestnuts
2 Tangerines
45 g Radicchio
Garden Cress
Cut the chestnuts crosswise and roast them in the oven at 190°C for about 10 minutes. Then wait a few minutes and peel the chestnuts. Cut the radicchio into fine strips and cut fillets from the tangerine. To serve, put some soup in a bowl and add the radicchio strips, chestnuts and tangerines. Finally, decorate the soup with garden cress.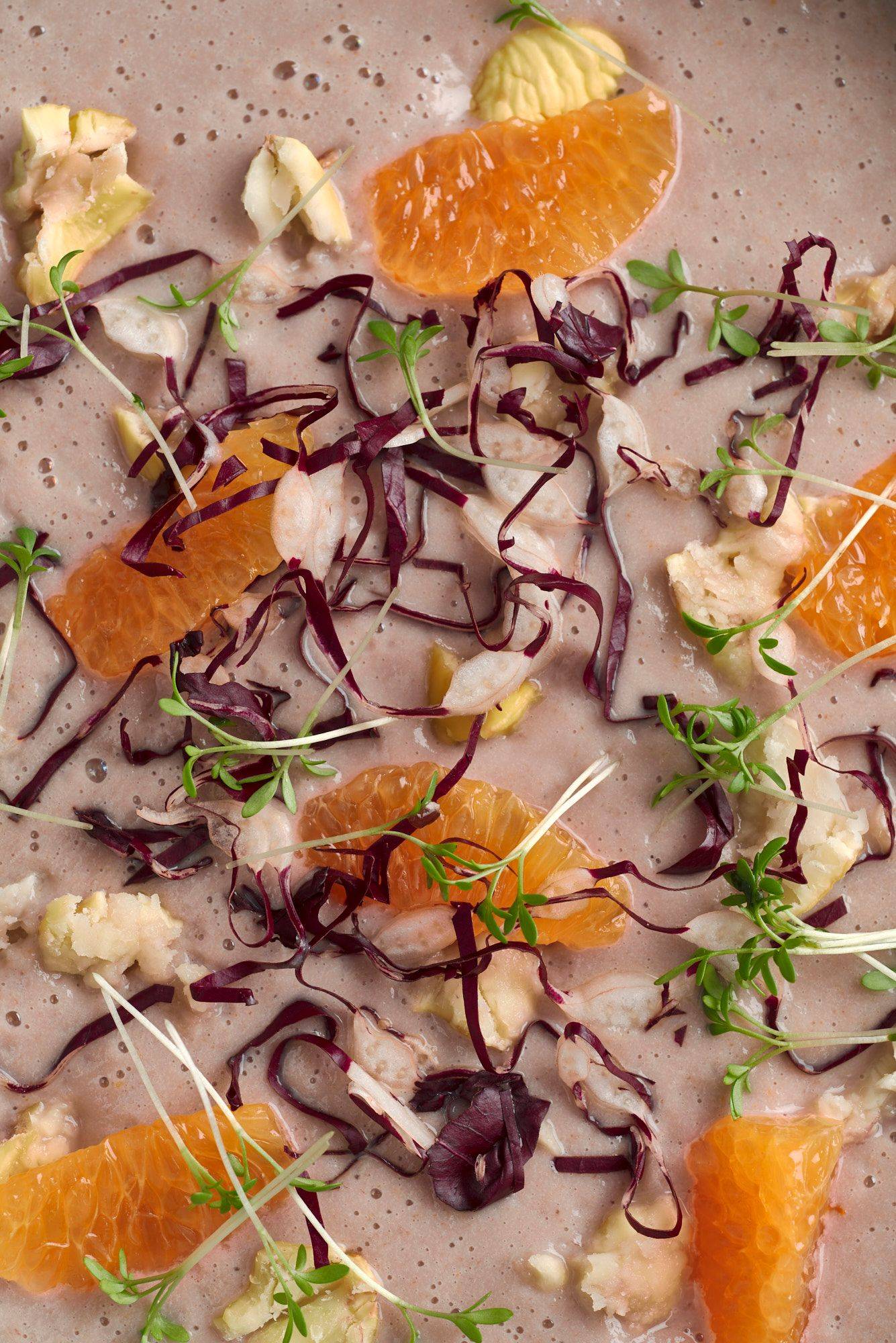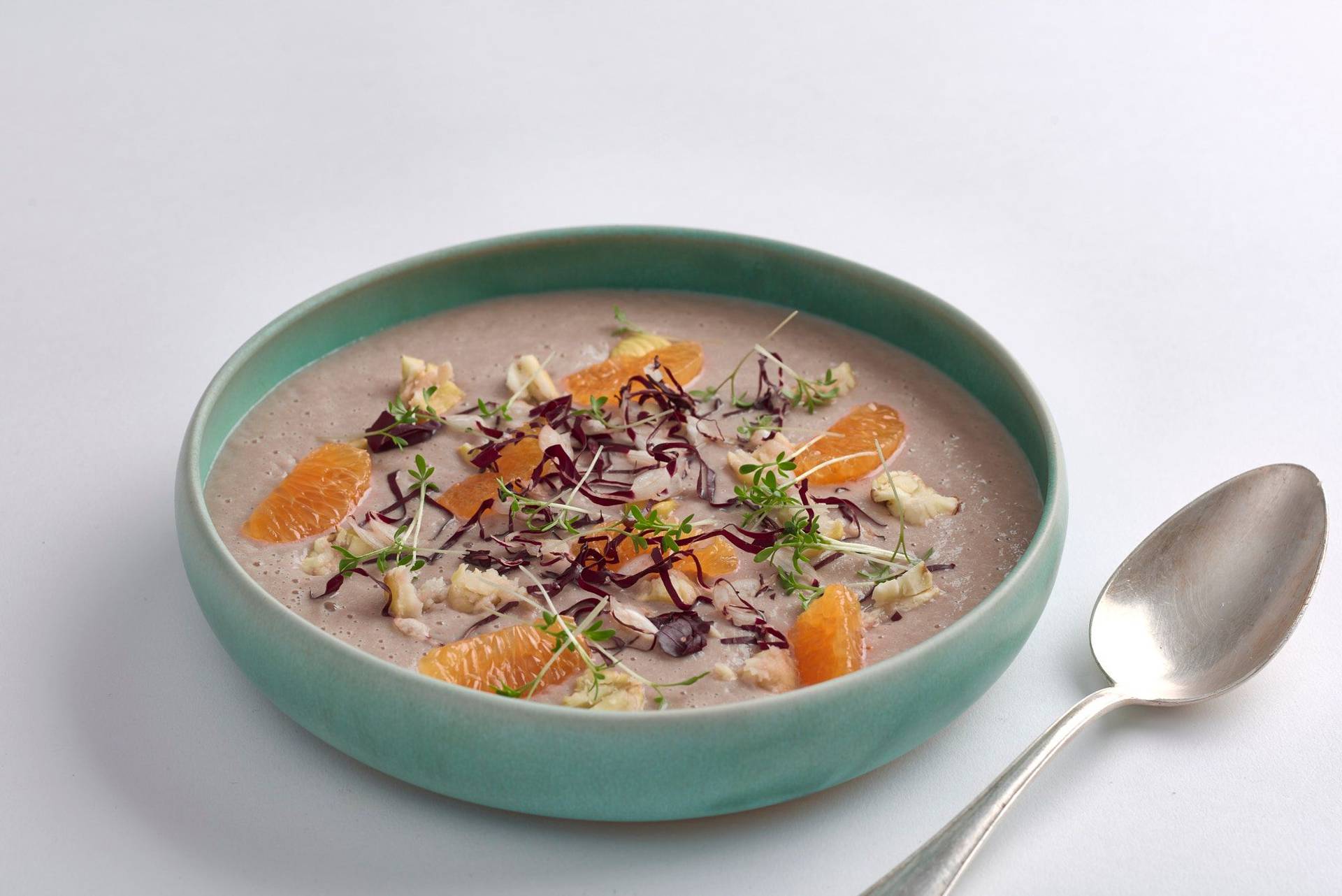 Newsletter
Can't get enough?
Get some secret ingredients through our newsletter!