Recipe
Homemade Eggnog with Chocolate Marshmallows
Dessert | Drinks | Gluten-Free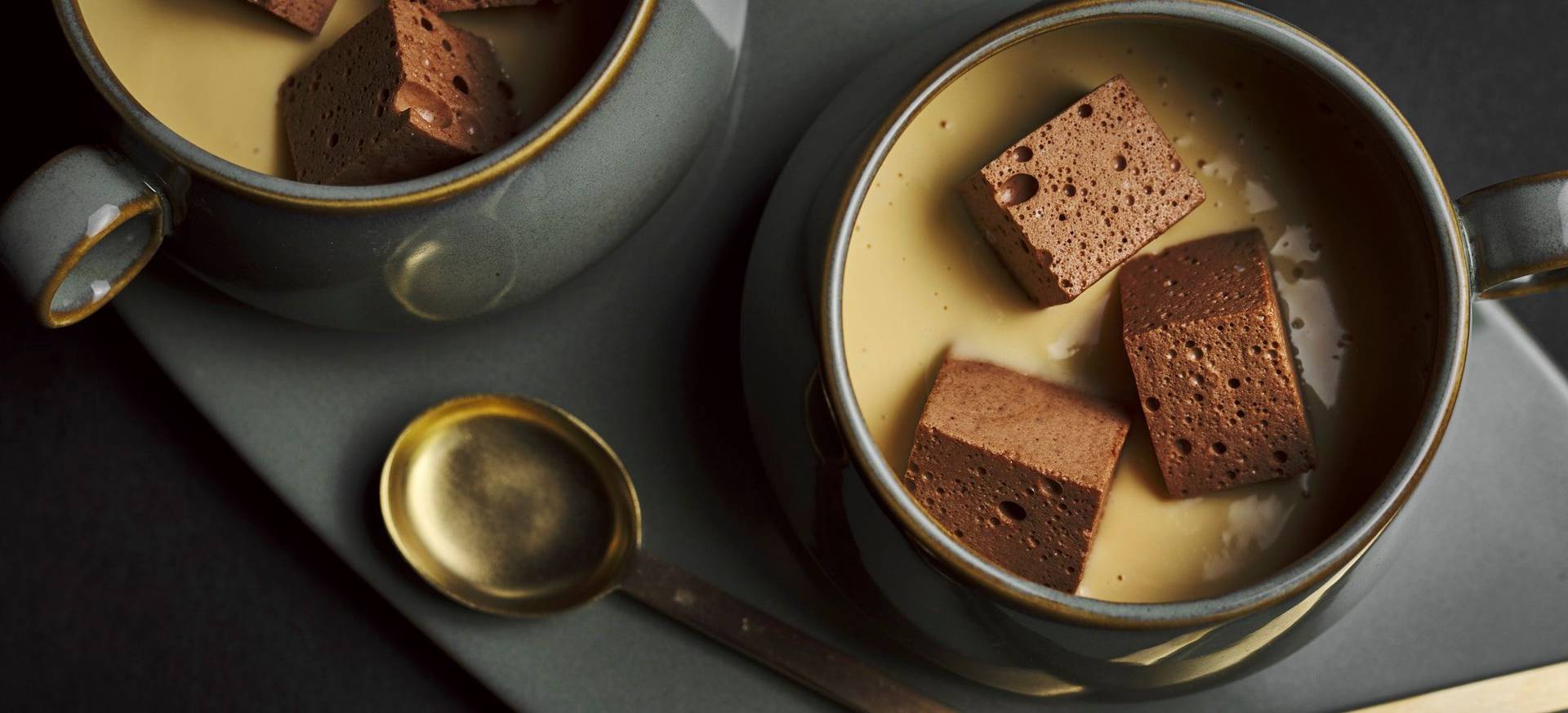 Eggnog isn´t necessarily a childhood memory for me like chocolate. In this case my job has rather helped eggnog become part of our family tradition. When I was an apprentice, we used to serve warm homemade eggnog to our guests in winter and somehow I liked it from the beginning. So, I brought a bottle home to my mom for Christmas and she fell right in love with my self-made eggnog. From that year on, eggnog was a standard for every Christmas party at home and who can resist those little chocolate waffle cups?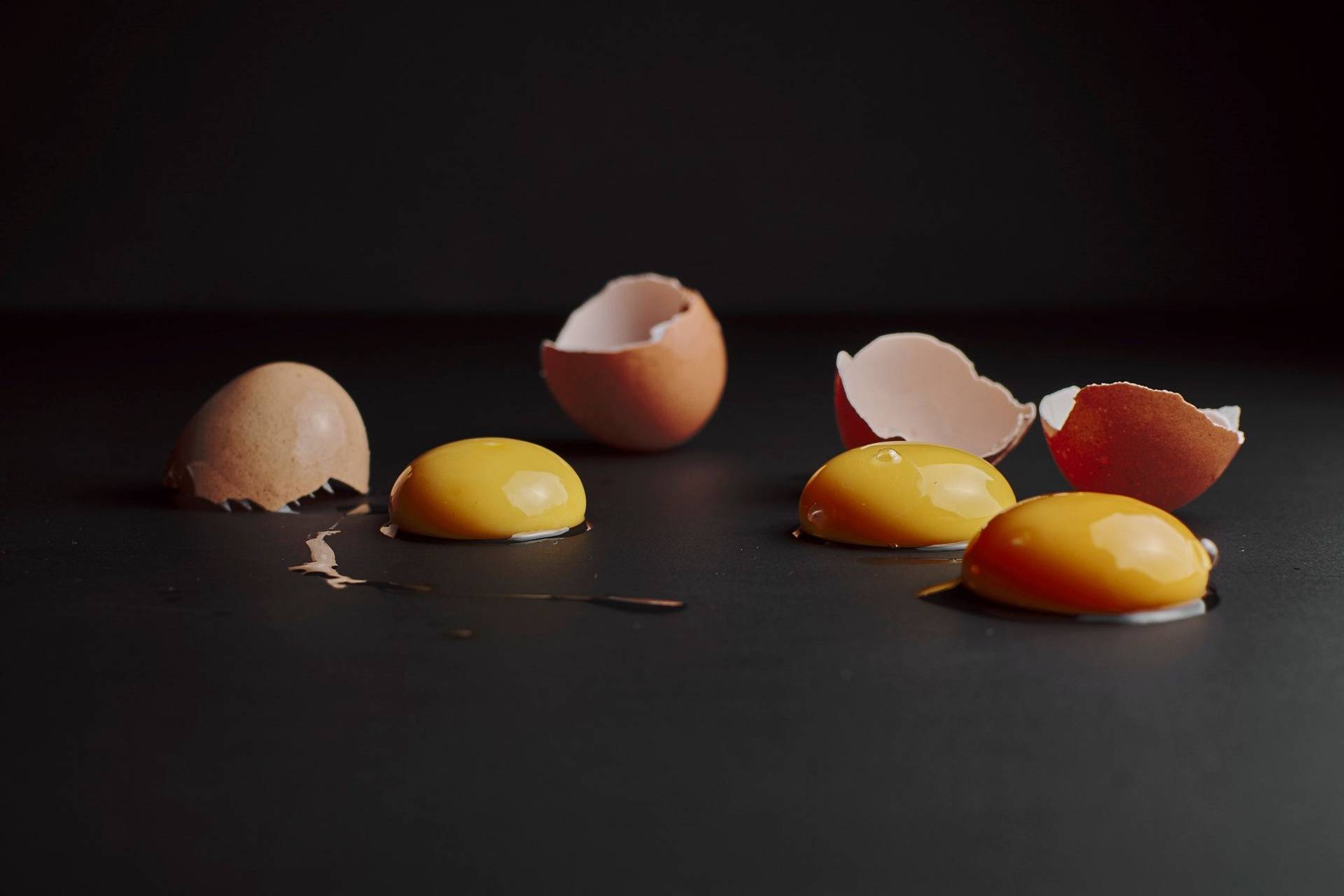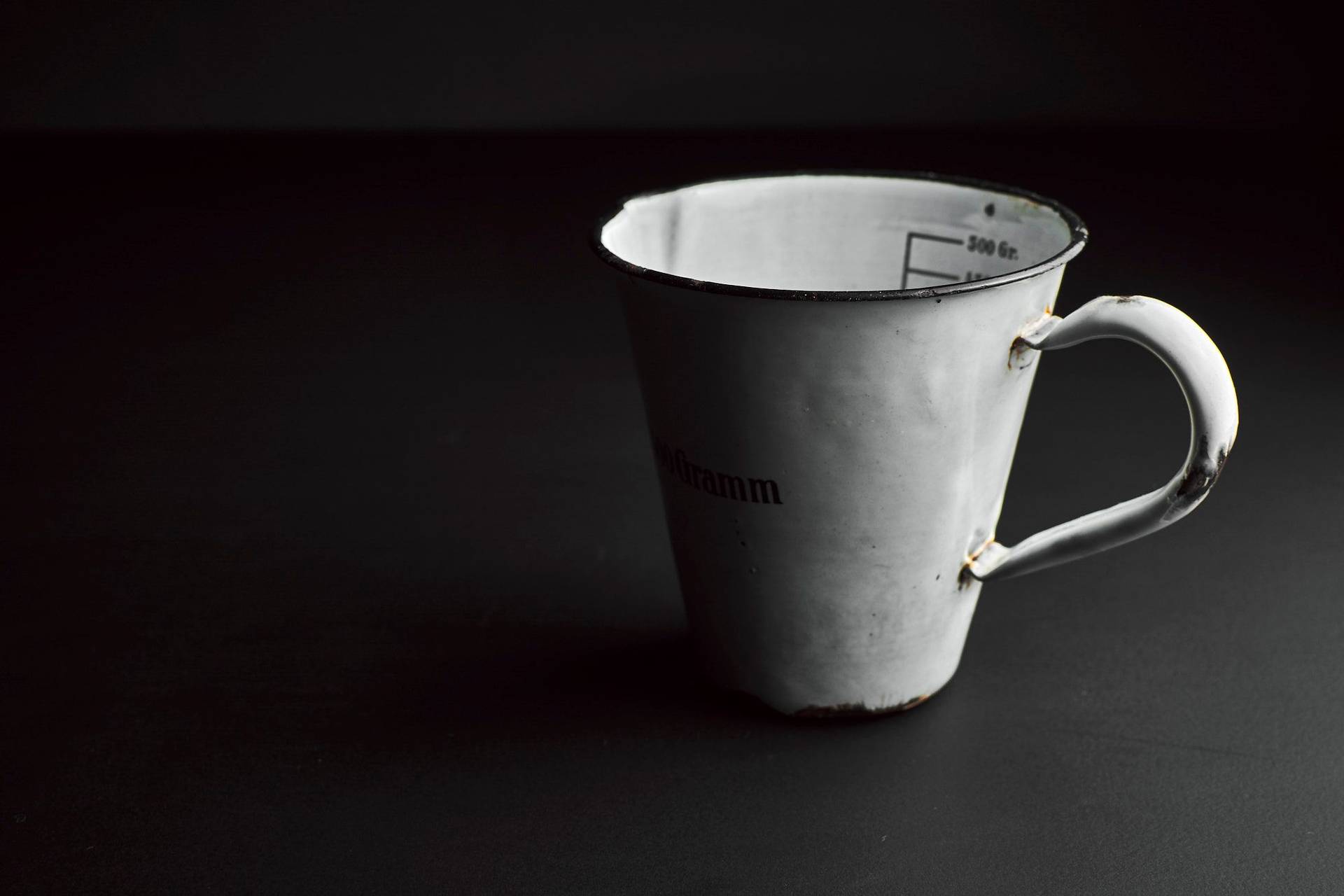 Eggnog In chocolate waffle cups
Sure, eggnog also contains some alcohol, but I usually enjoy it rather as a small dessert than a liqueur as such. In a small chocolate waffle cup, the creamy texture comes out especially nice and you also save on washing up. As a dessert ingredient eggnog is of course also particularly well suited, let's just take the Sweden sundae with chocolate ice cream and applesauce. I think that delicious homemade eggnog can be poured over just about anything and many winter desserts can be upgraded quite simple. Today, however, it was combined with fluffy chocolate marshmallows and let me tell you, it matches great together. I hope you enjoy my creamy eggnog as much as we do and serve it once at Christmas.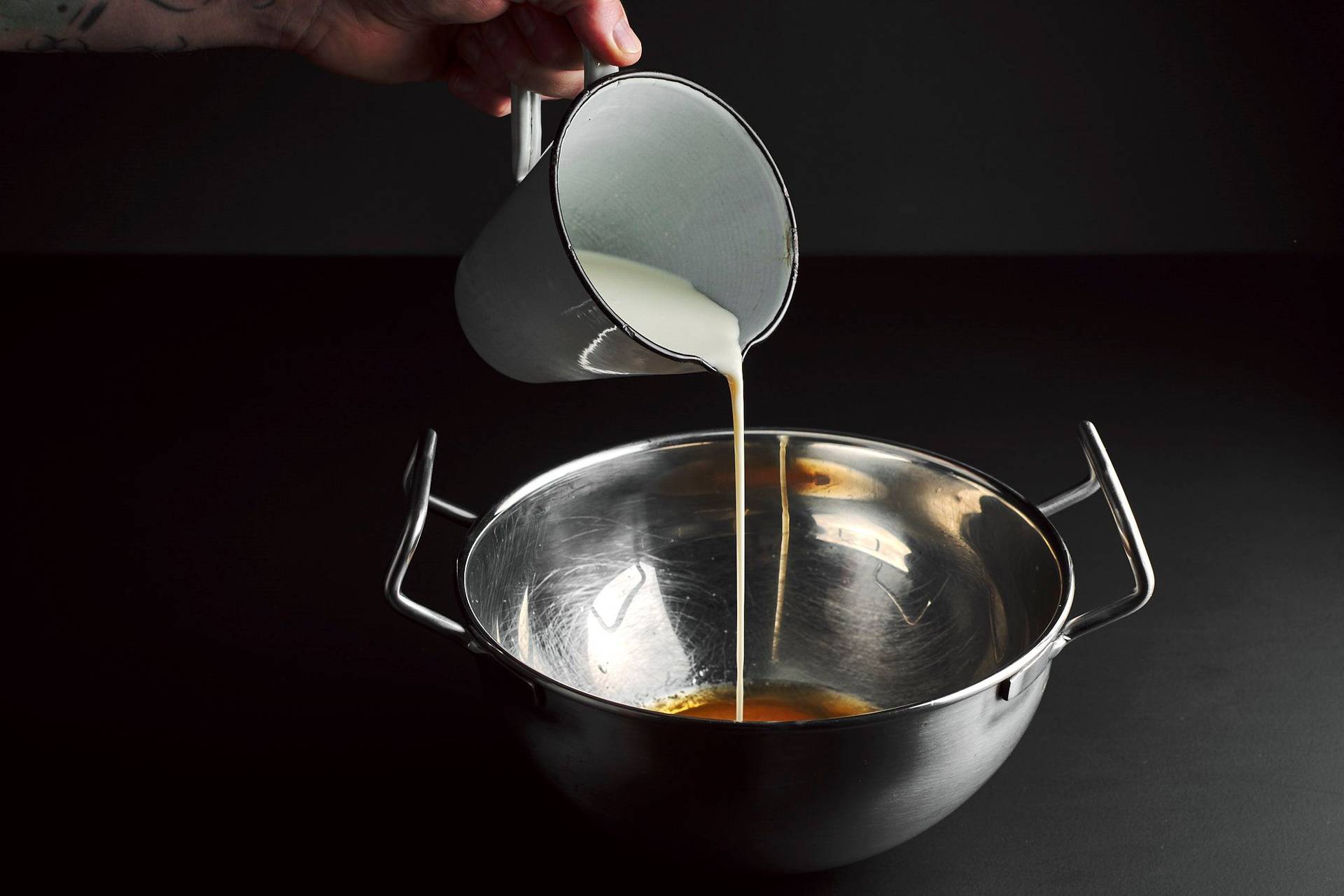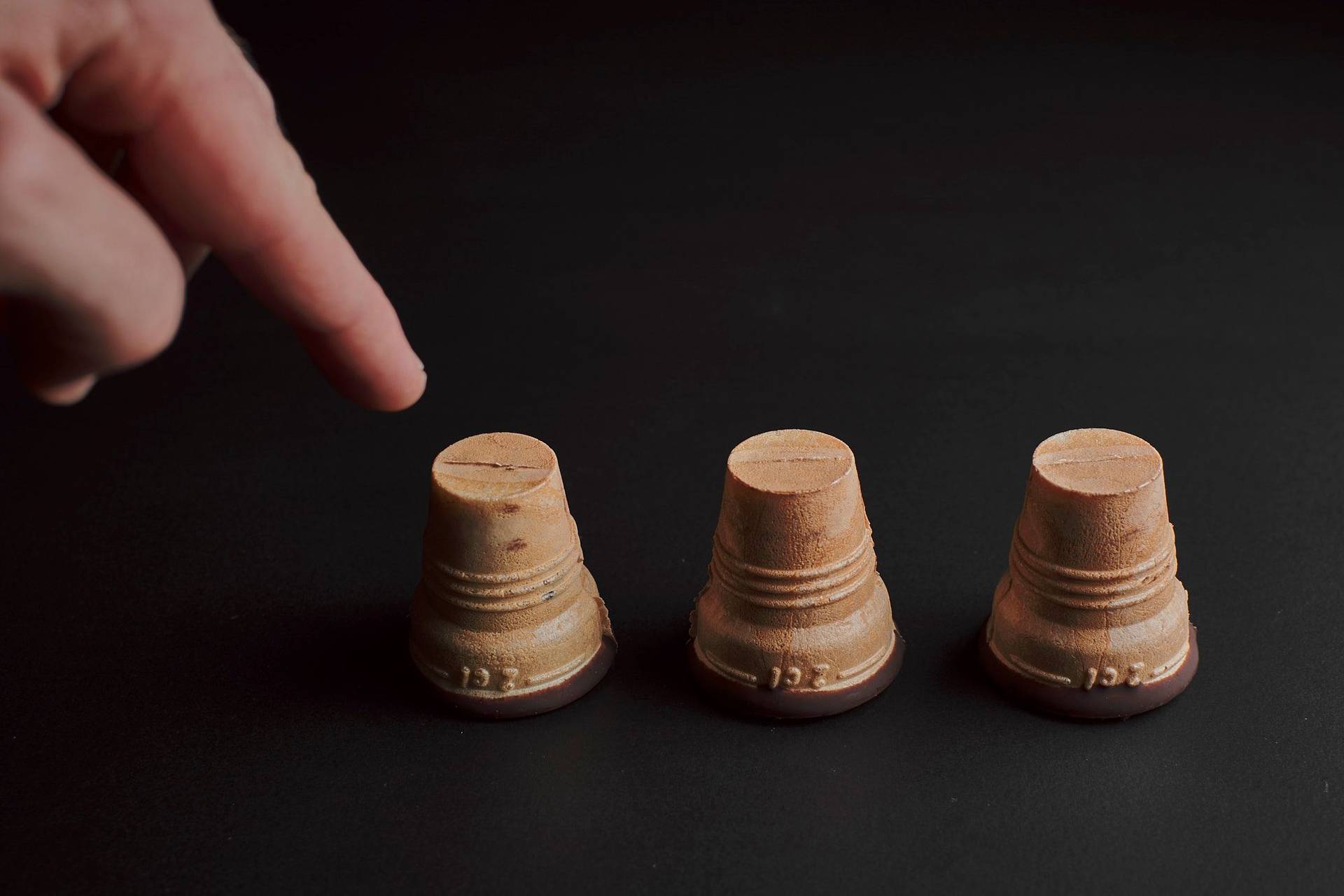 Recipe
Homemade Eggnog with Chocolate Marshmallows
4 Persons45 Minutes
Eggnog
4 Egg Yolks
50 g Cream
40 g Sugar
150 ml Condensed Milk
80 ml Rum
40 ml Brandy
To make the eggnog, place the egg yolks, cream, sugar and condensed milk in a glass or stainless-steel bowl and heat up on a bain-marie, while stirring constantly. After the eggnog has thickened to a creamy liquid, add rum and brandy and set the bowl on ice water to cut off the heat. After the eggnog has cooled down, it is strained through a fine sieve and then poured into a glass bottle.
Chocolate marshmallows
5 Sheets Gelatin
2 Egg Whites
70 g Sugar
40 g Dark Chocolate
10 ml Liqueur 43
For the marshmallows, soak the gelatin in cold water and melt the chocolate. Then bring the sugar to a boil with 40 ml of water and continue to boil until it reaches 119°C. Check the temperature with a sugar thermometer or dip a fork into the sugar and blow through it. If small bubbles appear, the sugar is ready. Now slowly run the sugar into the egg whites, stirring constantly. Then whip the egg whites until you get a creamy meringue mixture. Now squeeze the gelatin and dissolve it with the liqueur in a small saucepan. Gradually fold the gelatin and chocolate into the egg white mixture and pour into a baking dish lined with foil. Chill the marshmallows for at least two hours and then portion with a damp knife.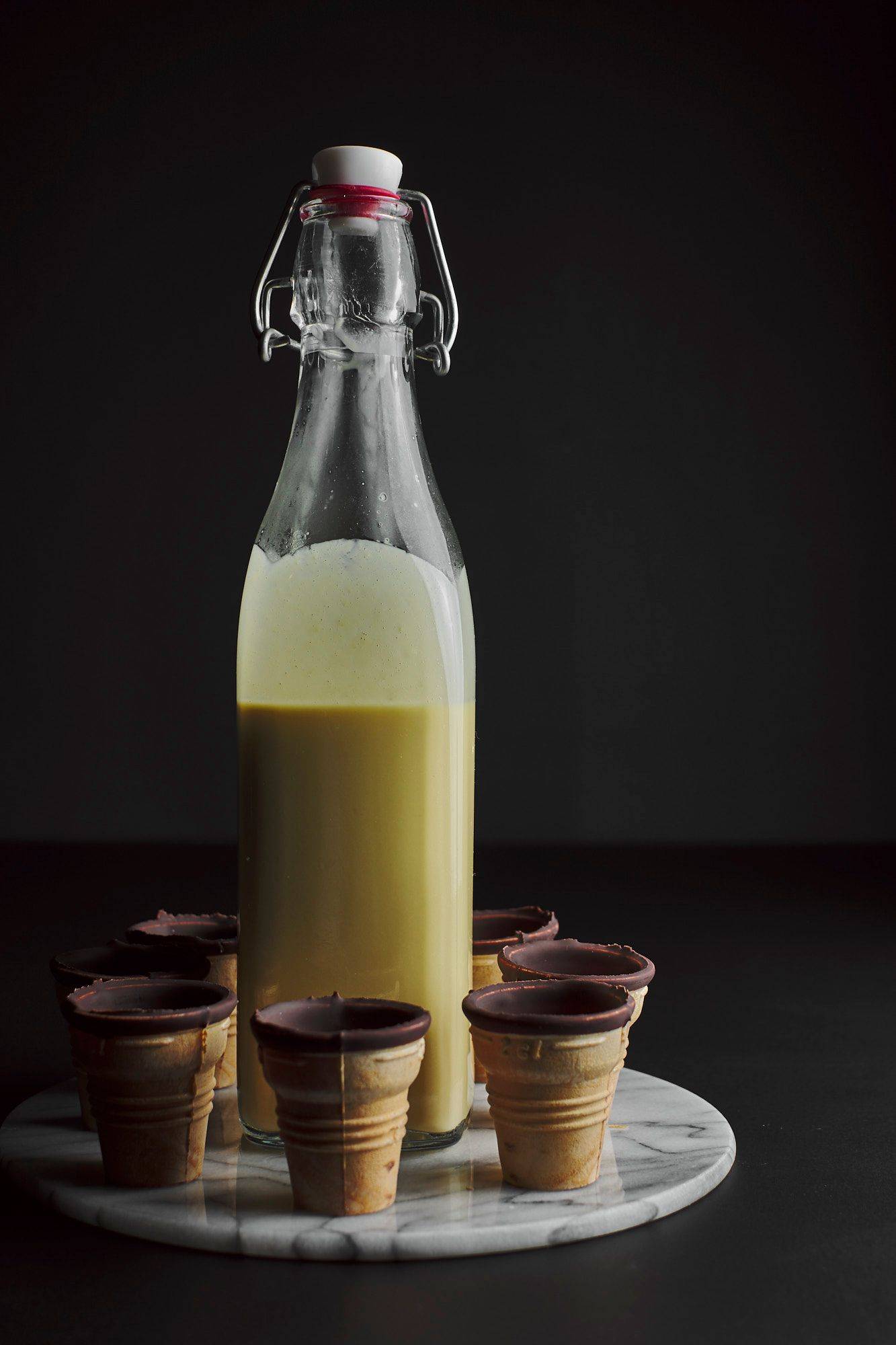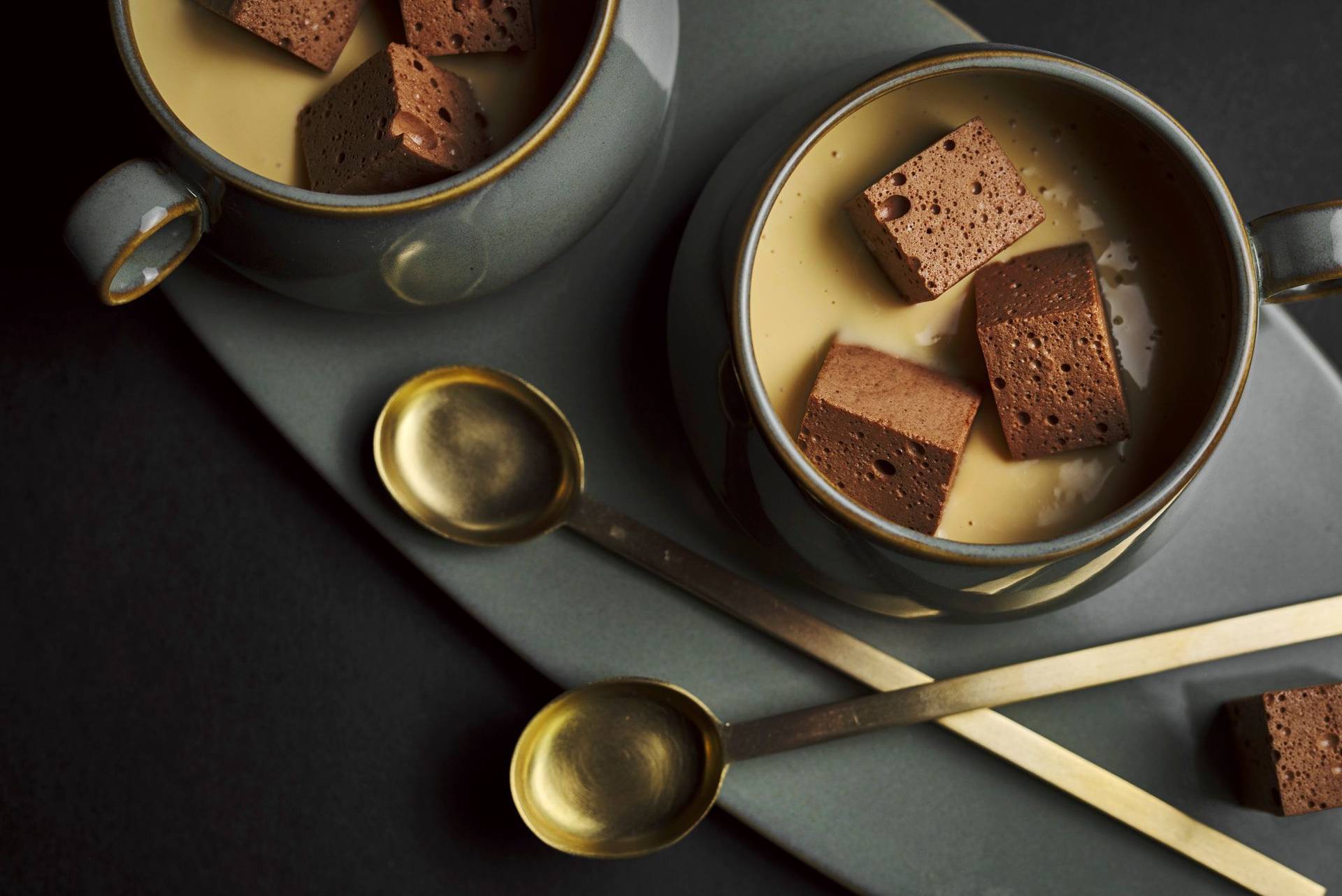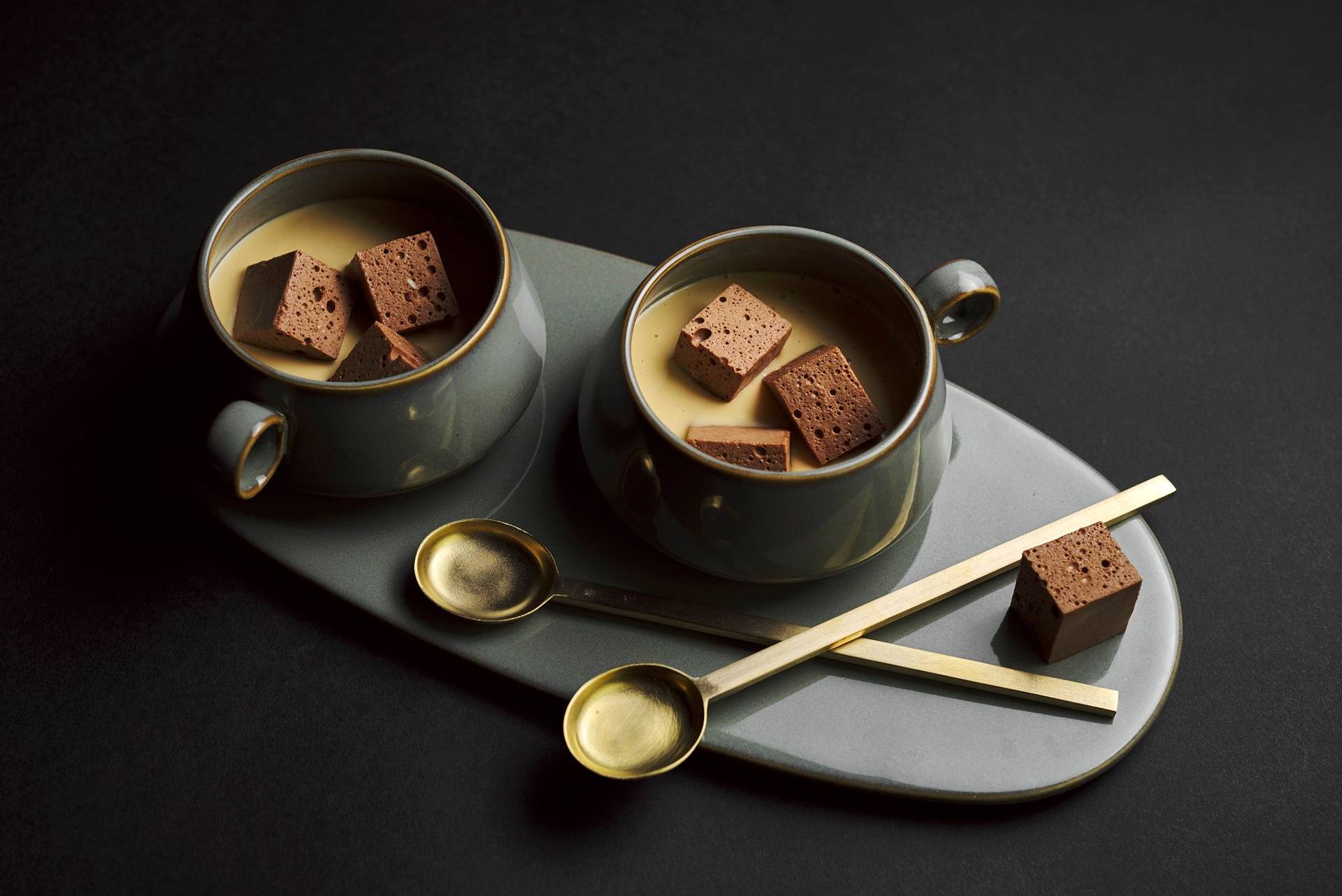 Newsletter
Can't get enough?
Get some secret ingredients through our newsletter!