Recipe
Green Matcha Scones & Tea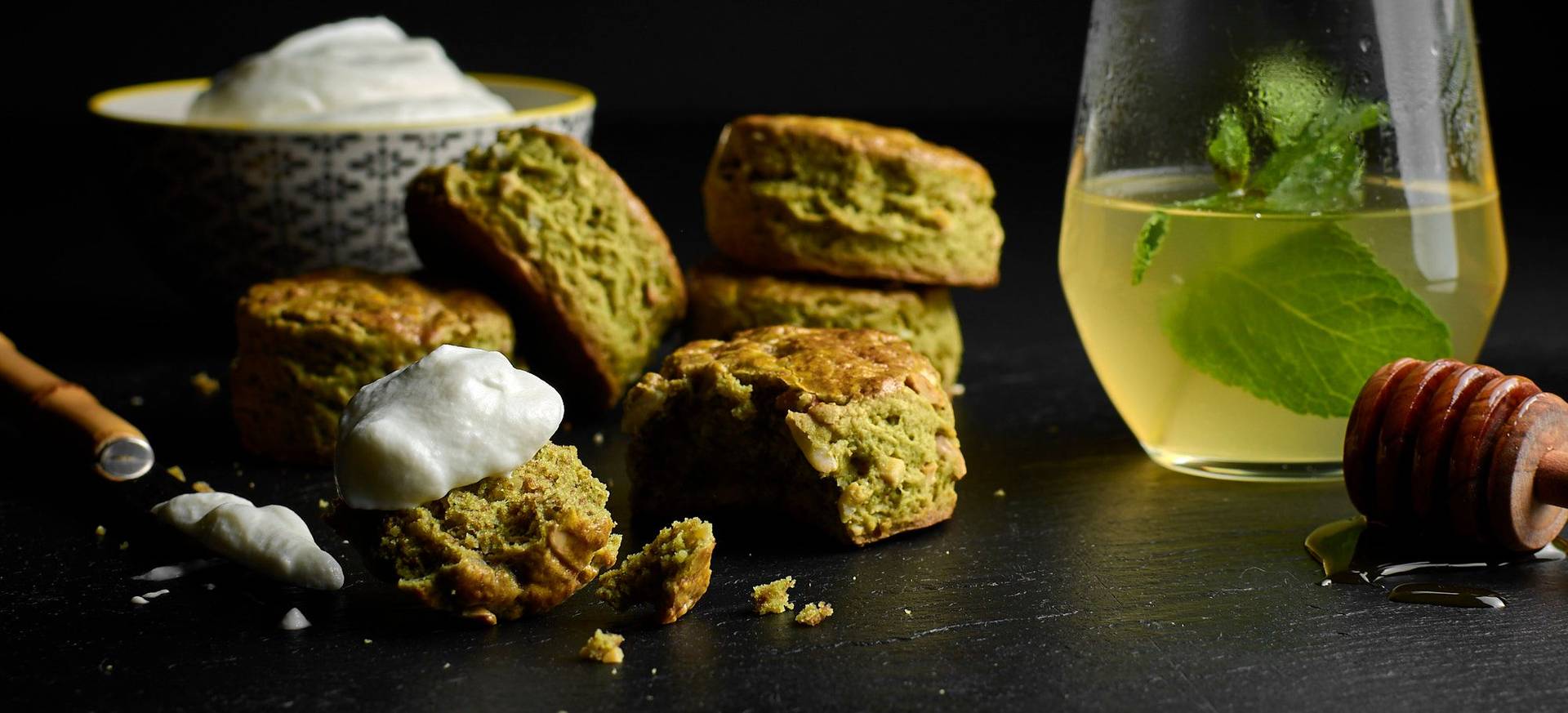 Green as Hulk - My matcha scones won't make you as strong, but you will get full. Matcha is a very popular ingredient these days and can be found in many recipes, but this is my personal scones recipe and I modified it for you using some green matcha. When I think of green matcha powder, I always think of tea and Japan first (sure...what else). Tea in turn led my thoughts to the UK and the classic teatime, with scones and cucumber sandwiches.
Scones lover
I first tried scones in Australia, when I worked for a hotel in Melbourne. With their British influences, scones were served every day for teatime or Sunday brunch. I wasn't sure what to make of these baked pucks at first, until I got a taste with some clotted cream and jam...God, it was just too good. The moist yet slightly crumbly texture with the candied lemon, raisins and almonds just rang all the bells for me. I've been a scones lover ever since and always made a few extra when baking some at work, so I could get a bite.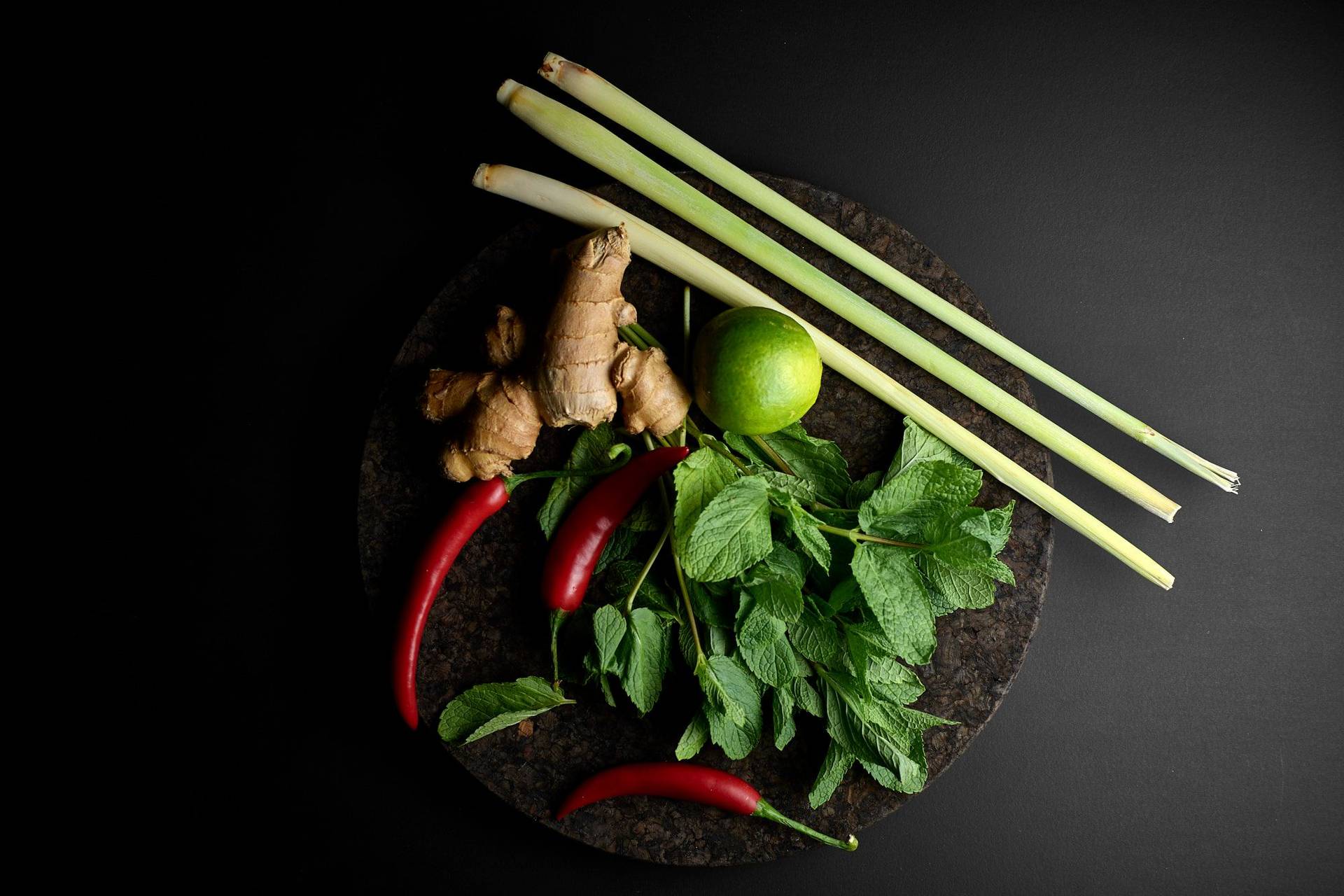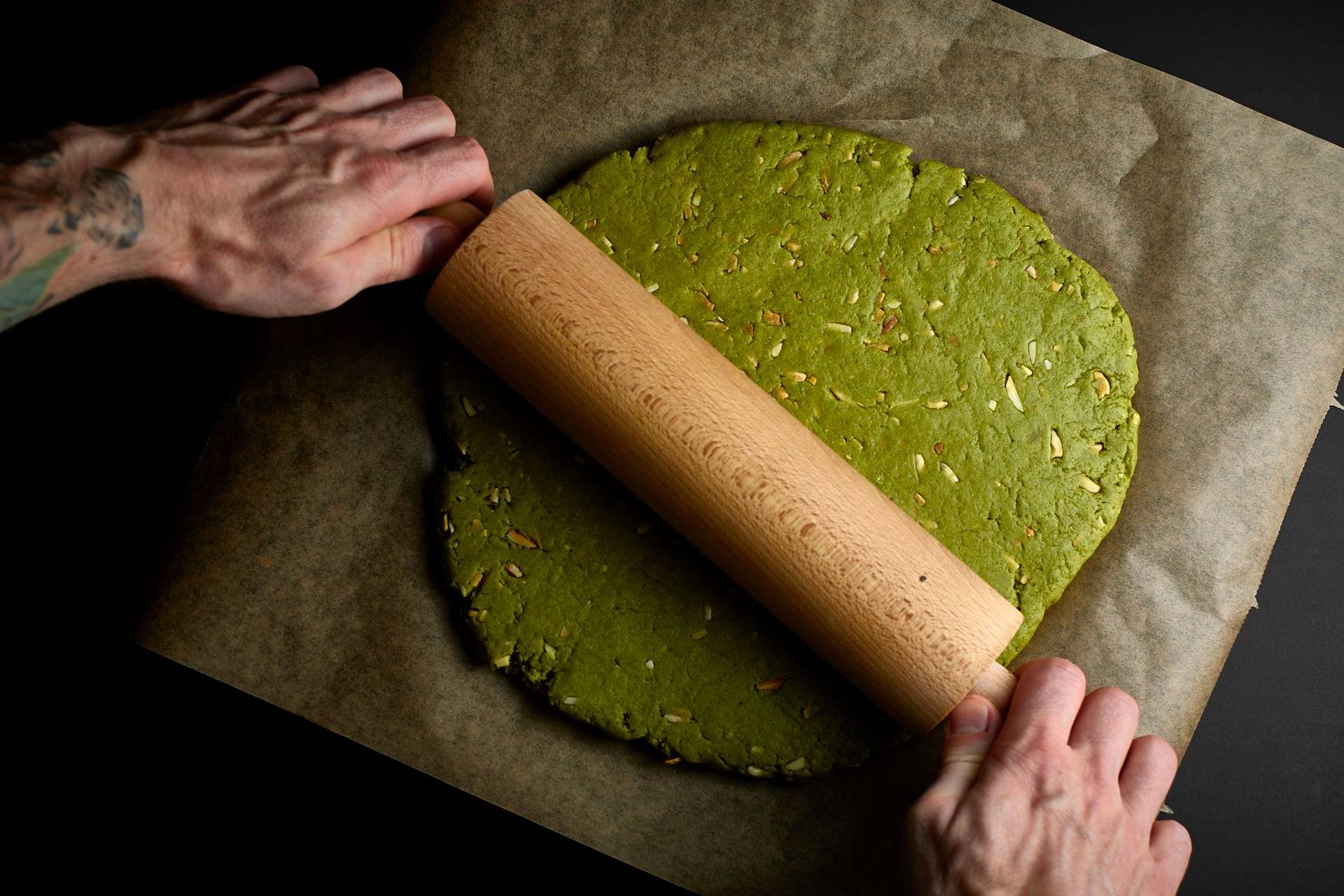 The little difference in my scones
Well, aside from adding some matcha powder, using lime instead of lemon, and omitting the raisins, the recipe is almost identical, yet it makes that little difference. Some things are just good the way they are and can be varied by changing just a little something here or there. Since I'm Asian influenced with this recipe, I also didn't want to serve an English tea, but something to go with the flavor. Simply my own matcha teatime and maybe yours soon?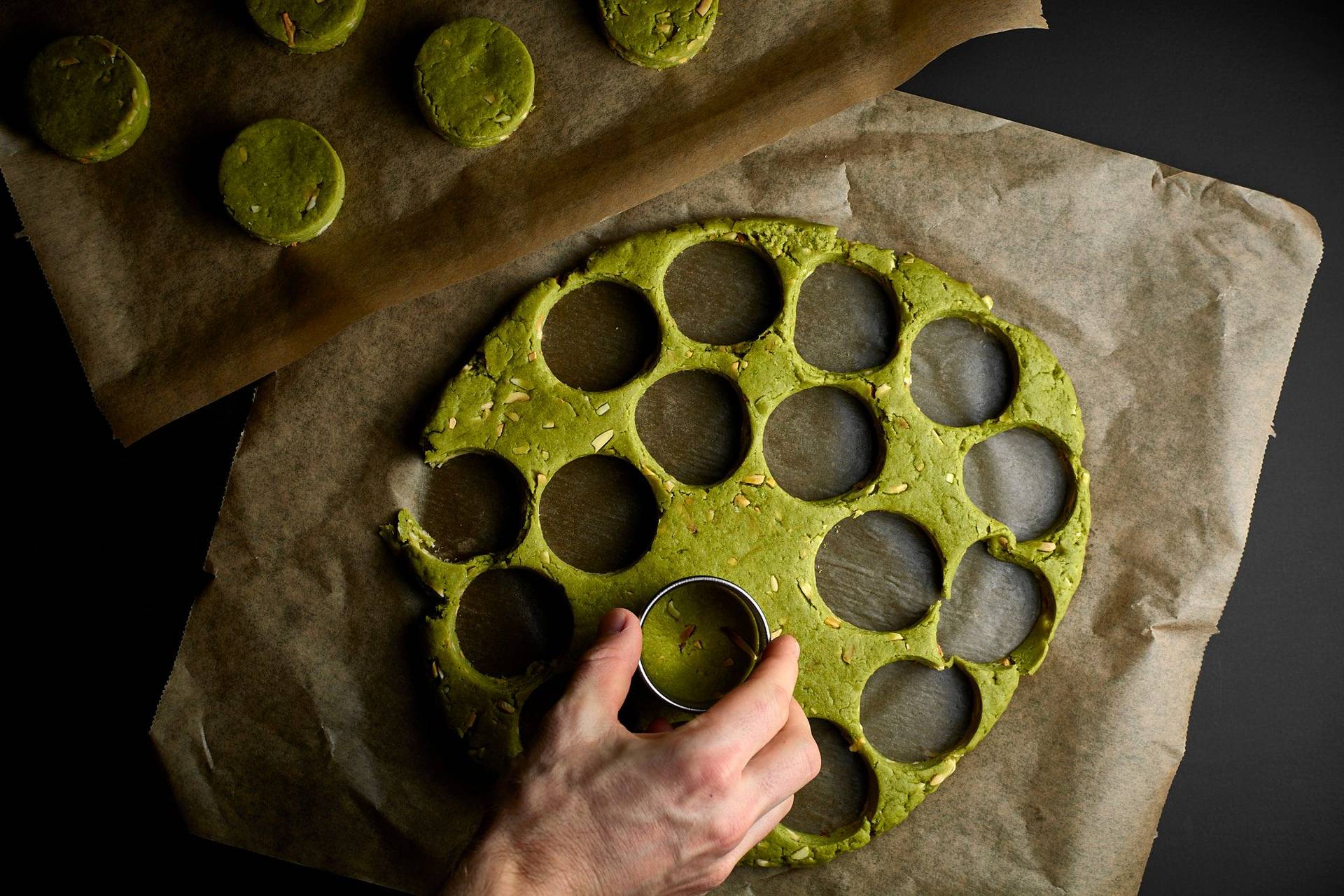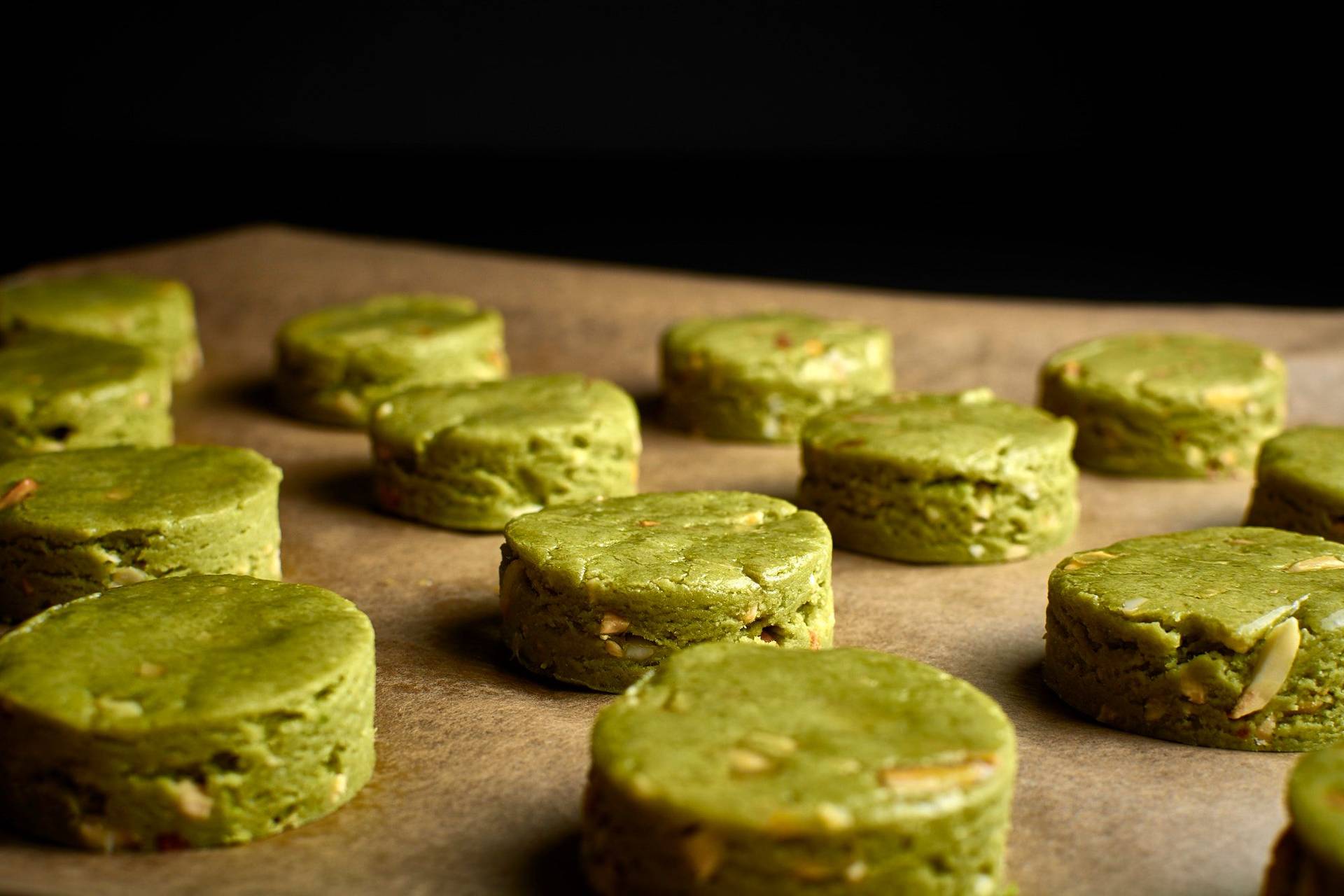 Recipe
Green Matcha Scones & Tea
5 Persons40 Minutes
Green Matcha Scones
95 g Butter
100 g Sugar
310 g Cream
500 g Flour
30 g Baking Powder
100 g Roasted Almonds
4 tsp Matcha Powder
50 g Candied Lemon Peel
Salt & Lime Zest to taste
1 Egg
For the scones, knead all the ingredients, except the egg, in a bowl to form a dough, roll out to 3cm thickness on baking paper and then chill for 30 minutes. Then cut out the scones with a 6-7cm wide ring cutter. Before baking, beat up the egg and brush the scones with it. Now bake them at 200°C for about 10-13 minutes.
Tea
1200 ml Water
35 g Ginger
2 pc Lemon Grass
3 Mint stems
1 Chili
80 g Honey
1 Lime Juice
For the tea, bring water to the boil and pour it over the remaining ingredients. Leave it to flavor for 5 minutes.
Serving
The scones are best eaten lukewarm with some chilled whipped cream and a wonderful warming cup of tea.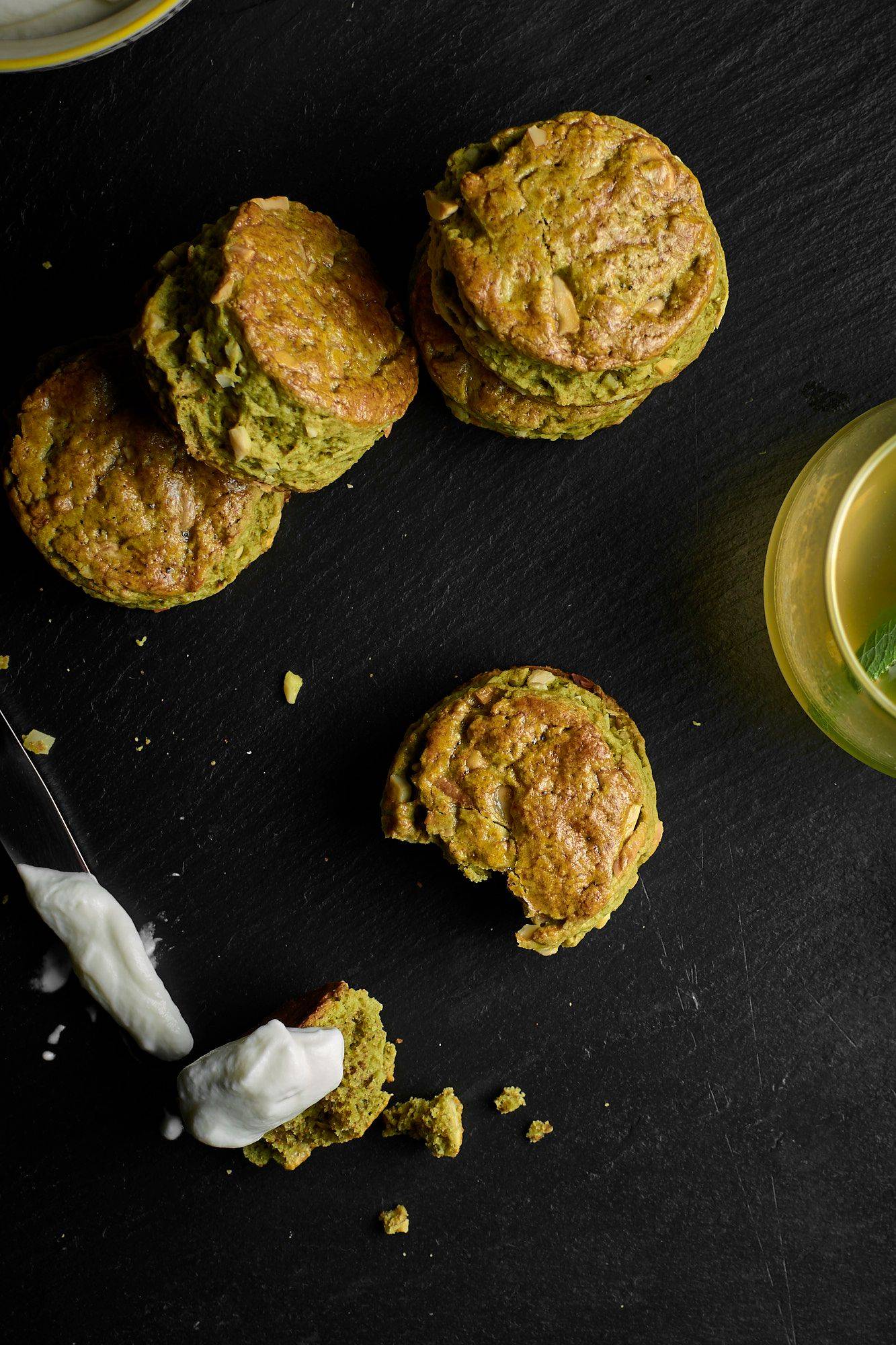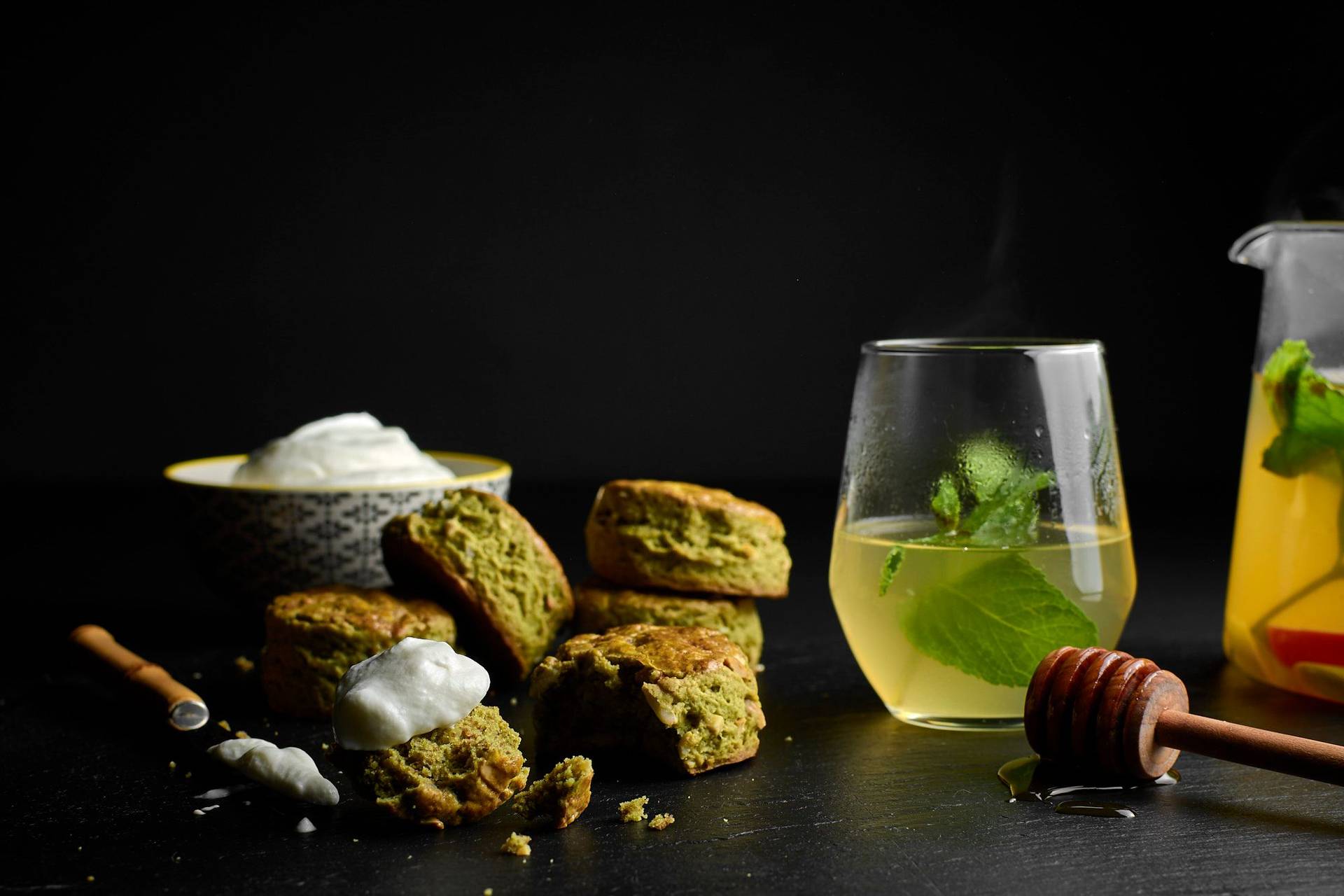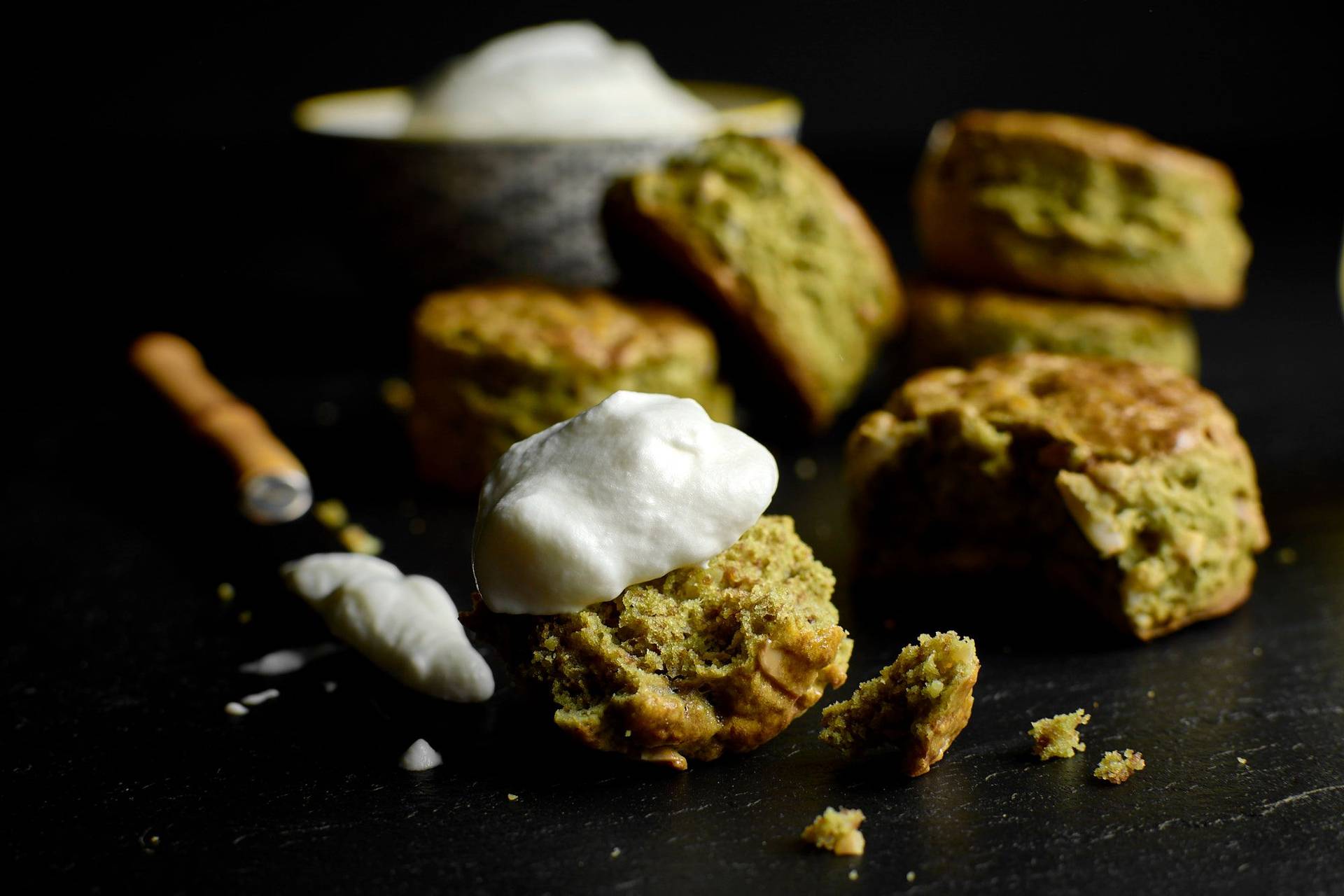 Newsletter
Can't get enough?
Get some secret ingredients through our newsletter!