Recipe
Courgette with Almond Butter, Madras Curry & Blueberries
Vegan | Gluten-Free | Dairy-Free | Sugar-Free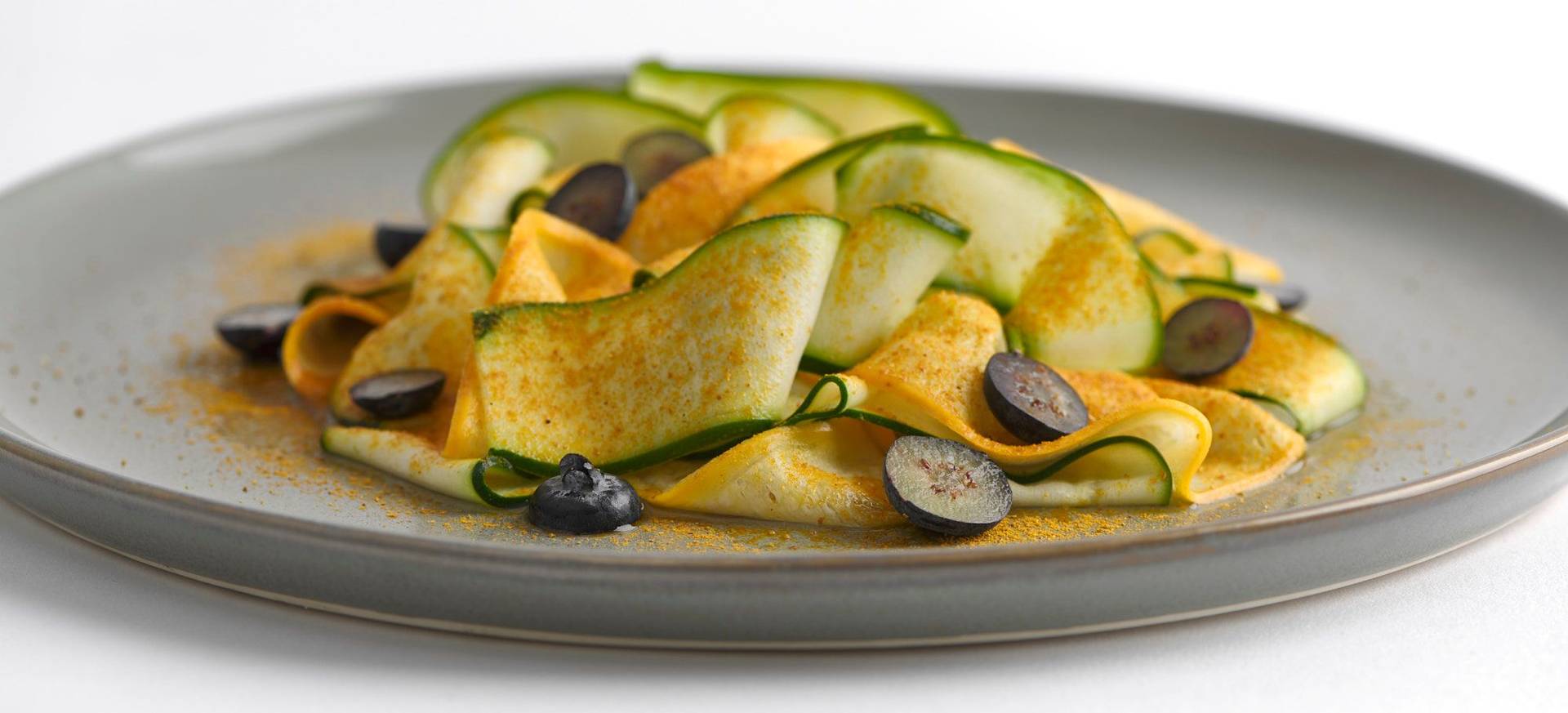 When I visit other countries or cities, I prefer to explore them by foot with an analog camera and lots of good food. In doing so, you can gather so much inspiration and take home lots of new ideas for your daily cooking. Today, I wanted to share one of those recipes with you. It's my culinary postcard for you, so to speak. My vegan courgette recipe is a delicious appetizer or side dish (since you must eat quite a bit of it to fill your belly) and shows a very different way to enjoy courgette. Often courgette is roasted, boiled or fried, but you can also enjoy it raw.
Courgette from restaurant Manfred's Copenhagen
I never say each recipe on this site is just my doing. There are just too many influences, colleagues or friends that inspire and influence me. Sometimes I change just a little something about a dish to make it "mine". These raw courgettes, for example, would be such a recipe. During a trip to Copenhagen, I experienced such honest and sustainable gastronomy that I just wanted to bring some of it home to share with you. During a visit to Restaurant Manfreds, a similar dish was served in the vegetarian menu. I was so convinced by the simplicity that I just wanted to prepare it once myself.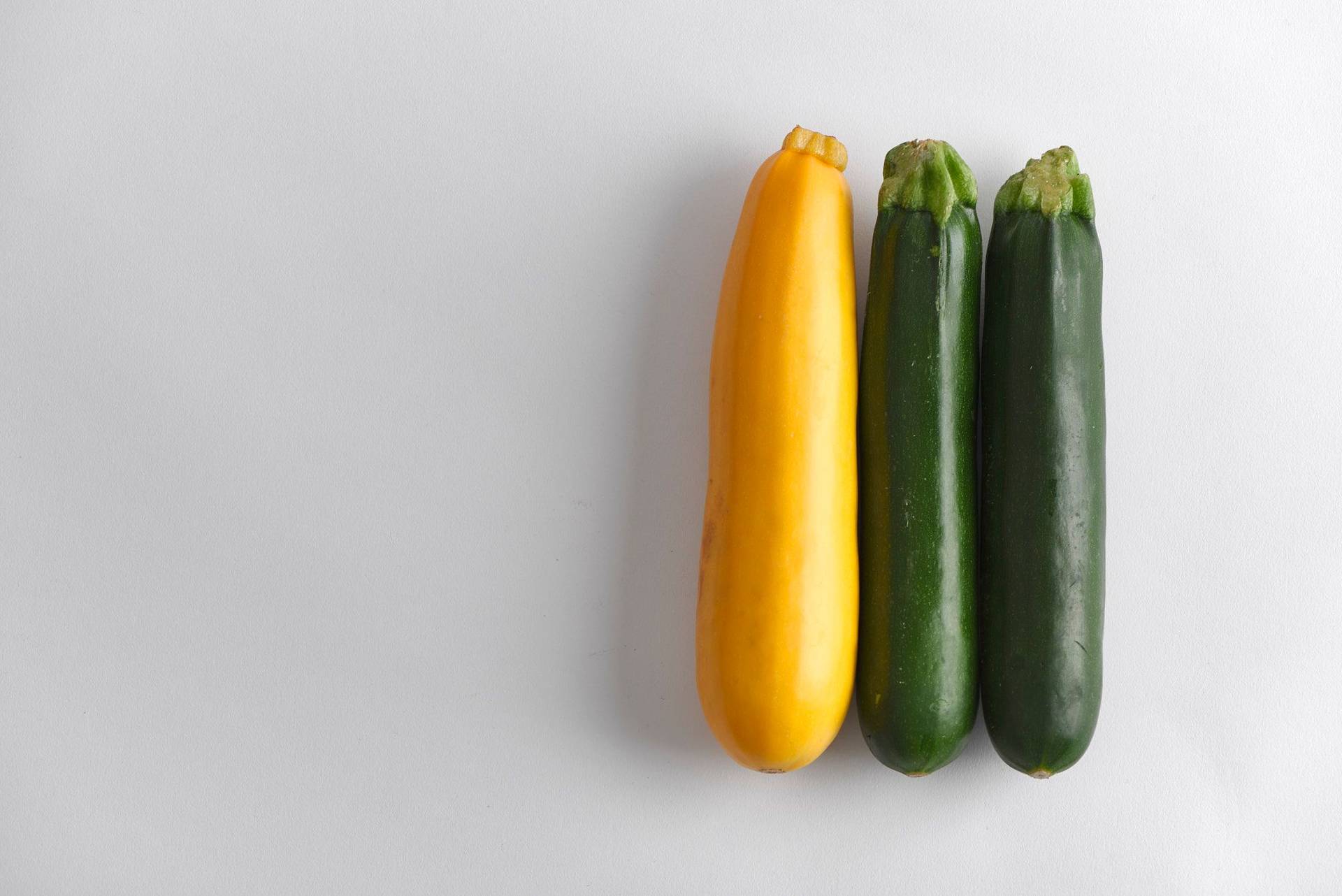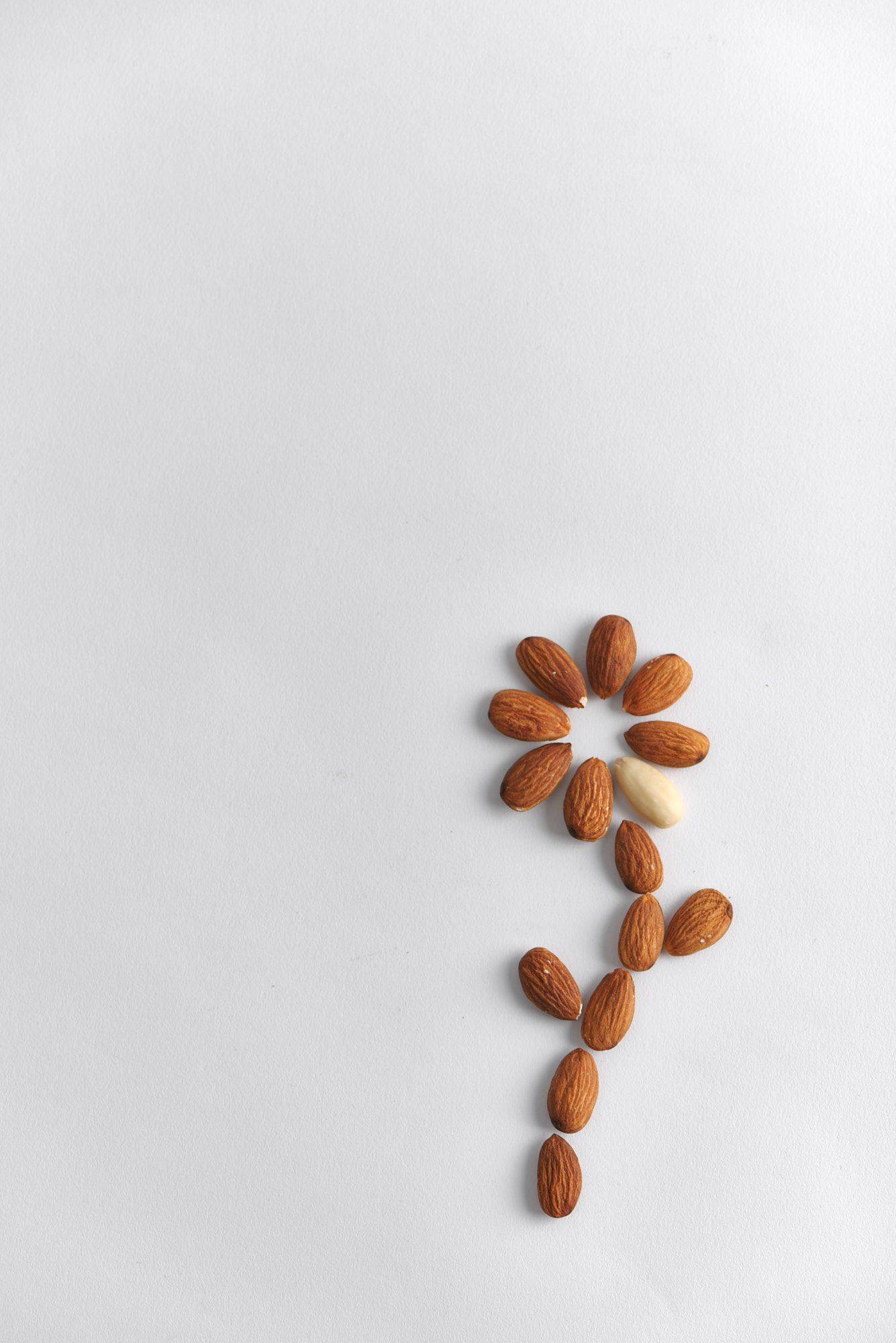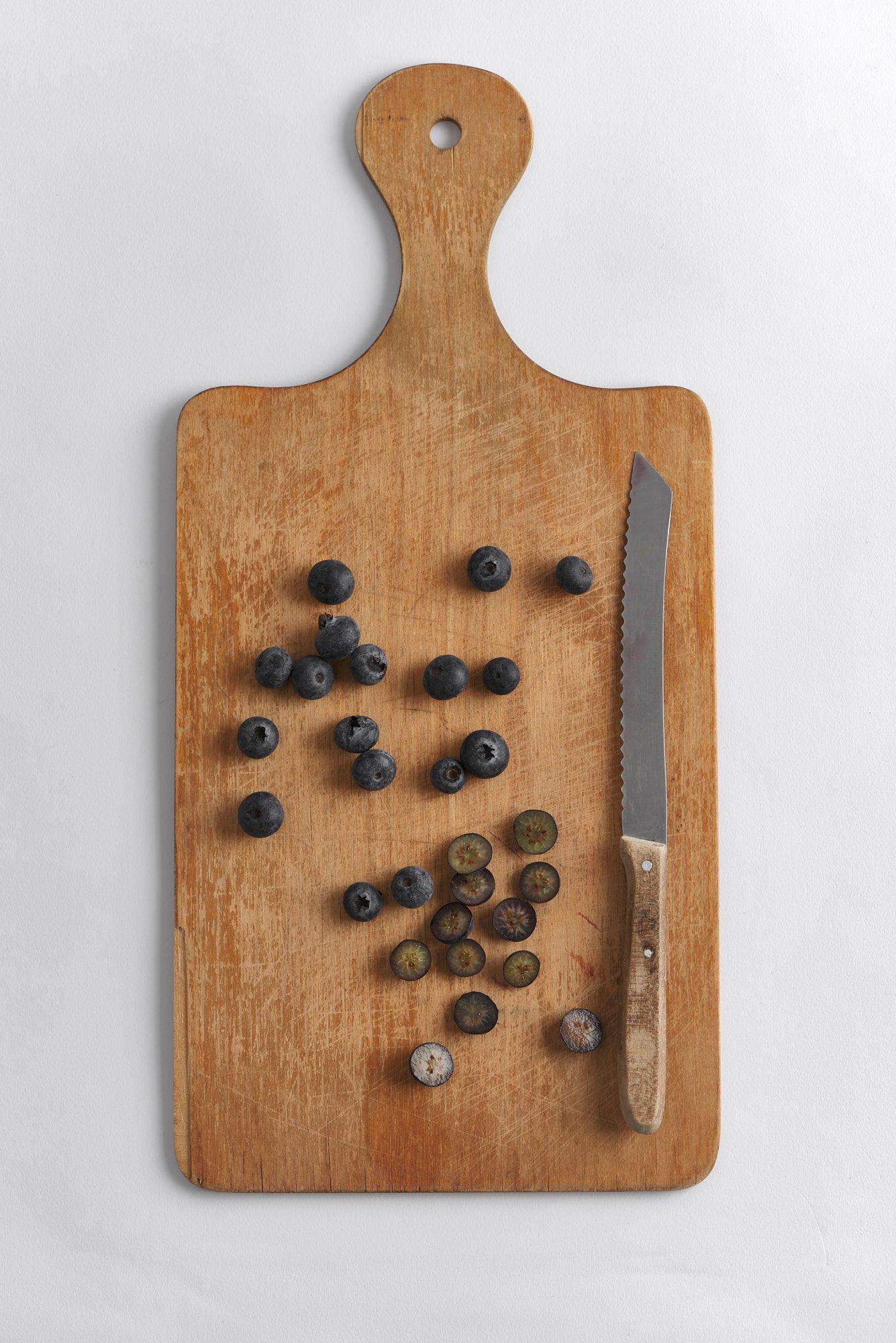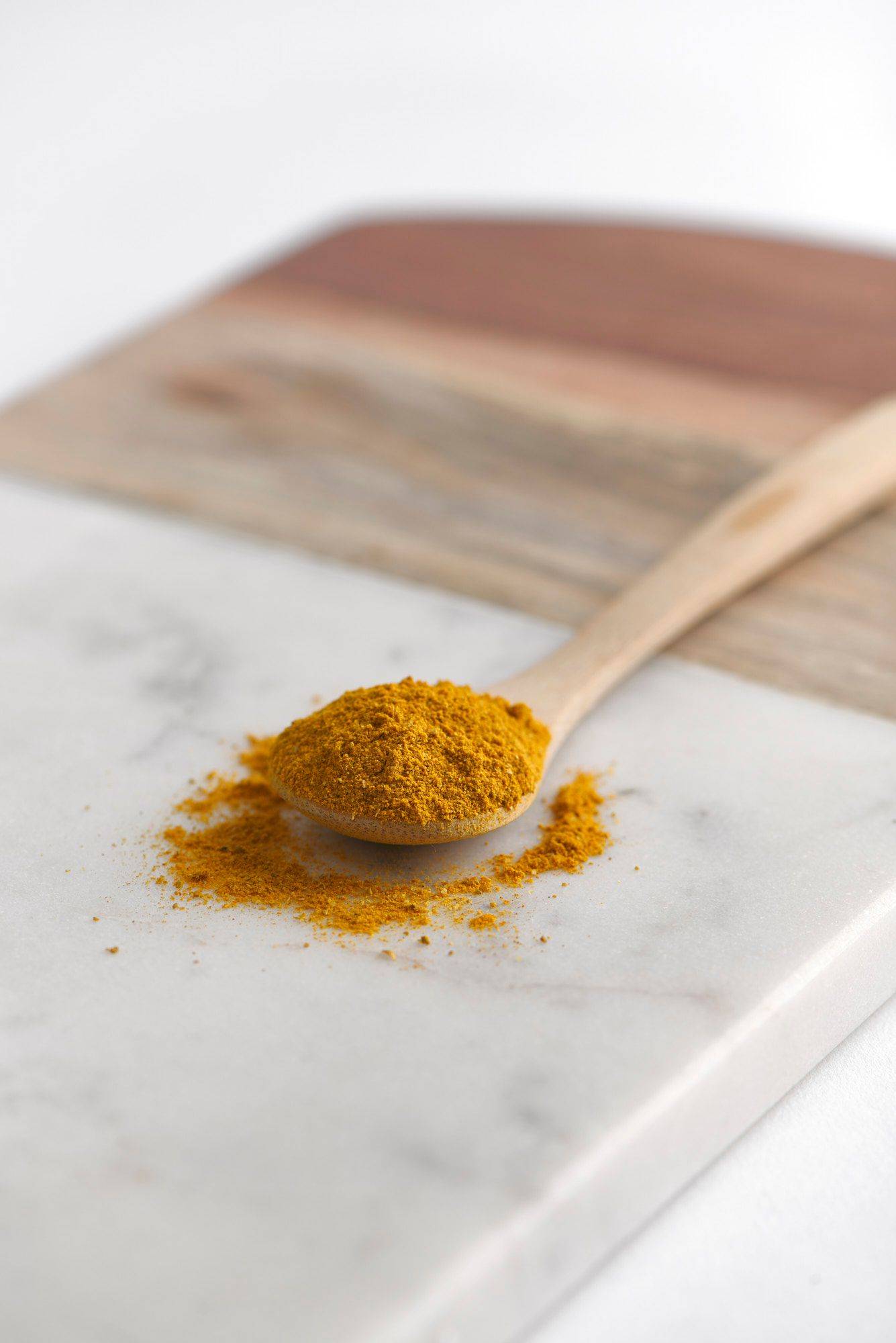 Raw marinated courgette
The courgette is simply salted to "cook" it, which is so easy and yet so delicious. You also can't wait too long after seasoning, or the thinly sliced courgette will lose its texture. Normally, courgette is not the tastiest vegetable, so it needs some flavor support. Madras curry and the fat of toasted almond butter give this dish the sophistication it needs without being too overpowering. To round this plate up, fresh blueberries, which keep breaking up the flavor, have being added. If you then also use yellow and green courgette, the almond butter, madras curry and blueberries create a light and colorful plate. Hope you like it as much as I do.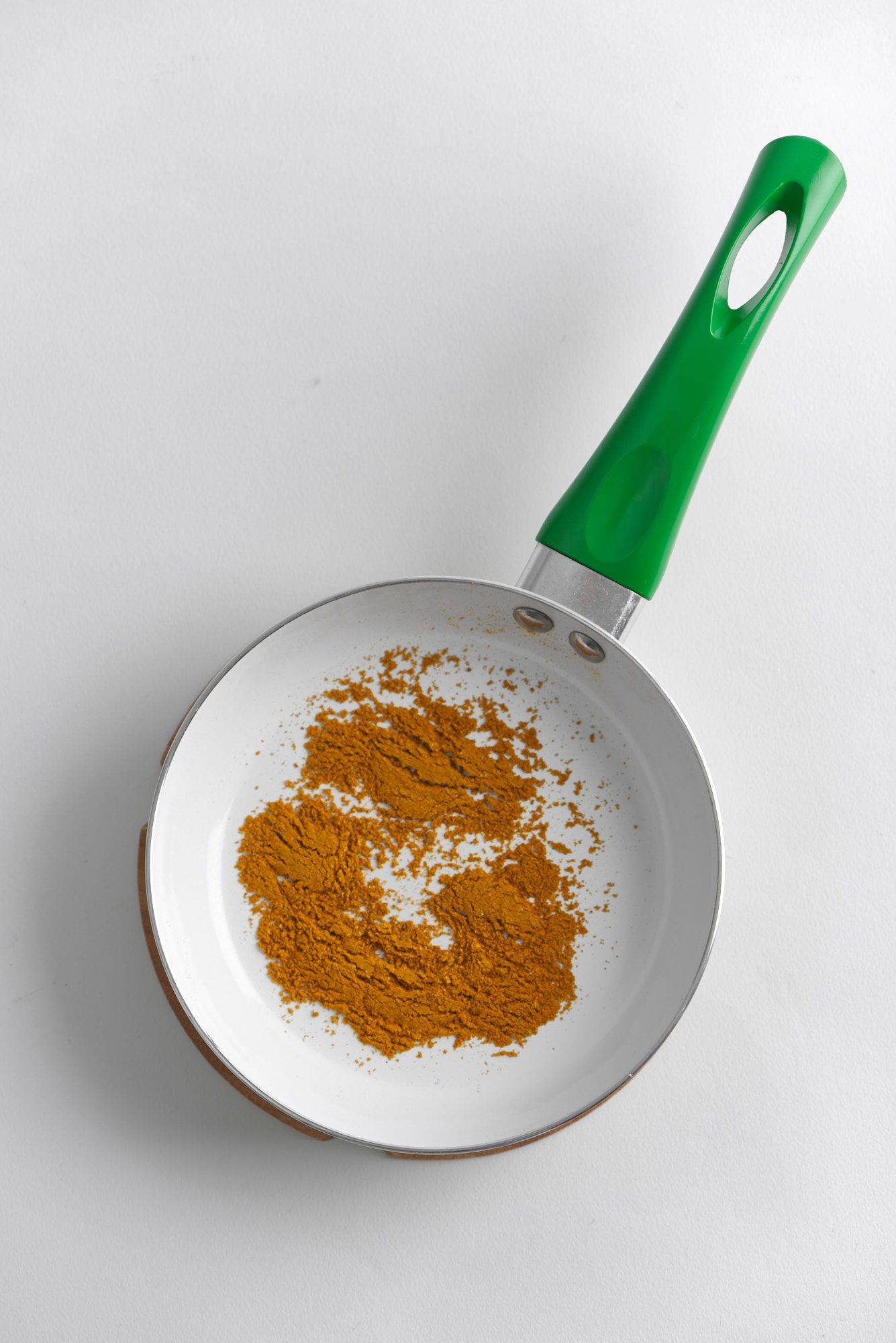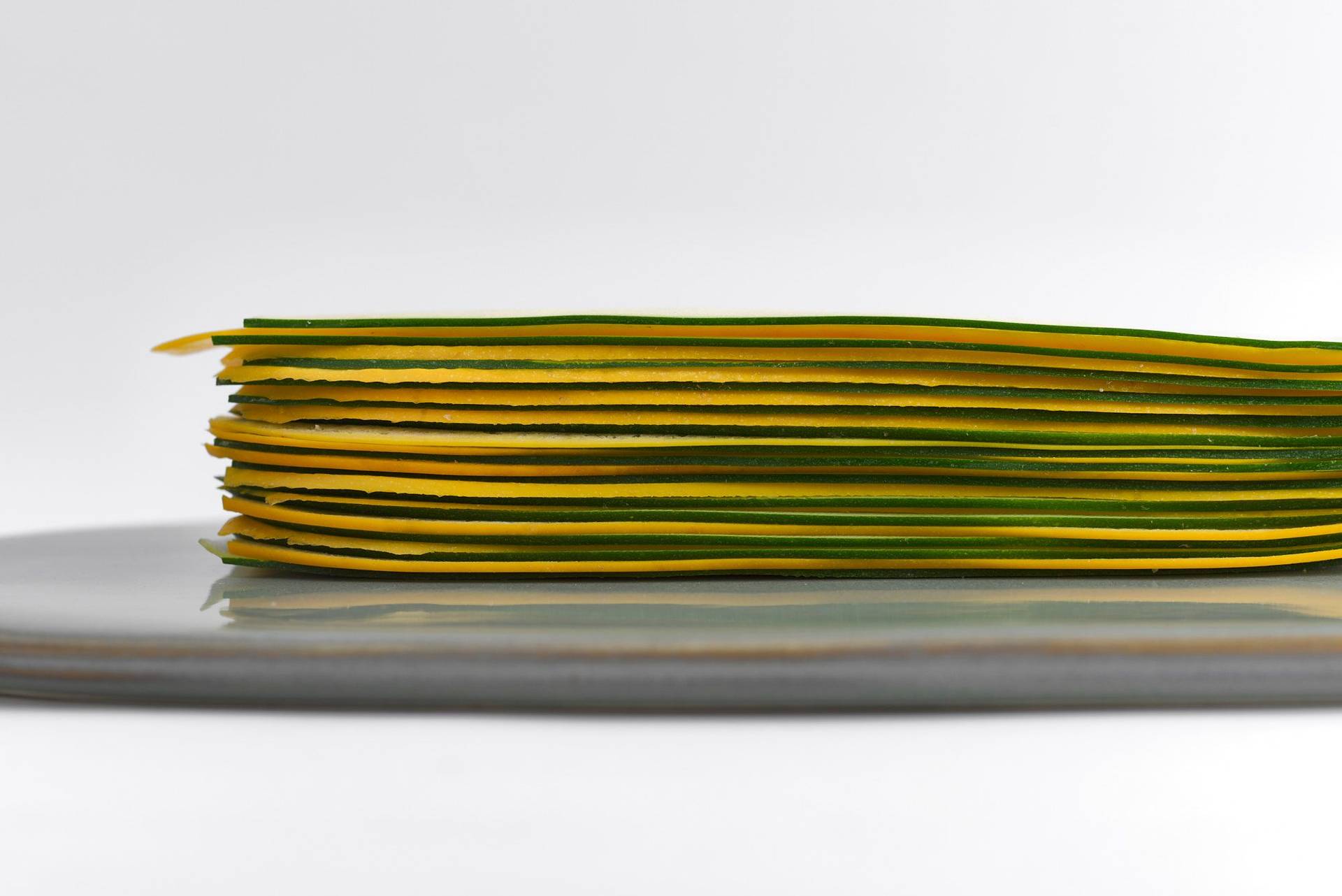 Recipe
Courgette with Almond Butter, Madras Curry & Blueberries
2 Persons20 Minutes
Almond butter
100 g Almonds (unpeeled)
20 g Canola Oil
Salt & Pepper to taste
For the almond butter, toast the almonds in the oven at 190°C for 5 - 8 minutes and then, while still warm, process them in a blender with the canola oil. Then season with the spices to taste.
Raw Marinated Courgette
1 Green Courgette
1 Yellow Courgette
Salt to taste
Wash the courgette and shave off to 2mm thin strips. Then season them with a little salt and let them marinate for only a few minutes, afterwards serve immediately.
Serving
2 tsp Madras Curry Powder
60 g Blueberries
Before serving, toast the madras curry powder in a pan and halve the blueberries. First spread 2 tablespoons of almond butter on a plate and arrange the raw marinated zucchini on top. Finally, sprinkle the roasted Madras curry powder over the courgette and spread the blueberries.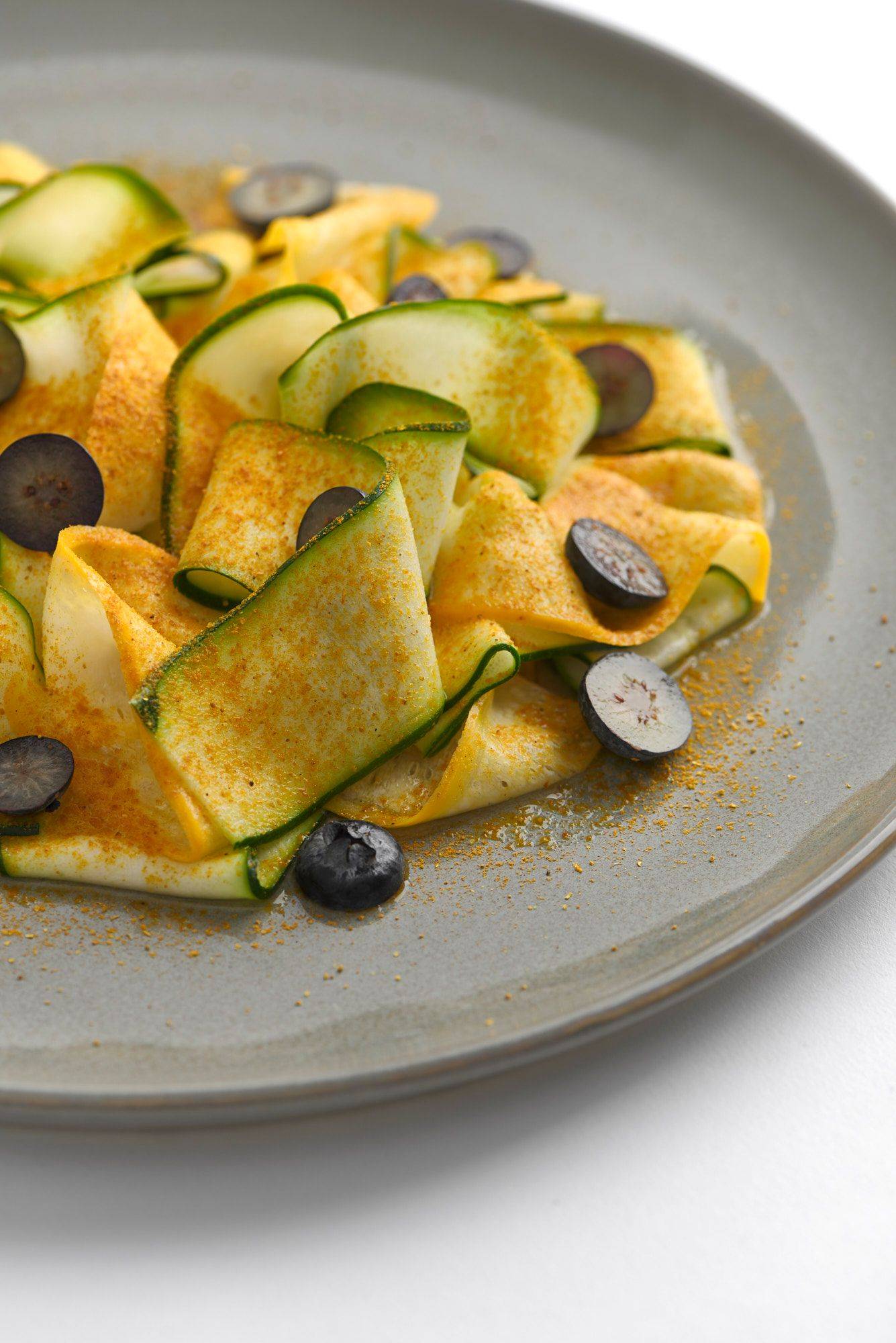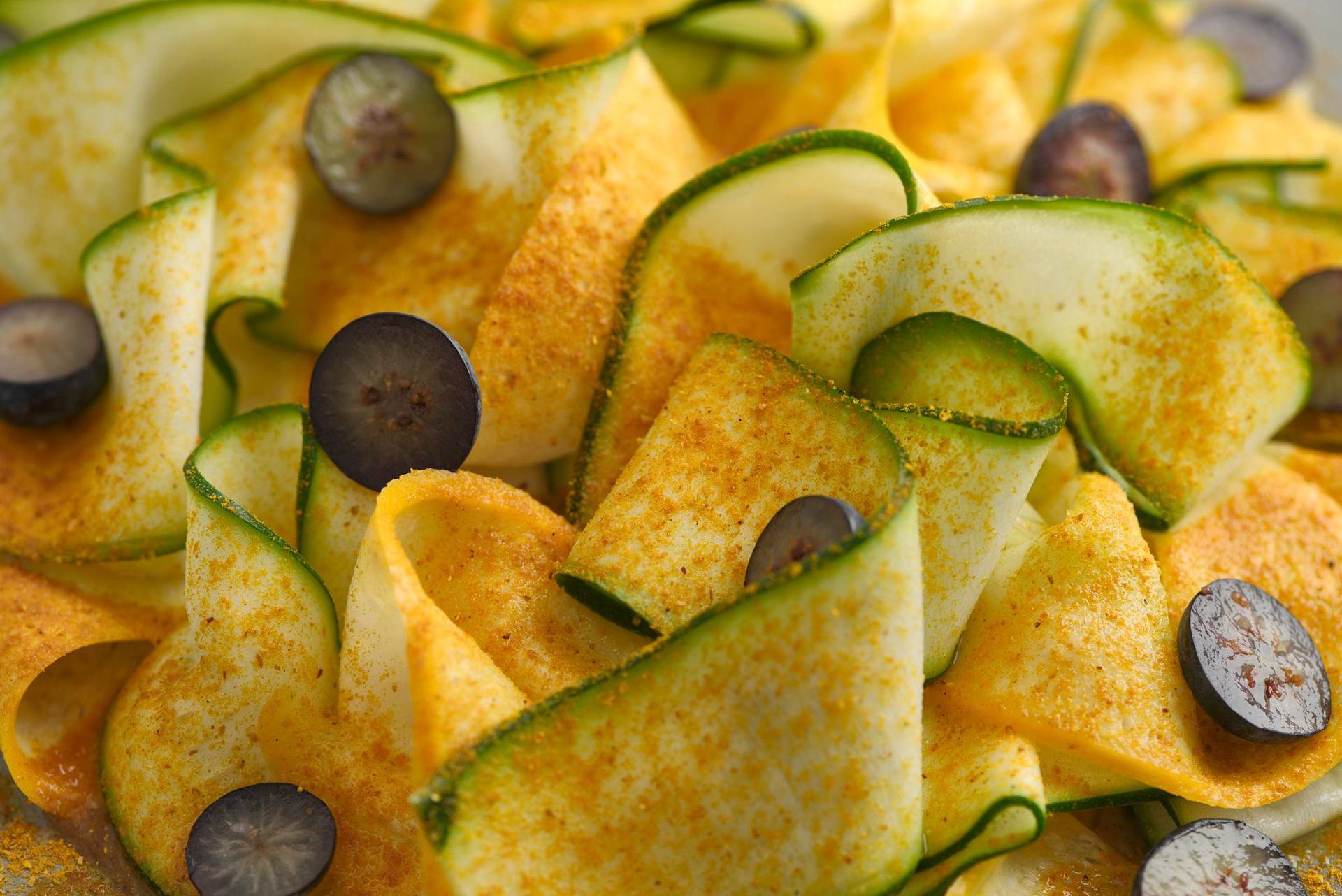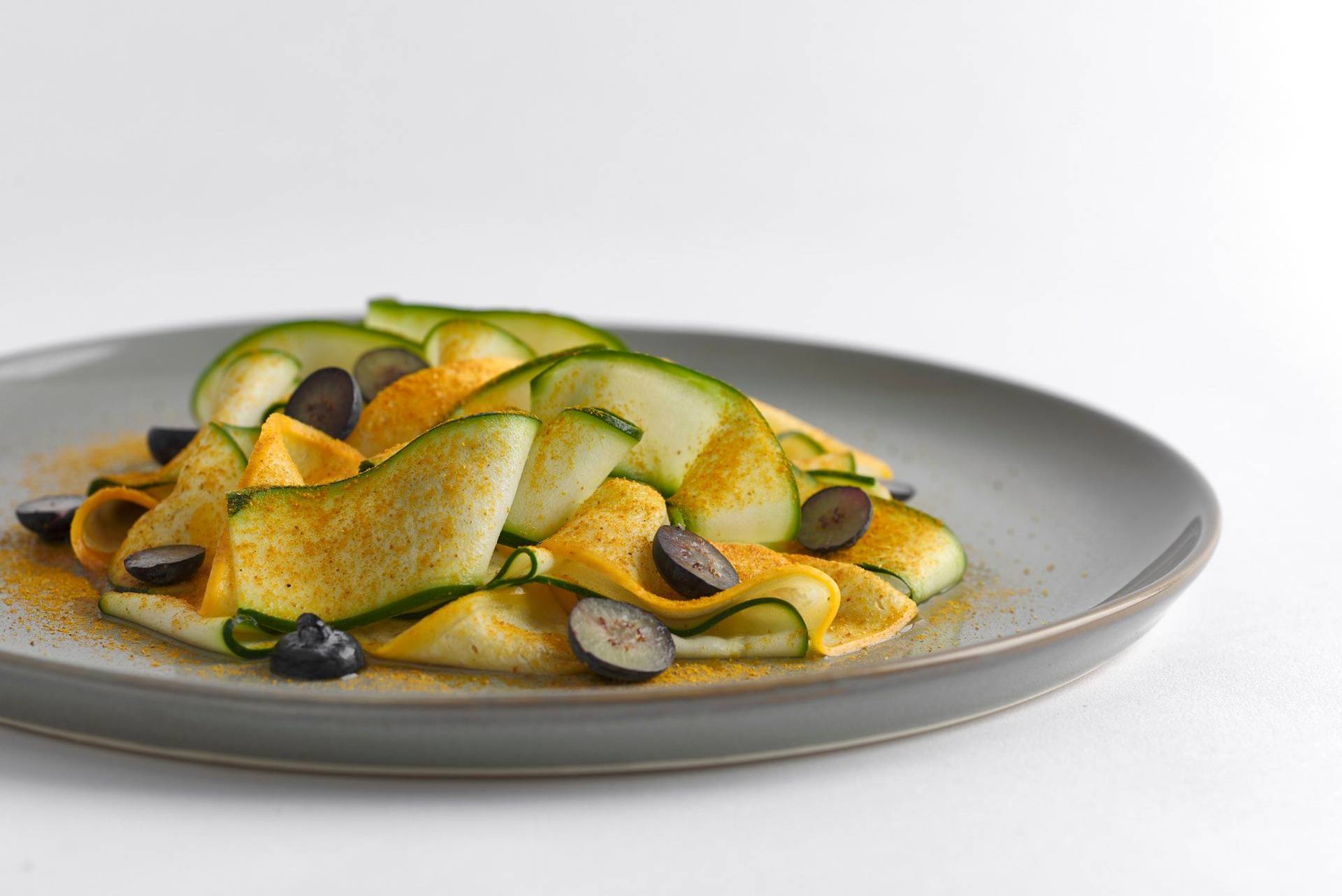 Newsletter
Can't get enough?
Get some secret ingredients through our newsletter!