Recipe
Coconut Poached Chicken with Black Salsify, Chickweed & Lemon Mushrooms
Meat | Gluten-Free | Sugar-Free
This delicious recipe is light and really aromatic. Tender chicken poached in coconut is combined with a black salsify puree as well as marinated lime mushrooms and fresh chickweed. This dish got its inspiration at a small Thai restaurant I recently ate at. I had a soup as an appetizer and suddenly got the idea to serve a poached chicken for this recipe. So, a few days later I went looking for the ingredients at my local deli to get a little more inspiration, because just chicken obviously wouldn't make a dish. While strolling through the store, lemon mushrooms caught my eye and what can I say, a lemon mushroom with my coconut poached chicken was just perfect. I found the black salsify to be very fitting as well and with the fresh chickweed, there was even some fresh salad on the plate. With the nice haul of good ingredients, I headed home to get started.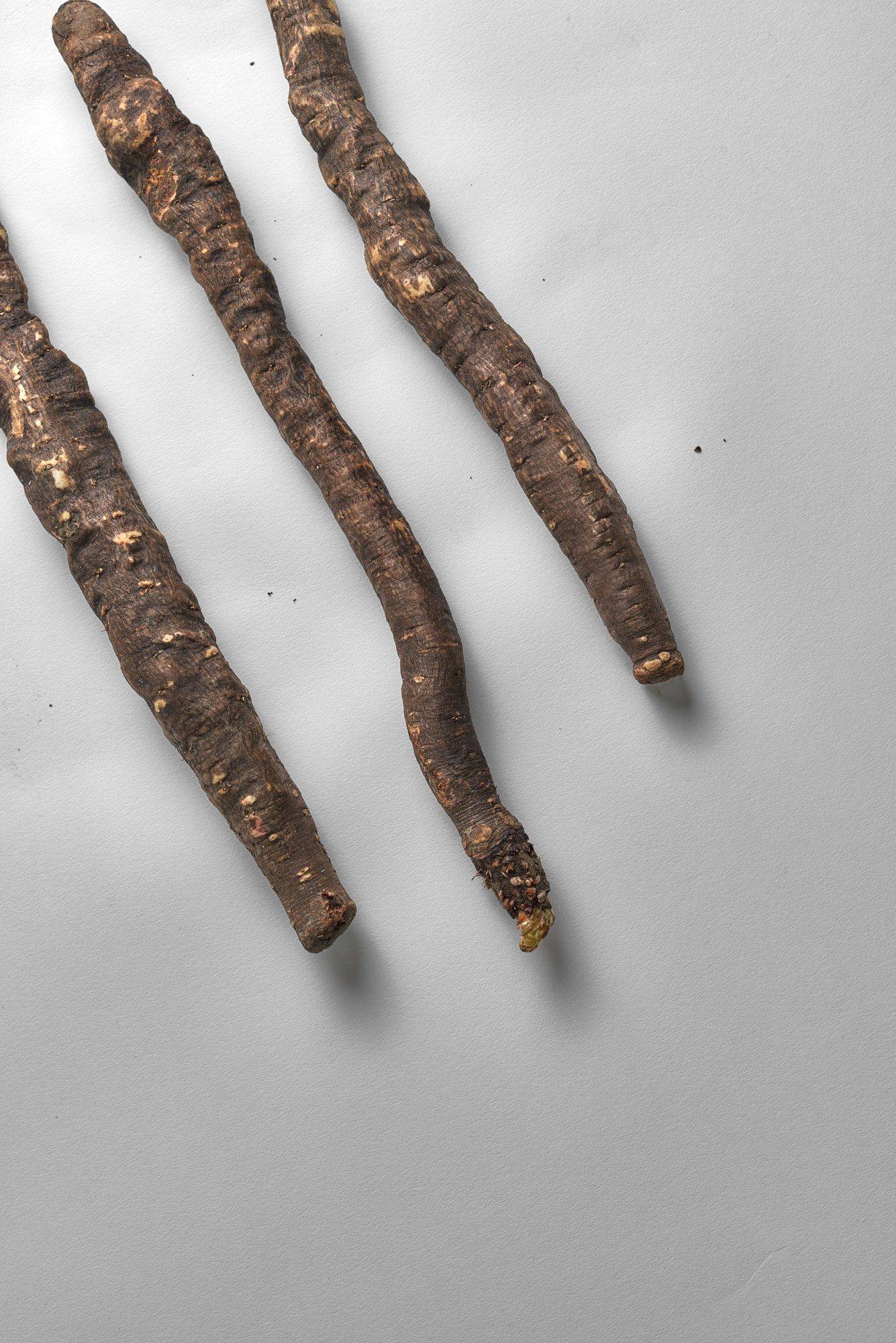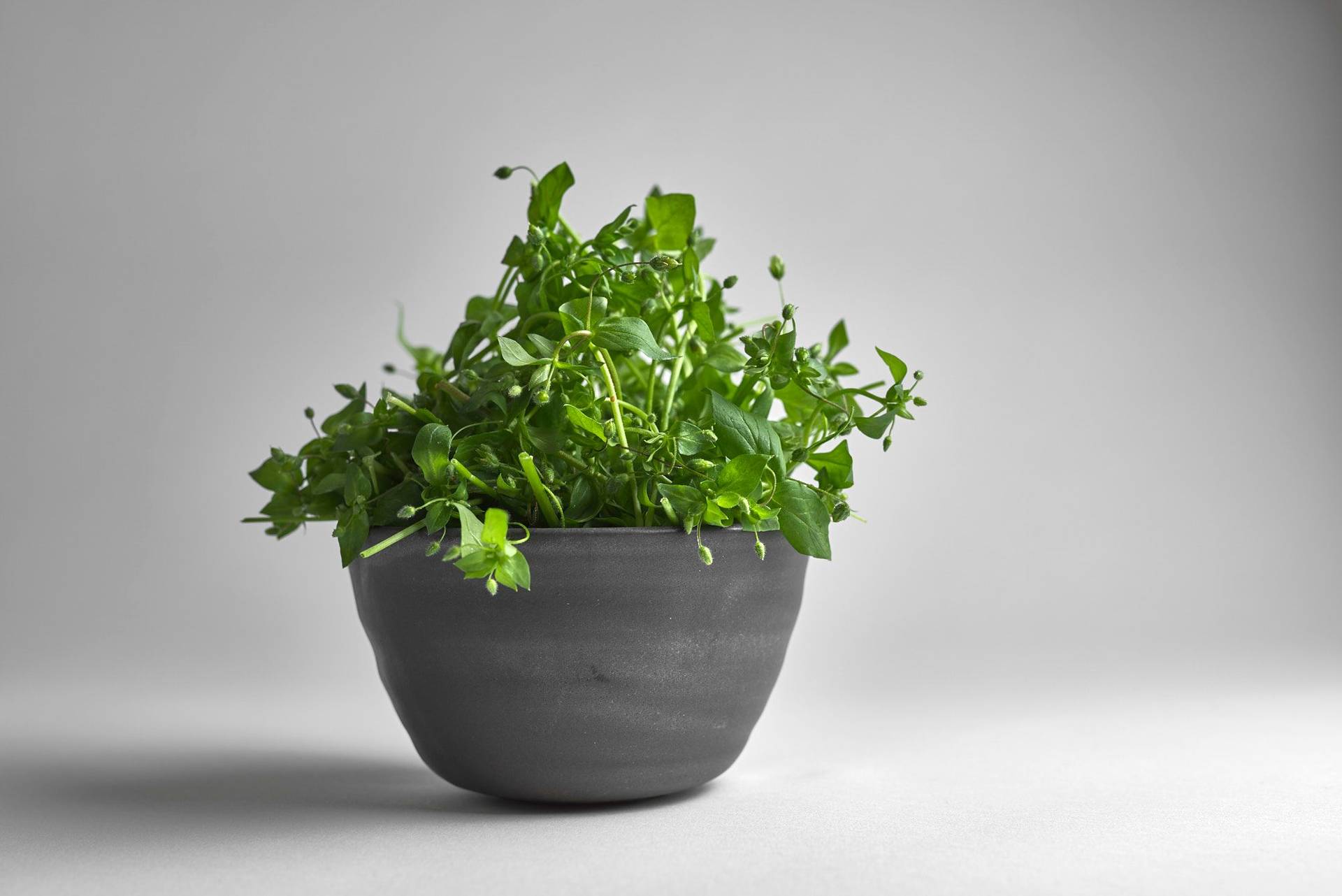 Chicken & coconut
The finished plate, I think, turned out really nice and the delicious result did not even take much time and effort. So, after preparing the coconut broth for poaching, I decided to turn the salsify into a puree. I just think the tender texture of the poached chicken works better with a puree than with roasted salsify. I thought the lemon mushrooms were too pretty to overcook on the one hand, and on the other hand, the fresh component was still missing from the plate. That always breaks up the soft flavors a bit and makes for a more exciting taste experience. When the chicken is cooked nice and slow, it becomes very tender and the kitchen smells deliciously of Asia in the process. A really nice recipe to feast properly on cold days.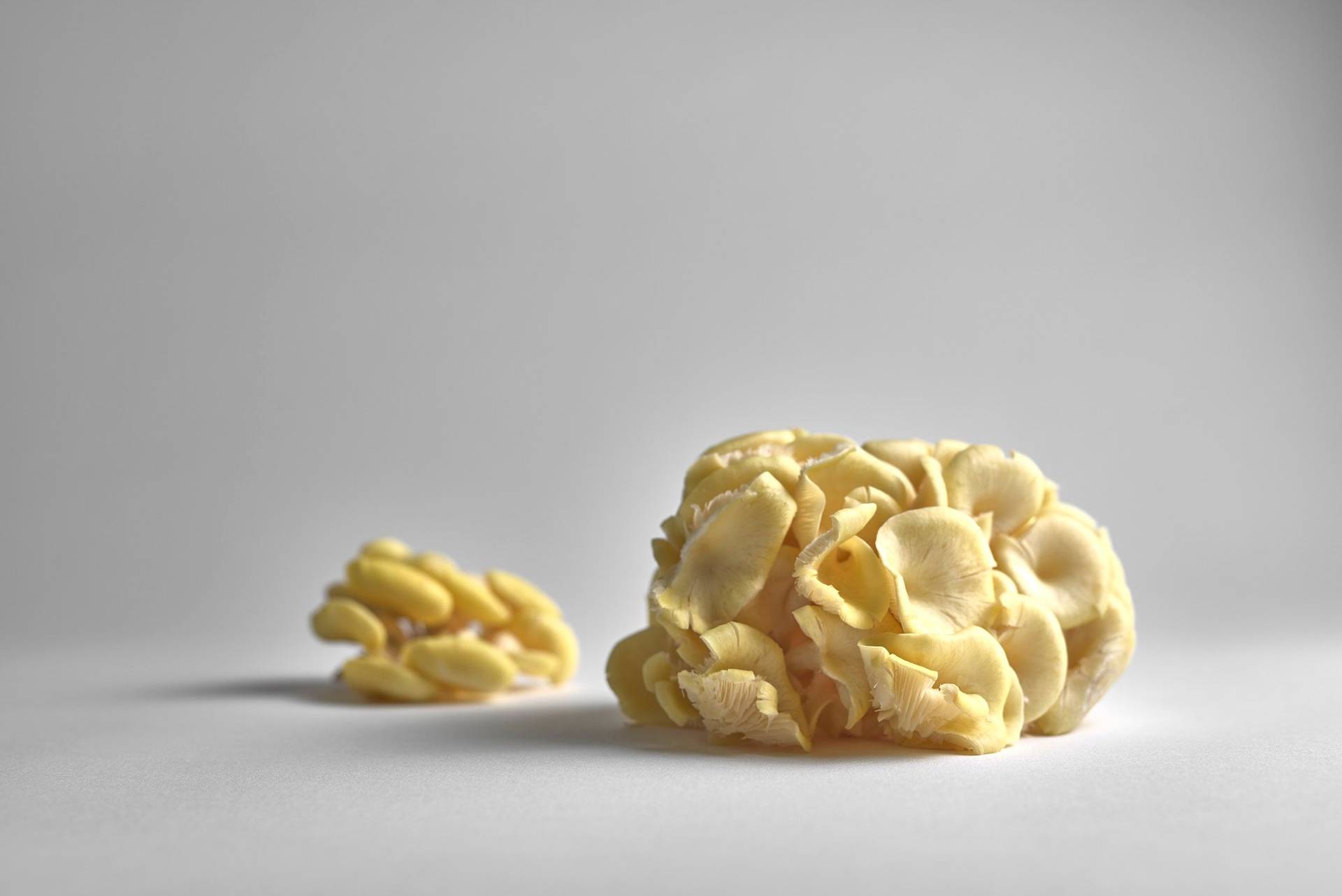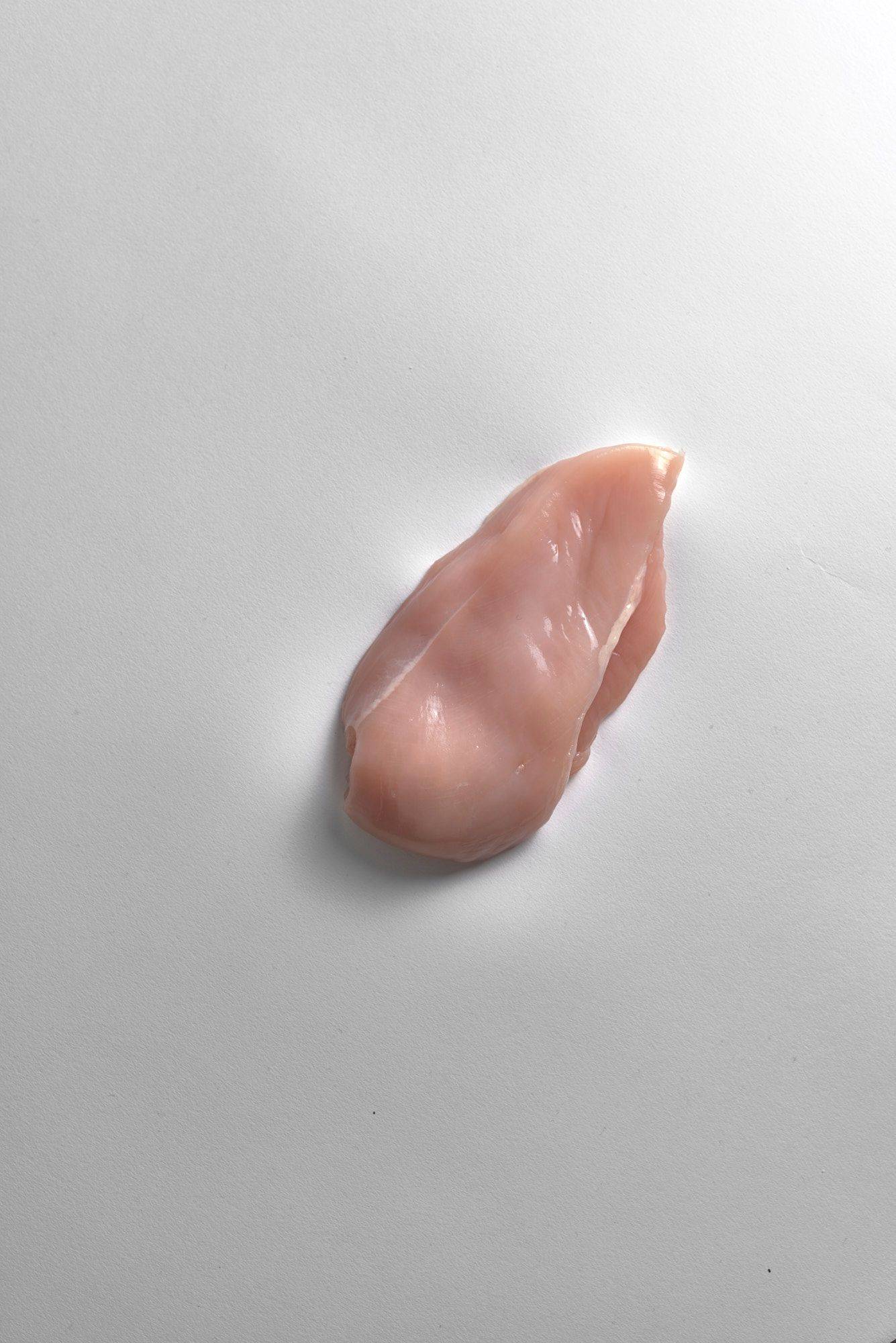 Recipe
Coconut Poached Chicken with Black Salsify, Chickweed & Lemon Mushrooms
2 Persons45 Minutes
Black Salsify Puree
250 g Black Salsify
20 g Butter
150 ml Milk
Salt, Pepper & Nutmeg to taste
For the black salsify puree, peel the salsify and cut into small pieces, then sauté in butter and pour in the milk. Cook everything on low heat for 10 minutes until the black salsify is tender. Puree everything in a food processor or mash by hand and finally season with spices.
Coconut Poached Chicken
2 Chicken Breast Fillets
300 ml Coconut Milk
1 Lemon Grass
10 g Ginger
2 cl Sake
2 tbsp Fish Sauce
Salt to taste
For the coconut poached chicken, chop the ginger and lemongrass and bring to a boil with the remaining ingredients, except for the chicken. Allow the stock to steep for 5 minutes, boil again and then add the chicken. The fillet should cook slowly for about 10-15 minutes with the residual heat.
Serving
40 g Chickweed
40 g Lemon Mushrooms
2 tbsp Olive Oil
1/2 Lime
Salt & Pepper to taste
Before serving, marinate the lemon mushrooms and the washed chickweed with olive oil, lime juice, salt and pepper. Now arrange the black salsify puree on a plate, place the chicken, cut into halves, on top and season with Maldon salt. Finally, arrange the lemon mushrooms and chickweed.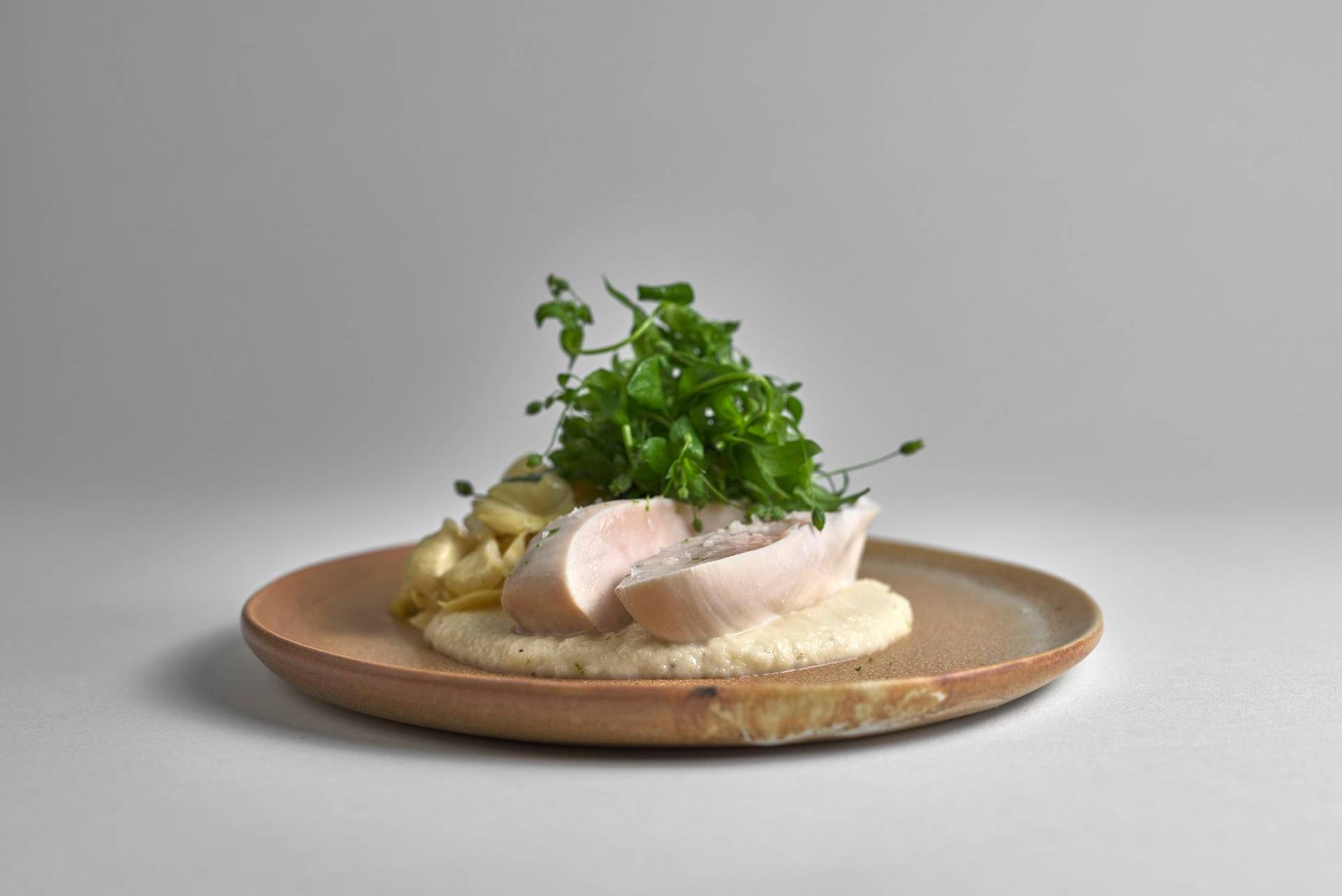 Newsletter
Can't get enough?
Get some secret ingredients through our newsletter!