Recipe
Charred Cucumber with Kiwi Salsa, Skyr & Dill
Vegetarian | Gluten-Free | Sugar-Free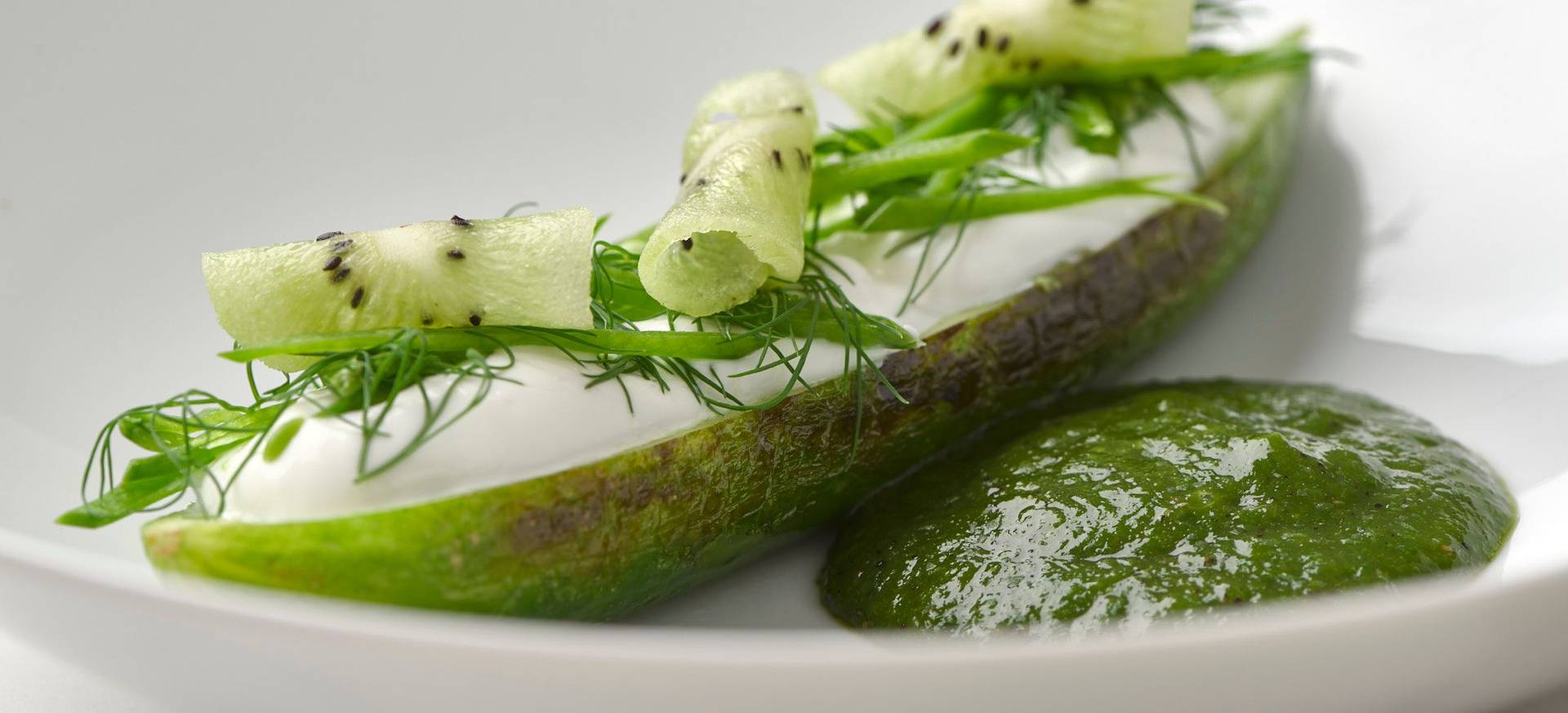 This article contains advertising.
The small kiwi fruit is a real health booster. It covers the vitamin C requirement of an adult person per day and provides you with antioxidants and minerals. But this wouldn't be Eatery Berlin if this article was written solely based on nutrition and not a taste experience. When I think of kiwi, my mind always goes to two things. First, a nice road trip through New Zealand, the country of origin of the kiwi fruit, and second, my childhood. Growing up in the eastern part of Germany, my family and I had the chance to try this fruit at the age of nine. Although the stores were charging a fortune for a kiwi back in 1989, my mother bought us a fruit and the four of us shared it. Since then, this memory has been burned in my mind.
Kiwi - more than fruit salad
In collaboration with Zespri Kiwis, I created a hearty recipe for you because I think a perfectly ripe kiwi can be more than fruit salad. I'm not saying you can't enjoy a fruit salad as a healthy breakfast or snack, but I like the idea of giving a good product a twist every now and then. Plus, most people (including myself) wouldn't primarily think of a savory dish in combination with a kiwi. So, I sat down, did some thinking, and came up with a simple and delicious kiwi recipe for you.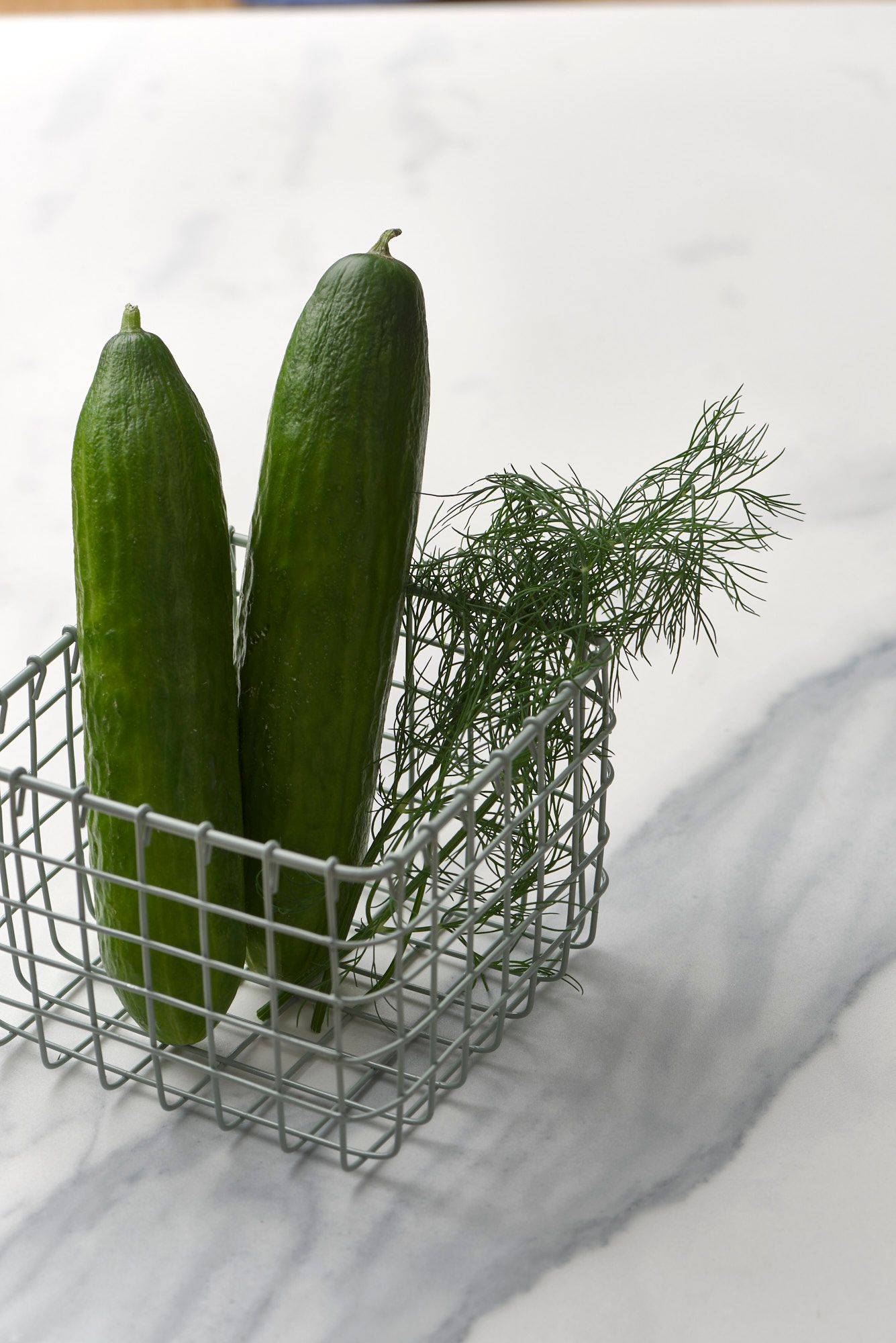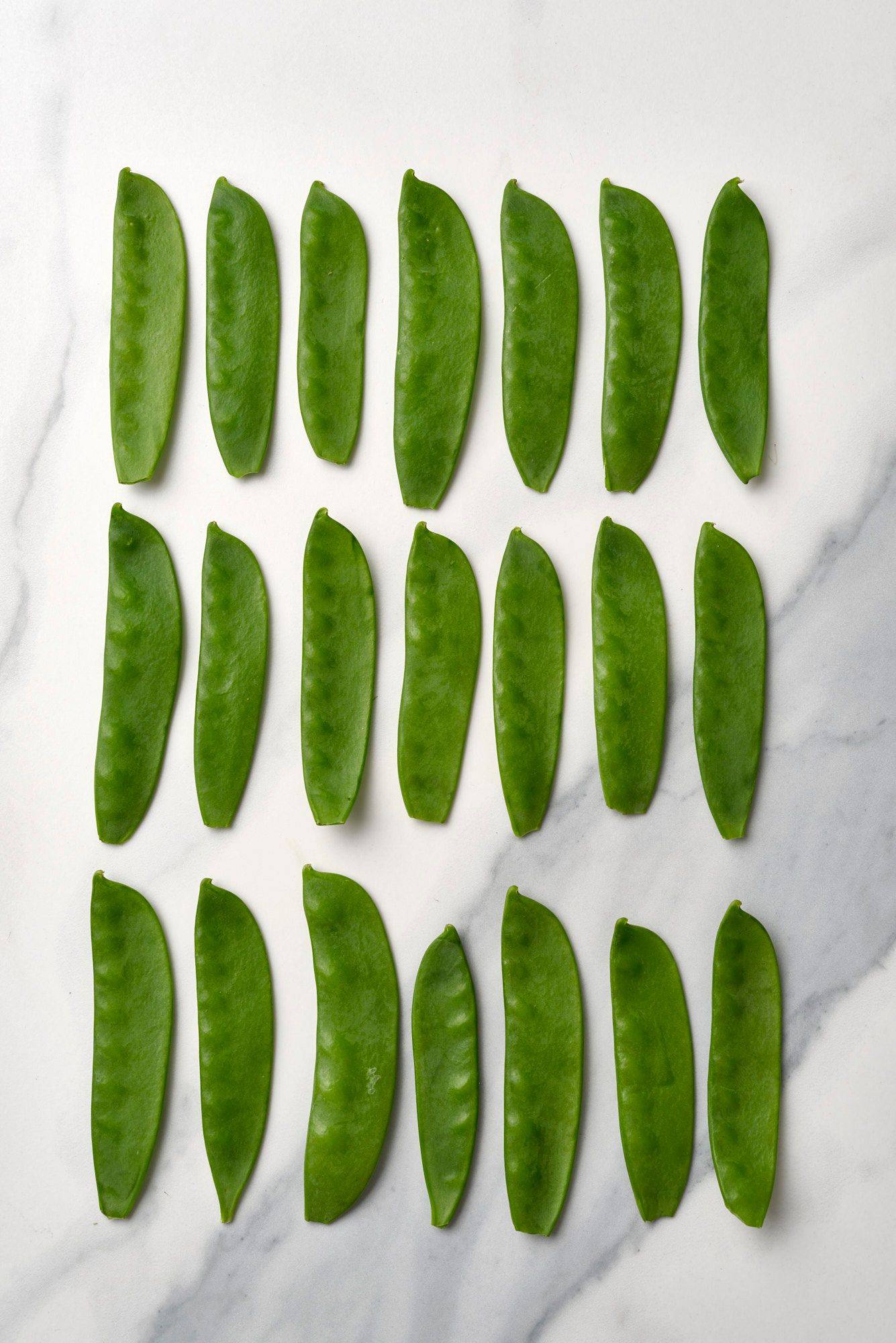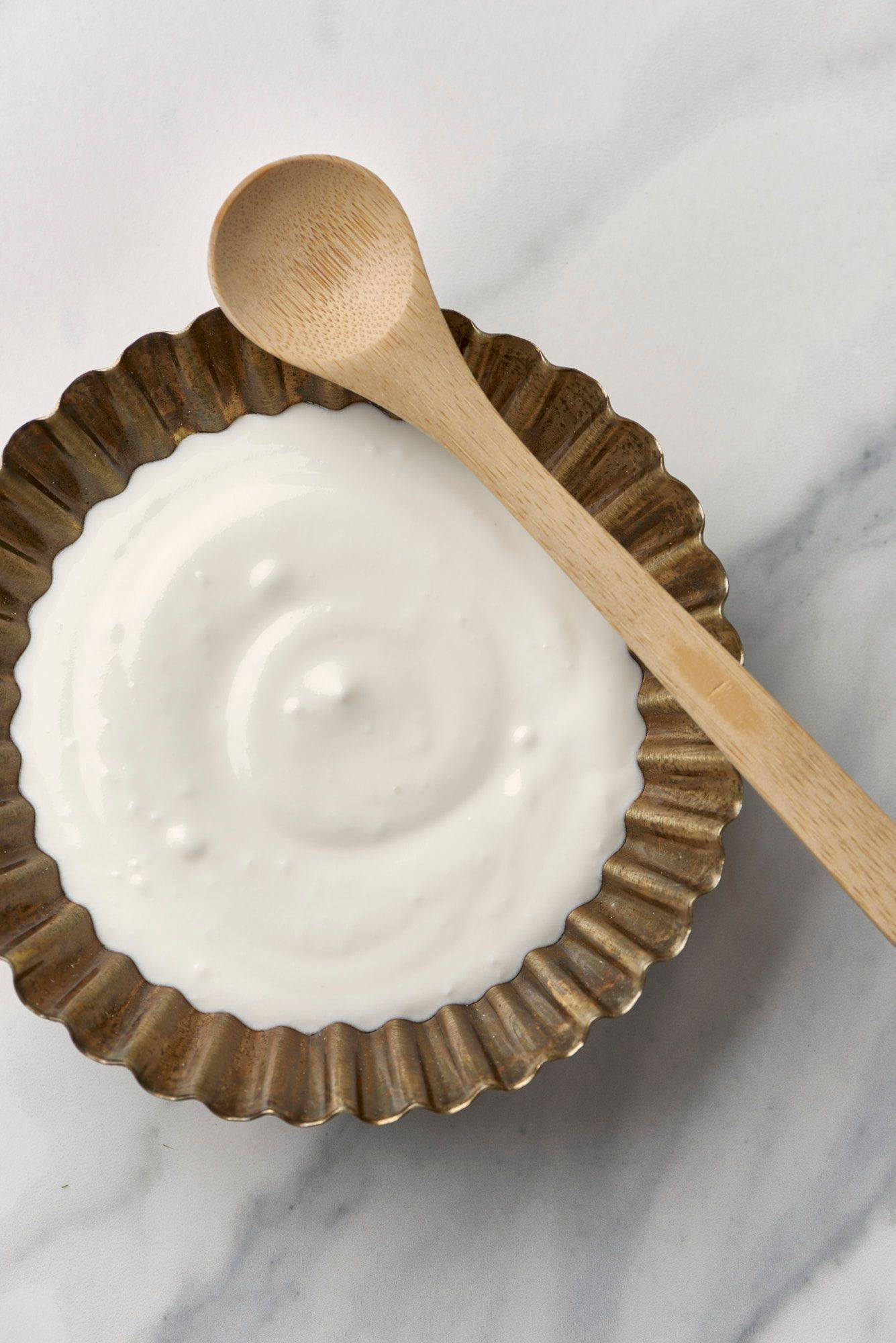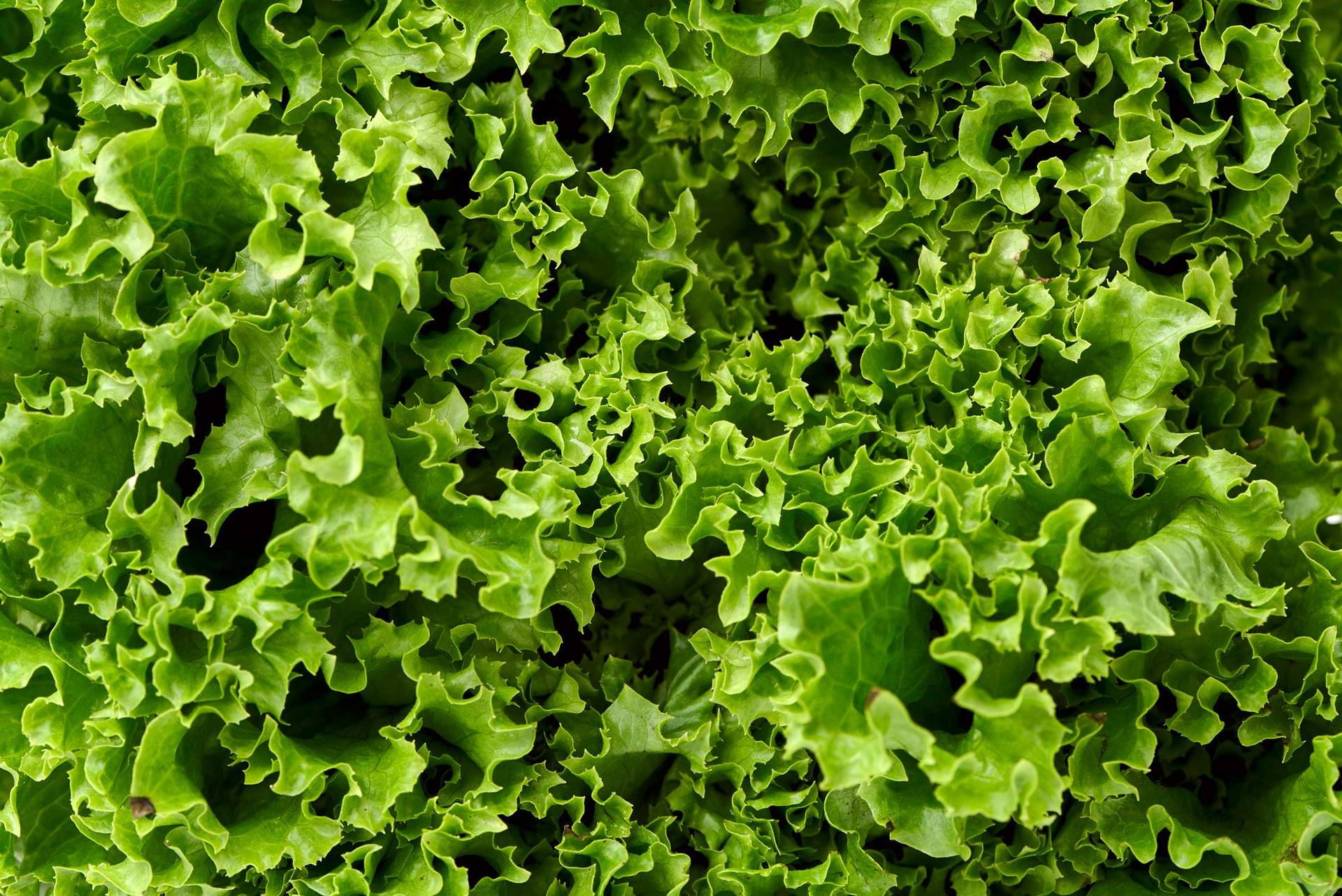 Kiwi salsa - liquid salad
In the warmer months, I like to use green smoothies as a sauce for all sorts of recipes. I combine sorrel and avocado, pak choi and grapes or in this case I thought of a liquid salad. Easy to say and even easier to make. So, you just throw some Lollo Bianco lettuce, some kiwis and a little apple juice in a blender and you're done. I think if you used less lettuce, more kiwi, and maybe a banana with some oats, this could be a liquid breakfast as well. Adding some roasted flavors with a charred cucumber gave this dish a savory character and was topped off with just some skyr. Sure, the eye didn't want to miss out either and the result was a simple dish with a sexy look.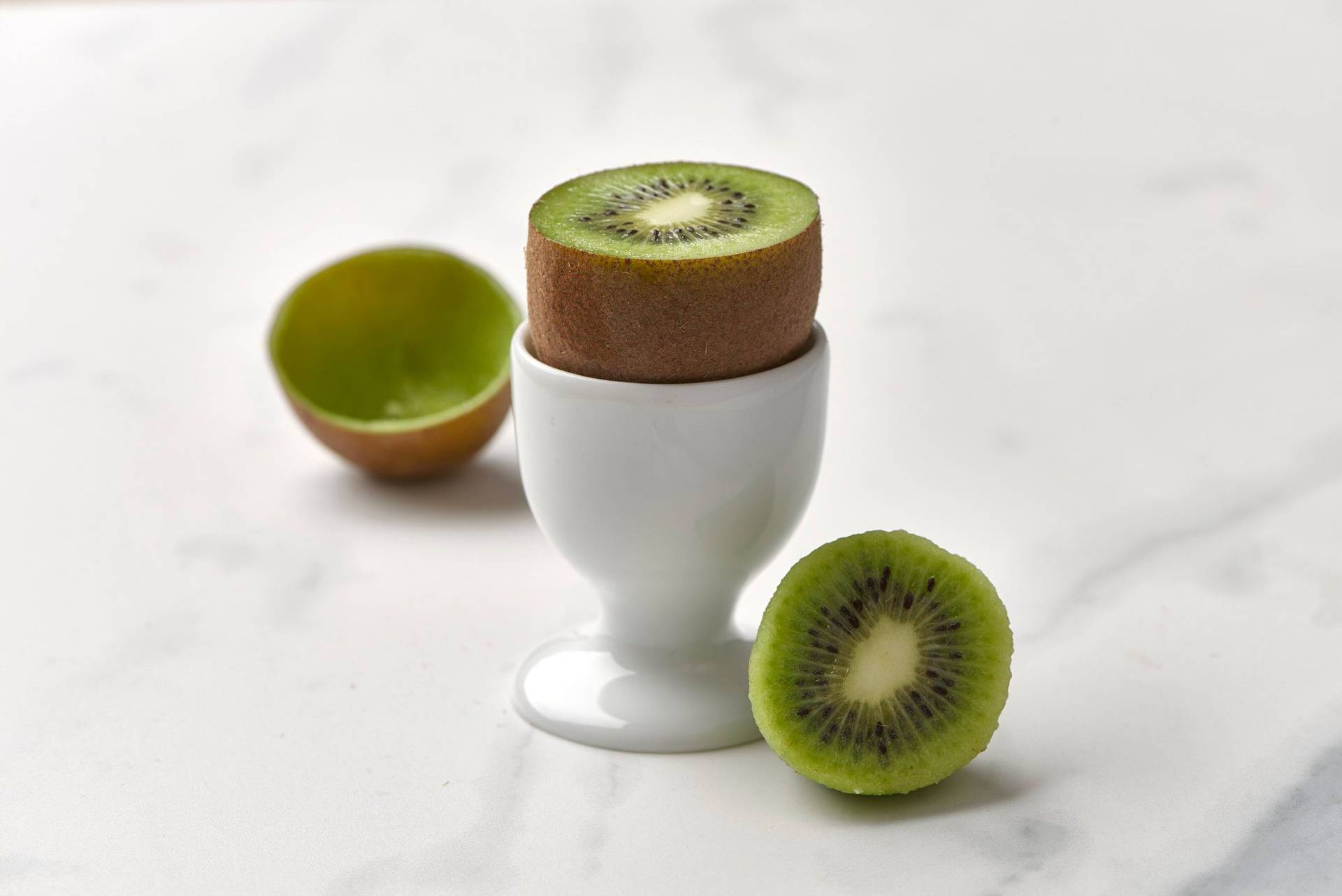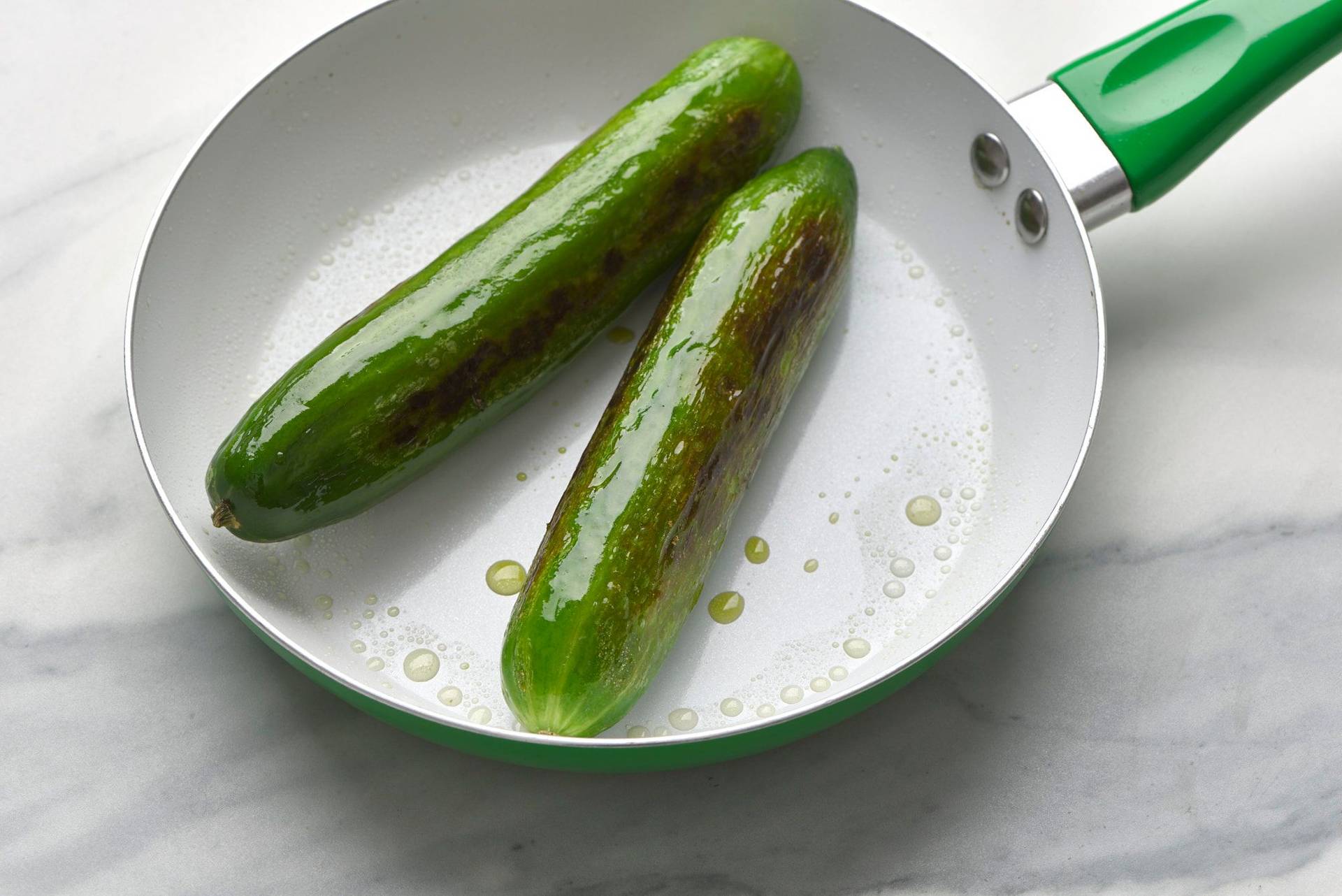 Recipe
Charred Cucumber with Kiwi Salsa, Skyr & Dill
2 Persons30 Minutes
Kiwi Salsa
2 Green Zespri Kiwis
100 g Lollo Bianco Lettuce
50 ml Apple Juice
Salt, Pepper & Agave Syrup to taste
For the kiwi salsa, peel the kiwi and blend it with the lettuce and apple juice. Finally, season to taste with the spices.
Charred Cucumber
2 Mini Cucumbers
Olive Oil
Salt & Pepper to taste
For the charred cucumber, heat up a pan and sear the cucumber without oil on all sides. Feel free to let it get a little black, then remove from the heat and drizzle with a little olive oil. After cooling down, cut the cucumbers in half lengthwise and scrape out the seeds with a spoon. Now season to taste with the spices.
Serving
160 g Skyr
Salt, Pepper, Agave Syrup & Lemon Zest to taste.
1 Zespri Green Kiwi
60 g Sugar Snap Peas
2 Dill Stalks
To serve, season the skyr with salt, pepper, lemon and agave syrup to taste. Cut the kiwi into thin slices and roll them up. Cut the sugar snap peas into strips and pluck the dill. Place the cucumbers in wide bowls and fill with skyr. Then arrange sugar snap peas, kiwi and dill. Lastly, add some maldon salt on top of the cucumbers and pour on the kiwi salsa.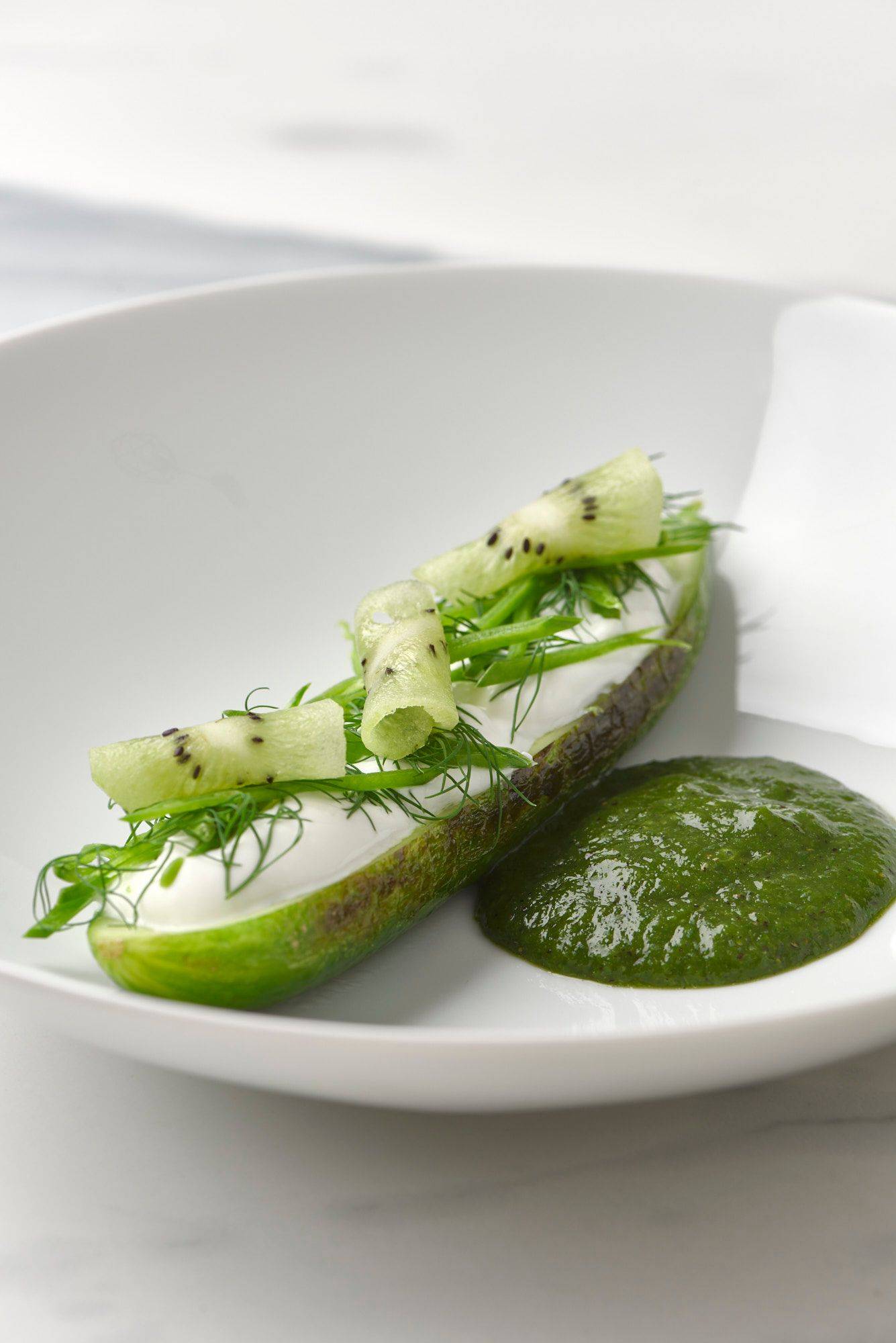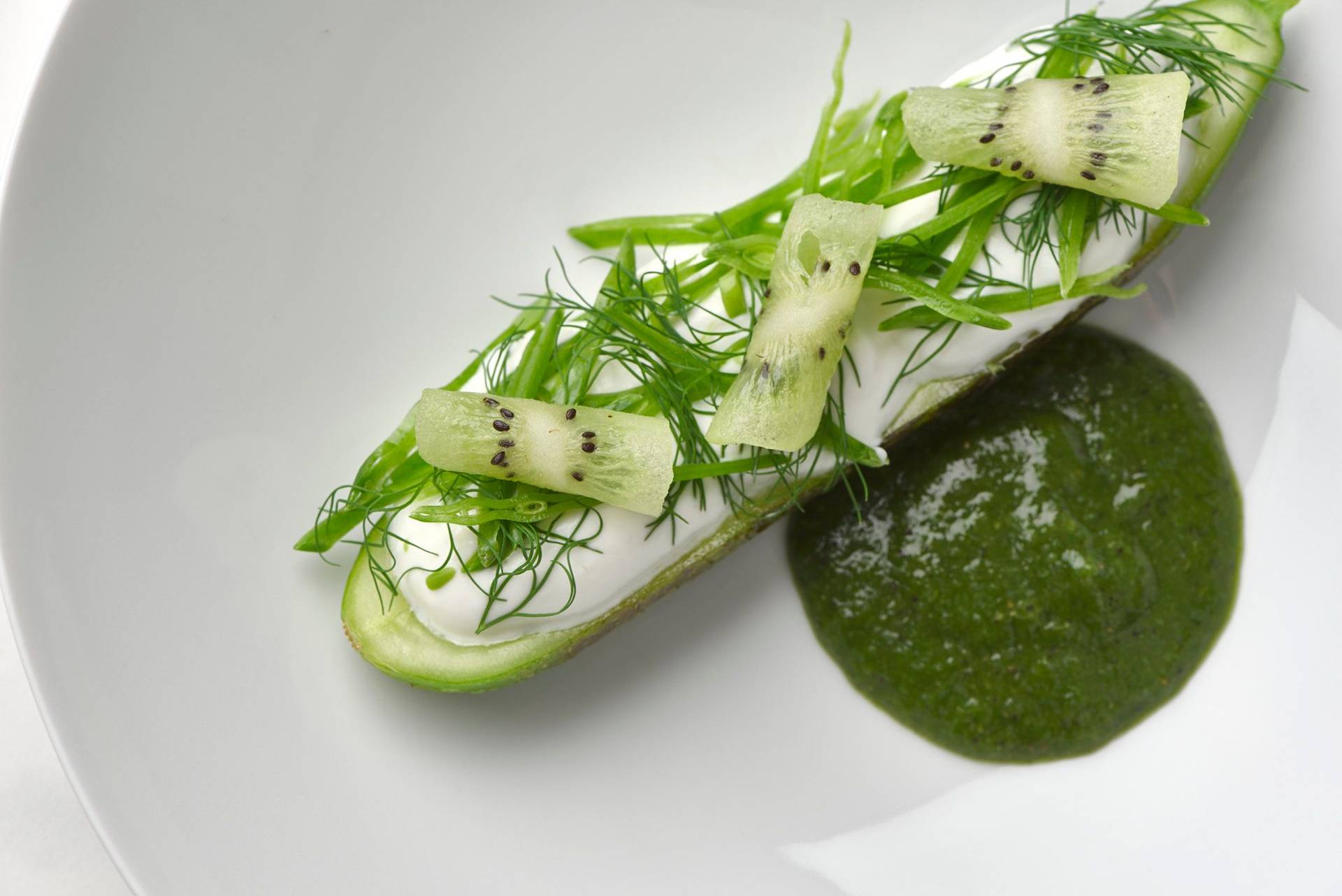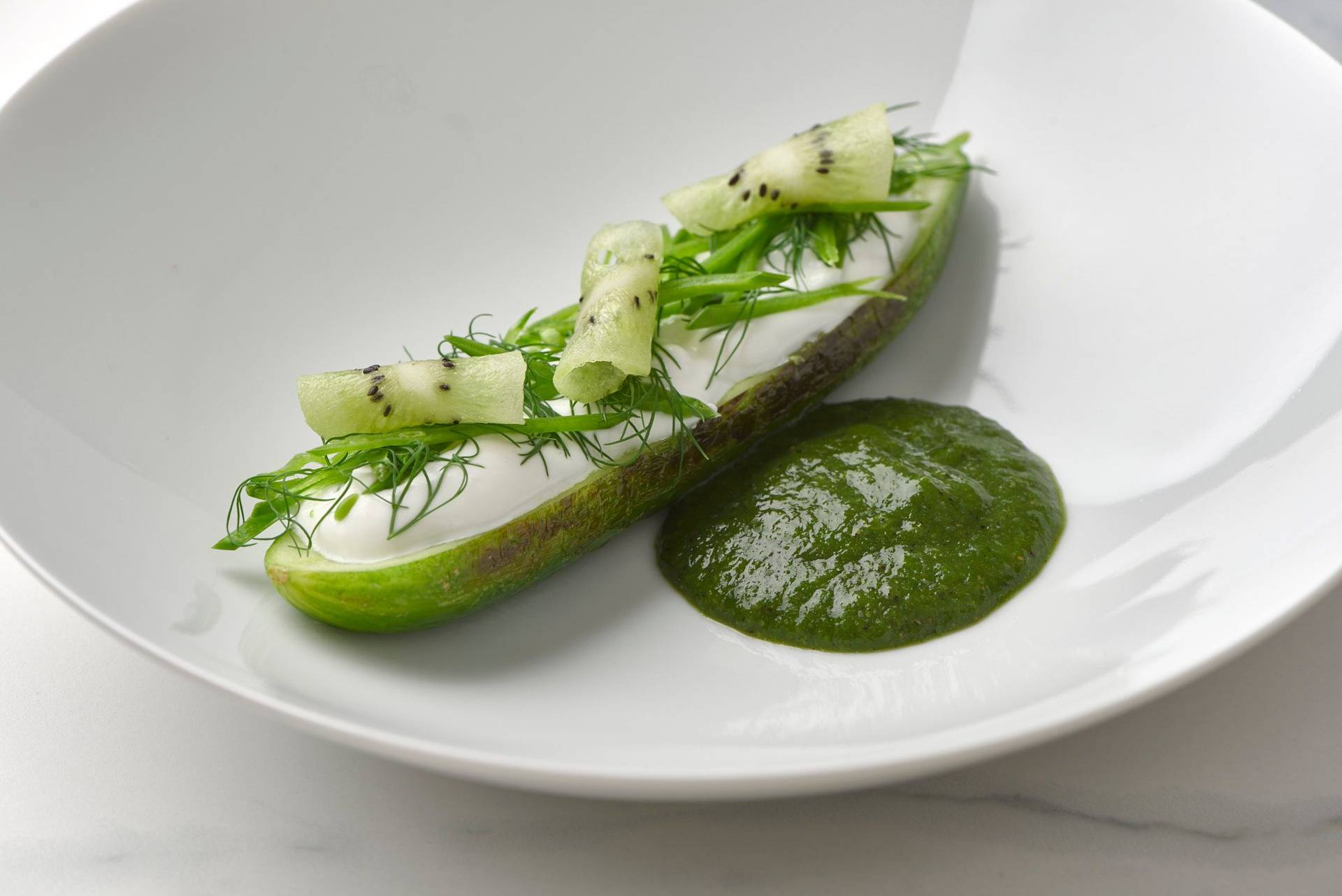 Newsletter
Can't get enough?
Get some secret ingredients through our newsletter!